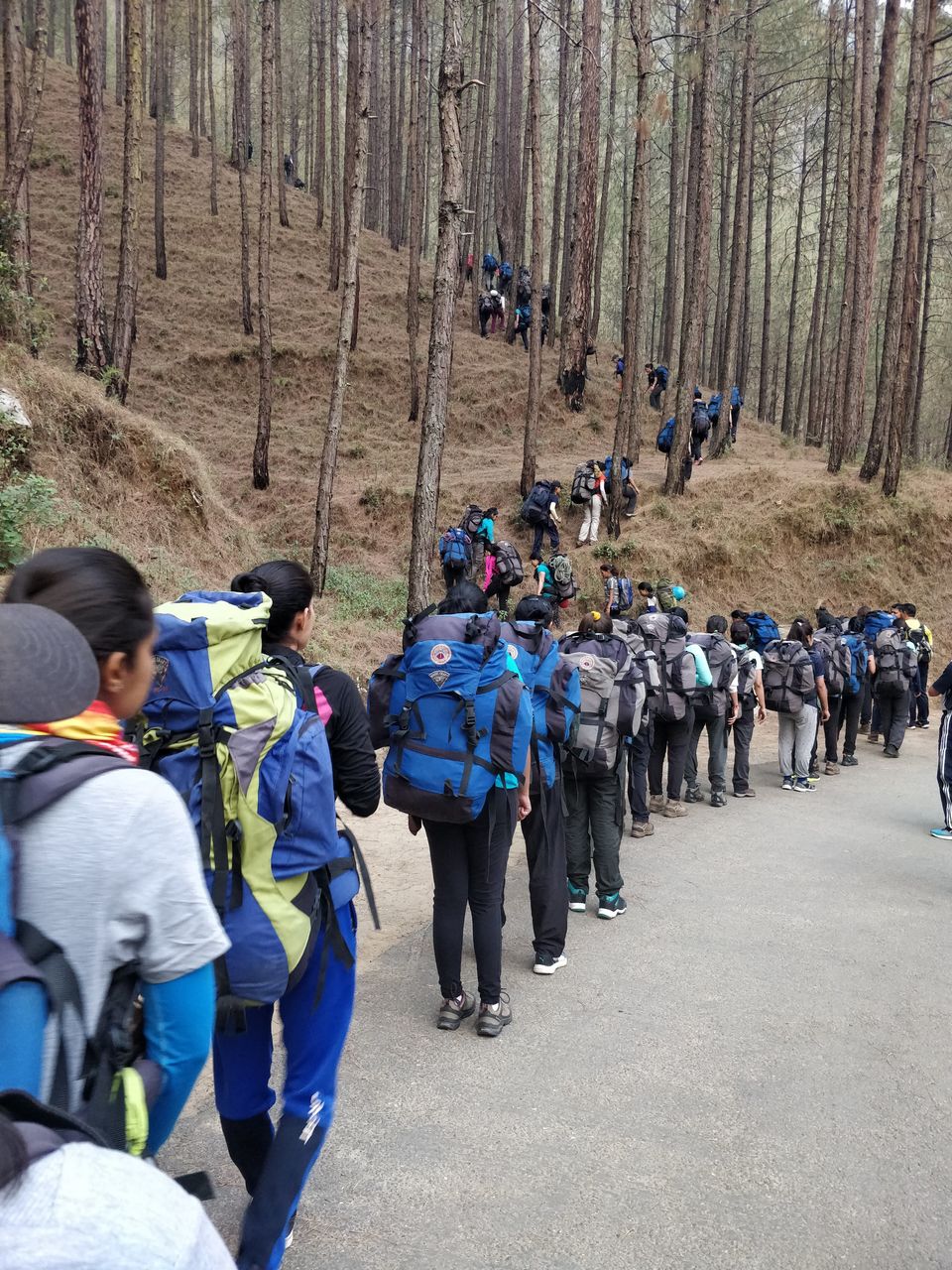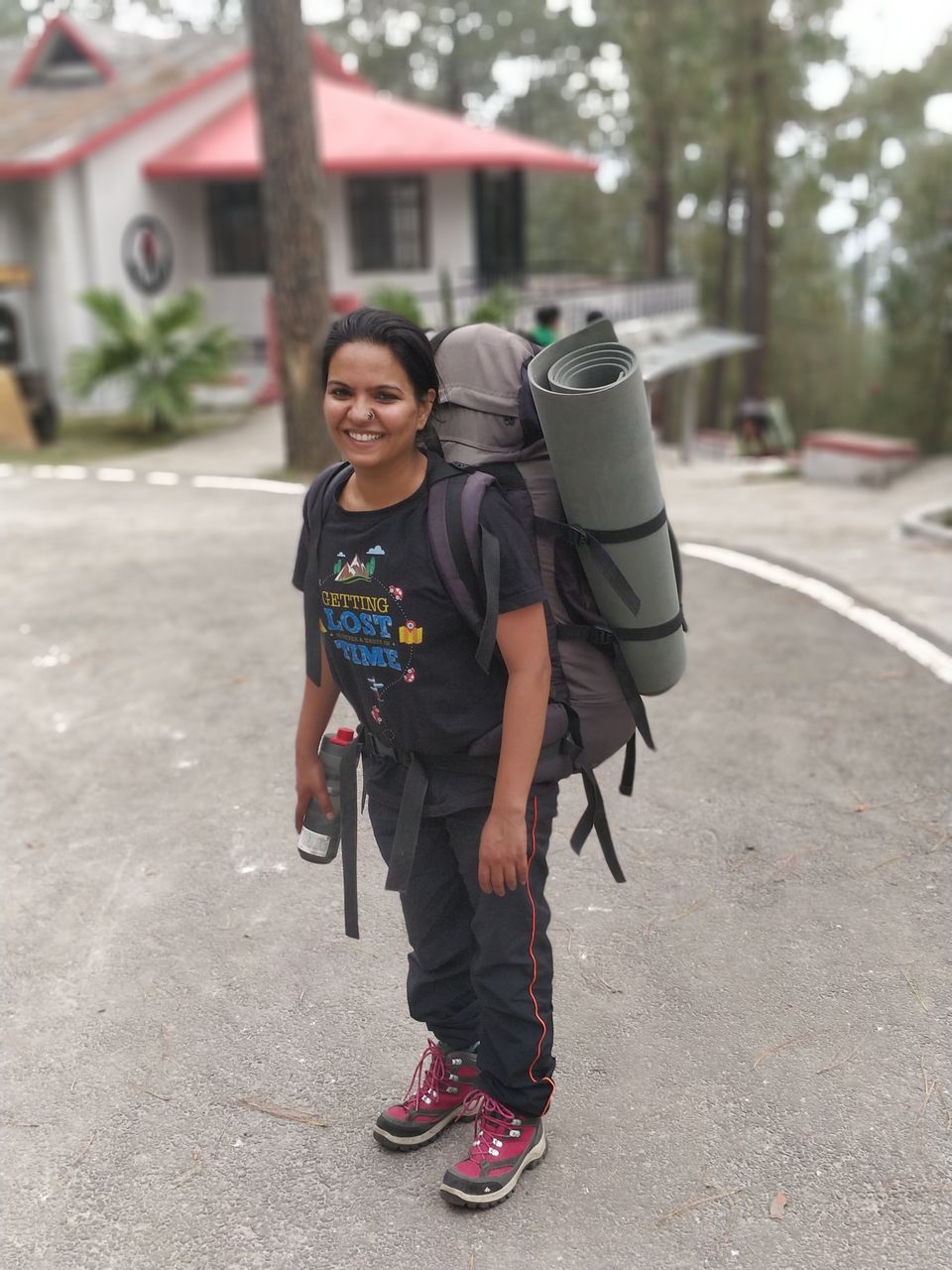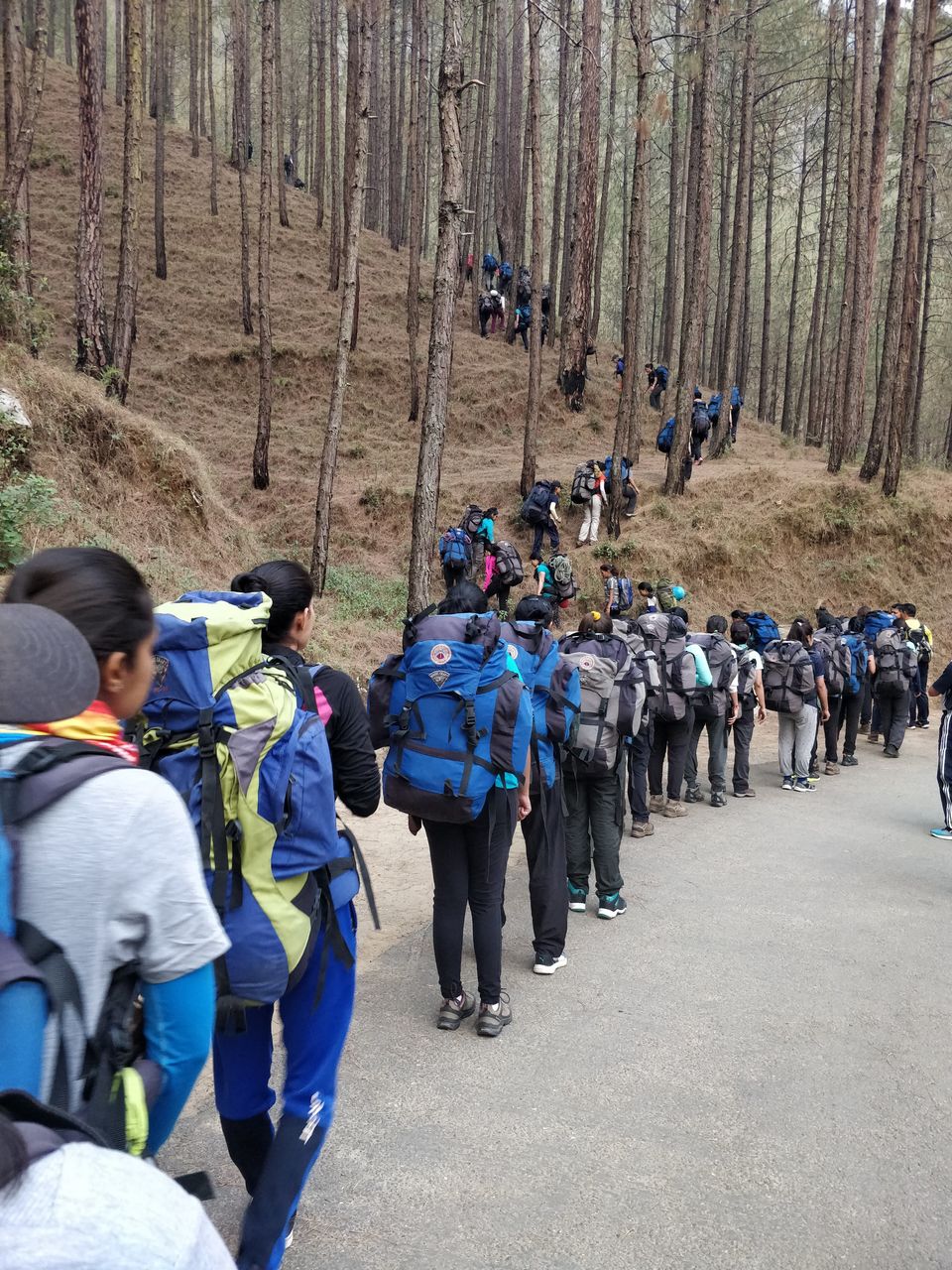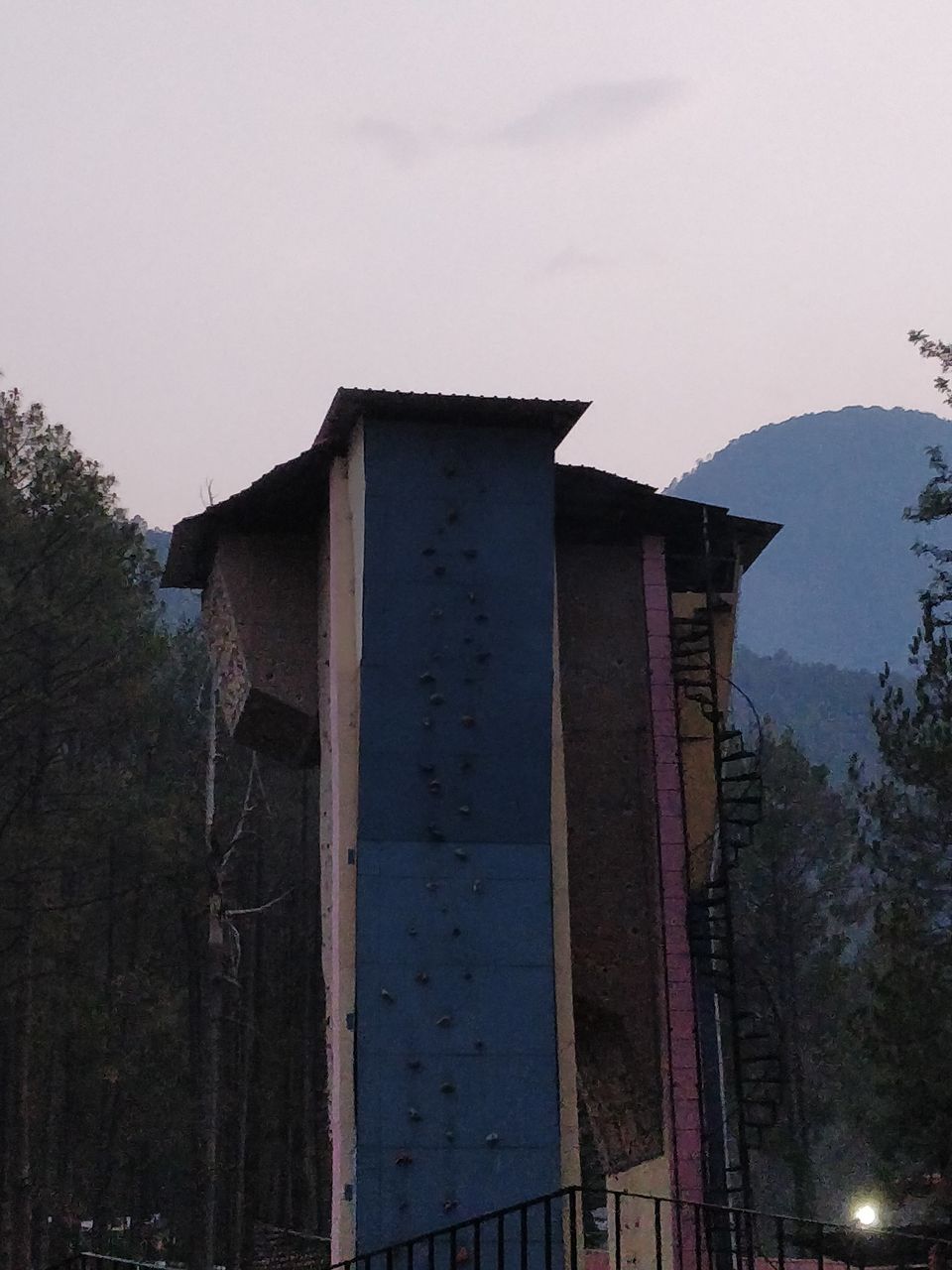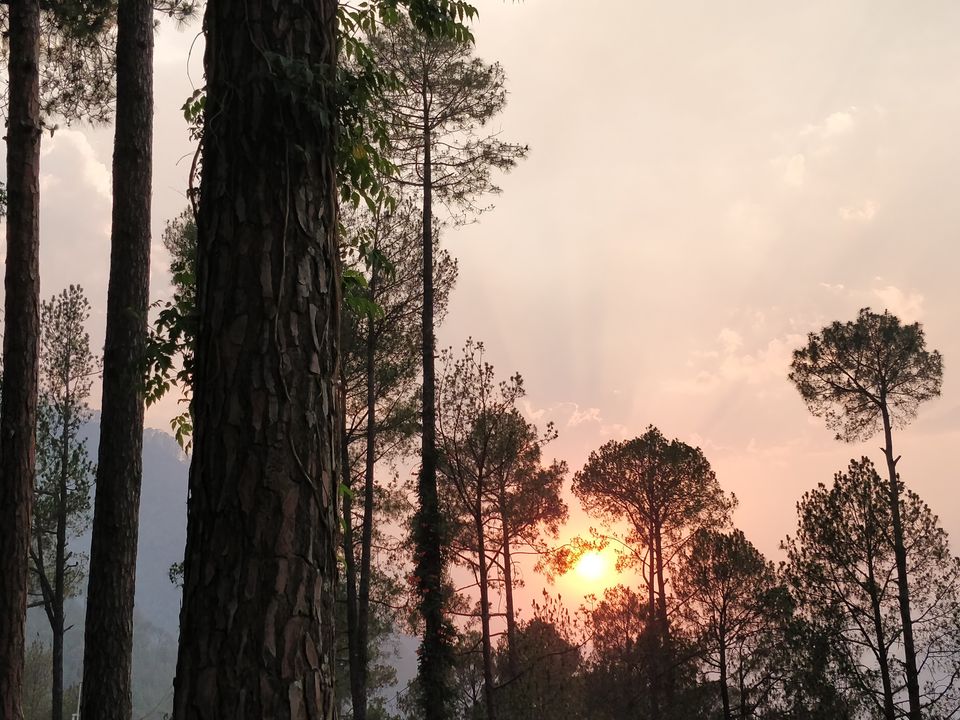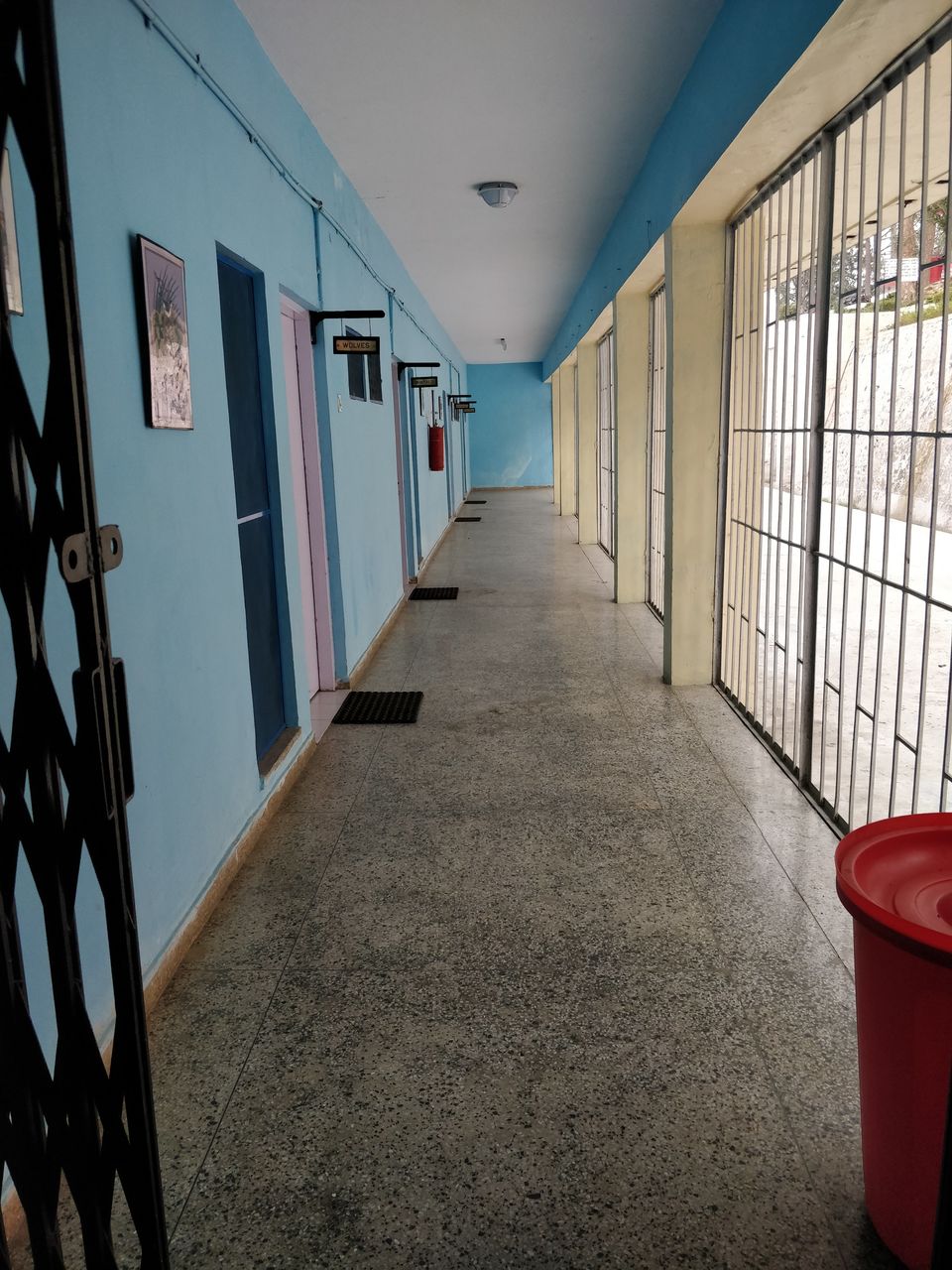 Stars in eyes,
Butterflies in stomach,
Hopes in heart,
And courage in head,
I was there to fulfil one of my dreams.
To climb. Till the end.
I love mountains. I love to be in mountains.
Do mountains call me? No, they don't.
I just reach them whenever I miss them.
Despite all the love for mountains, and after a few easy treks, was I dreaming of becoming a mountaineer? I wasn't sure.
Honestly, I wanted to learn, or say know the process of becoming a mountaineer.
And to start this journey from being a learning traveller to a learning mountaineer, I had applied for the basic mountaineering course from Nehru Institute of Mountaineering (NIM).
Nor was I aware of the struggles involved, neither did I think much about the willpower required. All I had was this firm decision – I want to do this. And there I was, at NIM doorstep, ready to face the challenge, head on.
My journey began from Delhi, when I managed to catch the bus to Dehradun, just in time (like always). Doon was dull and hot, and the only thing to enjoy there was paranthas and Maggi on the Mussorie road.
The next leg was to reach Uttarkashi. I was sharing the cab (read Max) with a few girls from the course itself. And this is when initial friendships and bonds were formed. The twists and turns on the road wouldn't have been so bearable without this bunch.
Despite the tiredness of the journey, the first site of the institute woke up the sleeping butterflies in my stomach. Though, the extremely tall artificial climbing wall in the middle of the ground raised several doubts, 'Success lies in courage', and other such inspirational quotes written all over the campus gave enough encouragement, and made me think this should be doable.
Walk around the campus in the evening, and a beautiful sunset amid the hills, was a welcome change from the scorching Delhi heat.
Registration was done. Rooms were allotted. Friendships started in the shared cab were strengthened in the room. Introductions, food and other trivia were shared. The common goal for which all of us were there and the knowledge of spending the remaining 27 days together helped in easy conversations. Hunger pangs were satisfied with a visit to a small café inside the institute. And, this is how the arrival day ended without any further quest, but with a few surprises. We were informed that we'll have to wear shoes all the time, and everywhere, except in our rooms. Yes, even in the mess – while having breakfast, lunch and dinner. Rest were general instructions to be followed within the hostel, and the reporting time for the next day was shared. The morning tea was at 4.30 am, and we were supposed to report (read fall in) at 5 am. Light off time was 10 PM.
Next day began with a run around the campus, followed by stretching exercises. Although we had an idea that our rooms will be changed, we were hoping against the hope that maybe they won't. But as they say all good things come to an end, they were. The comfort that was formed was now gone. We were divided into different groups (read ropes) on the basis of our states. The idea was to merge girls from different states; this was their idea of diversity. This was done, and we were sad. Yes, the idea was good, know people from different states, learn about their culture, and habits. But it took away the comfort that was already formed.
At that time, I didn't know nor I did I think that this course is all about taking you out of your comfort zone completely, like completely. And that this course will bring up some moments/events/incidents, which may initially seem like setbacks, but later you would realize that they were not. And this – taking me away from the friends I had just made – was my first setback, immediately followed by second. Not just me, everyone was not happy. Nobody wanted to restart mingling and knowing a new set of people. So everyone was little cranky and wanted maximum comfort. And everyone rushed to chose the best bed in their new room. And I missed out on that as well. I got the upper side of the bunker bed – second setback.
After settling down (read dumping luggage in the room), the official first day of the course began.
It was like being back to school. There were lectures, lectures, and more lectures. Little time that we got in between was spent in whining about the room change.
Equipment was also allotted in between. We were given rucksack, sleeping bags, snow boots, and a lot more than we would be using for the rest of the course.
Let me add an important thing here. Basic mountaineering batch (number) 253 had 94 students. Yes, 94; age group 16-38 (at least that's what I am aware of). I was kind of zapped seeing the strength.
On one hand, I was proud to be part of the course that had 93 other girls of different age groups, from different states. On the other, I was little astonished that so many girls wish to be a mountaineer, I am sure for their own specific or not-so-specific reasons. And that made me wonder about my own reasons for being there.
By the end of the day, we were told that we would be carrying our rucksack (the one allotted by NIM), with all the equipment that was given. Yes, all.
Day 1 ended with all of us trying to pack our rucksack as perfectly as possible.
Important tip for rucksack packing: It should be balanced on both sides. Once the bag is packed, it should be able to stand straight without any support, and not fall.
No matter how perfectly we packed, it weighed a lot, like a lot.
This is when I wanted to leave…
Day 2 began at 5.30 am as per the schedule. Today was the day for hill climbing, with the loaded rucksack.
The route wasn't very long, but definitely steep. The sun was out.
It began with excitement, but midway, I felt I won't be able to do it. I wanted to be slow, and not continue with my rope members.
This is when the tiny little thought emerged, should I do this? Will I be able to? Should I leave?
I stopped, told them I'll follow. But they didn't leave. They kept telling me "keep walking", "keep your mouth closed" breathe from your nose" and other such tips, and I kept climbing.
Then, finally, I couldn't do it anymore. I wanted to stop. That's when one of the instructors said you have reached, this is the spot. And we had. I was overwhelmed with gratitude towards my rope members. I was so happy. And I guess I didn't want to leave anymore.
The descent was comparatively easier, but long. The first view of the road from above gave all of us a sigh of relief. Hot breakfast was waiting for us at the institute.
With not much time to rest, our lectures began. We were taught rope knots, roping up, and tent pitching. It was a new world for me. I didn't know a rope can be tied in so many different knots. Half-sleepy, half-cranky I was taking everything in, while thinking will I remember all this? Where will I use all these and when? Will I be really climbing a mountain, ever? I can wait for answers. There was no hurry.
We had very little time between lectures. Whatever little time we had, everyone used to rest in their rooms. And, we, the bunch of friends who were still disappointed due to the change of rooms, used to always be out somewhere, but together.
More to follow in a series of articles...