Day 1
It's a little bit drizzling in town. We arrived on Mehsana station at 4 am after a 3 day trip from Jodhpur. But i will suggest you to plan for 2 days only. 3 days will stretch the trip unnecessarily and may loose the spark. I will further share 2 day itinerary also. Though the weather wasn't in our favour with the scorching heat of the sun, mehrangarh fort hadn't let us down with it's stupendous views from all over the city.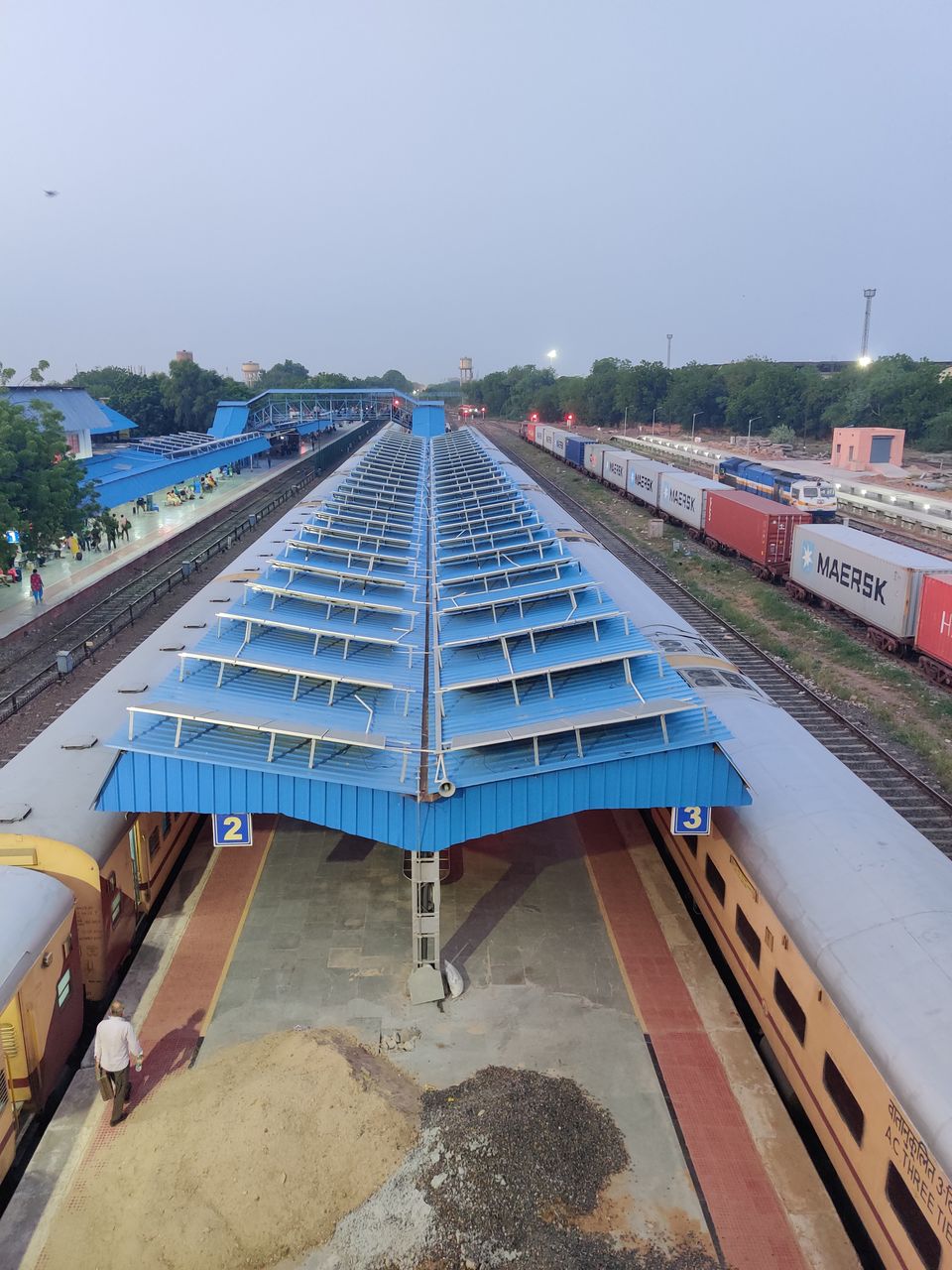 It was a long weekend and we were planning a trip having too many options to choose from. Discussed array of destinations from far north to south of India.
I live in Mehsana Gujarat and one of the consideration was travel time shouldn't be more than 10 hrs to reach the destination. So finally we agreed upon Jodhpur. But still August end not the best time to visit the majestic city. We decided it anyway. After visiting i will definitely recommend you to visit the city in winter only…
And this time we planned a budget trip with the same amount fun saving a few amount of rupees where we can.
We chose to travel to and fro by train and live in hostels. And rent a scooty for travelling within the city.
We reached bhagat ki kothi station at 6 am. I suggest you to plan train directly to jodhpur junction. After a sip of tea outside the station we headed towards jodhpur junction to rent out a scooty.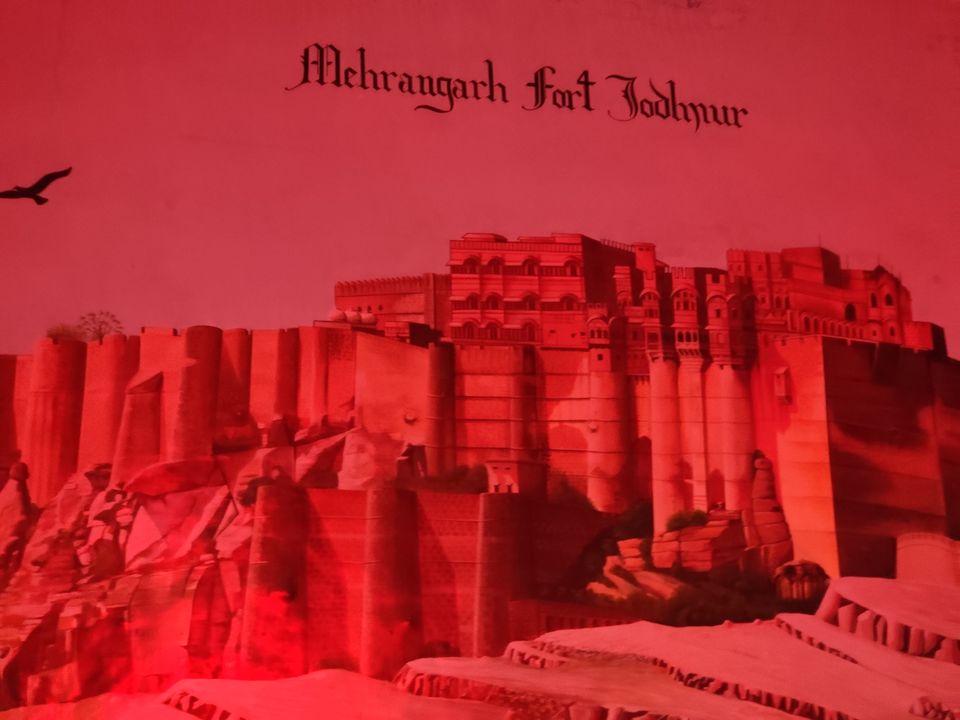 Then we went to our hostel Moustache. It's been my first experience in hostel. This is an European concept and new to india. It's very much popular among travel enthusiasts and solo travellers though.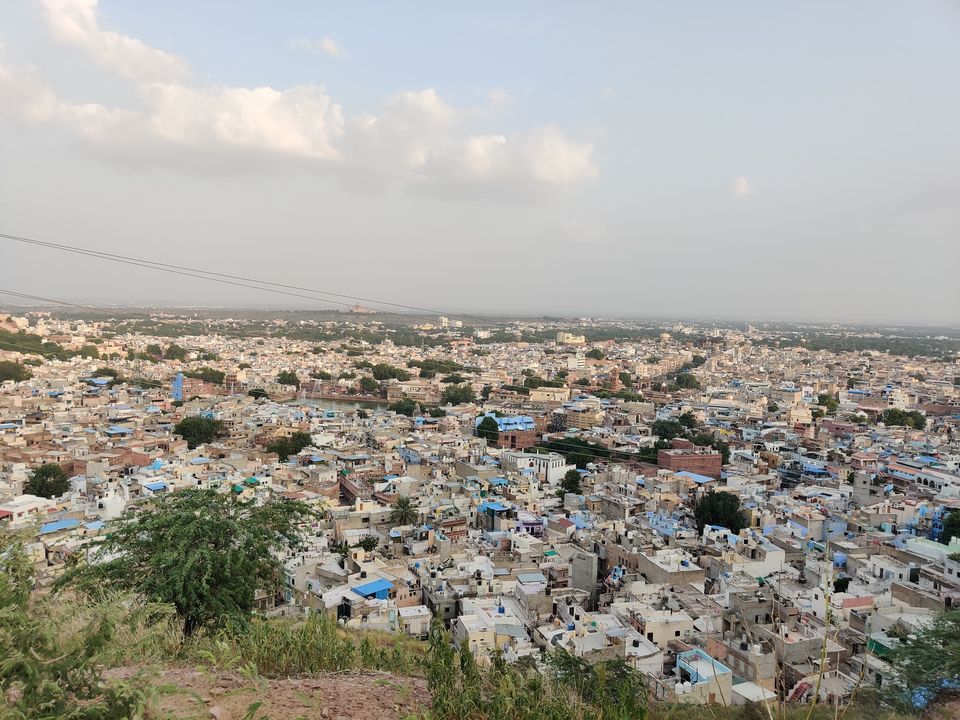 I had a great time in moustache. It has got friendly staff, top notch cleanliness, entertaining common area, rooftop cafe, etc.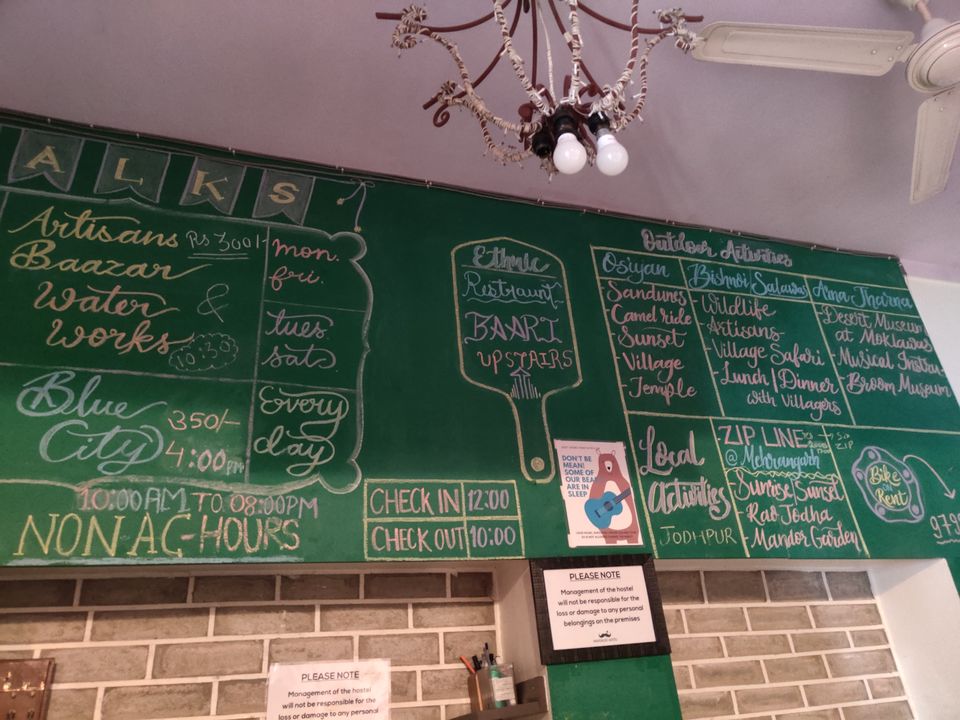 After checking in and freshen up, reached zostel(Which was our first choice for booking hostel but it was full at the time) rooftop cafe for breakfast with complementary fabulous view of Mehrangarh. It was a great start for the trip.
This was our first monument to visit on the very first day. It amazed us with it's architecture. You won't find much crowd here. It's nearby fort.
It wa already lunch time. We headed towards hostel and had lunch. Also had some rest and got ready to visit the Mehrangarh fort which was spotlight of the whole trip. It would take about 2-3 hrs to visit fort and museum both. The place is photogenic so take a lot of those.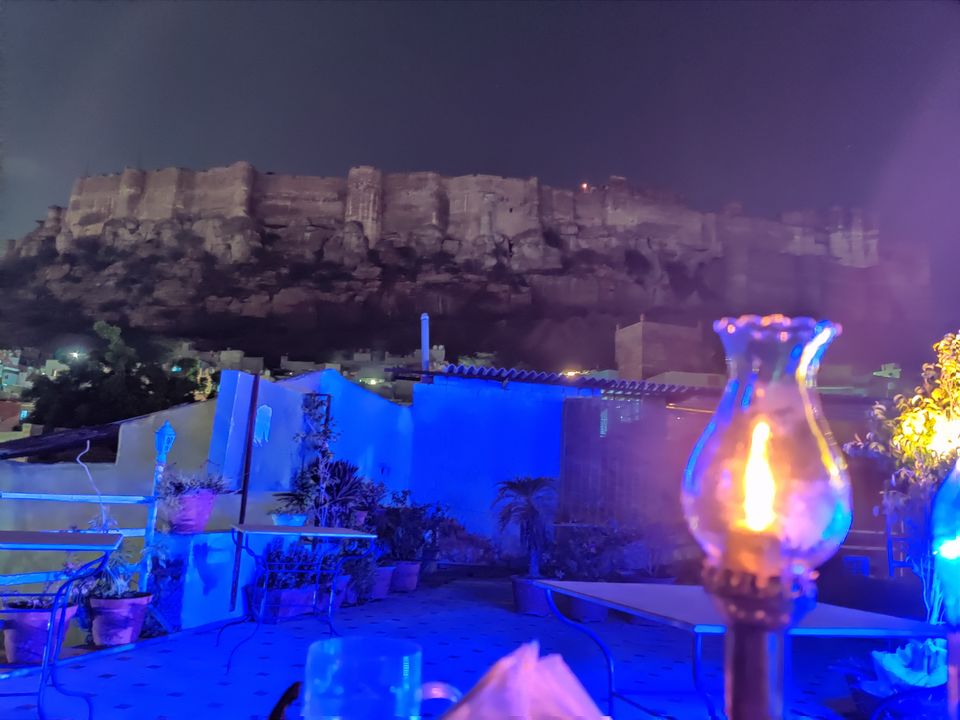 And the day ended with an average dinner at the roof top cafe.
Day 2
On second day we went to Janta for breakfast and it was mouth watering. Must have place if you ever visit the city.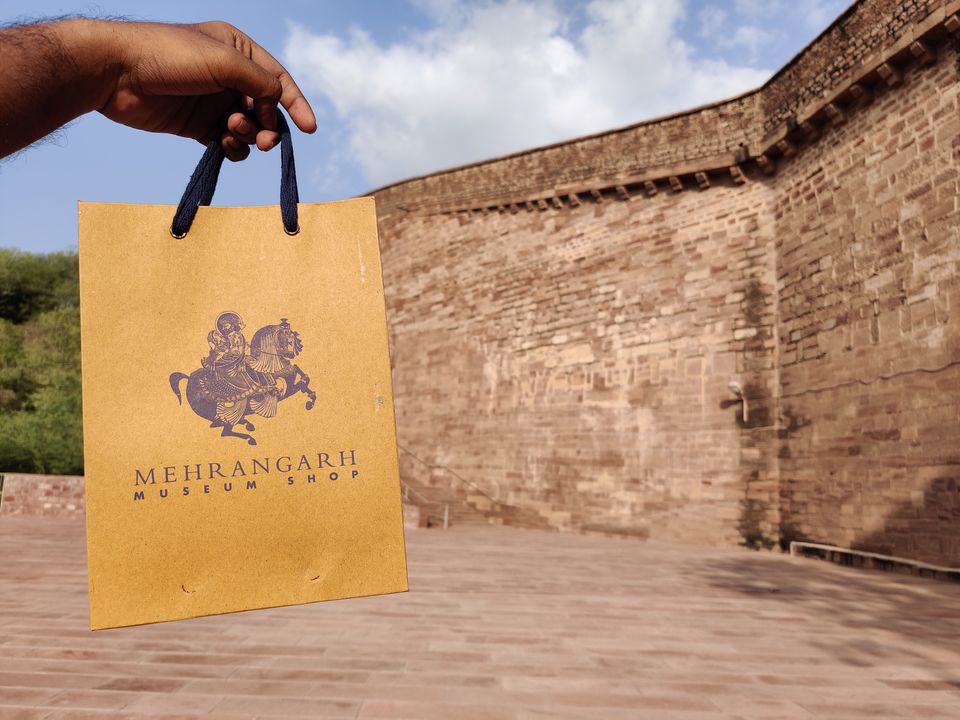 After a filling breakfast we found panchkund chattriya in mandore. But it's gate was locked. And no one was there in the vicinity. It's a cenotaph for queens of Marwars back then. It has multiple dome shaped structures in memories of each queen.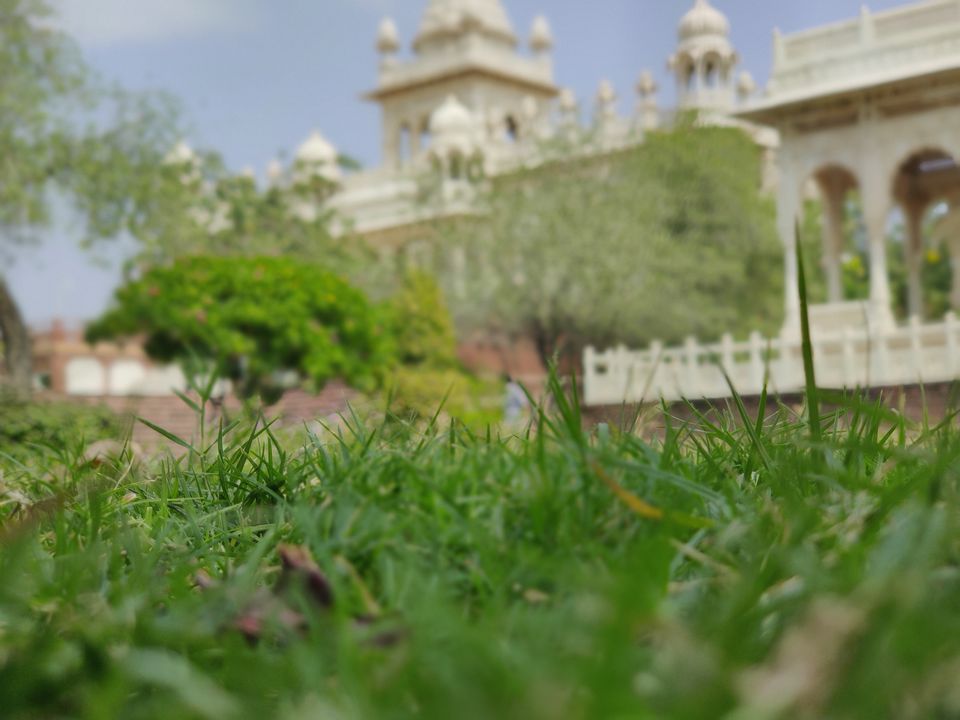 We decided to jump the gate and click a few pictures. The experience was chilling down the spine. It was mini feeling of famous abandoned Villages in other places of Rajasthan.
After that we headed for Osian, a town around 60 km from city. It's famous for osian mata temple. And small sand dunes. But i will suggest not to go there for sand dunes. But you can visit the temple. Also we read about another place nearby i.e. Pali if you have time to spare.
In the evening we visited Mandore garden. This garden has too many locals spending their evening time with friends and families. Garden has a sunset point and two ancient temples. Mandore is believed to be Village of Mandodari, wife of Raavan.
Day 3
In the morning we had breakfast at shahi smaosa in the ghanta gahr market. I felt this an average.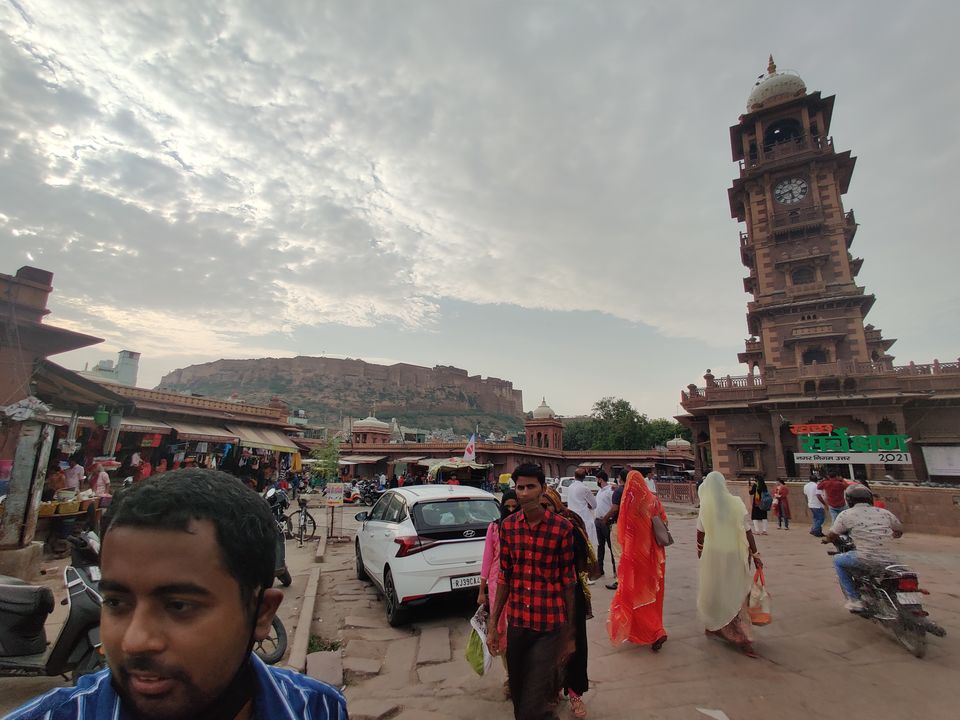 This was much awaited day of the trip as today we were going on a adventure zip lining at fort. We enjoyed the zip line and it was nerve racking. It was first experience so there was more adrenaline rush. This gave the trip a much needed push.
Kamsa and yudarth at flying fox took a small training session before actual zip lining. And made us feel it's not much.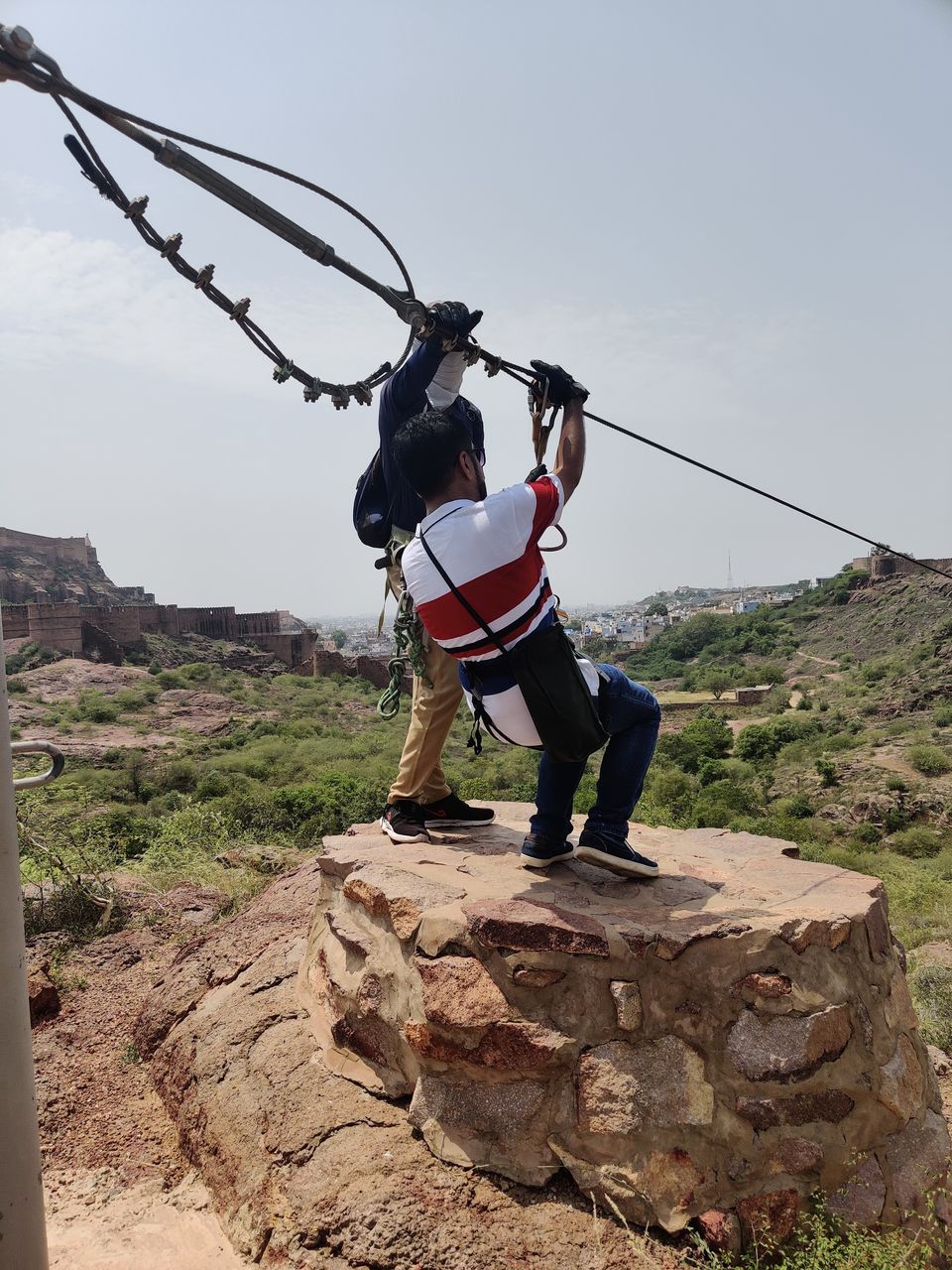 After the adventure it was time to taste authentic Rajasthani Dal baati at busiest palce. We had our share after waiting for 20-25 minutes. And it was a delicious meal with topping of famous Makhaniya Lassi.
After lunch we visited the private property umaid bhavan palace. It was like trailer to their palace hotel. We didn't liked it that much. It's last built palace in India by any king of provinces. It has great architecture but it's not fully open for general public.
We have completed major places it was time for some local shopping and souvenir collection. It's a crowded Market so be ready. And shop for some Jodhpuri juttis, mojdi, clothes, Bandhni etc.
After roaming on the shopping street, just before saying Adieu we had truly shandar dinner at shandar sweet home near M G hospital. Menu is quite unique here sabjis like gulab jamun, rajbhog, gatta, etc. Everything is made in ghee. You will enjoy the place. Don't go on the looks of the place just taste the food you will know yourself.
Trips like this give you a much needed break from routine. And when you return to your place although it's the same place but your perspectives have been changed. So take some spare time out and go on to such trips.
Some ready locations on Google maps that may help you..
https://www.google.com/maps/placelists/list/b9zaU8vsJnl0EH9MoWd0B62GYoiBtg
Thank You..
Life in itself is a journey….Enjoy the ride…
© अविनाश मेनकुदळे