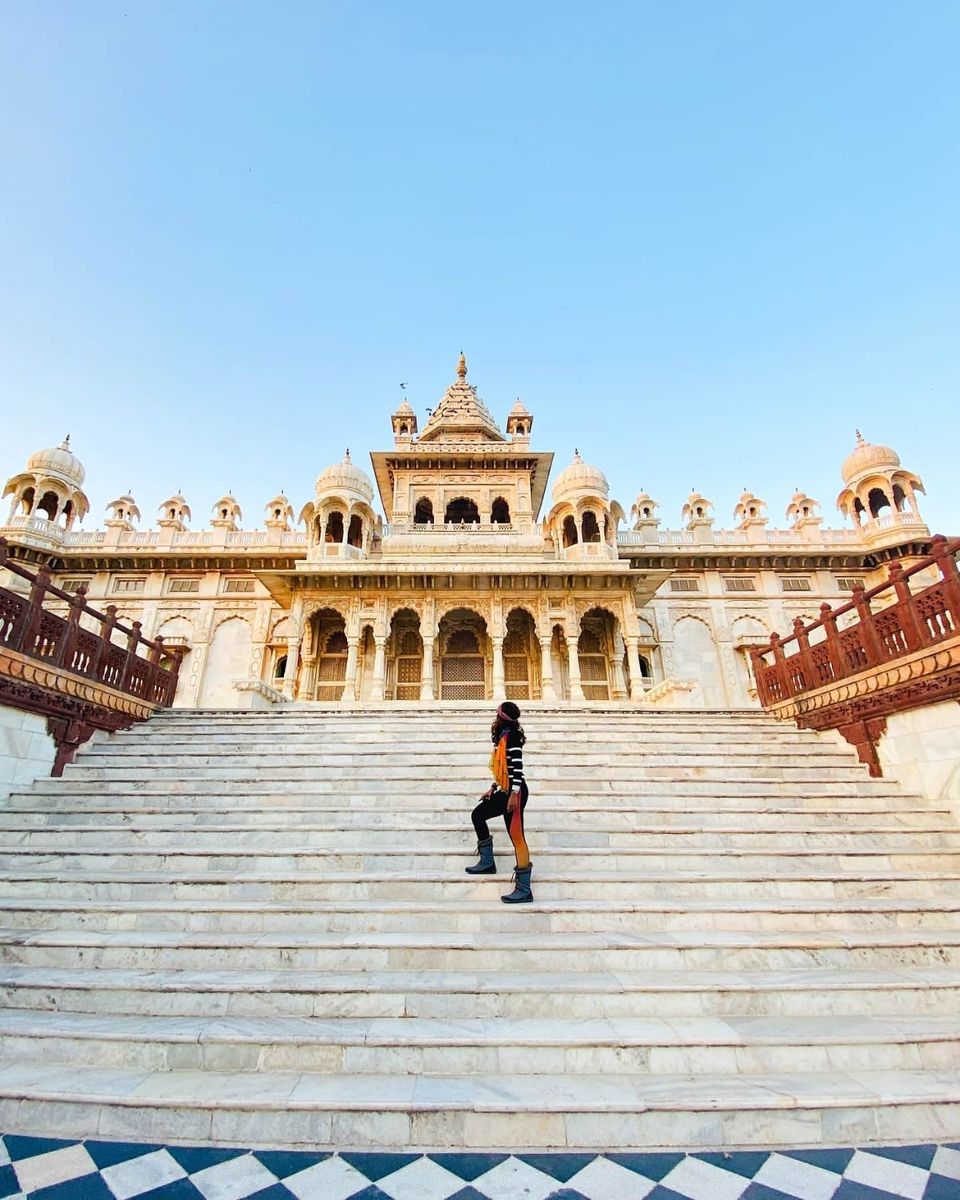 Jodhpur
Jodhpur- The Blue City was a capital of Marwar and also knows as Kingdom of Marwar and a princely state under British rule from 1818 to 1947.
After spending time in Jaipur and Pushkar with all the hippie vibes and energy, I decided to explore the heritage site of Rajasthan i.e Jodhpur.
How to travel from Pushkar to Jodhpur?
Pushar-> Ajmer-> Jodhpur
From Pushkar, there's no direct bus to Jodhpur so you can take a bus from Pushkar to Ajmer in just 20 bucks and from Ajmer, there are many ordinary public buses as well as deluxe buses to Jodhpur. Ticket price for ordinary is 200-250 INR(For female it is 200INR and for male 250 INR) and it takes 5 hours from Ajmer to Jodhpur.
After reaching Jodhpur, I decided to stay in Moustache Jodhpur as it is pocket friendly and it has received the best hostel award from the hostel world. It has a beautiful of ambience of Jodhpur with all the graffiti and colors. The common room of Moustache Jodhpur was my favorite spot to chill and relax. From the colorful windows to foosball, it has everything to relax one's mind. So, I decided to stay here for sometime as it is close to almost all the good places specifically Mehrangarh Fort.
I met Neeraj(co-founder of Moustache Jodhpur) there, he describes me the history of Jodhpur and how it changes in last few years. He was honest with his words, not biased and described me how earlier kings lost their kingdoms.
Toorji ka Jhalra
Toorji ka Jhalra is a step well built by Rani tawar ji, consort of King abhya singh of Jodhpur in 1740. It is very smartly designed and it is still very deep. As I said that I like the idea how in ancient times, these kings and queens were so aware about the conditions of their state that they gave the people of their states all the necessary things which they needed the most and which are still in use. Rajasthan is a desert state still from lakes to step wells, they have all the man made sources of water.
Clock Tower
Clock tower or Ghanta Ghar was built by the Maharaja Sardar Singh, which is the middle of the market with the same name of the Maharaja. This clock tower still works fine and beautifully designed. The best time to visit this clock tower is after sunset.
Mandore Garden is 9kms north of the Blue City Jodhpur. It has a garden, a temple, Chhatri(cenetaphs), a museum and a fort. It takes atleast 1.5 hours to 2 hours to explore the entire place. Start from the museum where it displays all the ancient artifacts which archaeologists found. There are old hindu gods and goddesses sculptures, Persian inscriptions, animals skin, coins etc which shows the ancient lifestyle found by the India Archaeological Department. This museum is maintained by our government and the ticket price is 100 INR. Though fort is not that maintained, it has ruins but what caught my attention there was Chhatri, these beautiful Cenetaphs are beautifully designed and carved. I personally liked these Cenetaphs the most, it is in the memory of all those kings and queens.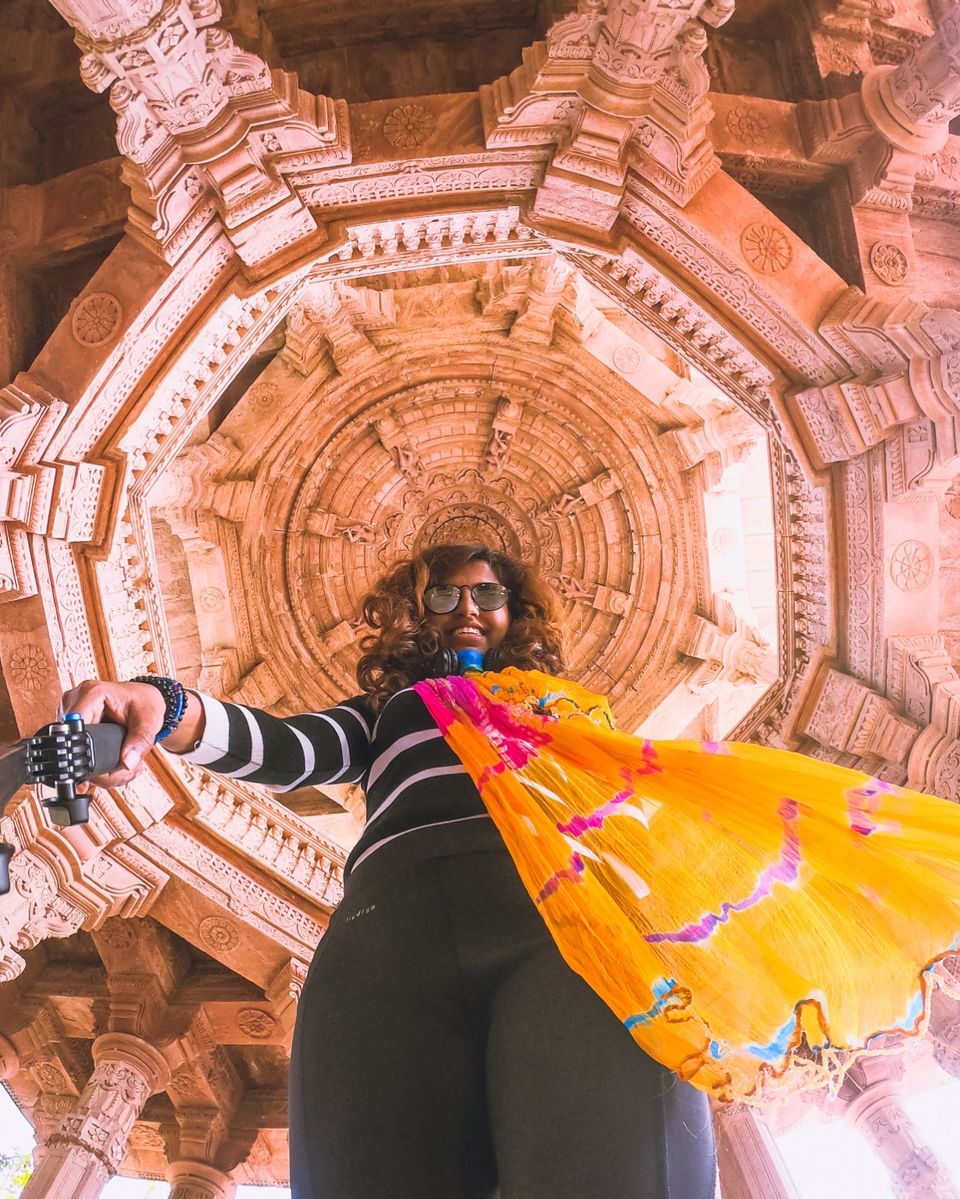 Mehrangarh Fort and Museum
I guess among all the forts, Mehrangarh is my favorite, it took me 3 hours to explore the entire fort and museum. Ticket costs just 120 INR for Indians per person. It was built by Rao Jodha in 1459. It is one of the largest forts of India. So, there is a fort with the museum and it describes the history of Marwarh. There are total seven gates in this fort and different galleries in its museum which includes Elephant Howdahs, Palanquins, Daulat Khana, Armoury, Paintings and the Turban Gallery. You can hire a guide or an audio guide to understand what this fort is all about. You can even see the blue city of Jodhpur from the top of it.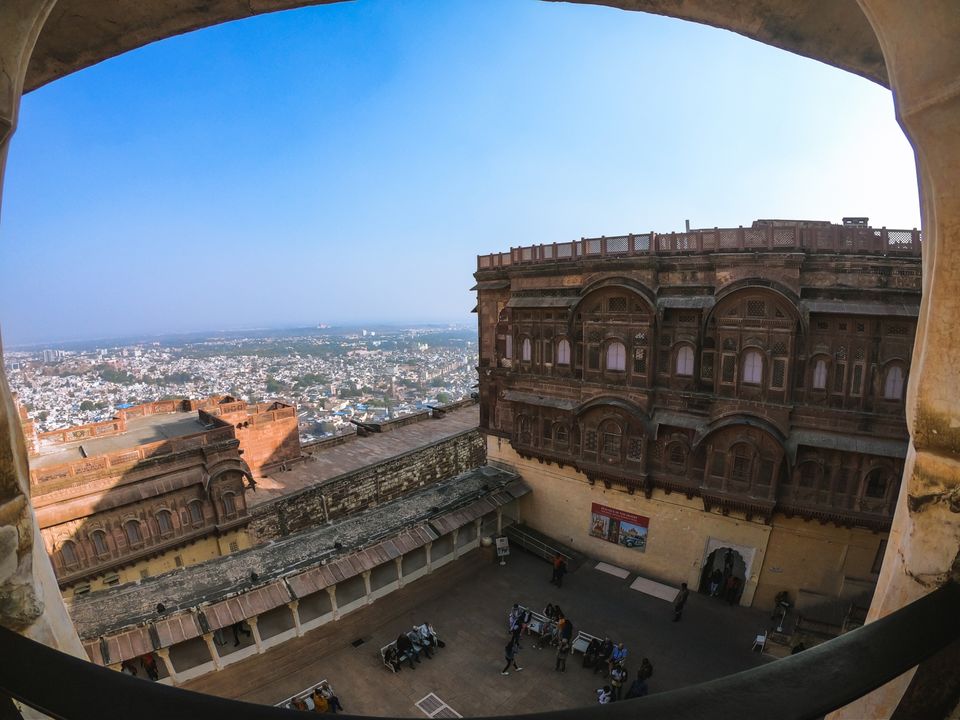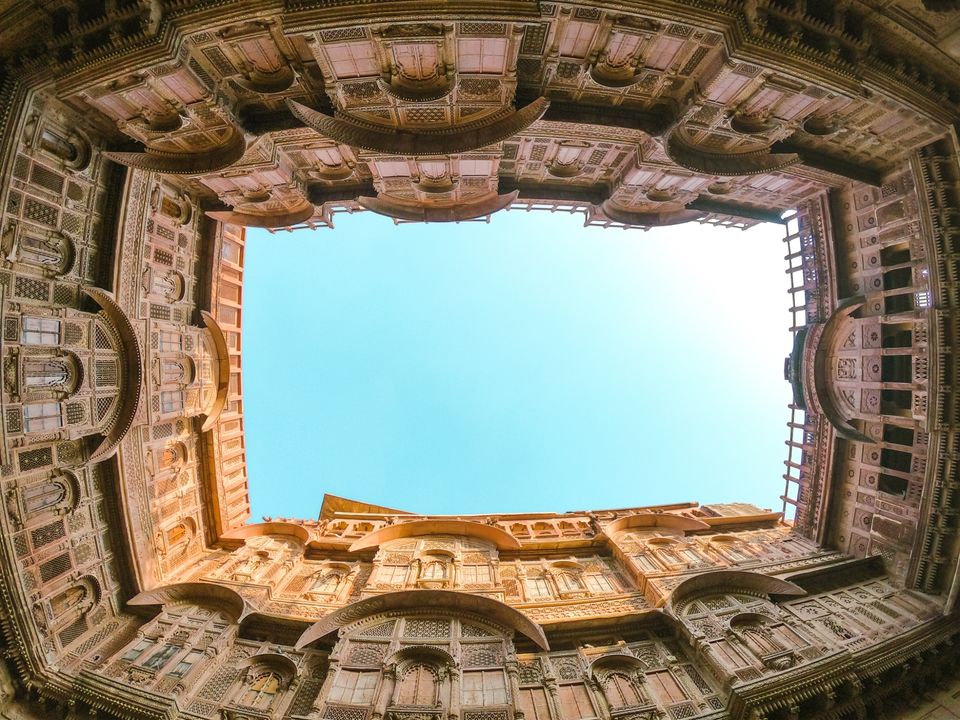 Jaswant Thada
Few meters from Mehrangarh, there's Jashwant Thada, it is my favorite building, it reminds me of Itmad-Ud-Daulah of Agra, the similarity is both are cenotaphs. The structure of Jaswant Thada near the lake is really beautiful and very picturesque. It was built by Maharaja Sardar Singh of Jodhpur in the memory of his father Maharaja Jaswant Singh II in 1899. It is a white building, built out of intricately carved sheets of marble. Ticket price is just 30 INR. Sunset from this place was really beautiful.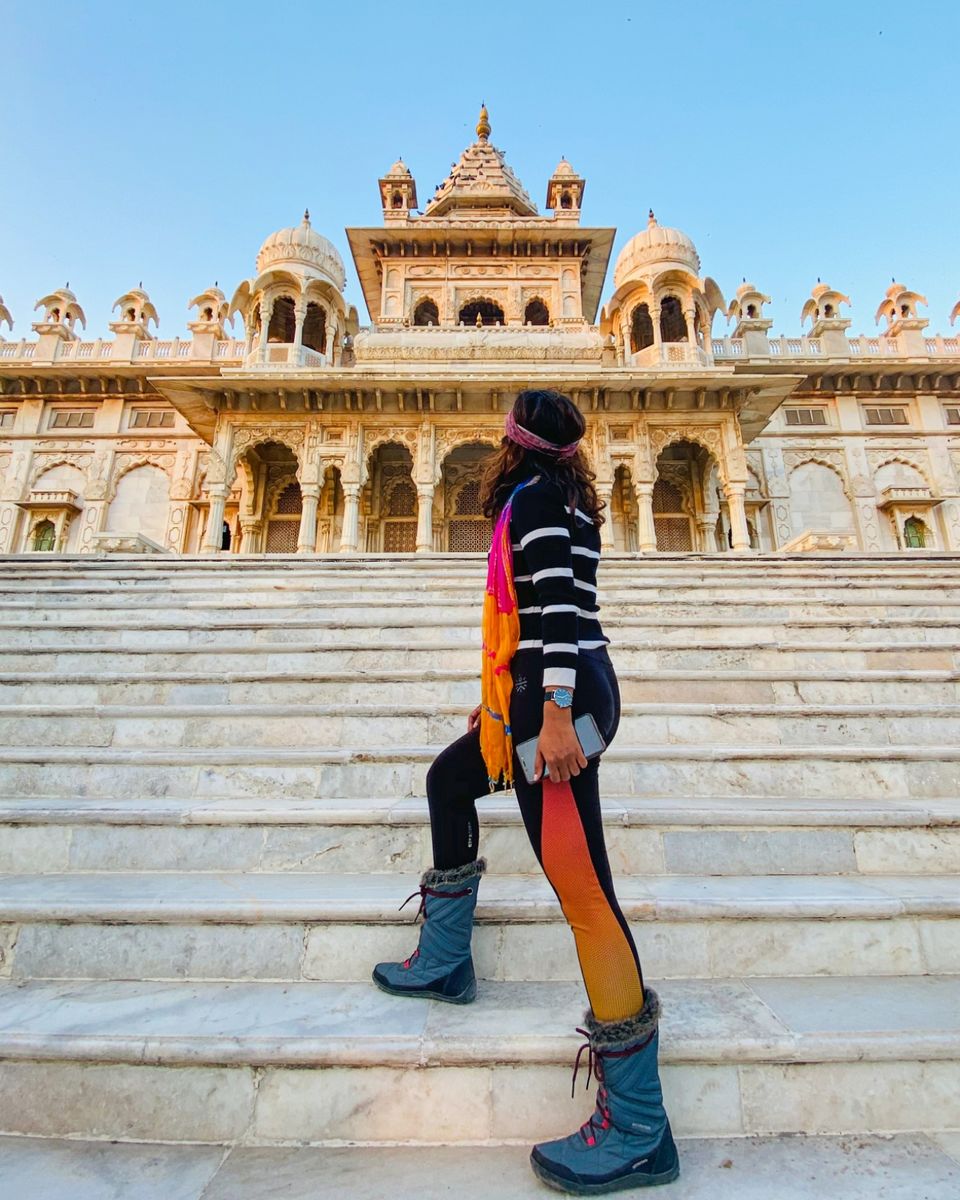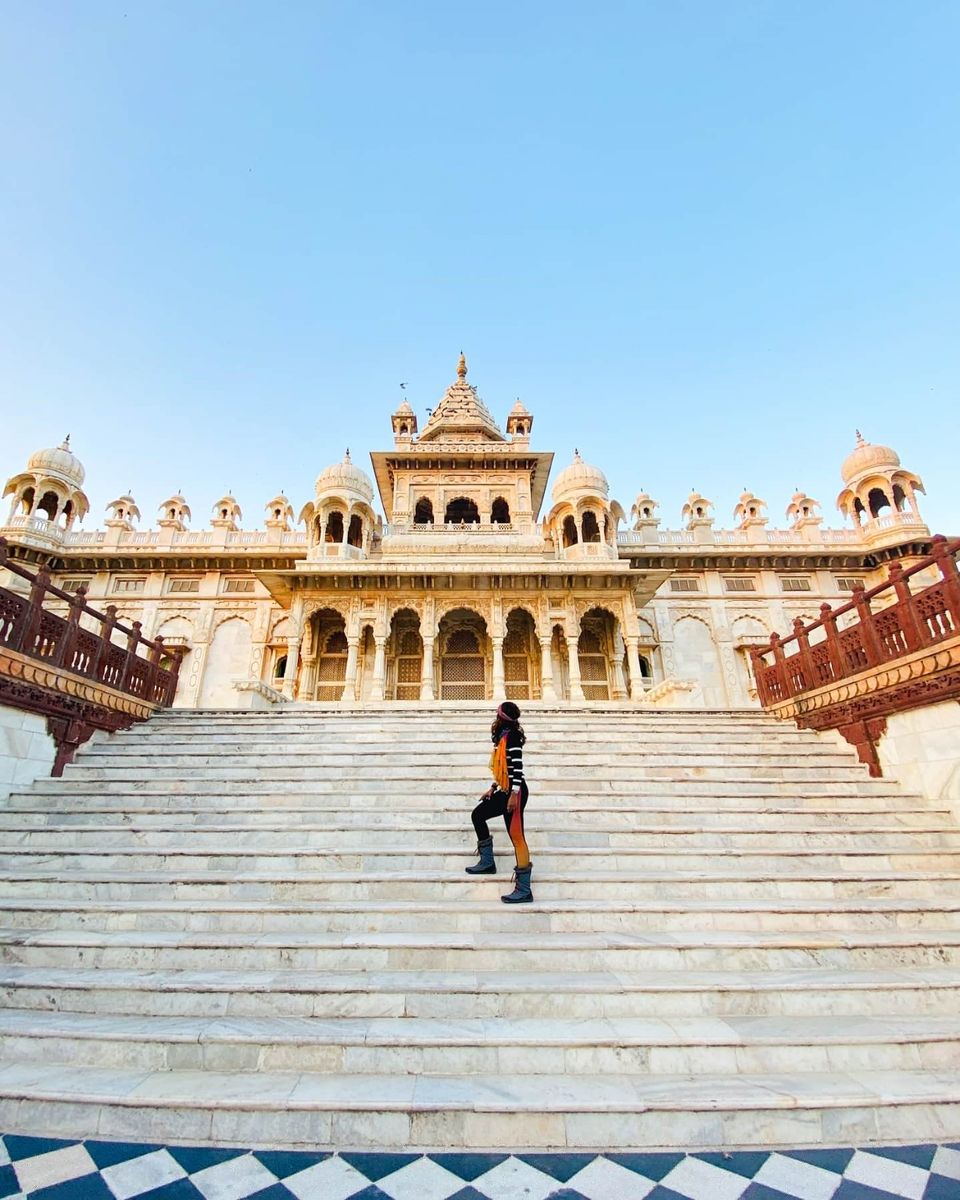 The Blue City Walk
After exploring forts and museums, don't forget to walk in the old city of Jodhpur where lanes are still blue. Earlier this entire city was blue, so from the top of Mehrangarh Fort one can see the entire blue city, now I feel that it is not that blue anymore as there's a freedom to change the color of your house but that does affect the true beauty of this blue city.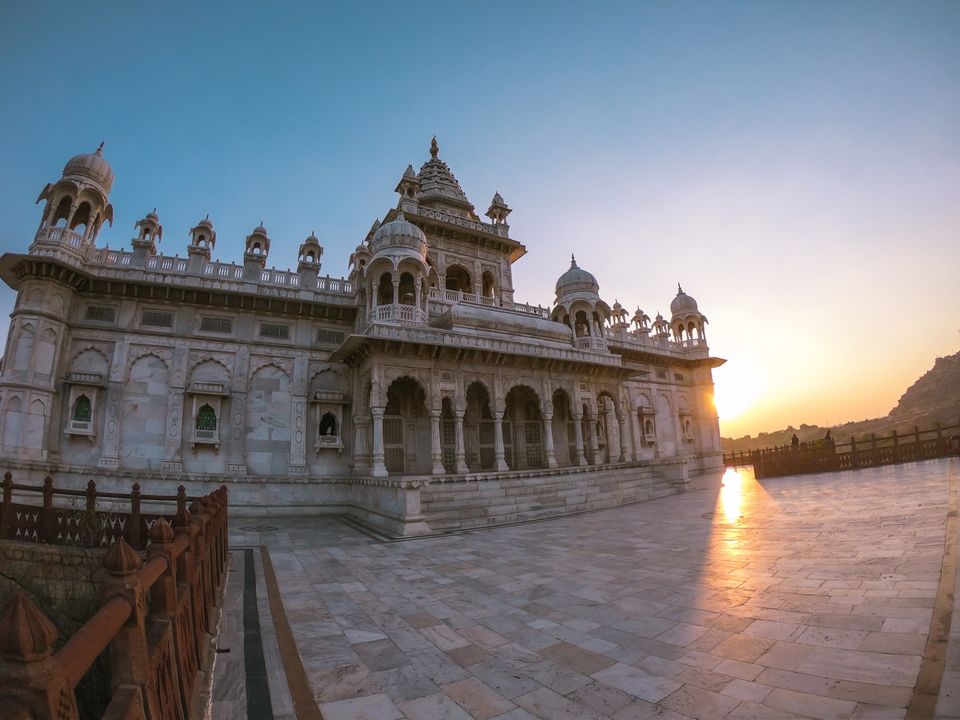 Don't forget to add Umaid Bhawan Palace too in your list. Though it is a hotel but in one part of this palace the current king of Jodhpur still stays with his family.
Food to try in Jodhpur
Apart from places, Jodhpur is famous for its food also as you must have heard of Dal Baati Choorma and Gatte ki Sabzi. What else you can try here is:
Maave ki Kachori
Pyaaz ki Kachori
Poha in breakfast
Laal Maas
Marwari Thaali.
Rajasthan is famous for its food also which is full of calories but it is something for which your taste buds will say thanks to you.
This was my Jodhpur Story, stay tuned for the next one or Can you guess my next location?