Jodhpur city was found in 1459 by Jodha Rao. The capital of the kingdom was known as Marwar. Jodhpur is officially the second metropolitan city of the state and the largest city in the Indian state of Rajasthan.
Jodhpur also called Blue city it is a popular destination for tourist.
I was going to my friend wedding at Takhatgarh with my friends. So we planed to explore jodhpur and then moved towards wedding. From Jodhpur to Takhatgarh it's only 2 hours run. We only had 1 and a half day to explore Jodhpur.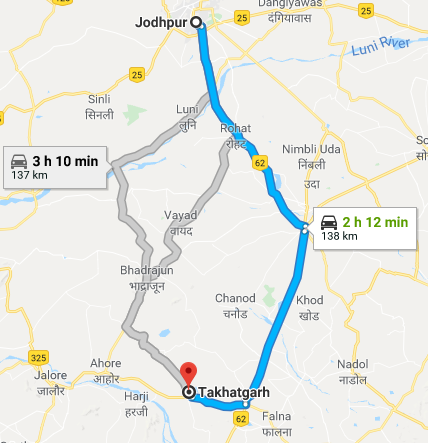 You can take flight or train to reach Jodhpur, prefer the train for reasonable travel. Book hotel as per your budget, you can also take help of this site. To visit different places in Jodhpur you can hire a car on rent it will charge you from 8 rupees to 12 rupees per Km. The rate is all depended on your car choice.
How and Where we visited ?
We had hired a car for 2 days. On day 1 we first went to Mehrangarh fort - Jaswant Thada - Umaid Bhawan- Kaylana Lake. On the second day, we went to Mandore Garden and left towards friend wedding.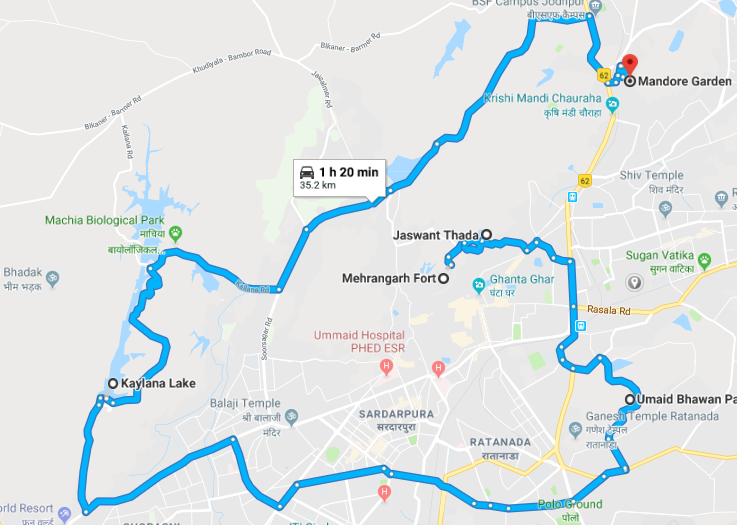 1. Mehrangarh Fort
The Mehrangarh fort was built around 1460 by Rao Jodha. Mehrangarh is one of the largest forts in India. The fort is situated 410 feet (125 m) above the city and is enclosed by imposing thick walls. Inside its boundaries, there are several palaces known for their intricate carvings and expansive courtyards.
2. Jaswant Thada
The Jaswant Thada was built by Maharaja Sardar Singh of Jodhpur State in 1899 in memory of his father, Maharaja Jaswant Singh II and serves as the cremation ground for the royal family of Marwar.
3. Umaid Bhawan
Umaid Bhawan is one of the world's largest private residences. A part of the palace is managed by Taj Hotels. Named after Maharaja Umaid Singh, grandfather of the present owner Gaj Singh. The palace has 347 rooms and is the principal residence of the former Jodhpur royal family. A part of the palace is a museum.
4. Kaylana Lake
Kaylana Lake is an artificial lake, built by Pratap Singh in 1872. The lake spreads over an area of 84 km2. In ancient times this region had palaces and gardens made by two rulers of Jodhpur - Bhim Singh and Takhat Singh. These were destroyed to make Kaylana Lake.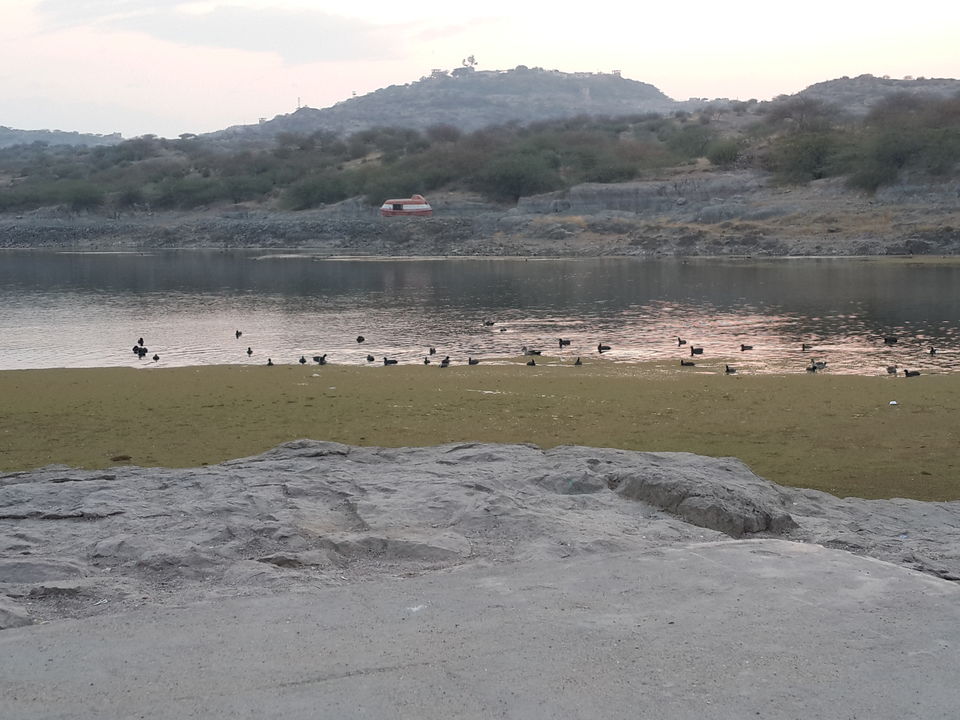 Mandore Garden
The chhatri of Maharaja Ajit Singh, built in 1793. The 'Mandore gardens', with its charming collection of temples and memorials, and its high rock terraces, is another major attraction. The Mandore Gardens is also a house of government museum, a 'Hall of Heroes' and a Hindu temple of 33 crore gods. The Mandore Garden is also called as "The temple of 33 crore gods" which houses images of various Hindu deities. The Ravan temple is another attraction at Mandore. It is believed to be the native place of Ravan's wife Mandodari. Ravan is treated as son in law among some local Brahmins.
The order to visit places in Jodhpur.
First, you should go, Mehrangarh Fort, it will take 2 hours to explore the whole fort. After that, you should move towards Jaswant Thada from the fort it's hardly 5 minutes by car. It will also take 2 hours to explore Jaswant Thada.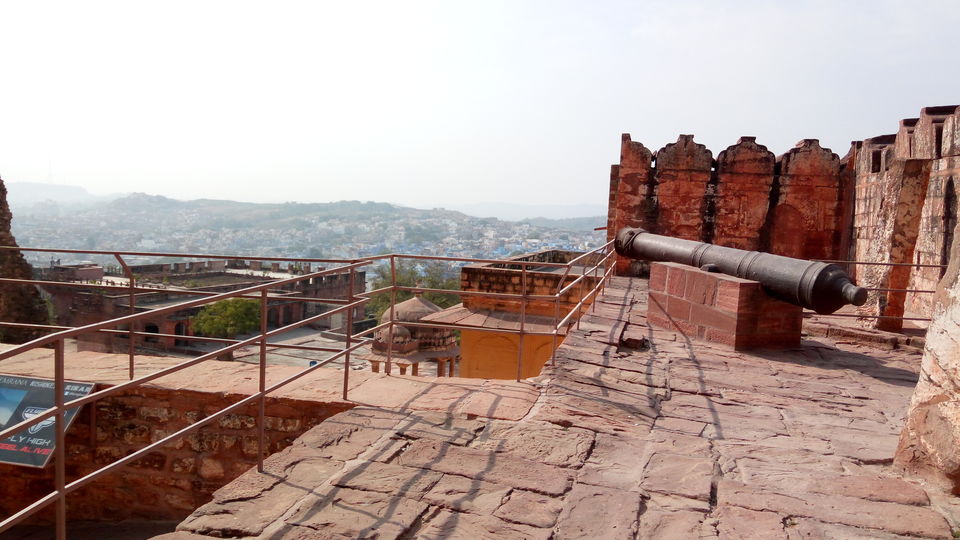 From Jaswant Thada, you should move towards Umaid Bhawan it will take 20 minutes to reach there. Umaid Bhawan will also take 2 hours to explore it. After Umaid Bhawan, you can move towards Kaylana Lake. The peace and the evening beauty of the lake will engage you till 1 or 1 and half hour over there. To explore temples of Mandore Garden it will take 1 and a half hour, to reach Mandore Garden to Kaylana Lake it will take half an hour.
People who love to see heritage places (History lover) will like to roam around there. Their many markets to explore, you can shop for many traditional and Vintage things. Rajasthan is famous for bandhani saree.
If my blog had helped you a bit so please like my blog.
For more photos of Rajasthan you can follow my instagram page.