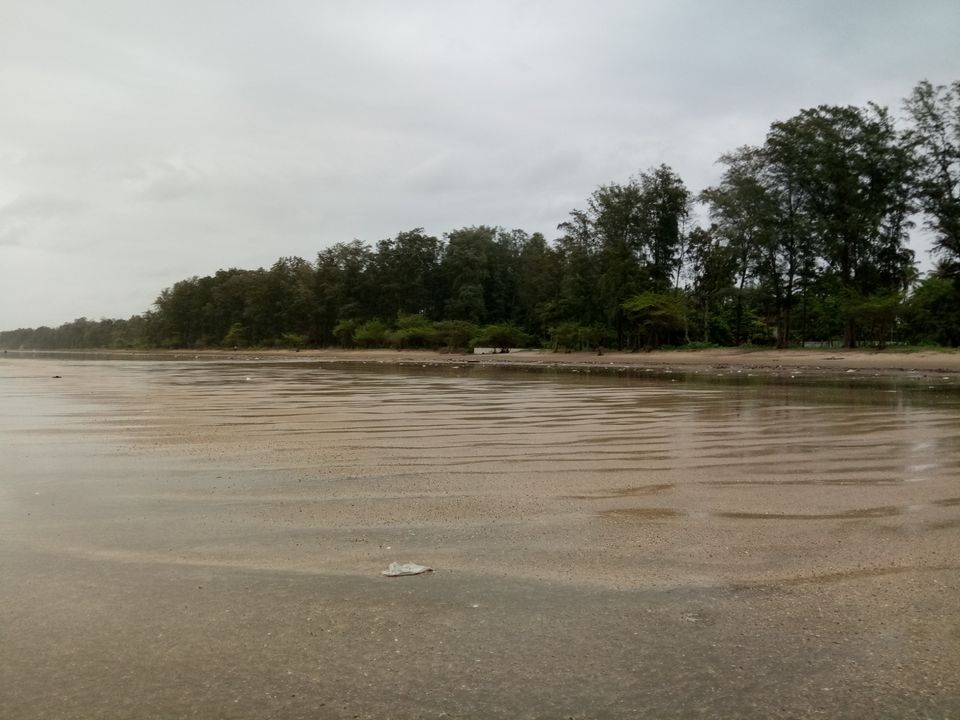 So Guys, this is my first story. After murmuring in my mind that I will write a story since last one year on tripoto, I thought its finally time to give it a try.
So after a recent weekend travel, I thought to write it before my memory fades or else I have to wait again till my next travel.
Before wasting much time, let's move forward now.
This is about my trip to Bordi, which is in Maharashtra. First I will tell you where exactly Bordi is & what makes Bordi a perfect weekend gateway for people from both Surat, Navsari or Mumbai. Bordi is at the border of Gujarat & Maharashtra, officially in Maharashtra. But the localities there speak both Gujarati & Marathi, so u don't feel a pinch in talk, whether you are from this side of the border or that side. Either ways you gel up with the localites easily.
Bordi is located at such a situation that while travelling, at one moment you will be in Gujarat and at the other moment you will in Maharashtra and then Gujarat again. If you use Google Maps, you will be lucky enough to know that.
Bordi is for people who love beaches, for people who feels peace when they are within nature. A silent place, an educational zone, Bordi is a place which no one should miss.
So let's start our journey to Bordi. We started from Navsari, a 45 minutes ride from Surat by road. Now, basically there are 2 routes to reach Bordi. One is you can come straight to Bhilad Via NH8 & then move towards Sanjan and reach Bordi via Umargaon (Border of Gujarat). Other route is little 20kms long but a more scenic one. You can reach Daman first and then from Daman you can take coastal highway which is a straight road to Bordi. There is one more route which we will talk about later.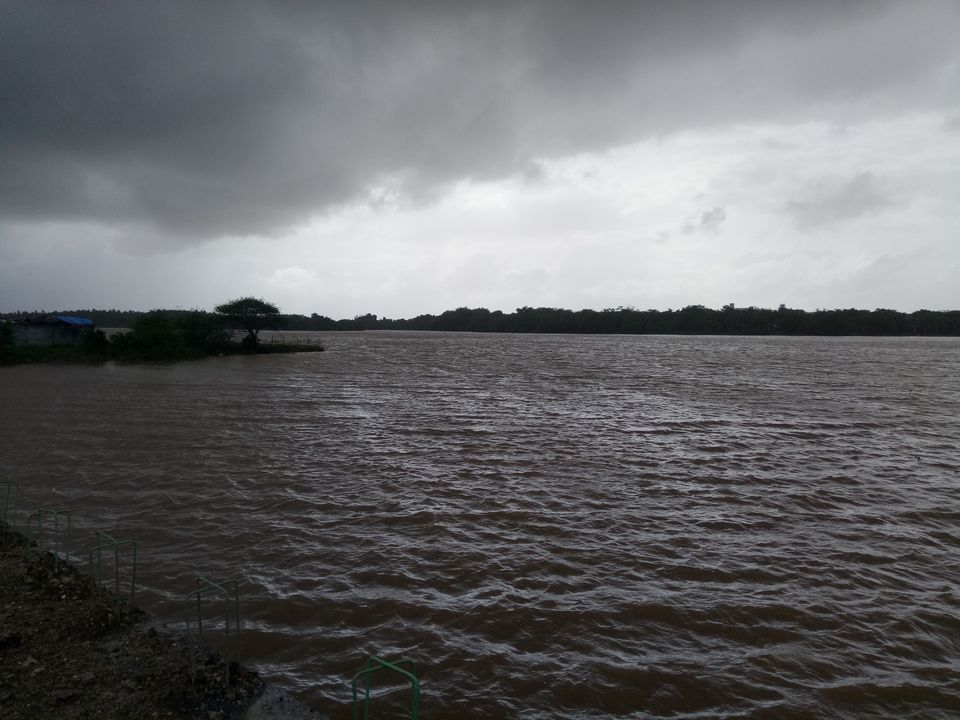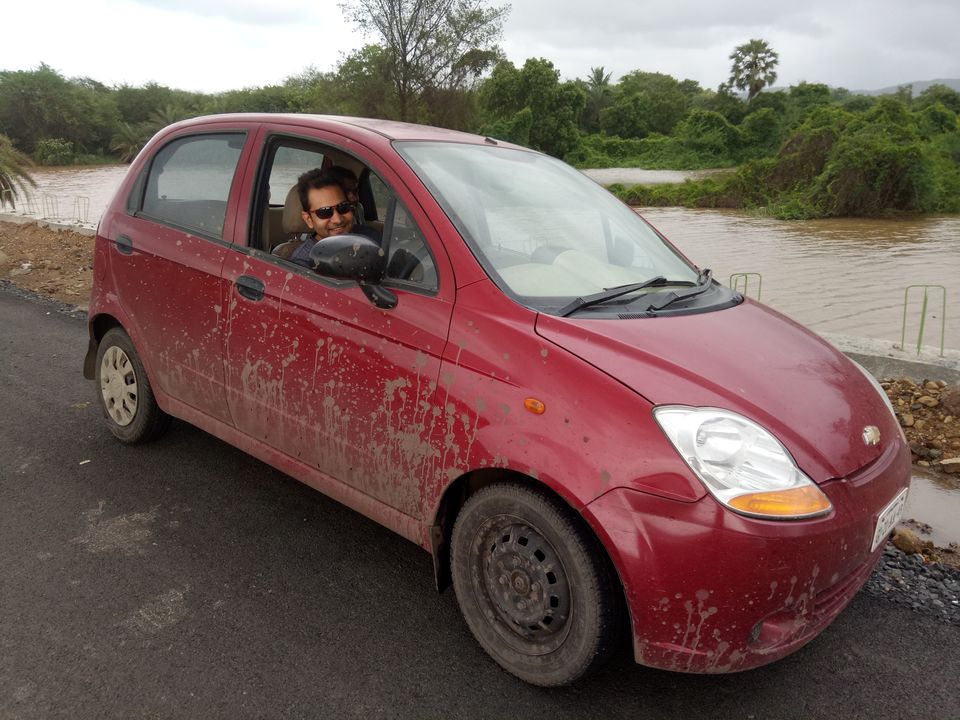 We started at around 12 in the noon, though one can start early, but our being an office party with around 20-25 guys around, we ended up getting late. The Bhilad route(1st route) is around 120kms. The via Daman route is around 130-135 kms. As we had 4-5 cars, some took the Bhilad route, and as I wanted to enjoy the coastal beauty took the via Daman route. Other reason taking this route was to enjoy a pint of beer at Daman. Daman being a union territory, you can get a hand on liquor at cheaper rate. But officially, you cannot carry liquor from Daman to Bordi,(though you can get liquor in Bordi, but being in Maharashtra it is too costly) because Gujarat comes in between. So there comes the third route, I was talking about. Coming through Silvassa and making a direct entry to Maharashtra(this route is around 150kms).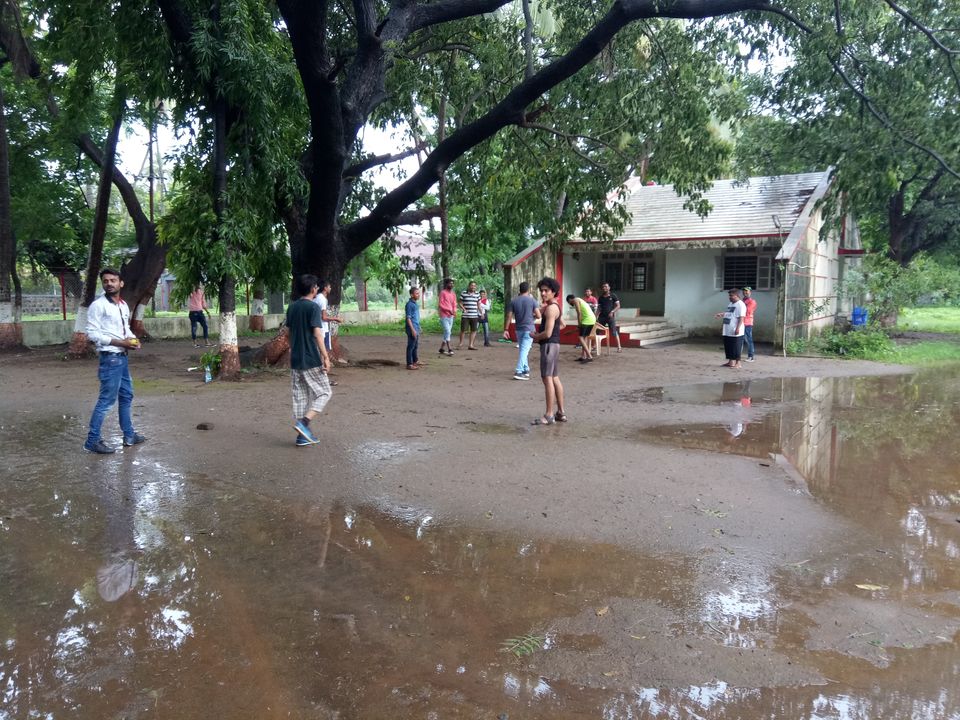 So we reached Bordi at around 3 PM, and there was it, the beauty which we could have only imagined. As it was a monsoon season, we experienced rain on our way too. It was raining when we reached Bordi. It was an awesome feeling passing through the road, seeing long green trees at both sides of the road.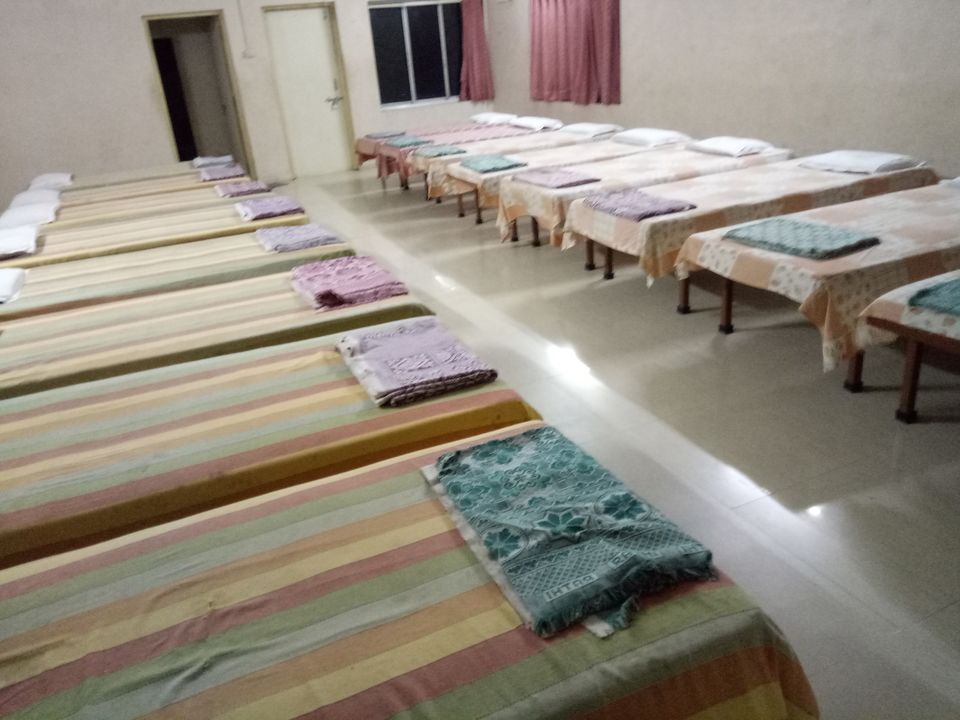 There was a place called Vishram Dham, where we had made our bookings. It was not anything like resort or any hi-fi place, but it was a very simple place with all the green surroundings, long coconut trees and just 30-40 steps away was the Bordi beach. You could hear the sound of the waves and it gives you a feeling of awesomeness. I will share the photos of the place. There are 2 dormitories each of 16 Beds. Then you have 3-4 double bed ac rooms. And some other rooms too. So there was no problem of accommodation. There was a little hut which can easily accommodate 20-30 persons, where you can easily sit and eat. It was a savior when it rained heavily that night.
As accommodation was done with, our next concern was food. As we come from Surat or Navsari, it is one of the major concerns of our life. Our day does not end without discussing food. We have already made arrangements for that. We called one of the guys from Umargaon, to come there and cook good chicken & prawns for us, though I being a vegetarain, I enjoyed my Veg food a lot. That guy came from Umargaon, with all the stuff loaded in his auto-rickshaw.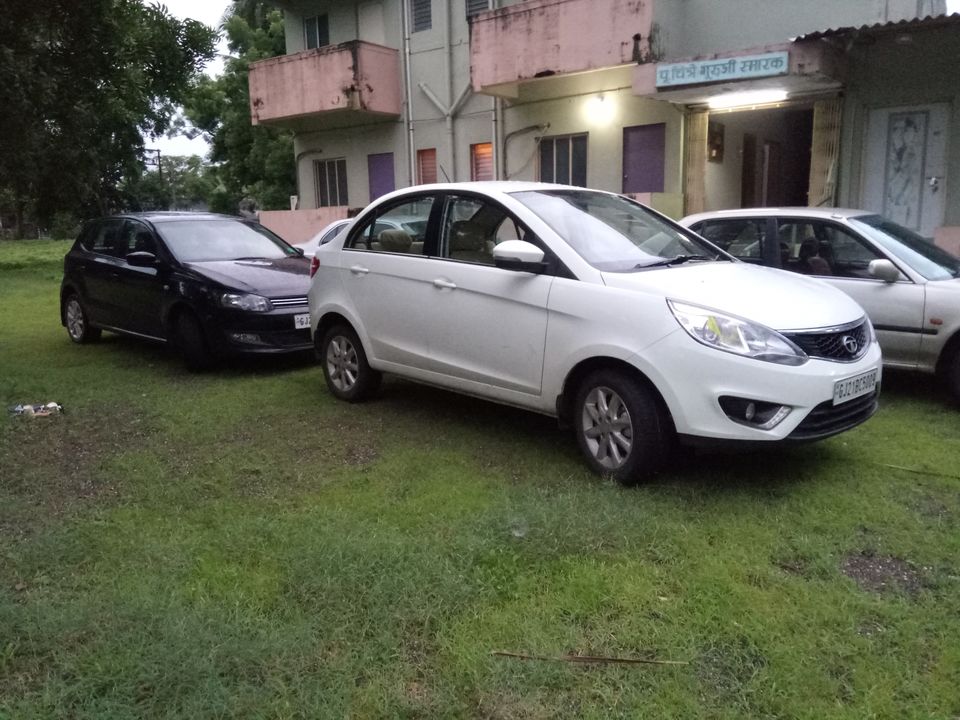 As all of us reached Bordi, everyone enjoyed a little drink, then we played cricket. It made everyone remember their childhood, playing with naked legs in that mud. It can make anyone feel happy. Everyone was in a jolly mood. 3-4 hours just flew. It was time now to enjoy the late evening. We told that Umargaon guy to start cooking, with starters first and main course later on. Everyone was enjoying. There were some veg guys also including me, which Mr. Hemant Bhandari took care of. He runs a small joint(Caresy Dhaba) just besides that place. We ordered veg food from him.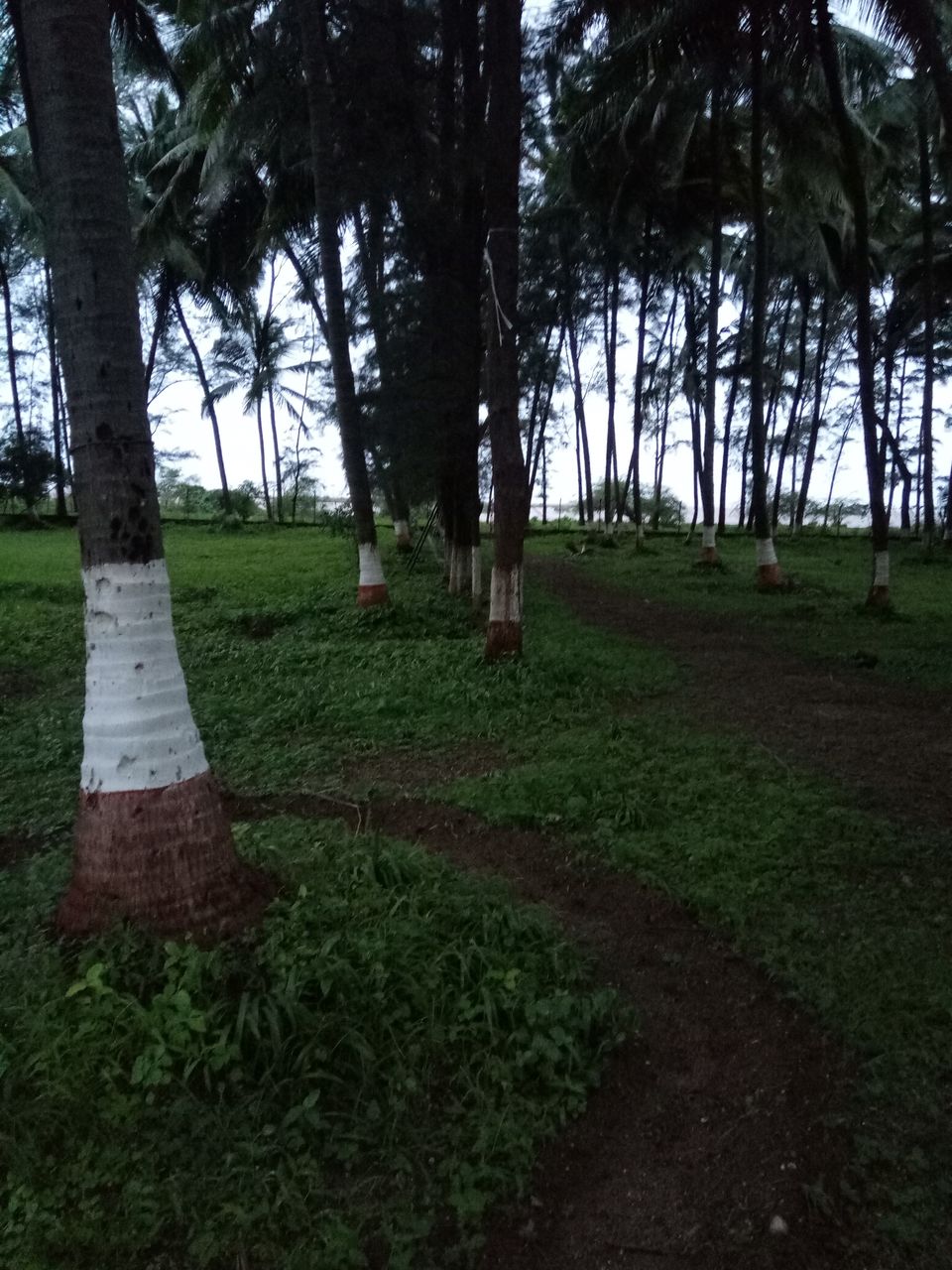 Everyone enjoyed their food. It was time to hear some ghazals, and rock the dance floor, though hearing ghazals and rocking the dance floor does not match up, but as you know after drinking anything is possible. Everyone enjoyed that evening. Many times light came and went as it was raining heavily, but it was quite an experience.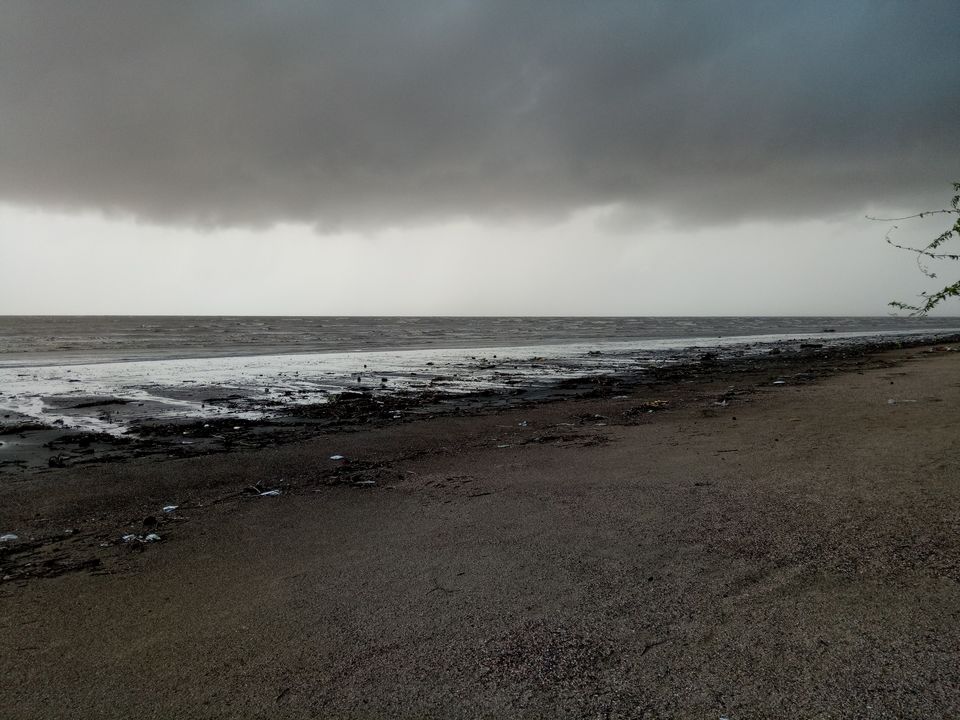 Next morning, I was the first one to wake up at 5.30 am, as I wanted to enjoy the morning beach. At 6.30 am I was at the Bordi beach. I took a long walk. I took some photographs. There were fishermen trying to catch hold of fish. As I reached near them, they were looking disappointed as they did not found any fish. I again started my walk and came back. Till that time many were already awake. Some went to the beach, some were enjoying the lush green surroundings. Everyone was feeling fresh in that morning. We had our morning tea. Some were getting ready, some were afraid to get ready as there was no facility of warm water, as I mentioned it was not a hi-fi place, but was more close to nature.

Everyone took breakfast at the same joint. We had anda-burji, omelette & Poha. It was already 11 am. Everyone talked about a bit of business as it was a office party. We then left back for our homes. We did lunch on the highway and reached Navsari around 4 PM back.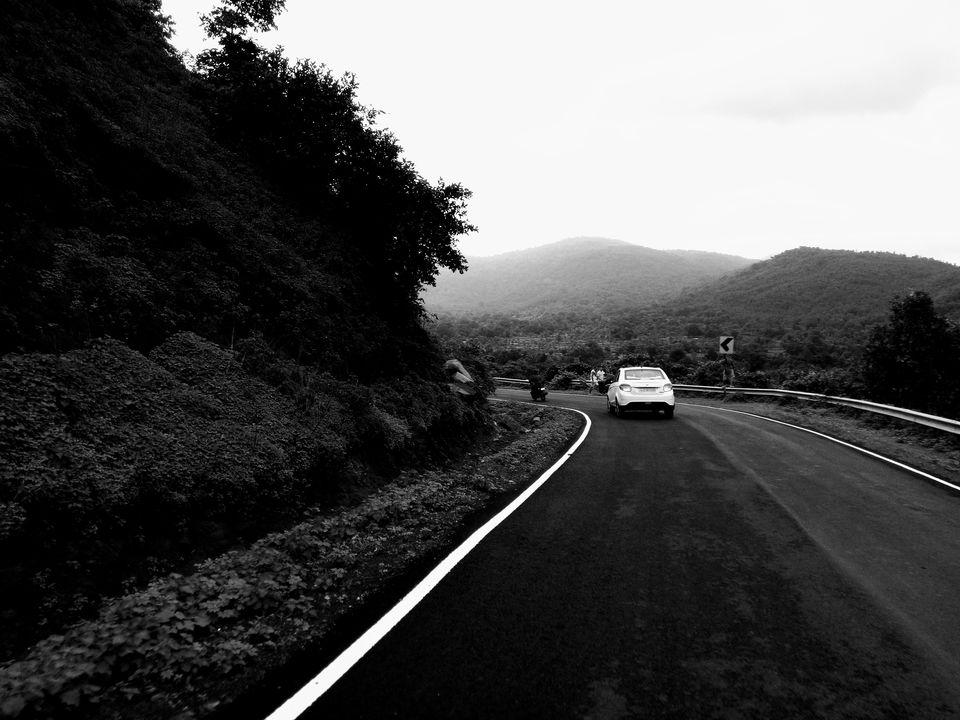 One thing which I would like to add is that there are lot of Parsi people in Bordi, who generally rent there properties to people, basically concept of home stay. People from all over the places comes there and live like a localite and enjoy the place. One such property we discovered was Florian Home Stay. It was exactly opposite to Vishram dham, where we stayed. It was a huge bungalow of 7-8 rooms, out of which they give 6 rooms on rent. It was such a beautiful property. It is owned by Mr. Sharukh Irani. They have a website also. Anyone can fall in love with it at first instance. We had a small conversation with the mother of the owner. I must say what a sweet lady she was.
So, it was a long story I think. Let it should be put to rest. Bordi is one of the perfect weekend destinations for people of both south Gujarat and Mumbai. People can come here, enjoy, relax and go home with lots of memories and freshness in their minds.
So this was it. I hope you guys liked it. For any more queries, you can always contact me at hemant5490@gmail.com. I will be more than happy to help you.