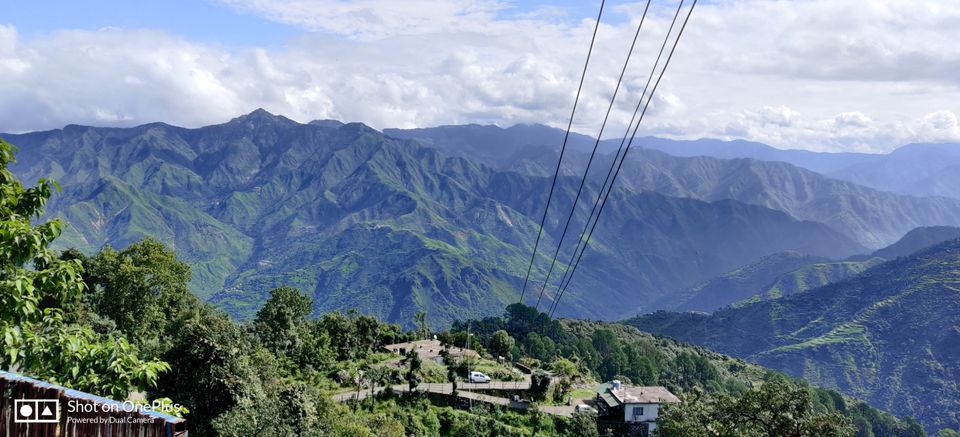 We only had a window of 6days including the travel time. Ever since we had returned from Norway, we hadn't gone on a single vacation and my wife was on the brink of an outburst. We had to travel to Delhi, take a train to Dehradun, take a bus from Dehradun to Mussoorie. So on 10th morning we took the Poorva Express from Howrah to New Delhi. We were in Delhi by 11th Morning. Our train for Dehradun was scheduled for 11:00 in the night and we had an entire day for ourselves.
So we went to Madamme Tussauds Delhi, had our lunch in Pind Baluchi. Then we headed for the Qutub Minar. Sometimes I wonder I've been to Delhi so many times. Yet every time I visit, there is always some place undiscovered..
I badly wanted to go to the Jama Masjid and try the chicken at Karims in Old Delhi. But there was little time on our hands, so we got off the cab mid way and took the metro to NDLS station.
We took the late night train to Dehradun and all I remember was that I slept when the train had not yet departed from Delhi, and by the time I woke up, we were already in Dehradun. The moment we stepped out of the train... Boy was it romantic outside!! 💓 A cloudy weather with slight drizzling and a mild chill... Couldn't have asked for a better beginning to my 2nd Honeymoon. I don't understand this cloudy connection with all my hill station visits. Last time I went to Darjeeling, it was foggy as fuck!! This time too, as the bus started rolling up the steep slope, all I could see were clouds atop green hills. But that, I admit, has a beauty of it's own.
Completely unknown about the place, we were totally reliant on Google Maps. Soon we realized that the awesome deal which I assumed we got on makemytrip for our budget hotel, was not so awesome since the hotel was almost 6kms away from the town, close to the Mussoorie lake. 6kms can be a huge distance for a hill station unless you have a vehicle of your own. But I couldn't help but admire the scenic beauty around the hotel. Our room didn't have a balcony but the view from the open terrace was breathtaking (provided it's not foggy😂). We were tired as hell from 2 days of travel and slept till we were hungry. Given the weather, I was in no mood for sightseeing. However such a day was perfect for town-hopping.
So we took the bus to Mussoorie town and had a ball throughout the day. First of all we ate like there is no tomorrow 🤣. We hadn't eaten much since last day's lunch. Then we went up the cable car to Gun Hill point. The coffee you get up there in even the smallest tapris, is out of this world!! 😍 Despite being a small town, Mussoorie has quite a few ATMs and cash is never really an issue since most shops accept payments via Google Pay and other UPI modes.
We had tandoori chai which was long pending on my bucket list. The tea gets served in this earthen cup which is taken fresh out of a tandoor, giving a burnt taste to the tea. As soon as the tea is poured in, it starts boiling and brimming which is quite an Instagram content 📷.
Then we went on a shopping spree. I have this thing for home decor and curio shops when it comes to buying souvenirs. And buying souvenirs in mussoorie can make quite a dent in your pocket if you plan to buy anything fancy. There is a huge scope for bargaining which I realized on the following day when I tried to bargain in other shops. You can reduce the prices by almost 50% if you're that good at bargaining. Given the cloudy weather, and depending solely on the not so frequent bus service, we decided to return before sundown. In the month of August the temperature was expected to be mild but thanks to the rain, the temperature dropped drastically after sunset. I don't know whether it was sheer luck but the fog cleared up magically revealing the gorgeous landscape around. After sunset the hills lit up with the lights from the nearby villages and it was indeed a sight to behold. We had realized how gorgeous the following day was going to be and immediately booked a cab for the entire day. The hotel owners were very hospitable as they prepared the dinner themselves and served it on the open terrace. They even lit up the terrace with some romantic lighting to add to the already awesome evening. Having finished the sumptuous dinner we decided to call it a day.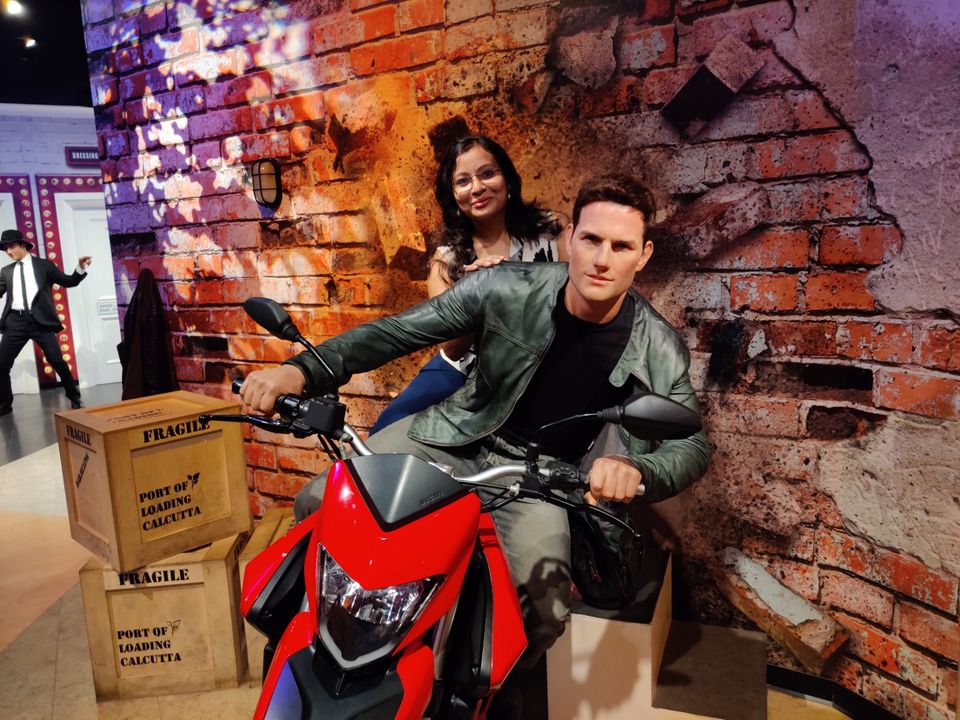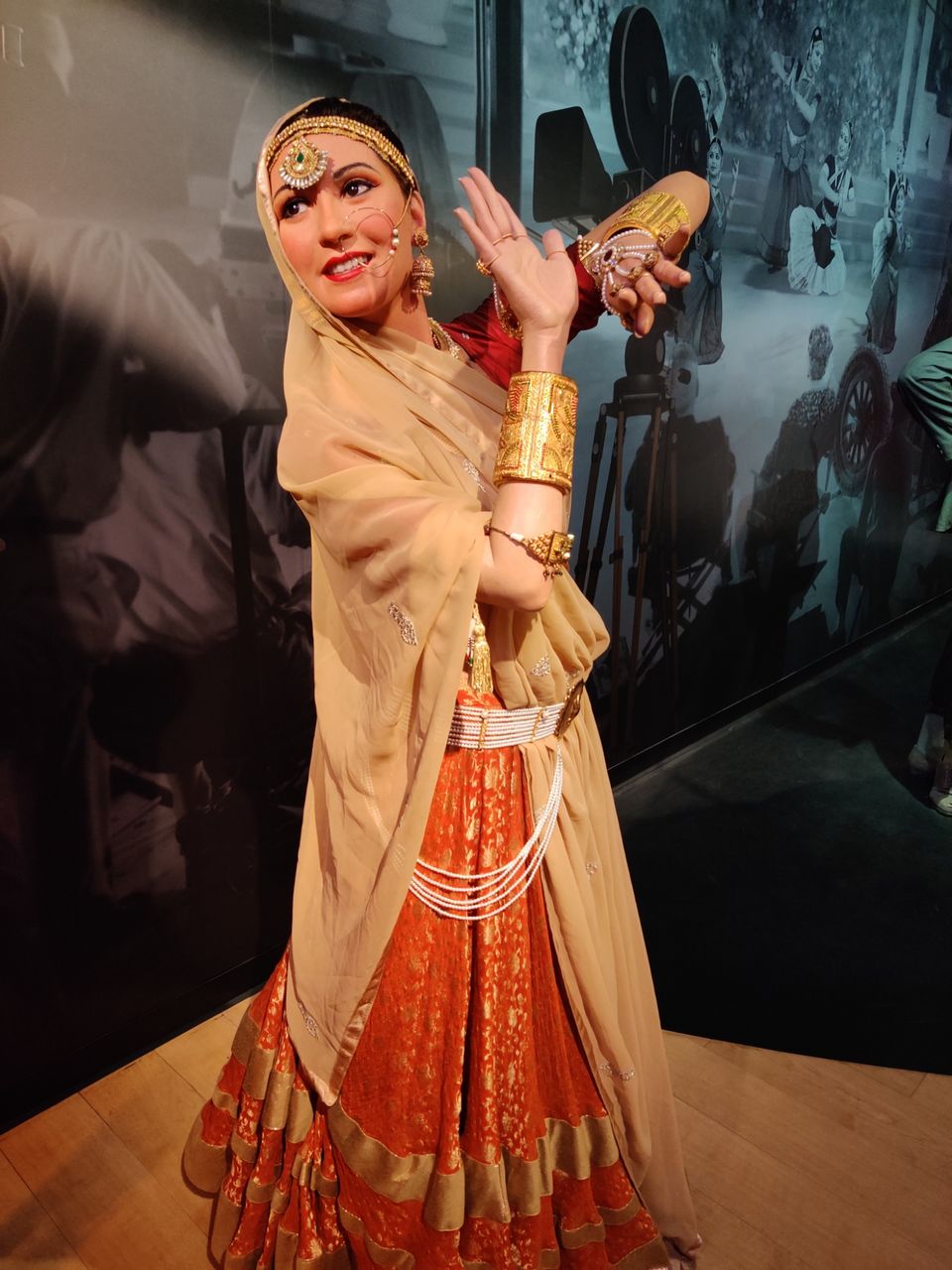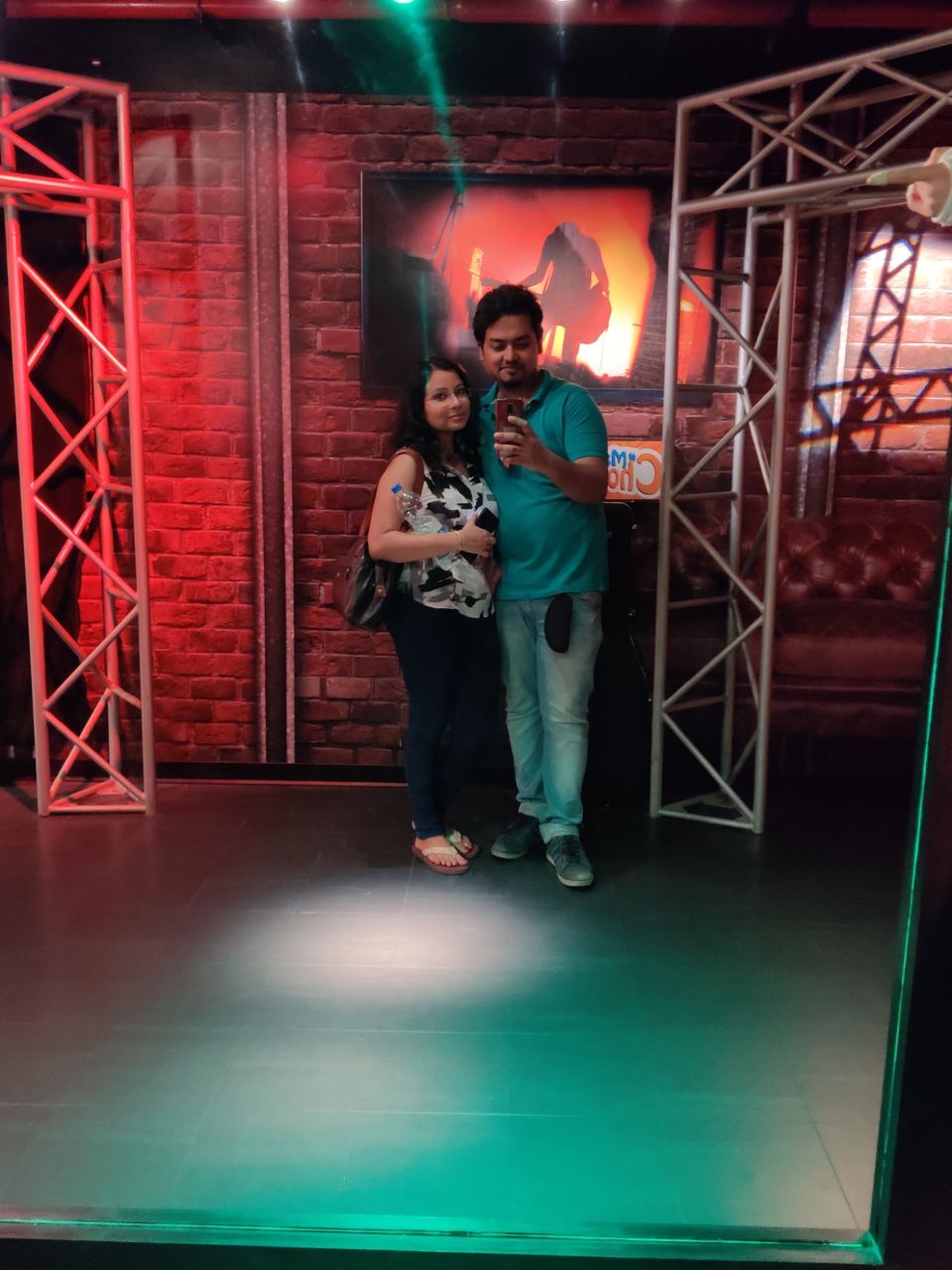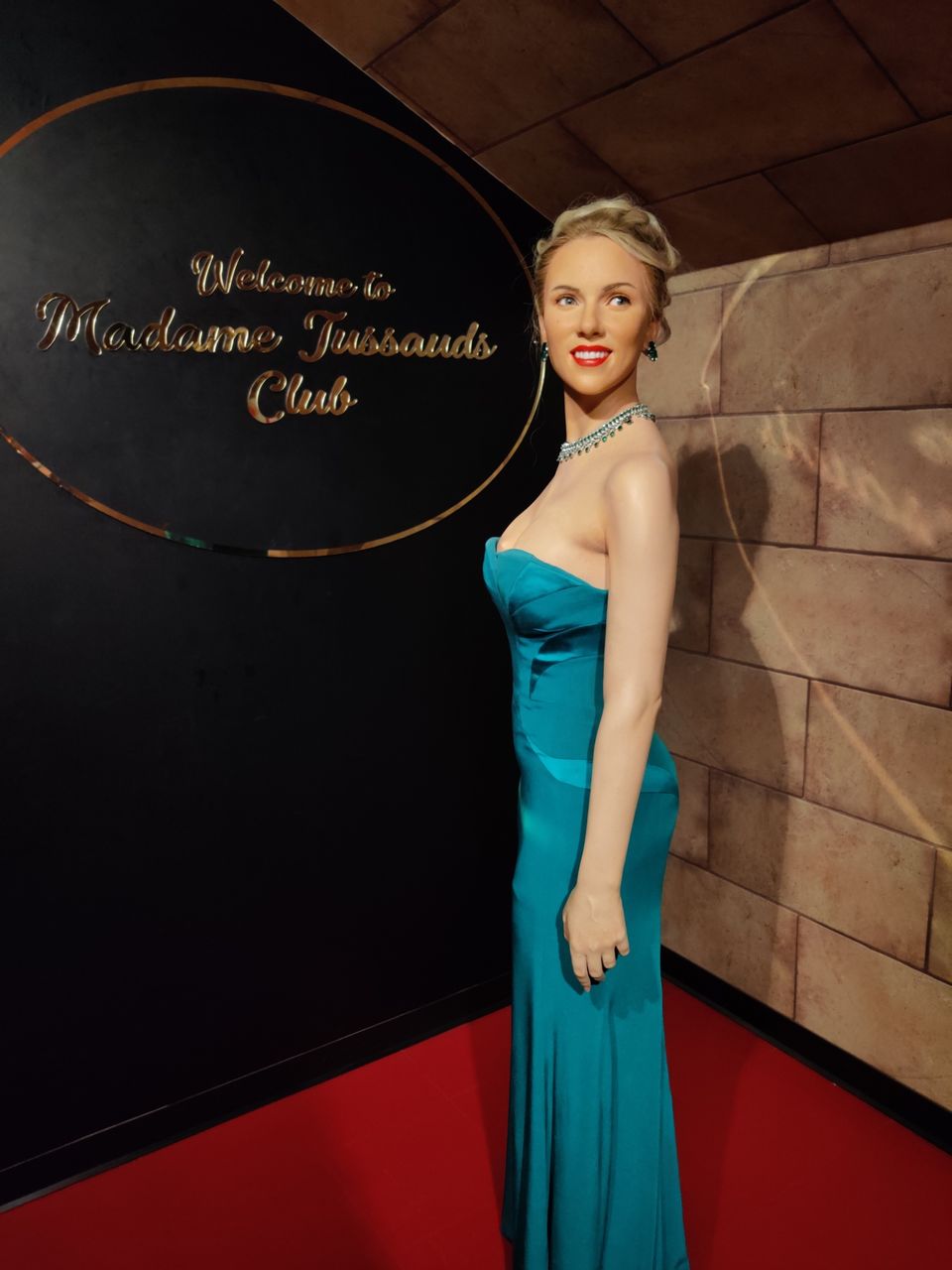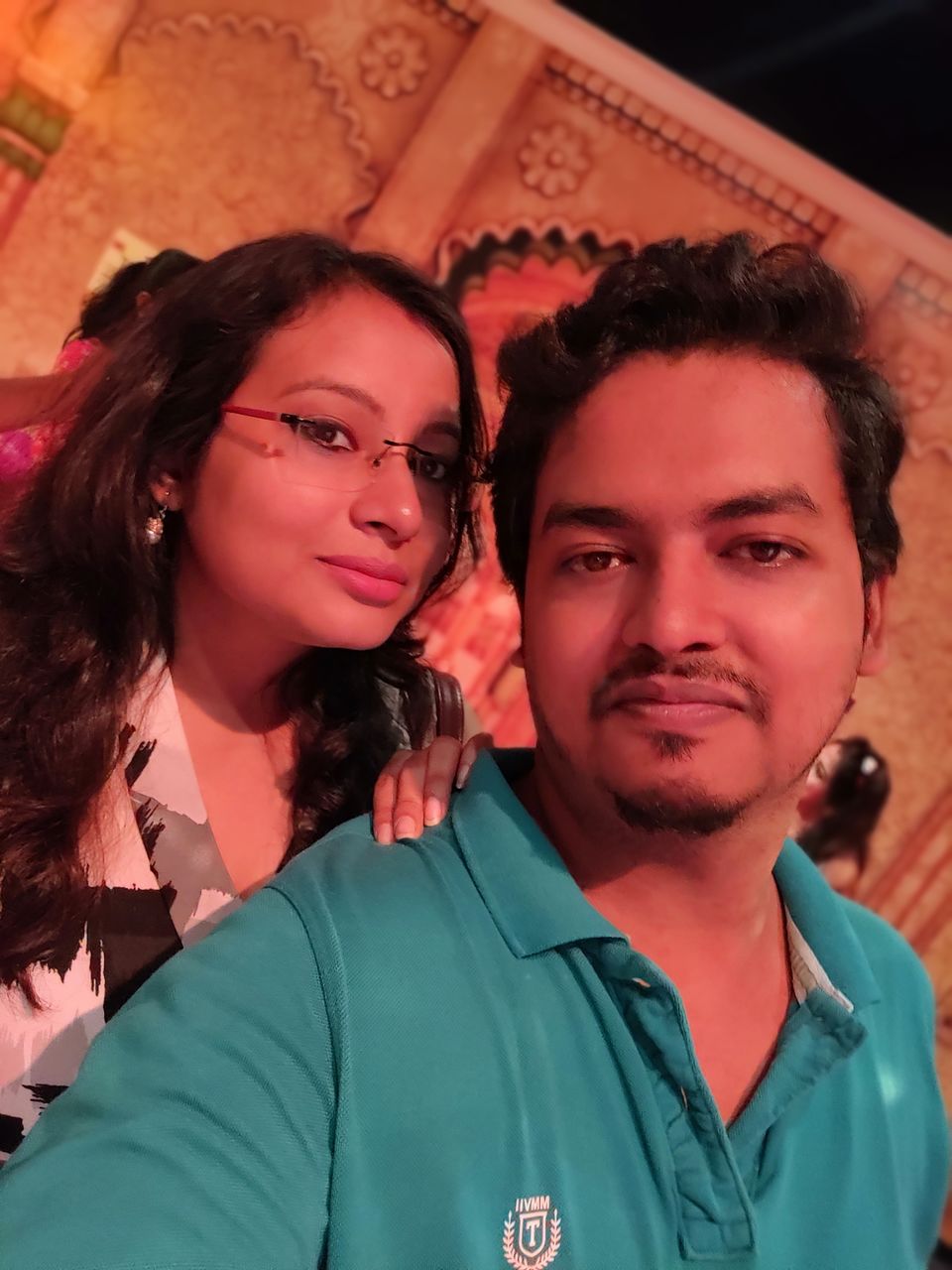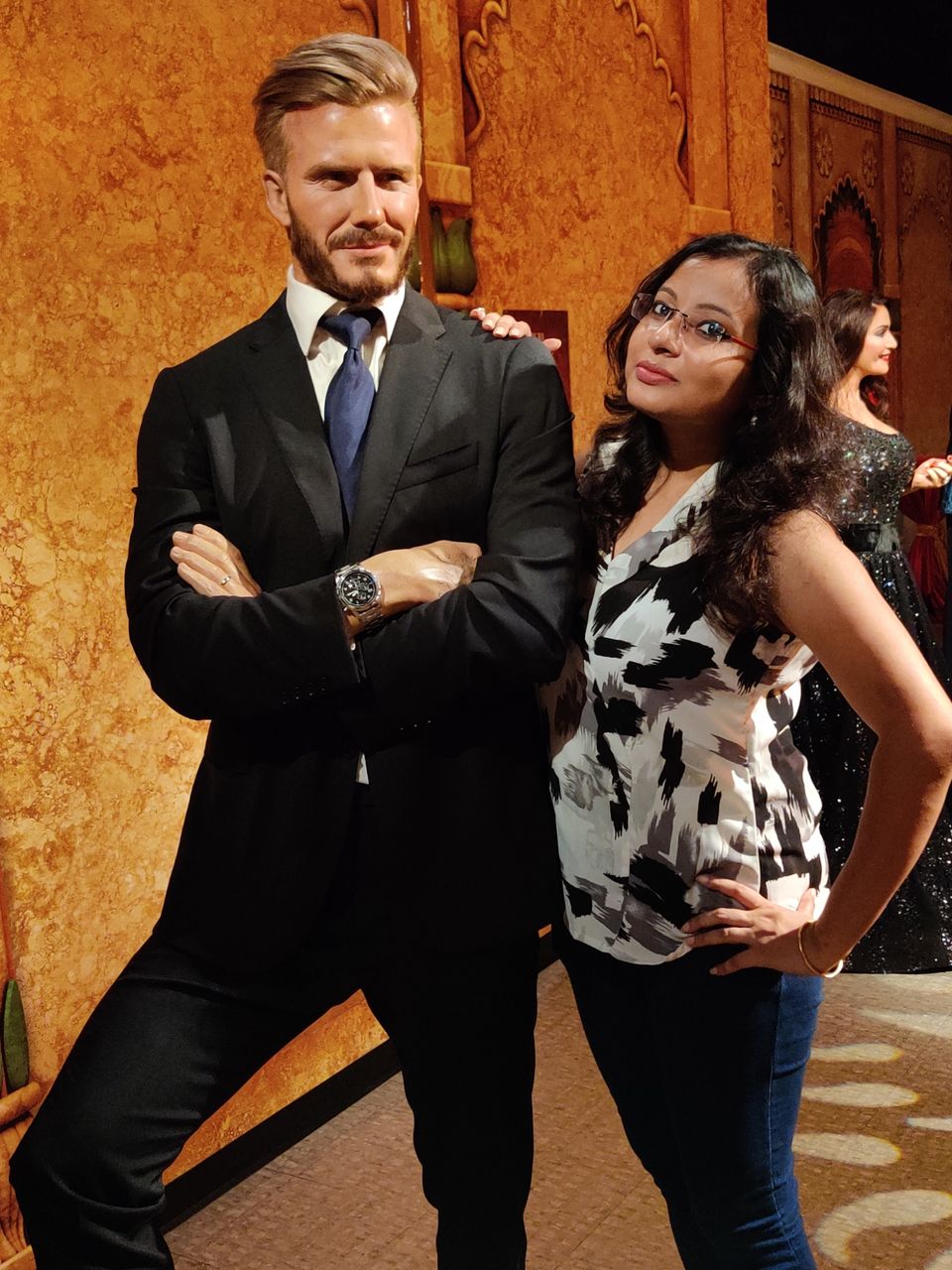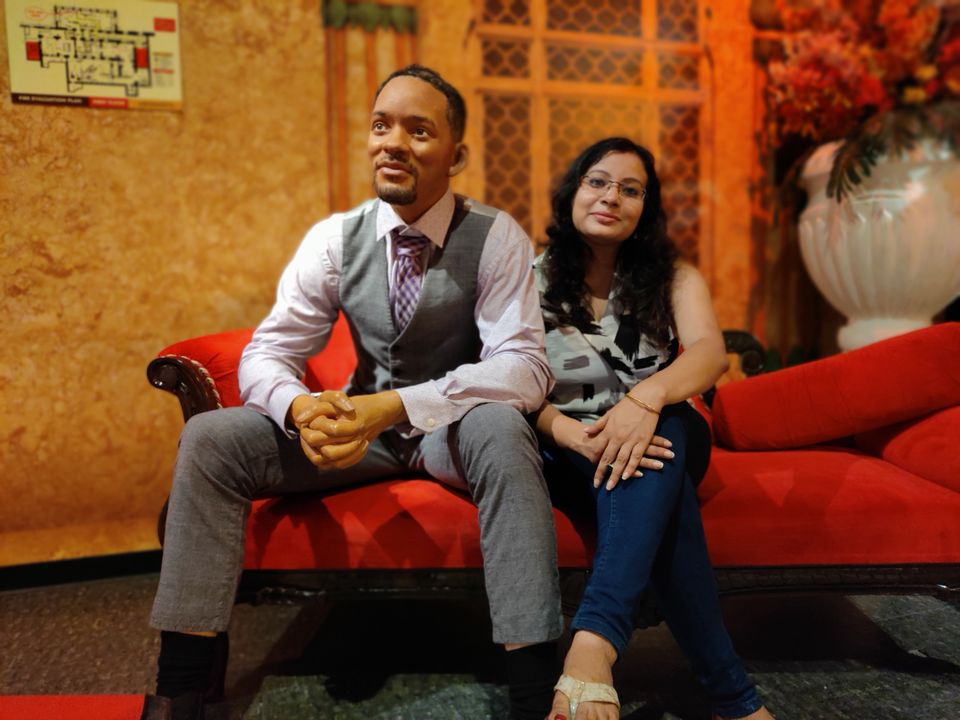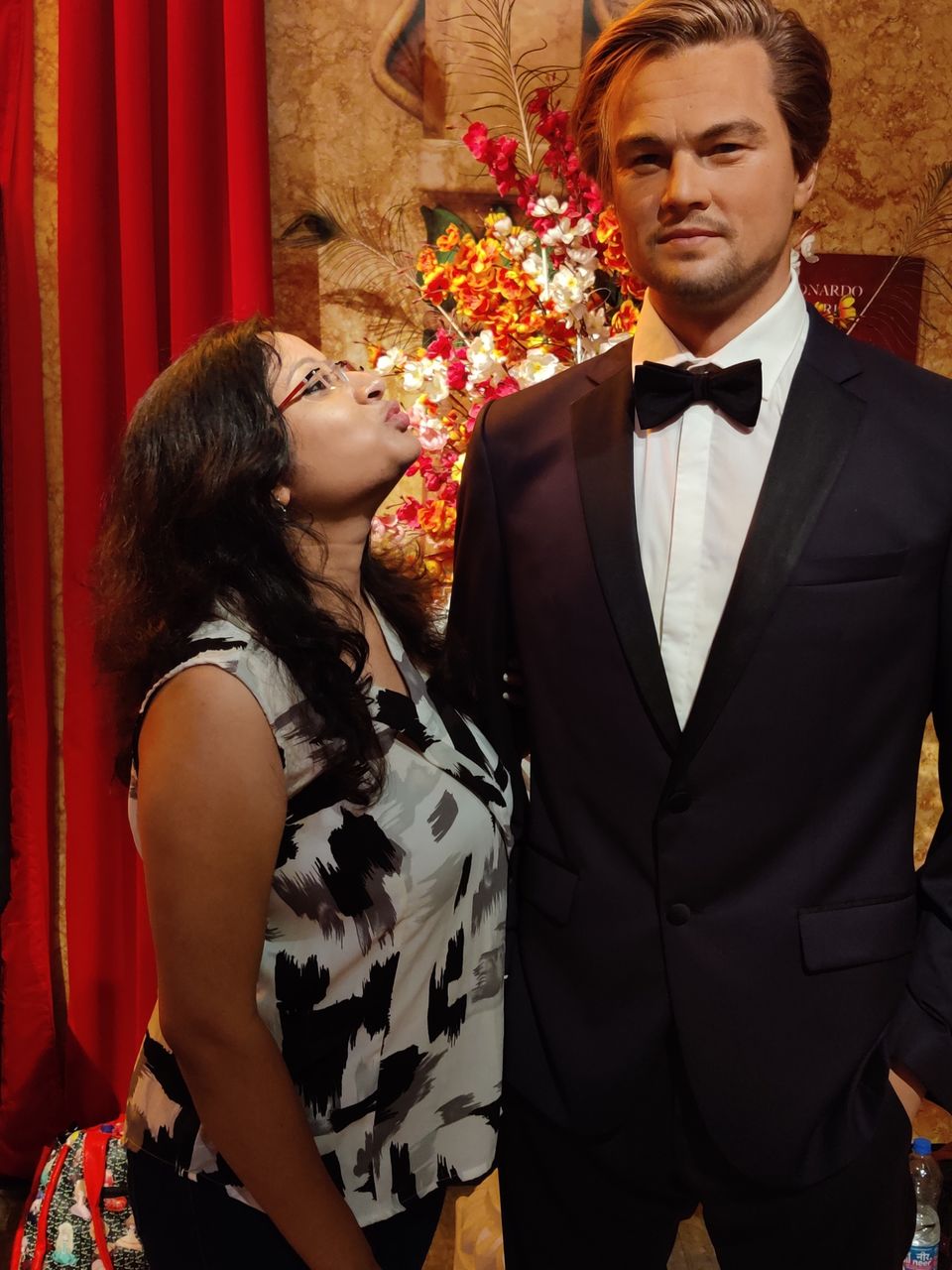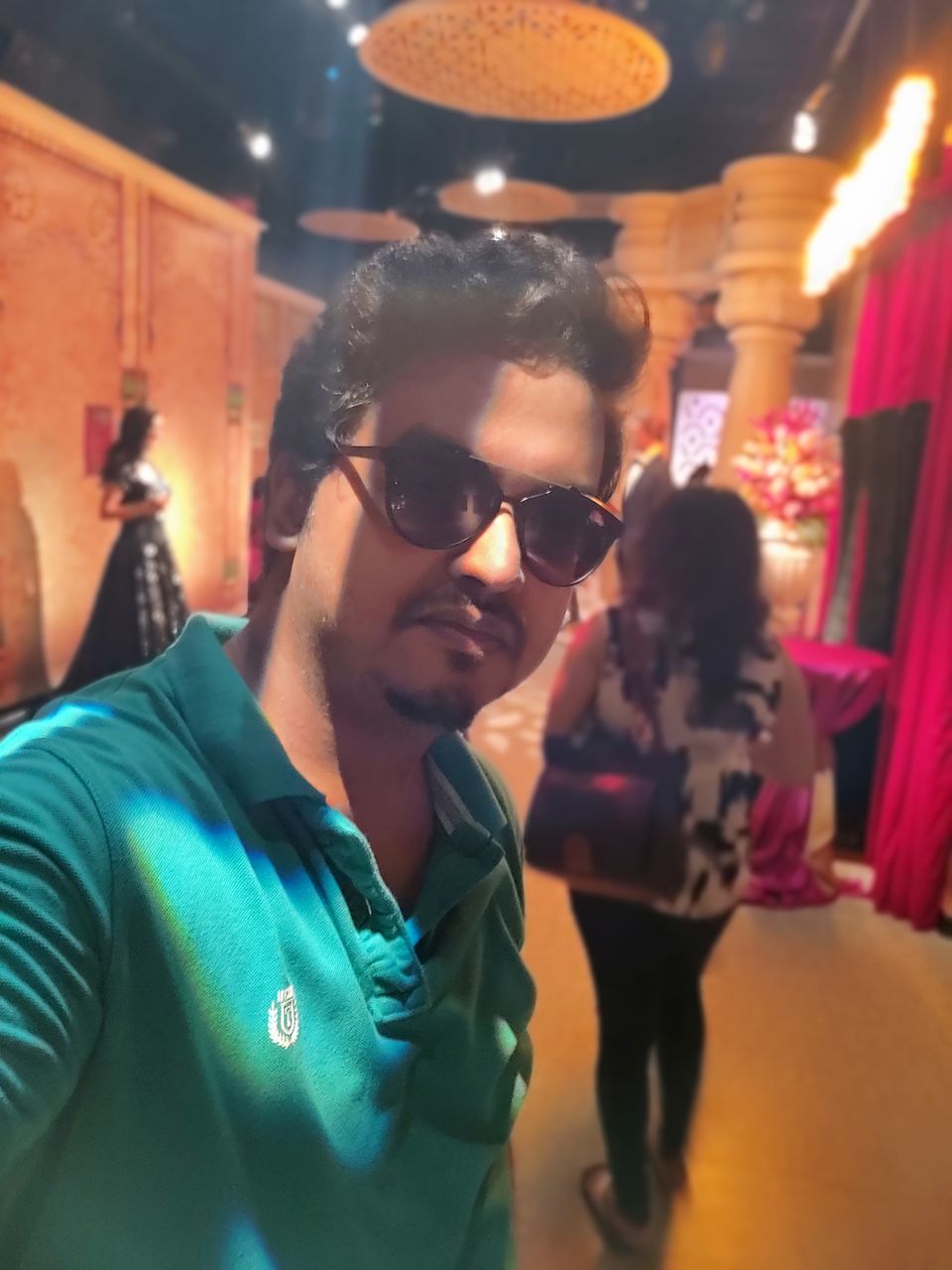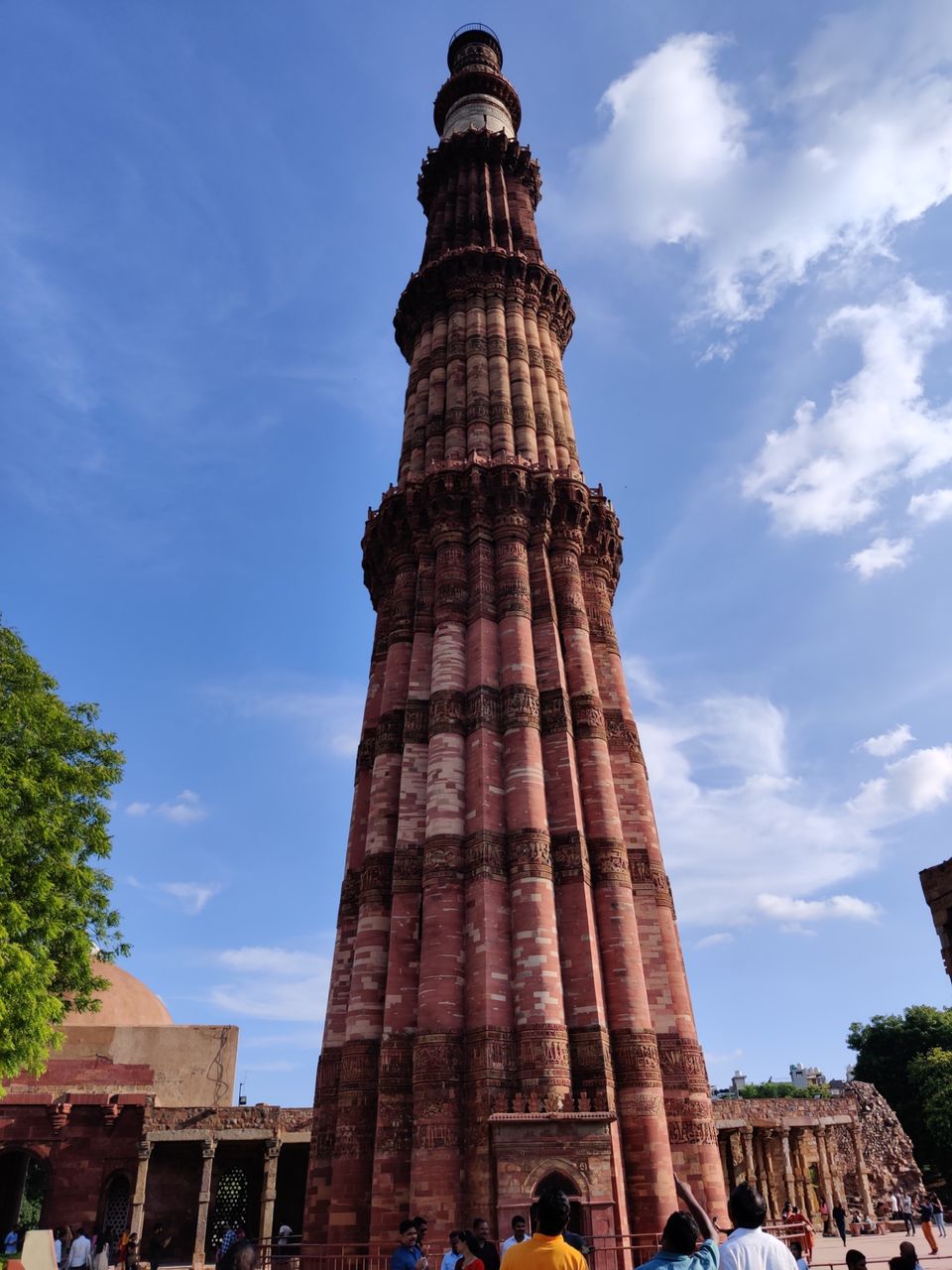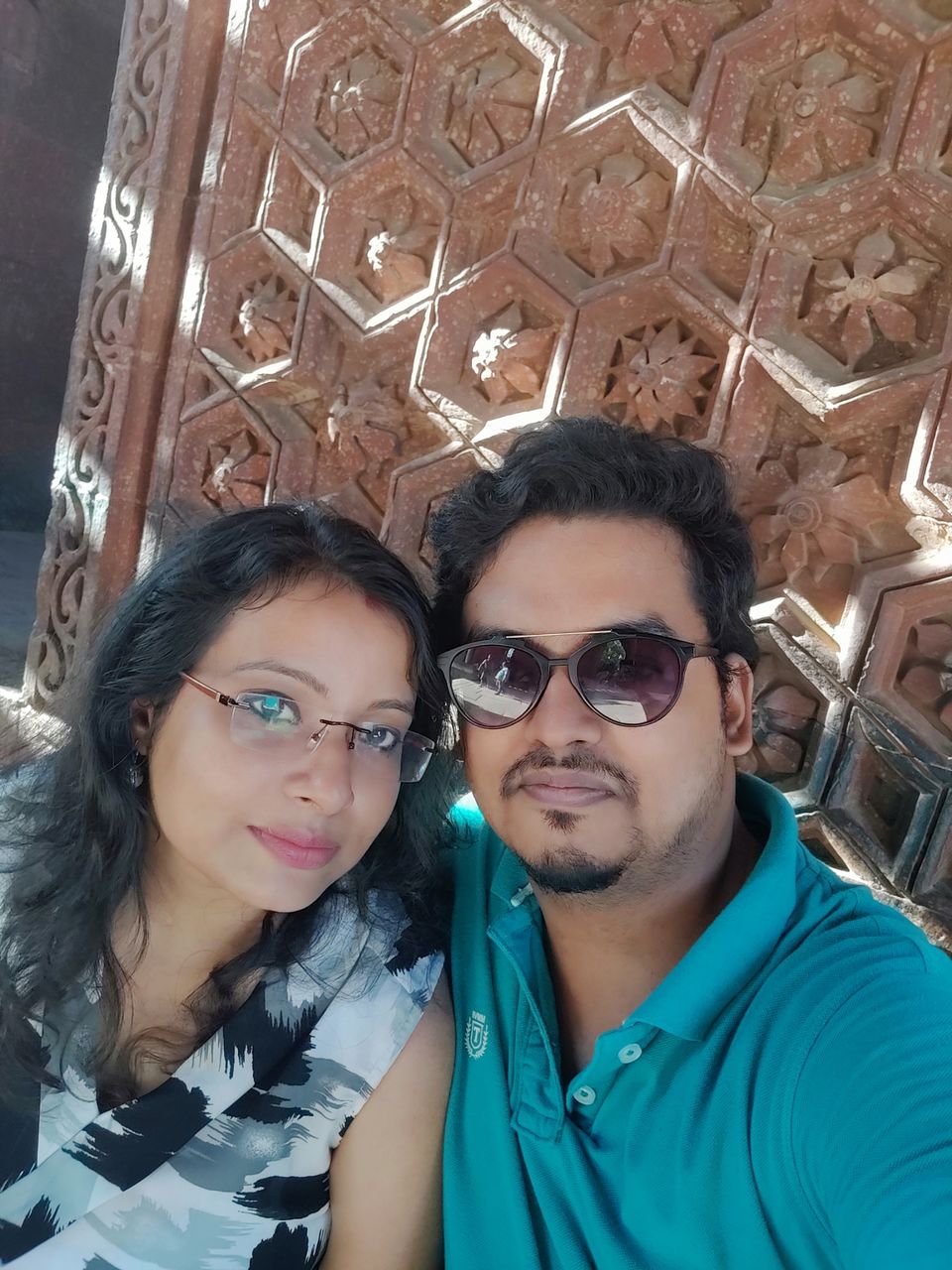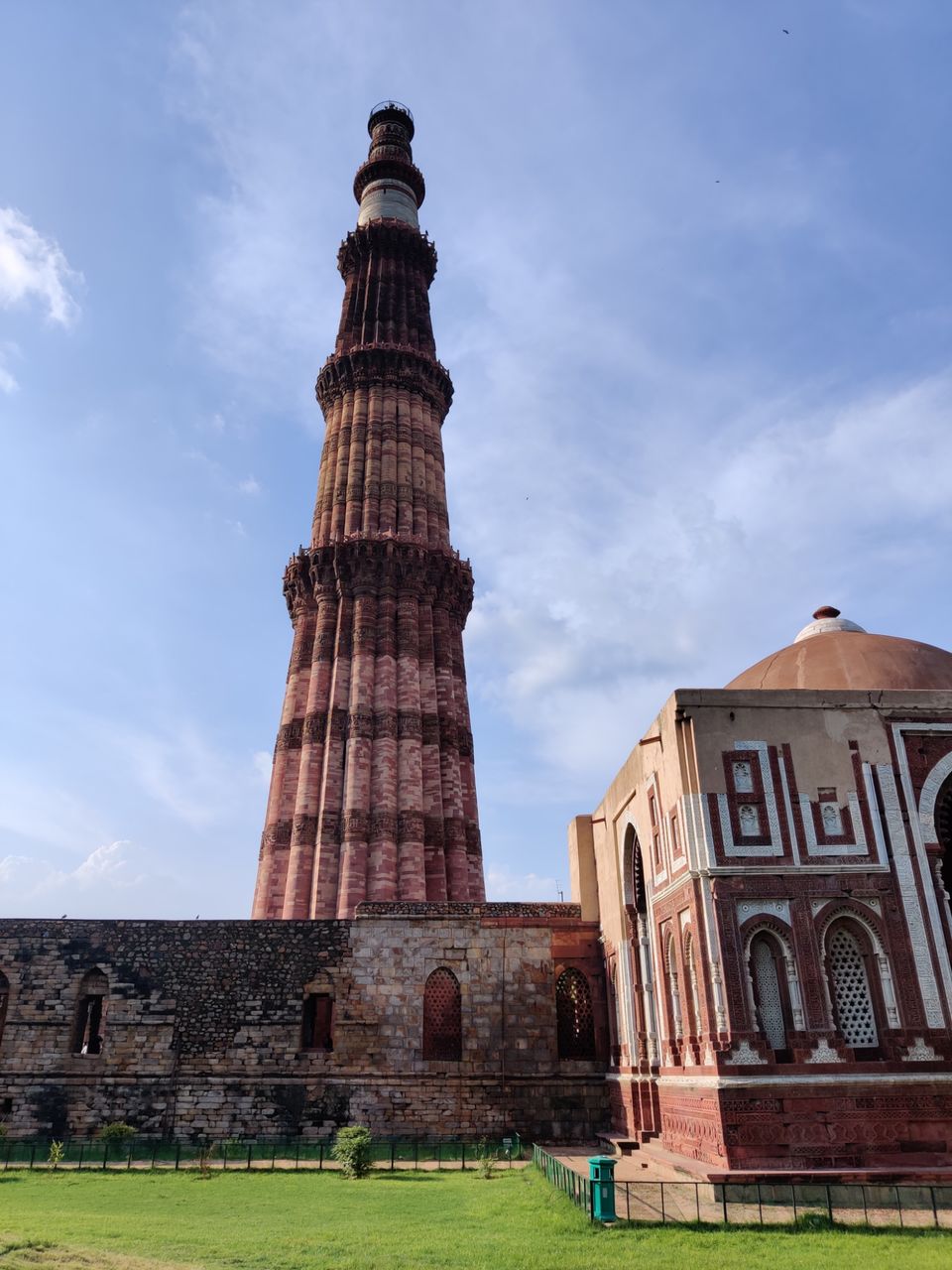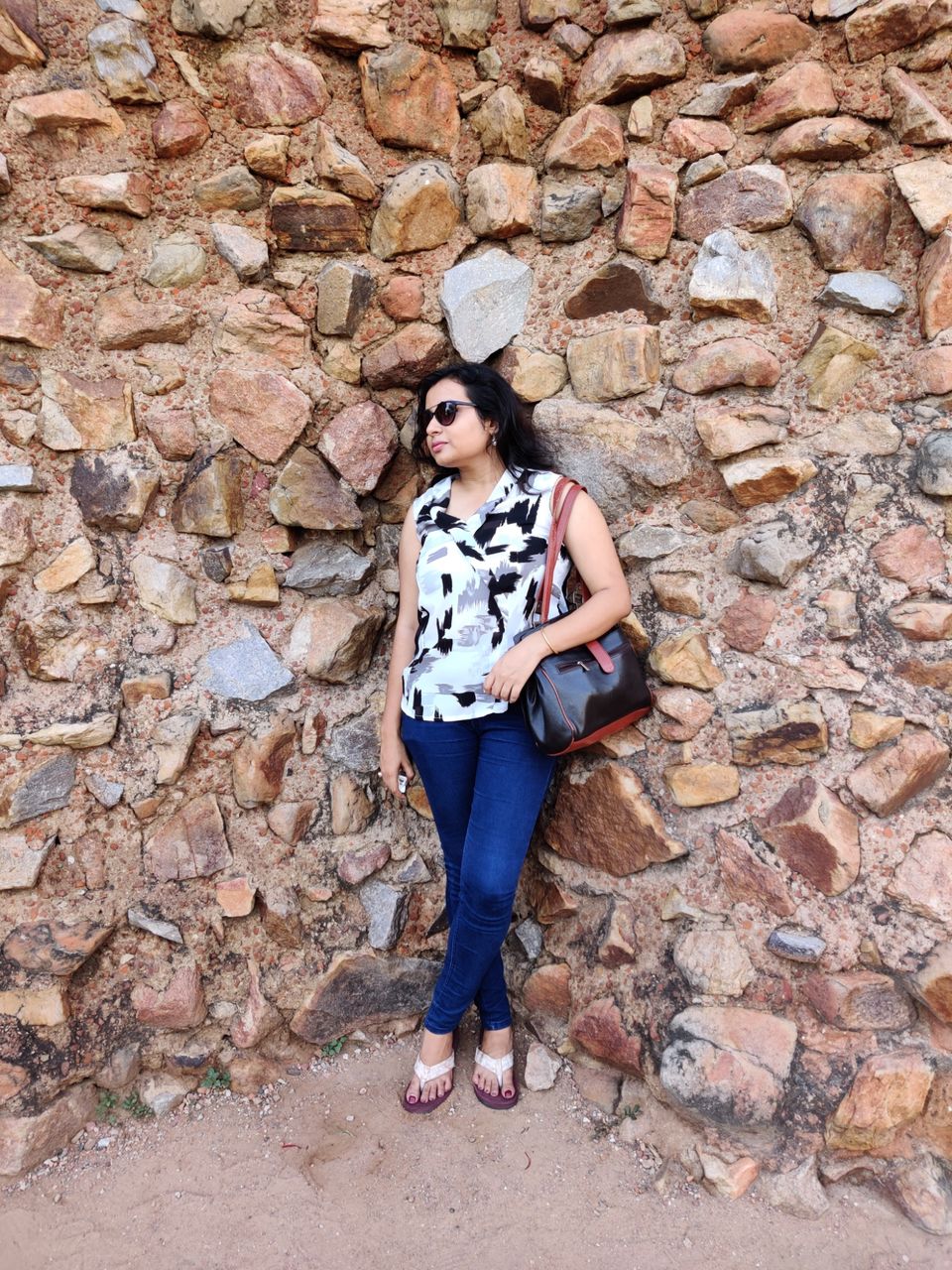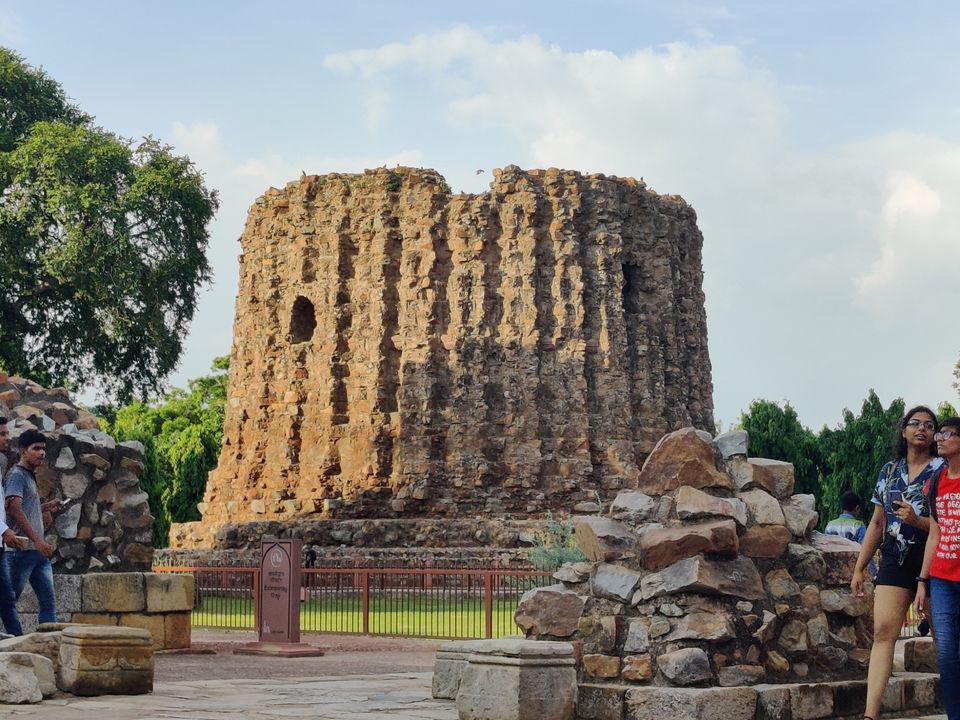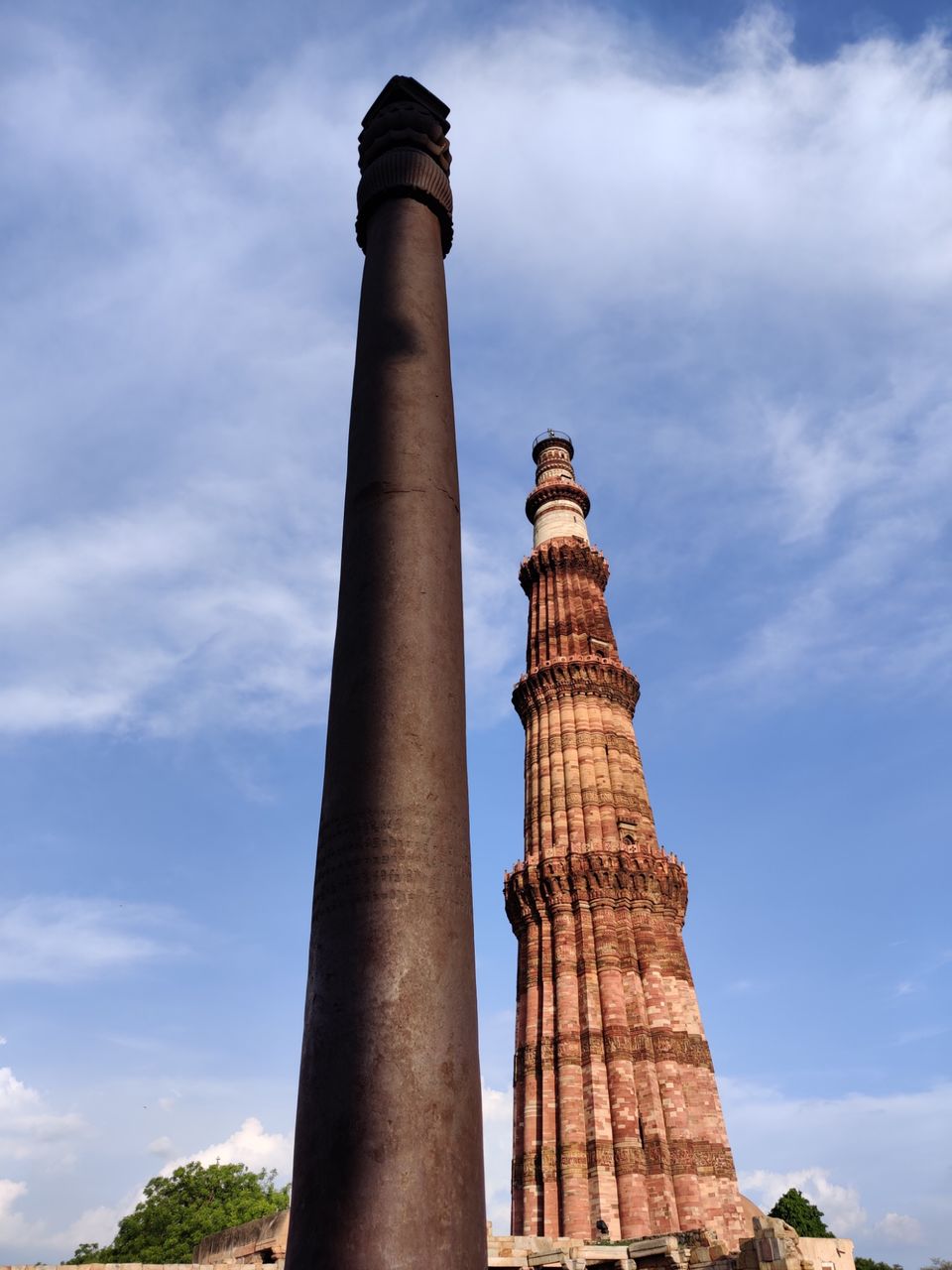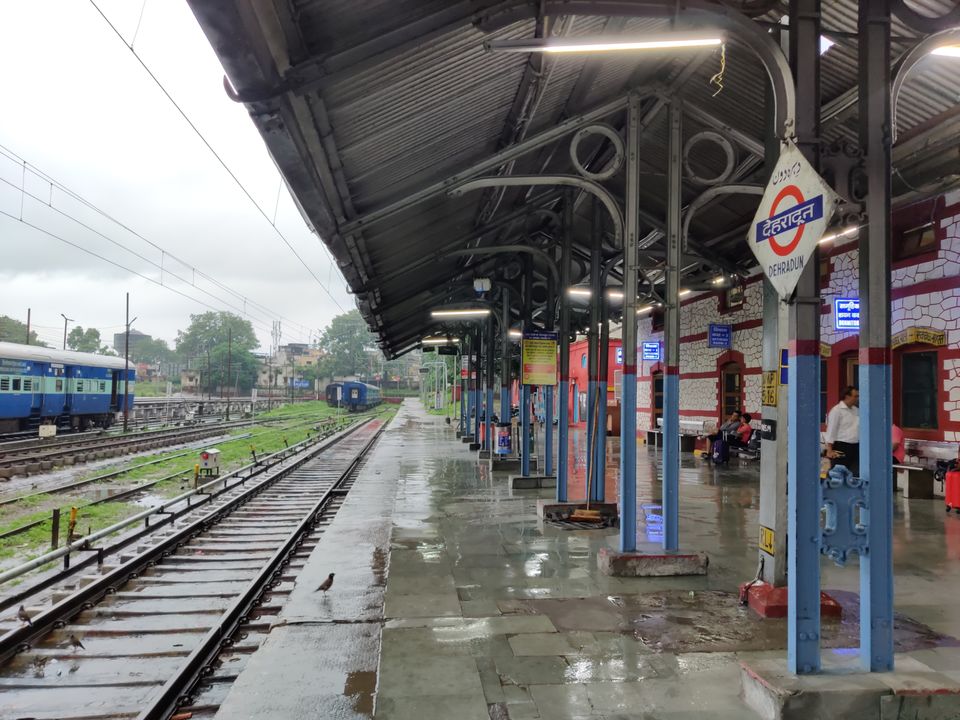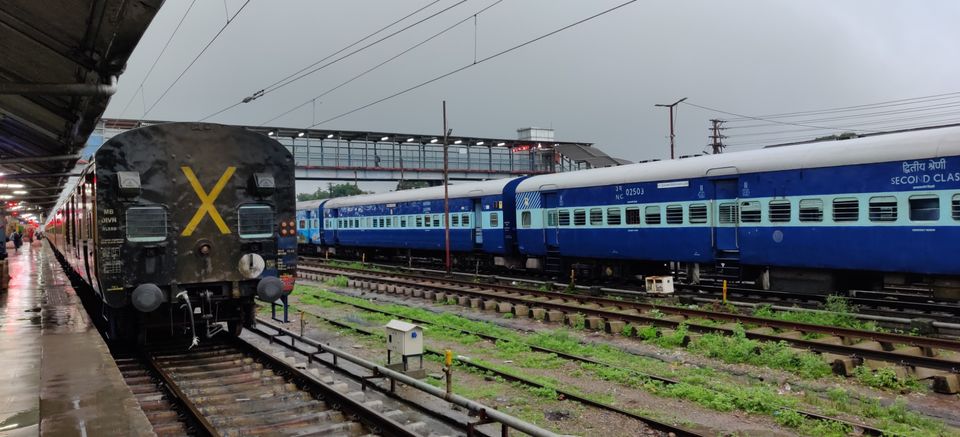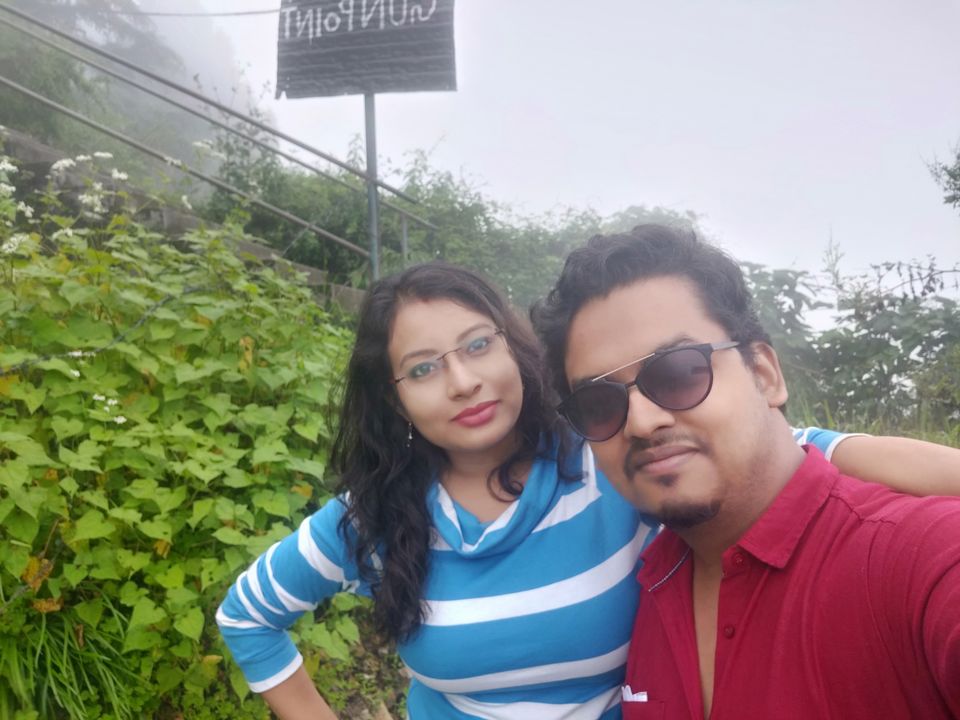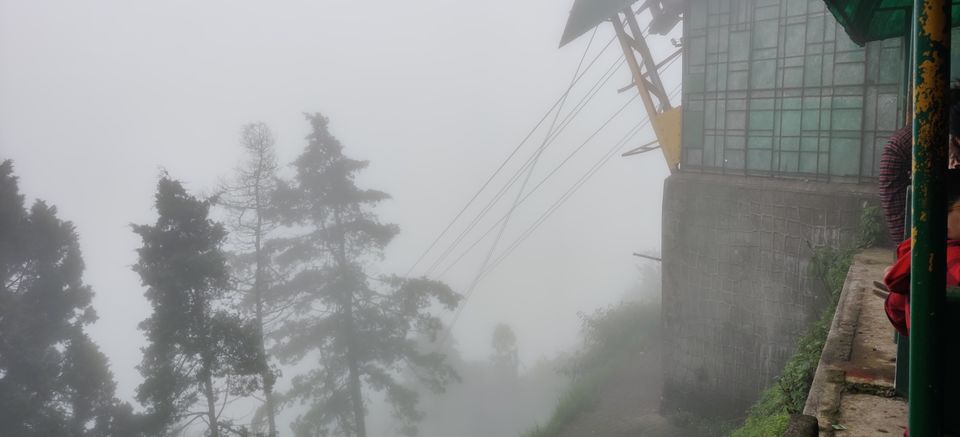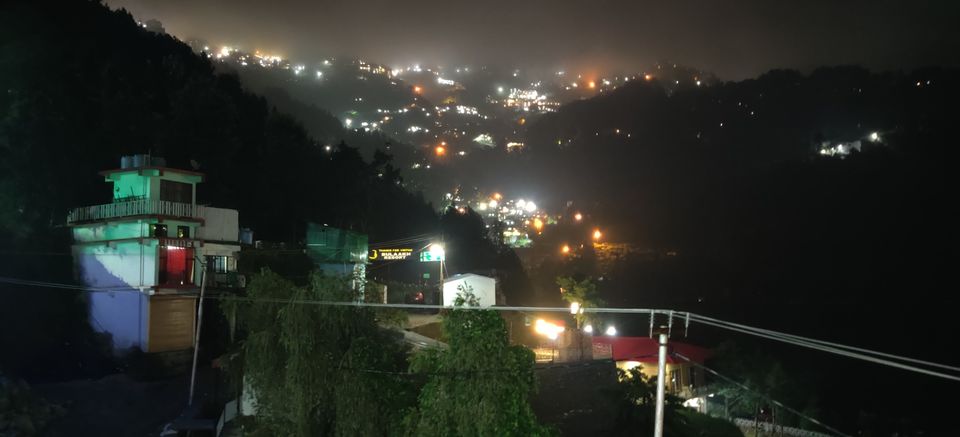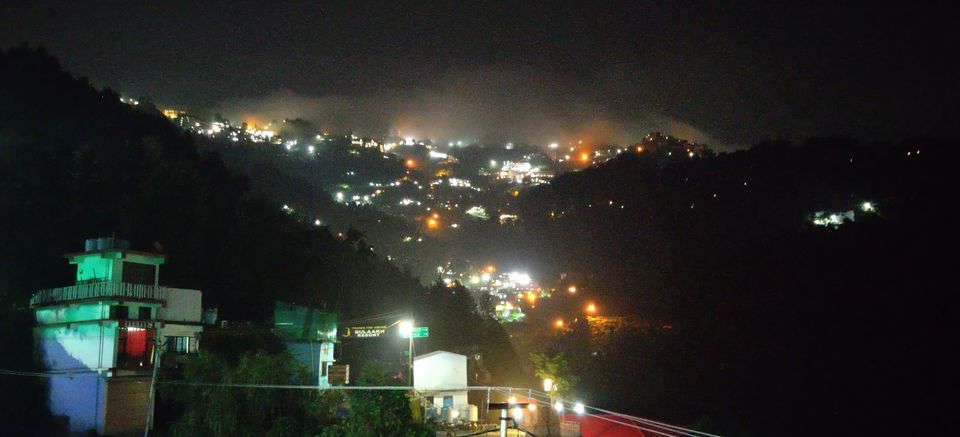 This day was all about mesmerizing landscapes, steep roads and breathtaking panoramas. The cab driver was providing a package for a list of places that we were barely interested in. So I had to go for a tailor made one like always 🤣 And that was gonna burn a hole in my pocket!! So we got this cabbie and told him to take us to George Everest and Lal Tibba in addition to the mentioned spots for a total of Rs.3000/-.
First on the list was Kempty Falls. The walk downhill with my wife seemed so romantic with all those souvenir shops on both sides. I didn't get to swim in the freezing cold water though, thanks to an overprotective wife!! The waterfall was gorgeous and you can find swimwear in all the nearby stalls for about 300 a pair. We did a quick photoshoot and were up for a nearly killing uphill walk. The stairs seemed to never end and I was about to puke out my entire breakfast. A 10minute downhill walk became hour-long on the way back!! No wonder they built a cable car 😅
Next up was the company garden which I don't even wanna talk about. I don't know why our driver took us there. It's sort of an evening walk park for aged people with some veg momo corners and a boating lake. The driver had given us an hour to enjoy the garden, we were done in half 😆
Then we headed for a place that took our breath away... Metaphorically as well as literally. It used to be the residence of George Everest- the surveyor who Mt. Everest is named after. The car can go only as far as the roads are smooth. The slope, terrain and the raid made it driving very risky. We had to walk half the way uphill and could literally feel our hearts pumping extra blood 😜 But then some journeys are meant to be tedious for the sake of the prize that awaits. George Everest is basically a dilapidated house in the middle of a ground on top of a hill. But once you reach the side of the cliff, your heart may skip a beat!! You can see so far and so wide, that you just keep staring at it, forgetting about selfies, photographs. Then the fog sets in and the entire view gets obscured. That is when the adventurer in me comes to life, when visibility becomes nearly zero and I can only hear people near me and not see them anymore 😂
But I gotta say, the fog there was beautiful in its own way. We took selfies, climbed as far as we could, beyond which falling would be fatal 😜 We just didn't want to leave. The tapris at George Everest sell perhaps the most amazing coffee in Mussoorie. Don't forget to try their Maggi too!!
Then we came back to Mussoorie mall when it started raining cats and dogs. We stopped for lunch near the library Chowk. The driver warned us for a bumpy ride ahead and suggested that we eat light. Having dealt with the hunger we headed for my favorite place in all Mussoorie- Lal Tibba!!
Lal Tibba Scenic View Point is a tourist attraction that was not meant to be one, but became anyway!! 😅 It used to be a hilltop cafe. Some Brit must have been sipping on his coffee and wondered why isn't this a tourist attraction?? So he installed a telescope on top of the restaurant and named the place Lal Tibba Scenic view point. The place is very close to the Landour market and is Mussoorie's highest point. If you come winter and the weather stays clear, you can get breathtaking views of snowclad mountains. Lal Tibba itself remains covered in snow in months of December and January. The road to Lal Tibba will freak the shit out of an average driver from the plains. Our driver was driving an SUV through a road where I wont dare to drive a scooty. After almost a half an hour drive uphill on a steep slope our driver dropped us at Lal Tibba. You gotta take a ticket of Rs.150 to go to the rooftop or have food in the restaurant in which case the entry fee will be waived. Unlike George Everest this time the Cloud God was on our side. We reached the roof which was on the 2nd floor. There is this huge ass telescope installed there and a guide who helps in looking through it. The funny thing about this telescope is that when you look through it for the first time, you can't see anything. Then you look again and slowly start realising what you're looking at. The lenses were kinda hazy and the visibility was negligible, thanks to the clouds of the region. We were told that on a clear winter day, whichever direction you point the telescope at, all you can see is snow. Though we didn't get to see the snow, what we saw was nothing less. We were already over the clouds and we could see cotton-like clouds bumping into the hills below us, merging with other clouds and then clearing up all of a sudden. The lofty peaks stood high above the clouds. There was a huge forest of pine trees right below us. The view was such that you can never have enough of it. I don't remember how long we stayed there. But this one will always be one of my favorites.
After Lal Tibba, we also went to Bhatta falls and Mussoorie Lake. I strongly recommend not to visit these places. The price for cables car are Rs.200/- per person in Bhatta falls but the falls are not even streams of water. There is one eatery but the place is not worth the hype. It gets really foggy real quick in these places. The fog had set in by the time we left Bhatta falls. I had no stamina left for Mussoorie Lake. But we were already paying for it, so we had to visit it. There was also this adventure sports Park which had zip lining, para gliding etc. But it was way to foggy for trying any of those. We went down almost 200-250 steps for visiting mussoorie and realized it was a shitty artificial lake with boating facility and some food stalls. I was freaking out coz I had to climb up those 200-250 steps with zero stamina left in me. We couldn't visit this place called Dhanaulti as it was on the other side of Mussoorie. My wife told me that it was amazing and almost comparable to Lal Tibba.
After Mussoorie we also went to Haridwar, but it felt totally unnecessary. Unlike Mussoorie, Haridwar was dusty, hot, humid and crowded as fuck. There was nothing that amazing about Haridwar apart from the Sandhya Arti. I realised that visiting Haridwar first and Mussoorie later would have been a better idea.
Last but not the least I'd give a checklist for things to do while visiting mussoorie:
1. Try tandoori chai
2. Stay in a hotel with an open terrace
3. Visit Kempty falls
4. Visit George Everest
5. Visit Lal Tibba
6. Always buy souvenirs from outside town(gives a better bargaining window)
7. Do a customised tour instead of visiting the listed places.
8. Avoid cable cars unless absolutely necessary
We're visiting Gangtok between 1st and 5th January, 2020. Blog coming up!!
Until then... Adios amigos!!