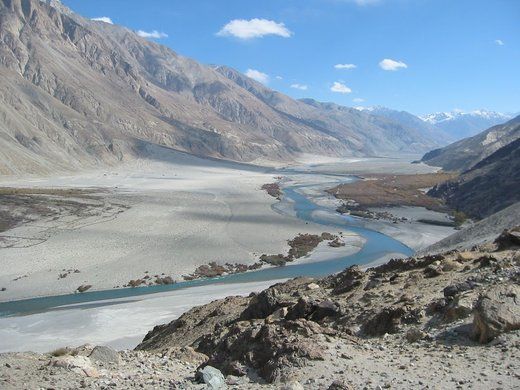 Chorbat La is an international high mountain peak in India and Pakistan, rising 5.141m (16,866ft) above sea level. It is one of the country's most elevated highways.
The route to the top, located in the Himalayan range, is dirt, rocky, tippy, and bumpy, with numerous hairpin twists at the finish. From October through June, it is generally inaccessible (weather permitting). The pass, nestled among towering cliffs and peaks, connects the Leh district of Jammu and Kashmir (India) and the Ghangche District of Gilgit-Baltistan (Pakistan).
Because the path is difficult and permits are difficult to get, very few visitors travel here. Therefore, a four-wheel-drive vehicle is necessary. Expect a rather steep trail. AMS has a significant probability of affecting you (Altitude Mountain Sickness).
Chorbat La Battle
Colonel Sonam Wangchuk was given the Maha Vir Chakra, India's second-highest honour for bravery, for achieving the Kargil War's first win.
His battalion, led by 40 soldiers, ejected 135 Pakistani forces in a three-day struggle amid two feet of snow and minus 6 degrees.
Colonel Wangchuk and his soldiers achieved the Kargil War's first win. While the conflict was still being waged in the mountains along the Line of Control, he was one of the first troops to be nominated for a bravery award.
Colonel Wangchuk's battalion received six gallantry awards for the three-day expedition. In minus 6 degrees of cold, they ascended a vertical mountain of ice at 18,000 feet in a single file using ropes and ice picks.