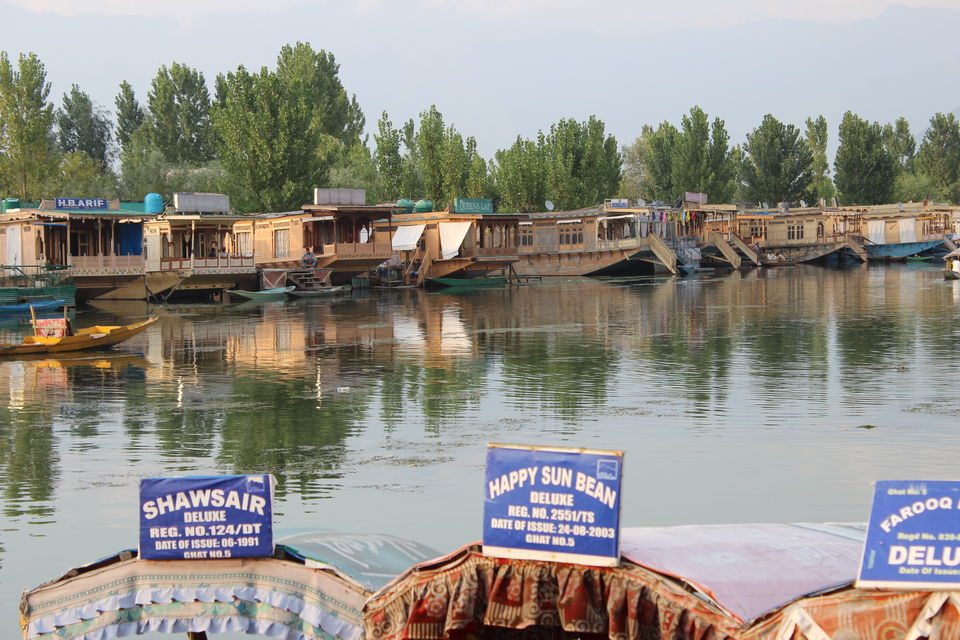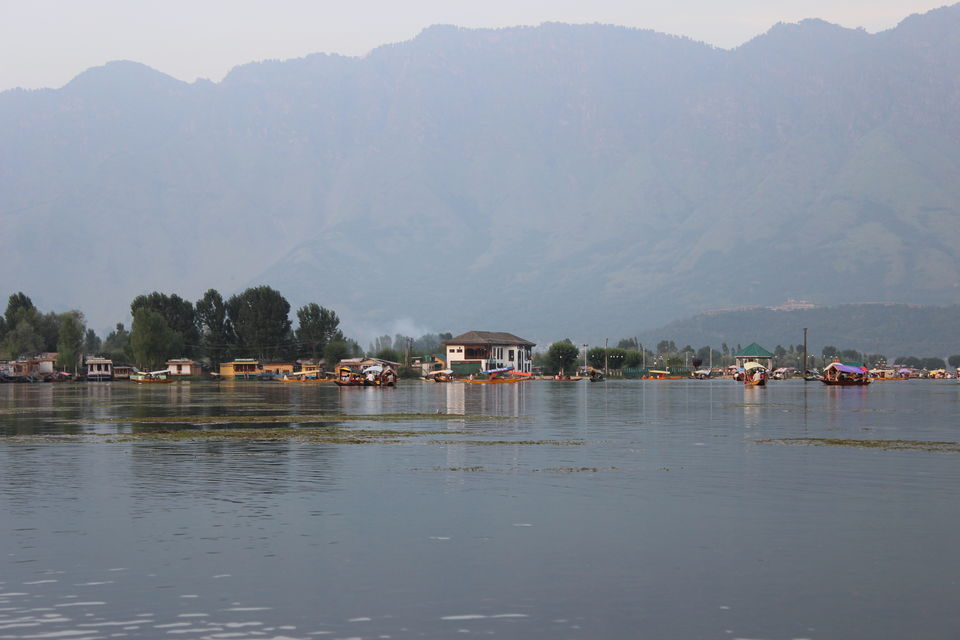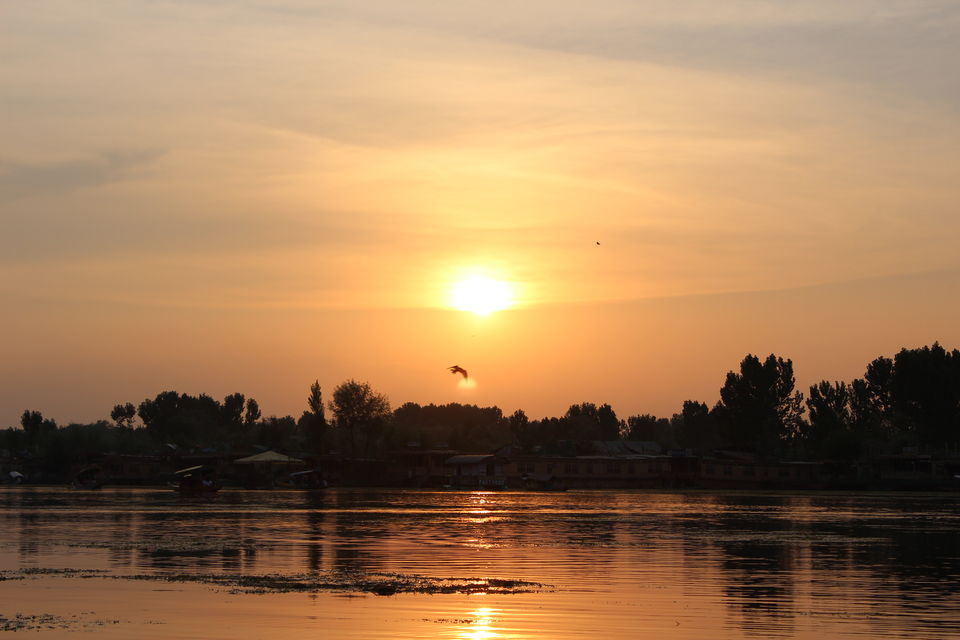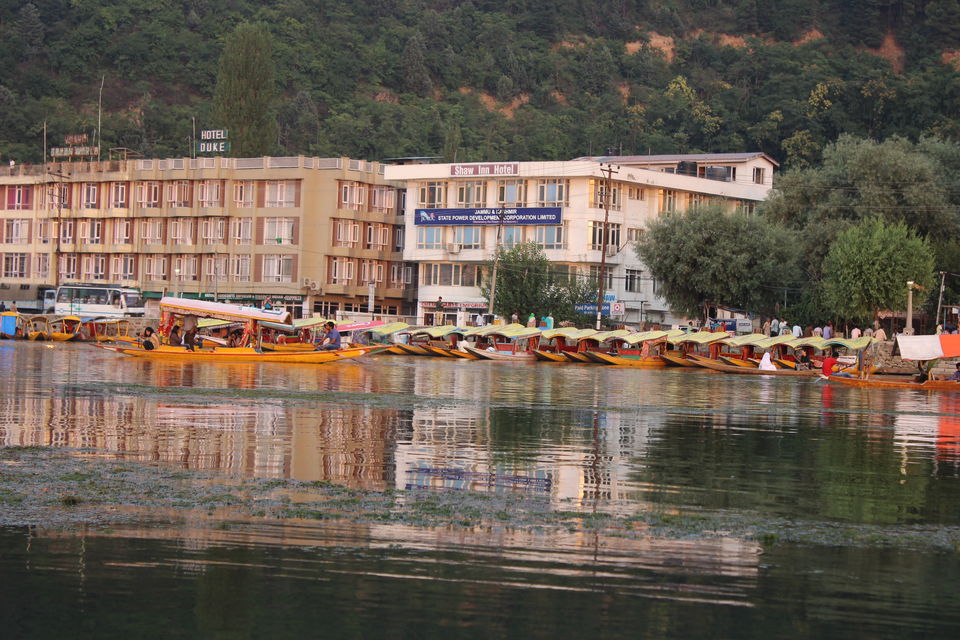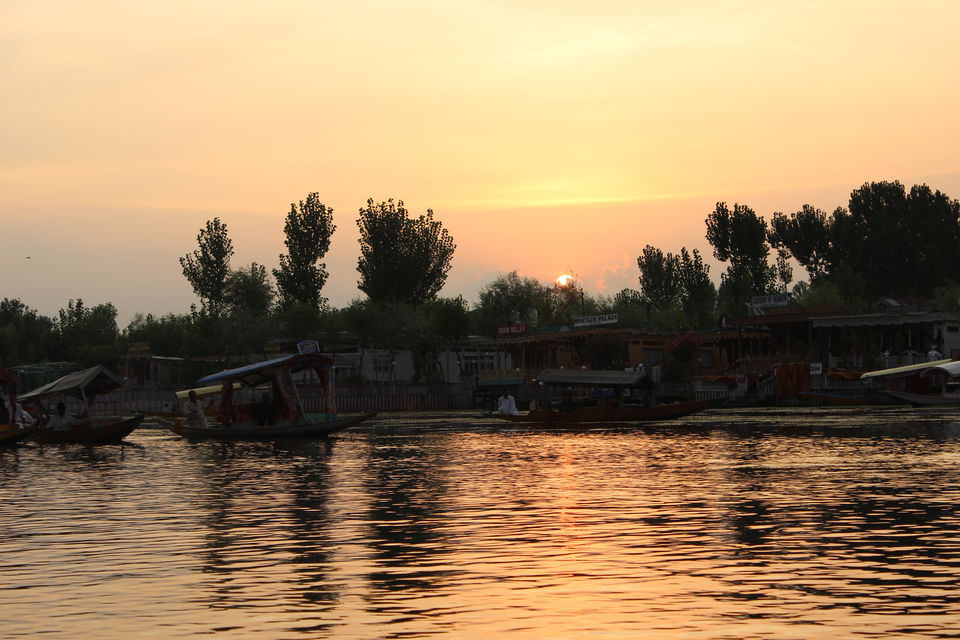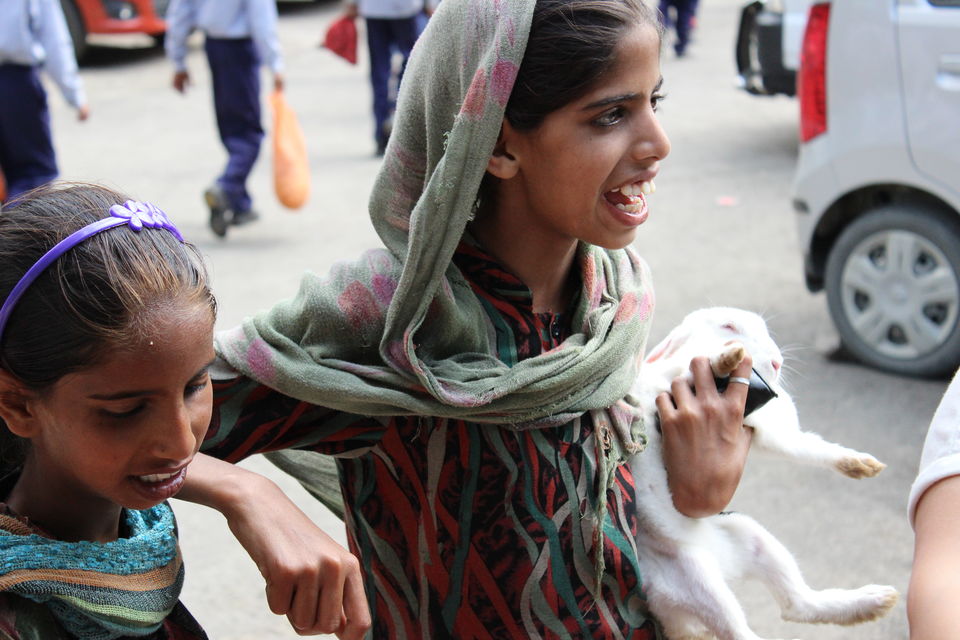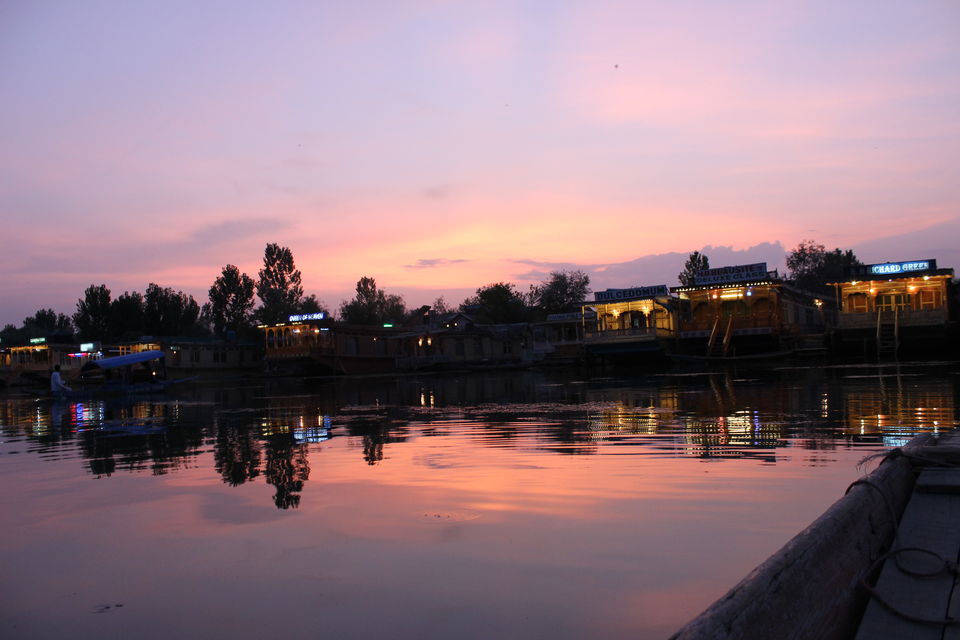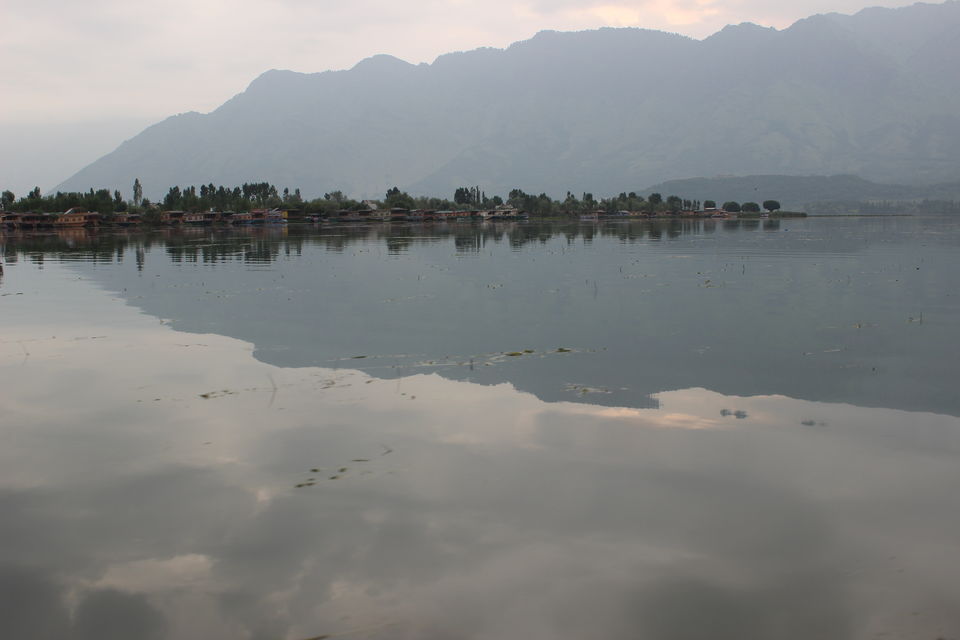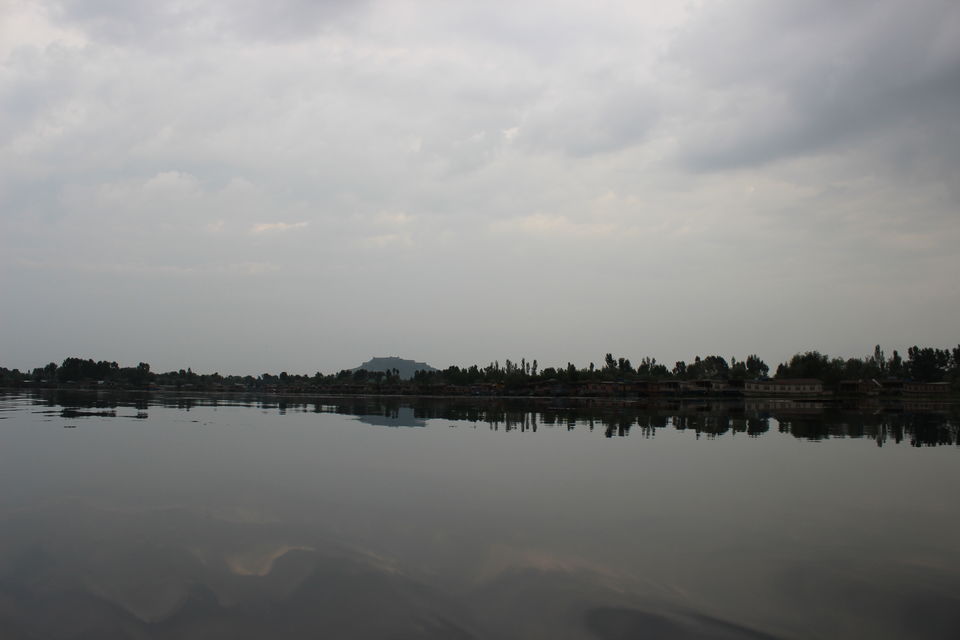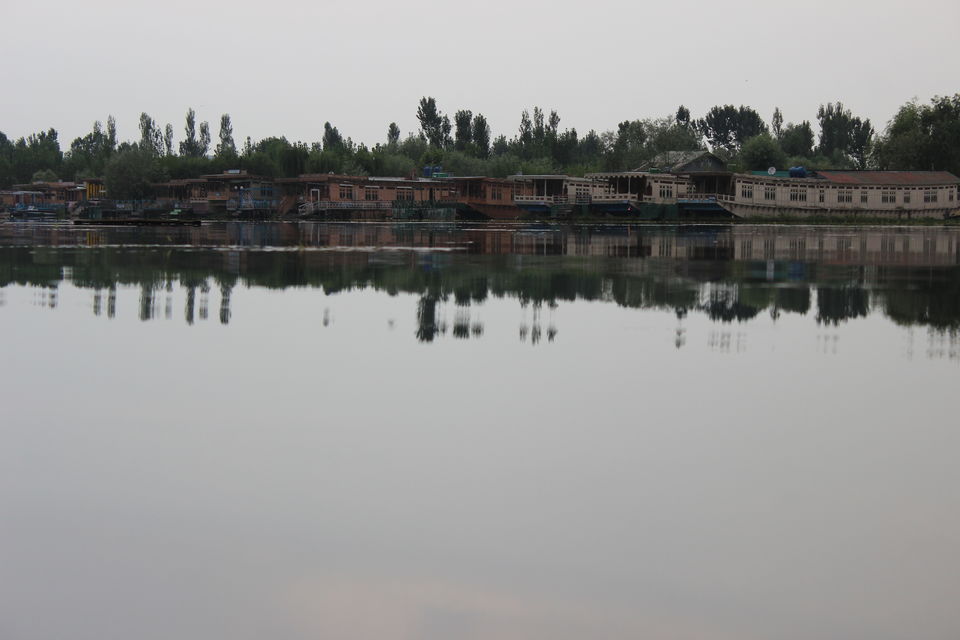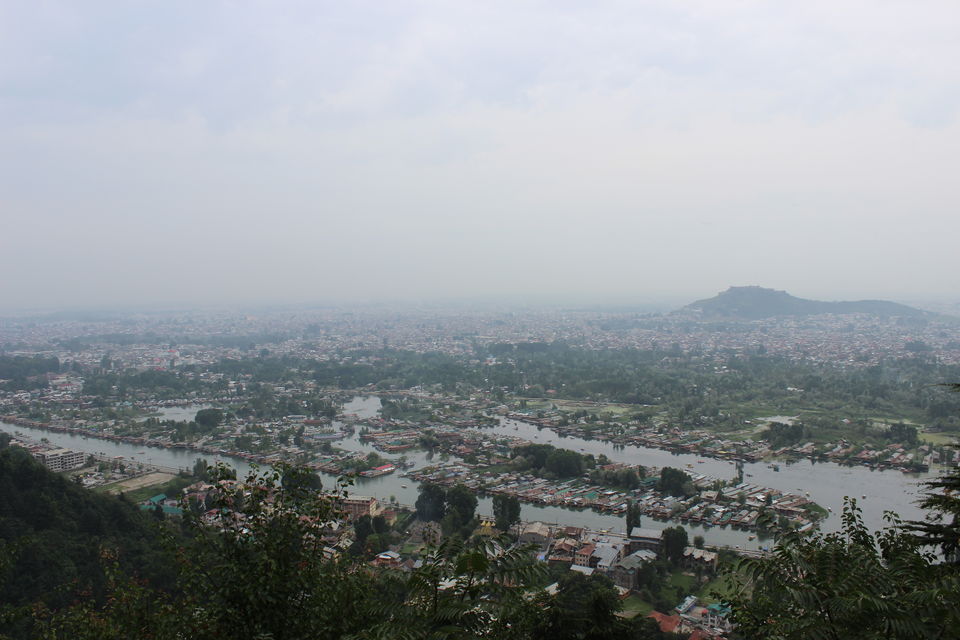 Do you know that feeling when you are not sure whether this flight is your last? So this monkey was still reeling under the stress due to all those "weather terror" warnings of heavy rains and floods in Kashmir (in August), when our flight was still over Jammu airport and was completely surrounded by rain clouds of sorts I am yet to witness any where else.
You could hardly see anything; all I could do at that time was to pray to god that "don't let me die hungry" (I had not had breakfast that morning). Closer the plane reached to Srinagar, lesser the cloud cover became. Against all the rain warnings and bad weather caveat, I literally did not see a drop of rain in Kashmir for next 7 days (screw you google predictions, you scared the hell out of monkey's family).
Now that I have cribbed enough, let me start with what a wise man (not me) once said "Kashmir, everything else worthless".
To fall in love with Kashmir, you don't even need the sceneries, lakes, food etc. All of that is just the cherry on the top. First thing you fall in love with is the people. I have seen almost all of the mountains in India and I am yet to come across more loving and caring people. They open their hearts like none other in India (at least).
There are tails you can't sometimes tell in sheer words, they are all just a split second gestures, a smile, a small lift, a random wedding invite. Kashmiris are all about those gestures; people going out of their ways to give you a lift, auto-rickshaw drivers inviting you to the relative's weddings, people randomly offering you food, sometimes just a smile, a genuine advice and if you are lucky then an invitation to their house for a cup of tea.
After landing in Kashmir, I ended up having a siesta. Right around the time of sunset, monkey got his usual craving for a sunset and today he had the majestic Dal lake at his disposal for his sunset tales.
Gods wanted to test my by putting a great distance between me and the lake. Here is the first gesture of a Kashmiri, giving a lift to a place where he was not even going. People who have lived in Delhi, for them this is unnatural, unheard of. I was floored the moment I was offered that ride and the way they open up to you is just inspirational.
Anyways, I am sidetracking again. Let me get back to traveling and shut up about the people(for now).
Reaching Dal lake at sunset is probably the best time to be there, you get to see the reflection in the crimson water. The entire setting is so romantic, so rich of beauty. You might become somewhat bothered by the constant haggling of road side hawkers, however then you end up taking the shikara(Kashmiri boat) ride and Dal transforms. From a normal lake to a beautiful jewel at 8000 ft. above sea level, this transformation happens immediately. It is crowded during sunset as people gather to see the phenomena - so many people (why do we Indians make so many babies!?), but that does not stop it from taking your breath away. The slow sweeps of paddles on water, those ripples, that grass in the lake which hosts a flock of birds looking for water and fish, those floating gardens of lotus in the middle of the lake, floating vegetable farms and finally the boat houses, all of it just overwhelms the shit out of you. No stress, calm, peace. The sun set at this place is magical, the colors (OMG, the colors) you see on water. Amazing!!
The thing about this lake is that it makes you philosophical. So when you are sitting on the edge of your shikara, silently and slowly passing by the floating lotus gardens or the floating vegetable fields and the island/park in middle of the lake or going through those small bays and water streets (there is so much in that one lake) you cant help but wonder what if you were with your partner here (I was traveling solo you see).
If the above description was enough to take your breath away then you will just skip a beat if you ended up with a shikara ride at the sunrise. This monkey(I) had to wake up at 5am to see this marvel today and its does not take long to transform from amazing to surreal. With utmost struggle this monkey made it to the lake(good luck finding an auto/taxi at 5am) and with amazing tenacity I found a shikara(good luck finding a boat at 5:30am). The ride starts and there are just two sounds in the entire lake, first of the paddle hitting water and second of a few birds chirping. Surreal. Its hard to explain what you experience in those early hours.
I was about to head back to the hotel when the corner tea stall "Chacha" (apparently that is what you call every elderly man) said that If I liked the view here then I should maybe checkout the "Shankracharya" temple on the top of the hill. I am so glad I listened to his suggestion. one look at that view and it makes it worth the visit.
View from Shankracharya temple
And then there is food. I can bet, no one can finish a single serving of the Kashmiri "wazwan"(local kasmiri delicacy served at wedding ceremony to the in-laws), this is an open challenge for anyone reading these stories ;). Food alone is enough to pull anyone who calls himself/herself foodie. So, if you are planning your trip to this place then get ready for a foodgasm.
Despite this beauty, there is a sad tale that no one tells about Kashmir. The way these people have been treated in last 3 decades. You know contrary to a general belief an entire generation of Kashmiris look older than they actually are, an entire generation of Kashmiris had no career opportunities. Maybe that is why I was not surprised to find that our hotel waiter was an M.A. English or to find that an auto-rickshaw driver was the a post-graduate. Its only now that things are getting better with more people visiting the valley. So when you get down to planning your next trip, do consider visiting this beautiful land of lakes and mountains. Be kind to them, they have seen way more than you can imagine.
Finally, as a wise man (me, on that shikara ride in my philosophical mood) said once "life is too short to be in on forest, the world is your jungle my monkey".
Remember my dear monkeys, you still have only one life. Live it wisely.