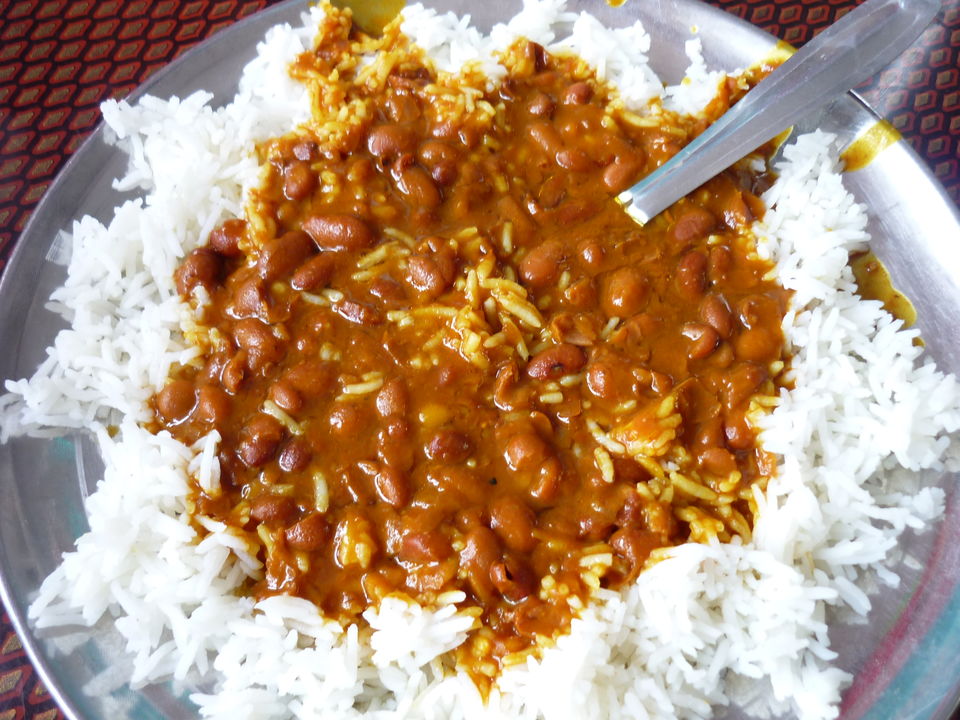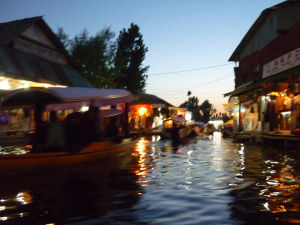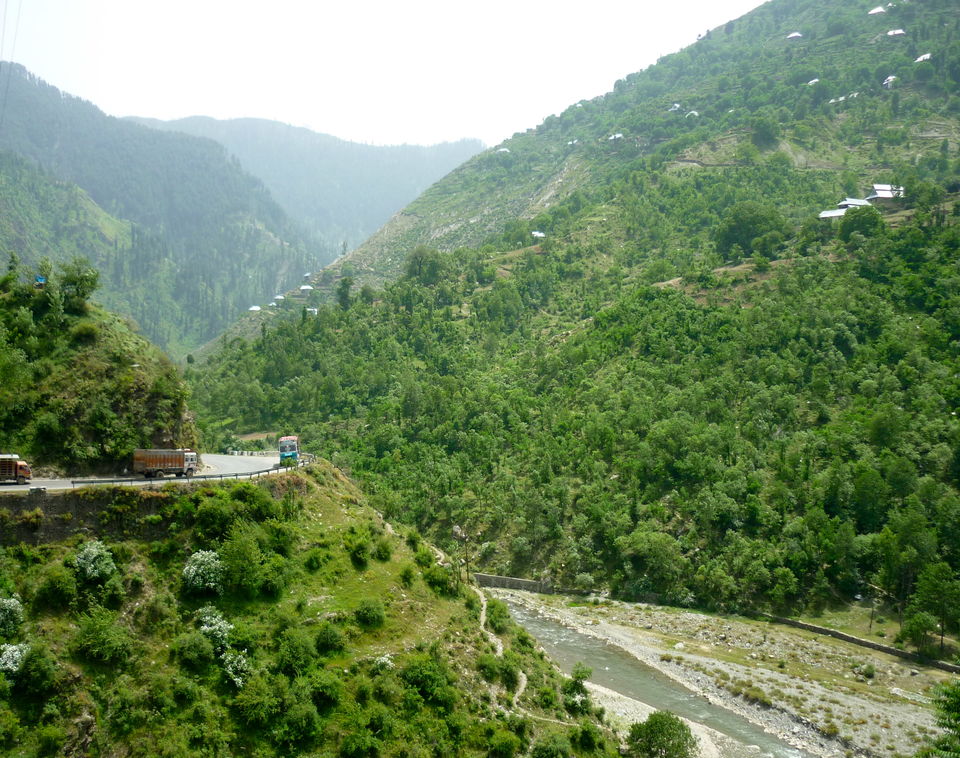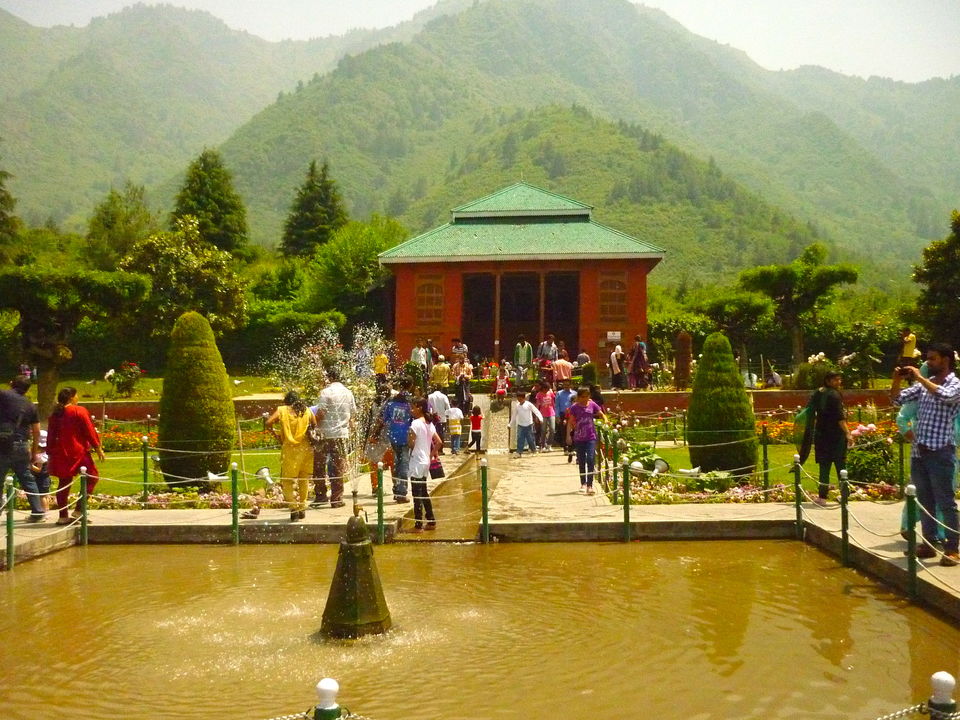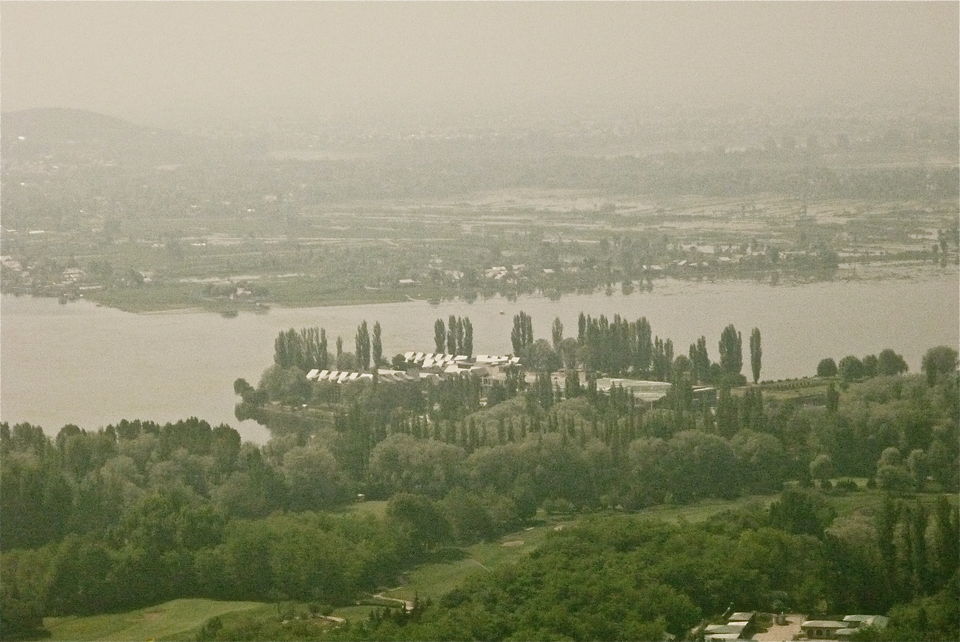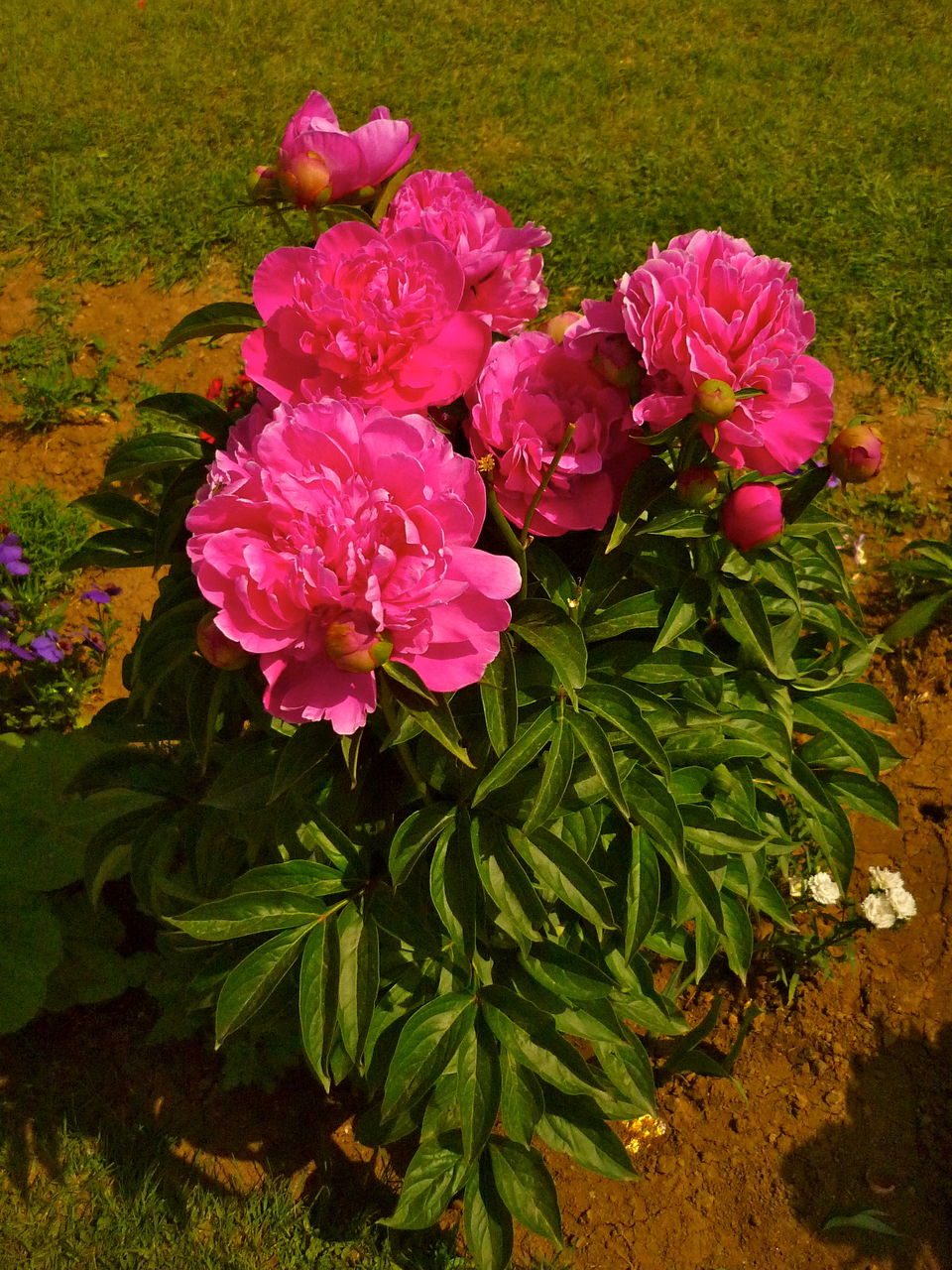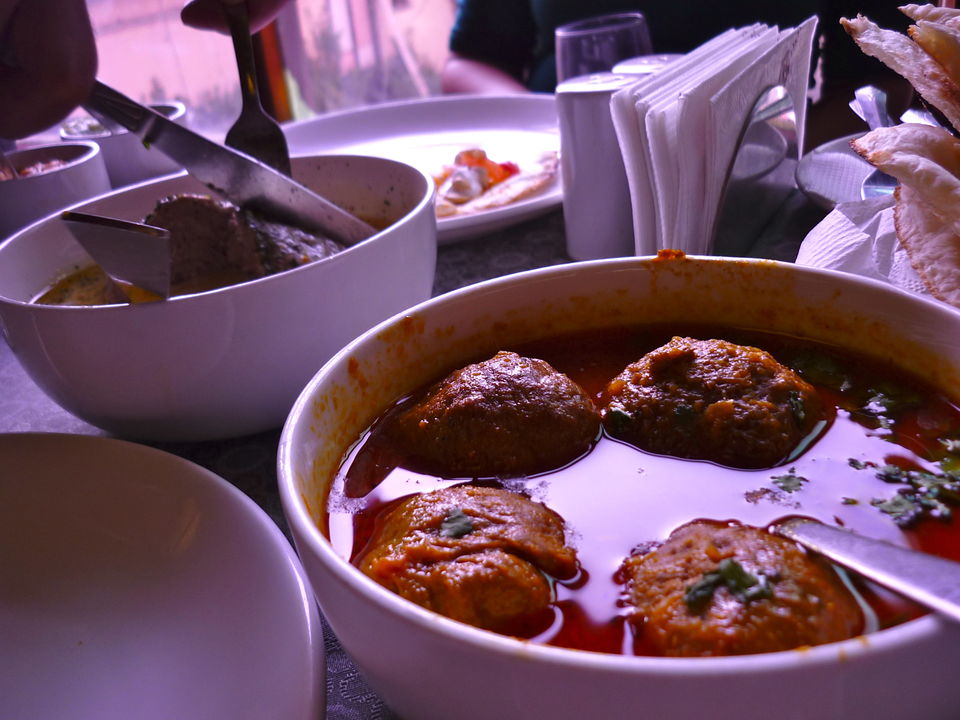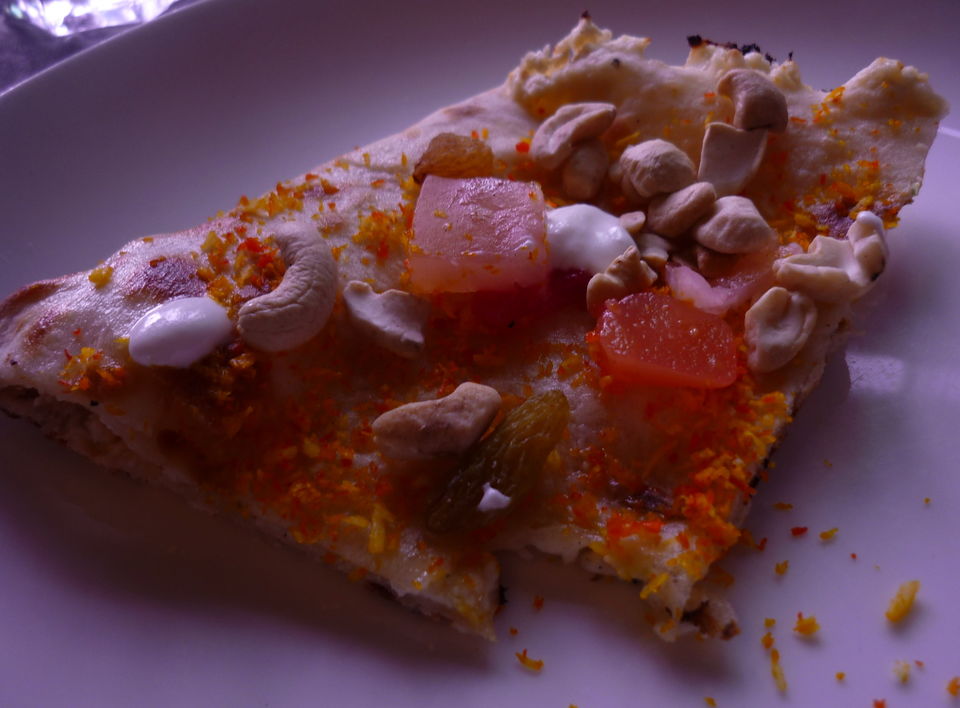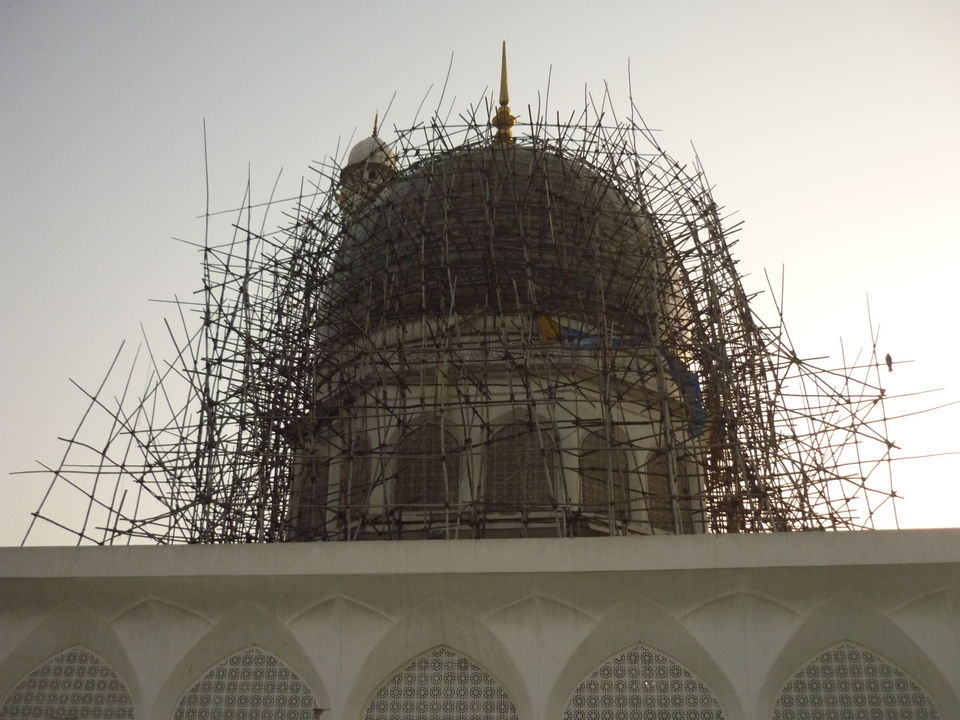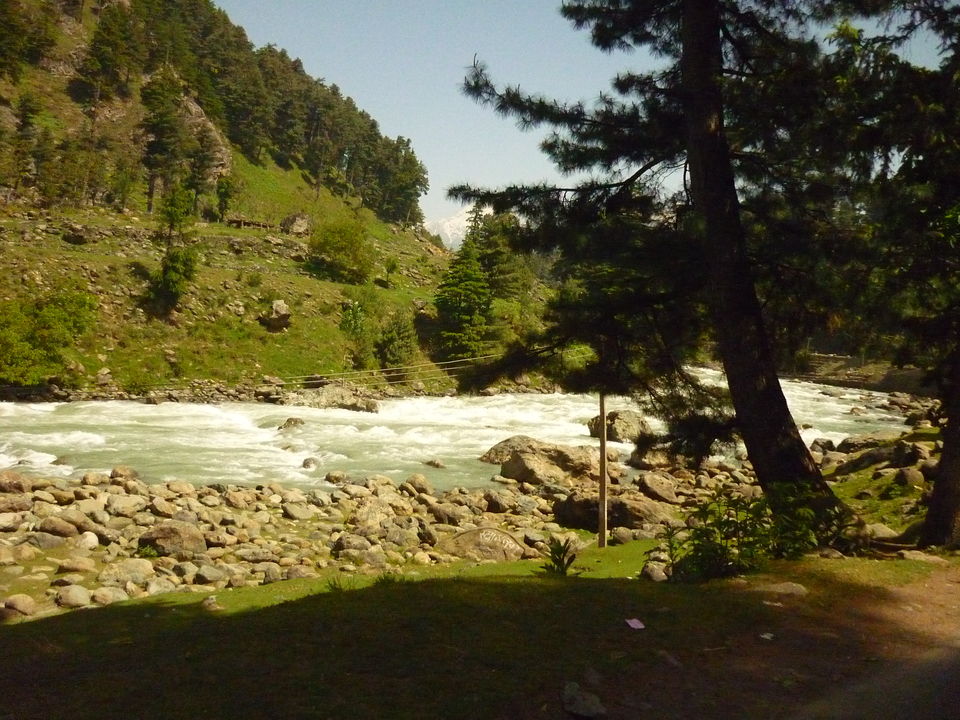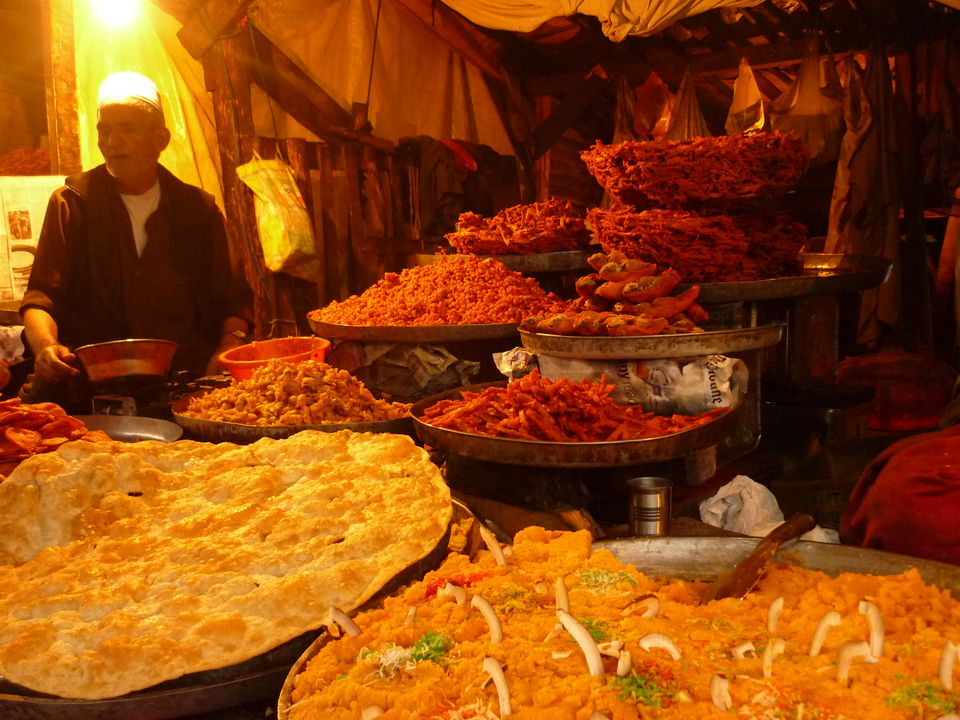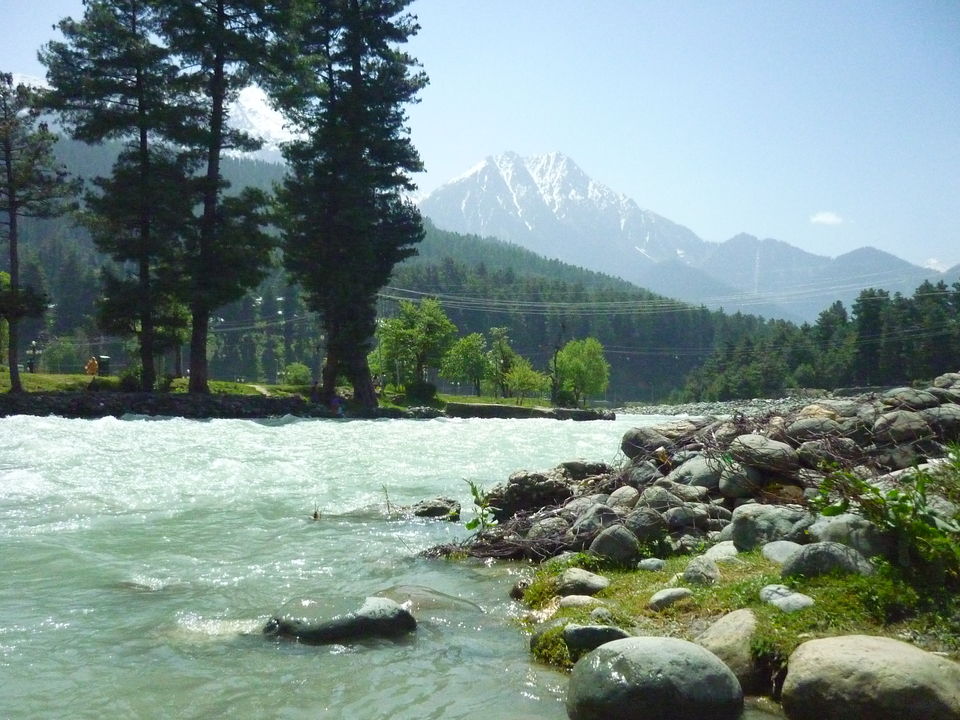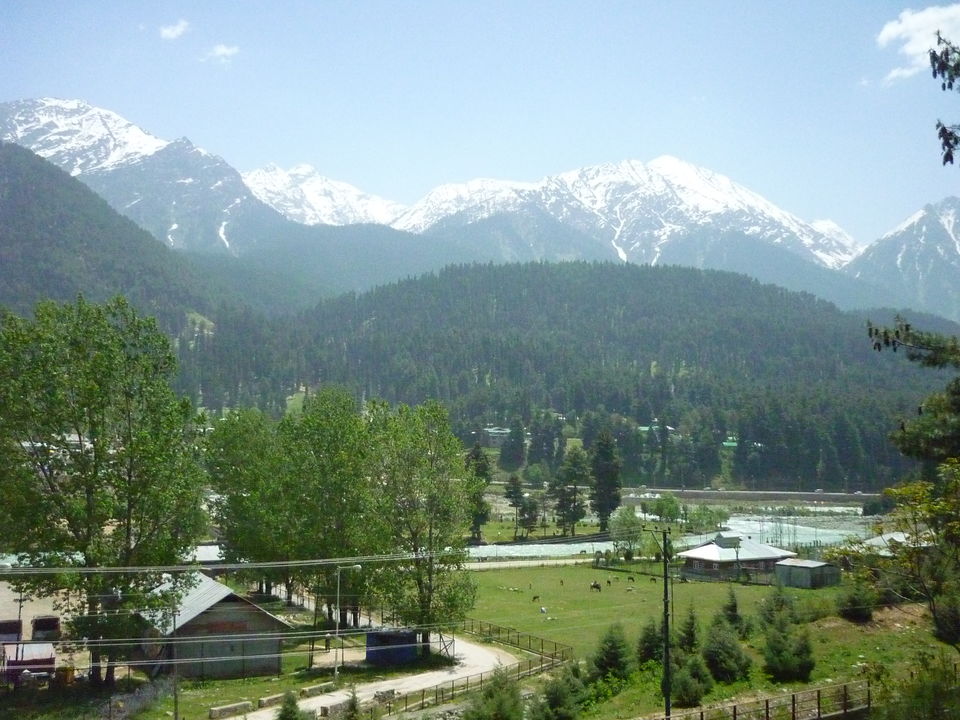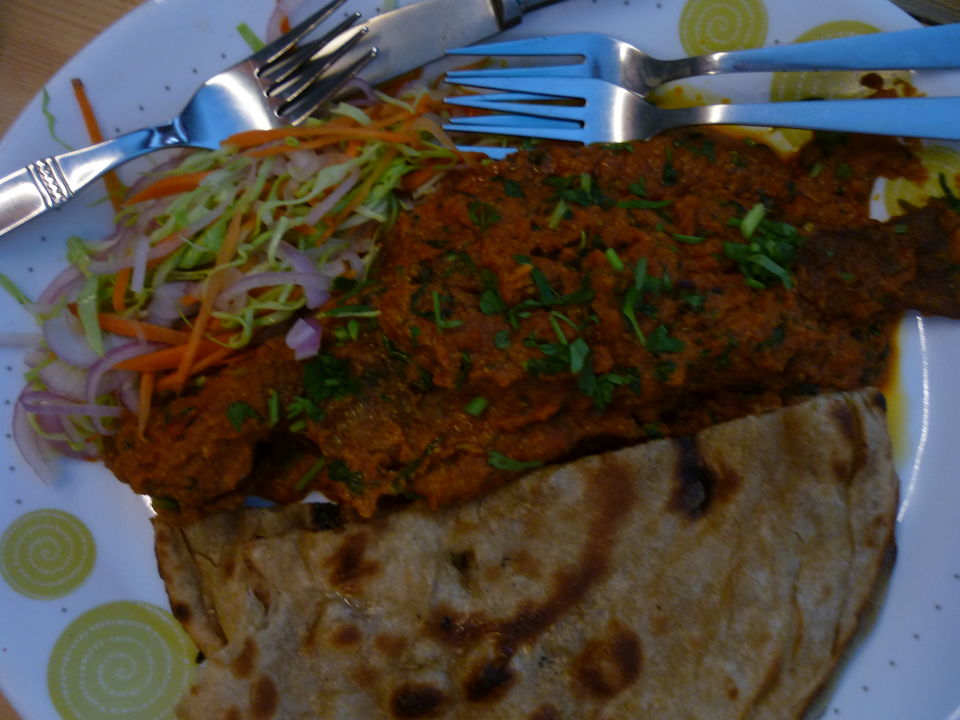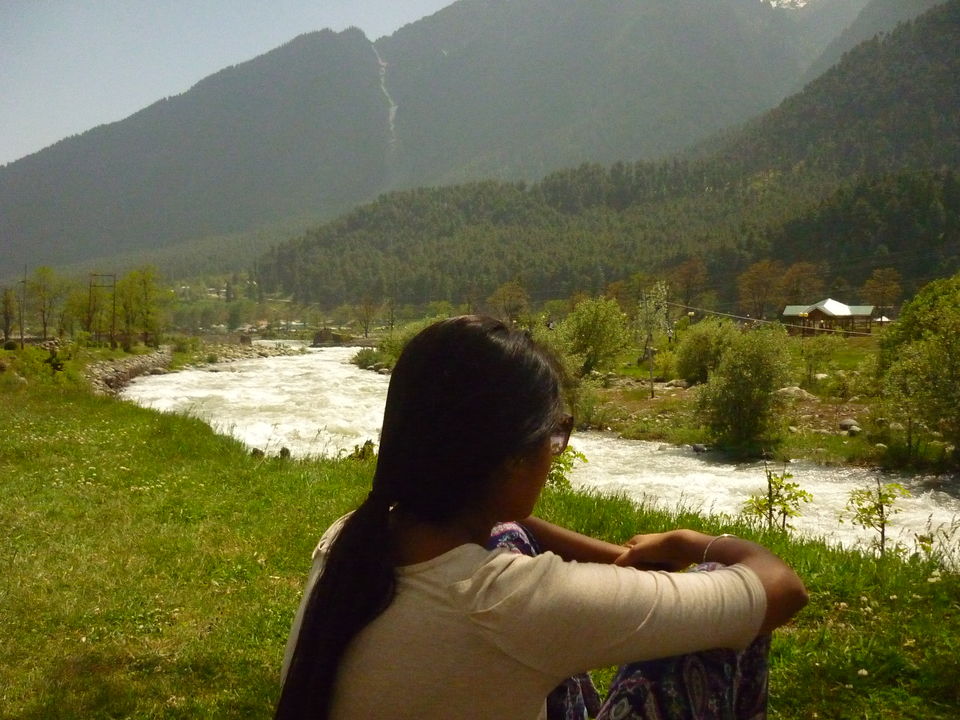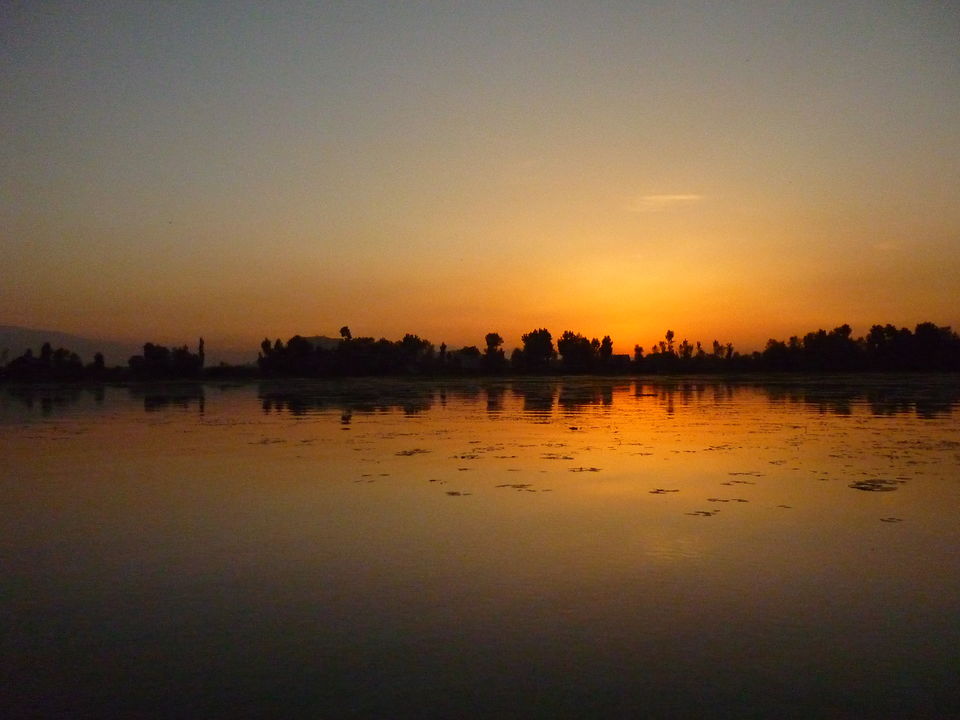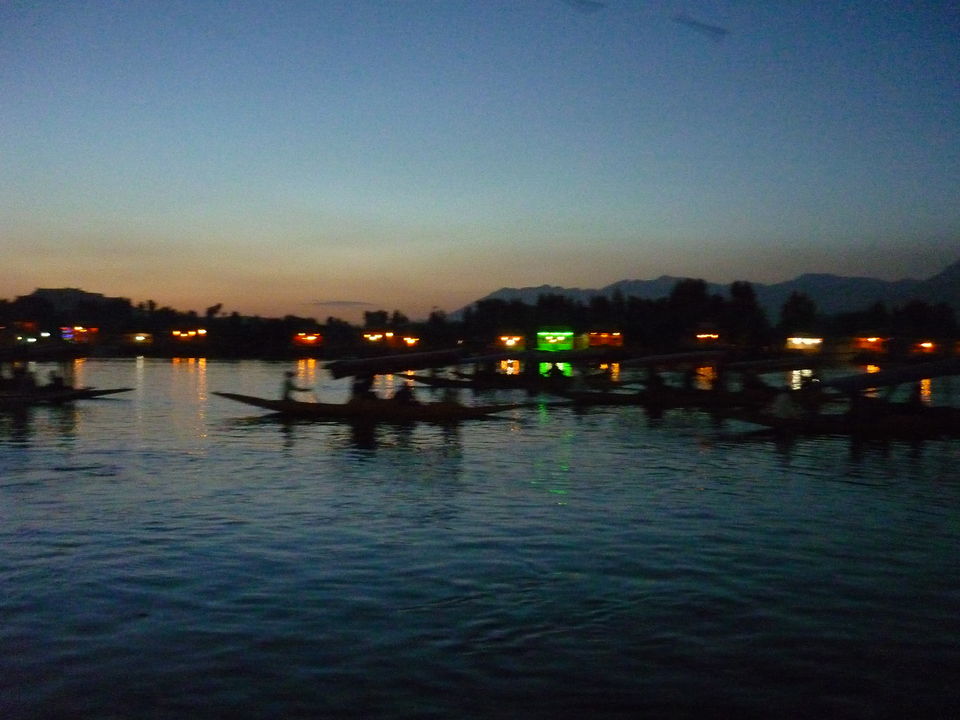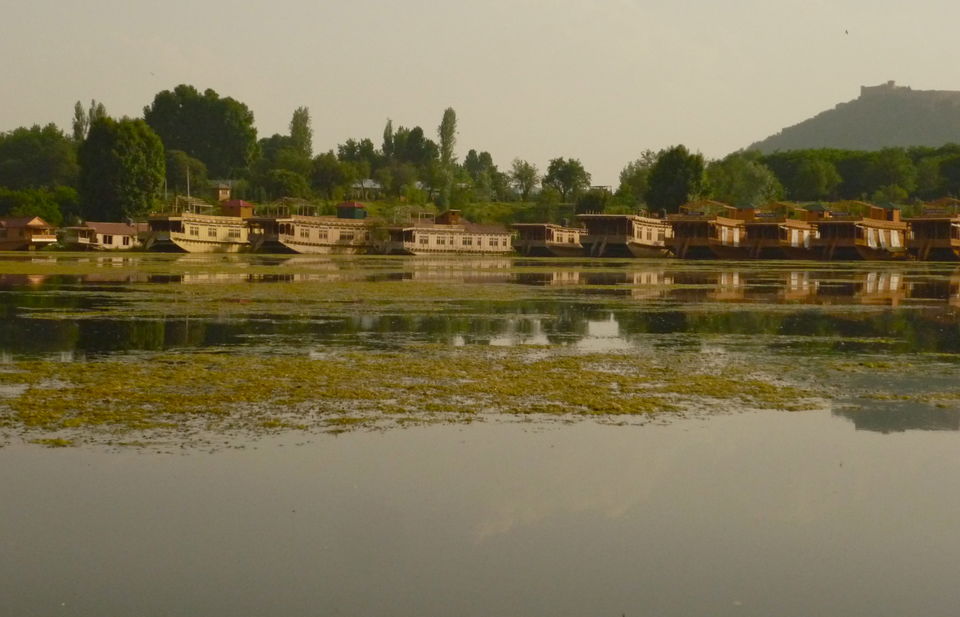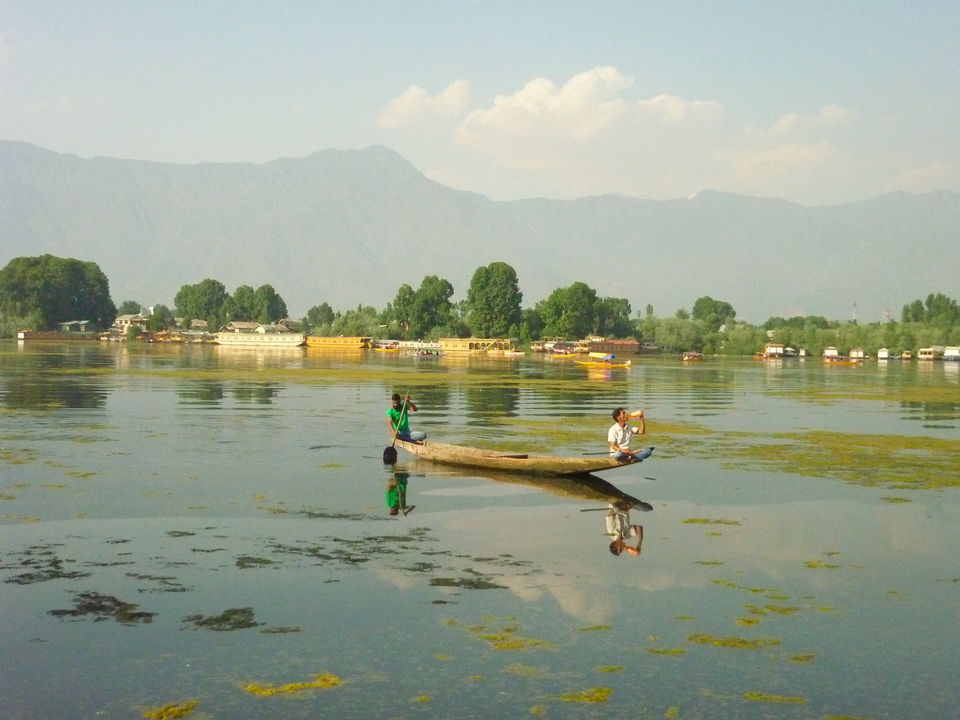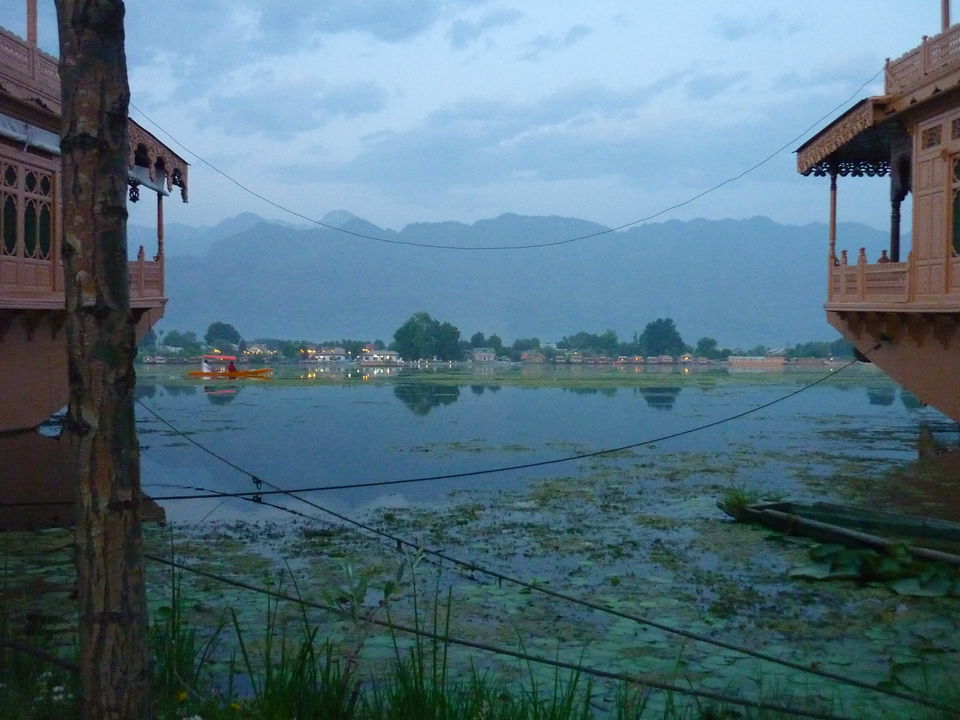 Every now and then your travels take you to a place that sparks your curiosity, as a result of which the more you see the more you want to see. This is what inspires you to keep traveling. Every now and then your travel plans are subject to trials and tribulations, as a result of which you may be forced to reroute your entire itinerary. Such was our journey to Kashmir: unexpected and unforgettable.
A planned trip to Sikkim suddenly turned to a spontaneous visit to the valley. Luckily, the Delhi-Srinagar route is not to difficult to complete in under a day. And a pit stop in Jammu was worth it just for the ghee-ful Rajma Chawal!
If flying to Srinagar is as beautiful as people make it out to be, the drive from Jammu is no less scenic. Getting into the city was unusually difficult as we were diverted several times, due to an unexpected strike in the city -perhaps in sync with the unpredictable theme of our journey!
After circling the streets for almost an hour we found ourselves on a footpath outside Mughal Darbar waiting for a friend, who helped us find a hotel last-minute to escort us there. Who said four girls can't plan an impromptu trip to Srinagar?
Sights and tastes of Srinagar:
While I love to walk around cities, with Srinagar momentarily experiencing an unexpected strike, and an unwelcome heat wave, we were perhaps better of exploring the city in the confines of an air conditioned vehicle. A climb up the 240-odd steps of Shankar Acharya temple also took care of my urge to walk around a little.
In the month of May one finds several tourists flock to the grand Mughal gardens and Pari Mahal. Both reveal some of the city's finest flora, as well as the most gorgeous views of the city. You do not however have to visit the gardens to see the best of Srinagar's flora – it is not rare to spot gigantic roses blooming at any given corner of the city!Vaswan lunch at Adhoos Hotel was my first taste of Kashmir. The burst of spices and flavours in the perfectly tender meat dishes of Rista and Gushtaba was the beginning of a love affair with Kashmiri food and all things Kashmiri. At the Hazrat Bal mosque we found relatively fewer tourists and a quieter atmosphere. The main dome, which is still under reconstruction is perhaps symbolic of the peace and unrest that coexist in the city.The market near the mosque offers colourful traditional Kashmiri souvenirs, and local delicacies, including what may be the world's largest pooris! More than the sites you see, sometimes it is the people that you meet who can teach you as much, if not more, about the place. Having changed three taxi drivers on our first day in Srinagar made it clear that people are just about as enterprising as circumstances may force them to be. From the tales of a young first-year arts student in college, to a wedding singer, TV Actor-and-ramp model, it turns out that multiple professions is not uncommon! Kashmiris love to talk, and if you're willing to listen you may return with more stories than you wish for.
Pahalgam & Gulmarg – untouched beauty
While you may find some parts of Srinagar resembling other capital cities – Delhi and Lucknow included for me, Kashmir's real untouched beauty is hidden outside this city. A visit to Pahalgam and Gulmarg is what confirmed this theory for me.
Pahalgam, painted in it's incredible shades of blues and greens, the gurgling sound of the Lidder river, against a backdrop of snowcapped mountains, has a beauty that no camera can do justice to. (Though that will not stop you from trying!)A short walk up the hills and down, to the market where treated ourselves to a lunch of exotically cooked river fish, and a glass of the famous Kashmiri kesar (saffron) infused milk, we ended our day the way we started it – soaking in the beauty of river, meadows and mountains of Pahalgam.If snow is something you hope to see, your best bet in the summer is up in the mountains of Gulmarg- to the highest point of the Gondola ride takes you. Sadly, we missed going up here, and had to make do with taking the Gondola about halfway up. Even sadder, however, was the tourists attempting to sled in the sandpit sized- spurious patch of 'snow' at the bottom of the hill!
Boat adventures on Dal and Nigeen Lake:
We spent a long and peaceful evening indulging in a Shikara ride down Srinagar's famous Dal Lake. Here we learnt not to underestimate the expanse of the Dal – for behind the skyline of houseboats that are visible from the ghaats liWe also stopped at the Char Chinar, from where every corner reveals to you a more breathtaking image of the lake against the skyline of the city, and thWe ended with a view of the lake from the night, with the reflections of houseboats and shikaras begin to glisten more and more, as the activity on the lake slowly starts to stall.e changing colour of the water against the backdrop of the setting sun.es an entire floating market that comes alive every evening. Enchanted by the serenity of the lake, and bracing ourselves for the long road journey back, we spent our last night at the houseboat. A glorious day of lounging and lazing by Nigeen lake, after a breakfast at the newly built Taj property. The rooftop coffee shop here is known for the panoramic view of the city that it lends. If you think you may tire of just soaking in the city's beauty, you will not. There's a reason this city has been called Paradise on Earth after all.
Nigeen lake is quieter and more peaceful. It truly offers the solace that one craves after hearing the constant noise and bustle of a busy city. Safe to say it was a welcome change from the crowded Karan Nagar Chowk, as was the lavish interiors of our houseboat. More Vaswan meals, an unexpected lesson in fishing, late night conversations with a new friend made on our houseboat, and an unlimited supply of Kashmiri Kehwa (tea) was a befitting end to our travels.From flora to fauna, plains to mountains, rivers, lakes, parks and forests, Kashmir is a testament to sheer beauty in diversity. As a tourist, you will find Kashmiris to be some of the most hospitable and warm individuals. As an insider, you will find as much pain and misery under those same loving faces. As a traveler, you will find yourself longing to return.