Reaching Delhi is the most preferred way to begin your journey to the mountains. You will get overnight buses/trains to almost all the famous places like Shimla, Manali, Dharamsala, Dehradun. My bus was also scheduled in the night. I didn't have the exact pickup point but had a tentative location. Folks from Tripver said the exact details will be shared by 12 noon on departure date. So I guess I had to wait a bit more :)
My flight was at 11 AM and as usual, I reached the airport well before time. After finishing my security check, I went to the AGL lounge. My debit card has free access to this lounge. And I realized this last year after having that card from 5 years! I love this lounge for the fact that it is never crowded. On other hand, Plaza Premium Lounge, which is just opposite to AGL, is always full of people. I had a heavy breakfast since I had started early in the morning. I relaxed for an hour or so and then proceeded towards my gate. And while walking I saw this!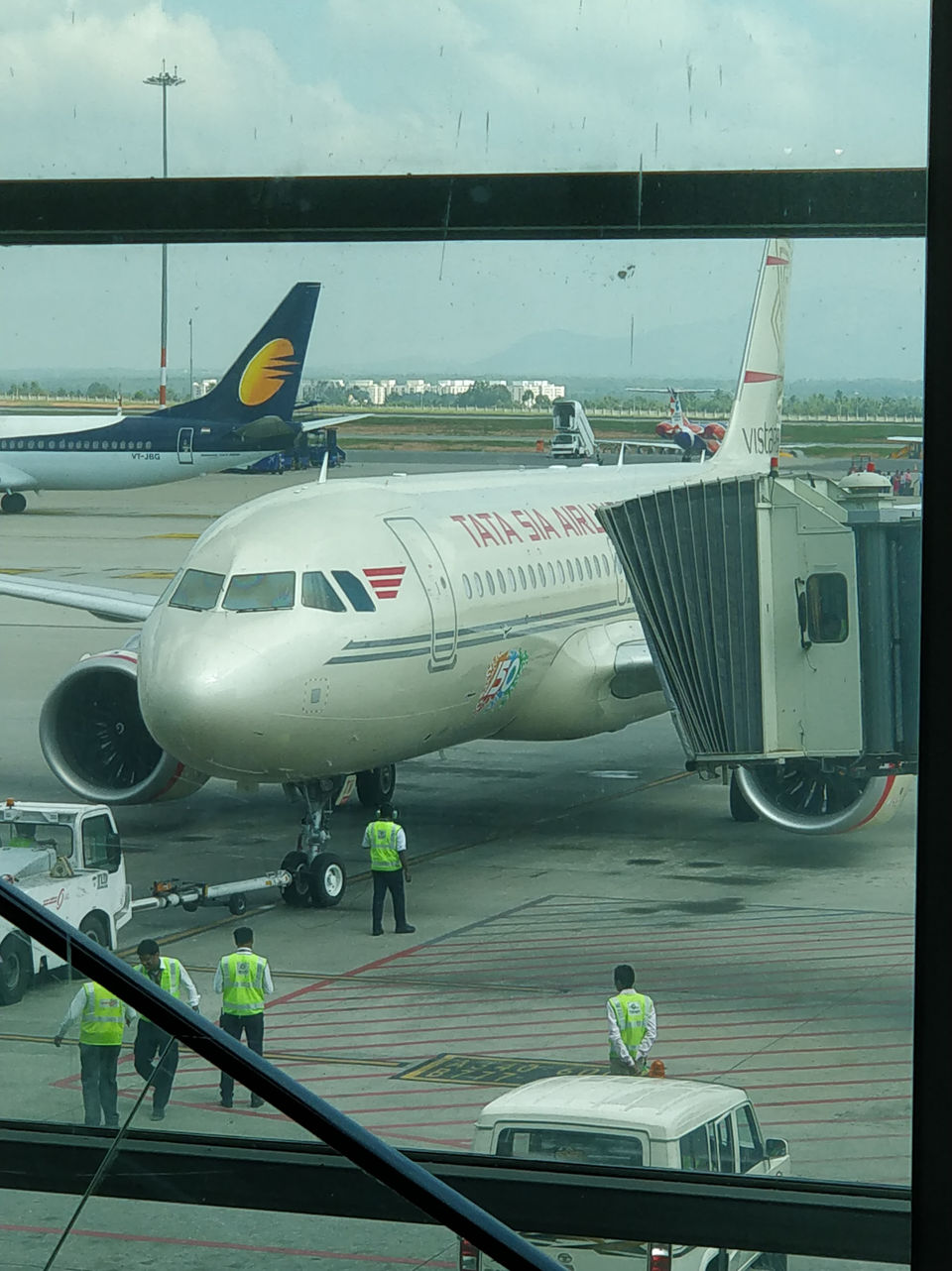 The Vistara Retrojet! If you are an aviation fan then you would be surely knowing about this bird. I was lucky to spot it while it was preparing to taxi. I hope someday I will get a chance to travel in this beauty!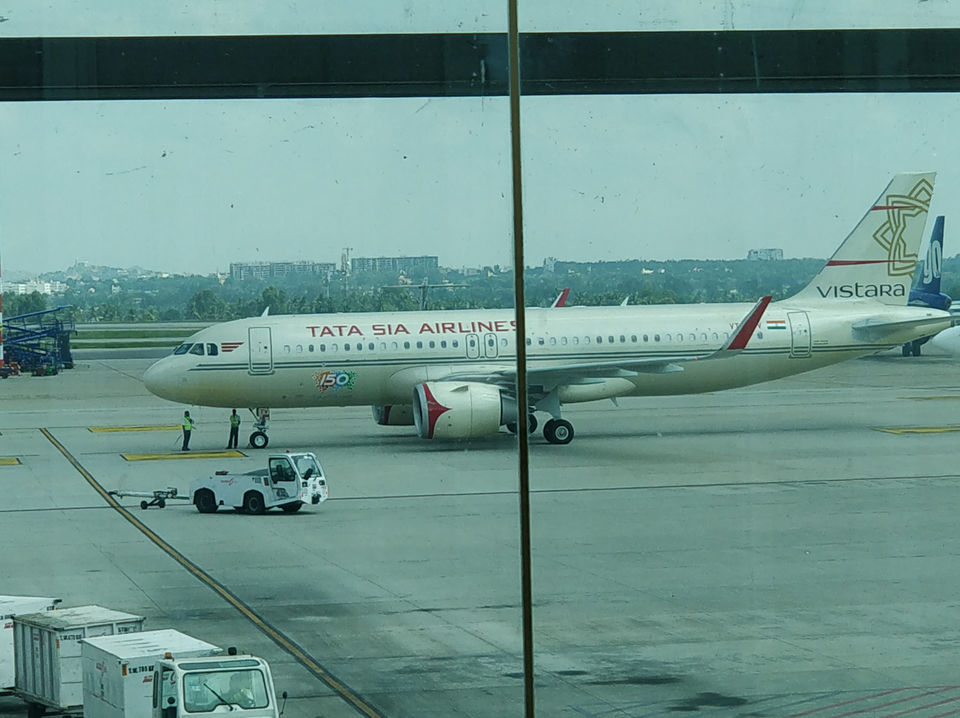 I boarded my flight and somehow passed those 2 hrs. The excitement inside me was slowly building up :) I reached Delhi and immediately checked my email regarding the bus boarding point. Majnu ka Tila. Yup, that's what the mail said. Apparently all buses to Himachal pass/depart from here. Since I had a lot of time, I decided to use the Delhi Metro to reach here. T2 and T3 of Delhi airport have Airport Express Metro connectivity. The nearest metro station to the boarding point was Vidhan Sabha which lies on the yellow line. New Delhi metro station also lies on the yellow line and has the airport metro line as well. Perfect! I hopped on to the train, changed to yellow line and finally reached Vidhan Sabha station by 5 PM. From there I took an auto to reach Majnu ka Tila. This place is like mini Tibet. Also known as Aruna Nagar, you will find a lot of shops selling Tibetan goods. Since I had a lot of time to kill, I started searching for cafes. AMA cafe seemed to be the best here as per all online reviews. I shared a table there with another backpacker who was leading a trip to Tirthan valley. It was nice to hear about his experiences. Later on I came to know he also runs a travel company!
Finally it was time to board the bus. I was taking an overnight bus after a very long time. Once everyone was in, the bus started around 10 PM. And so began our journey and introductions! We were 24 people in total. 19 of us were going for the Explorer trip and the remaining for Backpacker. The Backpacker trip was going to cover only Chitkul and Kalpa. Leading the two teams were Captain Abhimanyu Singh and Badal Sharma respectively. About half of the team was from Bangalore :) No wonder why we software engineers love to escape the city life! There were other solo travelers also like me and few groups of 3 and 6. But all of us had one thing in common - the love for travel :) I was sure the coming few days were going to be lot of fun.