Growing up, momos had started to become a common evening snack. My first encounter was at Dilli Haat with a bowl of hot Thukpa. Post, the momo culture became as common as it is today. And it so happened that I never visited the place that essentially popularized steamed dumplings in the city. Experiencing more and more Tibetan food and understanding how it is much more than the humble momo. My first visit to Majnu ka Tilla, essentially was quite exciting.
Getting to Majnu ka Tilla
Your best bet is to take the metro till Vidhan Sabha Metro station. Followed by a shared rickshaw ride. Find your metro route here.
Shop
Ranging from boutique stores, coolest shoewear to hand knit beanies, scarves and shawls. Think Mountain patterns, fleece pyjamas, and Korean stores much like Miniso. You would also find the streets sprawled with Tibetan ingredients, packets of Instant ramen, Tibetan cheese, and more.
Eat
There are tonnes to explore when it comes to food. From Shafale being sold in buckets, Mountain Cafes to Tibetan joints. Tried a bunch of interesting dumplings, thukpa at Dolma House and washed it all with coffee and desserts at Ama Cafe.
Thukpa
The clear noodle soup with meat broth served with steamed meat. This Tibetan soup traces its origins among the Eastern part of India and the neighbouring Tibet. Variants can also be found in Nepal. The clear soup makes for a healthy meal, especially in the Dilli ki Sardi. Choose your meat, and enjoy thukpa with a plat of steamed momos.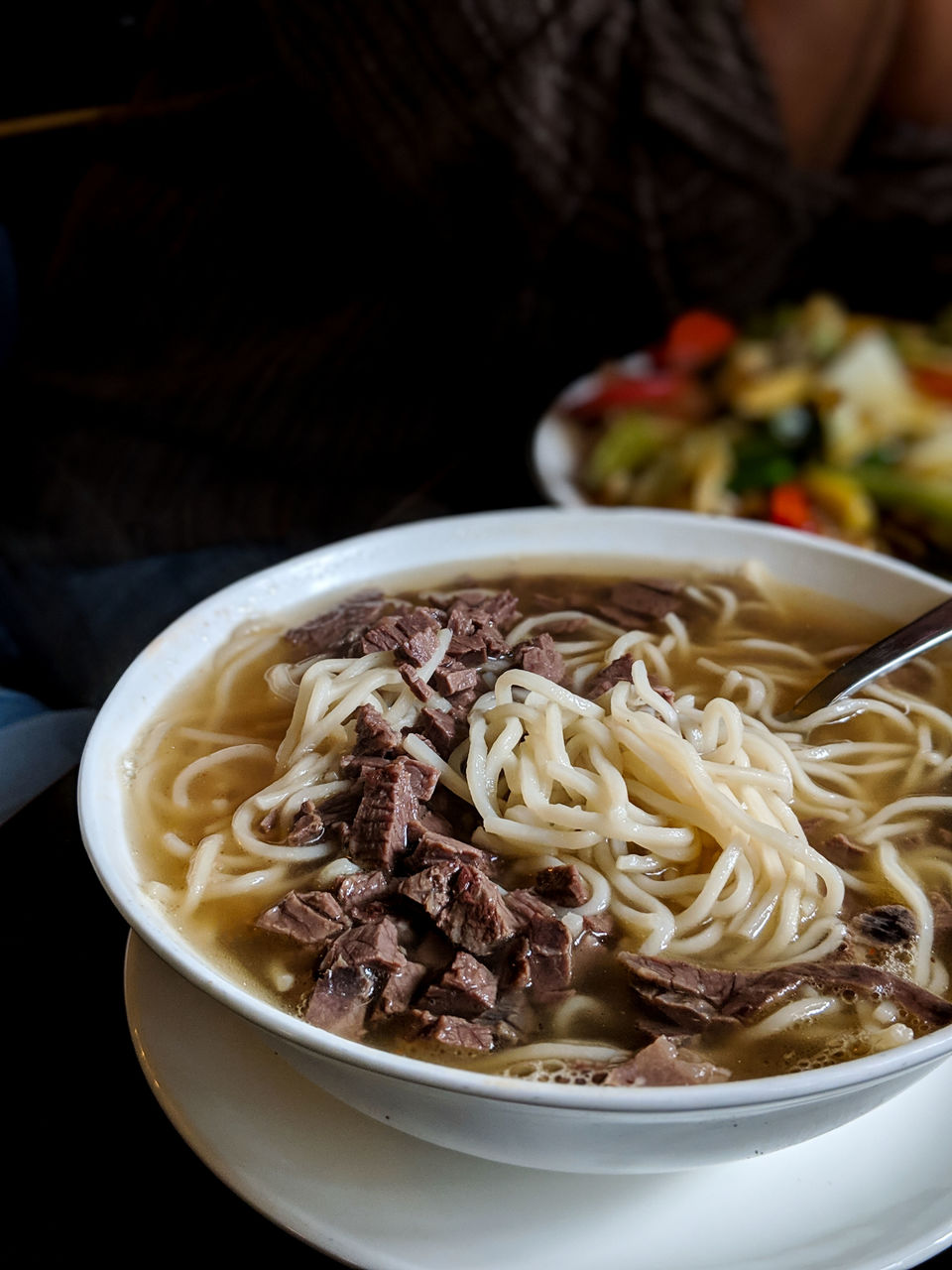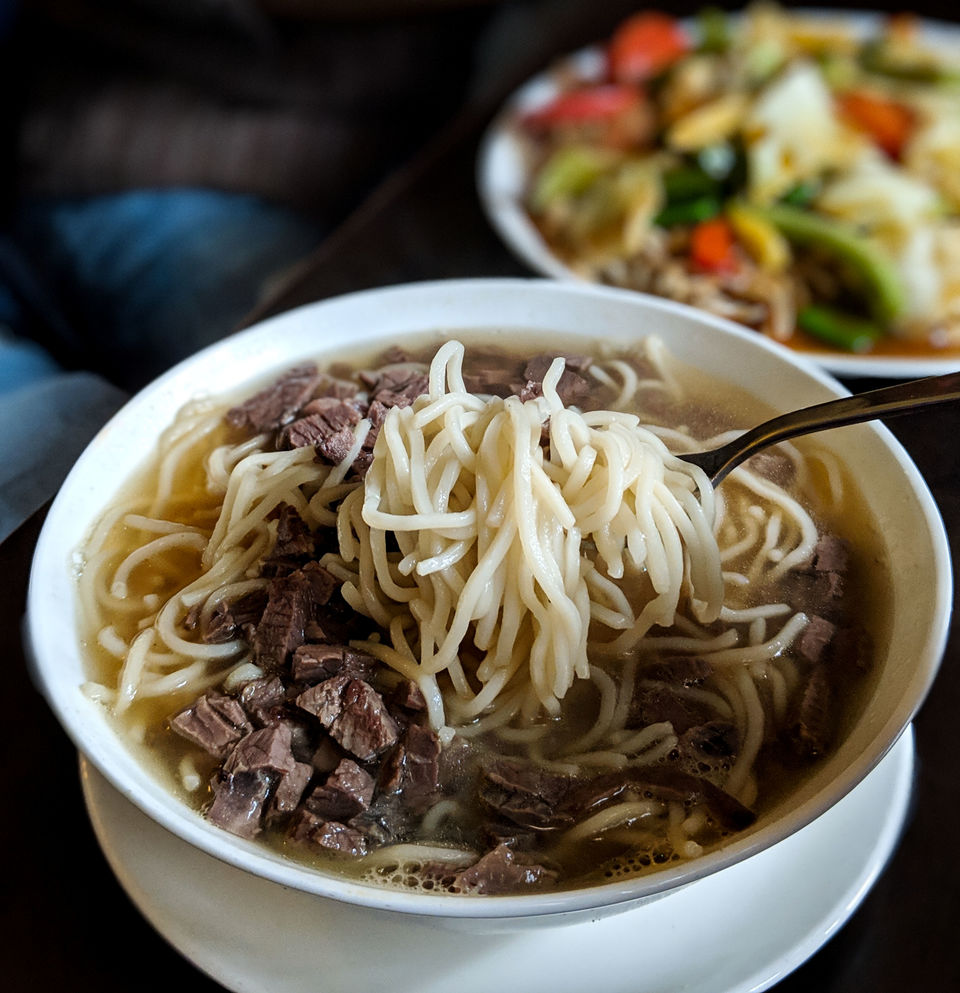 Steamed Momos
Much like McLeodganj, the steamed momos too come in your favourite choice of meat. A little more thick-skinned than usual, the momos ooze flavours as soon as you break into them.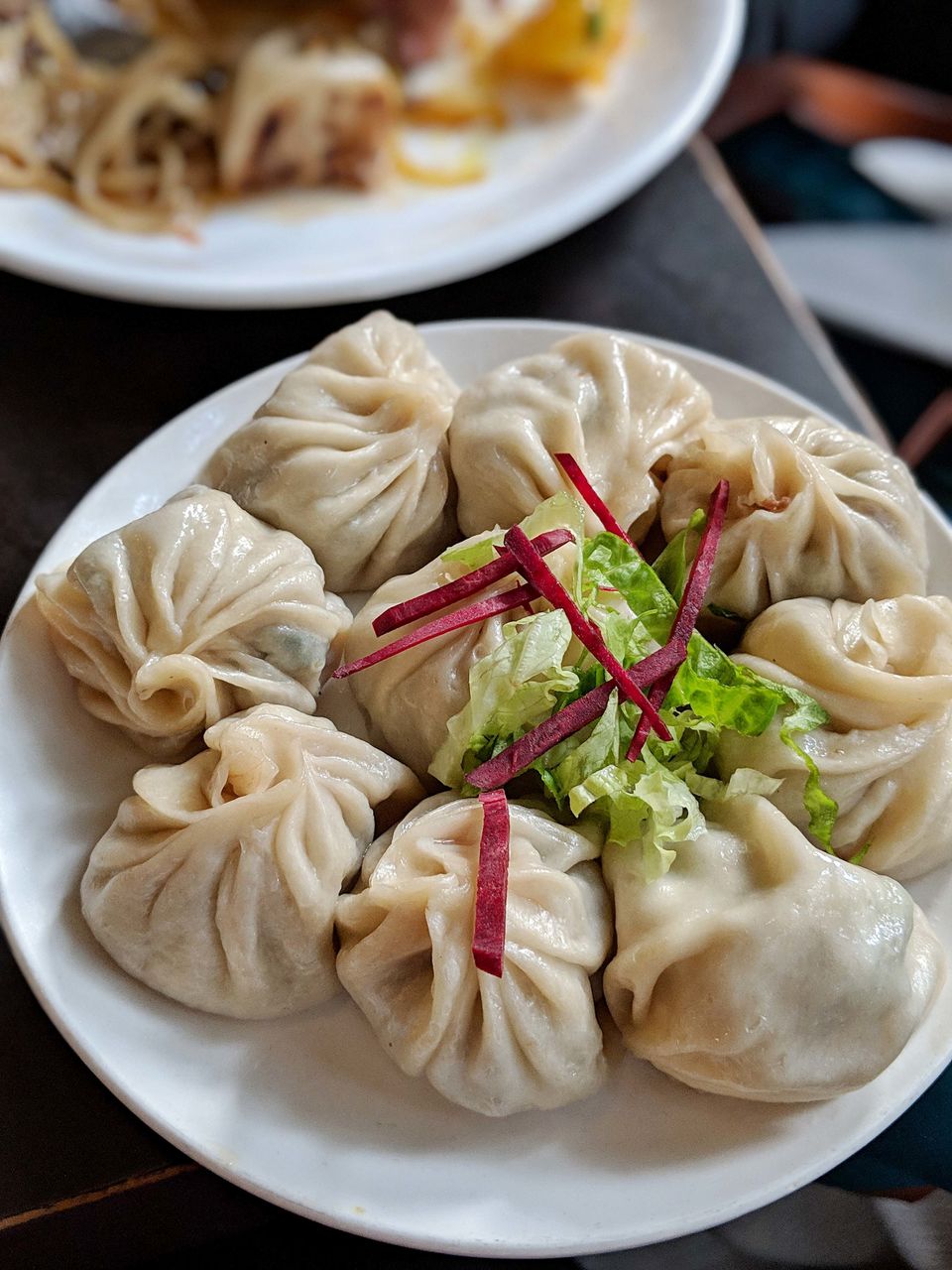 Kothey
The Tibetan version of a Gyoza, Kothey is pan-fried and crunchy at the bottom. Kothey weren't quite up to the mark. Slightly burnt and not as crispy, the Kothey are delectably crunchy and worth a try.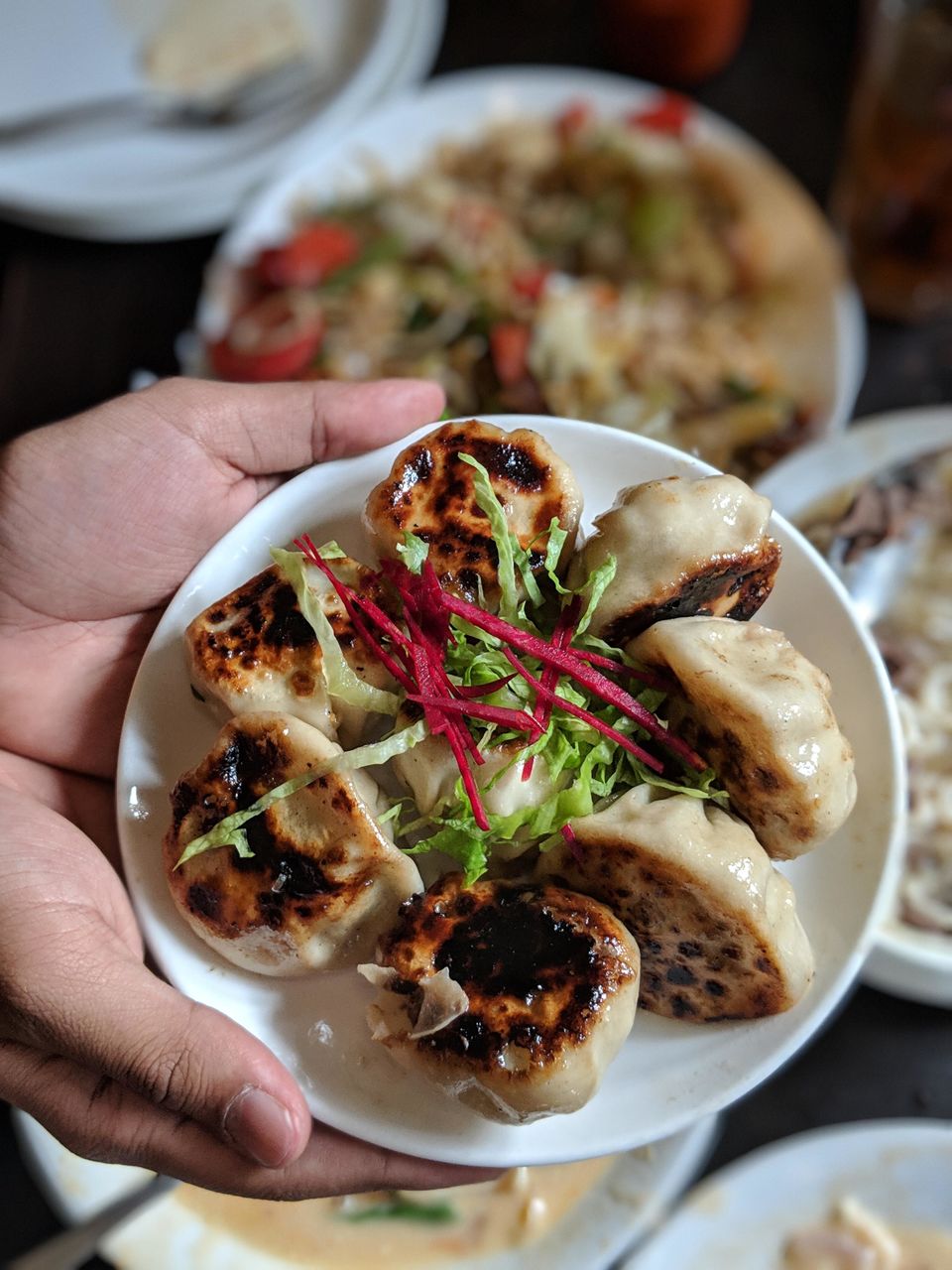 Ema Datse
A Bhutanese delicacy, Ema Datse is a cheesy preparation. A broth of Yak cheese, onions and lots of green chilies cutting the cheese. Dunked chicken momos in this broth, these were one of the most interesting finds in Majnu ka Tilla. You can also buy dried Yak cheese from the shops outside.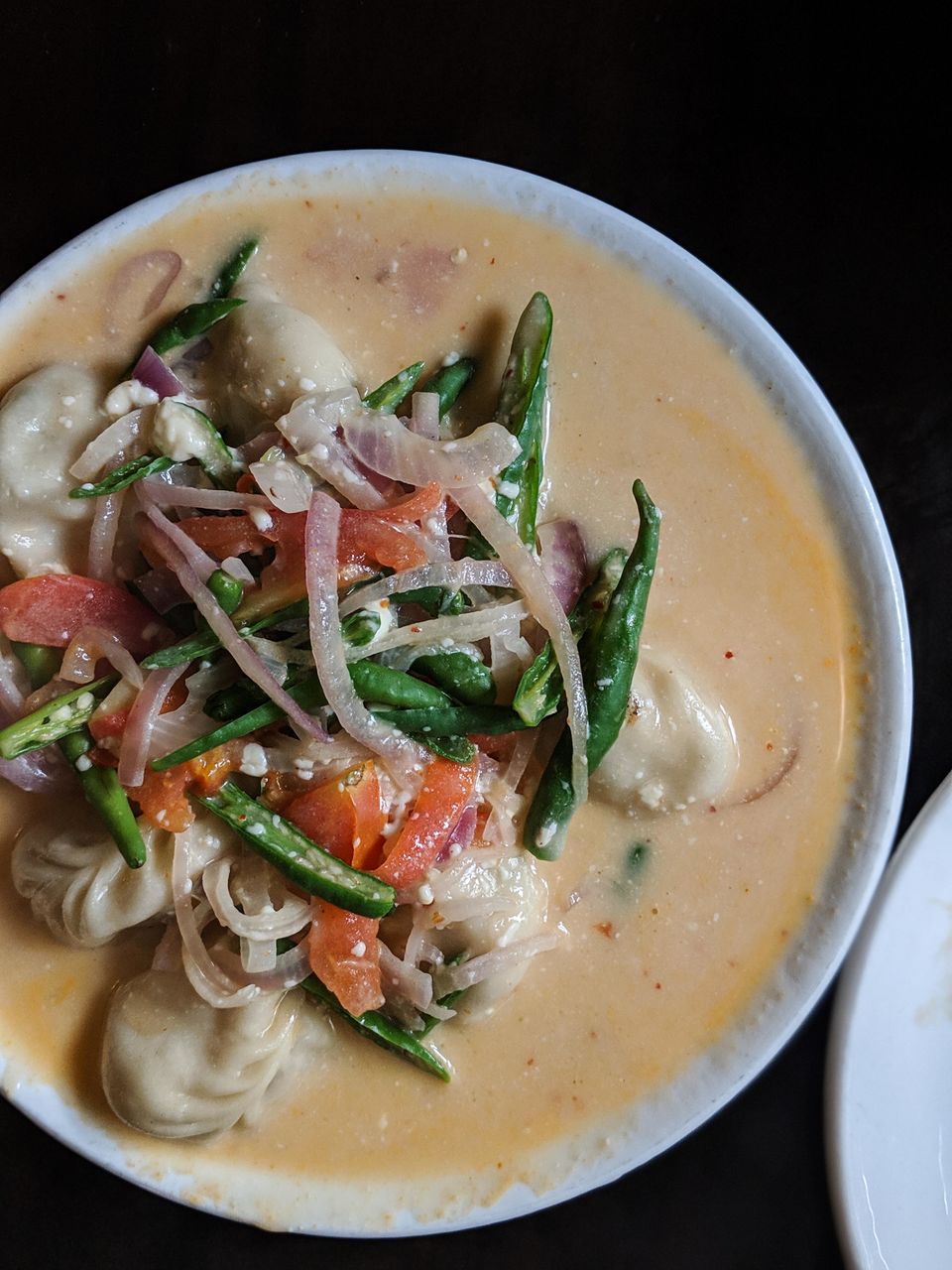 Coffee & Dessert
We headed to the largely famous Ama Cafe for coffee later. The desserts were a huge disappointment. Priced very reasonably, the desserts are nothing to write about. We tried about 4 different ones and none matched up to it. The coffee was definitely the saving grace.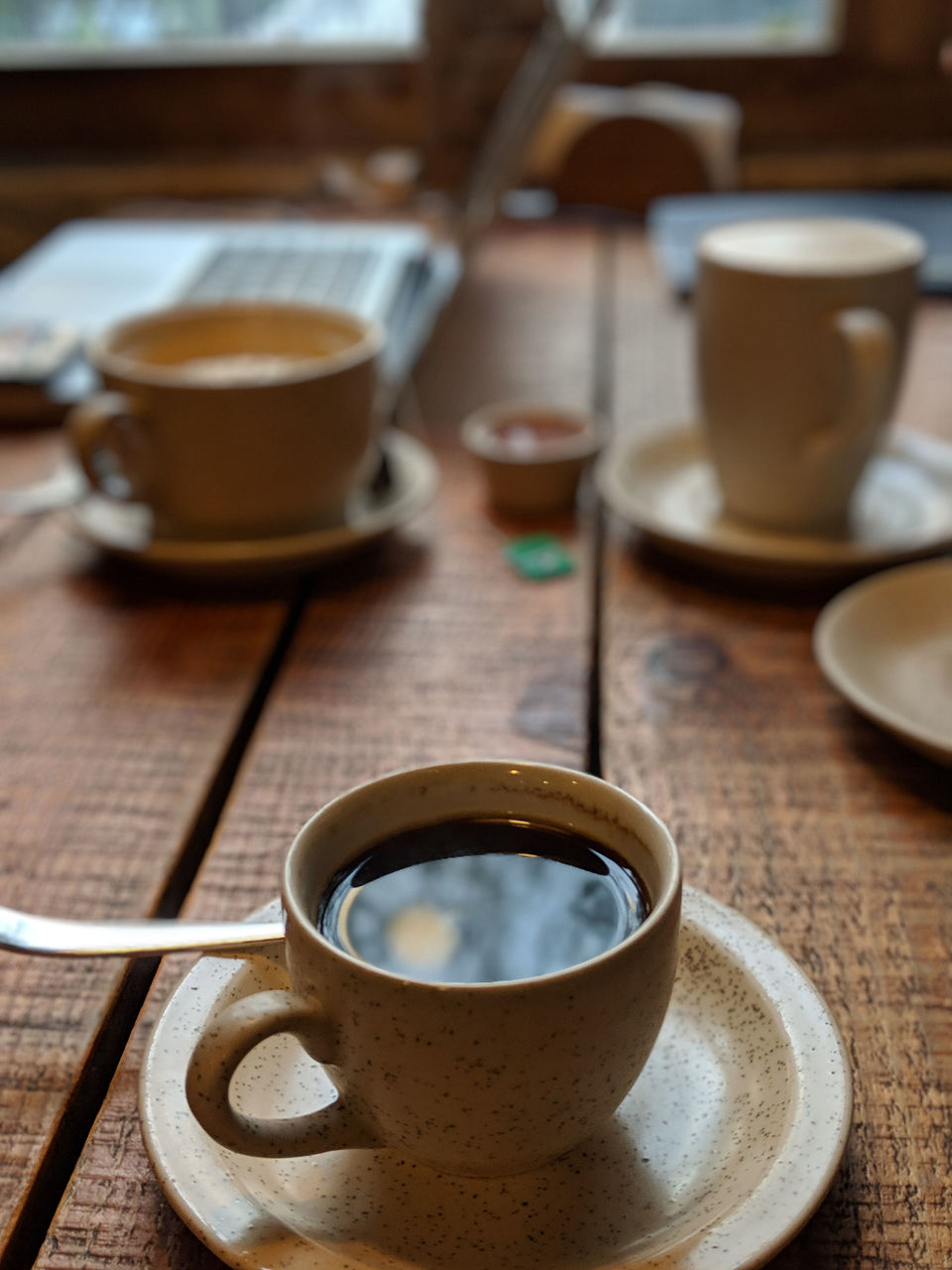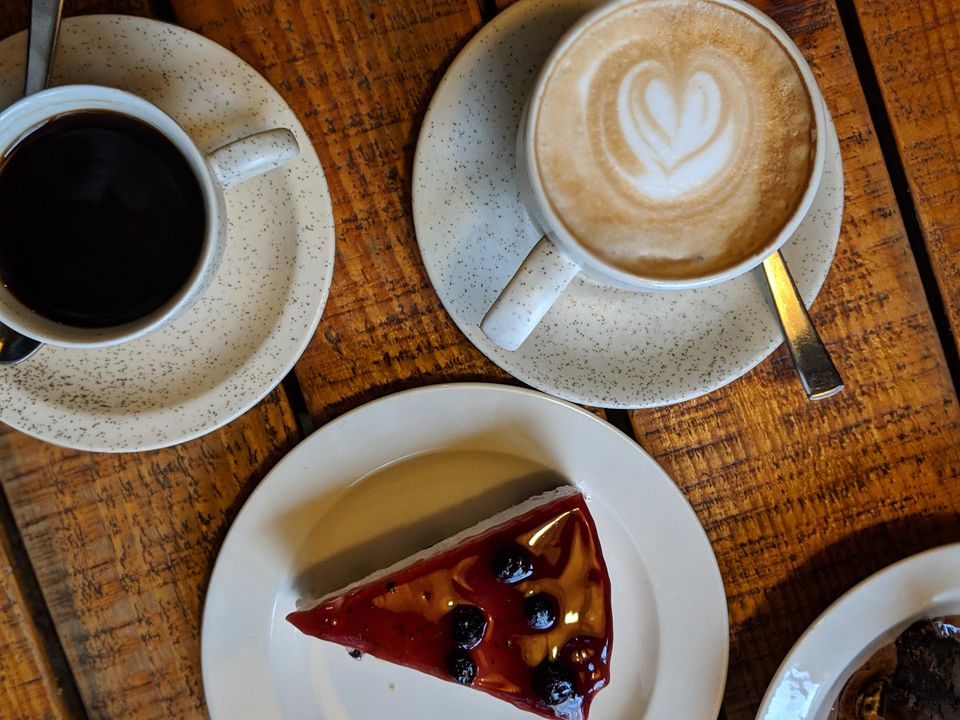 Heading to Majnu ka Tilla? Indulge in Tibetan delicacies, pick up some spices and dig into a whole lot of momos. Ema Datse and Thukpa are a must try at Dolma House.
Dolma House, Price for two - 400 INR
Ama Cafe, Price for two - 600 INR