Majnu ka Tila in New Aruna Nagar is basically a mini Tibetan market. Well, not entirely a market because there are some Buddhist monasteries too.
It is not a huge place, a small one but worth a visit ( or more).
The lanes are like a Tibetan, less-crowded version of Chandni Chowk. There are Buddhist prayer flags decorated on the lanes as you walk by.
How to get to Majnu Ka Tila?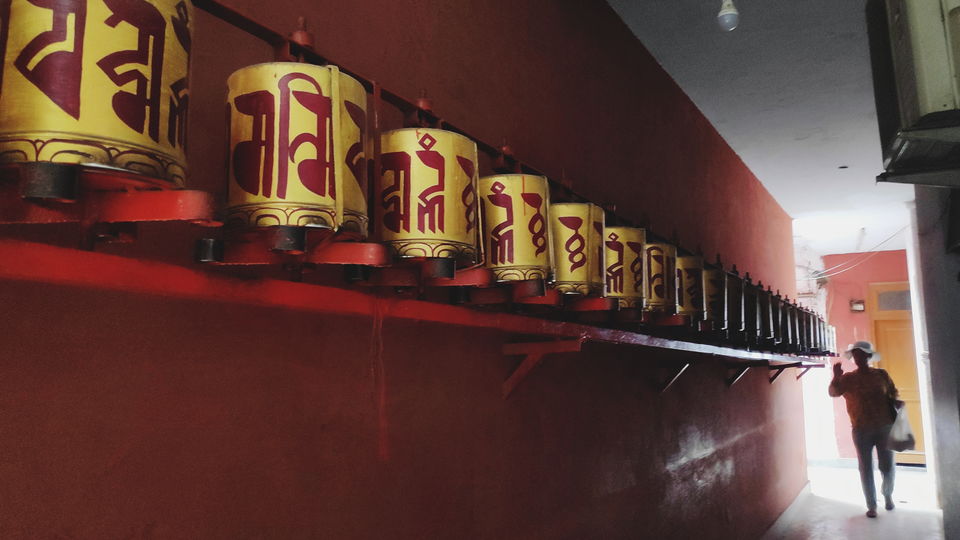 The closest metro station is Vidhan Sabha on the yellow line. Get down from the Vidhan Sabha station and you'll see E-rickshaws lined up outside who take you to Majnu ka Tila for a fare of Rs.10 for each person.
If you've got a group of 3-4 friends, you can even opt for a personal auto which costs Rs. 40 for the same. The only difference is that the personal auto will drop you exactly in front of the entrance and the E-rickshaw drops you on the opposite road.
So, you have to cross an overhead bridge to get to Majnu ka Tila when you take a E-rickshaw.
Check out the location on Google Maps here.
What I liked about the place
To be frank, when I got off the E-rickshaw on my first visit to the place, I was under the impression that I have made a wrong decision. The area didn't look that good or hygienic to me.
This is probably like one of those scenarios when the place looks better on Instagram than in real life. But upon entering the lane, it is quite better and feels safe too.
Safety has become such an important factor and 'men gawking at you' has almost become a regular thing now. But Majnu ka Tila made me forget that there are men around. Feels like a very safe environment.
Best shop to get first-copy of Vans & other branded shoes
There are stores which have the imported first-copy of branded shoes which are of great quality. Sometimes you can't even make out that it's not original.
One such shop, in which I found the best quality of shoes is of the name Lhamo Impex.
Address: House No. H-13, Block No. 5, Tibetan Camp, New Aruna Nagar, Majnu ka Tila
Contact: +91-8527308818, 7838620022, 9667749711
History & Facts About Majnu Ka Tila
Earlier, this region was resided by Tibetan refugees who stayed near the Indo-Chinese border. They had to move to the camps near the Yamuna river because of the Sino-Indian war of 1962.
This area has now become a hangout spot for college kids and tourists alike. It has a great variety of cute little cafes and restaurants which offer authentic Tibetan and Bhutanese cuisine.
Compared to the mainstream areas like Connaught Place, the food at these cafes are modestly priced. I went to the Ama Cafe and there's a detailed review on it coming up ahead in this post below.
It is quite fascinating that every guesthouse in Majnu Ka Tila is named after the family or monastery that runs them. You will see many guest houses with names such as Dolma House and Gangchen House.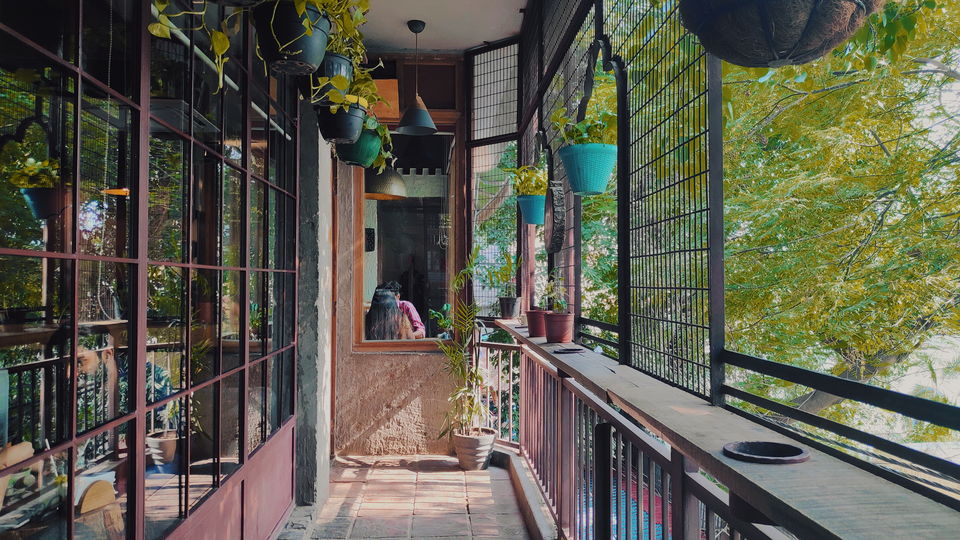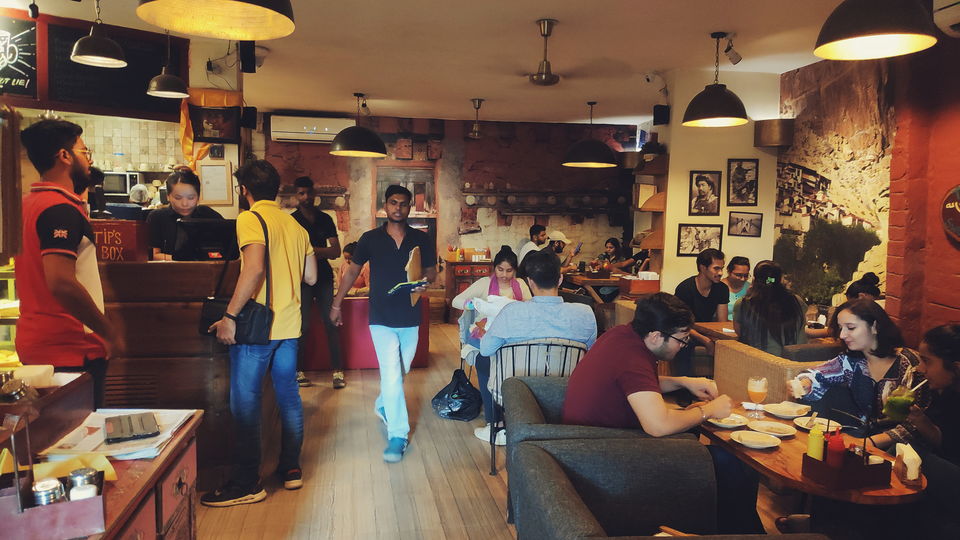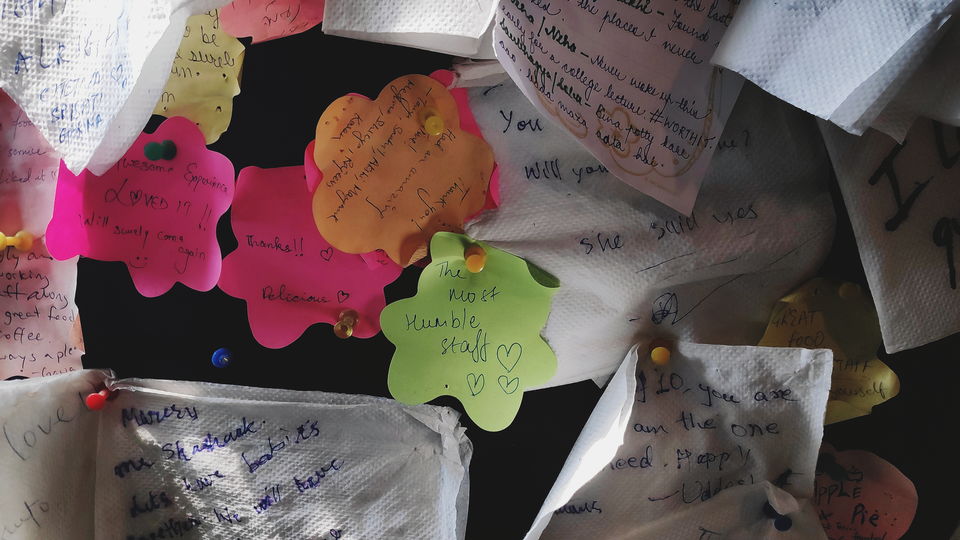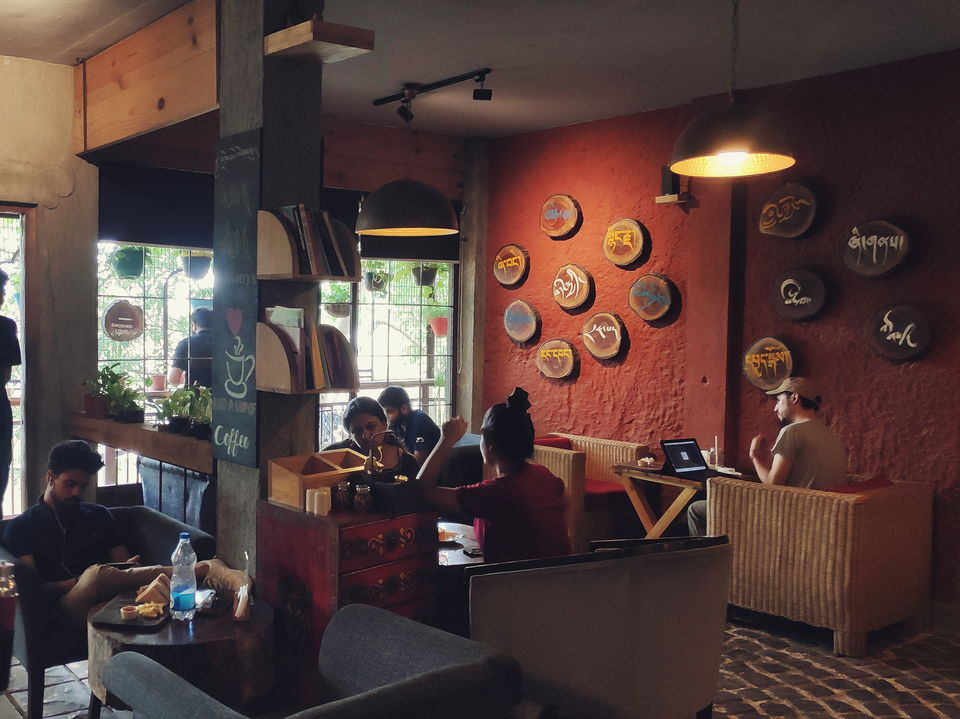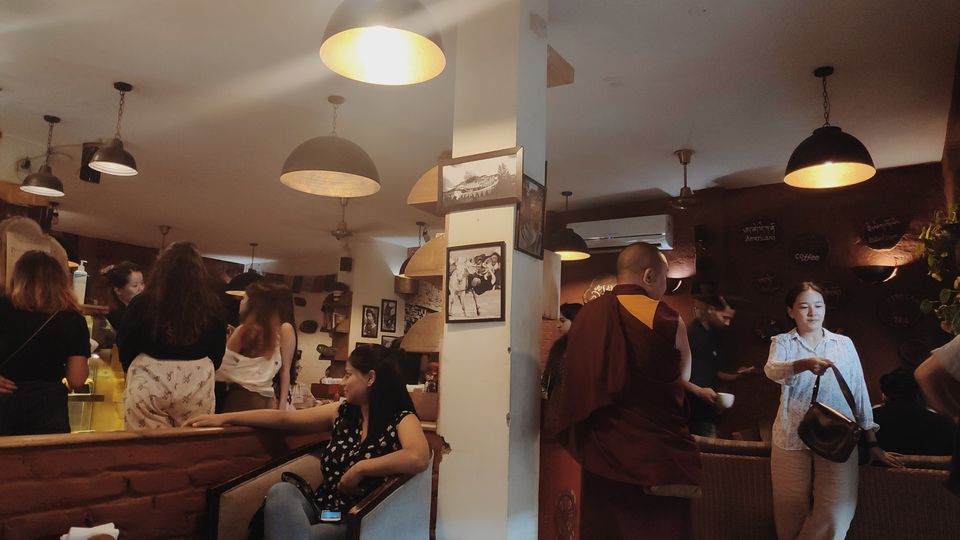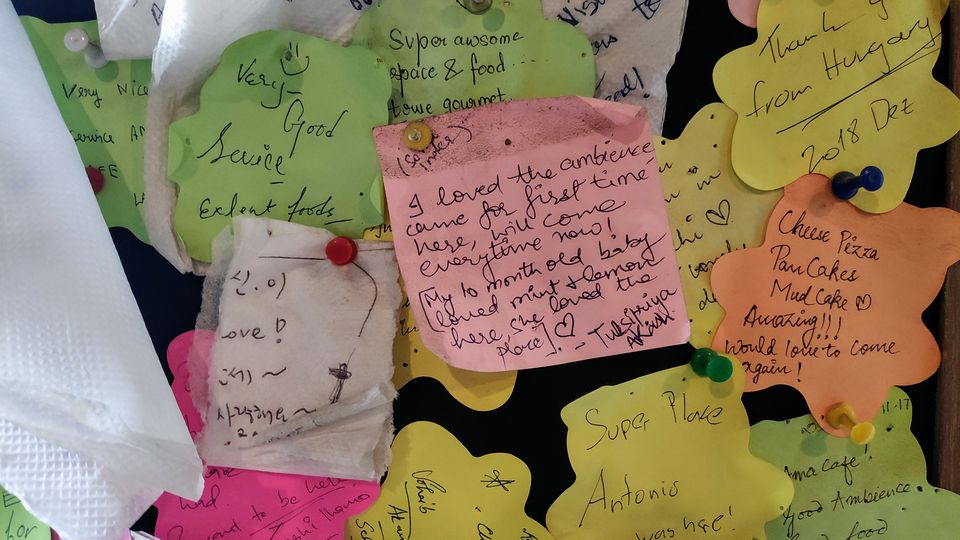 Ama Cafe was in my list of cafes I want to go to for a very long time. I came across it on Zomato, saw the delicious menu and especially the breakfast options had me craving.
Mud Cake, Ultimate YUMS!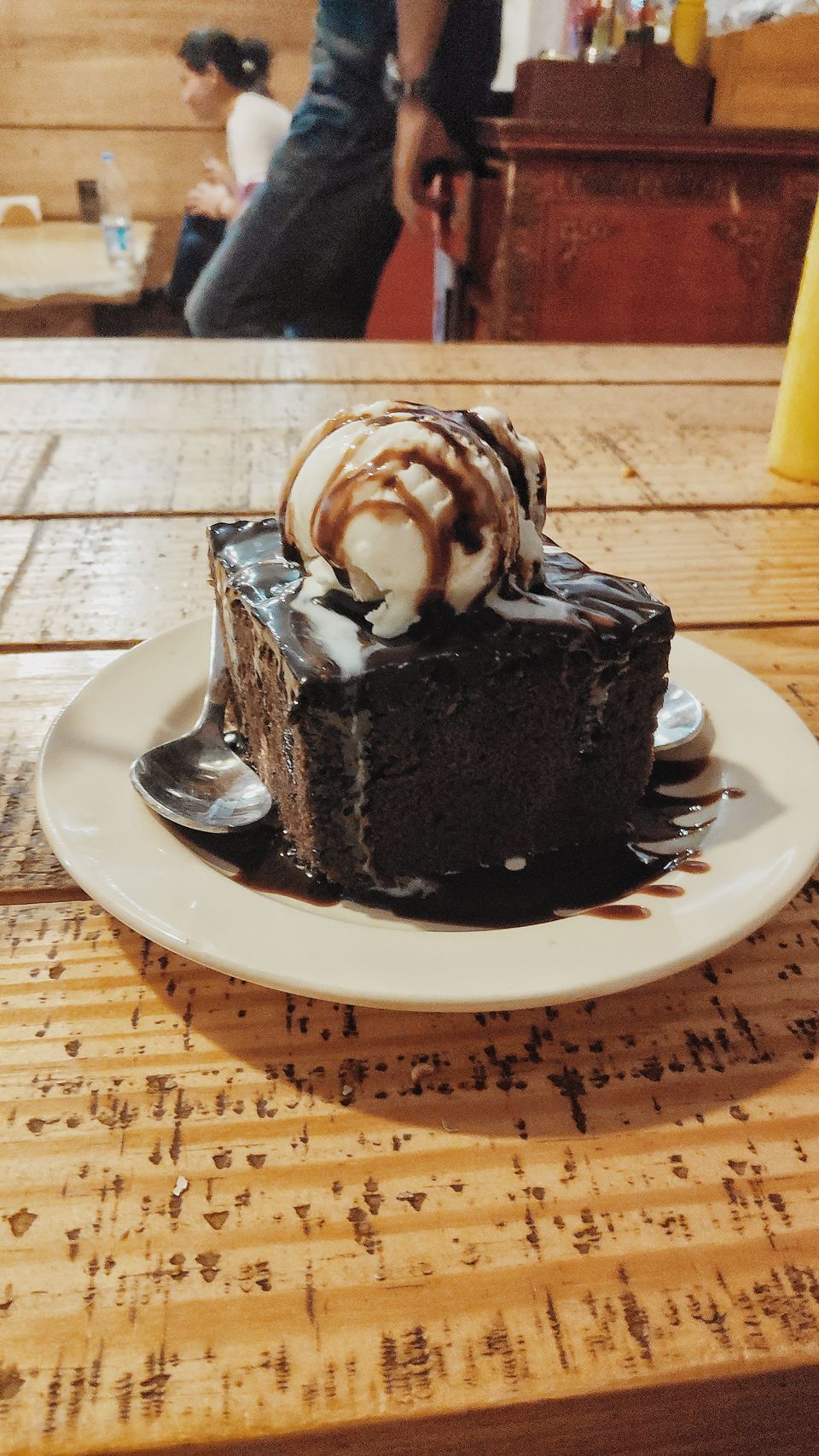 The place is most famous for its mud cake and for the right reasons. My friends ordered a mud cake and though I was too full to even drink water, the chocolaty hot mud cake made space for itself in my tummy.
Price of the mud cake: Rs. 95, add a scoop of ice cream for Rs. 40
Pizzas, Thin Crust Pizzas at their best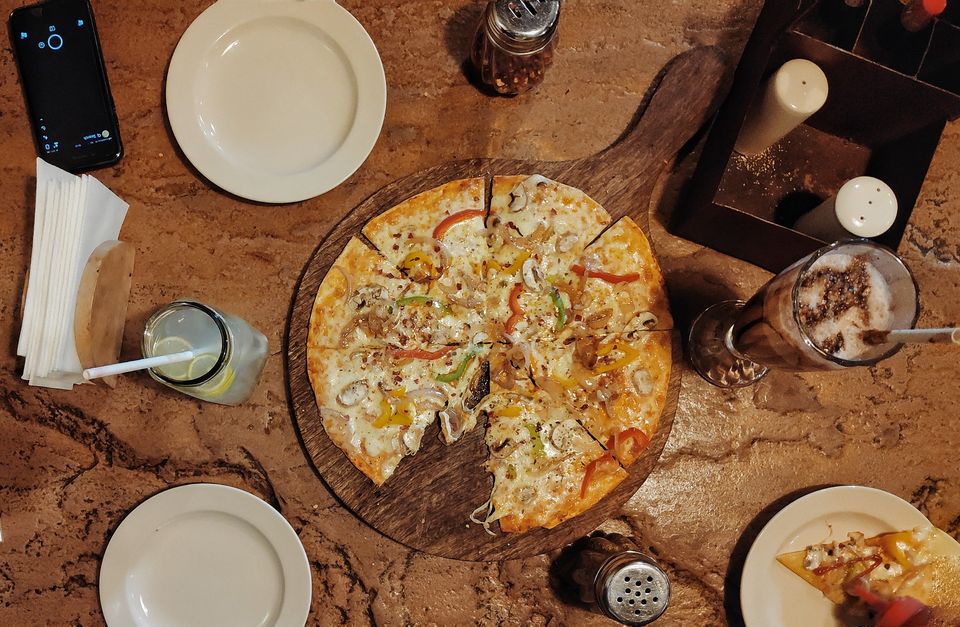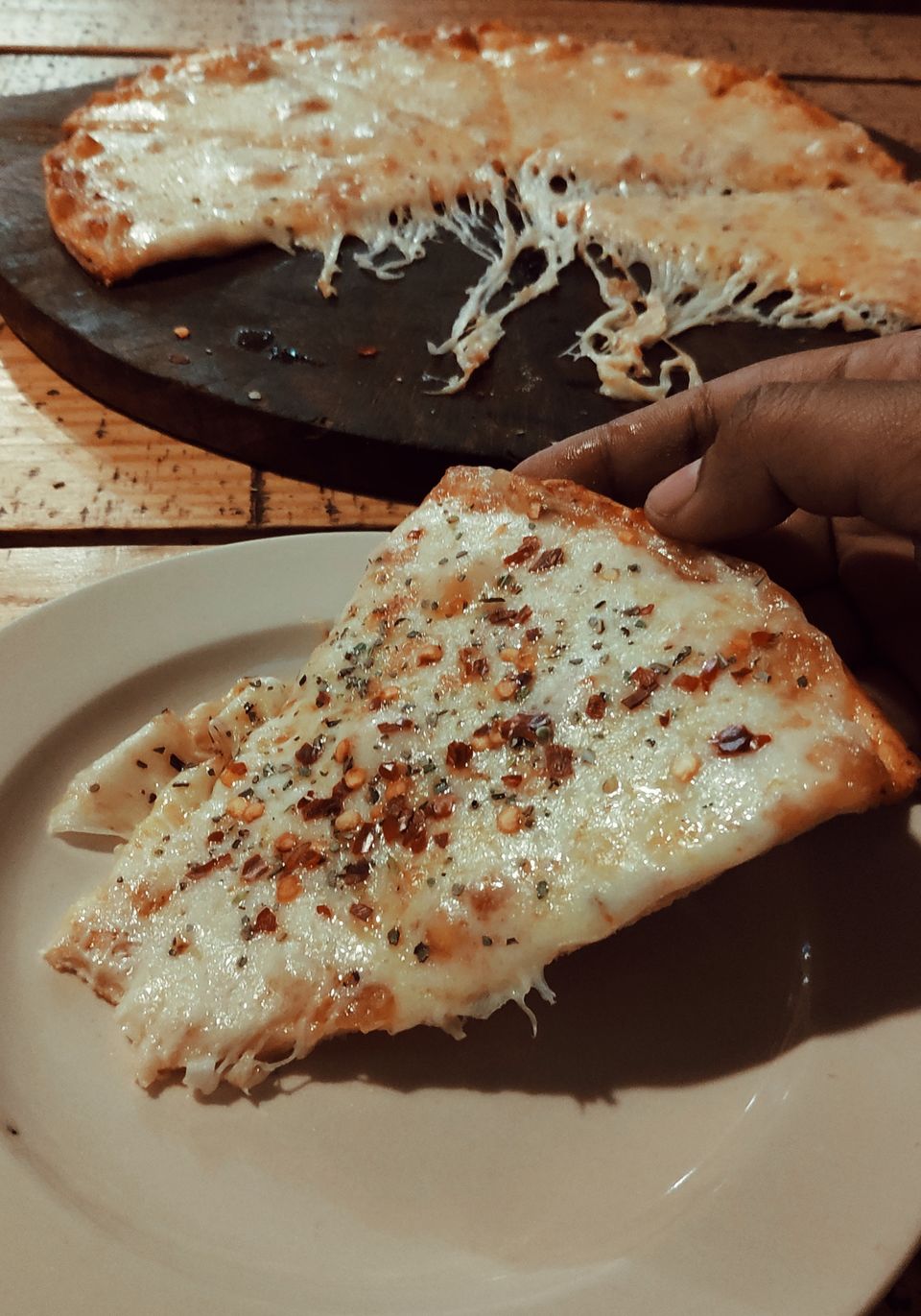 When it comes to Pizza, I'm the one who prefers thin pizzas over deep crust pizzas. Their pizzas are thin and delicious.
I tried out the Timeless Margherita pizza and the Funghi Pizza at the Ama Cafe. The Funghi pizza is topped with mushroom, capsicum, and onions. If you don't like veggies much, you can either go for the light Margherita pizza or go full-on with the 4 cheese pizza( mozzarella, cheddar, Parmesan and feta cheese).
The Timeless Margherita: Rs. 190
The Funghi: Rs. 240
Shakes, umm stay away I think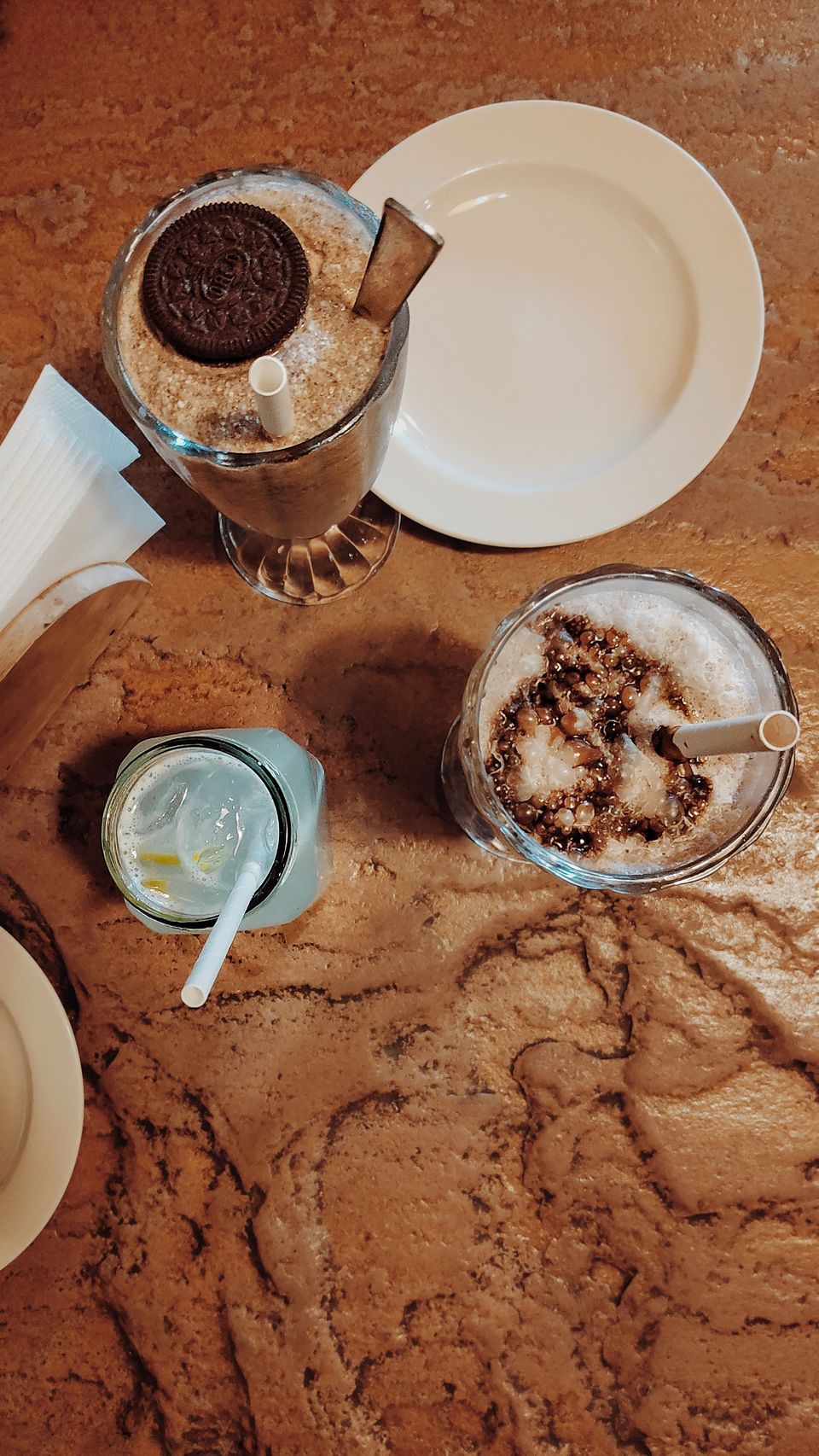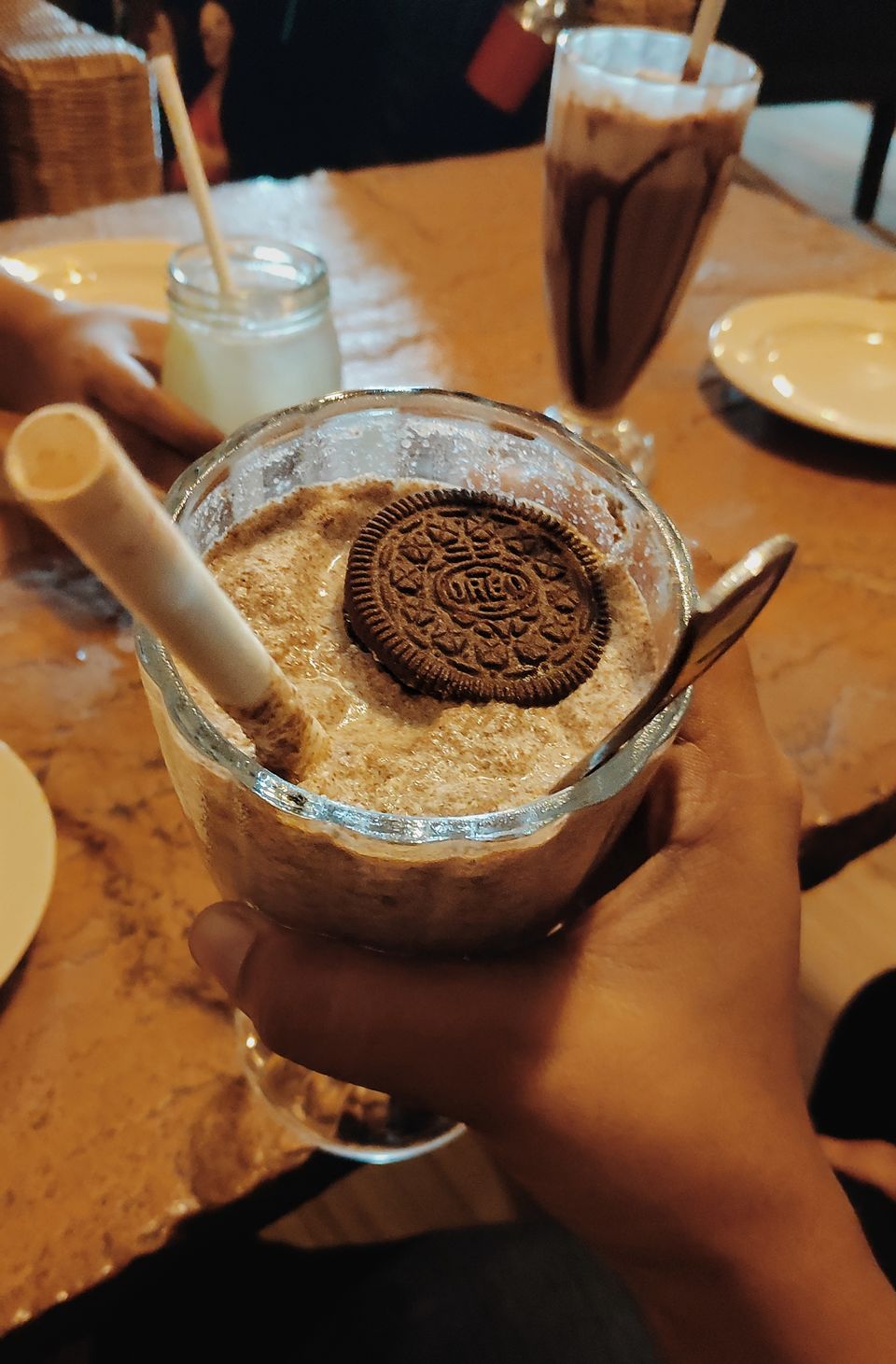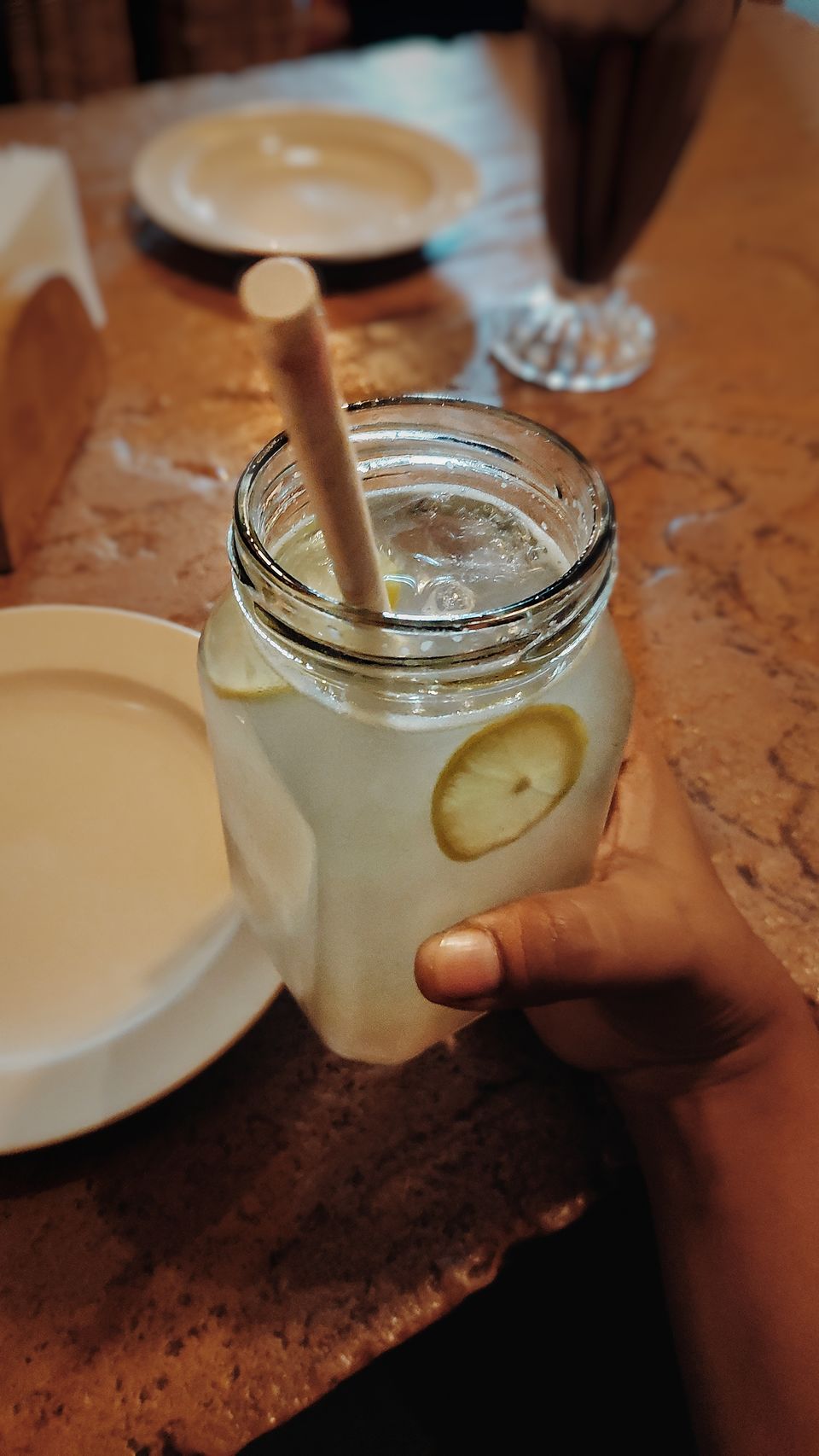 Shakes are probably not one of their best things. I tried oreo shake, chocolate shake, fresh lemonade and ice blended cold coffee.
Only the fresh lemonade tasted good. The shakes were pretty out of the place in terms of taste. I love coffee and personally love a strong coffee but the ice blended coffee was strong to the point where you can't drink it anymore.