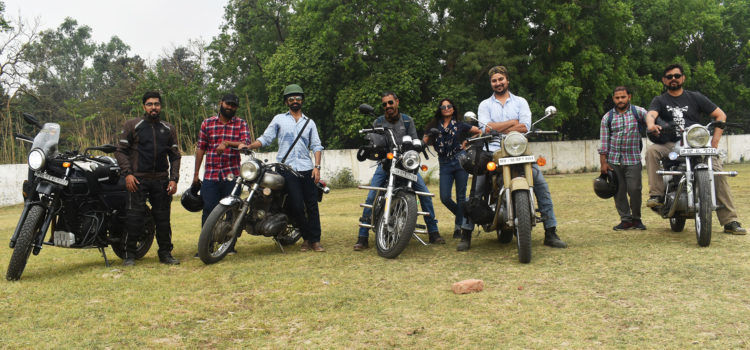 Having said that, we also realise that living in a metropolis only leaves you with so many options for a day trip! For day trips near Delhi, one mostly needs to travel at least a hundred kilometres to begin to feel the escape. But with these options listed below, you'll realise why hidden and gems are two words that go together. These are all interesting destinations great for a ride with your gang.
Please note: Distance to each destination is as measured from our Travelers Café & Motorcycle Garage in Noida, which is also the beginning point for all our Sunday Rides.
Bhardwaj Lake, Asola Wildlife Sanctuary, Delhi - 85 kilometers
Not many people know that the Asola-Bhatti forest range ahead of Chattarpur it is a natural habitat with a variety of birds, butterflies, mammals and lakes - of which Bhardwaj Lake is one. Ride to this place for an exploratory hike; be here with a group to ensure safety. It is advisable to carry plenty of drinking water and some quick breakfast options (sandwiches/ paratha rolls) with you.
Garhmukhteshwar, Hapur, Uttar Pradesh - 90 kilometres
Choose Garhmukhteshwar for a ride in the rain. Start early and discover this simple little town blessed with a close proximity to Ganga River. When here, Ganga Ghat and Nakka Kuan are two places you must visit. You'll find plenty of breakfast options on the way and around the destination as well.
Surajpur Wetland and Natural Forest, Greater Noida, Uttar Pradesh - 16 kilometres
Situated just outside the city, it is the perfect spot to ride to. Take your breakfast/brunch spread along and cherish a Sunday picnic with family/friends. It is "an easily accessible bird paradise" ( as described in a Nat Geo article). Go find yourself to know more.
Sultanpur National Park, Gurgaon, Haryana - 69 kilometres
Another haven for bird watchers on the other side of the capital, this site is plush with exotic migratory birds during winter, and makes for a charming picnic spot otherwise. It might be useful to note that it is open from 7 am to 4.30 pm. Find more information here.
Murthal, Sonipat, Haryana - 90 kilometres
This one's obvious, and certainly not hidden, but the list wouldn't have been complete without it. Murthal continues to be one of the favourite spots for bikers for a spin on NH1. Popular for the tandoori parathas served at its many dhabas, you need not worry about finding breakfast options here.
Damdama Lake, Sohna, Haryana - 60 kilometres
Damdama Lake is easily discover-able through Google Maps. However, owing to the reservoir's irregular shape and size, there is more to it than just the main site. Best explored on motorcycles, the terrain is mostly raw and uneven, like most regions that fall in the Aravalli range are. It is recommended that you carry plenty of water and quick bites with you. There's a restaurant by the Haryana Tourism board at the site. *Includes off-roading
Unchagaon, Bulandshahr, Uttar Pradesh - 100 kilometres
Did you know you can find Dolphins in North India? Yes, you can. All you need to do is plan a ride to Unchagaon. 100 kilometres via Bulandshahr, Unchagaon in Uttar Pradesh is known for its Gangetic Dolphins and an ancient temple of Amantika Devi. Owing to the fact that Garhmukhteshwar is merely an hour away from Unchagaon, one may cover both in a day's time.
Bhola ki Jhal, Meerut, Uttar Pradesh - 60 kilometres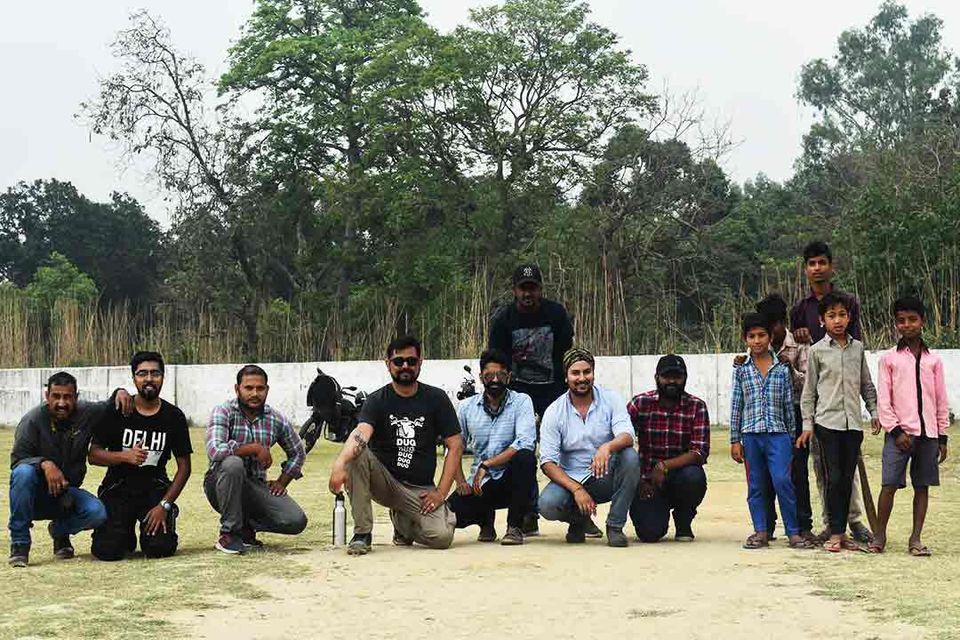 Take a left from the Delhi-Meerut highway, just before Meerut, and you are in for a beautiful 25-kilometres-long stretch with the Ganges flowing alongside. Around Bhola ki Jhal, you can indulge in some fresh juice, pakoras, chai, bread omelette etc for breakfast. Our gang of riders played a match of cricket at the site to add some fun to the day.
Nuh is an ancient town in the state of Haryana. According to Mahabharata, the area was granted by Yudhisthira to their guru Dronacharya. If you're a history aficionado, you must visit the ruins of the Ghasera Fort and the Chui Mal ka Talaab, when you ride/drive to this destination. Have breakfast on the way.
Pratapgarh, Jhajjar, Haryana - 110 kilometres
If you're looking forward to an eventful day post riding, Pratapgarh can be an ideal destination for your group. You and your gang can immerse yourself in a range of activities at the popular Pratapgarh Farms here. Explore breakfast options on the way.
While most traces of the Mughal rule in the historic city of Panipat have faded, this one treasure still stands strong. Named after Kabuli Begum, Babur's wife, the Kabuli Bagh Mosque was built in 1527 by the emperor Babur to mark his victory over Sultan Ibrahim Lodhi at the first Battle of Panipat in 1526. A halt at Murthal for breakfast mid way can be a good idea; there are enough restaurants on NH1 ahead of Murthal as well.
It is best to carry a basic tool kit and a first-aid box at all times.
If you think you have another interesting suggestion for day trips near Delhi, do let us know! We will update the article with your contribution. Meanwhile, join our Facebook group to stay updated about our Sunday Rides and other trips.

This blog first appeared on www.escaperoute.co.in