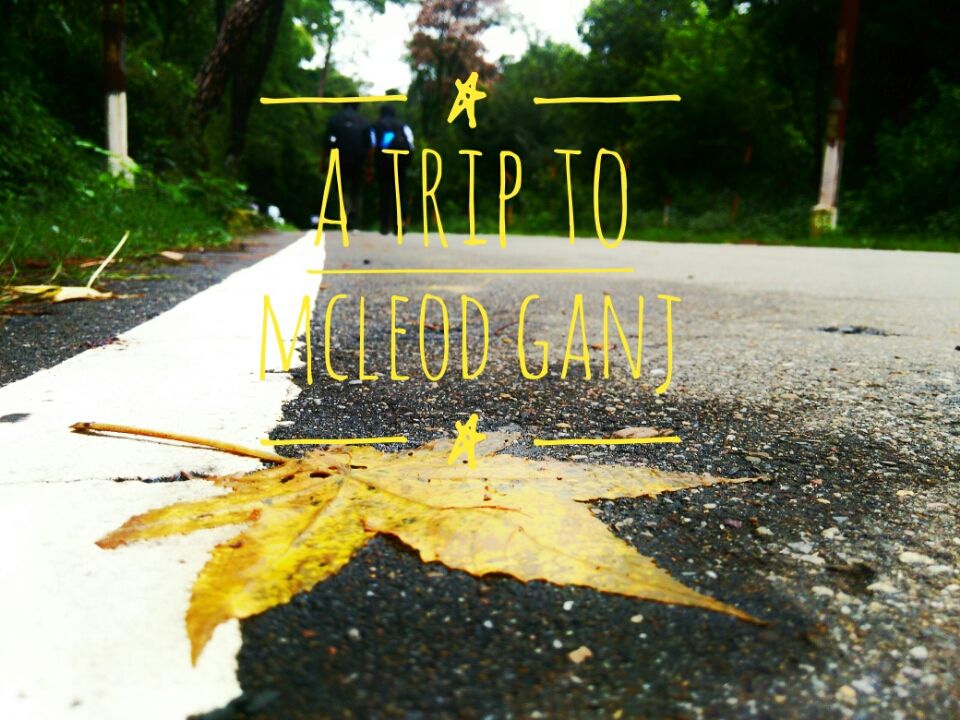 This trip was actually planned as an attempt by me and my friends to escape my unbearably boring college days,but who knew nature had its own pandora of surprises for us, leaving us awestruck in its own beautiful ways. Mcleodganj,that was it.It was definitely love at first site.I never knew walking could be so blissful.
Since my friends trusted my organisation skills the most, i was appointed as the trip-incharge. Bookings were done asap and we left on 24th july,2016.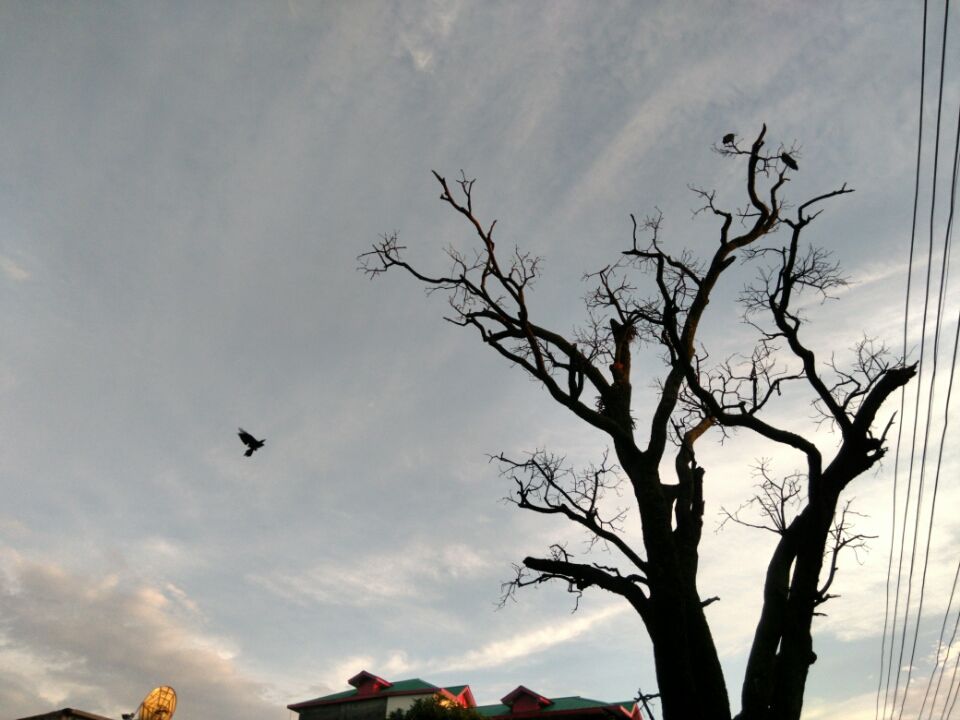 We reached our destination by morning.It was a whole new adventure since we were clueless about anything.Our doomed faces bore the evidence of the tiring bus journey, but our excitement clearly knew no bounds.As an explorer both my soul and lens wanted to capture this infinite beauty.
To begin the trip ,we started off with the Dalai Lama Temple.The heavenly abode of god in those galleries could be simply felt.The silence was tranquilizing. Next on our to do list was the Bhagsu Waterfall. As we were heading for that,I noticed the lively streets we crossed in between had some messages painted on their walls. Further going ahead ,we passed by a small monastry.Those sacred prayer wheels it had were indeed an eyecatcher .At the very first glance of it,my heart made a wish.
The view from top of the falls was breathtaking. Simply dropping your feet in that cool water felt serene .My heart was enthralled beyond limit.
Yes I knew I was happy.
Then we headed further for the most awaited part of the whole experience, the TRIUND TREK. Although our travel agent had made prior arrangements for a guide,food and tents to spend the night ,we chose to discover our destination by ourselves.
It was a 9km treacherous but beautifully crafted route paved by mother nature (yes nature is the ultimate decorator,it doesn't need any human touch). With each step towards TRIUND ,my heart was pounding with sheer joy. Plus the excitement had its own course of exponential increase.
That moment when we finally reached the peak, it was indeed the happiest feeling i had felt in ages. A beautiful ,immense mountain stood infront of me. I was far away from the maddening crowd and those tormenting noises of city. The envelope of silence wrapped around it was soothing. We spent the night in a tent. Next morning it wasn't my alarm that woke me up,but it was the mother nature knocking herself with her sunrays. Watching the sun rising from 3000m above the sea level did charge up our souls for real.
It was time to recollect all we had experienced and head back to Dharamshala.In the meanwhile we checked out the market place,had a sumptous lunch in a tibetian restaurant and took a minivan to Dharamshala where we spent the night.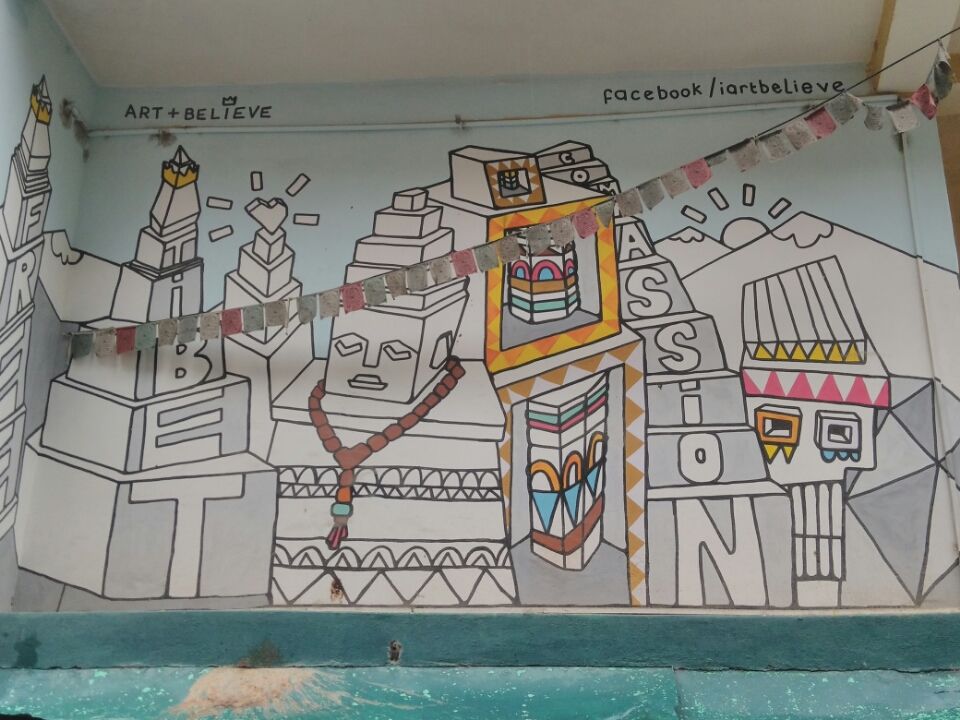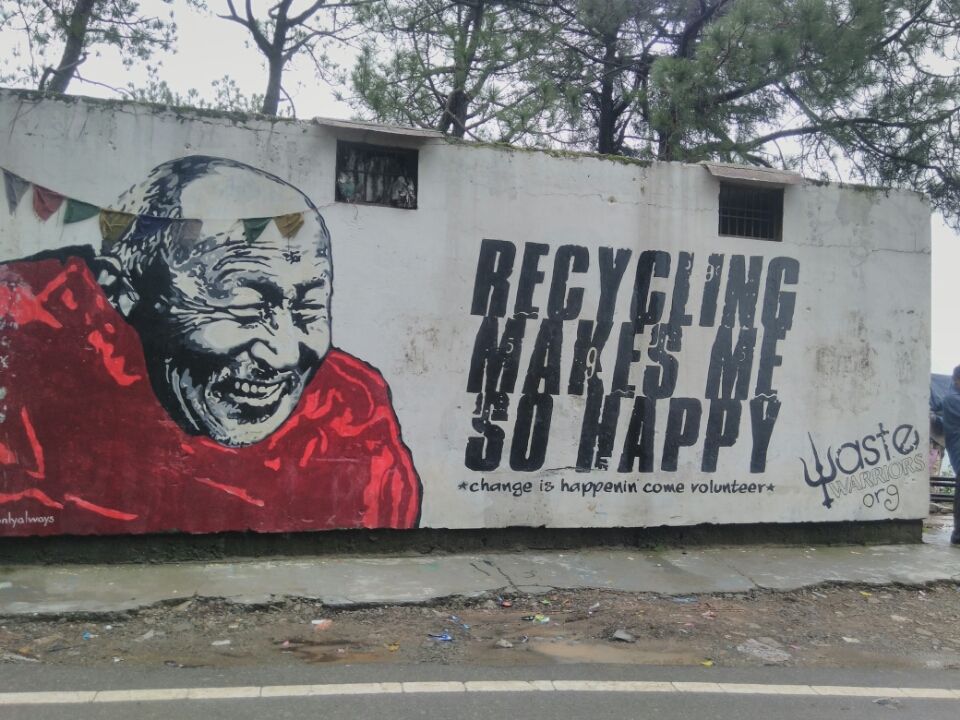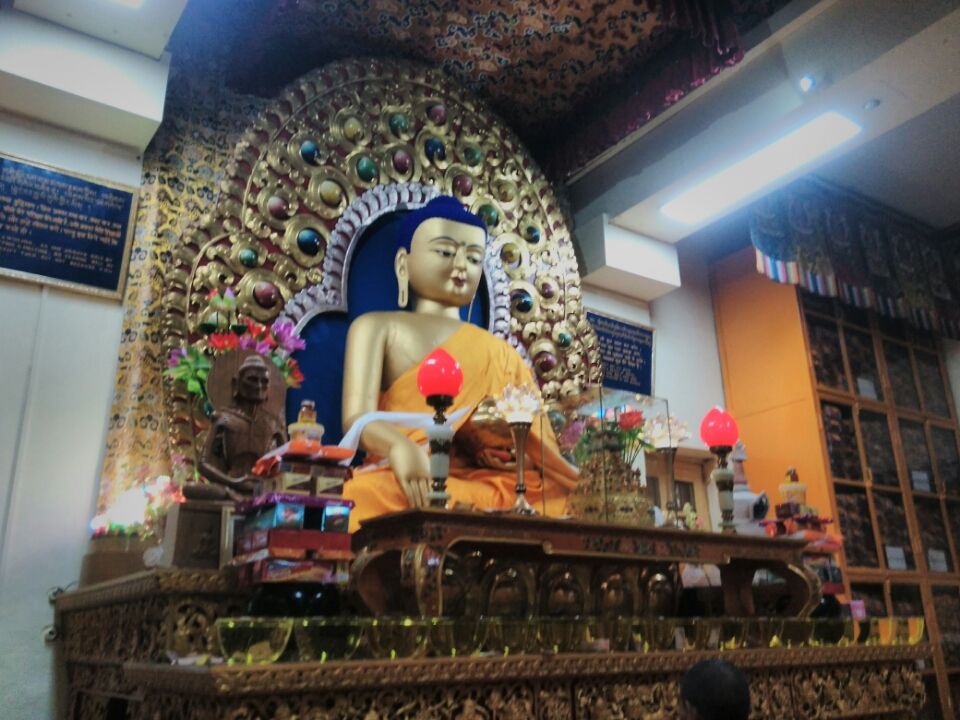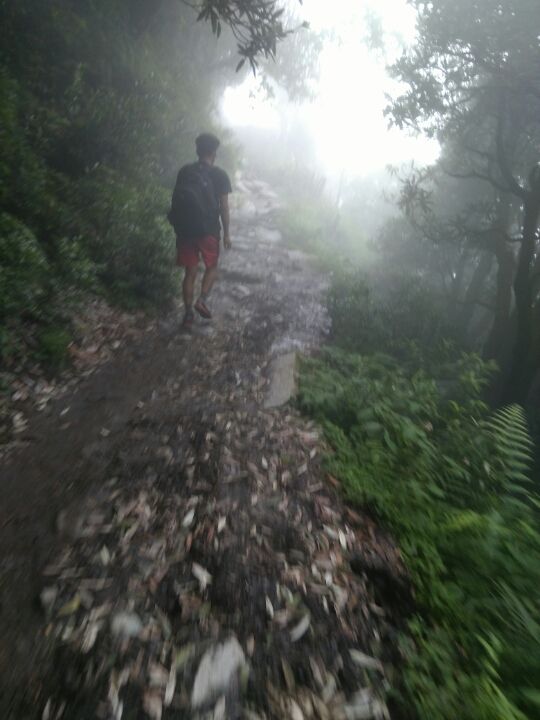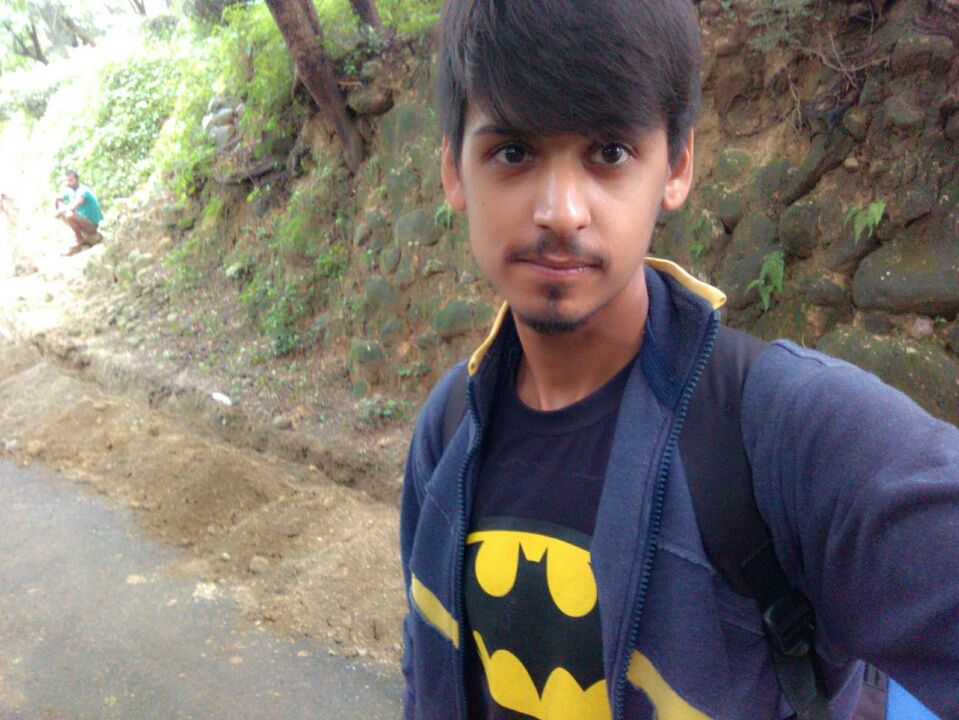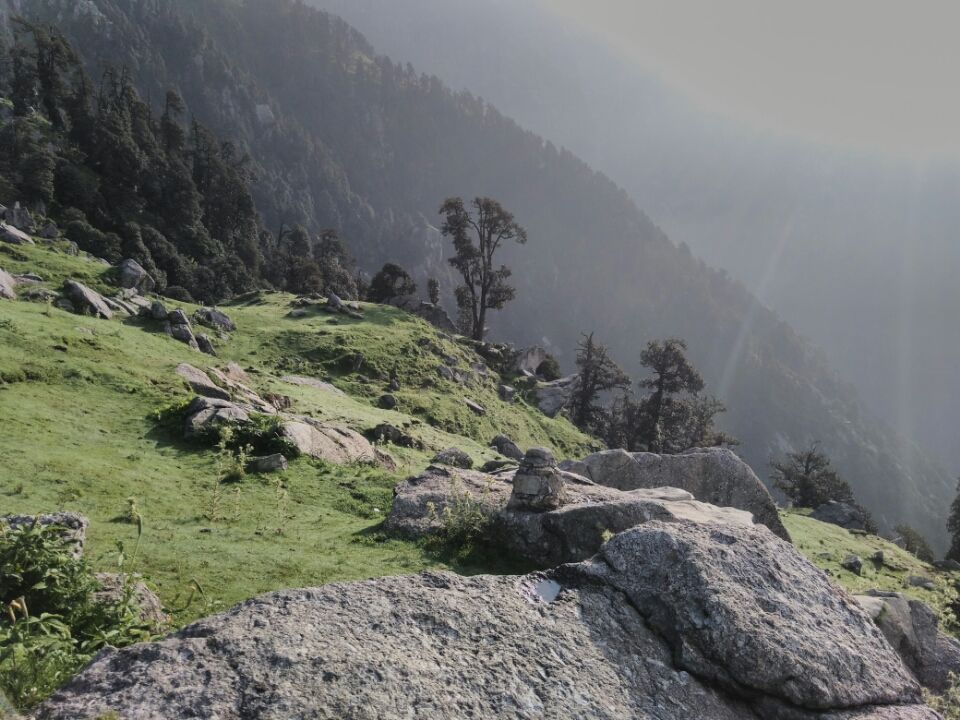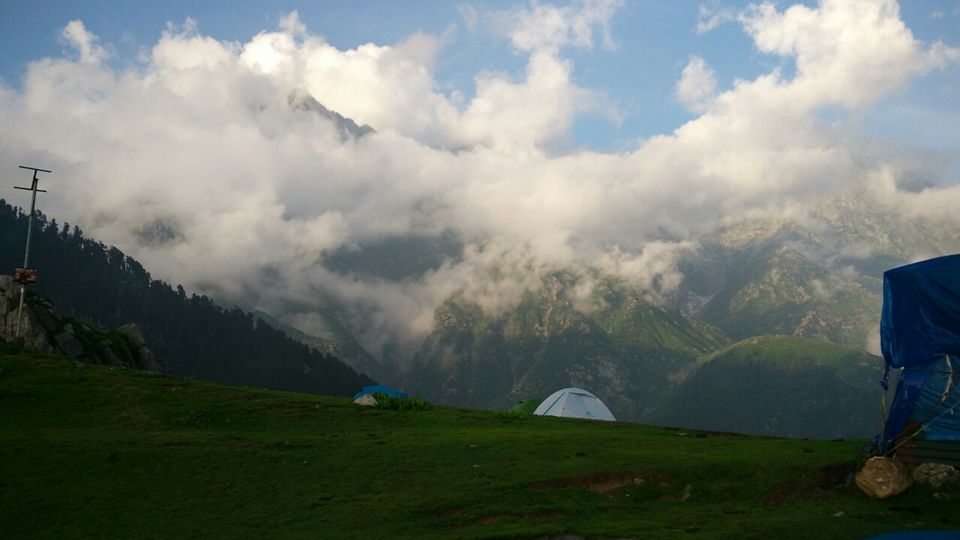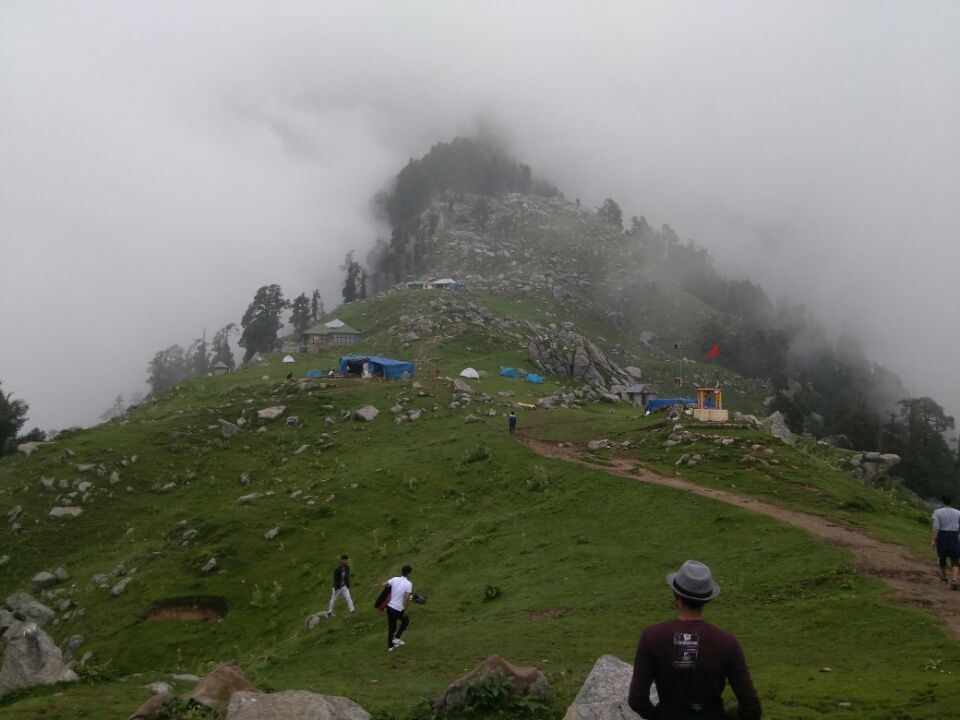 The next day was for Dharamshala. We had some drinks in the night.

The next day we saw tea gardens and then we moved to the bus that took us to kangra.

The bus ticket was 40/- per person

The kangra fort is a great place to visit.

And in the evening we returned to the bus stop and boarded our bus to Delhi.

This was an experience of a life time.

Total budget per person was 3500/-.