The concept of time, as it is commonly understood by normal people with normal jobs and normal goddamn lives, doesn't exist on the road. The nights spread out like the dark, godforsaken highways that distinguish them, and the days run together like Thanksgiving dinner smothered in gravy. You never really know where you are or what time it is, and the outside world starts to fade away.
These lines from the book How to Kill a Rock Star by Tiffanie DeBartolo hold true to the essence of travelling. Travelling has always been a way to forget about life's problems for some time. And, what better way to travel than a road trip with friends!
We were planning a trip since long but unplanned circumstances play a great role in hindering the easy going lives of youth. The initiation ceremony was the toughest – you have to choose your partner wisely.
The idea was to take a short road trip from Delhi. After a lot of research, the place we zeroed in was Kasauli. The mode of travel was a car which we rented from Zoomcar.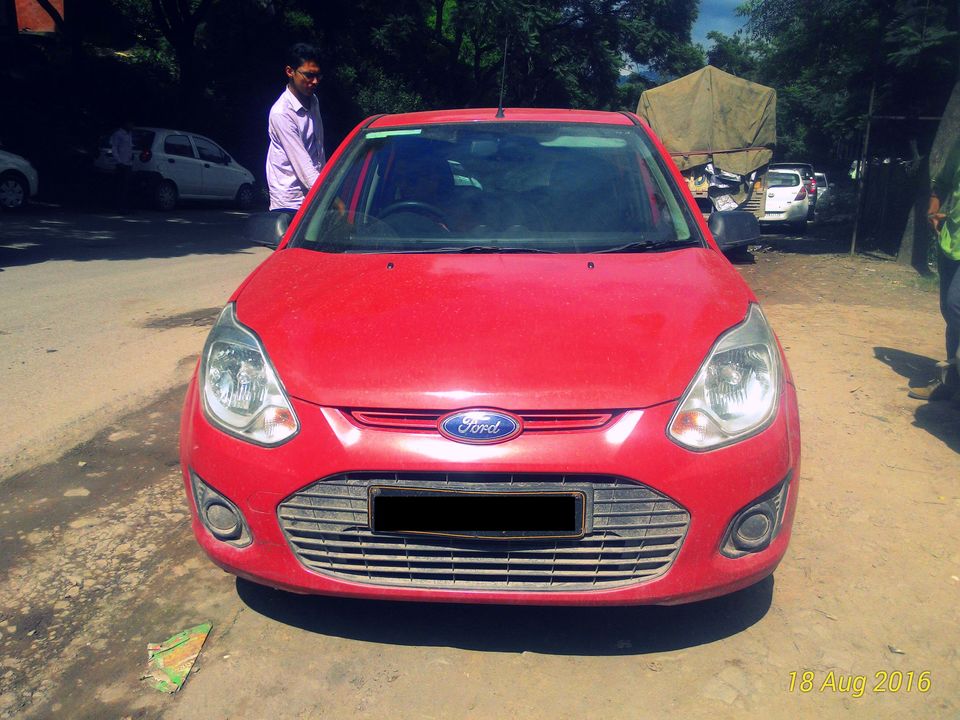 Delhi to Kasauli takes approximately 6-8 hours depending on traffic and weather conditions. The route for road trip is easy; one has to take NH 1 (or Grand Trunk road) from Delhi to Ambala and then take a right from Zirakpur for the hills
Detailed route:
Panipat » Karnal » Kurukshetra » Ambala » 14 km before Chandigarh; right turn towards Kalka, from Zirakpur » Just before reaching Pinjore take a turn on the Shimla highway (Board boldly visible showing diversion for Shimla) » Shimla (NH-22) » 2 km before Dharampur, left turn towards Kasauli from Maxima watch factory chowk » reach Kasauli 13 Km ahead.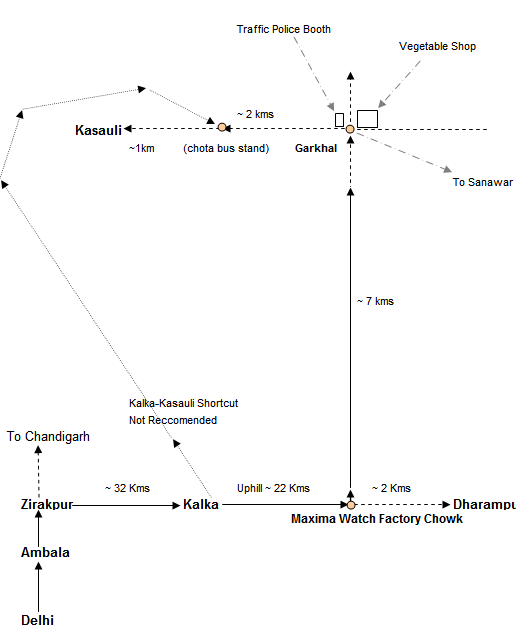 It's best to start early morning from Delhi (which of course we never did) as leaving Delhi takes around 2 hours and the later one starts, the more likely one is to get stuck in traffic. We started off around 12 pm and found the roads filled with traffic. Abiding by the ritual, on our way we stopped at Murthal, which is famous for its road side Dhabas (Indian Food Joints) and had lunch at one of the most famous Gulshan Dhaba. The paranthas were big, hot and dripping with white butter; the pickle was tangy and the Lassi was chilled, fresh and very tasty.
After reaching Ambala, from Zirakpur flyover we took a right and continued straight towards Himachal. If you go straight instead of the right turn you'll reach Chandigarh. The straight route leads you to Himalayan Expressway, though we were a bit confused and curious as to why there are no sign of hills. The Himalayan Expressway is a well constructed 27.5 km stretch that runs cutting the Shivaliks at the trijunction of Haryana, Punjab, and Himachal Pradesh. It connects Zirakpur in Punjab to Parwanoo in Himachal Pradesh. The stretch runs through 2 km in Punjab, 21 km in Haryana, and 4.5 km in Himachal Pradesh.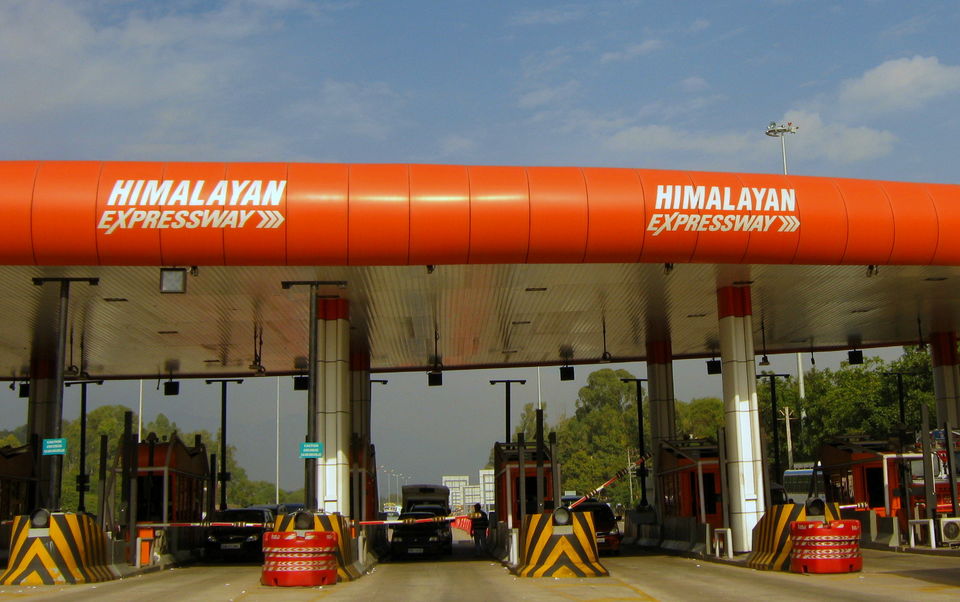 It was evening when the road entered mountainous terrain appeared and we started feeling the thrill of driving on the hills. The weather was pleasant with some drizzle.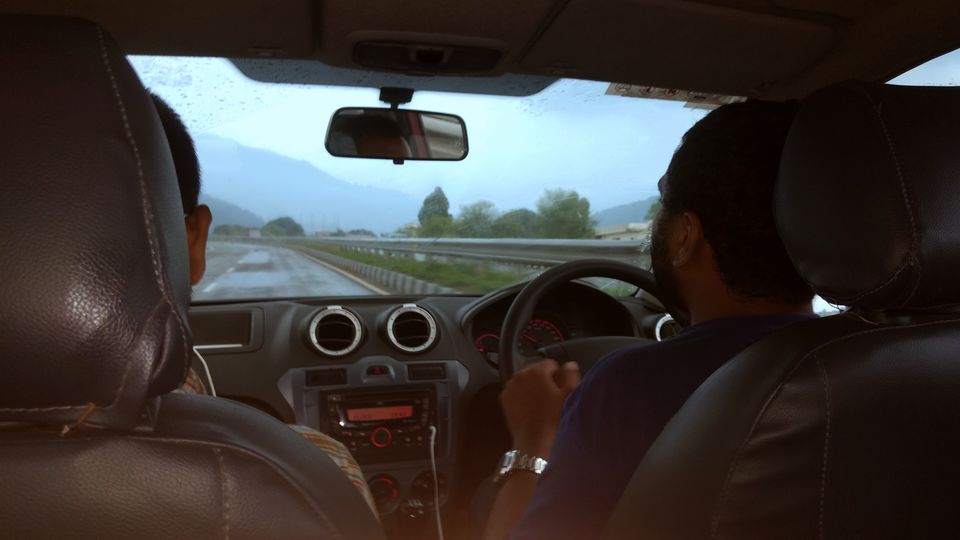 From Maxima Chowk one has to take a left to go to Kasauli as the straight road goes towards Dharampur and further to Shimla. The road further up to Kasauli was narrow and dark as there were no street lamps.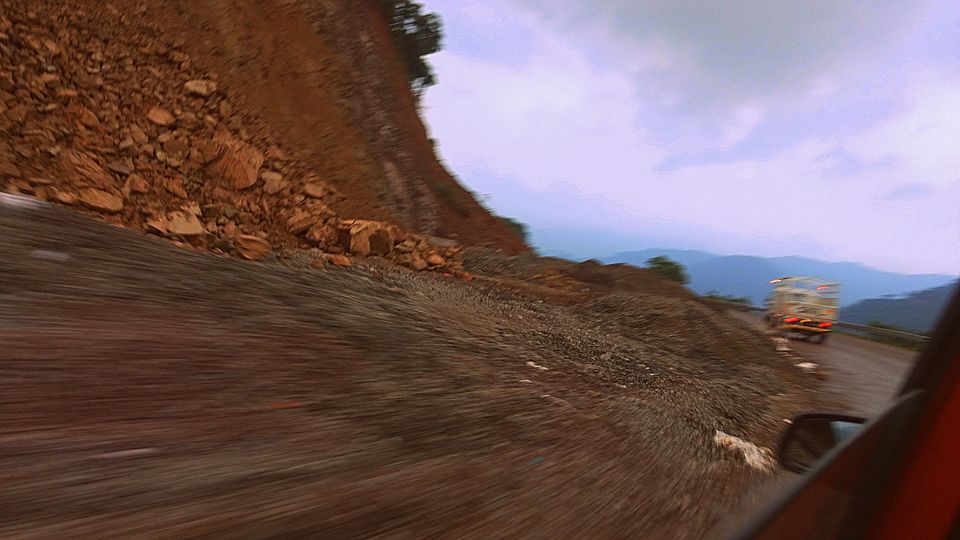 It was 8 pm when we reached Kasauli. We had not pre booked a hotel so we searched a bit and settled with a homestay just near the cobbled market of Kasauli. We had our dinner at a small shop in the cobbled market as it was the only one still open.
The next day we woke up early and had our breakfast of delicious Bun-Samosa and piping hot Gulab jamuns at 'the Khushwant Singh' famed Narinder Sweet House or Tannu Halwai.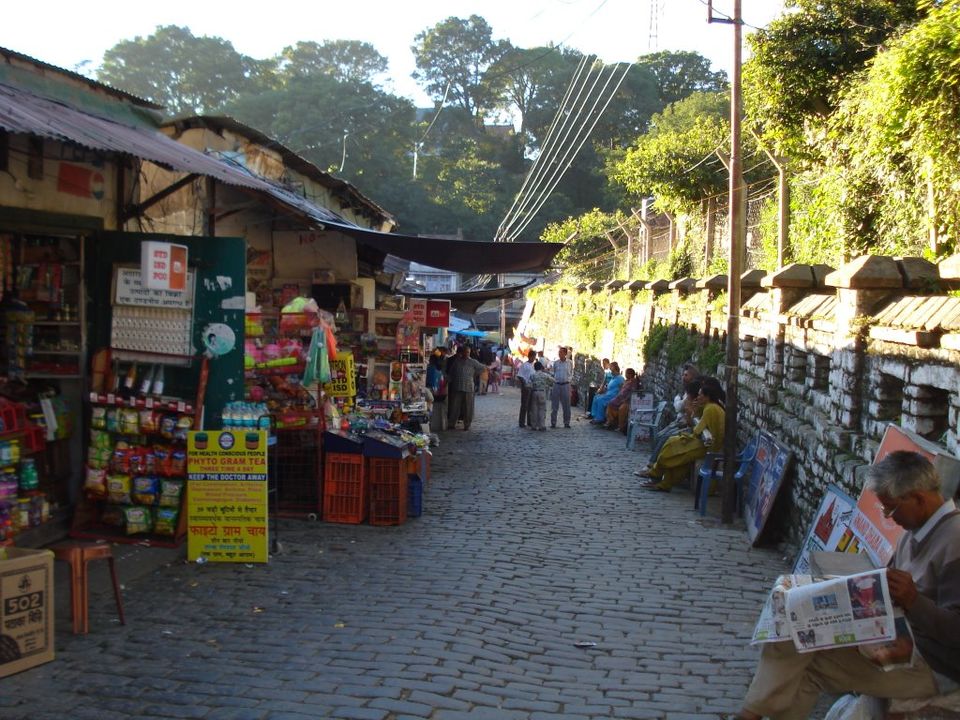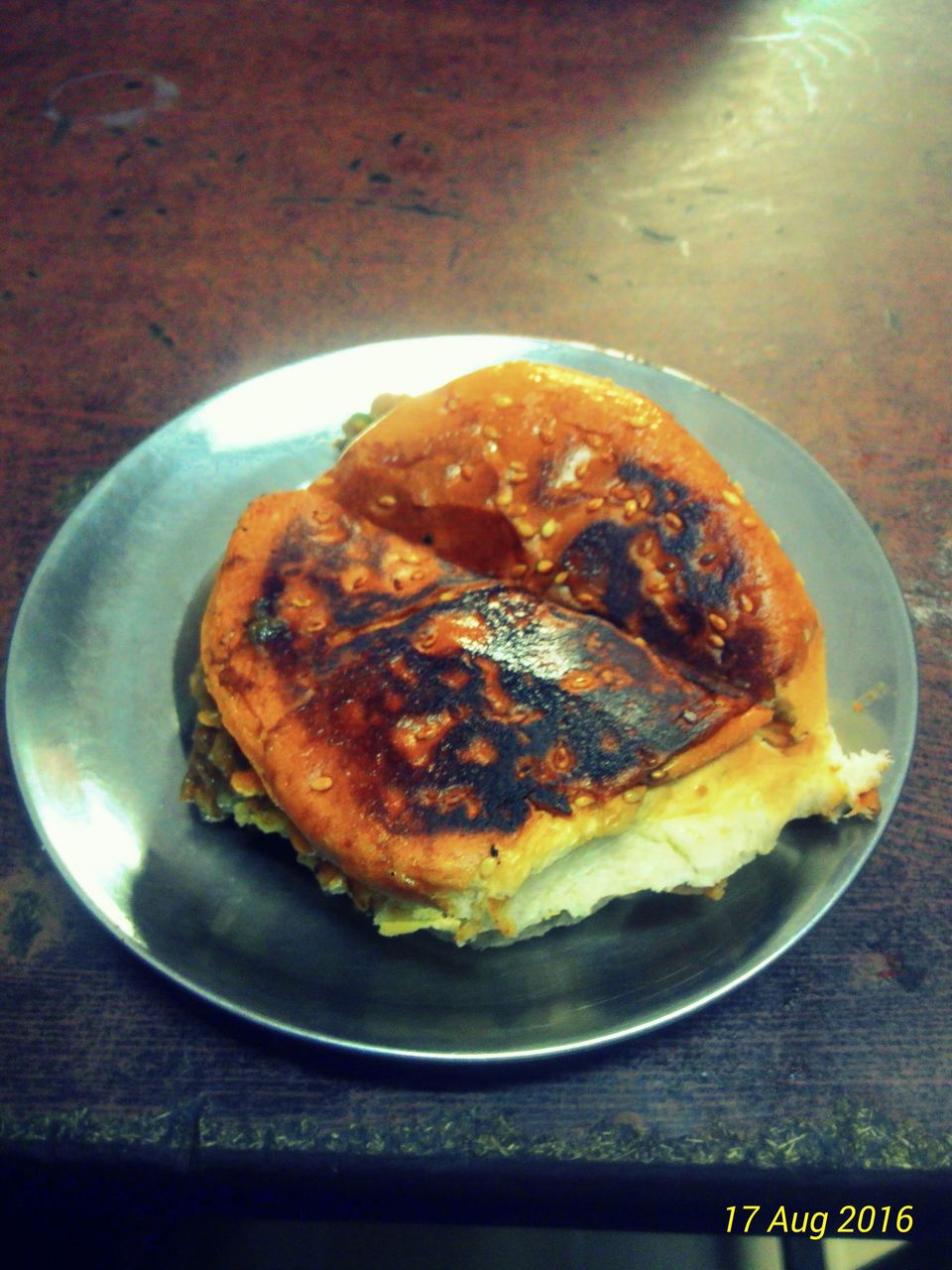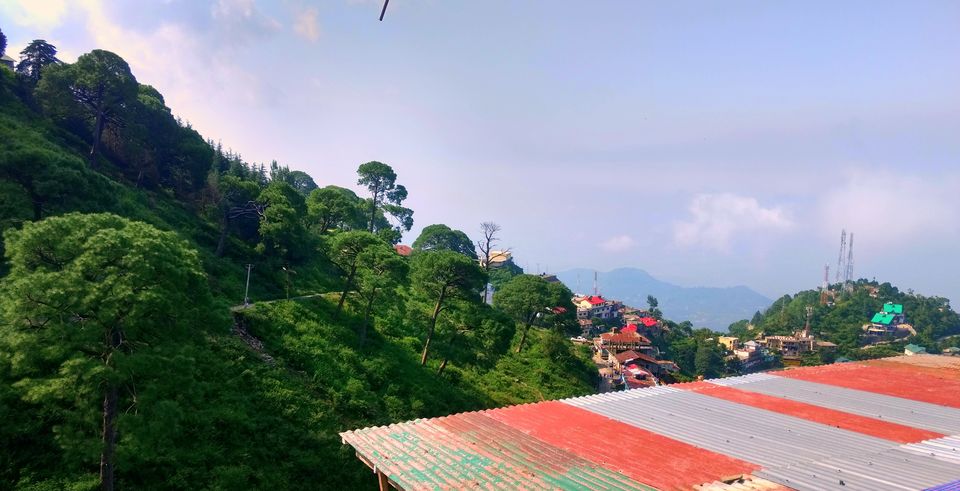 After having our breakfast, we went for a walk and visited the attractions of Kasauli:
Kasauli Club: Established in 1880, this is one famous club in Himachal Pradesh. Only members and the military officers serving in Kasauli are entertained in the same.
Sunset point: Situated on upper mall, Kasauli 100 mts ahead of Kasauli Club. Sunset view from this place is a moment to treasure. After the Sun-sets one can see an eagle eye view of the far but clear bright lights of Chandigarh, Panchkula, Baddi, Nalagarh, Kalka and Pinjore, of course on a clear night.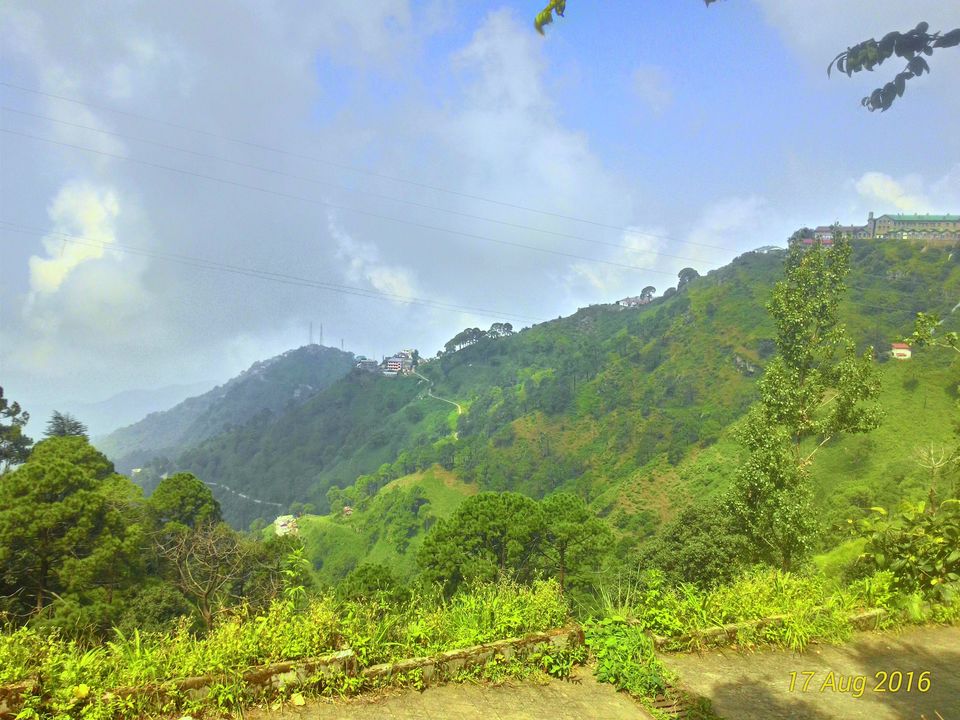 Lover's Lane and Suicide Point: A few meters ahead of the Sunset point lays this.
Gilbert Trail: Approx 700 metres ahead of lovers' lane is Gilbert trail which offer a long walk in perfect nature.in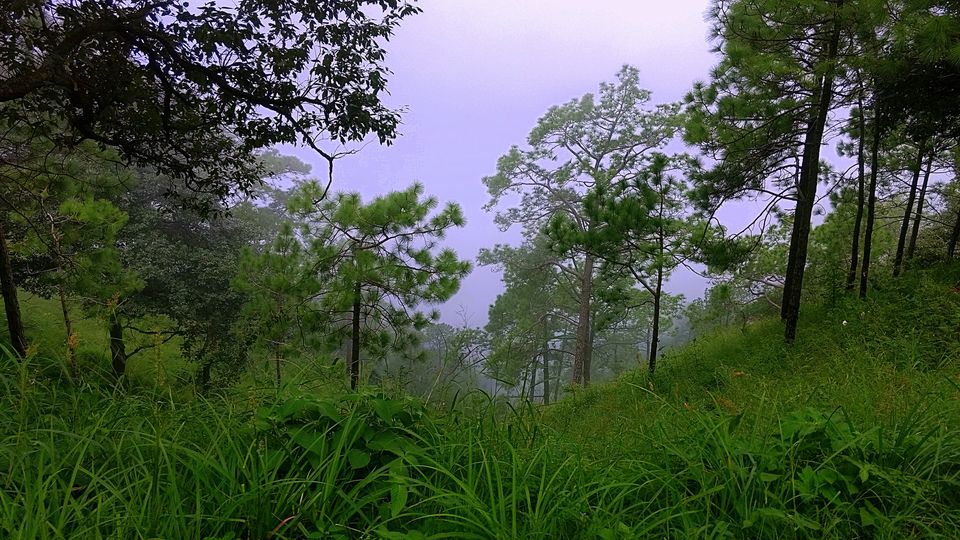 C.R.I: Central Research Institute was established in 1905 and it is a premier National Institute engaged in many R& D activities. The anti-rabies inoculation was invented and is still being made here. Also many anti snake bite vaccinations are being made here.
Christ Church: Christ Church was previously an Anglican church, inaugurated on 24 July 1853. Since 1970 it has been under the auspices of the Church of North India (CNI) in the diocese of Amritsar. The church contains Spanish and Italian imported stained glass windows depicting Christ, Mary, Saint Barnabas and Saint Francis.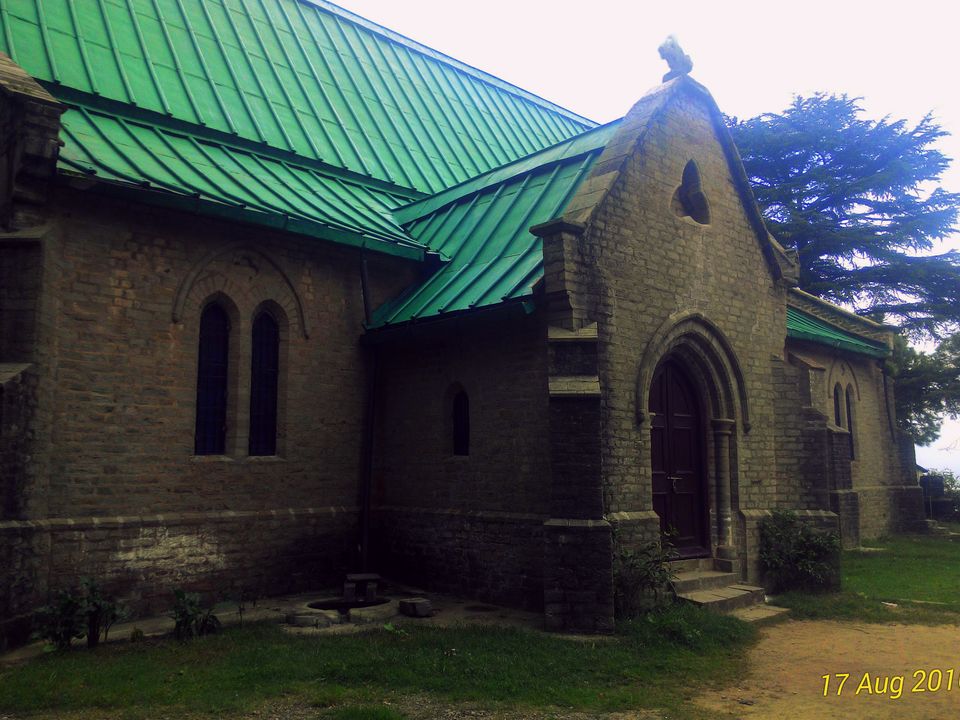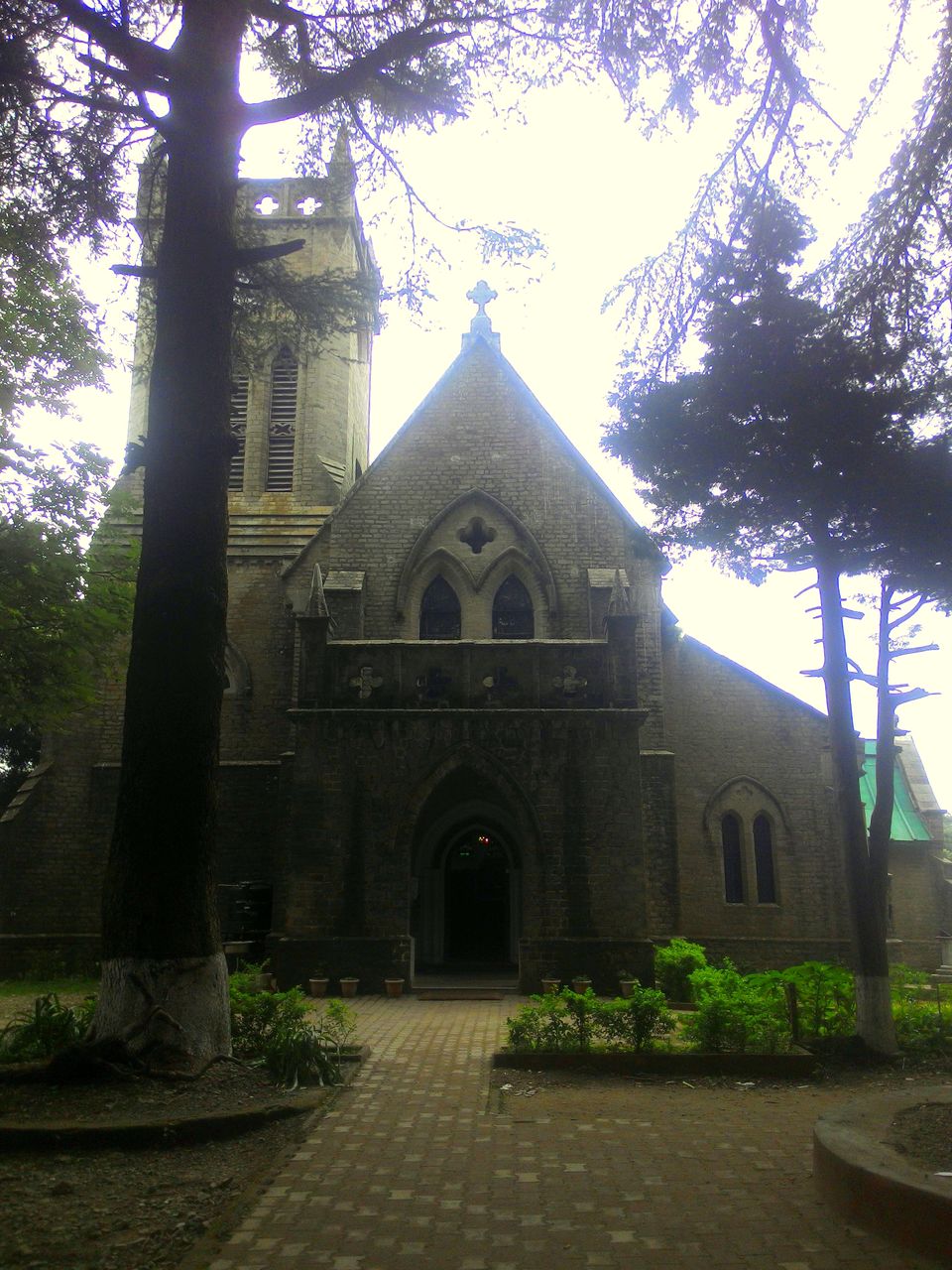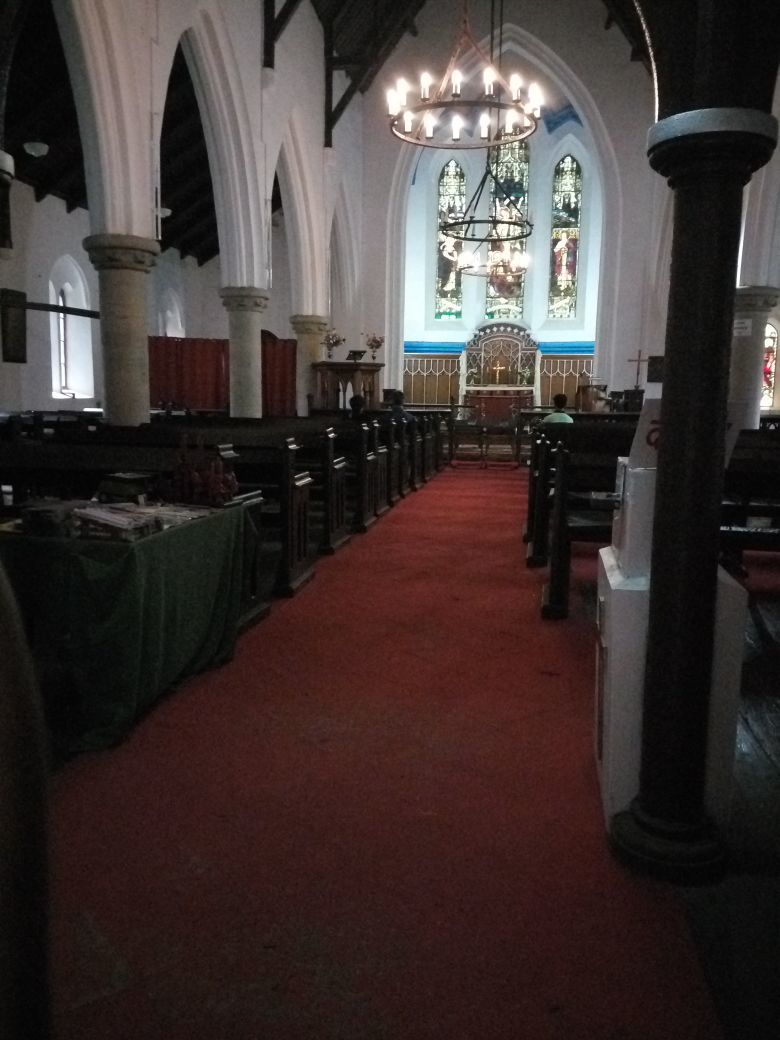 Shopping: Shopping in Kasauli is limited to buying handicrafts and local knick-knacks. The Mall Road offers a wide range of products including woolens, jams, pottery items, ceramic mugs as well as fresh fruits from the orchards. You may also buy fresh fruits such as apricots, plums and peaches, in season. The small town of Kasauli is renowned for jams, jellies and marmalade.
Kasauli is a quaint little town that looks straight out from the British era. It is a place to sit back and relax without much to do for those with a rush for adrenaline.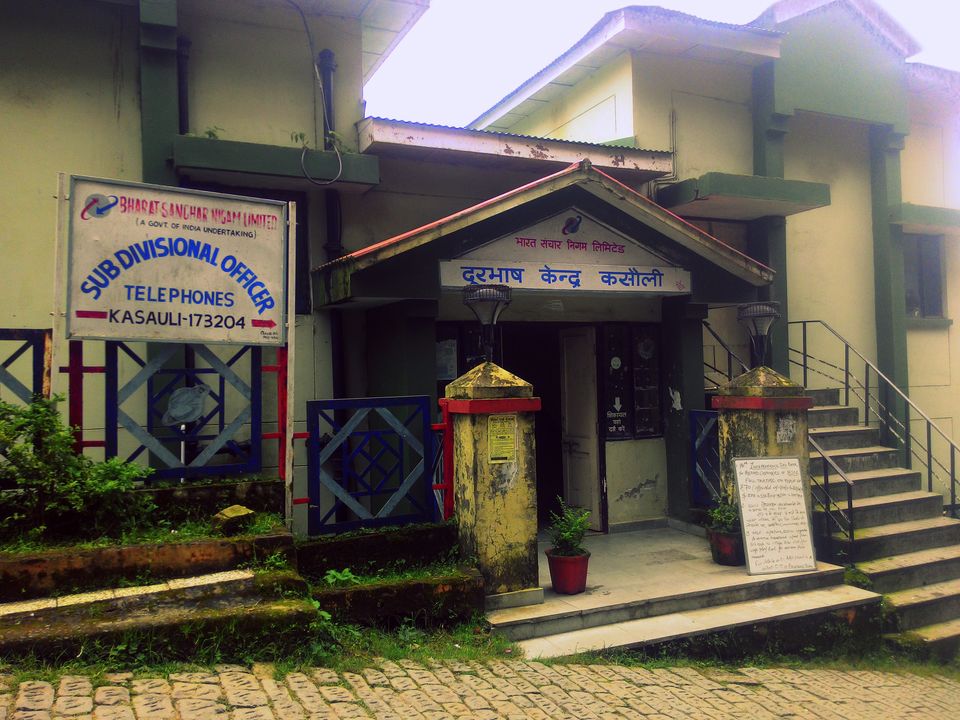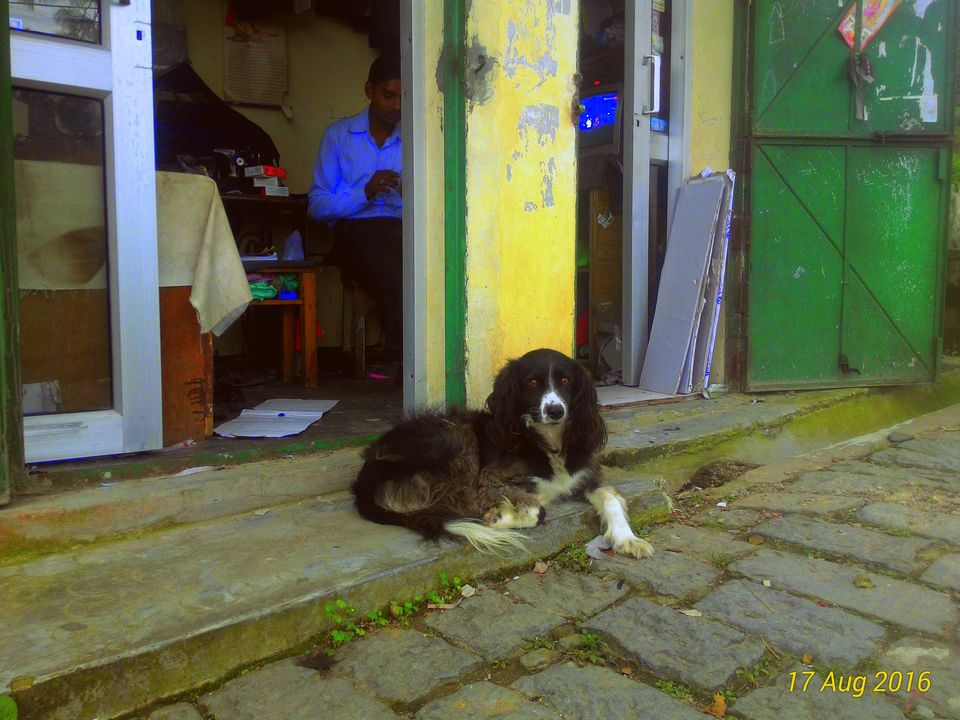 As we were left with nothing more to do in Kasauli we decided impromptu to visit Shimla. Such adventurous we are!
It takes around 3 hours to reach Shimla from Kasauli. One has to climb down to the Maxima Chowk and take a left from there towards Dharampur. The road has ample signboards that lead to Shimla via Barog. I have to admit that the route itself is more scenic than the destination.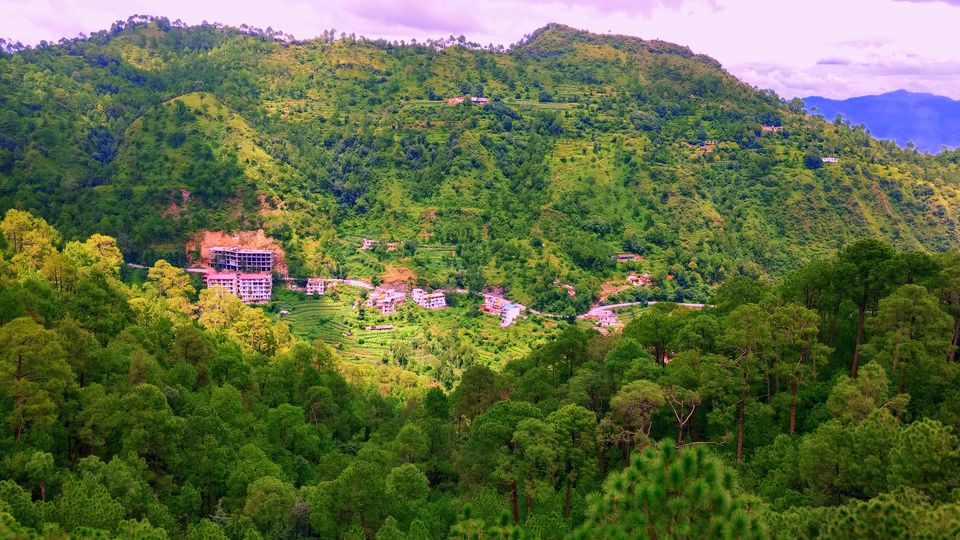 For lunch we stopped over at a roadside outlet en route to Shimla overlooking the mountains, offering a great vista. We had Maggi and some awesome kadi-chawal.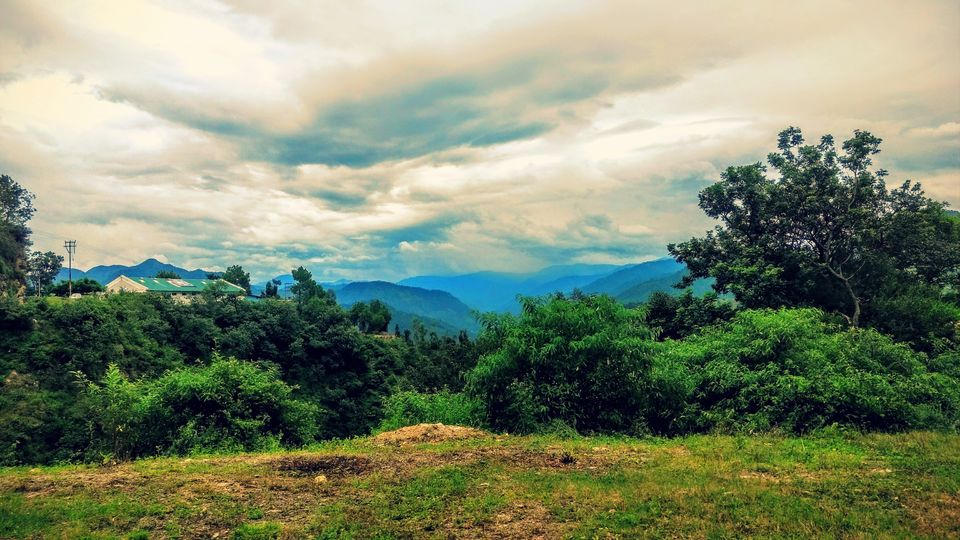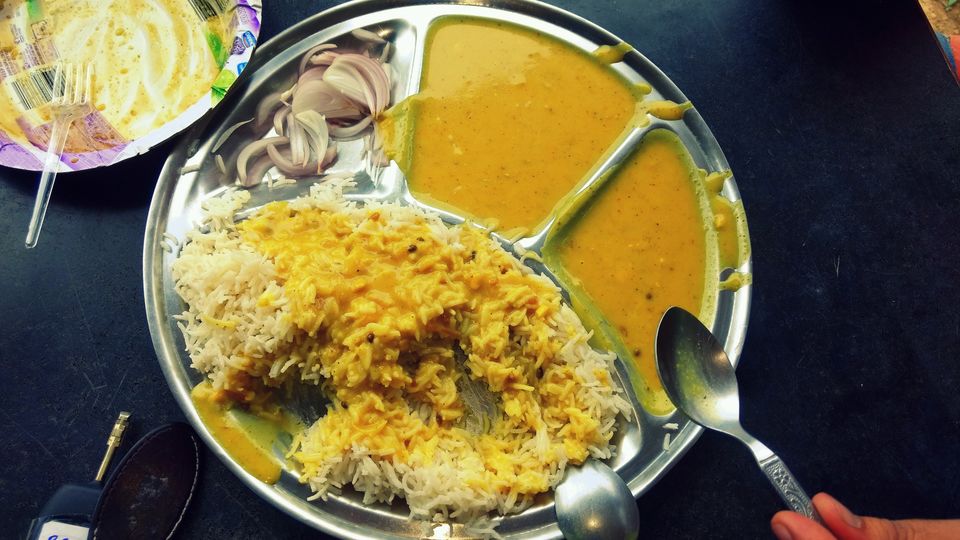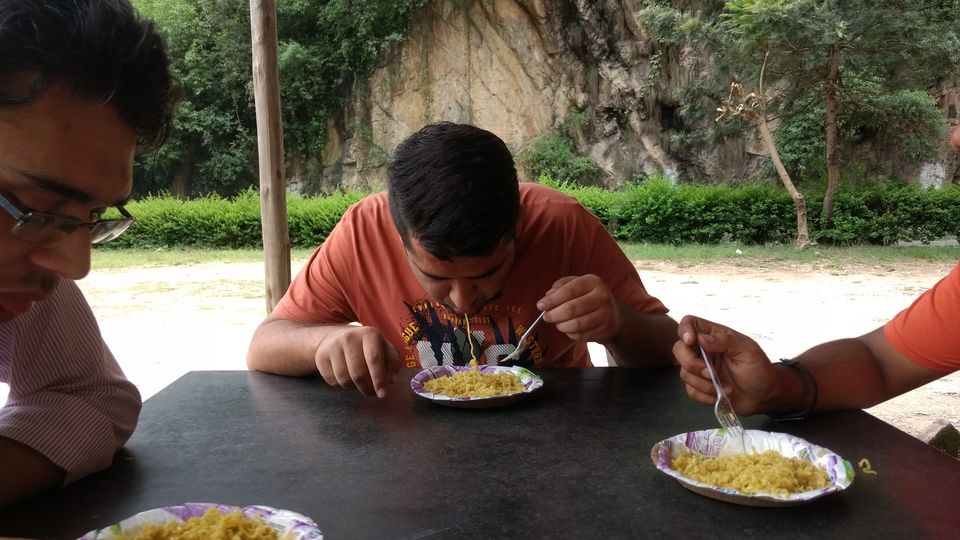 Upon reaching Shimla we parked our car at the railway parking as no vehicle are allowed in the market area of Shimla. We checked in to our hotel and after dropping off the baggage went out to visit the iconic Mall Road.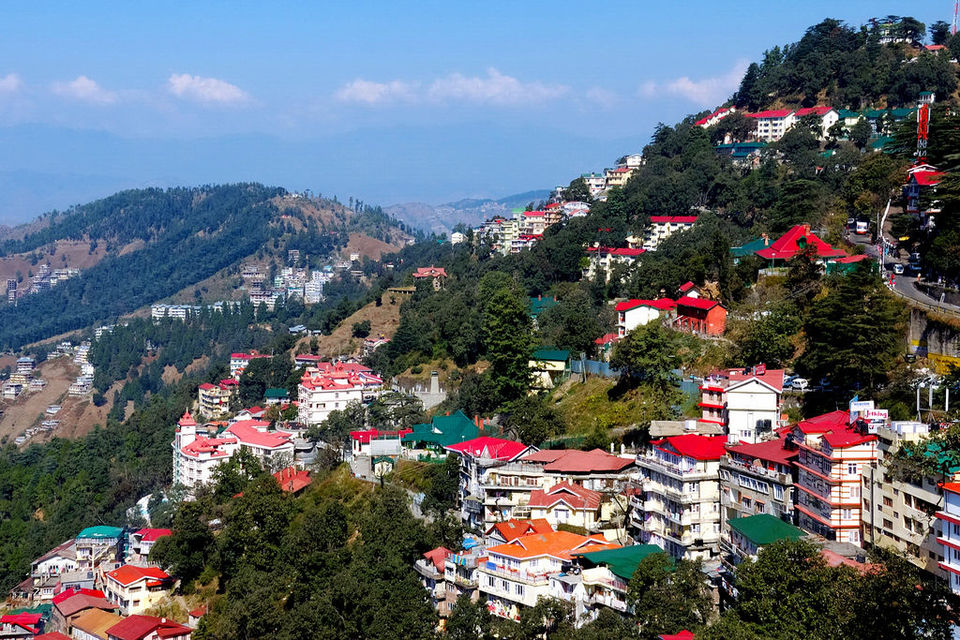 Mall Road is the main street in Shimla. The offices of Municipal Corporation, fire service, and police headquarters are located here. Automobiles, except emergency vehicles are not allowed on this road. Mall road has a number of showrooms, department stores, shops, restaurants and cafes and thus is a shopper's paradise.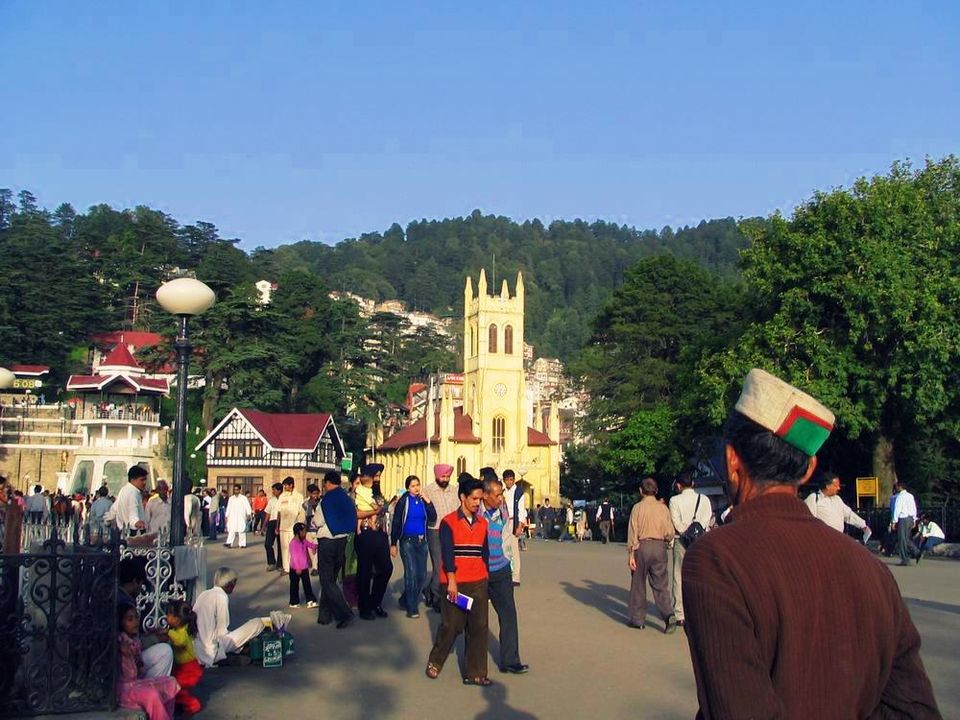 We had our dinner at the famous Sher-e-Punjab located at mall road.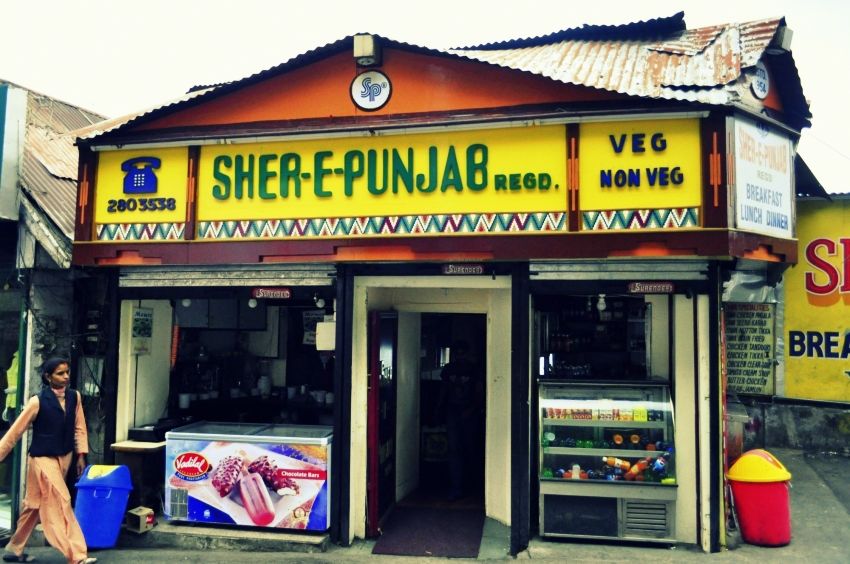 There are not many places to visit in main city. One can visit Jhakoo temple situated on the Jhakoo hill with a giant 108 feet high idol of Hanuman overlooking the entire city. The idol surpasses the statue of 'Christ the Redeemer' in Rio, Brazil, which measures at 98 feet. 20 kms from Shimla is Kufri – the highest point in the surrounding region.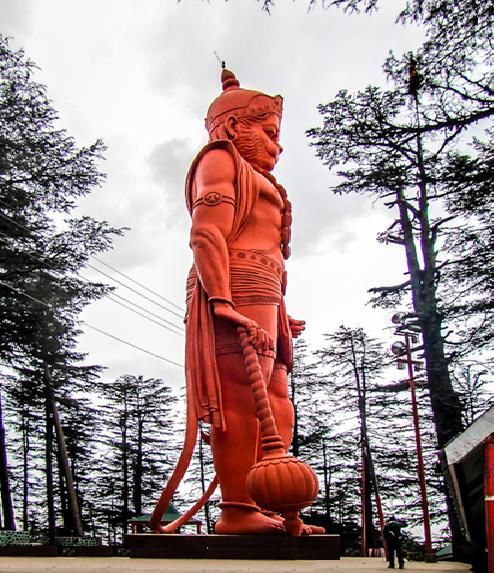 The next day we left for Delhi stopping over at Timber Trail Resort at Parwanoo for a cable car ride.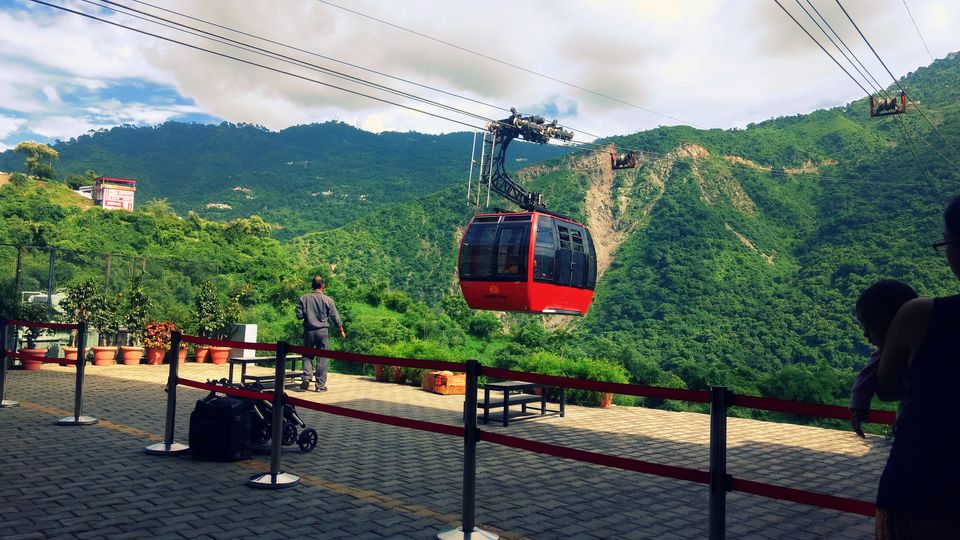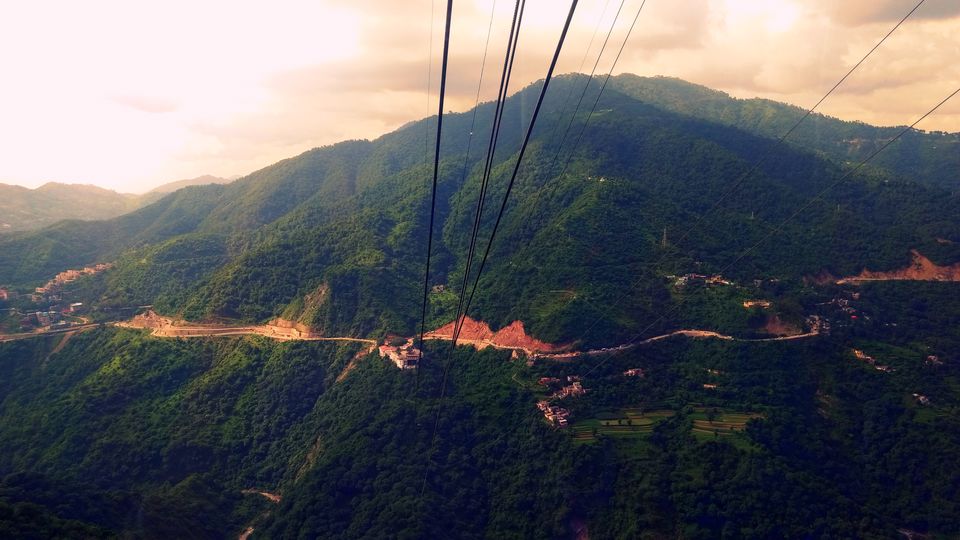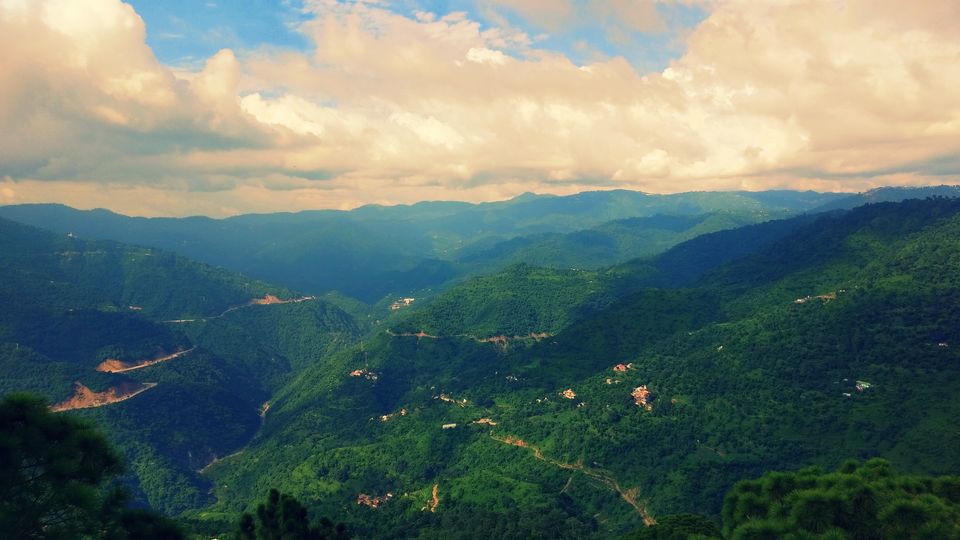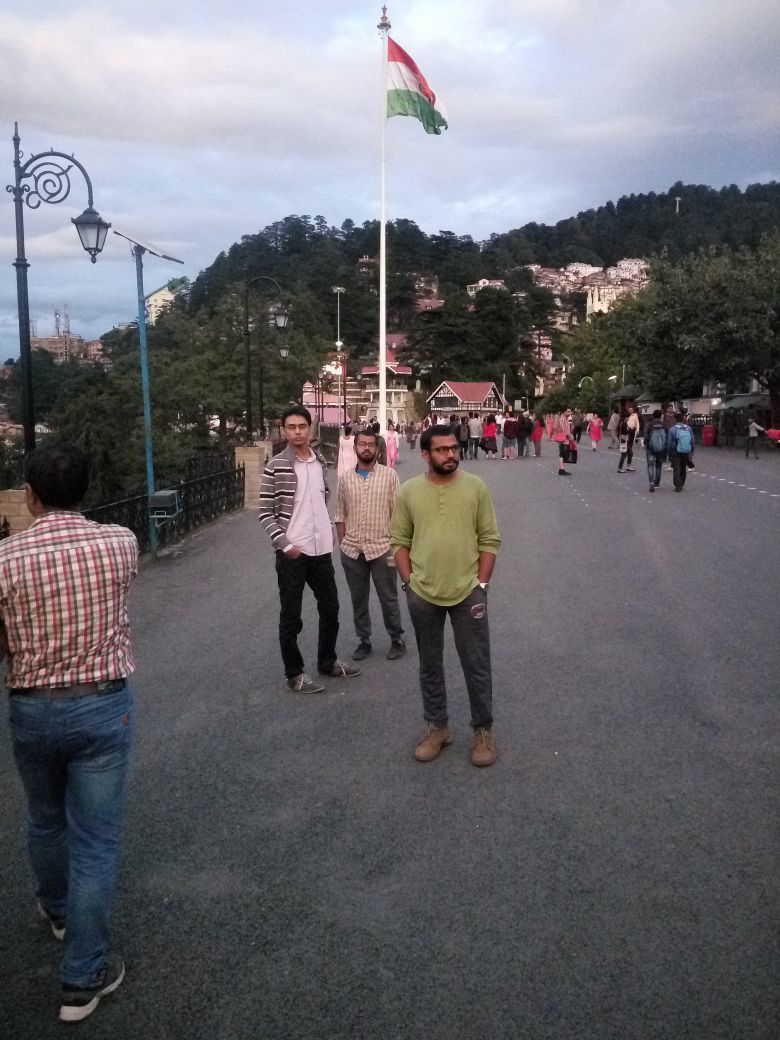 Things to remember:
If you are travelling by a commercial vehicle say a rented car as we did, remember to pay road tax upon entering a state.
Do not over-speed. Unnecessary tickets ruin your journey.
Travel light. Travel safe.
Frequent searches leading to this page:-
best time to visit kasauli, delhi to kasauli, delhi to kasauli road trip, group tour packages from delhi to kasauli, delhi kasauli shimla tour package, how to reach kasauli from delhi, places to visit in kasauli himachal pradesh, places to visit near kasauli himachal pradesh, tourist places in kasauli himachal pradesh