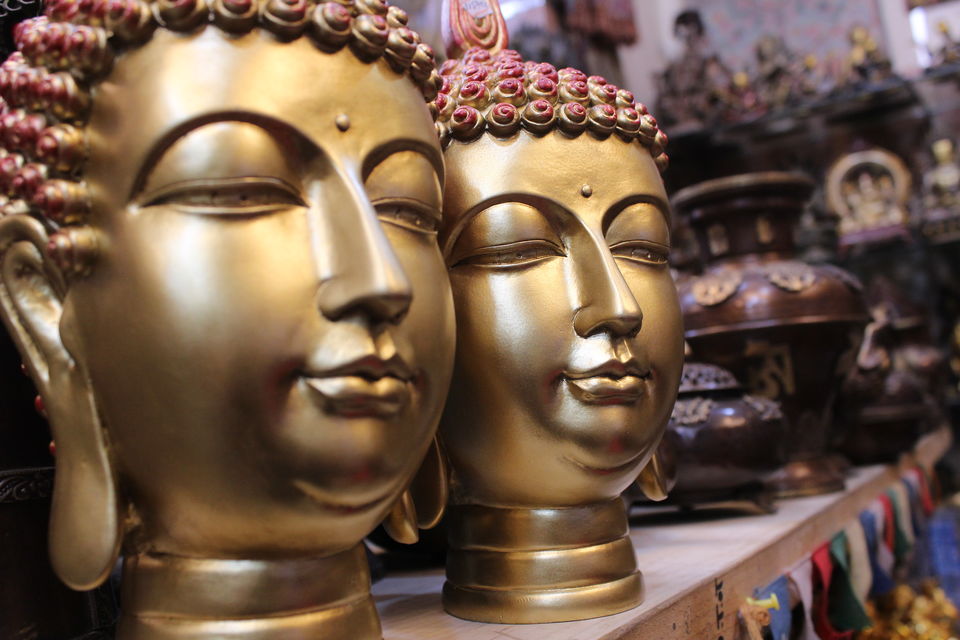 "Don't cross the road alone" to "You are crazy, are you out of your mind?? what made you think you can do this alone???? …………………….and yes I did it alone, my first SOLO trip.
This all began towards the end of 2015, where getting cold-feet to the upcoming big event and switching a job; suddenly gave me all the possible courage I had been trying to muster all these years. I decided to go on a solo trip; didn't know where, all I knew was it had to be now.
Which place…??? Would it be safe??? I have just left a job, would the money I have, suffice???What if I get mugged/murdered or hit by a natural calamity???...........you must be wondering these questions were breeding in my mind…but even to my surprise they weren't!!!
It was an instinct, and all I knew was I had to follow it!!! In between leaving current job and taking up another one, the whole trip had to be completed within 10 days. So now the place was finalized – Nepal; but with the earthquake hitting Nepal in April 2015, an old friend and a localite of Nepal, advised me not to. With the lack of adequate time in hand, I did not want to contemplate on the place; all I knew was it had to have Mountains and hence it was North and since it was North India, it had to start from Delhi!!
So there I was at Delhi airport 11pm in the night, not knowing where to go!!! Already missed a day, by missing the flight and incurred additional expenses in booking another one. Yet again, it was time to go by my instinct !!!
–the name of this place had made space in my heart for some unknown reasons and since I was in the exploring mode- it felt just right to go to MCLEODGANJ. While at the airport, I booked evening bus ticket to Mcleodganj. With a day to spend in Delhi, I certainly didn't wish to rest, but was slightly fearful of hitting the road without any plans either, as I couldn't have afforded to miss the bus this time. So I approached this girl at Delhi airport, who was awaiting her friend's arrival; my first interaction with a stranger in a new city. The city welcomed me through this girl who helped me make a detailed itinerary which would eventually land me at Rajiv Chowk Metro station from where I had to board the bus to Mcleodganj.
Day 1 - Delhi (India Gate-Guru Bangla Sahib Gurudwara – Sarojini Market – Red Fort) – Delhi has its own charm and against all that I have heard about Delhi, it surprised me with its warmth. Being spend entire night at the airport, I was almost famishing with hunger. On heading out on Delhi roads at 6.30am, our Rajdhani welcomed me with its Kullad chai; only a Mumbaikar would understand the happiness of Kullad chai in 15 degrees temperature, since we are completely devoid of it. Experiencing cold, shopping at Sarojini market, hospitality at Guru Bangla Sahib Gurudwara…surely makes me want to visit Delhi again. While I was adoring the beauty of Red Fort, I received a message from Red Bus of my bus being rescheduled by 2 hours (Early) and boarding destination being changed to Majnu ka Tila from Rajiv Chowk Metro station. My eyes almost popped out on seeing that message, as I clearly wasn't prepared to miss the bus. I decided to skip rest of the itinerary and directly headed to Majnu ka Tila. Majnu ka Tila seemed to be an extremely God forsaken land with nothing but huge roads, a school on the left and bus stop on the right. With nothing interesting to do, I decided to spend some time reading a book and sipping on tea; when a Punjabi uncle, who was reminded of his daughter by seeing me, advised me to enter a small dinghy lane, right besides the bus stop. Knowing I don't have much to do, I decided to take his advise, only to be surprised by a Market run by Tibetans, it was indeed a mini Tibet.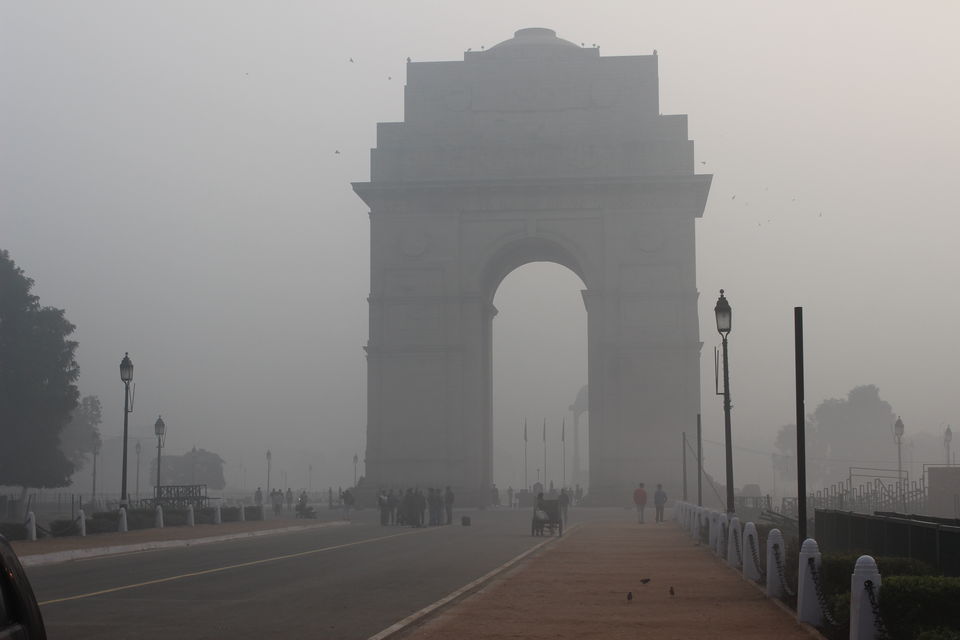 Travelling solo, coming all the way from Mumbai with just a rucksack, attracted quite a lot of attention. I met Kesang and Tenzi at one of the stores in the market, listening to my plan to travel, these innately beautiful ladies not only appreciated me, but also gave me discount on the goods they were selling..it doesn't end there, they even ensured to book me a room on my return from Mcleodganj, knowing the buses reach quite early than the estimated time of 6am.
This was the time, I decided to pen down my thoughts, only if I could inspire the many with the one step I took to follow my instinct to travel solo –
"I was amazed, that what I needed to survive could be carried on my back. And, most surprising of all, that I could carry it" –Cheryl Strayed, Wild from Lost to Found on the Pacific Crest Trail
Day 2 –While in the bus to Mcleodganj, I looked up for hostels or hotels with dormitories to put myself up for the next few days. I came across a name called Backpackers Inn, I called on the number mentioned and spoke to Ganesh to find out the rates, 'Rs. 600 for a room and Rs.350 for a dormitory'. I agreed on the dormitory, since that was fitting well in my budget and how much time am I going to spend in the room anyways!
The bus hit the road, and I hit to sound sleep after almost 36 hours of sleepless travel. Reaching Mcleodganj, at 4.30 in the morning, pitch dark outside, how do I find my way to Backpackers Inn? Should I call Ganesh so early? Should I ask someone else, will they help?? What if I don't have a safe encounter with a stranger in a strange city?? While I was submerged in these thoughts, a man comes calling out for my name in the bus, "Yeh Lekha Madam kaun hain? Main Backpackers Inn se aaya hu, mujhe Ganesh ne bheja hain"; another beautiful encounter with hospitality. The hospitality and sunrise in the yet-to-be-seen-but-already-felt beautiful city of Mcleodganj, was extremely heart-warming.
Just FYI – Ganesh agreed to give me one whole room at the cost of dormitory, just because he adores and respects Solo Travellers.
https://www.tripadvisor.in/Hotel_Review-g1092107-d6507596-Reviews-Hotel_Backpackers_Inn-McLeod_Ganj_Dharamsala_Kangra_District_Himachal_Pradesh.html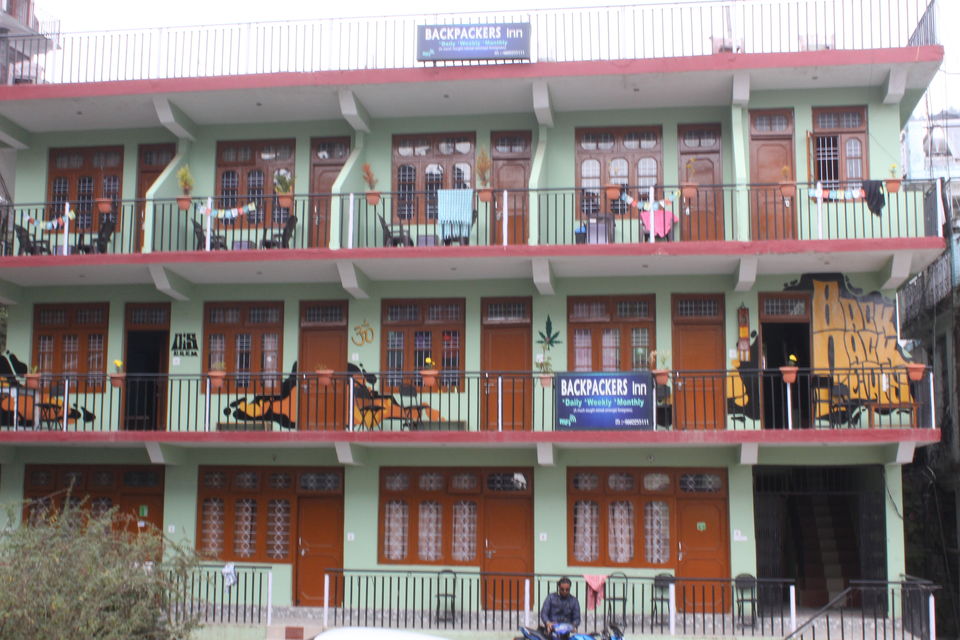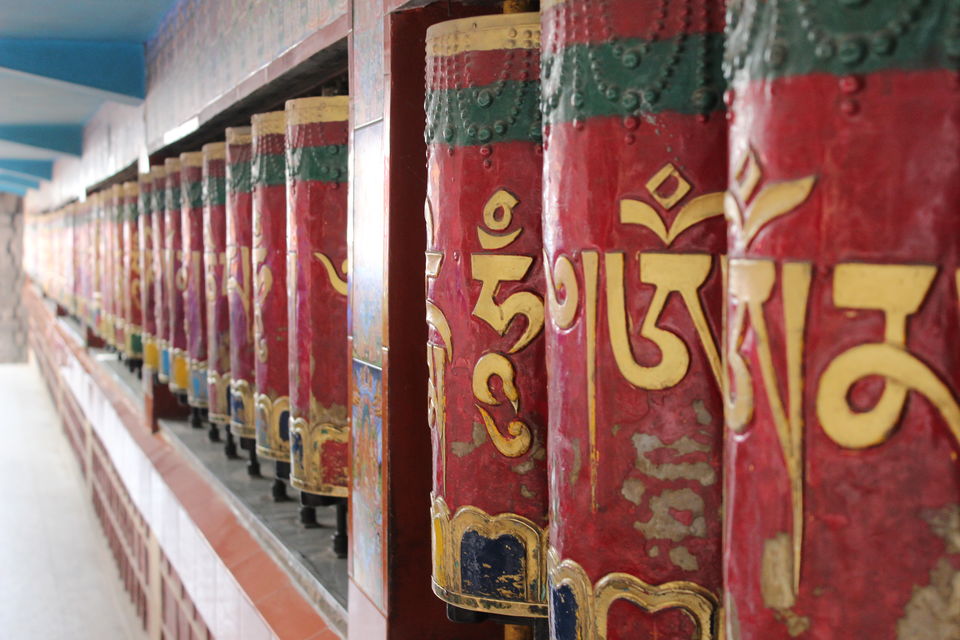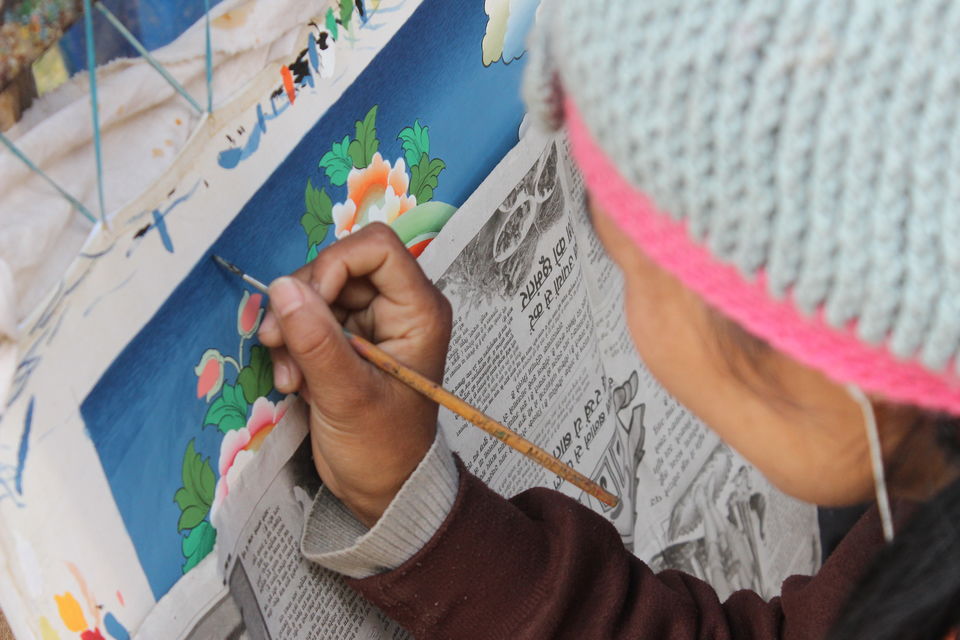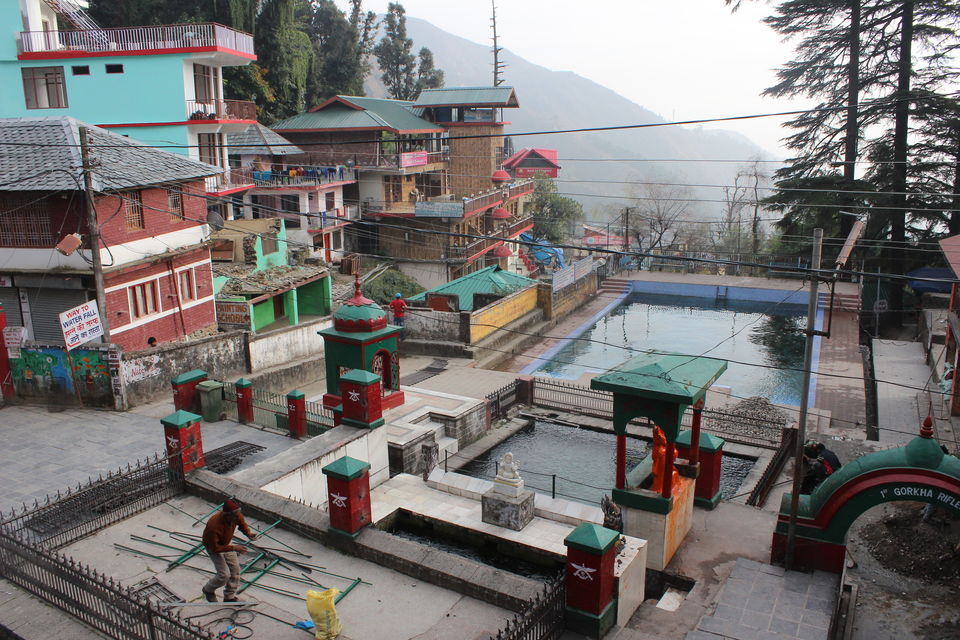 Day 3, 4, 5 – Here I was, all by myself (shout that with joy!!!) I decided to not waste a single day, but absorb as much of the beauty as I can.
Bhaksunag Waterfall and Shiva's Cafe – Bhagsunag Waterfall, located at an altitude of 6,960 square feet above sea level is quite an easy trail. At the onset of the trail is the Shiva's temple, quiet, serene; surrounded by a small pond (you can take cools in this pond if you visit this place in summer), few benches and rooms where the Pandits reside. The trail goes straight to Shiva's café (a place for Shankar lovers and followers), a café, a hookah bar, trance music and a view of the entire valley is what best describes Shiva's café. The climb to Shiva's Café took me around an hour and a half with small pitstops mid-way. On the way to the top, there are these small make-shift shops where you get Maggi, Tea, Coffee, Cigerattes etc.
Bhagsunag village in its own is quite a crowded place, almost throughout the year, with Hotels suitable to all types of budget, shops selling Tibetan books, artifacts etc, Eateries and Dalai Lama temple.
On my way to Bhaksunag waterfall, I met this Indian-Canadian couple (name withheld on request). For the next few days of my stay, we would roam everywhere as a trio, whether it was for breakfast or exploring the streets of Mcleodganj or some rendezvous over evening drinks. Mcleodganj, is quite a small place in itself and the warm approach of people there makes you feel all the more safe and comfortable.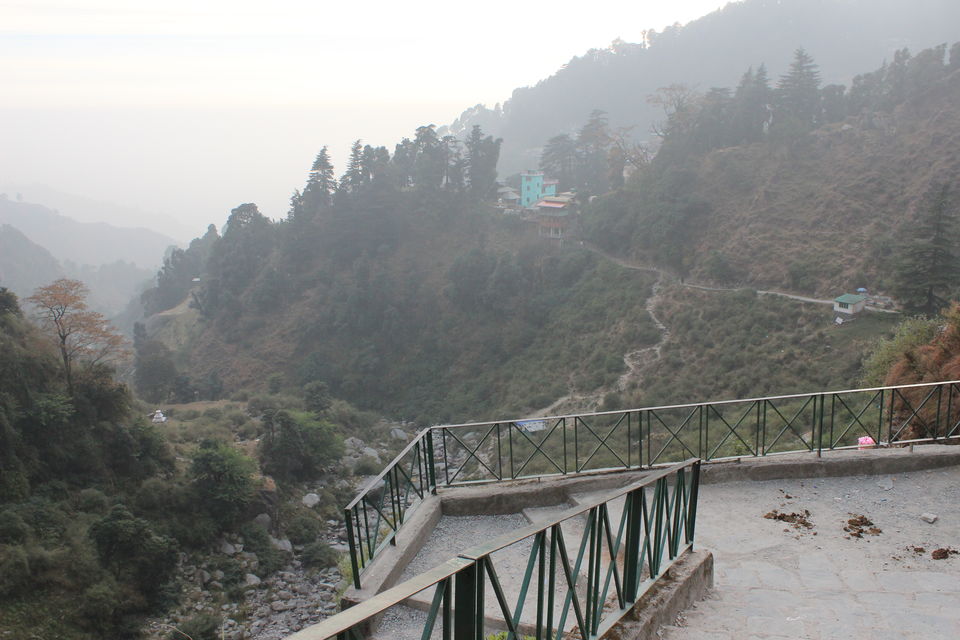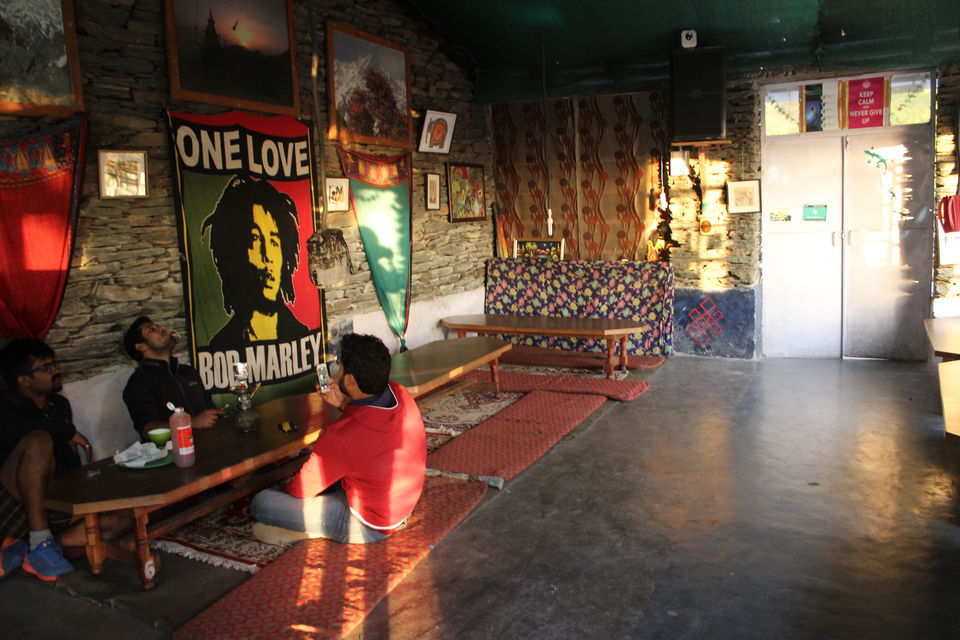 Triund -Triund is the crown jewel of Dharamshala , situated in the laps of dhauladhar mountains, it has the perfect view of the dhauladhar mountains on one side and kangra valley on the other. Triund is a very popular trekking spot . Triund attracts a lot of tourist every year from India and all over the world. Triund trek can be described as a tranquil trek which can be easily accomplished by almost all age groups . Triund has an unambiguous byway which goes through a beautiful mixed forest of oak, deodar and rhododendron . Trek is fairly easy for the first five kilometers but the last one kilometer may require a bit of toil , the last one kilometer is popularly know as the "22 curves" as it has 22 tiring curves before you finally reach Triund. Along the way there are many small chai shops where one can refresh during the hike. The traipse is worth it as the panorama when you reach triund is awe-inspiring and exhilarating .Triund is come-at-able for most part of the year except for when the byway to triund is cut off by heavy snowfall in the months of January and February . Trip to triund can be planed diversely. (Triund description courtesy - http://www.triund.in/triund/TRIUND.html)
I was quite unfortunate to not been able to visit Triund due to extreme weather conditions (Heavy rainfall and Snowfall), but it's on wishlist for sure.
Café Indique – Located at the main square of Jogiwara road, is a good hangout place, where you can enjoy a great view of Mcleodganj over rum in the evening. I would, rather we would (the Trio) would spent almost all our evenings at this place.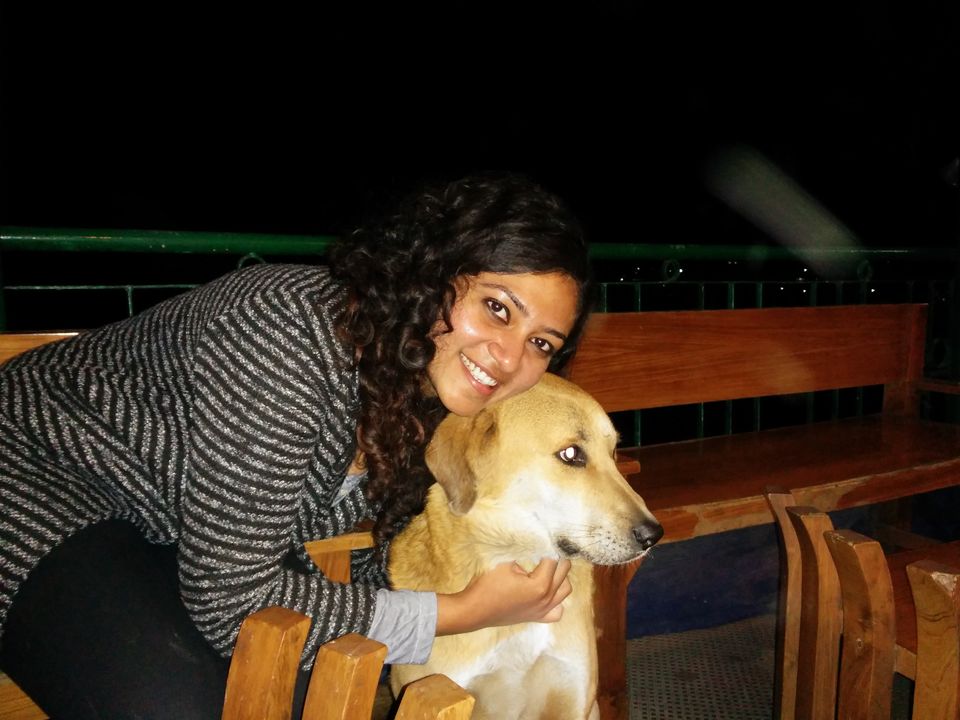 Green Hotel - Located on the Bhagsu Road, is famous for its Tibetan food, books, view and wonderful staff. A family business run by Tashi and his sister Tchuki; this place was my breakfast place, their pancakes with maple syrup are worth dying for.
I would spent hours at this place, reading books, learning Tibetan from Tchuki, chatting with Tashi and sometimes even other travelers. This place is usually filled with people from different nationalities and offers same comfort to all. It's a different experience in its own to interact with these travelers, you get a different perspective to look at things. I met 62 year old Australian lady, who was on solo voyage of the whole world. I was shocked, surprised and happy at the same time. Somehow in India, we mentally retire with the Government retirement age; but now the world is indeed changing and it would not be wrong to say, age is just a number!!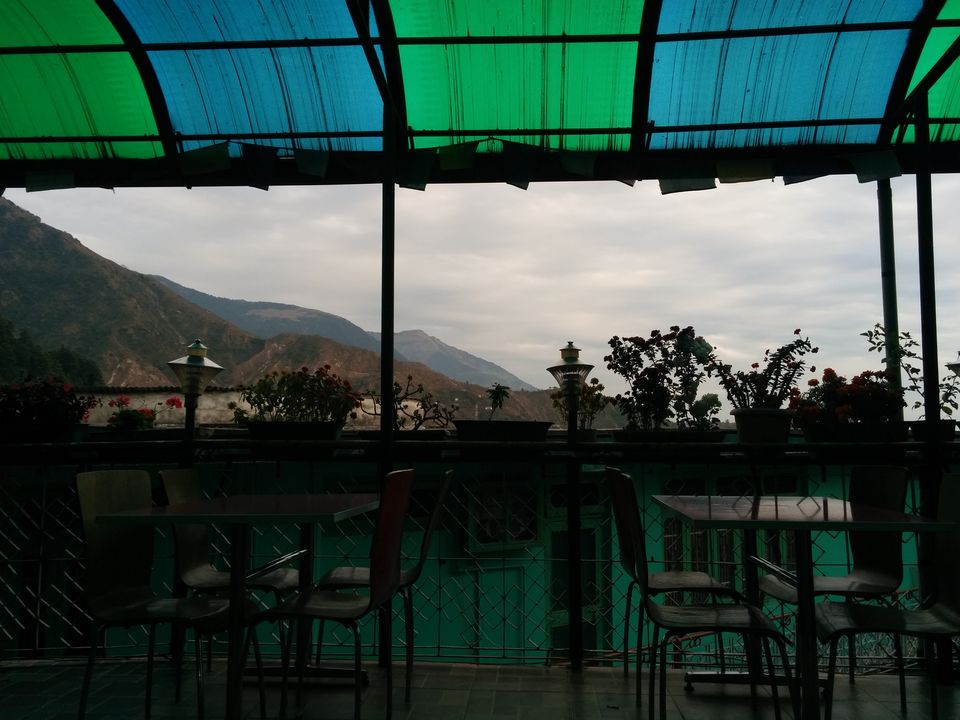 I would often spent time with Ganesh, discussing my travel plans, he would discuss his business plans; the rapport built up was so strong that we are in touch even today. Ganesh who introduced me to one of his friends from Dalhousie who agreed to show me Dalhousie, Khajjiar and few other places. We started off on time at 5 am in the morning, almost reached Dalhousie but had to return back due to extreme weather conditions. However, whatever aspect of the itinerary we could manage to cover was extremely beautiful; for the first time in my life, I witnessed snowfall…The small snowflakes touching my face, was an experience I cannot describe. I have no regrets of not being able to reach the destination, because the journey itself was mesmerizing.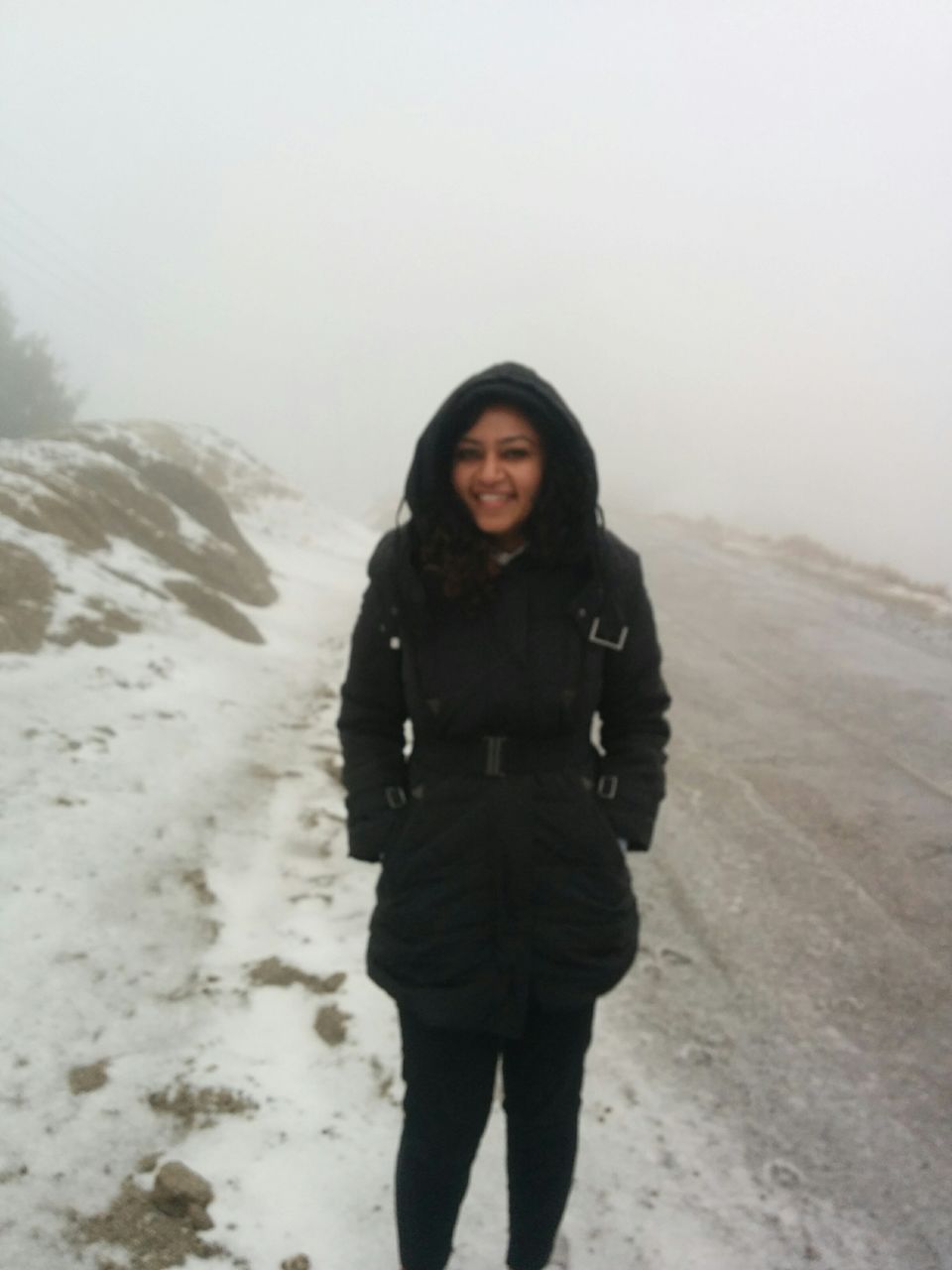 It was now time to say goodbye to The Duet of The Trio, the Indo-Canadian couple were heading back to Delhi.
During the last leg of my journey, I visited Dharamshala; places to visit in Dharamshala would include Norbulingka Monastery, The famous Dharmshala stadium. Apart from the Monastery (which was one of the extremely peaceful places I must have ever visited), Dharamshala is a city with educational institutions, planned and broad roads. I was not much fascinated by this place, maybe solely because I was comparing it to my first love –Mcleodganj!!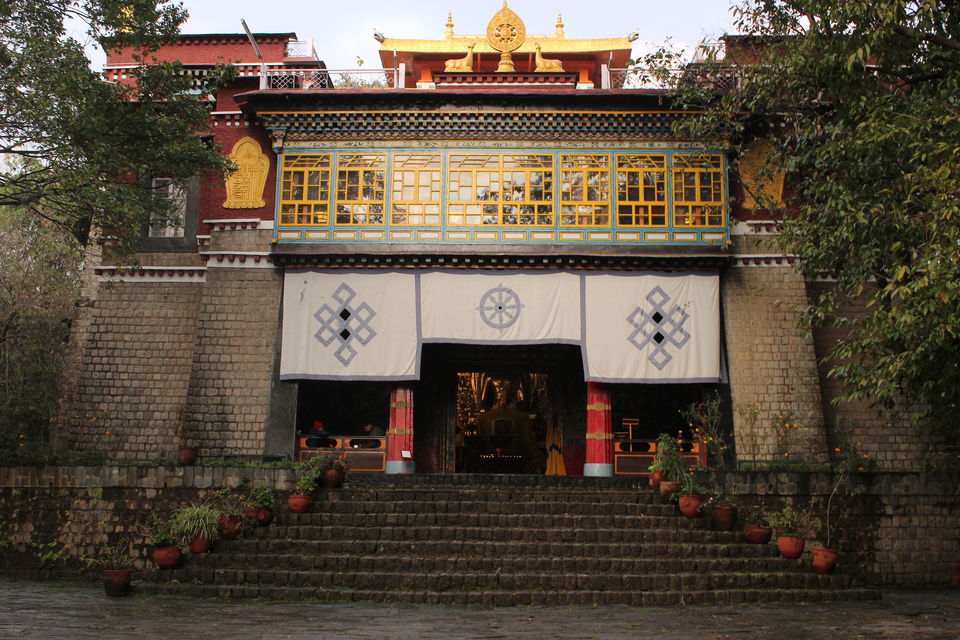 With that, the trip came to an end in reality but I am still roaming on the streets of Mcleodganj virtually. A thought with which I left Mcleodganj is still quite fresh in mind- 'Of all the mess around and in our heads, amongst all the other options, travel is solace'
"What music is to ears, travel is to soul"
Few tips to remember for first timers –

• Just go for it!
If you have made up your mind, don't let anyone make you think otherwise
• Let the thought be impromptu, but little planning helps to avoid unnecessary expenses
• Be safe – don't overdo things
• If possible, carry one of those old long-lasting battery phones, just in case your smart phone decides to act dumb!
• Carry minimal baggage and loads of confidence– making the journey beautiful, not cumbersome
And last but not the least –
"A wandering mind is magical,
Every thought it emits is surreal…
Let it be lost, let it wander,
Because lost is better than being six feet under..
He who struggles to find sense,
Fails to notice the magic in innocence
Free the soul, let it wander,
For that shall help thou find peace, even in thunder…
Create your own storm,
Breaking all the norms,
For nothing else will be kind,
Than your own wandering mind…
Let it be lost, let it wander,
Because lost is better than being six feet under……..!!!