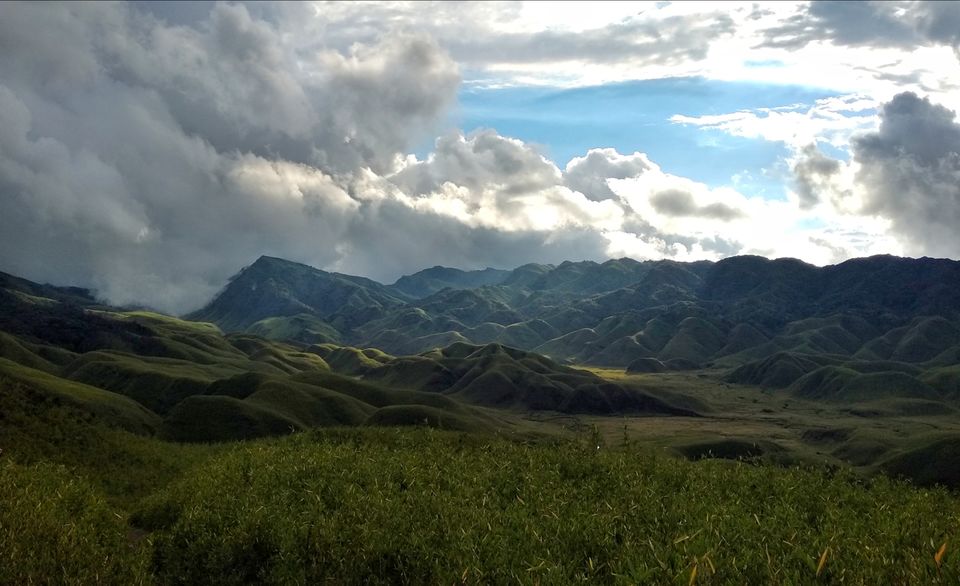 Trek to Dzukou is one of the least known to people. Mostly the people who know about this beautiful beautiful place are the people of Nagaland/Mizoram as the valley is shared by these two states. Had come across this place on Instagram and decided to go all the way to Nagaland (I'm a Goan FYI) just for this one place. Yes. I spent just 2 days in Nagaland, in Dzukou. Dzukou is undoubtedly the best place I've visited. And surely will remain one of the the prettiest in coming time.
We had decided to spend the night at the valley, for which we opted to stay in tents (there are dorms but availability needs to be checked). Early morning we left from our homestay (kiguema village) at around 7. It took us an hour by car to reach to the starting point of the trek.
So there are two routes to go to the top with a difference of 30mins between the two. Our homestay owner had advised us to take the longer route while climbing up. We decided to trust her and God we didn't regret it AT ALL. The view this route offered was just beyond our imagination. None of us, frankly, nobody had imagined such sights were waiting for us just on the way, I mean we had barely begun.
Now the trekking was of 3 hours and can take more time depending on the halts. My honest advice would be stop. Stop in between. Look back. Admire the beauty this place has to offer you.
The level of difficulty is hard for 1st hour then gets moderate for the remaining time. But the surroundings won't let you feel tired even for a bit.
After reaching on top, I felt as though I had entered some fantasy world. This place was seriously beyond my imagination (anyone's for sure). The entire view left me speechless (refer the pictures). You know there are places which you just can't describe in words. You ought to experience them with your own eyes. Just let the 'whatever you have in front' be absorbed by your soul. THIS. This was that place.
To top this further, we were greeted by a hot cup of tea and a plate of noodles. Ikr! The trek doesn't end till you have this with the view.
Till lunch time we just sat there trying to figure out what exactly it was that we were looking at. After erecting the tent and a scrumptious local lunch, we set out to explore the destination for which we had to go down the valley. We had taken a local guide with us who showed us some must go spots and briefed about the place as well.
It was past 4 and it had started to drizzle (in November yes) We were climbing back up when the valley gave us a further surprise. A SEMICIRCULAR RAINBOW. DAMN. By now I was sure I have somehow managed to enter a land of dreams. The guide came running. He told us 'I've been coming here for the years I don't even remember. I've seen this place turning green, purple, pink with all the blossoms it offers with seasons, but never have I seen a rainbow here.' This gave me butterflies. Rainbow in Dzukou is a very rare sight and we were very lucky to have witnessed it according to him. My mission of visiting Dzukou was much more than just complete.
After the gorgeous sunset, we just sat there waiting for what the night had in for us. The wait was worth what we got. A sky like never seen before. With absolutely no lit fires or lights around I got a sky glowing with stars. Camping under the milky way is an experience to remember ❤️ By the time its midnight it gets very cold, so the star gazing had to end by 2am and we decided to take some rest for the next day, to trek down.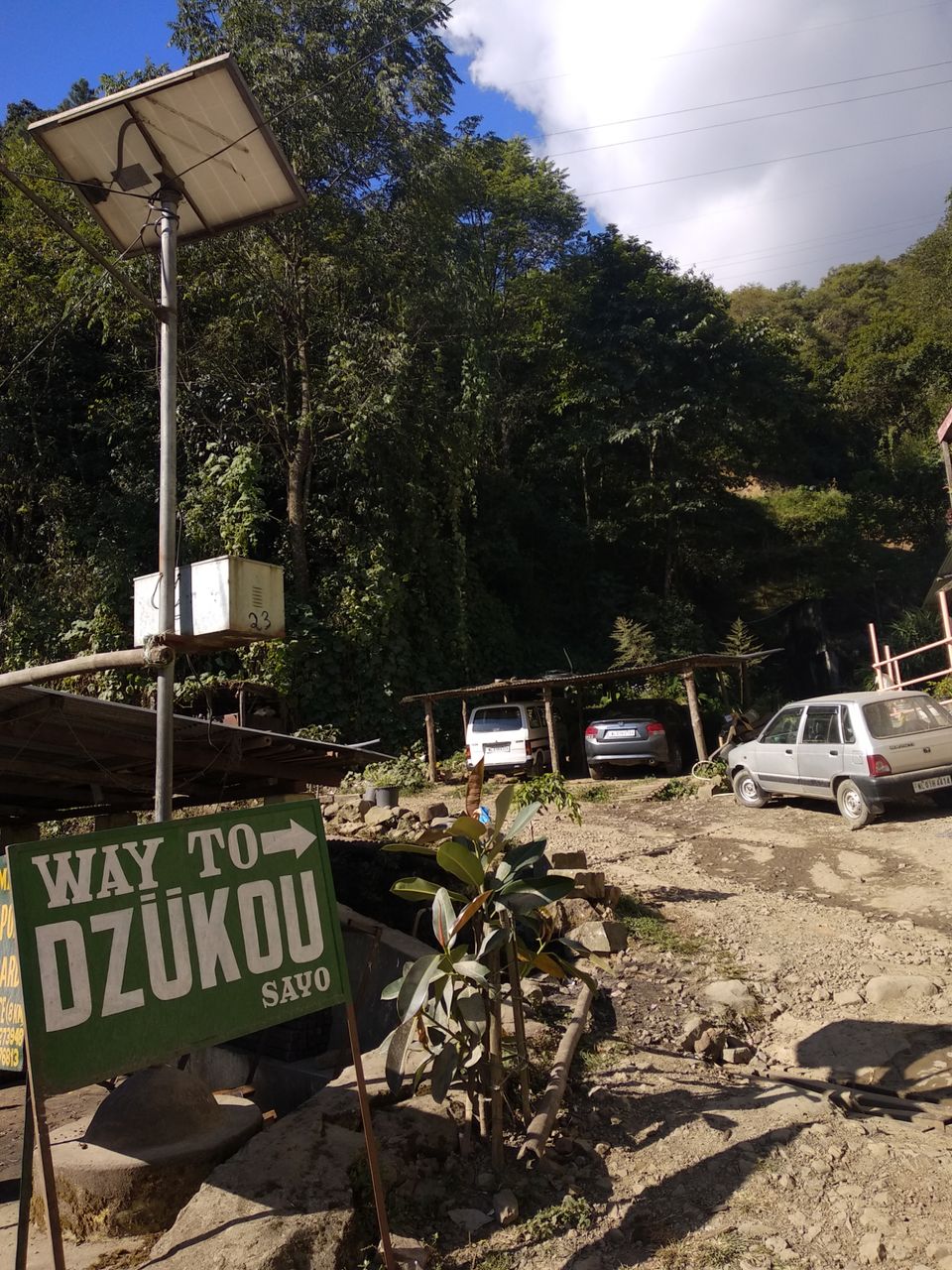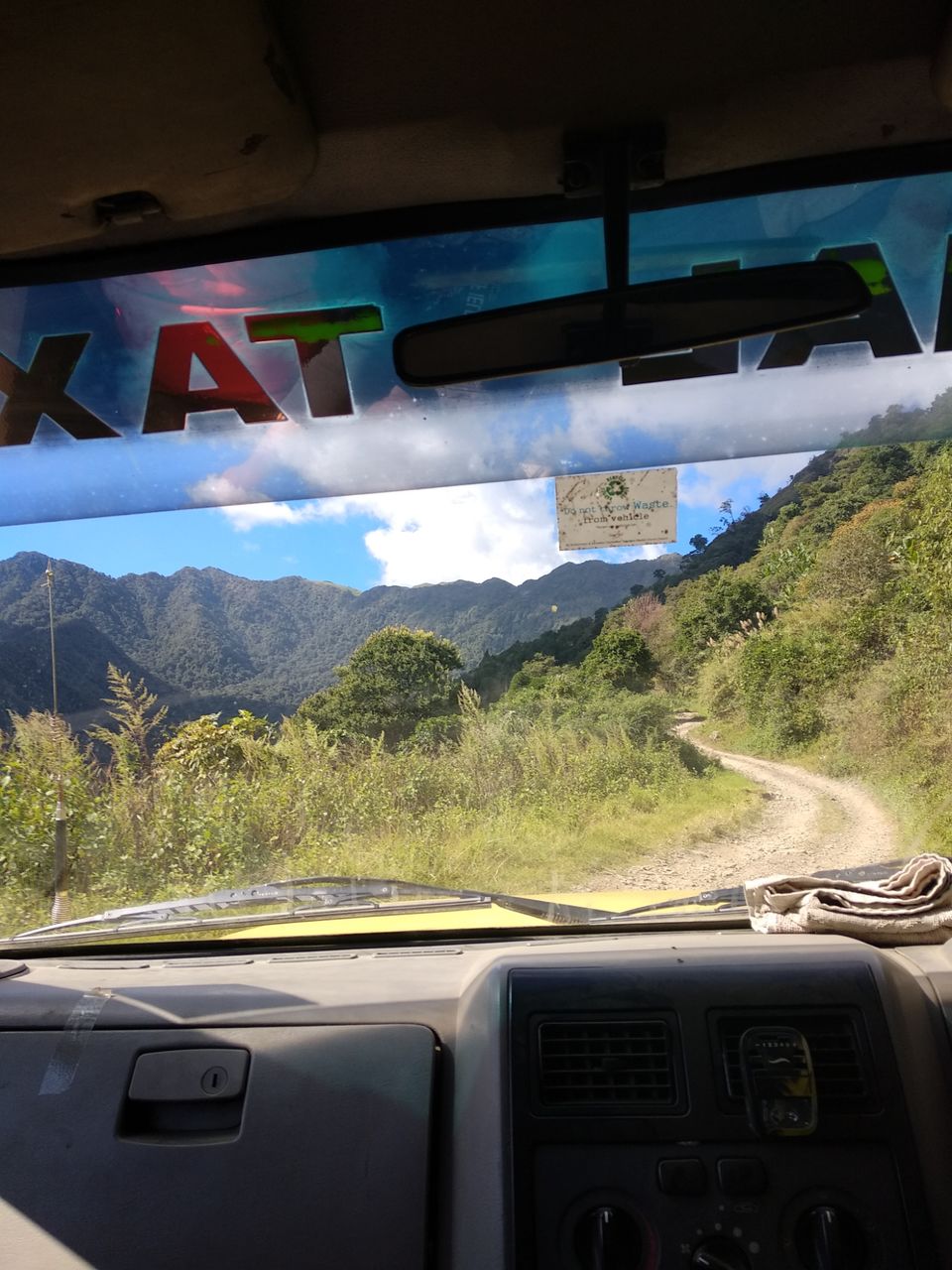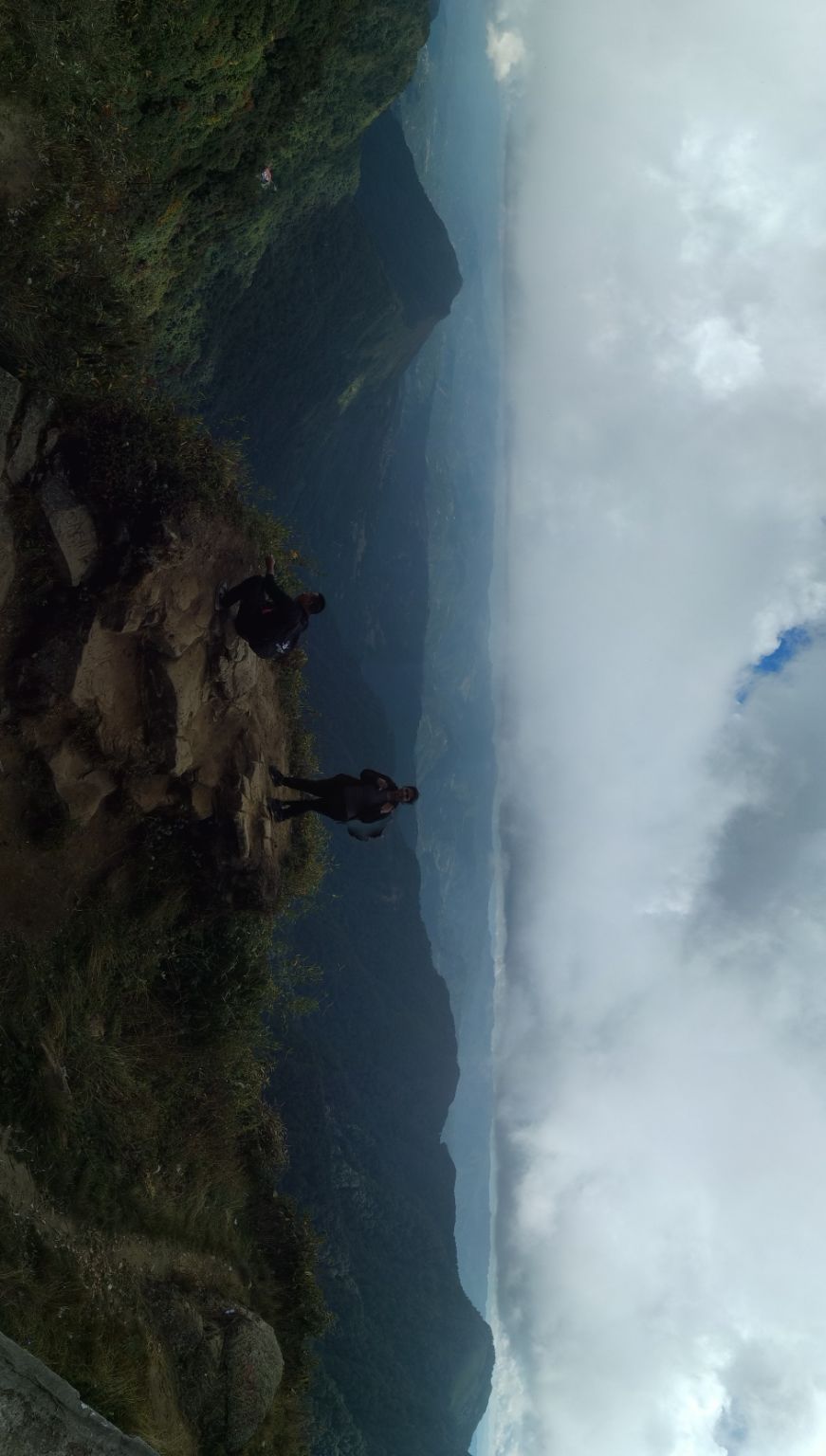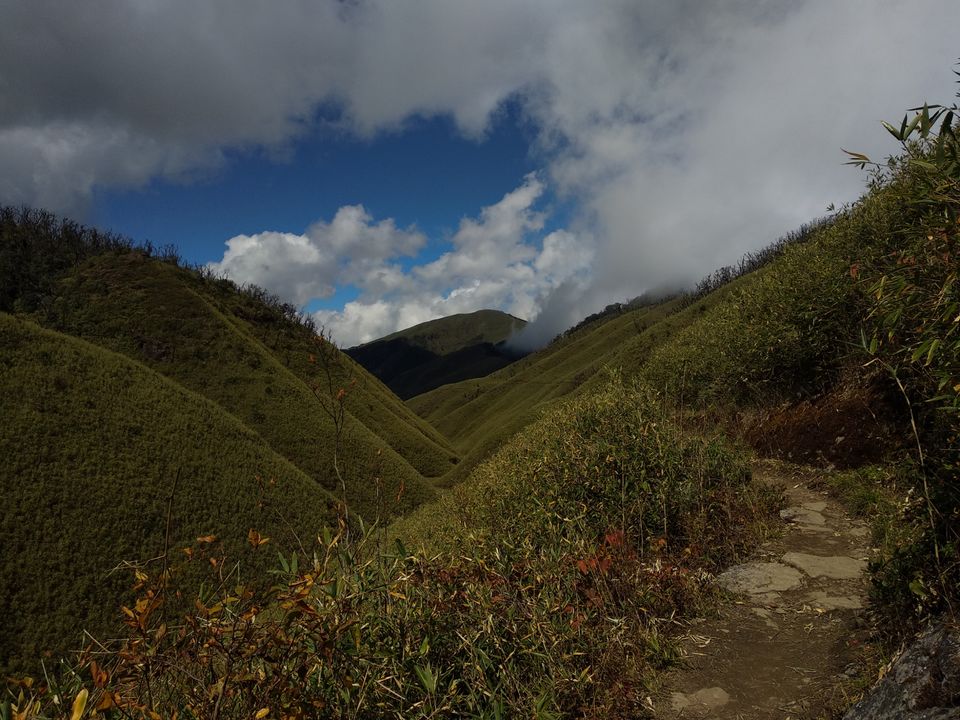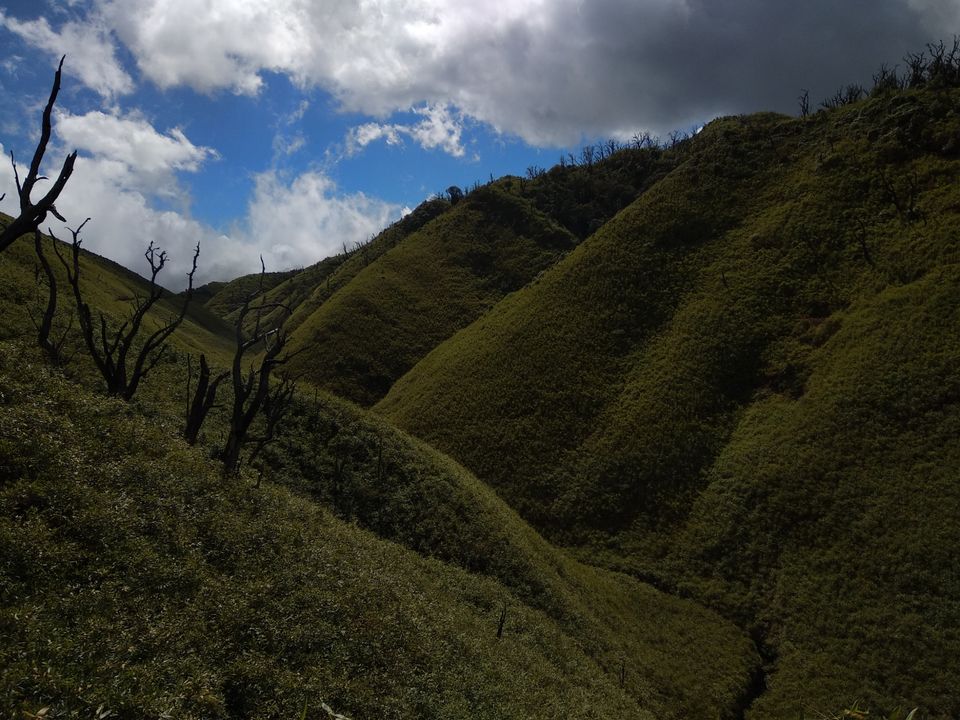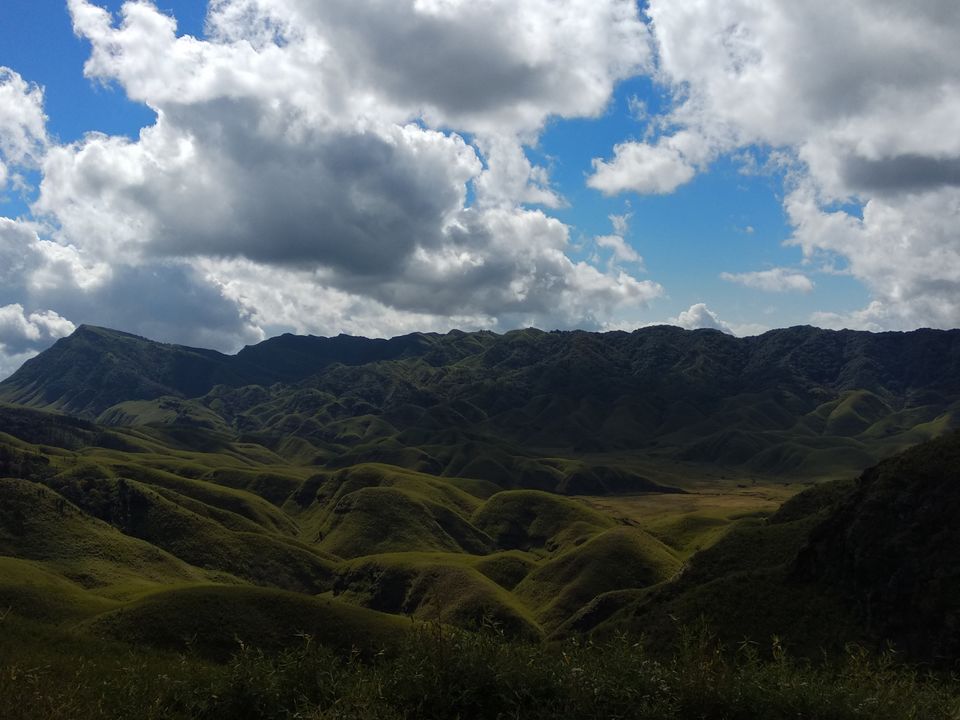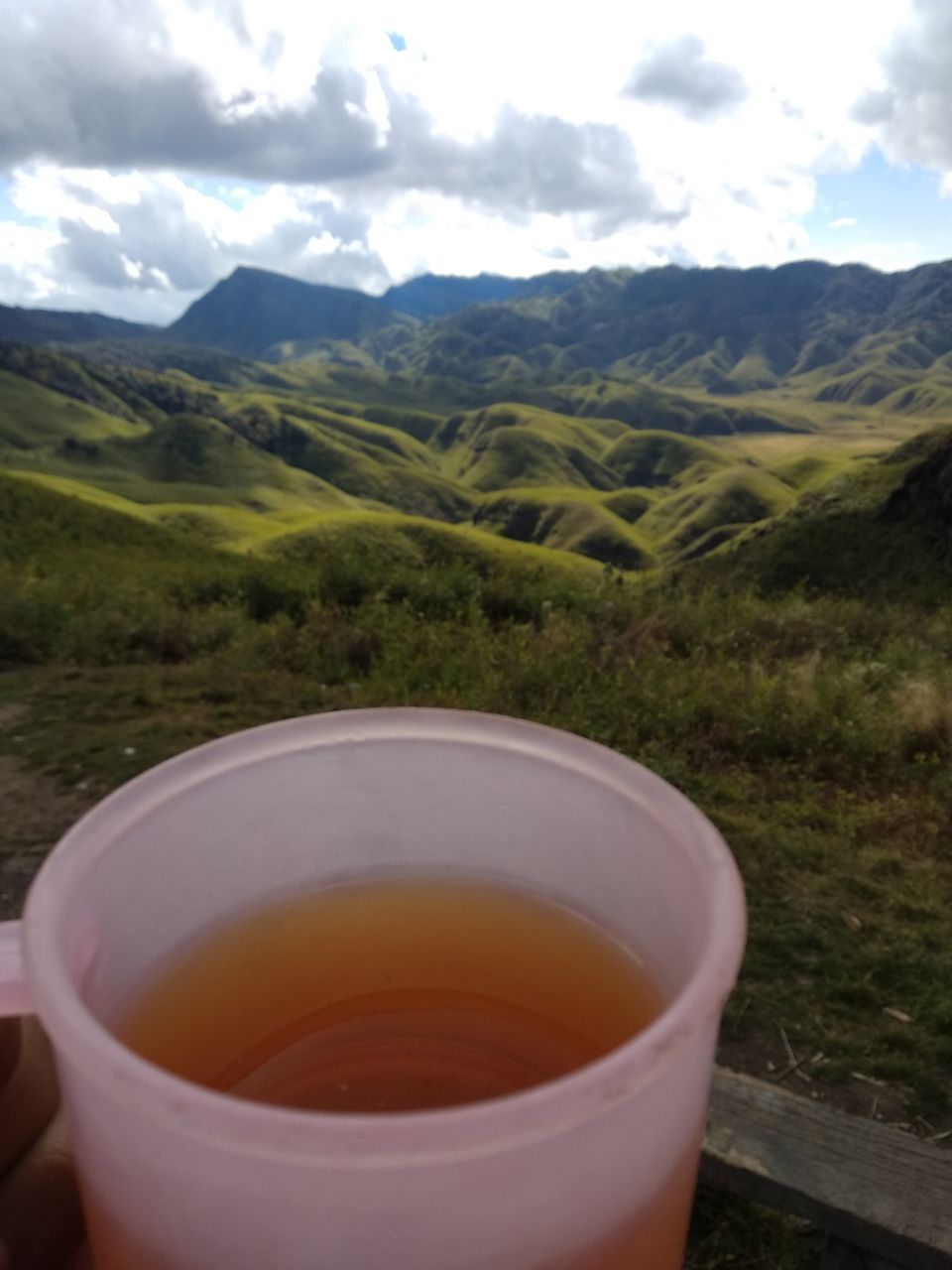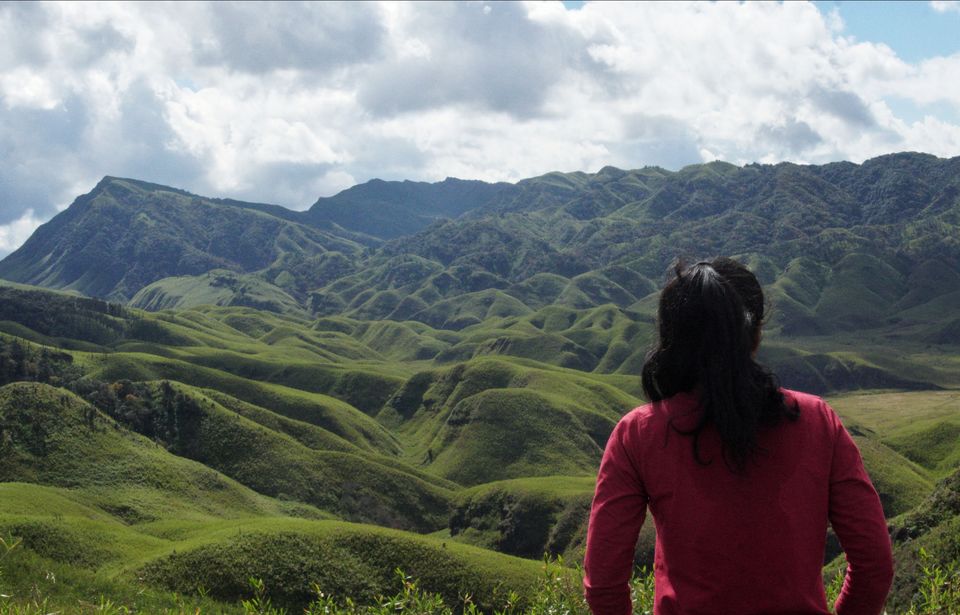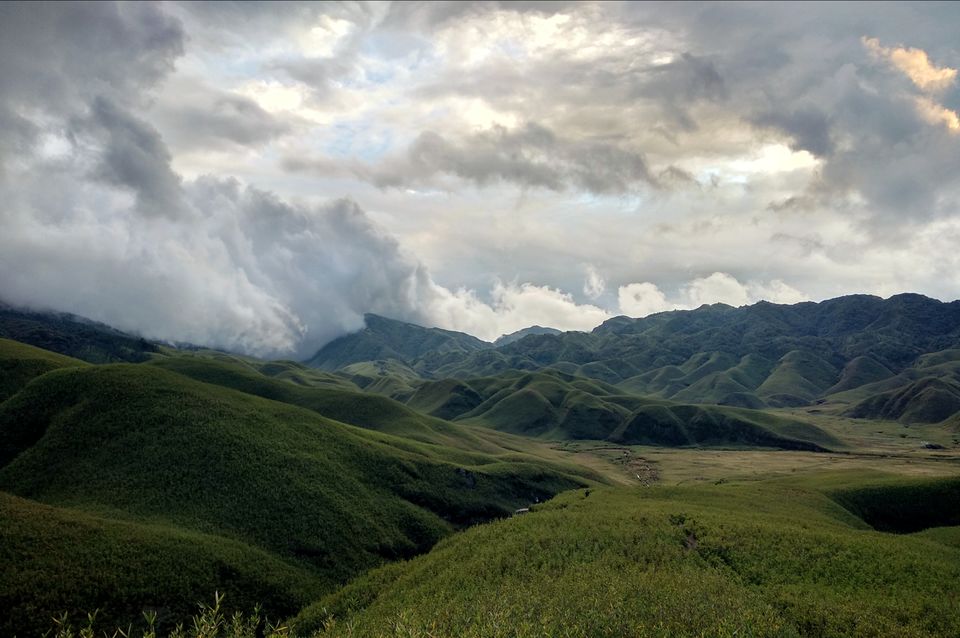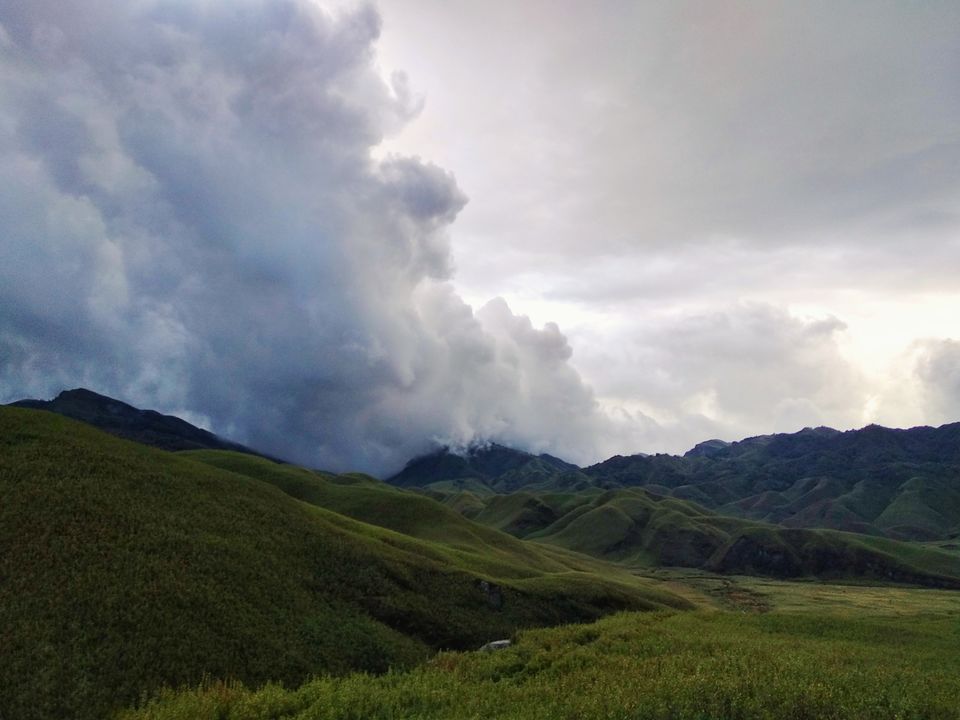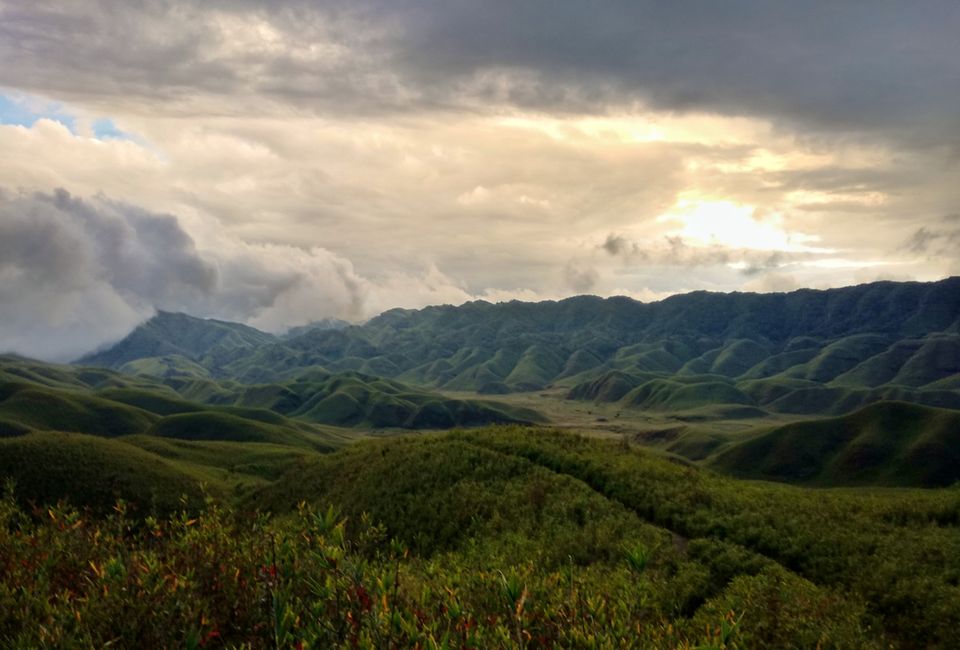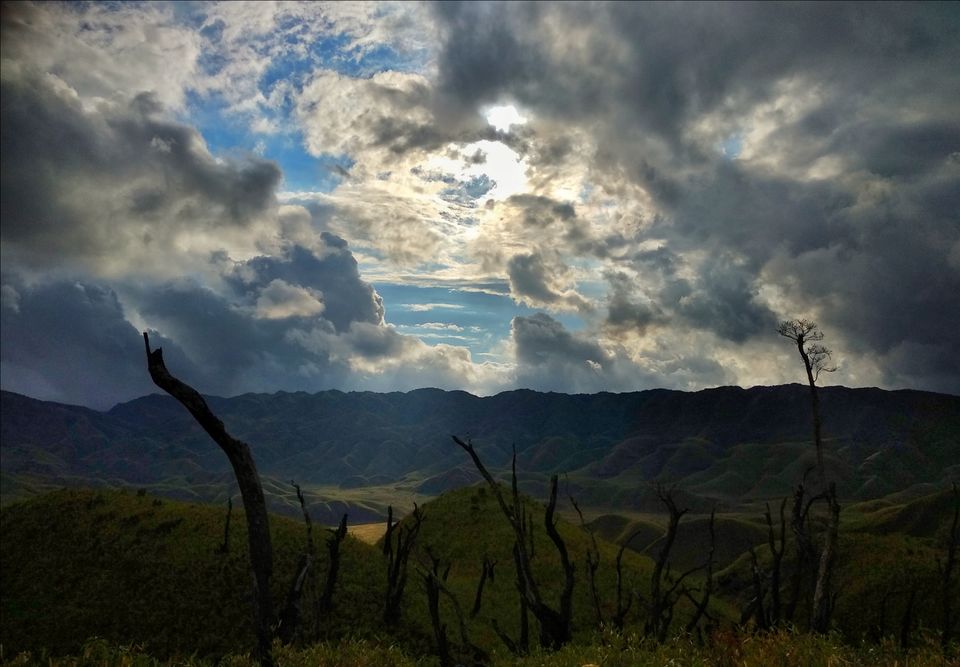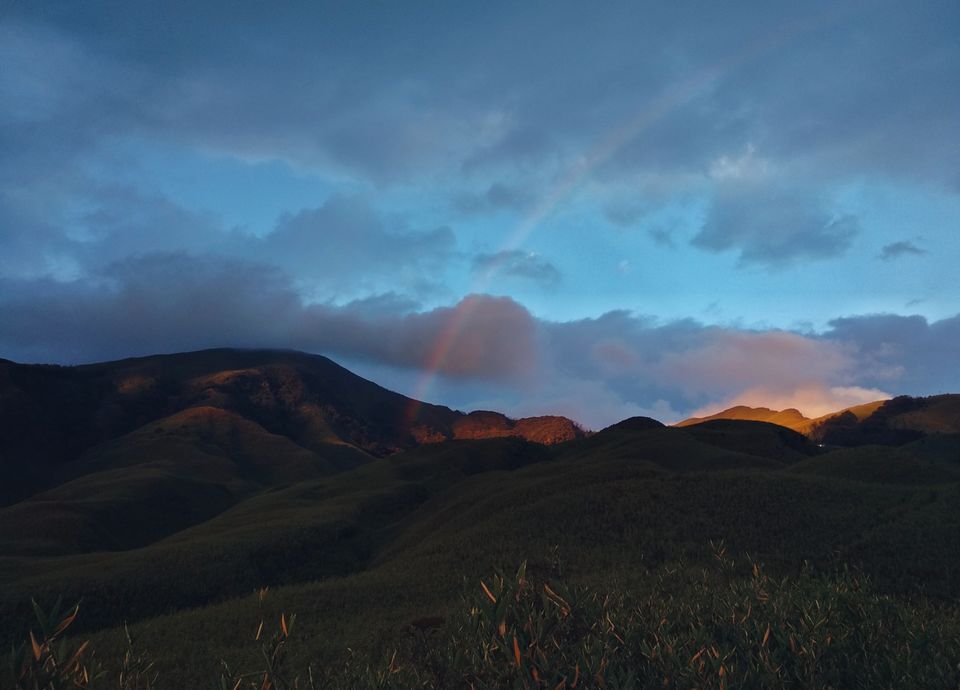 Woke up early to have a mini tour of the valley again. After the breakfast it was time to say goodbye. But instead I chose to say see you again, because I'm definitely going there again, for sure. There was a lot to take in and an overnight wasn't enough at all.
While trekking down we took the second route which passes from various waterfalls (which had gone dry) and some springs which served as good halt points for drinking water. This route is a little steeper than the first one and took us 2.5 hours to get down where the vehicle was ready to pick us up.
I had experienced a place like never before. This place is staying with me forever.
Don't wait for a chance to come, create a chance and just visit this heaven.