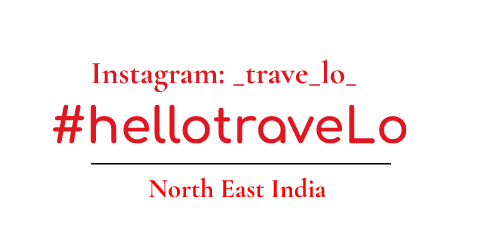 Dzukou valley is one the mysterious places I have been to. Tiny bamboo trees all over the place and the valley view from the top is spectacular. It has got this panoramic view of the valley. As you trek through this beautiful valley you get to hear the noise of the water stream that you cannot see unless you actually go down to find it.
You must have heard about the Sand dunes of a desert. What if I there is a place a whole valley on Nagaland Manipur border that has numerous dunes of tiny bamboo trees. This is one of the spectacular view of Dzukou valley in a daily after. This is scene totally portraits LIFE of each of one of us. It's just like nature is showing dispersed behaviour of its sunlight to different parts of the valley. Our lives are very much the same. We might be in the dark for a while but I am sure it's not permanent as the life goes on. It's just all about waiting for right time.When you are in the it can only get better with time and you will also get your fair portion of sunlight..How would you feel when you ran out of money in your pockets and there is no ATM for miles. You couldn't afford to buy an extra blankets in negative temperature. You shiver whole night and have some rats passing over you in the dormitory as sleep on the ground. All you waiting for this morning to take this shot and make sure not to miss. Mountains makes me tough and I like that way. It is all worth it when you wake up to this view. You could feel this fresh natural air in your body. This feeling is worth all that pain.In the morning, the whole Dzukou valley is settled with mist. The Khasi tribe of Nagaland avoid going down to valley as they believe, the river of the valley has holy spirits of the tribes that don't want to get disturbed. In the morning, the view of the valley is majestic. Check the story to see the morning at this beautiful place.
After covering a long trail of around 10 kms in a single day. This fresh breathe in my lungs had felt its freshness and every part of my body was rejoicing to see this amazing beautiful natural view. The valley ground was still so far but I was literally glad that I could made it up to the base camp. This scenic view of Dzukou valley tells you a lot more than what it is actually for. At few spots, there was light and it was dark at few places. It is the way of life that we must deal with. From this very spot, we could hear the sound of the holy water stream of Dzukou valley which is said to be carrying the naga spirits and is better be avoided by travellers. Unlike other living beings, humans are the most curious. We always has the tendency to do something which asked not to do. We did see a couple of people going down. As a traveller, when we explore any place. We must respect the local community and adhere by their rules and beliefs. At least I would do it. How about you?
This was one of my favourite hikes of all time. The astonishing view of Dzukou valley full of tiny bamboo trees covering the whole gallery across the border of Manipur and Nagaland and you can see the small trails on the right. I desperately want to go back to this magical valley.
Would you come with me?
This is Dzukou valley. It's one of the few places on earth where you get to see these tiny bambo trees covering the whole landscape. It gives a spectacular view to the mountains. My apologies for the bad voice, I couldn't talk much as I was pretty exhausted after trekking for about 2 hour before this amazing view. So, we started this track from Kohima. Where we stayed for a night in a Homestay. There are two way to the hike, either you get this view from the Nagaland side or one can also do this trek from Manipur side. So, we did it through Nagaland as We had other things in the list to do in Nagaland. If you are planning a trip to North east, this is a must visit if you are going to Kohima. .
#hellotravelo#writers_around #writersofig #writersociety #chandigarh💓 #nature #naturephotography #chandigarhians #nagaland #khasindonesia #ignaturecapture #himachal_pradesh #igtravelworld #igtraveler #indiantravelgram #indianwriters #indiantravelsquad#ruralindia #hunzavalley #igtraveller #indiahikes #northeastindia #mountains #travel #incredibleindia #_woi #_soi #_coi #cntravel #countrysidewalk