#TripotoTakeMeToSandakphu
Well, my date with the tasteful delights got over with the Mumbai trip. By the end of August, I was back in Delhi preparing to leave for college. It's been long five years and hundreds of trips from home to college and back to home. But it's tough to 'leave' every time.
"The only thing more impossible than staying… Was leaving! I didn't want to hurt anybody. I wanted to slip quietly out the back door and not stop running until I reached Greenland. Instead I made a decision. To pray." ~ Eat Pray Love
The feel of getting 'in - solitude' groped me in, again. It was nurtured by the thoughts of reaching a place which in itself is a 'kingdom of solitude', my college campus. The only support that I could think of was the 'nature' or to match with the movie plot, the 'God'. One can witness the best monsoon in my college campus, I have done it before and I was banking on it as my last resort. And I was NOT turned down. Welcomed by heavy rain, city roads draining out continuous streams of water, flooded tributaries that come in way from Jammu to Katra, and thunders, I knew I had it!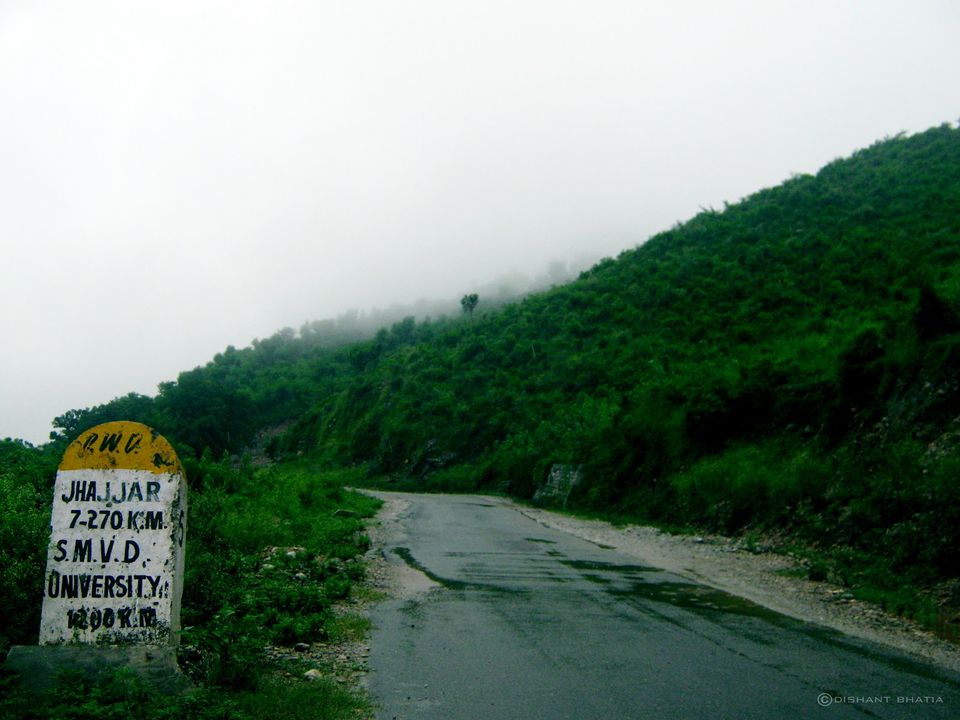 "Every city has a word for it" and the word for my campus is 'Nature'! No one needs to be a religious person or a saint to praise the wonders nature creates. Likewise, I stepped in and was calmed by the overwhelming feel of the place. It was as if I turned down the world and 'left' everything back in that chaotic city culture, just to find peace, to find God, to pray! Mentioning 'to pray' continually doesn't actually mean 'to pray', it doesn't mean that I've became a saint or sadhu sitting in Himalayas, disconnected with the world, looking for eternal peace. Well, I was in Himalayas, disconnected with the world, but not a sadhu!

I pray, whenever I sense a drop of rain on hands while moving towards college. Those ten minutes of walk turns out as 'moments' of life, acknowledging nature's geniuses at every step. I pray, when I am greeted by a bird with bright, blue feathers every day. I pray, when I see the rain drops struggling to hold themselves on the leaves. I pray, when I am distracted on my way by restless butterflies. I pray, when the lightning strikes hard. I pray, when the cloud's thunder is heard non-stop for hours. I pray, when I could 'see' rain reaching me. I pray, when I 'walk' with the clouds. I pray, when I see a rainbow so fine that you could count all seven colors. The rain, there, is powering unlike Mumbai's. I call the Mumbai rain 'the silent one' whereas what we had there in college is the 'storm', always. It reminds me of the Bajaj Avenger advertisement where the guy riding the bike says, "Why listen to the music of humans, when you can listen to the music of heavens! Feel like God!" The rain there gets on to your nerves. It falls endlessly, with the same flow, along with the thunders and lightning. In short, it is a photographer's paradise and leaves a smile on face. You feel contented.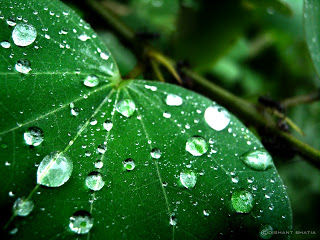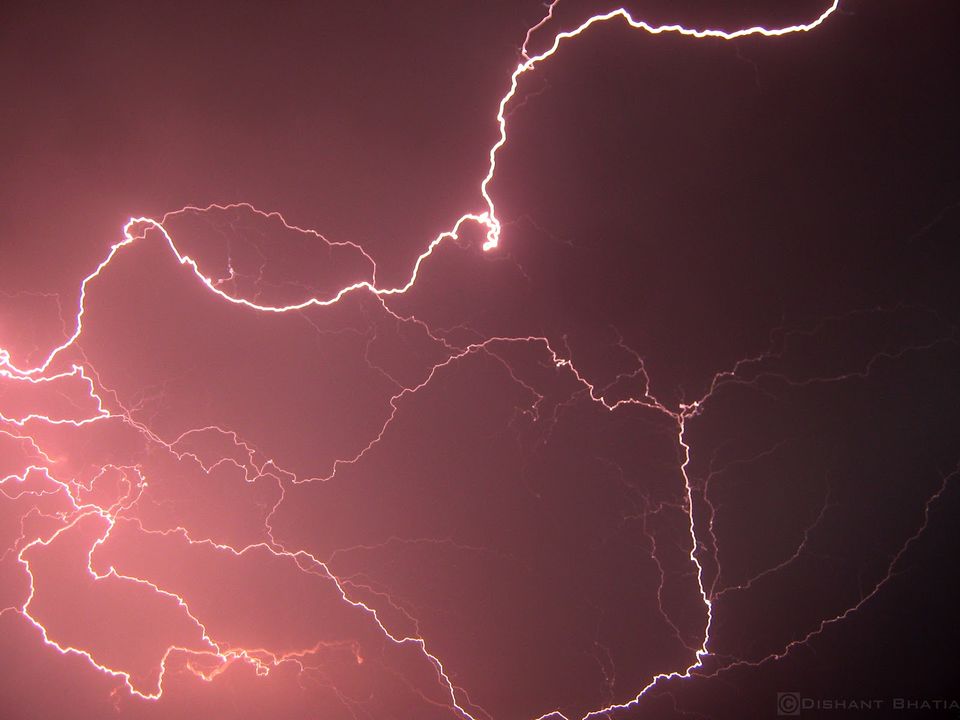 Sitting on river side is another privilege we had there. A tributary, actually, that flows like a river in monsoon. The thrust can be felt by just listening to the sound of it. With each passing turn and level, the sound changes and thus it starts a conversation of its own kind. Sitting on the rocks, during sunset and being a 'part' of it, is incomparable to the materialistic pleasures.

"It's like saying to yourself, you deserve a break today! In Italian they call it 'Dolce far niente' – the sweetness of doing nothing!" ~ Eat Pray Love
Yes. All this might sound like a fairy tale but all this still happens. In the movie, the protagonist tries to find peace with the help of meditation. In Katra, living every moment seems to be a meditation in itself. I call it Pray!
While writing this part, the second of the three, I tried my best to bring out the visions of the natural marvels that I witness daily. Though supported by continuous downpour, I still had a feeling that I missed something while putting all this in words, thus am sharing the 'captures' which defines the mighty nature! The quotes written above are from the movie, not mine.
Continues to the concluding part - Love
(article first published on panwaditales.blogspot.com)