Ever since I have started writing, I always wanted to write about this trip, as North East is very close to my heart.I have been to many places like Darjeeling, Gangtok,Lachen but Tawang in Arunachal Pradesh is the special one. Tawang is a small hill station situated in the beautiful ranges of Himalaya and it shares the country's border with China, Tibet and Bhutan.Tawang houses India's largest monastery and is a revered destination among Buddhists. Monpa people dominate Tawang and they categorized based on the language they speak. They are Buddhists and Buddha statues are found in every house of Tawang. I was very excited to revisit this place after 7 long years.
How to reach Tawang:
We had a flight till Guwahati. And then we opted for shared mini bus from Guwahati to Tezpur. It was late evening by the time we reached Tezpur. We stayed in Hotel and had a shared cab from Tezpur to Tawang. Alternately, you can opt for Helicopter service from Guwahati to Tawang but i wont suggest that as the route from Tezpur to Tawang is fascinating. Also always take a night rest at Tezpur before leaving to Tawang the next morning.It will take 10-12 hours to reach Tawang.
Distance is not much but due to bumpy and hilly roads around the mountains, it takes so long. If you are not used to road travelling and prone to motion sickness,then you can divide the itinerary of Tezpur to Tawang in two days by staying in either Dirang or Bomdila.
Tezpur to Bomdila: 176 kms
Tezpur to Dirang: 193 kms
Tezpur to Tawang. 330 kms
We started our journey sharp at 6 am from Tezpur. It was time to start romancing the roads to Tawang. Route till Bhalukpang is straight and simple, place where we stopped for breakfast and the border of Assam and AP. You will need to get Inner Line Permits (ILP) from Arunachal Pradesh government before entering Tawang. You can get it easily at Guwahati. Since my parents were government employees of AP, we were allowed without ILP. Sitting on a window seat, I was experiencing highly dense forest on one side of road and the picturesque view of river Testa on other side, with occasional sun rays sliding through trees . There are multiple hanging bridges built across the river. Do spend some time there and get thrilled with experience. It will take 5-6 hours to reach Bomdila where you can have lunch. Bomdila also offers a lot for visitors. There are number of monasteries which you can visit to get the glance of Bhuddist culture.
Next town, Dirang is also a beautiful small town of West kameng district which resides on the bank of kameng river.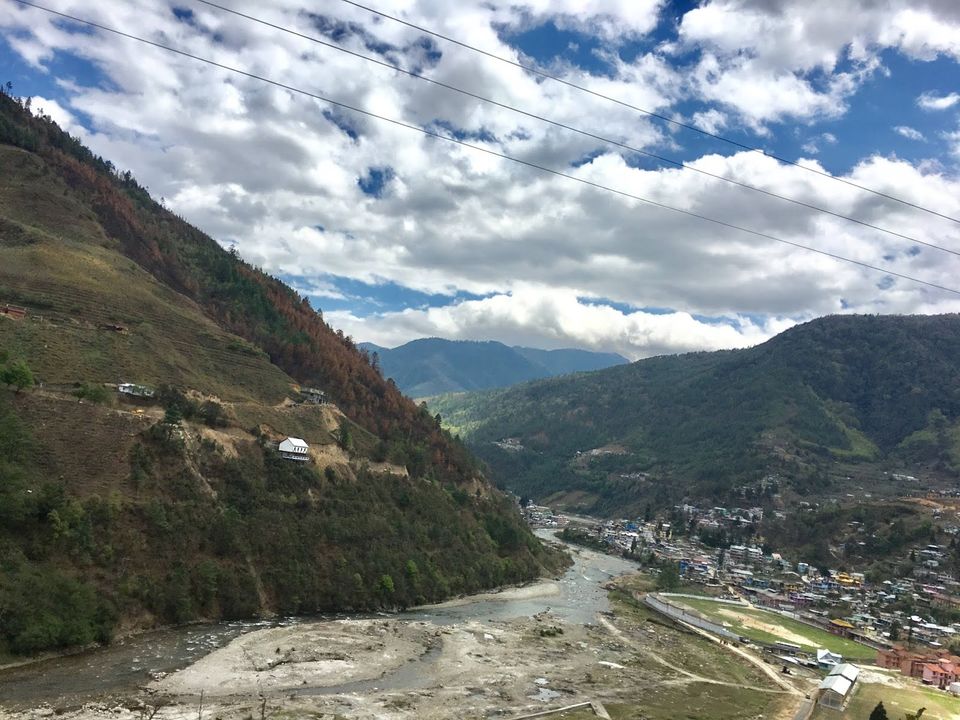 As soon as I crossed Dirang, I entered Sela Pass region. Area is situated at 13680 ft above sea level. Winding roads, clouds, majestic mountains and lake with shiny sun made me feel I was in heaven. Road on the clouds was indeed something which I will never forget and its image has got stuck in my mind. During winter, this lake gets frozen with entire surrounding covered with snow.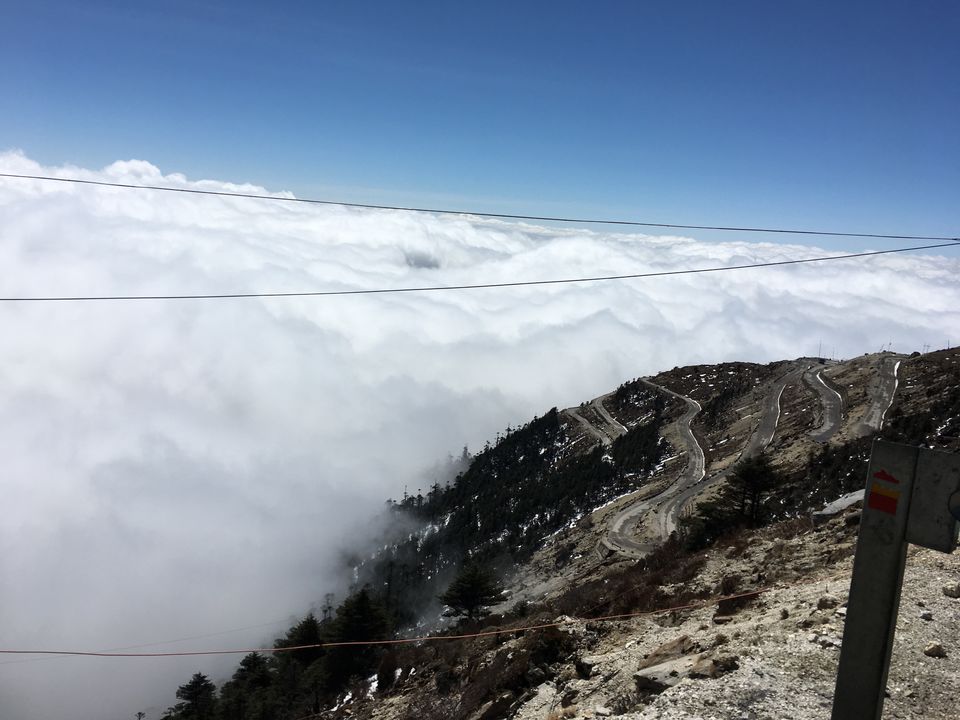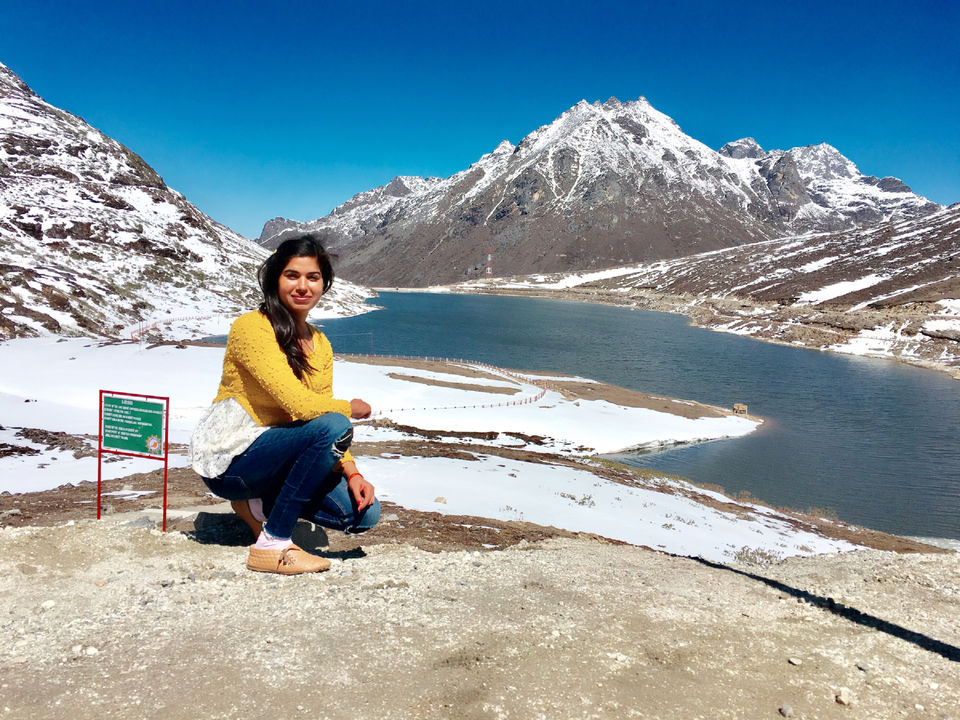 Further you can stop at Tawang war memorial dedicated to the war heroes (soldiers of the Indian Army) of Sino-India war that took place in the year 1962 and Jaswant Garh memorial. it is a must-visit site to pay obeisance to Rifleman Jaswant Singh, Maha Vir Chakra, of 4 Garhwal Rifle, who laid down his life resisting the Chinese Army's march for about 72 hours along with two other soldiers during the 1962 war.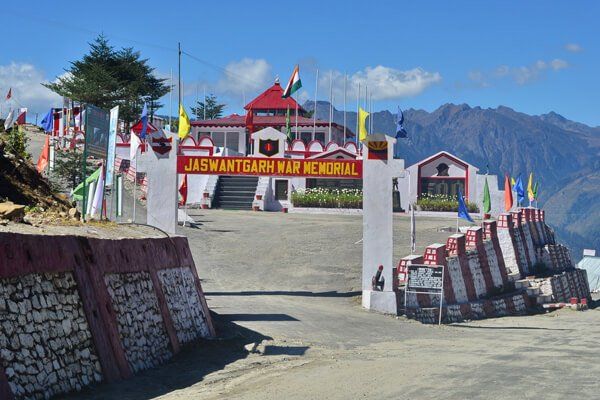 We reached Tawang around 7 in the evening and was tired enough to hit the bed. AP is known as the land of rising sun,so it was just 5 am in morning and sun was already peeping through the mountains. We started our day by visiting the famous Tawang Monastery. It's the second largest monastery in Asia and first in India. Amazing collection of books and artifacts increases its value. We continued by visiting other famous landmarks of town like Bhuddha stupa followed by market . I was all amazed with the peace and rich culture around us.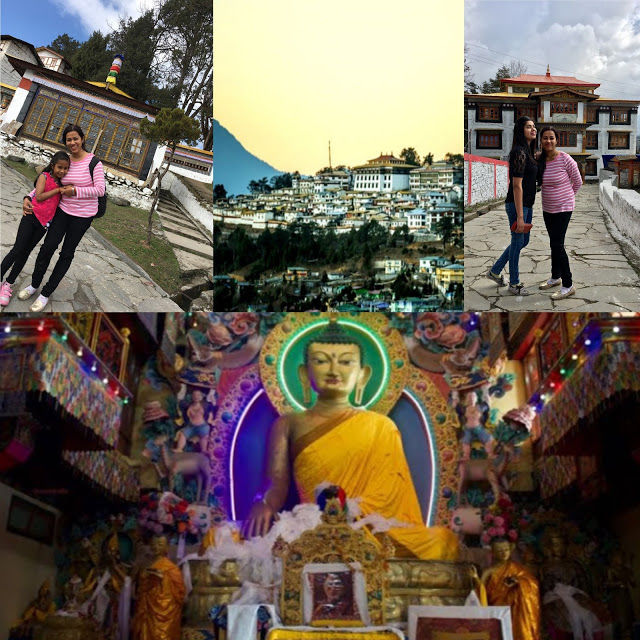 I was lucky enough since His Holiness the Dalai Lama was about to visit the town during my stay and entire town was well decorated with vibrant prayer flags that flutter joyfully to welcome him. Even people from Bhutan came to see him. Person behind me in the picture above was from Bhutan. There is a lot of similarities in the culture of Tawang and Bhutan.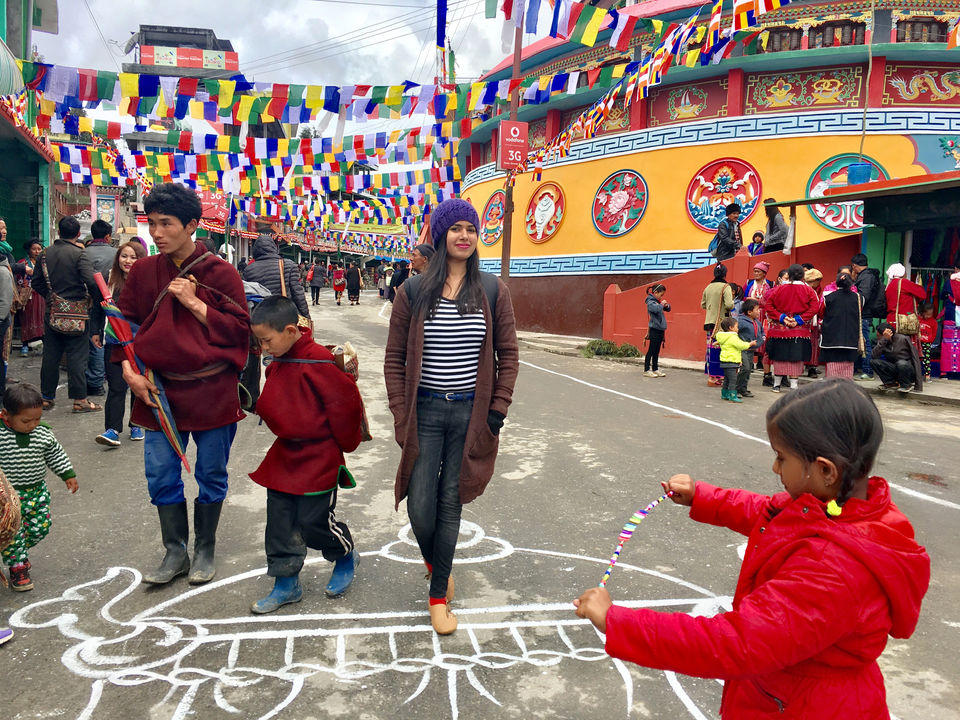 When ever you plan to visit Tawang, Keep at least 5-6 days in hand except for travelling days. 1-2 days will be enough for roaming around the town .And you can use rest days to explore other remote places and getting familiar with the culture.
A complete Day out to Pankang Teng sho lake, Shonga-tser lake and Bumla pass:
Bumla is just 40 kms from Tawang town but towards the mountain and there we share Border with China. You need to get permit for visiting this border area.You can ask any local travels to get it arranged for you. Unfortunately due to heavy snowfall we were unable to reach Shonga-tser lake and Bumla pass, but we definitely had a great time at PT sho lake: Lake offers a different view and experience accordingly to the time you visit. Since it was -10 degree when I visited the places, I got a chance to see half frozen lake. We walked around the lake, played with snow, tasted fresh water and got to see amazing view of entire town from such height.
https://www.facebook.com/medha.chaurasia/videos/1345048628905365/
A day out to Nuranang Waterfal:
It originates from the famous Sela Pass and forms the waterfalls and goes into Tawang River. Not only it's a spectacular attraction of AP, but also it is used to generate electricity for the local use. There is a small hydel plant located near the base that generates electricity. You can spend your time here as a perfect picnic spot. If the day is sunny, bring a mat, few eatables, collection of good music and have a quality time with your favorite people.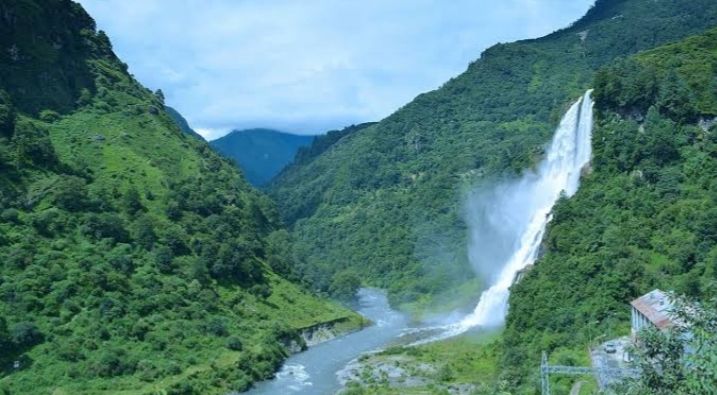 If you have more days in hand, I would highly recommend you to visit near by villages to understand the culture well. Lhou, Jang, Lumla, Zemithang are few villages where you can go to get the highlights of tradition and lifestyle being followed by Monpa people. Do not just visit the town to cover tourist spots mentioned in sight seeing list. Spend your time in nature and I bet there is no other better place to think about your life,approach, decisions you took which went wrong and taking lesson from it. Try to relax your mind and feel positive about life. After all, that is why we all go on vacation. My parents were posted to Thrillum village(near Lumla), from where they retired. I stayed at that village during my trip.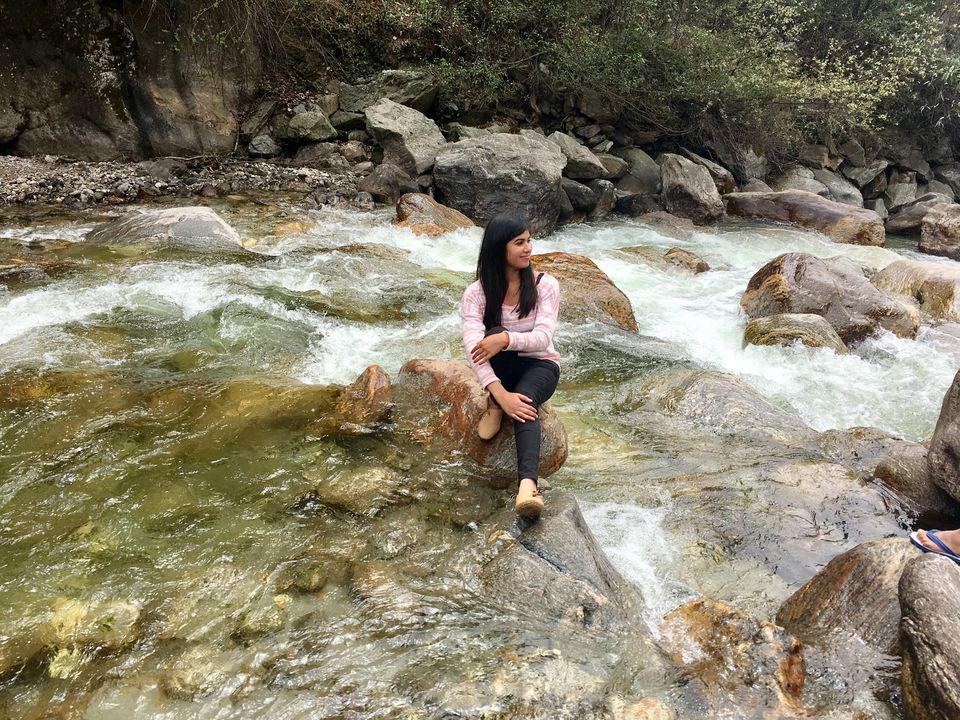 During those 10 days, I truly lived among isolated and splendid nature completely disconnected from rest of the world. We used to go to near by river to have relaxed time, walked around sloppy ways from Thrillum to Lumla village, had random talks to people living there, tried few local cuisine and even tried to climb to one of the peak of mountains. Though we didn't reach to the top, but it seemed we are in different world with just love and nature around us. Experiencing it again was no less than a blessing for us.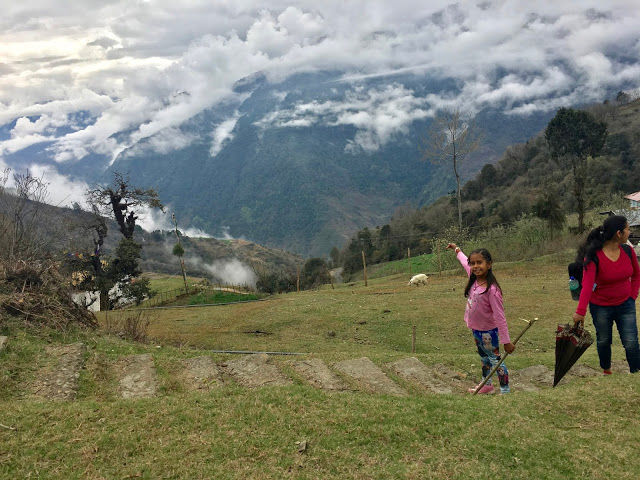 The best time to visit this place is March to May and September to November as weather remains quite pleasant during . Although, if you want to witness the chilling weather with snowfall , you can go in Winters as well. Avoid during monsoon as the roadways get highly affected due to heavy rainfall and landslide.
Where to Stay:
There are many affordable hotel in the township area for all ranges according to the comfortableness and luxury. You can prebook rooms from various hotel vendors available online.