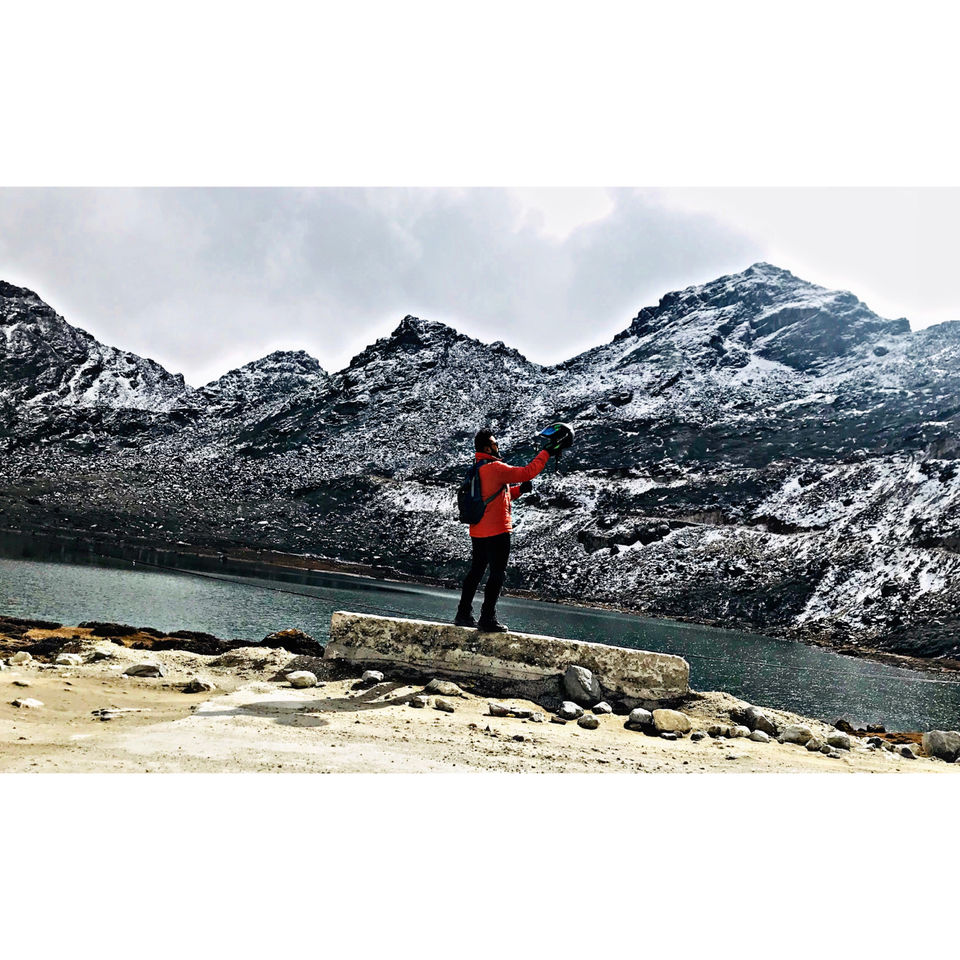 Rented a RE Himalayan bike! Sharp 6am started my journey from Guwahati to Tawang via tezpur & bhalukpong. Also there are 3 different routes & difficulty level for tawang. And i chose the harder one.
Great highway between ghy-tezpur. Reached outskirts of tezpur around 9:30 for a 20mins break.
Pro tip: Take mini breaks after every one hour drive. Do Keep your self hydrated!
Reached tezpur at 10:15am to take my ILP and a check on bike chain.
Now the journey between two states begins now.
From Tezpur to Bomdila via bhalukpong. Road from tezpur to bhalukpong was preety good. The route was from the forest area under BRO and it was lovely driving on that route with a clear weather.
Reached bhalukpong around 1pm and took a small 15mins break for tea and other stuff. The area was very wierd because you only can see pigs being slaughter on your sight.
Okay now the main path from bhalukpong to bomdila starts now. Well when you enter the Arunachal pradesh from Bhalukpong gate to bomdila, man you need guts and great confidence to travel in this route.
Many people avoid this route because there are no roads only a sand and wet cement all over the route. Seriously this route test your driving skills before the main test i;e Bumla pass route!
Took small breaks because of fog and chilled winds.
I got tired and shoulder was cracking, as the route was tough. Reached Bomdila around 5:30pm and it was night by the time i reached my guest house.
Pro tip: Carry some nuts or dry fruits with you to keep your stomach warm and an old monk.
The night was relaxing after a muddy riding and a hot water bath.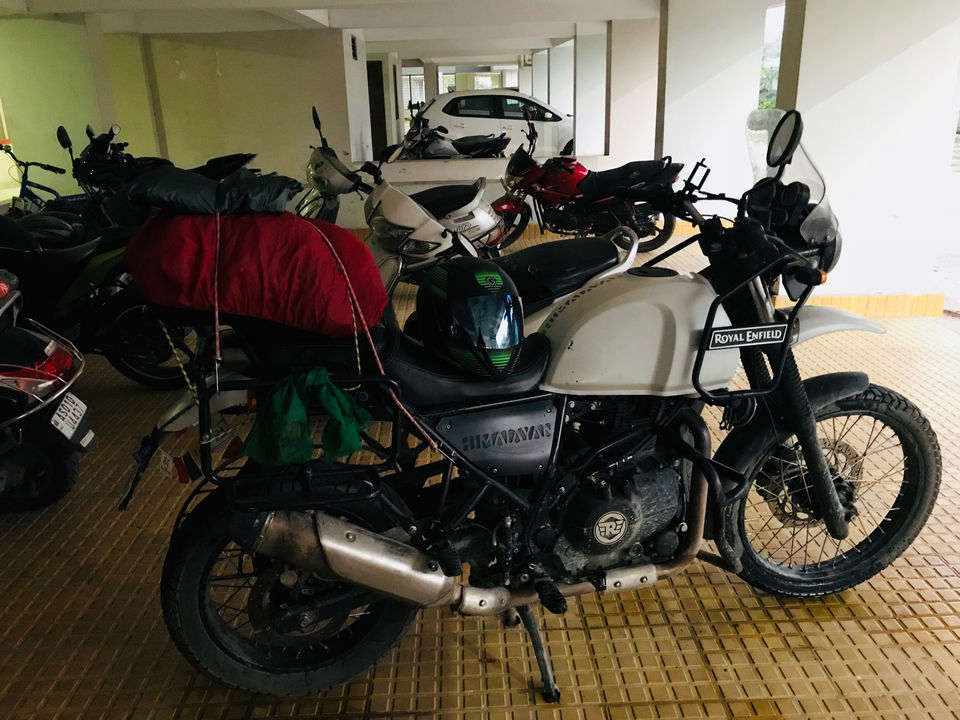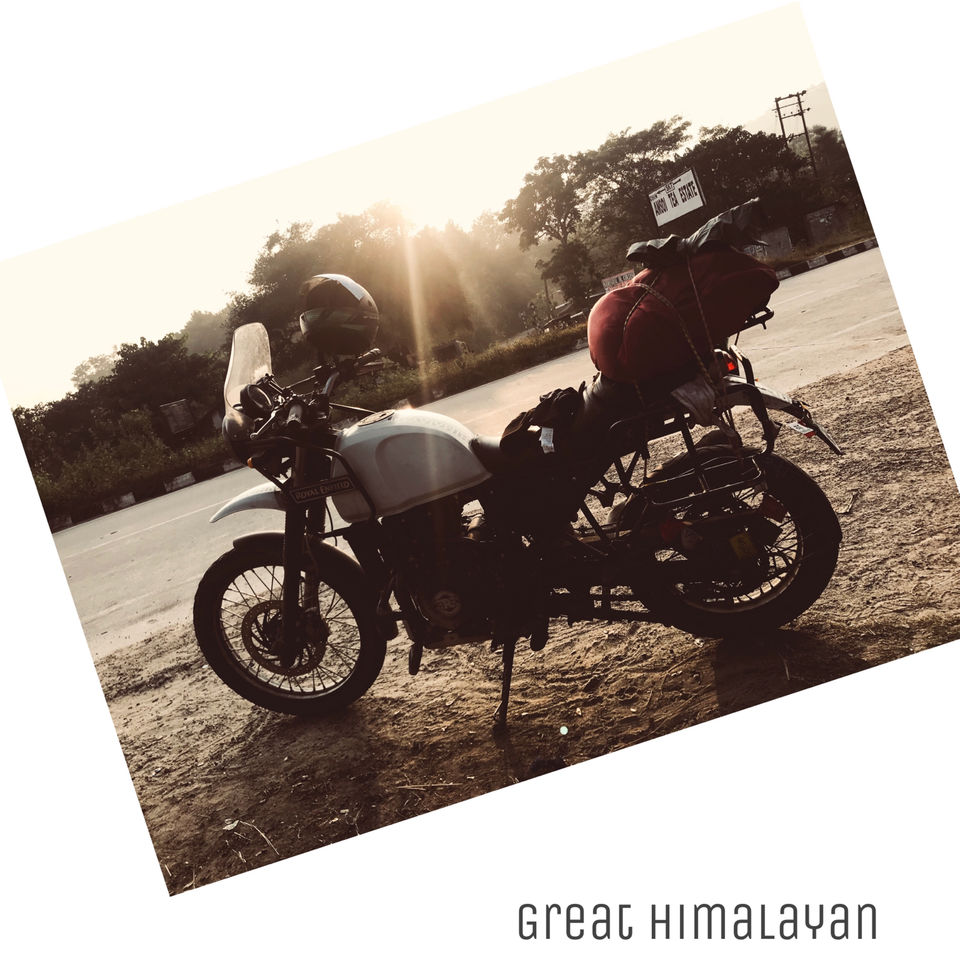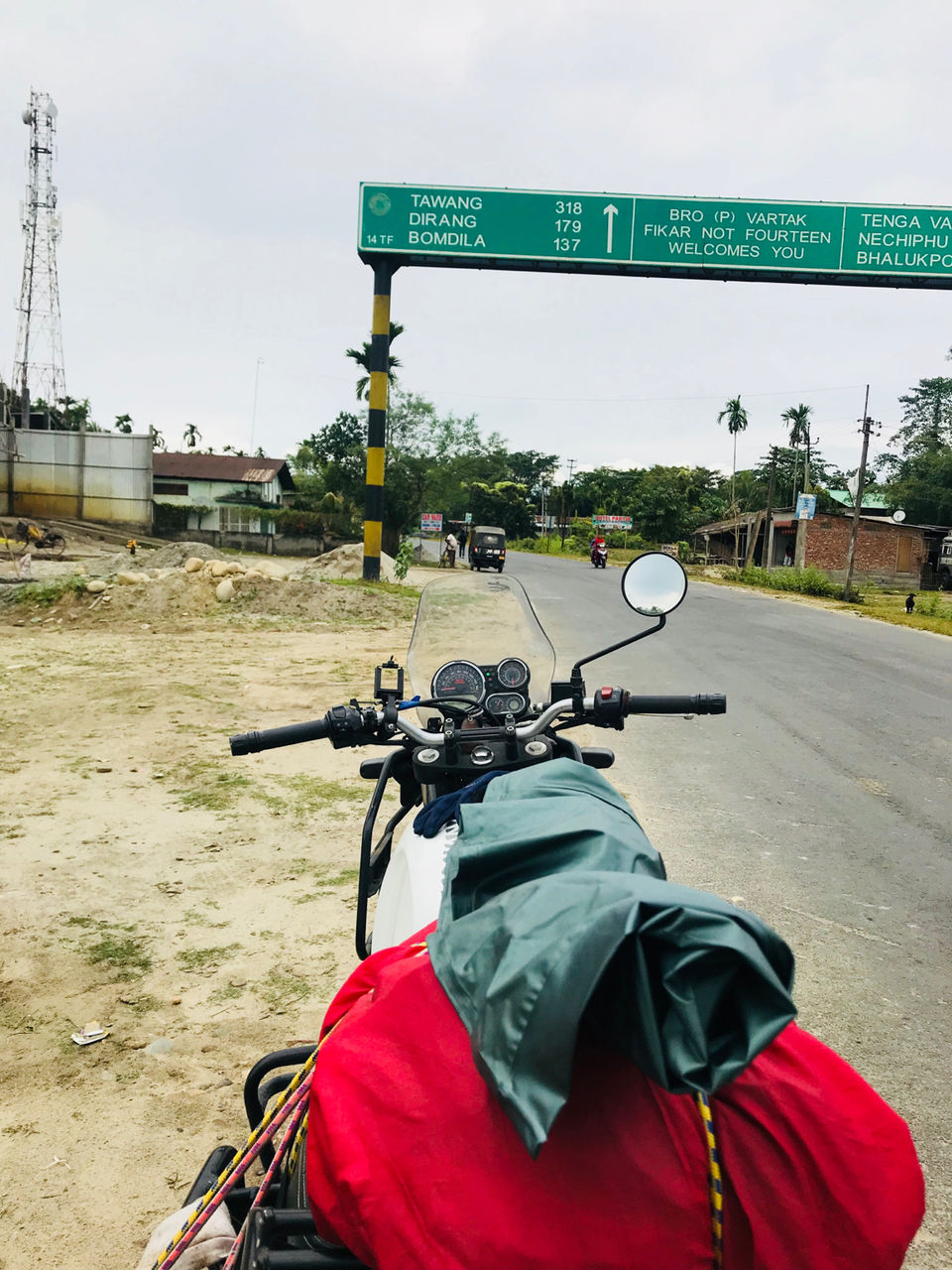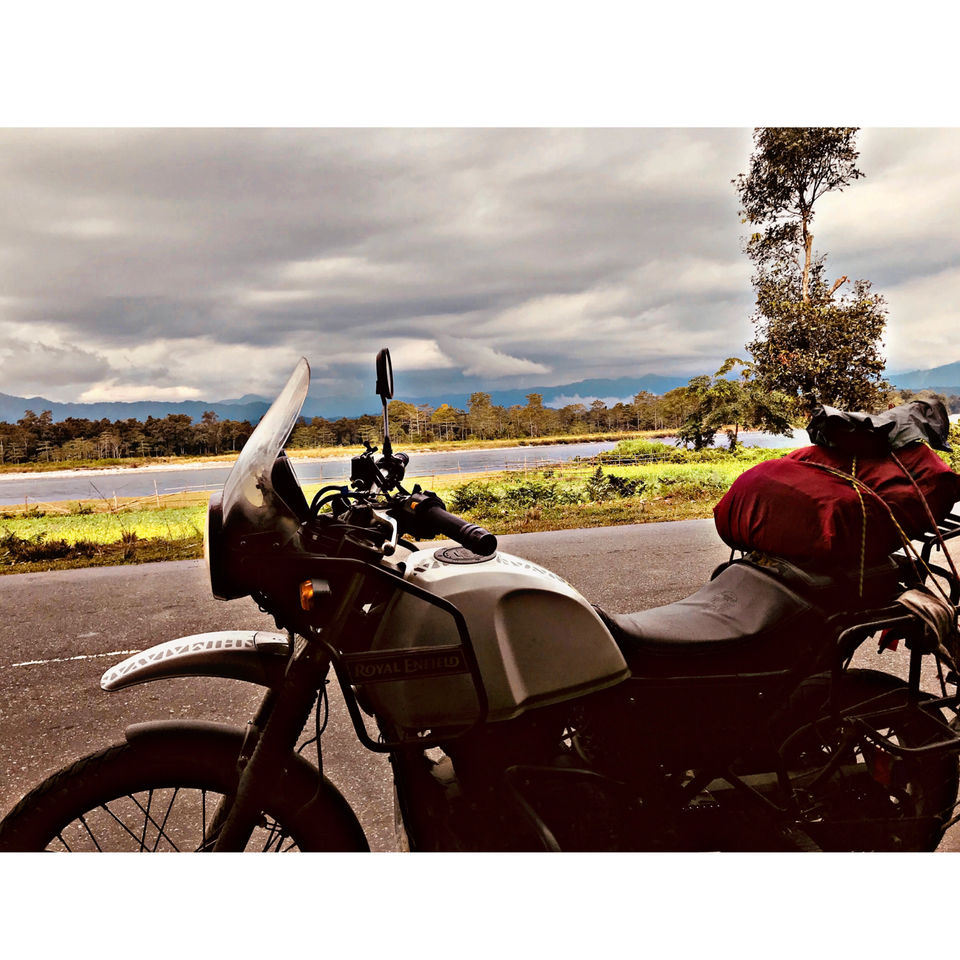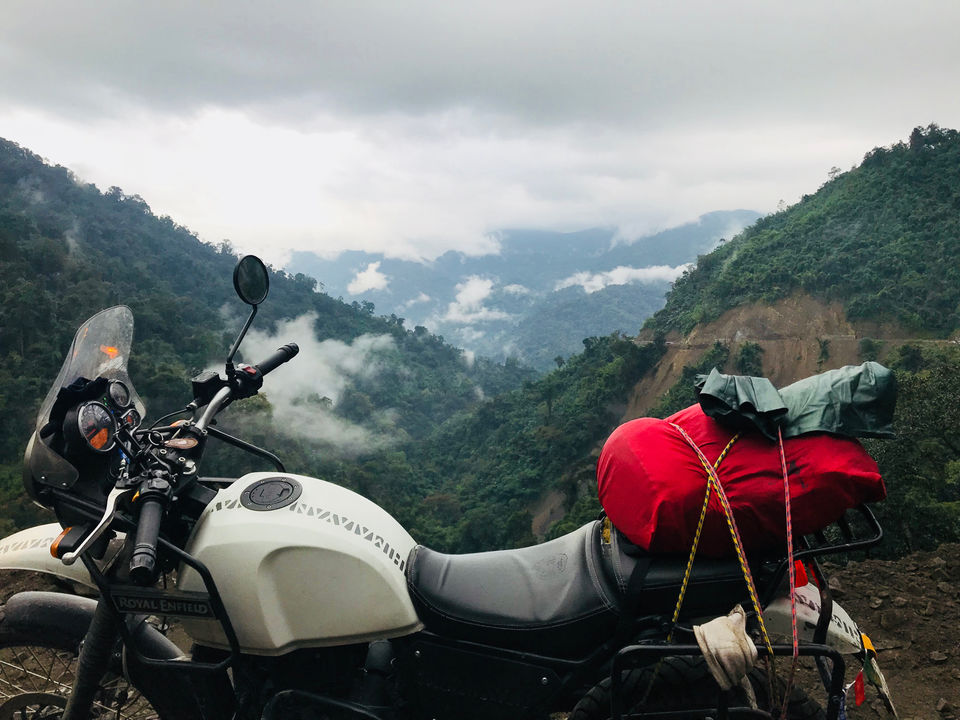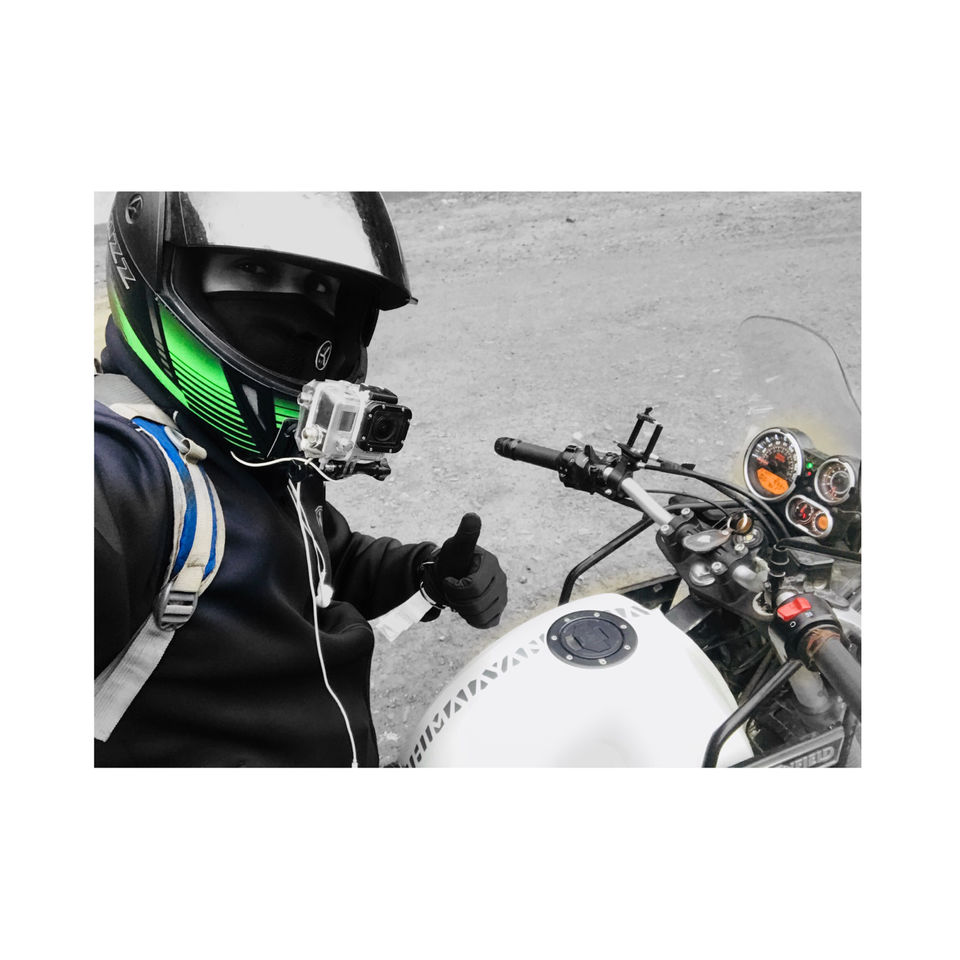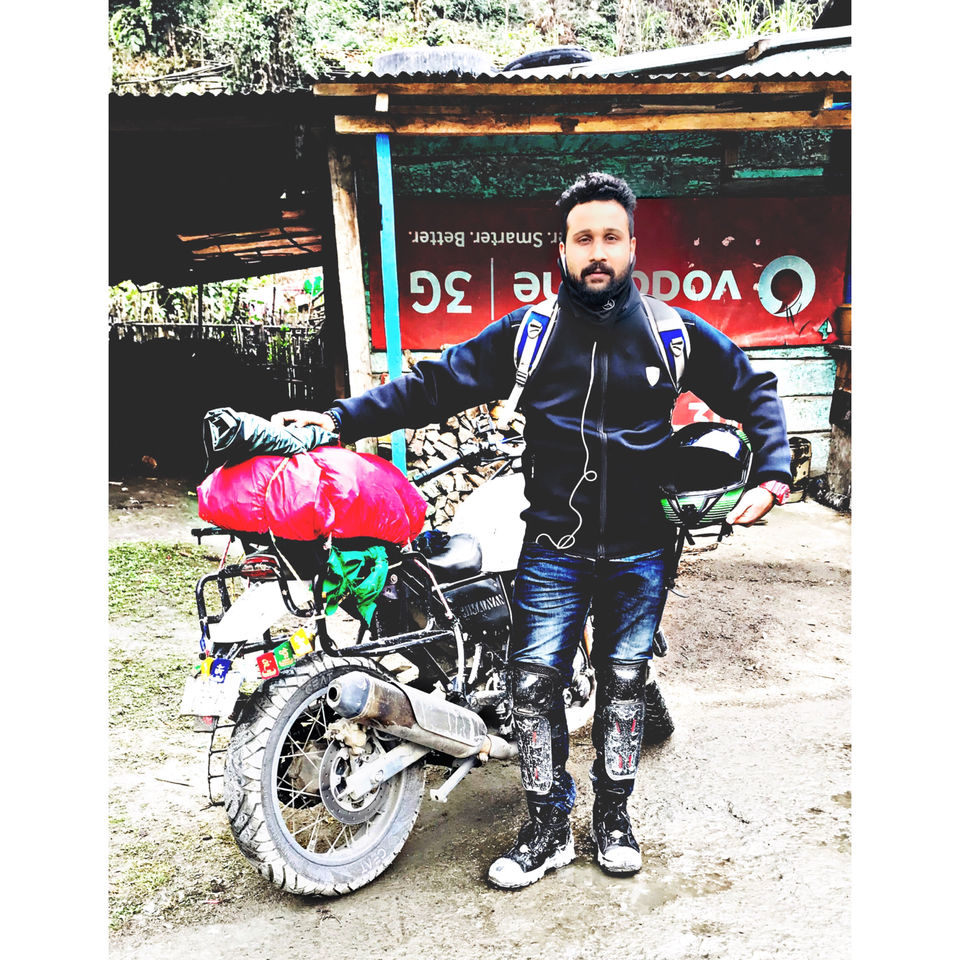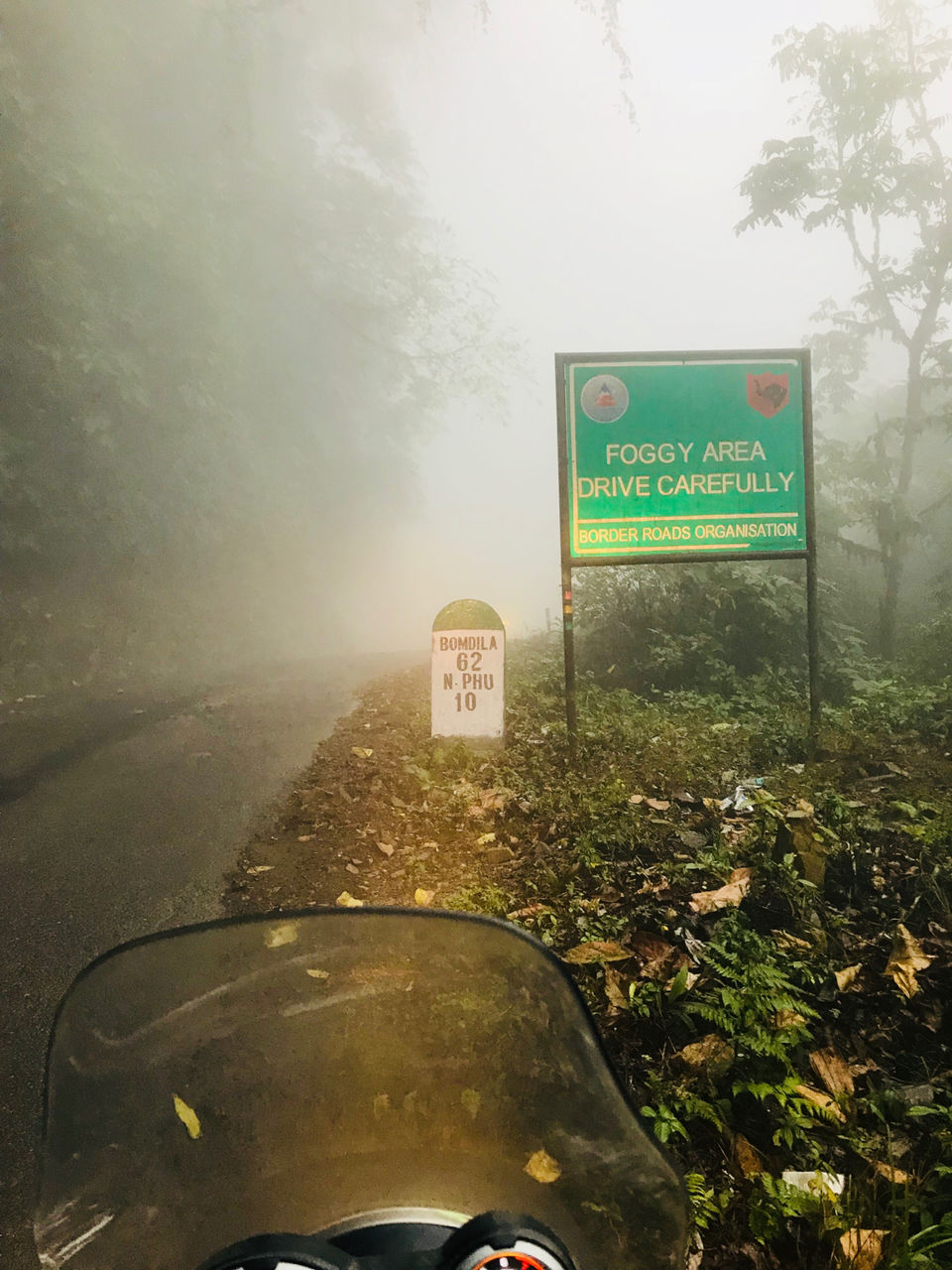 Wake up and shake up you mood to start exploring Bomdila. Visited some of the popular Monasteries and thats it. There is nothing else there in Bomdila. Actually bomdila the main stop for tawang. Visited the bike doctor (Mechanic) for a checkup. Met few fellow travellers from Assam, had a tea and moved on.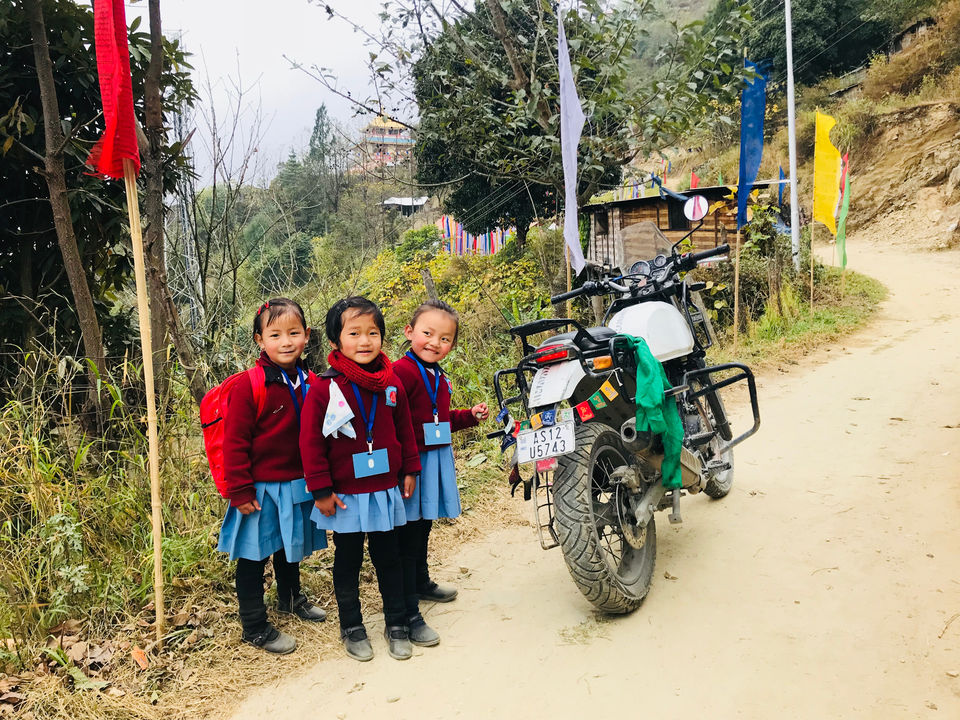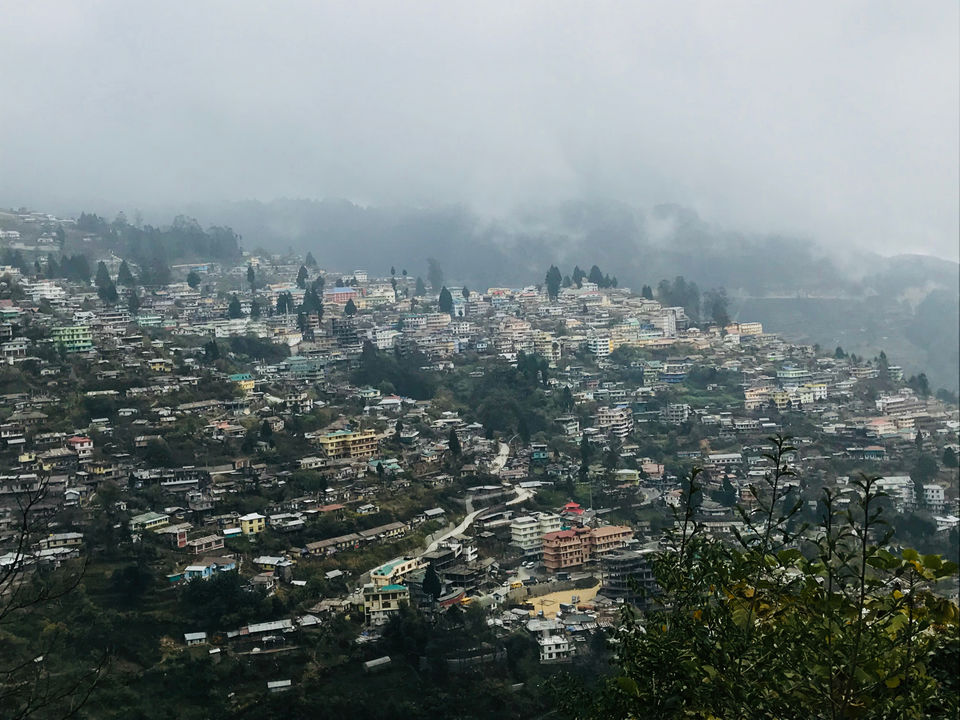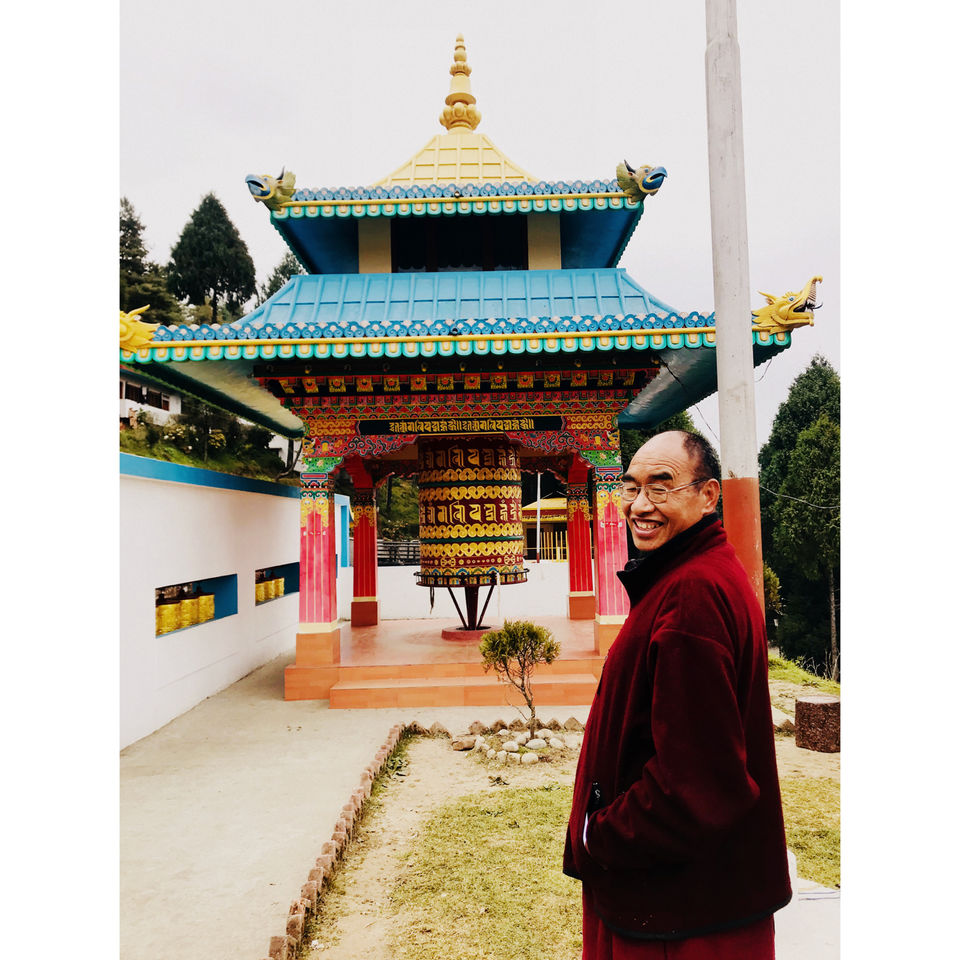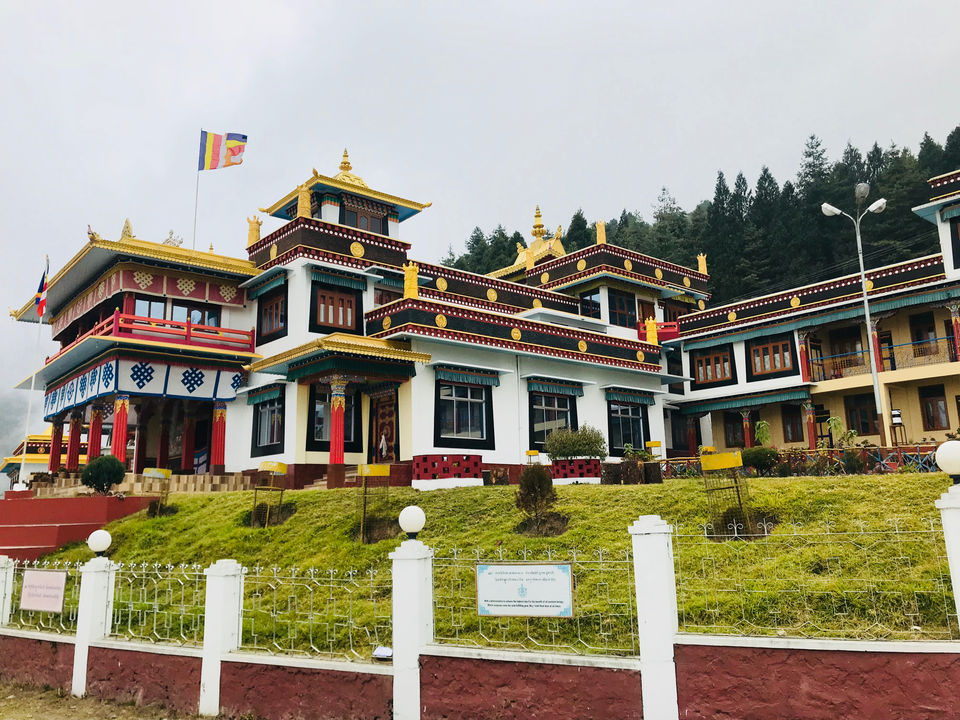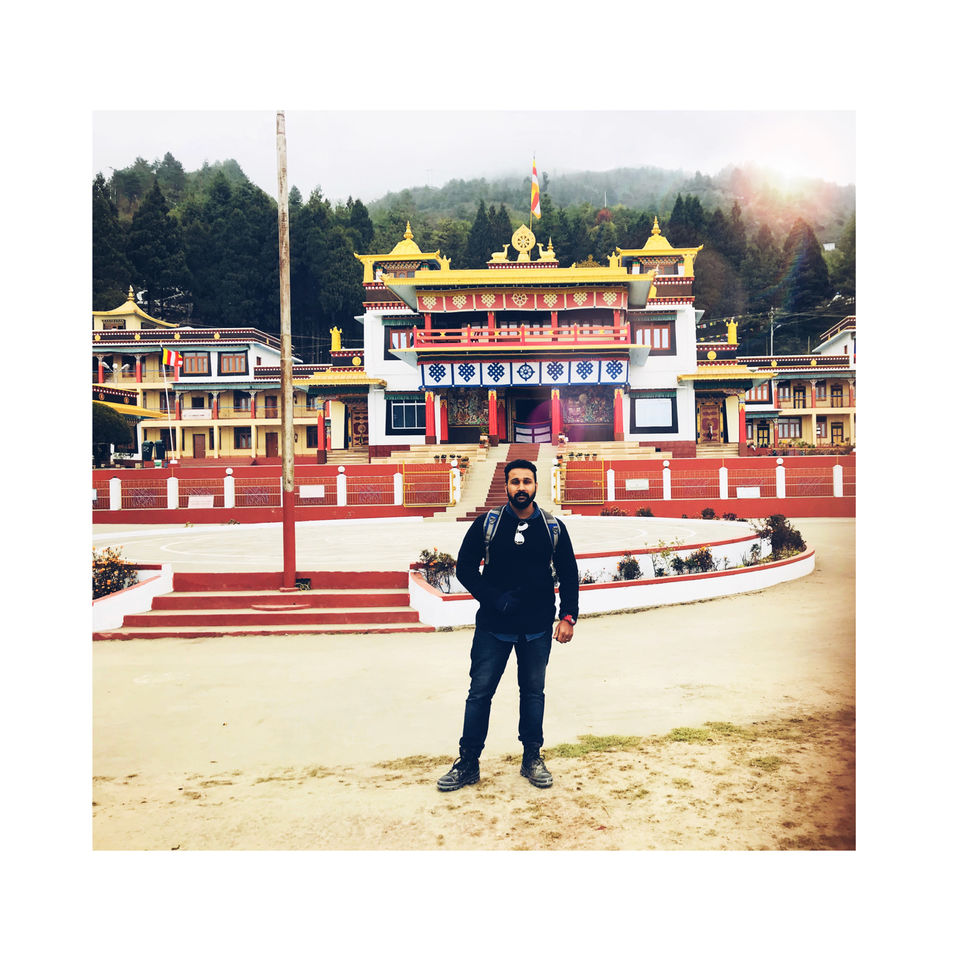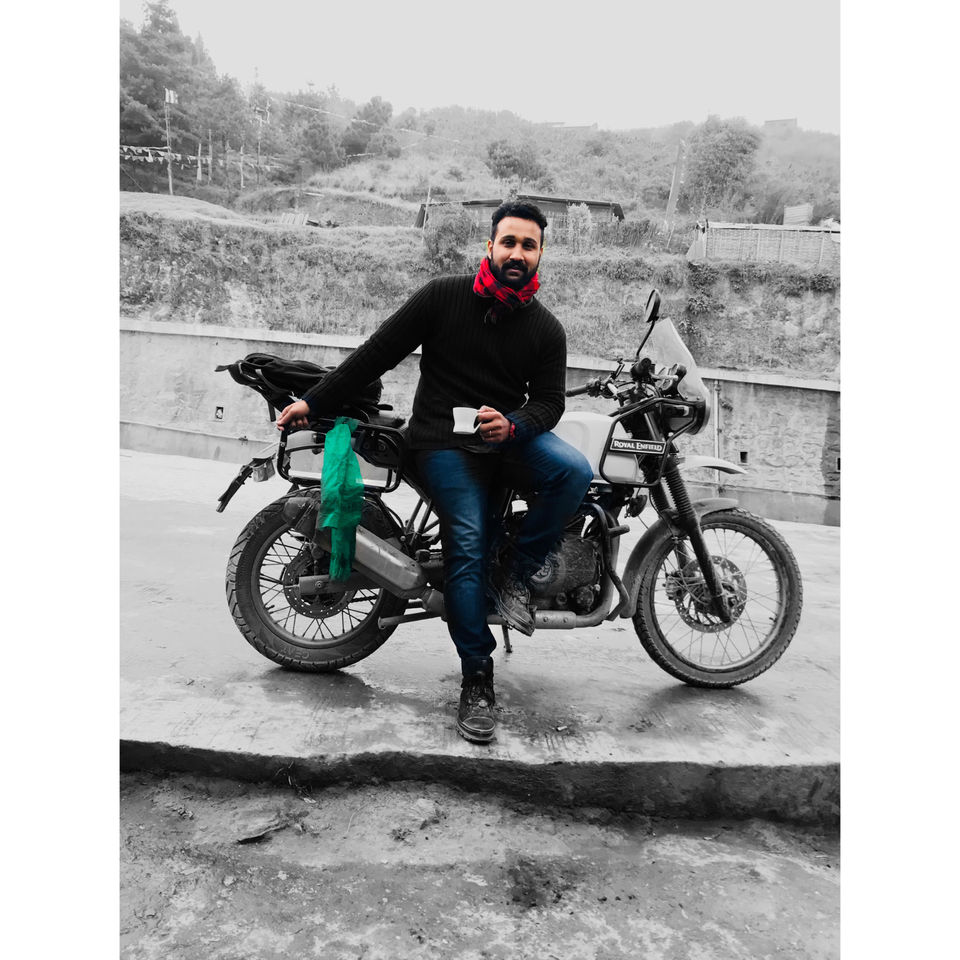 Okay the night was chilled and the bike got frozen. It took me 15mins to start my bike ( bro at the temp of 2degree @5am).
Pro tip: Before you start your journey keep a check on the weather conditions.
Route: Bomdila via sela to Tawang ( 6-7hrs drive)
From Bomdila till Dirang the road was fine, it was fun riding. Met Army officers had a chat and moved on.
Here comes the, SELA pass! Met many riders from different parts of our country India, also many senior citizens. I was having a lovely time there with the travellers sharing some of their stories.
It was a spine chilling wind not the road which was making my drive very hard. Now the there are no-road only off roading for about 10km.
Lucky to see snowy mountains on sunny day.
Visited the Jaswant war memorial and i was lucky enough to see the staged getting ready since it was the death anniversary of the fighter.
Army provided us the free lunch at the memorial.
Without wasting much time i started my bike for Tawang before the sun sets (it was 3pm).
Reached Tawang around 4:30pm, checkin to the oldest hotel in the main market.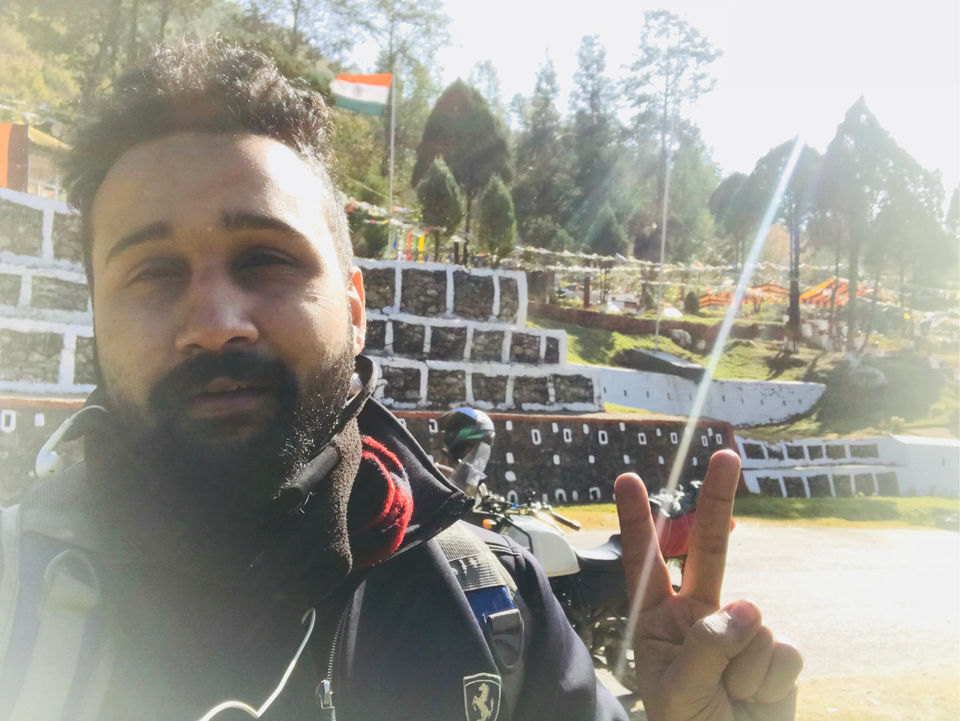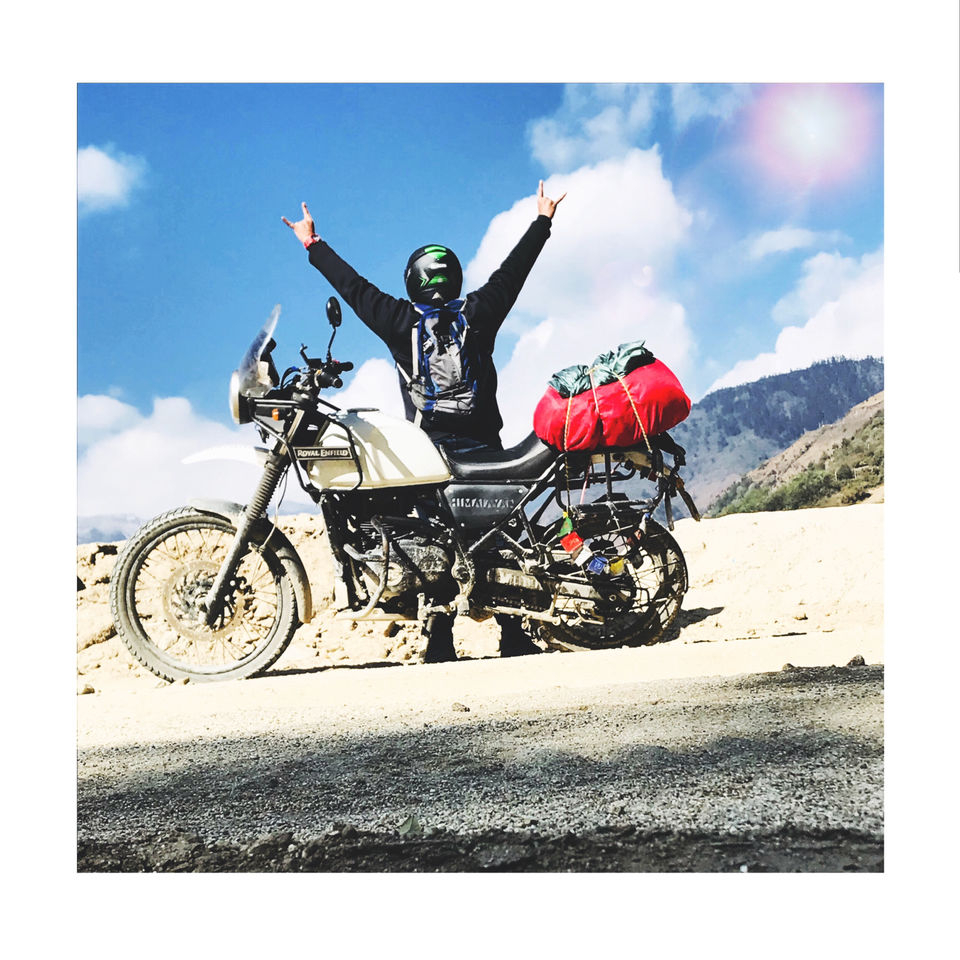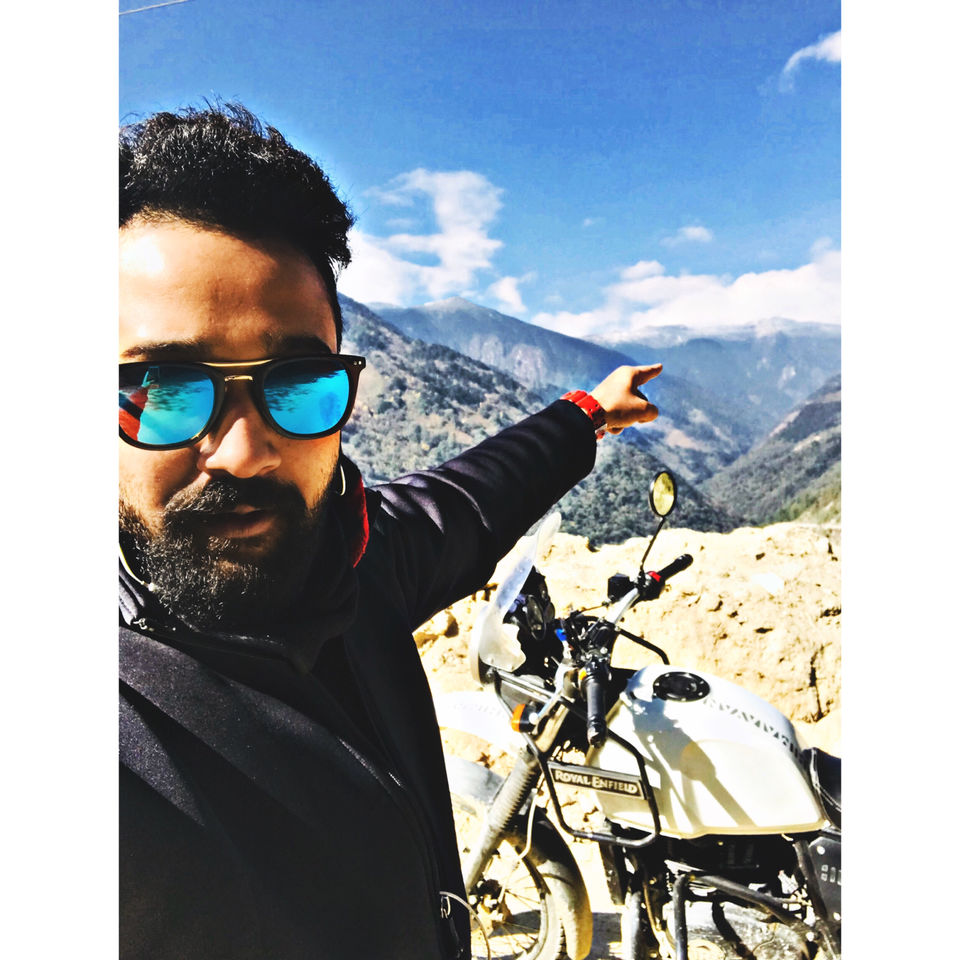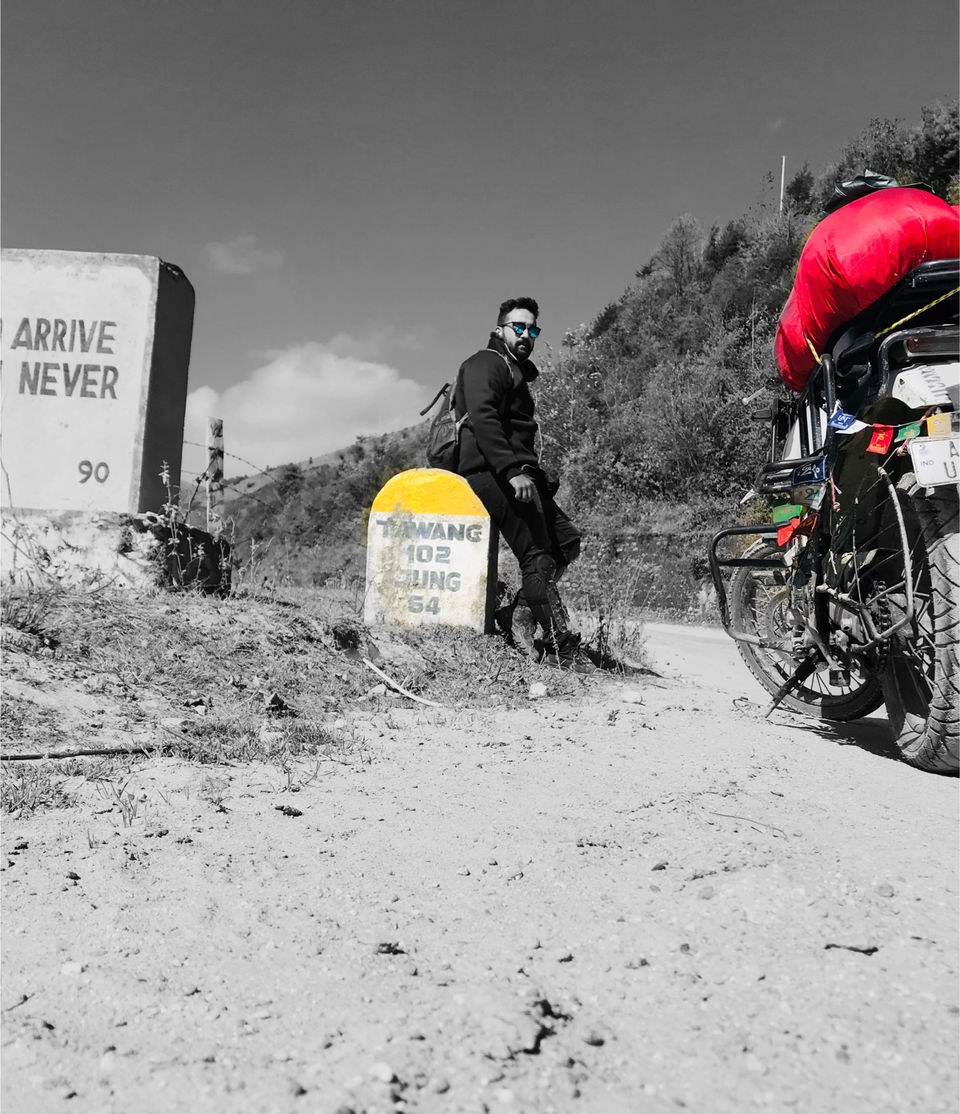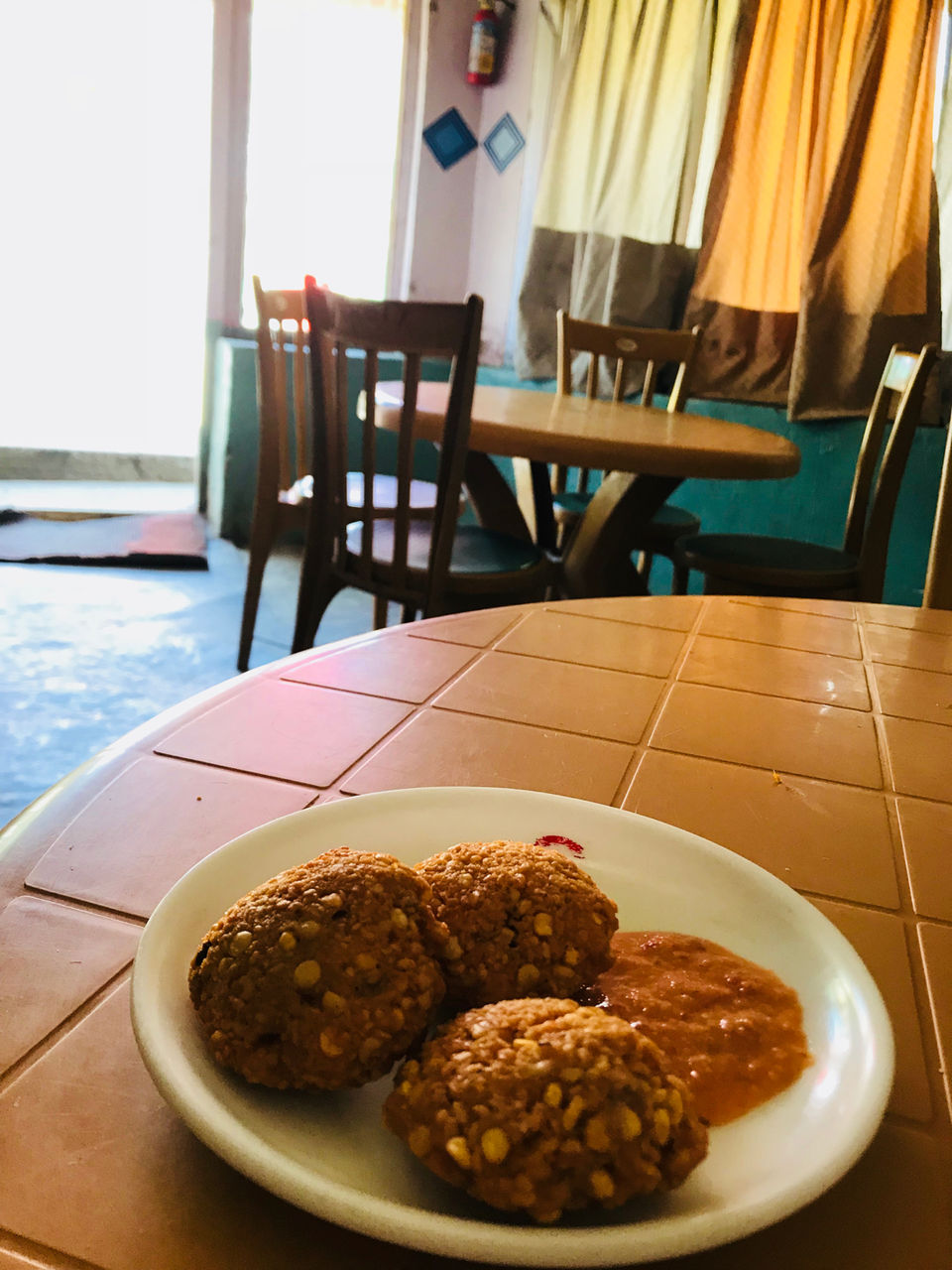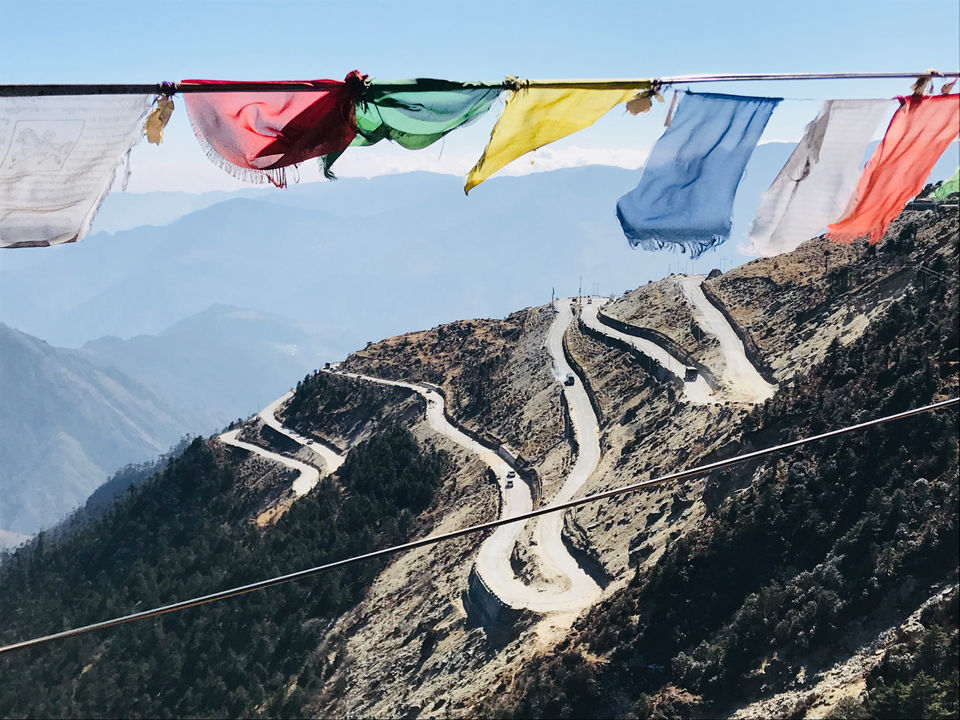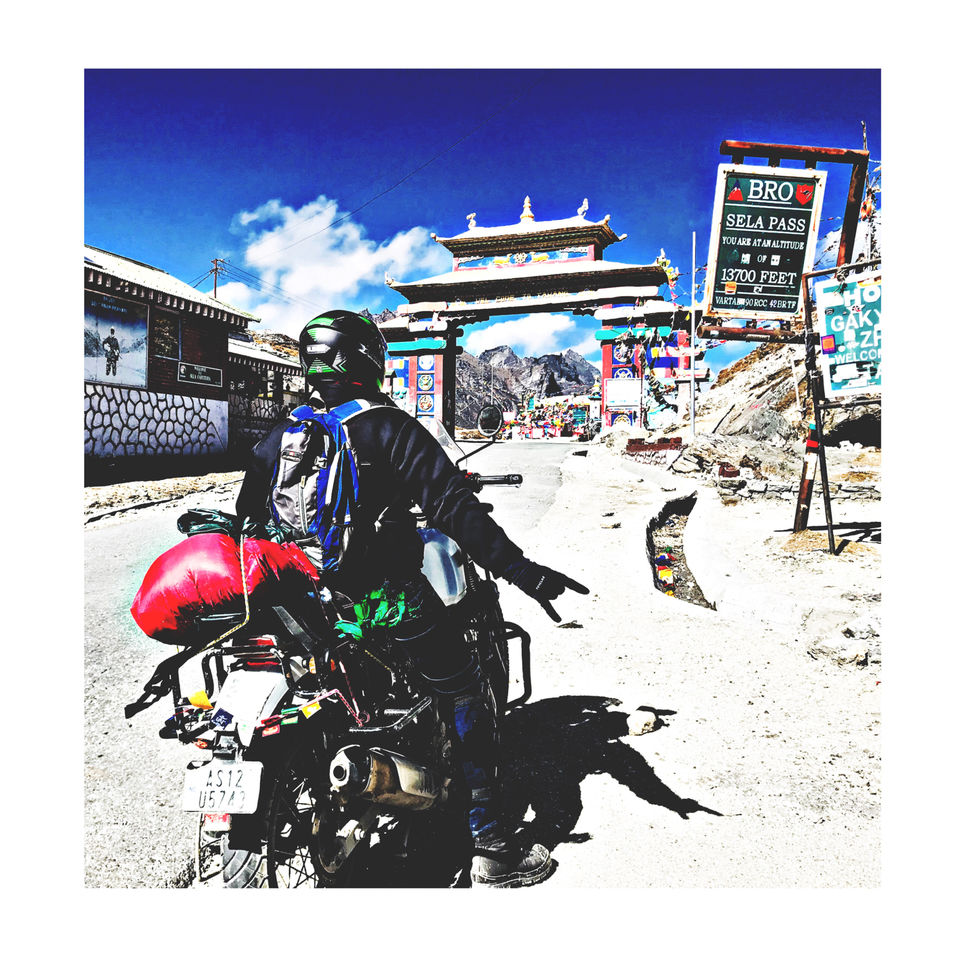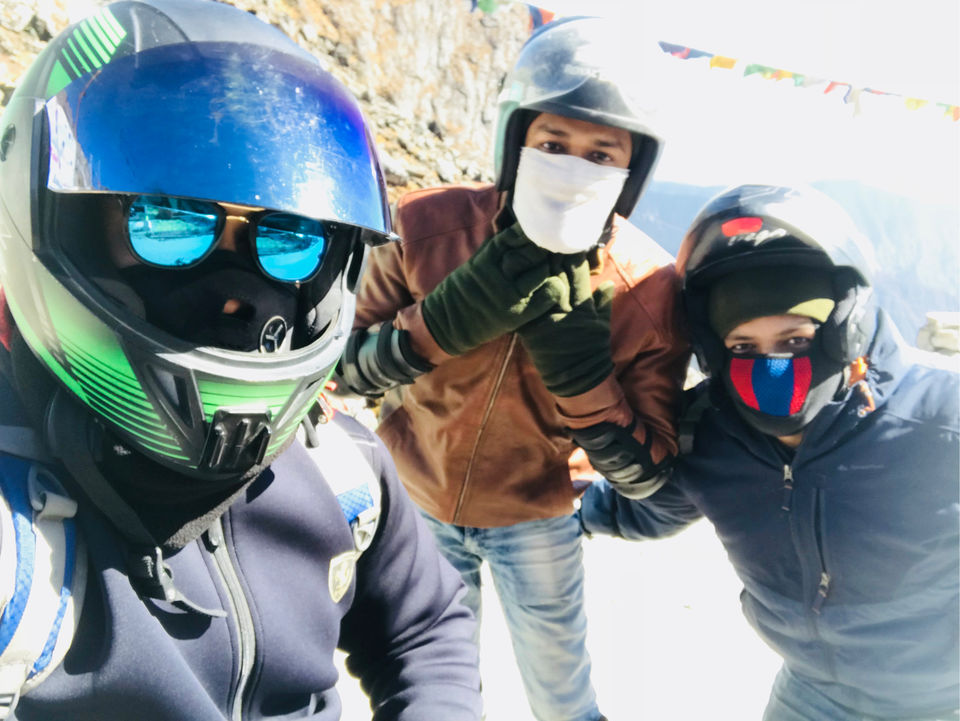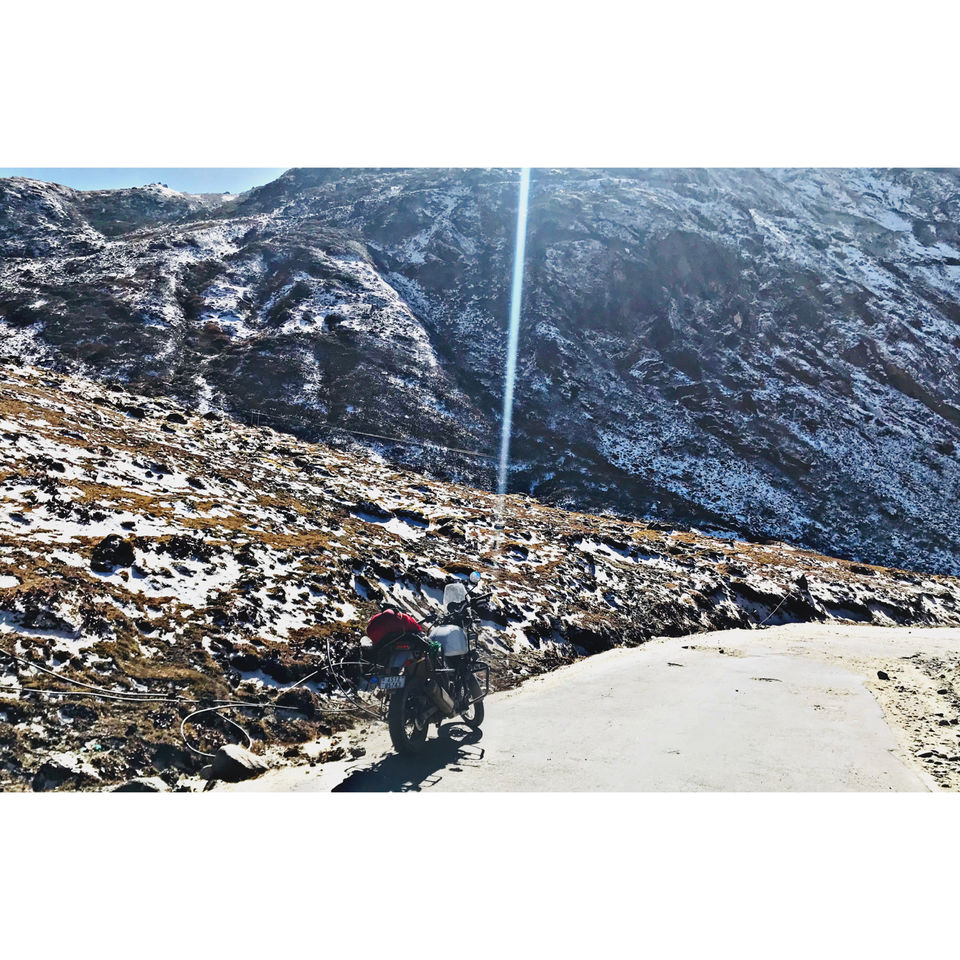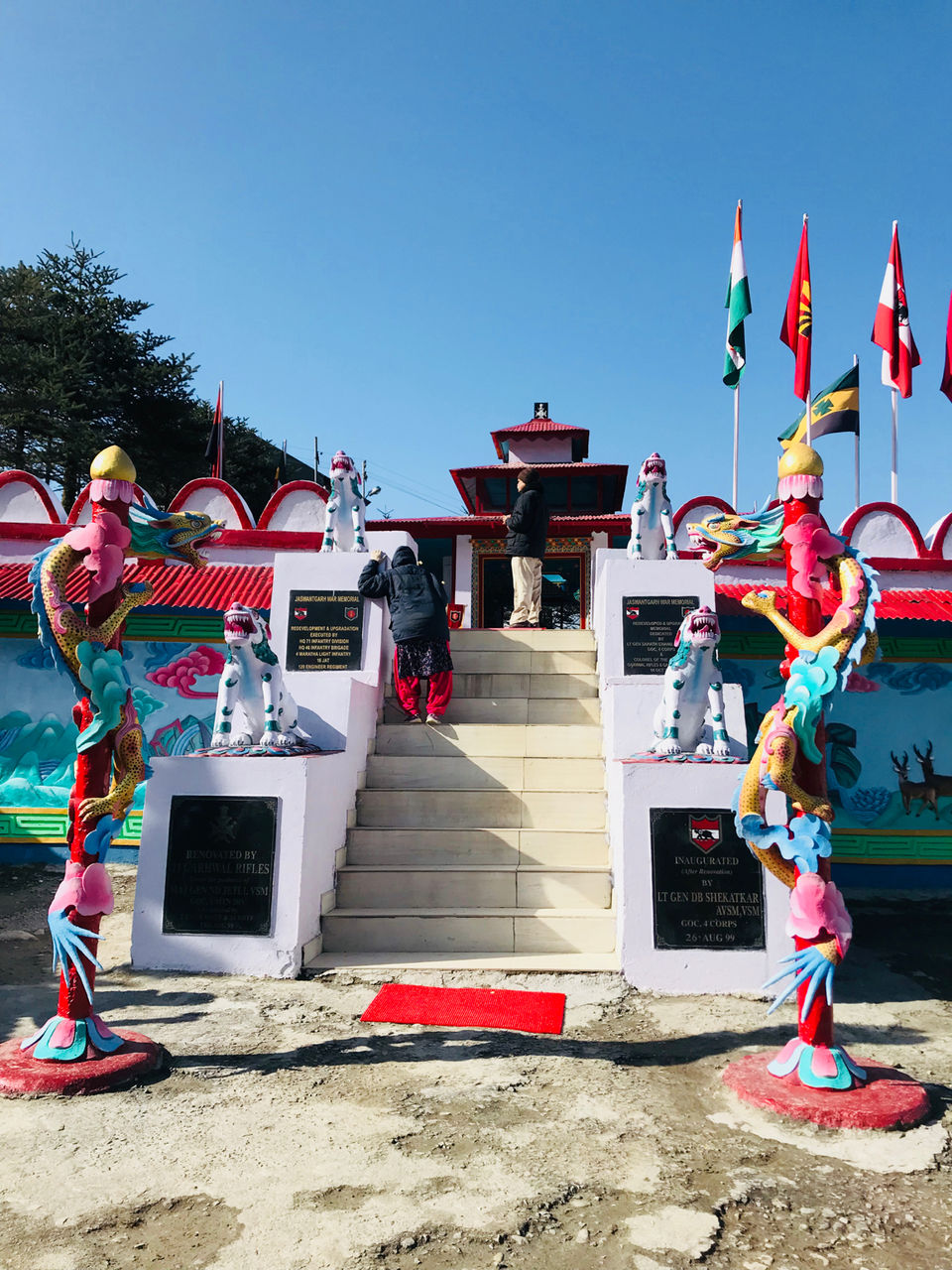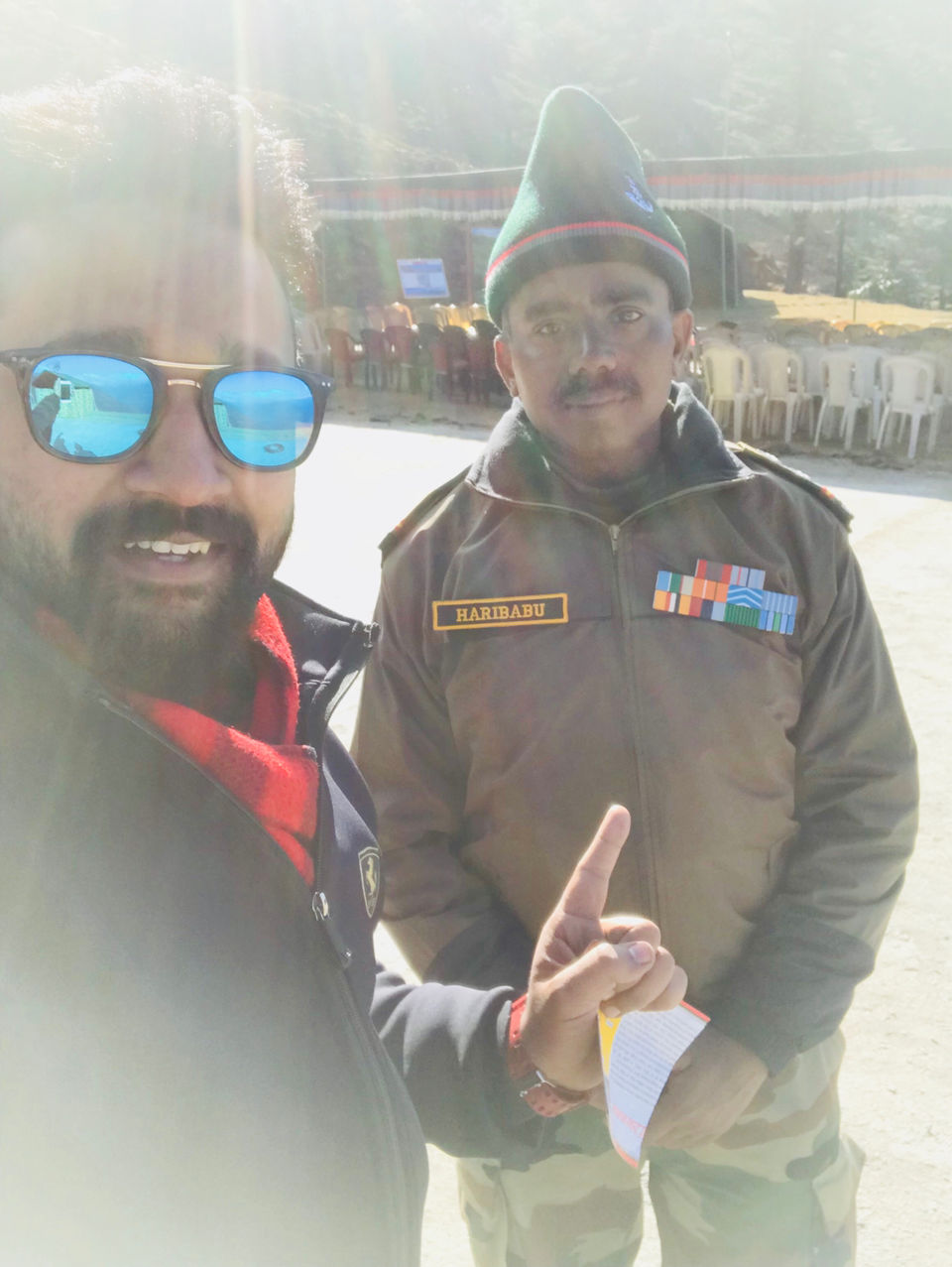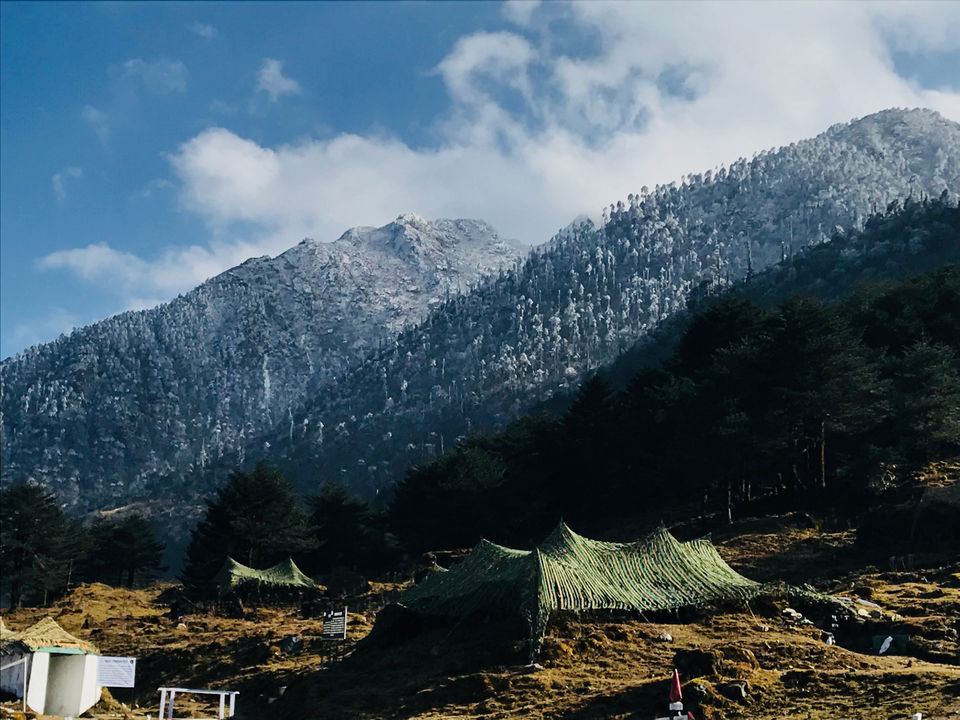 Exploring Tawang starts now. Getting done my ILP for Bumla pass. Visited the 2nd largest monastey in the world, visited the Great Buddha statue. Chat with the monks at the monastry park.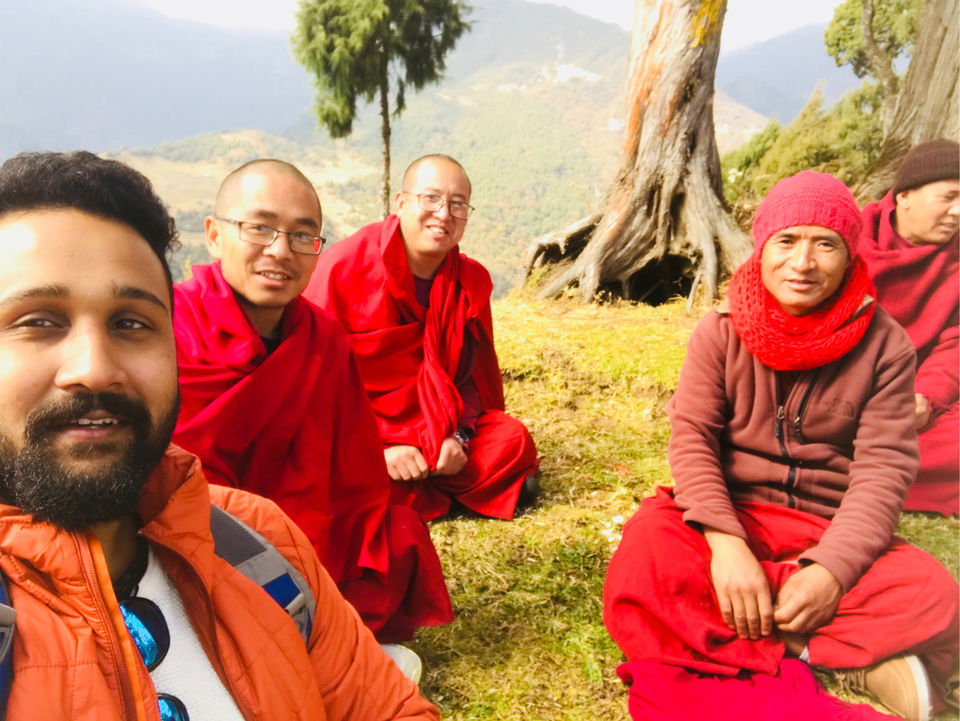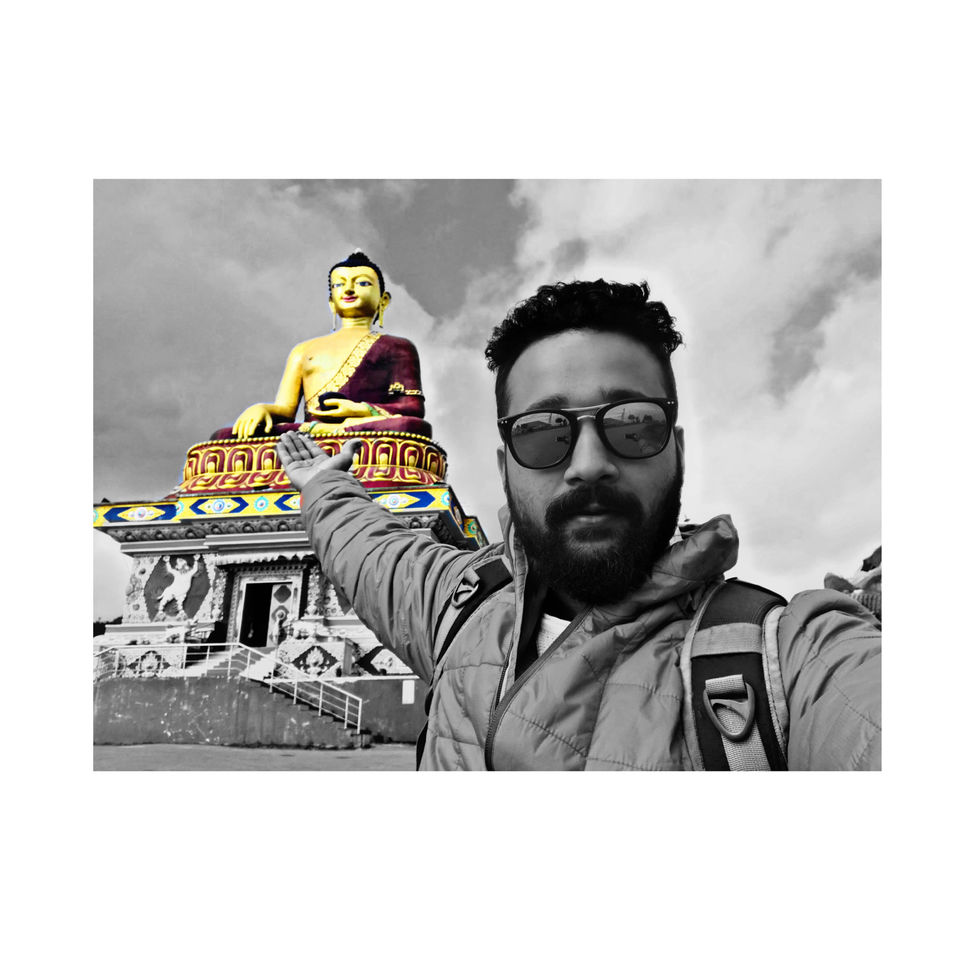 At 7am, started my bike for Bumla!
When you start the journey for bumla you will gradually feel the decline in temperature and your fingers getting freezed.
I took a halt at a army bunker as my fingers & feet got jammed. Approx 10mins i was not able to unhook my helmet since i was numb.
Salute to the Army mens to guard the territory at temp of 1degree. They are our IronMan!
Army warned me because a day back one solo traveller died due to temp and his bike got slipped onto the road.
But i was confident and stuborn to mark my destination.
Pro tip: Dont be Over confident!
The road was not good and it was way to slippery as the snow got melted and freezed on the road!
After riding for 1hr, you will see a Y junction where you can take good halt to fuel yourself with maggie, chai, pakora.
Your ILP is checked there. There were no roads only off roading.
During this route you will see many lakes and beautiful snow covered hills/mountains.
It was tough but a worth riding in this route.
Pro tip: Carry an extra pair of gloves so that your fingers dont get numb.
Reaching Bumla is one of the India's toughest route at the height of 15,700ft. At last, i reached my destination.
And saw many travellers on the car but i was the single solo biker at that point of time.
People were applauding my skill and confidence for this route because you get many challenges like bike failure or tyre bursting, skiddy road with no help around you except for the Army if only they sees you.
Man trust me you will feel amazed to see this area. Free chai and biscuits from Army to the people and chatting with many travellers from Chandigarh, Mumbai, Kerela, chennai etc.
I was the only Dilli ka launda there.
After looking around in Bumla the Indo-Tibet border(China occupied), i went back to tawang town.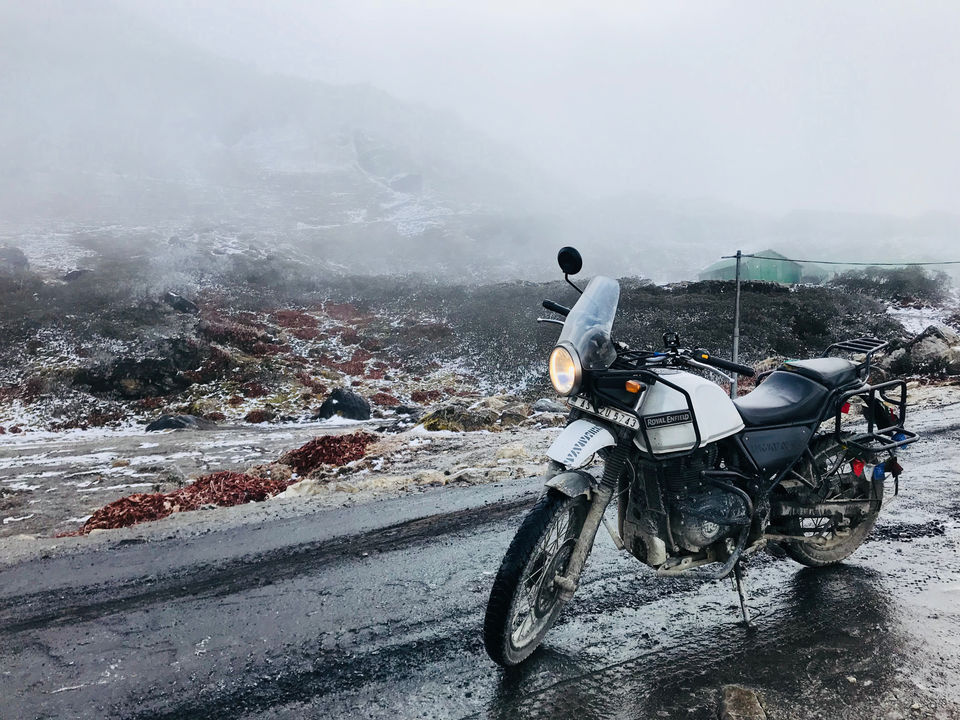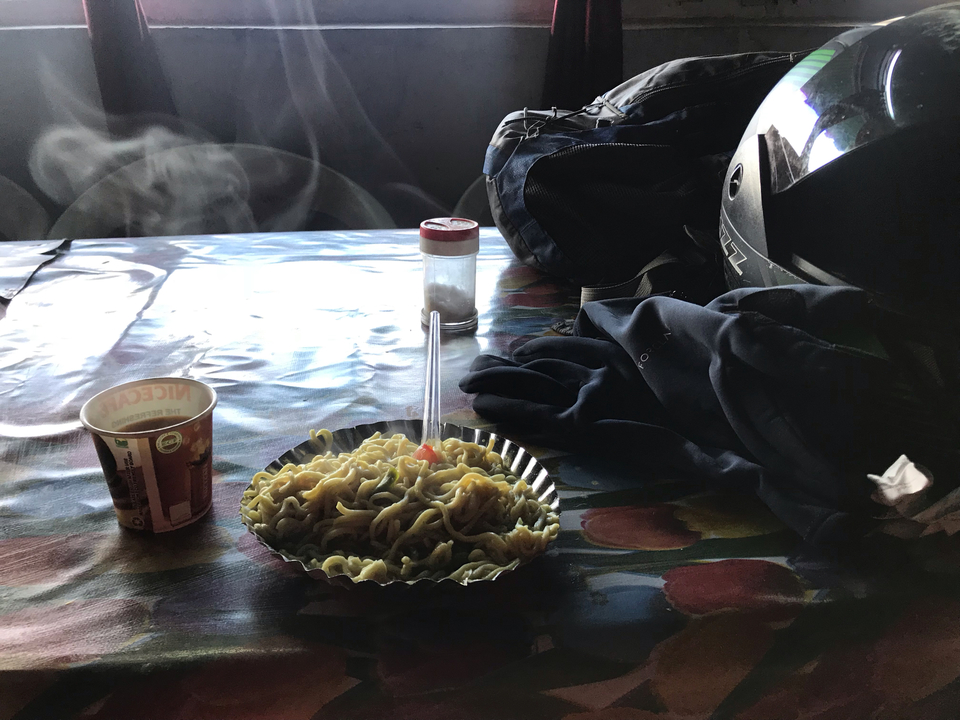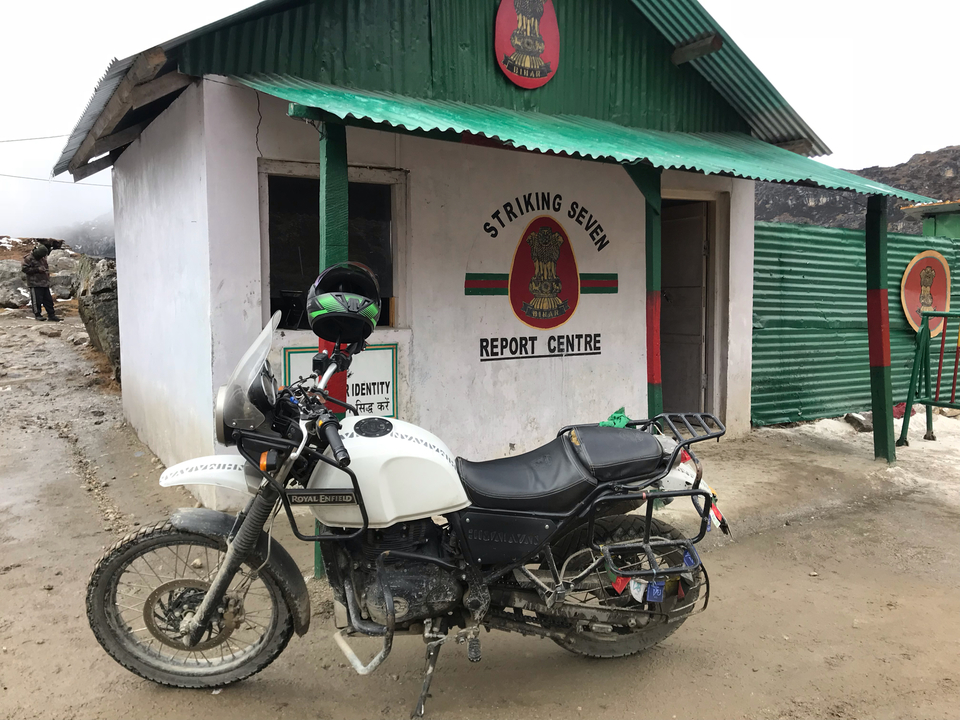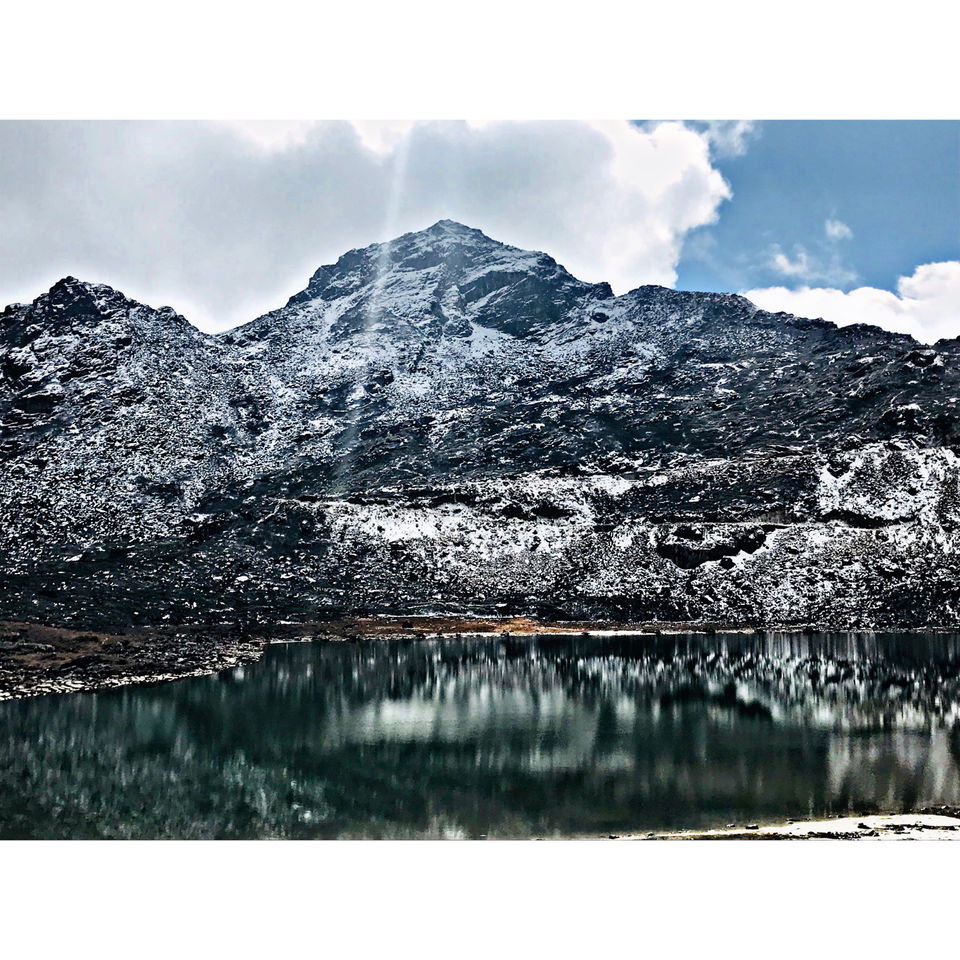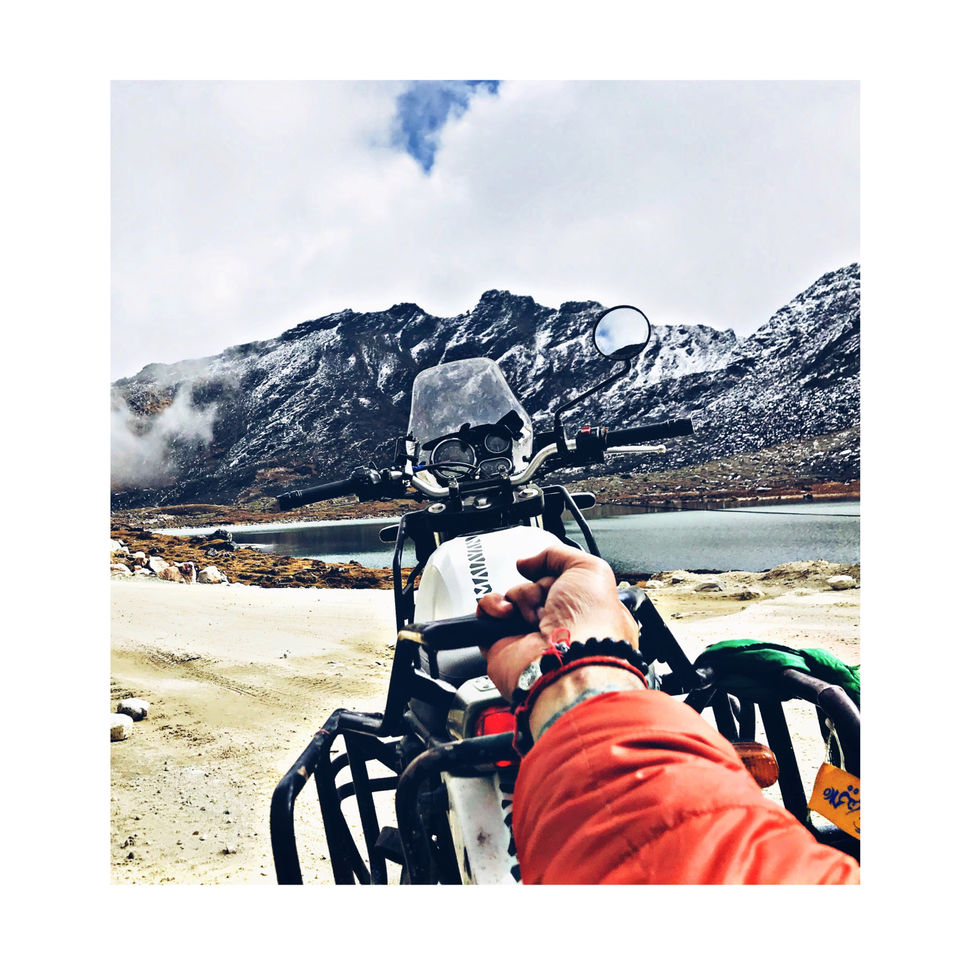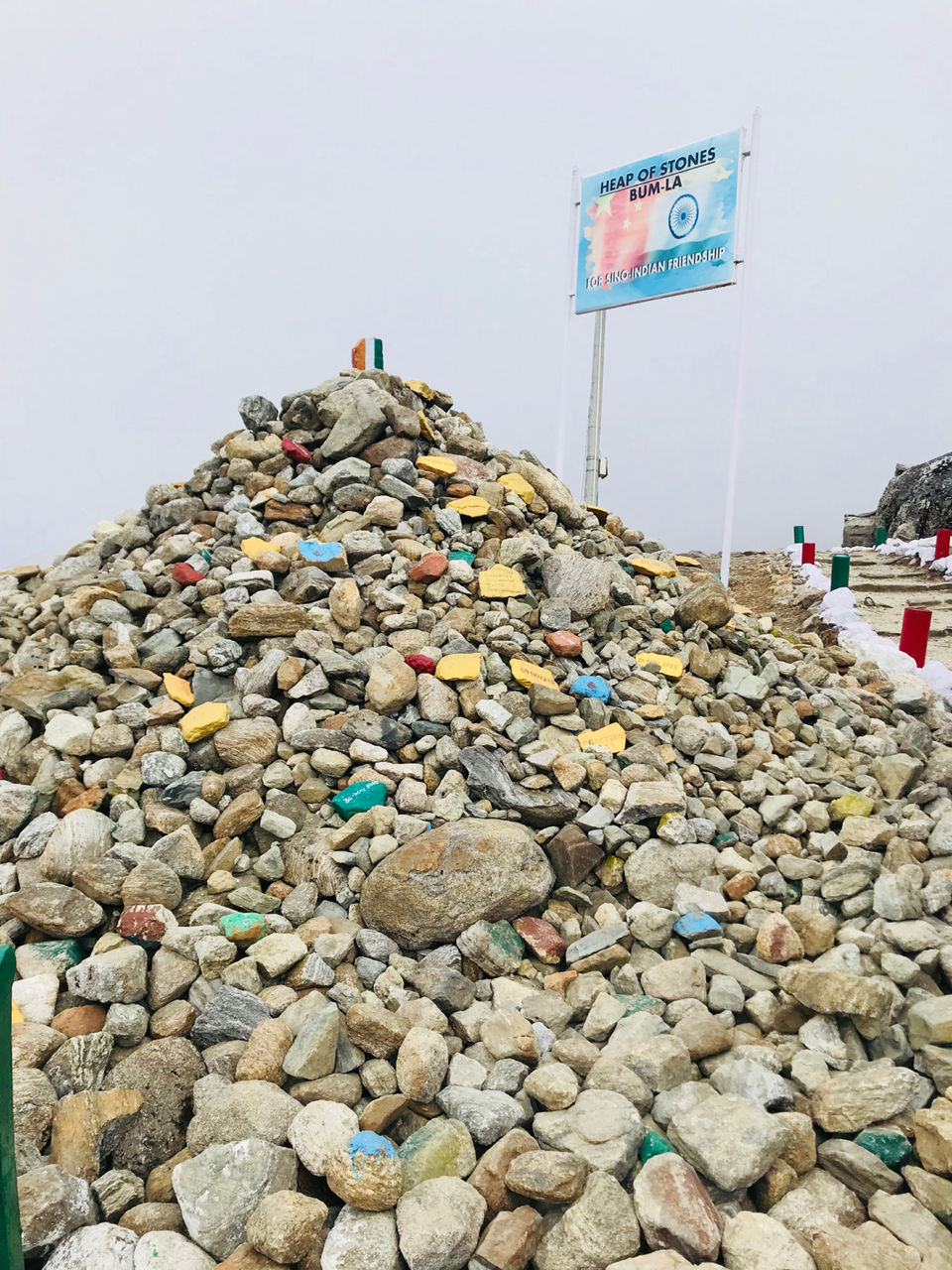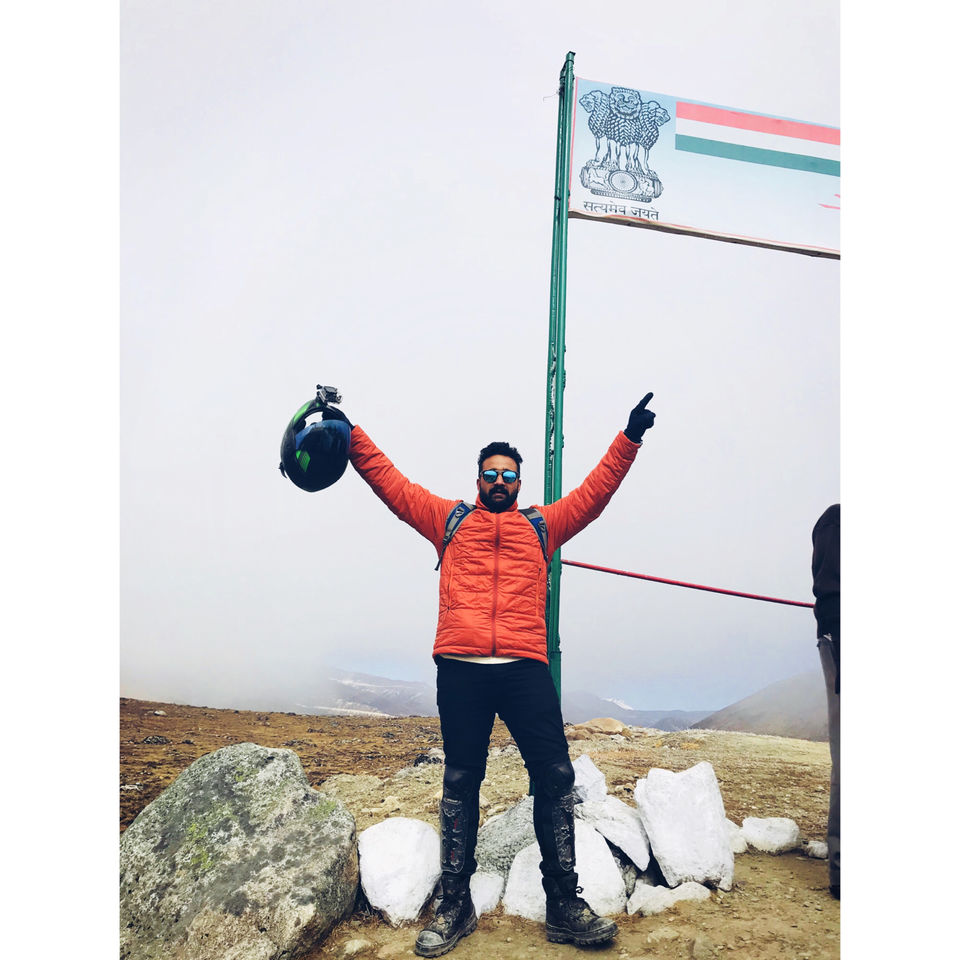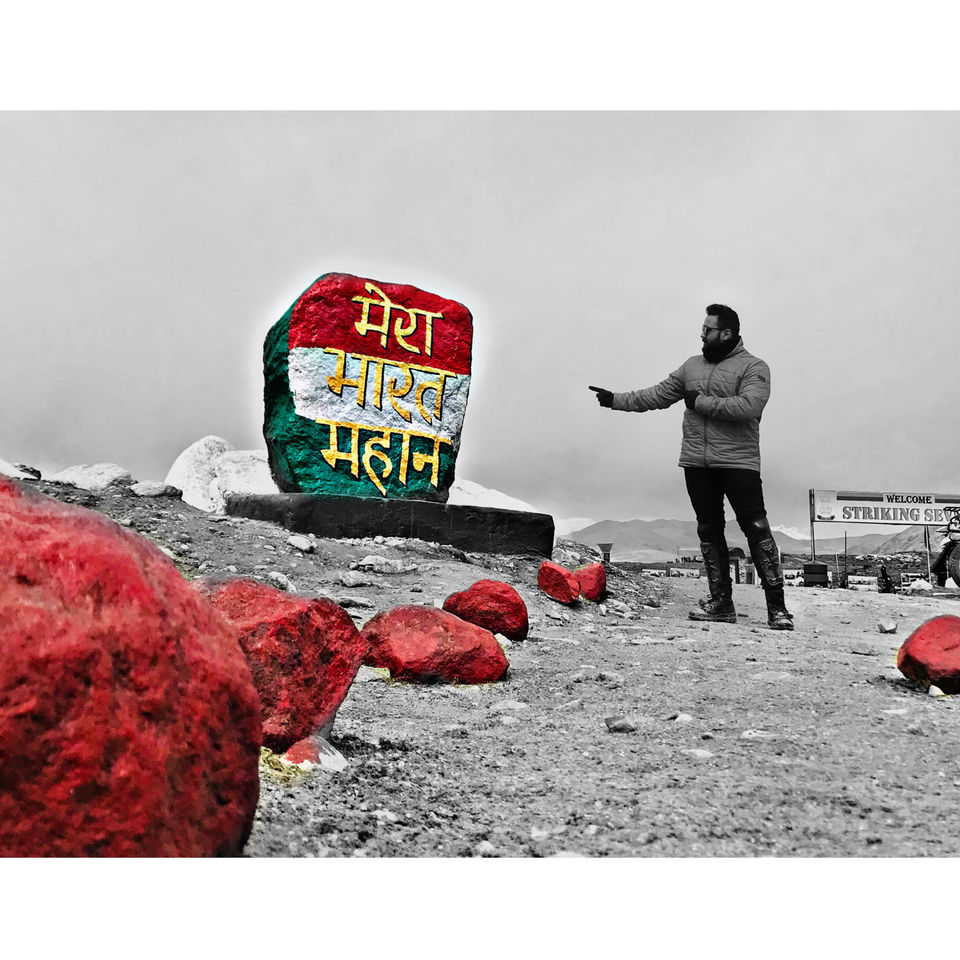 Now from Tawang to Dirang (4hrs of riding).
Booked a Camp site in Dirang, i love the site as it was on the river side.
The night quite with milkyway on the sky and a local wine in the hand and some pakoras.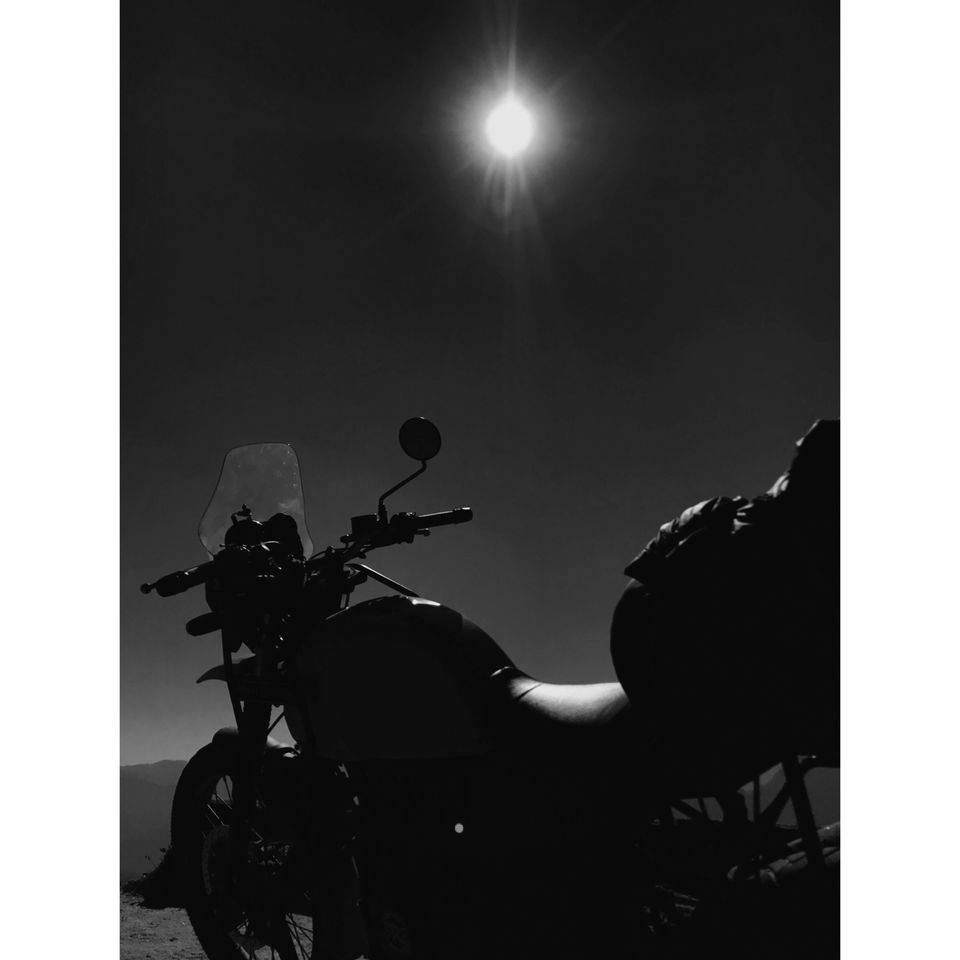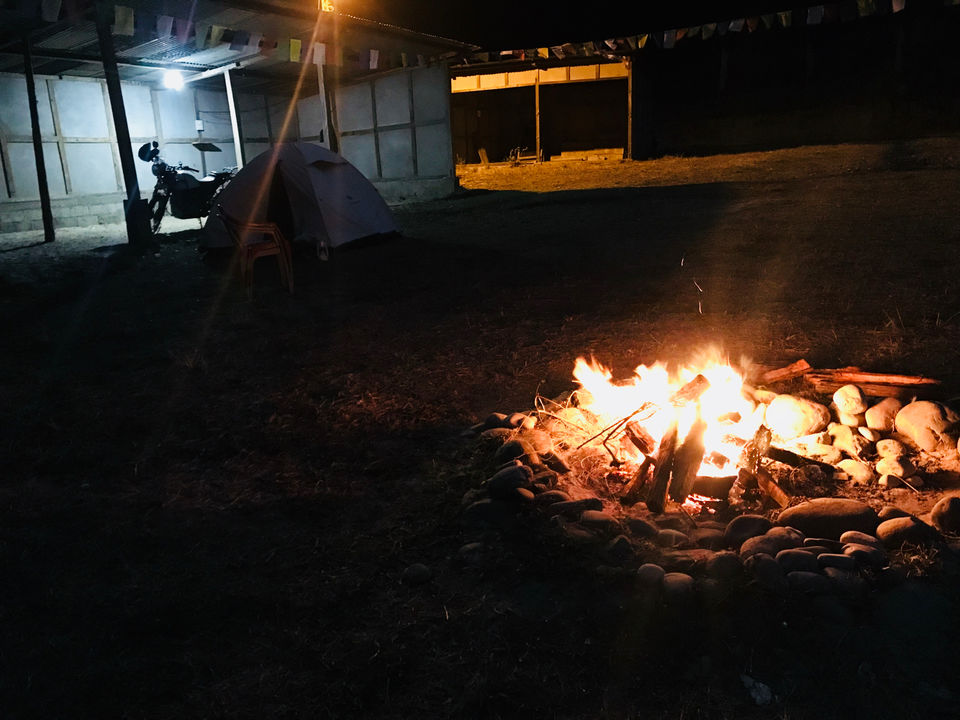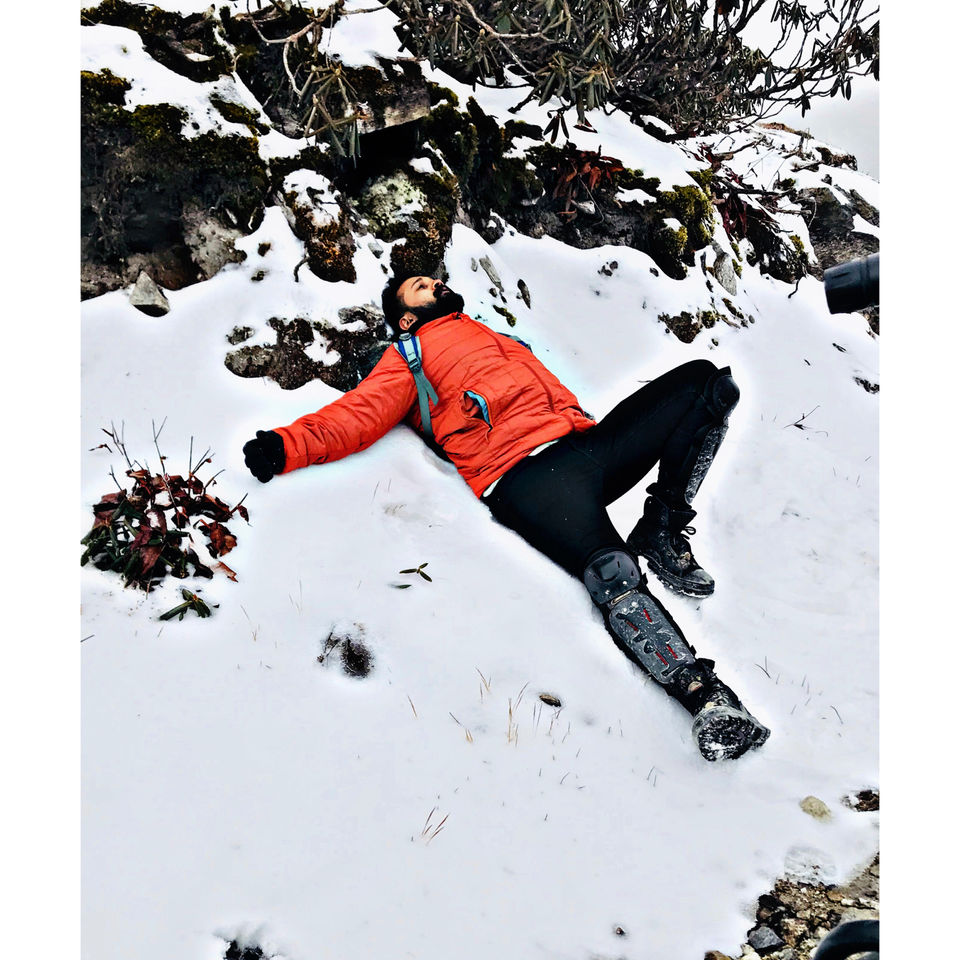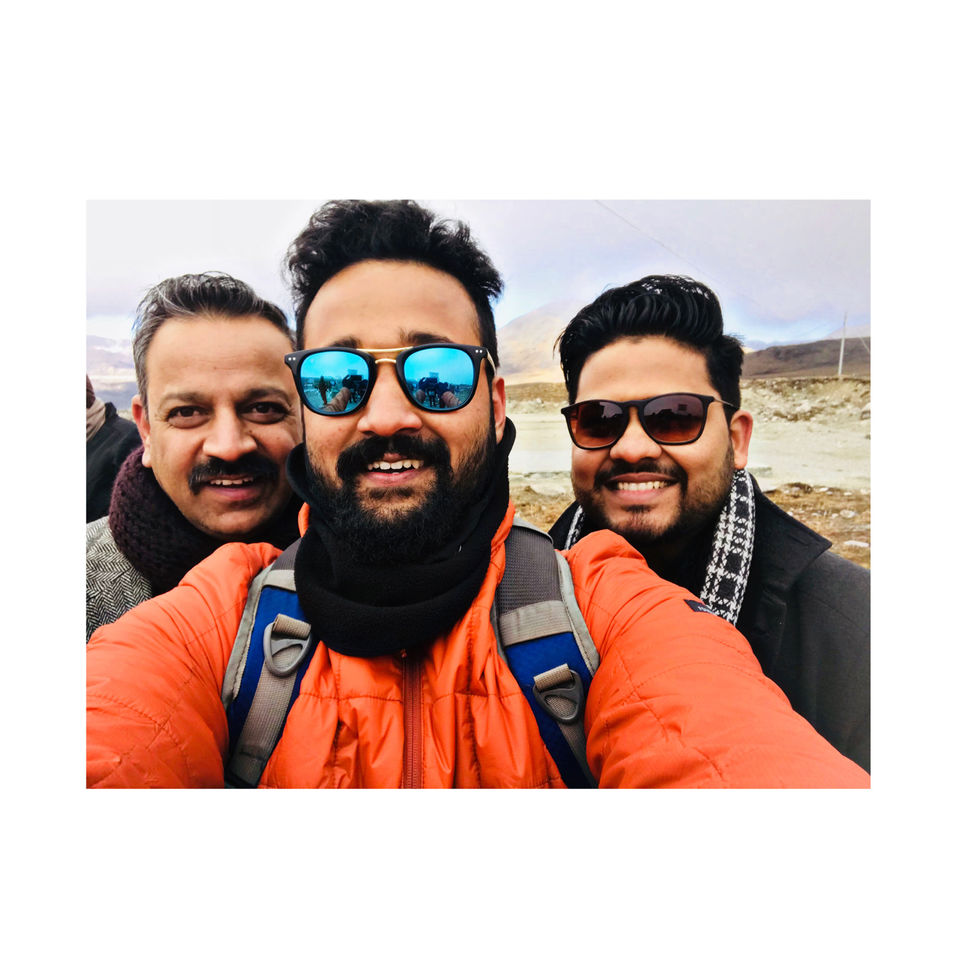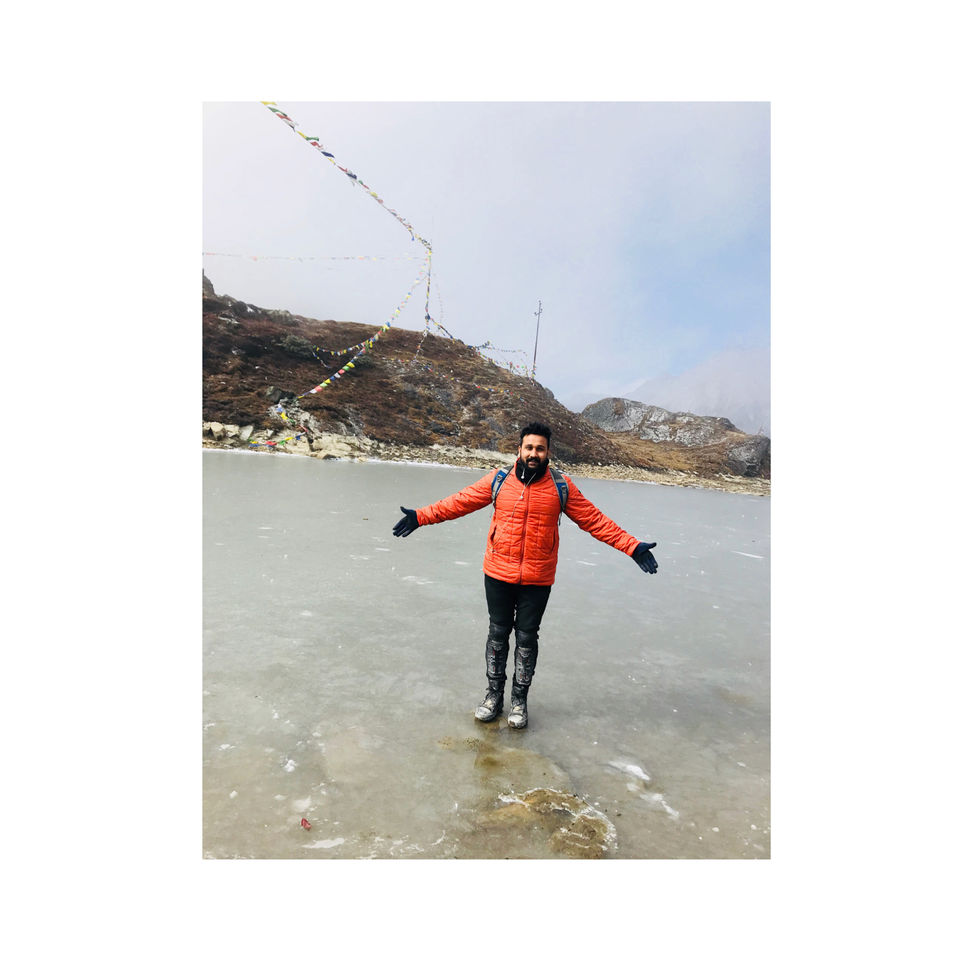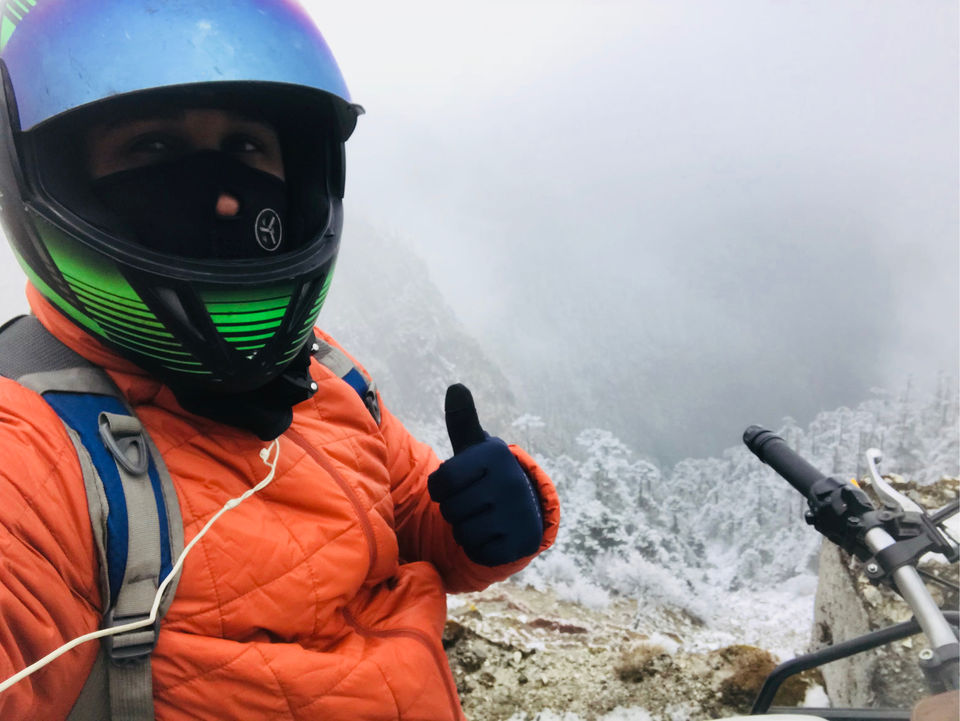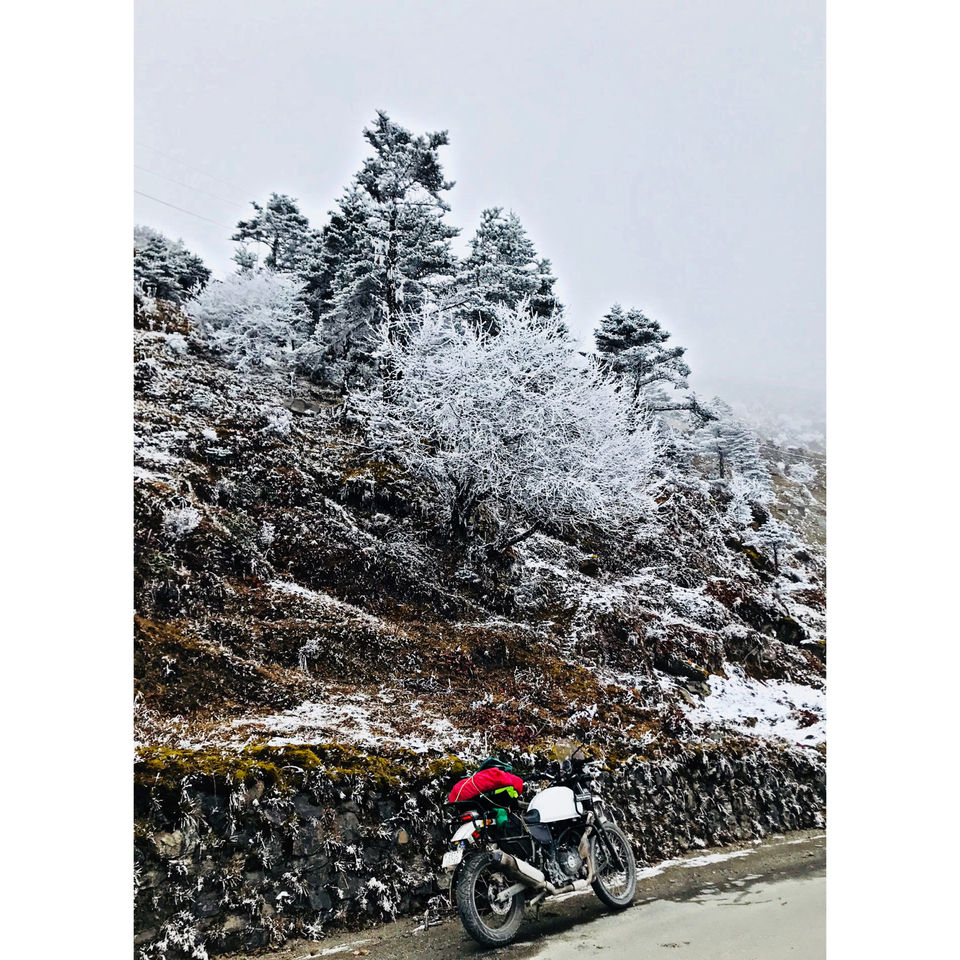 At 7am kick my bike! From Dirang to Guwahati.
Now this time i took another route via orang to guwahati.
I had to cover 250km in 6hrs. And i did it!
This was very fantastic and highway was so good to ride this bike with twisty turns.
Oh my god... my dream journey was going to end soon. I was feeling happy and sad at the same time.
Pro tip: Before you start any journey espicially solo, do keep your eyes and ears sharp!
Plan your trip 1 month in advance. Keep on checking the weather conditions.