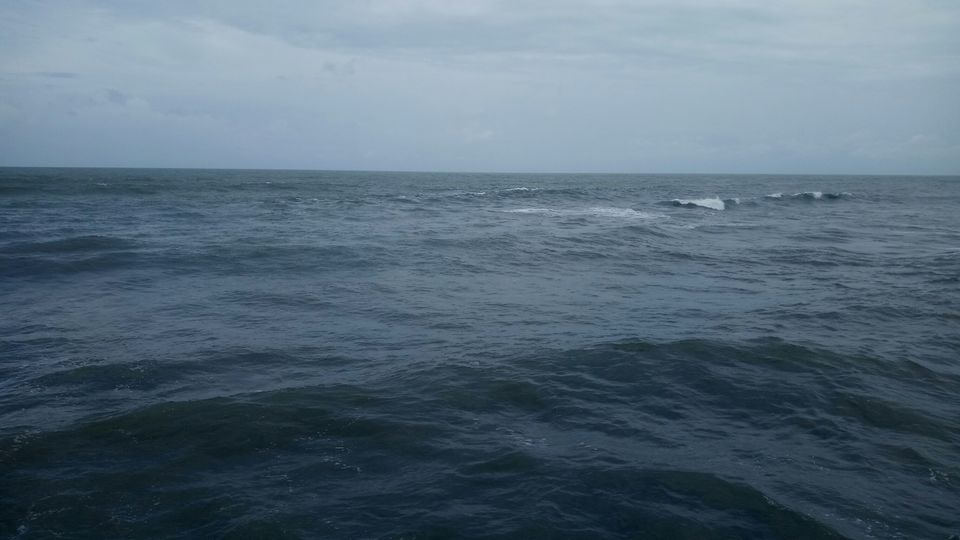 I believed in my mind and even stick to the phase itself. After completing life upto 22 years, one thing which I learned is that I'm more alive when I'm floating in my dreams either with wide open eyes or closed one.
     The most desired place where almost every youngster wants to carve in, atleast for once and yes, I had my own i.e  Goa.
    The smallest state of our country India with one of the most beautiful heart.
   If I think about others experiences then let me tell you, you can go according to the weight of your pockets because it is a very welcoming place. You can get to the highest to the lowest.
    One thing which makes it more beautiful is that Goa has no specific season, it's evergreen and you can make upto your choices.
  
   September to May it's more kind like a natural water park. All kinds of water activities are held like scuba diving, perasailing, jet skiing, riding all kinds of boats example banana boat, dolphin safari, rafting and lots of many more.
   One thing which makes this journey breath taking is Doodhsagar waterfall. It is India's most beautiful waterfall. Water falling from that height to make it look like milk is flowing. It is in the heart of nature and surrounded by the feet touching clouds. Specific treaking is held, there are few ways to visit this beautiful site. Firstly, the taxi booking. You can book taxi till Doodhsagar which more than 60km away from the Goa as situated on the border of Karnataka and Goa. Secondly, by road transportation which will be time consuming and lastly by train. Take local train till Castle Roacks and from there road transport.
   Goa summers is busy season and foreigners also visit at this time. Another season is from April to August i.e monsoon.
   Though activities and Doodhsagar are forbid to go but who says there is no life without these in Goa.
   Rain showers after every second so it's better take raincoats and umbrellas. Goa turns into quite and serene place.
   Though water sports are stopped but visiting beaches, side walks makes this journey romantic for many of them. There are plenty of substitutes for making journey close to the heart and memorable i.e bikes, cars, even bicycles are on rents for the tourists.
   If you want to visit Goa alone above options are available but if you want to visit with guide then hello! this state is even ready for that.
   Making it more simpler, if above options are not upto you then take city buses. The are available with the finest and affordable costs.
  India is a diverse country and I can see this in this small state. Well I'm talking about food, yeah no matter from where you are and how far is your hometown. Due to Goa tourism almost every kind of food is available, so all the vegitarains and non vegetarian keep your stomach happy.
  Government provides you tourist buses at reasonable price which will help you to visit the sites in North Goa, South Goa, Central Goa and even Cruise.
  There are some signature tags which are found together in Goa -Casino, Sea Food, Drinks. So, altogether you can try your luck in casinos, fulfill your dreams eating sea food specially Goan dish and enjoy some drinks.
   It's a perfect combination of city wanderers and nature bugs. Clubs for the one kind of people and beach parties for another. One thing which makes it more special is the living people over there. They welcome tourists with open arms and ready to help them.
Last but not the least I would like to ask you something - When are you visiting Goa?

#In my personal experience the most memorable moment when for the first time I stand facing beach and the very first wave hit my feet. That sensation was making my heart emotional and satisfy. Surprised when I found sand was flowing through the water ,finishing up with my feet dig in it...
You can ask questions in the comments.