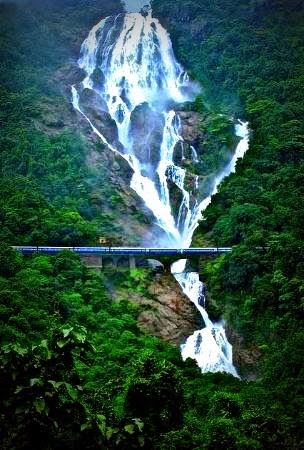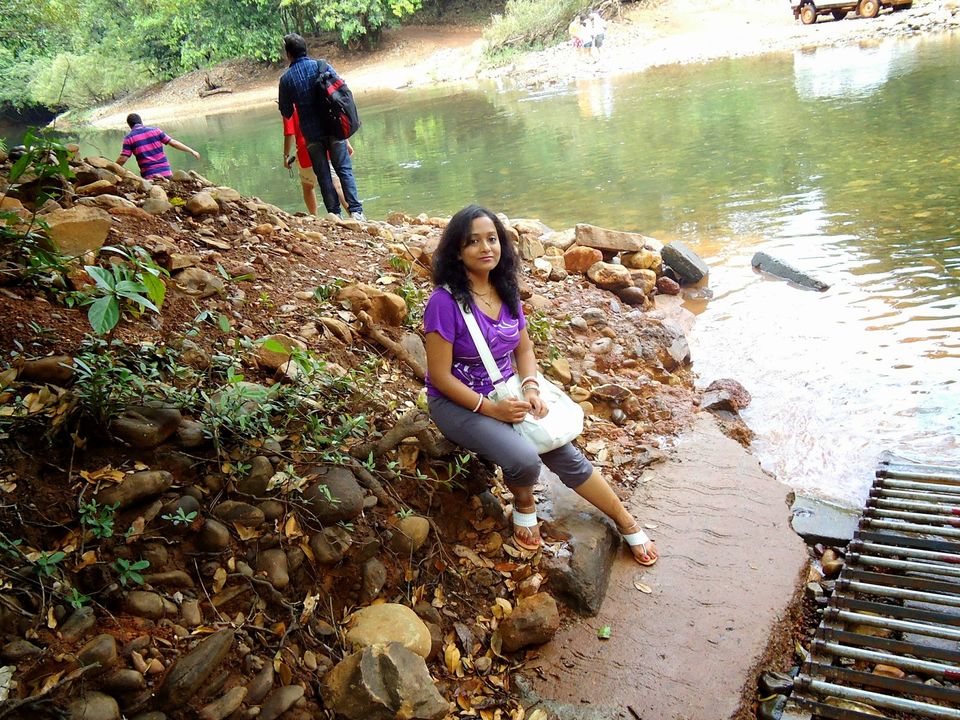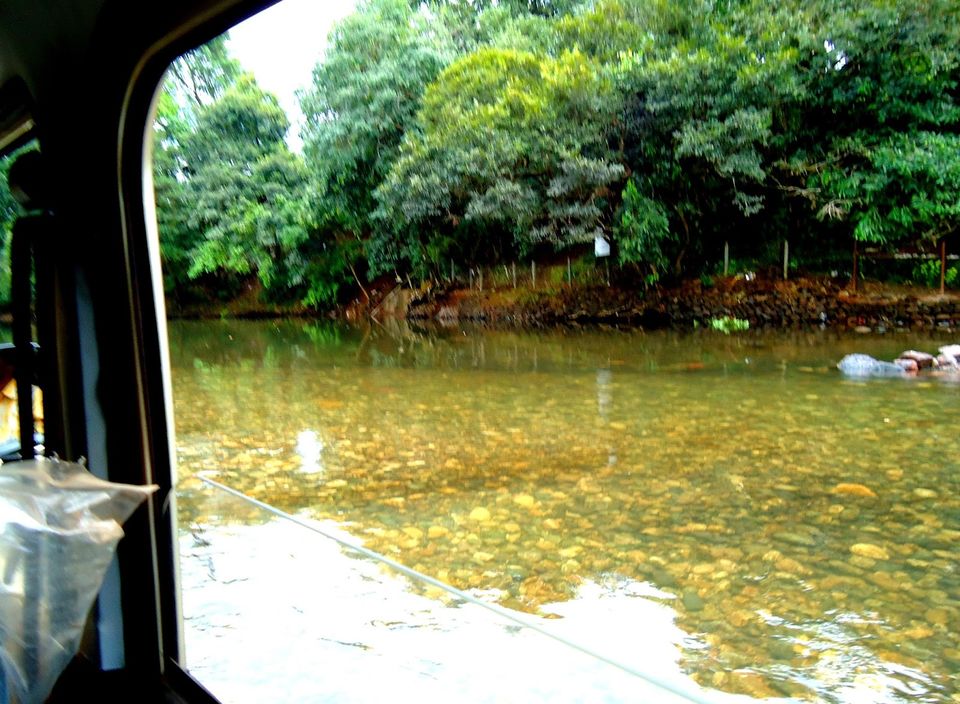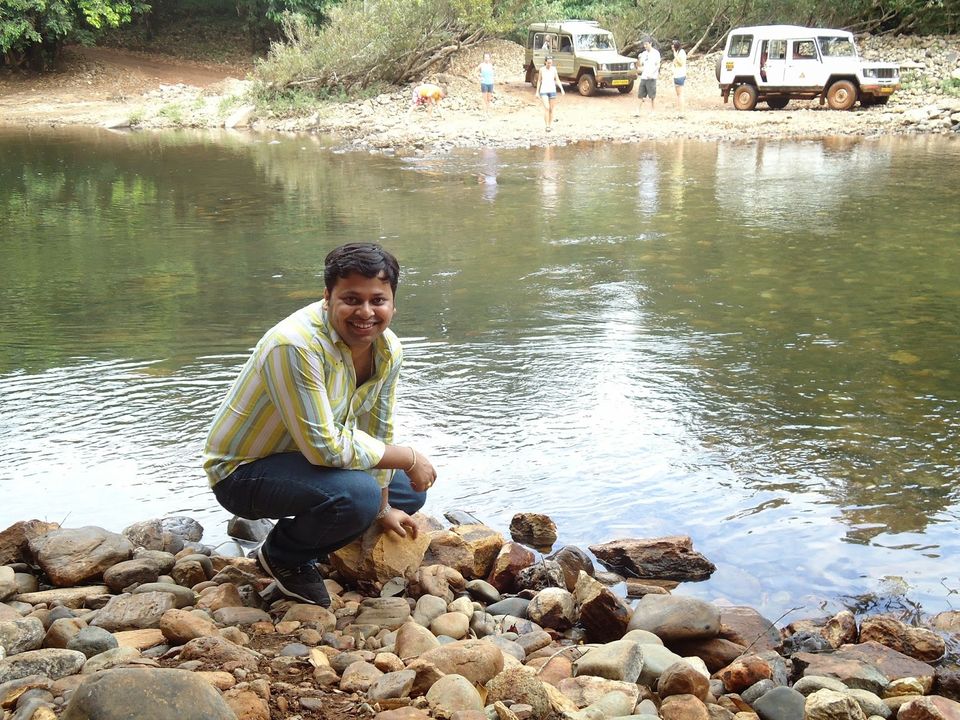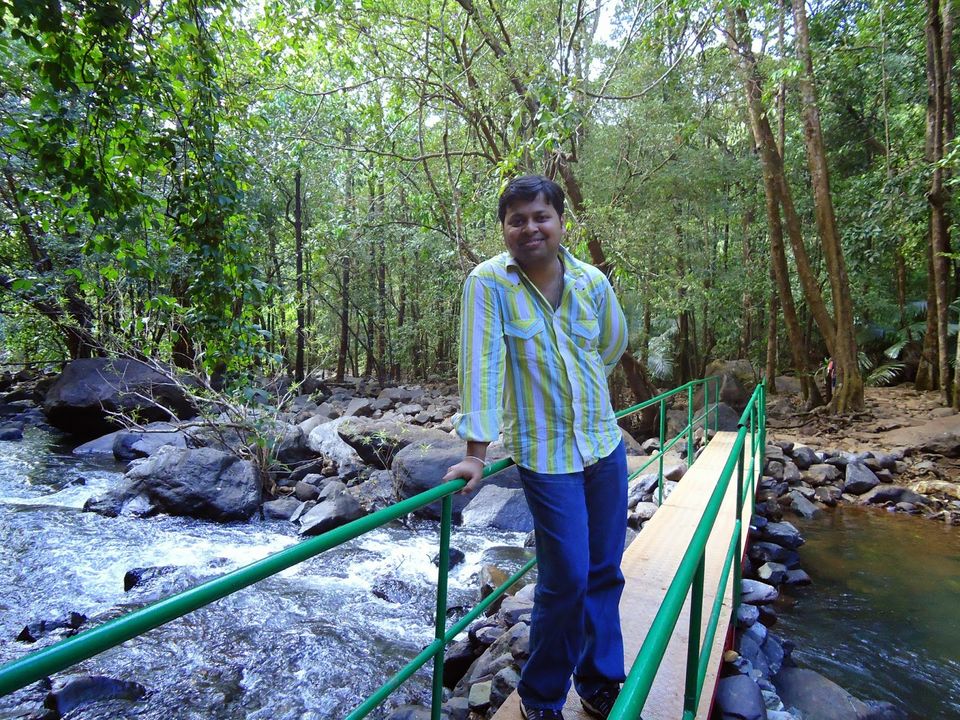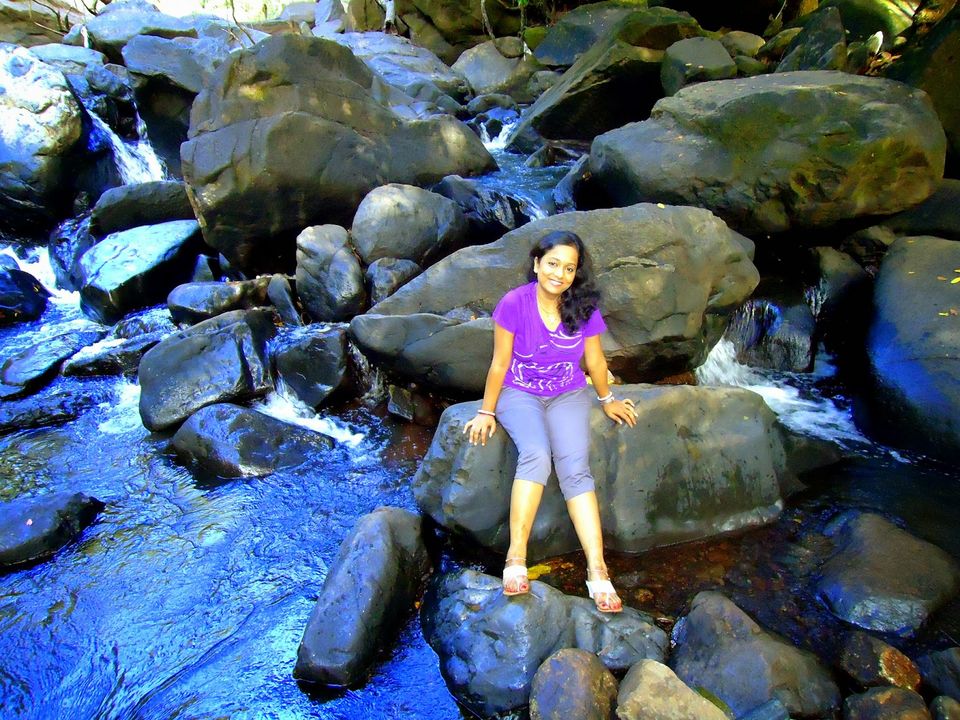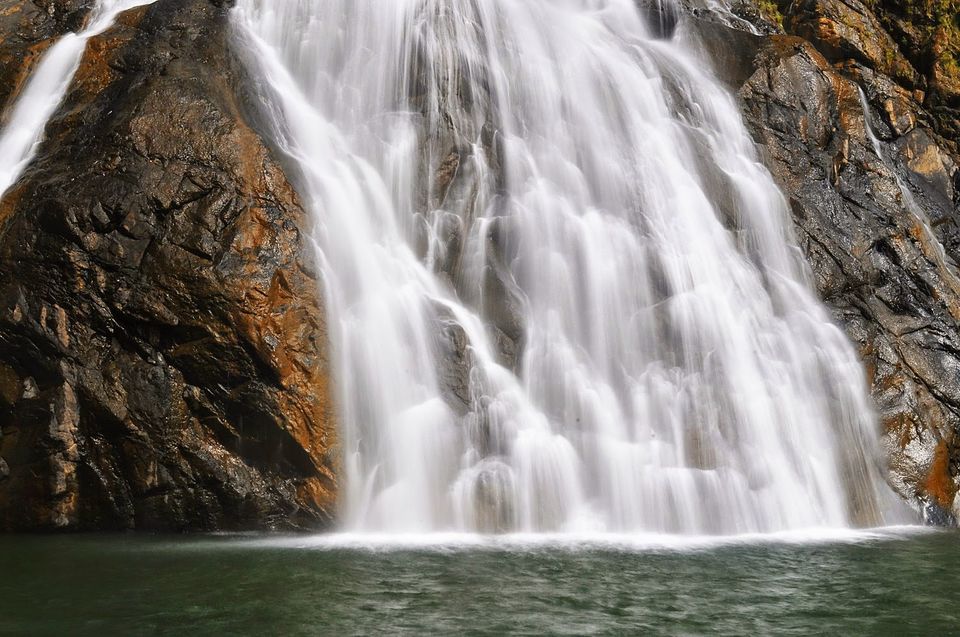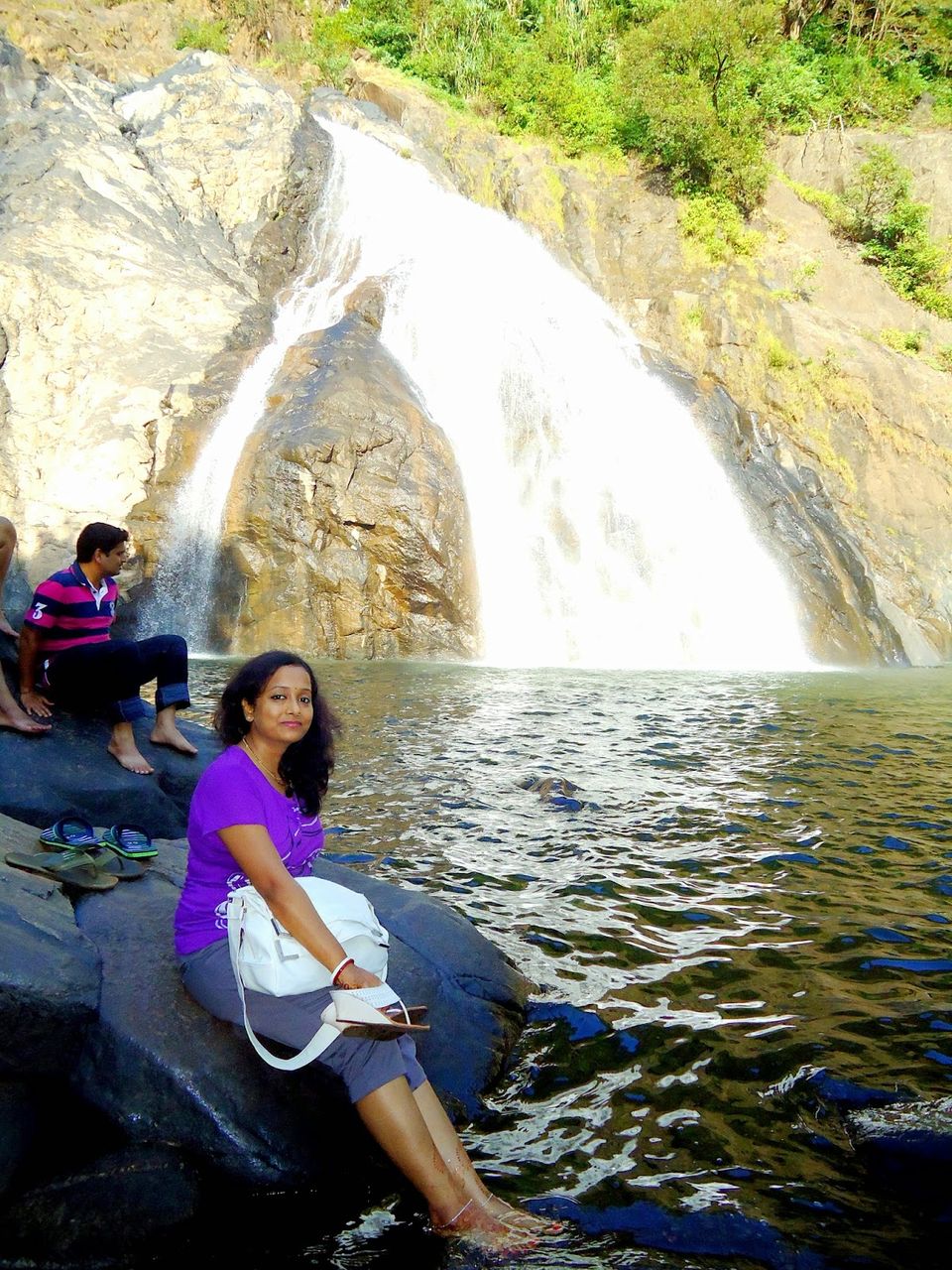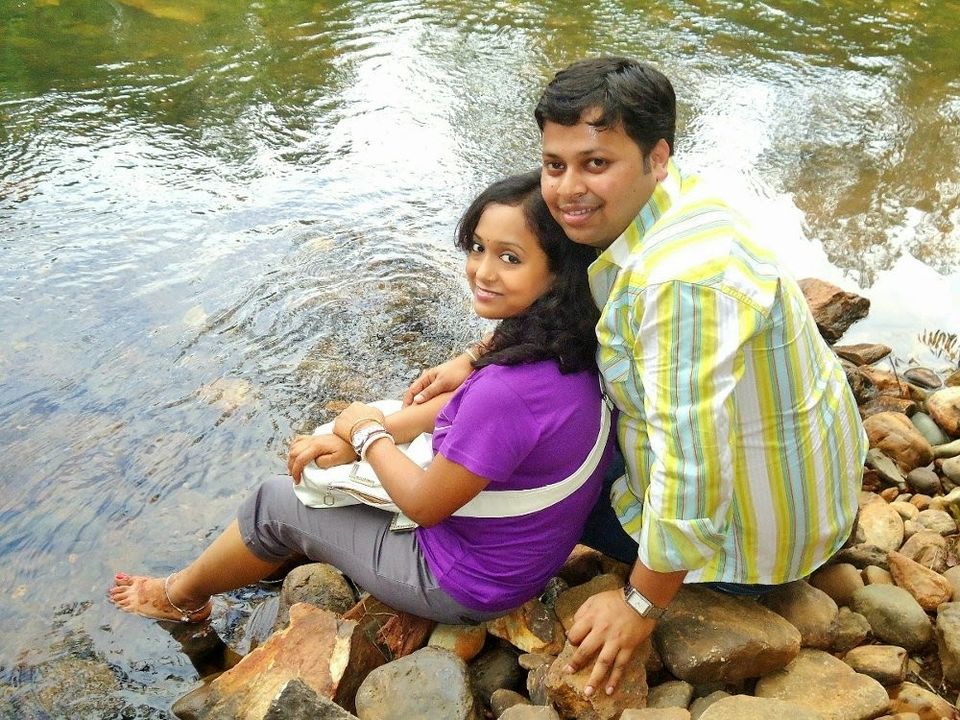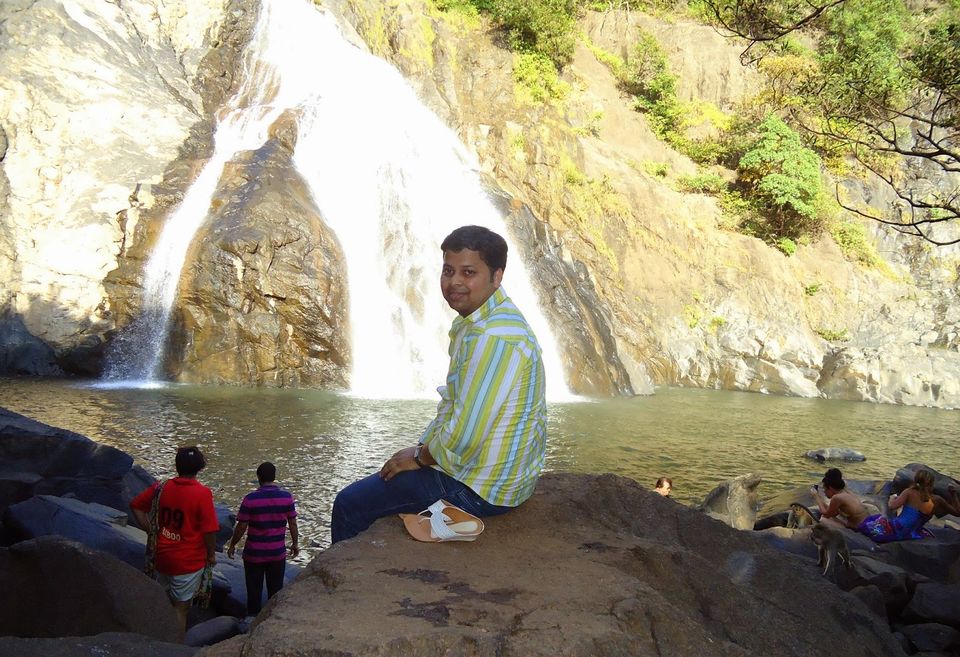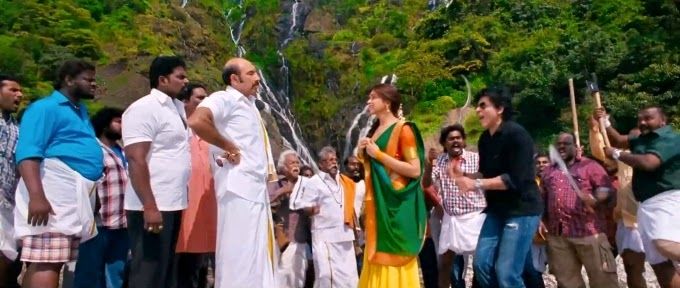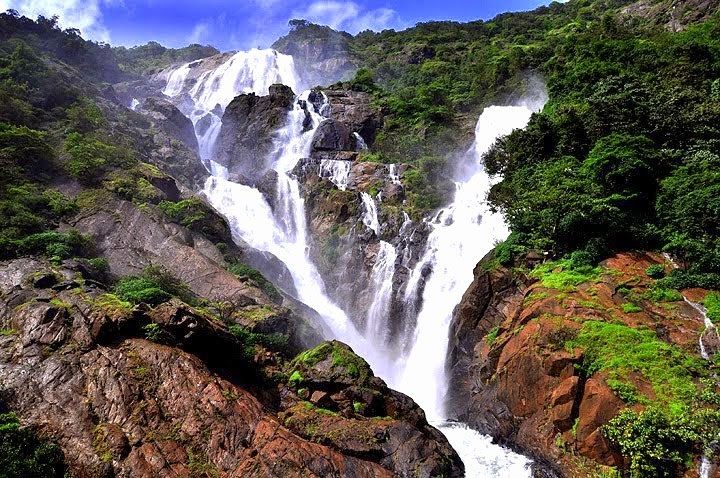 While preparing travel itineraries for our honeymoon trip to Goa, I pinned DoodhSagar Waterfalls to my list. We were laughed at when our friends got to know that we are planning to trek to some godforsaken waterfall during our Honeymoon trip. Goa in itself is one of the coolest travel destinations in India and there are better and even cooler things to do there. The mocking comments of my friends failed in changing my mind and thank god the mockery did not affect my decision.
So, this blog is dedicated to all my oblivious friends. They say a picture is worth a thousand words. So do not miss the pictures of this gorgeous waterfall.
Doodhsagar, literally means a sea of milk. Yes it does look like a sea of milk descending down the hills in four tiers. We were staying in Nazri resort near Baga and Calangute beach. This means we were near the west coast line of Goa and were supposed to travel roughly 75kms to reach Doodhsagar. Considering the scorching day heat of Goa, the long travel did not appear too appeasing. We started at the crack of the dawn.
Our taxi halted at a small village kind of a place. From this point we were supposed to rent a jeep to reach the falls. As a cost cutting stunt on our extravagant honeymoon trip, we decided to share a jeep with three college kids. We were more than glad to have the chirpy college bachchus(kids) as our company. Before we move ahead, you got to check these pictures out. Ascending the way to the waterfall through deciduous tropical forest, a bumpy jeep ride, crossing a wide water body on the way, elephants, halt to get fanny from a local on the way, all this was rather audacious for me. I was really happy getting a taste of adventure on our not so adventurous Goa tour.
On the way we learnt from the college kids that the waterfall is a nature's border between Karnataka and Goa and it is the tallest waterfall in India flowing 1017 feet tall. After an adventurous 30 minutes bumpy jeep ride we reached a point beyond which we had to trek to reach the waterfall. I loved every bit of my walk till the falls. I had to remove my heels and walk the rocky landscape barefoot. We crossed narrow dwindling cross bridges. We walked through natural springs of cold water and we hiked a rutted rocky way.
Although the adventurous me was enjoying to the hilt, I was scared of Rupam skidding off from one of these rocks and hurting himself (till now my 10 days old husband gave me an impression that he is some-what fragile and handle with care kinds ;)). Nevertheless he was least delighted by this rough walk.
We managed to reach the waterfall safe. It was a sight to behold. The waterfall descending down in four tiers was superlative. The water pictorially appeared as river of flowing milk and ended at an immaculate pool.
We chose a rock just opposite the fall and settled there restfully to enjoy the exquisiteness of nature. The water gushing down the hills drenched the air around. What a respite it was in the sweltering mid-afternoon. We did not miss posing around in mushy poses and getting clicked. We were a honeymoon couple after all. Wink Wink!!
We spent an hour in the serenity. The playful monkeys jumping around made Rupam grasp my sandals like his most prized possession. I could have spent the entire day sitting there and soaking in the peaceful bliss.
People enjoyed swimming in the natural pool and taking a dip under the water fall. But my extra cautious husband would not let me go inside the water :( Husbands can be overtly possessive at times :( Anyways, I had a good time; and time spent well isn't worth complaining ;) Right??
We trekked back to our jeep and bid adieu to Doodhsagar . Much after our Goa trip we learnt that the falls can be enjoyed through a train journey as well. One thing is worth mentioning about DoodhSagar waterfall. The famous Bollywood flick Chennai Express was shot with Doodhsagar waterfall at the milieu. After this Bollywood prominence, it gained even more sightseers to its acclaim. How I wish I knew this earlier; I could have instantly shut my friends up when I was scoffed at for visiting Doodhsagar :D
PS: It's a charm for all trekkers and a must visit for all those who love to soak in nature's tranquillity.