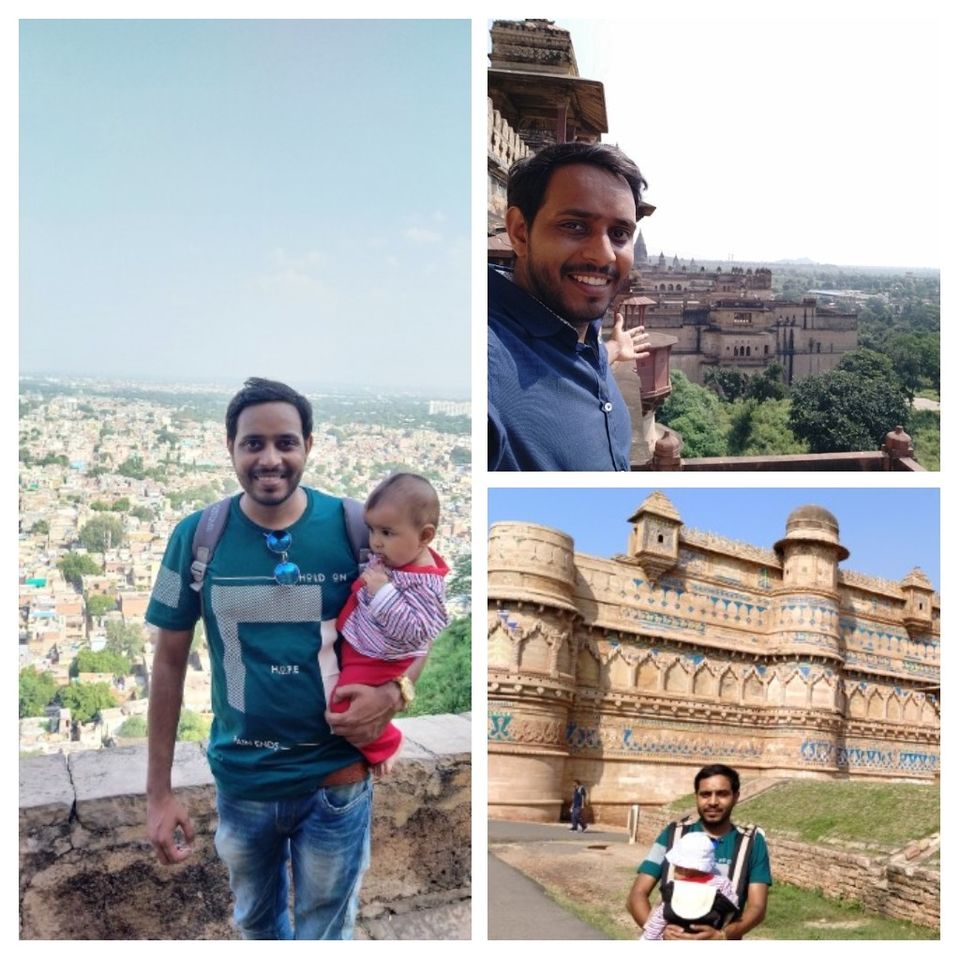 We reached Gawalior railway station from Chandigarh 5 am. We took an auto to hotel we booked online. You will get good AC hotel room with in rupees 1000/- for couple nearby railway station.
After getting ready and taking breakfast first we head to Jai Vilas palace. That is around two kilometers from railway station.
It's a beautiful palace having white circular structure. You will have a glimpse of royal life within the palace. It was established in 1874 by Maharaja of Gawalior. It is a fine example of European architecture, designed and built by Sir Michael Filose. The area of the Jai Vilas palace is 1,240,771 square feet and it is particularly famous for its large Durbar Hall. The interior of the Durbar Hall is decorated with gilt and gold furnishings and adorned with a huge carpet and gigantic chandeliers.
After spending 3 hours, We ask auto rickshaw for good restaurant nearby for lunch. From there we left for sun temple that is around 8 kilometers from Jai Vilas Palace.
Gawalior Sun temple is a copy of Konark Sun Temple. The temple sits in the midst of a lush green garden that stands in a beautiful contrast to the meticulous architecture. We spent around two hours there and than left for Gopachal Parbat, that is around 8 km from Sun temple.
Gopachal rock-cut Jain monuments are group of Jain carvings dated to between 7th and 15th century. They are located around the walls of the Gawalior fort. They depict Tirthankaras in seated Padmasana posture as well as standing in Kayotsarga posture, in the typical naked form of Jain iconography.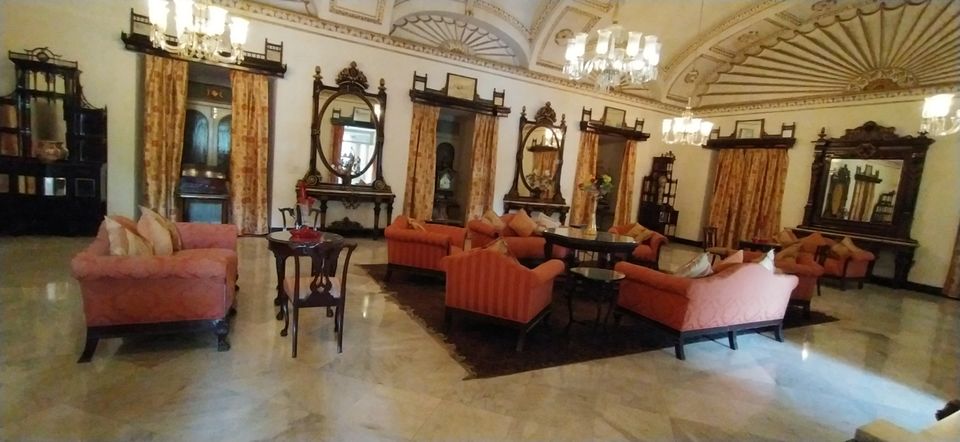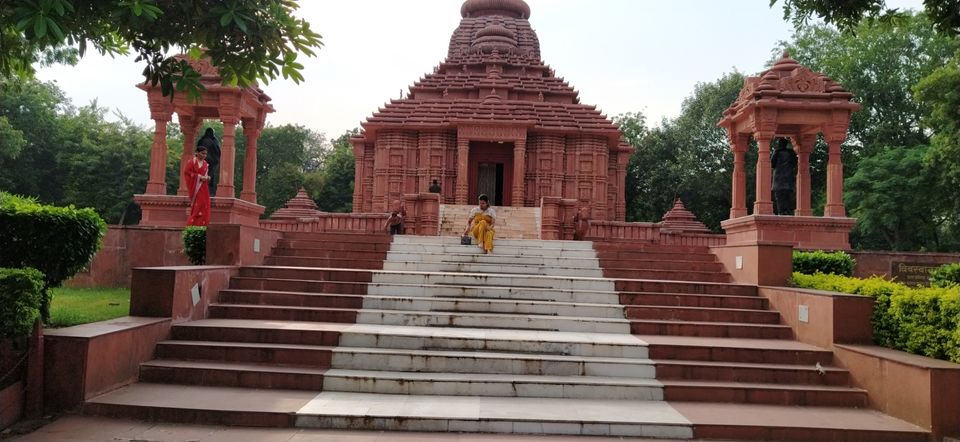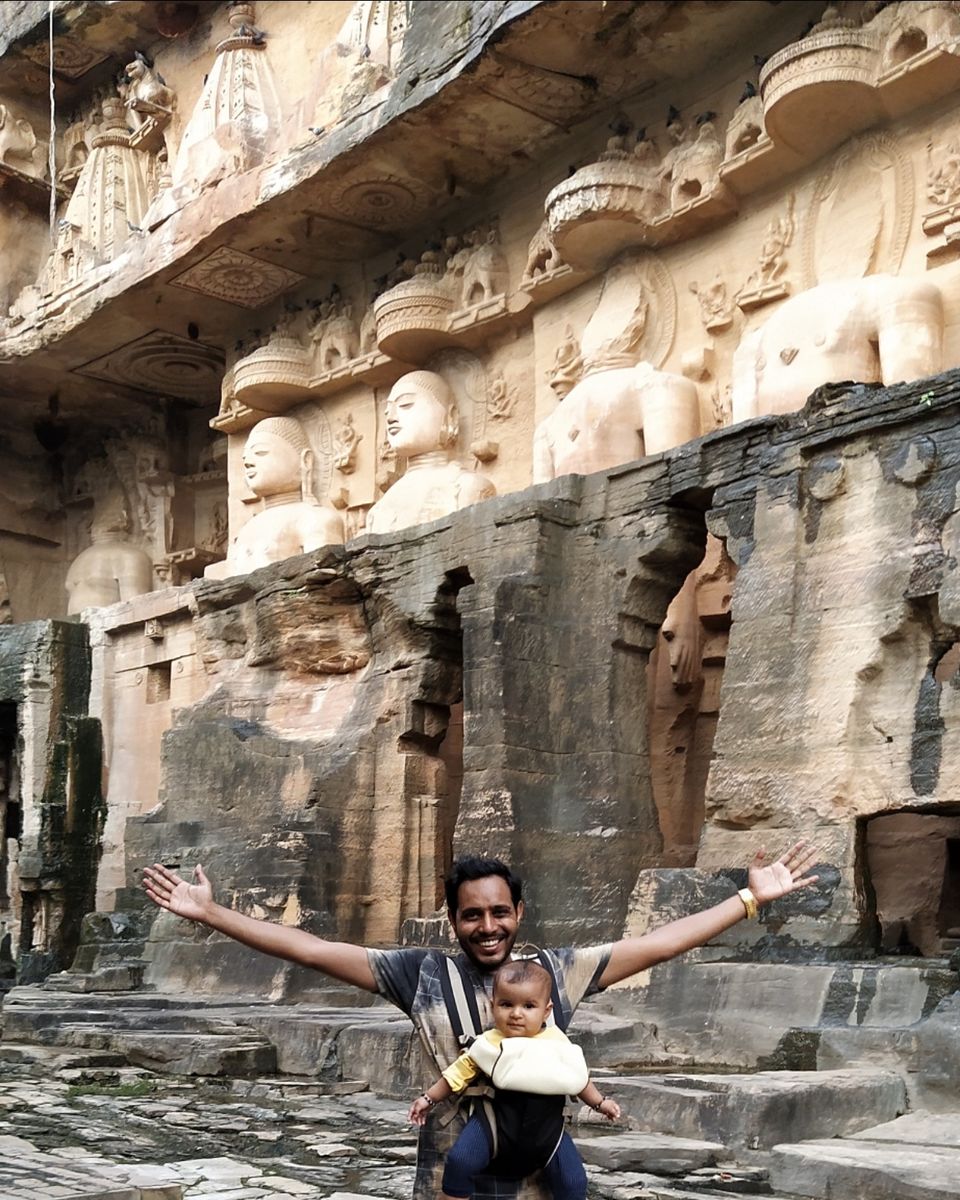 On second day we went for Gawalior fort.
You will get an shared auto easily for fort gate from where you have to take a cab/taxi for sightseeing inside the fort premises. Main attraction are Sas Bahu temple, Teli ka mandir and fort.
You should bring your lunch with you as you won't get food there. And it will take 5-6 hours to visit all these things in the fort premises. You can have evening tea and langar at Gurudwara there that is included with cab/taxi fare.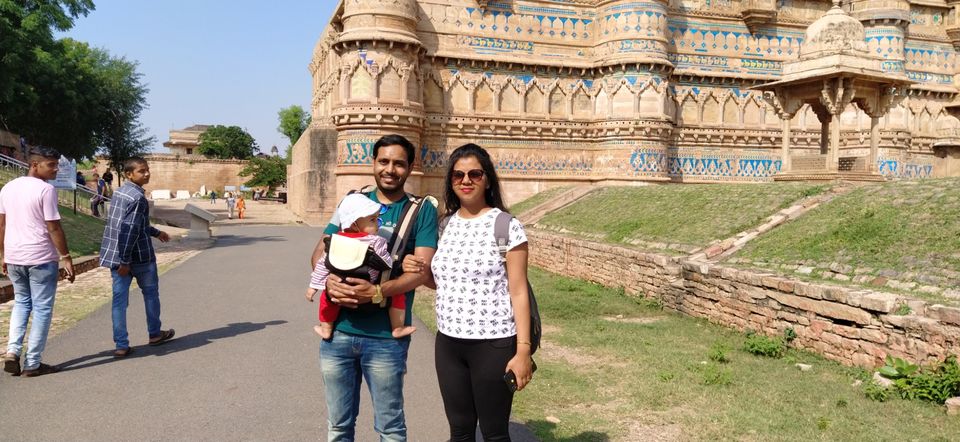 On day three we had train 7 am from Gawalior to Jhasi that took around One and half hours to reach there. We put our luggage on clock room outside the railway station as we have our train back to Chandigarh at night from there.
We had heavy break fast on railway station canteen so that we will not feel hungry. We took an auto from railway station to orcha and back to Jhasi fort. That round trip with auto cost us around 600/- rupees after lots of bargaining. Jhasi to orcha is around 17 km and will take around 40 minutes from Jhasi.
The historic town of Orchha, nestled on the banks of river Betwa, was founded in the 16th century by the Bundela Rajput Chief, Rudra Pratap. The ancient town seems frozen in time, with its many monuments continuing to retain their original grandeur even to this day. Here you will find some of the most fascinating temples and palaces that will help you realise a childhood fantasy – travelling back in time!
Main attraction are Rajaram Mandir, Orcha fort, Raja ki chattri. Spend some time and click photo on Betwa River bank.
All these places are nearby and we spent around 3-4 hours in orcha than we left for Jhasi fort. We had our dinner in Jhasi than took the train back to Chandigarh.