Guess what? The Annual Scuba Retreat in the mesmerizing Maldives is here, and it's got everything you've ever dreamed of for your underwater adventure! And here's the kicker: direct flights from both Mumbai and Bangalore are bundled into this incredible package.
Cool, right?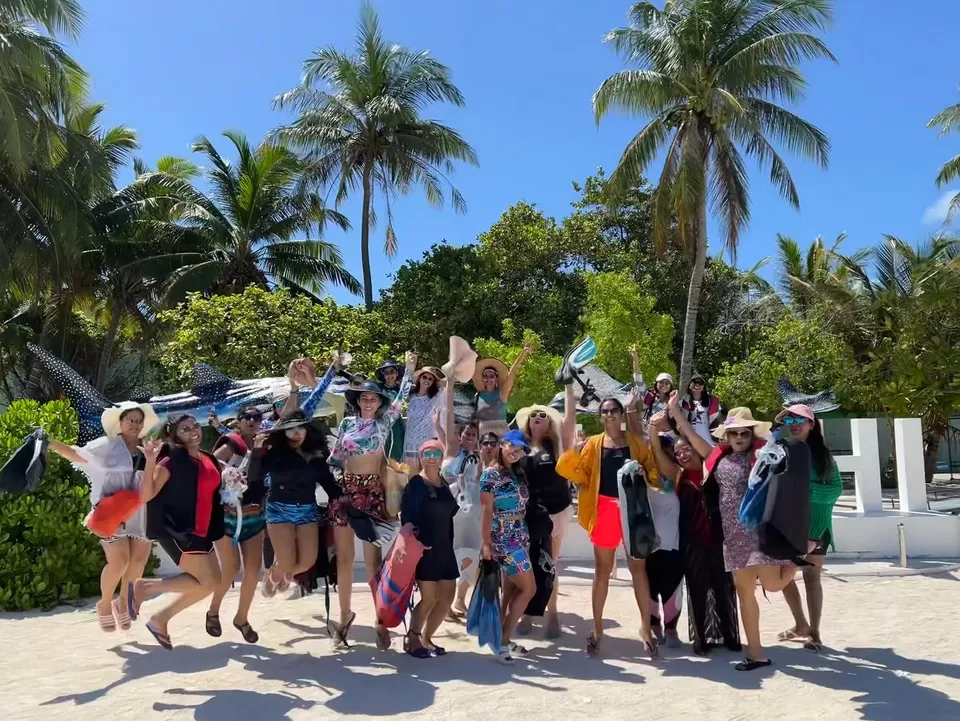 Now, you might be wondering, "Why should Maldives be at the top of my travel wishlist?"
Well, hold onto your snorkels because Maldives is the ultimate aquatic wonderland. Picture yourself dipping into the cerulean waters for a blissful swim, lounging and chilling with a gang of friendly stingrays, or even taking a dip with the majestic whale sharks.
If that's not enough, get ready to explore vibrant coral reefs and, believe it or not, bust out your best dance moves with the "Kaho Naa Pyaar Hai" hook step on pristine sandbanks.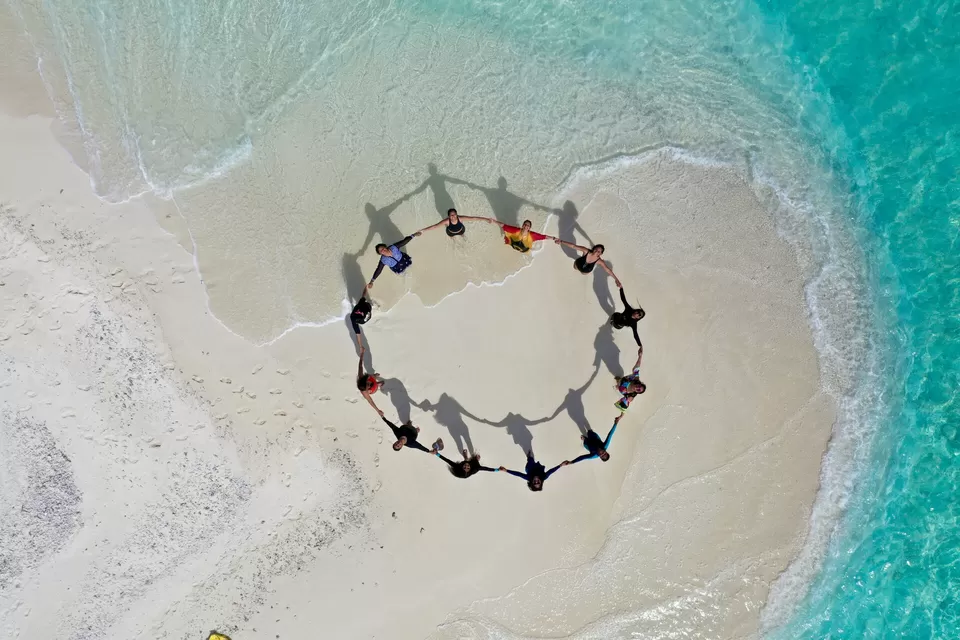 Maldives truly has it all!
But here's the real kicker: you'd think this paradise is only for the rich and famous, right? Wrong! This dreamy destination comes at an unbelievably affordable cost of just INR 88,000.
And guess what? That price tag includes not only your cozy stay, mouthwatering meals, and an array of thrilling activities but also those oh-so-convenient direct flights from Mumbai and Bengaluru.
This trip in the Maldives is jam-packed with thrilling activities that'll make your heart race with excitement:
1. Dive into the deep blue and swim alongside majestic sharks.
2. Dive deeper into adventure with a Discover Scuba Diving experience, where you'll learn the art of scuba diving.
3. Embark on a Dolphin Cruise and witness these playful creatures frolicking in their natural habitat.
4. Step off the beaten path with a visit to the charming, offbeat island of Fulidhoo. It's a tiny slice of paradise, measuring just 700 meters in length and 200 meters in width.
5. Explore the stunning Oyedhooni sandbank, a pristine oasis in the middle of the crystal-clear waters.
As the day melts into night, get ready to groove around a beach bonfire, creating memories that will last a lifetime.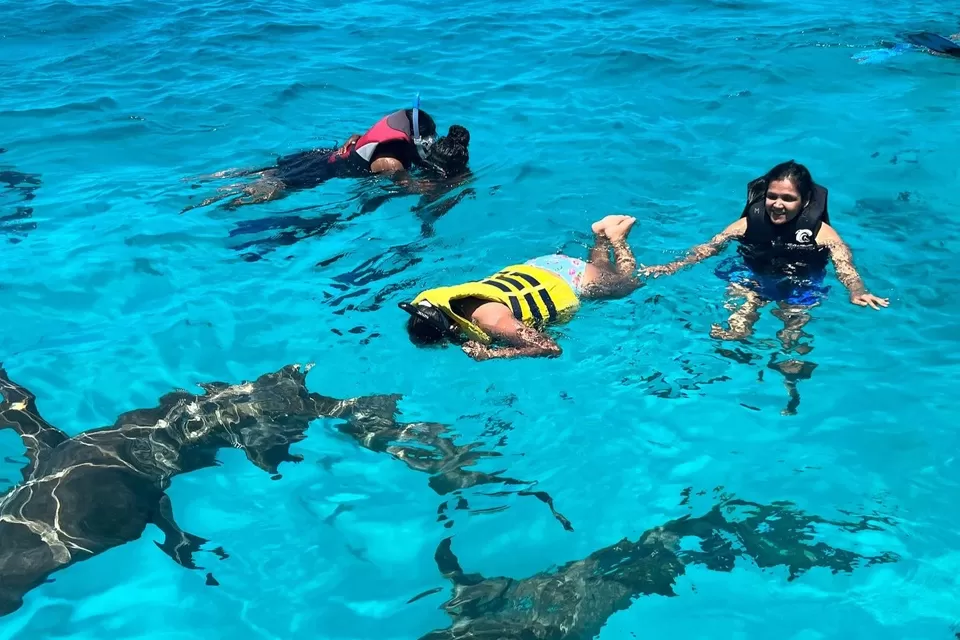 Now let's focus on what's important and what does the INR 88K trip encompasses and how each day would look like.
Day 1:
Your adventure begins with a direct flight from either Mumbai or Bangalore, taking you straight to the captivating Maldives, where you'll touch down in Male. From there, a thrilling speedboat ride awaits, ready to whisk you away to the enchanting Maafushi Island. As you step ashore, you'll find yourself at the Arena Beach Hotel, strategically located right by the pristine Bikini Beach. After your journey, it's time to kick back and relax, and here's the icing on the cake: the hotel offers a delectable array of vegetarian options to satisfy your culinary cravings.
So, go ahead and savor the flavors as you settle into the rhythm of island life.
Day 2:
Imagine this: Your day kicks off with a delightful beachfront breakfast, setting the stage for an unforgettable First Ocean Excursion. First, a thrilling swim with sharks, followed by a mesmerizing cruise with dolphins in the enchanting Rihiveli lagoon. Next on the agenda, an intimate rendezvous with friendly stingrays at Fulidhoo Island.
P.S. – The best part is you do not need to worry about your underwater pictures and videos – that's also included in the trip!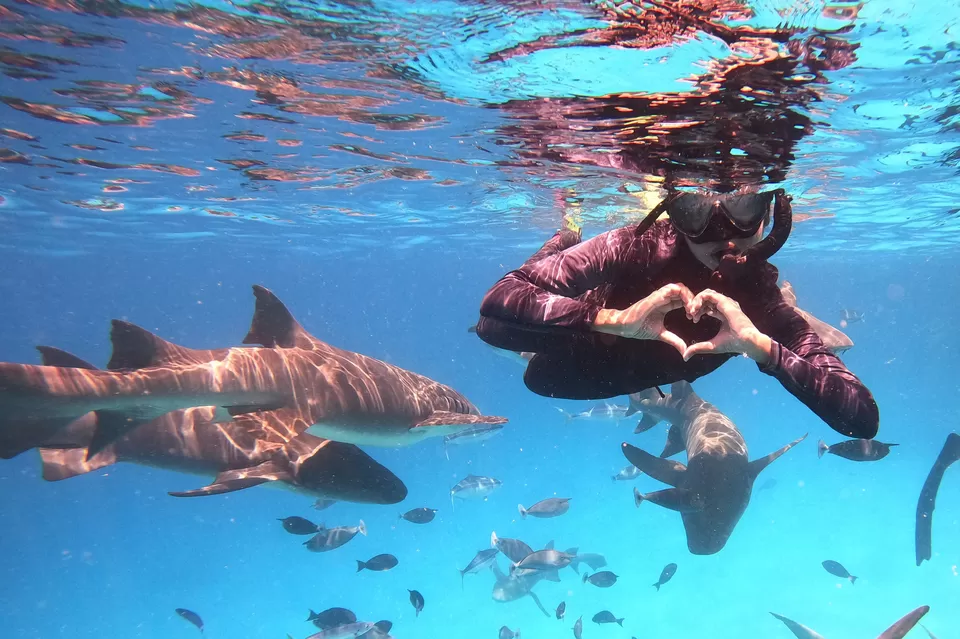 Day 3:
This day is bound to be etched in your memory forever because Discover Scuba Diving (DSD) is the ultimate gateway to kickstart your underwater escapades. If scuba diving has always been your lifelong dream, DSD is the key to unlocking it! Get ready for your very own Hrithik Roshan moment from "Zindagi Na Milega Dobara," just waiting to happen. And once you resurface from this aquatic adventure, you can head to the rooftop infinity pool, allowing your mind to unwind while you replay the day's remarkable memories.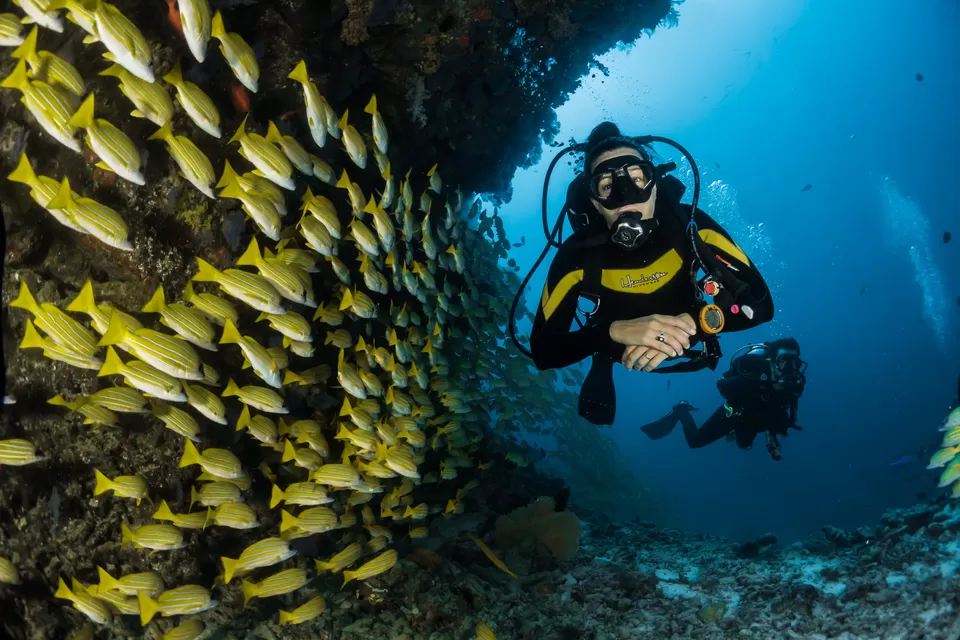 Day 4:
This day is typically reserved for unwinding or indulging in any other activities that pique your interest. You might choose to explore local markets, perfect for hunting down unique souvenirs to cherish your Maldives adventure.
Day 5:
Soak in the morning bliss, before you pack your bags, bidding goodbye to your travel mates and head home!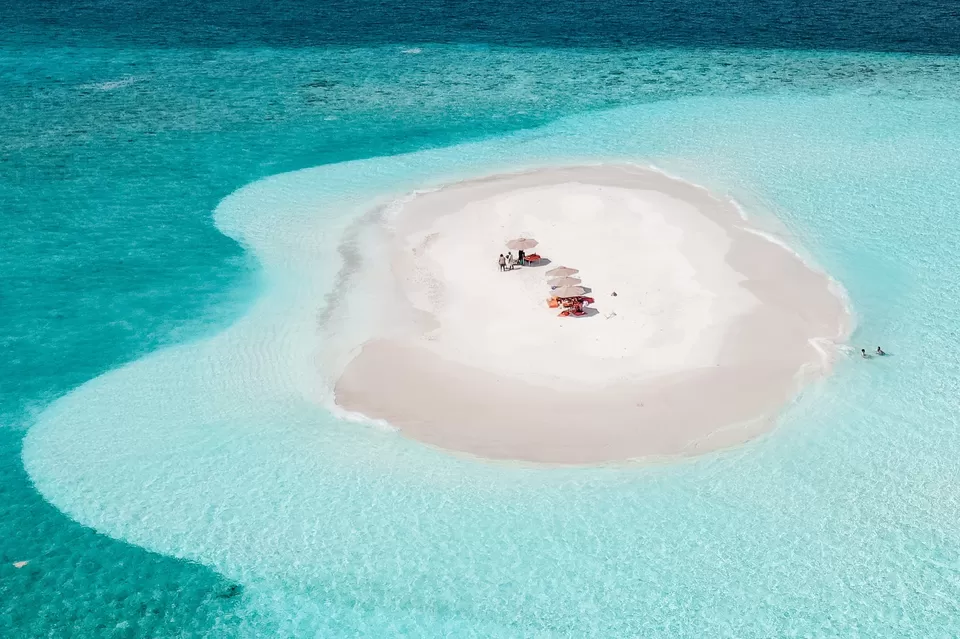 Being a water-baby, this is the kind of trip I've always eagerly anticipated. I can confidently say that missing out on this once-in-a-lifetime opportunity, which won't dent your budget, might just lead to some serious FOMO. So, why postpone it for "another time" and some indefinite future day? After all, who knows what tomorrow may bring! It might sound clichéd, but it's undeniably true!
Don't wait just book the Annual Scuba Retreat in Maldives, now!
If you find my articles helpful, follow my site for more travel-related info - Wander Alone.
Think we missed out on something? Tell us about it in the comments below. Or write about it here on Tripoto and earn Tripoto Credits!