Although I am still in my quarter life circle and have so much to explore and discover and so much less traveled paths to take to reach somewhere magnificent ,and lots to change in perspective but I do have experienced some great as well as the incidents that made me learn something or the other ,all helping in shaping me to the person I want to be. To be the light and then spread it. So coming to those stories ,there is some part I will like to share in hope that you also take some risks and unusual paths to reach an unplanned destination.
Coming to the story .It was one of those times of the year when travel bug hits me more than anything as it is almost perfect time to travel too .And to add to the adventure It was the festival of colors. Yes It was The pure festival of Holi. And nobody can ignore the fact about the celebration of Festivals has always been a blast in our country which gives us one more reason to love our country. Despite of what people think of India as but it truly is a shit hole too but a beautiful one with so many cultures ,gods, traditions ,beliefs, colors ,In short it is a mix match of almost everything that makes it one of the most beautiful country to loose your soul as well as find it. So as I was scribbling plans in my head, the love of nature called me back to Pārbati valley (Which is being sadly destroyed now by commercialization). Please guys its my urge to kindly love your Pārbati valley and mother nature everywhere like your own mother. Don't destroy it with your carelessness. So without a second thought I gave it a go with just me and my guitar (which I have lots to explore though) and next morning I was there in the lap of Pārbati with its gushing water flowing like wind chimes making a sound to make you surrender to the divine ecstasy of this beautiful river by the hamlet. Nevertheless there is another story of how I met some guys from different places in the bus and played Holi with almost everyone after de boarding and lots of adventure followed teaching us to live the spontaneous moments and importance of getting out of your comfort zones as some turn out to be people you need around for that aroma of positive friend circle . So after meeting my old friends there and soaking in the beauty of nature I was longing for days ,It was time to spread some music .So as usual I settled with my guitar on one of my favorite spots with my saving jar by my side with a sign "Need donation To travel", I know not a very creative shot but you should experiment everything to make things happen. So it was going usual with people coming up ,some talking, some ignoring, Some even calling me homeless, some just fascinated to know about dreads and whole lots of people but now that I have got used to it and most of them have no intentions of hurting you but out of curiosity they inquire but never let these things weigh you down as long as you love your art and want to learn in the process. The same day I got approached by many guitarists giving me good tips from a guy named Mayank now studying in Berkeley school of music and also gave me his jazz plectrum (Thanks man for your tips).Also from Nikolette (Guitarist,singer,ukulele player & positive rebel from Gujarat),Man well (guitarist& peace seeker from Israel) , Anikendu (guitarist,vocalist& prog lover from Kolkata), Debanjan(Guitarist,Photographer & nature lover and observer from Kolkata)and lots more from whom I was able to grow musically as well as humanly.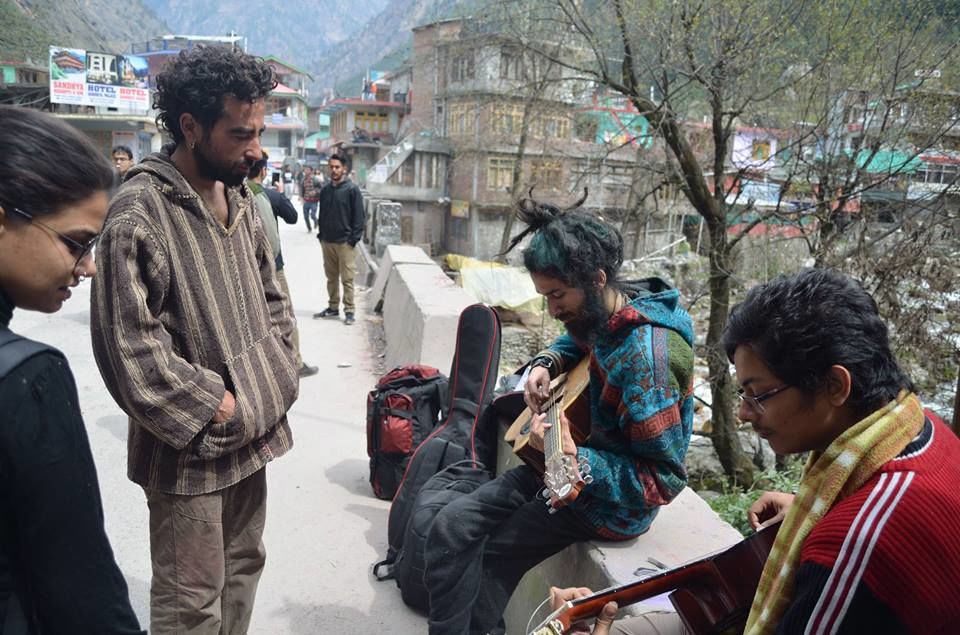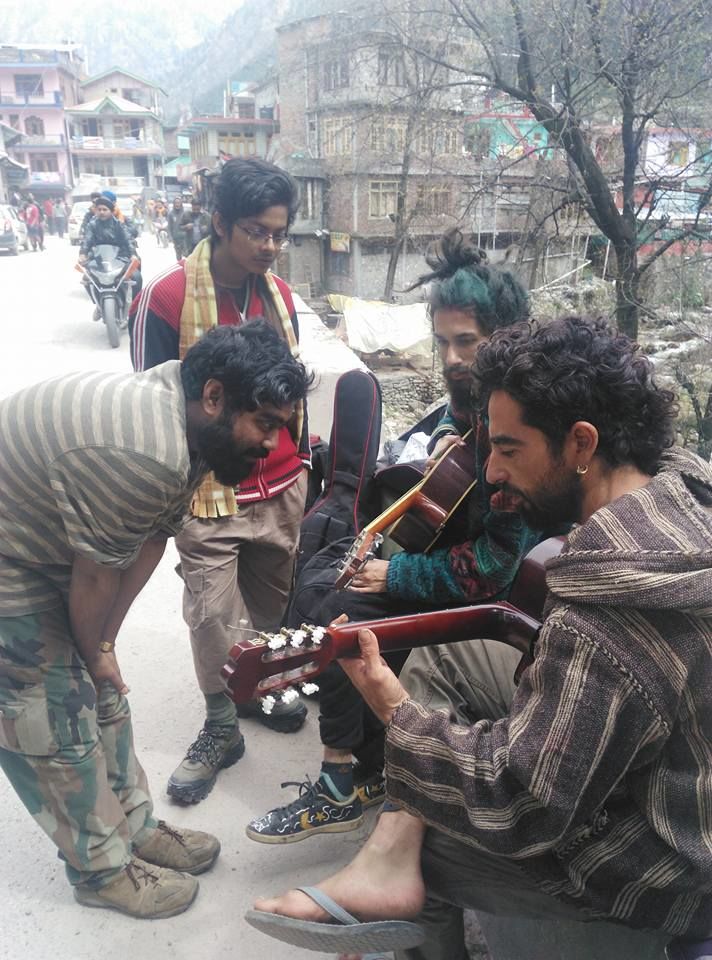 It was almost evening now and this beautiful Bombay soulmates came up to me and that changed everything. At first I was little apprehensive about the offer they made as I had never tried this thing in my travels previously ,to travel to their beautiful hostel next year and draw murals in exchange for accommodation and food and of course beer .This was one of my biggest leap of faith and as it turned out it was one of the most beautiful experience till now and I really learned a lot from people I met there. About the owners, these people are just amazing. Pareen and Mansi both quit there jobs, as 9 to 5 was not what they wanted and took a leap of faith to discover their path destiny on Royal En field and came up with the idea of setting up a hostel for backpackers to interact and make lifelong friends from all over and be merry and happy to read more about them here( http://www.happypanda.in/about-hostel-at-arambol). These two people will never disappoint you and this hostel is in beautiful offside of Goa which means a less crowded place with only saturated travelers. So do stay and have a panda time as we called it. So they needed mural painters and wall art artists when they started out the hostel, Though we had met and had discussed about the project when they had taken me with them and we had spent good time making connections which proved fruitful to strengthening our bonds later in this hostel journey to be free and trust the magic of new beginnings .But that was only for a night But I started to trust when next day they woke up early after a night of bonfires and dimensional talks of course and even dropped me to the busking point. And all this was happening just because I had taken the leap of faith and gone with the flow without fearing. Trust me people India is not a bad place after all, there will be times when you will experience bad stuff too but all people are not the same at all. Coming back to story I told my parents that I m going Goa for internship as I m still in my last year of graduation and compulsory to present a certificate of Internship( same story everywhere ,I know). And after some doubts and very much helpful nature of Pareen at every point made me just go for it and there I was in Arambol ,Goa after a beautiful journey again filled with stories( Perk of travelling solo ).I remember the day I reached hostel while it was raining and there I was greeted by warm hospitality from Mansi and Pareen and all other bunch of creative people I came to know later as we progressed through the journey together. First day was filled with brainstorming on how to do things and next days followed by Ideas, learning from each other,helping each other with difficulties along the way,fun times, jamming lots more which I will share in some videos and pictures.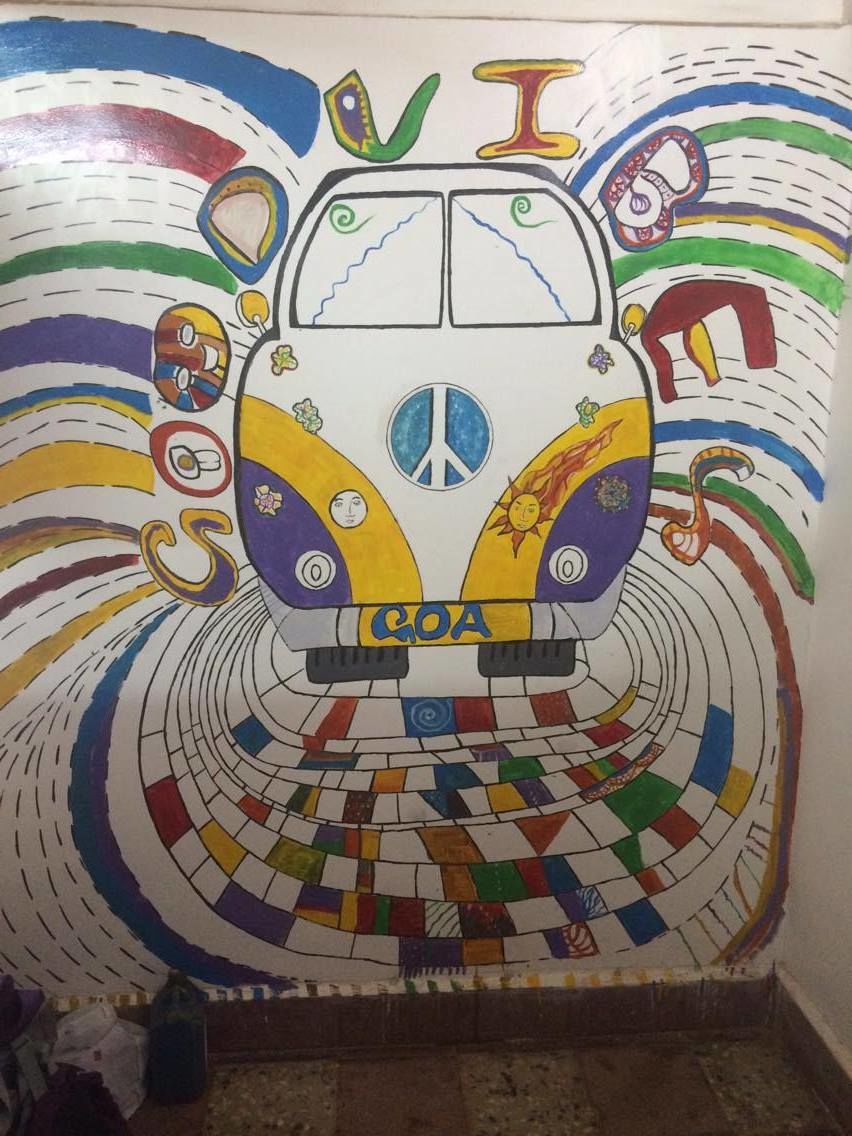 In the picture above
>Vinayak (Chef in making,traveler, From Jaipur,Very helpful and funny ,Did B. tech From NIT Silchar, Assam taught me to ride a Scooty, Best place he traveled to Is Bhutan)
>Daniel (Also known as Danny ,From Afghanistan, Studied In Delhi, Taught us quite things about beauty of Islam ,calligraphist and artist, Storyteller)
>Naseem (From Jharkhand, Fine arts graduate, modest and serious, passionate for art ,taught me the grid system to draw efficiently on large walls, told fun horror real stories he witnessed, jamming partner)
>Joey (Most happy and youngest guy, from Mumbai,fun pack, Chilled out, we chilled together a lot, always with the green, budding artist, taught us tapori language of Mumbai).
>Gautham (graphic designer, from Hyderabad, serious but modest, gave divine head massages, Djembe player, knowledgeable, Open Minded)
>Malviya dee (not In pic, blogger, Artist, Content writer, Cool, from Goa, gave me blogging tips ,check her blog out (https://deemalaviya.wordpress.com/ )
>Sergi (From Russia, Guest, not in pic, Been In India for three months, loved Rose Lassi).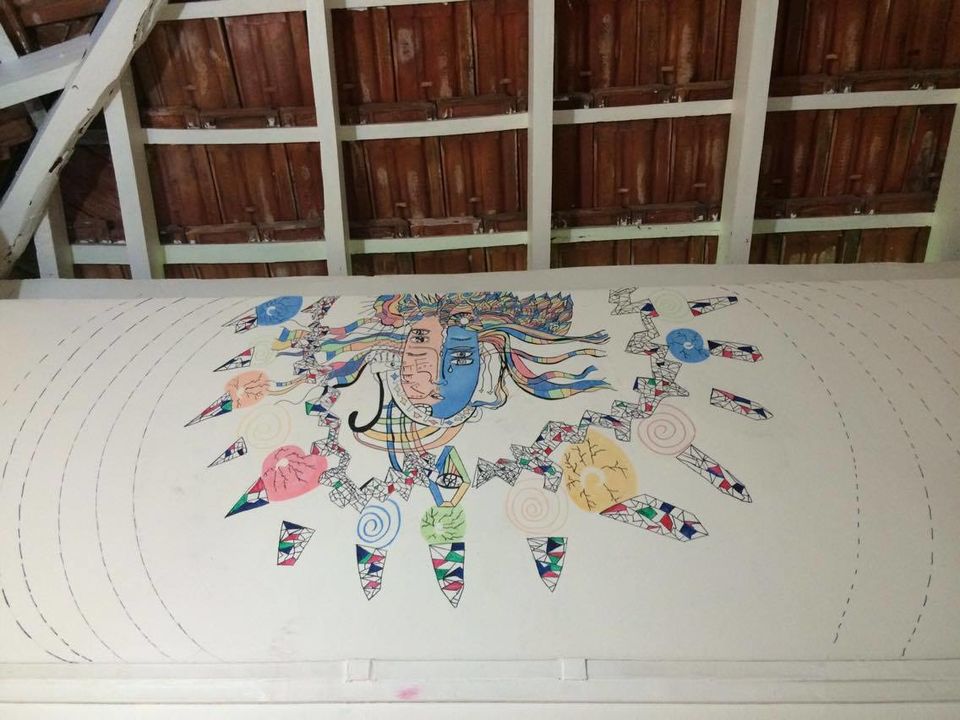 So as we proceeded in our journey to open our minds to different art types and then putting them together to try and create best possible atmosphere for the travelers to have a happy happy panda time so that they get the maximum out of their journey to learn or experience or fulfill whatever they came in search for we all had too much fun growing together as group of artist working on a space to give it the power to deliver happiness and also to grow individually in company of each other from different parts of this universe, and at the same time worked hard with the support of Both Pareen and Mansi in all the times. I will say these guys were really very very helpful ,during the whole 15 days process in all terms they could to make it the best experience for us and I personally encourage more people to collaborate for these kinds of places where another country is just a word and everybody gets to play there part in the things they are good at and learn maximum from each others levels of expertise or to connect maximum with fellow people to make hostels one of the best experience person can get in any part of the universe. And that's why I want to say take a leap of faith and just go It will take you places which you always fear to enter and give you an experience, good or bad but worth learning for your growth and also for imparting the same to others around you.
And will give you an Insight you will never forget.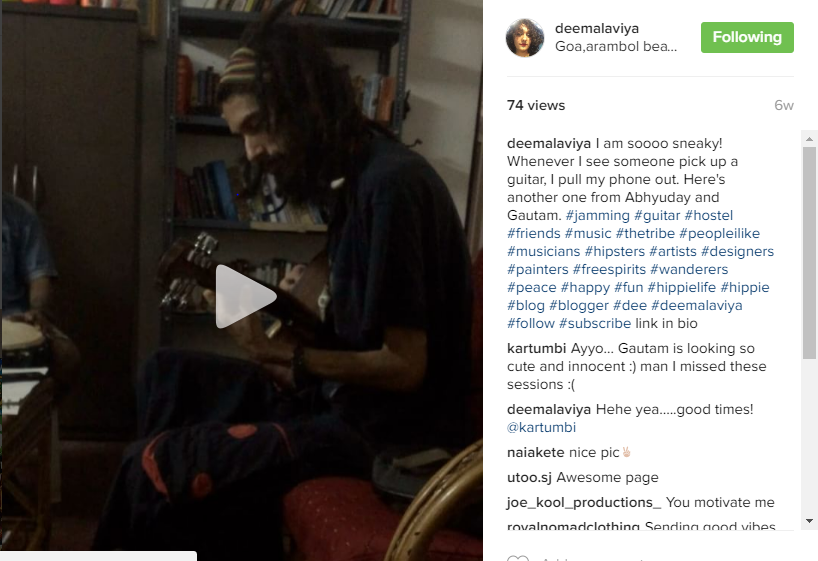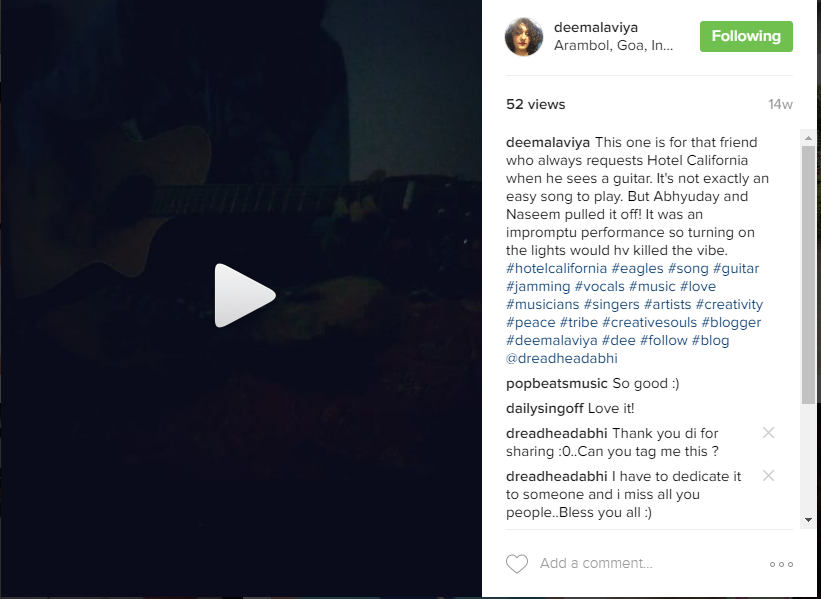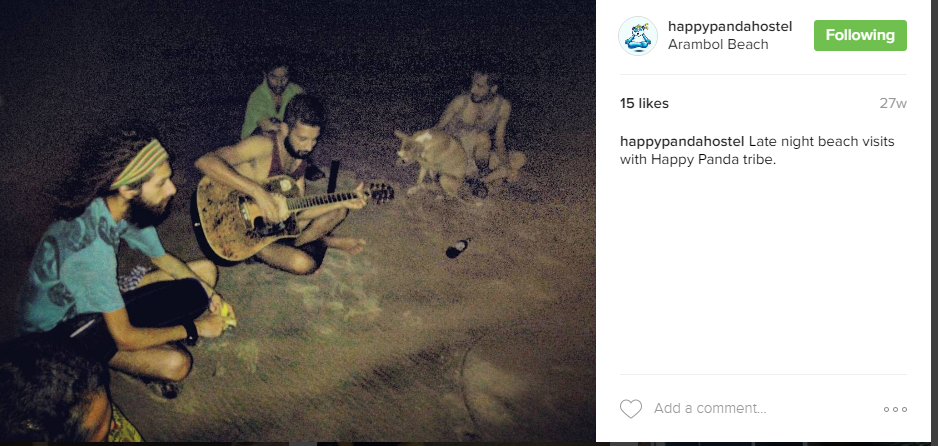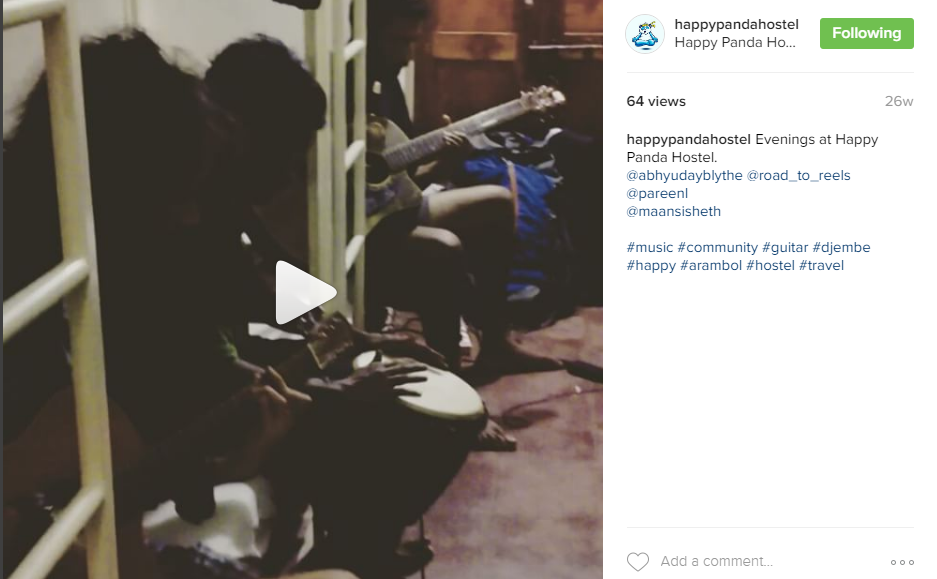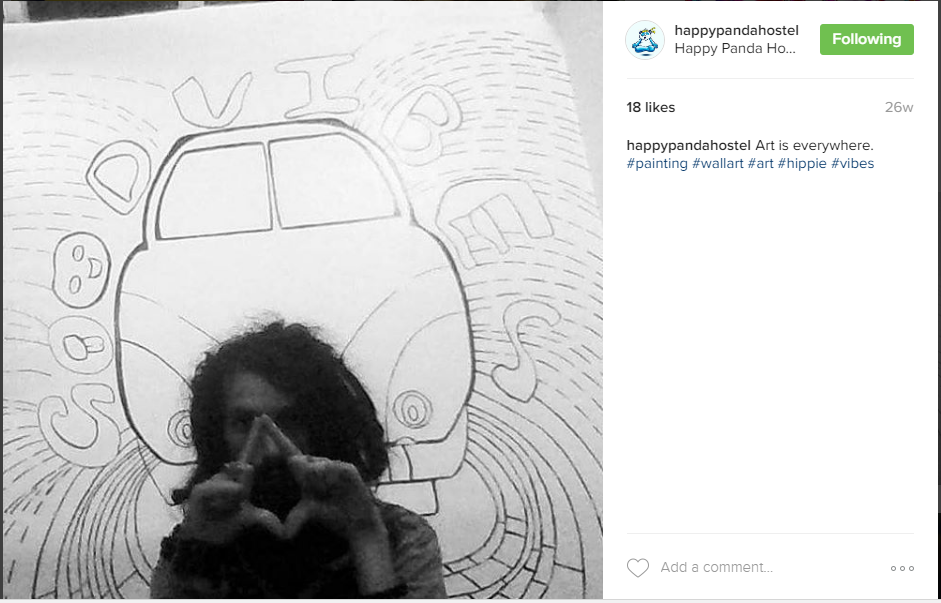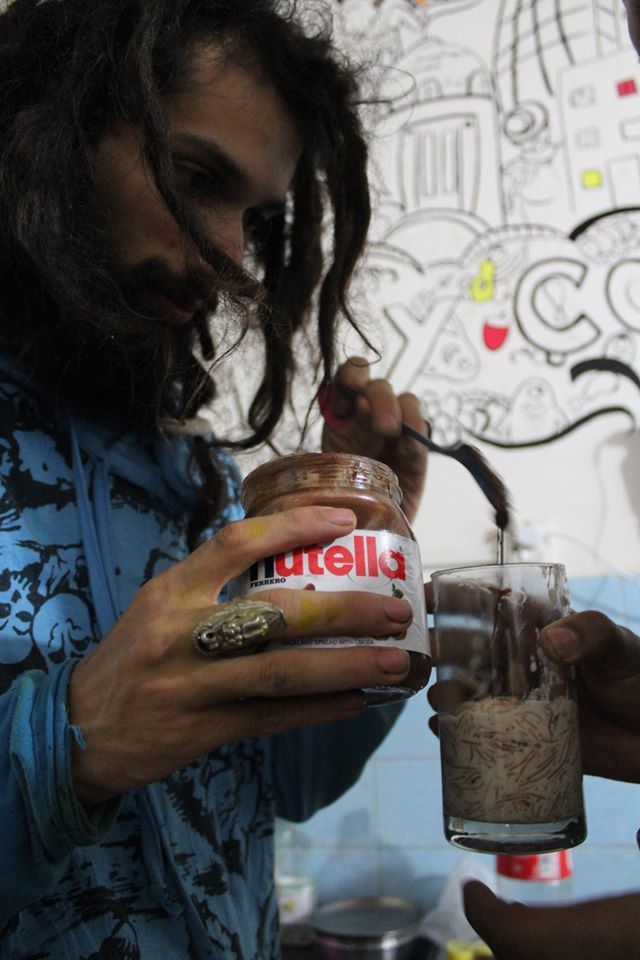 Our Nutella experiment in the hostel on Eid in Goa with Simon the hearty chef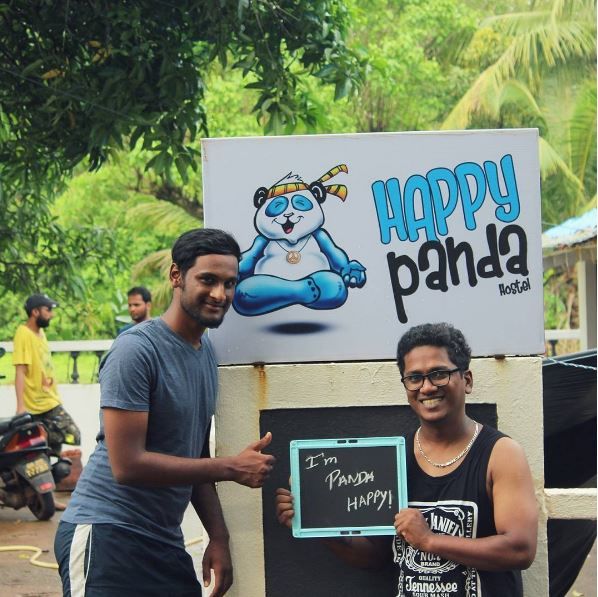 Simon and Joel .Although they came for a short stay but Joel s ghost stories and hookahs and Simon's cooking won every Pandas heart.I remember when every panda was watching conjuring and they scared the shit out of everyone.