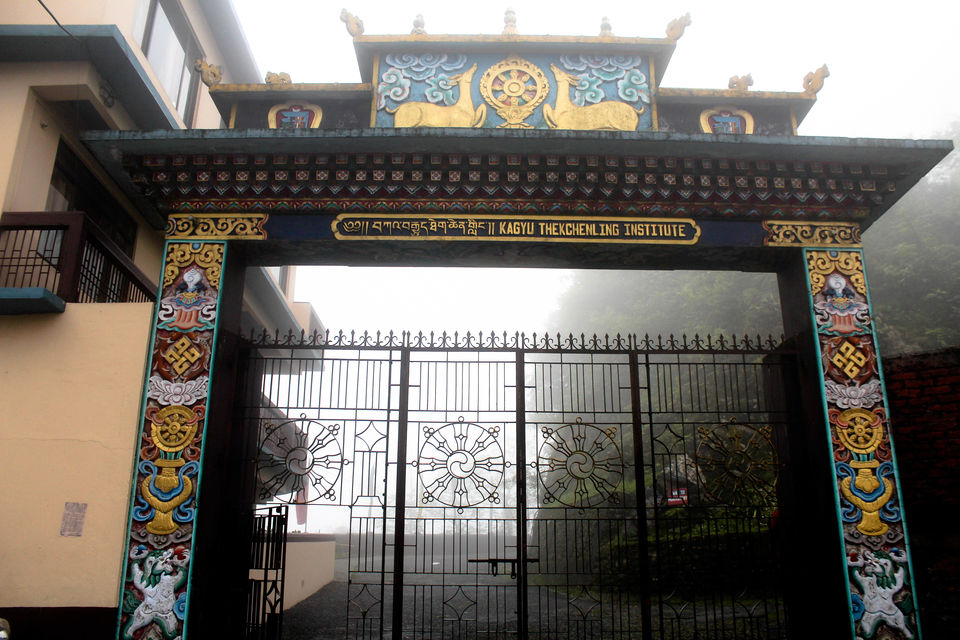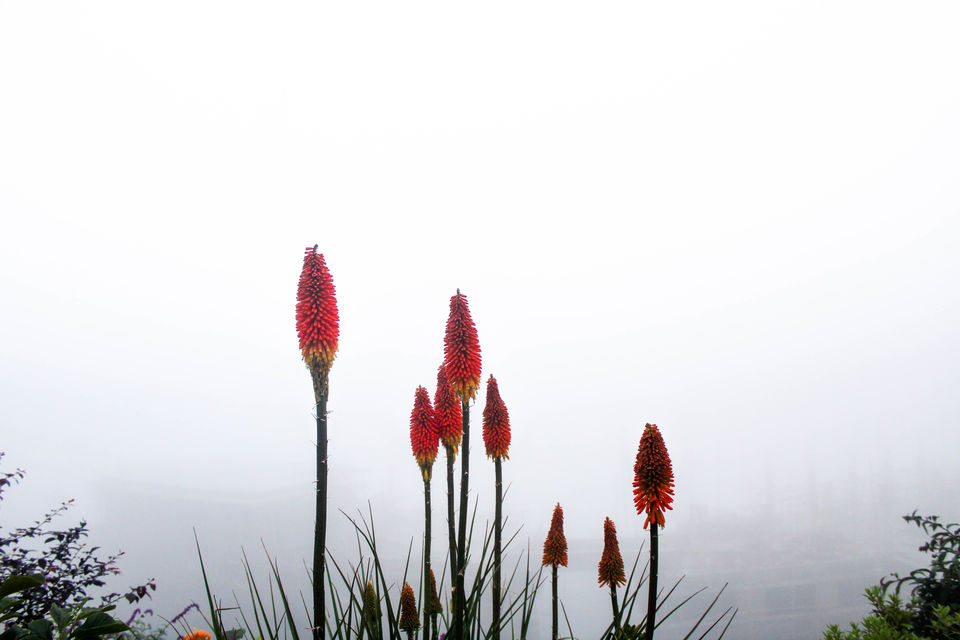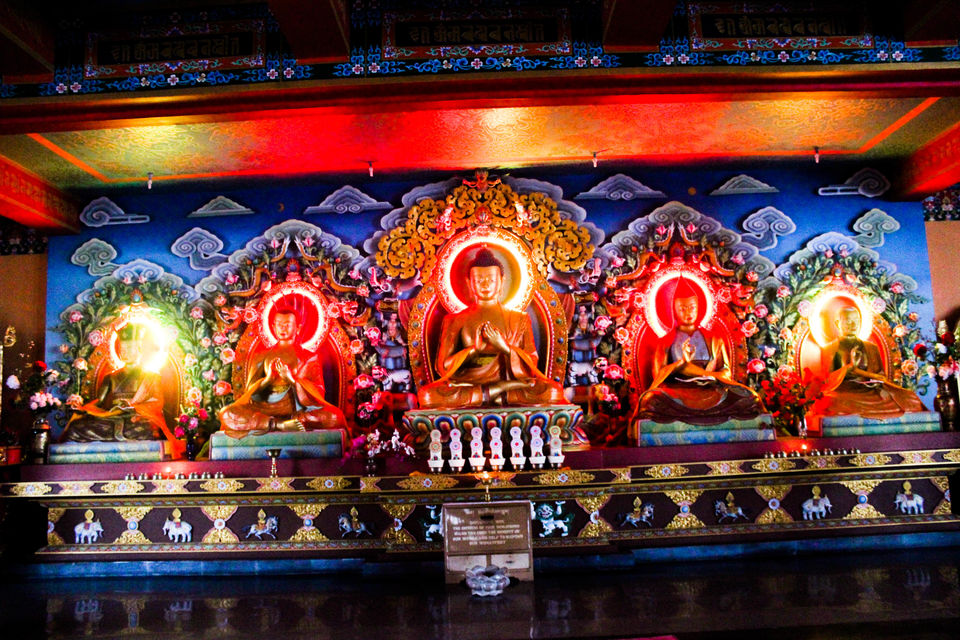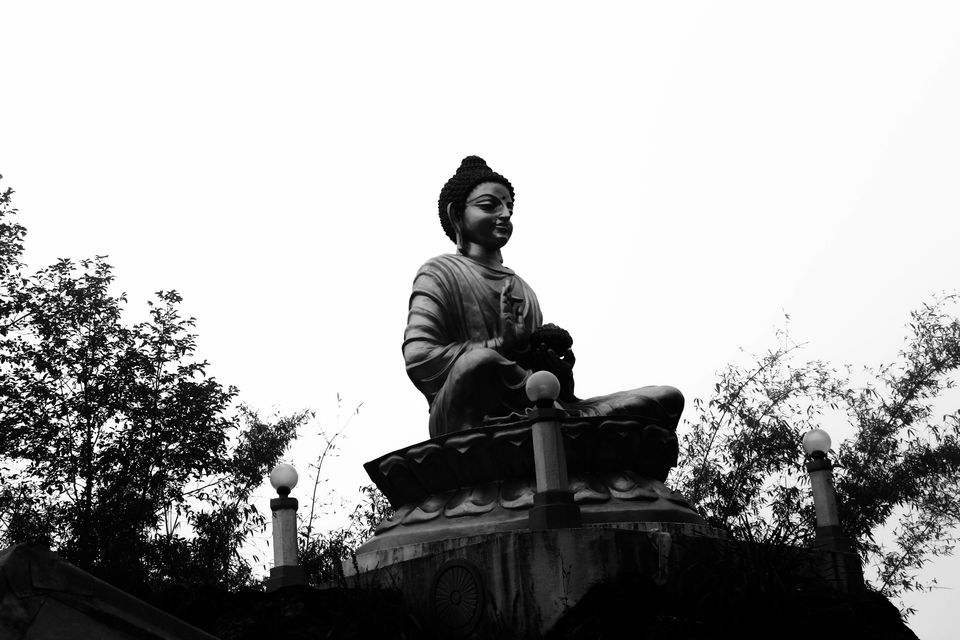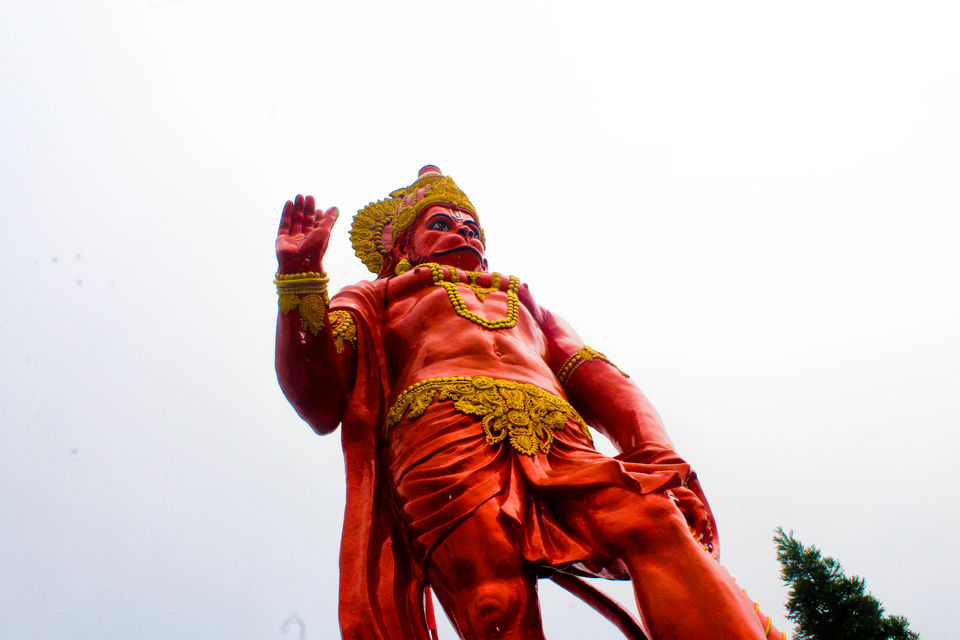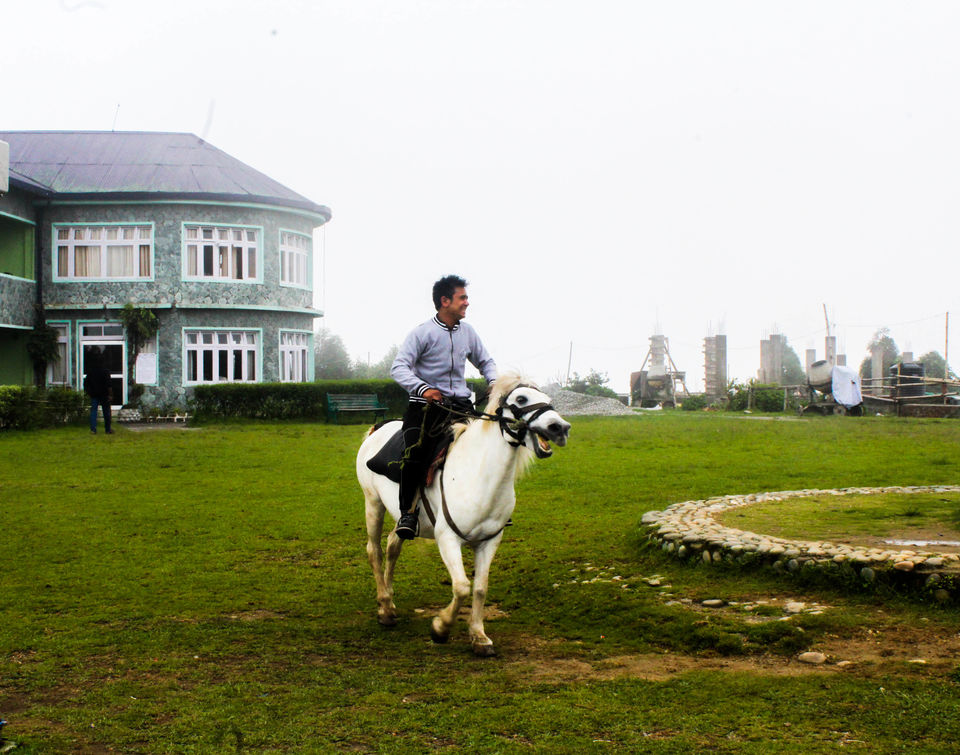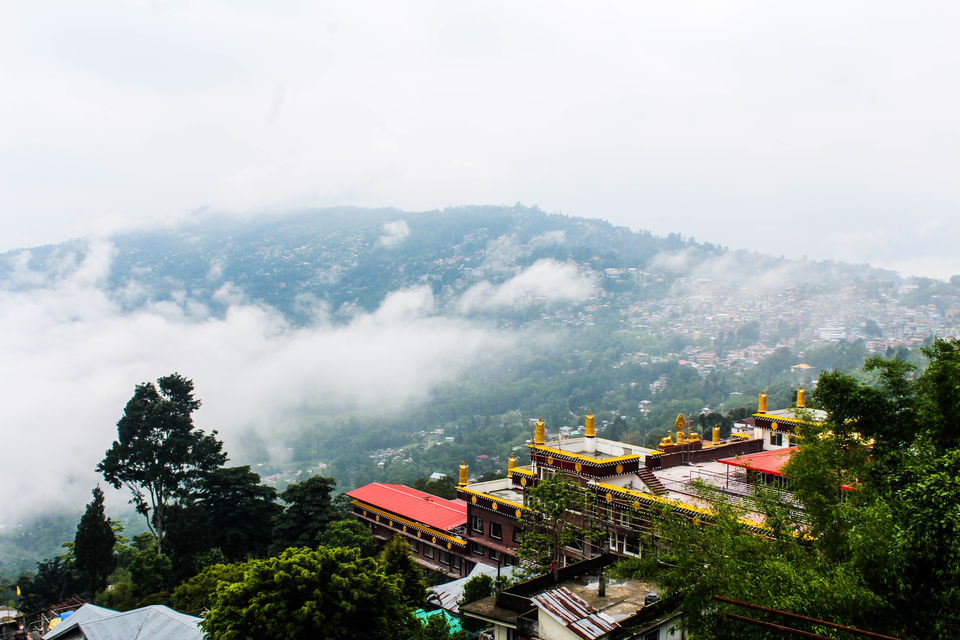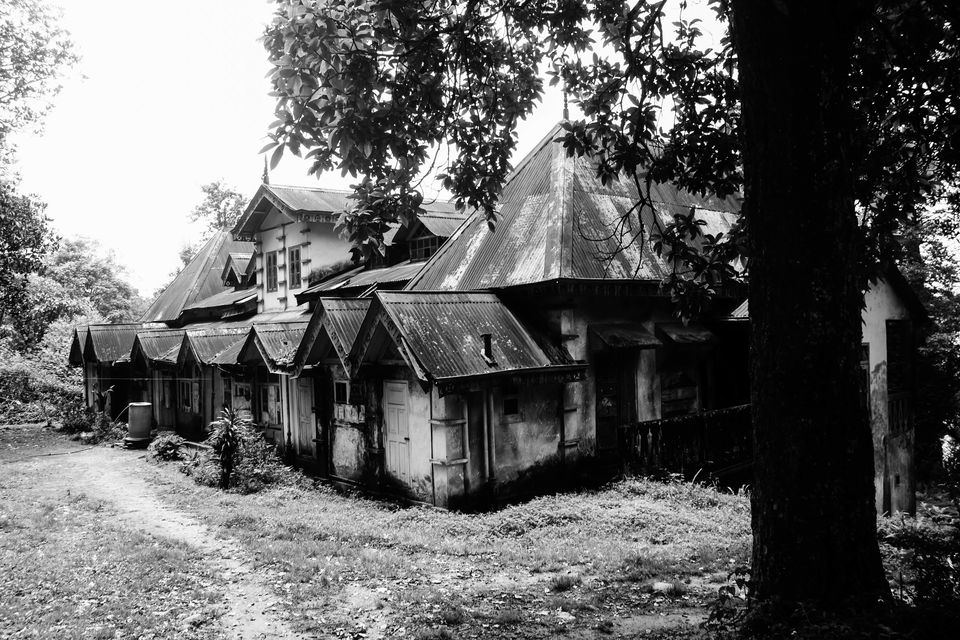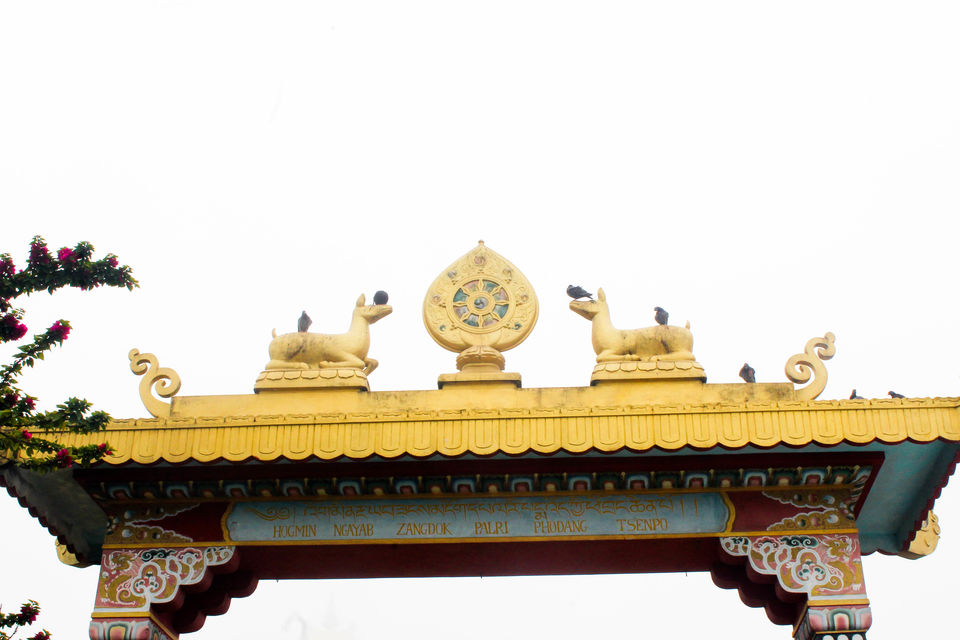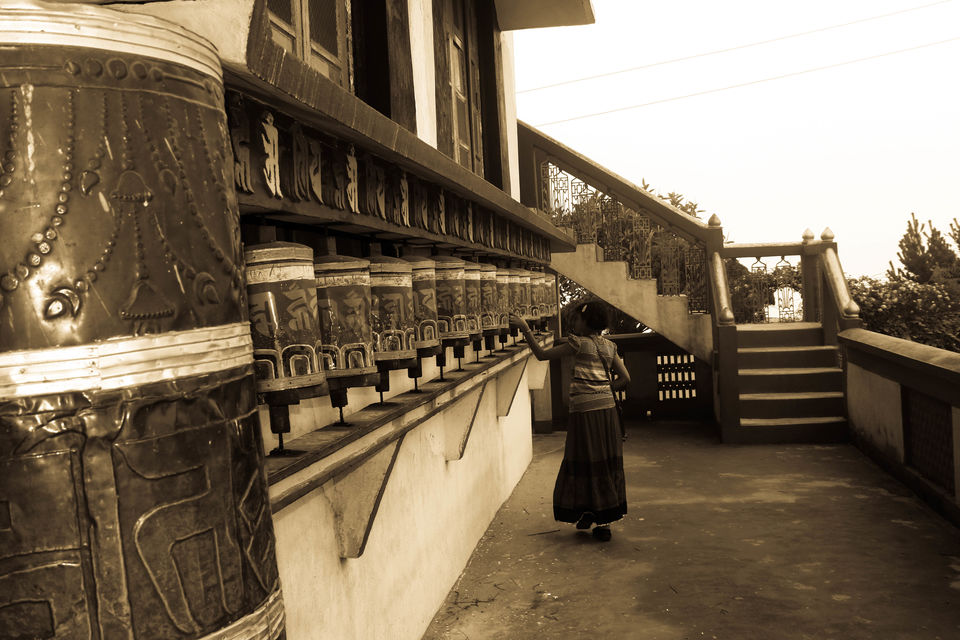 Kalimpong is a scenic hill station about 50kms from Darjeeling. Most of the people going to Darjeeling go directly to Gangtok but this place should be on your itinerary. The place has a mix of various ethnics (Lepchas, Bhutias, Nepalis).
Lava is a very small town about 30kms from Kalimpong. This place is more suited to couples seeking some peaceful time together. Backpackers won't enjoy much here.
Taxi from Darjeeling| 3 hours | Long conversations with two Italian journalists | Lunch in Gompu's | Taxi to Lava | Two hours of shitty road | Booked return bus ticket at 8 o'clock | Museum | Durga temple | Foggy weather | Horrible photographs | Monastery at the end of town | Must visit | Nirvana | Talks with monks | Time passes fast |Rains outside |Drenched | No bus | Actual bus time-8am not night 8 | Stupid me |Rush back to hotel where the Italians are staying | Hotel owner agrees to help |Gives me dinner, bed, blankets | Stoned at night | Early morning tea | Fog through windows | Feels like I'm in a cloud | Stay in Hotel Paradise | Take the morning bus back
When I visited, Kalimpong was witnessing some sort of strike and the common life was jeopardized. Inspite the best efforts, I fail to get a shared taxi and finally had to book an auto for Rs 700 to show around all the places. Also I made some friends who invited me to come over in the evening.
Ride begins |Buddha park | Iconic views | Durga temple | Relax point | Hanuman temple | Huge statue | Good spots for families to chill | Rabindranath Tagore's house | Looks like typical haunted house | Guess it was | Deolo Hills | Crowdy | Blissful | Horse riding | Meeting some guitarist | Jamming and getting stoned at their place | Patient taxi driver | Golf course | Durpin Monastery | Awesome spot | Back in town by evening | Meet friends from morning | They bring more friends | Shopping | Photowalk | Beer and grass at night |Long interesting conversations |Bidding goodbye in morning
These places will surely inject you with more wanderlust. The people have a lot of history connected with them. Go there get together with local people talk with them and eat momos.
Cheers. Stay Alive.