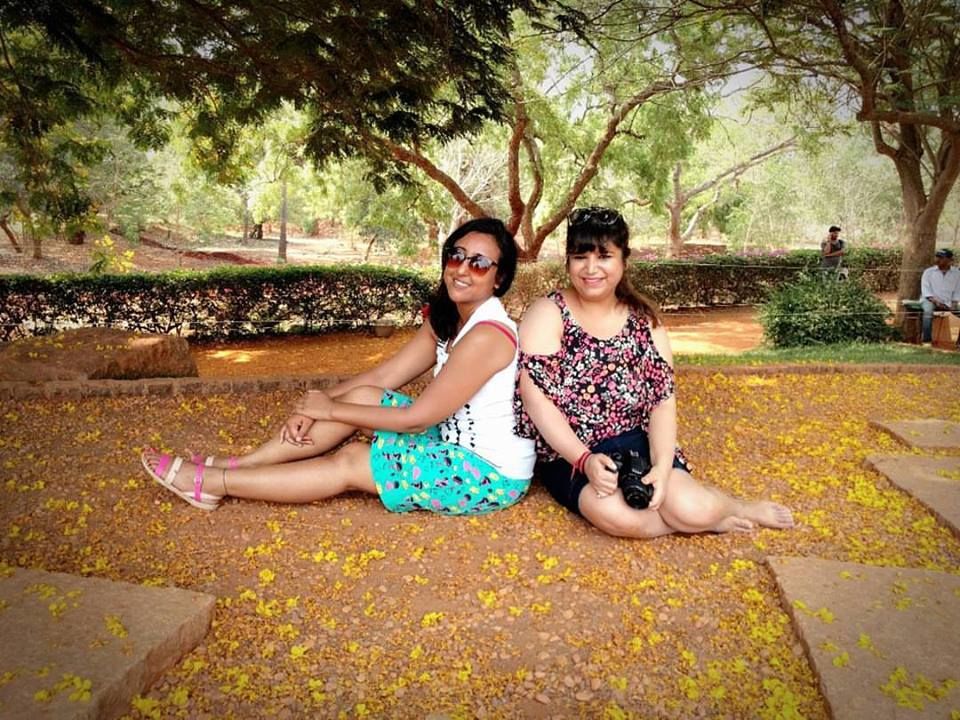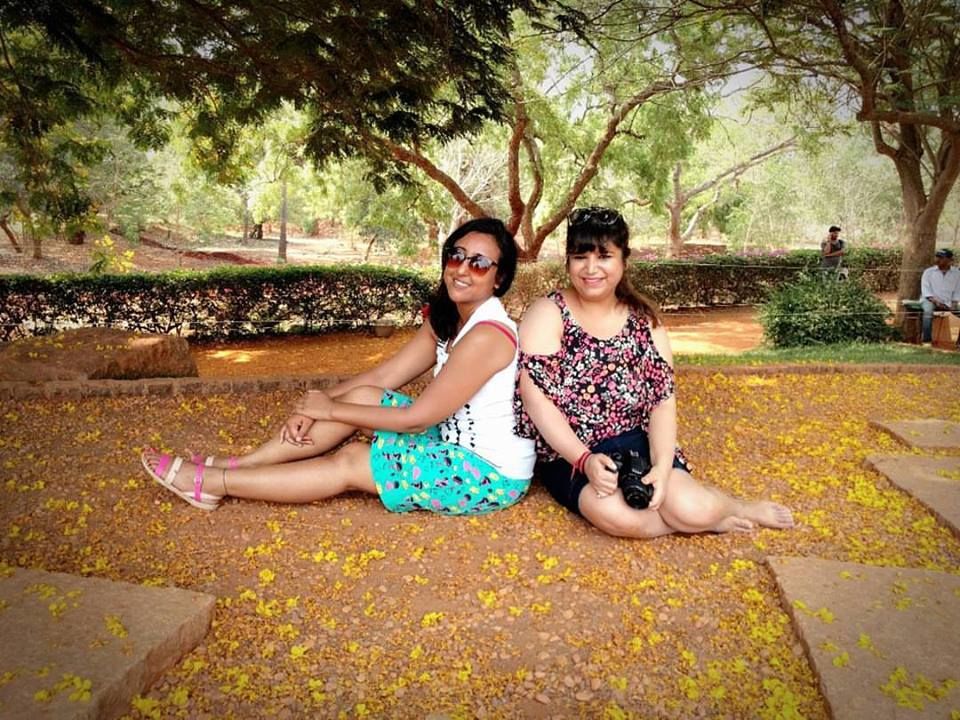 After Leh, Thailand and Sikkim, we picked up this gorgeous town in the South in the state of Tamil Nadu as our next Vacay spot. We decided to brave the summers and still went ahead to spend one long weekend here. And in spite of what we had heard about Pondi being a perfect vacay destination, this place had lot of surprises in store for us.
Trip Days- 4 days including travel (Thursday-Sunday)
Flight from Delhi-Chennai-Local Bus(4 hours)-Pondicherry
Total cost- Rs 15,500 per person for 4 days (including flights, food, stay, booze and girls shopping)
So read on to check what made it a perfect weekend place that you can enjoy on a shoestring budget:
1. Be a Beach Bum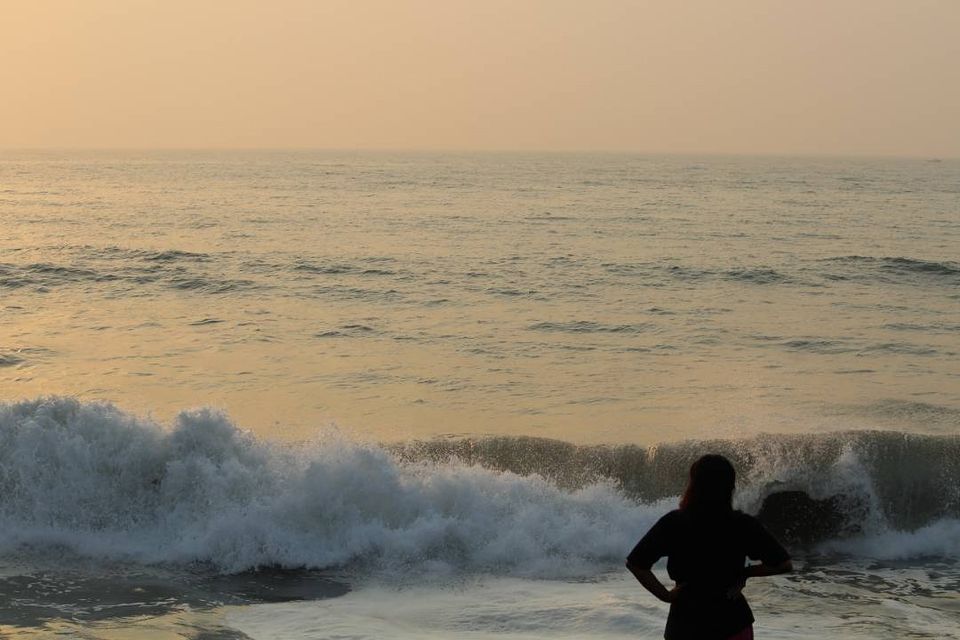 The Promenade, Serenity Beach, Auroville Beach and Paradise Beach are the 4 most popular beaches to get that perfect summer tan! I would recommend all of them. Capture the sunrise, sit next to the crashing waves or enjoy the water activities-keep the early mornings and evenings reserved for your beach time!
2. Eat your heart out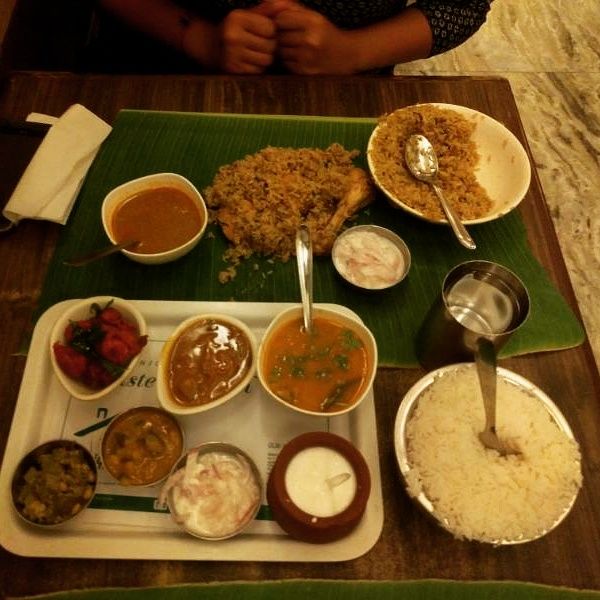 Pondicherry has the best of continental, French and Tamil food. Just ask the locals around and try the best biryanis, steaks and filter coffee. I definetly recommed- Sri Kamatchi Biryani Veedu, Villa Shanti, Dis Dis Co, La Pasta, Baker street for some good breakfast and Cafe De Arts for their savoury and sweet crepes.
3. Feel like a photographer/or a model
So, one thing I have discovered, that the more I travel, the more I like to now have good photographs so that I can really treasure those memories and also use them to communicate it to people on why they have to out that place! However, I like to get clicked more and be in it, rather then click it myself. Hence, people like me can enjoy Pondi as a great background to get some really good photos and photographers would have a really good time to capture some amazing architecture, gorgeous streets and colors!
4. Enjoy the French Town with an Indian soul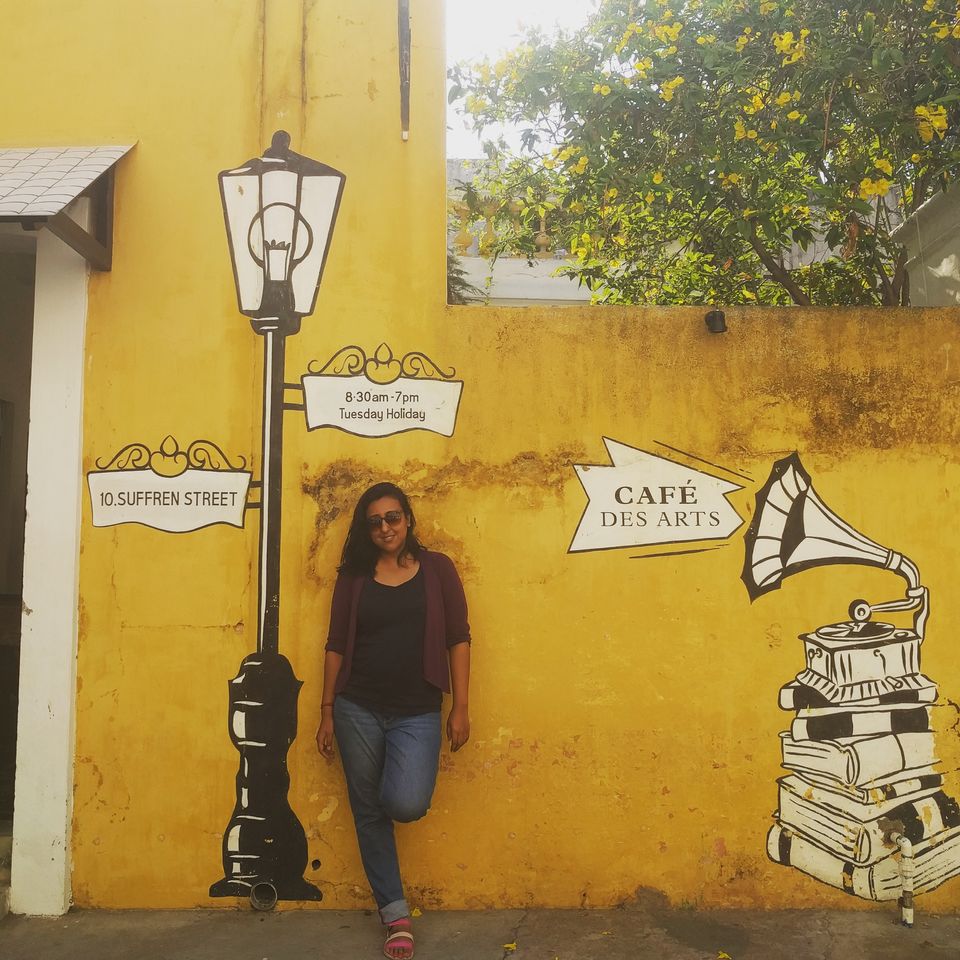 "White Town" is the French Quarters in Pondicherry primarily the French families still living there and the houses converted as heritage hotels, restaurants, casfes, boutiques & art galleries. Streets have exotic names such as 'Romain Rolland Street', 'Dumas', 'La Bourbonnais Street', 'Suffren Street' and so many more.
5. Stay with a local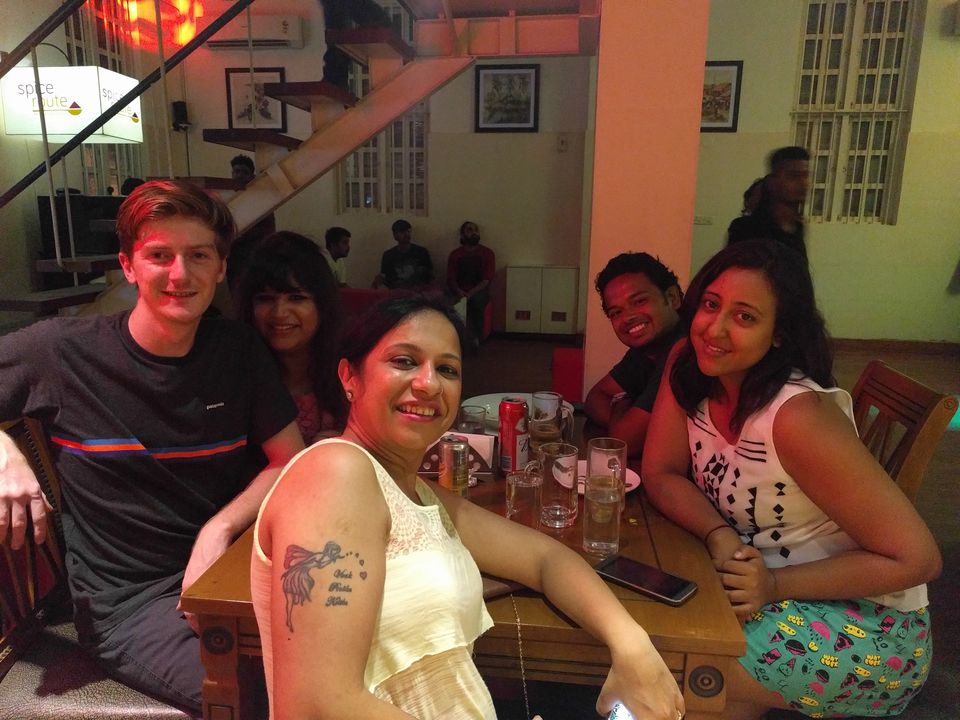 We stayed with an AirBnb host 'Auro', an engineer who is working on solarlight projects. His place which we rented out was in the White town itself which was walking distance from the Promenade beach. This was the best decision made, his room was comfy with twin beds, air conditioner and a beautiful terrace with a view of sea and he turned out to a perfect guide who told us the best places to visit! Leave the hotels for once and definitely experiment with some alternate staying arrangements!
6. Enjoy the retail therapy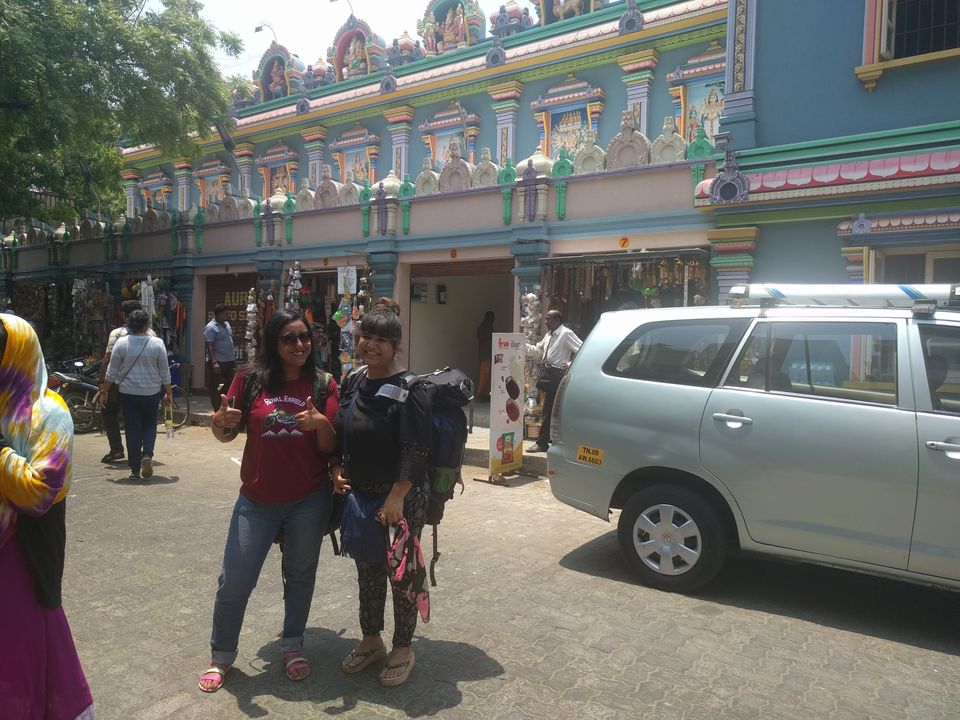 Buy some french souvenirs, beautiful dresses or accessories in Auroville(expensive, mind you). I will recommend you a visit for organic perfumes at French Perfumery near Pondi for some beautiful and inexpensive gifts for yourself and friends.
7. Party like there is no tomorrow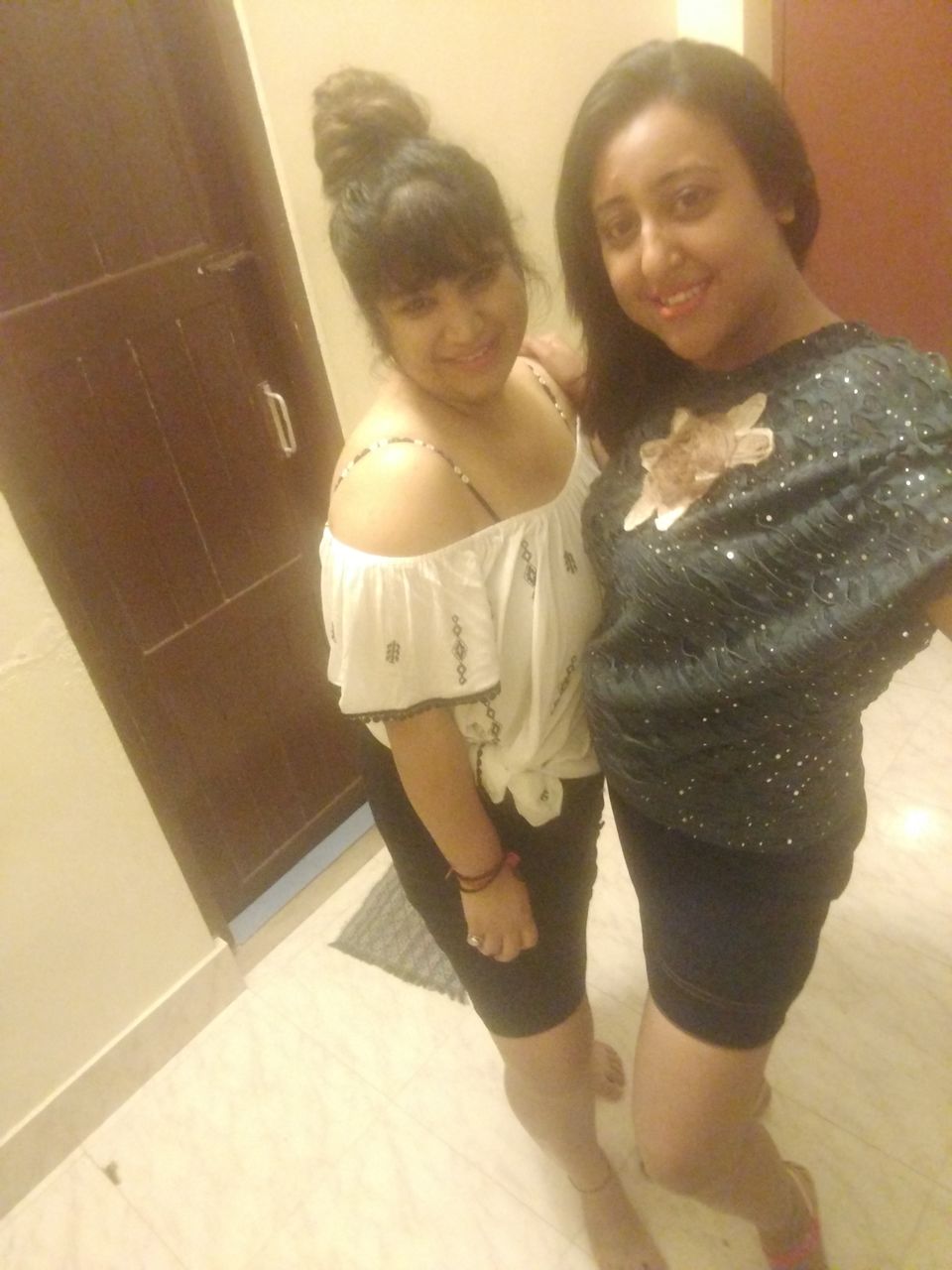 The best part about Pondi is also that it is a tourist place and the public transport is very good there. You can use Ola app for cabs or better still just hail autos for your nightouts. The streets are very safe and autoguys take minimum 50Rs for you to drop anywhere you tell them.
8. Get in touch with your spiritual side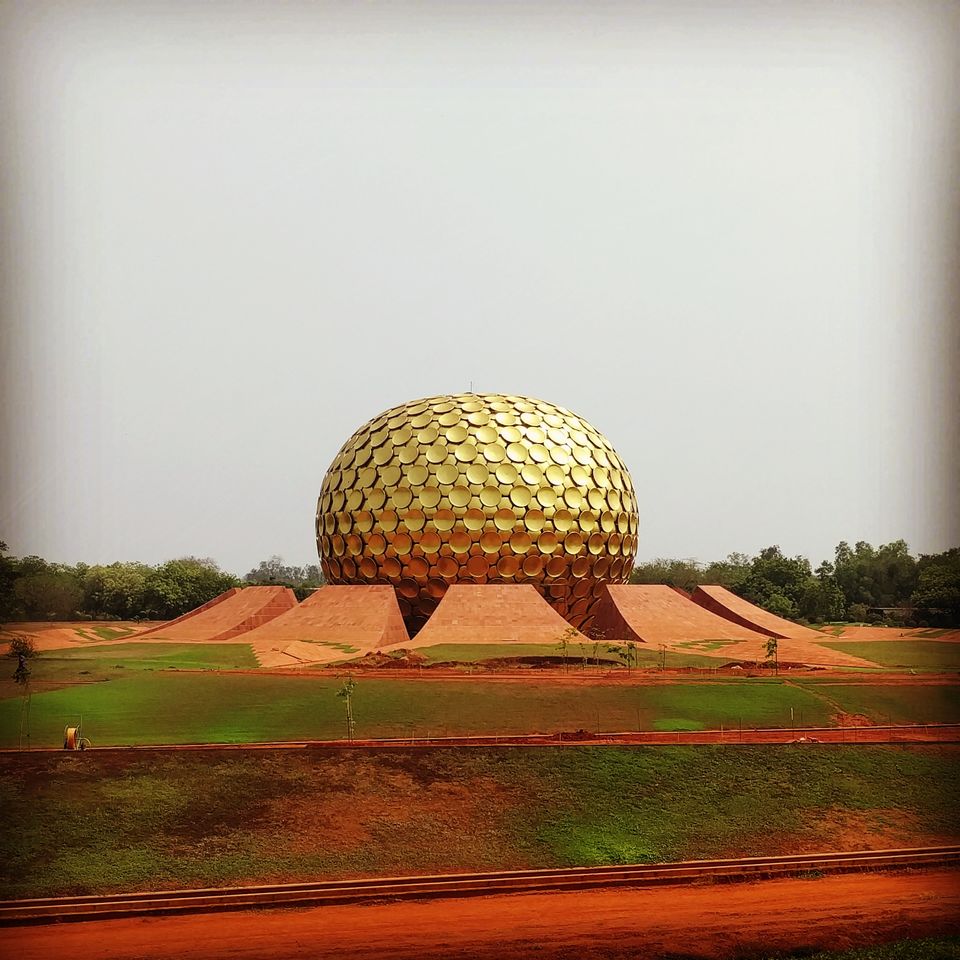 Experience Auroville- Keep your day free for a visit to this place along with Auroville Beach. Matrimandir literally means 'Temple of the Mother', however, a temple of NO religion. Auroville is a model of the 'city of the future' or 'the city the earth needs'. It wants to show the world that future realisations in all fields of work will allow us to build beautiful cities where people sincerely looking towards a more harmonious future will want to live! Currently more than 50 nationalities live here in this idealistic town hall! I wouldn't have believed it..had I not seen it myself!
Apart from this, enjoy the visit to almost 30 churches that are there in every corner in Pondi, beautiful Ganesha temple and of course, Aurbindo Ashram and museum to understand the evolution of spirituality in Pondi.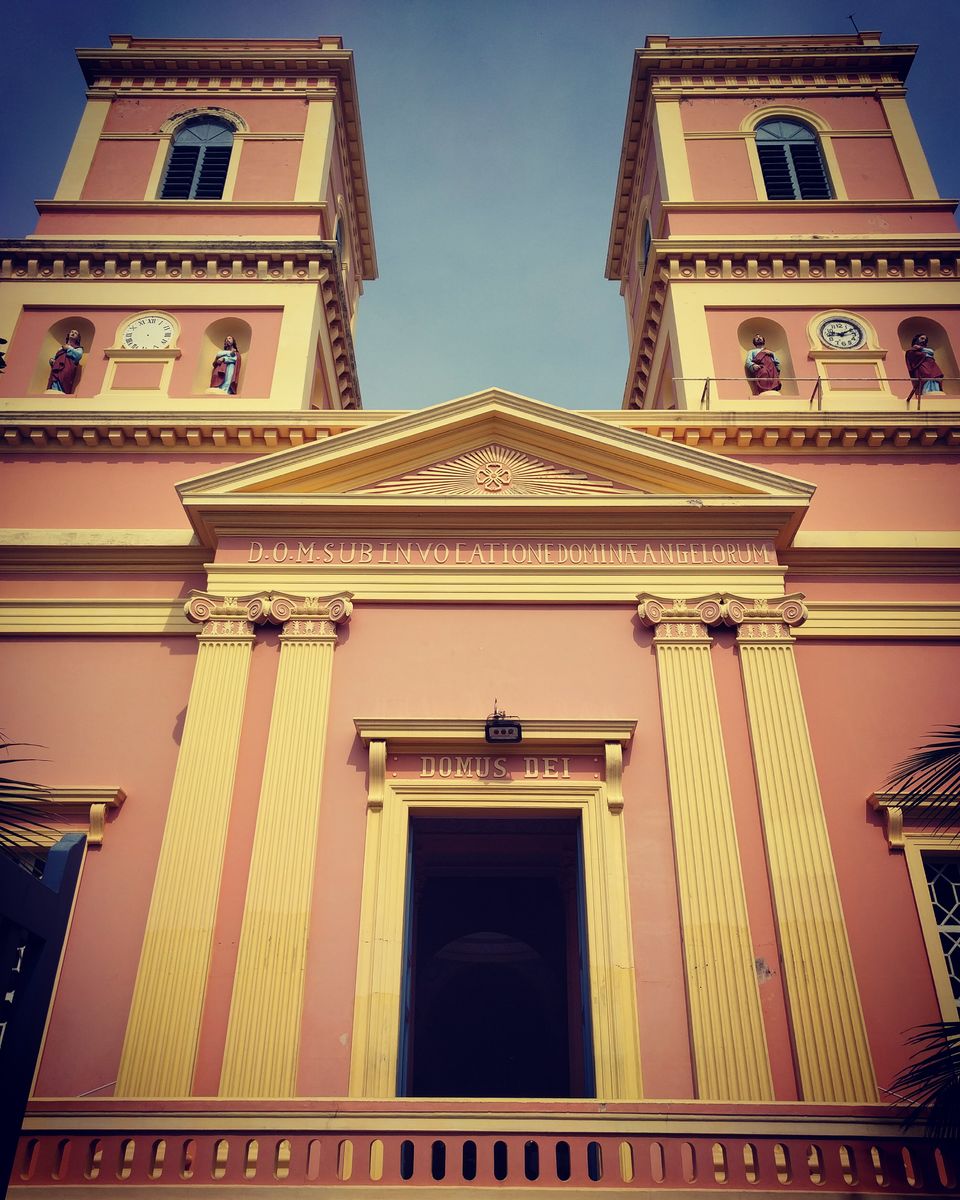 Experience Pondi, let your hair down and whether you like to party or spirituality, this place will satisfy you..Just Give it Some of Your Time!
Have you been to Pondi? Tell me your favourite corner in Pondi!
This was originally written for http://www.travelninja.co.in/