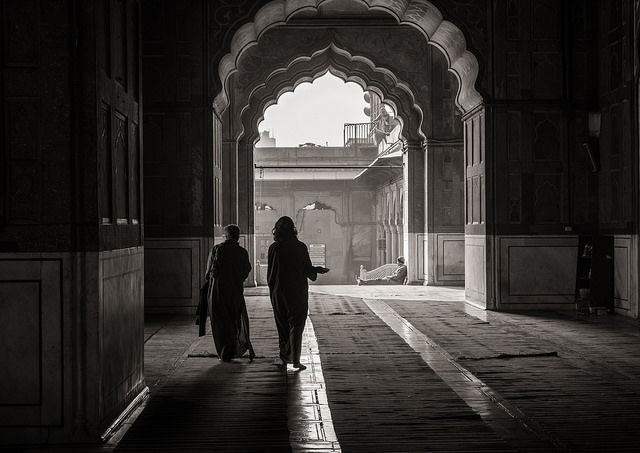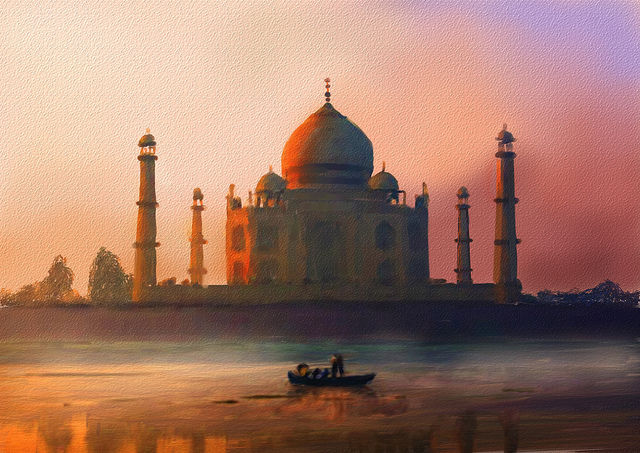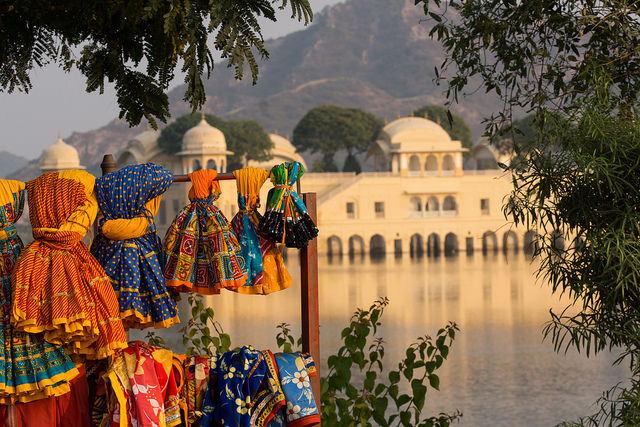 A confluence of three major classics of Northern India, the Golden Triangle Tour is a cliché well done. Quintessentially Indian, it begins at capital city of Delhi. Once the seat of the Mughal Empire, Delhi harbours some architectural wonders like the Red Fort, Jama Masjid, Qutub Minar and some gastronomic wonders like the paranthas at Paranthe wali gali, Chaat at Chandani Chowk, kebabs at Khan Market along with jalebis, rabdis and kulfis. If you aren't full already, the Golden Triangle Itinerary then sweeps you off to the love capital, Agra with the enigmatic Taj Mahal at the center and the splendour of nearby Fatehpur Sikhri. On the banks of the beautiful Yamuna River, Agra is where the fast-paced travel of urban Delhi slows down to the romance of the past. This romance continues to Jaipur, the royal capital and a blushing city made of red sandstone. Jaipur's City Palace, Hawa Mahal, Jantar Mantar are a shift to the elaborate and equally enviable architecture of the Rajputs. This added with Jaipur's delicacies that feel like they've come straight out of the royal kitchen make the Golden Triangle Tour a full experience of the ancient and modern wonders of India.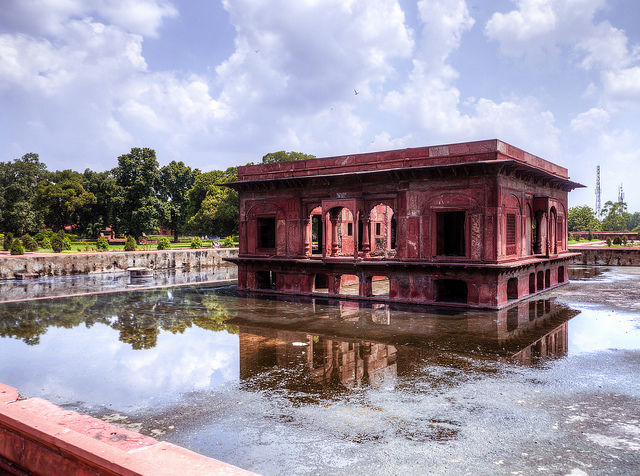 The National capital is where all the fun and flavour is! A perfect place to begin your Golden Triangle tour, Delhi's monuments, shopping districts, eat streets and an insomniac nightlife will keep you more than occupied. From the most luxurious experiences to pocket-friendly delights, Delhi's got it all. What to take and what to leave is the question and here are a few answers.
Getting around in Delhi
Delhi is well connected through its Metro Rail system which will take you to any place. Apart from it being an easy and convenient option, riding the metro is also an experience to be had in Delhi. Apart from that DTC (Delhi Transport Corporation) buses run throughout the day at regular intervals to all the districts of the city. In case you want to skip the crowd, jump into one of the HOHO (Hop On Hop Off) buses, specially designed for tourists and travellers that picks you up and drops you at popular sights. A day pass will cost you Rs.500.
Things to do in the Golden Triangle: Delhi
Here's a list of everything you can do as part of your Golden Triangle Tour Package in New Delhi:
1) Explore its Monumental Beauty
Covering everything in two days is slightly ambitious. But you can surely see the best of Delhi in the least of time. Begin with a tour of giant Red Fort and move along to the mystic Jama Masjid. Next walk around the India gate and head to the Mughal Emperor's Tomb which is 10 mins away, end the day at the beautiful Lotus Temple.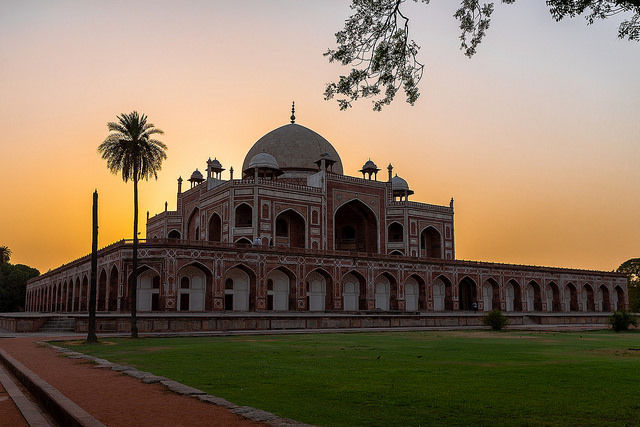 Humayun's Tomb. Picture credit: Sandeep Achetan
2) Shop away at Sarojini Nagar
One of the biggest and popular shopping districts of Delhi, it's your one stop place for everything fashionable and fabulous. If you still can't get enough, head to Janpath Lane, Khan Market and Lajpat Nagar.
3) Stroll around the Lodi gardens
Dotted with monuments and sculpted to give you a perfect evening walk.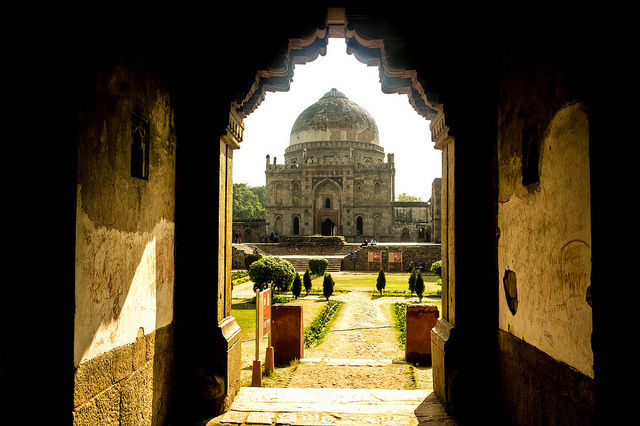 4) Visit the National Gallery of Modern Art
A grand collection of some of the country's most exquisite artworks with the lesser known works.
1) Heritage Apartments in Hauz Khas Village: Rs.4300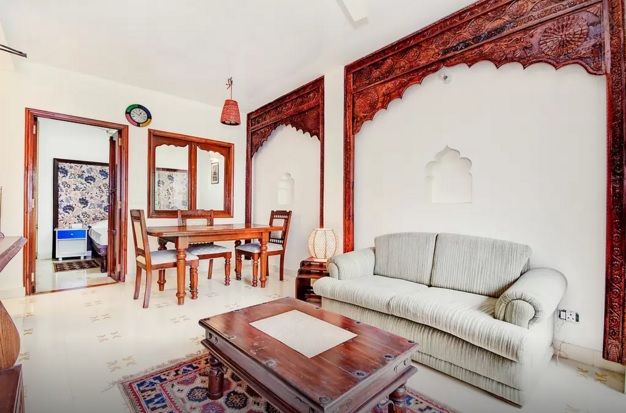 2) The Pearl Hotel: Rs. 2700
3) The Royal Plaza: Rs. 4900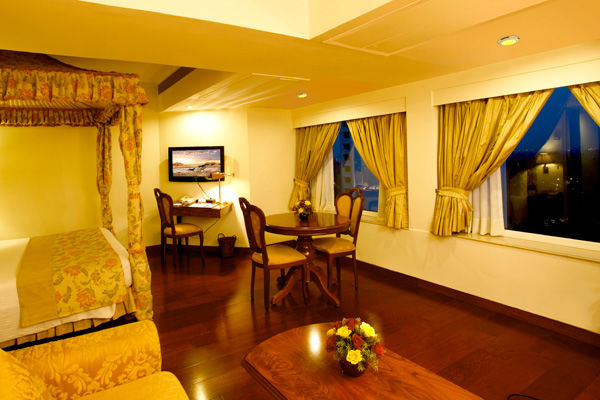 Best Rated Places to Eat in Delhi:
1) Paranthewali Gali: Situated in the popular Chandani Chowk district of Delhi, this is street food at its elegant best. From sweet to spicy, you will find all the paranthas you've heard and not heard about.
2) Indian Accent: Indulge in some fine dining experience in this award-winning restaurant that serves Indian cuisine at its very best. Try the Mishti Doi Cannoli.
3) Al Jawahar: Right opposite Jama Masjid, this restaurant will take you back to the flavours and delicacies of the Mughal period.
4) The Big Chill Café: A nice place to snack and relax. Plus its Squidgy Chocolate Mousse is quite the rage.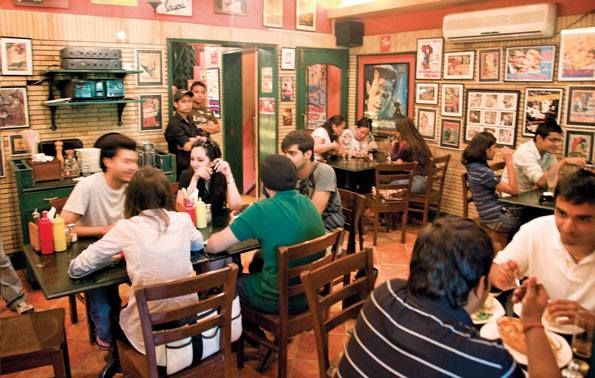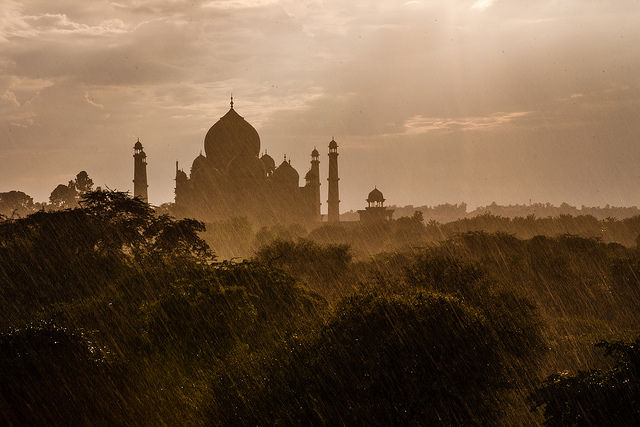 Home to the Wonder of the World, Agra is the gem of every Golden Triangle tour Itinerary. Don't limit yourself only to the Taj Mahal though, there's a lot more to do in Agra and it is worth every bit of the time you spend here. The city is filled with Mughal tombs and gardens, eateries and shopping districts, all of which makes the city as enigmatic as the monument that stands at the center of it.
Getting Around in Agra
You can either book a pre-paid cab to take you around the city on a per day charge of Rs.1500 or opt for the auto rickshaw or cycle rickshaw's which would approximately cost you Rs.800 for a full day.
Things to do in the Golden Triangle: Agra
Here's a list of everything you can do as part of your Golden Triangle Tour Package in Agra:
1) Visit the Taj Mahal, Of course
This marble beauty has captured the imagination of lovers, architects, historians, artists and almost everyone who has had the pleasure of confronting its breath-taking beauty. Once you've seen the Taj, nothing else matches up.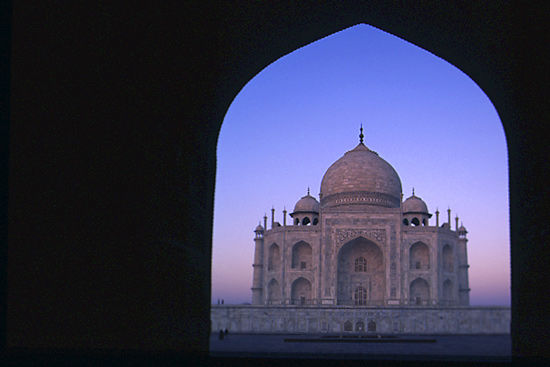 Picture credit: Dave
2) Don't forget the Agra Fort
Almost as enchanting as the Red Fort in Delhi, take a walk around the Agra fort to peek a little more into the history of the city.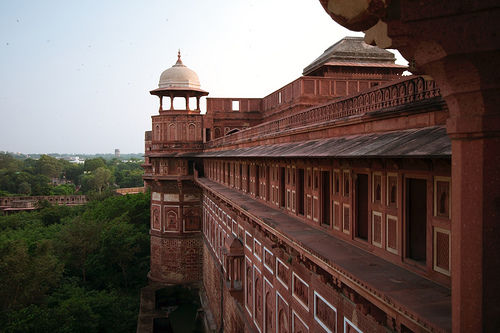 3) Watch the story unfold at Kalakriti Cultural and Convention Centre
The performance tells the love story of Shah Jahan and Mumtaz Mahal that led to the building of the Taj Mahal. Tickets are limited so book in advance. Tickets start from Rs. 3400.
4) Head over to Fatehpur Sikri
This imperial city complex lies just an hour away from Agra and was once the proud capital of Akbar's empire.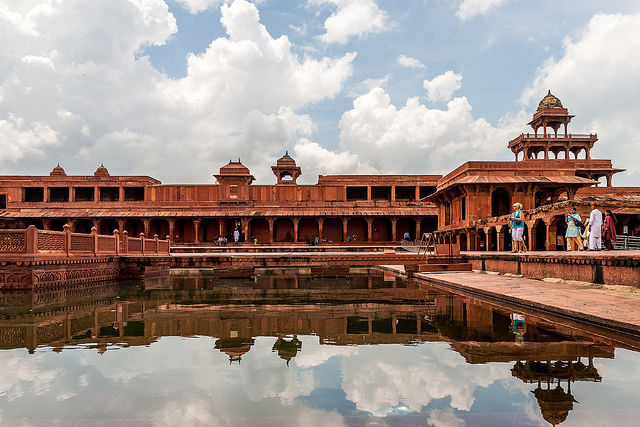 1) Wyndham Hotels & Resorts: Rs. 5500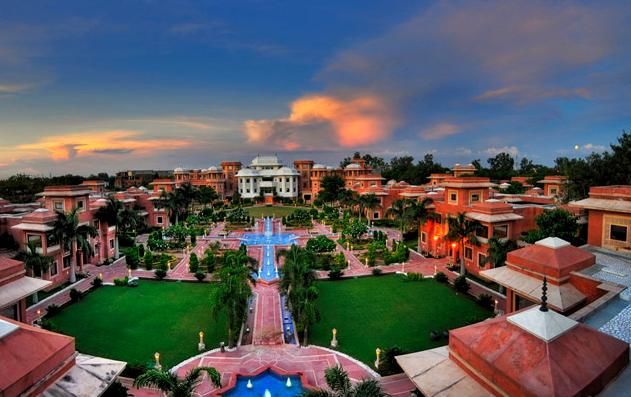 2) Aura Mumtaz Mahal: Rs. 2200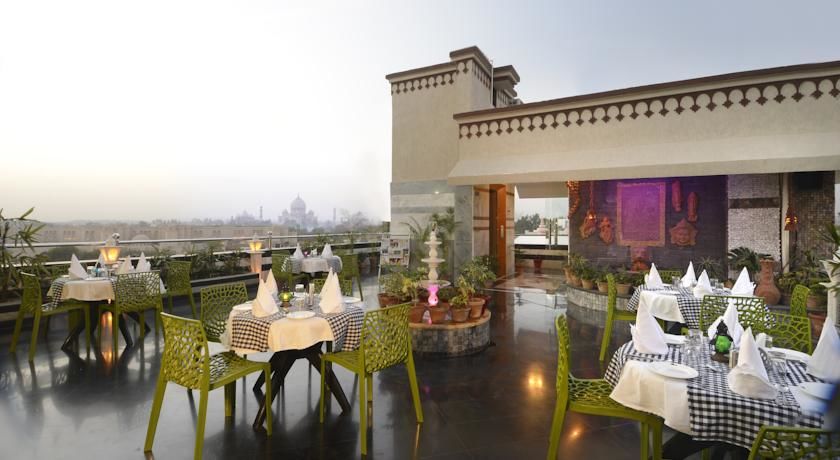 3) Taj Haveli Agra: Rs.2000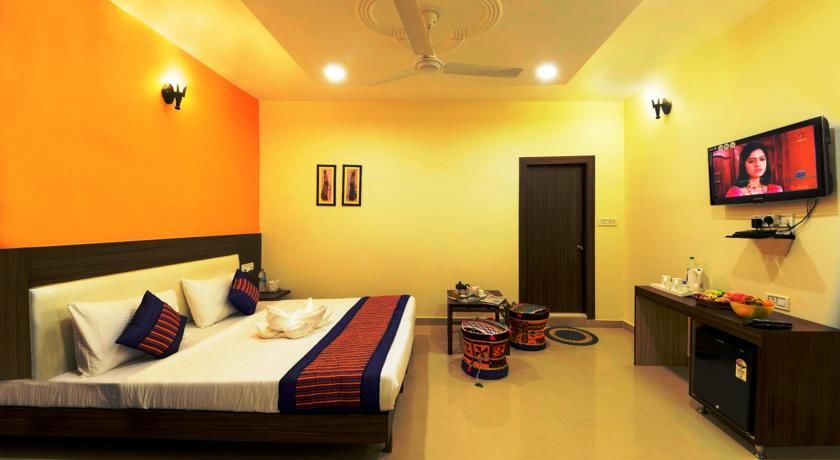 Best Rated Places to Eat in Agra
1) Peshawari: Luxury dining done right. Housed in the ITC Mughal, this restaurant is the first pick for most travellers looking for authentic Mughlai cuisine.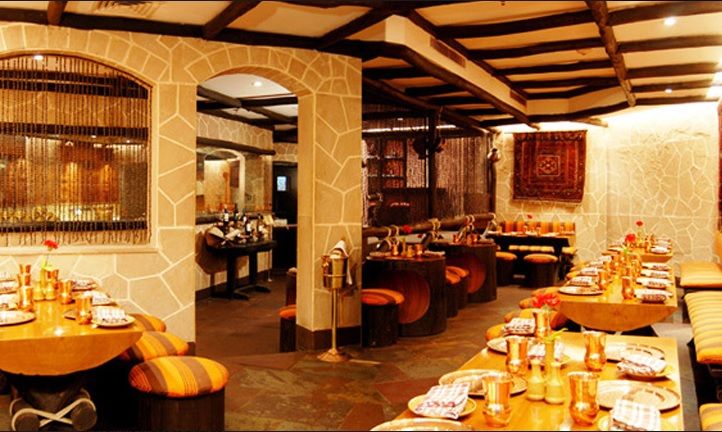 2) Joney's Place: This vegetarian place is perfect if you want to eat more and pay less. The ambience is friendly and you are bound to meet some travellers and make some friends.
3) Tea'se Me: This rooftop café will give you good food and a good view. Serving a range of cuisines, you will find anything you want.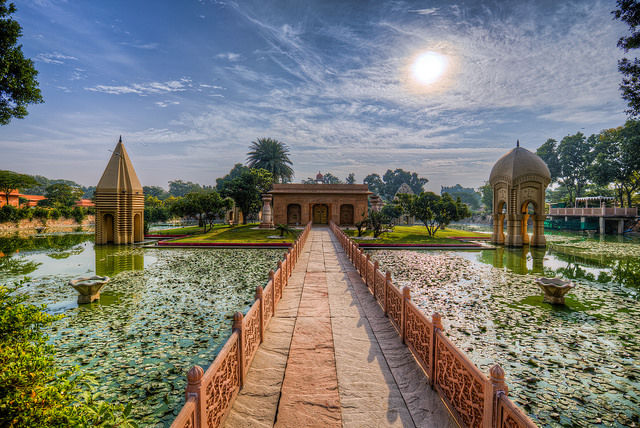 Jaipur moves on the history scale of the Golden Triangle tour from the Mughal period to the Rajputs. Its beautiful palaces and forts are a cultural shift from the minarets and tombs of the Mughals. Its beauty though, parallels that of any historic city and the local handicrafts, jewellery, and cuisine make Jaipur an apt finishing destination to the multidimensional Golden Triangle tour itinerary. What's more? India's pink city has cultural fairs and enviable markets for you to shop till you drop!
Getting around in Jaipur
Though the city is flooded with auto rickshaws and cycle rickshaws, the hassle of finding one each time you want to move about can be done away with by renting a car. Car rentals are available from Rs. 800 per day.
Things to do in the Golden Triangle: Jaipur
Here's a list of everything you can do as part of your Golden Triangle Tour Package in Jaipur:
1) Rewind at the Amer Fort
Keeping with the tradition of forts in the two cities covered so far in the Golden Triangle tour, Amer is a spectacle of the royalty of this Rajput city.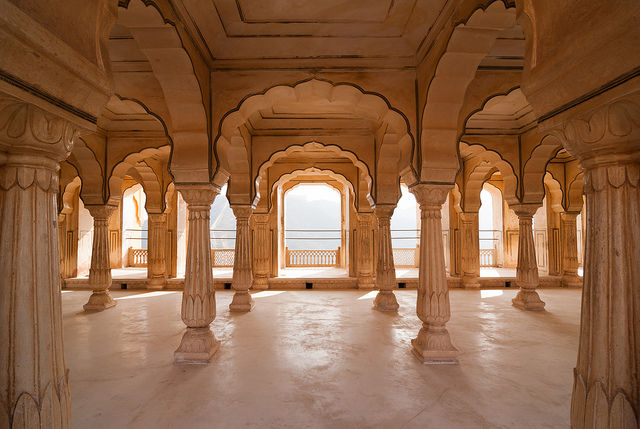 2) Lose yourself in the City Palace
Royals may be a thing of the past but their lifestyle is still a matter of the present. Home to the royal family, the City Palace is a sweet blush amongst the other monuments in the city.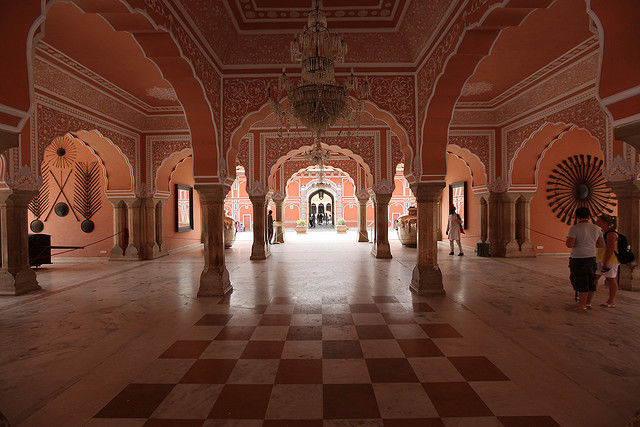 3) Unravel the genius of Jantar Mantar
A mark of the scientific temperament in the history of India, Jantar Mantar is a complex of astronomical instruments that tracks the movements of the sun and other cosmic bodies.
4) Shop at its exclusive bazaars
The true colours of the city lie in its infinite bazaars. Head to Johari bazaar for some authentic Rajasthani jewellery and Nehru bazaar for the clothes and textiles and Chandpol for handicrafts.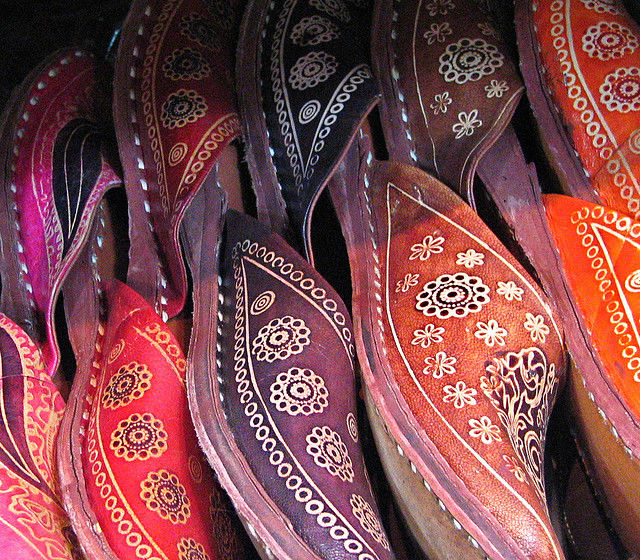 5) Witness some master strokes at Artchill
A platform for local artists to display their works. You'll find some very raw talent at display here and you can even take home a painting or two for a decent amount.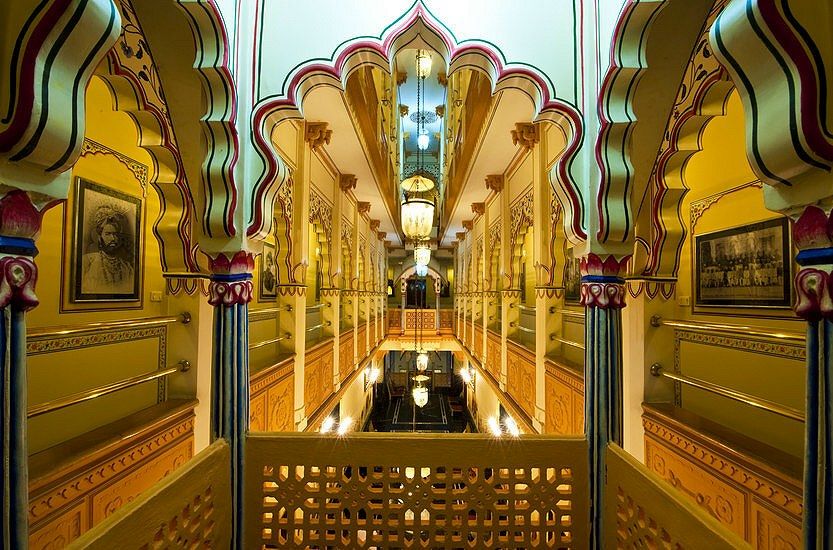 2) Hotel Vimal Heritage: Rs. 2800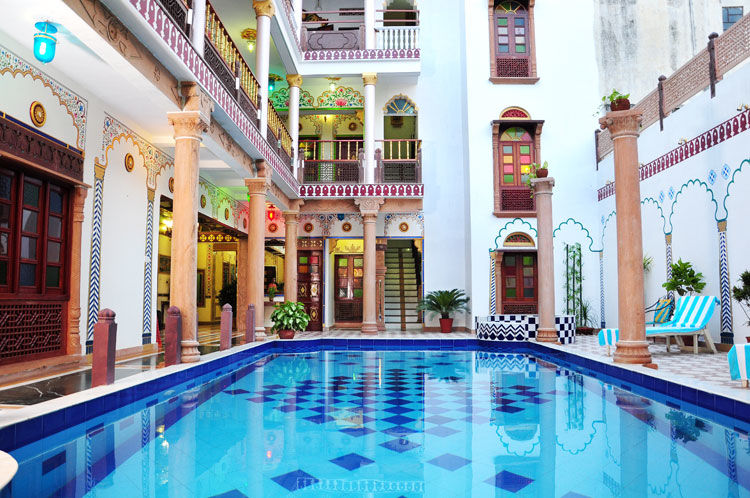 3) Treebo Khandwa Haveli: Rs. 1800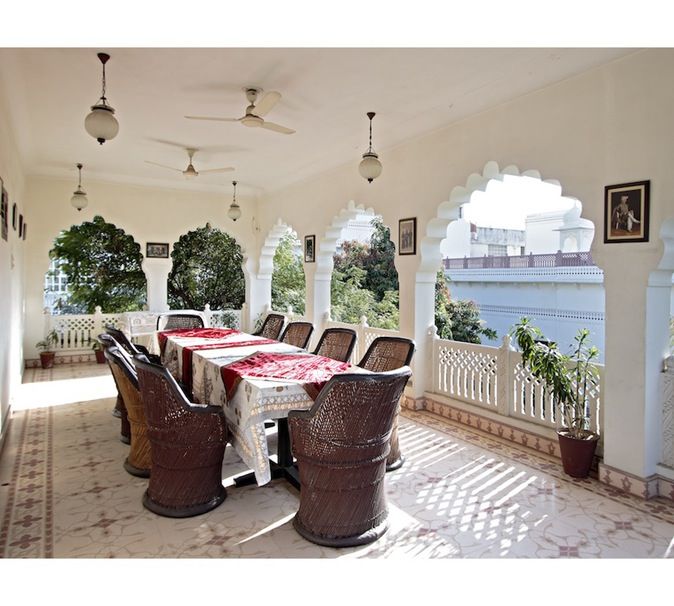 1) Peacock Roof top restaurant: This is roof top dining area gives you a heritage experience and a mix of Chinese, Italian and Indian. It is beautifully lit and a great place to have a quiet dinner.
2) Chowki Dhani: Local food served with some local love. The Rajasthani thaali here is one that will be recalled in your travel tales. With unlimited refills, you can mek sure this is the meal of your life.
3) On The House: A café that allows you to relax with a beverage menu that is as exciting as their French and Italian delicacies.
All prices are approximate and were last updated on 24th January 2016.