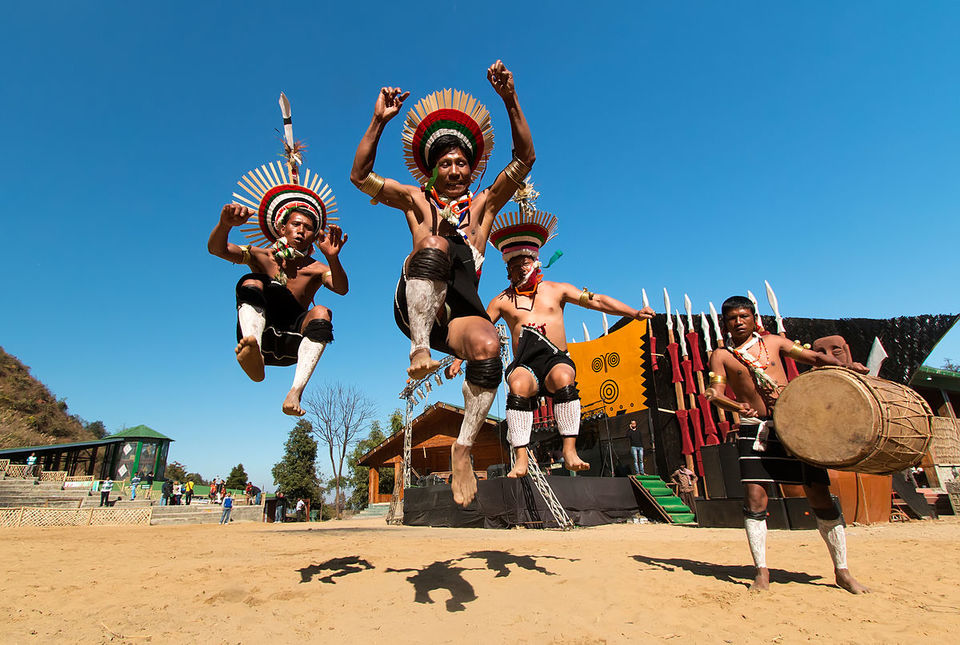 All CBSE students must be familiar with the name 'Hornbill' because if you guys remember there was an NCERT English book which went by the same name.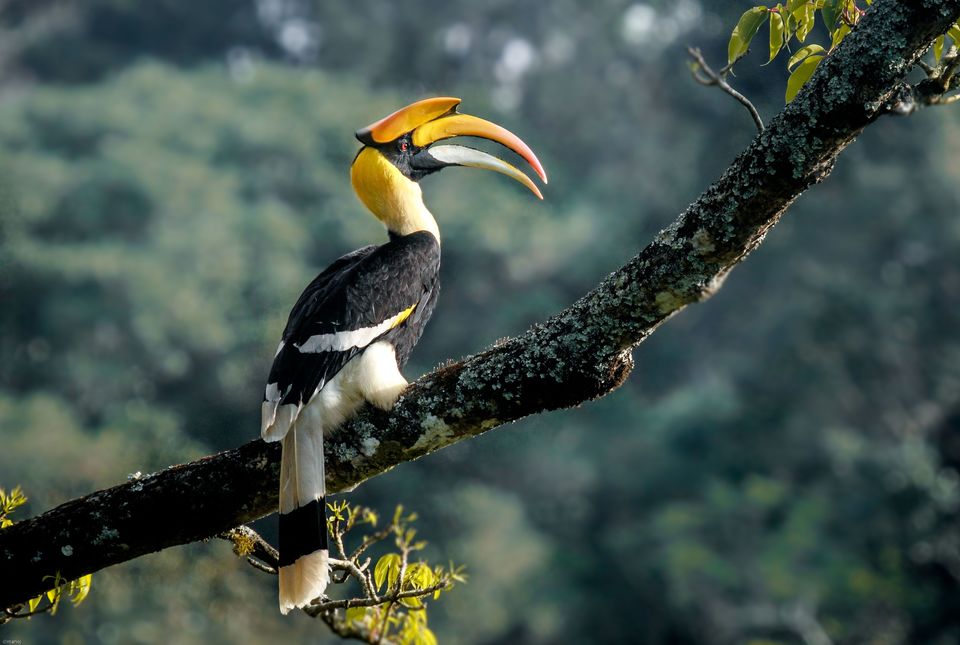 Hornbill Festival is celebrated everywhere since 2000 at the Naga Heritage Village in Nagaland, India. The festival is named after the Indian Hornbill, a large and colorful forest bird which is spoken of in the folklore of most of the state's tribes.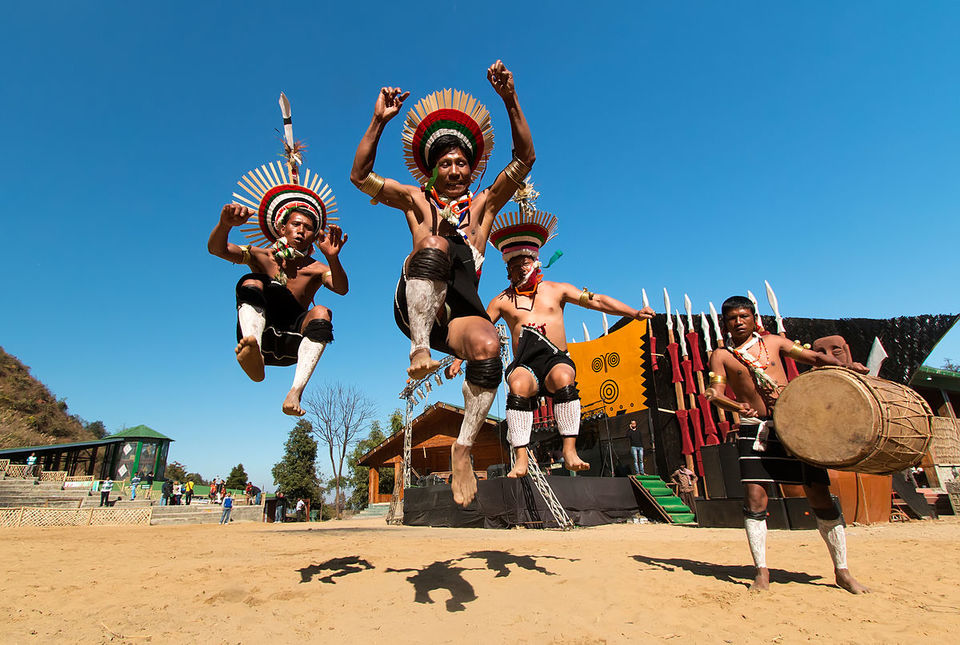 This colorful fiesta is a 10 day affair and it brings together all the tribes of Nagaland into one ground where they sing, dance, play sports, and you have a chance to interact individually with the tribal people and try their traditional food. Also, there's a chilli eating competition if you're up for some heating in the chilly winter.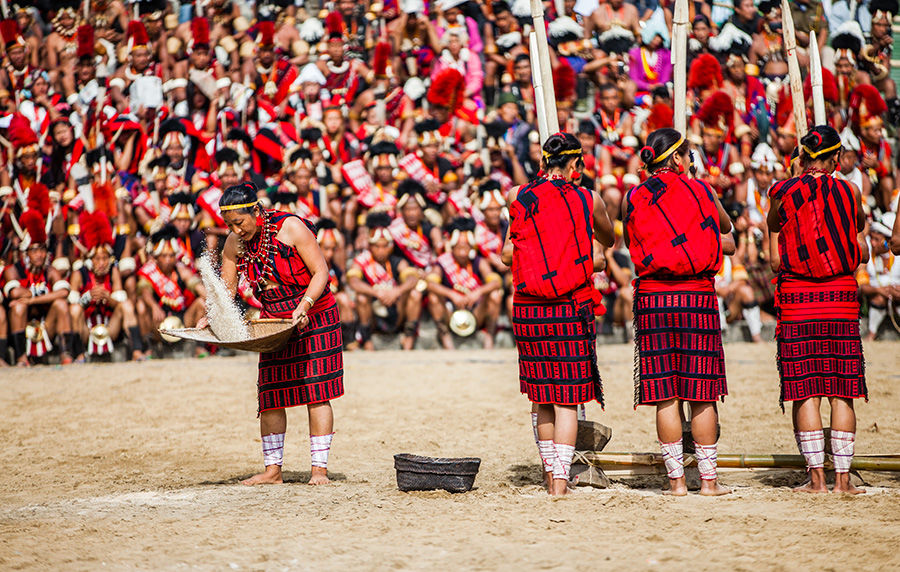 The Naga Heritage Village (where the festival is held) is around 12km from the capital city, Kohima. The nearest airport and railway station is at Dimapur which is around 70km from Kohima. Flight fares tend to shoot up during the festival as people from all over India and the world gather in. But worry not, there are trains from Guwahati, Howrah, Delhi running to Dimapur.
There are shared taxis and buses available from Dimapur to Kohima. But if you want to splurge there are private taxis too.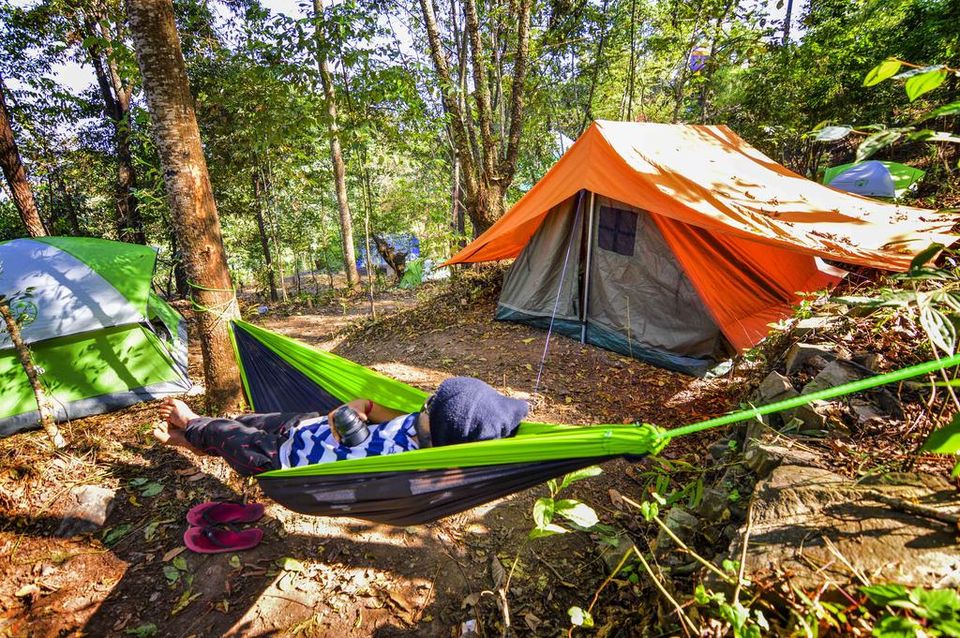 Accommodations tend to be sold out by August. But worry not, I have curated a list of proper camping experience with enchanting with of the dreamy mountains for you.
1. Camp Hornbill - They're offering an early bird discount till 6th October. 1000 INR per person on triple sharing tent and 1400 INR per person on double sharing tent with breakfast!
2. Camp David by India Trail - They have various options as per your preference. You can bring your own tents and they offer camping space for only 500 INR. Check their site for more details.
3. Camp Cue Adventure - Here's the link to book with them.
4. Wild Heart Campers - Here's the link to book with them.
5. Kohima Camp - This is strictly for luxury campers who want to splurge. They call it Glamping ( glamorous camping, I assume). Prices might be as high as 5-6 digit numbers (don't really want to say it!!). Here find out for yourself.
After spending 2-3 days at the Hornbill Festival, you can head to the Dzukou Valley located at the Nagaland-Manipur border and get lost in the lush green rolling hills.