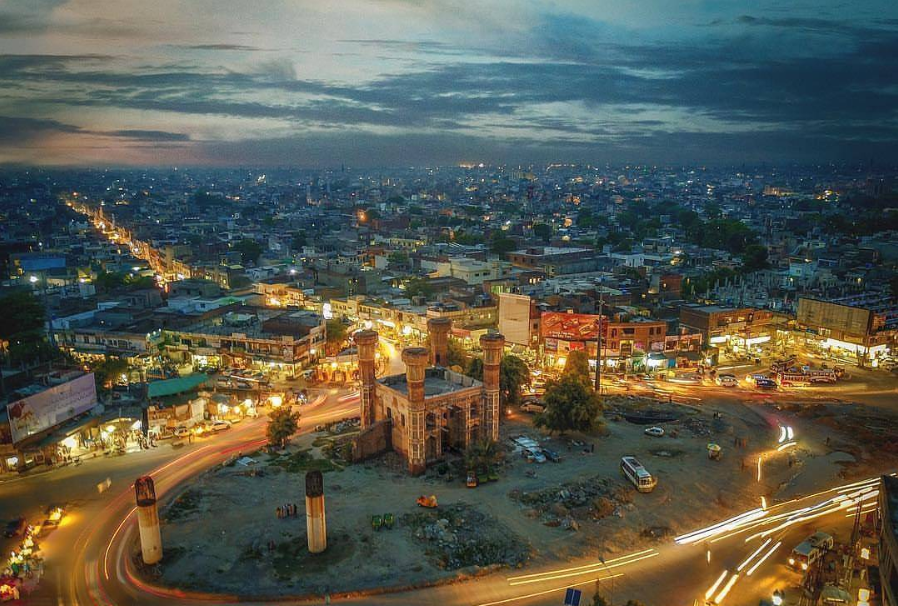 The wounds of the 1947 partition may still be very fresh even after so many decades. India & Pakistan just can't seem to forget the past and move along as friendly neighbours. The turmoil that started in the 40s has taken different avatars while making the same statement - 'India & Pakistan cannot be friends.'
But amidst this chaos citizens of both nations are curious about what lies beyond the border! Unfortunately, not everyone is lucky enough to cross the Wagah Border explore their neighbours. However, thanks to social media, the borders have now disappeared. No, don't get excited and start packing! I am talking about a platform that gives us a glimpse into the lives of our neighbouring country.
Through Instagram, Indians are getting a sneak-peek into the life and culture in Pakistan through profiles of Pakistani photographers. These guys not only capture the stunning landscape but also take us through everyday life in Pakistan.
So leave your perceptions and myths back in your browser, and have a look at these beautiful Instagram profiles that celebrates life in Pakistan.
Usman Zubair
His profile is meant for every mountain lover out there! From the beautiful Islamic architecture of Multan to the barren landscape of the Chiporsan Valley, Usman brings a different definition of Pakistan to the table. He has also documented his bike trip from Multan to the various corners of mountains on his website.
Streets of Pakistan
As the name suggests, the profile is an unfiltered look at the daily life in Pakistan. A collaboration of photographers across the country, the profile will surely give you some serious travel goals.
Adeel Chishti
Through his photos, Adeel has captured some intense moments of Pakistanis in their daily lives. His focus is mainly on the expressions and actions.
Muhammad Wasif
Apart from the landscape and cityscape, Muhammad Wasif also captures drone shots of some famous Pakistani streets, places, and monuments.
Faysal
This handle creates a romantic picture of the mountains, lakes, rivers, and forests in the regions of Hunza & Neelam Valley. If not for these landscapes, you are sure to book your tickets to experience similar scenic places in Himachal Pradesh, Kashmir, and Uttarakhand.
Sher Ali
Sher Ali aka The Silent Traveller is a techie by profession and pursues travel photography as a passion. All the stories that you may have heard of Pakistan's mesmerizing landscape and snow clad mountains is brought to life by this guy.
Umair Khaan
As his Instagram bio suggests, Umair loves capturing the life in the big bad city of Karachi. Often considered as the twin city of Mumbai, Karachi is the most populous city in Pakistan.
Yawar Talib
The mountainous regions of Gilgit Baltistan look stunning, especially during spring and autumn. Yawar Talib's profile is your window to the beautiful regions like Khaplu and Dosai which wear a thousand shades of gold during spring and autumn.
Xeeshan Ch
Apart from the stunning landscapes and architecture of Pakistan, Xeeshan Ch loves capturing moments from one of the oldest cavalry sports called Tent Pegging.
'Love thy neighbour' is a very important phrase in this context, and adhering to it will only help us in bridging the gaps and open the gates of friendship.
If you would like to share your story or findings on different traditions, foods, or experience of staying in Pakistan, then do write to us here.
Also, don't forget to subscribe to our Youtube channel.