#SwipeRightToTravel
"There is meaning to every journey that is unknown to a traveler until he or she makes the journey" Here is mine…
On my recent visit to Manali, I stayed at Divya Cottage, Nehru Kund, Manali. I was welcomed by a humble and polite young man when I entered the cottage.
Often during our travel when we meet strangers and become friends, we realize people are full of surprises. Here was this young man with a huge past, one that I would never have guessed just by looking or talking to him until he shared his story himself.
When we hear about some stories as a traveler. It inspires us. His was one of those distinctive stories and here is how I found inspiration in him.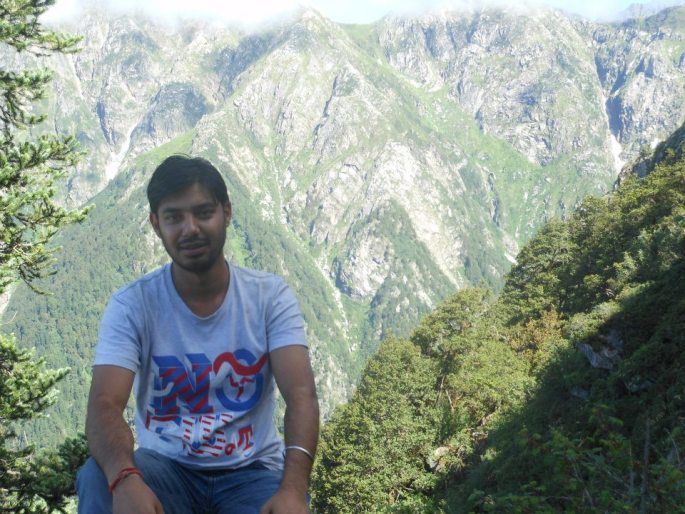 His name is Prashant Chauhan and he hails from Shimla.
So here I was one day, sipping tea in the portico with the owners of Divya Cottage, Shiven and Prashant and just chatting about life around Manali and how that is different from mine in Bangalore.
The rainy day and chilled winds entailed a good conversation. That's when I heard Prashant's story and here goes…
On 2 August 2010, The Merchant vessel MV Suez carrying a cargo of cement bags from Karachi, Pakistan to Eritrea, was captured by Somalian pirates in the Gulf of Aden. The Gulf of Aden is recognized for its pirate invested waters. The Ship had a 22-members with 11 Egyptians, 6 Indians, 4 Pakistanis and a Sri Lankan. The Merchant vessel had a load of 17,300 tons. The vessel was owned by an Egyptian navigation company called Red Sea Navigations.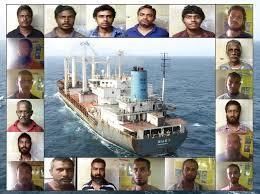 They were taken captive with a ransom of $21 Million USD for their release.
When the Somalian pirates asked for a ransom, the Red Sea Navigation was able to manage only $1 Million USD. Hence, The Pakistani diplomats and former Federal Minister for Human Rights Ansar Burney and Governor of Sindh Dr. Ishrat-ul-Ibad Khan joined hands for the rescue of these crew members.
Ansar Burney successfully negotiated the cost from $21 Million USD to $2.1 Million USD. He requested Pakistani citizens to donate the rest of the amount, Charity Appeal in the name of Ansar Burney Trust International. Raising about $1.1 USD from all over Pakistan. He then went to Egypt to speak to the president of ship's operating firm in May 2011. He was vocal about the atrocities committed upon the crew members. Ansar Burney and the Red Sea Navigation were finally able to pay the ransom.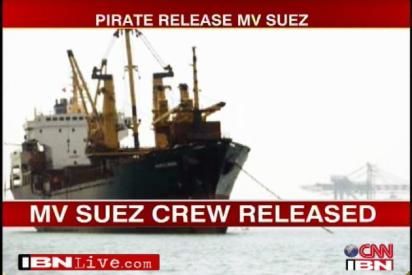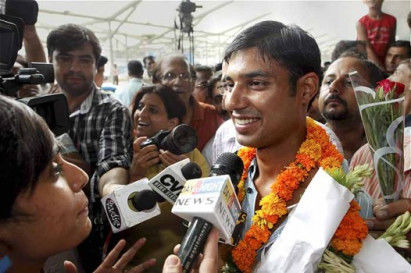 By the time the vessel was released, it was 13 June 2011. After 10 months of being captive, the crew members were released. The rescued Indians include Prashant Chauhan from Shimla, N K Sharma from Jammu, Sachin Pawase from Maharashtra's Kalyan district, Infant Biju from Kanyakumari, Satnam Singh from Ambala and Ravinder Gulia from Rohtak.
Prashant in his own words:
Prashant, when he was 24 years old and was a Merchant Navy and a Chef in MV Suez ship in the year 2010. He was one amongst the 22 crew members and one amongst the six Indians.
Crew members were of different age groups.
When the Merchant vessel was hijacked, he had thought this had happened before and the other vessel was rescued in 3 months, so the same may happen to them. But in reality, 3 months passed then 4 months and 5. There was no help seen. He had hoped that the other ships that come in contact with MV Suez during their captivity would help but nothing happened.
The Somalian pirates were ruthless. They kept us in a dark room. We were chained and beaten whenever they were drunk and they would use anything they could get their hands on to beat us. We were sure they would kill us. They shot at random, it was either that or they threatened to shoot us since the ransom wasn't being paid by our respective Nations. We were fed stinking rice and potato for 9 months. Food that was unimaginable. All four sides' water and a dark room and no way to escape. Slowly some of the old chaps passed away without proper care and a decent meal. We were allowed to speak to our parents without knowing if we will ever see them again. For 7 months we spoke to our parents over the phone, later slowly we stopped since we had no hope. His exact words were "After few months we just gave up, thinking that I will never return".
After 10 months Pakistani NGO lead by Ansar Burney paid the ransom and rescued us.
Even though the ransom was paid and the merchant vessel was released it was again under threat, when the Somalian pirates tried to capture it again, under International waters. PNS Babur was dispatched from Pakistan in the code name of Operation Ummed-e-Nuh for the rescue of MV Suez and its crew members. The Merchant vessel was also low on fuel so had to be abandoned. The crew members were rescued by PNS Babur and transferred to PNS Zulfiqar which sailed through to Karachi, Pakistan. Where the crew members were given a grand welcome in the presence of the Governor of Sindh Dr. Ishrat-ul-Ibad Khan himself. Later they were flown to Dubai and from there to their respective countries.
Whilst, Once Prashant, and other Indian crew members reached India they were greeted by Indian Media with a garland and their families in tears.
Prashant was expressing as to how disappointed he was since that's when he and his family realized how a middle-class family or an Individual citizen in India are least valued. Indian Government did not take any action in this scenario except trying to claim responsibility or play the blame game and say we are doing our best behind the scenes, In reality, nothing was done. All the Indian Government, Indian Politicians, Indian NGO's, Himachal state, nobody stepped up for these people and their families.
One of the crew member's wife begged even to the prime minister Manmohan Singh hoping to hear "Yes, He is an Indian and we will do everything in our power to save him" , Yet all she got was him listening and sympathizing without any kind of action. For a year her trauma was unimaginable.
Prashant's family was eternally grateful he came back.
He was right there, telling me his story and all I could do was go speechless. The painful tragedy of this individual made me feel tearful. To even think what his family went through for those tormenting ten months is unimaginable.
All I could ask was "How did you cope?" "Did you have PTSD (Post Traumatic Stress Disorder)?" Aren't you disappointed India and Himachal Pradesh Government failed you? India failed you.
To my million questions that flew in my head, like why Indian government did not step up? Why Indian NGO's did not step up? What if this could have happened to any of us? It could have, and we may never have had a second chance the way Prashant got, after all that cruelty.
He was only 24 and he went through the terrible phase of life. He saw real pain and suffering and had a near death experience. After all the hope was taken away from him, there was this one moment when he was finally free. Free of pain and torture. He could breathe and live again. He had rightly said that "The time I was rescued was the most awaited moment" for me.
He went into depression for a year and He has coped through all this pain on his own. He still felt the tough times but "Time heals all wounds", Time, Patience, faith and belief is all he could say…
After hearing his story, I realized he is a survivor. A survivor through life, pain, turmoil and picking up life after it was broken to pieces. I felt at that moment,"This is what living is all about". Struggle through the pain and you face it head on, fight back and live. Just live. And live in such a way that being you is an Inspiration to others. I thank Prashant for being my inspiration to fight if I ever fall back. Also, I thank him for letting me share his story knowing that it would remind him of the pain.
"Whenever we feel life is hard for us. Take a look around and open your eyes, Life is harder for some more than others. The key is to focus on what is within your power to change for better. You can and You will"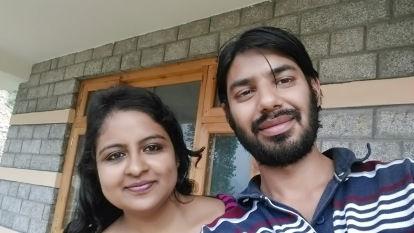 References:
https://en.wikipedia.org/wiki/Operation_Umeed-e-Nuh
http://timesofindia.indiatimes.com/india/Freed-after-10-months-Indian-crew-of-MV-Suez-reach-Delhi/articleshow/8972536.cms
http://tribune.com.pk/story/191567/free-from-pirates-mv-suez-runs-out-of-fuel/
http://indiatoday.intoday.in/video/indian-sailors-of-mv-suez-reach-delhi/1/142799.html
Frequent Searches Leading To This Page:-
best himachal tour packages for family, himachal pradesh tour package for family, himachal tour package shimla kullu manali, shimla kullu manali tour package shimla himachal pradesh, himachal pradesh tourism, himachal pradesh tourist places, himachal pradesh tourism hotels, himachal pradesh tourist map, himachal pradesh tour package, himachal pradesh tourist places near delhi, himachal pradesh tourist attractions, himachal pradesh tour with amritsar, himachal pradesh tour best time, himachal pradesh best tour package, himachal pradesh budget tour package, himachal pradesh tourism corporation, himachal pradesh tour destination, himachal pradesh tour details, himachal pradesh tour map with distance, himachal pradesh tour plan for 7 days, himachal pradesh eco tourism