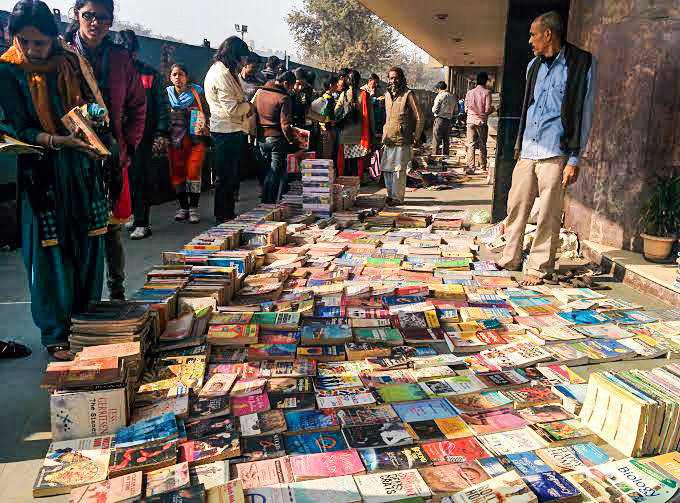 For bibliophiles everywhere, nothing beats the joy and delight that comes from the written word. Books, old and new, seem to really perk up the soul. But this love comes at quite a steep price. Filling up your bookshelf takes a heavy toll on your bank account which is why many of us are quite discerning when it comes to picking up new copies of our favorite reads. Well, it's time to stop staring wistfully at your empty bookshelf because I have the perfect solution for what ails you! If you're from Delhi-NCR or are planning a trip anytime soon, your next set of books should come from the Sunday Book Market at Daryaganj and I'll tell you why.
What you can expect
The Daryaganj Sunday Book Market is not the kind of market you're used to seeing in Delhi, so don't go there expecting big shops with books on display in glass cases and helpful attendants who will look for the books you want. The new and old books will be lined up on the pavements quite neatly so that you can easily peruse through all the titles. But sometimes, you'll have to rummage through a giant pile of books yourself so get ready to get your hands dirty!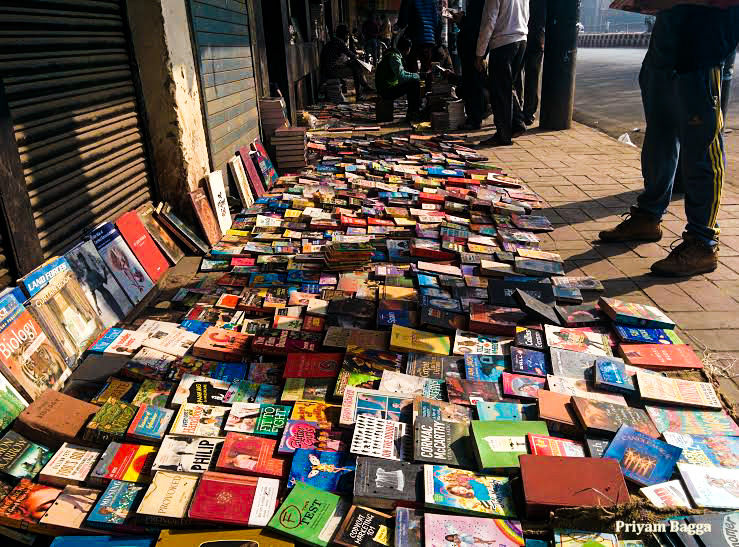 I don't think you can ever be prepared for the sheer volume of books you're going to see: there are thousands upon thousands of books for sale and they're going to be dirt cheap! If you hunt around, you might find beautiful copies of some famous reads, first editions and even signed copies (My friend picked up a copy of Hippopotamus signed by Stephen Fry for 40 bucks and Satyagraha in South Africa by Mahatma Gandhi signed by Nadine Gordimer for 150, and I picked up a first edition copy of The Bridges of Madison County for 20)! The range of novels you will find is staggering—from fiction to science, art and even coffee table books—this market has got something for every different kind of reader!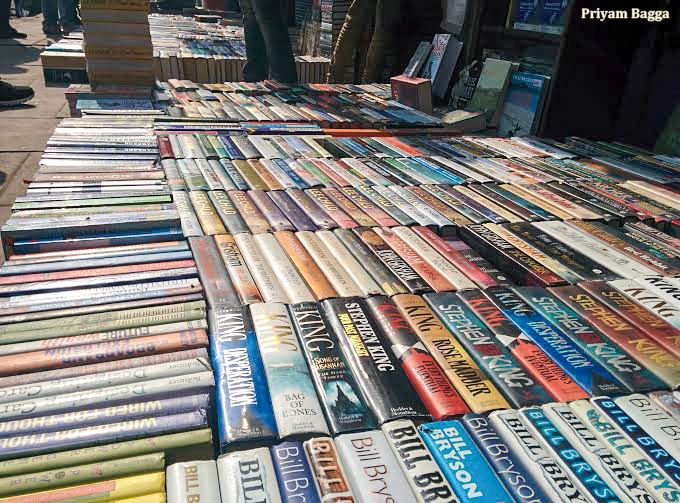 How to get there
The market is only set up on Sundays. The nearest metro station is either Chandni Chowk or Chawri Bazaar. You can take a rickshaw from either. You can also take your car or bike to the market and since most of the shops are closed on Sundays, you will be able to find parking fairly easily. Also, buses ply frequently to Daryaganj from across Delhi. The market begins from Asaf Ali Road to Netaji Subhash Marg. A very easy way to understand the layout of the market is to remember that it begins right after Delite cinema (when the cinema is to your left) and follows the road until Golcha cinema.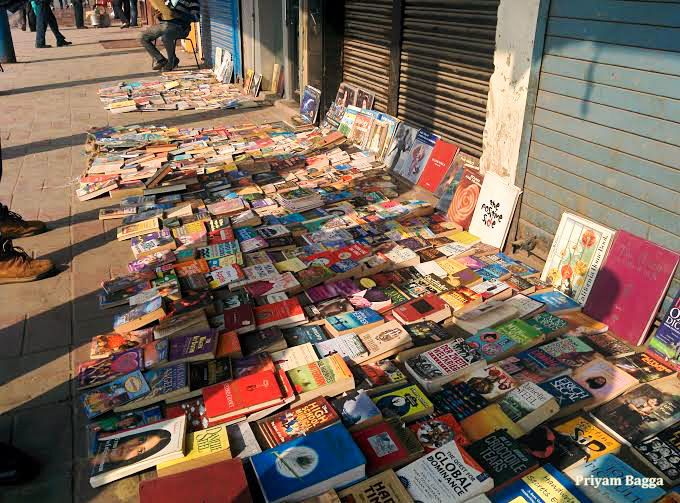 The strategy you need to adopt
You need to go early in the morning to get the best books that sellers have to offer—the good ones disappear pretty quickly. In the summer, try to get there by 9- 9.30 am and don't forget sunscreen and a bottle of water because otherwise the heat will most definitely get to you. In the winter, even the sellers like to sleep in like most of us, so it's okay if you reach by 10.30 am. Bundle up because winters in Delhi can get chilly!
Be prepared for a jostling crowd because this place is pretty famous among avid book readers of Delhi as well as students looking for cheap study material (which is aplenty!).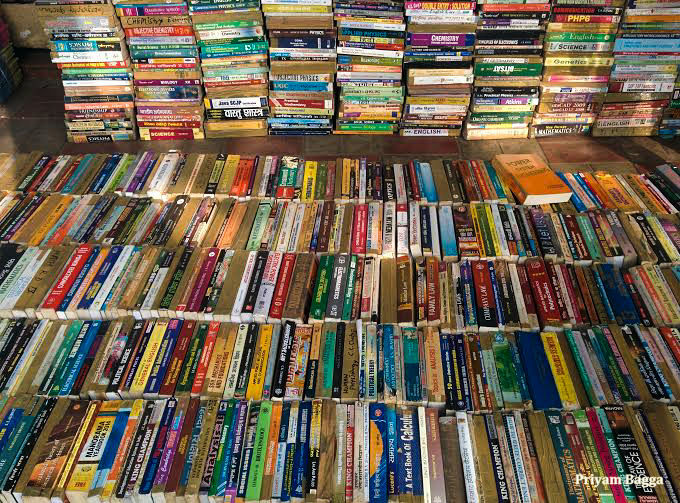 It's not going to be a pleasant morning walk because the market is more than a kilometer long so do yourself a favor and wear comfortable shoes. If you're a germaphobe, don't forget that hand sanitizer because the copies you'll pick up are bound to be dusty. Remember to carry a bag pack because most of the sellers will not give you a carry bag, and if you end up buying a lot of books, they're going to be very difficult to lug around. Also, keep your valuables inside and beware of pickpockets.
The price is right
Bargaining is your best friend. If you're good at that, you will be very happy with your haul! Remember though, that not all sellers will be willing to give you the price you want. In that case, walk along because a lot of sellers have the same books and you might even find a better copy. If you don't, it's completely okay to swallow your pride and go back to the same seller. Some of the sellers are very knowledgeable about how rare and expensive their books really are. But sometimes you will find even the loveliest books for as low as Rs 10 so keep your eyes peeled!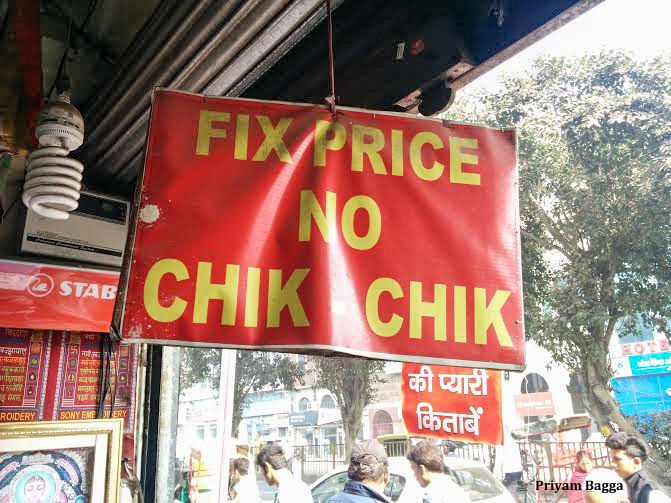 There are a few shops along the way, such as the Big Book Bazaar and Mukta Book Agency, where you will be able to buy books at a fixed rate per kilogram. While these shops might sometimes be more expensive than the street vendors, you will find an excellent variety and copies in better condition. Even graphic novels are available at some shops—all you need to do is ask the shopkeeper!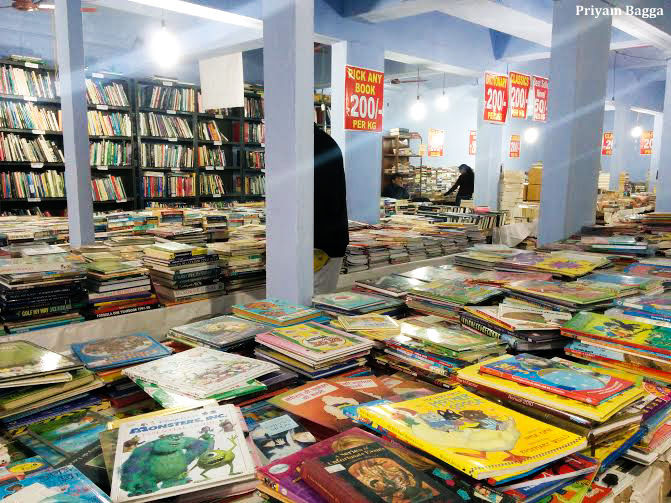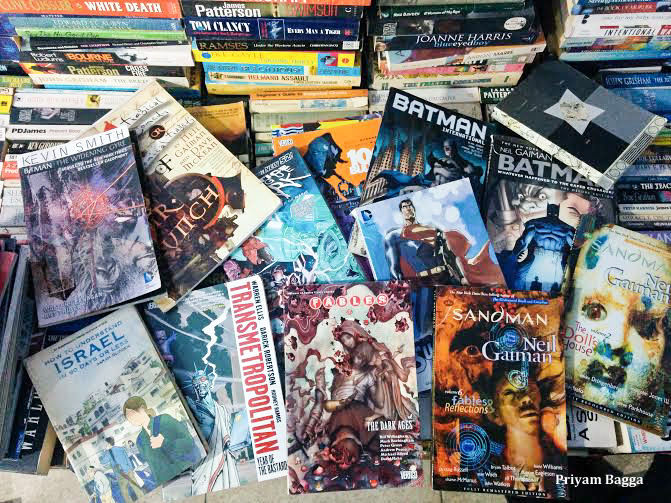 More than just books
As you walk along the pavement, you will find so much more than books. Old coins, stationary, trinkets, and even clothes are for sale here.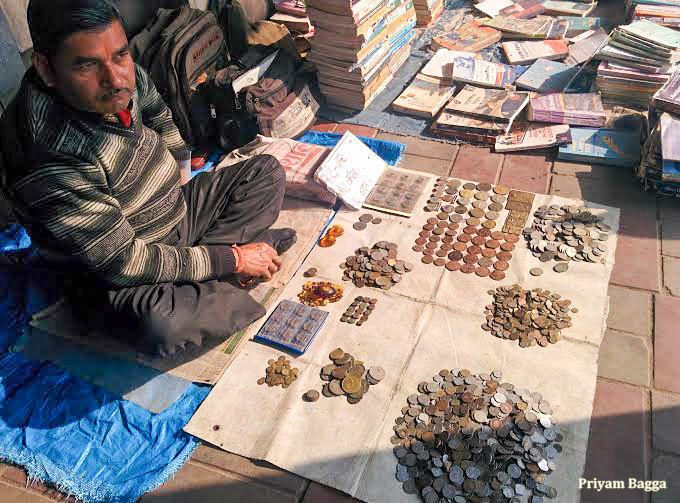 There's also a little bit of history on the way as well in the form of the famous Delhi Gate that was built by Shah Jahan in 1638. It's just across from the market and a lovely sight to behold!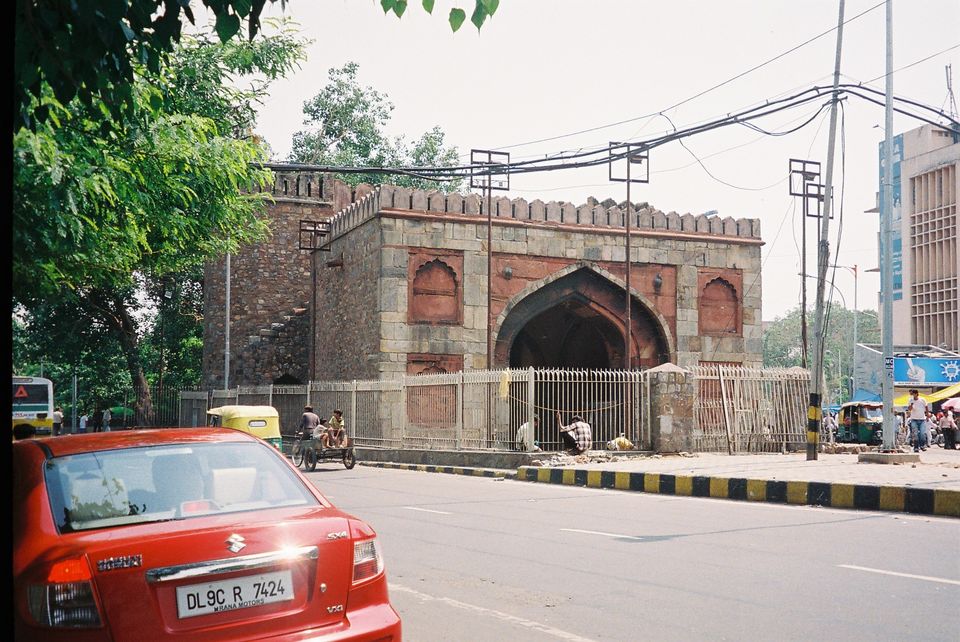 After a long and well-spent morning of book hunting, you might feel like taming the hunger monster, and luckily, there is no dearth of options in and around Daryaganj. It's home to some legendary restaurants like Moti Mahal (who proudly state that they have no other branch), Changezi Chicken and Chor Bizarre, and a stone's throw away are the deservedly famous Kareem's near Jama Masjid and Paranthe Wali Gali in Chandni Chowk.
As they say, "you can't buy happiness, but you can buy books and that's kind of the same thing."
Daryaganj is a major commercial hub in Old Delhi most famous for the Sunday Book Market that is held there every Sunday.
Frequent Searches Leading To This Page:-
daryaganj Sunday book market delhi, sunday book market daryaganj delhi, daryaganj sunday book market new Delhi, daryaganj market closing day, weekend getaways from delhi