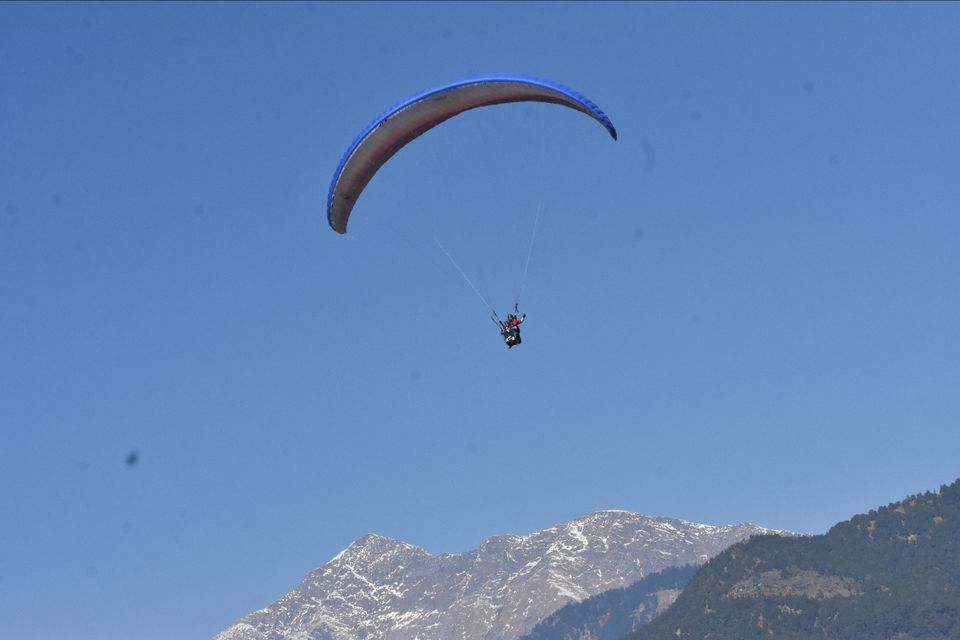 CoVid-19 managed to cancel all my travel plans this year. 8 months home quarantined and then it was time for me to be back into the grind. Before jumping into my work and regular life schedule, I decided to take a short trip to Himachal. I convinced my friend to join me in our 10 days trip which was supposed to start from Kolkata via Delhi with a short detour to Gwalior and then finally Himachal Pradesh.
I was sure that I wanted to visit Dharamshala, Mcleodganj and reach Bir, the second highest paragliding spot in the world. I made an entire budget schedule with my friend and we decided to do it within 15k INR.
We booked our round flight tickets which were comparatively much cheaper than usual (Kol-Del). We reached Delhi on 25th November morning. We already made a booking at Sprinklers via Goibibo. Sprinklers is located in the midst of Paharganj, 10mins away from the NDLS railway station. Highly recommended because of amazing hostess and very cosy and hygienic accomodation. As we had an early morning train booking to Gwalior the next day so we decided to stay close by. We reached Delhi and were dead tired due to lack of sleep so we ended up sleeping for a few hours before we left for CR Park to meet an old friend.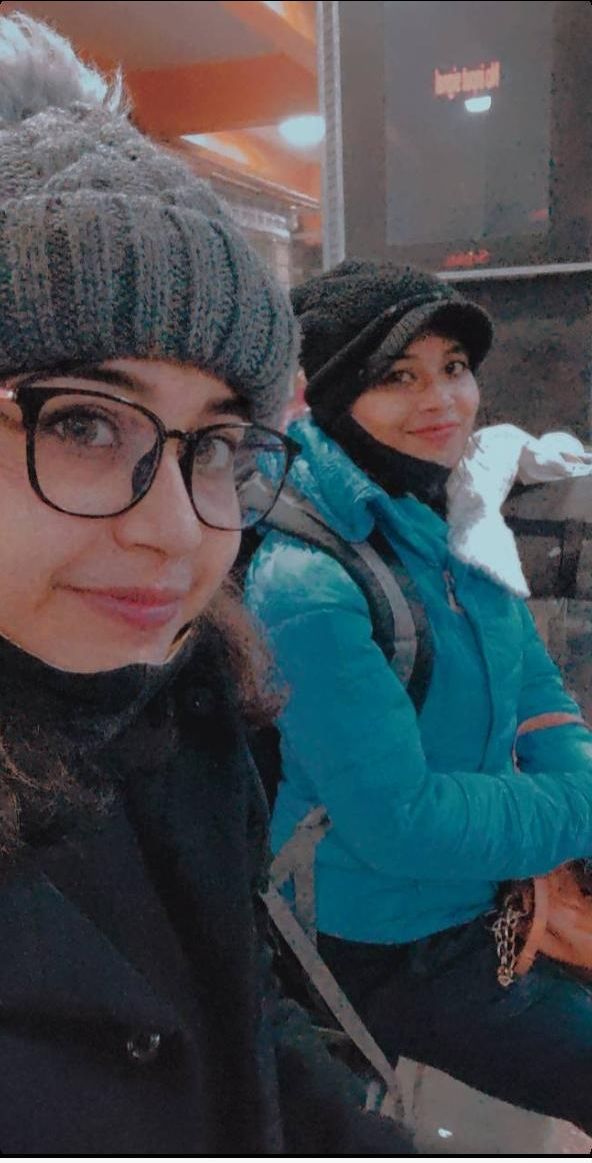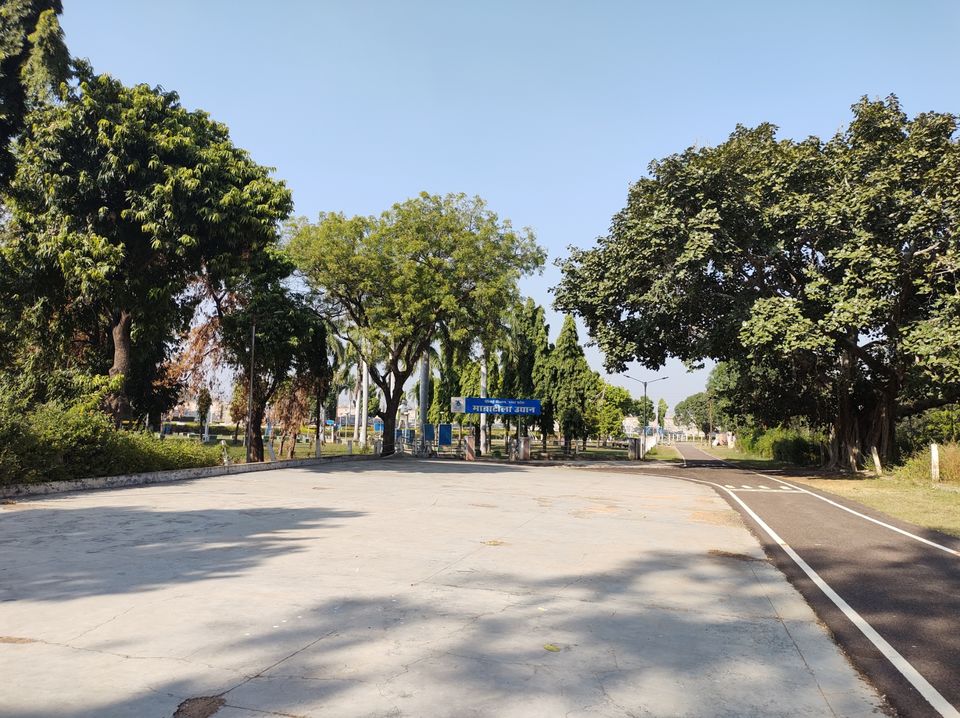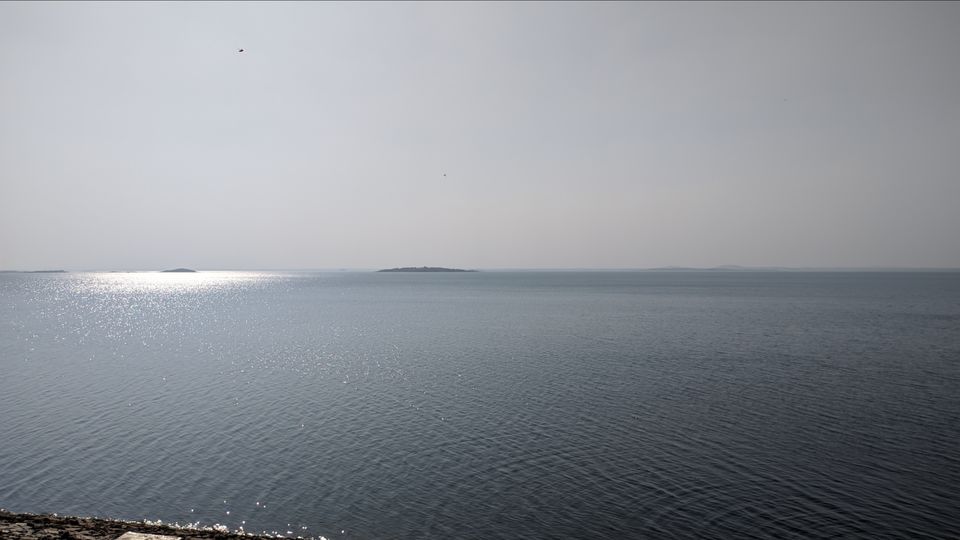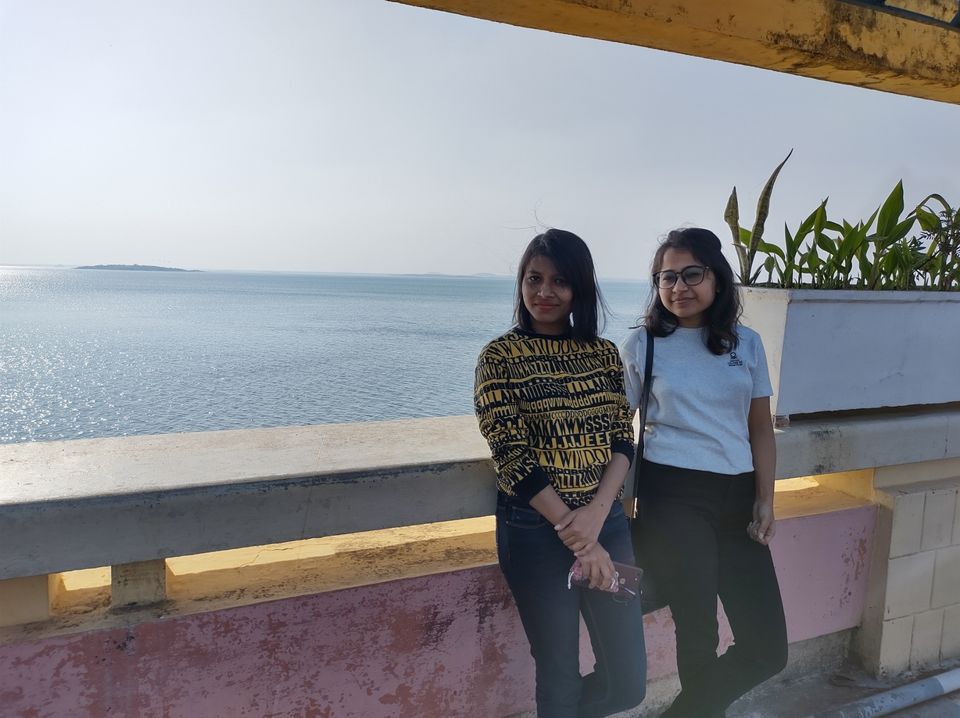 Next day we had Shatabdi train booking to Gwalior from Delhi @ 5:30am. We reached the station on time and boarded the train. Gwalior was out of syllabus but then we decided to include it in our itinerary firstly because of rising CoVid positive cases in Delhi and secondly we had to meet a friend.
So we reached Gwalior @ 9:30am and were received by a friend who suggested that we should visit Orchha and spend the night there. We made a booking at MPT Betwa Resort for the night. Orchha was 3 hours away from Gwalior and it was a beautiful place. We booked Swiss tents and they were pretty lavish and comfortable nonetheless. The resort was beautiful but less crowded due to less number of tourists. We took a stroll in and around the place in the evening and retired for the night in our respective tents.
The next morning our friend decided to stop by Matatila Dam and do a bit of sightseeing before we go back to Gwalior. We were hungry and tired by the time we reached our hotel. We had our lunch and then took some rest before indulging in some drinks and gossips. The night passed away quickly and it was soon our day to leave.
In the morning there was a sudden realization that we didn't go around and visit anything in Gwalior. We gave our friend a piece of our mind so he rushed to make us see at least the city and the famous Gwalior Fort.😋
After visiting the Gwalior Fort and taking us on a short tour around the city, we were dropped at the railway station. We boarded the afternoon train and reached Delhi by evening.
As soon as we reached Delhi, we got to know that our HRTC bus got cancelled due to farmers' protest. It was a disturbing ordeal as we got no information regarding it and were confused on how to approach further.
We talked to few people who were also standing and wondering about what to do. There was this person who told us to take a bus till Pathankot and then it's a two hours journey to Dharamshala. We gave it some thought and were skeptical but then decided to go ahead with it considering we had to reach Dharamshala by next day. The bus tickets were double the initial price (1400/-). This particular journey was pretty hectic and tiresome as we had to make 3 stoppages in between to reach our hotel in Mcleodganj.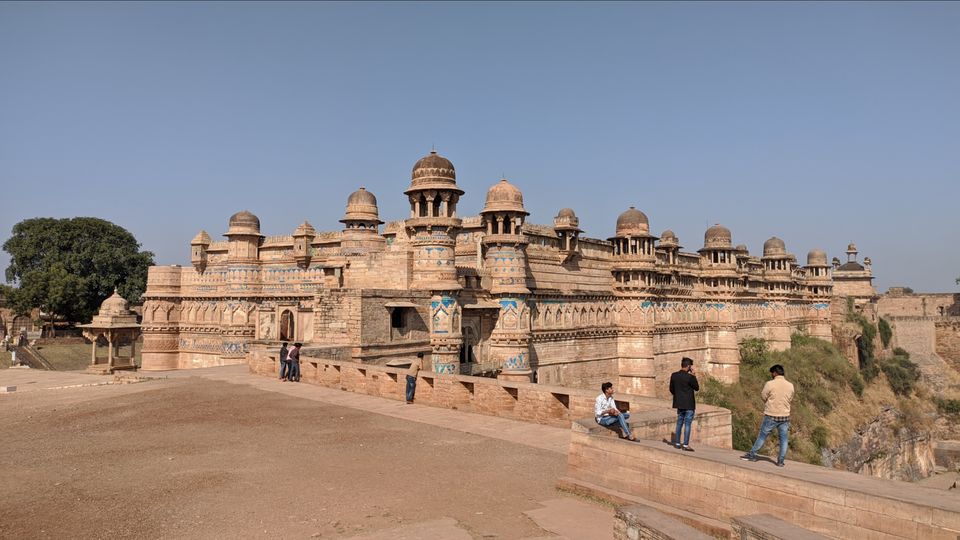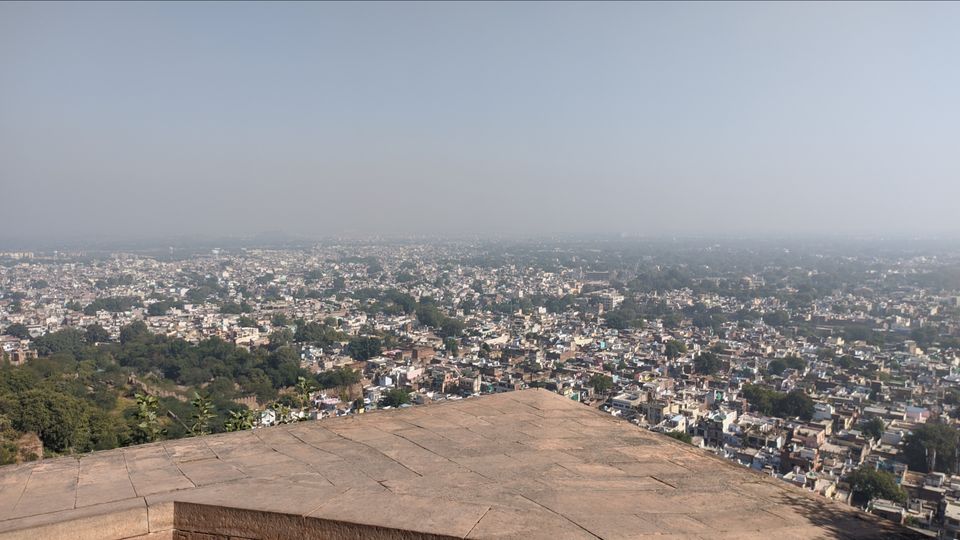 We got down at Pathankot next morning on 29th Nov and took an auto to Pathankot bus stand from the highway where we were dropped. We reached the bus stand and came to know that there was no bus to Dharamshala directly so we have to reach Gaggal (near Kangra) and take a bus from there. The bus fare was 170/- pp and it took 2 hours to reach Gaggal. In Gaggal we couldn't get any public transport to reach Mcleodganj as it was Sunday and there was Sunday lockdown in four districts of Himachal Pradesh including Kangra. So without any other option, we booked a private cab at 700/- INR and it dropped us at our hotel Sky Pie Guest House. It was pretty empty due to lack of tourists so our initial booking room got an upgradation. We got a triple bedded room and settled comfortably in there. The guest house was very nice and it had a restaurant which served amazing food at really affordable prices. We took proper rest on the first day and took a stroll in and around the place in the late evening. We had our dinner and retired for the night early as we had plans to explore Mcleodganj the next day.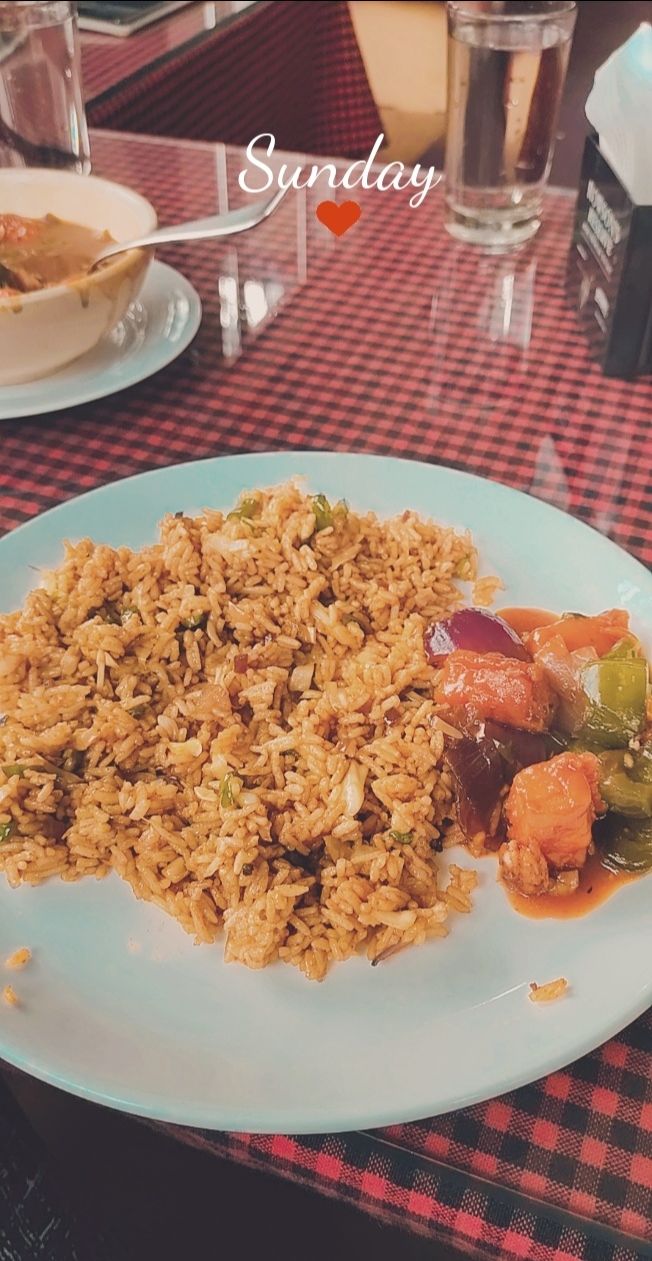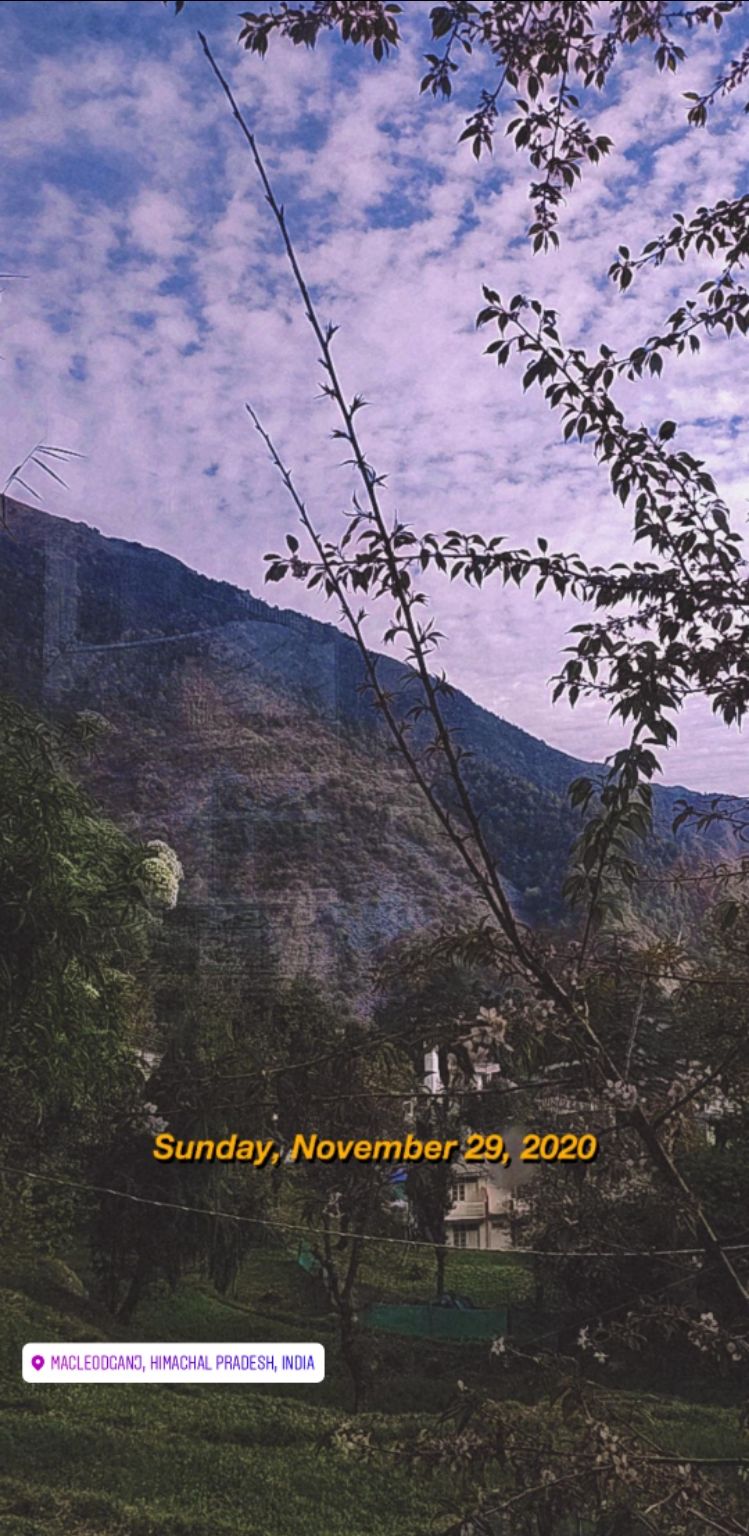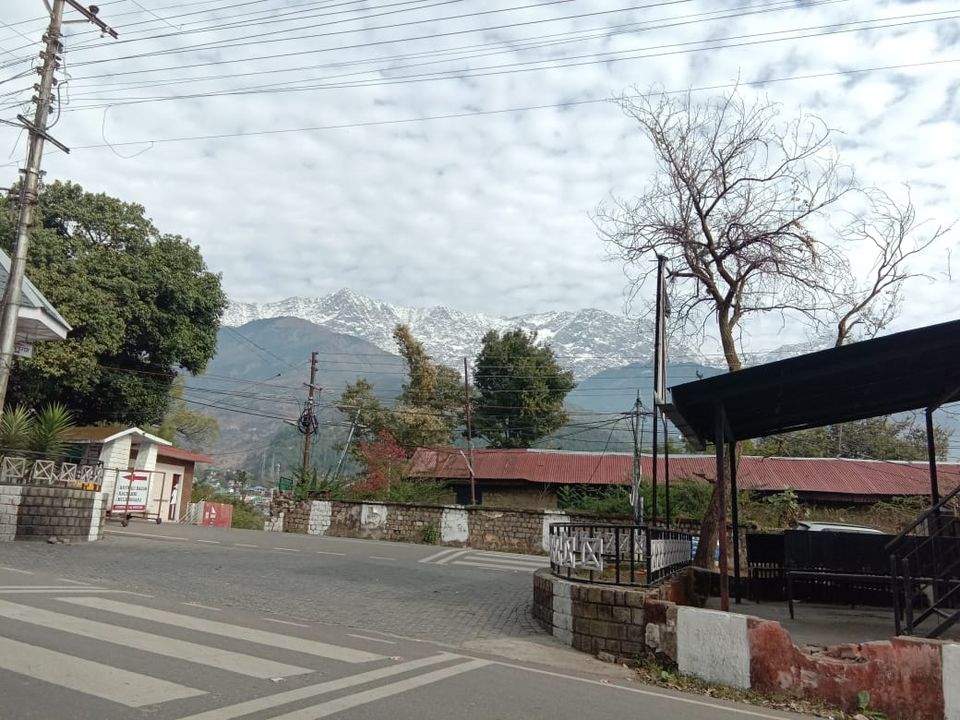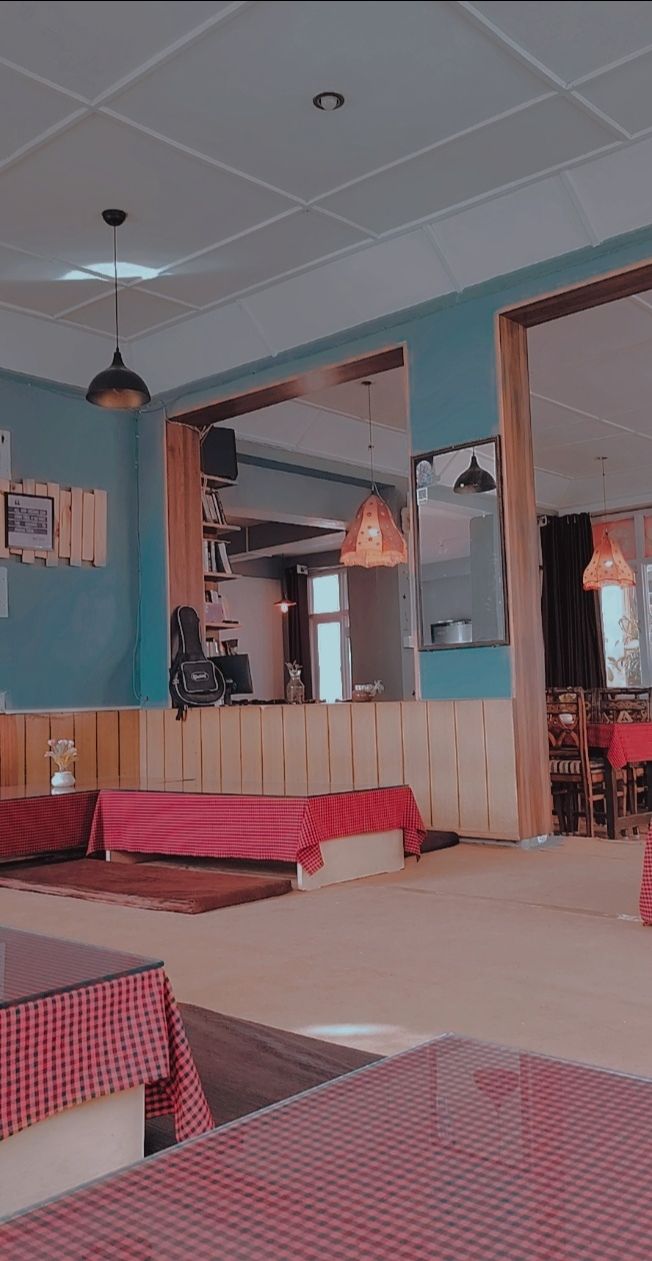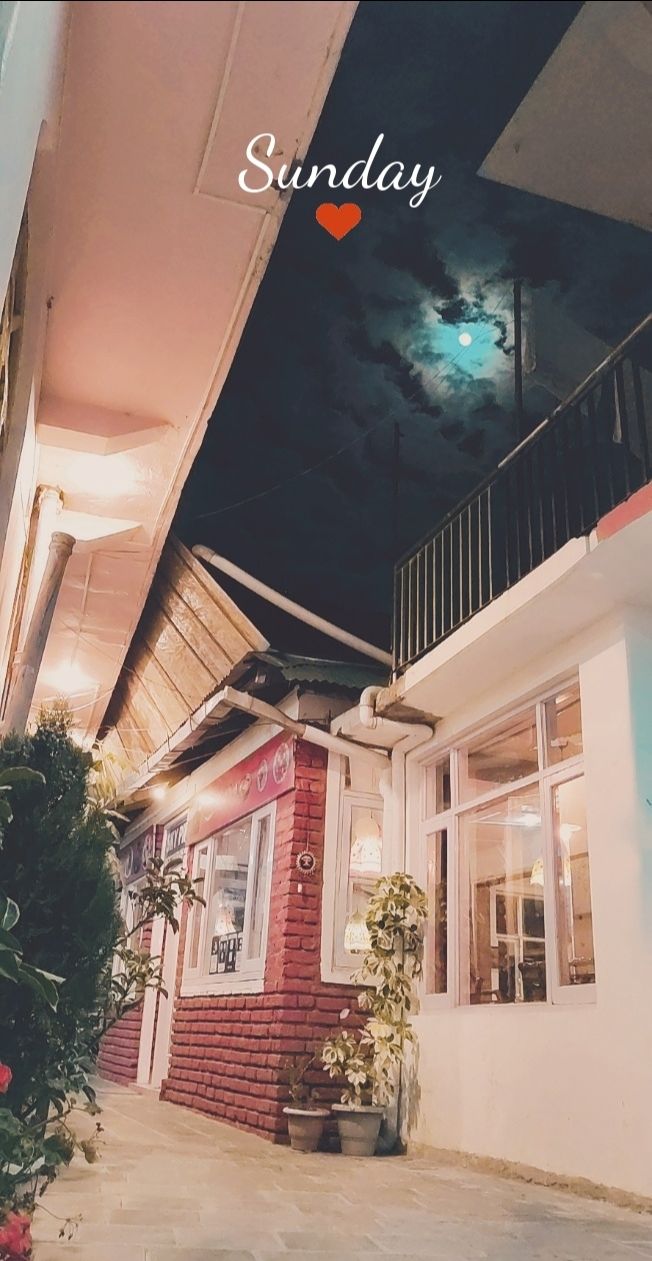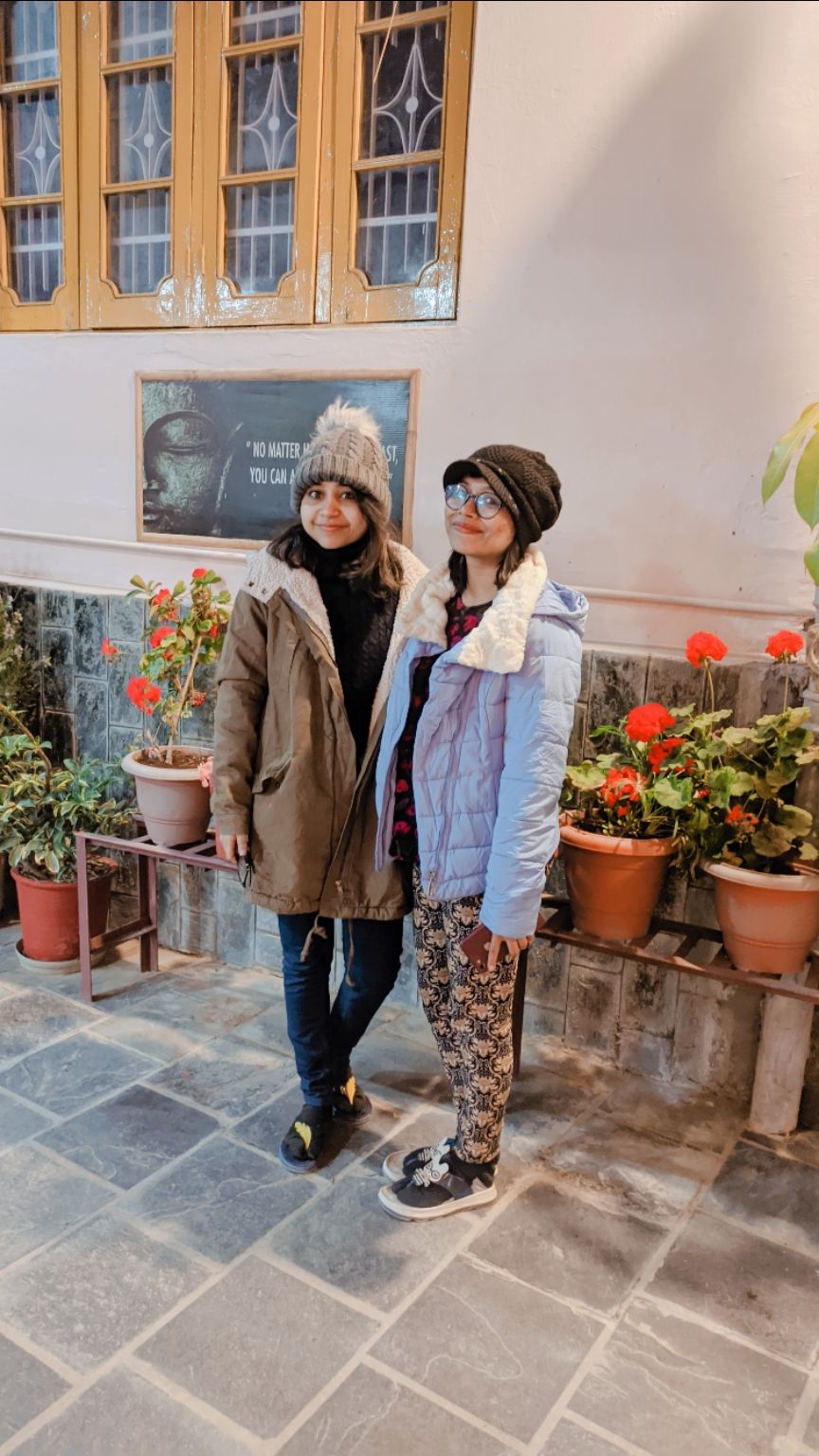 Rise and shine. It was very cold in Mcleodganj but we managed to drag ourselves out of the bed somehow. We had few pre-decided locations to visit so we had our breakfast and moved out for the day. We went to Bhagsu Nag Temple and then walked towards the Namgyal Monastery. The monasteries were closed due to the CoVid-19 situation so we wandered around the place and through the markets to reach the popular Tibet Kitchen restaurant for lunch. Many people suggested us to try the momos, peach iced tea and fried rice there. We weren't disappointed because the food was mouthwatering and our tummies were satisfied. From there we decided to visit St. John in the Wilderness. It was a beautiful age old church sitting right in the middle of vast greens. We took softies in hand and decided to walk around exploring the lush beauty of the hills while walking towards the old church. A beautiful place with such peace and serenity when we reached there. The autumn colorful trees surrounding the old structure was a sight to behold. After being there for sometime, we left to visit Illiterati cafe which is yet another hyped and popular place for youth to visit specially during sunsets. We reached there and ordered pizzas while waiting for the sun to set. Due to too much fog and cloudy sky, we didn't get a good view of it but nevertheless the view mesmerized us. We headed back for the main town soon after as we wanted to reach our guesthouse before dusk. That didn't happen but we were satisfied with the day.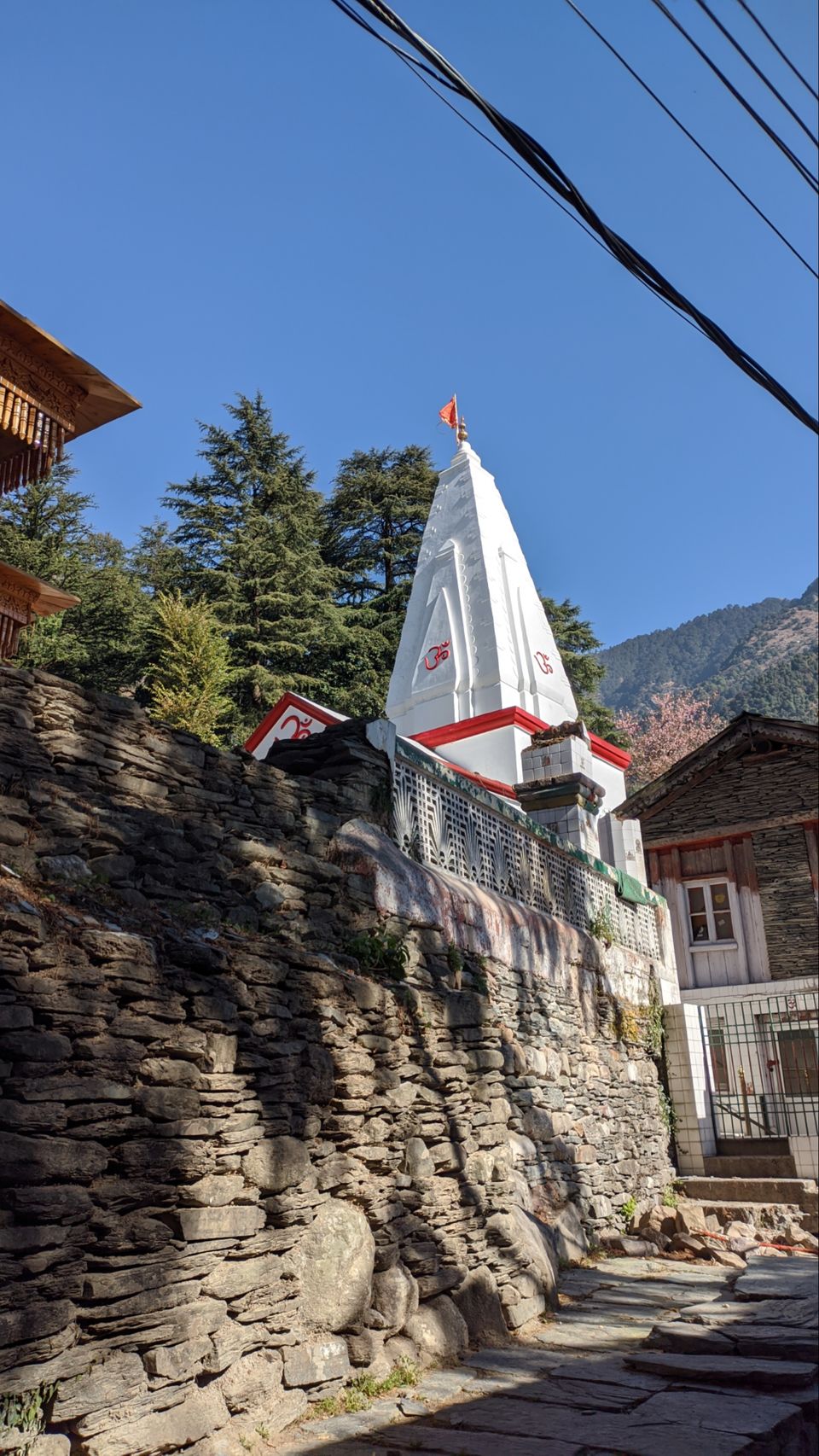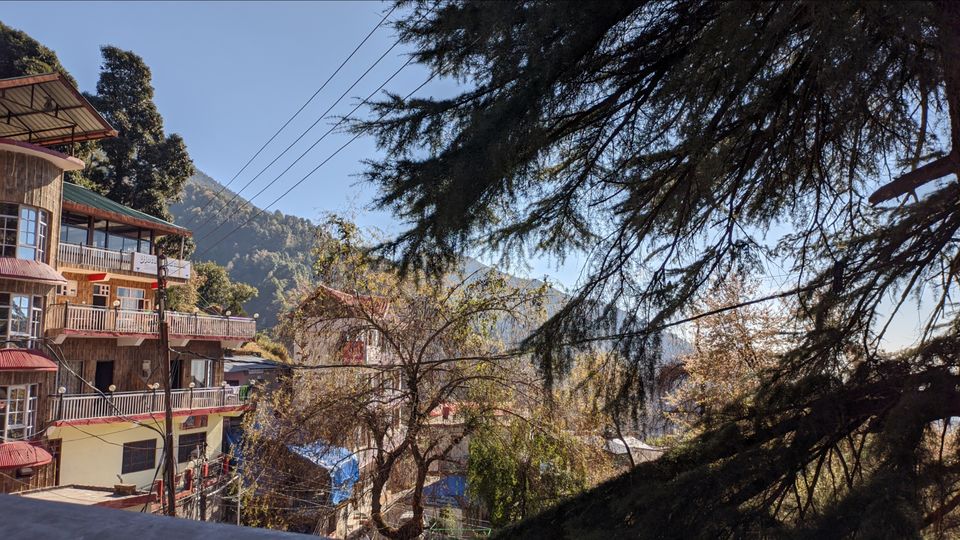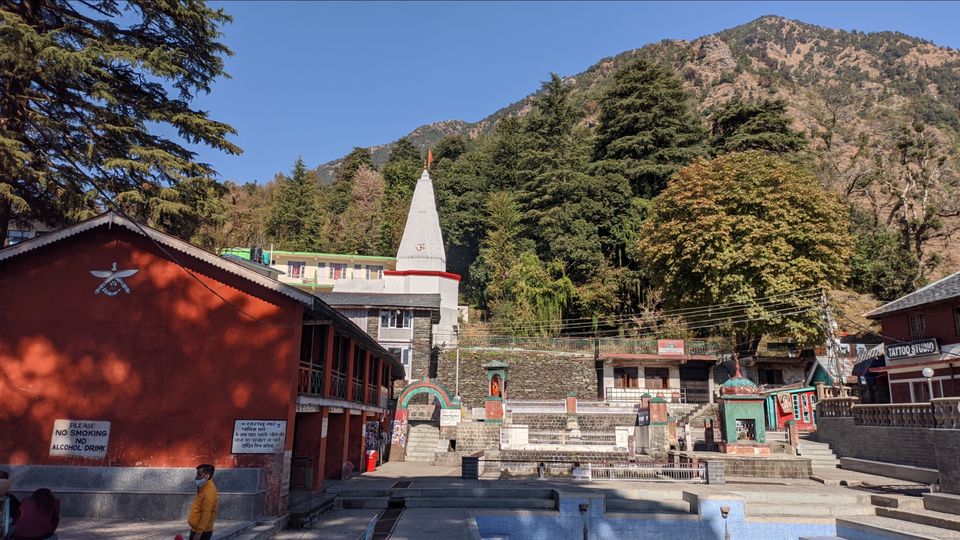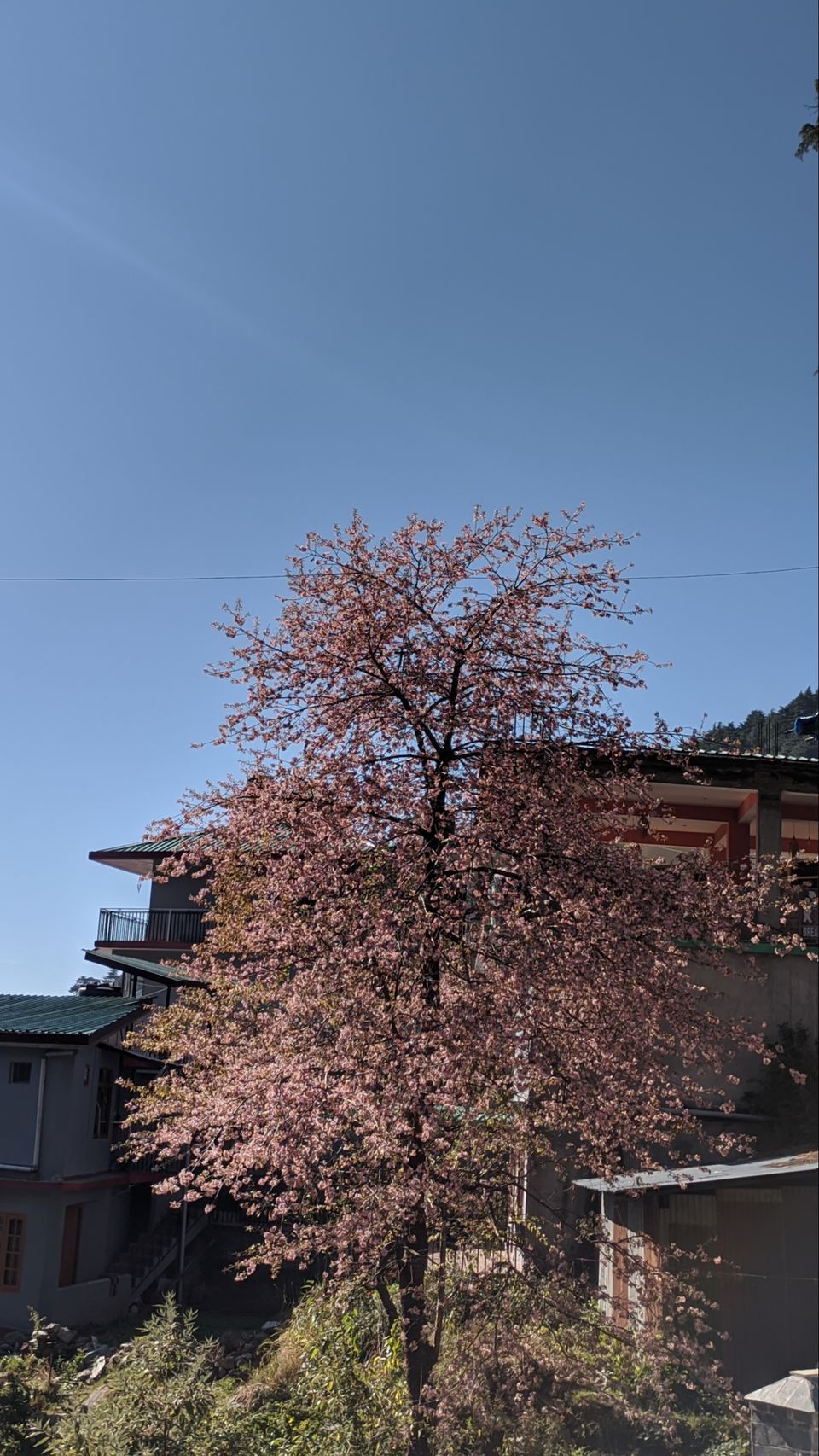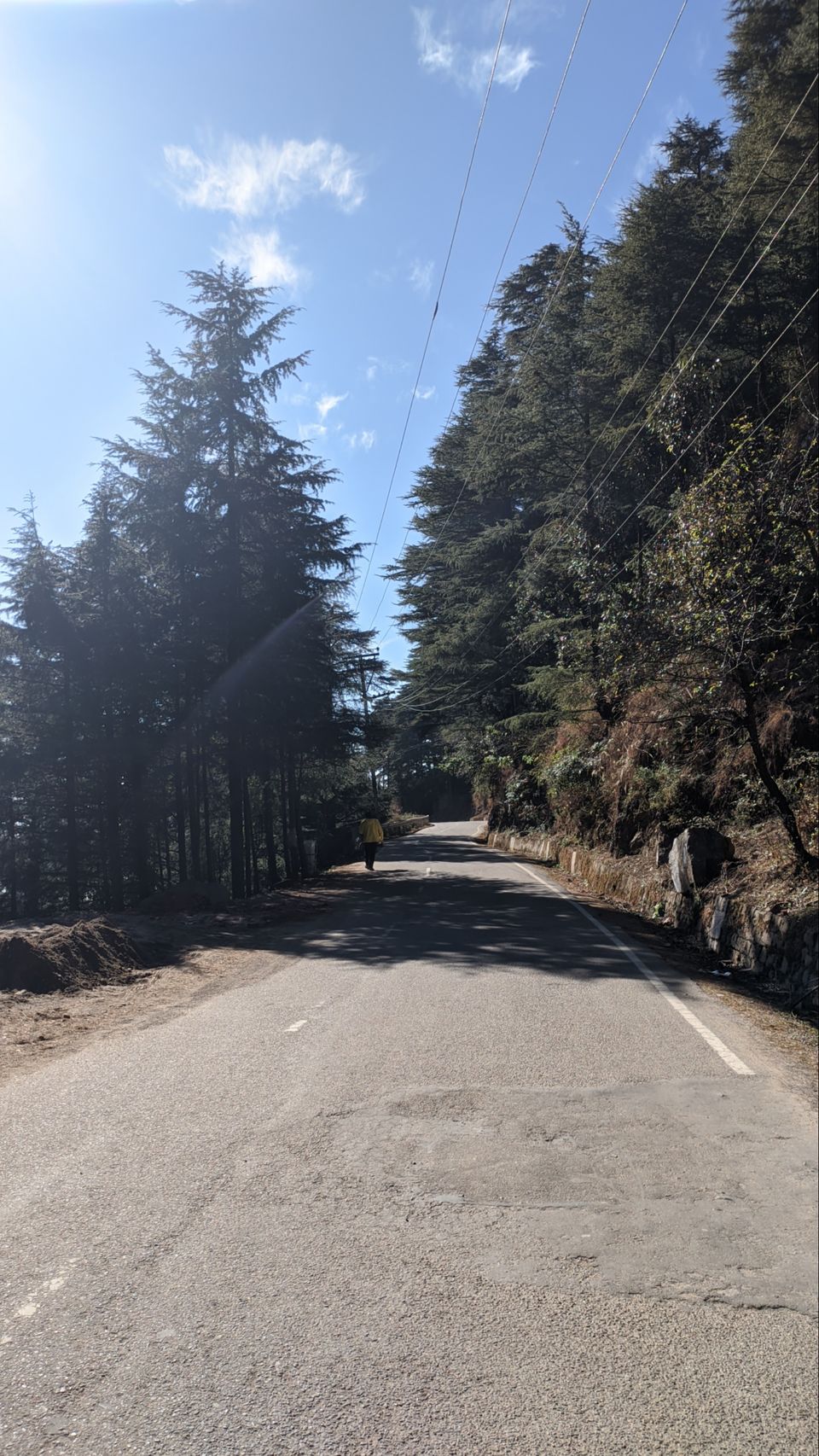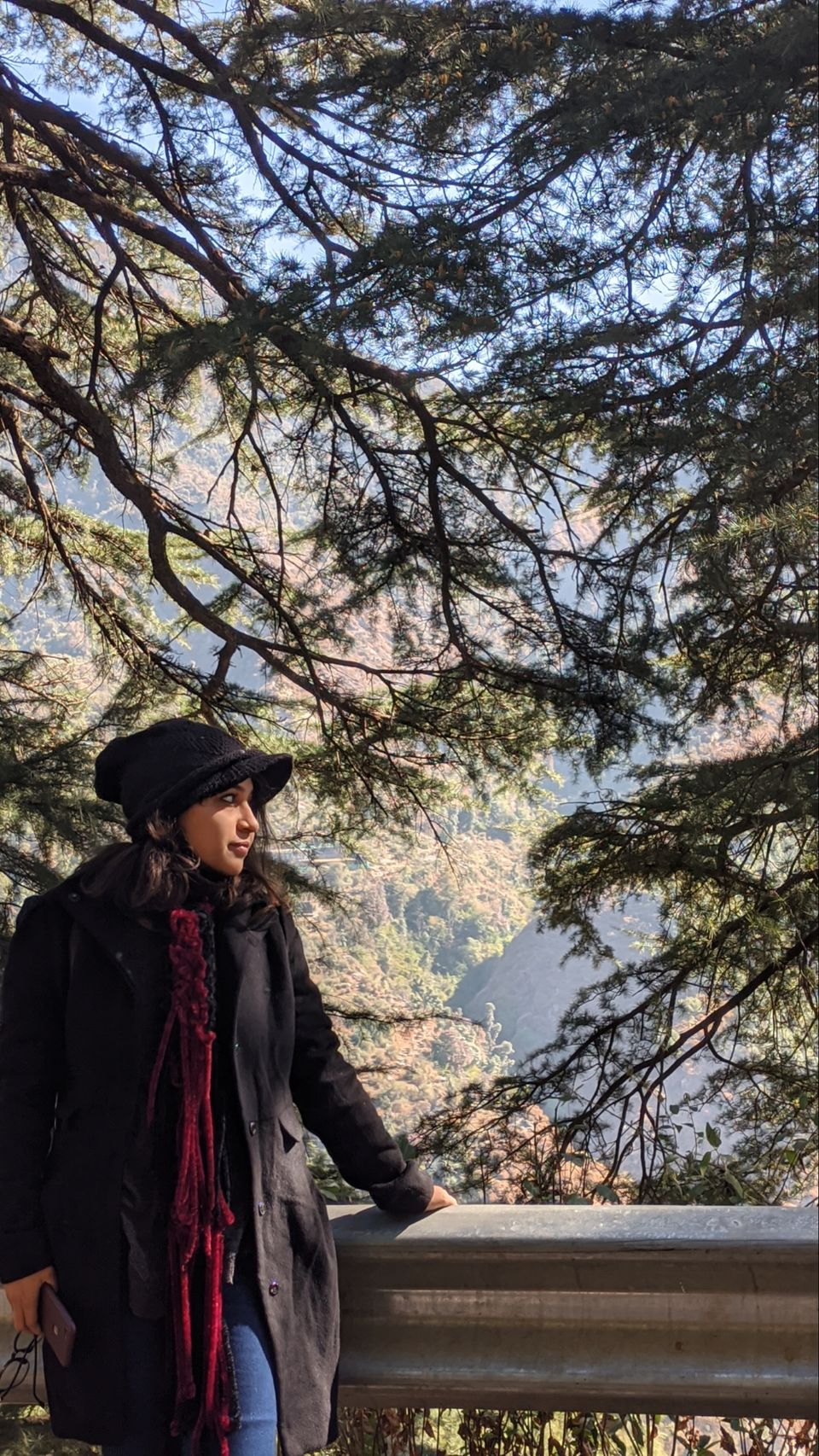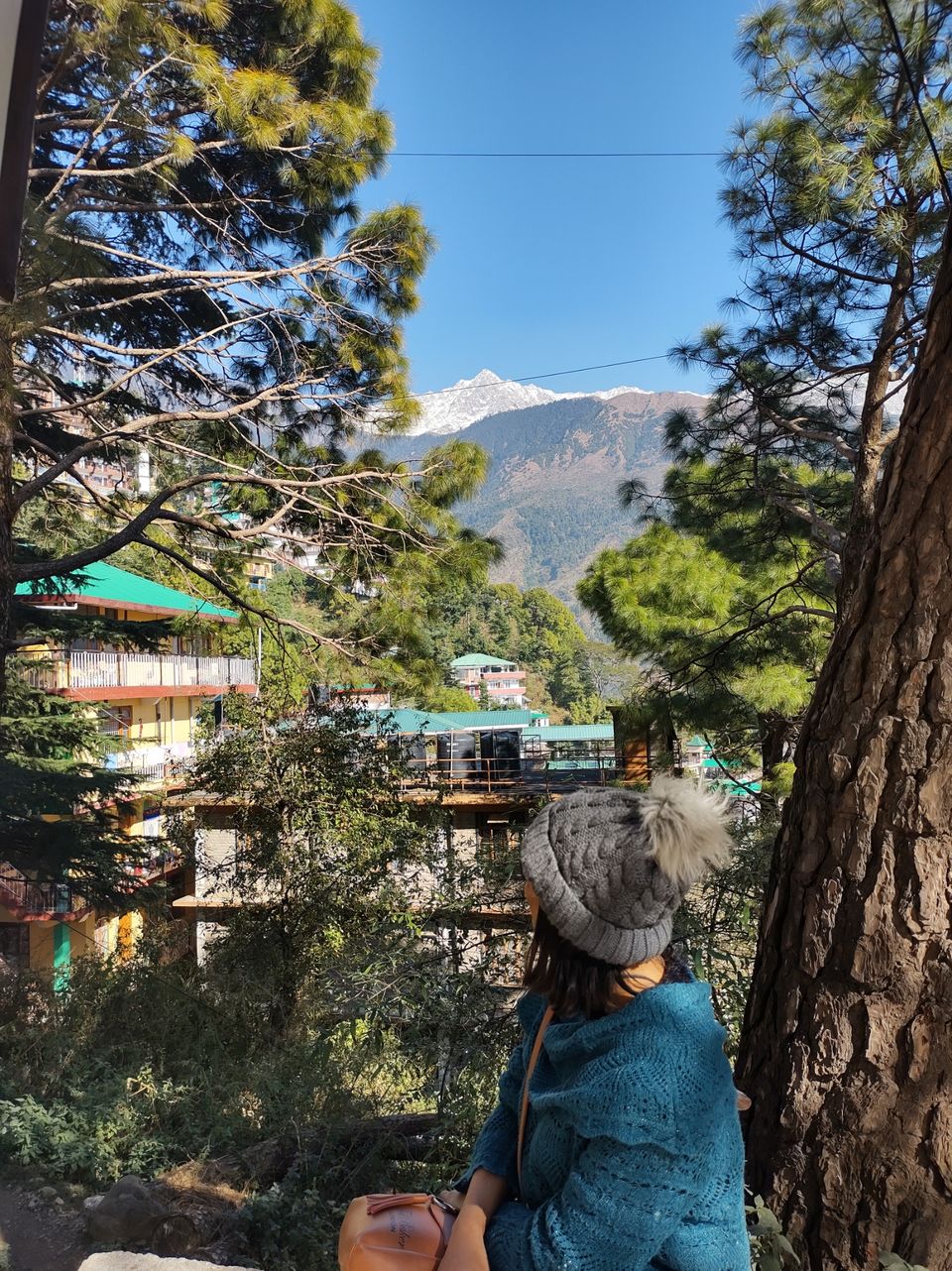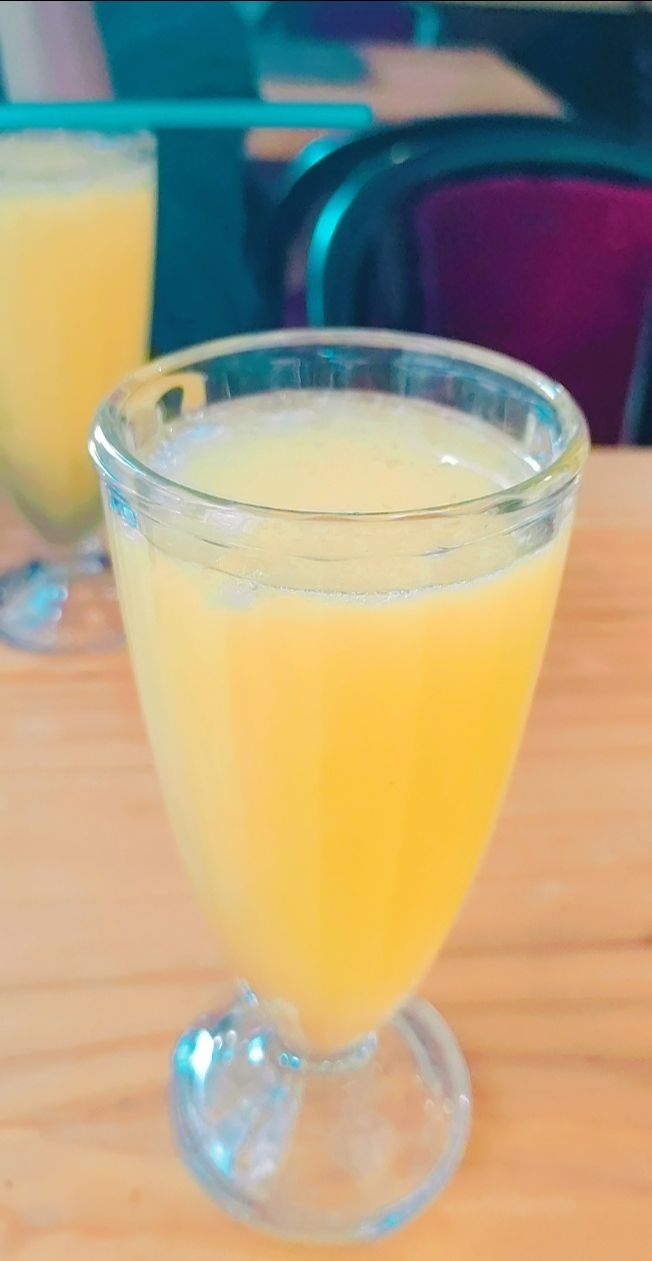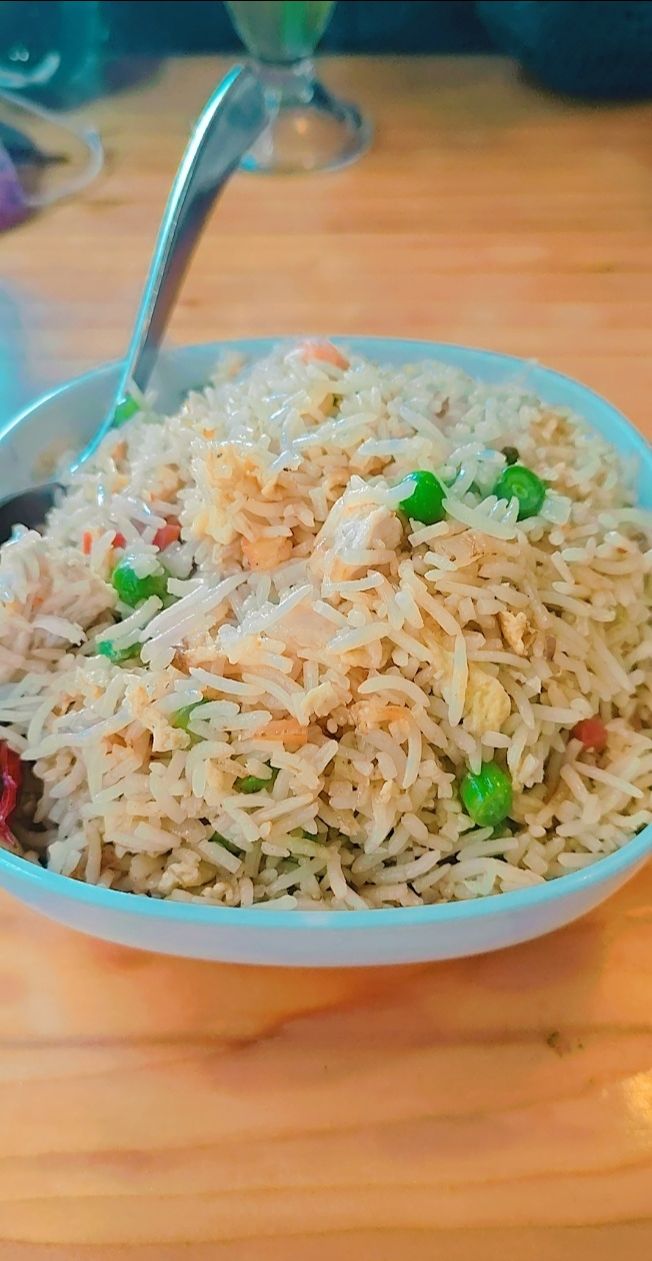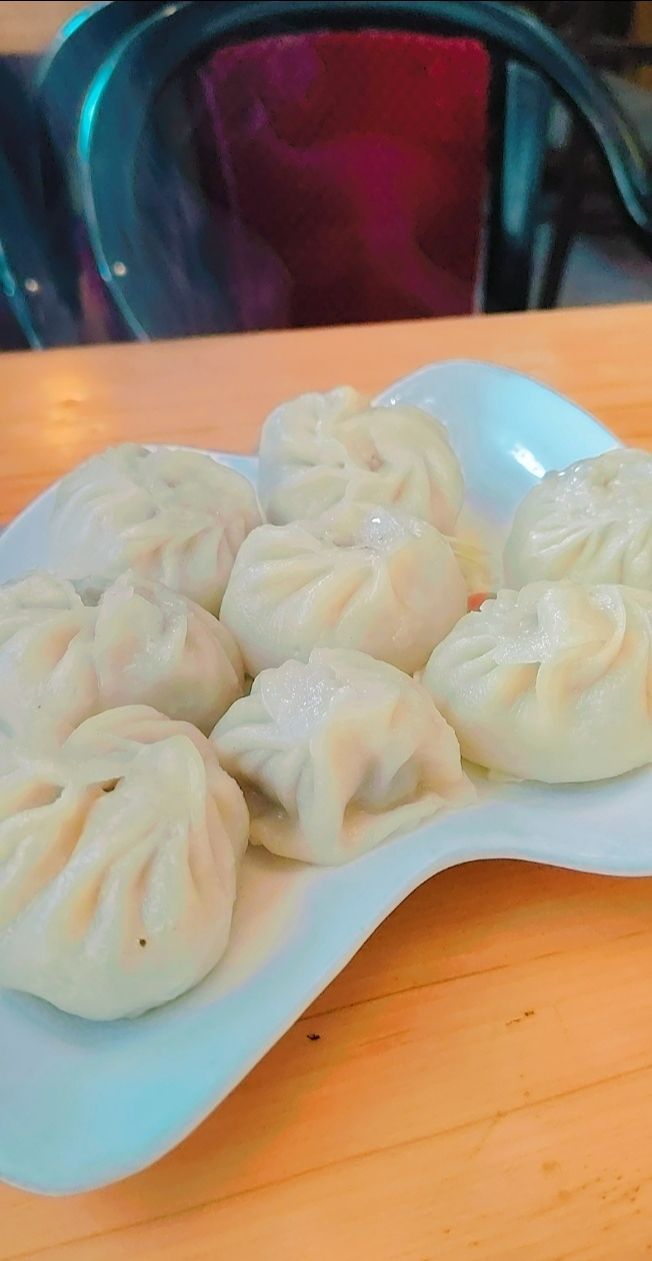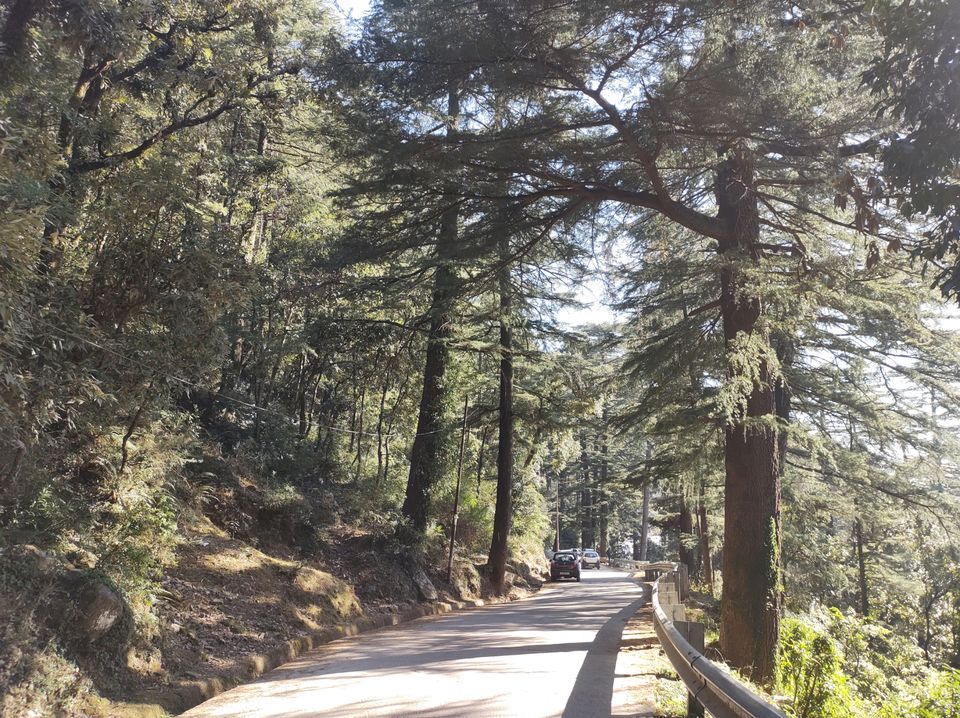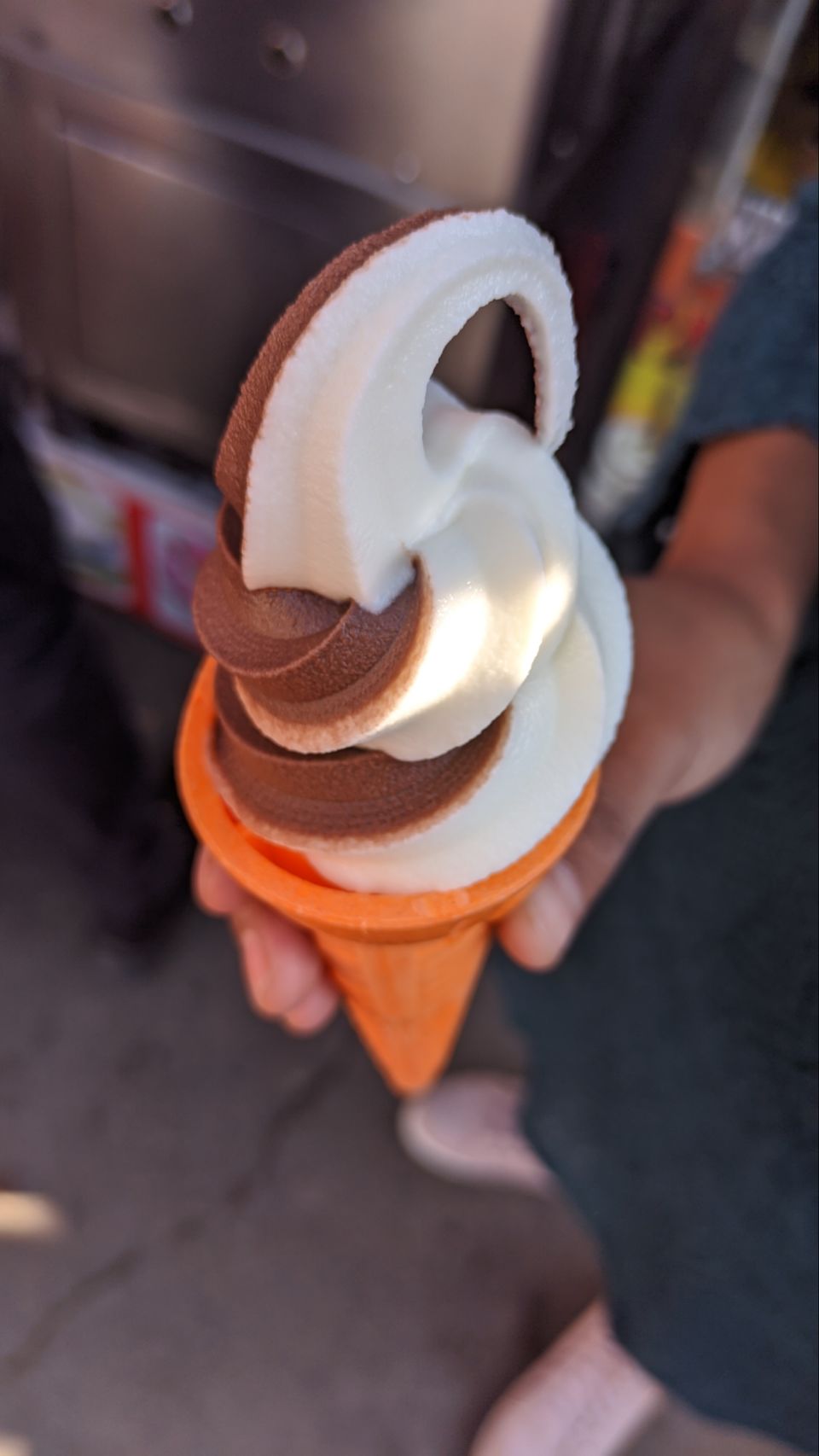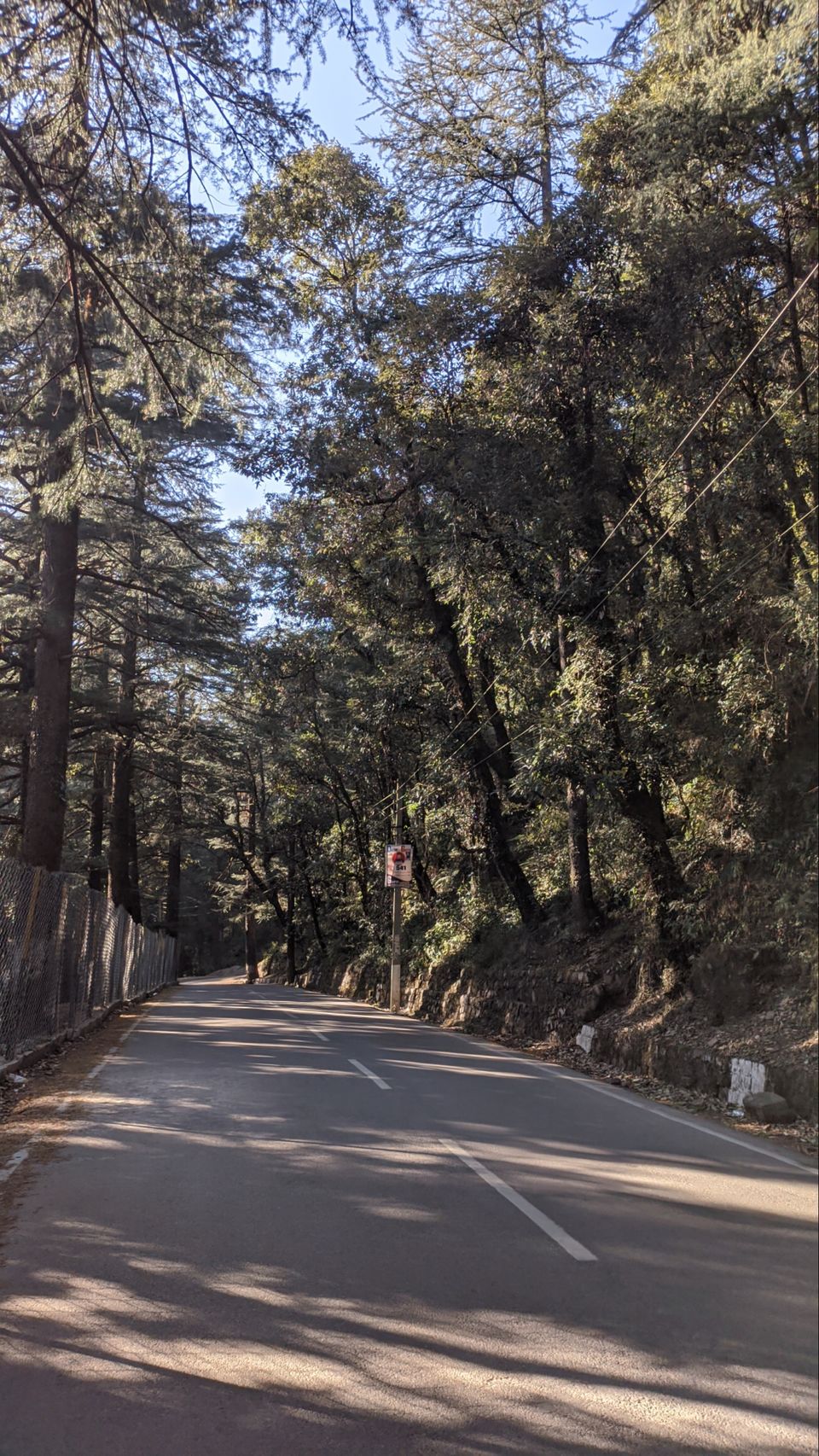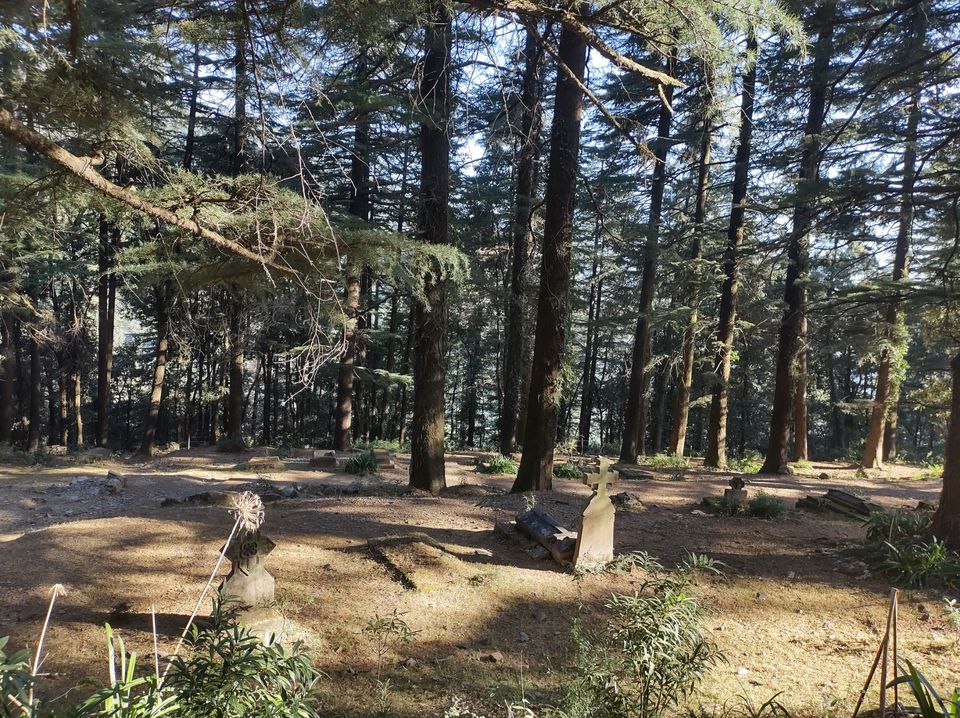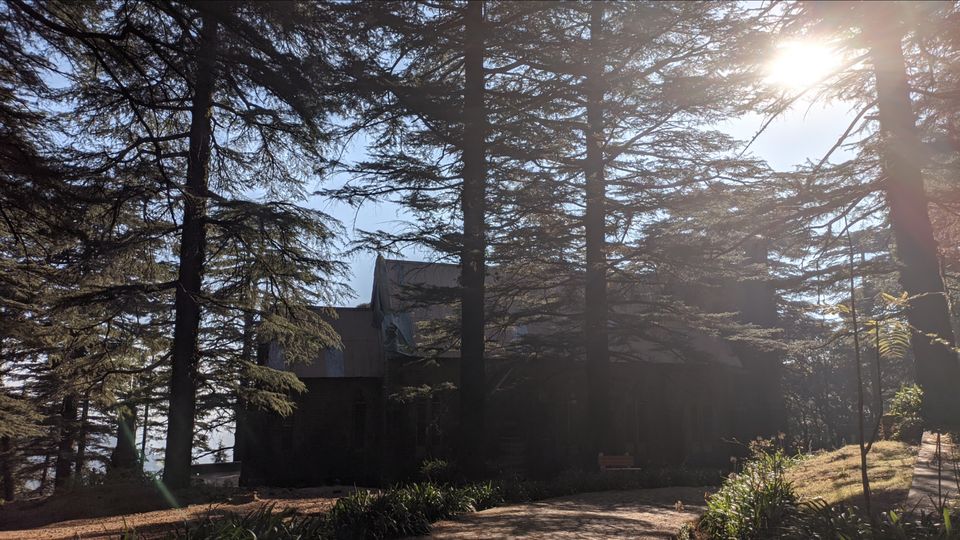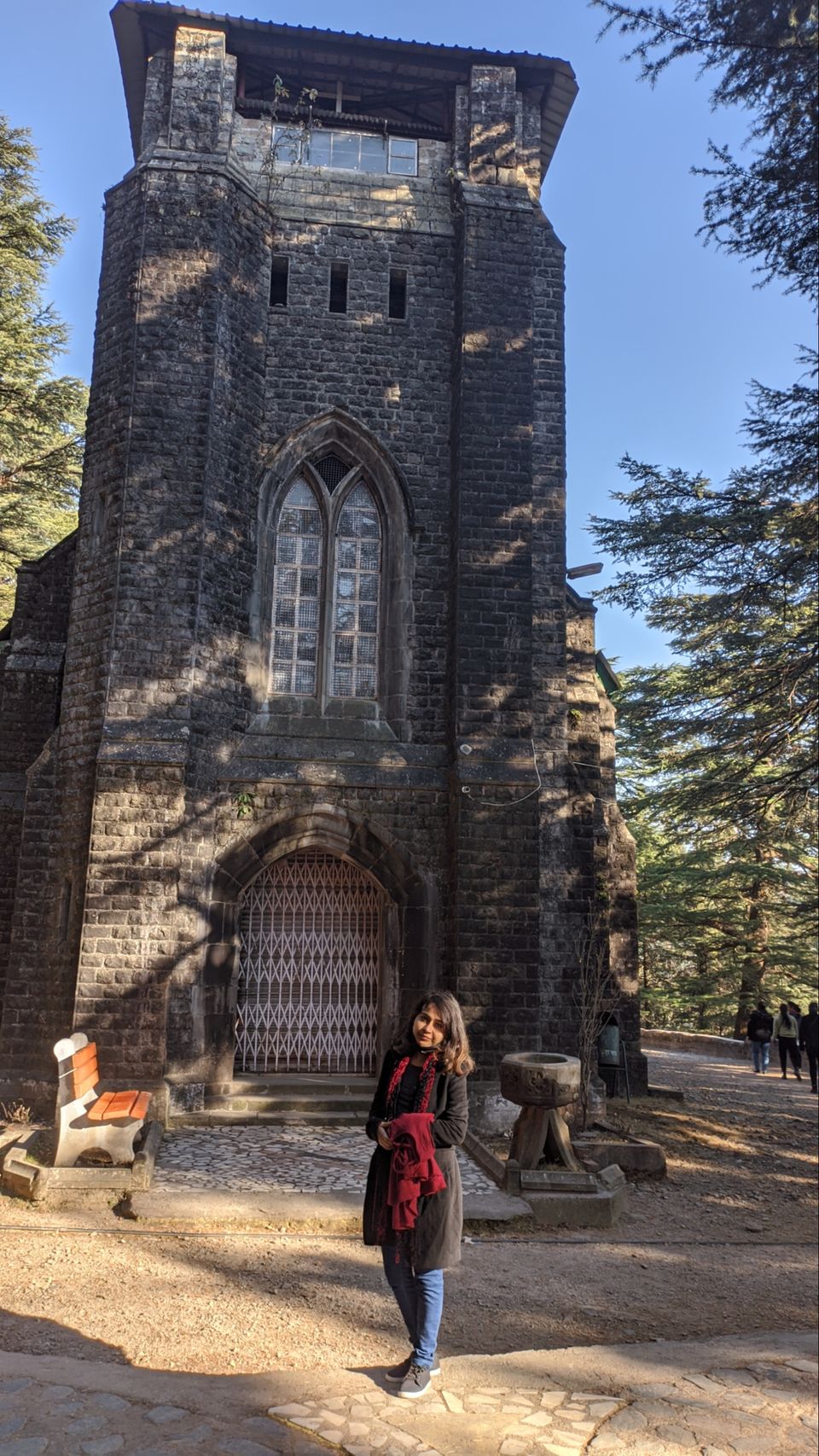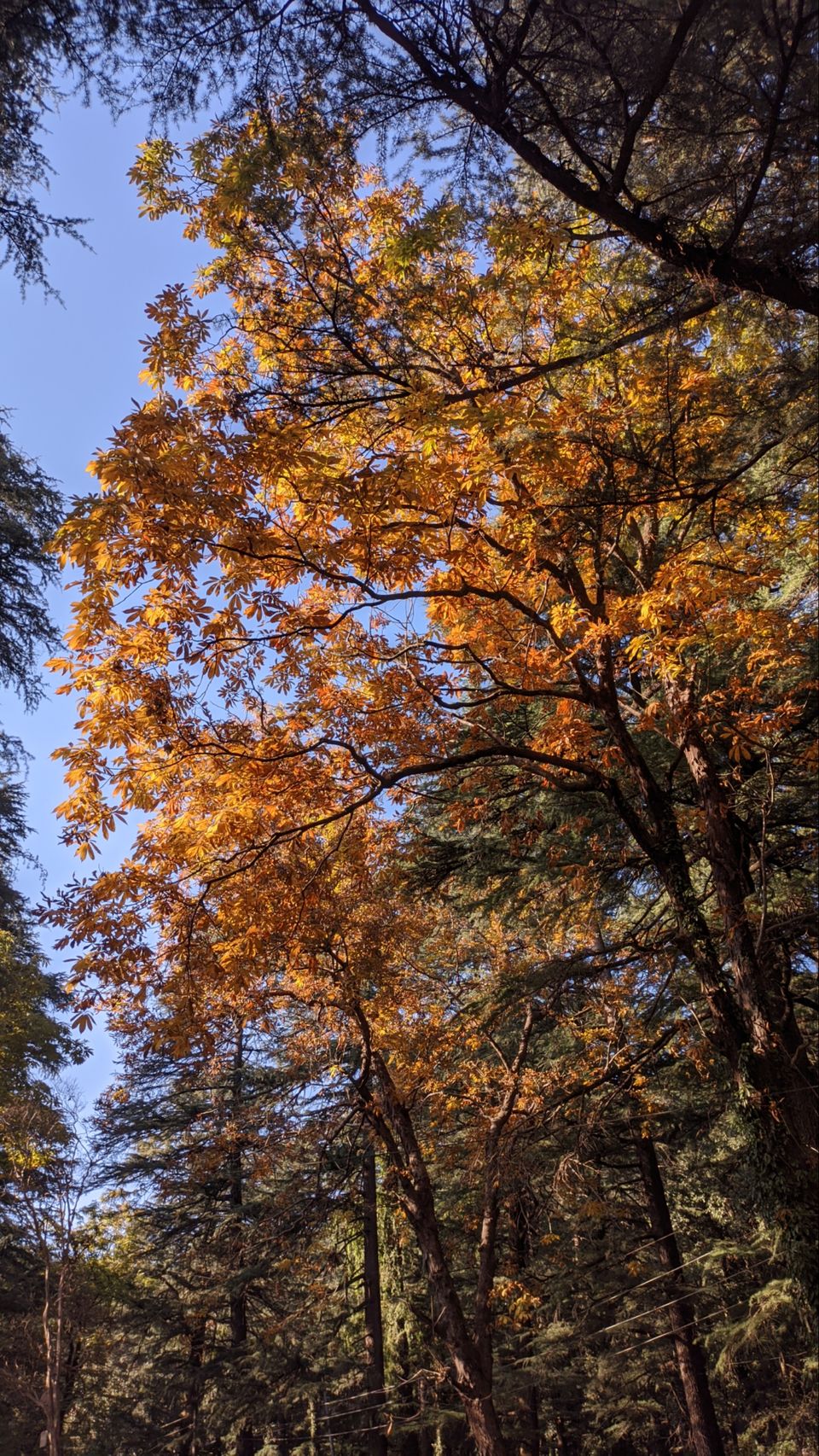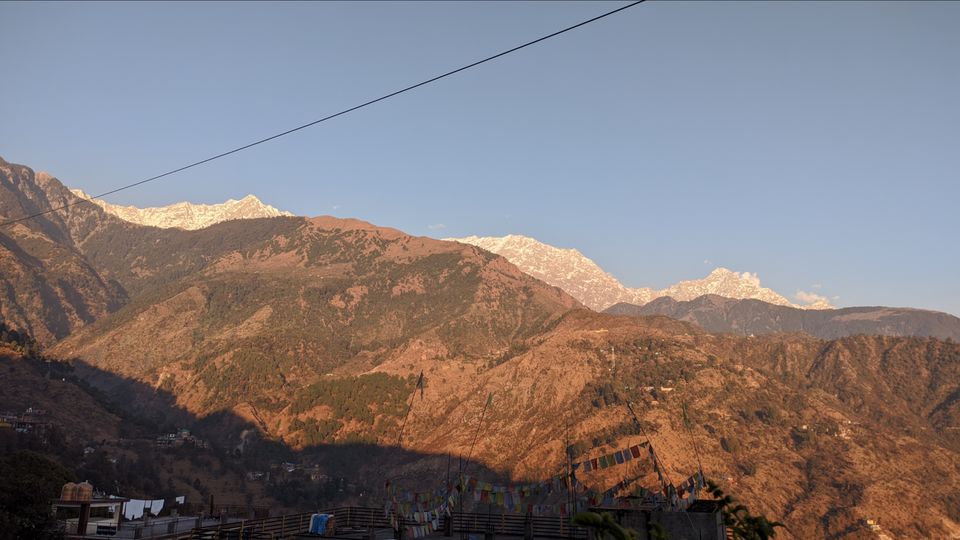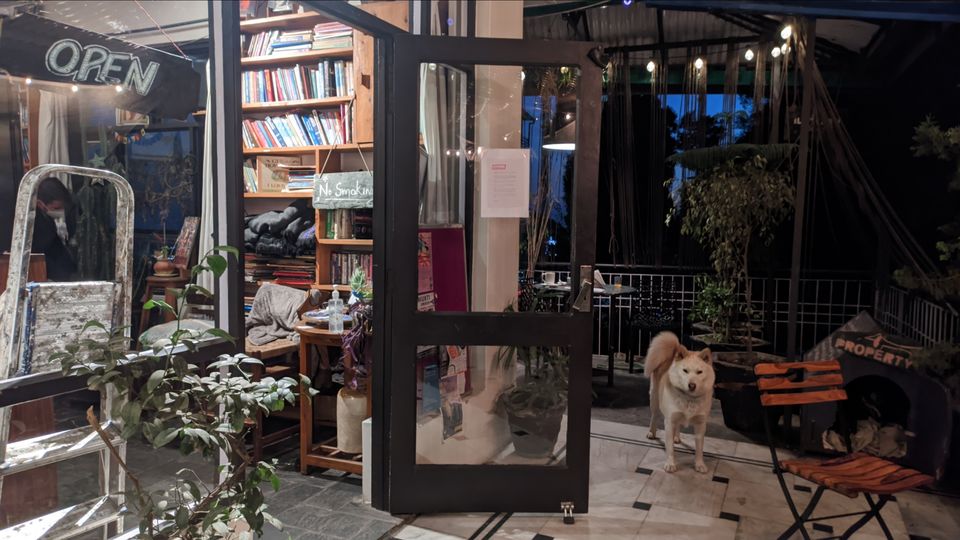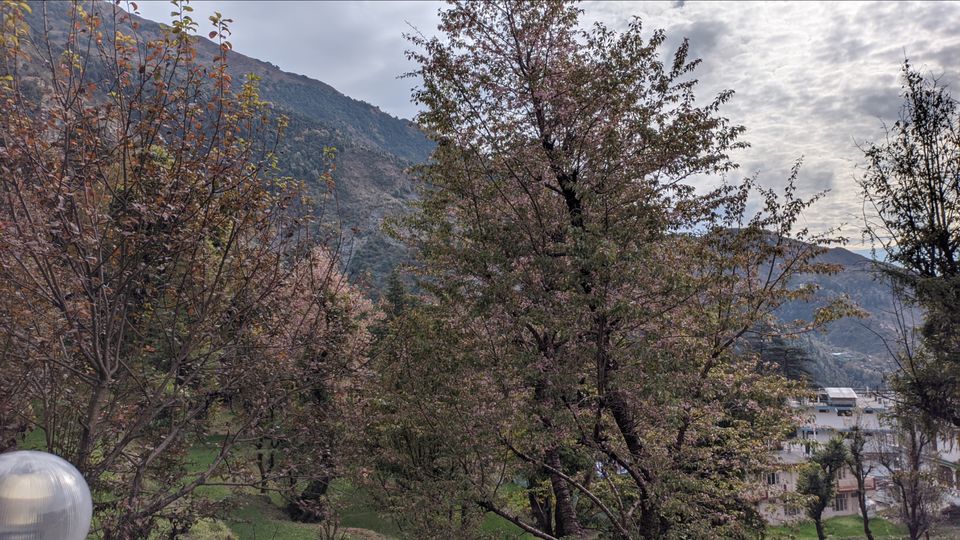 The next day we had to leave for Bir. Our cab was there outside our guesthouse so we had our breakfast and moved out. We reached Bir in the afternoon. We already booked our stay at BATI Home Bir (Backpackers & Travelers India). They accomodated us so well. We met Sunil ji, Verena, Gajender ji and the tiny lil pup Daku there. The homely atmosphere, the homemade food and rum with some fun banter and gossips on the second night made our time memorable at this place. We visited the Landing Site on the first evening for the beautiful sunset hues and we were not disappointed at all. What a beautiful scene with sun setting leaving the sky all orangey and paragliders on the background. 🧡
We made an advanced booking for camping and paragliding at Bir via Thrillophilia. Monkey Mud Camps and Hostels was our second abode in Bir. We stayed in a small tent which had a double bed with blankets, lights and a charging socket. Our package included one night stay, evening snacks, dinner and breakfast, bonfire activities and paragliding adventure sport. Guests started coming to the camp by evening and all of a sudden everything was lit up. Bonfire was lit and musical mood was set. There were singers with mesmerizing voice and we were surrounded by amazing people in the campsite who made our time. We even met people from Northeast India who cooked Lai Xaak di Gahori (Northeastern style Pork) and it was gooood. 😋
We spent the entire night enjoying the music and chilling in the winter night till it was time for dinner. We retired for the night soon after that as we had to wake up early for paragliding next morning.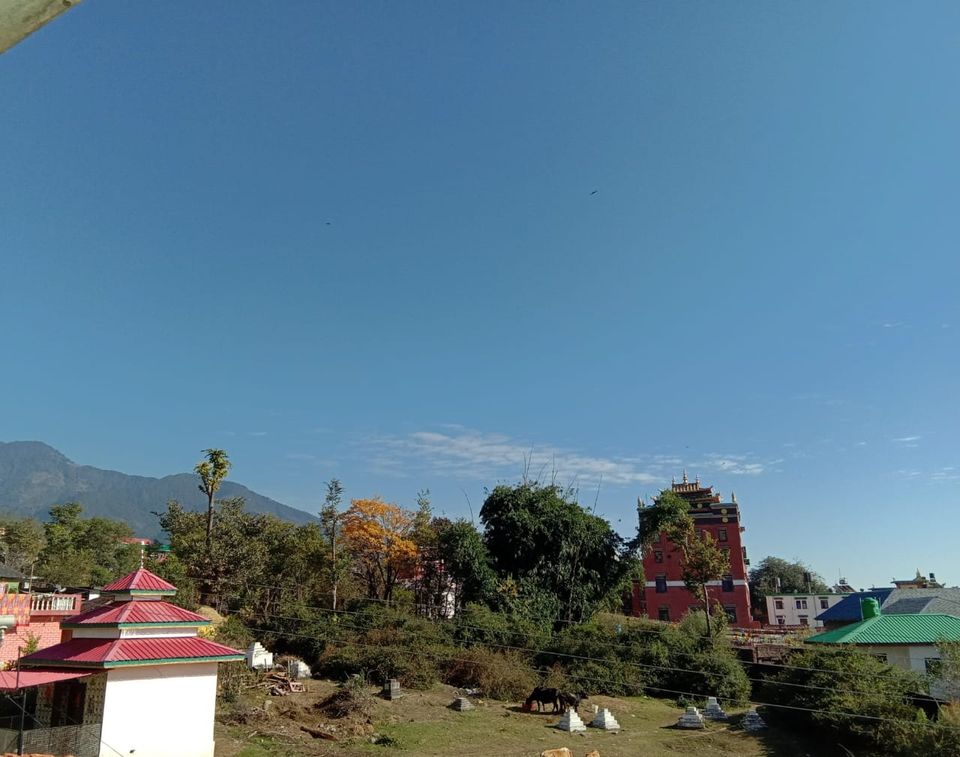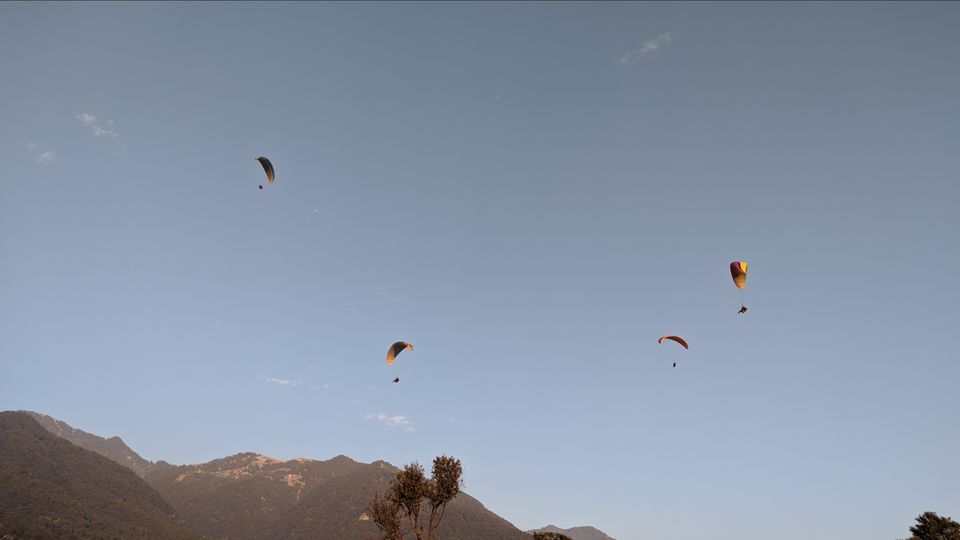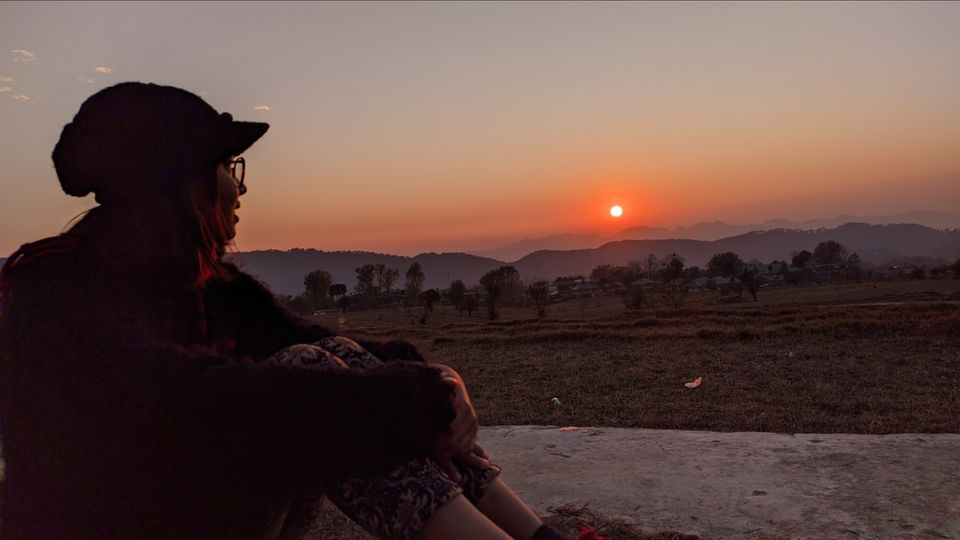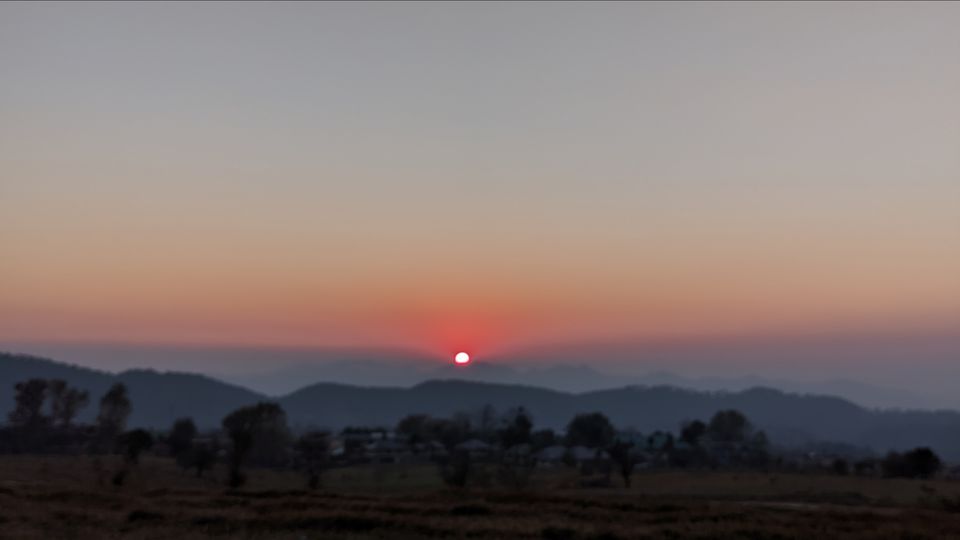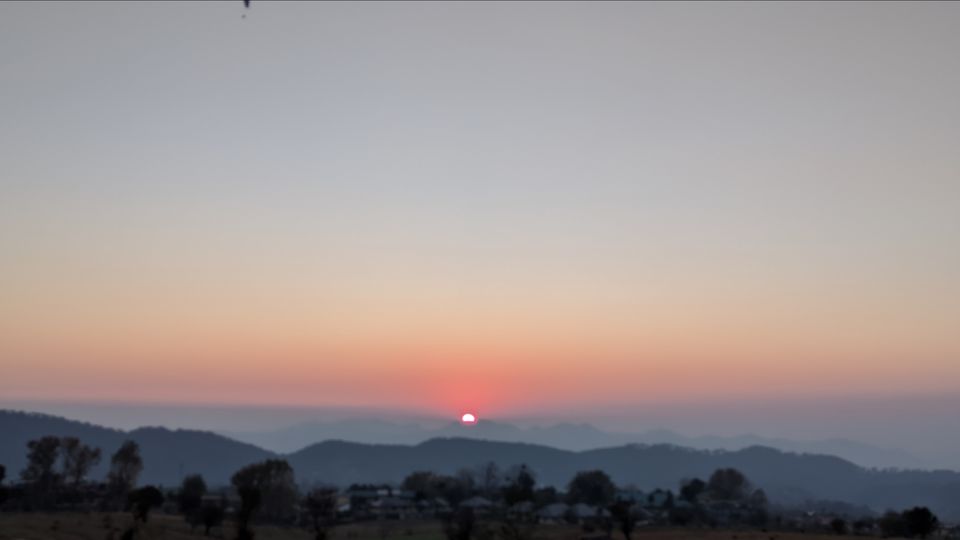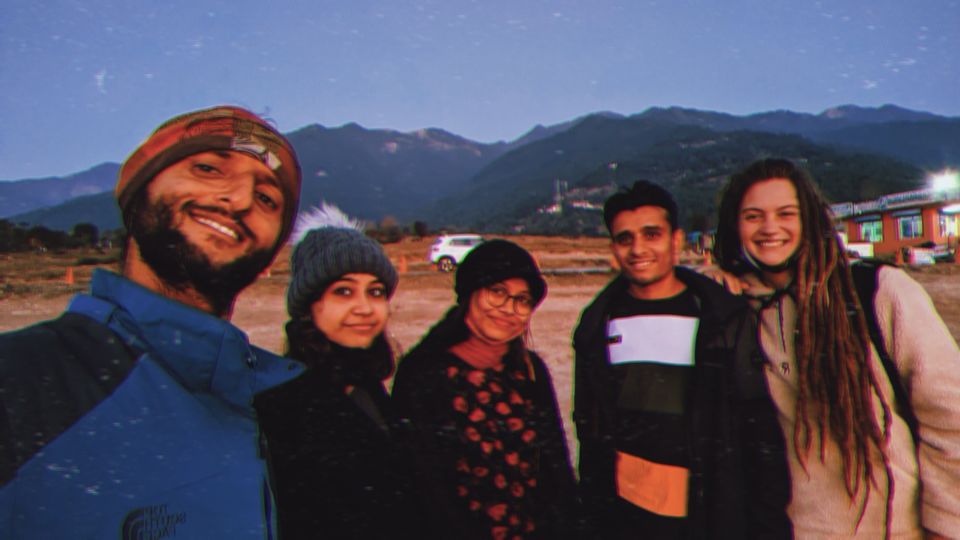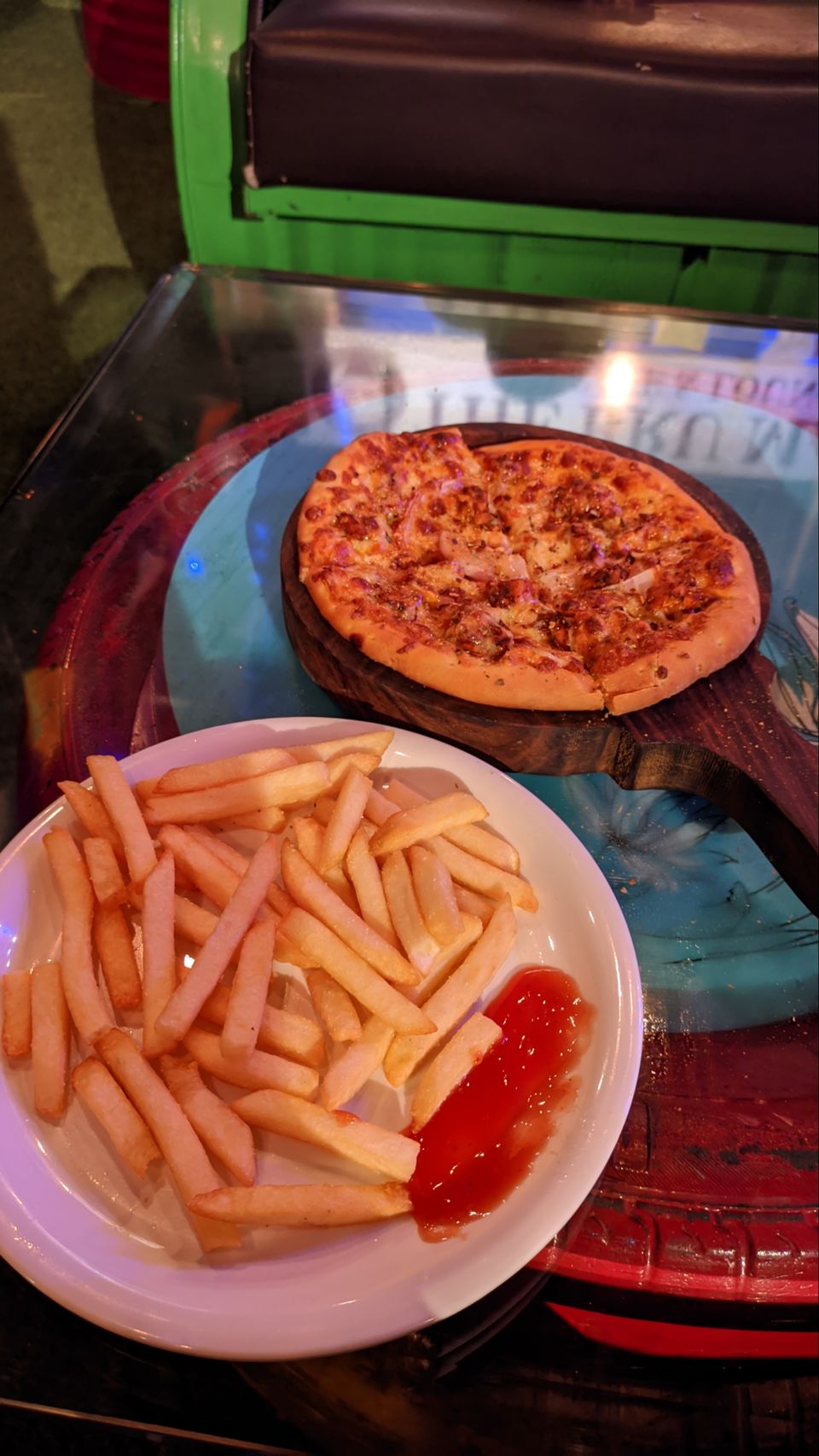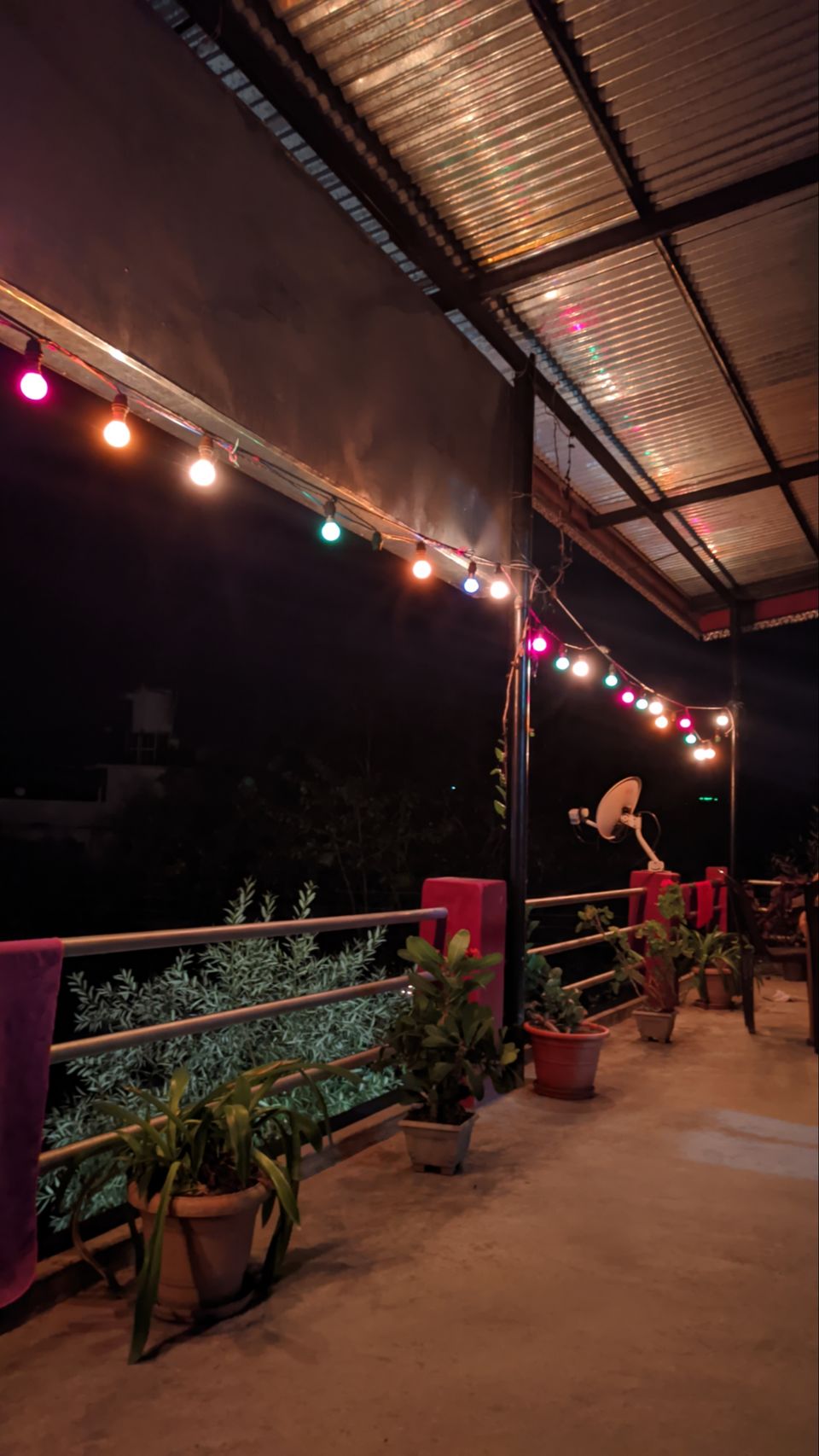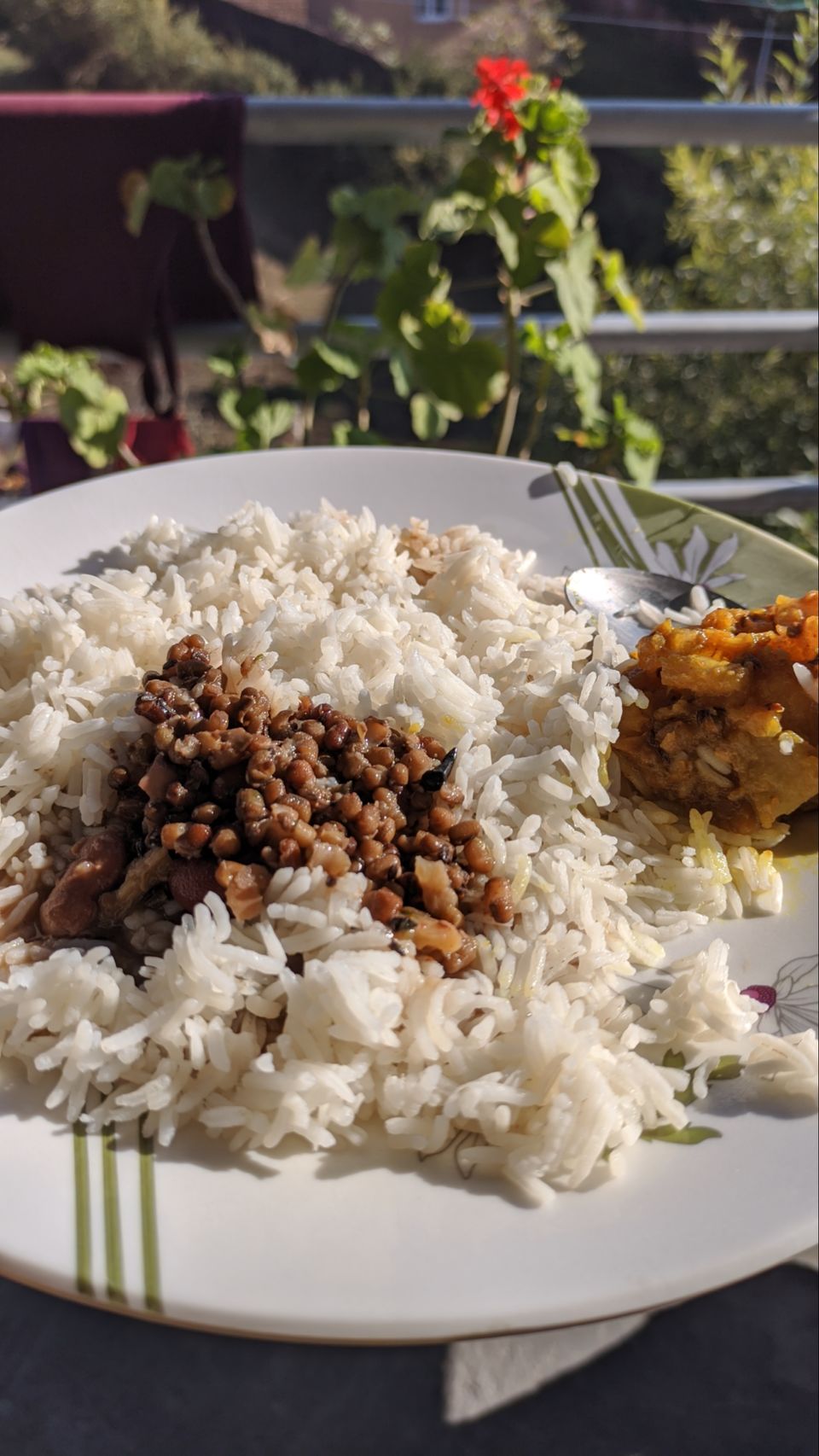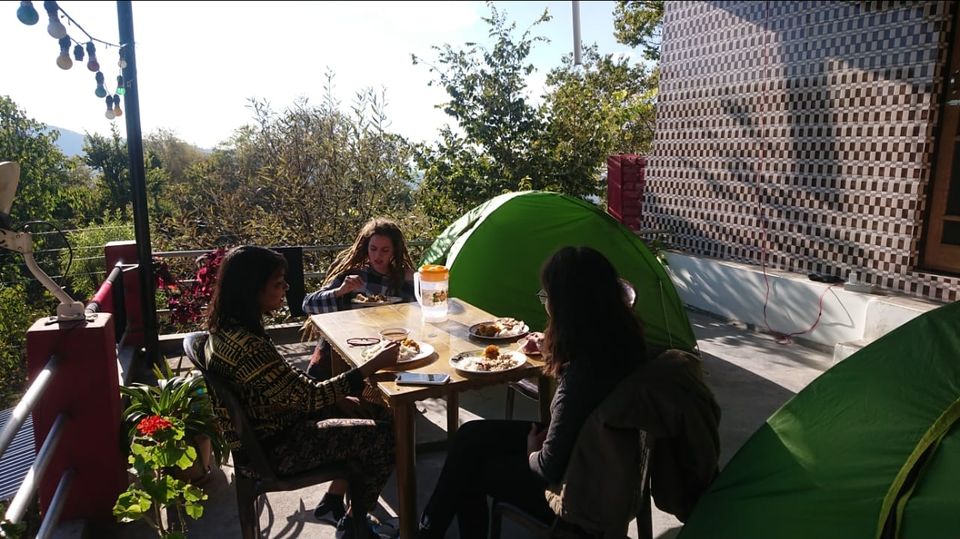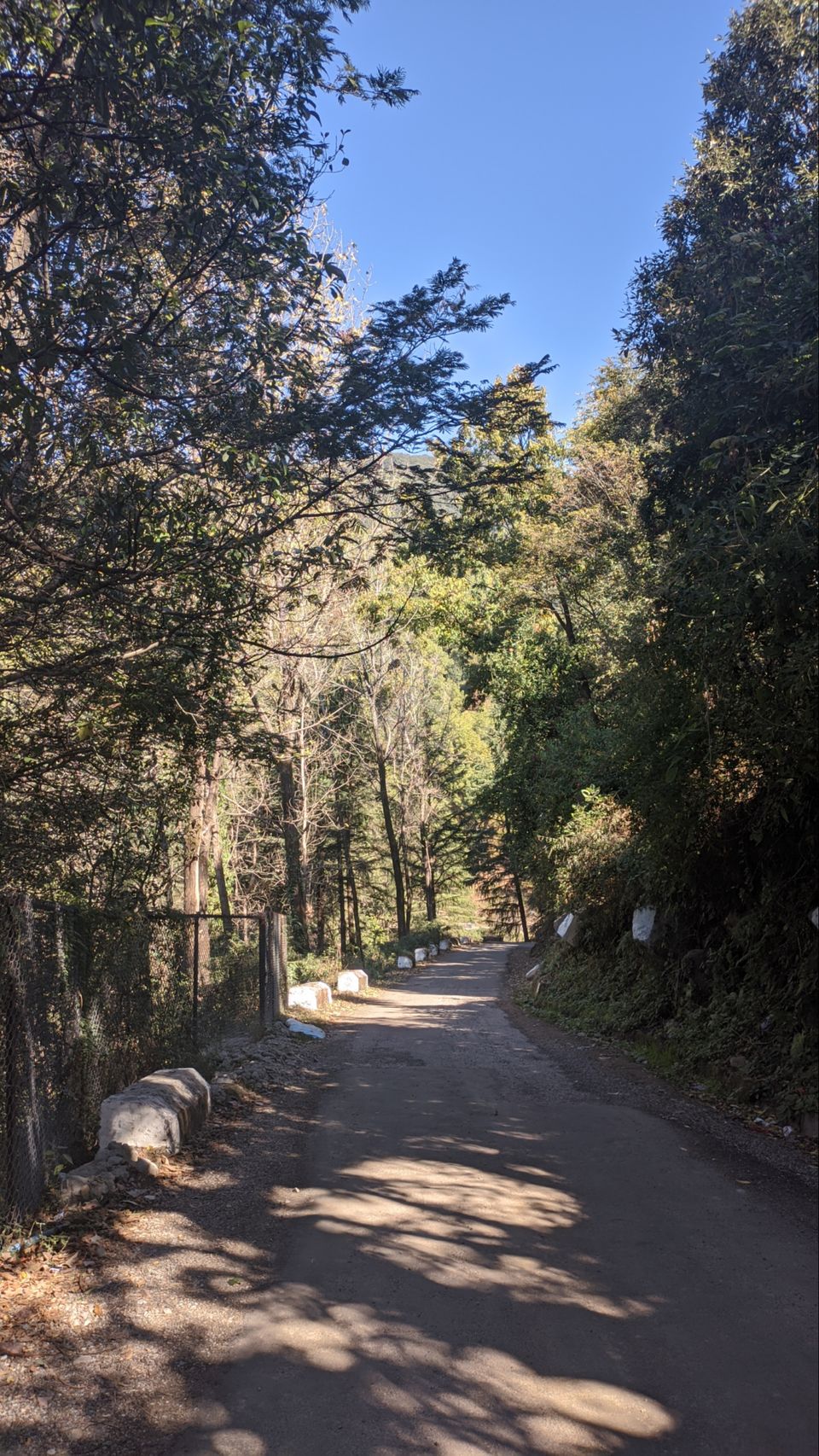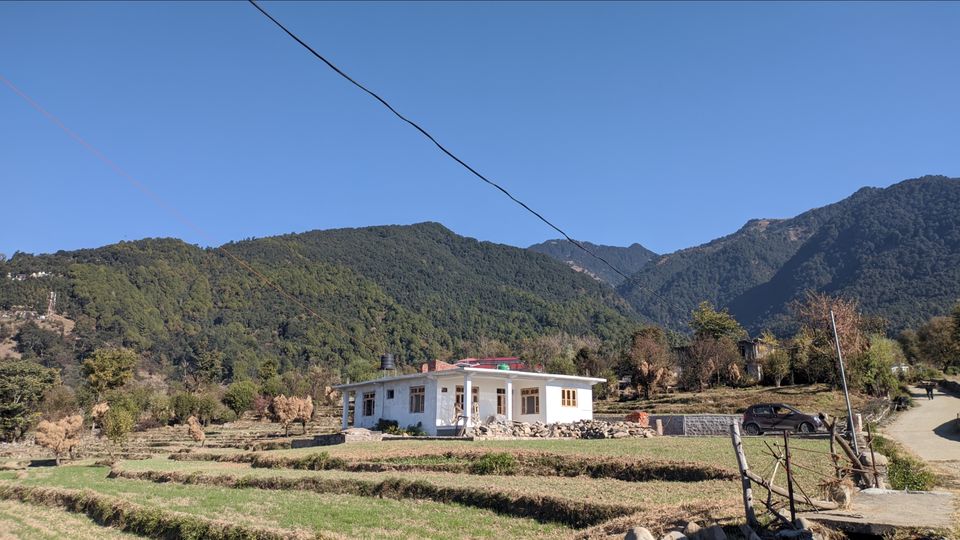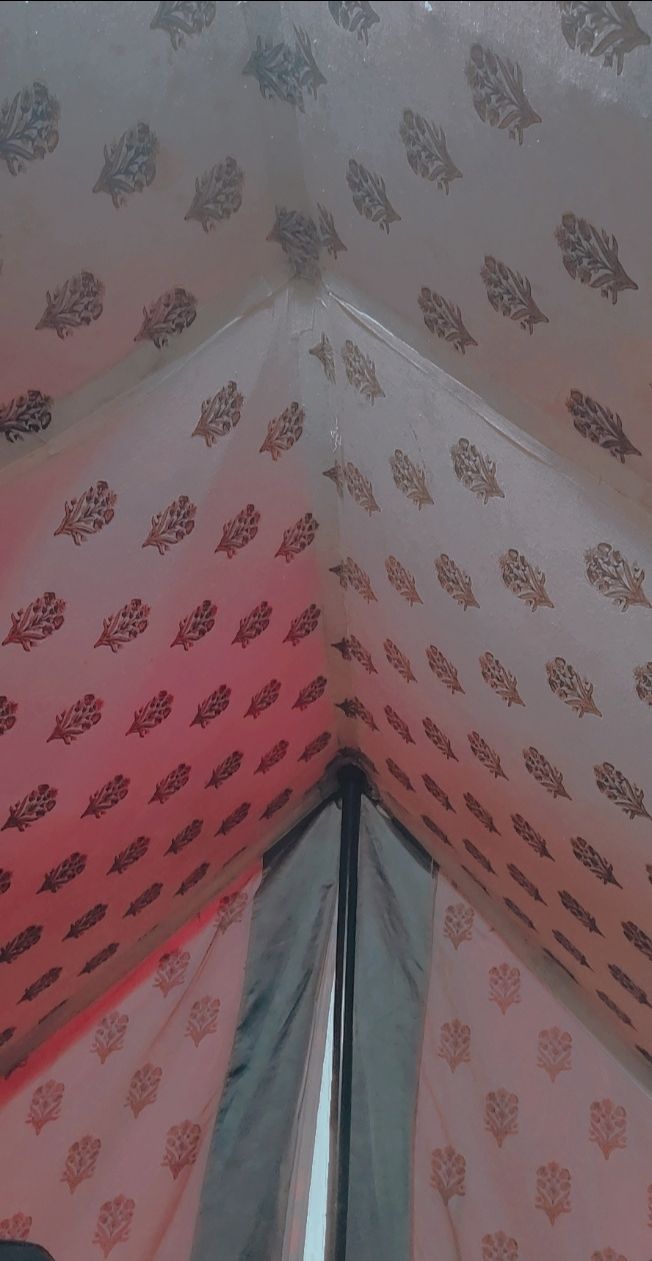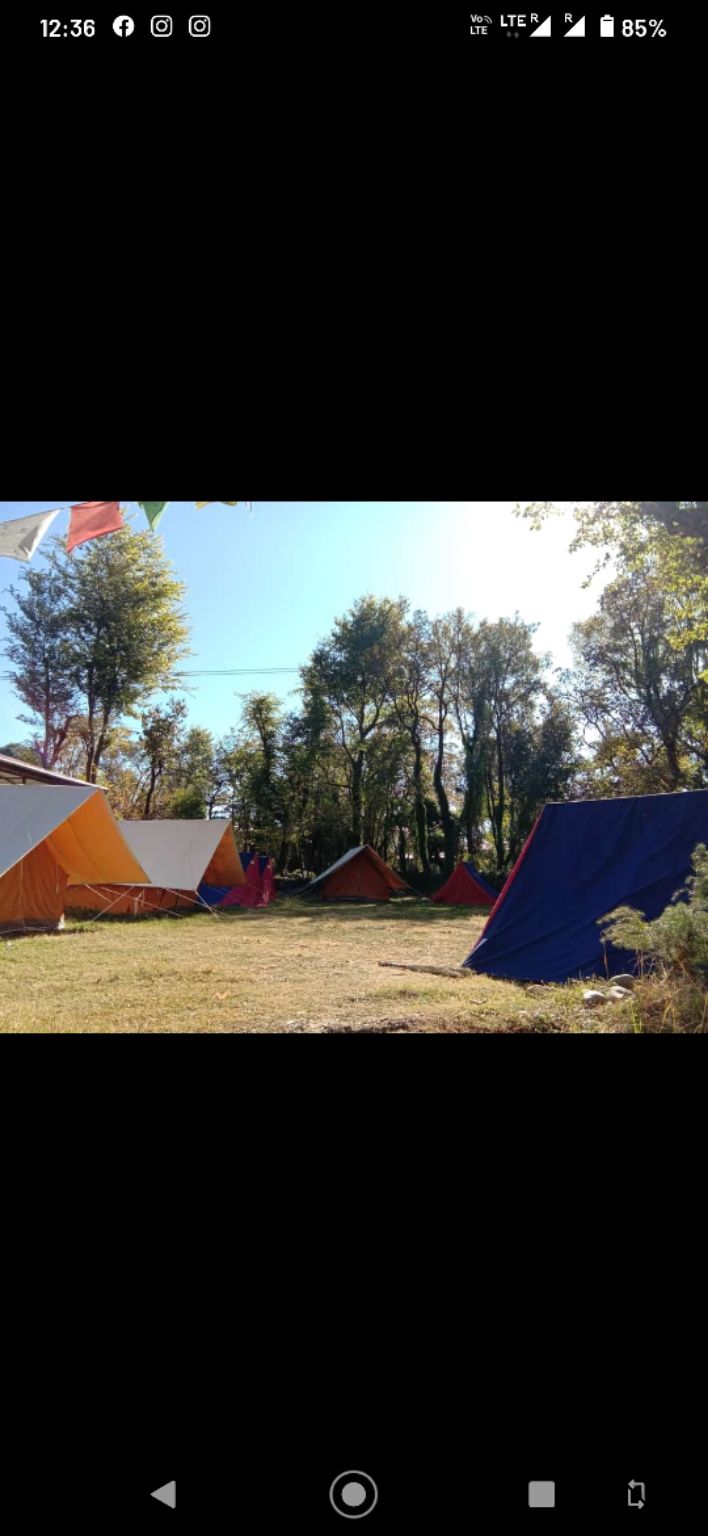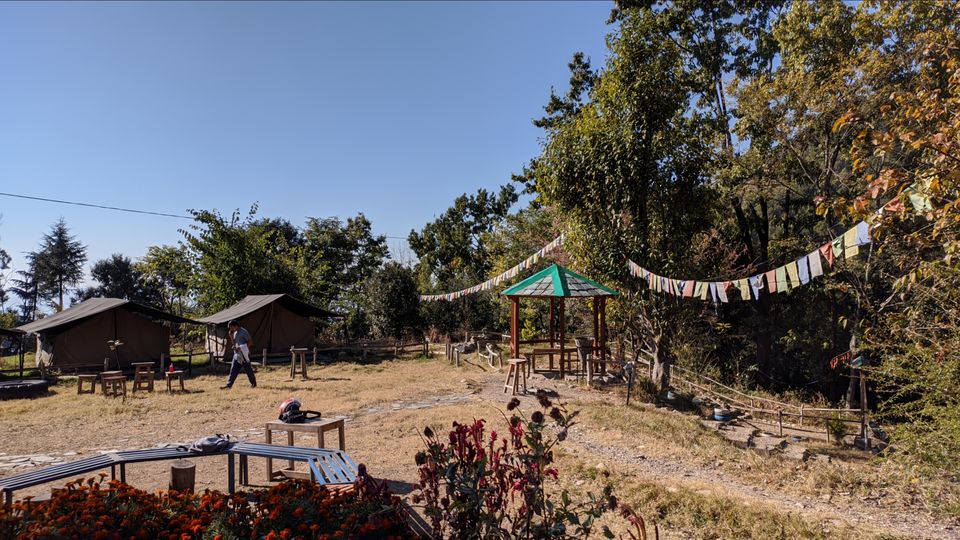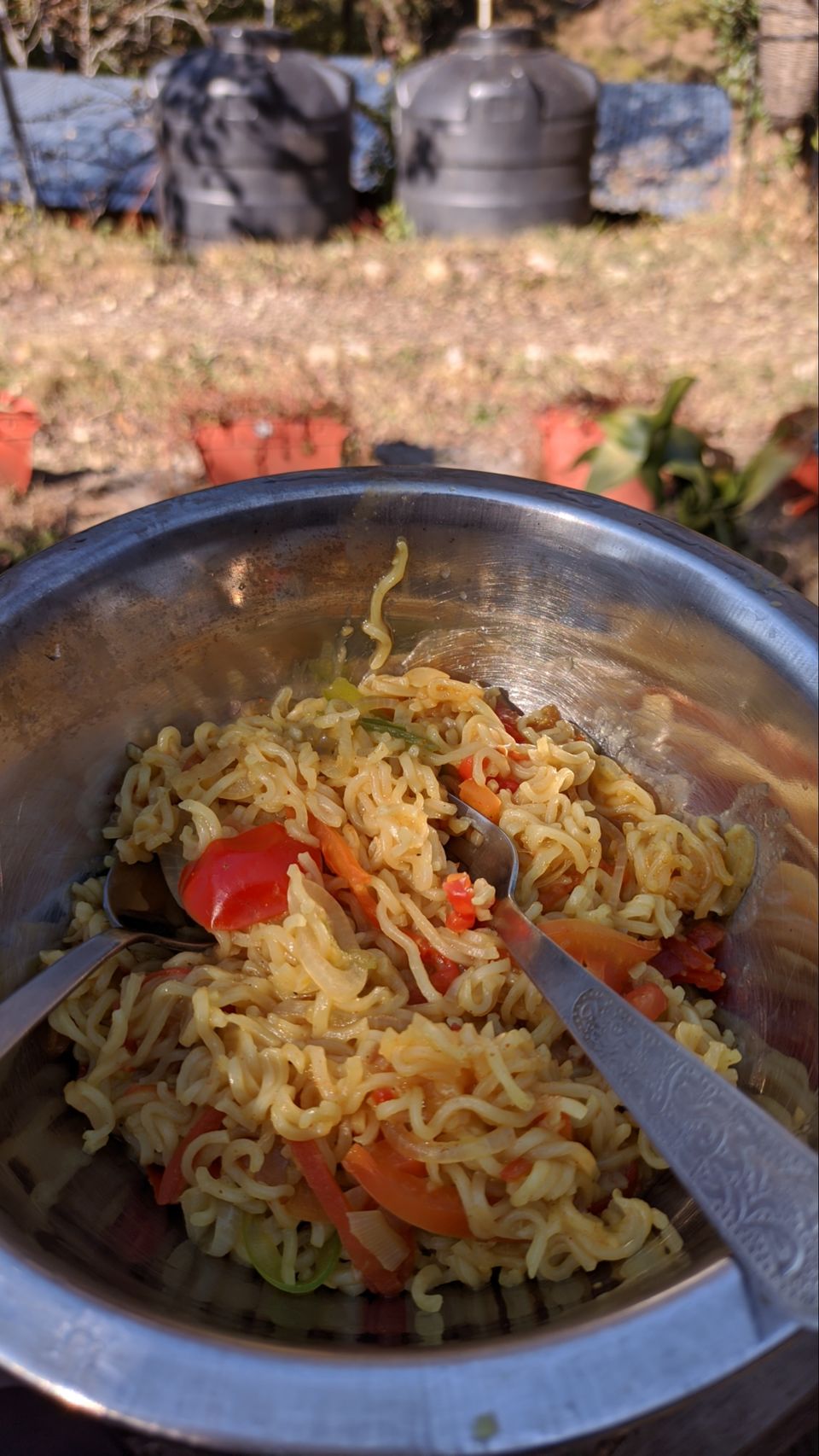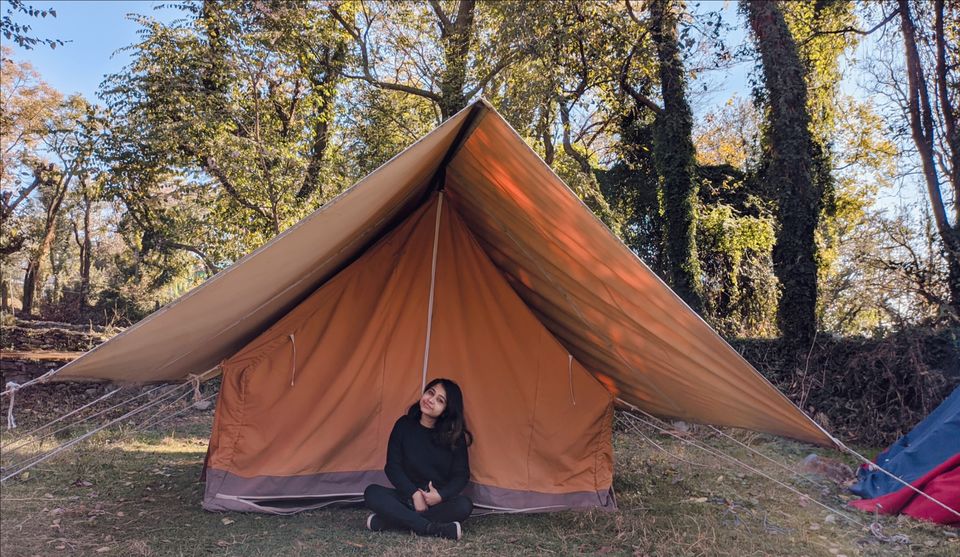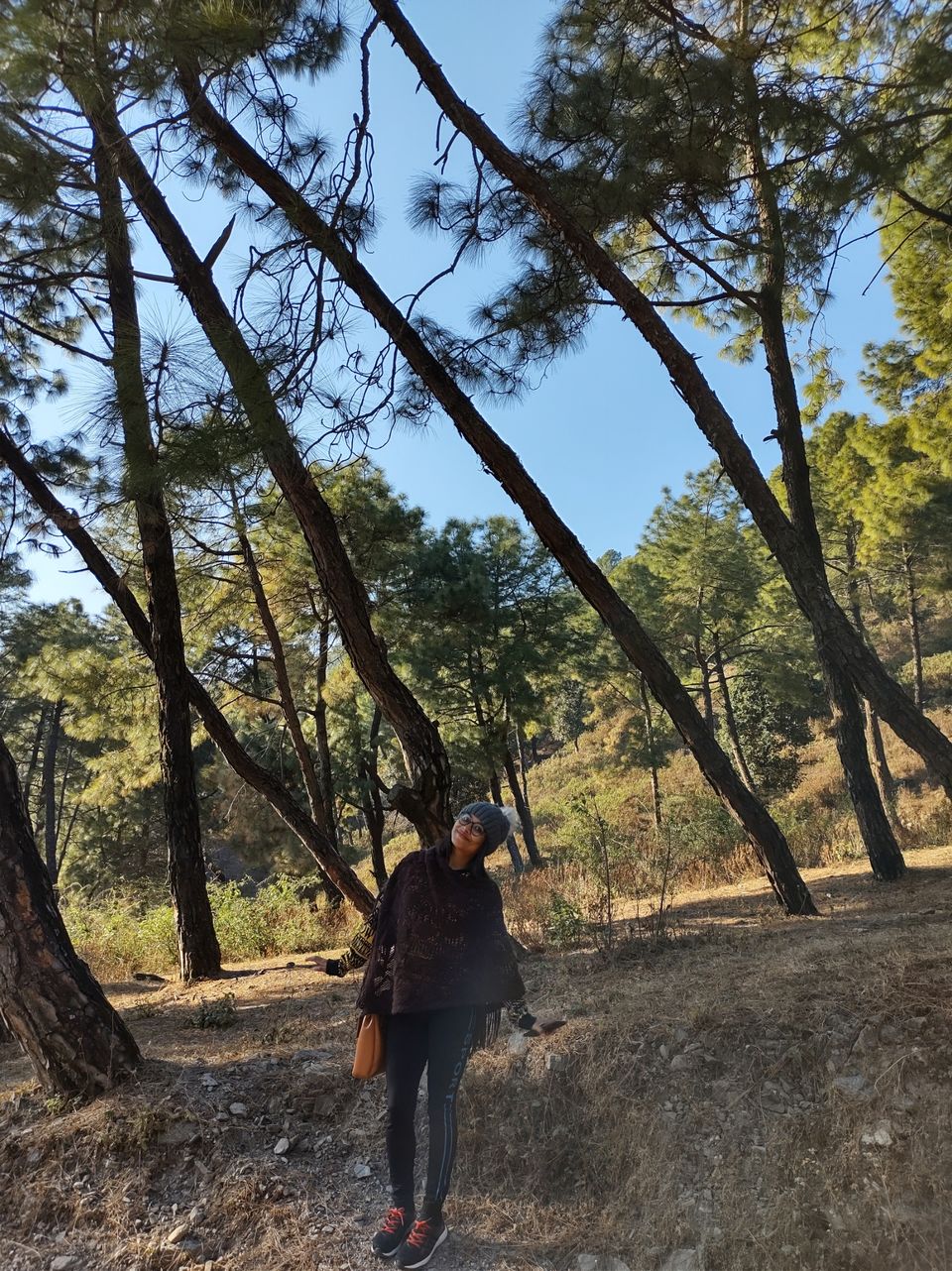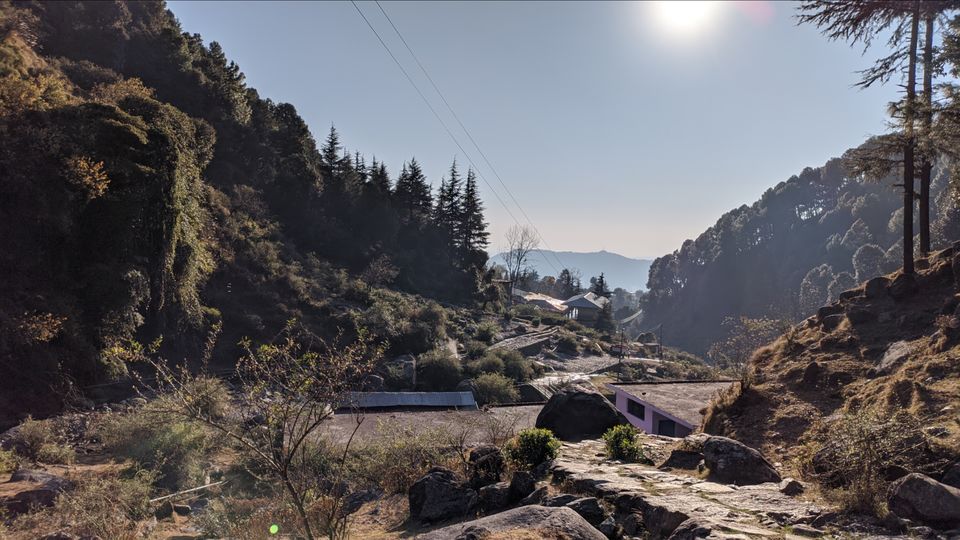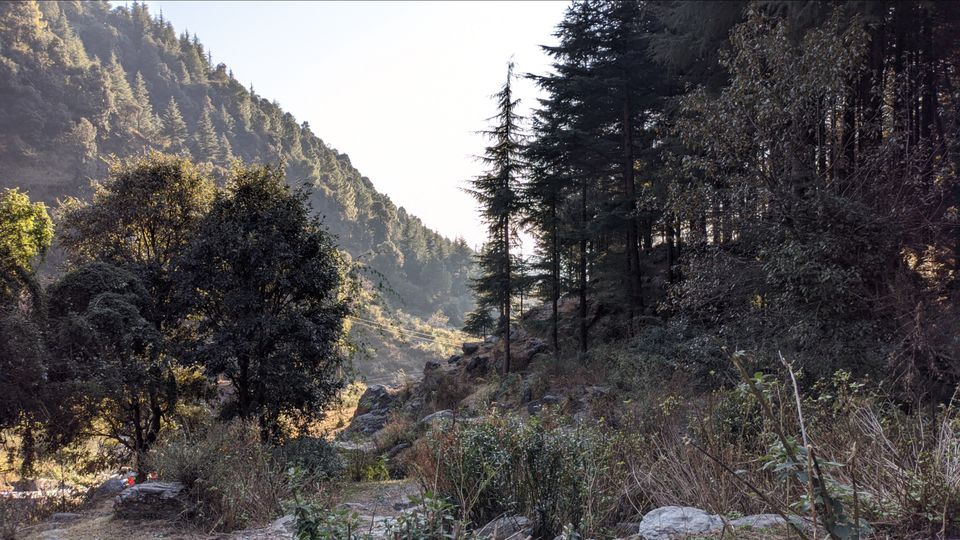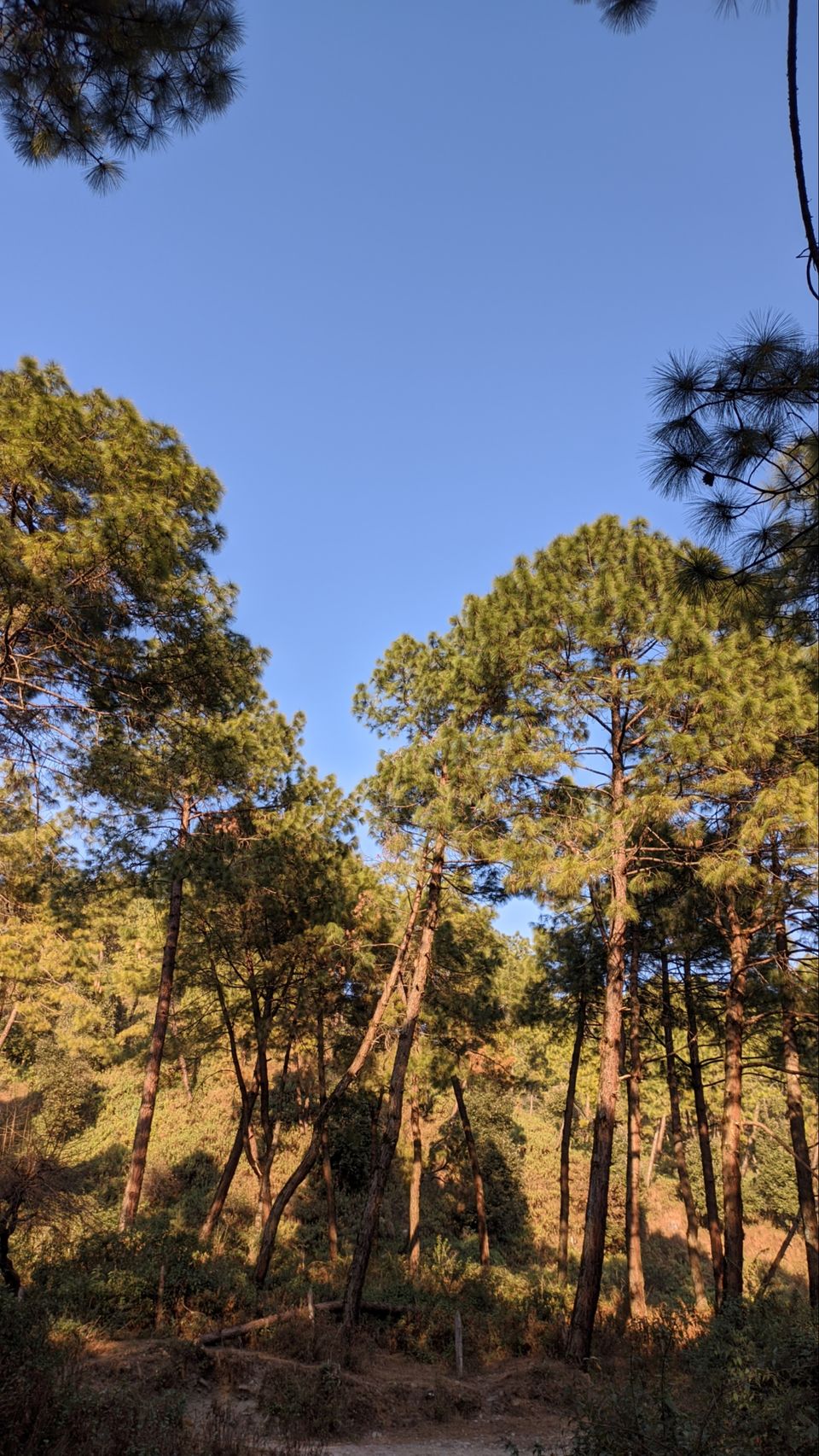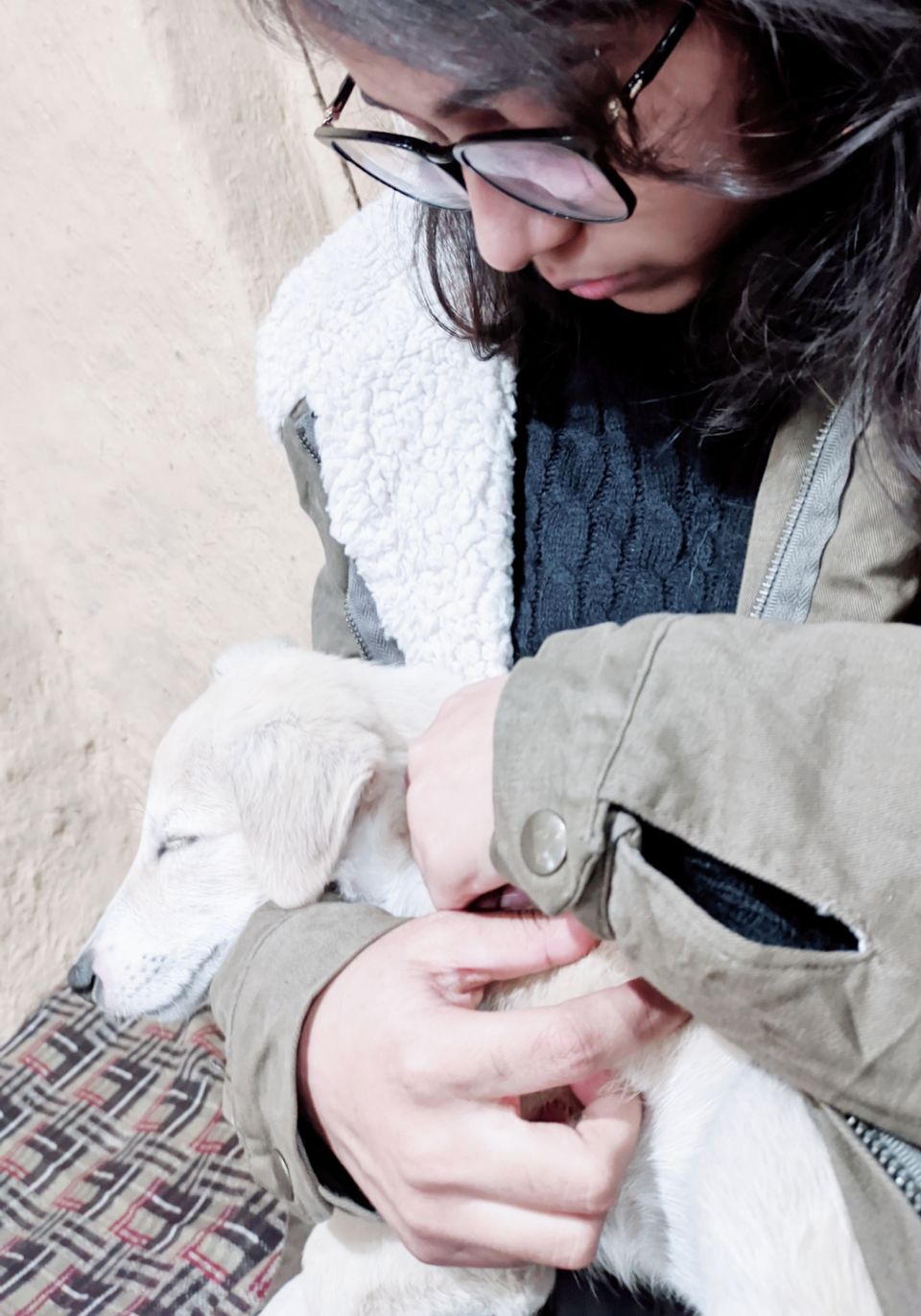 Next morning we woke up early as we were supposed to get picked up and taken to the paragliding spot. So we freshened up, got ready and had breakfast before heading out to Billing. We sat in the jeep and the journey towards the take off spot was windy and peaceful. We reached the spot after around 15-20 mins with our paragliders tagging along with us. There we were given our paragliding gear and everything else that was required. We were given instructions and I was supposed to fly before my friend. So I was taken to the exact spot for take off and I was asked to run for around 5 steps and then we would fly. I did the same but at the very end moment due to some confusion and poor sync between me and the glider, we fell down the hills. Me and my glider both of us took a hard fall and I shouted in pain. I ended up getting injured on my back. Two other guys came to help me and he got me off my harness and helped me. He took me to our previous spot carefully and asked if I am okay. I was kind of embarassed and hurt but I decided to shrug it off for the time being and said that I would get better. He asked if I would fly again to which I said yes. My glider was a bit surprised but then I was a bit skeptical but with a brave face and the thrill to fly, I ran again and this time we actually flew. We were in the air for almost 30 mins and it was a lifetime experience which I would never ever forget. Even with a back injury, this is something I am glad I have not missed for any reason. After my flight, it was my friend's turn. She flew pretty easily, even though she had acrophobia but that didn't stop her from experiencing this adventure sport.
We both had an awesome and memorable experience which we would carry with us for long.🌼
We took a bus to Baijnath that afternoon which was 20 mins from Bir and the rest of the day was quiet with some interactions and laughter with people from different walks of life at BATI Home.
The next day we were about to leave for Delhi but we were worried that our return bus might get cancelled like the previous one. That didn't happen. We were supposed to leave for Delhi on next day evening and we had the entire morning with us. We explored Bir on foot, went to the local market, bought few souvenirs and did some cafe hopping. Soon it was our time to leave. We were dropped at the bus stand by our BATI host Sunil Sharma who is an amazing accomodating helpful person. We interacted with each other very well and we were sure to miss Bir for its serene atmosphere and peaceful life along with the people who we came across there.🤍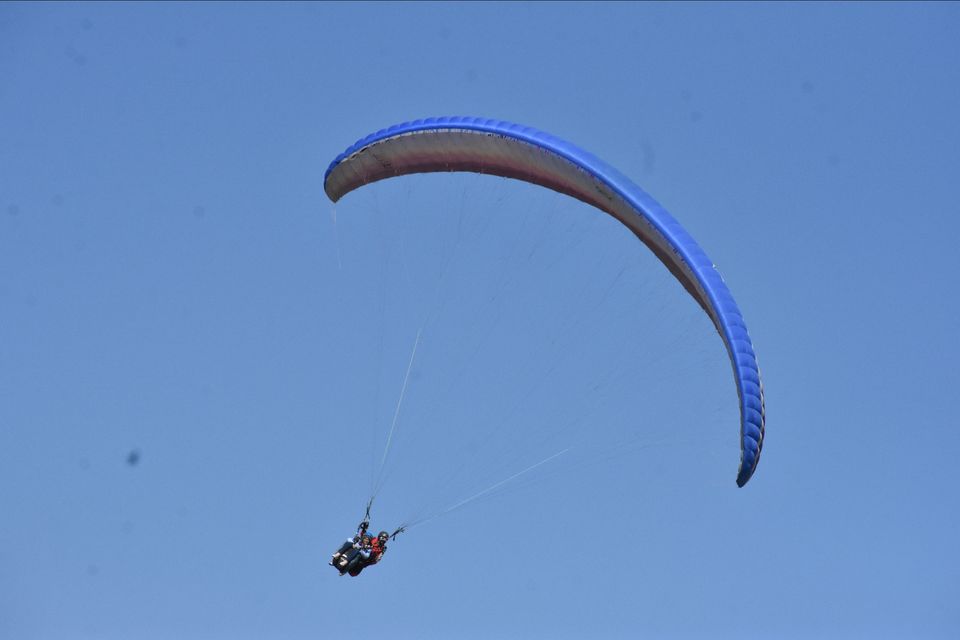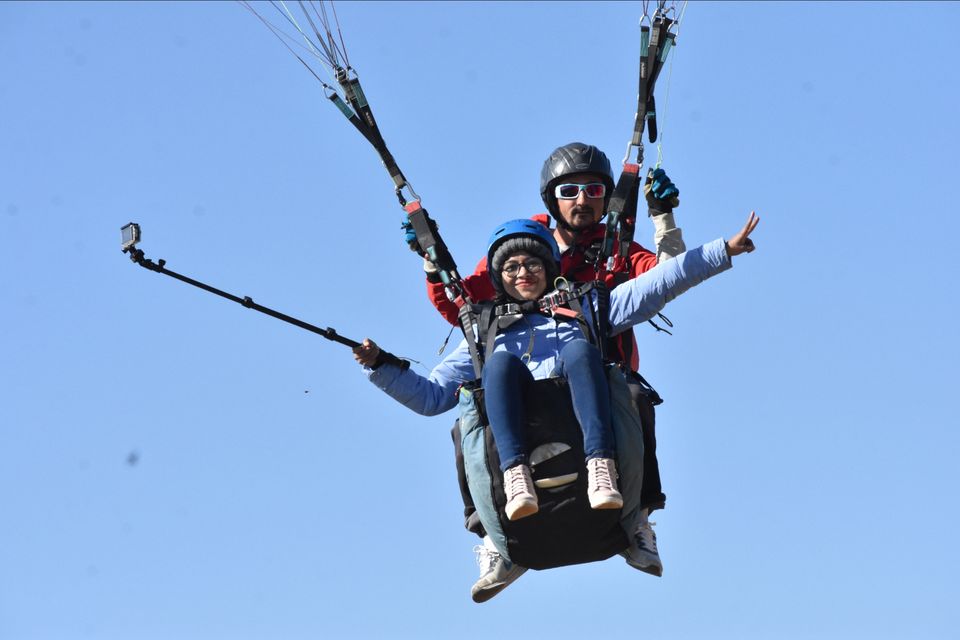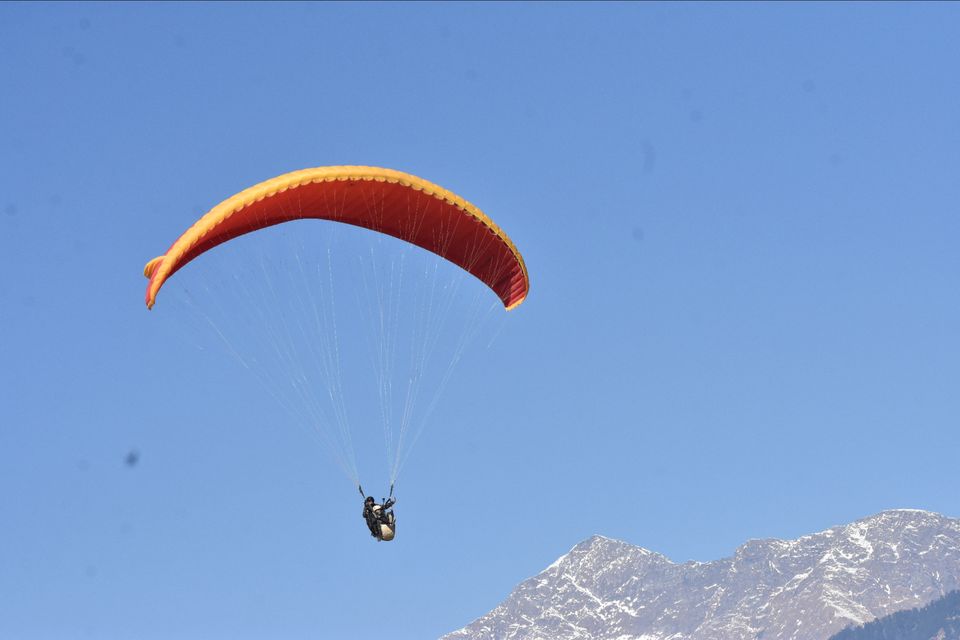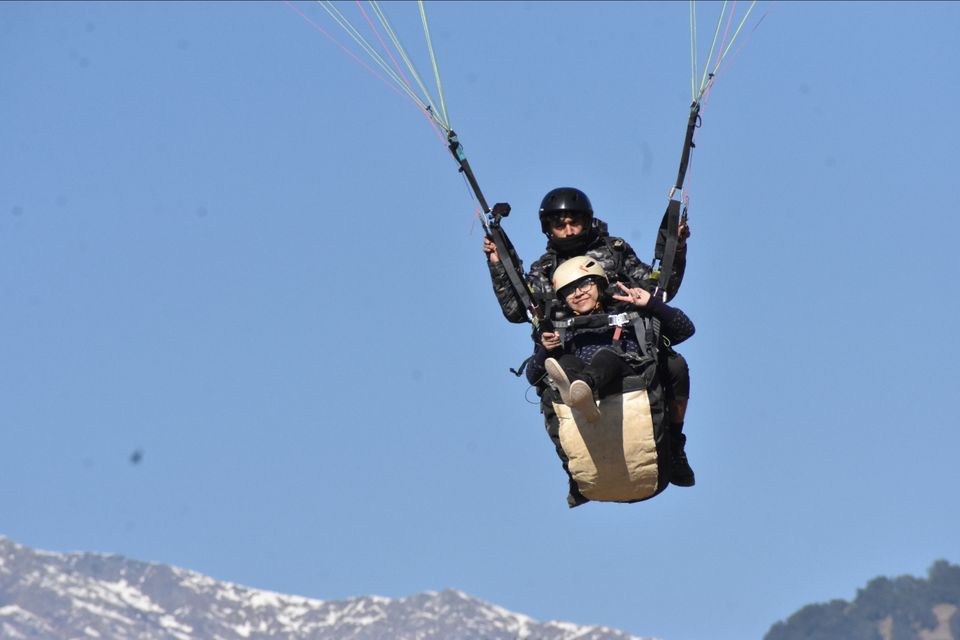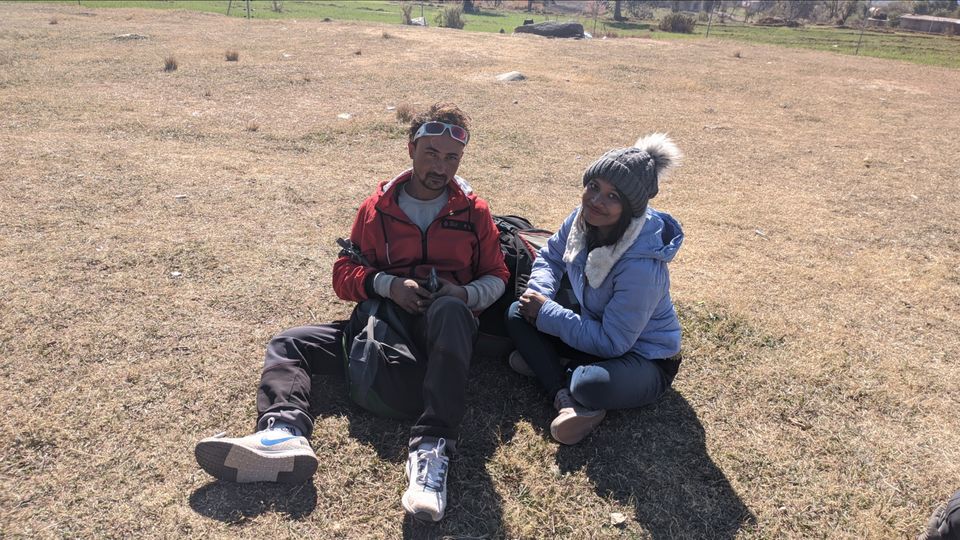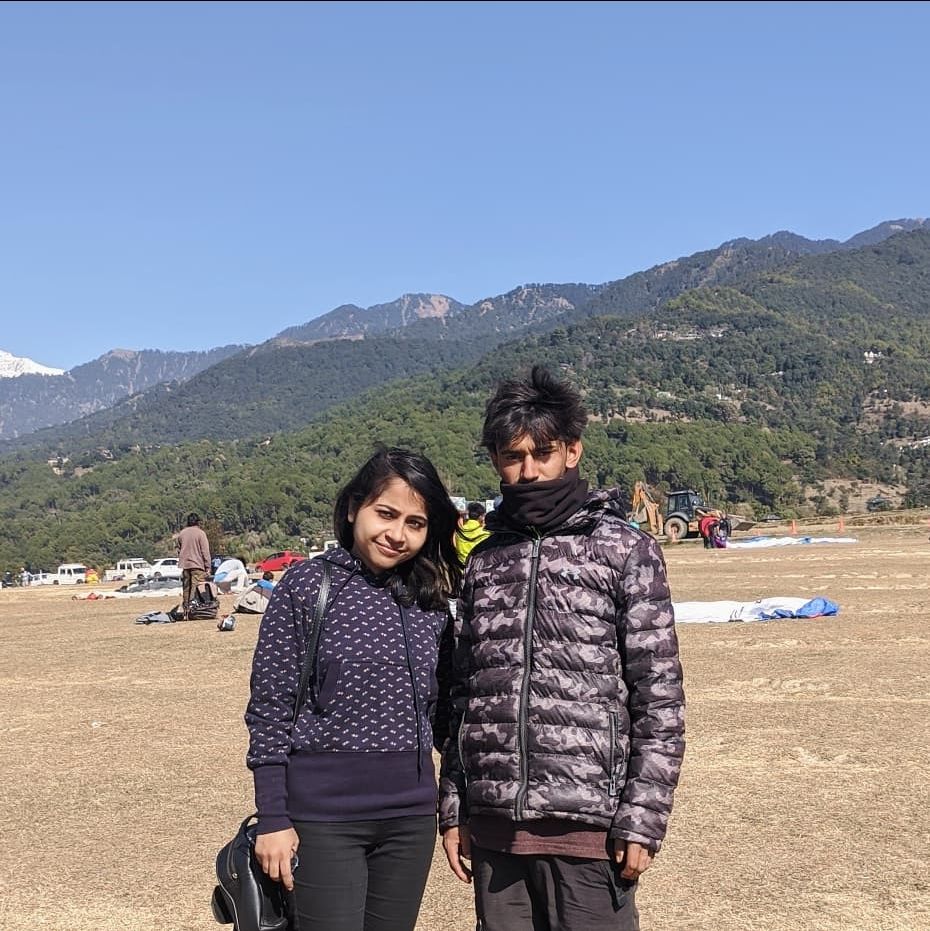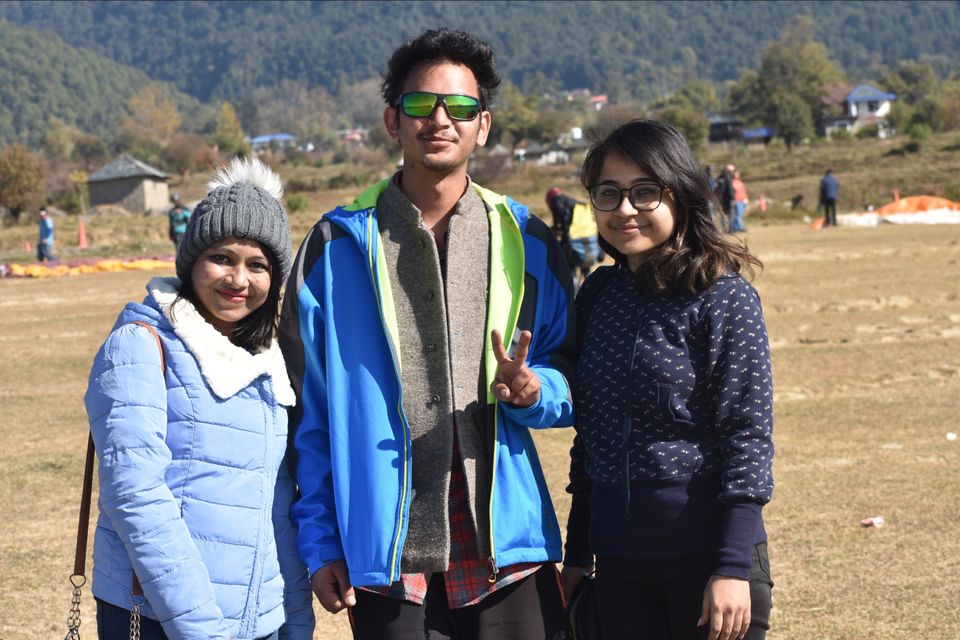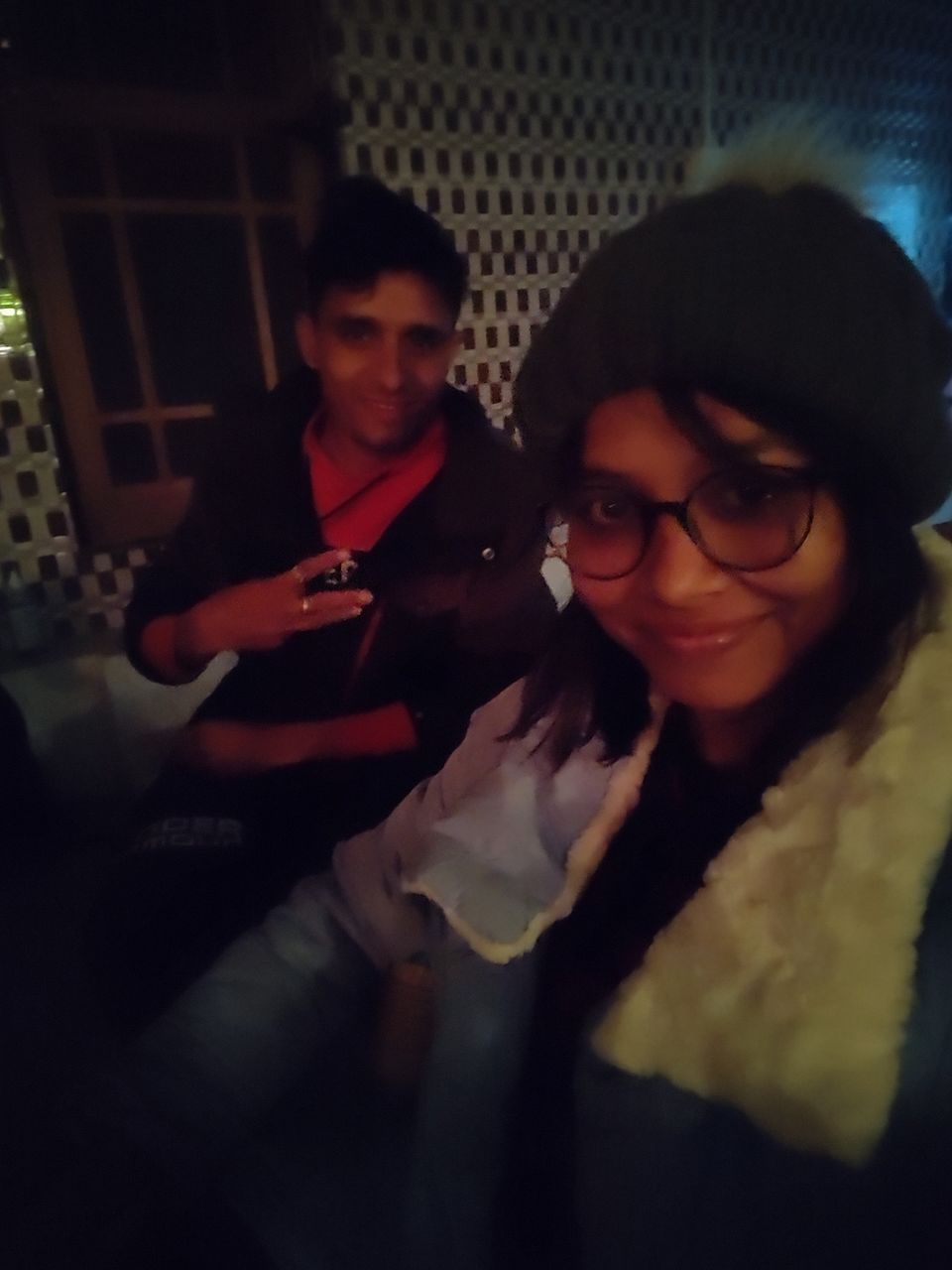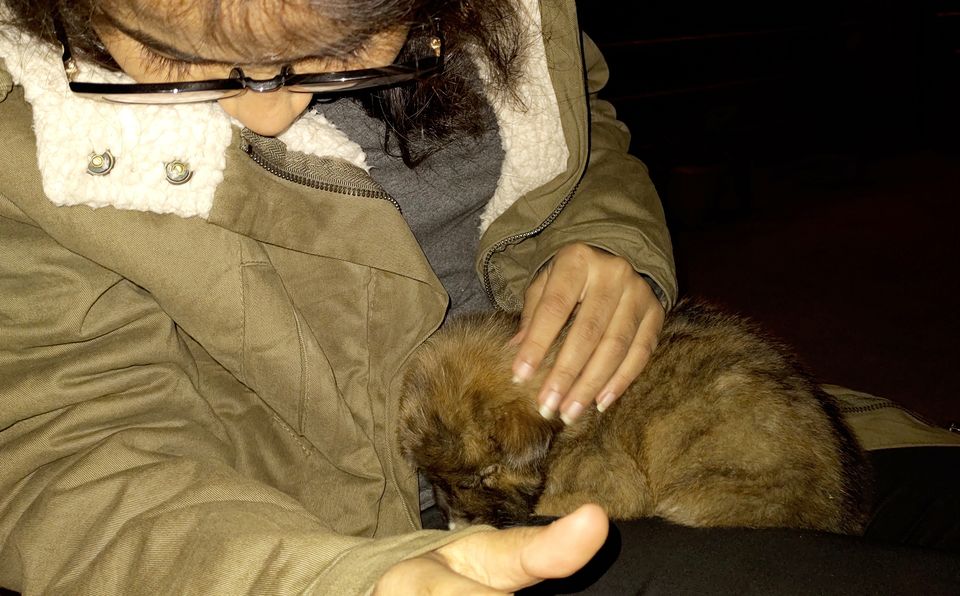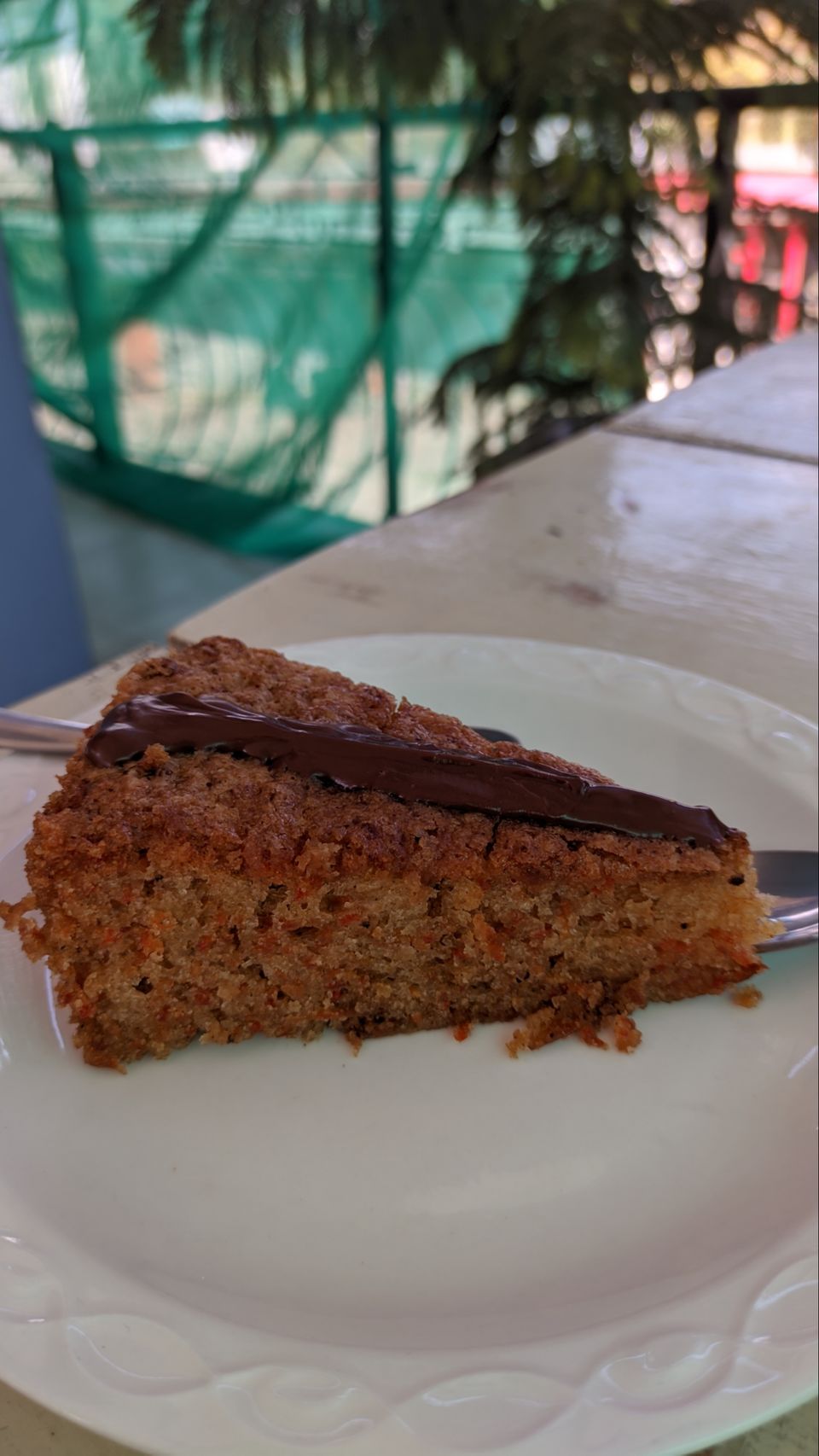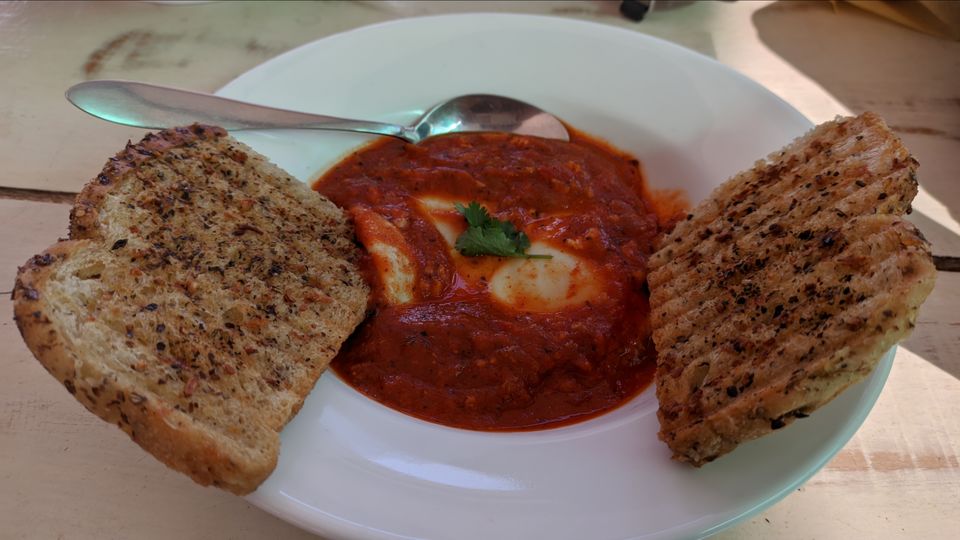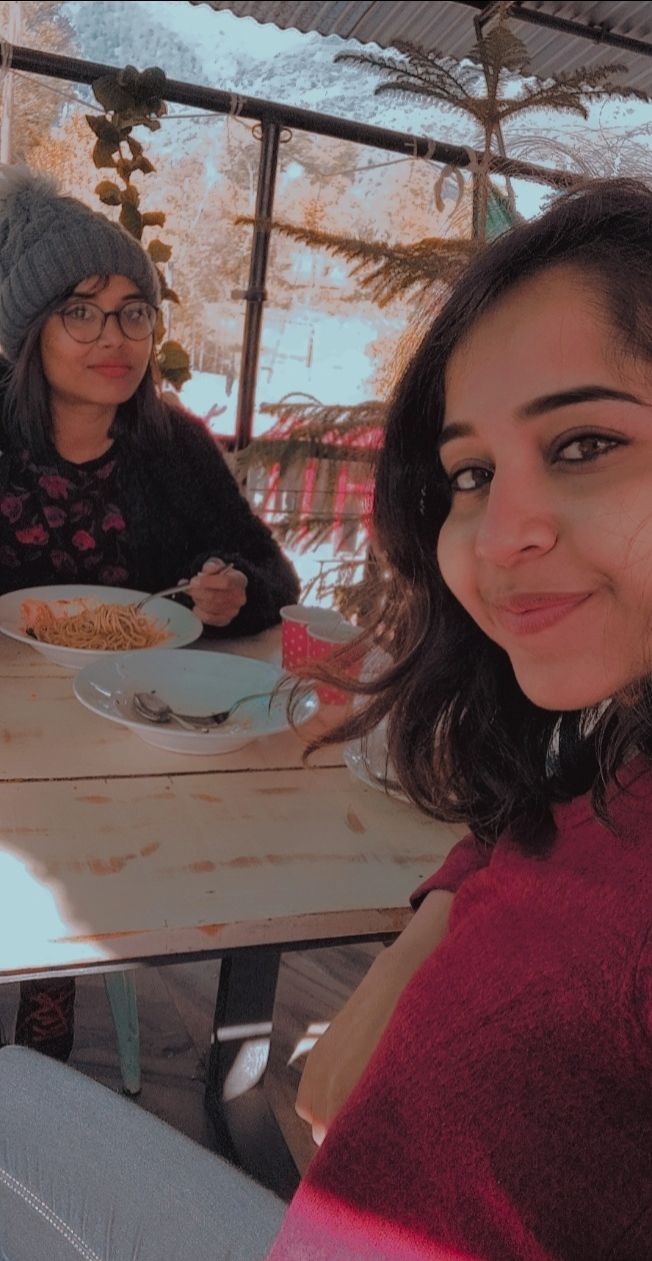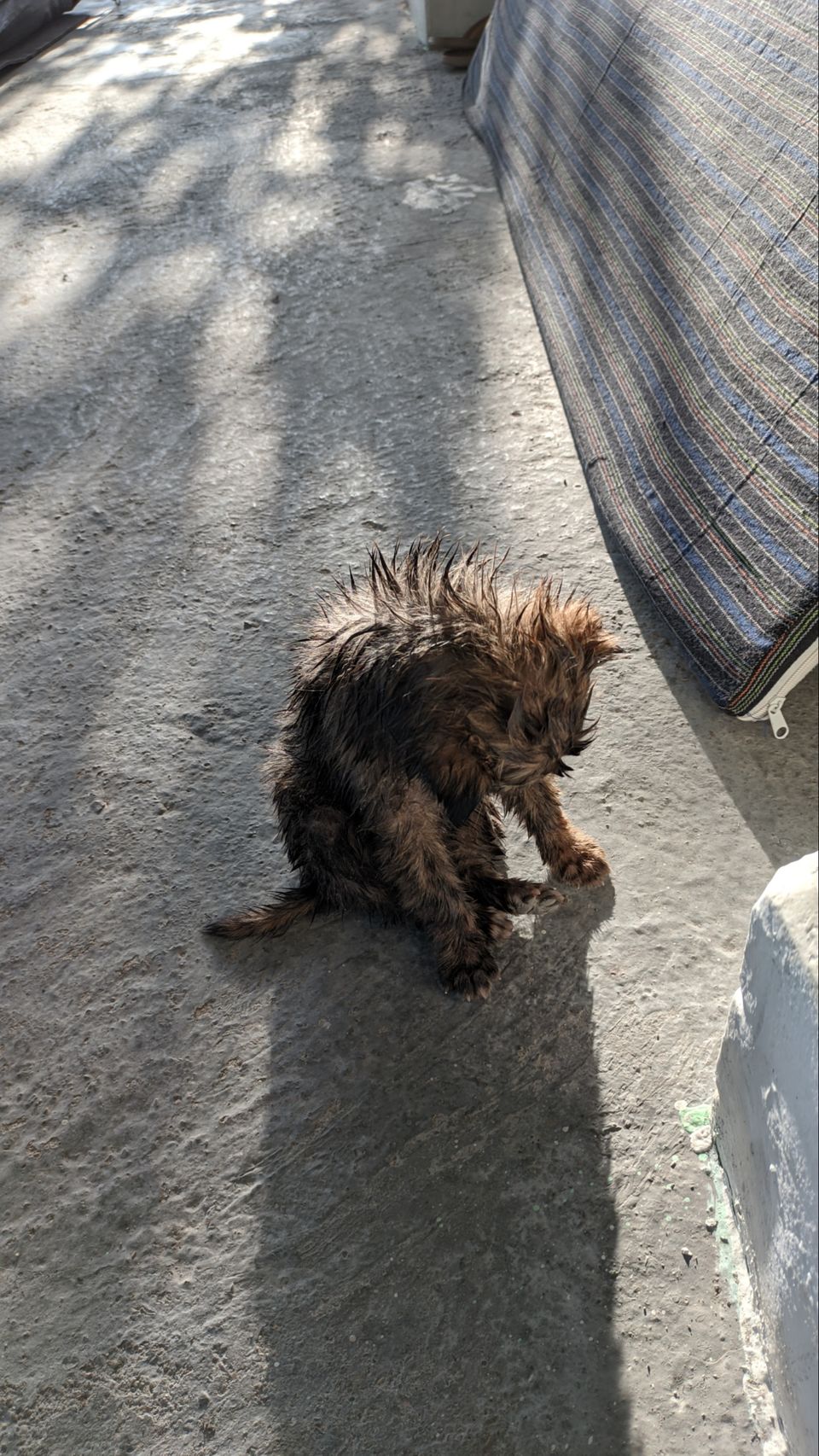 We reached Delhi the next morning, spent the morning in a hotel, had lunch in a Russian restaurant and left for Kolkata in the late afternoon. I would speak for the both of us here when I say "As much as Dharamshala-Mcleodganj was commercial, Bir was very much the opposite. Bir will stay with us for long"
Our initial trip was planned @ 15k INR but our return flight got cancelled so we had to book another one at higher price. Also due to farmers' protest and CoVid-19 restrictions, most of our journey got hectic and we had to shed few extra bucks from our pockets. So our trip went from 15k to 20k but it was worth it. Even with an injury and a few more thousand rupees, we came back with memories that we'd treasure for years. 🤍🌷