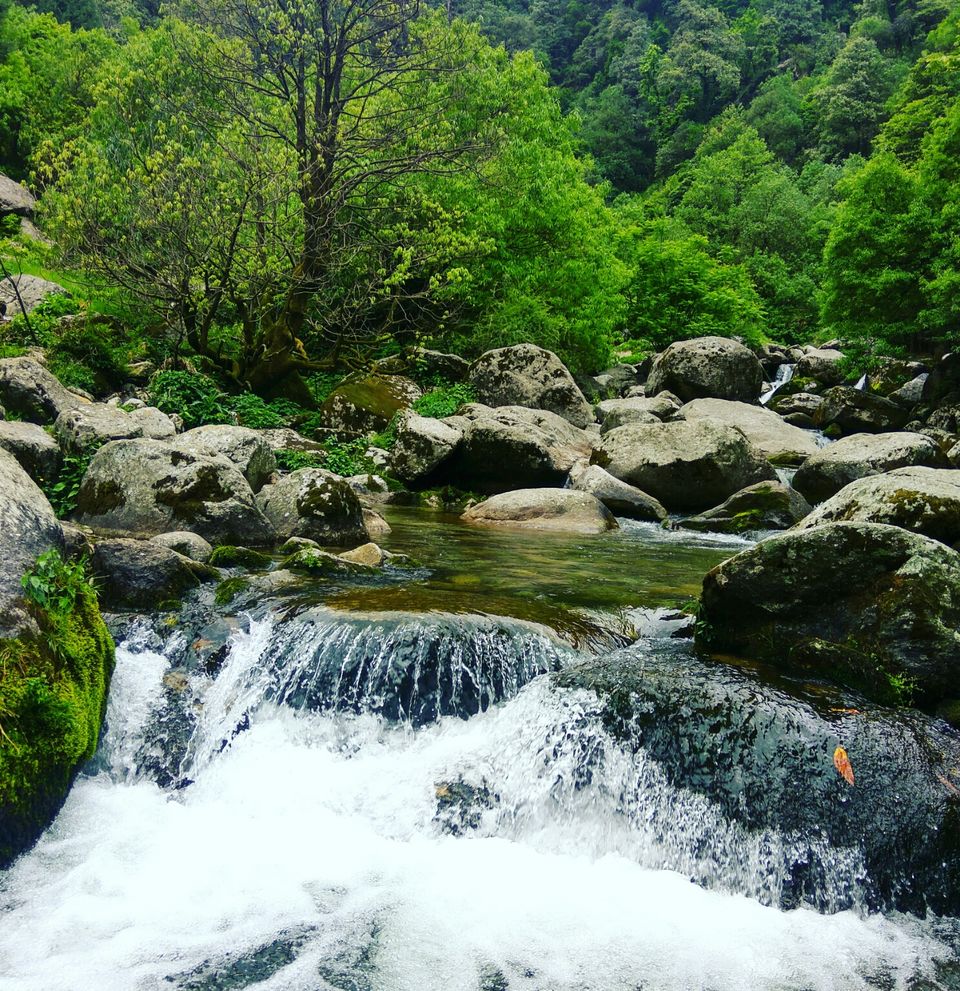 In the summers of May when the temperature of NCR is looking to hit the half century mark, everyone tries to escape this scorching heat. So we thought the same and decided to go to my favourite hill station McLeodganj but added Bir billing as a new place. Also, we decided not to conquer triund this time. As I have been to McLeodganj many times. We opt for a new unexplored trek of Kareri Lake as our trekking option. So the itinerary was as Delhi-Bir Billing-Mcleodganj-Kareri lake.
We booked a Volvo from Delhi to Baijnath. There are many options reaching Baijnath. One can book a private or HRTC Volvo. By train, you can reach Pathankot and book a cab for Baijnath. From Baijnath you can book a private cab or can opt for a bus to Bir but the buses frequency is not so good.
Follow me @ www.instagram.com/globe_trotter_boy

We were in Bir by 10 am and having our breakfast at Garden view restaurant. As I have a local contact so it was easy for me to settle up there. We booked for Paragliding and Go Pro in 2200rs. We left for Billing, you can trek to billing as well or can go by motors. Many tour organisers added the trek option but it is not a good trek.
We reached the jumping point in about 45 mints by a motor. I always had a jumping phobia. So I was getting anxious as we were nearing the jumping point at Billing. However, we reached and set up for the Paragliding. One of the pilots informed me the best time for Paragliding is after 12 pm as the wind settles down. It was not that much scary as I have thought of. You just have to run for 3-4 steps and then the glider will lift you upwards. After that, you will find yourself at a height of 4000ft. and above the vast Dhauladhaar range. In winters it will be more mesmerising as you will see the snow peaked mountains around you. It was a 30 min adventure and then landing at Bir. So now you will be free for the day. Either you can go to McLeodganj or there is an untouched Barot valley around 30 km with the water reservoir for electricity purpose. You can camp there for the overnight and have a good time there.
However, we decided to come back to McLeod Ganj. You can have both options for commuting. A 7 seater taxi will charge ~2000rs from Bir to McLeod Ganj. We opt for a bus so, you can take a bus to Baijnath or Palankhet and then to Dharamshala and then McLeod Ganj. This bus route cost us 100rs per person and 3 hours.
I was in McLeod Ganj again. But what I saw was unexpected it was not the McLeod Ganj I have visited so many time. It was looking so much commercialise and too many tourists. I was thinking as I am back to NCR with so much noise and horn honking. Though we spent there a night and roamed about the market. You can have a hotel from 500-4000 Rs. per night.
The next day we decided to go to Bhagsunath temple and waterfall. The early morning time is best for this. We had our breakfast at woesar bakery. If you are a chocolate or cake lover this is the place to be at in the morning.
You can go for Dalai Lama temple as well. There are few more tourist points in MacLeod Ganj as Naddi village, Dal lake, sunset point. But these are for tourists not for travellers.
We took a cab to Kareri village. The Kareri lake trek is still unexplored and very less populated than then the Triund trek. You can read about Triund trek at All Nature Lovers Must Visit McLeod Ganj.
The 7 seater cab charged us 2000 rs to Kareri village. Always bargain for cab prices when you are at hill stations. Also, there is tourist complex in the main market of any hill station from where you can get the enormous information.
It was a three-hour journey on a beautiful road. You will find many points where you can step down from your cab and enjoy the view.
We reached Kareri village about 4 pm and with heavy rains. We sit in a local shop till the rains clear. It is a small village with about 30 homes. We decided to have overnight camping in the village. It charged us 500 per person including the dinner and the next morning breakfast. The local Rajma is the best thing here in the food.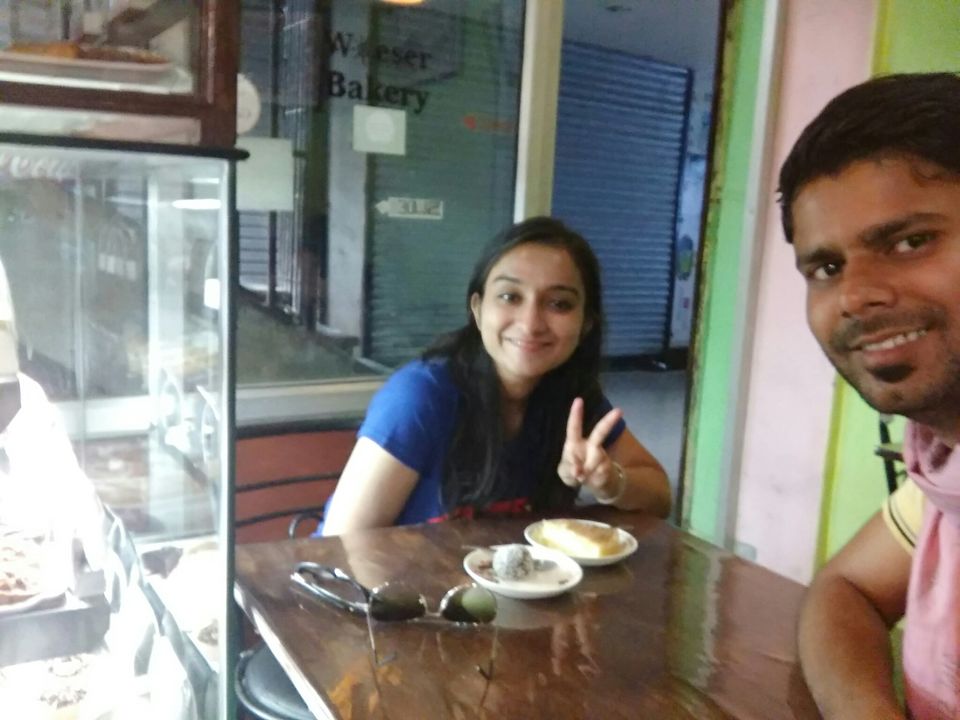 Next day we started for the trek. It is a 14km trek from Kareri village to Kareri lake but manageable in 6-7 hours. If you are a new trekker then wake up early at 5 am have the breakfast and left the place. So that you can have enough time to cover it. Initial 3,4 km are alongside on a road and then the real trek starts. The path for the trek is way beautiful. You will find the river flowing on the one side and hill on the other. It is advisable to have a local guide with you, or you should merge with another group. Because the trek path is in the midst of forest and there are chances that you can be lost in it.
There are only 2-3 shops in the way so carry eatables and other essential stuff with you. Mid-point is Revti village, you can stay here too or can do an overnight camping as well. If you have enough time or wanna to cover the trek next day.
After reaching the Kareri lake you can admire the beauty of the lake and the glacier of it. There is a field you can set up your tents there. The camping charging is almost same as of 500rs but the food option is very limited because of high altitude. You can have music and bonfire and enjoy the outing.
You can also trek further till the glacier if you want which is 2,3 ahead from the lake.
Next day as you wake up you can have breakfast and some walking around the lake area. Then you can start the trek down which can be done around five hours.
Please plan the next step of booking cab from village to Dharamshala and then booking tickets to Delhi and schedule accordingly.
You will have now have fresh the memories of the trip.
Essentials:
All the regular stuff required for trekking like toiletries, dry fruits, chocolates, first aid box, raincoat or poncho.
Budget: 7-8k for the entire trip including the cost of Paragliding as well.
Time: at least 4 days