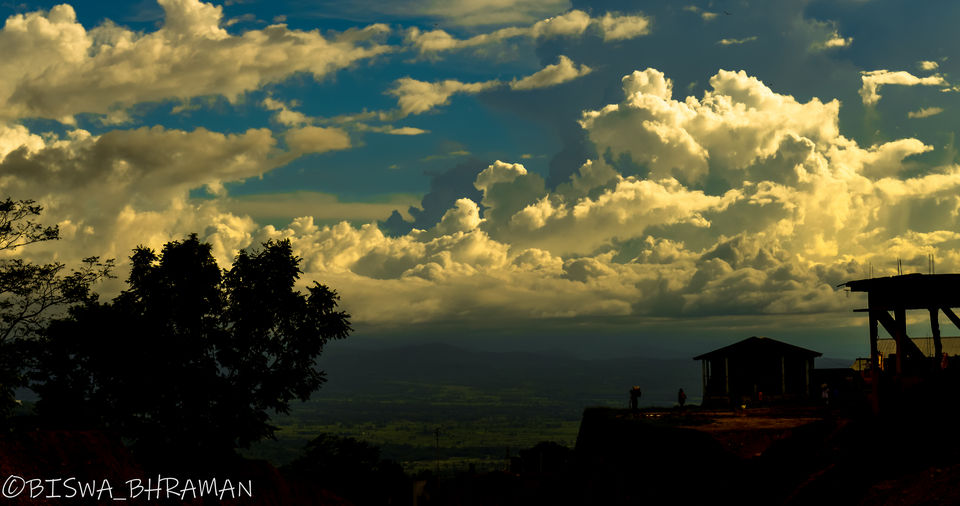 While descending down from the valley,I paused,looked back and heaved a sigh of satisfaction.An old adage kept poking my brain-"Better to see something once than to hear about it a thousand times." Really,seeing the vista evokes a different feeling altogether nothing in comparison to reading blogs or watching youtube videos.The place literally blew my mind off.As I am writing this blog,its' reliving those beautiful days worth thousand years of life....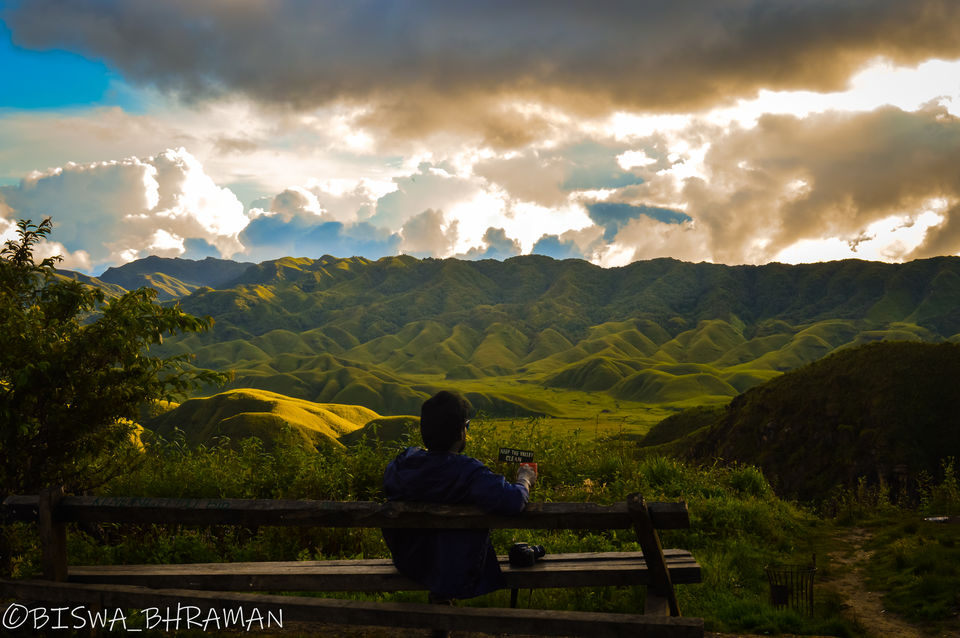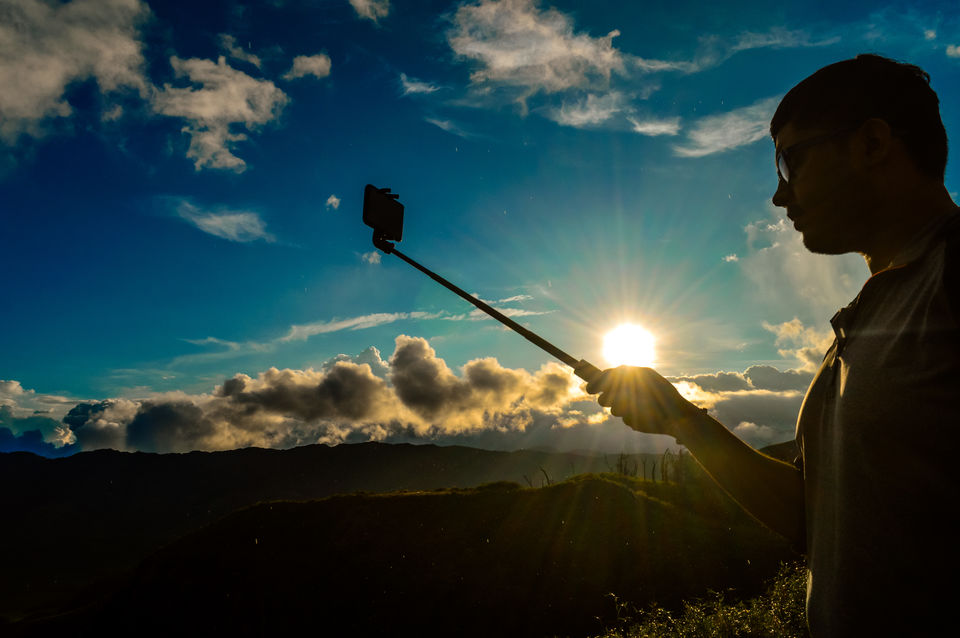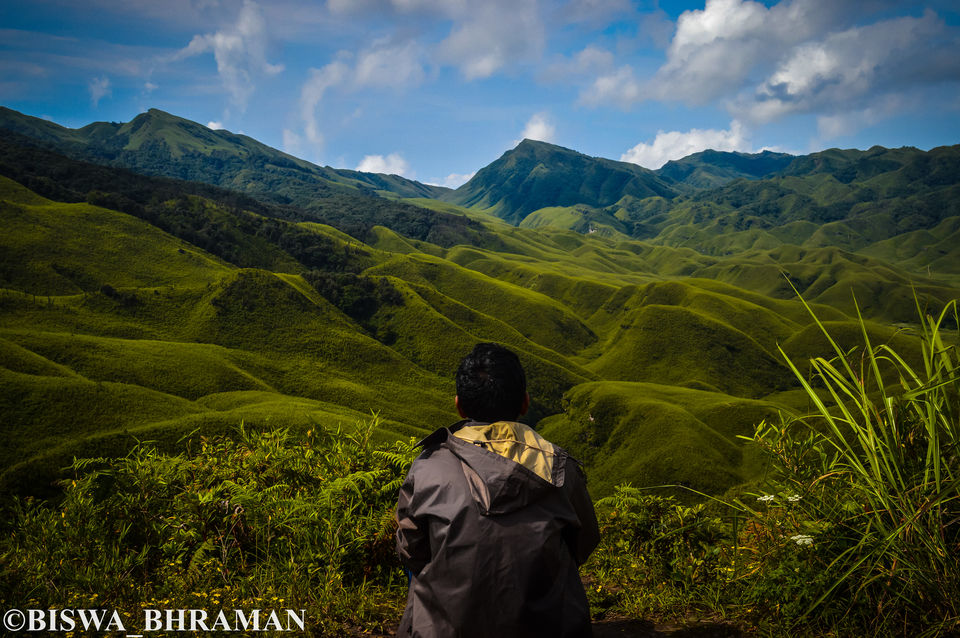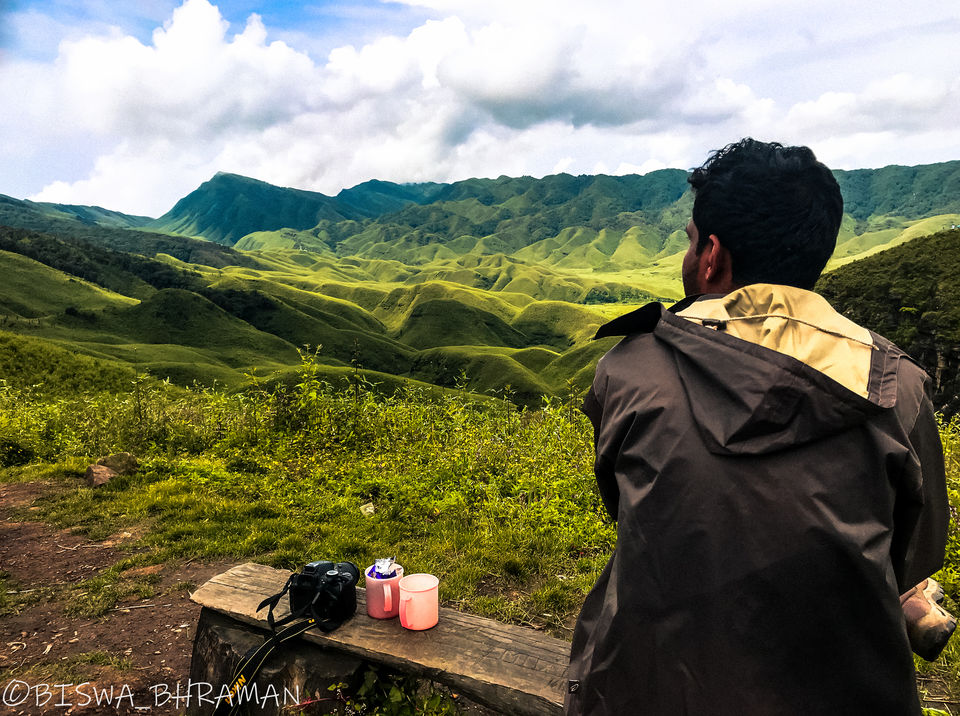 Itinerary ::
Day 01- Kolkata-Dimapur-Kohima
Day02-Kohima-Vishwema-Dzukou Valley
Day03-Dzukou Valley-Vishwema-Kohima(There is an alternate route exists through Zakhama)
Day04-Kohima sightseeing
Day05-Kohima-Dimapur-Kolkata
Inner line permit ::
Inner Line Permit is used by non-Nagas travelling to Nagaland beyond Dimapur. Inner Line Permit is an official travel document issued by the government of Nagaland.
Office Address ::
Delhi : Deputy Resident Commissioner
Nagaland House, 29-Aurangzeb Road, New Delhi
Ph-(011) 23794680/23792471
Kolkata : Assistant Resident Commissioner
Nagaland House, 11, Shakesphear Sarani, Kolkata
Ph-(033) 22825226/22828118
Guwahati : Deputy Resident Commissioner
Nagaland House, Sachel Road, 6 mile, Khana Para, Guwahati.
Ph-(0364) 2520083/2520670
Shillong : Assistant Resident Commissioner.
Nagaland House Norgrin Hills, Shillong.
Ph-(0364) 2520083/2520670
It is also issued by Deputy Commissioners of Dimapur, Kohima and Mokokchung.
It is better to have ILP beforehand to save time as well as any unforeseen hiccups while travelling.
I was unable to find any option of e-ILP. So,submitted our offline application to Kolkata office (carry original ID card) and got our ILP within 3 days.
Some of the stones are loose and wobbly so do be careful. It's the sort of damp, humid forest environment that would usually be infested with leeches, so have a bag of salt at the ready if you're hiking up these steps in the monsoon season.It took us around 2 hrs. to brave this climb.

The Dzükou Valley is a valley located at the border of the states of Nagaland and Manipur. This valley is well known for its natural environment, seasonal flowers and flora and fauna.
We took our flight from NSCBI airport,Kolkata @1100 hrs which landed us @Dimapur airport @1300 hrs.Plenty of shared autos are available outside the airport @300/- for Dimapur Railway station.From Dimapur railway station ,we booked a private taxi(dilapidated in condition) for our onward journey to Kohima. Now,the condition of the road is extremely bad so much so that it will test all your joints to the full extent.Though its' a 75 km odd journey through NH-29 ,still it would take around 3 hrs to reach the capital town of Nagaland courtesy to bed-draggled condition of roads.Clouds almost engulfed the quaint little town of Kohima when we reached there @0500 pm.Obviously, being two bachelors backpacking, didn't have any hotels booked in.After little bit of searching we took a hotel named Aurora @1200/- per night housed at the central location.
Viswema village is approx. 25 km south of kohima ,takes around 1 hour to reach this village. Plenty of taxis are available@Kohima taxi stand to take you to Vishwema at a cost of 800 rs.(private ones not shared).From the village itself there is another 8-9 km journey ahead to reach the trekkers point from where trek for dzukou valley actually starts.As the condition of these 8 km stretch is pretty bad, except land rovers/sumos no other vehicles won't be able to ply in this route.So, we took a shared jeep for the 8 km stretch at a cost of 250 rs. per person to start the trek early.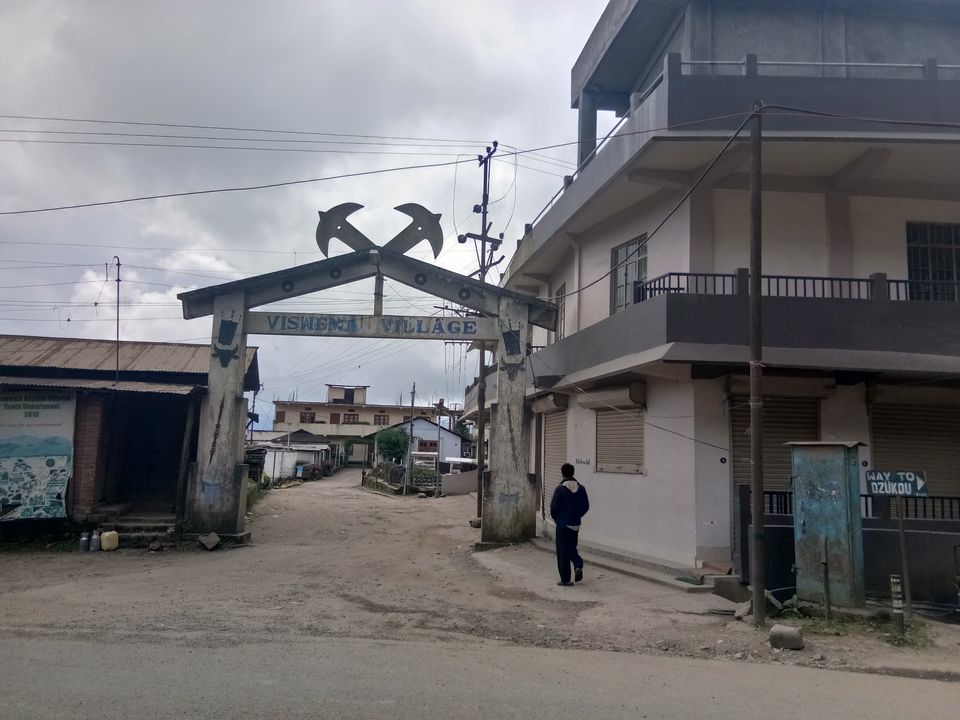 Finally, we started our trek around 1100 hrs.From here it's a challenging, energy-depleting ascend, rough-dilapidated steps, which unrelentingly snaking upwards all the way to the crest of the hill, at which point you enter the Dzukou valley.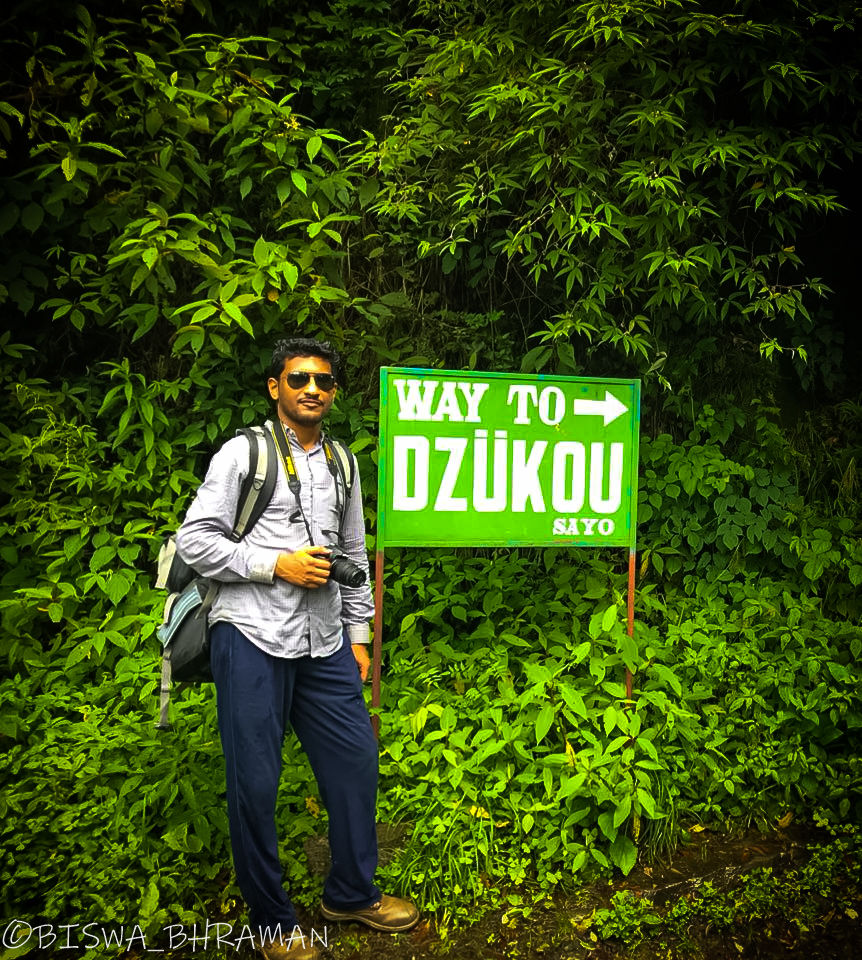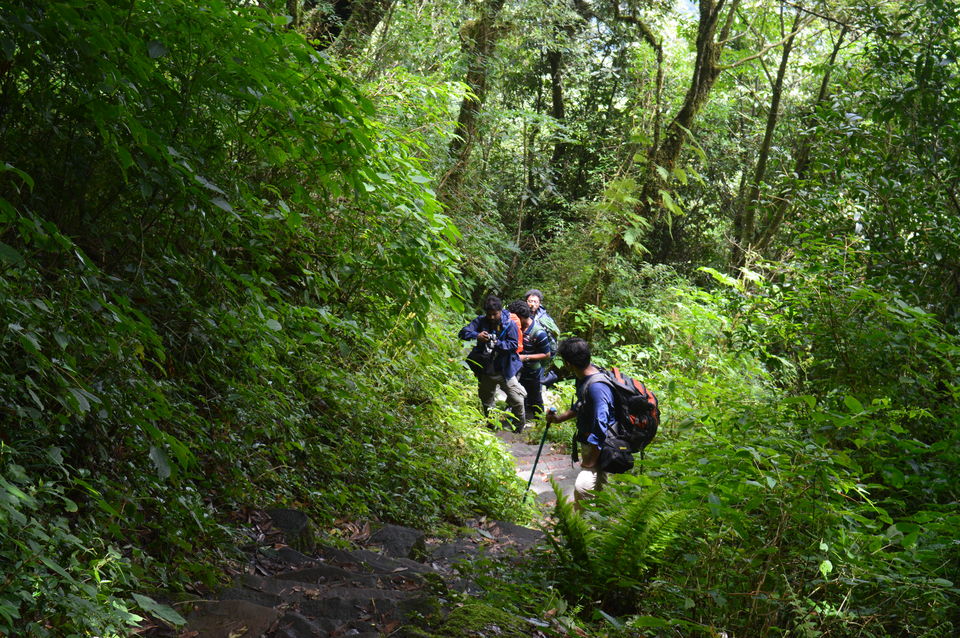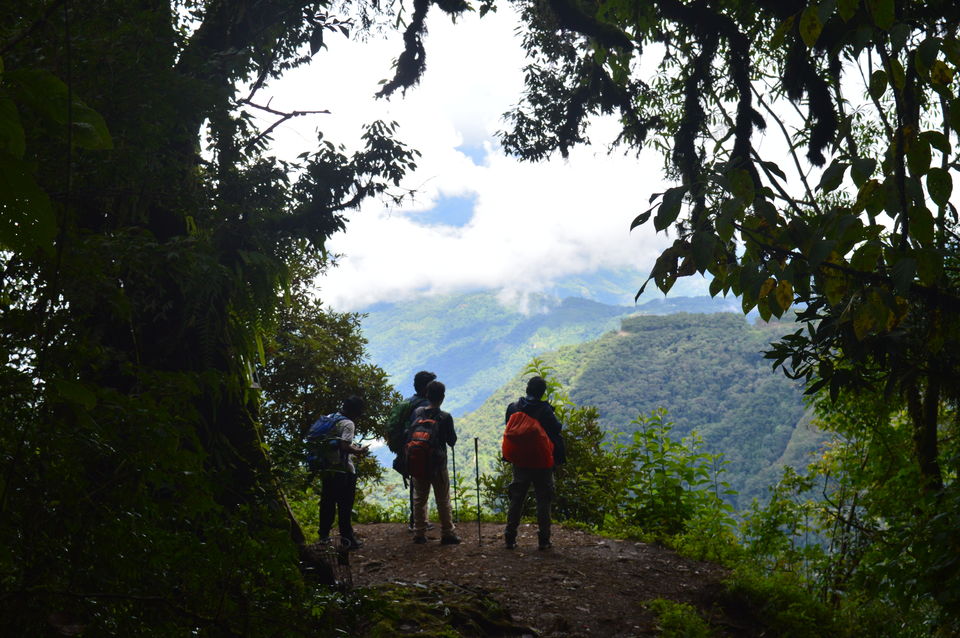 Some of the stones are loose and wobbly so do be careful. It's the sort of damp, humid forest environment that would usually be infested with leeches, so have a bag of salt at the ready if you're hiking up these steps in the monsoon season.It took us around 2 hrs. to brave this climb.
After the tough grind all the way up to the valley crest, you'll eventually reach the pass where the trail enters the Dzukou valley. If you're anything like us, this moment will probably be one of the highlights of your trip.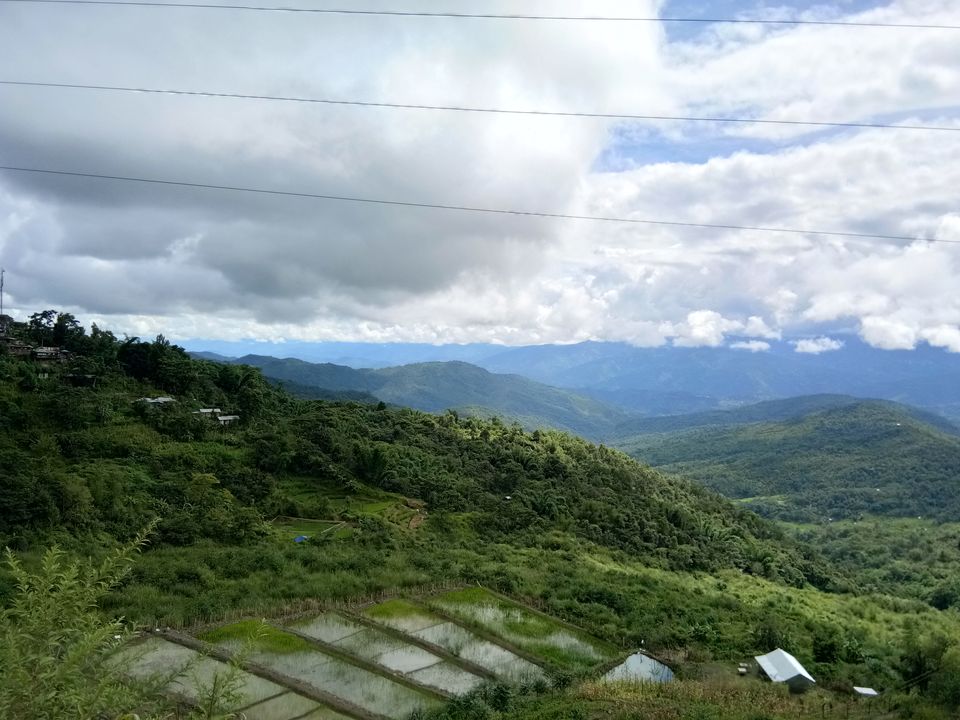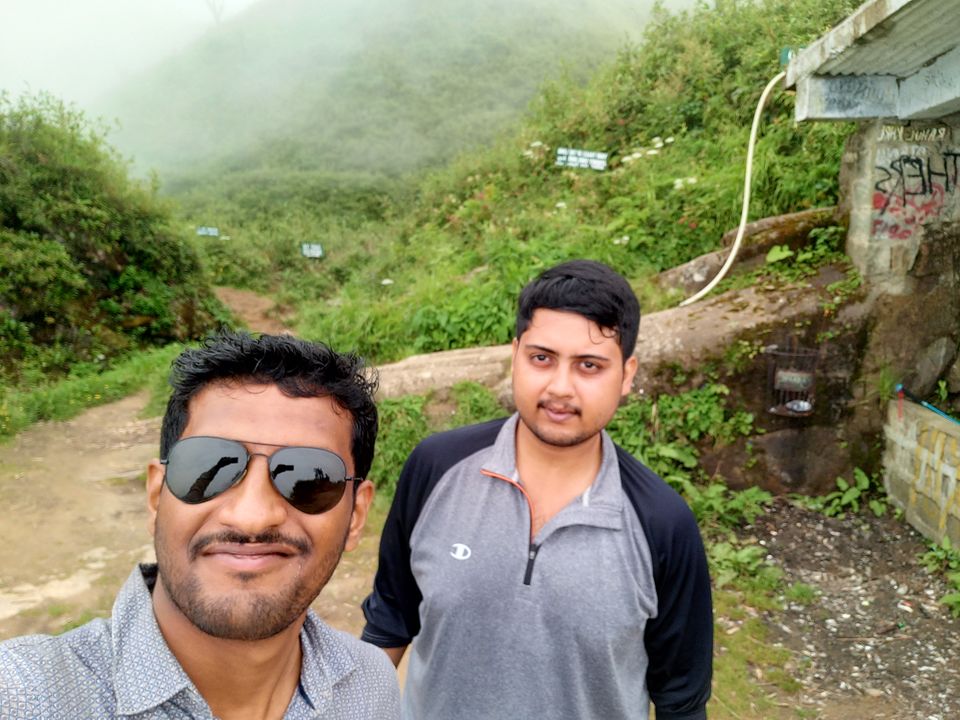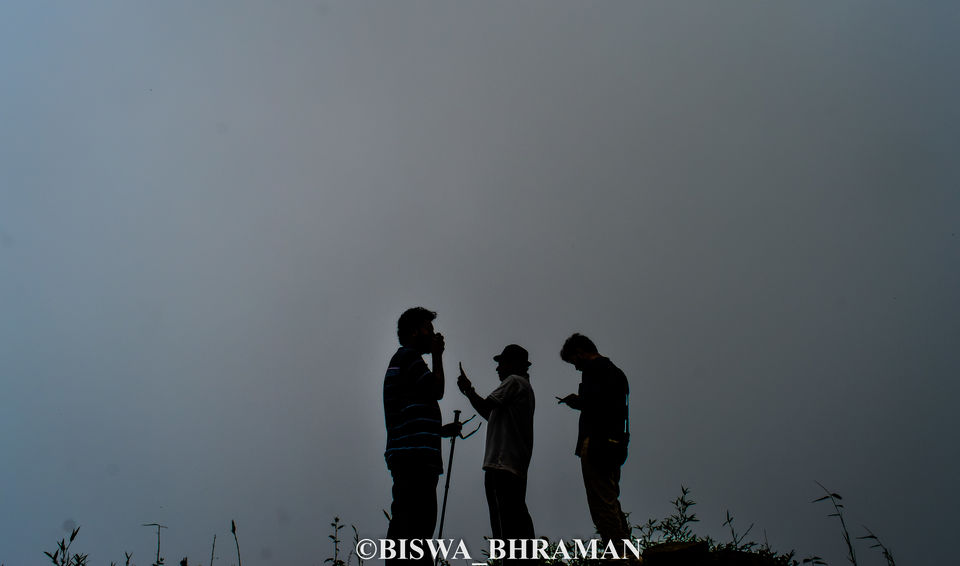 The view is breathtaking.I am pretty sure that it will evoke a sense of awe and intrigue.The sense of euphoria we experienced upon finally reaching the crest of the valley and transitioning into this surreal new world of ghostly tree skeletons and rolling bamboo-clad hills made the struggle of the climb all worthwhile. To enter Dzukou truly feels like stepping into another dimension. Perhaps this is how it feels to enter through the gates of heaven?
From the pass approx 4-5 kms trek lies ahead to reach the rest house .The good news is that the trail is pretty even and with every step a new vista gets opened up in front of your eyes which simply befuddling.A sprawling green carpet stretched miles after miles is nothing sort ethereal.The path snakes along the slope of the valley, its twists and turns dictated by the valley's folds and contours. You will cross a number of small streams and will have to push your way through a few overgrown patches of bamboo.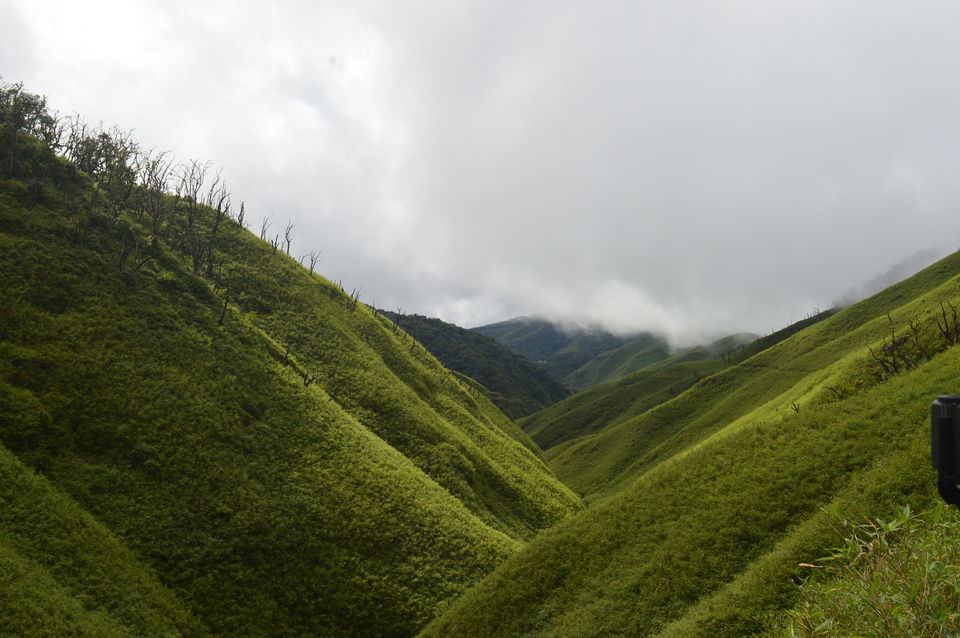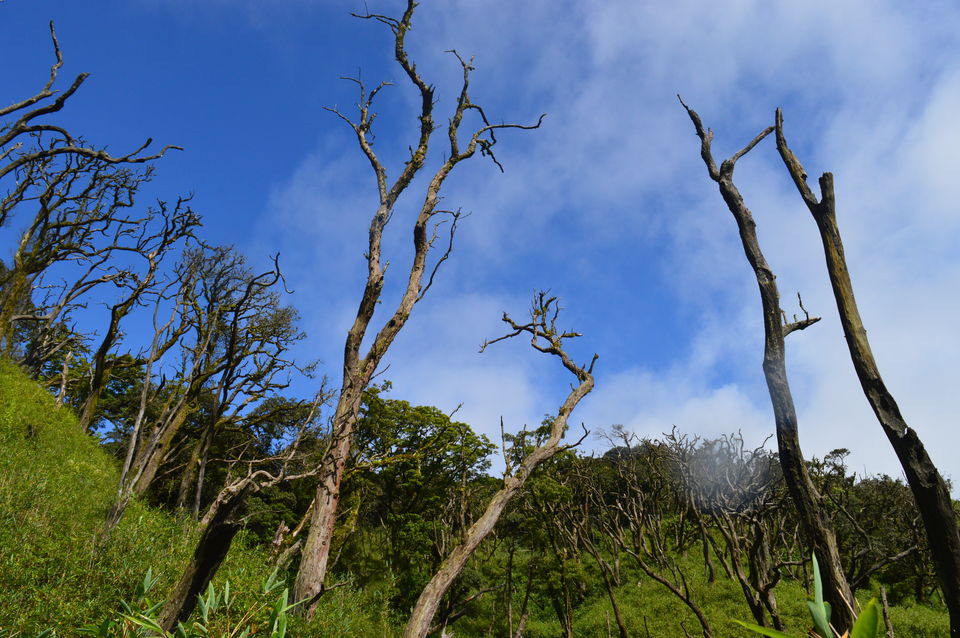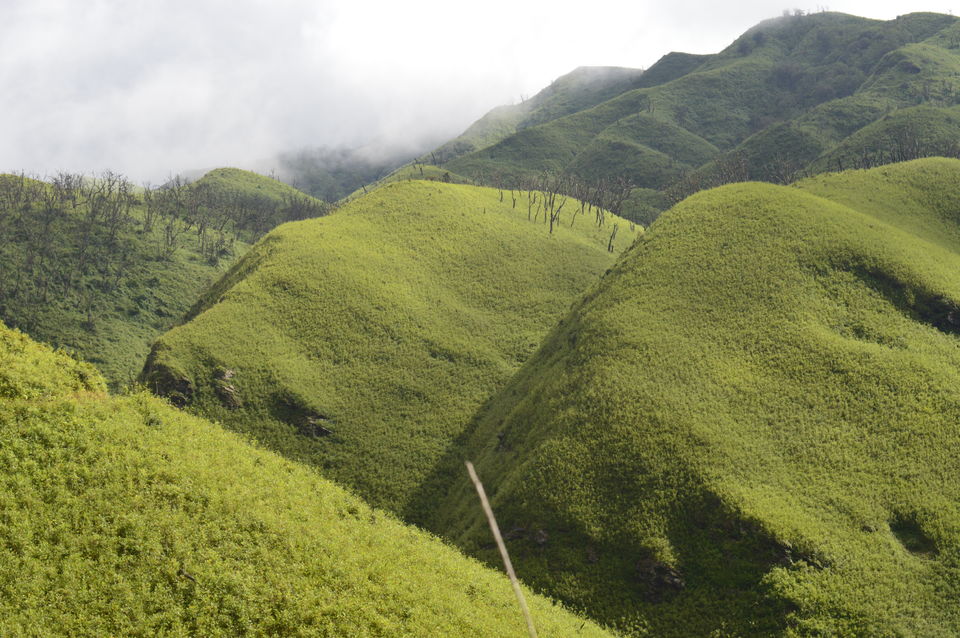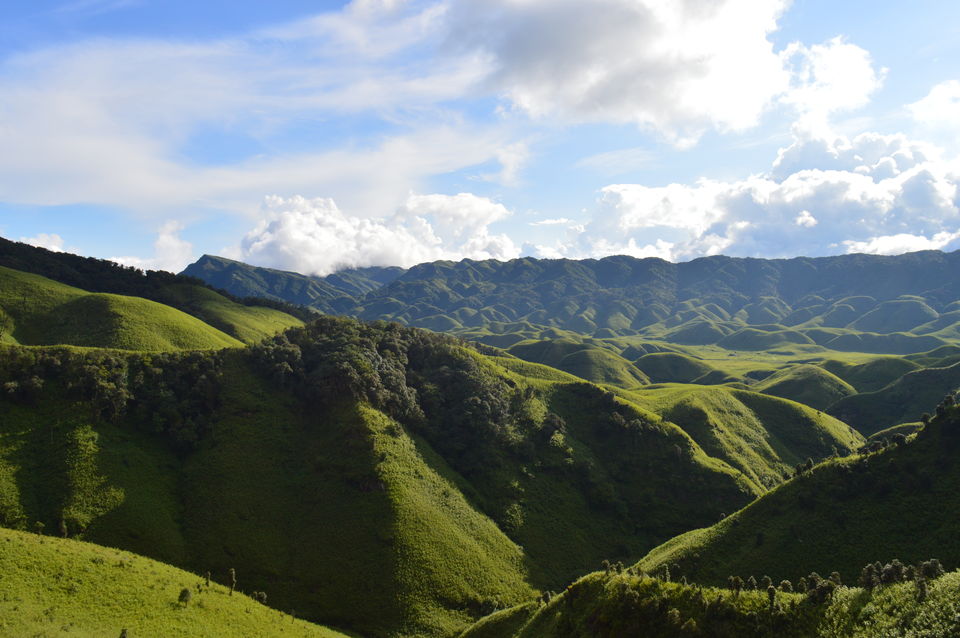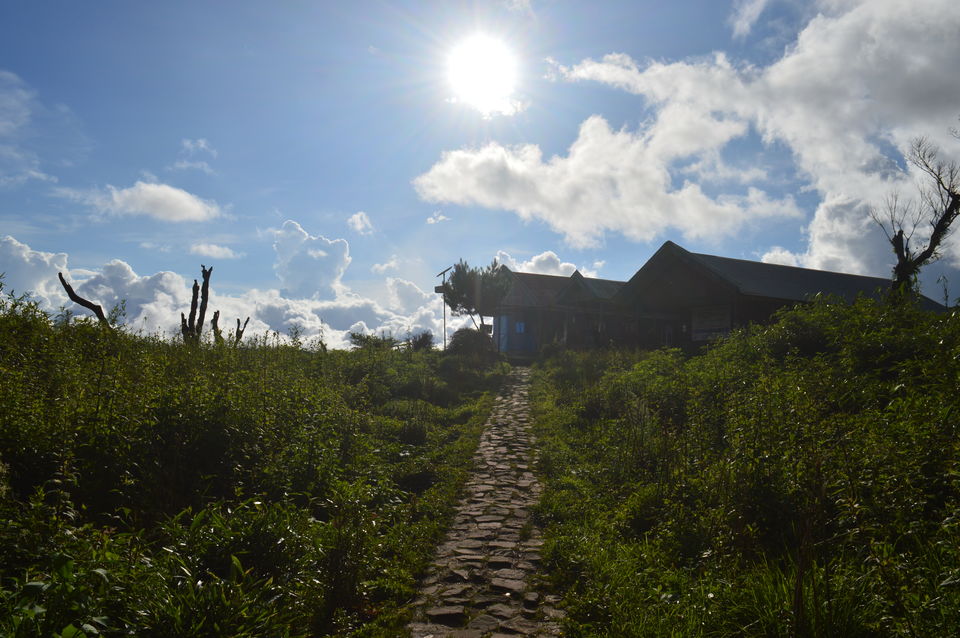 @Dzokou valley both private as well as shared accommodations are available.There are two dormitories in which 30-35 people can be accommodated in one dormitory. There are three private rooms available where the cost per person is Rs 300. There is a small shop at the back of the rest house where one can buy instant snacks like maggi and cup noodles. The cost of every food product is double of the MRP of that product. There is an amazing place to sit alongside the rivers viz Dzukou river and Japfu river and spend a memorable day at the far end of the Dzukou Valley. The mesmerising and soothing sound of flowing water enriches every part of your soul like never before.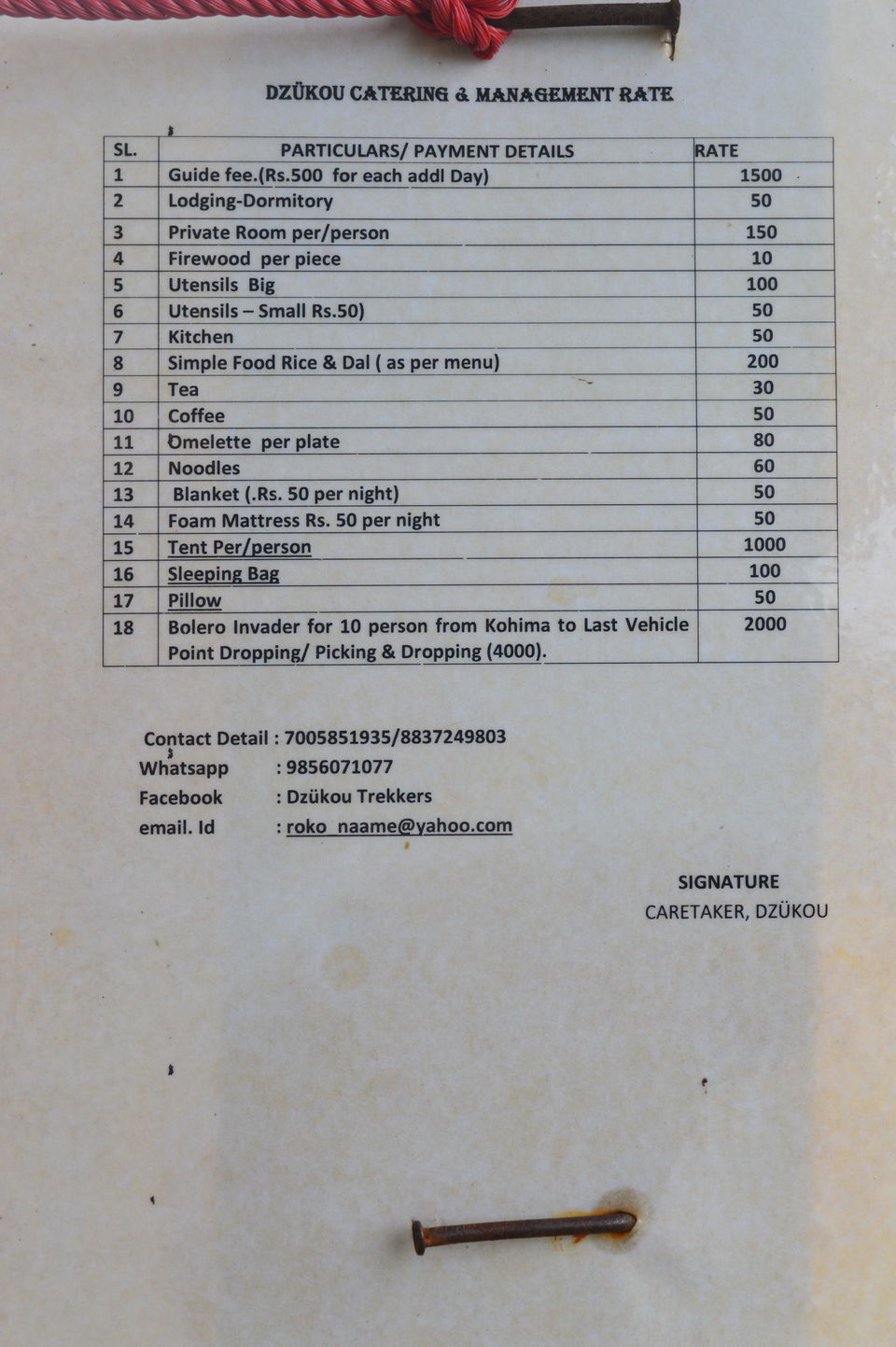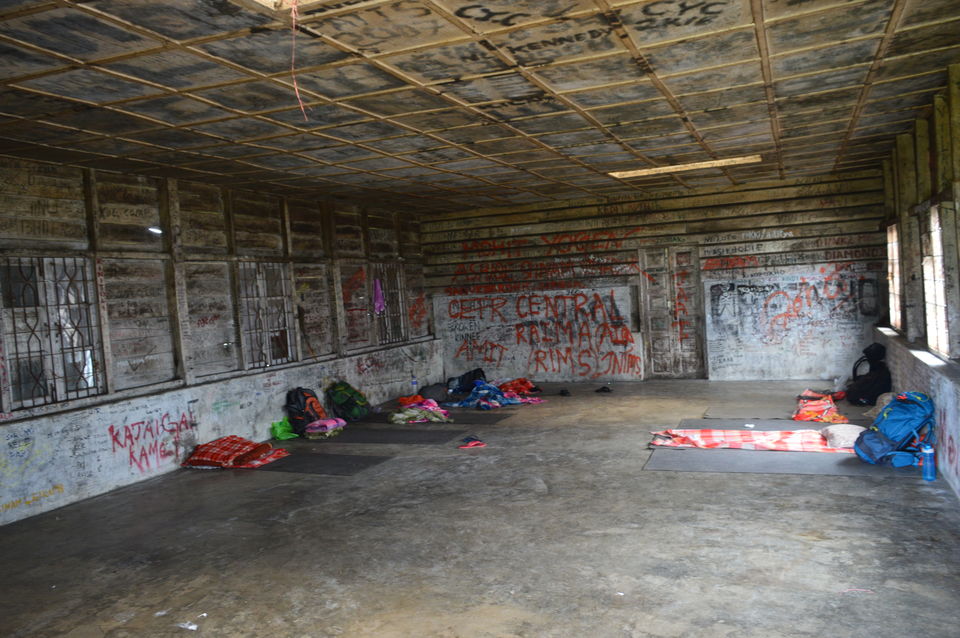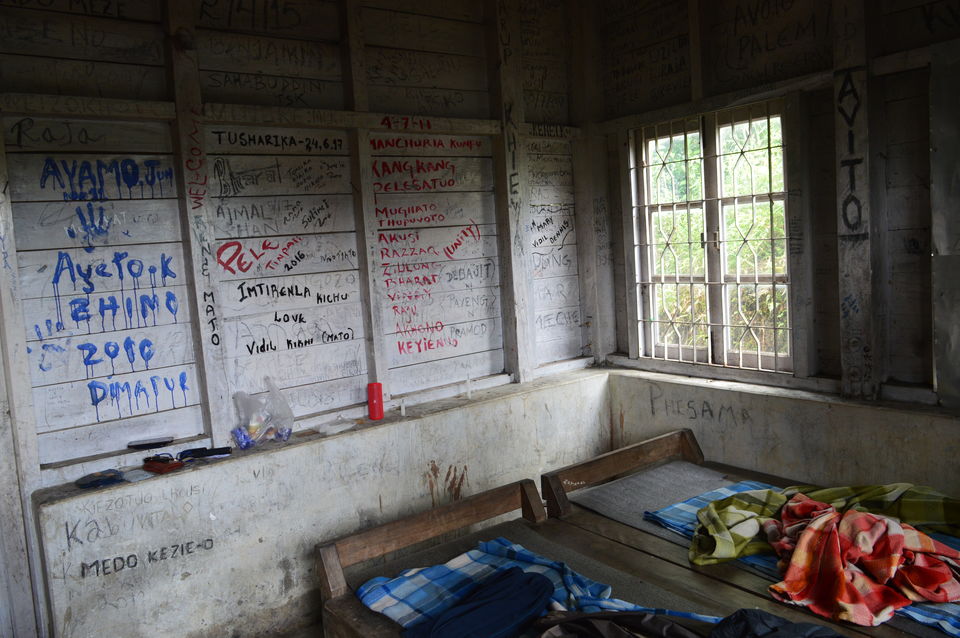 Next morning we descended back from the valley following the same trail.
This was our last day in the Kohima so we opted for some sight seeing ::
Mary Help of Christians Cathedral, Kohima:
The church is noted for its architecture which incorporates many elements of traditional Naga houses, including its facade which resembles that of a Naga house. The architecture of the cathedral blends into the hill on which it is situated. The 16 feet high carved wood crucifix is one of Asia's largest crosses.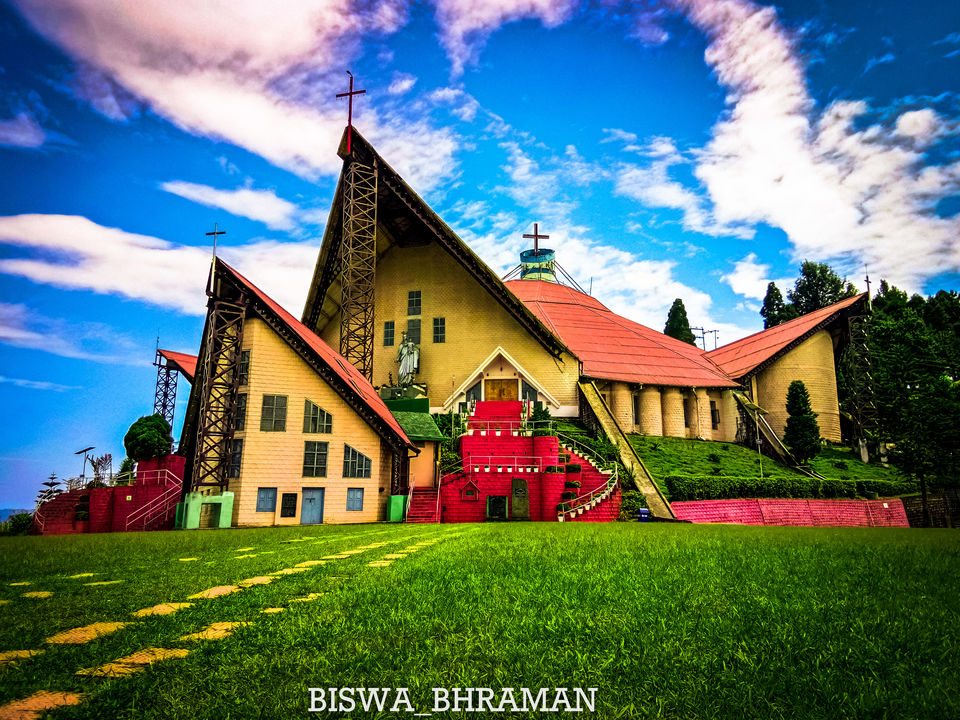 The Kohima War Cemetary was built in remembrance of the British and Indian soldiers who gave up their lives during the Second World War against the Japanese. Also known as the 'Battle of Kohima', this battle was fought from 4th April to 22 June 1944. This is considered to be one of the fiercest battles fought in the east and in Nagaland too and is also known as the 'Stalingrad of The East'.The victorious Japanese Army marched all the way from Myanmar to Manipur and then into Kohima. The Japanese were to march into mainland India, but were faced with strong resistance from the British.The Japanese purpose of invasion was to overthrow the British Raj. They would have got a shot at that, but the British with the help of Indians soldiers put up a resilient fight and after two months the Japanese were weakened and suffered one of the greatest defeats in history. The Japanese lost most of their men to diseases, exhaustion and hunger. Today the War Cemetery in Kohima is still maintained by the Commonwealth War Graves Commission. The cemetery now sits on the Garrison Hill, one of the key battlegrounds. The cemetery is home to as many as 1,420 graves.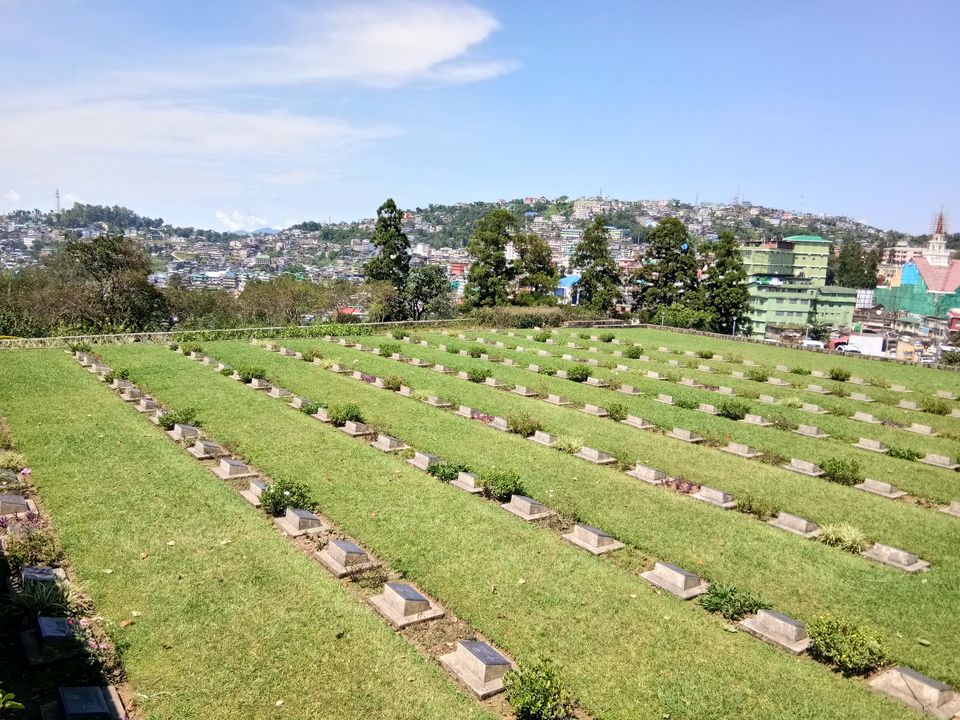 The eagerly awaited Hornbill Festival, is one of the most cherished festivals of Nagaland, India's Far North Eastern state and celebrated by locals with much enthusiasm and zeal. The festival is named after Hornbill, one of the most venerated bird species in the state whose importance is reflected in a number of tribal cultural expressions, songs and dances. Almost 85% of Nagaland's population still depends upon agriculture, so most of their festivals revolve around agriculture which they consider sacred. The Hornbill Festival is one of the largest celebrations of the indigenous warrior tribes of Nagaland.
Naga people have a rich tradition of maintaining their unique heritage and customs. In spite of the tremendous modernity entering into their lives, the people have preserved their customs and legacy and have kept the torch of their tribal identity lighted. Nagaland is called the land of festivals and people in the state have a fondness of celebrating the deeds of their ancient warriors and folk heroes as well as songs that immortalize love stories, folk tunes and gospel songs.
Each of the tribes and subtribes in the state have their own way of cultivating their individual culture. In addition to their traditional ceremonial attires which is different for each tribe, there are multi-colored spears, doas with dyed goat's hair, exotic headgears and ivory armlets. In earlier times, the fighters had to prove their bravery, in order to wear these. The Hornbill Festival is one the largest celebration in Nagaland and there is huge gathering and much merrymaking in the form of drinking, eating, singing and dancing.
Hornbill festival takes place every year in the first week of Dec.Though there was no festival going on during our visit, still we could not miss the place after hearing so much about it.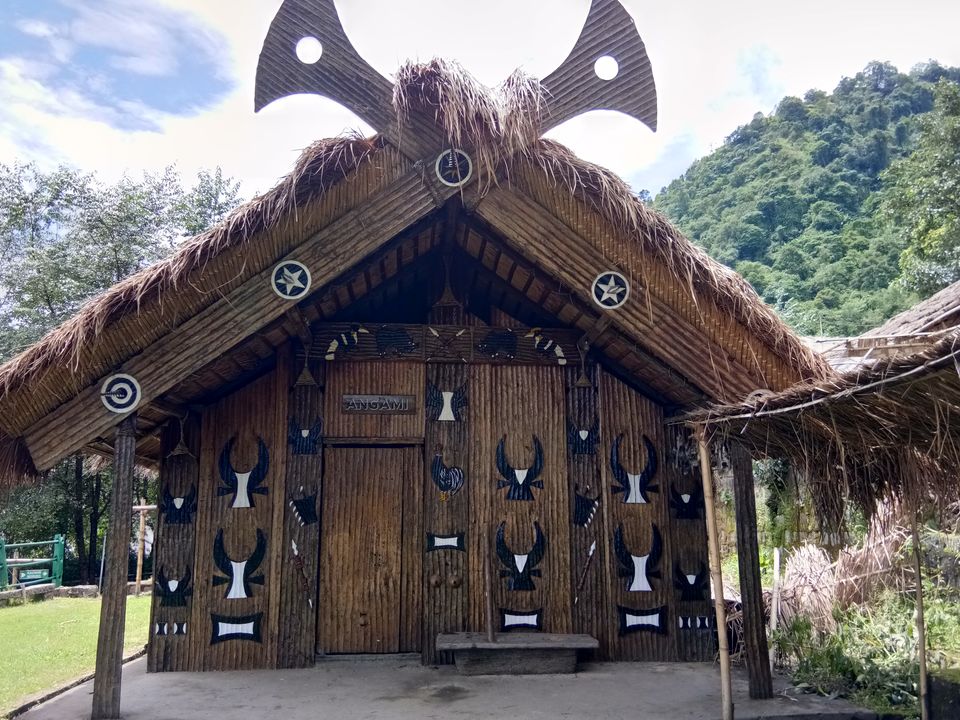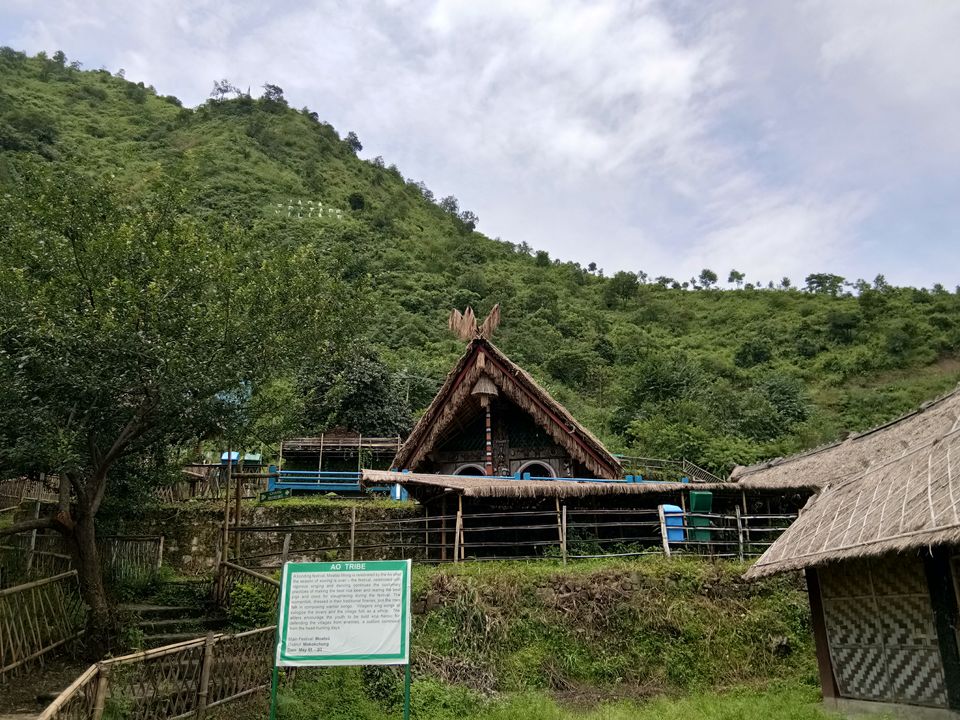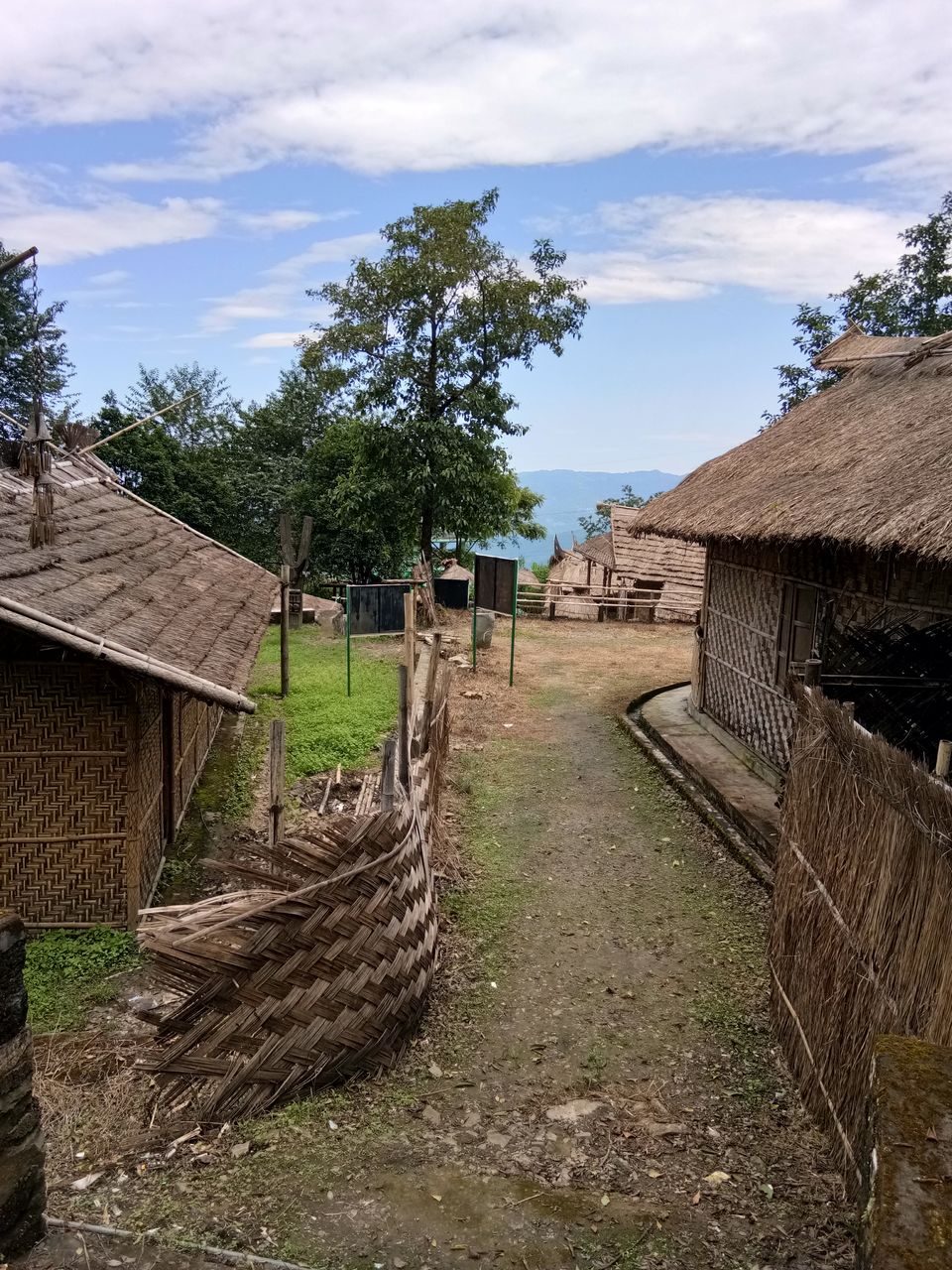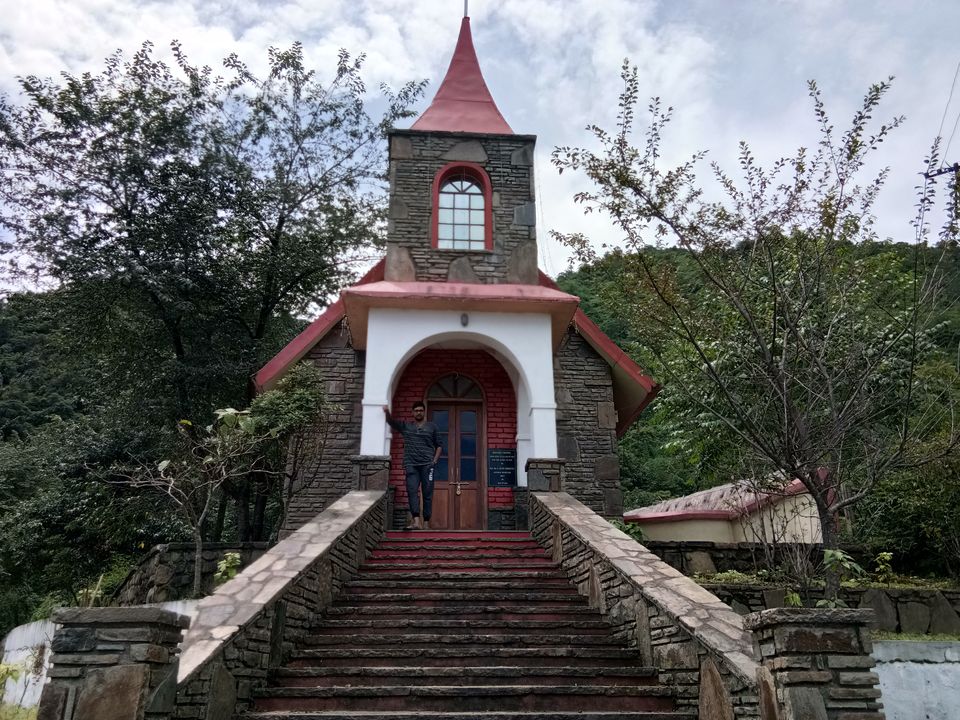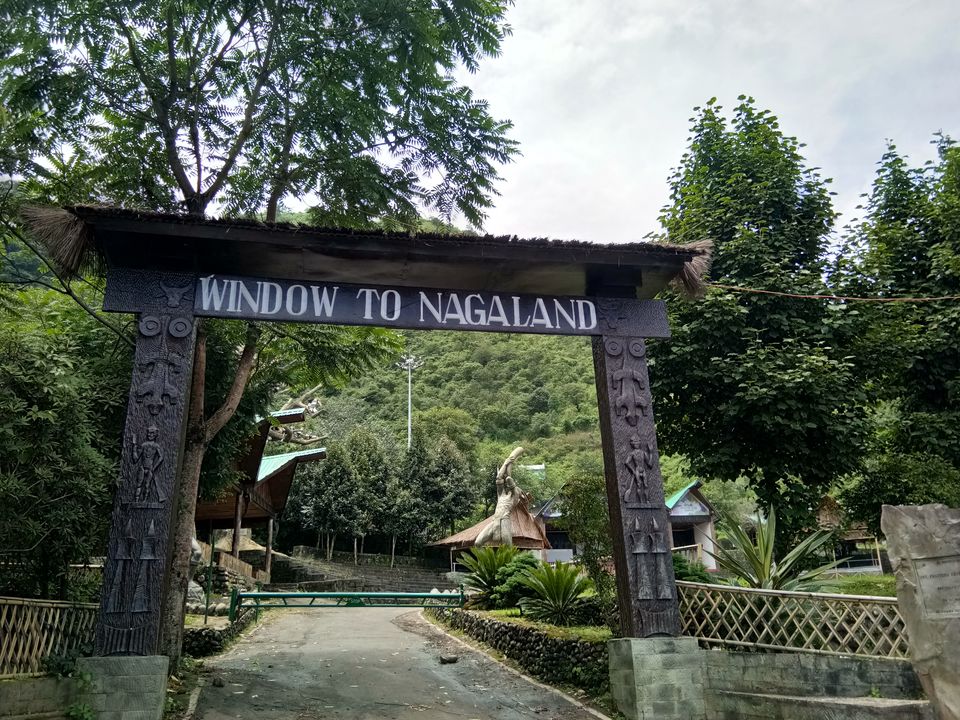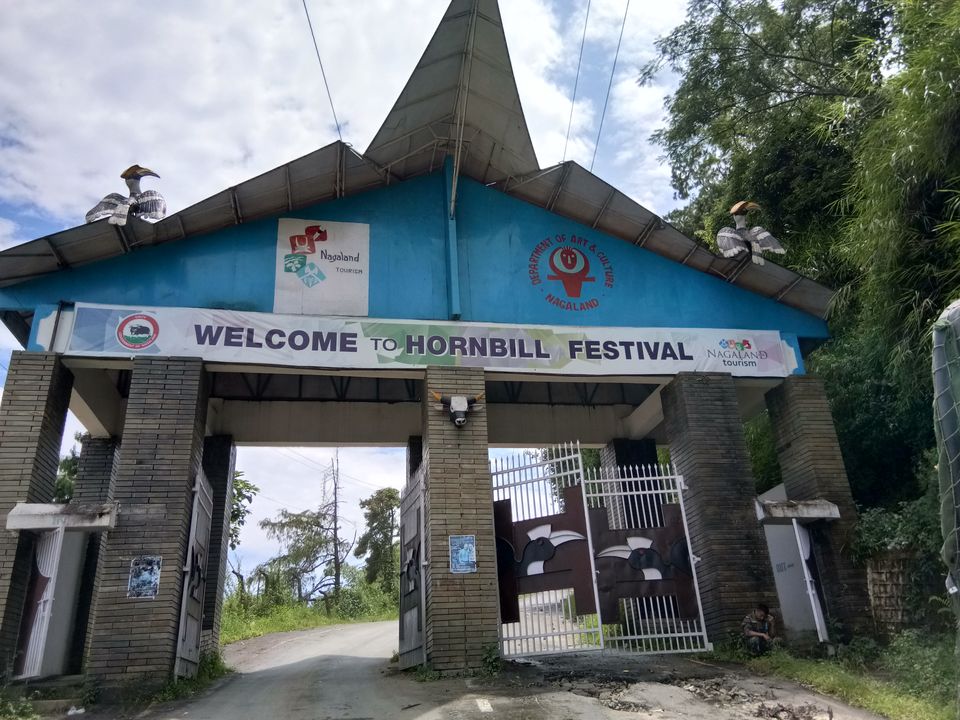 Epilogue ::
Dzukou is nature's paradise::untamed, enmeshing , ethereal .Haven't I travelled to these remote corners of my country,probably I wouldn't have known my country.More I travel, a better version of myself evolves ..Hope to continue my escapade with only one mantra-
"Let's travel not to escape life but for life not to escape us "