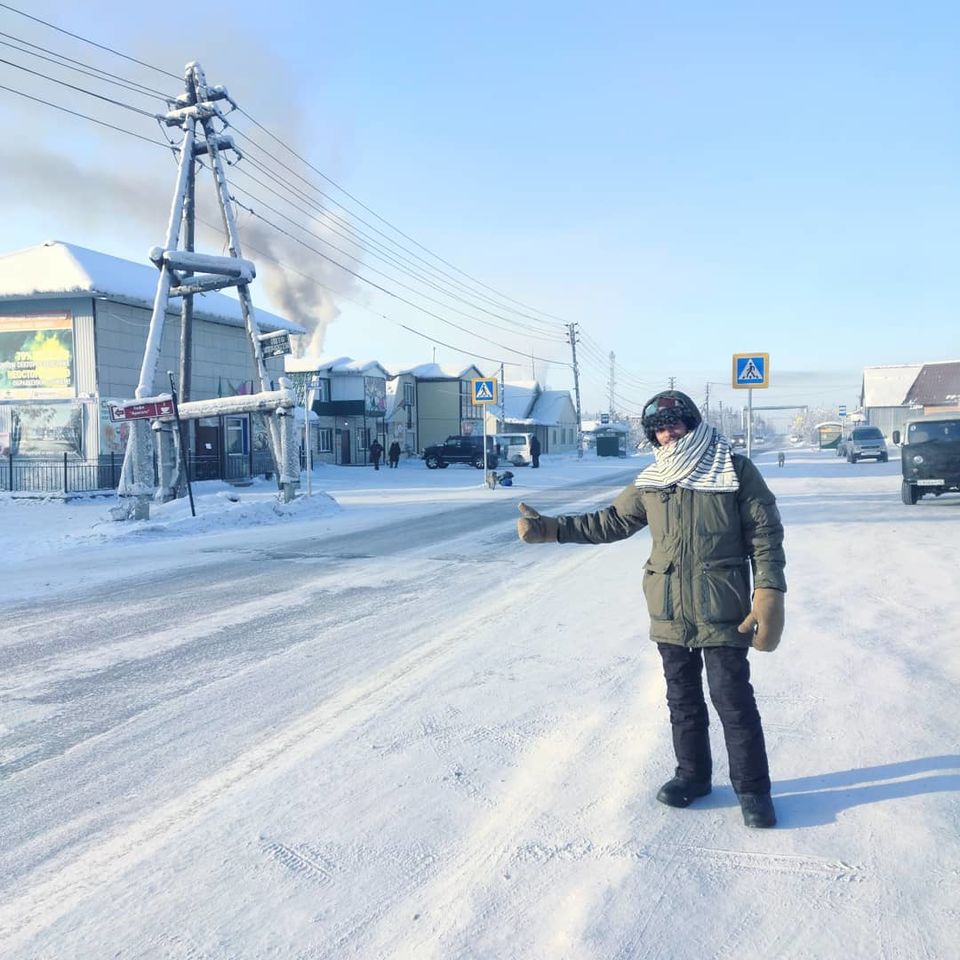 Sounds fascinating? Well, Shubham's journey is a bagful of such incredible narratives.
Sharing his experience in an interview, Shubham described his complete journey from a small village of Munger in Bihar to 3 years of travelling through 3 different continents, 30 countries, and 50,000+ km of hitchhiking.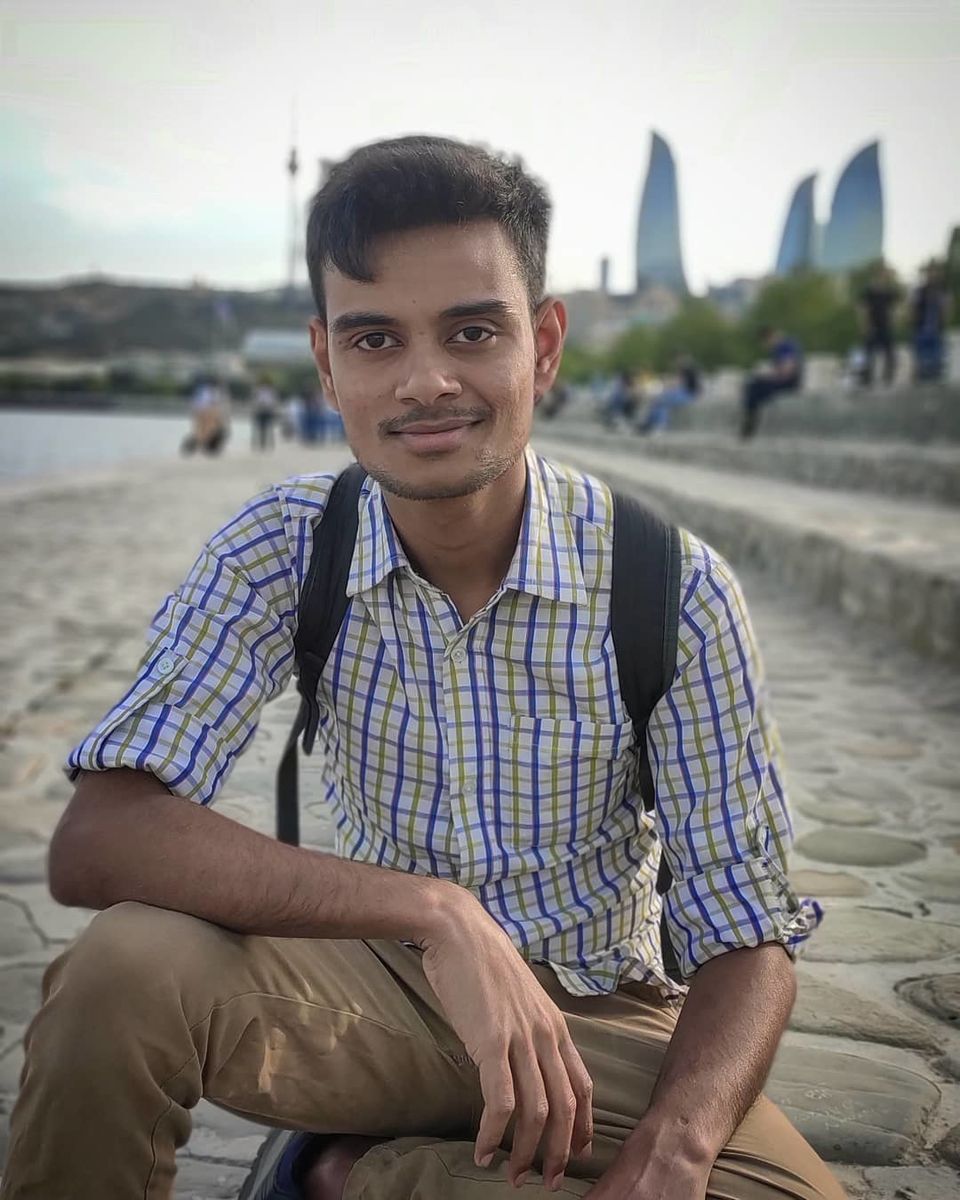 He calls himself Nomad Shubham. For him, the whole world is his home. At the age of 17, when lakhs of students like him were preparing rigorously for JEE Mains in the coaching capital of India -Kota, he took a step to follow his passion, the passion to travel the world which he earlier thought could be possible only if he becomes pilot or an engineer.
Inspiration behind this journey:
In Sept 2017, he had goosebumps while watching videos of Varun vagish (YouTube: Mountain Trekker) & Ted Talk by Tomislav Perko on "How to travel the world with almost no money". He promptly said to himself," I can also do this " , and rest is the history.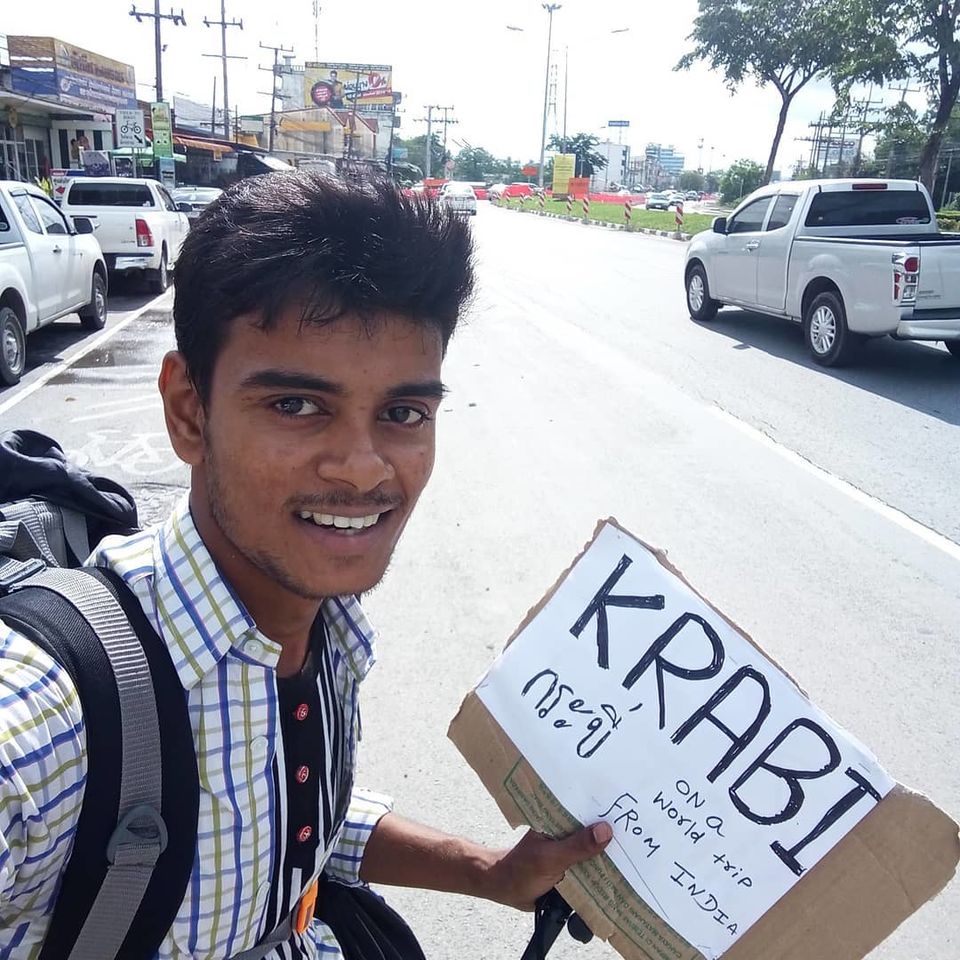 Initial Travels:
With his small savings and income from Tuitions, he managed his first few trips in Rajasthan (Jaipur, Jaisalmer, Bikaner).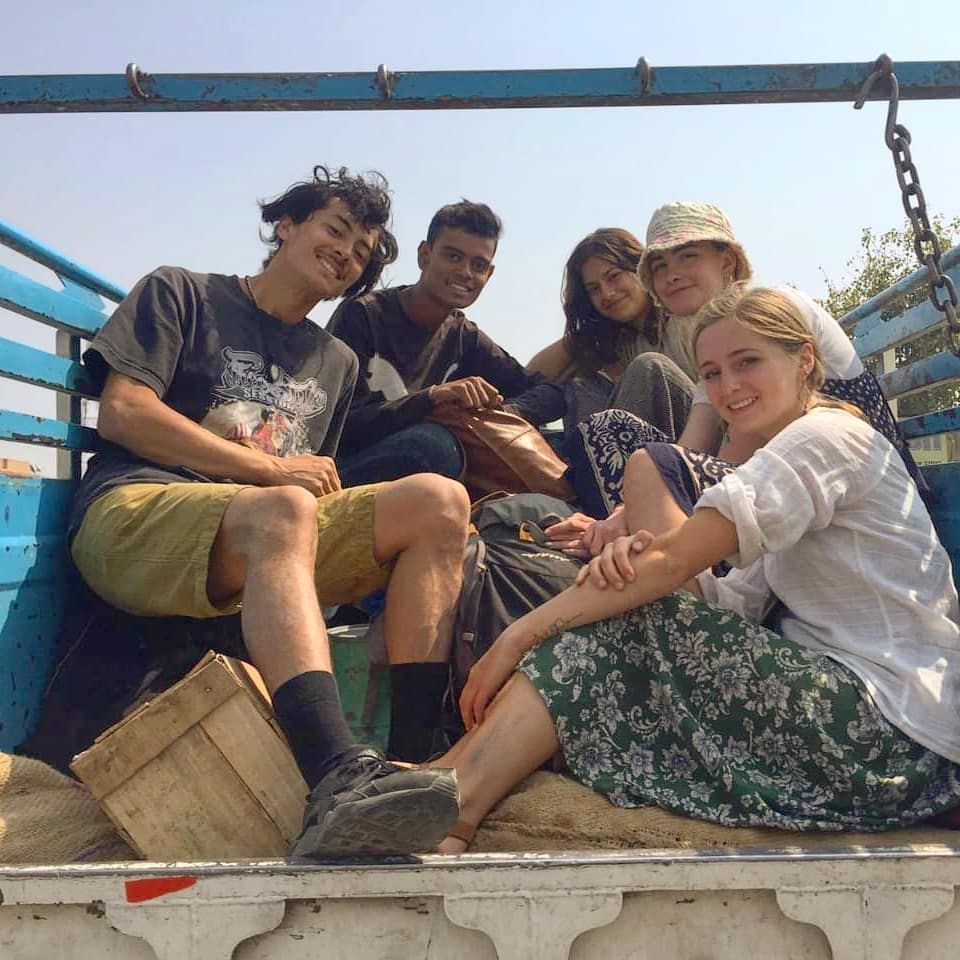 On Jan 18, with his savings, he set off his foot to Jaipur - Pushkar - Shimla - Spiti - ladakh ultimately ditching the apathetic wish to become an engineer.
His first International trips to Russia & Kazakhstan for 4 weeks at the age of 17, cost him - 16k for flight, 2k for visa, and total daily expenses of merely Rs 5000. He did 7000 km hitchhiking in a foreign land for the first time. A major portion of his spending being owed to flights, this trip gave him an idea to cut down the expenses by not travelling through air.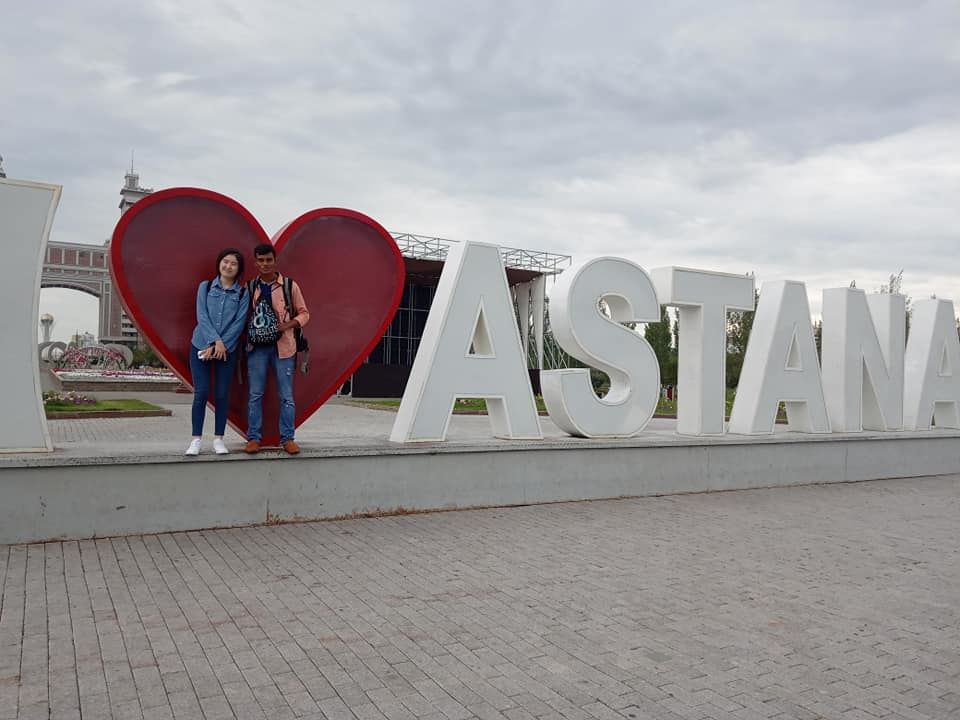 He then embarked on his 7 months land journey to Southeast Asia( Malaysia - Thailand- Laos- Cambodia-Myanmar- Laos - china) which barely cost him Rs400 per day on average.
Travelling solo initially made him anxious majorly because of the language difference, but he managed it all as the people he met on the way were amiable. Just the use of sign language & Google translate worked for him. Later he even learned Russian simply by observing and regular conversation with the locals.
He also took admission in a correspondence course just for the sake of parents, But failed in most subjects and finally left.
Becoming a full-time traveler now, His next destination was China, Mongolia, and Russia for a month each. Then a long land exploration of Kazakhstan – Kyrgyzstan – Tajikistan – Uzbekistan – Kazakhstan (again) – Russia(Oymyakon) – Azerbaijan.
At first, he planned to hitchhike from India to South Africa but when he saw a documentary of the world's coldest place- Oymyakon in Sakha Republic of Russia, his adventurous side pushed him to travel 20,000 km back to reach that land from Uzbekistan even dropping his Turkmenistan visa for this.
Coming back to Azerbaijan, He recalls the time when his flight to India got cancelled due to Covid-19 outbreak forcing him to stay there for the next 6 months. Nonetheless, He utilized that time for editing his vlogs. After a lot of struggle with Indian embassy when he got the news of resumption of flights to selected countries, he had a sigh of relief.
The pandemic slowdown allowed him to then board a flight to Turkey from where he landed in Serbia, moving ahead to Tanzania-Kenya- Dubai- India- Iraq(Kurdistan)-Ukraine-Ethiopia-Sudan-Kyrgyzstan- Ukraine-Afghanistan-Syria.
Funds for travel:
His simple reply to this commonly asked question is, "travelling doesn't need much money. It just needs proper money management, courage to sacrifice other things you want for your travel goals."
Initially, he saved huge portion of money given by parents, and later tried many ways to earn such as:
- Tuitions in Kota (being good in math), later switched to skype classes.
- Reviewing hostels on hostelz.com(earned $250 till now, $10 / review)
- Referrals from booking.com
- Volunteering through worldpackers.(working in hotels in exchange for food & accommodation)
He cut down his expenses by:
- Couch surfing(staying with locals for free).
- Hitchhiking(taking lift to travel to any place, did that for more than 50,000 km).
- Travelling through land (taking flights only in exigencies).
- Staying in hostels & self-cooking.
He recalls a time when his pocket got empty in Kyrgyzstan and stayed there for 2 months to work and made 50k from a part-time job.
Likewise, when he was in Russia, he taught English to an 8-year-old kid and stayed with the family for 5 days who just met him on the street.
In his 14 months of travel his expenditure was just 1.6 lacs:
-60k for visas
-80k for daily expenses
-20k for flights
Roughly 400rs per day (only a little higher what we spend in India daily)
He doesn't travel as a tourist but as a real Traveler. He doesn't spend on touristy things, camps out anywhere, or even sleeps on roads/fire station/Gas stations/police station. He usually takes breaks when gets bored as he is on full time travelling. The key motive behind travelling is meeting locals, experiencing diverse culture, taste new foods, and bring back some sweet memories.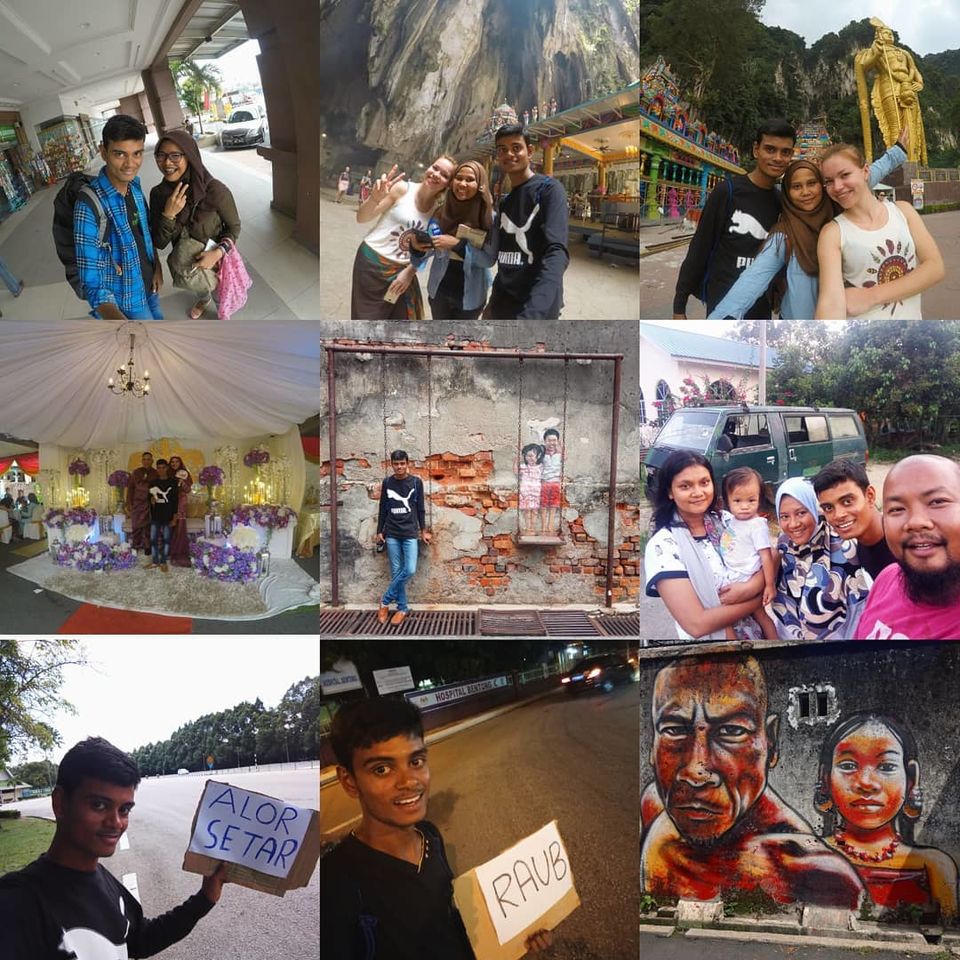 After a year of the unaccounted journey, he then went online in 2019 making vlogs on YouTube initially on his Redmi phone, later bought a "Go-pro" in Uzbekistan. His Channel Nomad Shubham(randomly chosen on nomadic tribes of Mongolia) is in the subscribed list of many travel enthusiasts (Even the President of India). Recorded the first vlog in China and uploaded it in Mongolia, he achieved 10k followers initially, which shoots up to 1 lakh after his successful Siberia journey. (By Trans- Siberian railways of 20,000 km).
Travelling and hitchhiking alone throughout the world, he met some of the most interesting people on the planet, got amazing as well as the most dreadful experiences of life. Some of his incredible tales are:
-wandering for 2 days in the Pamir mountains in Tajikistan with frostbites and fear of wolves.
-walking through the Gobi desert by foot, being out of water in the midway he feared death, but ultimately made way with the help of locals.
-Almost died in reaching Yakutia (well, breakdown on an empty road in -50deg C is really dreadful)
-Was 4rth Indian to travel to the coldest region of earth - Oymyakon (got a certificate from the mayor).
-Experiencing Hottest place in Sudan.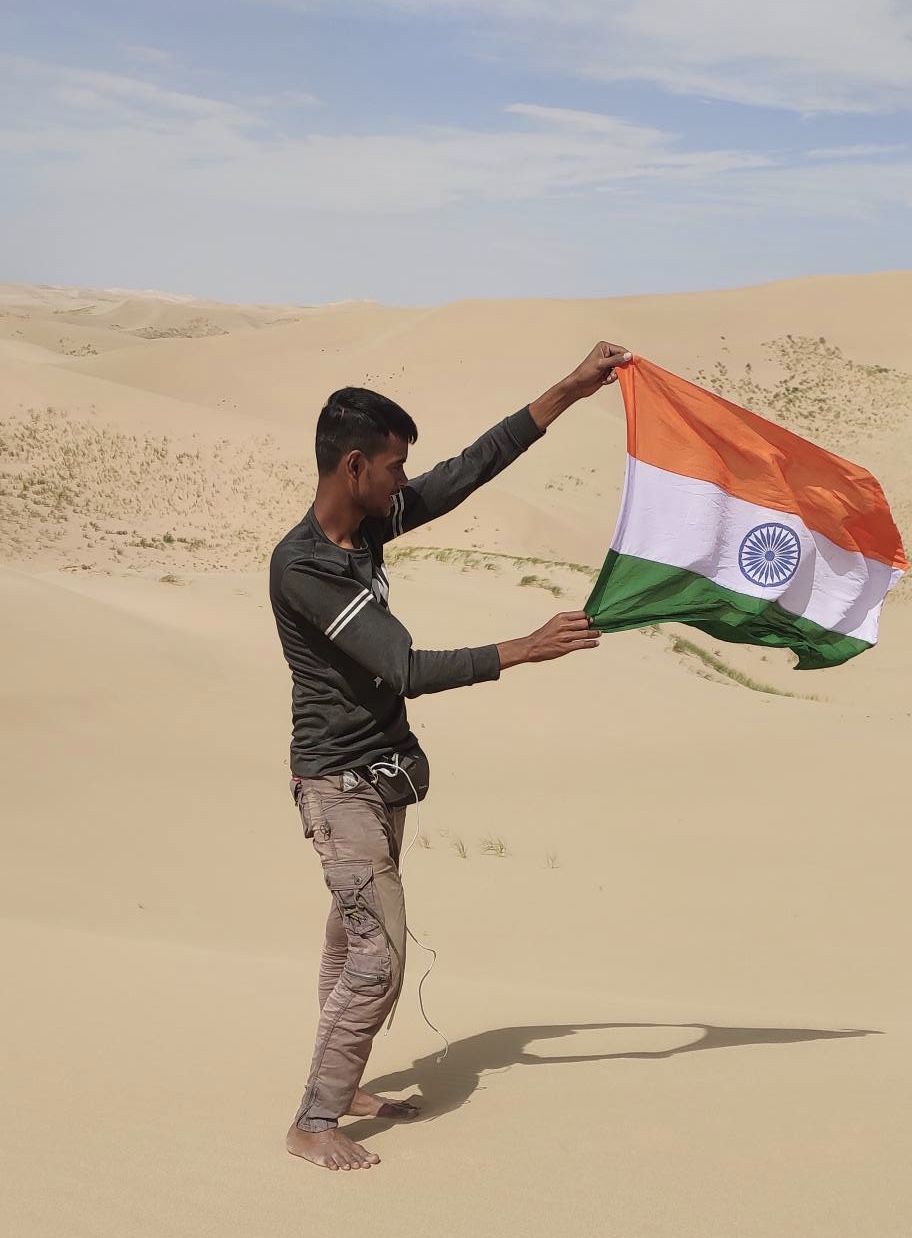 In spite of this, he never gave up on hitchhiking. He could travel with luxury or stay at home, but then he couldn't get a chance to meet any interesting people like the Mafia in Siberia(with whom he even stayed a night), the Mayor of the city, or the famous Mongolian singer.
He also met some highly hospitable African people: Being given a seat in the driver compartment in Tanzania when he couldn't get a ticket, the train driver, on seeing him shooting wildlife, even offered to stop the train so he could shoot videos smoothly.
Get to know Shubham better :-
Which is the best place you've travelled to so far?
Myanmar and Sakha Republic(Yakutia) - wonderful place with very warm-hearted people.
What's the best & worst dish you have experienced and where?
I Liked Ethiopian cuisine most and the way of eating- 4 people in 1 plate, it's a combination of Indian and African food.
But Didn't like horse meat in Mongolia.
Have you ever faced any unpleasant situation in whole journey?
Only two times in this 3 years of travel, one In Myanmar - my tent got snatched & thrown away by the locals, and another in Thailand- faced harassment by a driver while hitchhiking.
What are your Hobbies, apart from travelling?
Always Googling in search of different places, playing chess & cooking.
What are your future plans?
3 years ago I didn't know I could have travelled to 3 continents. I don't think about the future, rather focus on my present. Having only travelling experience, a 9 to 5 type job is not for me. YouTube is more than enough to fund my current travels. I am Planning for South America for 5-6 months, in Africa, Somalia & Djibouti. Mauritania, Namibia, and Zambia are also on my bucket list.
How easy is it for a Girl to travel solo like you?
I met many solo girl travelers, one among them was Dania in Kyrgyzstan, a German who travelled the whole of Mongolia just on a horse. Even after getting robbed once she didn't give up. Another one is Garima Bakshi, also a Vlogger from Haryana, who is just a 20 year old solo traveler currently in Sudan. I admit Hitchhiking can be a little unsafe for girls, but still, when there is a will there is a way.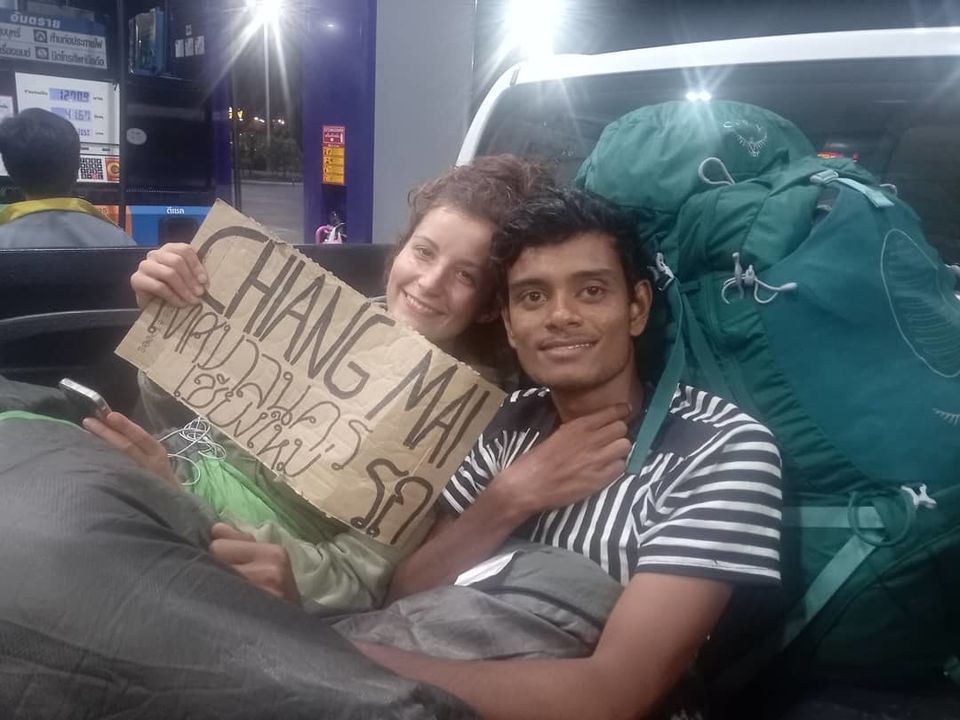 What lessons have you have learnt in this whole journey:
Learned a lot. Got a new viewpoint of people. They are the same everywhere, Nice and trustworthy. Meeting them personally vanishes all negativity which we might set in our mind. I strongly recommend it to future generations. No doubt, education is must, but I got first-hand experience by travelling which might not be possible by reading books.
How did you manage to convince your parents?
Like any other Indian parents, mine were also extra fearful extra protective. I tried to convince them bit by bit, journey by journey when they didn't agree to my first trip to Russia, I showed them videos of Varun Vagish to take them in confidence. In my initial trips, I had always shared my live location and also used to call many times a day.
Even after a successful YouTube journey, they say, "it's not going to last - Study and get a good job, travelling can be done later in life also". But I have asked them few years to satiate my curiosity then I will be back on track. I don't know when it will end, what gonna happen in future, but that's how I made my way.
Would you like to give some Tips for solo travelers :
Travelling solo is costly sometimes & sometimes turn economical. We get new people to interact with. I think it's the best way to travel. Just be cautious, read and prepare it in advance. opt for couch surfing and hitchhiking wherever possible and be ready to do face any odd situation on the way.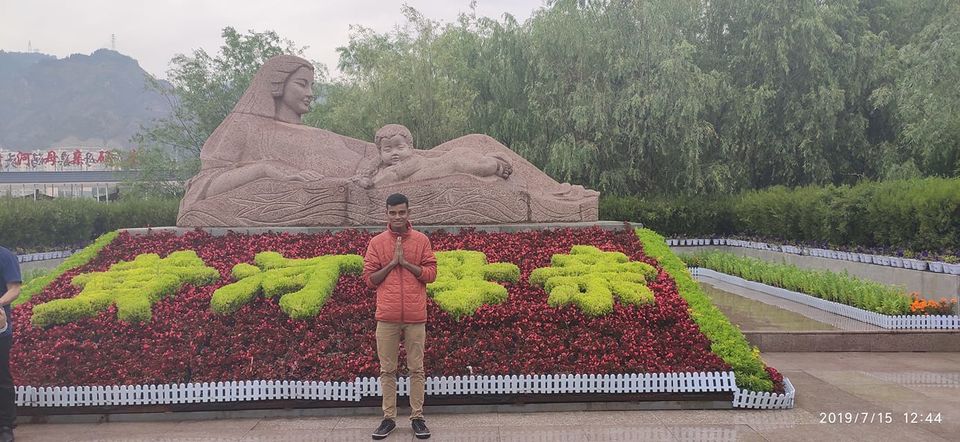 Speaking with him, it's well noticeable how humble he is. He answered every single query with great detail and full enthusiasm.
He is the Ibn- Battuta of this century, an open-minded - jovial person, speaks freely whatever he likes. His way of travelling is really an inspiration for the current generation.
Connect with him:
Facebook: Nomad Shubham
Instagram: @NomadShubham
YouTube: Nomad Shubham
Explore Tripoto's exclusive, 'Mera Shandar Bharat, Safar Anokhey India Ka' where we are celebrating India and the inspirational people who make it beautiful!