I recently found myself obsessing and mourning over young people traveling around the world every other day, like taking a flight was as easy as calling an autowallah across the road. So, when I found Narendra Modi's pictures of recent visit to UAE circulating over the internet, it occurred to me that probably to see a man setting new mile-high goals for an actual purpose, will fill me with pride (instead of envy) for a change.
Here is a collection of pictures from Modi's visit to 27 countries during his year long term as the Prime Minister of India.
I have chosen pictures with the intention to not have the viewer bored while going through over 50 pictures.
Bhutan ( June 15-16, 2014)
You will soon find that our Prime Minister takes a liking for kids.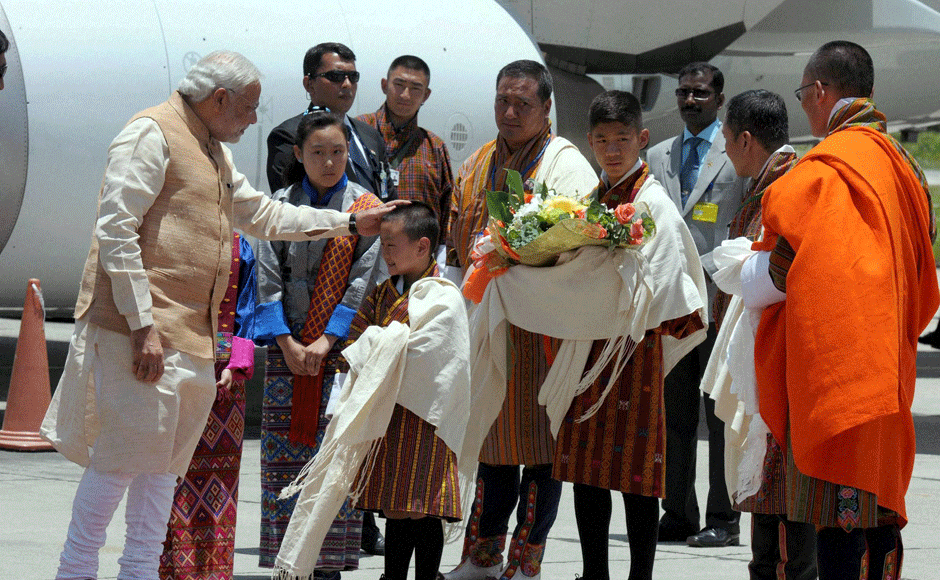 Who wouldn't? Especially when you have to pose awkwardly with people you have known for a few minutes.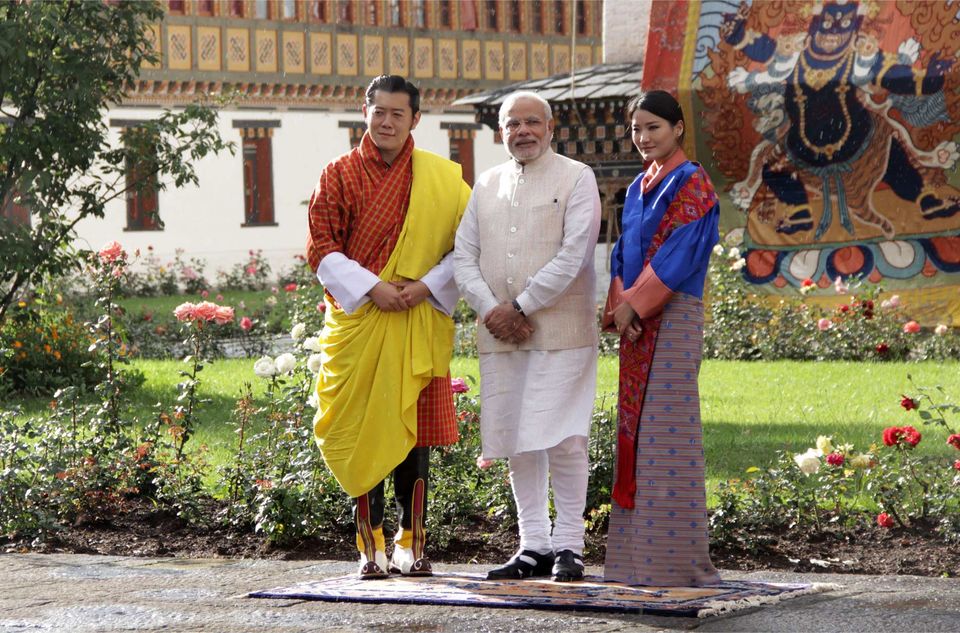 Brazil (July 13-15, 2014)
Hum Paanch level World Annihilation OR World Peace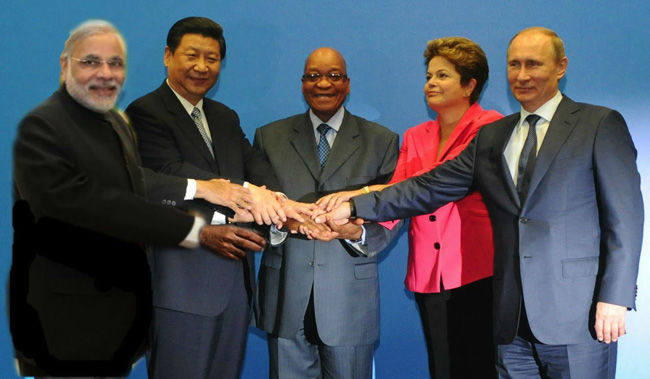 Awkward moment with strangers #2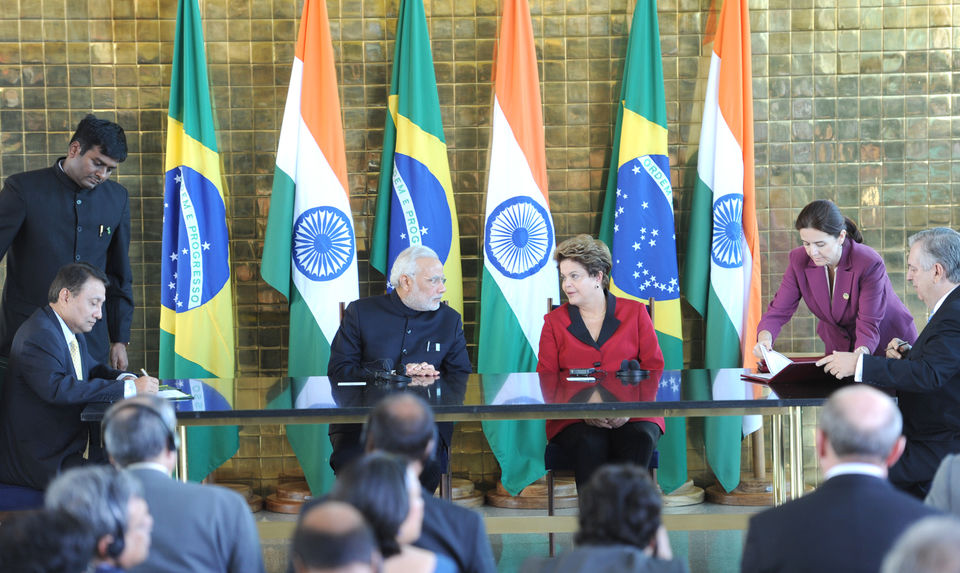 Nepal (August 3-4, 2014)
But there is no denying Modi's enigmatic personality.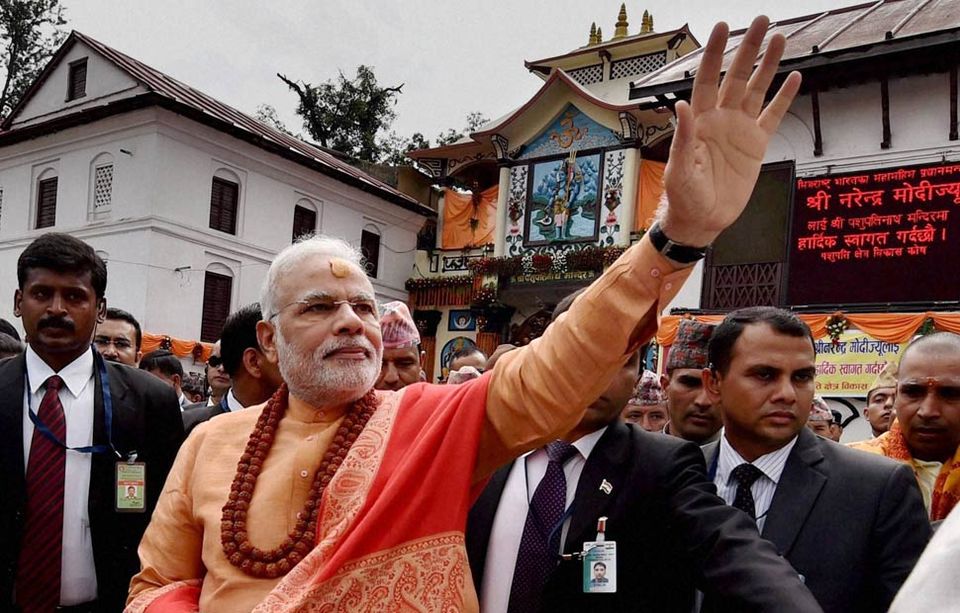 How enigmatically he just ignored Nawaz Sharif. *takes notes*
Japan (August 30- Sept 3, 2014)
Translator - "Umm this is just not cool Mr. Prime Minister. Neither with masala chai, nor fancy green tea."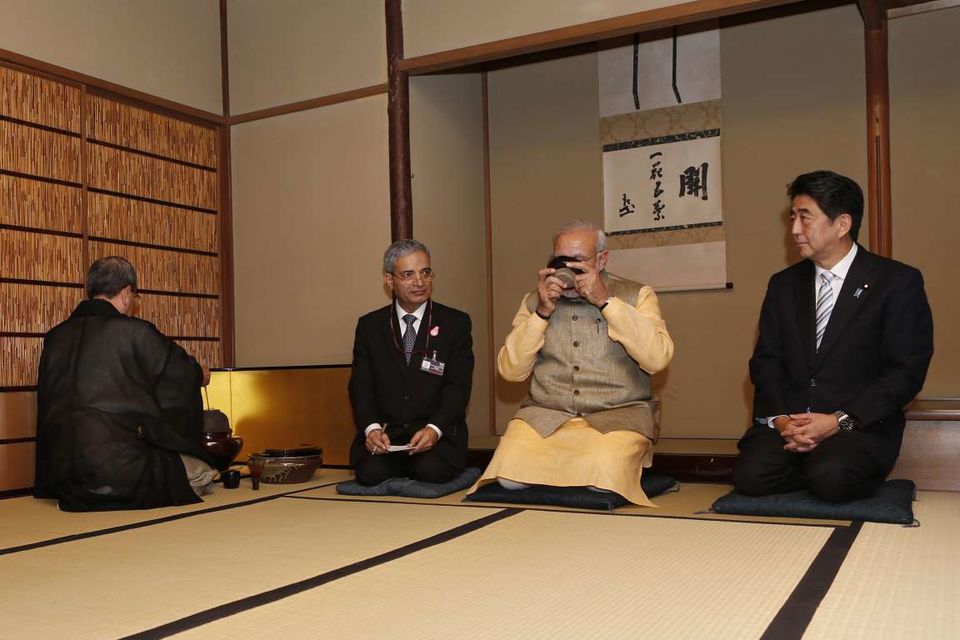 "Dholi taaro dhol baajjeee..dhol baajjee"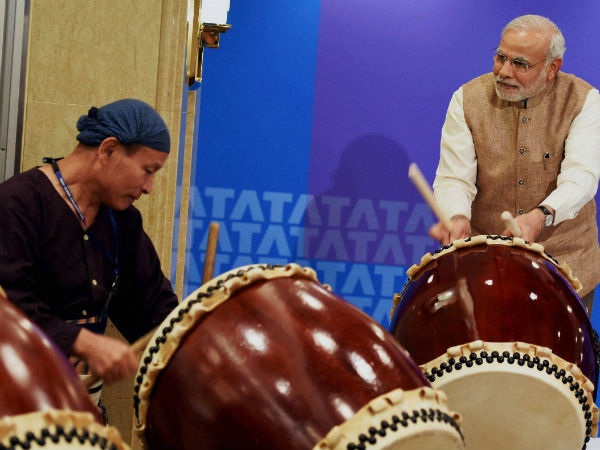 United States of America (September 2-30, 2014)
The time when Hugh Jackman got super awkward.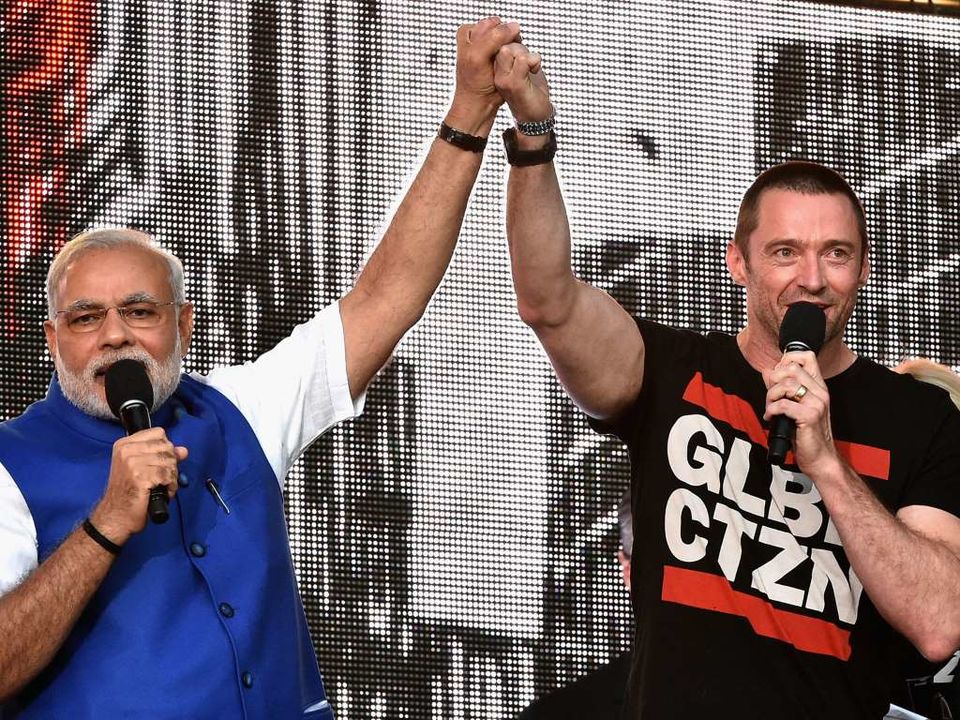 And Modi became super self obsessed,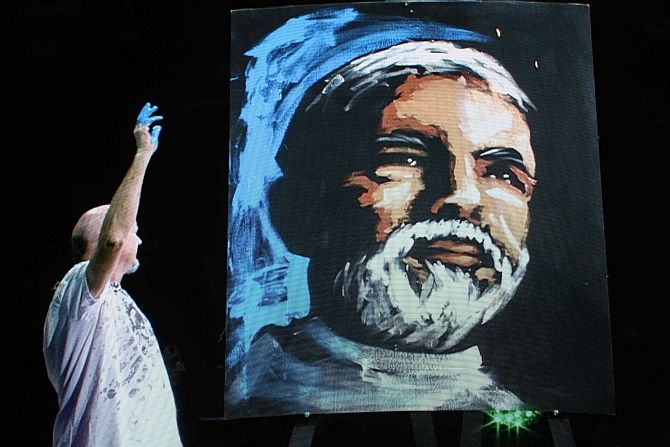 LIKE A BOSS!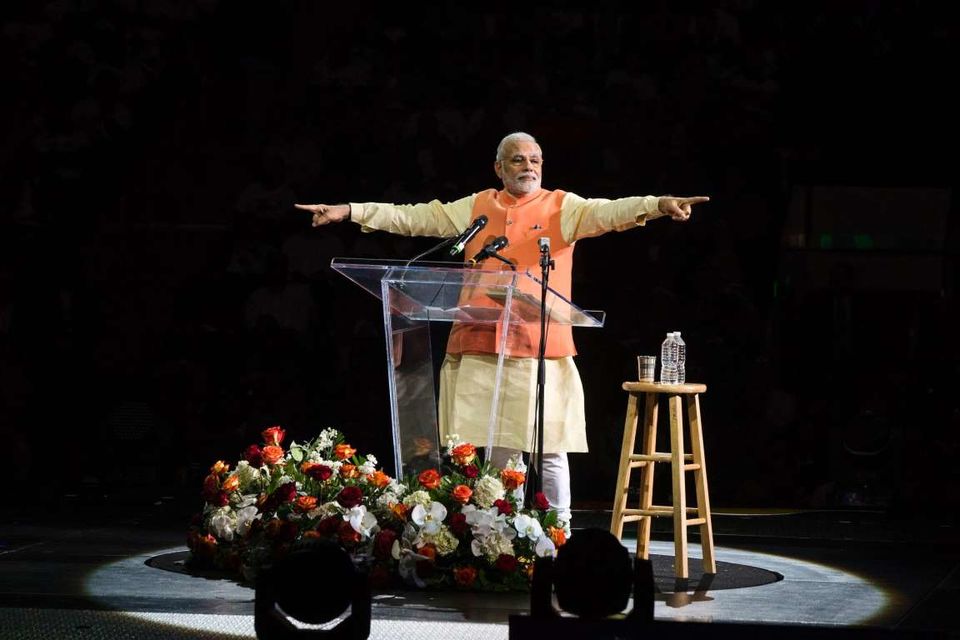 Like it has a choice!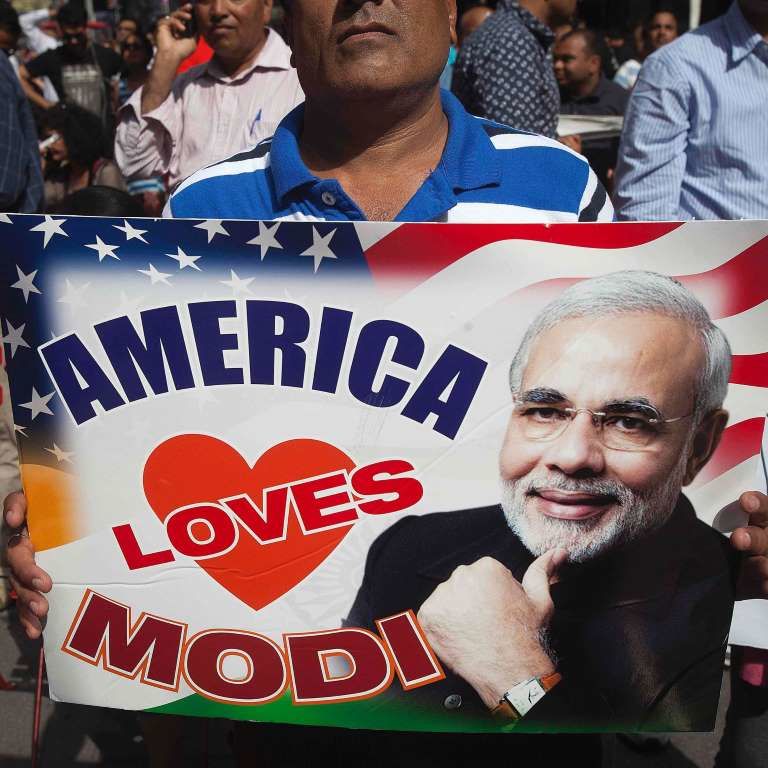 Australia (November 14-18, 2014)
Modi- "Arre yeh teddy bear pack karlena. Leke jaana hai mujhe."
Tony Abott- "No. No, like really you can't."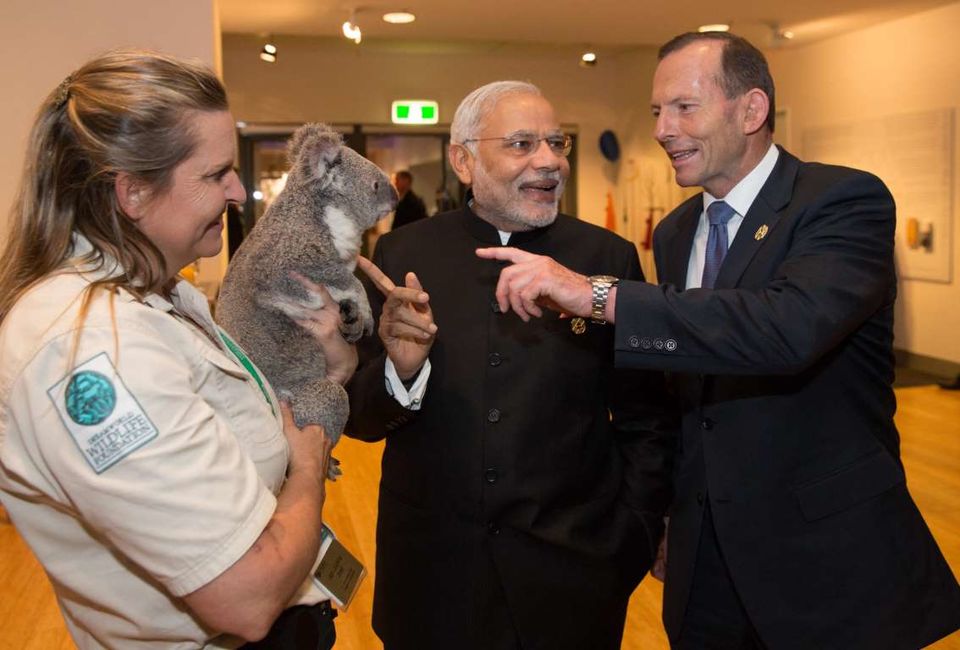 This trying-to-read-too-small-script makes the best of us look pretty stupid.
#ModiisHumanToo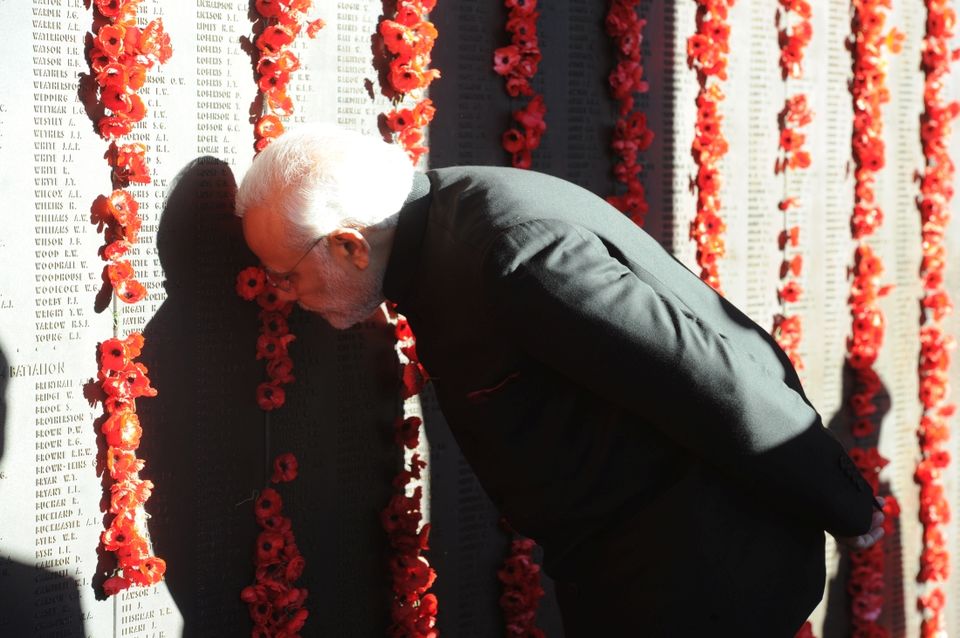 LIKE A BOSS #2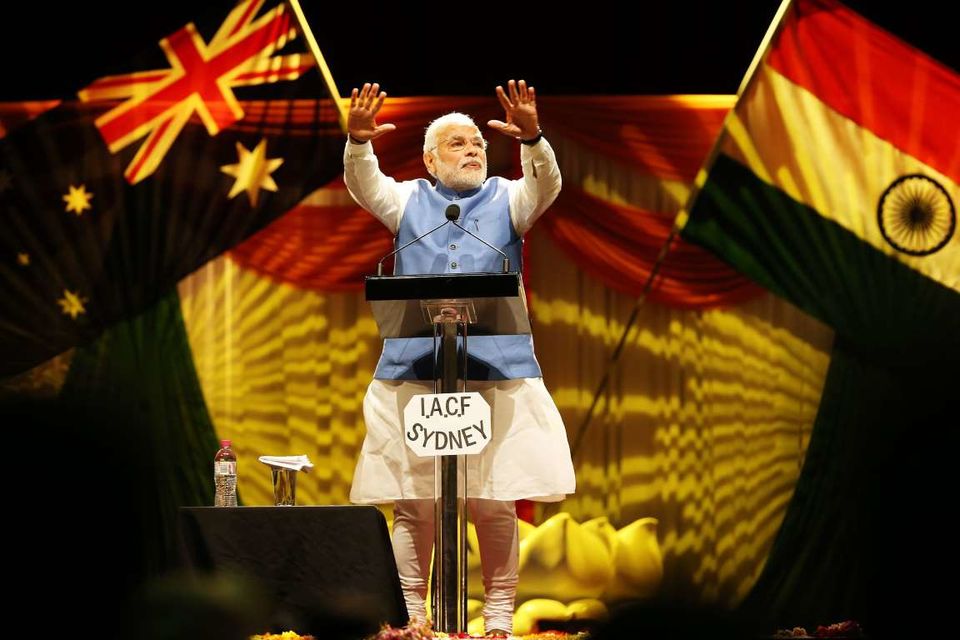 Fiji (November 19, 2014)
That's a shark tooth being presented respectfully to him.
He is clearly uncomfortable, like you and I would be.
#ModiisHumanToo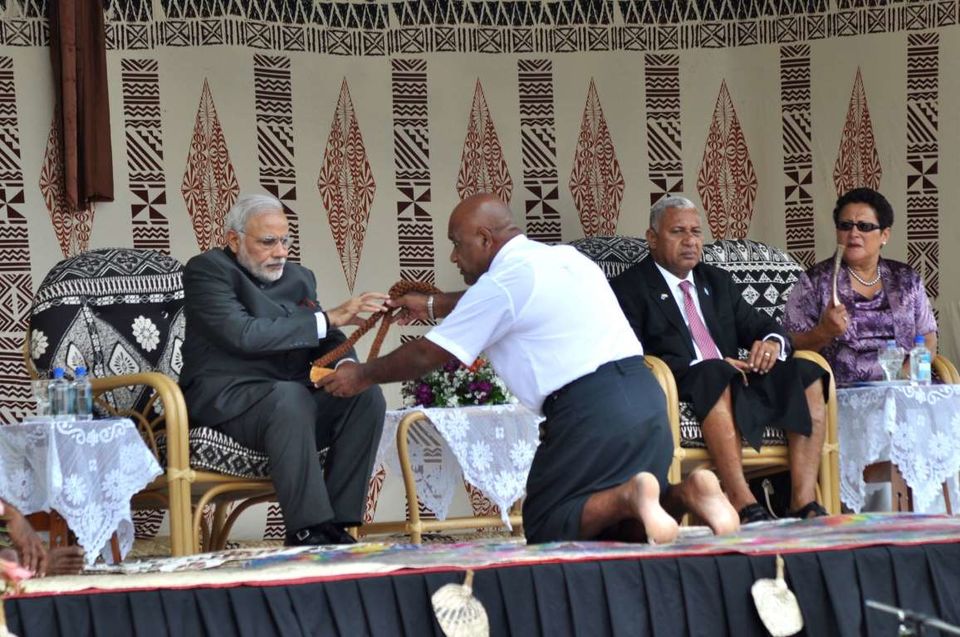 But we can never carry this weirdass garland like him!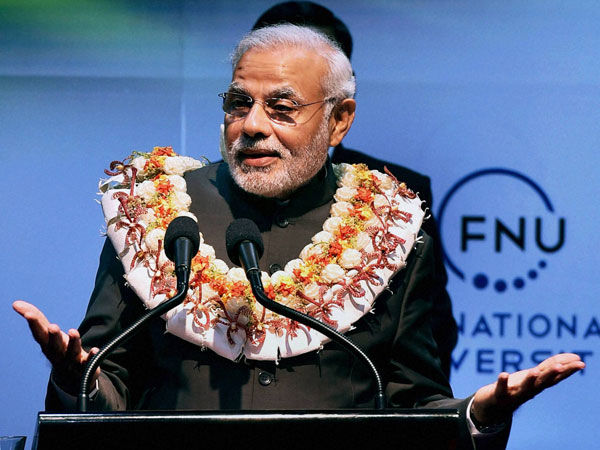 Seychelles (March 10-11, 2015)
"Why does being a Prime Minister comes with all the lady hand-shaking?"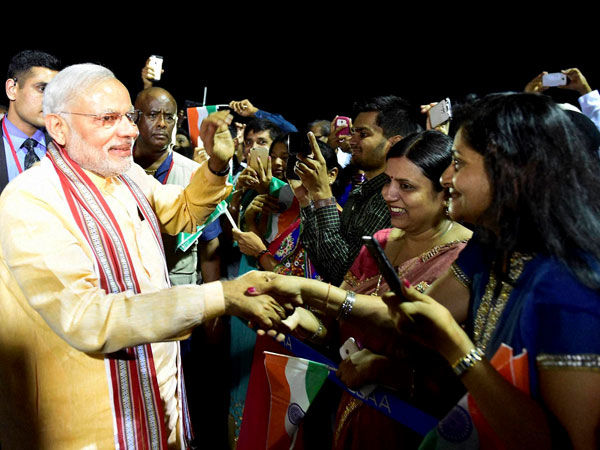 Mauritius (March 11-12, 2015)
Feeling at home!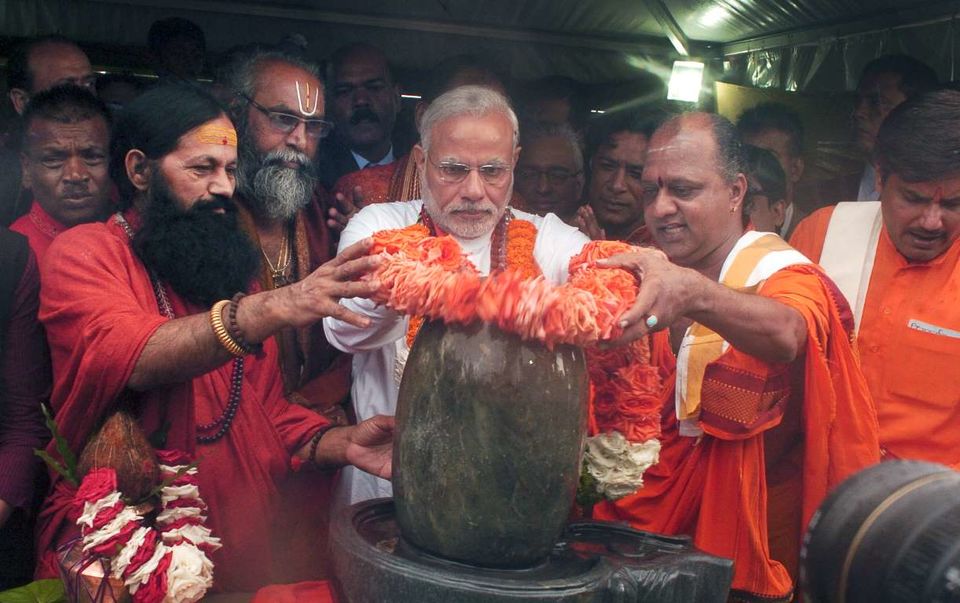 Sri Lanka (March 13-14, 2015)
You will be seeing a lot of such center framed pictures of Modi being gloriously standing between two columns of cool things.
Kids = Not Awkward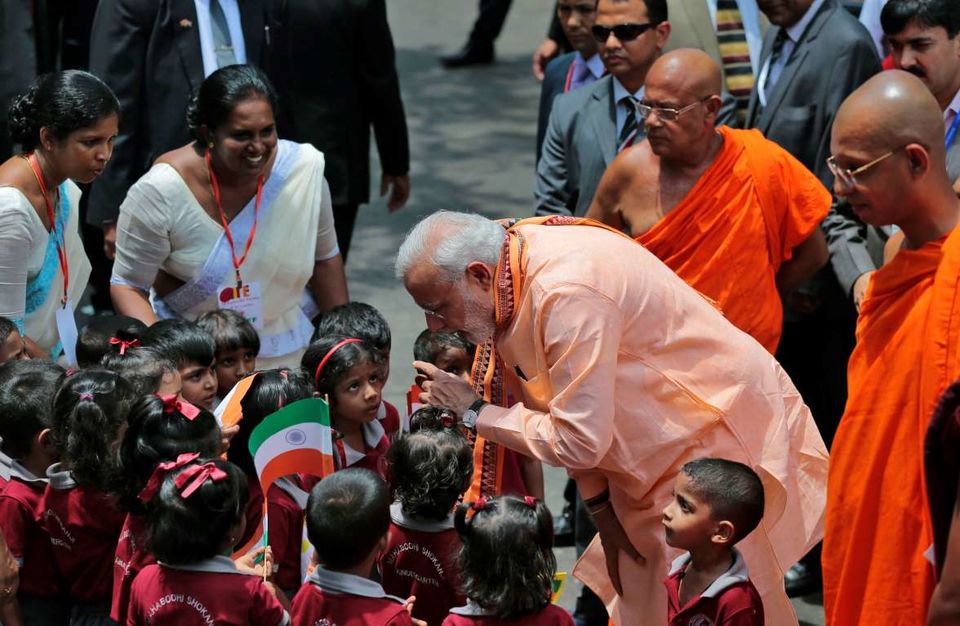 France (April 9-11, 2015)
We already know he loves selfie-ing.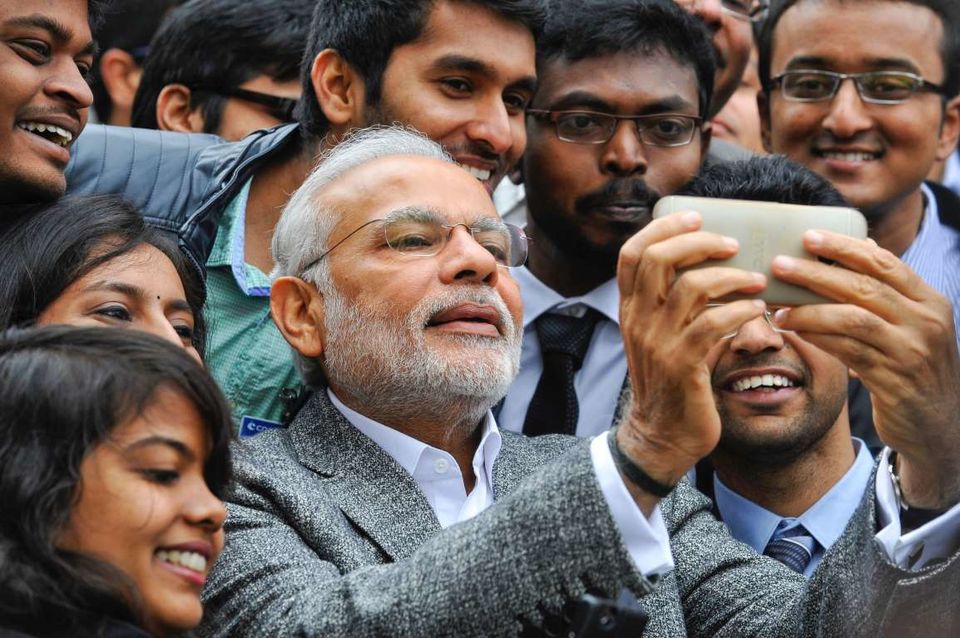 The possible tension in this picture is too damn high!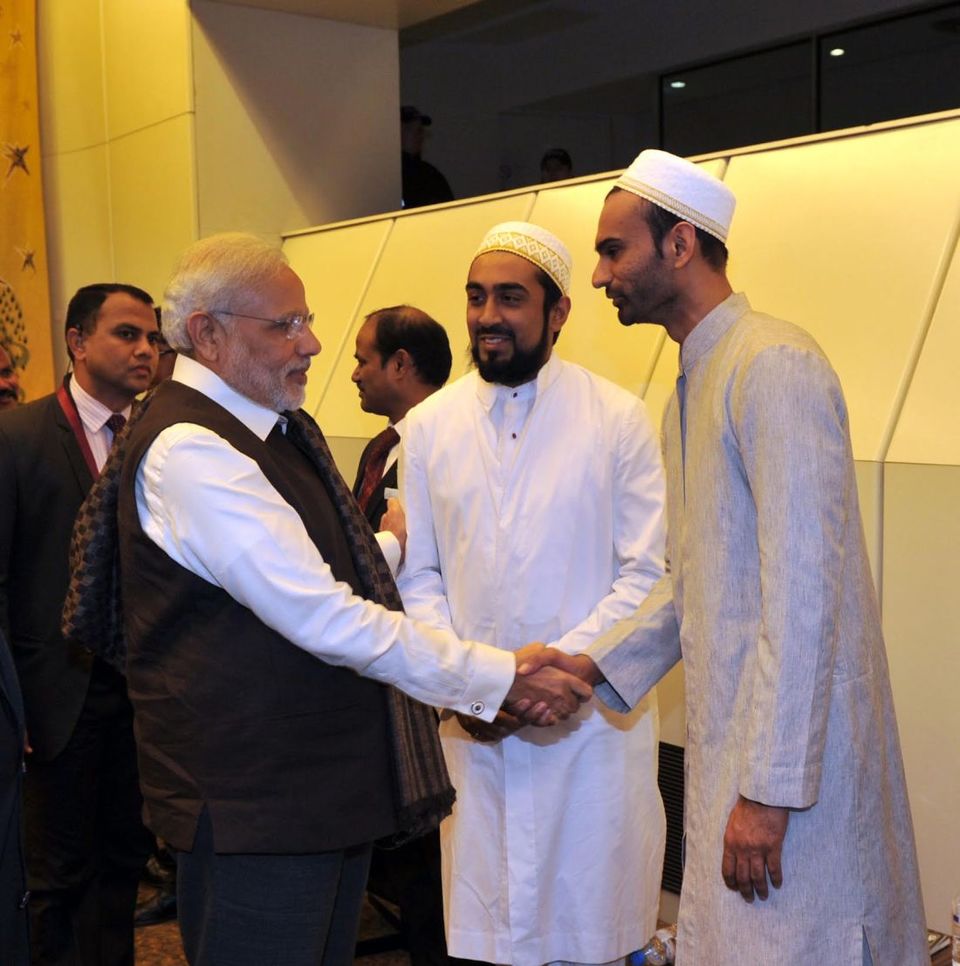 Just a day out with bros.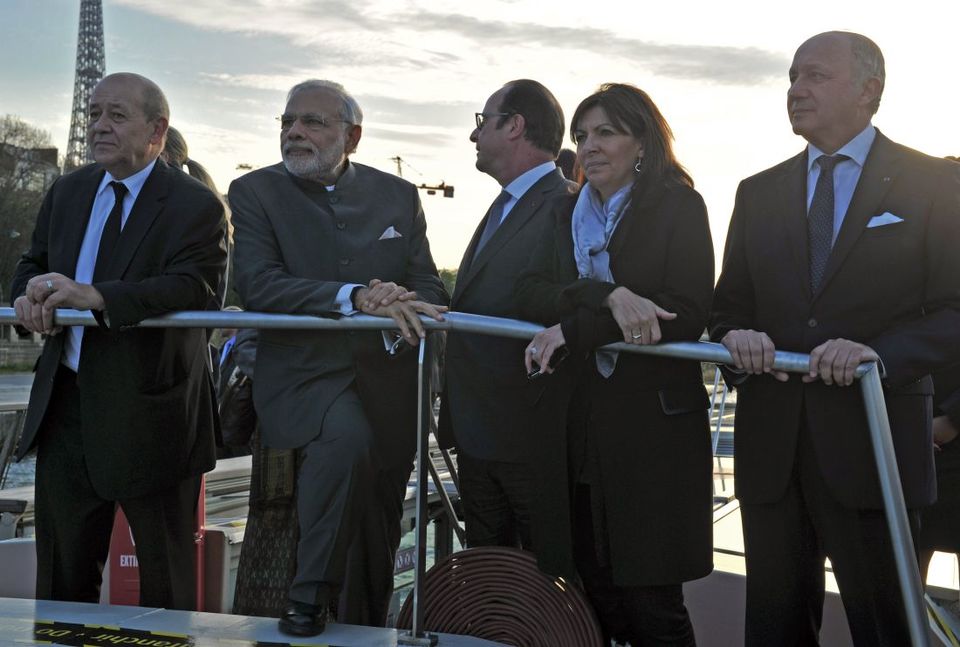 "Why does being a Prime Minister comes with all the lady hand-shaking?" Part 2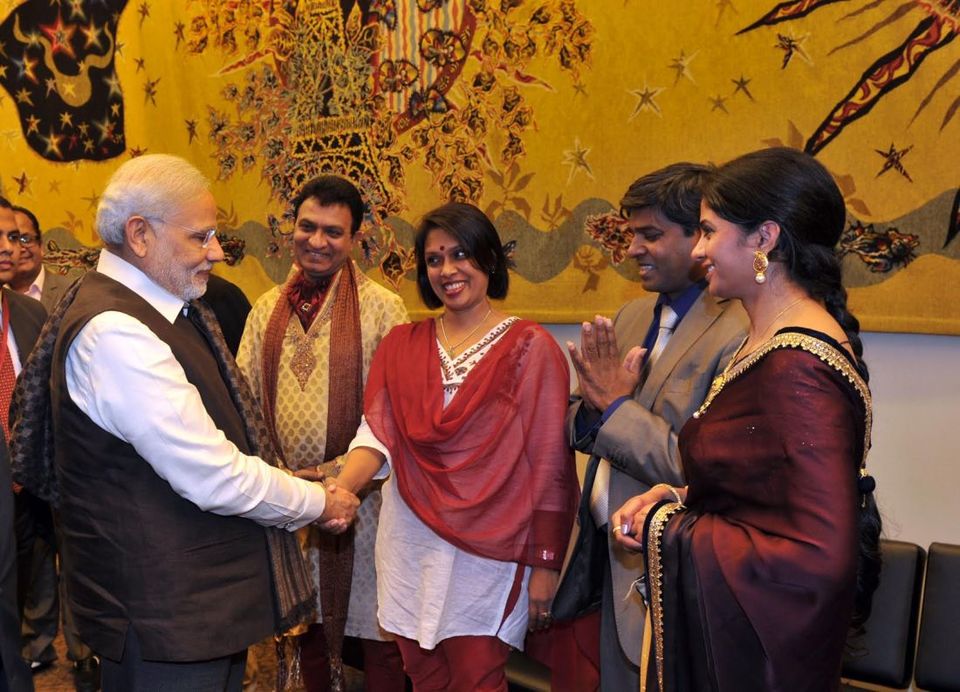 Germany (April 12-14, 2015)
What the fuss is all about.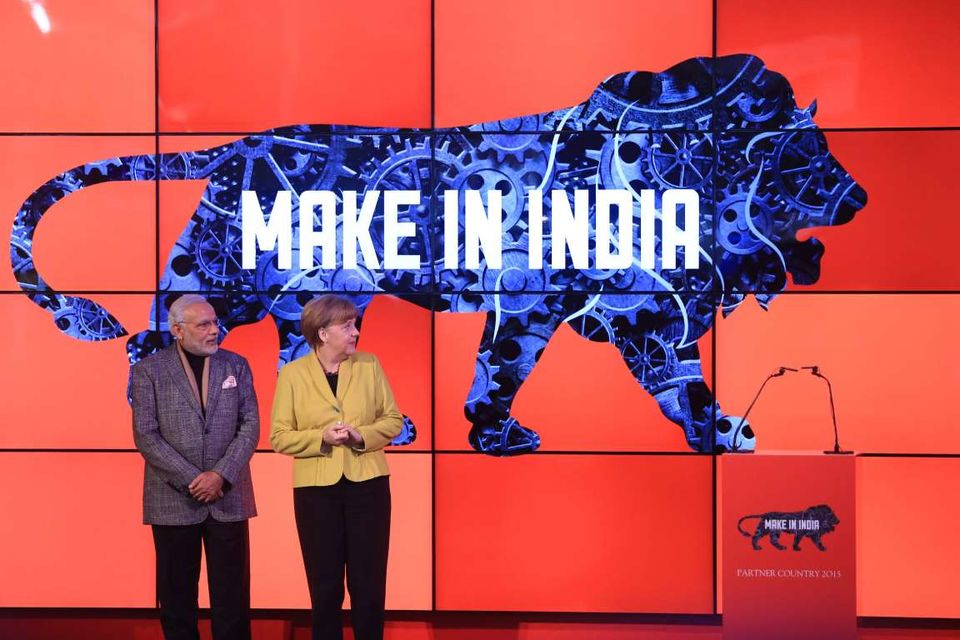 "Okay you stay away, you STRANGE HUGE CLOWN."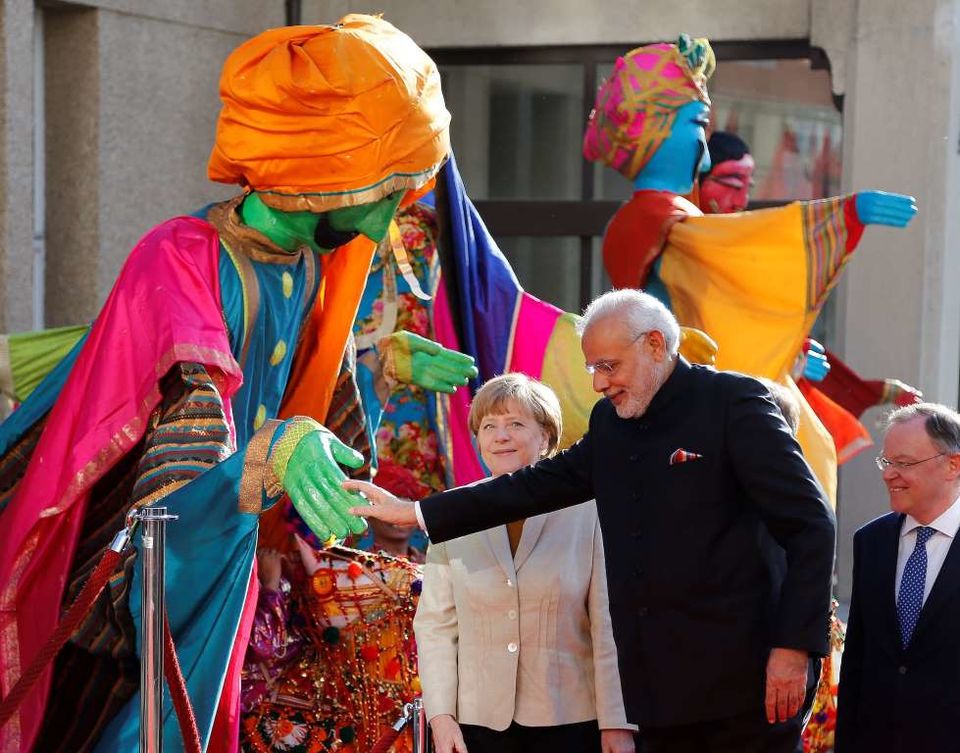 "Cool, so now we are playing with fake spiders."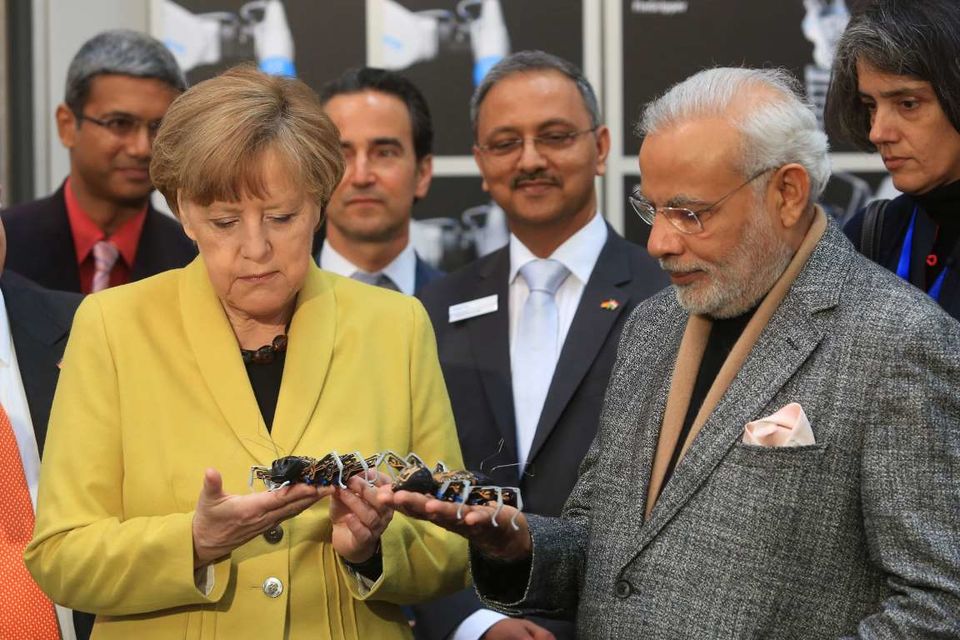 Canada (April 14-17, 2015)
Looking badass centre framed between two columns of cool things..again.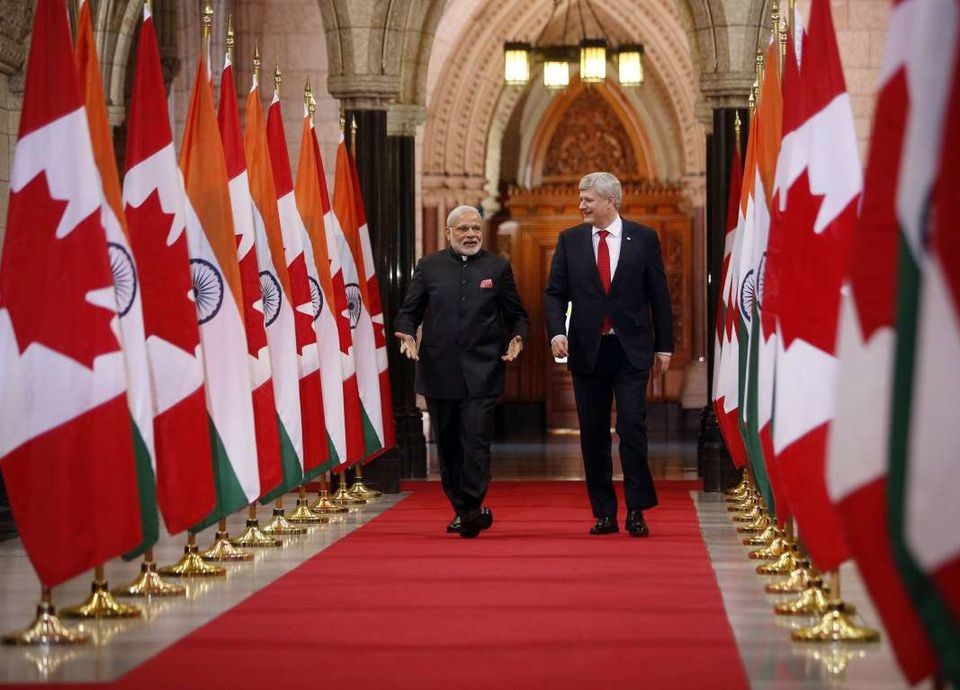 Awkward moment with strangers #3 (Stephen Harper edition)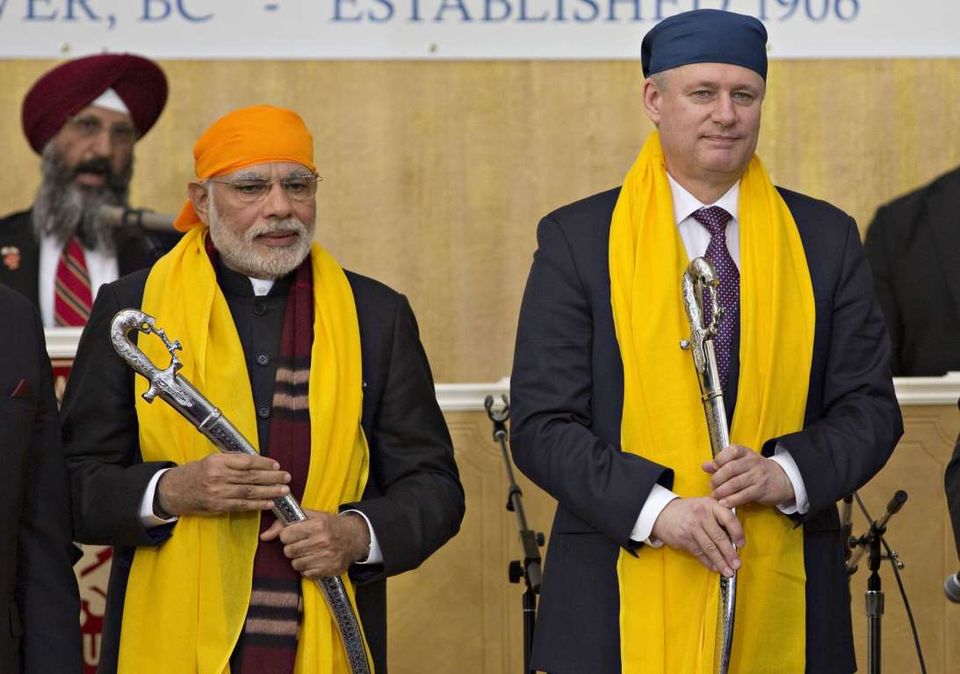 Pinching kids' noses.
#ModiisHumanToo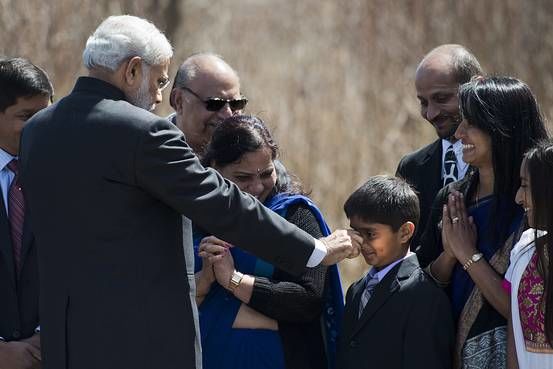 China (May 14-16, 2015)
STAPH!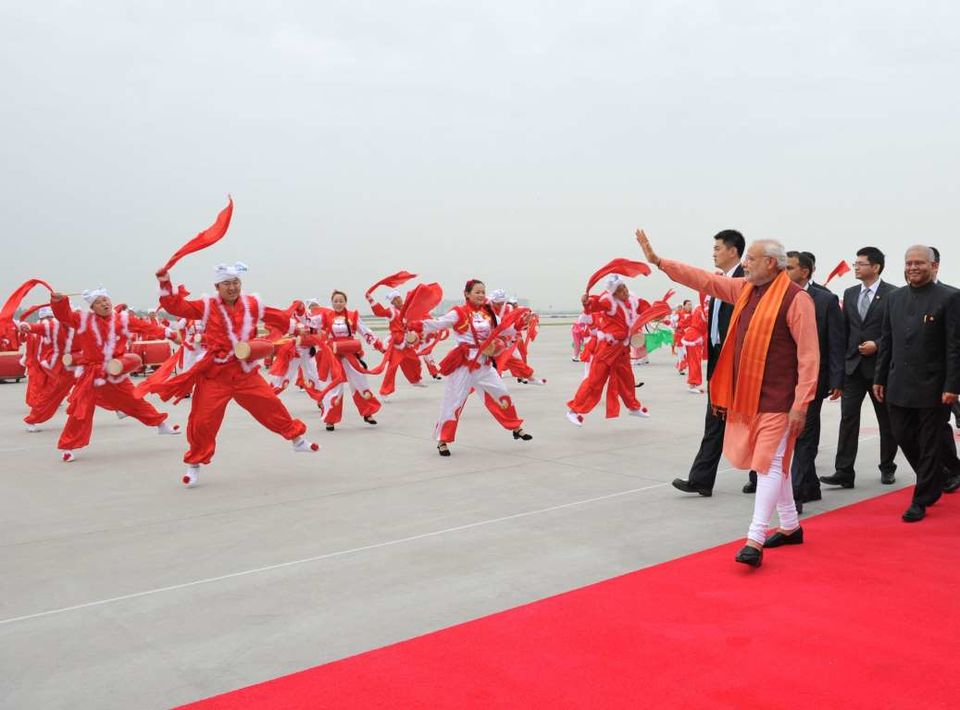 The Internet has shown enough love to this already.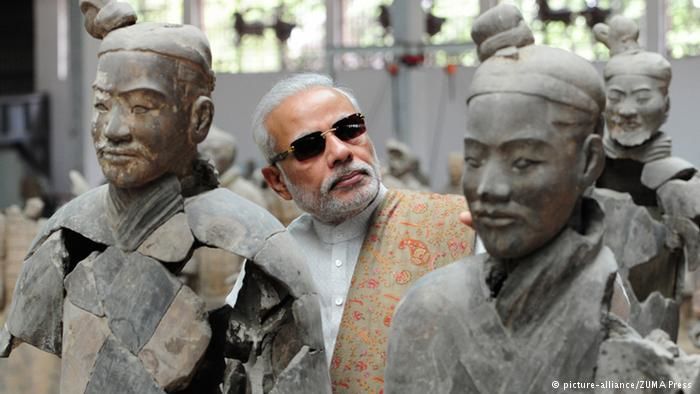 "You do you, metal soldier. You do you!"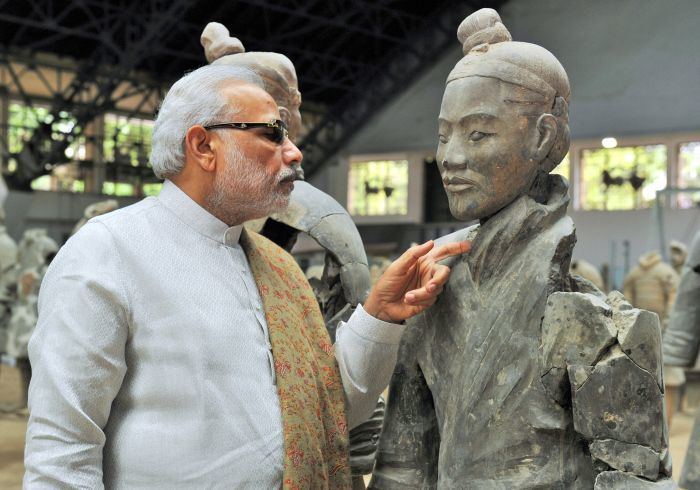 Mongolia (May 17-18, 2015)
This trip is a personal favorite.
"I have no idea what I am doing."
#ModiisHumanToo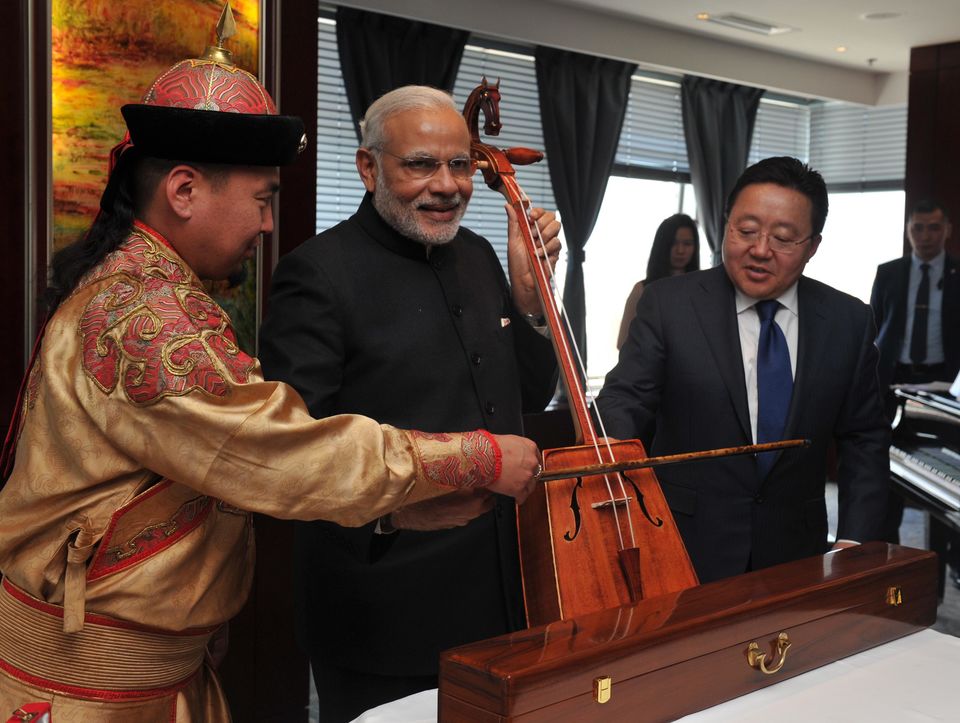 "I still have NO idea what I am doing."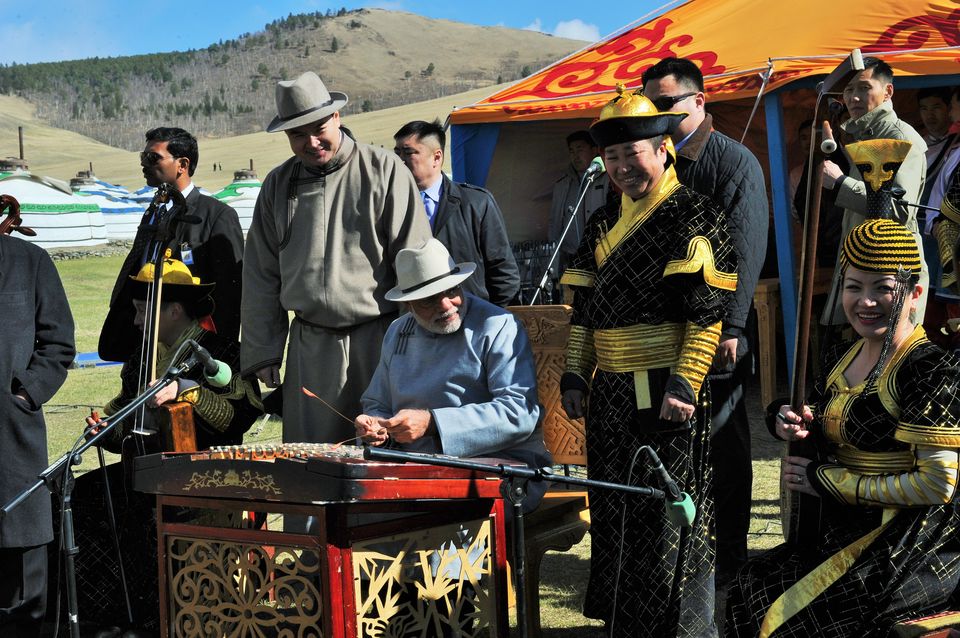 "Like stop giving me things to play with, I REALLY HAVE NO IDEA WHAT I AM DOING."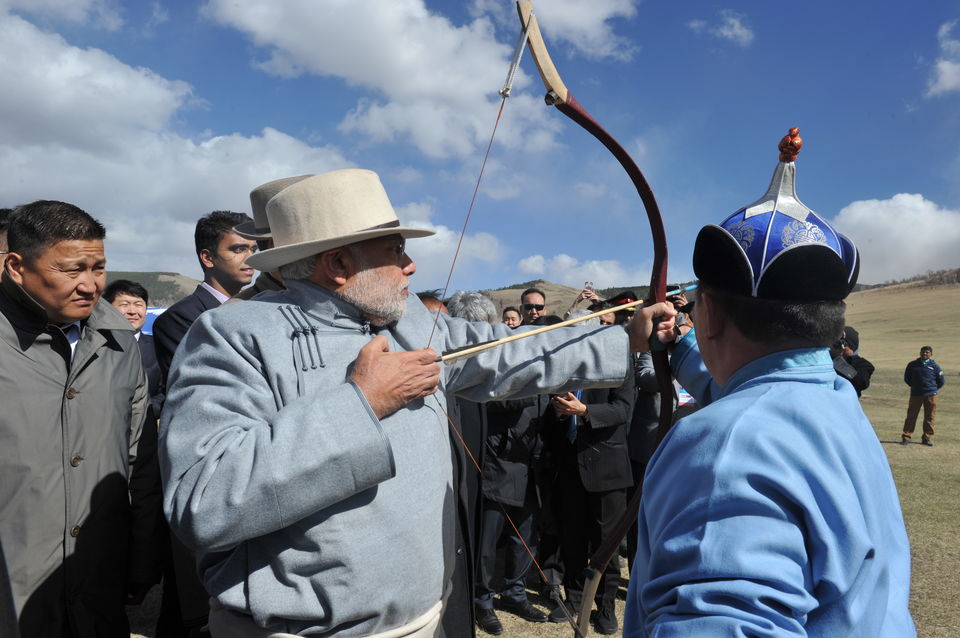 South Korea (May 18-19, 2015)
Kids saving Modi's awkwardness since 2014.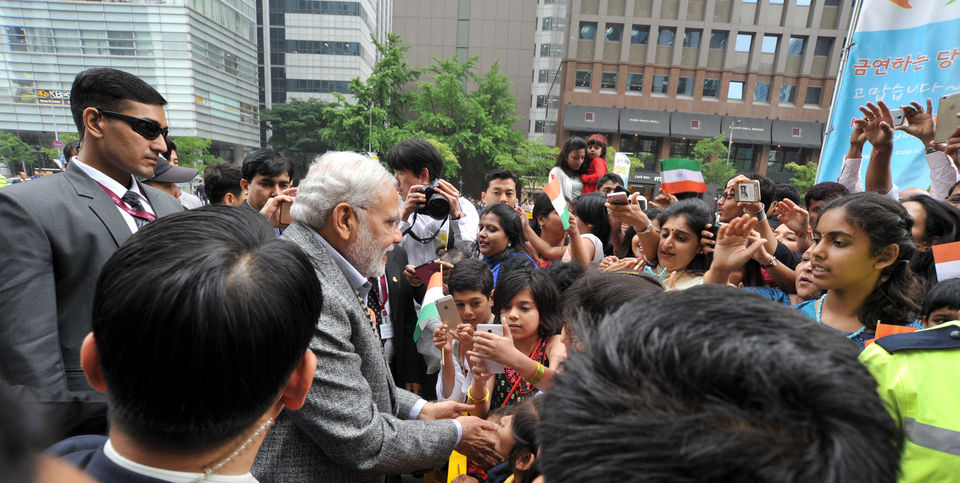 "Aaoh aaoh" (DDLJ reference)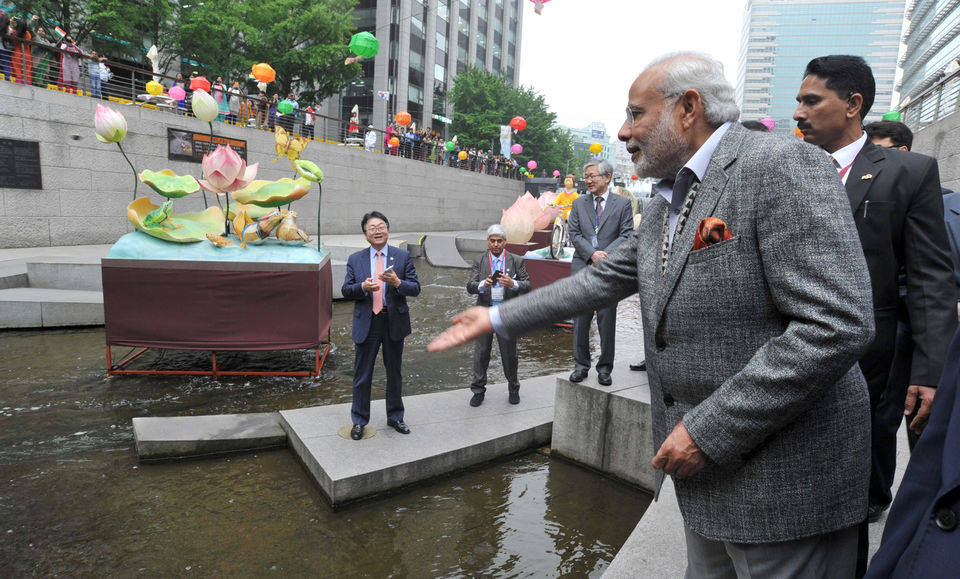 Yup, these little things again.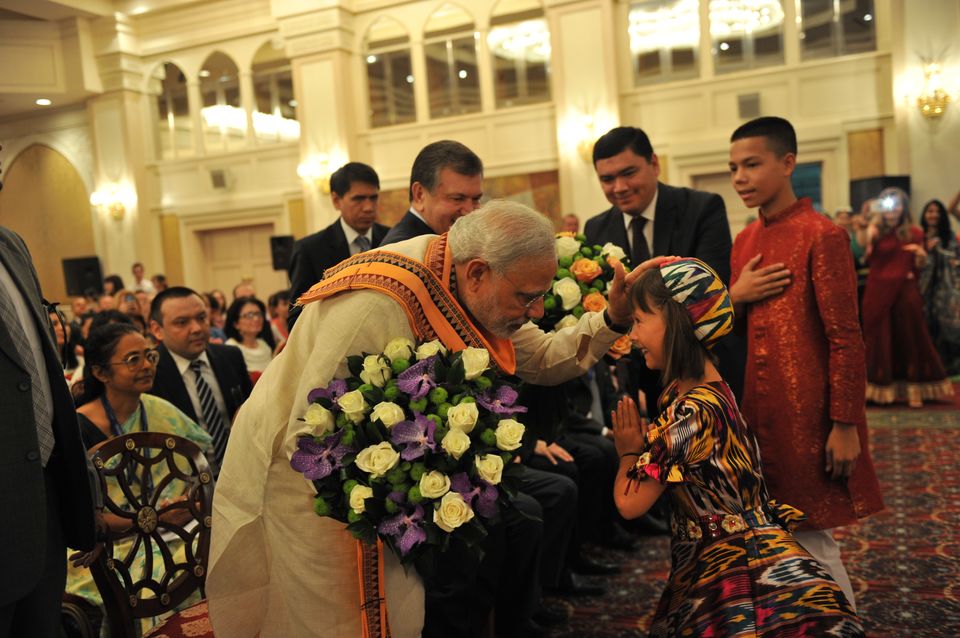 This is just a really cool picture.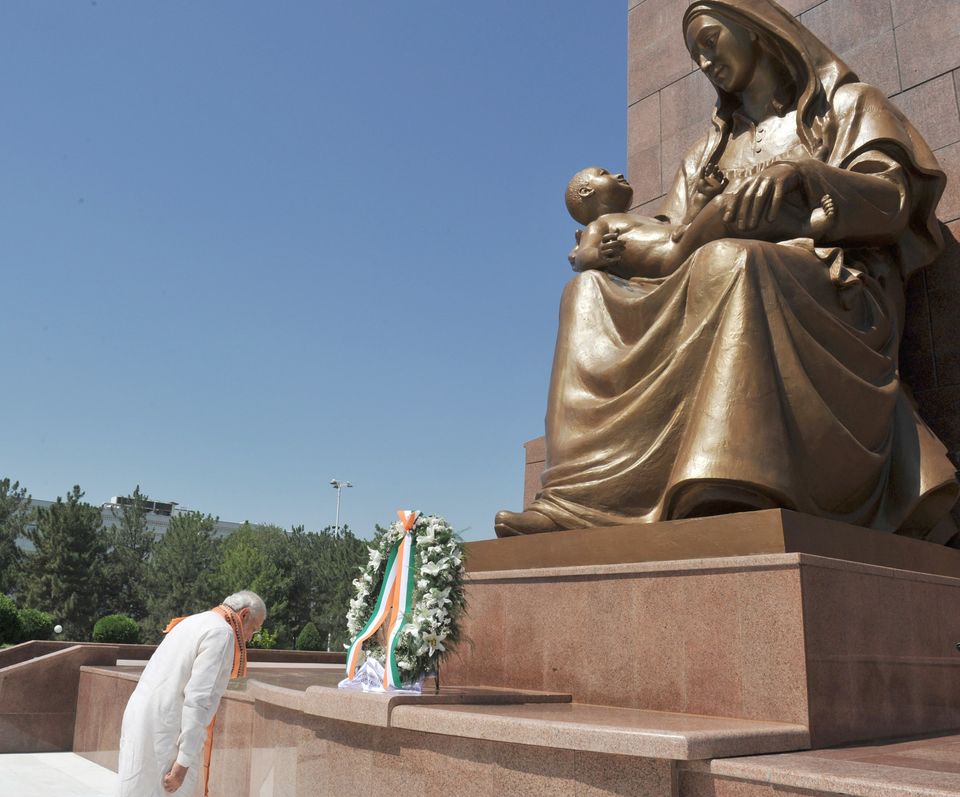 I really want to know the relevance behind giving this to the President of KAZAKHSTAN.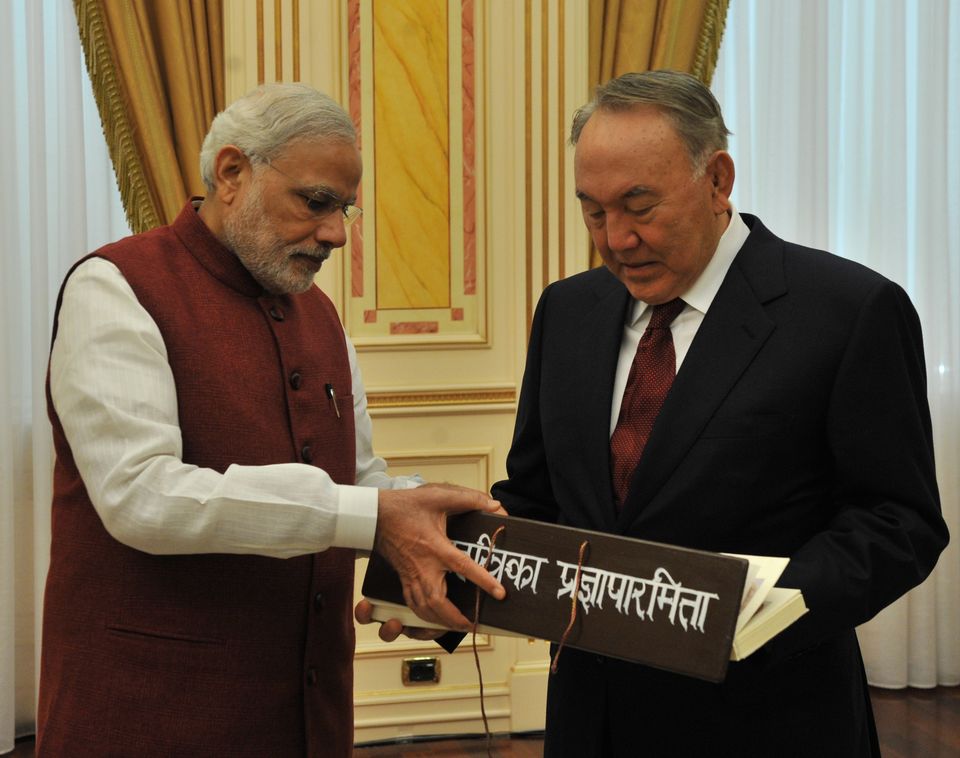 Russia (July 8-10, 2015)
When you really want bae to watch that show you love.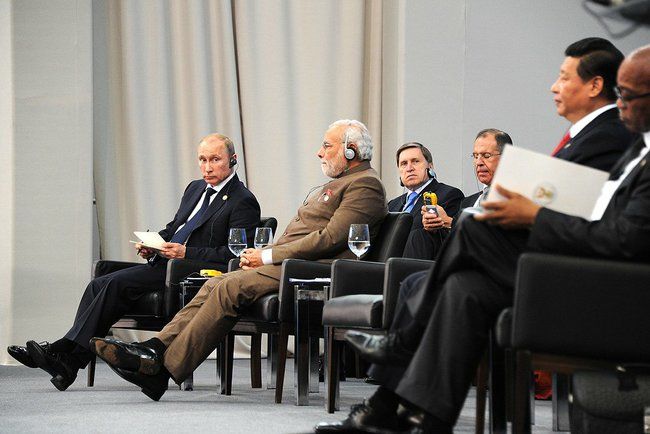 When bae comes home to meet parents.
That's a completely normal thing to do in your first visit to a country.

Cool cooker..wait what?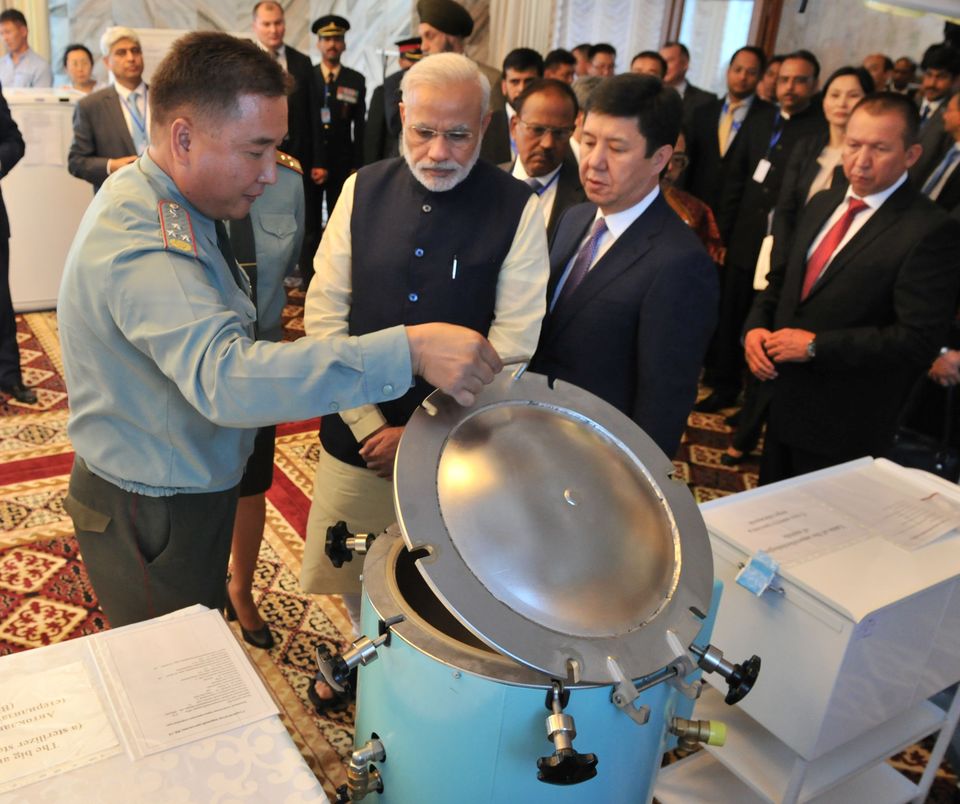 LIKE A BOSS #4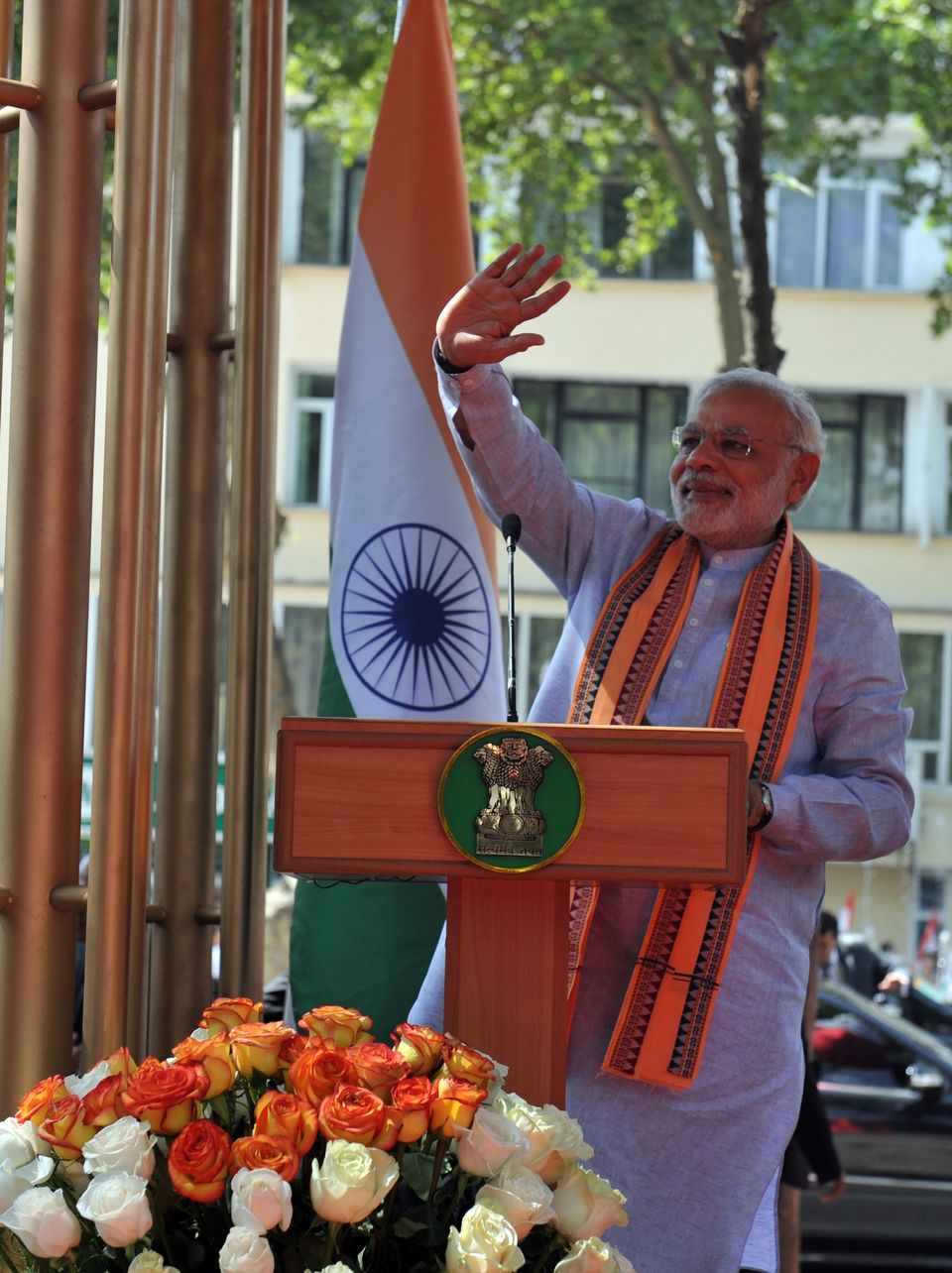 Awkward moment with strangers #4
United Arab Emirates (August 16-17, 2015)
But first, let me take a..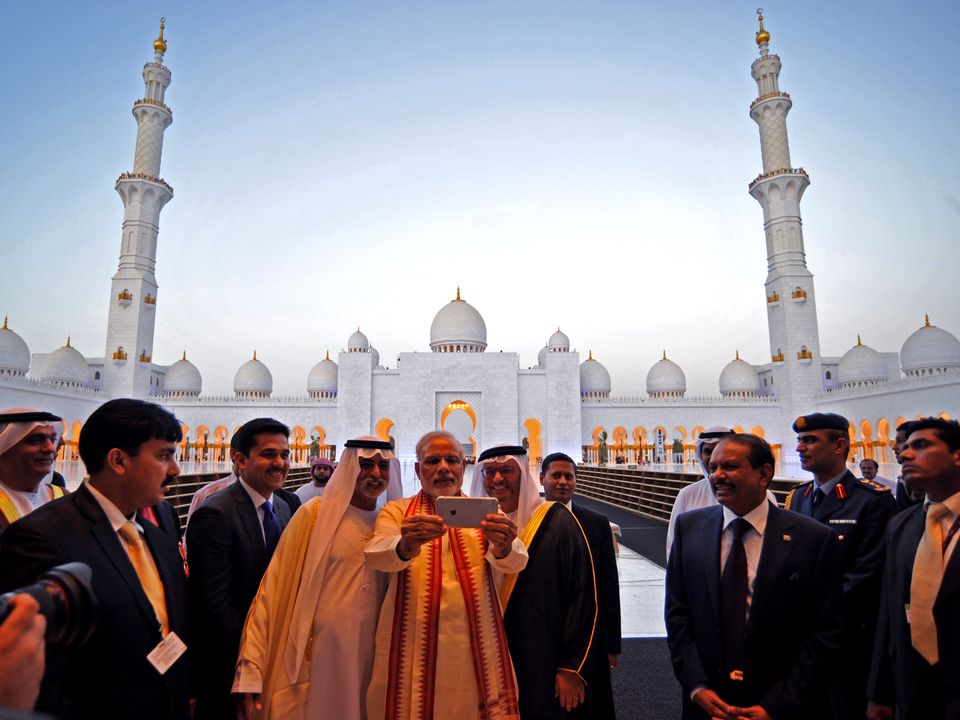 SELFIE!!!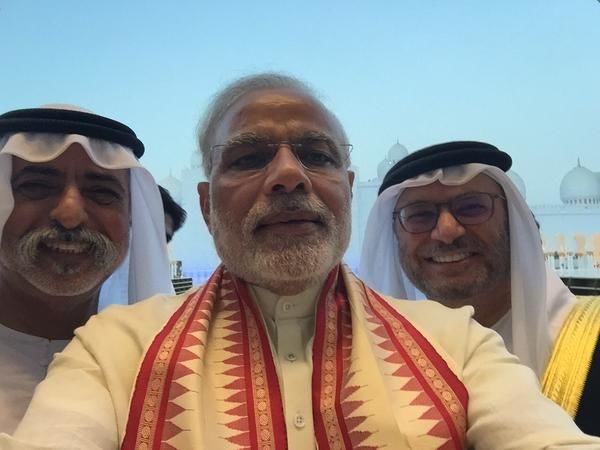 All in all there is no denying that this man is really going the mile to get the country some big bucks, because believe me (who has gone through over 200 pictures of this guy) no one travels this much for fun. And irrespective what happens, you can't blame a guy for trying hard.
#ModiisHumanToo
DISCLAIMER: No offense was intended but if you will be seeking for attacks then you sure as hell will find one hiding quietly in the corner.