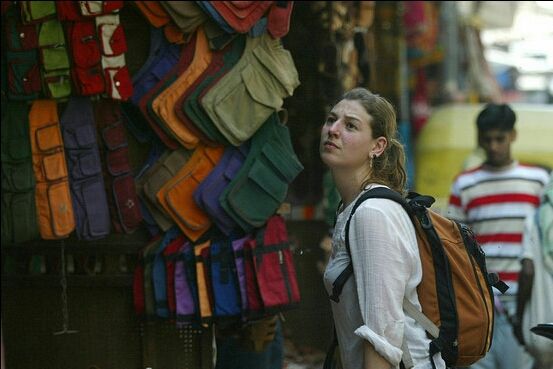 (our guests are our Gods).
But how much are we keeping up to it? Are we really as good as we are known to be? With time are we on the verge to lose our charm?
Going through Quora I came across a question about what Indians lack in attracting foreign tourists, and how can we improve it, here is what a foreign tourist, Carl Elliott, currently in India, has to say :
"I am a tourist. I am in India right now, so feel
that I can offer the best advice.
Don't stare at me everywhere I go. If I leave the room, I get stared at. By a lot of people. It's weird and it's the only country I have experienced this.
Don't look at my wife like she is a piece of meat. This happens all of the time. Never happens in any other country. In fact, if someone looked at her like that in our own country, she would break their jaw.
Don't feel that you have the right to grope my wife in large crowds. This has happened in several different states.
Respect women. Not just tourists, but your own.
Don't assume that we are millionaires. We have left our jobs to travel the world. We saved money, lived in a small place, lived cheap for years so we could visit India and other countries. Everyone from tour operators, rickshaw drivers, shop owners, hotel owners, even some chai wallahs want to charge us more than Indians pay. On many occasions, chai wallahs tell other locals to put their money away-we don't have to speak Hindi to understand that we have just paid for their tea.
Don't charge us more to get in places. Taj Mahal Rs 20/- for Indian Rs 750/- for tourist. Wha? Many Indian tourists are wealthier than us.
Clean your country up, or at least develop a different attitude on waste disposal and start a revolution to put pressure on the government. There is a bin on the train. Why throw rubbish out the window?

There are many more points, but these are the main ones. Respect us and don't rip us off. We are not stupid.
India is challenging to visit, but we do love it. You asked for ways to improve for tourism, so don't take offence, but please listen to these points."
Answered by Carl Elliott,
Source: Quora.
Some of us still seem to be fascinated by foreigners in India, and that is okay, but of course, staring them constantly, groping them is never okay, not here, not anywhere else. Although we in general are very loving, hospitable people, but there's always room for improvement, and a little learning from the foreigners themselves, wont hurt anyone. Remember, Atithi Devobhava!!
So are you being a good host???