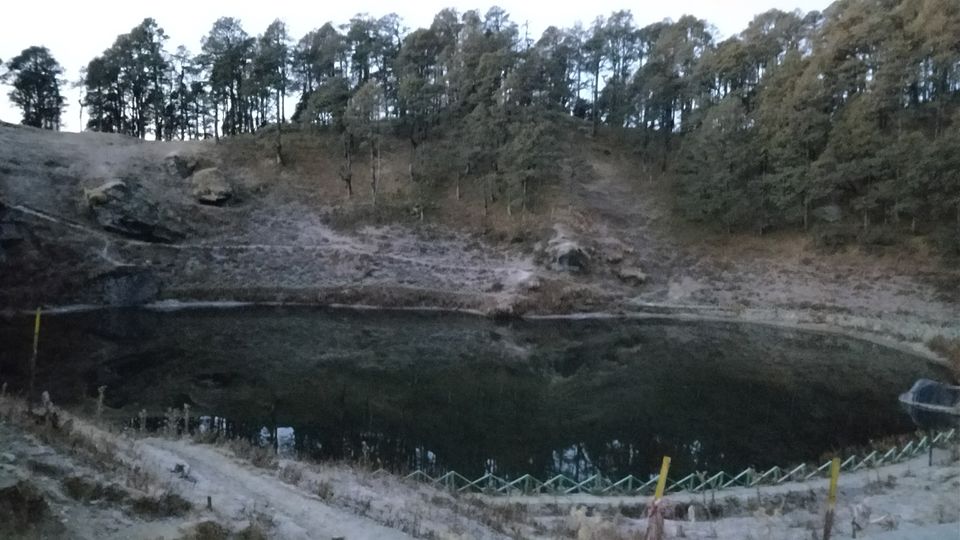 In the month of November 2017 , i with my few of my friend made a plan to visit Jalori pass on our bikes. Jalori Pass is a high altitude pass at a height of 10,800 ft situated in Kullu district of Himachal Pradesh. We were four friends I(Harish), Koushik(anna from bangalore), Mohit Kansal(the culprit) and his wife Megha(the pillion rider with Mohit). We were on 3 bikes and all were Royal enfield (the dug-dug bike).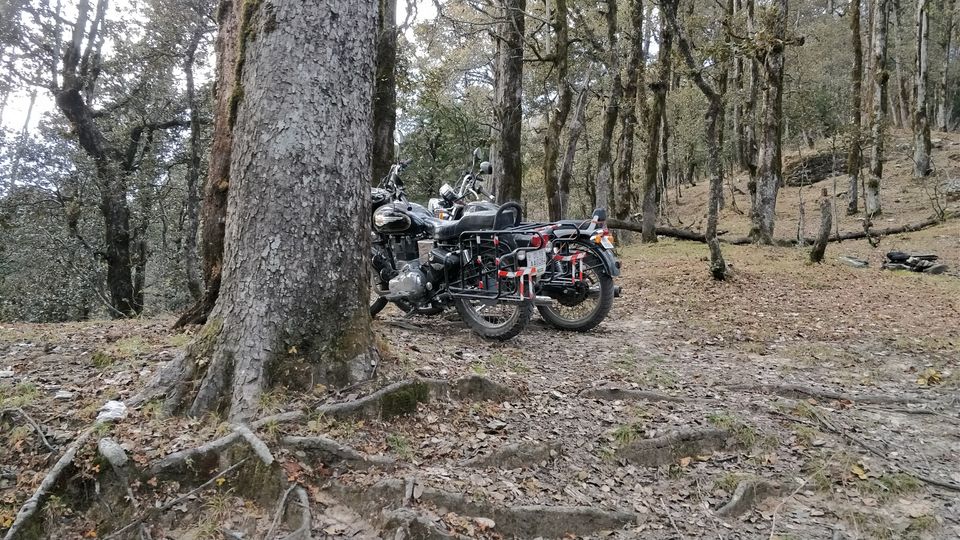 As a traveller and adventurer i always prefer to travel with my own tent and sleeping bag. I and Anna were carrying one tent (2 men Quechua- gareebo ka tent) and sleeping bag each. And Kansal decided to rent sleeping bag for him and Megha from Shimla or some other place enroutre. We had travelled through Delhi - Shimla - Jalori pass route (What happened on this road journey is story of some other time). We had reached Jalori pass at about 3 p.m. and had our lunch at local shops there. Did i mention still at that, we did not rent sleeping bag for Mohit and Megha.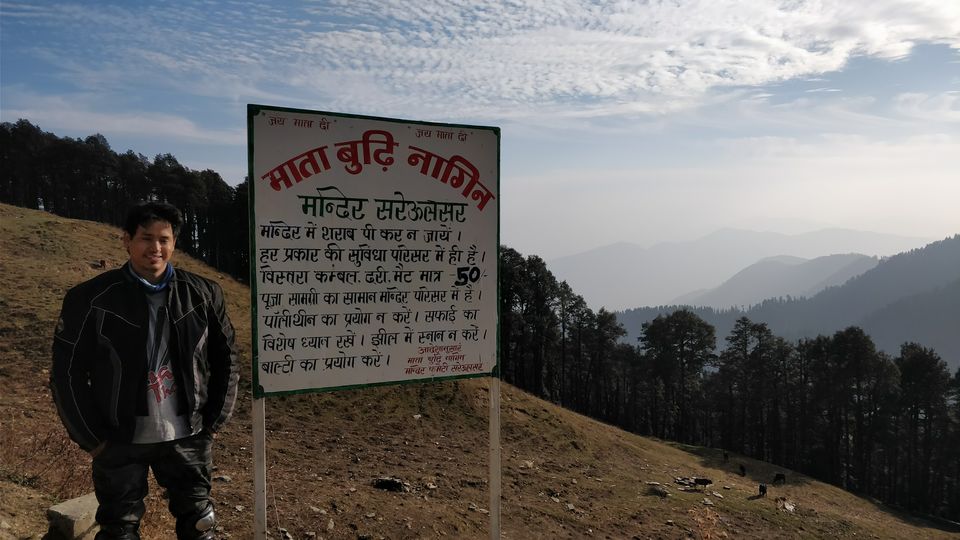 At Jalori pass we got to know about Serolsar Lake which was at a trekkable distance of 5km form pass. Local shopkeeper told us that there is a temple near the lake and in temple premises we can find rooms and food. The pandit and caretaker of that place used to returned to their homes at 5p.m. We strated to trek at 4p.m., mohit and megha (at that time they were the fastest walker) reached the temple at around 5p.m. And yes it was all empty with no food, water and shelter of course.
As I and Kaushik reached the temple we found ourselves in a situation where we had in total 2 tents, 2 sleeping bags, 1 bottle of whisky, 2 bottles of water(1L bottle) and some groundnuts. There were no water source and shelter. Ohh i forgot to mention that temperature was around 4-5 degree celsius at that time (7 p.m.)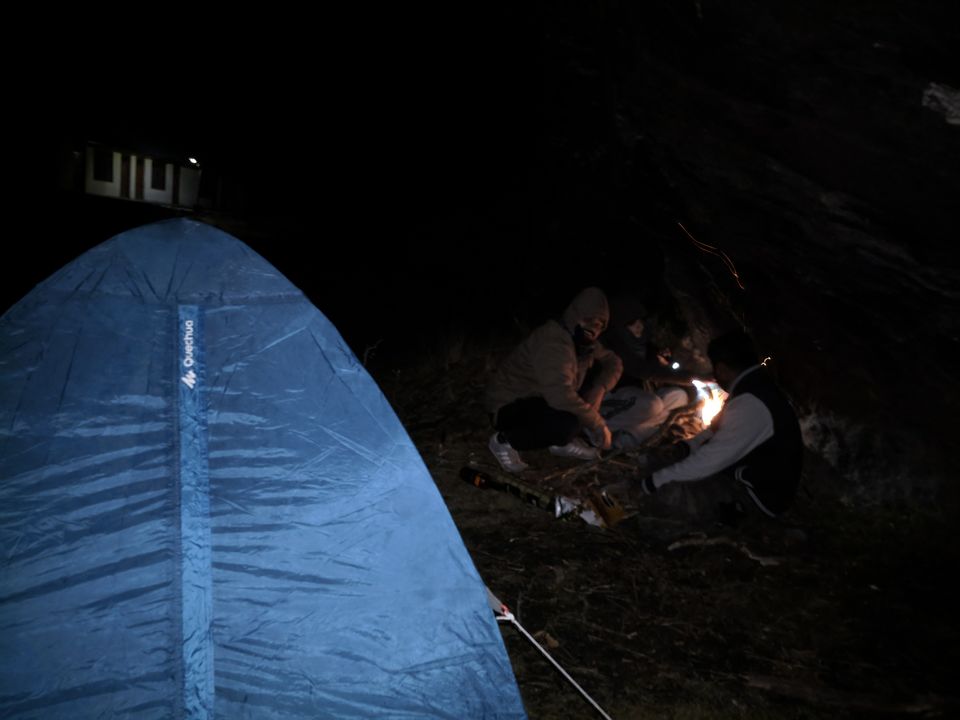 After looking for some help or resources, we set up our tent near the temple under a big rock to get protection from wind and rain. There were enough branches of trees around and that helped us to light a fire. As we had 2 bottles of water, we had decided to use 1 bottle for whisky and spare the other for any emergency. It was a great experience as we already lighted the fire , now we had groundnuts to eat, whisky to drink, friends to talk and stars to click pictures. We chatted till 11p.m. at after that we decided to sleep in our tents. I and Kaushik settled in one and Megha and Mohit in other (the obvious). We had only two sleeping bags, Kaushik took one and H̶a̶r̶i̶s̶h̶ Megha took other. Yes, as Megha was not well we decided to give my sleeping bag to Megha.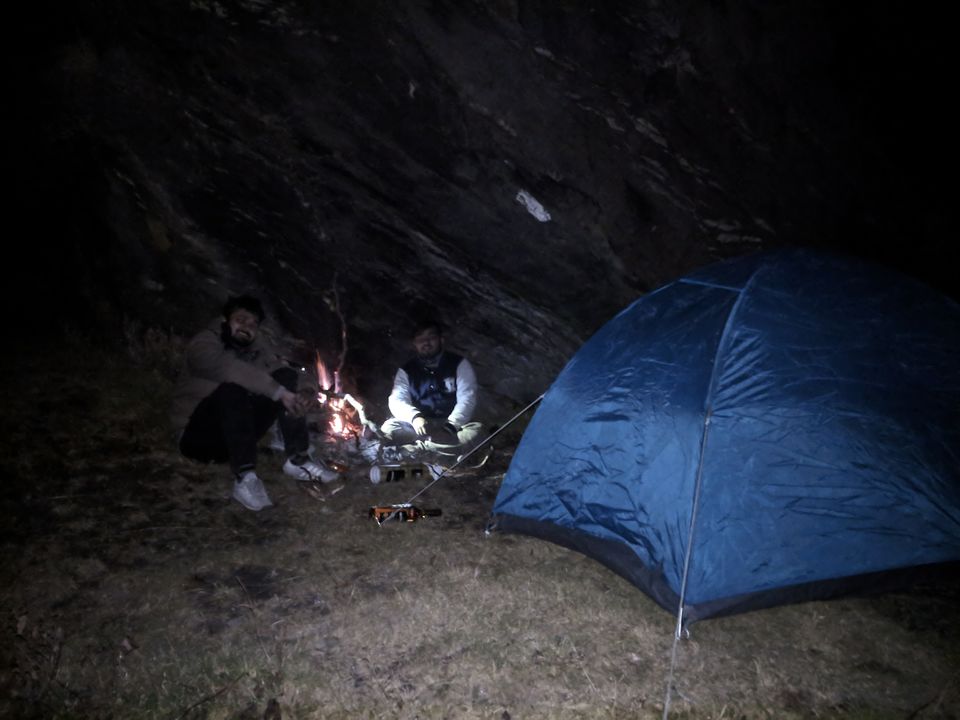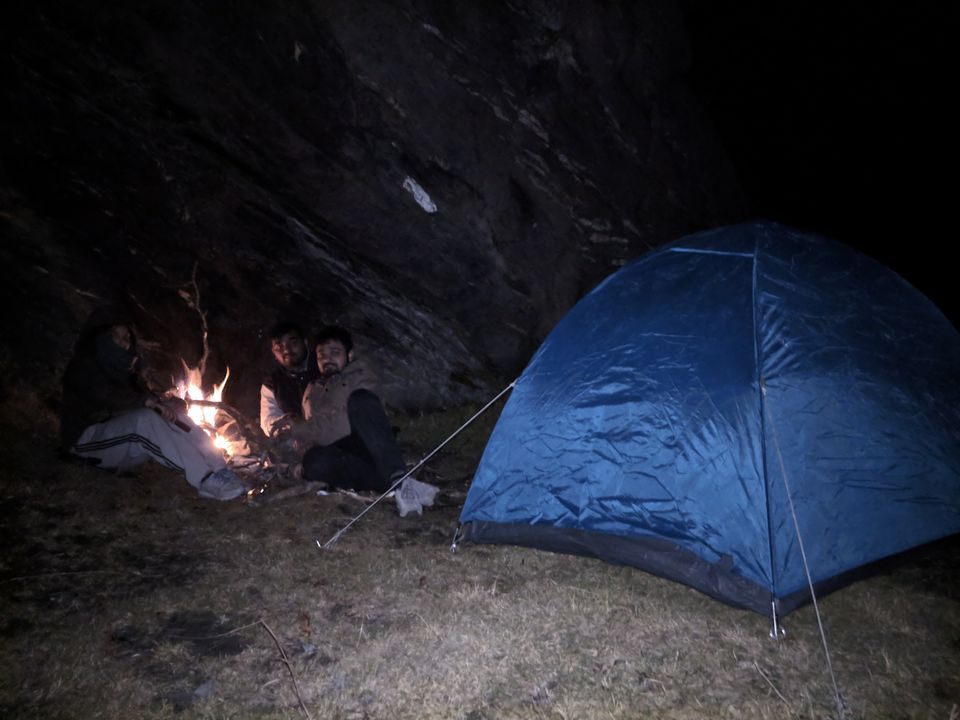 It was one of the (i had few other also) coldest and unbearable night of my life. I wore 3 pair of socks, 3 layers on lower body and 4 on upper body and still i was freezing the whole night. Mohit was also sleeping without sleeping bag but he was sleeping with his wife :P. And i was sleeping with Anna and there was no question of hugging him.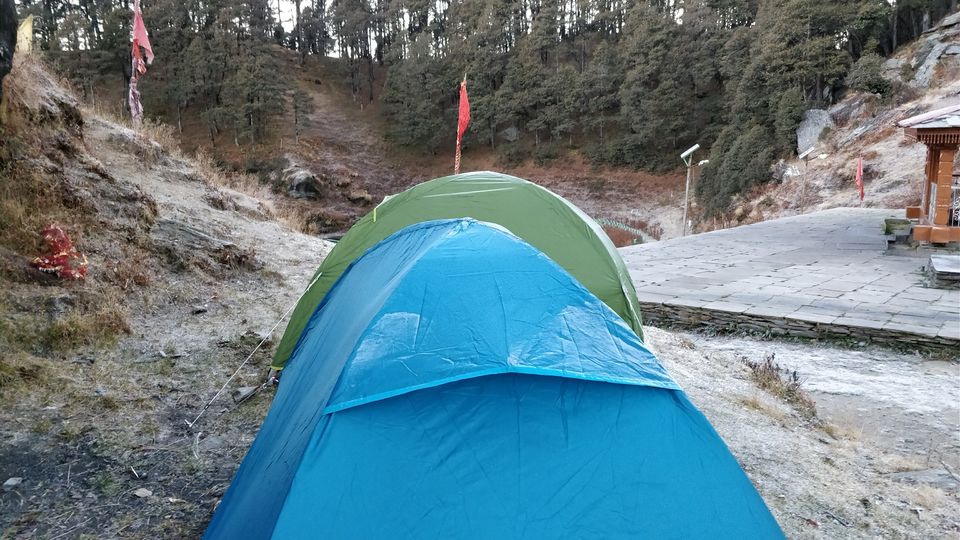 So after the sleepless freezing night (temperature dropped to sub zero) when i got up in the morning i was mesmerised with the beauty of Serolsar lake and the place. It was all quiet and beautiful just the way i like. Somehow we survived the night and trekked back to Jalori pass