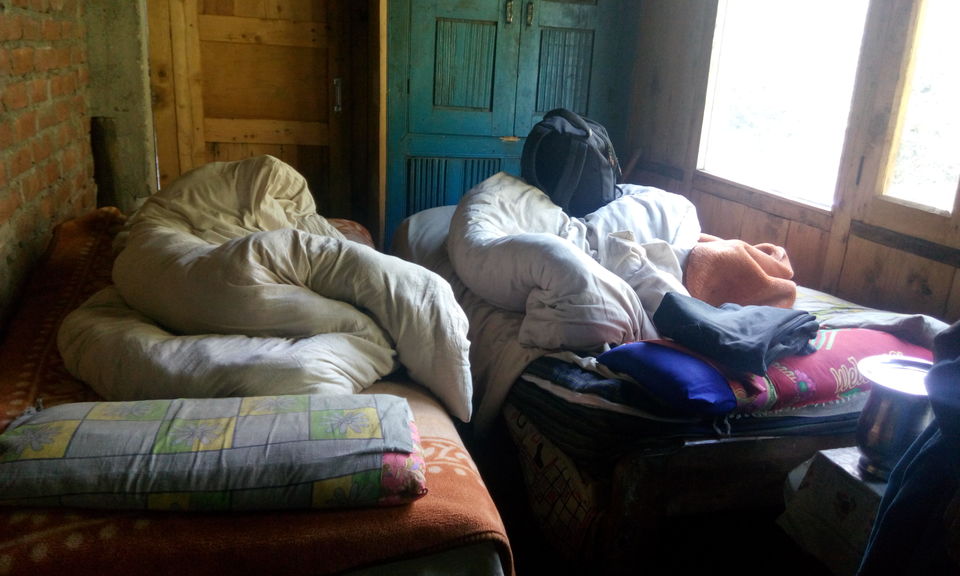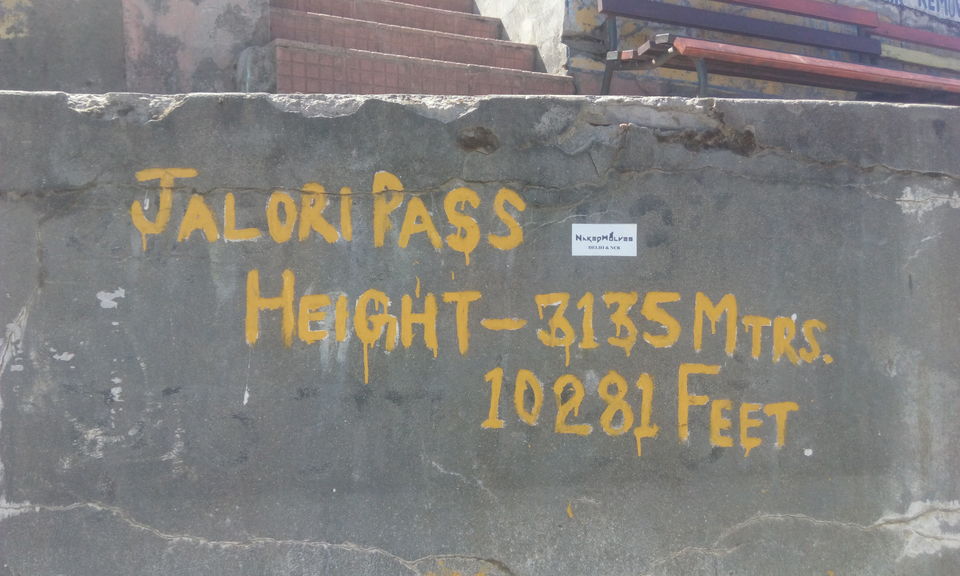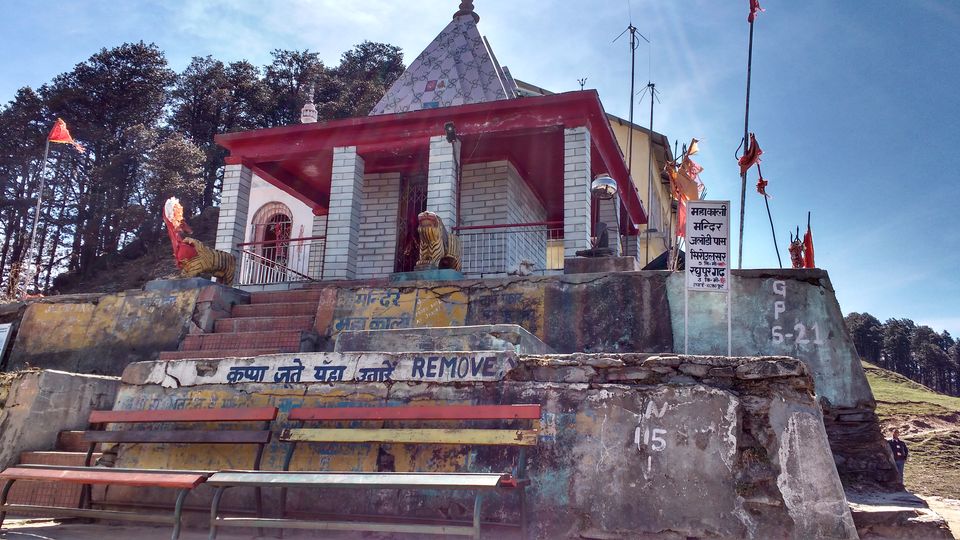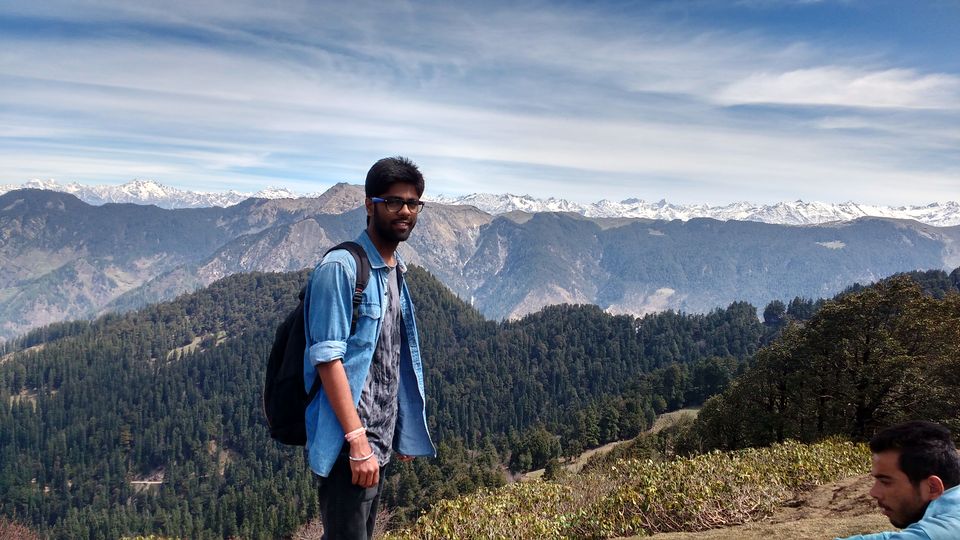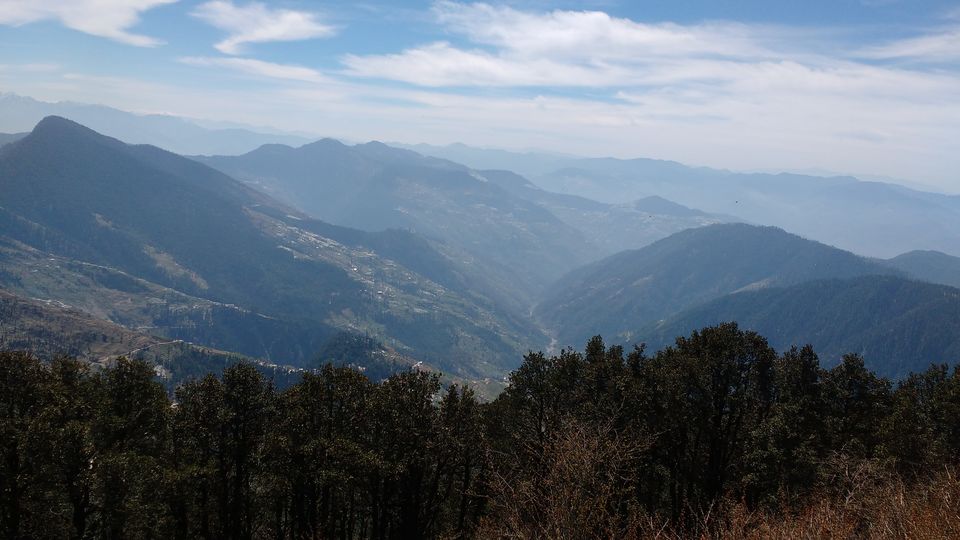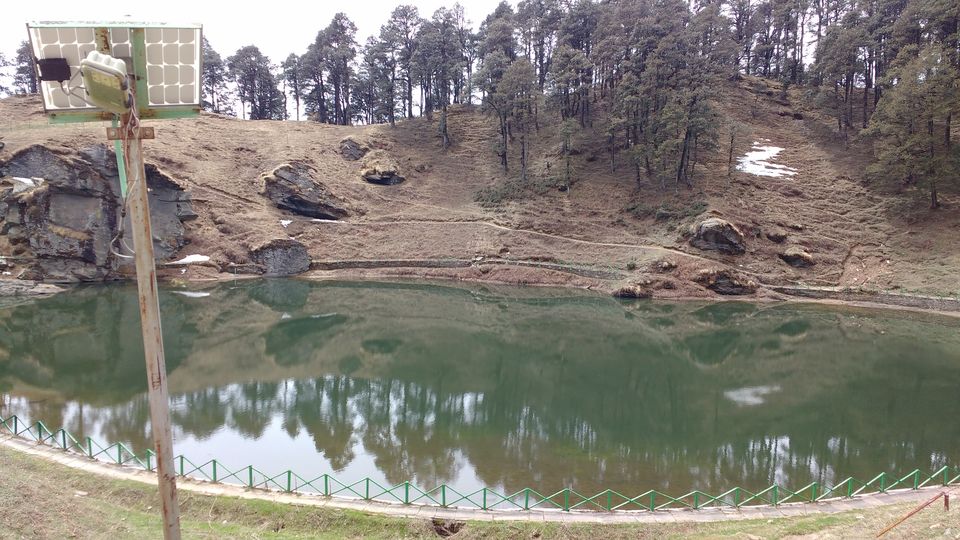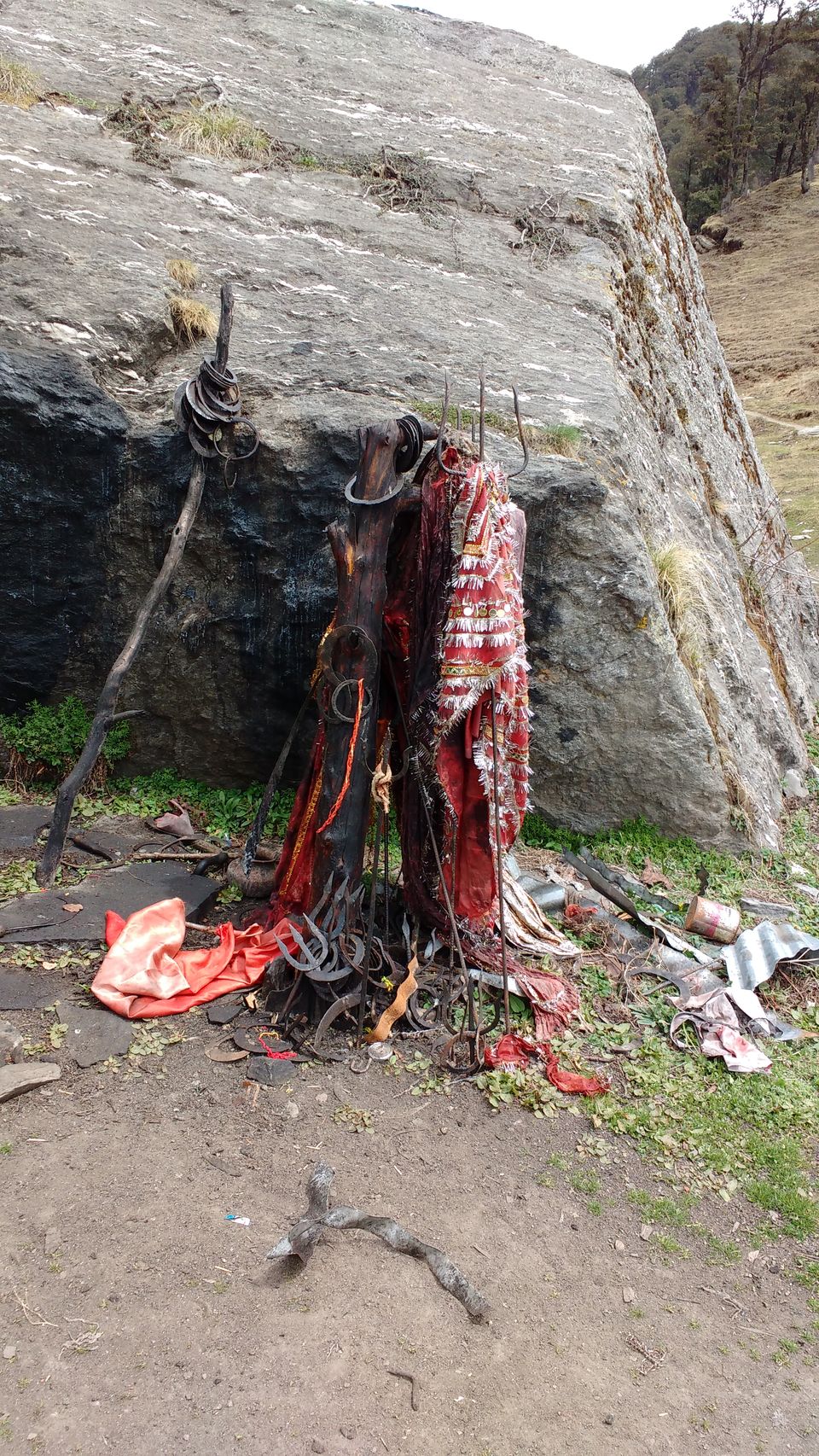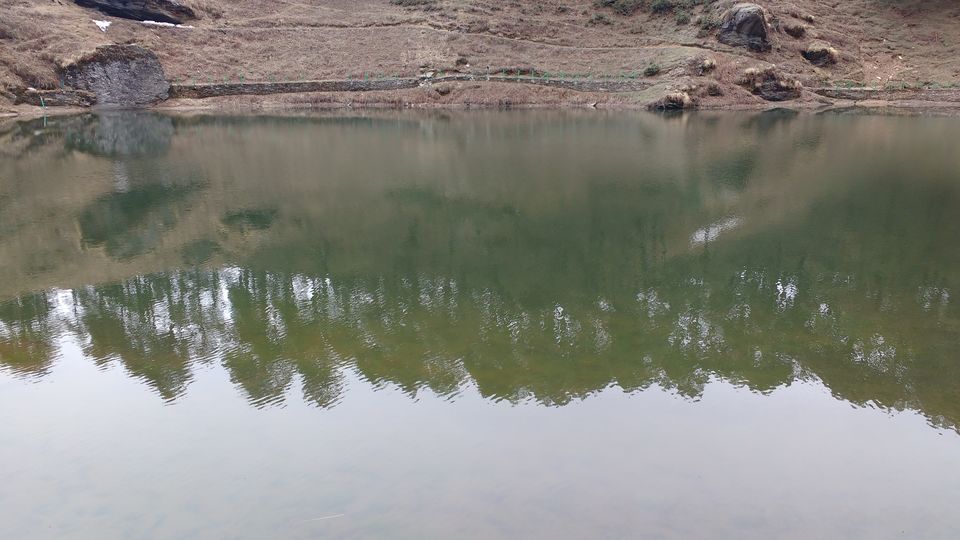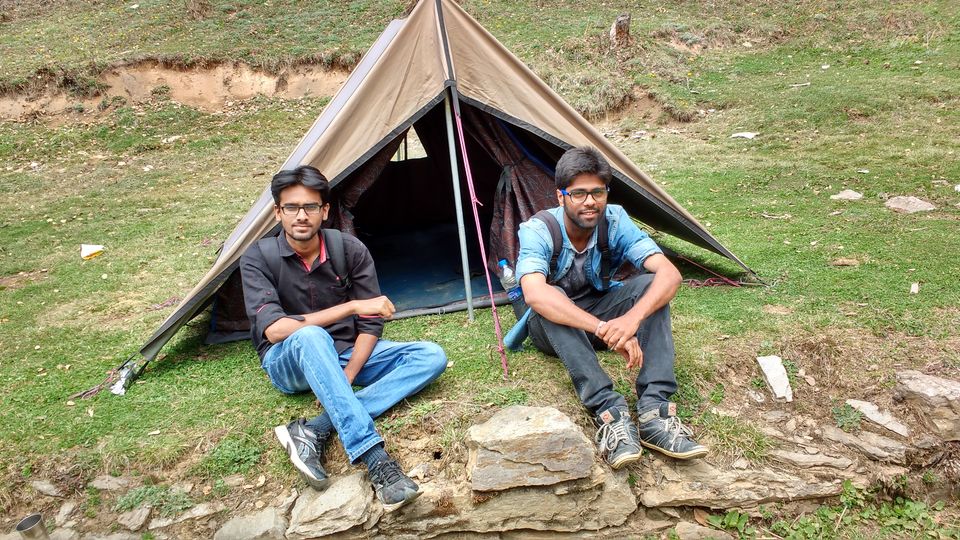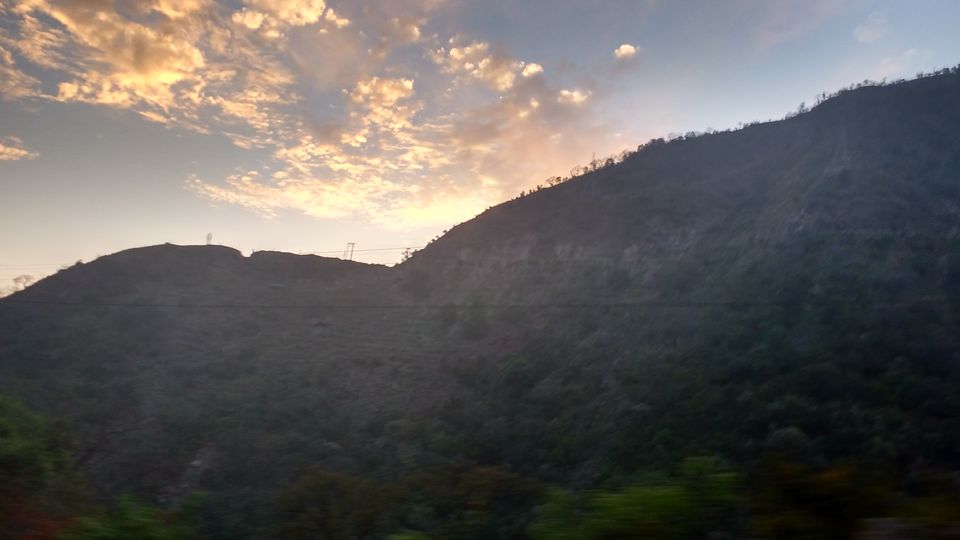 The first day, it was all hectic travelling and exhausting too. First you have to go to "Aut" as there are no direct buses for Banjar. After reaching Aut one have to catch bus for "Banjar" . It took around 2 hours to reach Banjar from Aut. The last bus from Aut to Banjar is at around 5 pm. Upon reaching Banjar we came to know that last bus for "Shoja" has been missed and only one bus is there which will took us to "Ghiyagi". The bus was at around 6 pm and the last bus for Shoja was at around 4:30 pm.
Ghiyagi is a very small village having 2-3 shops and 2-3 guest houses for accommodation of travelers. But it has good scenic beauty as one can see almighty mountain ranges with a narrow stream flowing besides the village and it was all surrounded by Great Himalayan National Park(GHNP). So one can observe different floras and faunas specially during morning with awesome view of sunrise. The localities are very polite and helpful also. The Cost of living is also very cheap. If you ask for accommodation, it costs us only INR 100 for one person and it includes all facilities bathrooms, proper bed with blankets etc. The food is also cheap. It costs only 150 for both of us and we ate much as we were very hungry.
From Ghiyagi the first bus for "Jalori Pass"(3100 m height--the base camp for Serolsar lake trek) is at 8:30 pm which will drop you at Jalori around 10 am. Although the distance is around 10-15 km but road conditions are not so good , so it took around 90 minutes to reach Jalori from Ghiyagi Village. At Jalori we purchased some food stuffs like Snickers, Lays, Juice etc and started our trek by 10:15 am.
On the way we got interacted with some localities who were young and of our age only. They were high on weed and have camped near Jalori Pass last night.
They said that :"Yha ka maal kaafi shashta and pure hota hai as compared to Parvati valley"
English Translation: The weed quality of Tirthan Valley(Jalori pass and its near by villages) is of much higher quality as that of compared to Parvati Valley and are cheaper too.
So I asked the rate and he gave me Half Tola(5 gms) at 400 rs. But guys be aware that there are checking while returning from Tirthan Valley to Aut. I was lucky that my bag didn't got checked by police officers but they checked almost everyone's bag who were in bus. "Lucky me.!!"
The trek is of 5 km from Jalori Pass to Serolsar lake. The trek is well defined and it took the trekker from lush green forests, Rhododendron tress and curvy trails , mountain rocks and was full thrilling. One can also ask for tents at Jalori if interested in Camping near lake. Upon reaching lake it was the mesmerising view that one cannot ever forget in his/her lifetime. The lake was so clear that one can observe the crystal clear sky shadow and a temple of lord Shiva is dedicated near to the lake. It was "Navratra Time" when we do trek to Serolsar lake, so there was some local Aunties who were doing Pooja(Kirtan) there.
Near the lake there are some stalls/small shops from where one can buy water bottles or can enjoy Maggi with Chai (Best feeling when you were in mountains- nothing more can suffice this feeling).
There was a fort also which is around 3 km trek from Jalori Pass , but due to shortage of time we didn't attempt for this plus locals have told us that its not so good and even not well maintained. So we left it and we returned by 2 pm as we have prior information that last bus from Jalori to Aut is at around 2:30 pm. After this you won't find any bus on that day or else one have to hire cab which is little expensive.
Overall the trip is so exciting and exhilarating . I still found me so lucky that how he didn't check my bag !!...:P