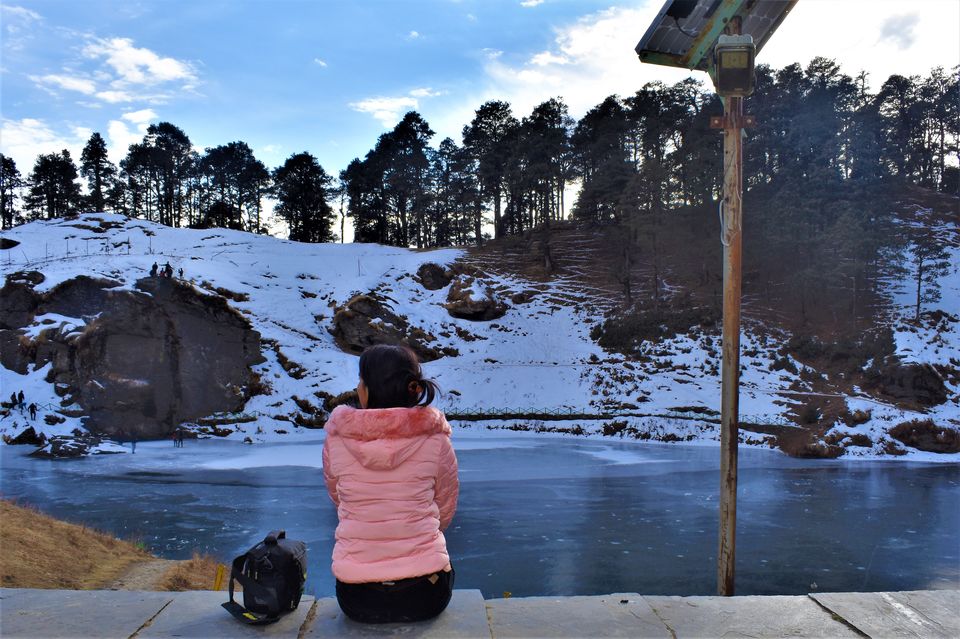 It was that time of year when everybody is planning for new year celebrations, So this time it was really tough to plan where to go? How to go? Many unexplored places, less time, low budget, but still have to go somewhere I have not been. So the question was where?
Finally, we decided to go to Jalori Pass. This is also the base of Serolsar Lake trek.
Traveling to remote and offbeat places is something I really enjoy. My idea of a vacation is not to stay in an expensive resort and to enjoy the drinks, but it is actually to feel the true side of the place by traveling by local conveniences, staying at homestays/guesthouse and interacting with locals and enjoying the drinks under the stars and bonfire on rooftop.
Generally, I don't book the stays in advance because I love to explore the place and go for the best and cheap deal, But this is new year time and we have to find a budget free stay for us. We know we can not reach the Jalori Pass in one day from Chandigarh so we decided to make our stay at Jibhi ( A little scenic hamlet in the Banjar Valley or Tirthan Valley). Finally, we ended up by booking the Forest Guest house not so expensive but not at a good deal as well. I will tell about the Guest House later.
How to reach to Jibhi :
1) You can book a taxi that will cost you INR 5000-6000 approx.
2) You can also reach there by self-drive: Route will be
Chandigarh - Bilaspur - Mandi - Aut - Banjar Valley - Jibhi approx 260 km (7-7:30 hours journey)
Chandigarh - Solan- Shimla- Narkanda- Anni - Soja - Jibhi approx 274 km (9-9:30 hours journey)
The suggested route is by Bilaspur - Mandi.
3) Can book a Volvo or normal buses which will drop you at a place called Aut from there either you book a taxi or you need to wait for private or local buses.
So we packed our bags and started our journey from Chandigarh. Roads till Aut were dusty as the construction work was under progress but after Aut it was the most beautiful route I had ever seen in my life. The road twisted and turned through rugged hills and pine forest, and along went the mighty Tirthan River.
We had no idea that this was just the trailer, once we reach to our Guest House we were awestruck. The place was very beautiful, a wooden cottage nestled in the middle of a forest. Then paying INR 1200 per room worth it. The best part was the caretaker of the guest house was very interactive and co-operative, he asked us if we want him to cook food for us then we need to bring the vegetables. So we went to the local market grabbed the vegetable and other eatables. That night he prepared tasty and healthy food for us. We offered him some drinks and asked him to join us for the celebration. Then after having 1-2 drinks, he left to his home as his family was waiting for him, but he entertained us with local stories and helped us to discover the place.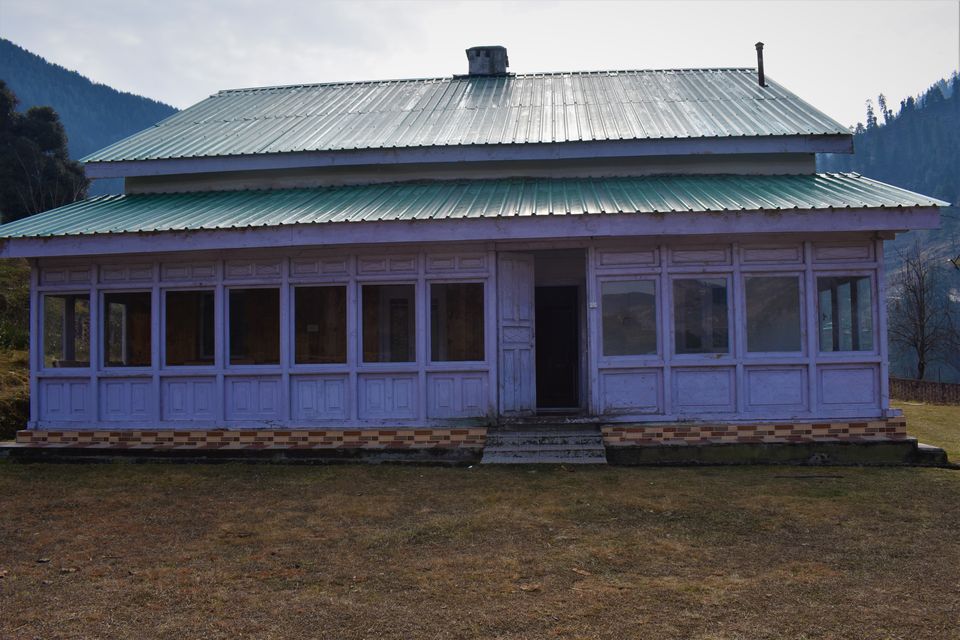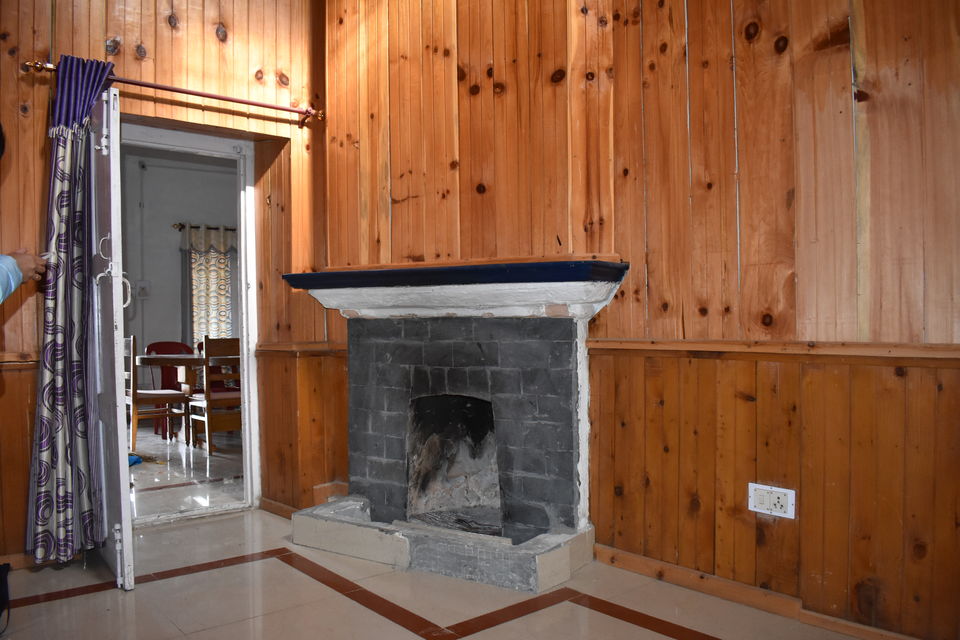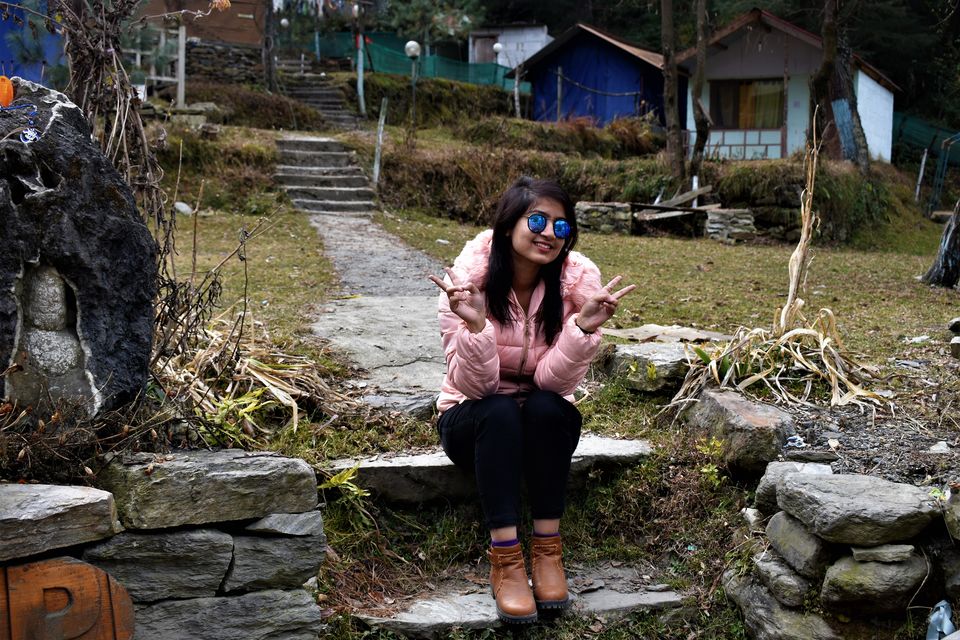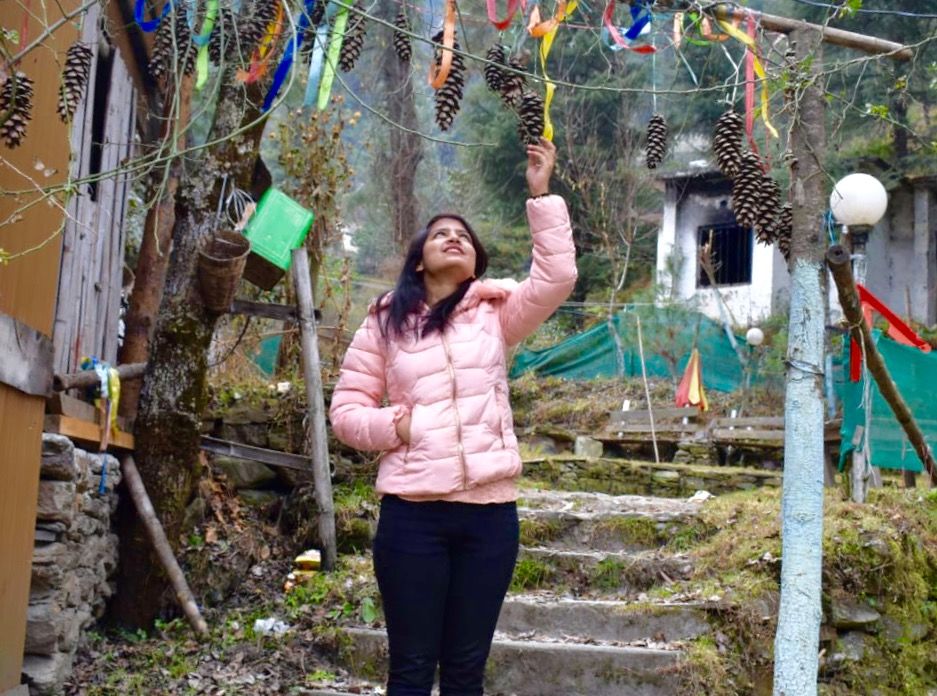 Started the day early in the morning as we have to head towards Serolsar lake Trek, which is an easy 6 km trek that starts from Jalori Pass. From Jibhi to Jalori Pass, It is one of India's dangerous road, with steep 45-degree gradients, rocky terrain, and U-pin curves.
Jalori Pass: One of the most beautiful pass in Himachal Pradesh. Extremely dangerous and outlying, Jalori is a high mountain pass, which is located at an elevation of 10570 ft in Himachal Pradesh's Karsog Valley. Jalori Pass is a connecting link between Kullu and Shimla and can be accessed from Kullu as well as Shimla. Full of twist and twirls, this trek will take you through the dramatic high altitude landscapes. One can enjoy the stunning view of Pir Panjal Ranges. The drive to Jalori Pass must be on every adventurer's list.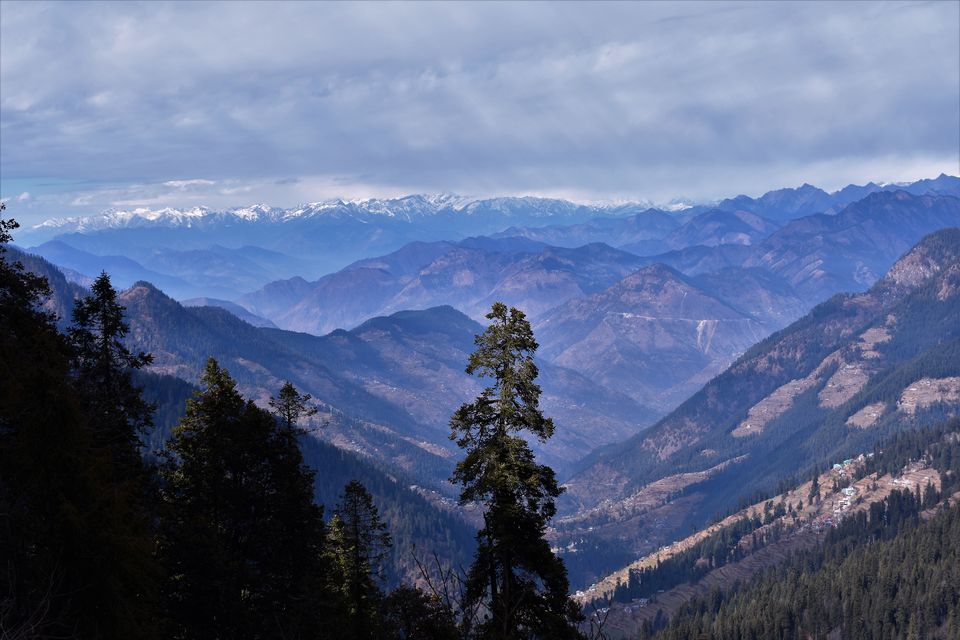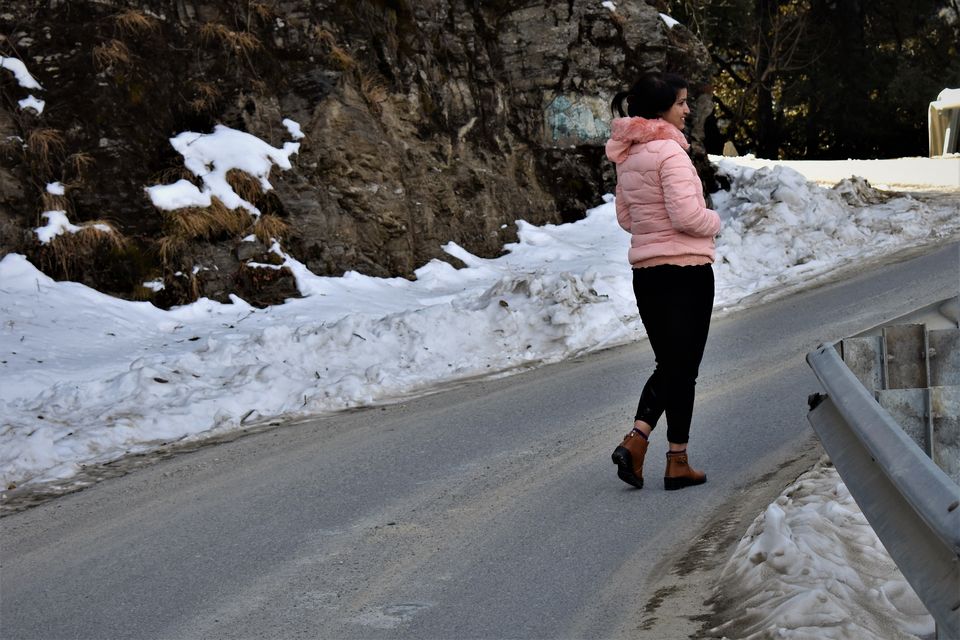 Serolsar Lake Trek: The trek begins from a meadow in Jalori Pass and winds through rhododendron and pine forests. The trail offers the best view of the surrounding peaks. It is an easy trek for beginners with ascends and descends that shorten your breath as you reach the end. But once you climb up the final rocks and see ahead, the view of the lake surrounded by pines, clear sky, snow-covered mountains, and frozen lake makes you forget everything. We started the trek around 1:30 PM, it took 2 hours to reach the beautiful Serolsar Lake. At that very moment, all I could think of that mother nature has definitely showered her blessings on this place.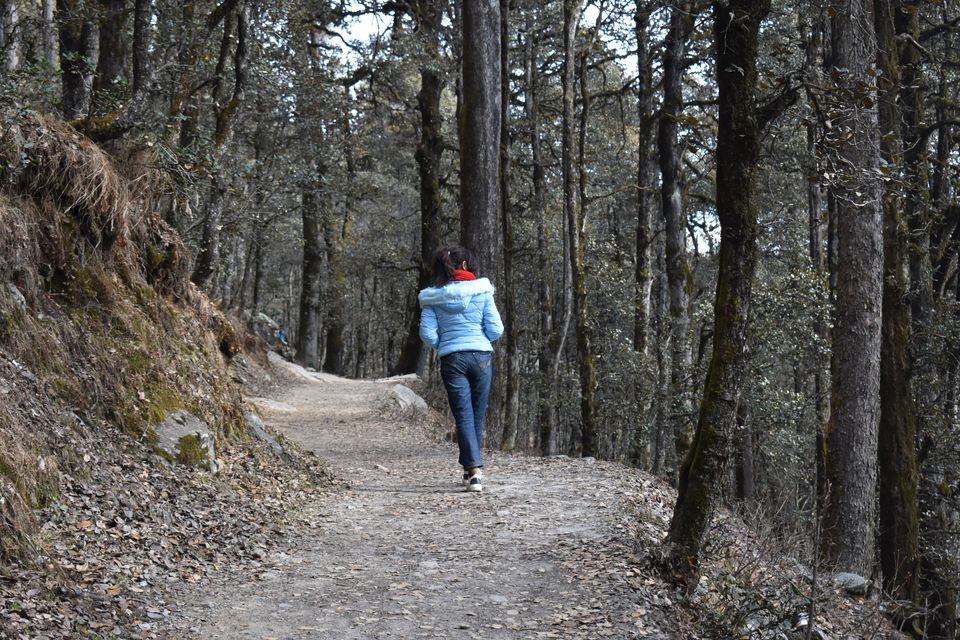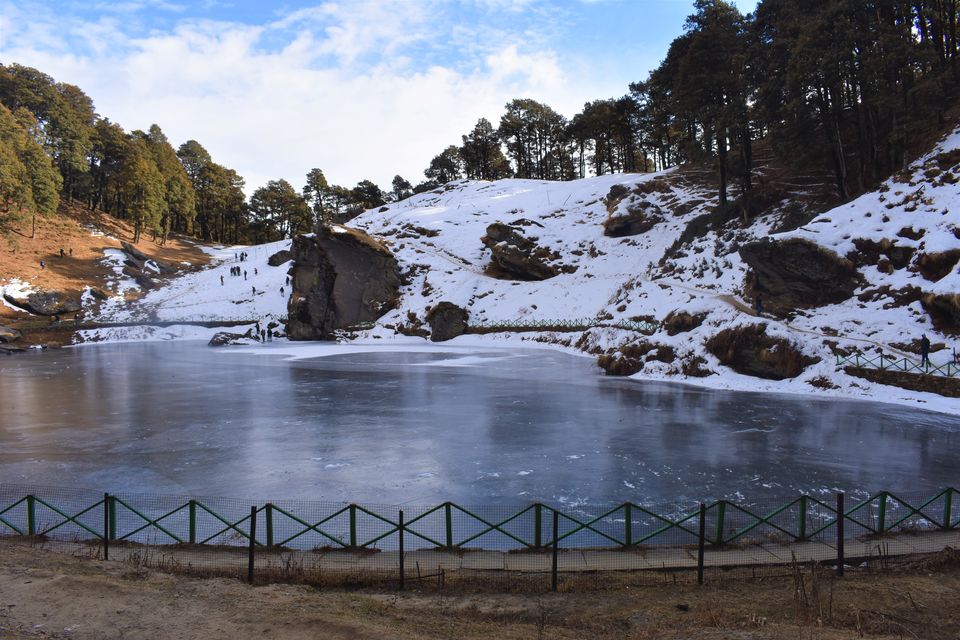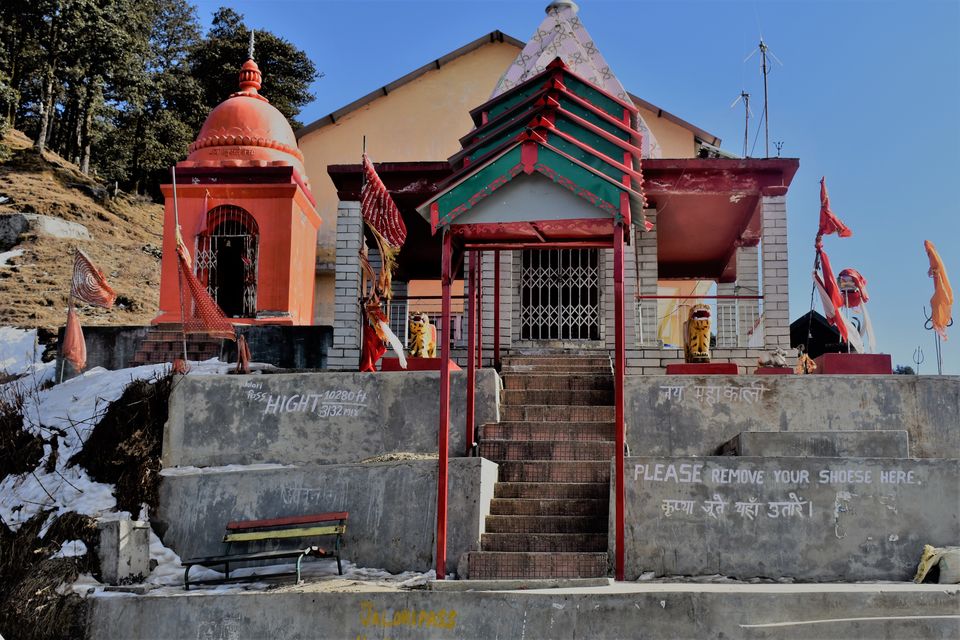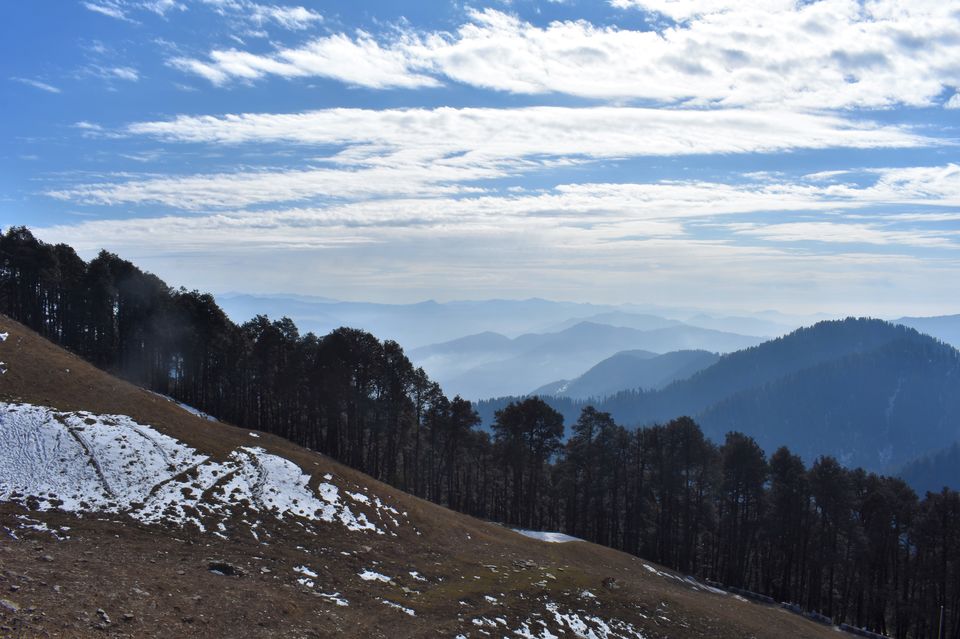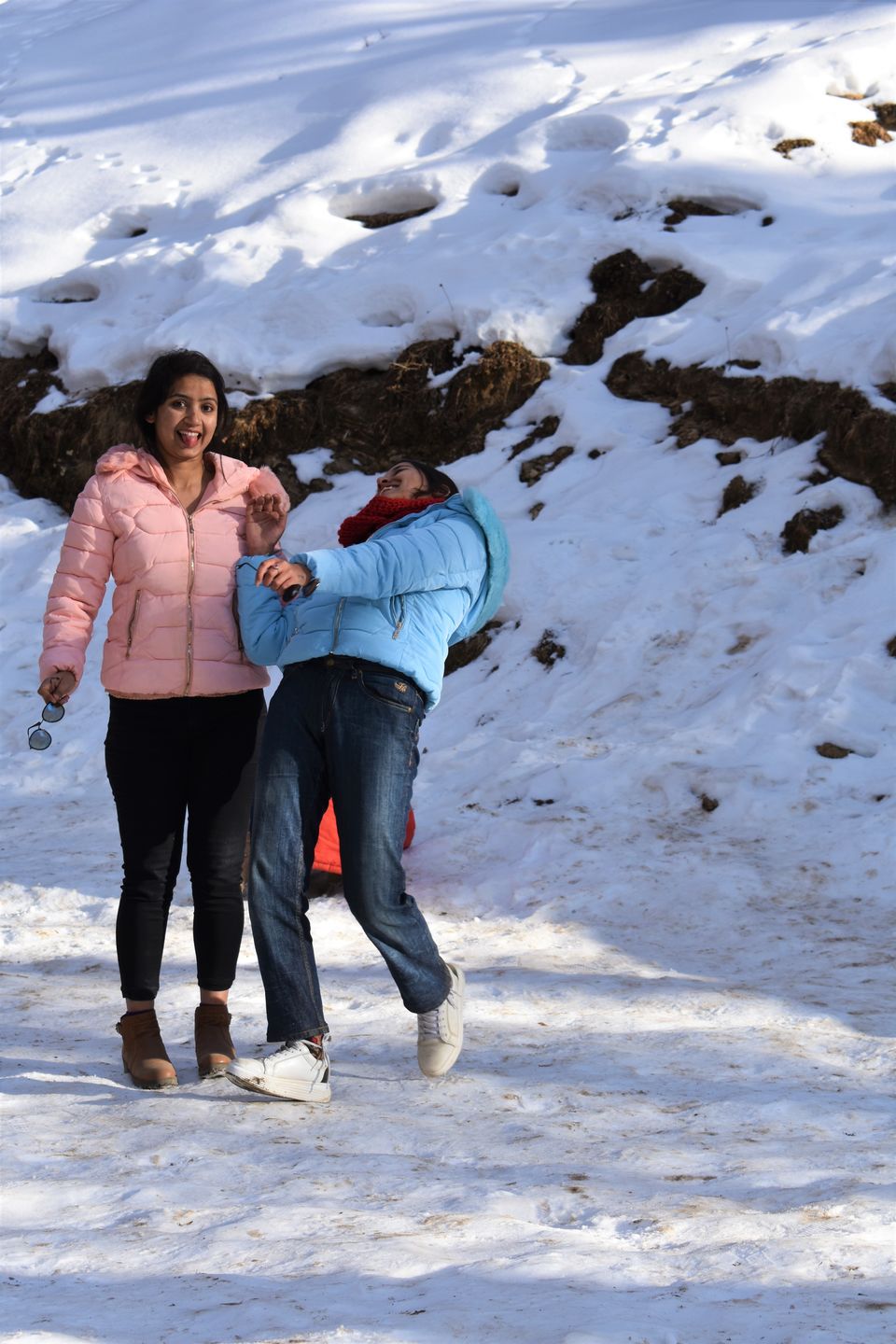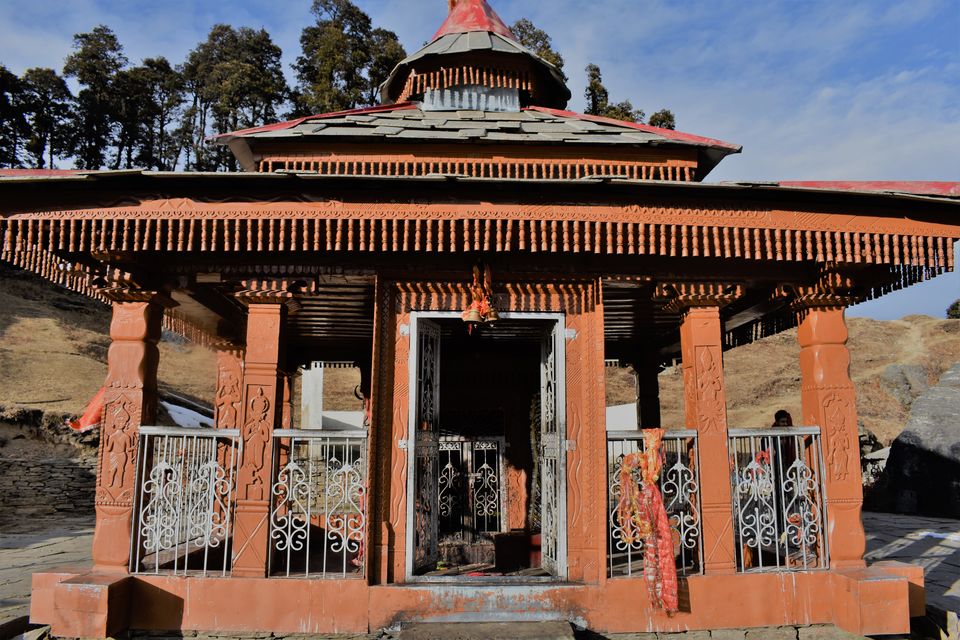 The water is crystal clear and local residents believe that if a leaf falls into the water, it is immediately removed by a bird. No geological study has ever been able to calculate accurately the depth of the lake. The water has medicinal properties and is considered by local residents.
The Serolsar Lake is dedicated to Budhi Nagin (बूढी नागिन), the mother of all Nag deities such as Shesh-Nag, Kamru-Nag, Mahu-Nag, Ghunda Nag and other Nag Lords of the state. There is a temple of Budhi Nagin (old snake goddess), a holy spot next to the lake.
The History :
It is said that the Serolsar Lake is very deep and that Budhi Nagin herself lived in a golden palace at the bottom of the lake. One day, as the legend goes, a Brahmin from nearby Shoja village came to the lake and drowned himself. Budhi Nagin saved him and allowed him to stay in her palace for three years.
After three years, the Brahmin returned. His friends and family had, by then, assumed that he was dead and were surprised to see him. He was repeatedly asked where he had been for three years and he reluctantly revealed the truth. The moment he did so, he died and any of his descendants who tried to visit the lake thereafter met with accidents on the way and perished. There is a house of this family at Shoja village.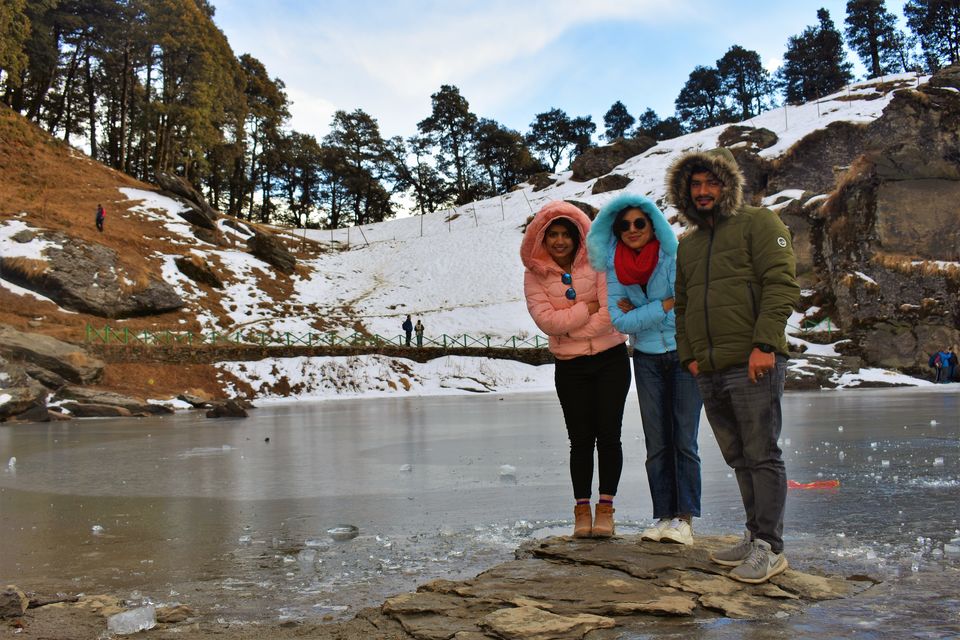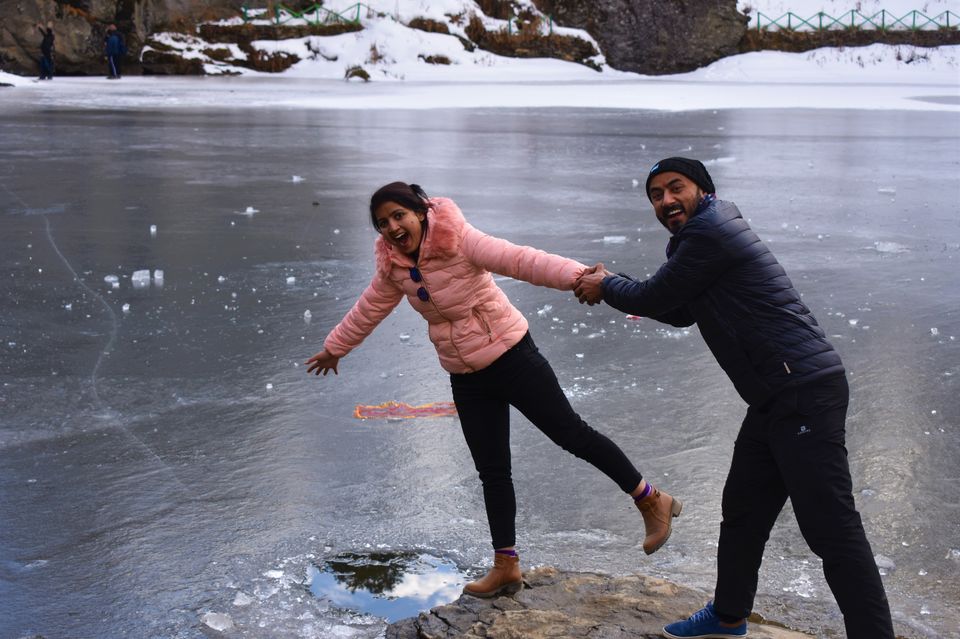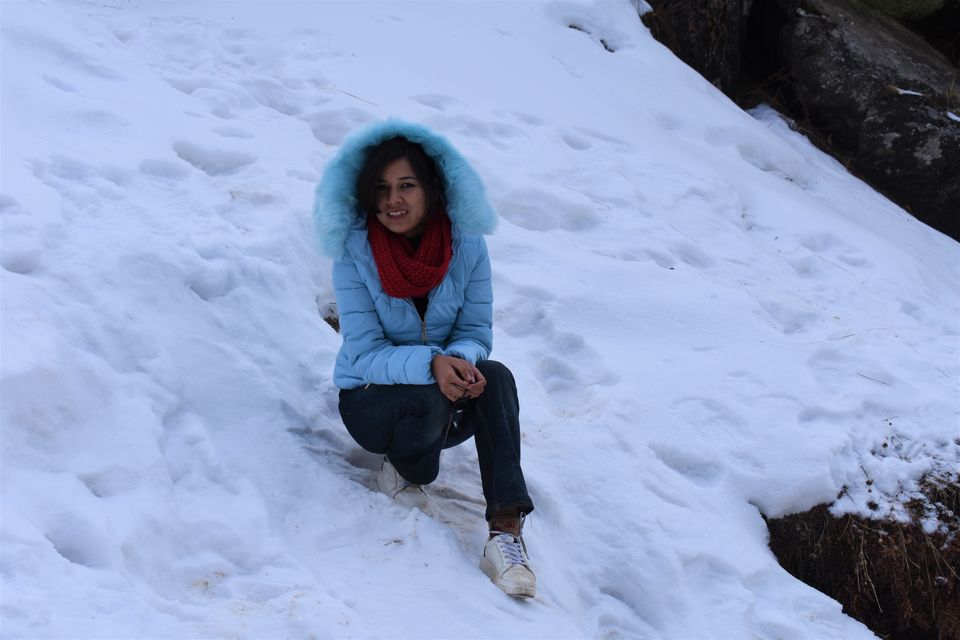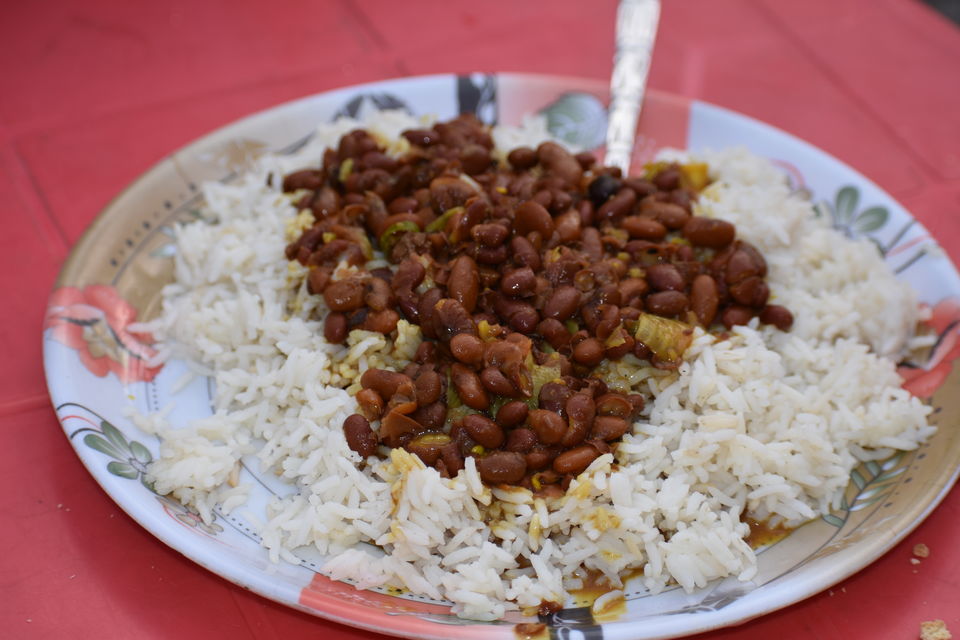 After spending 2 hours there, we decided to return. Near the lake, there was a small shack where we had Rajma Chawal and Maggi. The food was yummy, the setting sun cast an orange glow over the mountains that told us it was time to go back. It took approx 1:30 hrs to reach back to the point. It was dark very dim lights in the shops and temperature was around -8 degree.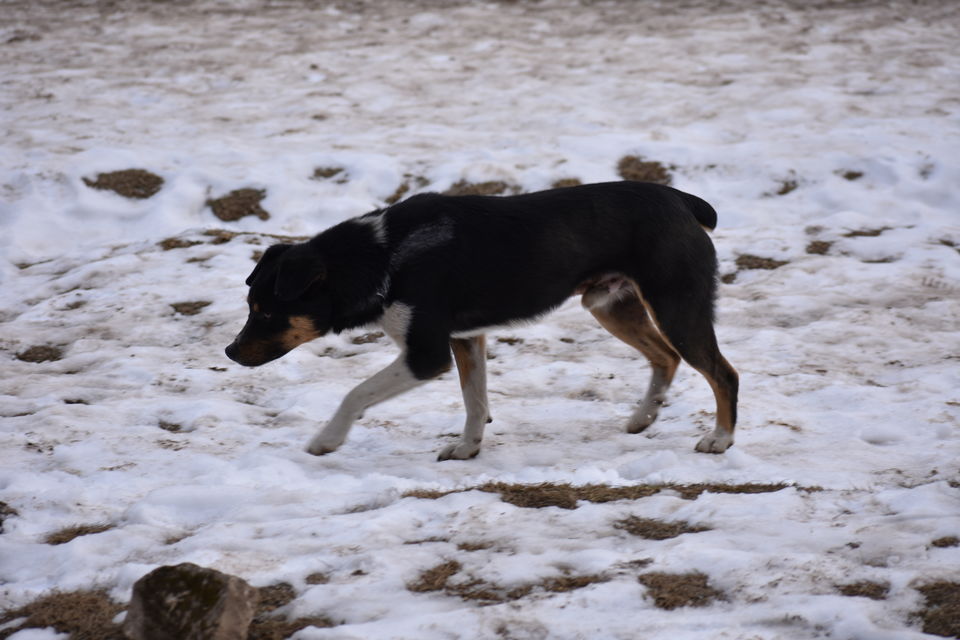 The best part of the treks in the Himalayas is that in every trek you will find that you have a loyal company throughout the trek - A dog.
This time we planned to clean the trail, so we picked the most of the trash we can and dispose it wherever we find dustbin.
Pro Travel Tip: Go during the sunrise and before sunset to avoid the inconveniences. Must follow the traffic signals.
Note: Do not litter in the mountains during the trek. Cary your waste in a bag and dispose it after reaching plains, as mountains have no proper disposal system.
Things to Remember when planning a trip to Jalori Pass:
1) If you are a driver who usually drives in the plain region of Chandigarh, Delhi or anywhere else then try to hire a local guide cum driver.
2) When you are driving to the Himalayas or to high passes keep one thing in mind that your vehicle's tank should be filled. Due to less population and fewer transport facilities in the region, there are very fewer petrol pumps.
3) As Jalori pass is at high altitude i.e 10,000 ft above sea level so if you have altitude problems take precautions in advance.