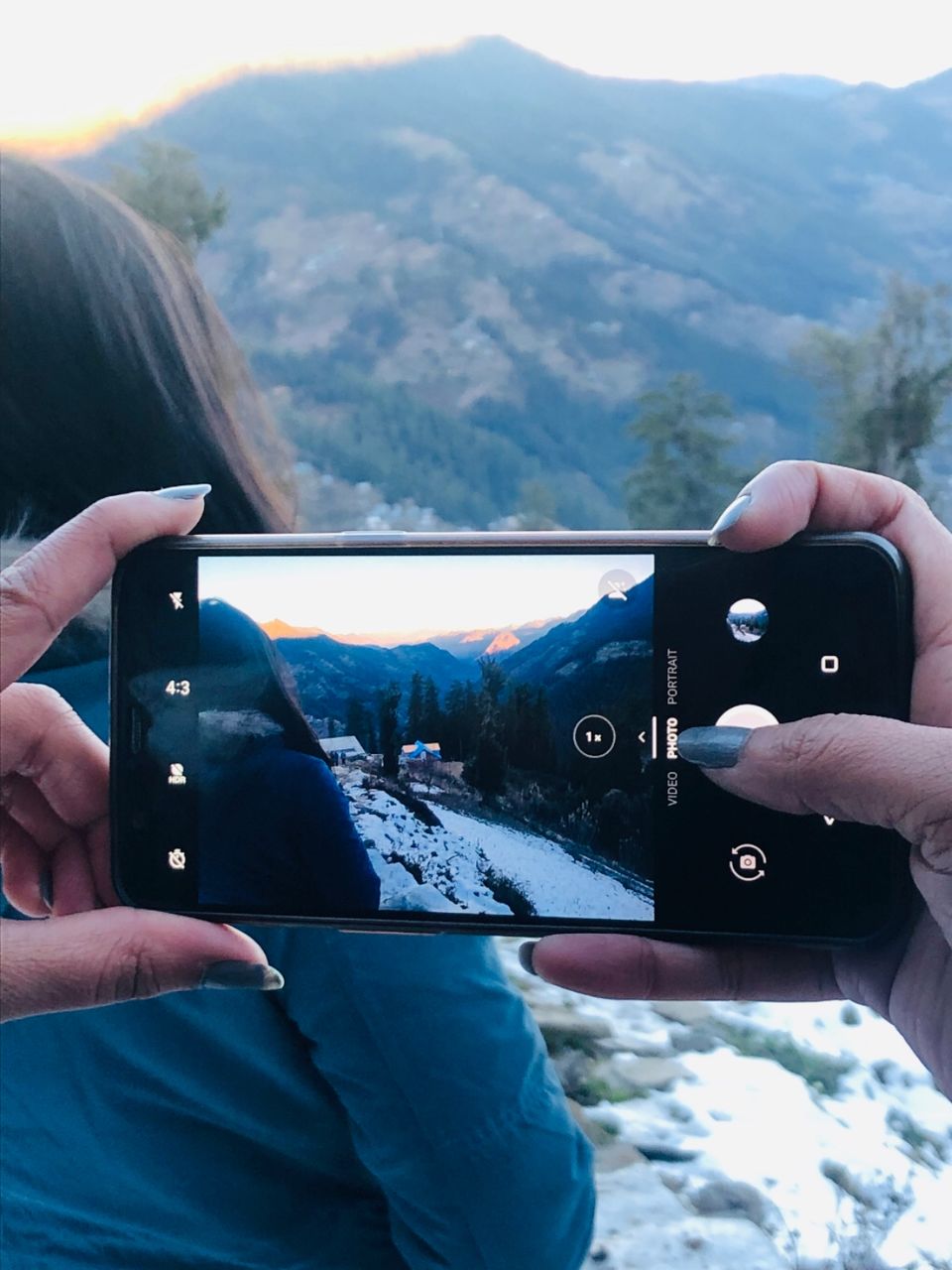 Fresh snowfall everywhere and approaching long weekend ... !! Nothing can be more distracting at work and there won't be better reason to pack your bags to cut off from 9-5 routine and enjoy the beauty of nature in lap of mountains.
Looking for a weekend getaway and that too away from the crowd where you can find solace and relaxation. Where you don't need words to express but just get stunned by the mesmerising views all around.
23rd November 2018, we decided to visit the much awaited destination on my list , Jalori pass. It was not just about the destination but the amazing view that come along the way.
Shoja, Jalori pass and Sarloskar lake, located in Kullu,
Himachal is the best destination near Chandigarh for weekend getaway. This village is so silent and still, mostly cut off from the rest of the world. In these modern fast moving times, it is rare to find oneself in one such place, which has absolutely no distractions.
Getting there:
We started our journey from Chandigarh on bike at 6am and reached Shoja at 6:30pm. We explored Chail on the way and took our first stoppage at Narkanda. Shoja was the final stoppage for Day 1.
Staying there:
Since Shoja is small town, it doesn't have much options to stay. Only few home stay and guest house are available. It would cost you around 500-1000 RS per night with attached bathrooms and geyser.
Food options:
Basic home cooked food (yet delicous) is available at reasonable price. Since we stayed at homestay, we had bread omellete, paratha and chai as breakfast. While daal and chapati in dinner.
Best time to visit:
Any time in the year except extreme winters like January or February because roads are closed due to heavy snowfall.As nothing is more fascinating than snowfall for me. We went there in November.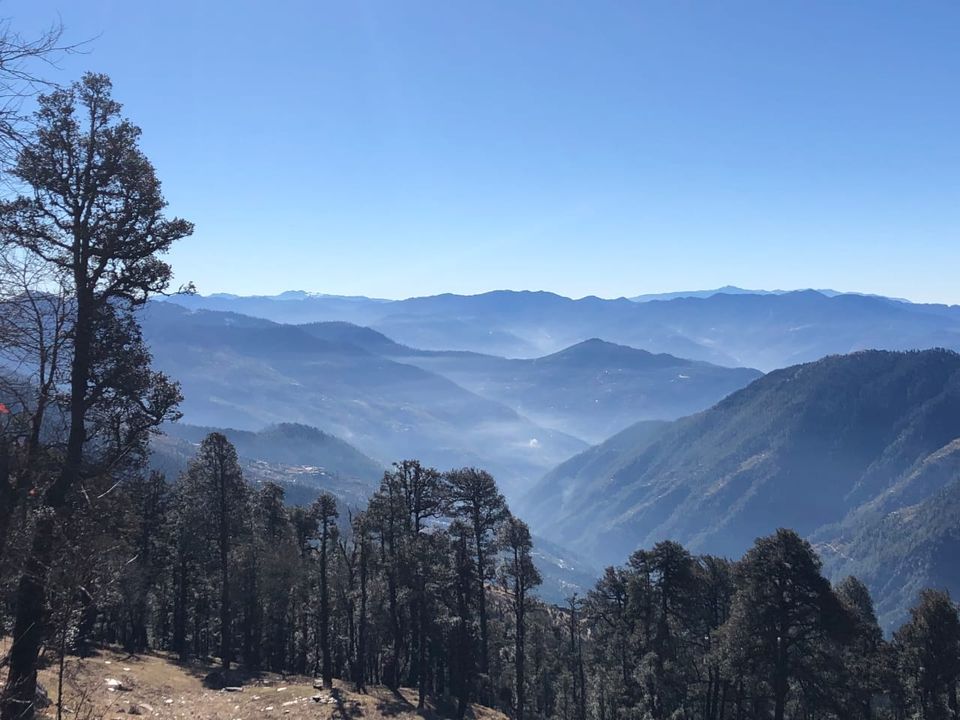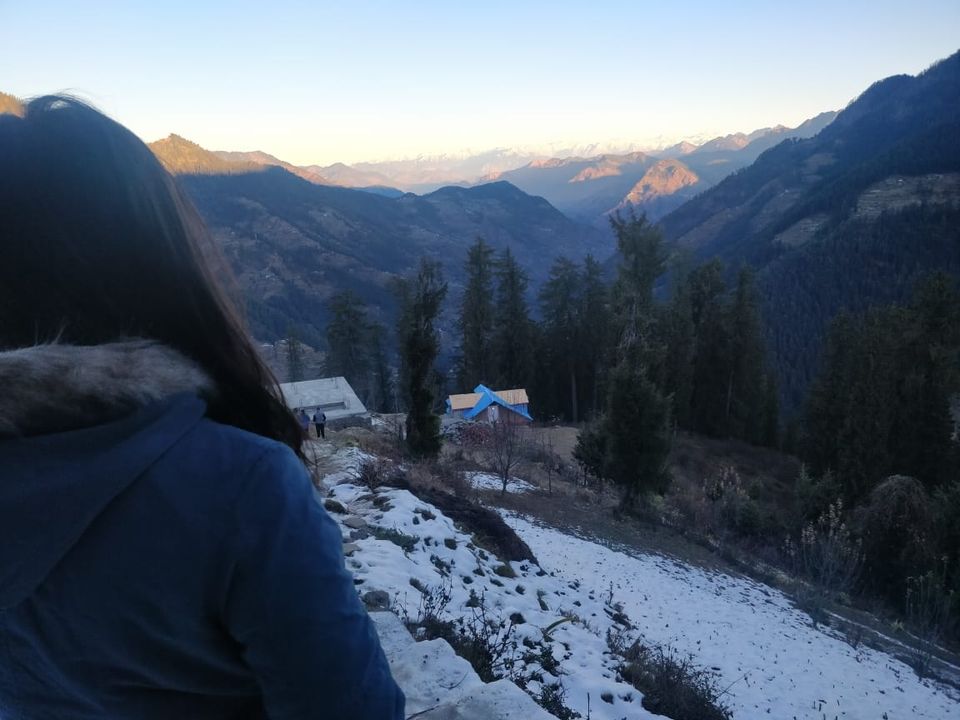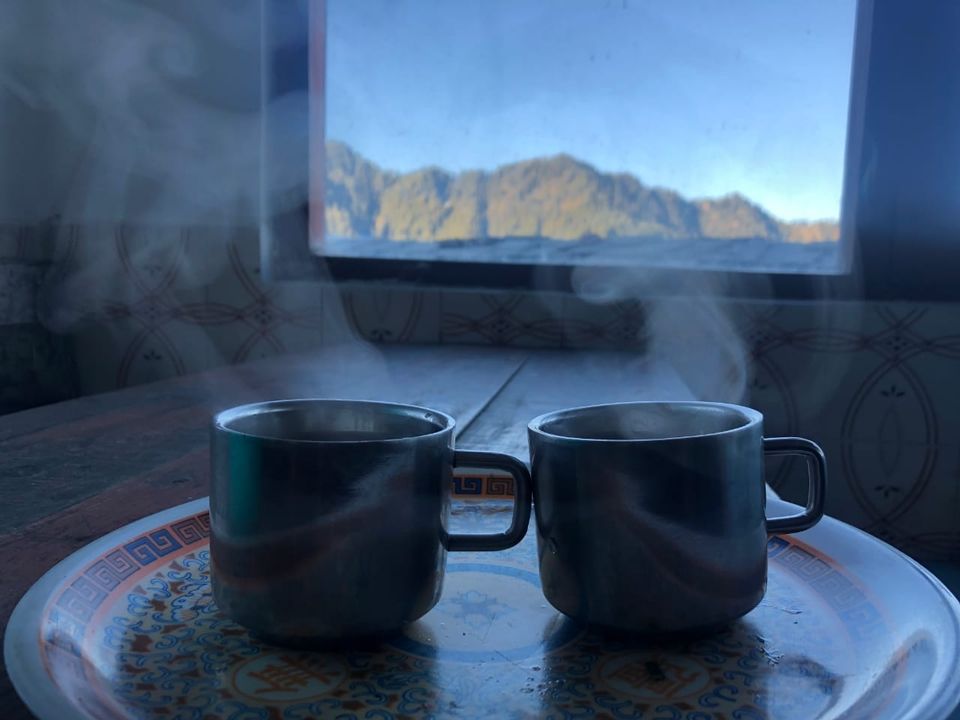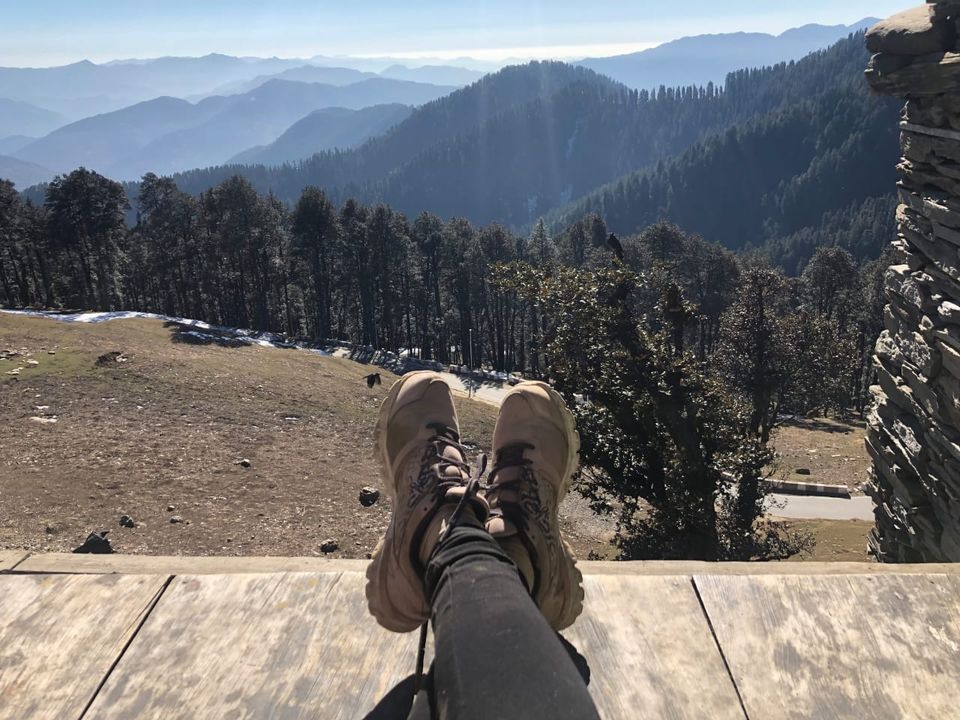 Just after breakfast at our homestay we left for Jalori pass to experience the most beautiful sunrise.
Jalori pass is the nearest pass from Delhi but riding the bike on this curvy road provides the most panoramic views. 3 km ride from Shoja to Jalori temple you cross the pass leaving you stunned by the view of snow cladded mountains on one side and beautiful sunrise from dhauladhar range another side.
The real charm of this place can't be captured in photographs, videos would've given a better justice to its beauty (sorry videos can't be uploaded here).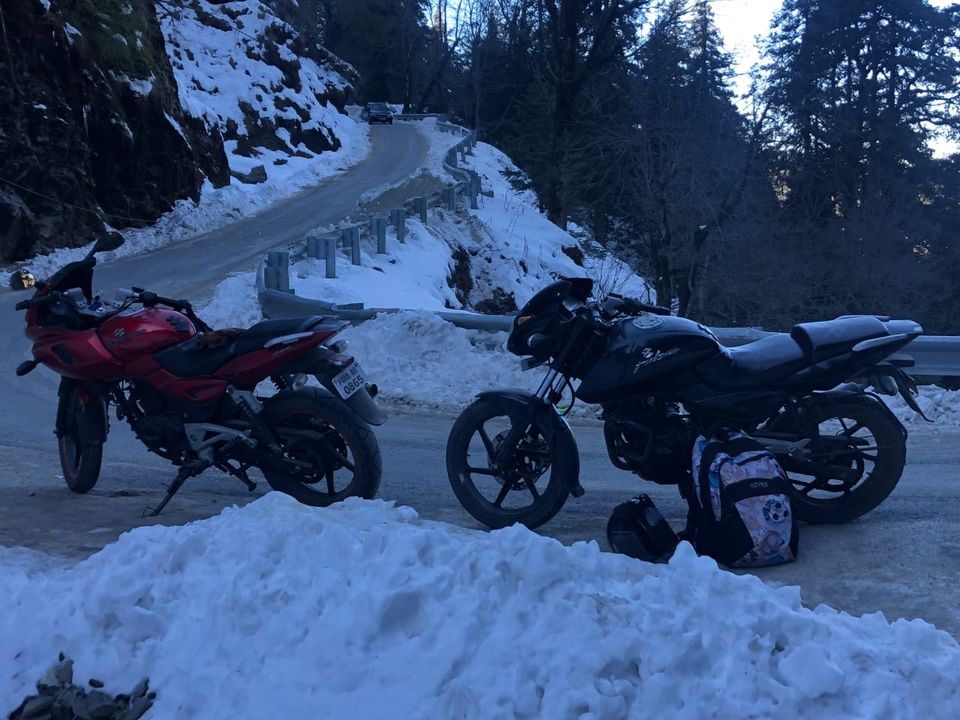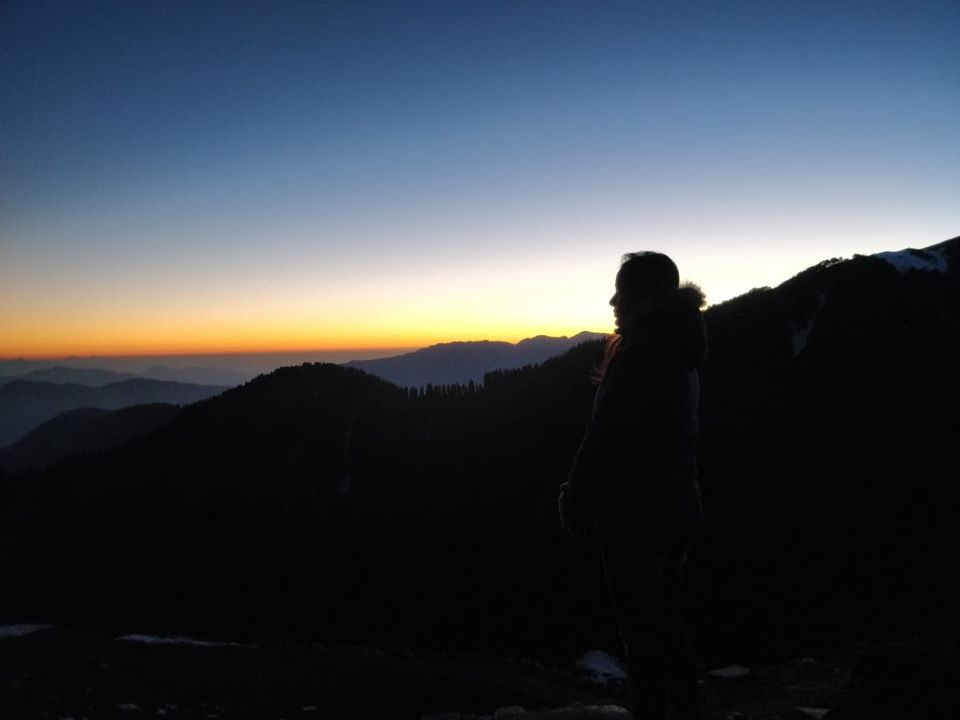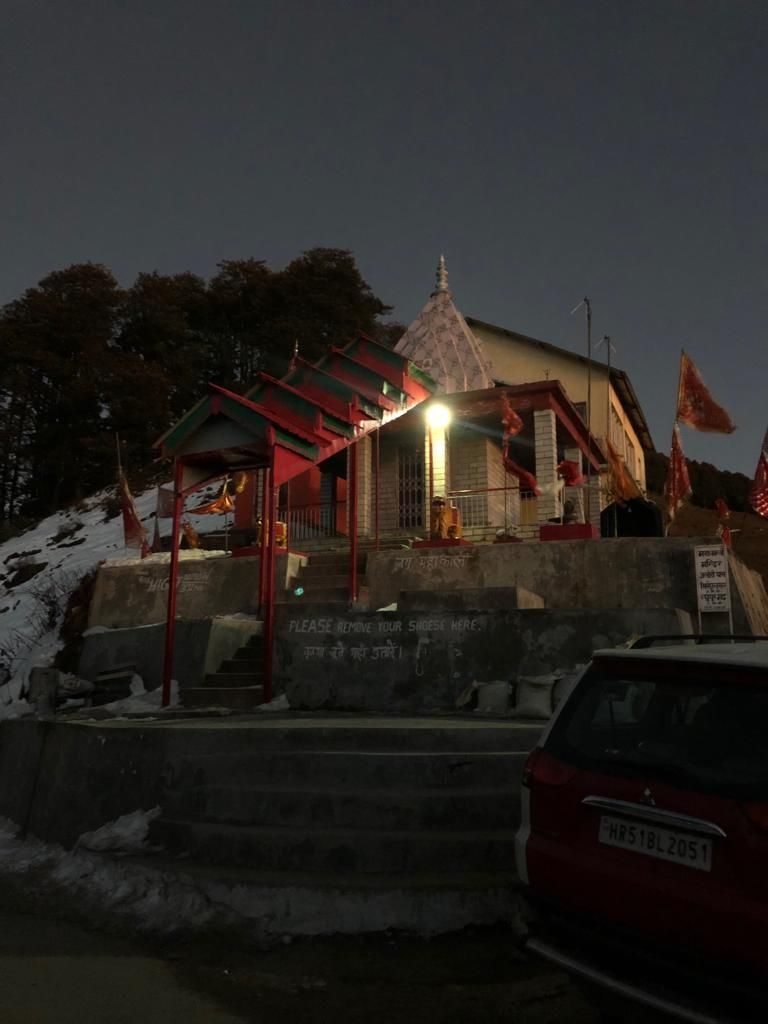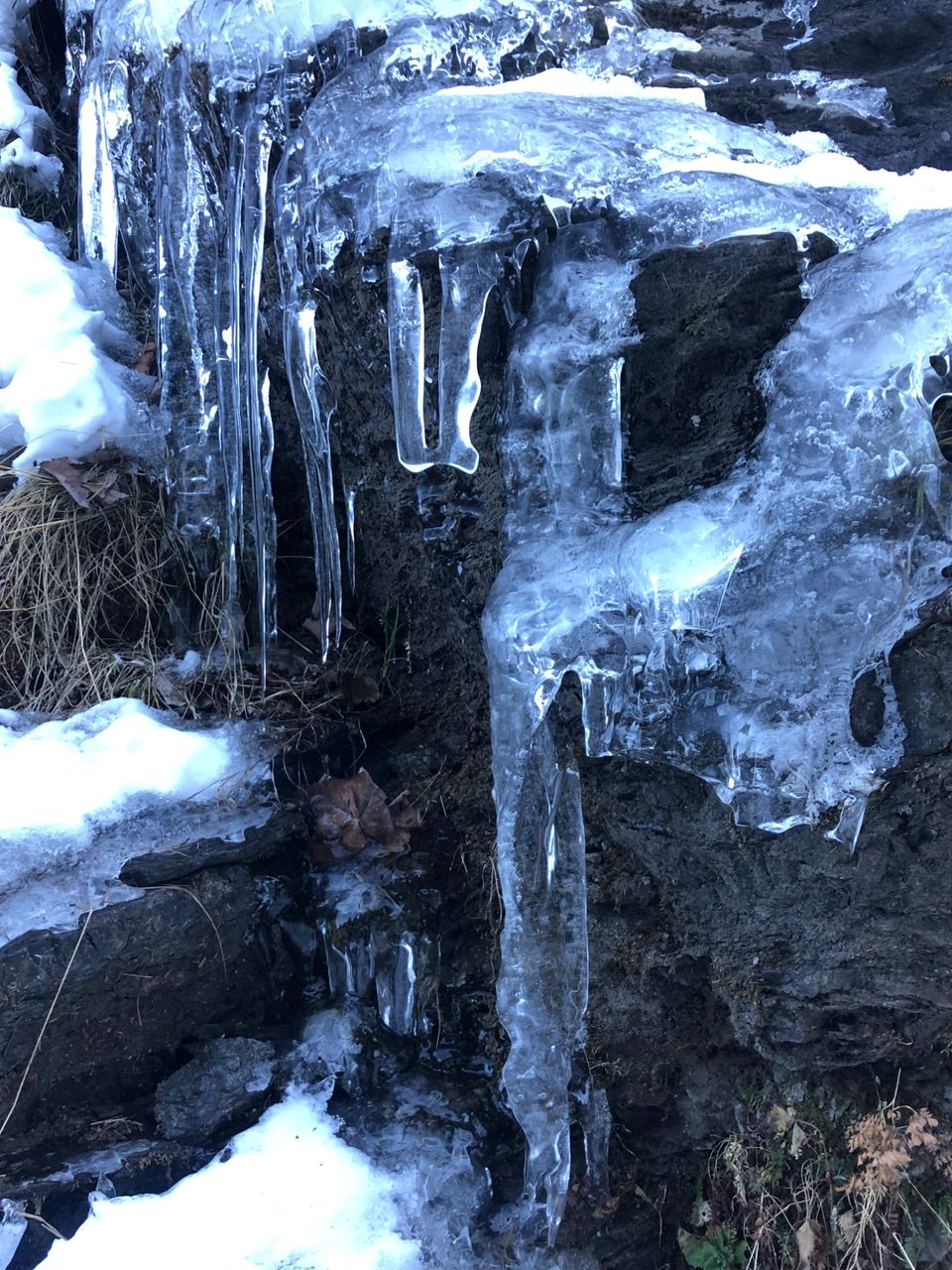 After 6 km trek from Jalori temple you reach Serolsar lake. Trek isn't difficult and anyone can easily do it.
I am not trek person so I was not sure about how worth trek to lake would be... But the captivating view was not like any other lake you have seen before.
One side of the lake was snow laden while one side had beautiful sunshine. And lake was crystal clear.
We trekked on the snow laden side of the lake for better view and nothing can be more enthrilling.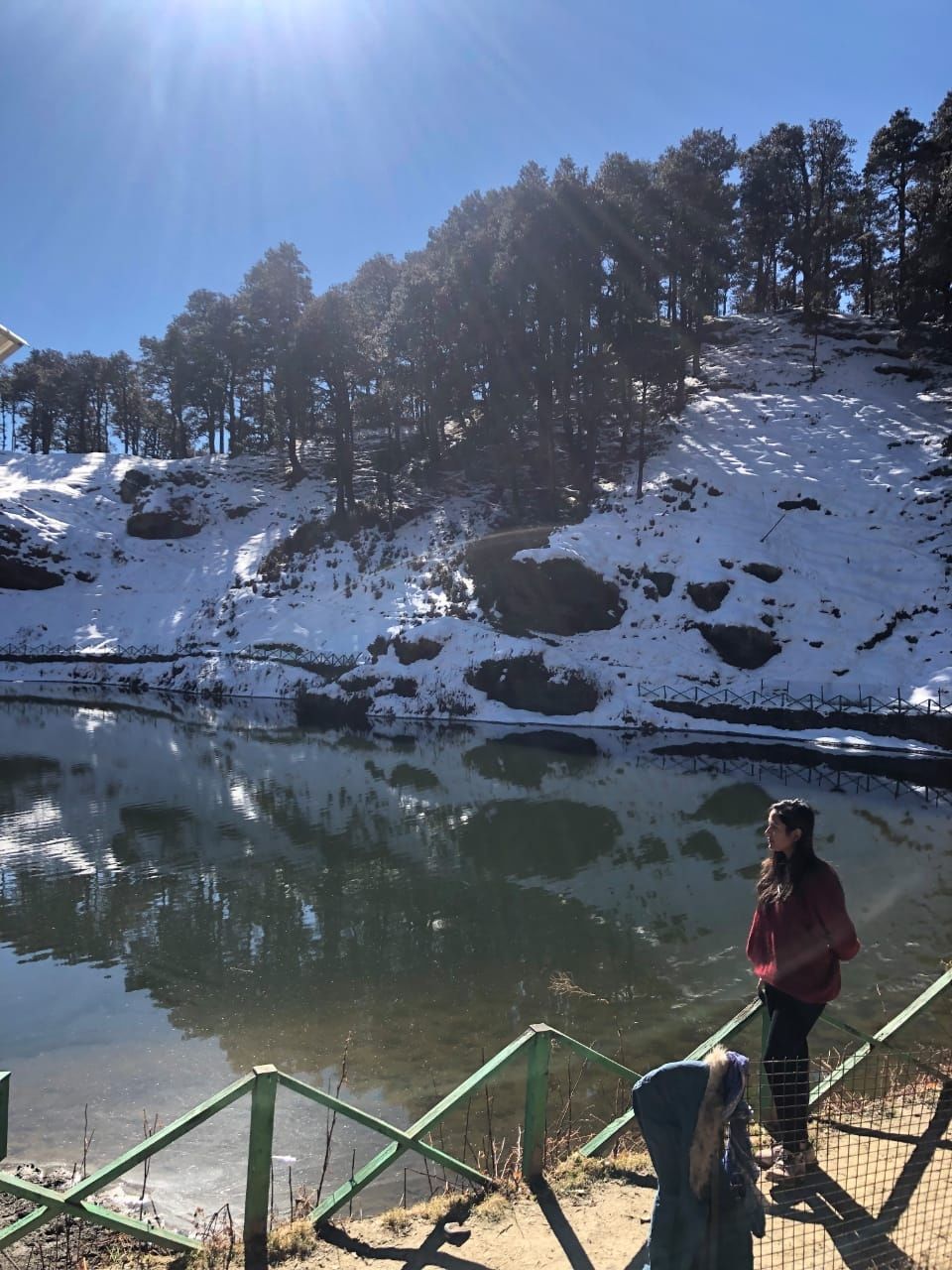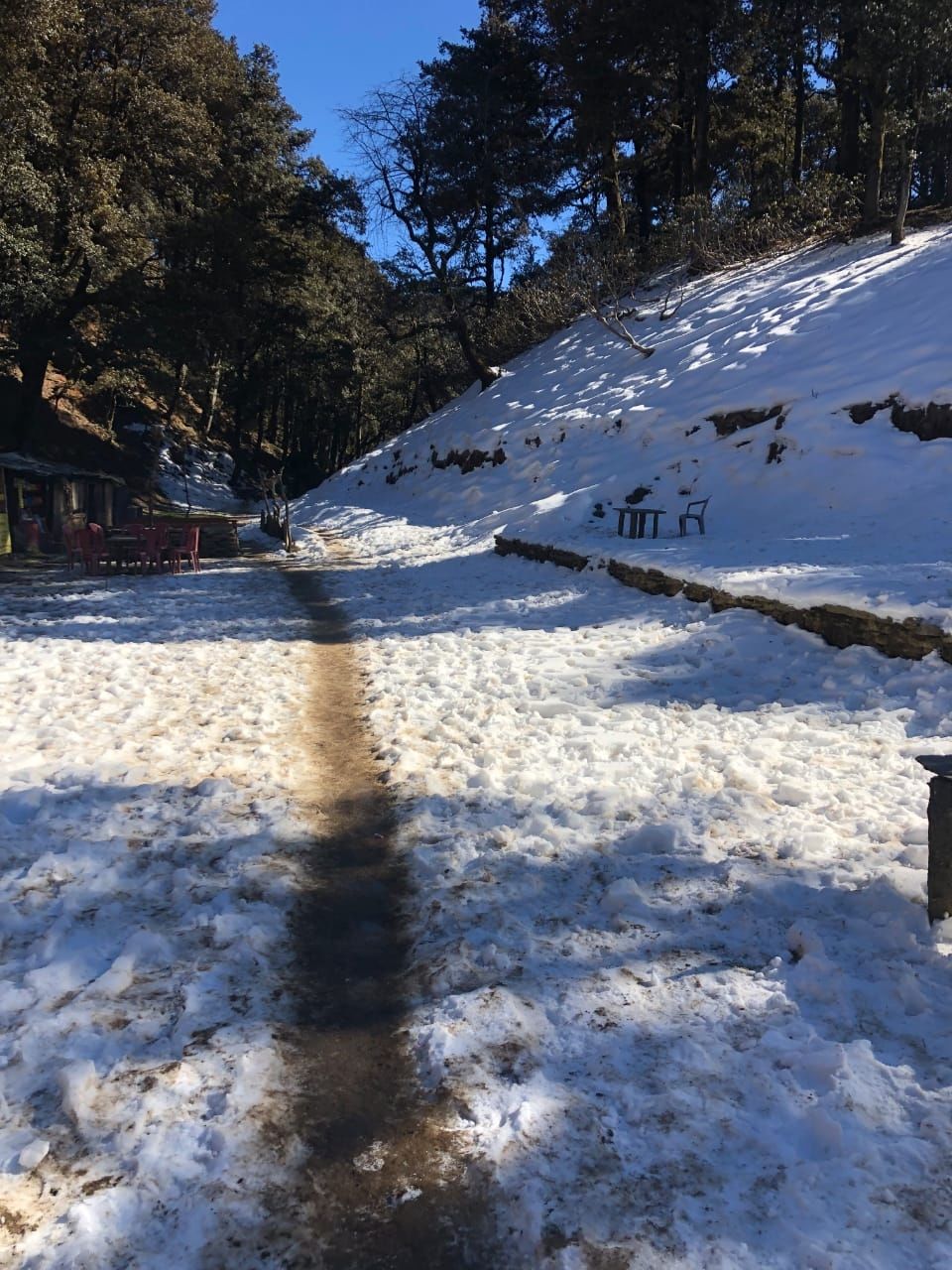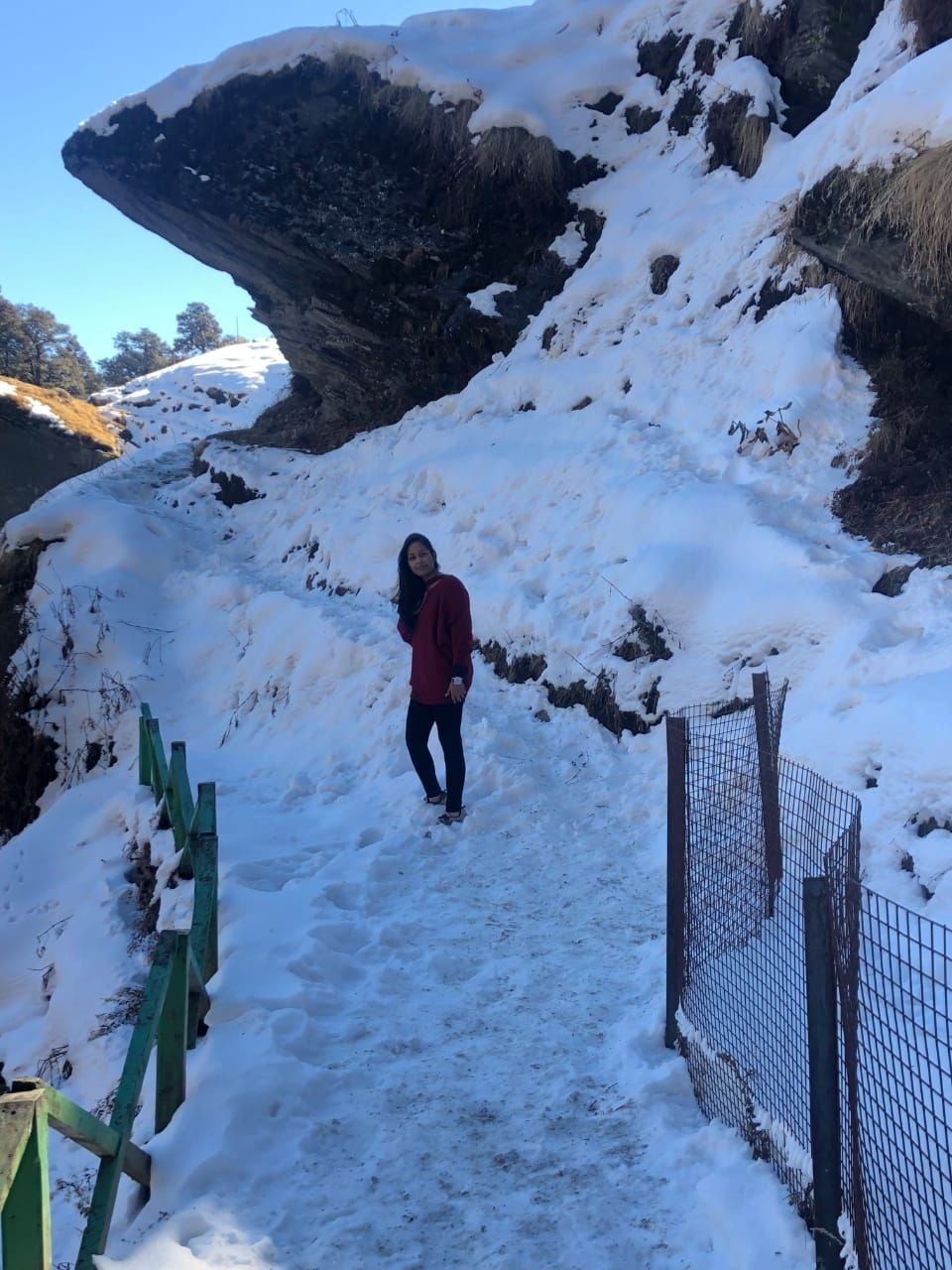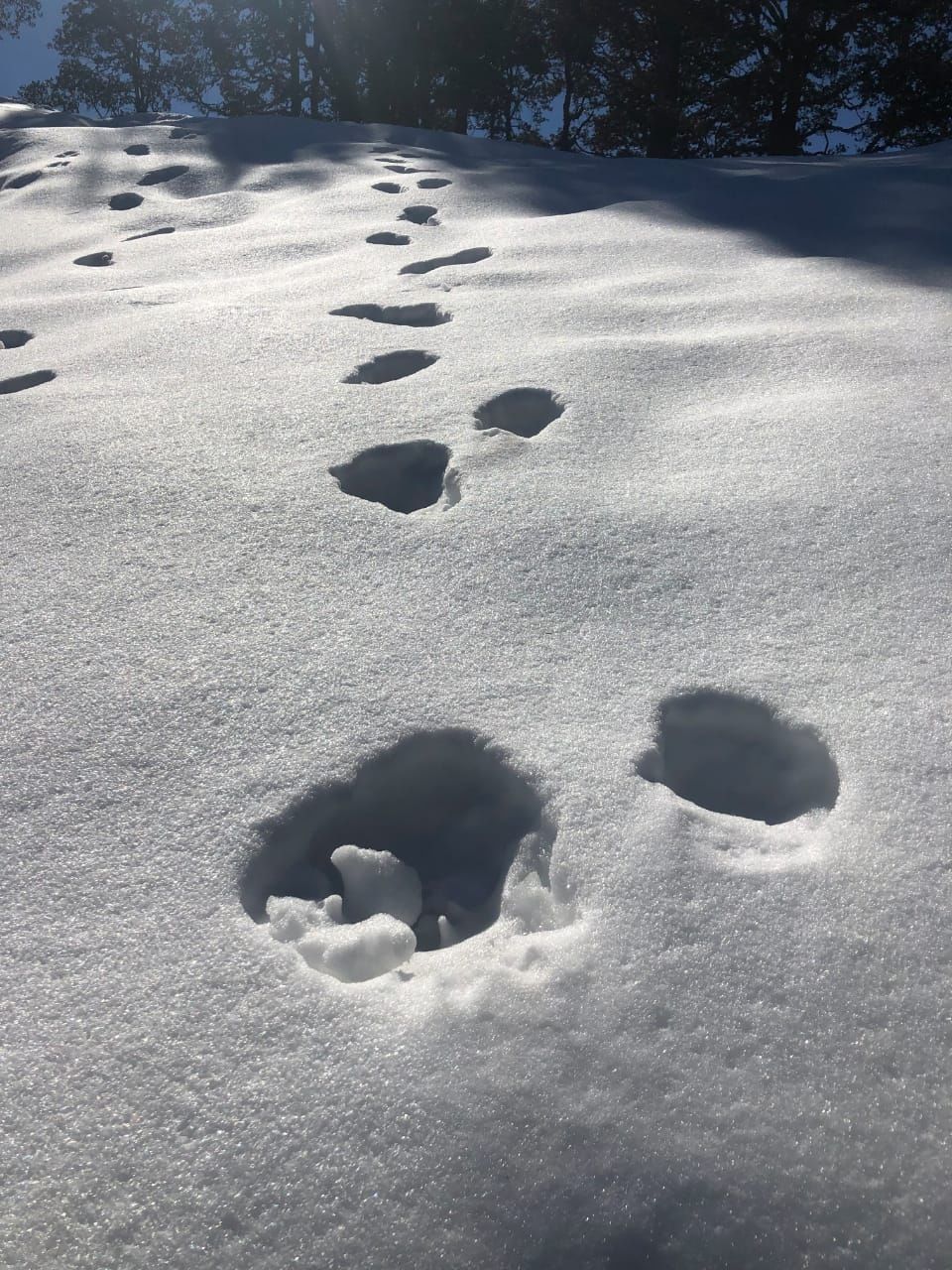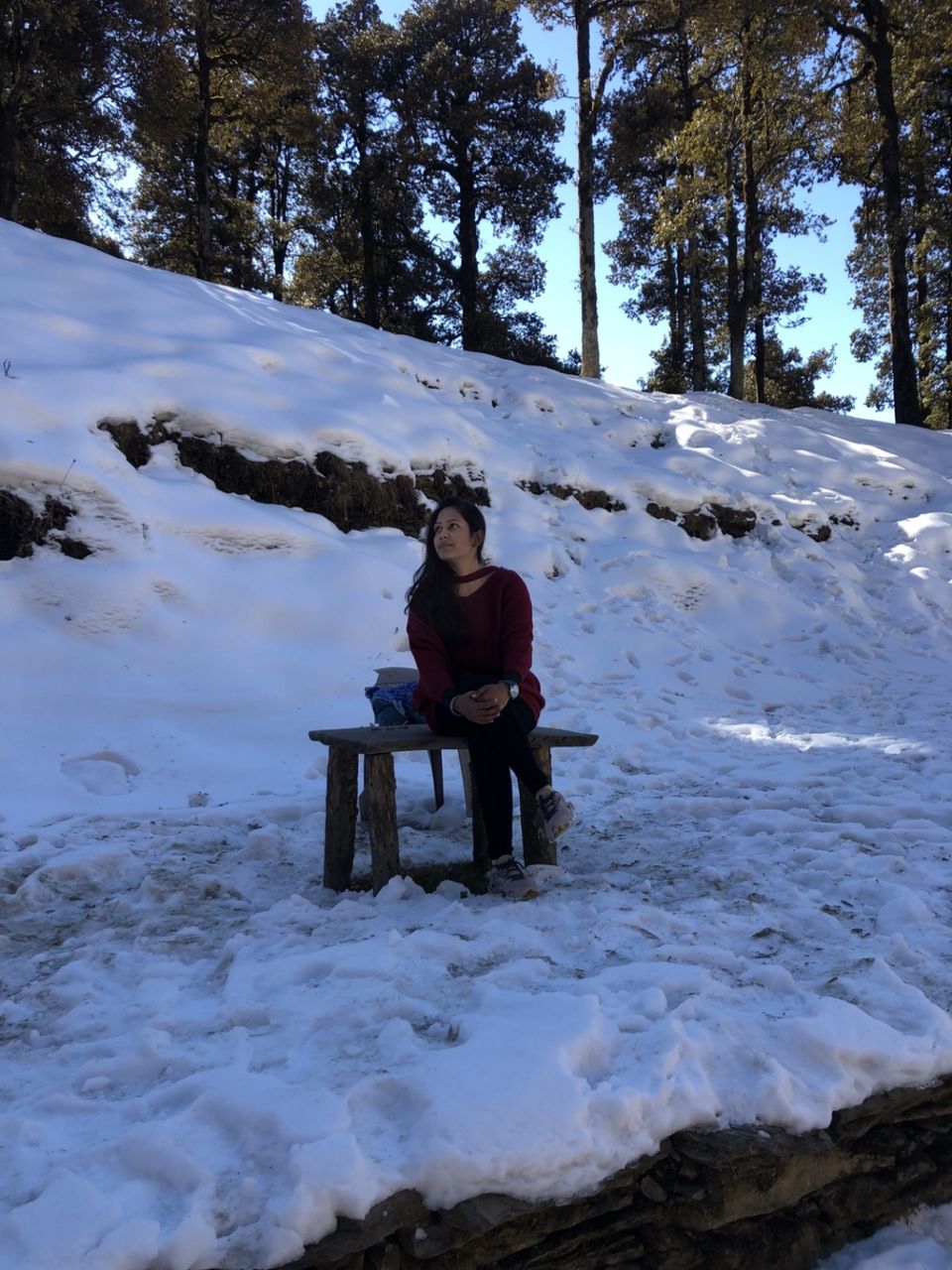 From Serolsar lake, we left for Narkanda and took stay at night , next morning we left for Chandigarh through Chail ( to avoid traffic and rush on way to Shimla and Kufri ).
Famous Hindu temple situated on the top of the hill, known for its sweeping views of the surrounding valley. Note: road to this temple is not in very good condition.