There's no where else on earth I'd rather be
It's a new world - it's a new start
It's alive with the beating of young hearts
Here we are - we've just begun
And after all this time - our time has come
Ya here we are - still goin' strong
Right here in the place where we belong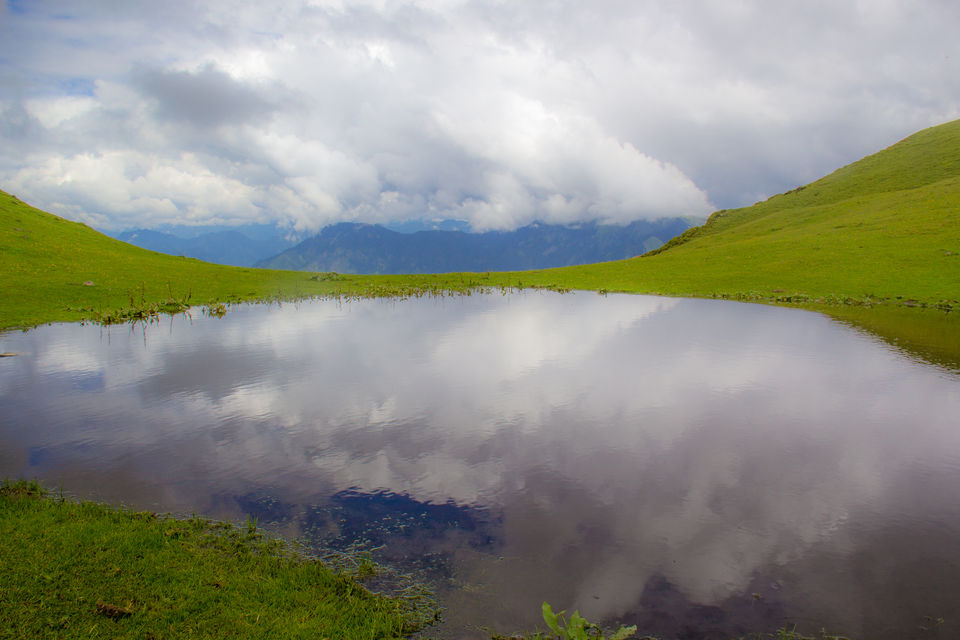 Getting down right before Aut Tunnel and heading towards Tirthan Valley proved to be the best weekend getaway decision ever! We had reached Aut Tunnel around 7:30 in the morning. We had arranged for a cab that took us to Shoja Village via Bali, Dari, Targali, Banjaar and Jibhi. Shoja was about 7kms from Jibhi.
We were staying at Raja Guest House. After quickly freshening-up and having a hearty delicious breakfast that included yum stuffed paranthas, bread-omelette and masala chai, we left for the trek to Serolsar Lake from Jalori Pass.
The road from Shoja Village to Jalori Pass was a mix of mud and stones and it made sense to keep our nerves on the curves and ride slow. Jalori Pass is 5kms from Shoja and the curvy roads provided stunning panoramic view and made for a fun and leisurely ride. We couldn't find any cab to drop us till Jalori Pass and were thankful to the owner of our guest house who readily agreed to drop us till Jalori. Mid-way he shared the fact that he was new to the whole driving scene which to be honest did scare us a little but he managed to drop us all safe and sound. ???? Jalori Pass is situated at an elevation of 10,800 ft in the Kullu district of Himachal Pradesh. At the top of the Pass there are few restaurants available that serve appetising meals.
It was 13 degrees...was raining on and off...the clouds were chasing us...we were far far away from the hustle-bustle of the city. The trek to Serolsar Lake from Jalori Pass is about 5kms. It took us 3 hours to reach to the Lake. I was researching about this place online and found a couple of blog posts that stated that temple near the Lake is that of goddess 'Buddhi Nagin' who is believed to be the mother of 60 'Nag Devtas' in Himachal. Some blog posts also said that Pandavas visited this Lake during their exile period. Unfortunately, I couldn't verify these facts with the locals.
There were 2 tea stalls near the Lake but we decided to walk/trek a bit more to the other side to get a better view of the valley. And that is where we met this super awesome chap who served us Maggi and Tea (*kadak chai - just the way we like it!). He told us that he has been running this little shop for over 20 years now! After chitchatting with him and doing a quick photoshoot, we decided to trek back to Jalori Pass.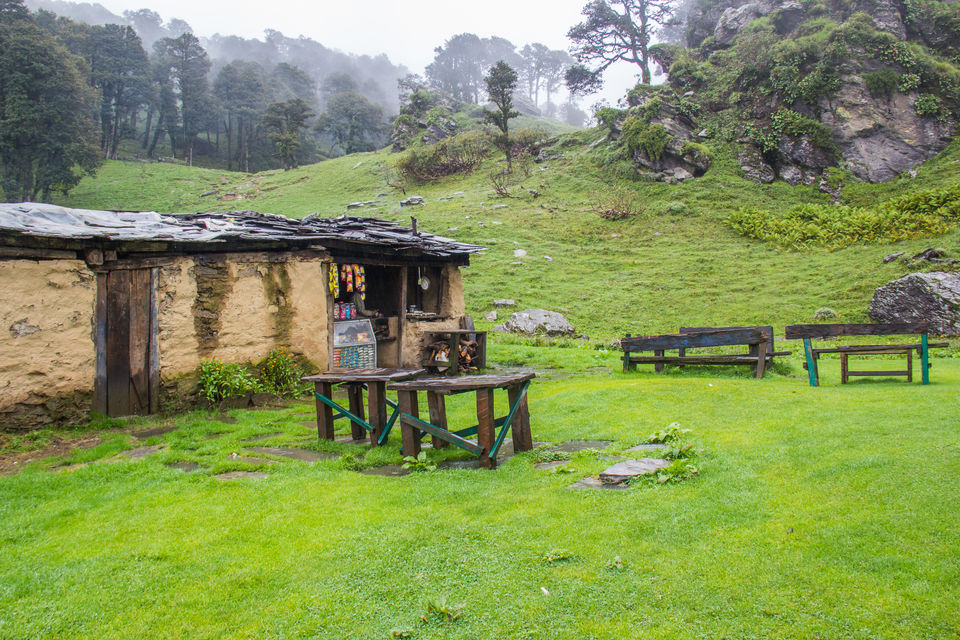 It took us just 1.5 hours to get back to the Pass. We reached the guest house a little after 6pm. The skies cleared up to expose the lofty mountains...we were staring at the Dhauladhar ranges in absolute awe!
Since the cook at the guest house was out of town, Mohit decided to cook Chicken Curry for all if us. Mr. Raja and other staff members helped us in the process. Groovy songs and random conversations filled-up the air in no time. It was a good day indeed! We had our dinner at around 9pm. The Chicken Curry was scrumptious! Few games of UNO (I must thank our friend, Arjun, for introducing the UNO culture in the group! :D) and we called it a night!
The next day we again headed to Jalori Pass. We had decided to trek to this Fort which was 3kms from the Pass. Since the trek was through forest area and there were chances of us getting lost in the woods, we were accompanied by Mr. Tek Singh...a Village local who also owned a guest house in the valley. The roads were narrow and slippery and we took about 2 hours to reach to the fort. The view from the top was breathtaking! We could see Aani Village, the outline of Kullu district and the Dhauladhar ranges. The valley looked stunning! It was the perfect camp site!
On returning to Jalori Pass within an hour, we had a plate of Rice-Kadhi-Rajma and Maggi and Tea. It was the perfect weekend trip!
If you want to spend the weekend amidst nature doing outdoor adventures, Shoja is the place to be. The tranquil environment put together by Himalayas provides a brilliant opportunity to unwind and chill. If you want to relax and find peace in the midst of solitude, book a ticket to Manali but get down right before the Aut Tunnel. Trust me, you won't be disappointed!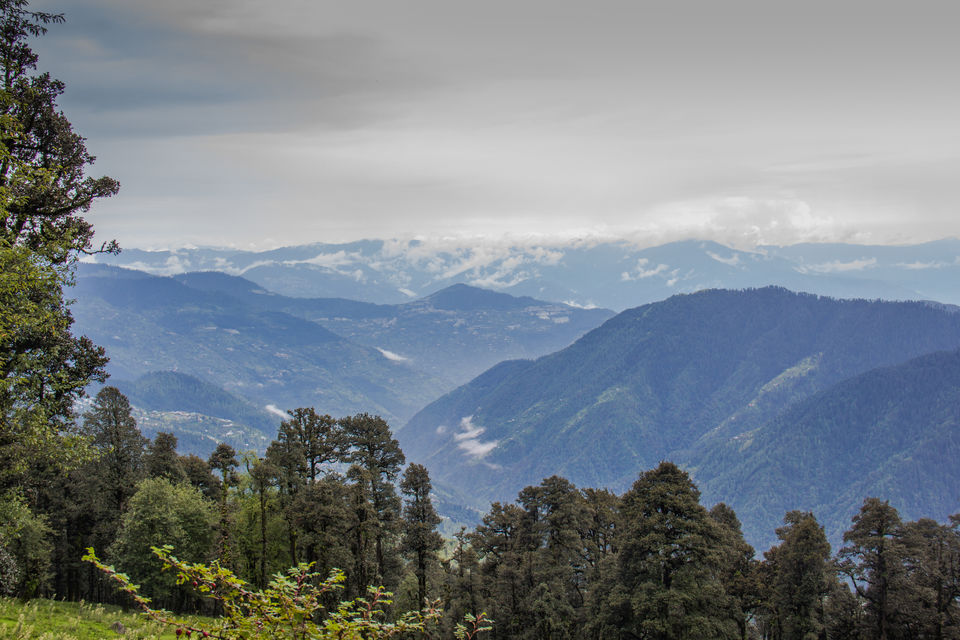 PS: Pic credits: Mohit Arora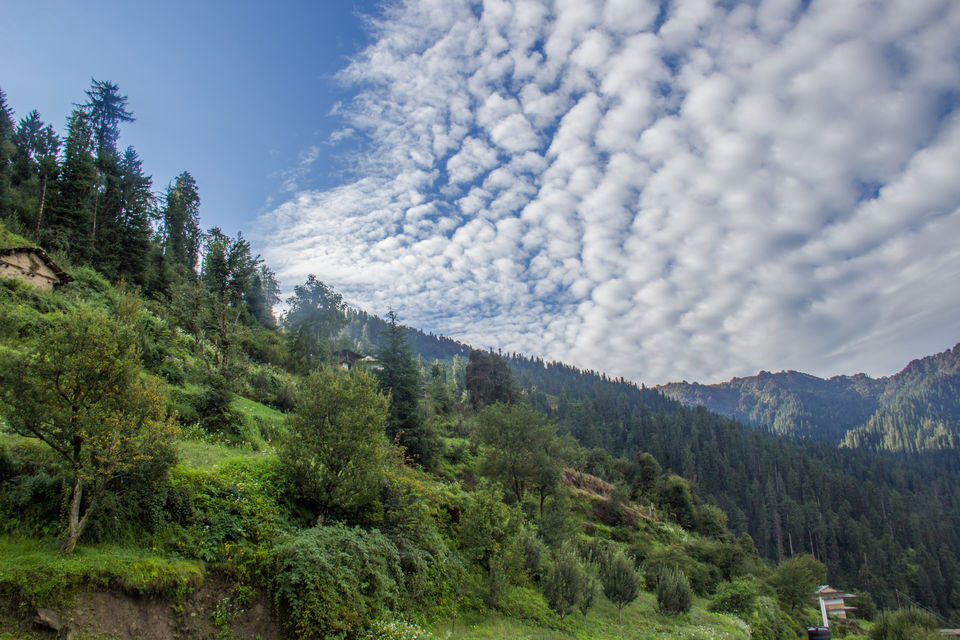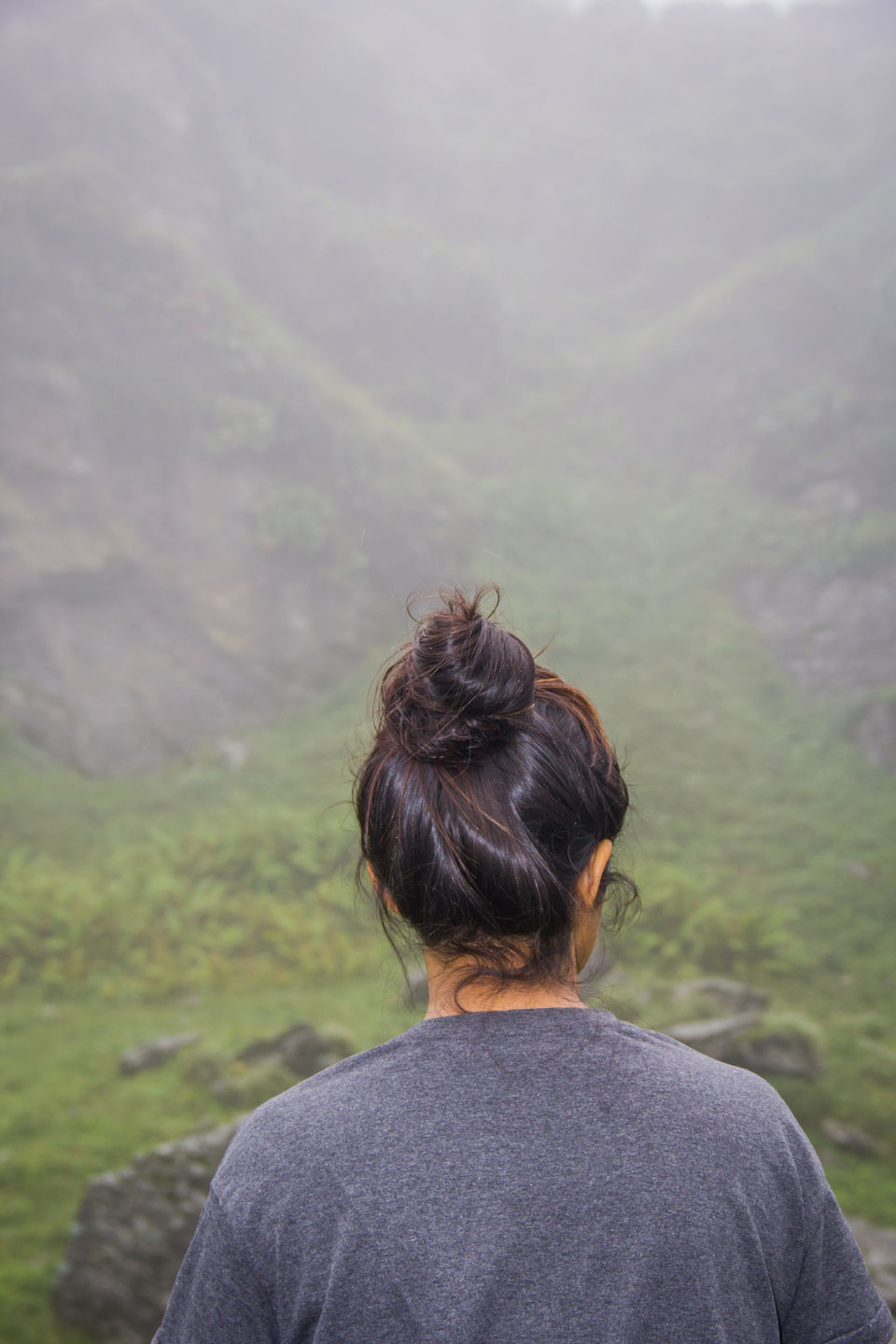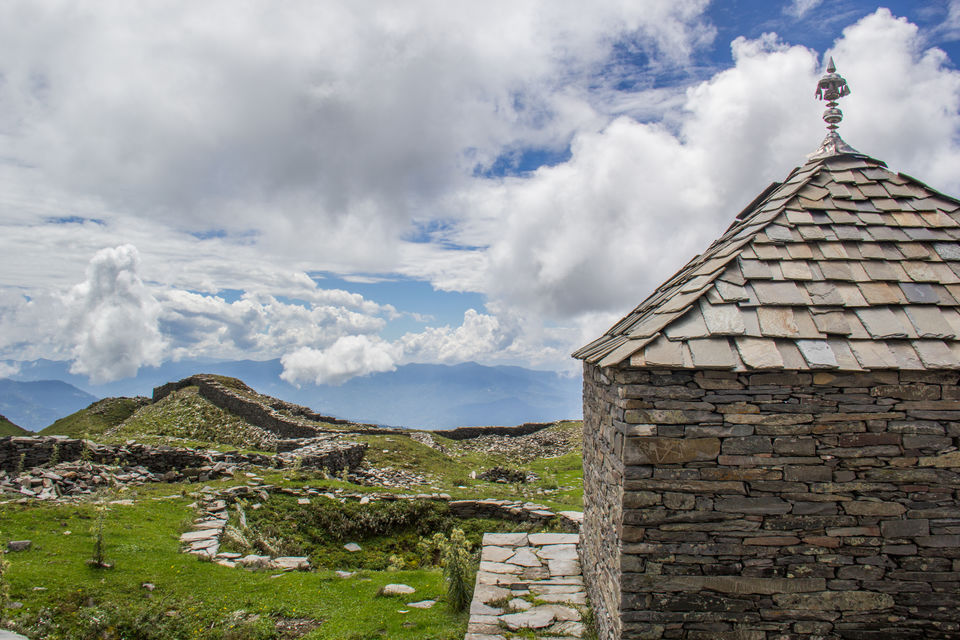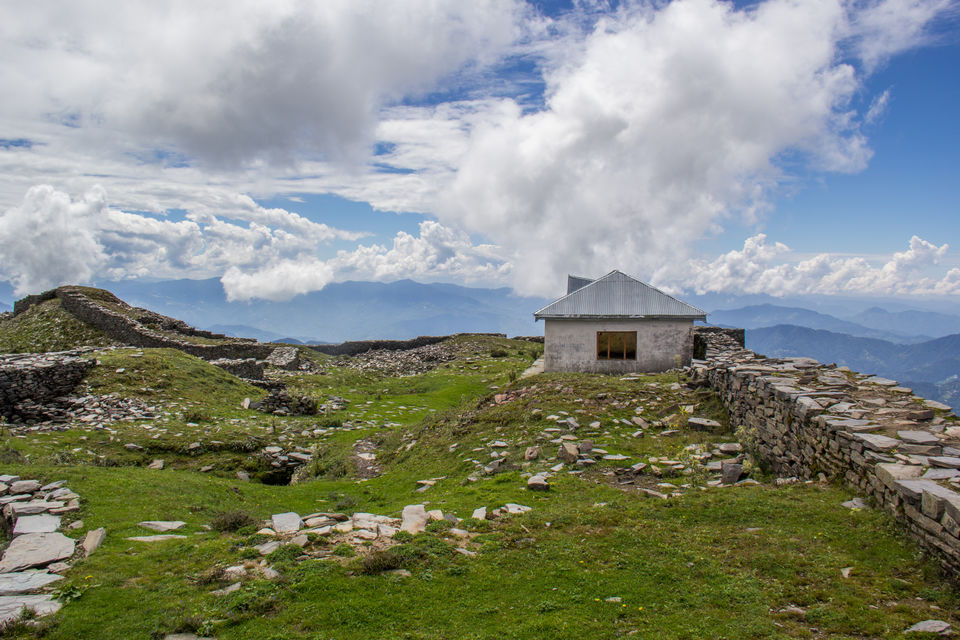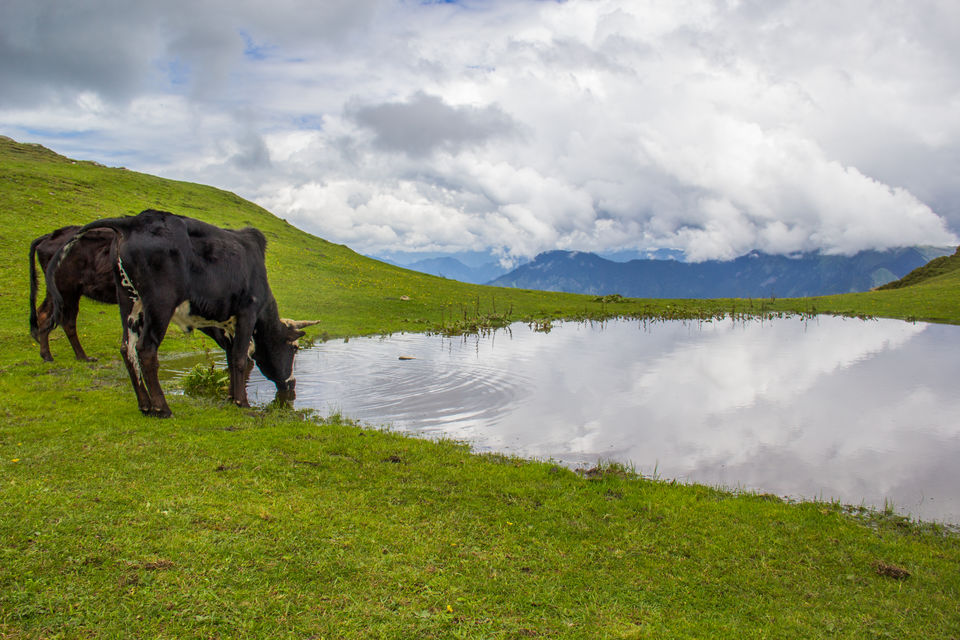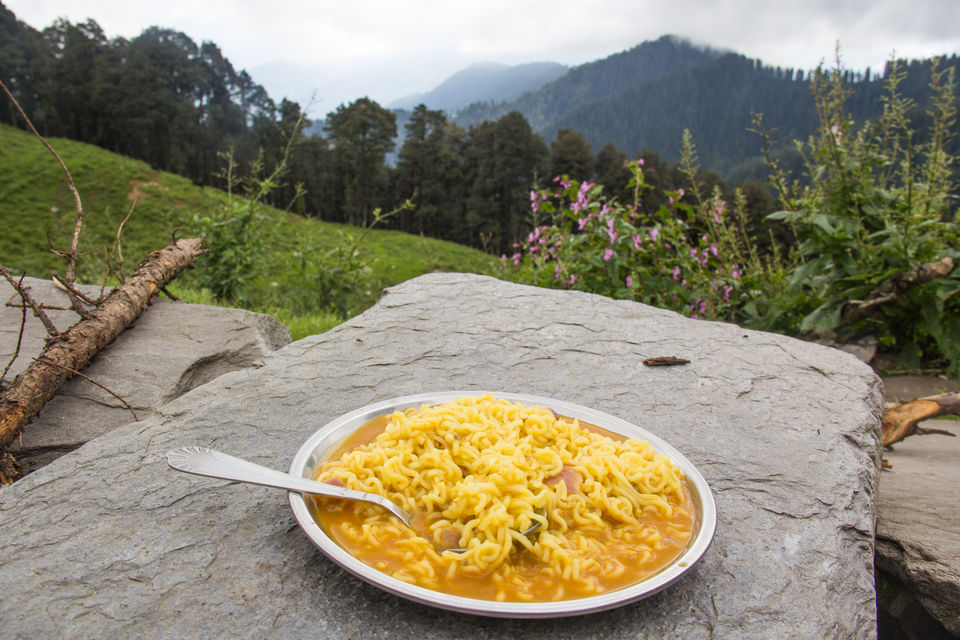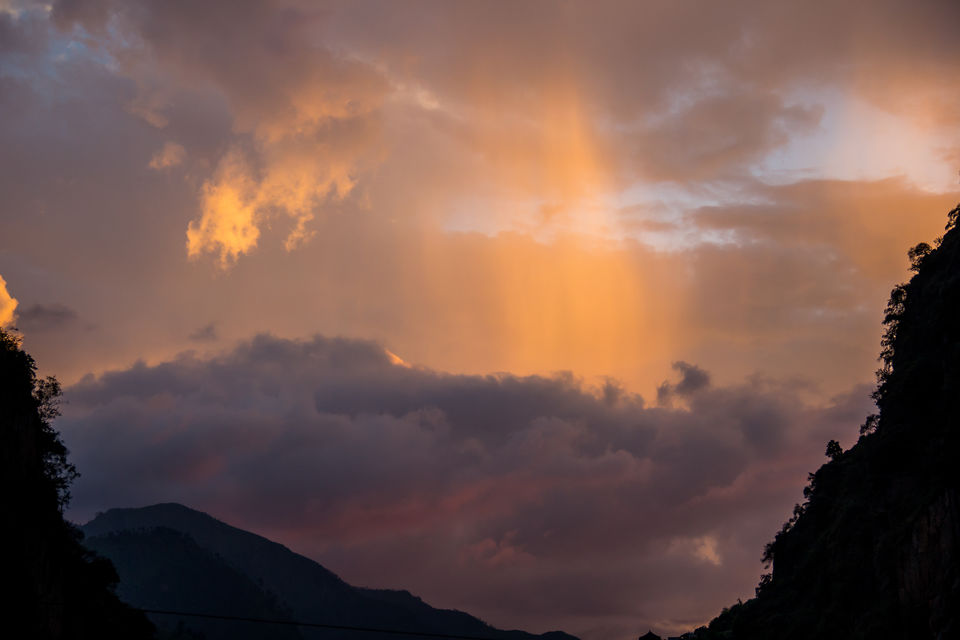 Trip first published on ResfeberTales