The best way of understanding a nation is by exploring the different states and culture it poses and that can only be done through travelling. Last year I planned to do a round trip journey of 3200kms from Hyderabad to Delhi via road on my #RS200 bike (Black Panther). After doing all the planning the biggest task was to convince the parents to allow for this adventures road-trip. Somehow I was able to convince them.
Now let's come to the journey part. I was accompanied by one of my friend Ankur. We started from Hyderabad on 24th Feb at 4:30 am, as planned we covered 1100 km on that day and reached Jhansi by 11:00 pm. We took the Hyderabad-Nagpur-Sagar-Jhansi-Delhi route. This was the first time when I rode a bike for more than 500kms on the same day. Covering the last 200kms was the most difficult part. That night we stayed at my Nani's place in Jhansi.
On the next day i.e., 25th Feb we started for Delhi at 11:00 am from Jhansi. After covering around 500kms finally, we reached our respective homes by 7 pm. Covering 1600 km in 2 days was tiring for sure but seeing so many different cultures and ways of living life made it worth every penny.
On 10th March, we started the return journey. I started from my home in Ghaziabad at 4:30 am and met Ankur at the entrance of Yamuna expressway before Pari Chowk. This was the first time in my life that I paid the toll for a bike on an expressway 😅. By the end of the day, we reached Nagpur after covering 1050 km. This time also we took the same route Delhi- Jhansi-Sagar-Nagpur-Hyderabad route. We reached Nagpur by 10:30 pm then started the search for a hotel as we didn't book it in advance 😅. Finally found one after searching for 15 mins.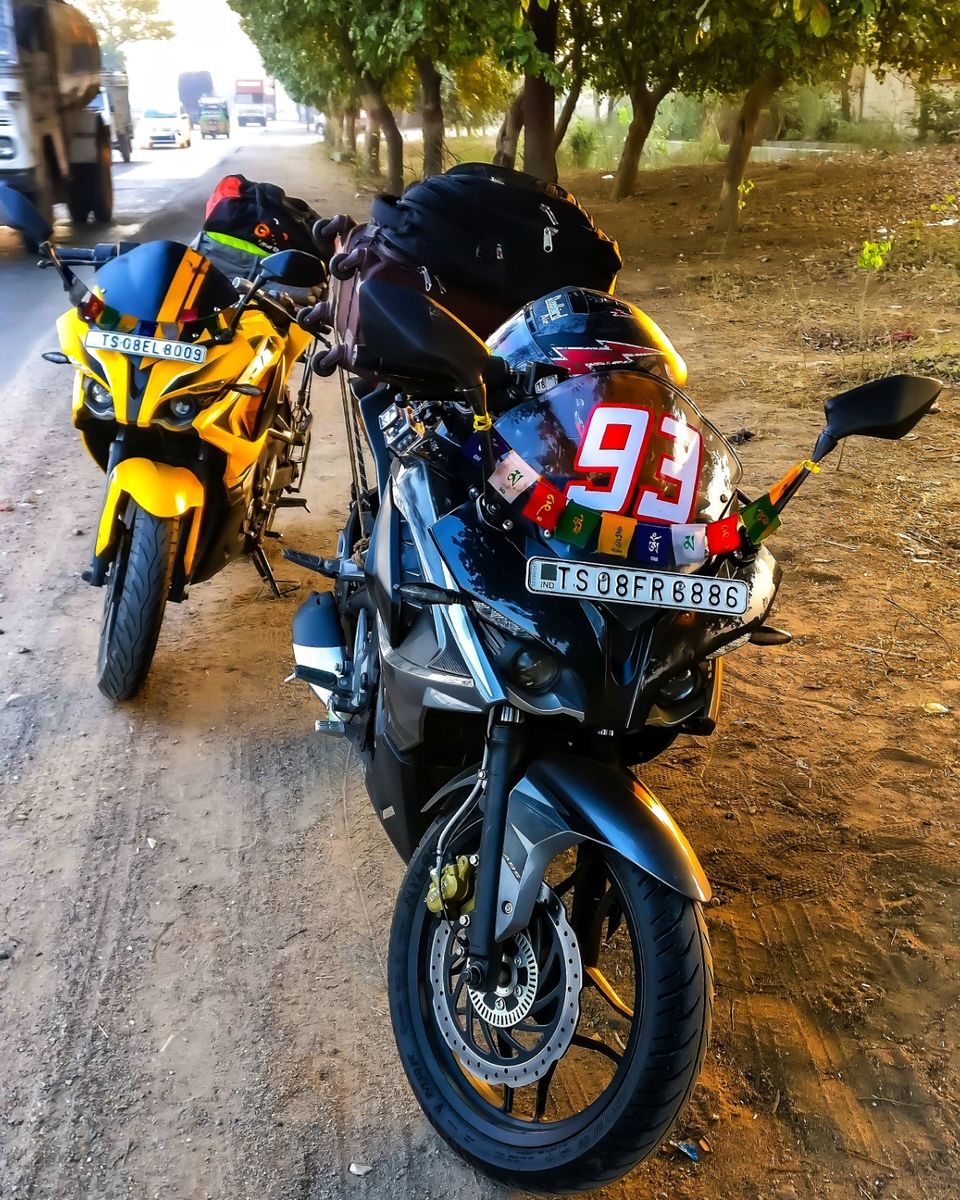 Then we passed out and started for Hyderabad on next day i.e., 11th March and after covering around 550kms we were finally able to reach Singapore Township, Hyderabad from where the whole journey started.
Finally as planned we covered 3200kms in 4 days and completed the bike trip of Hyderabad-Delhi-Hyderabad. There were so many ups and downs during the whole journey. But seeing rural India and different ways of living life was totally worth it.
A small suggestion for any planning for this in future make sure that instead of covering one side in 2 days it would be better if you take 3 days for each side.
In case of any queries, Please feel free to get in touch with me.
Instagram - vivekparasharf1