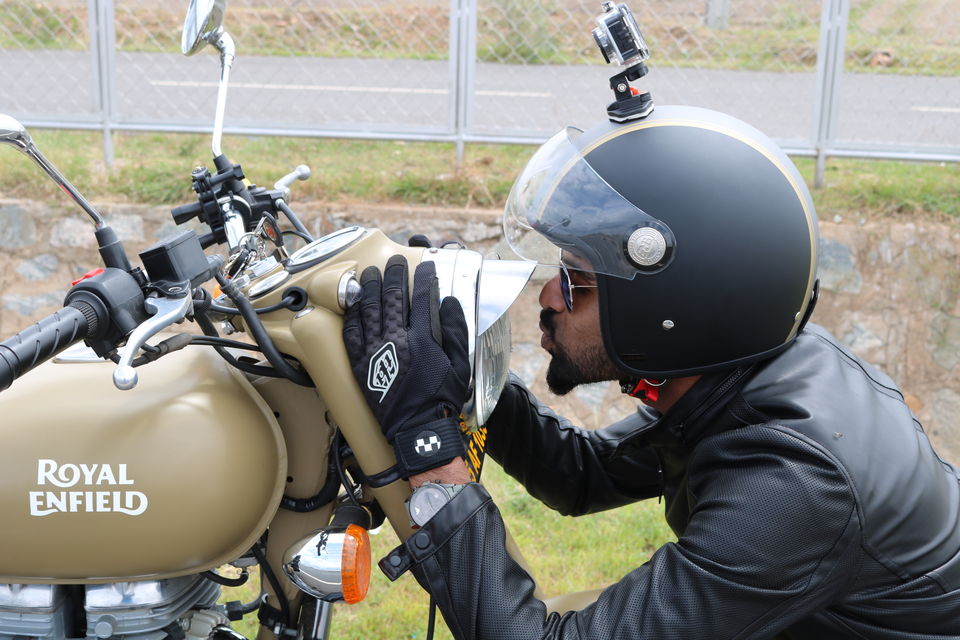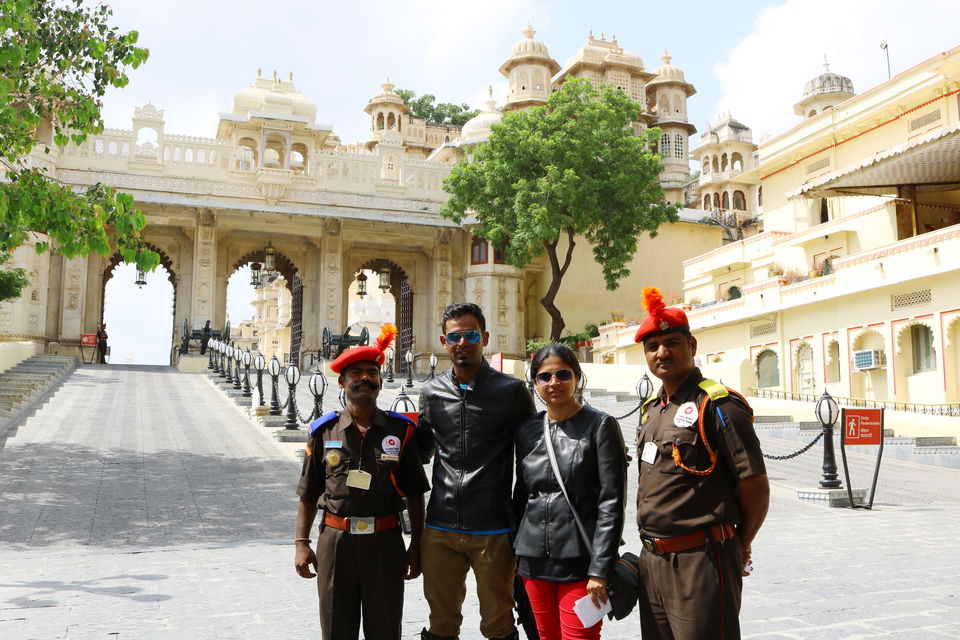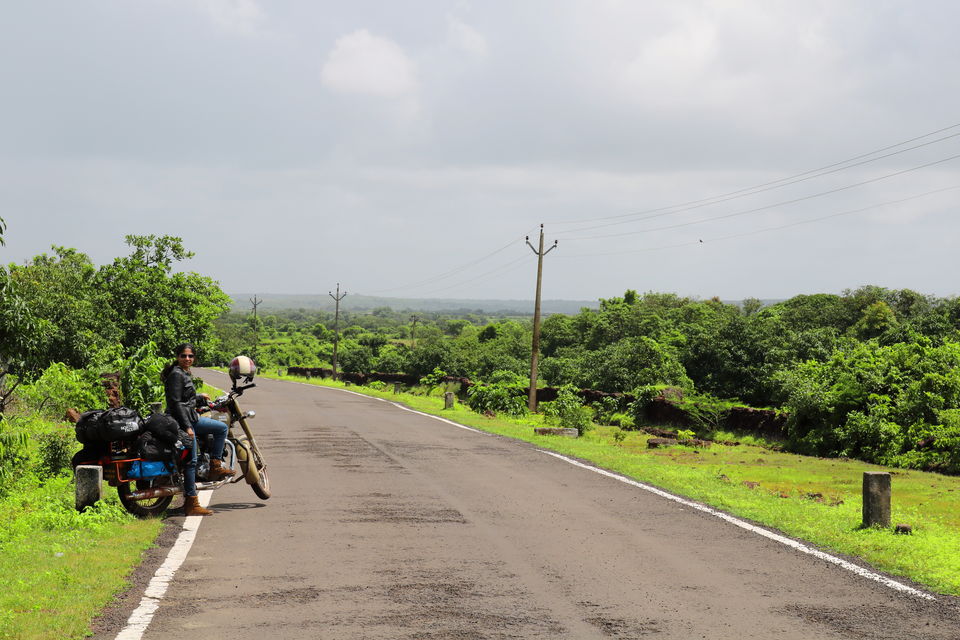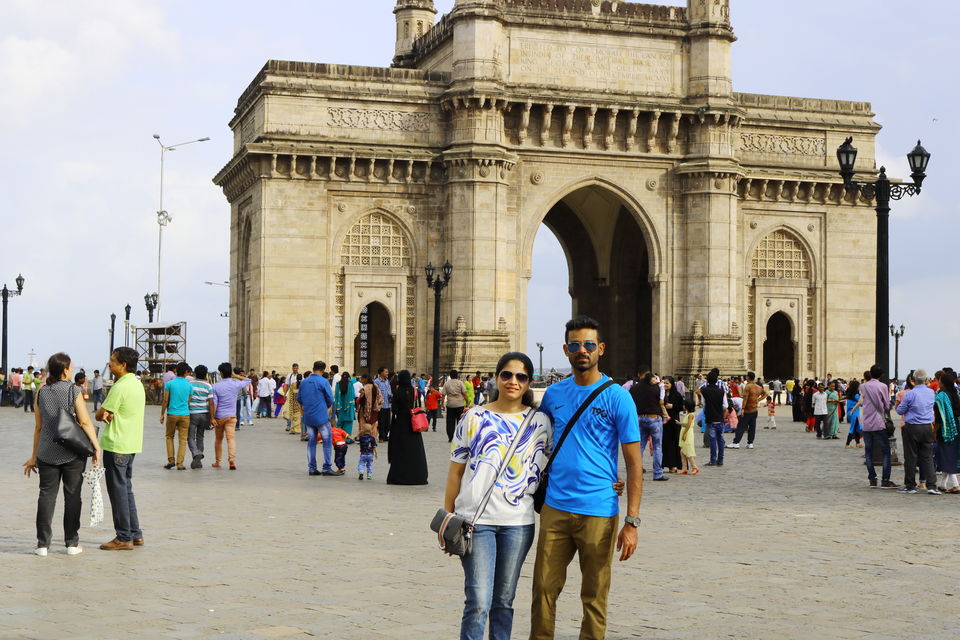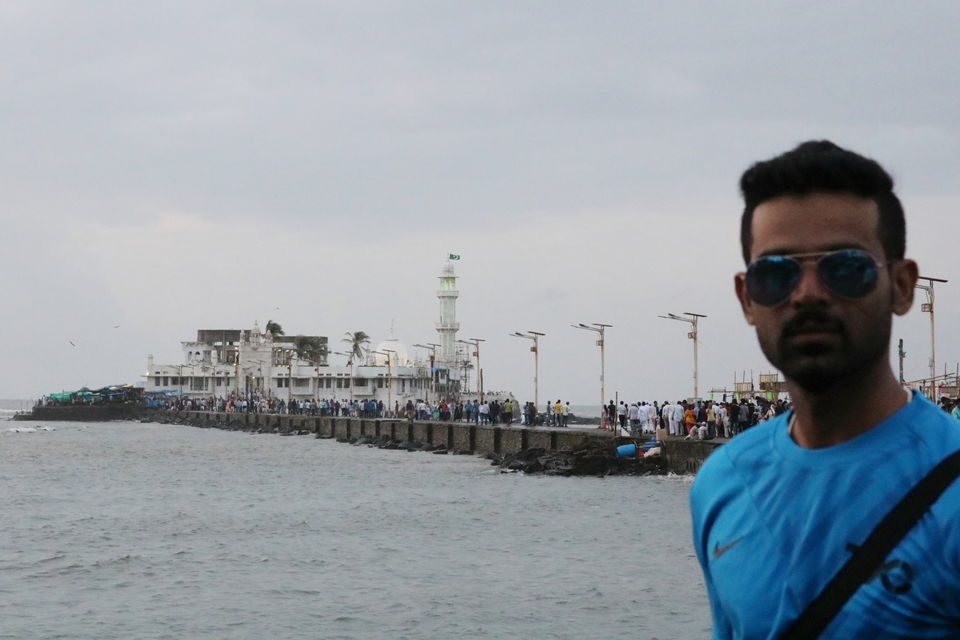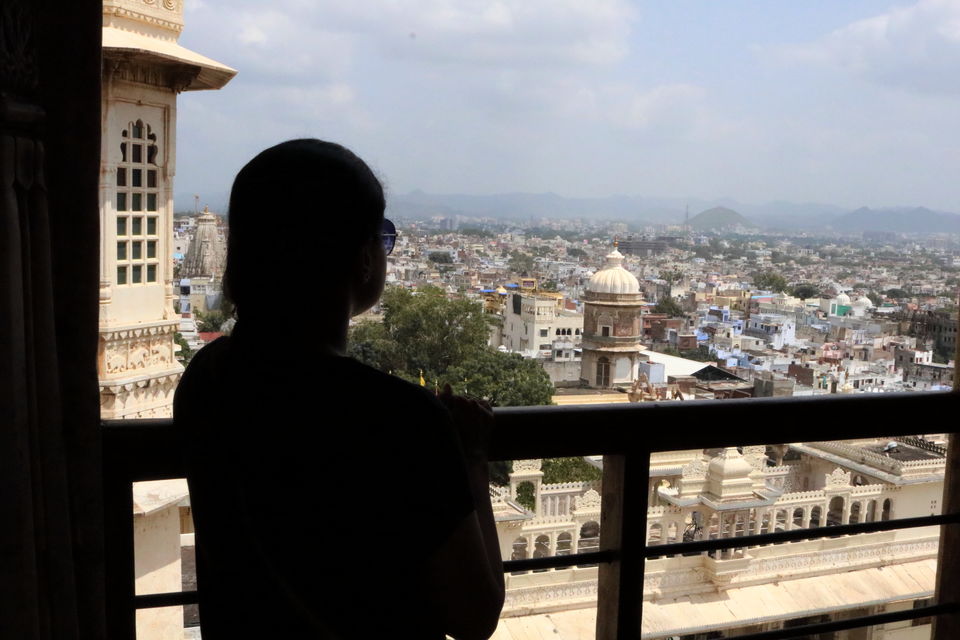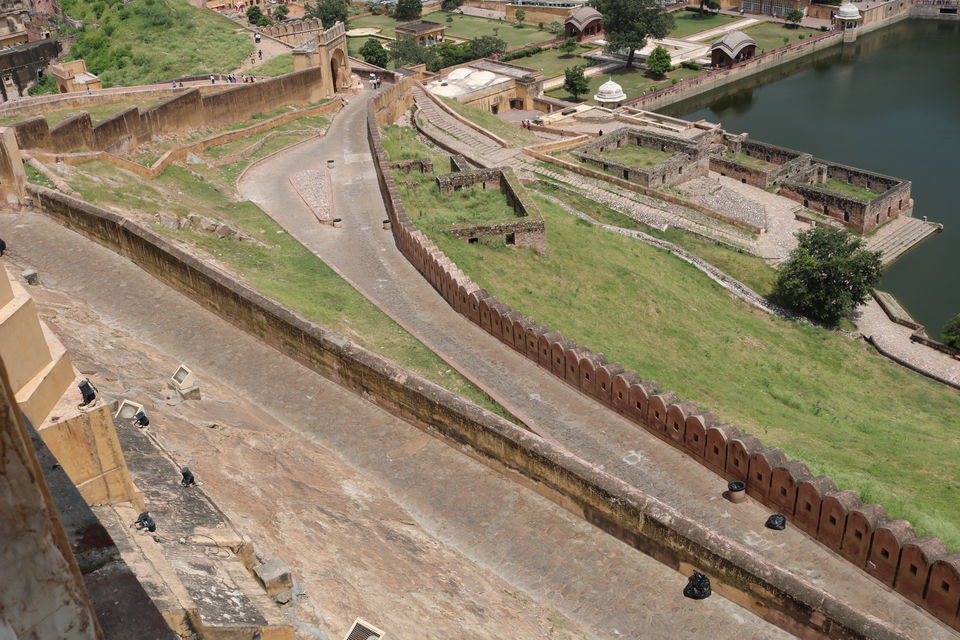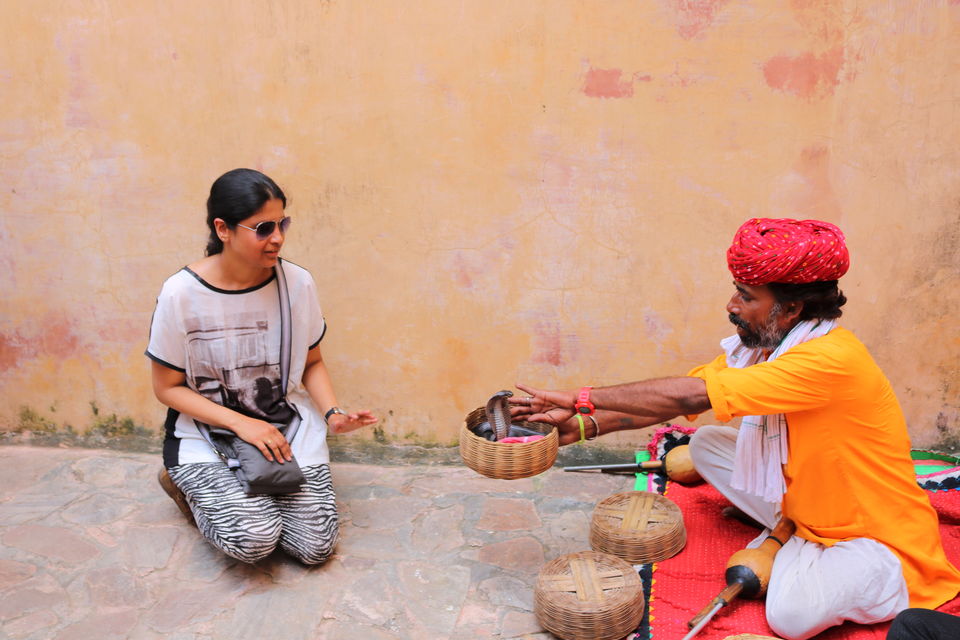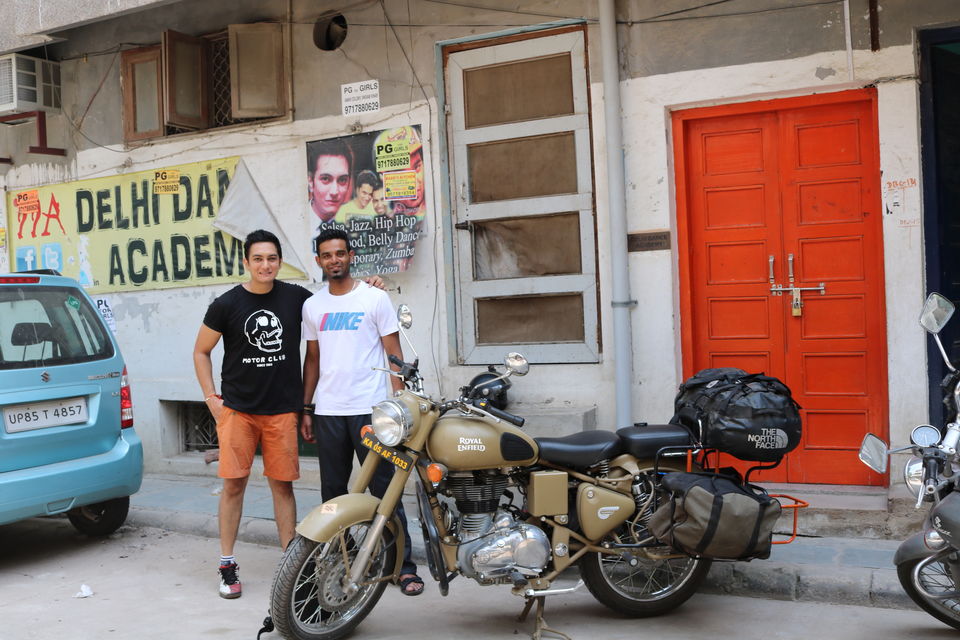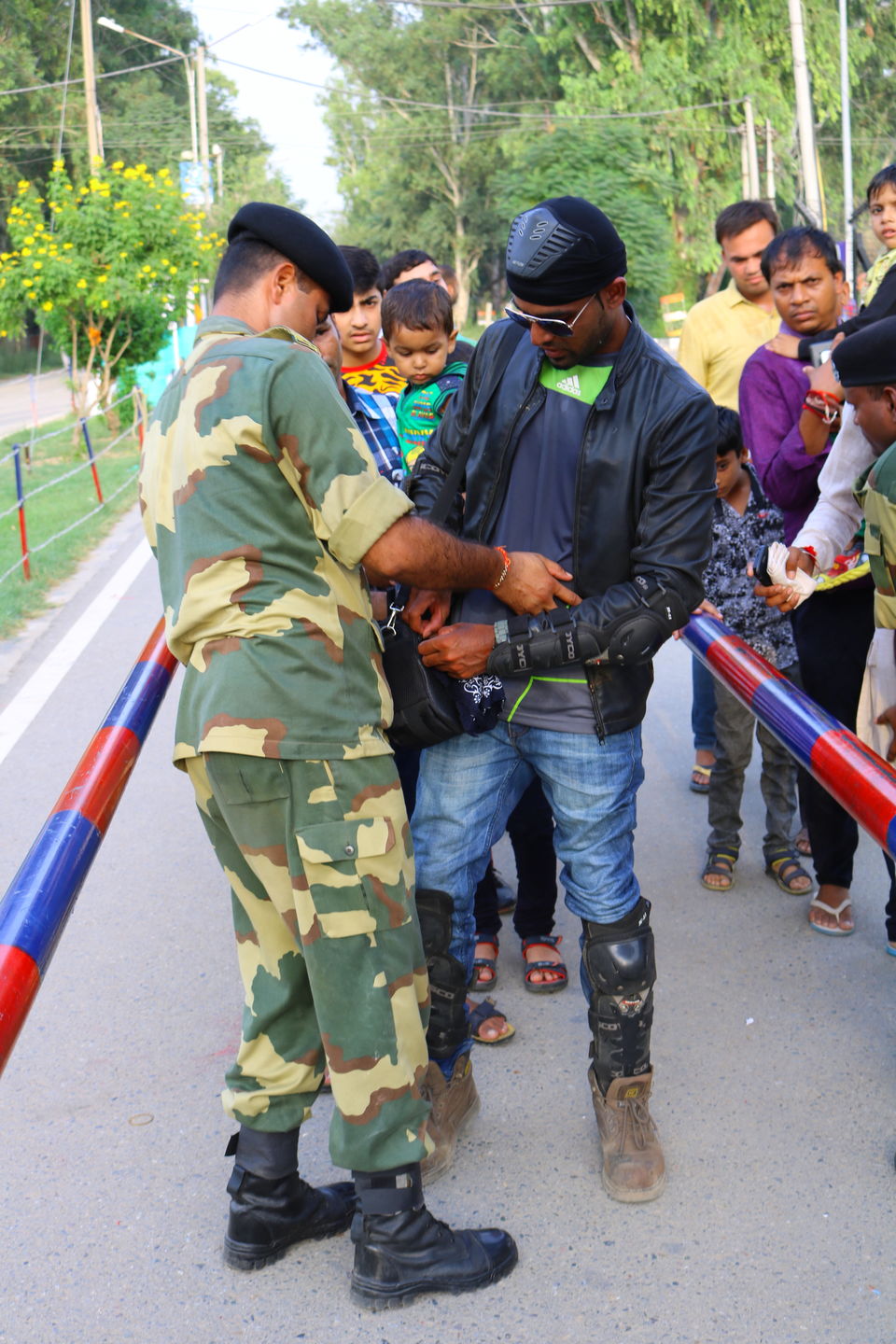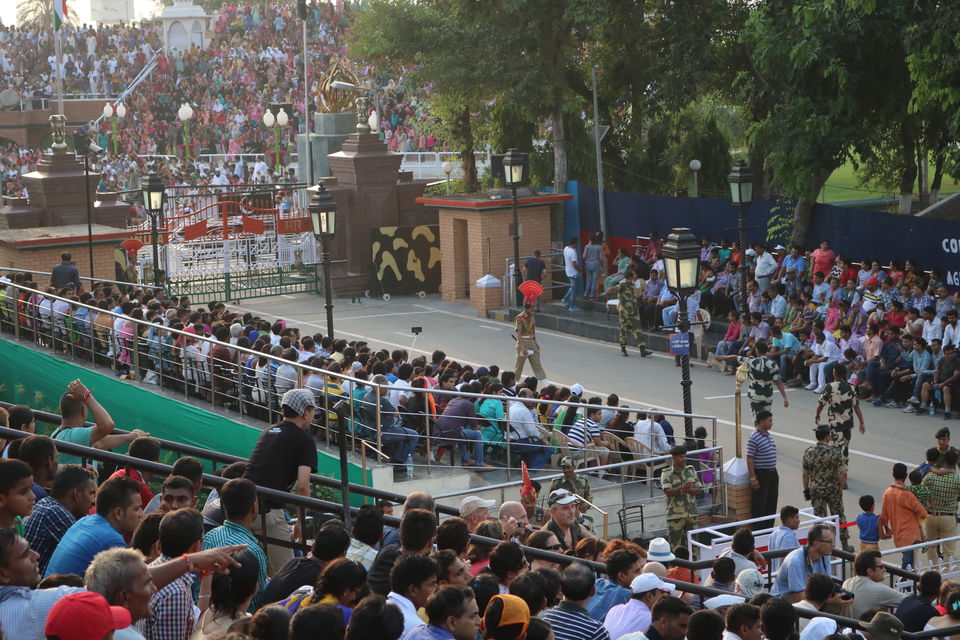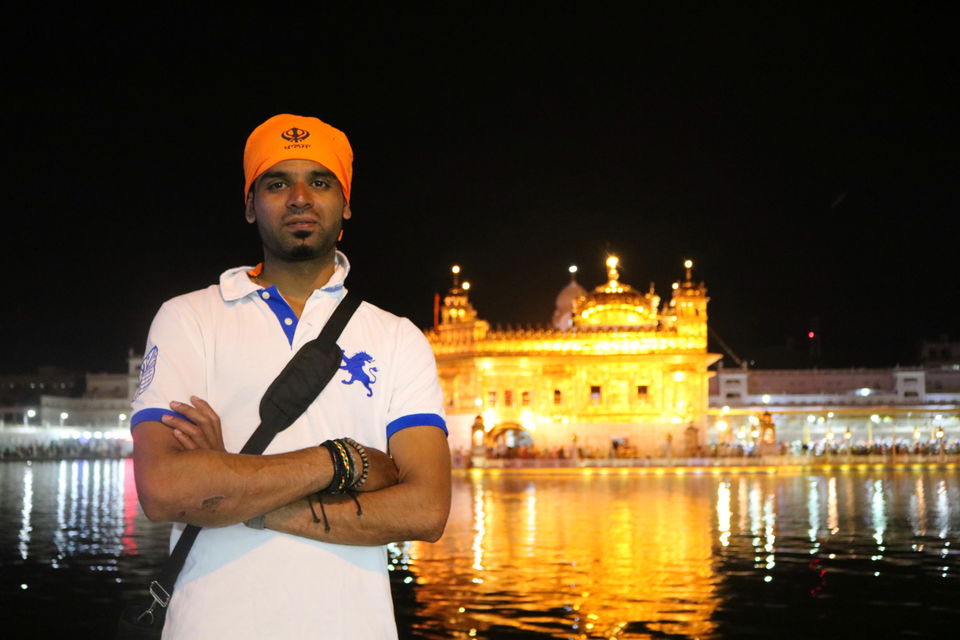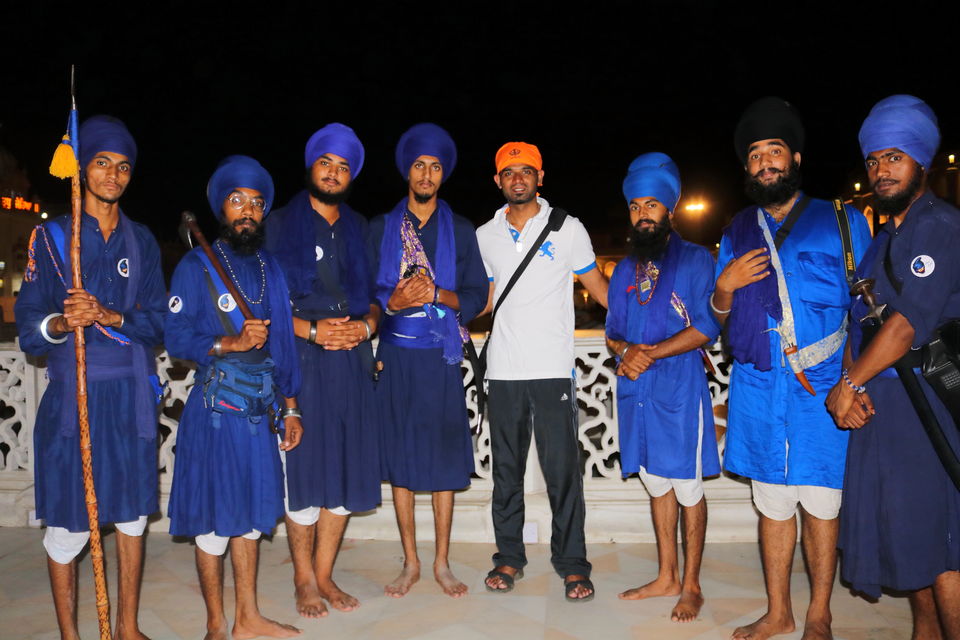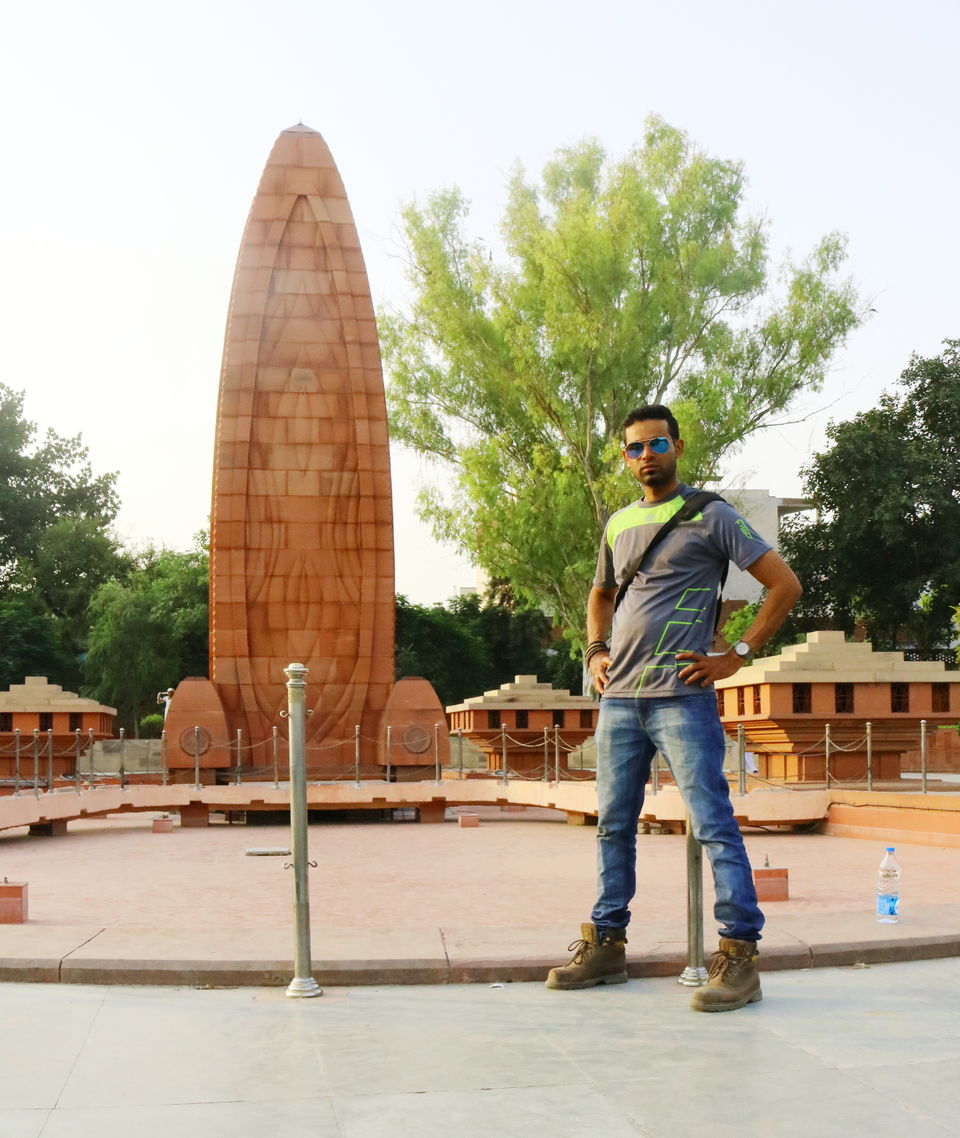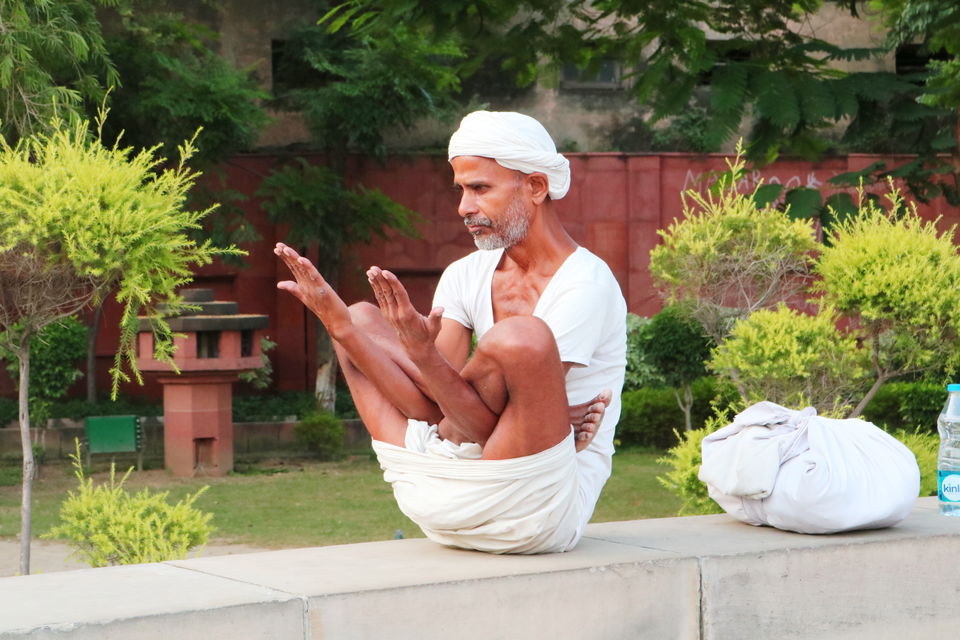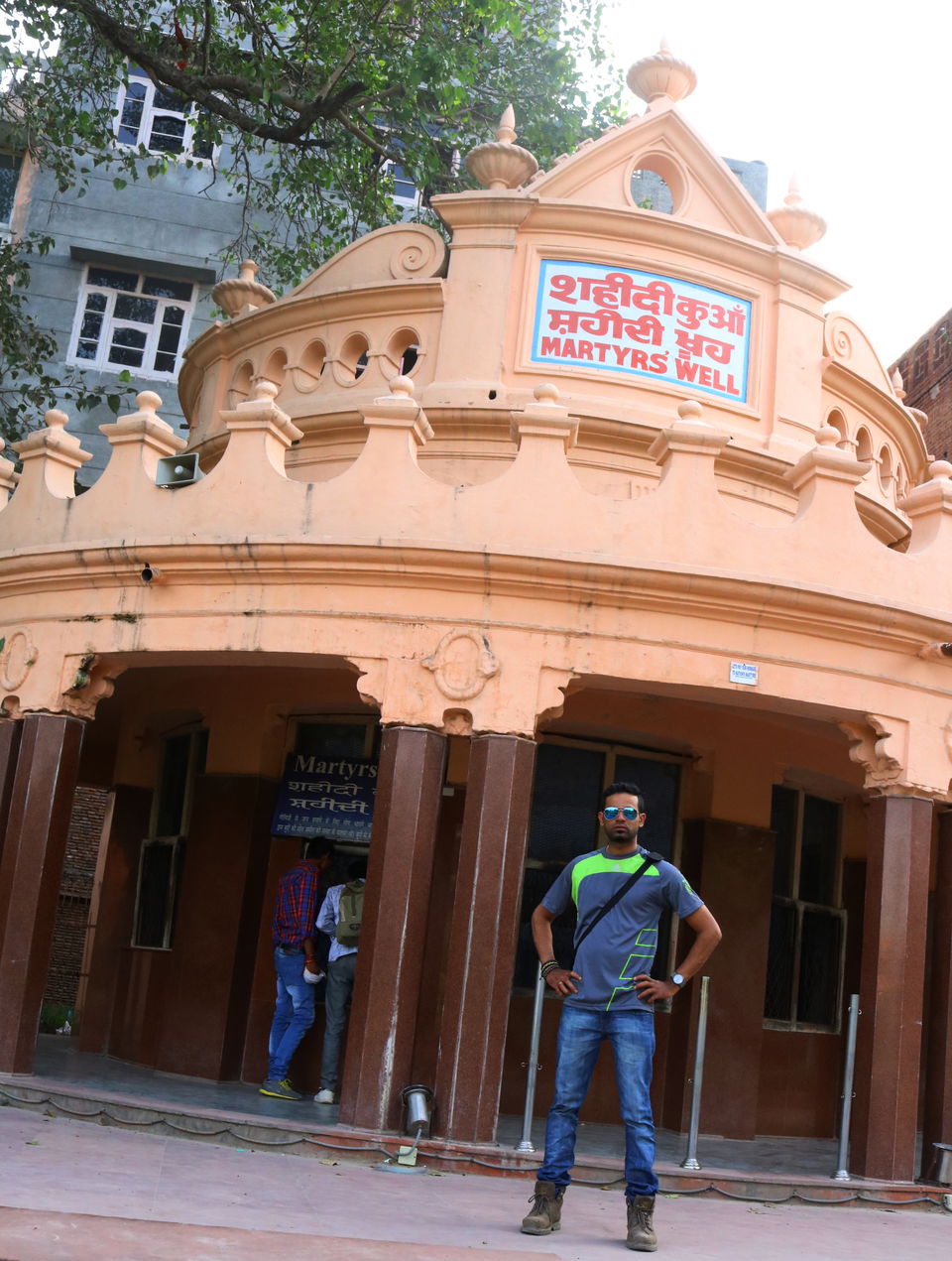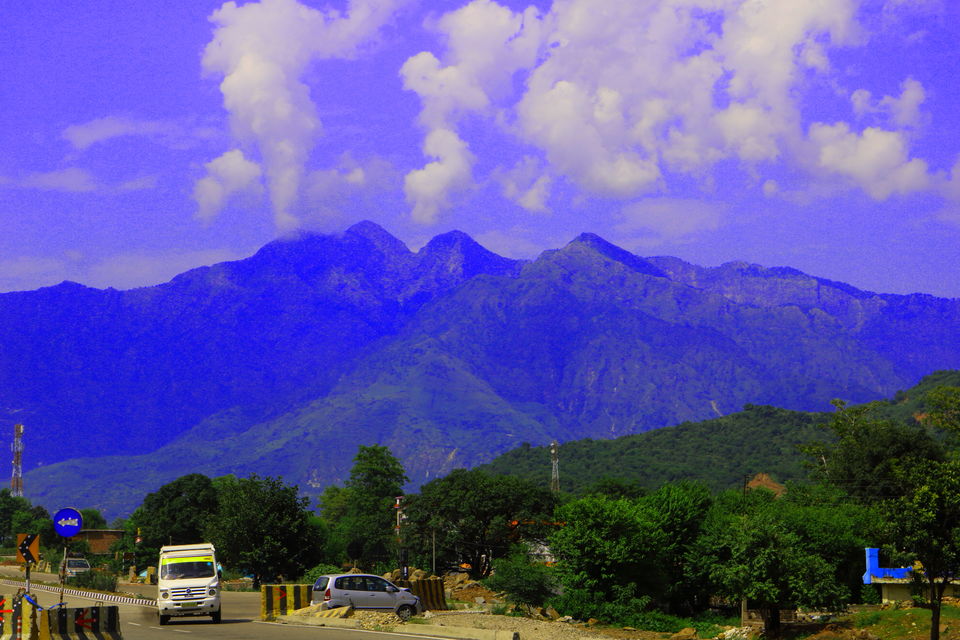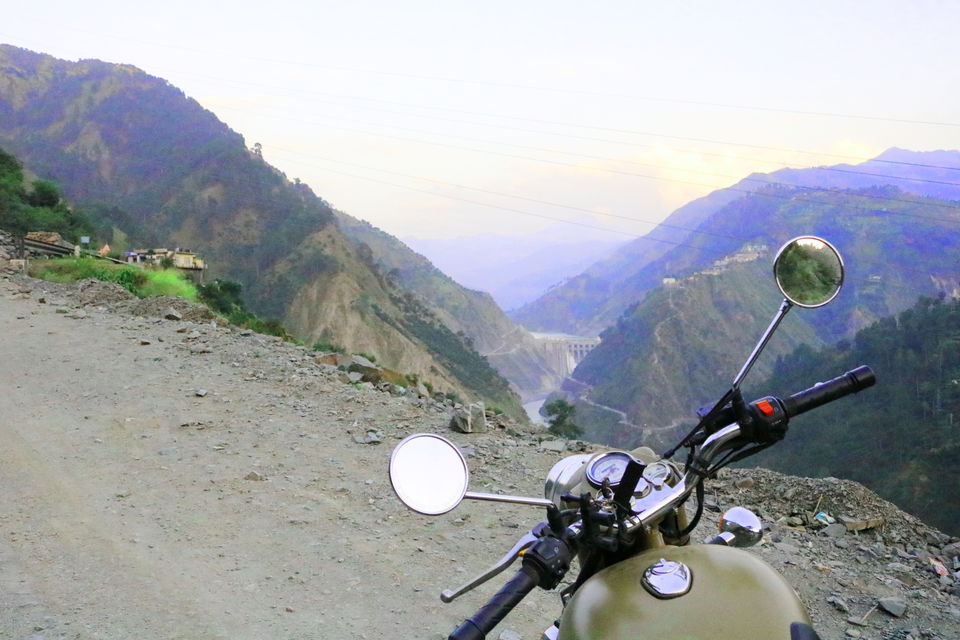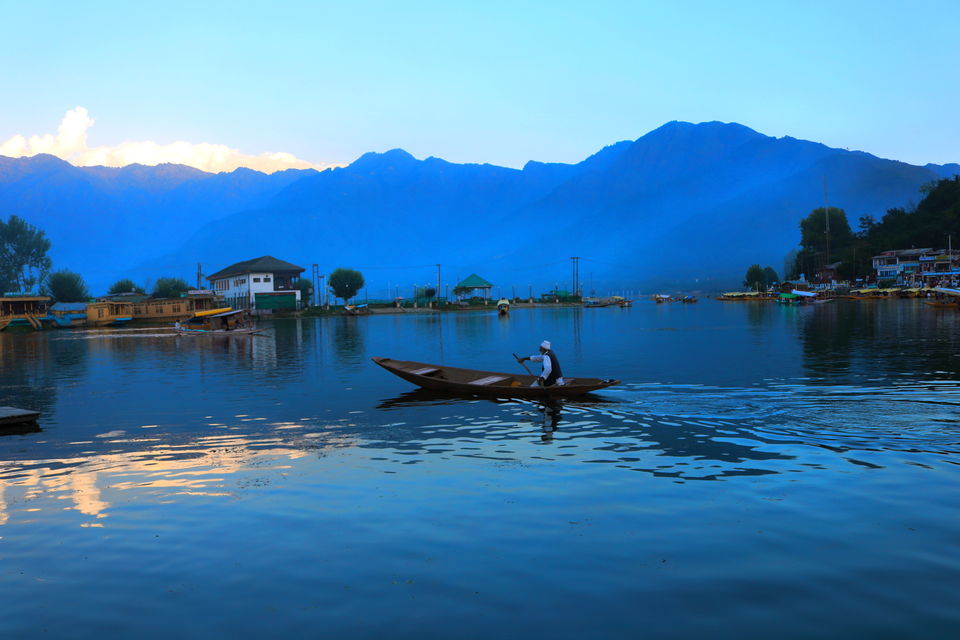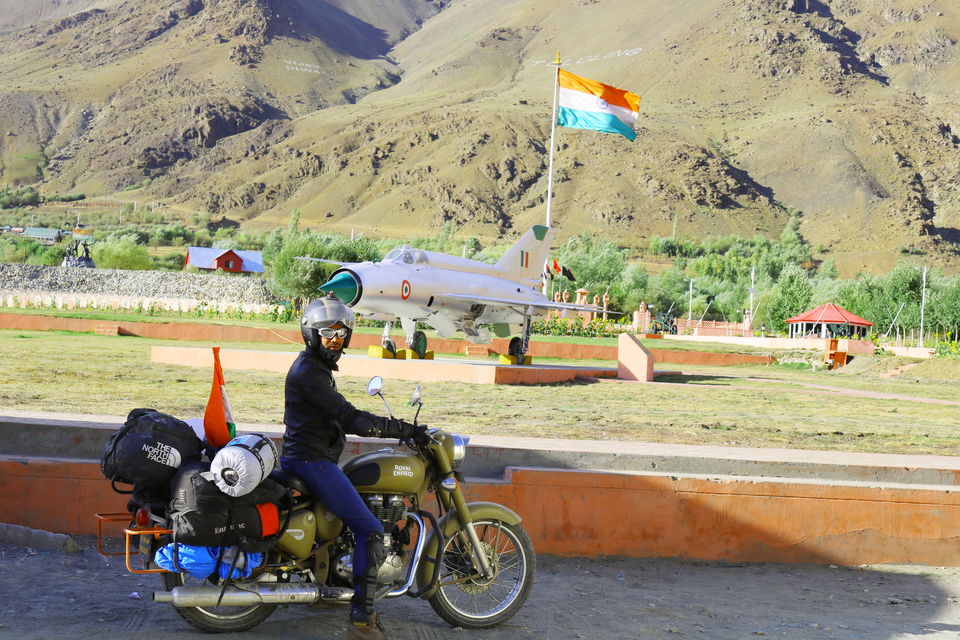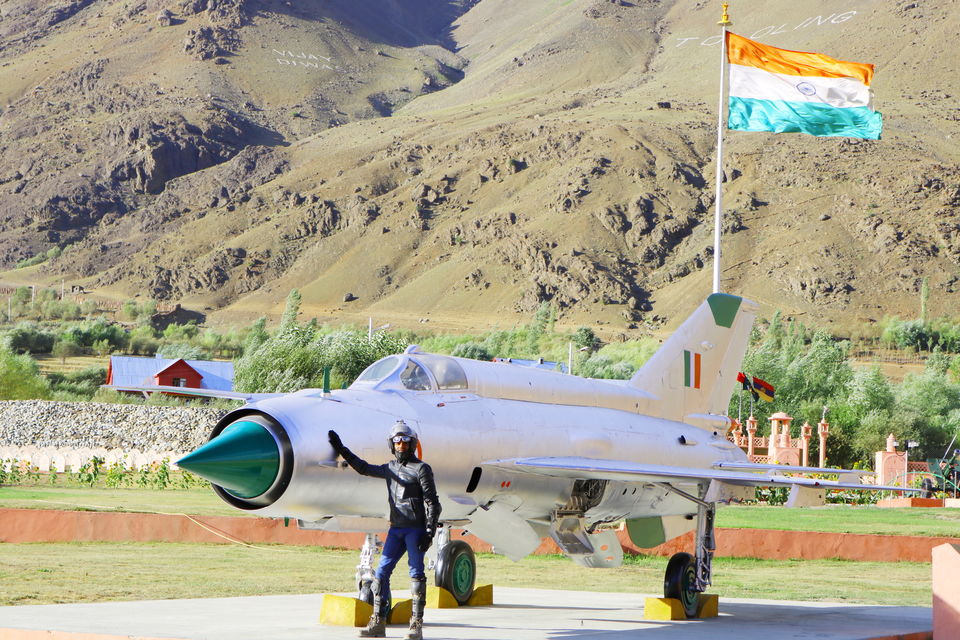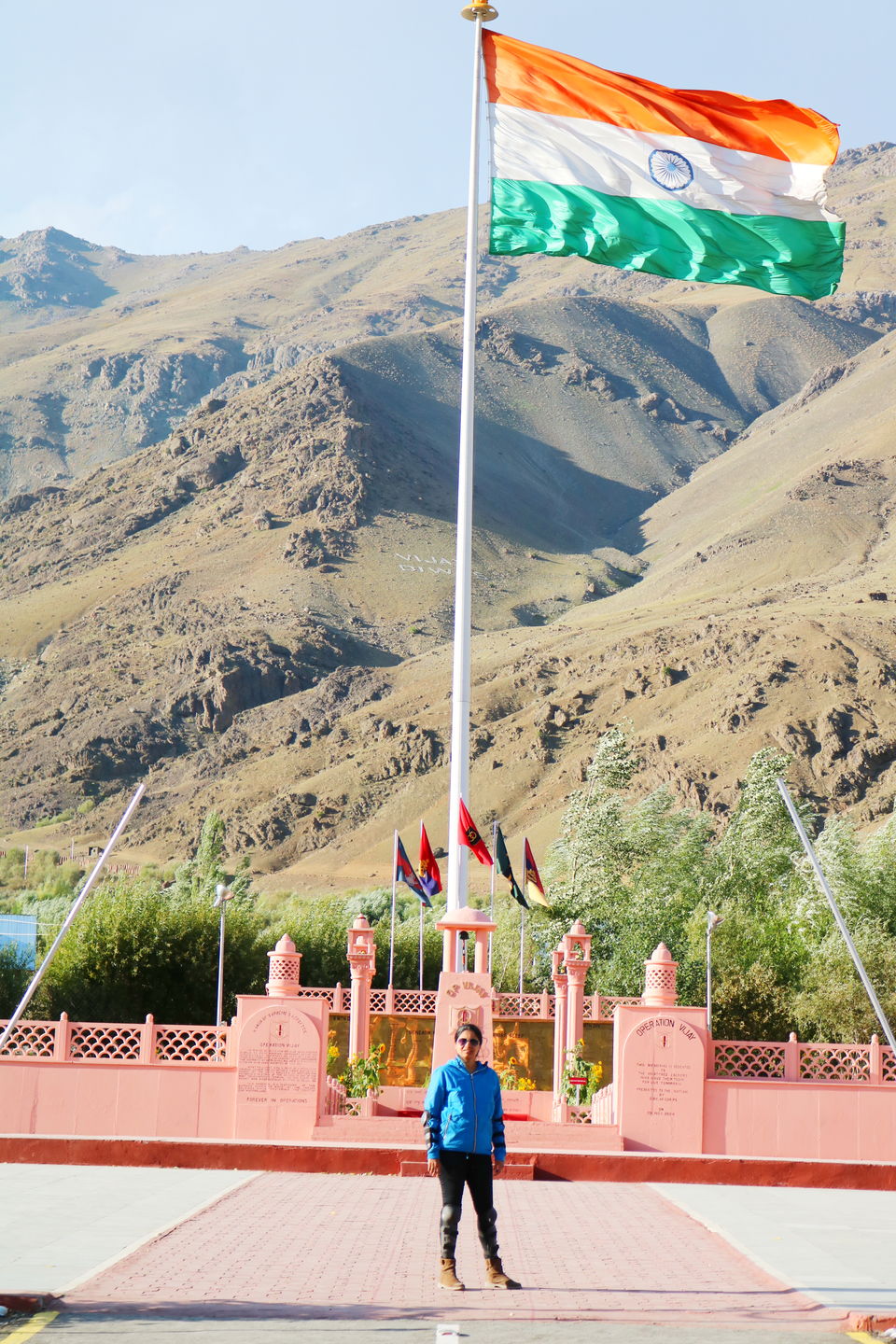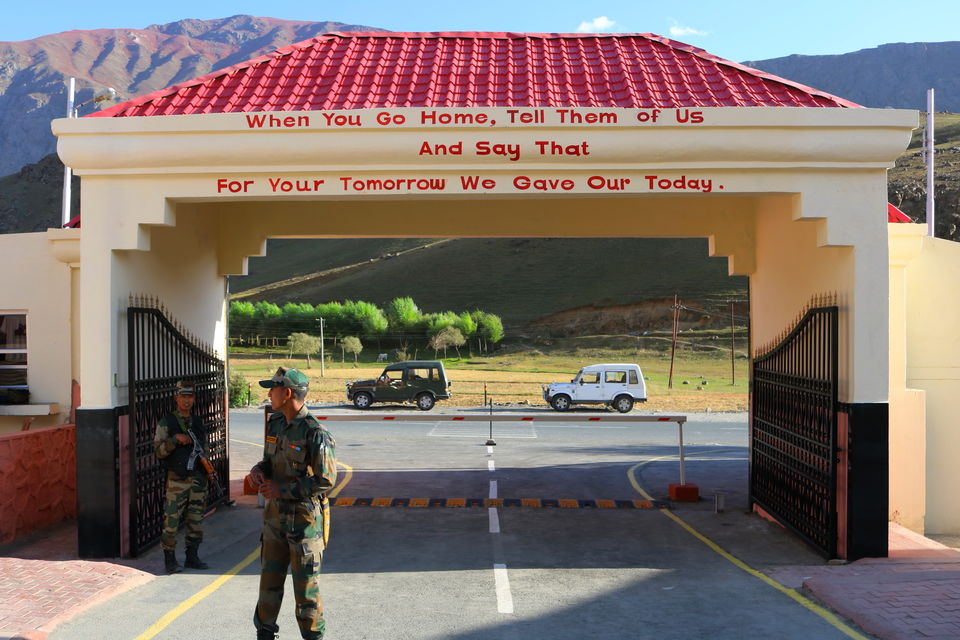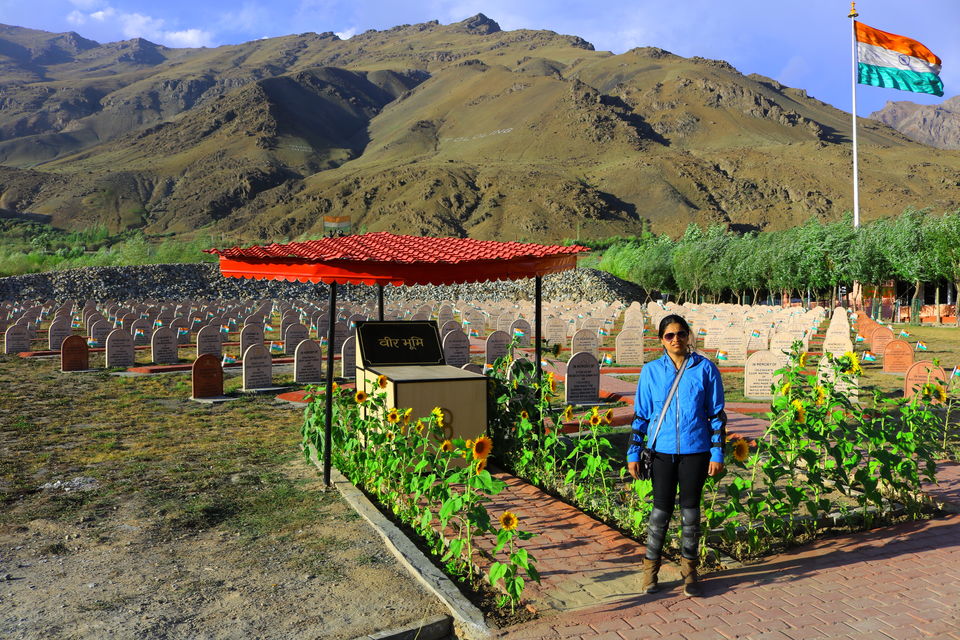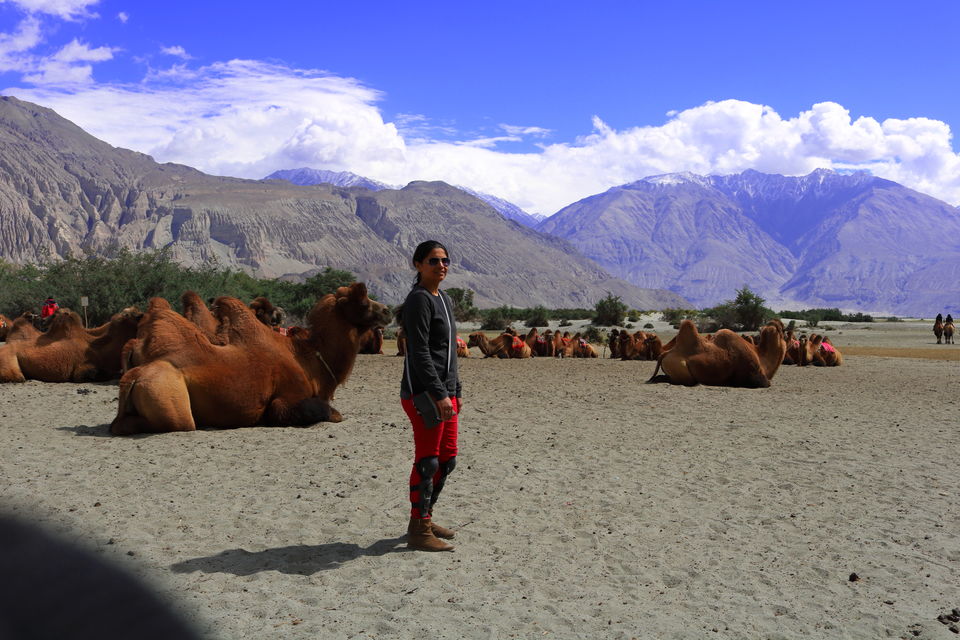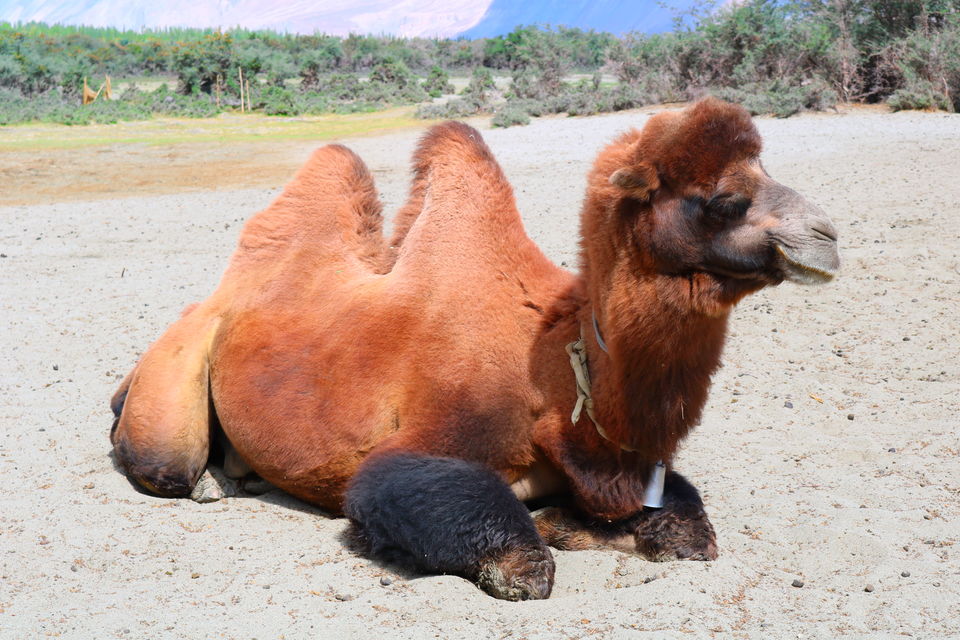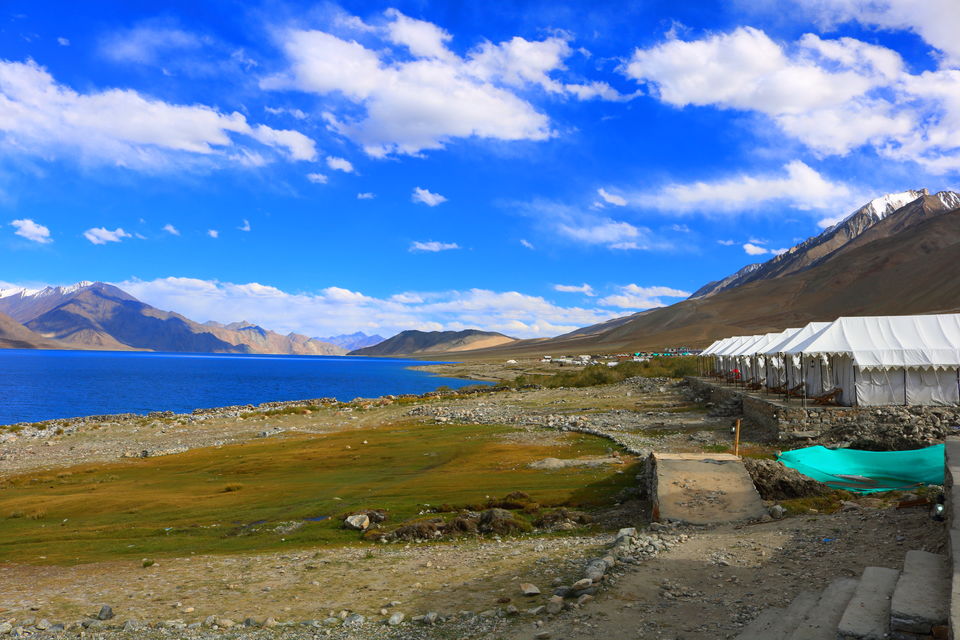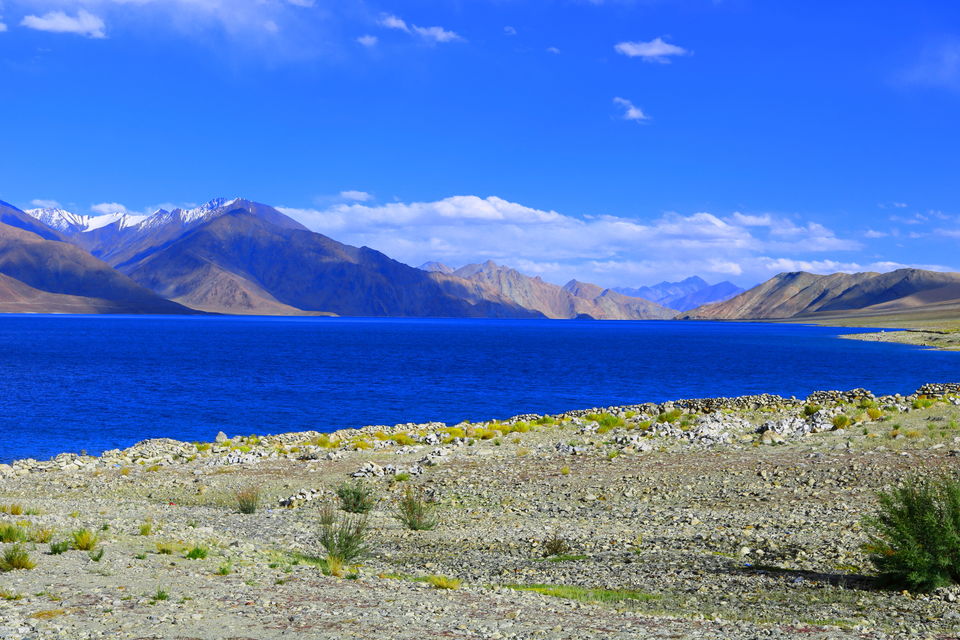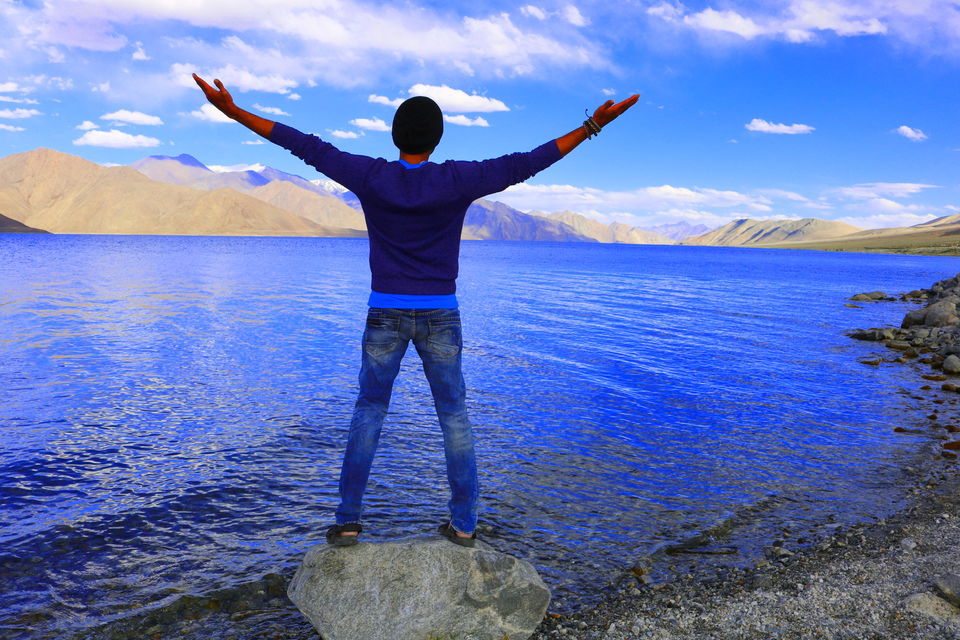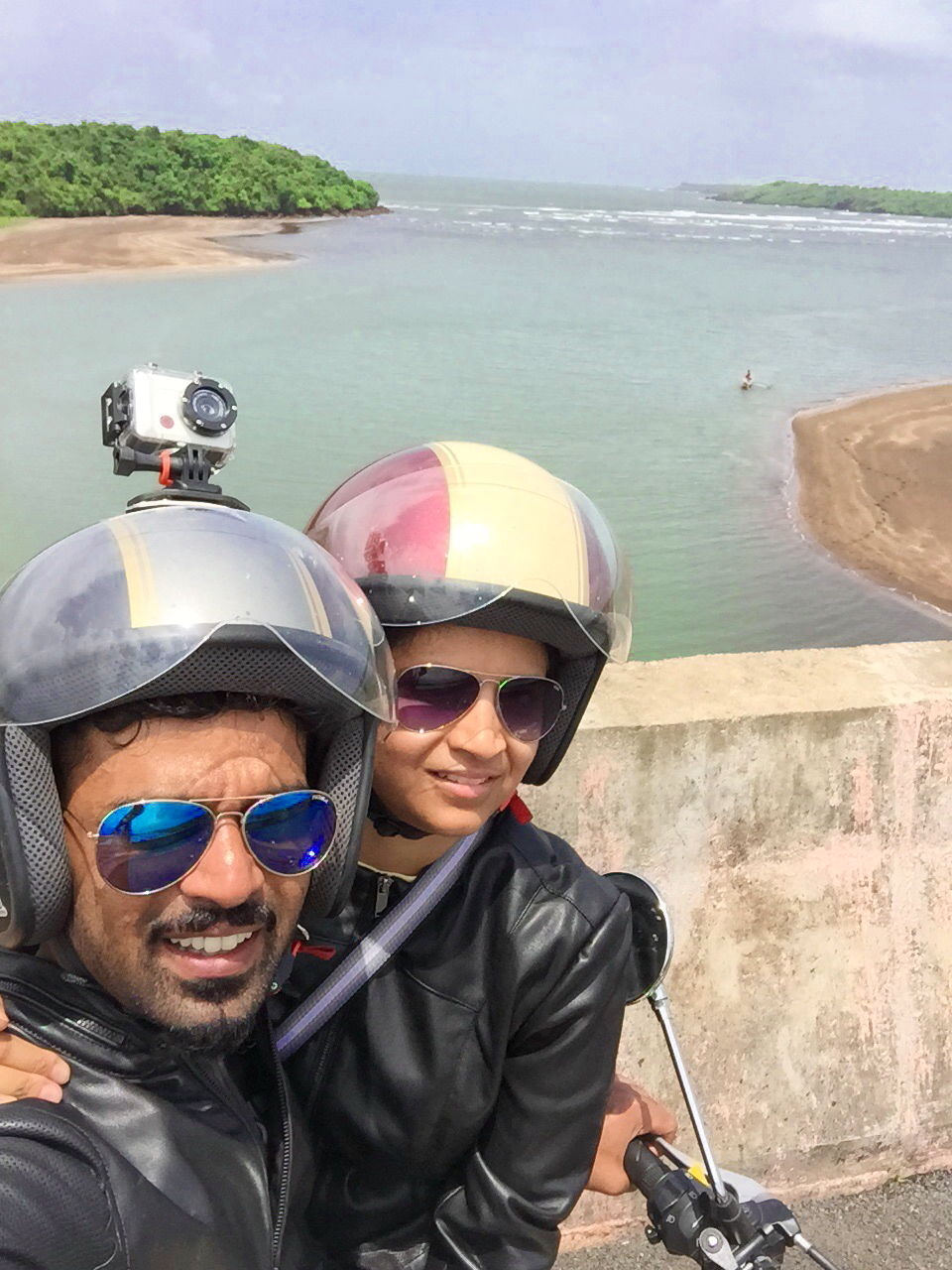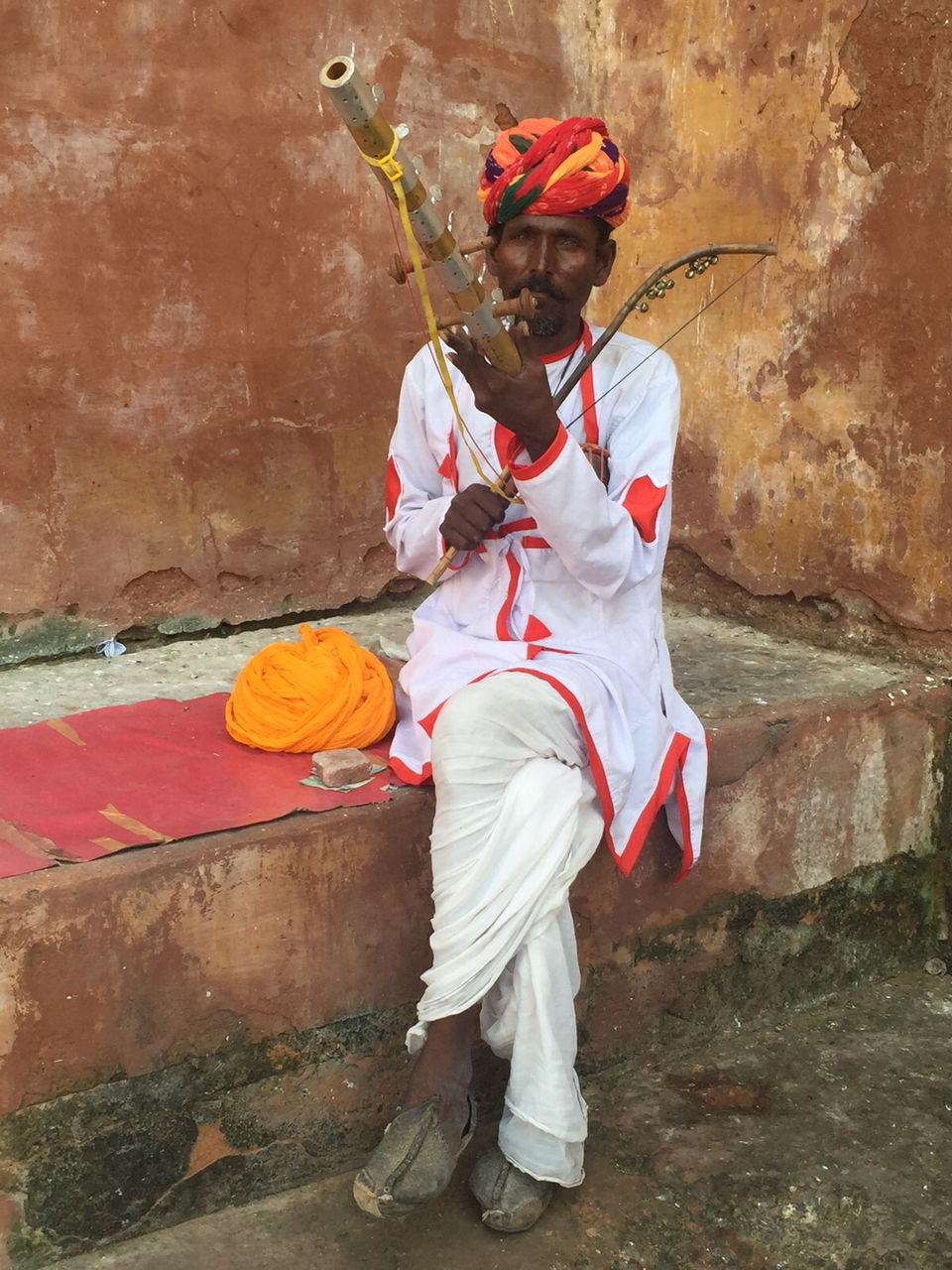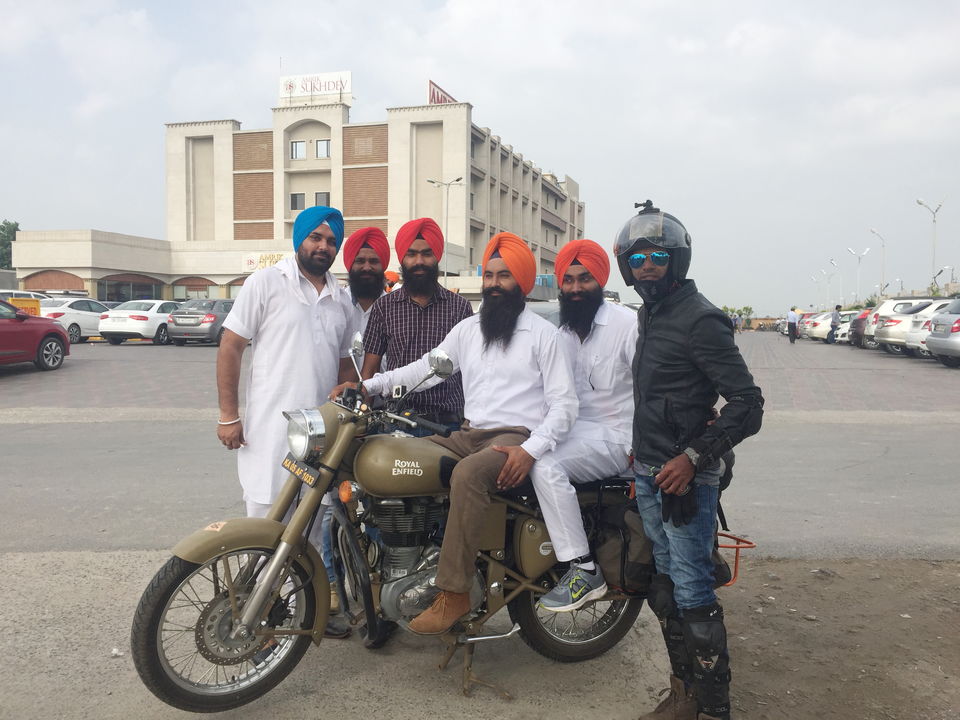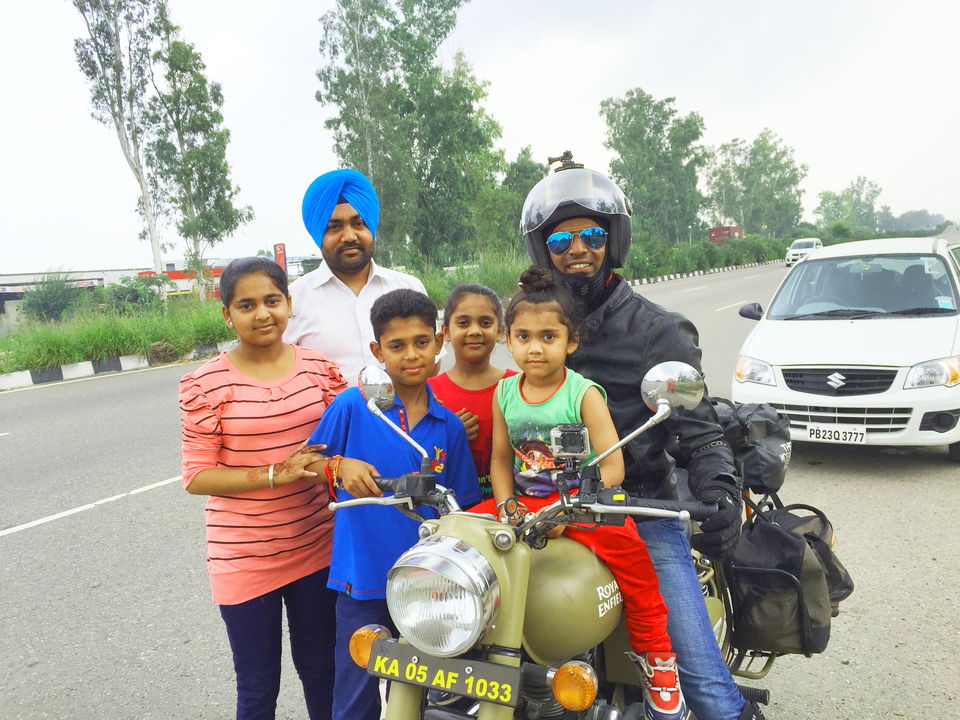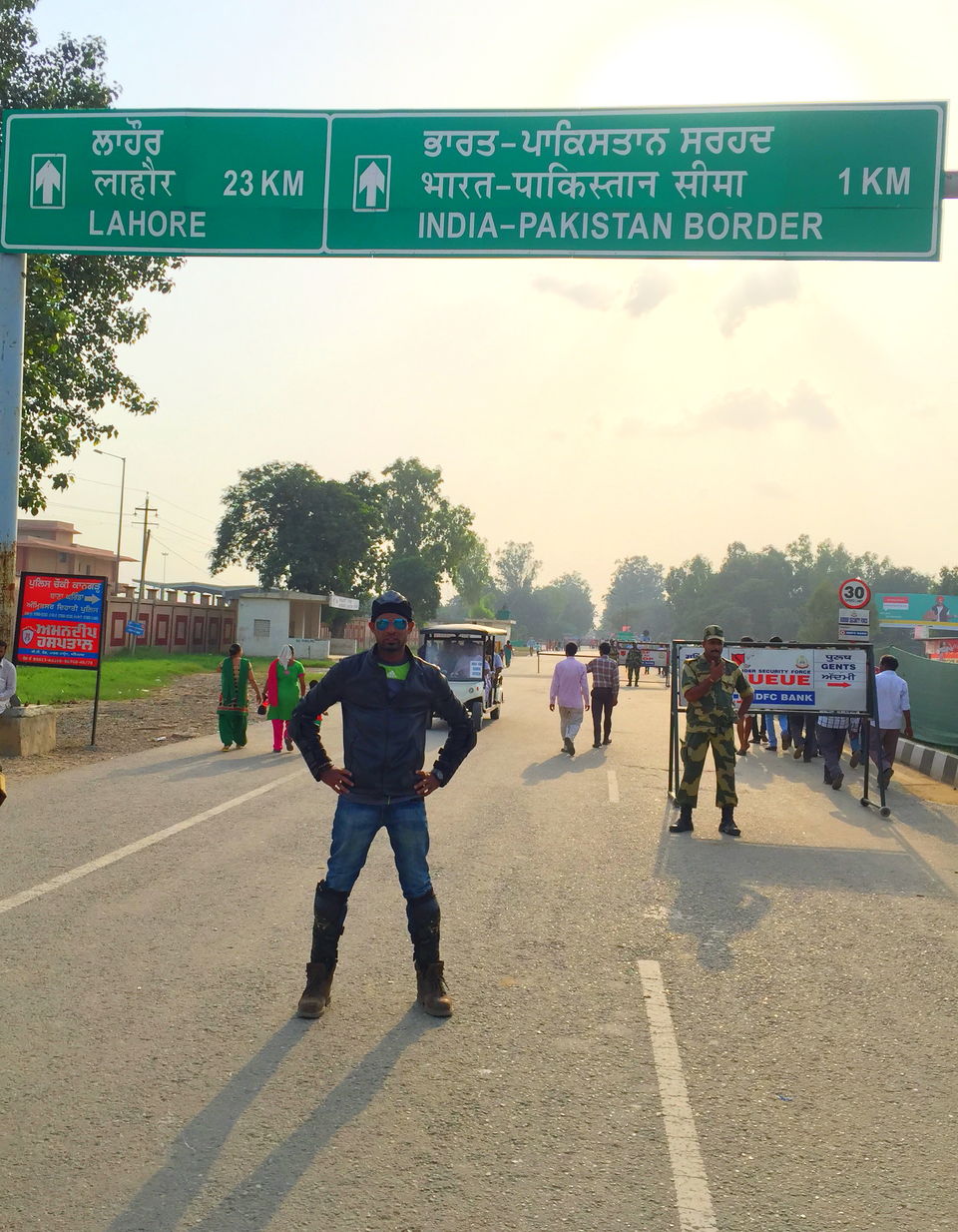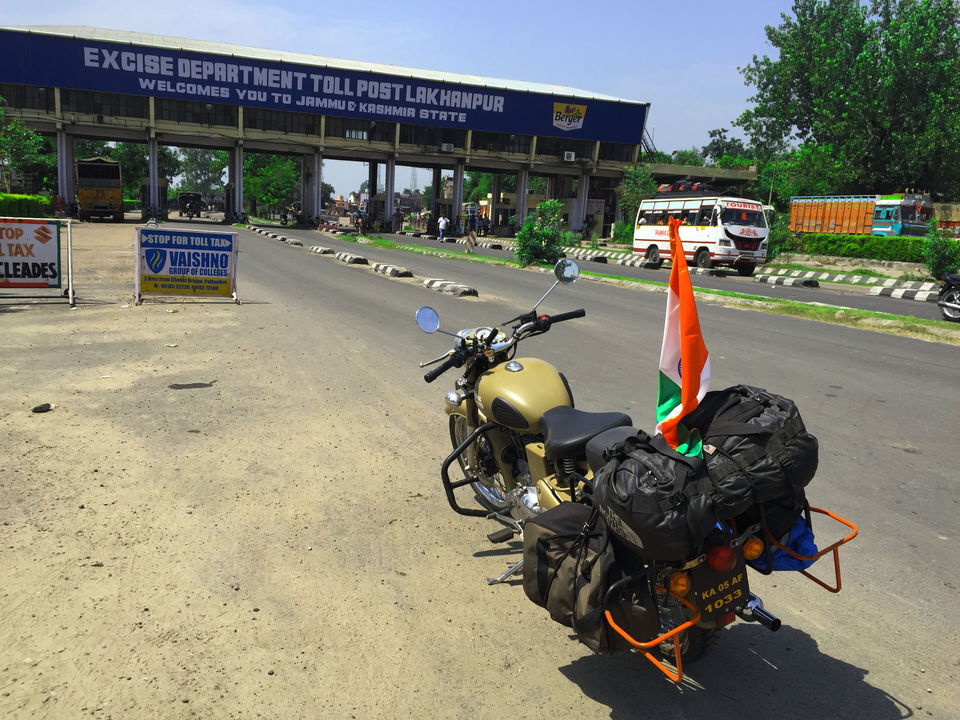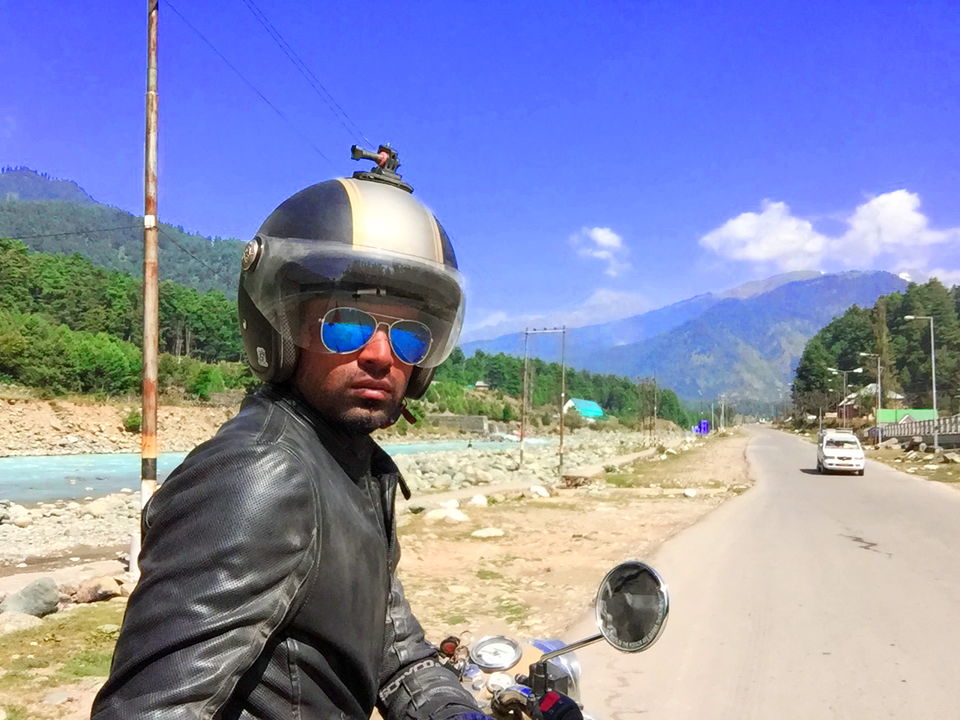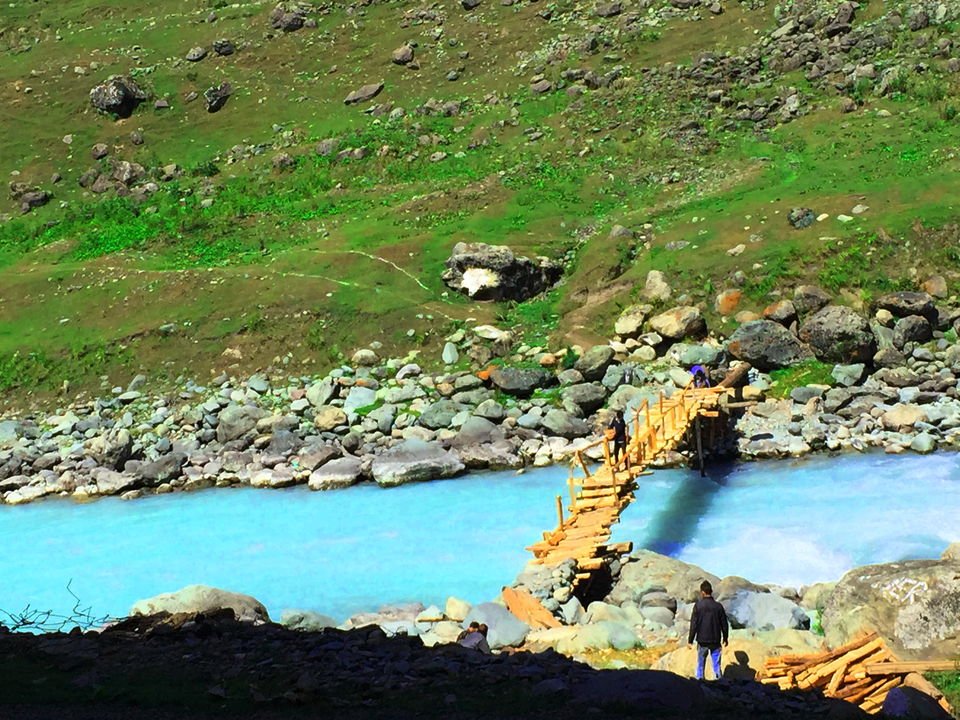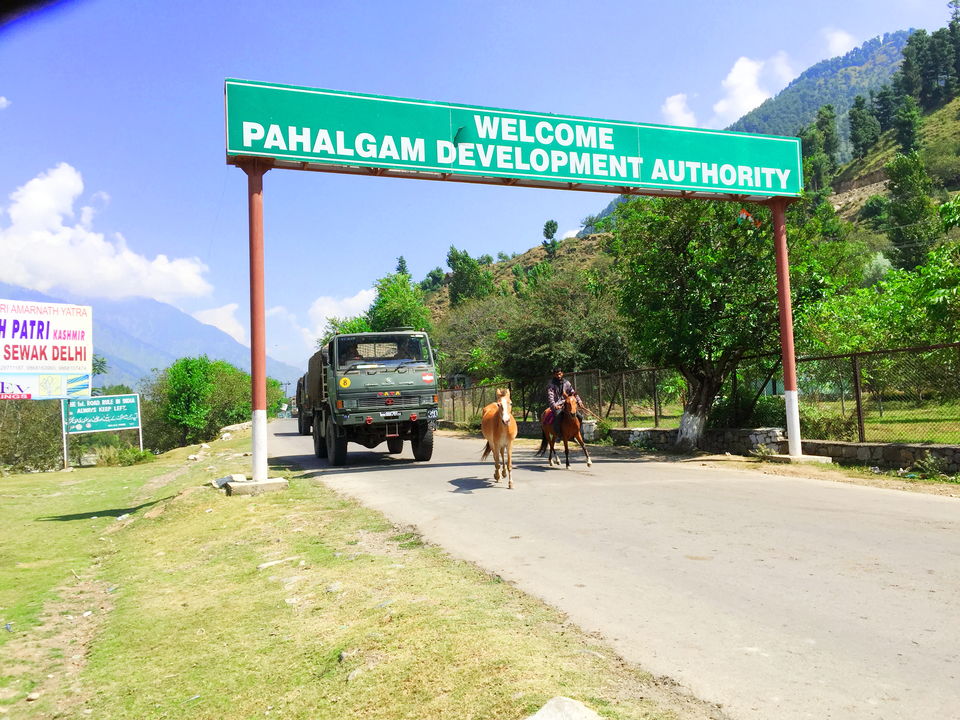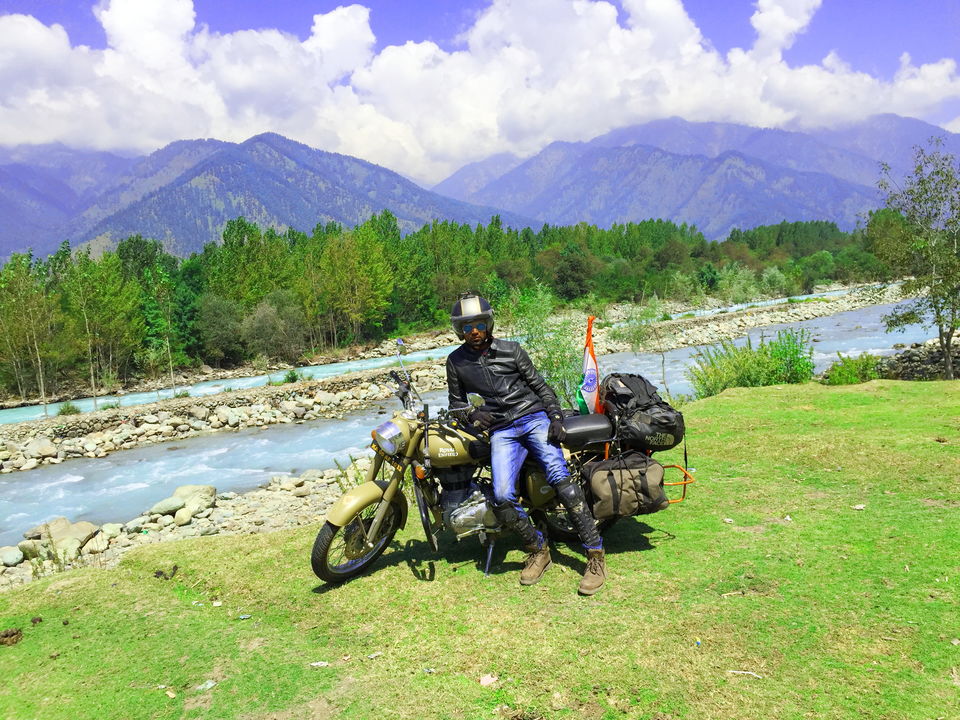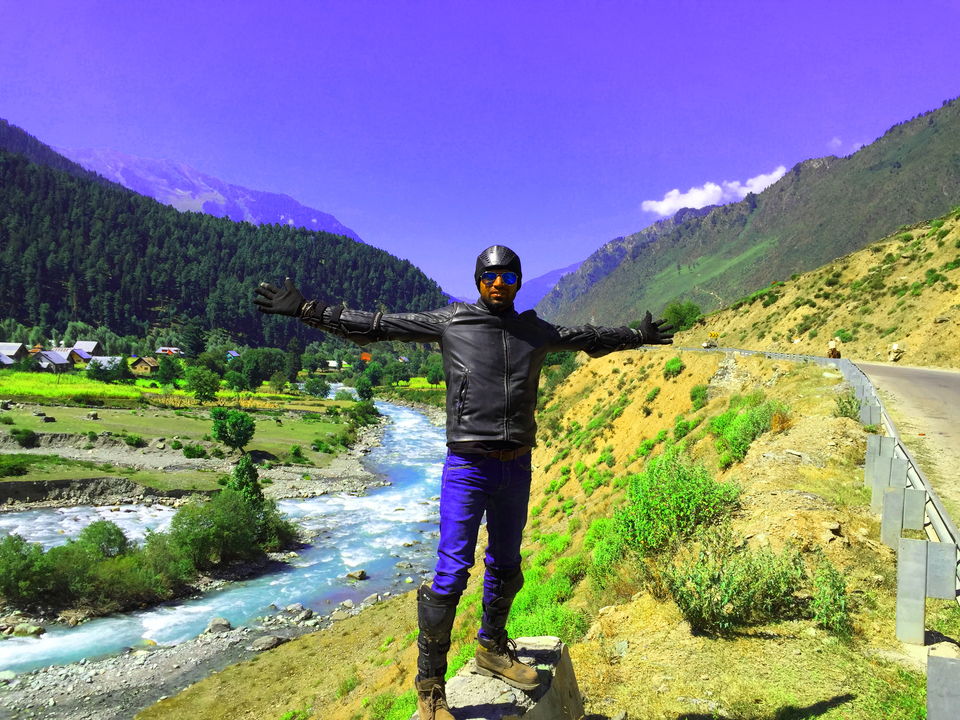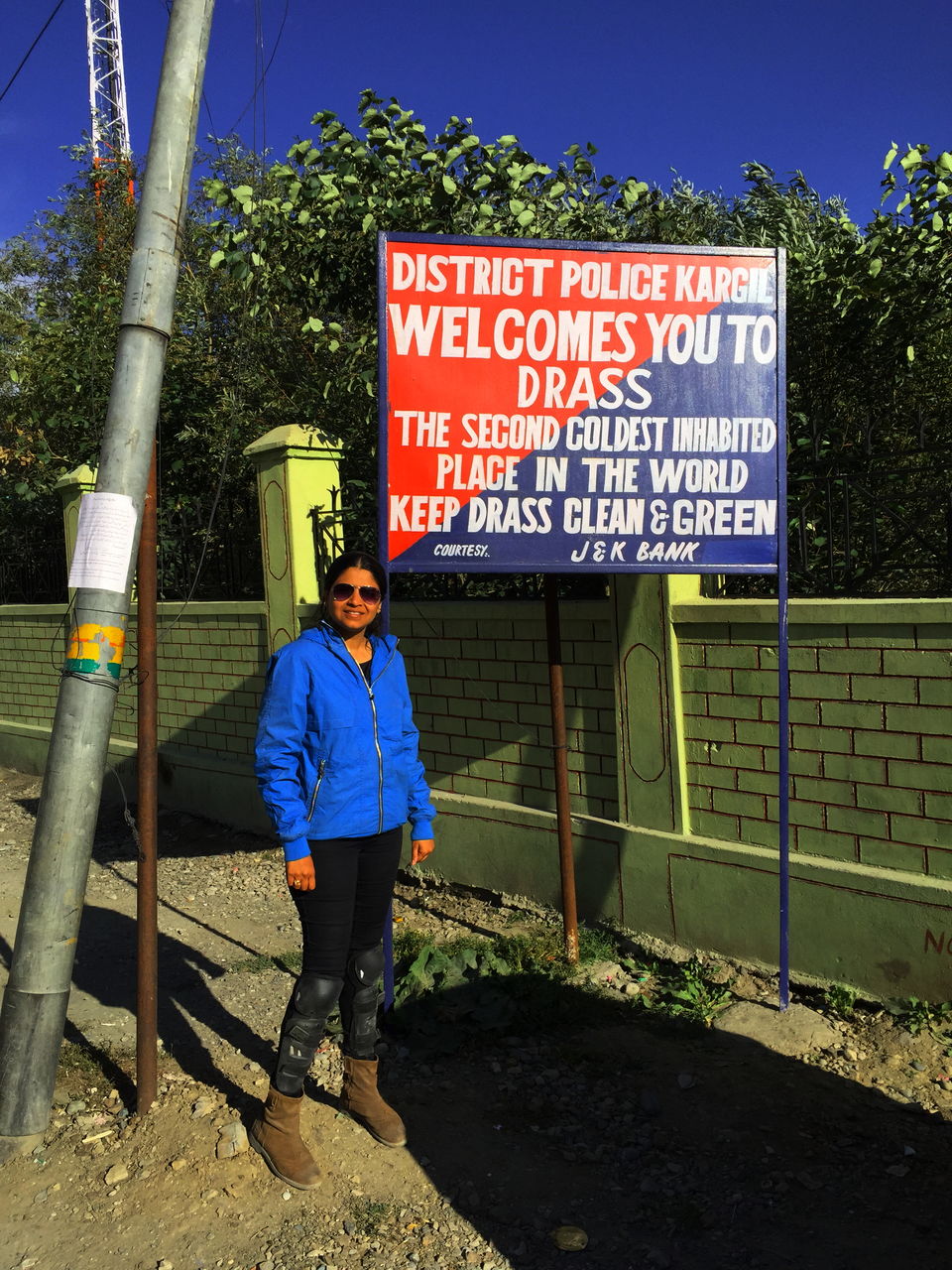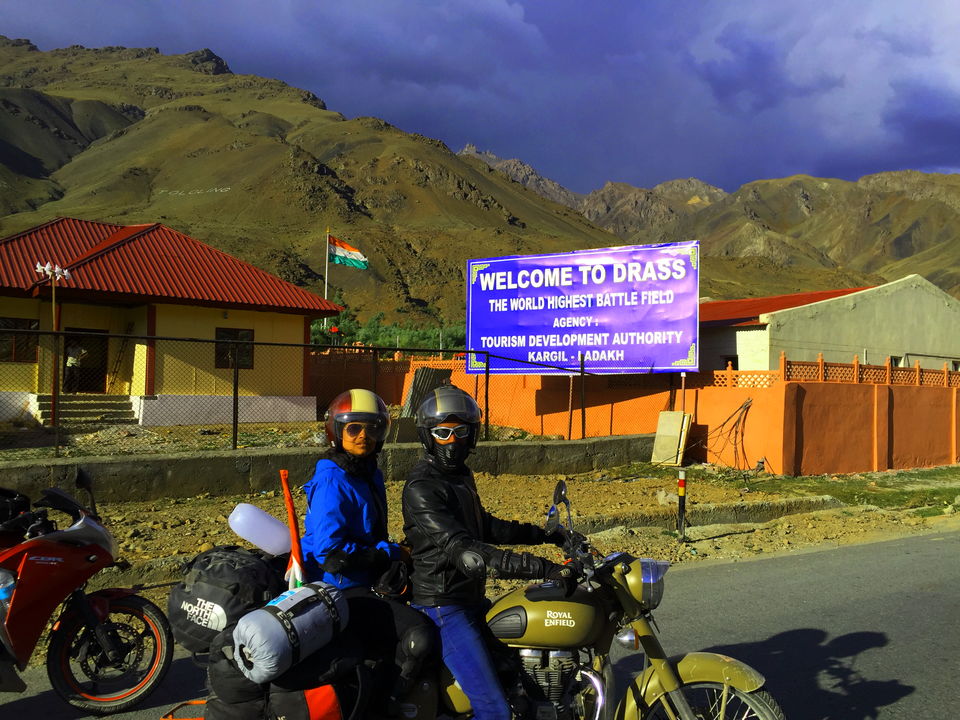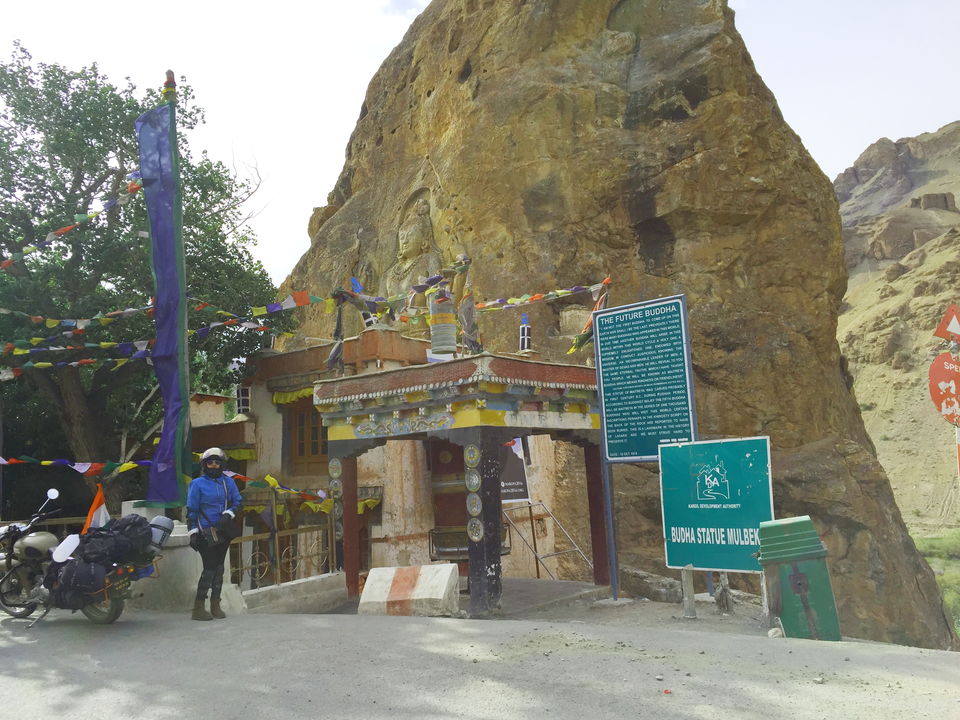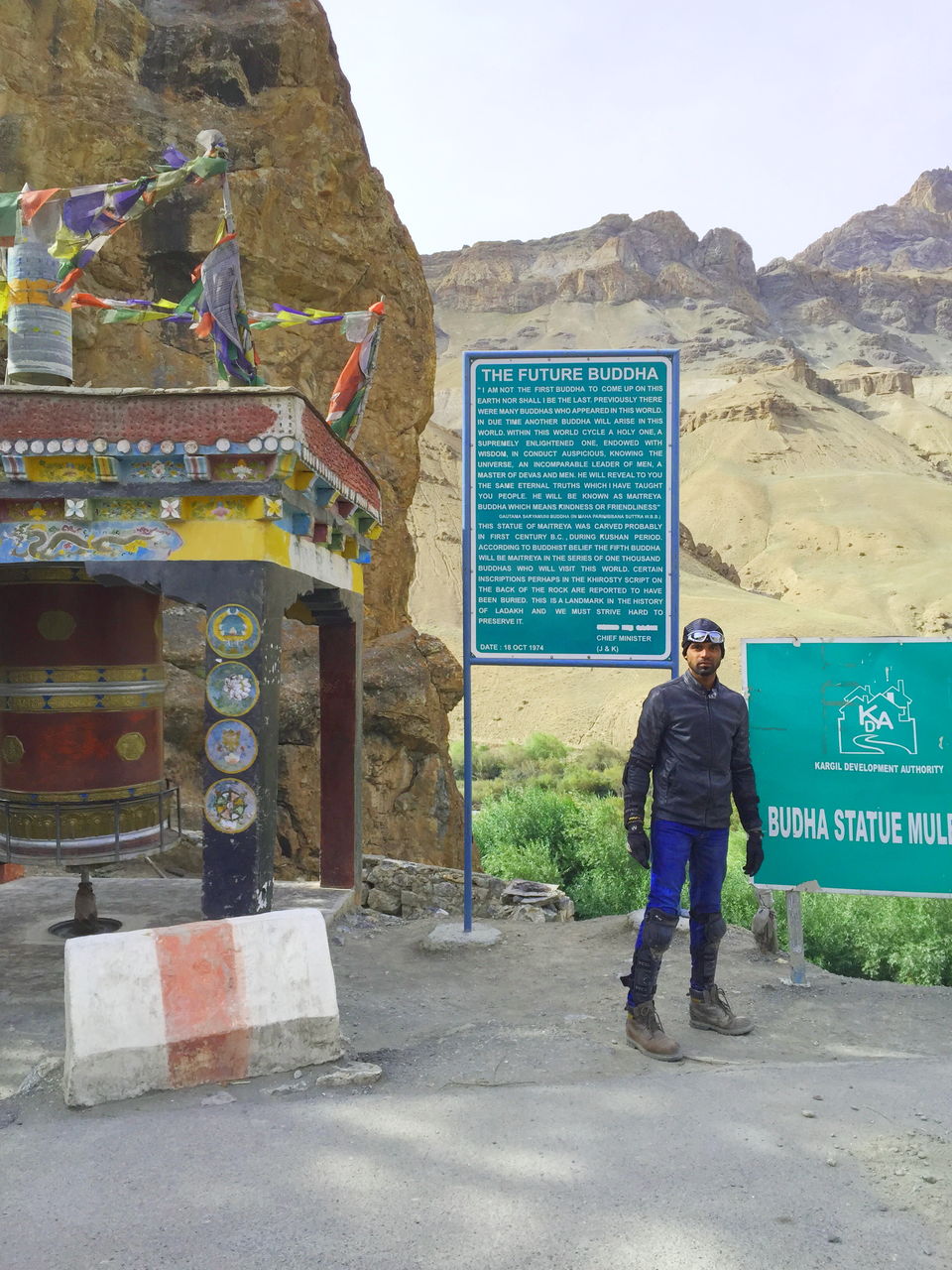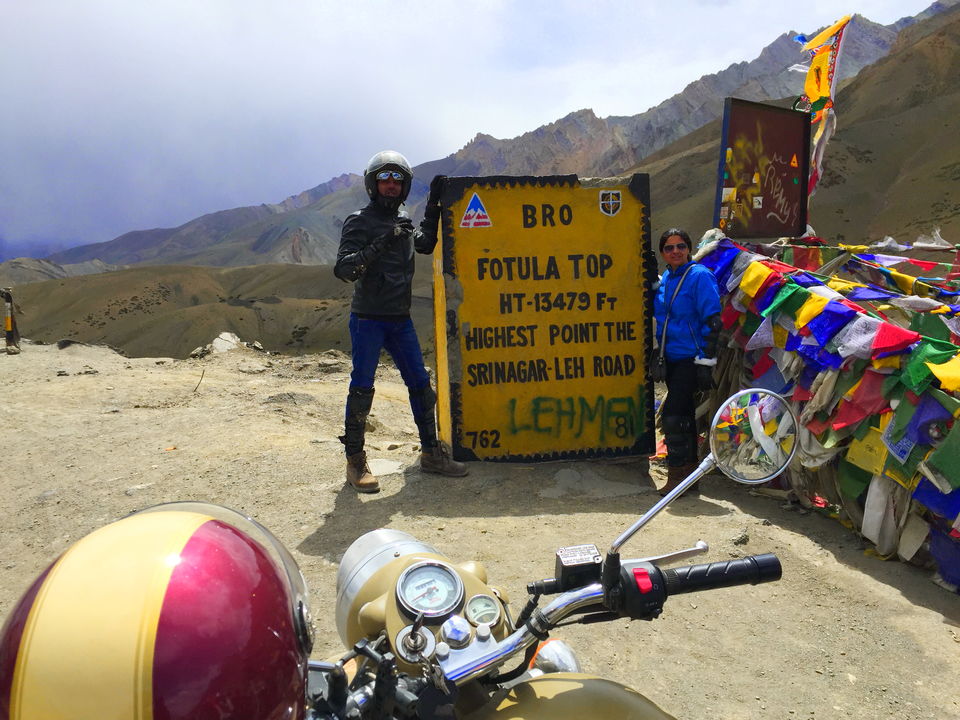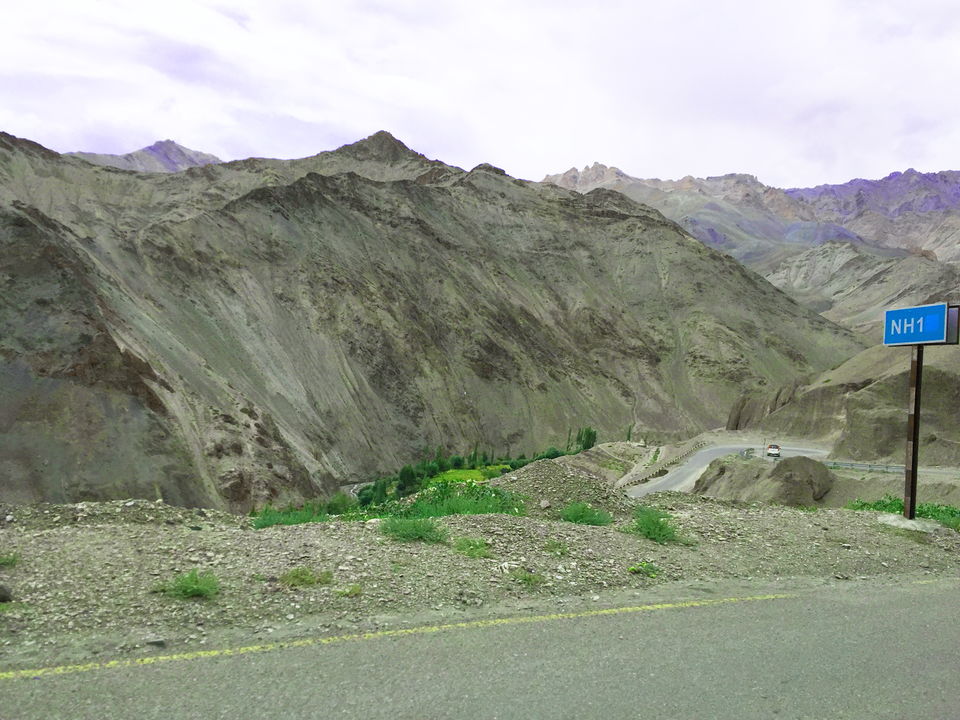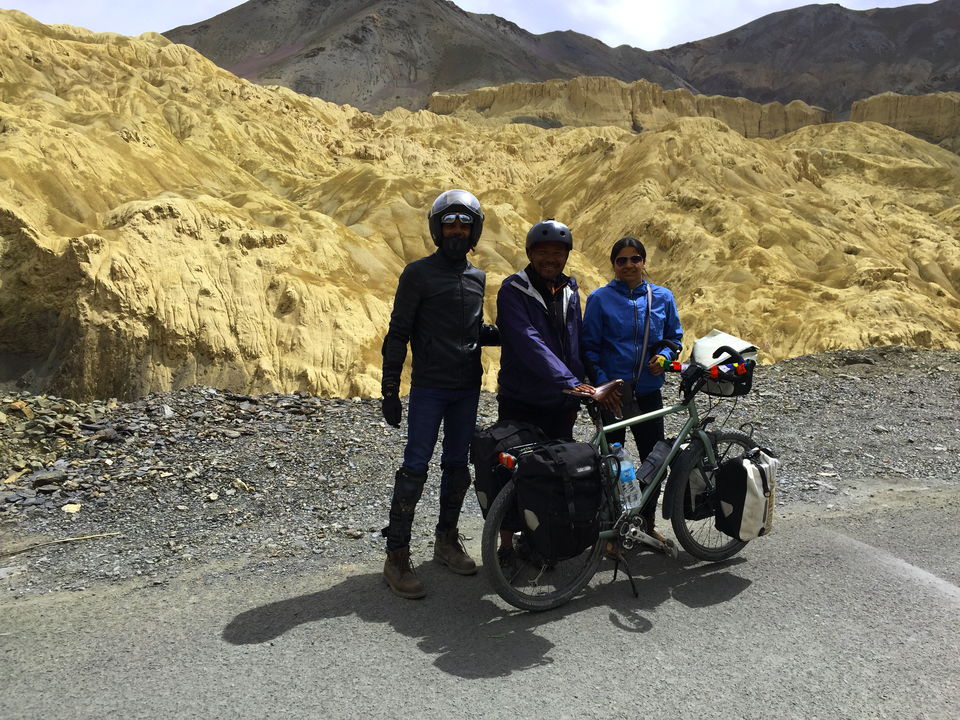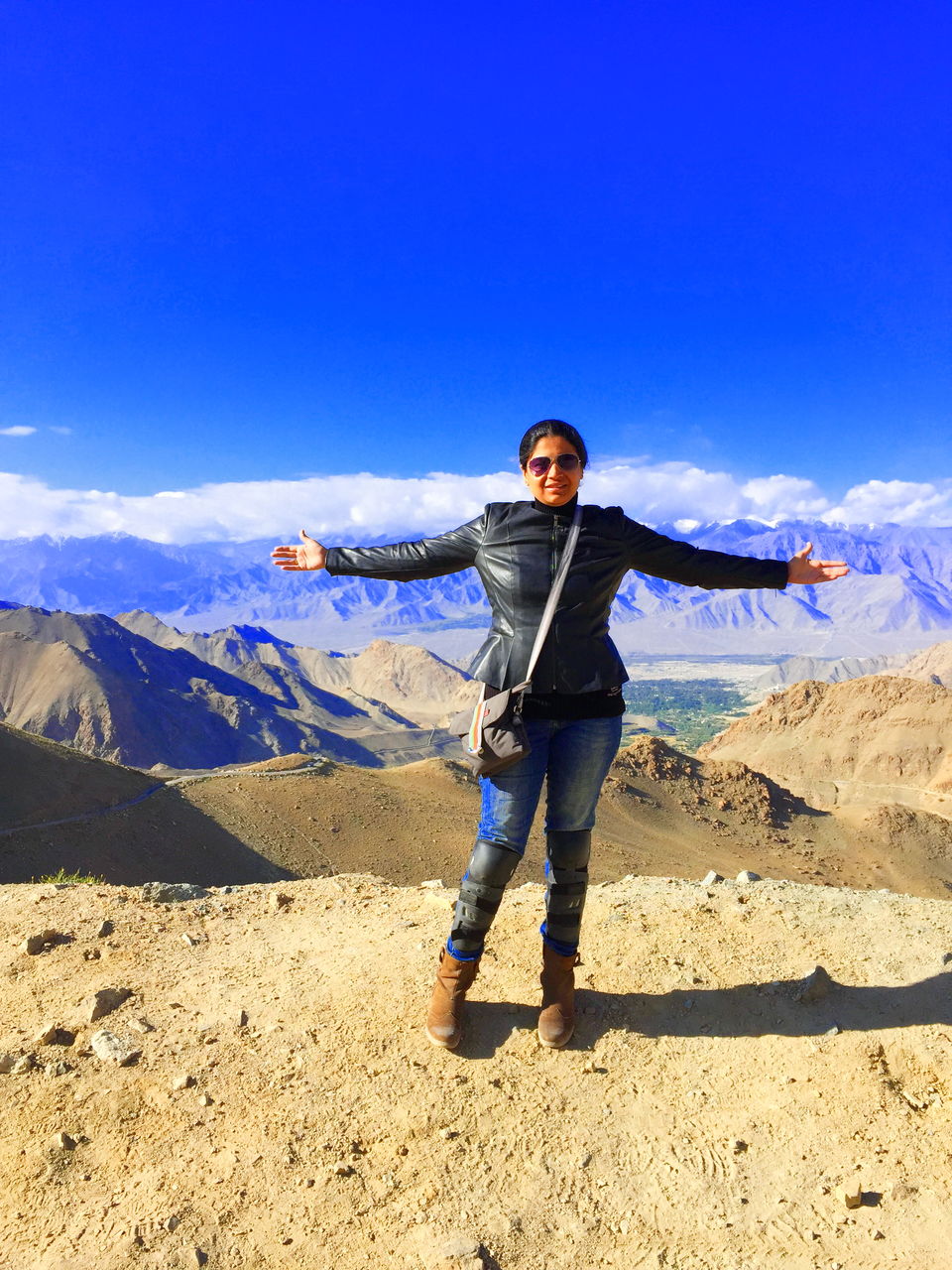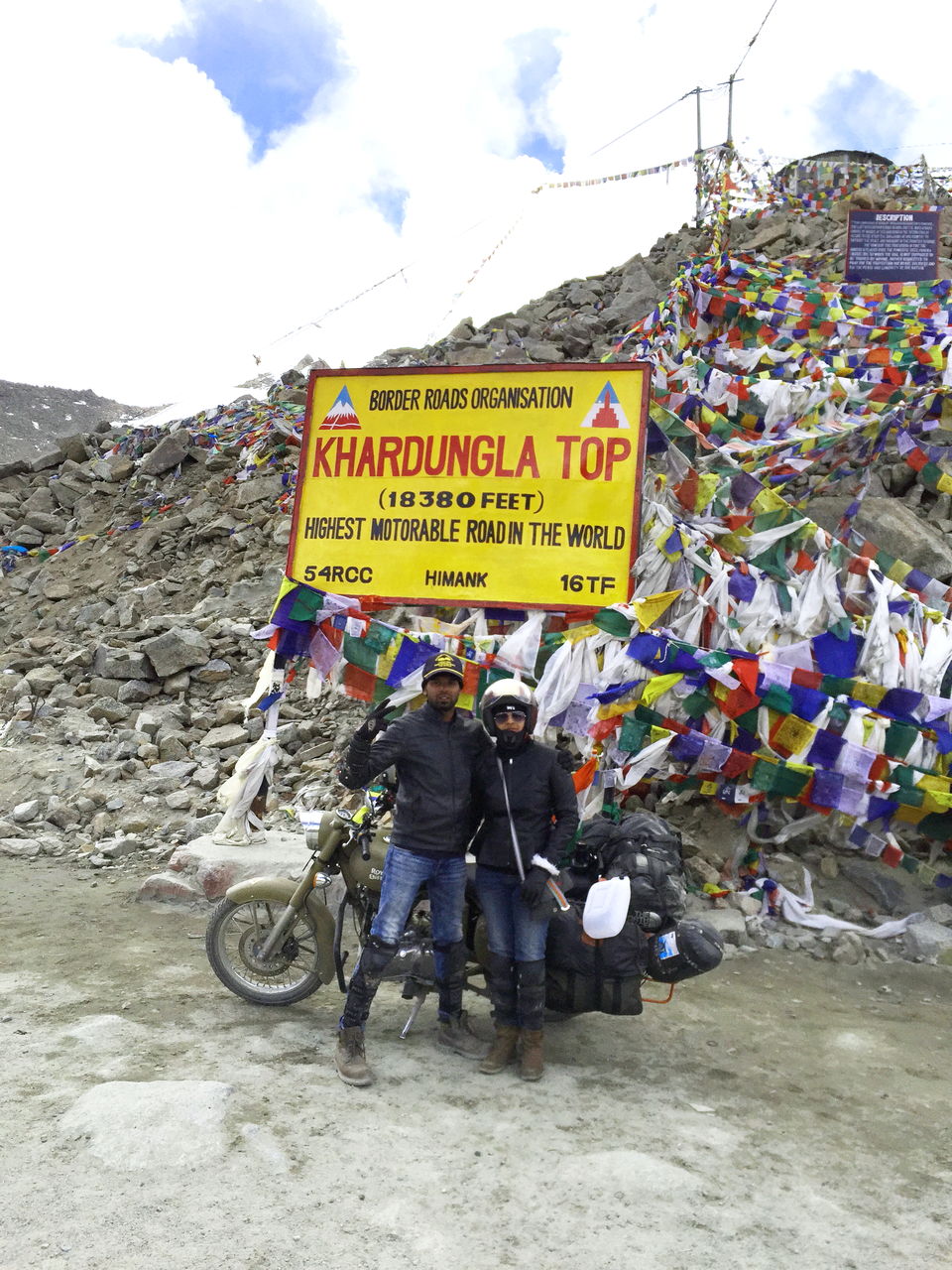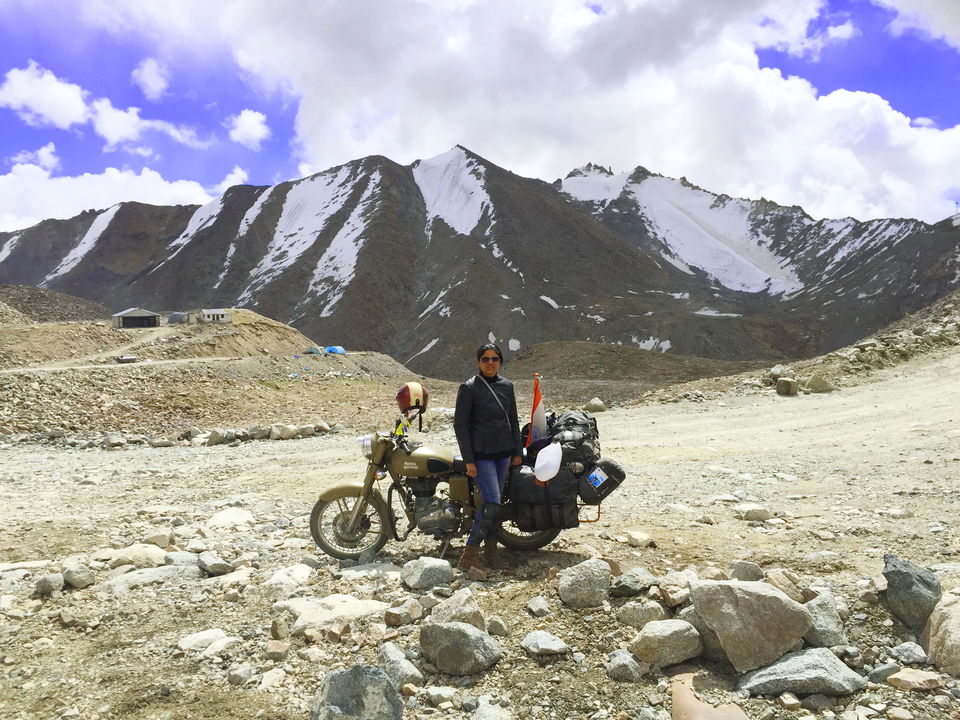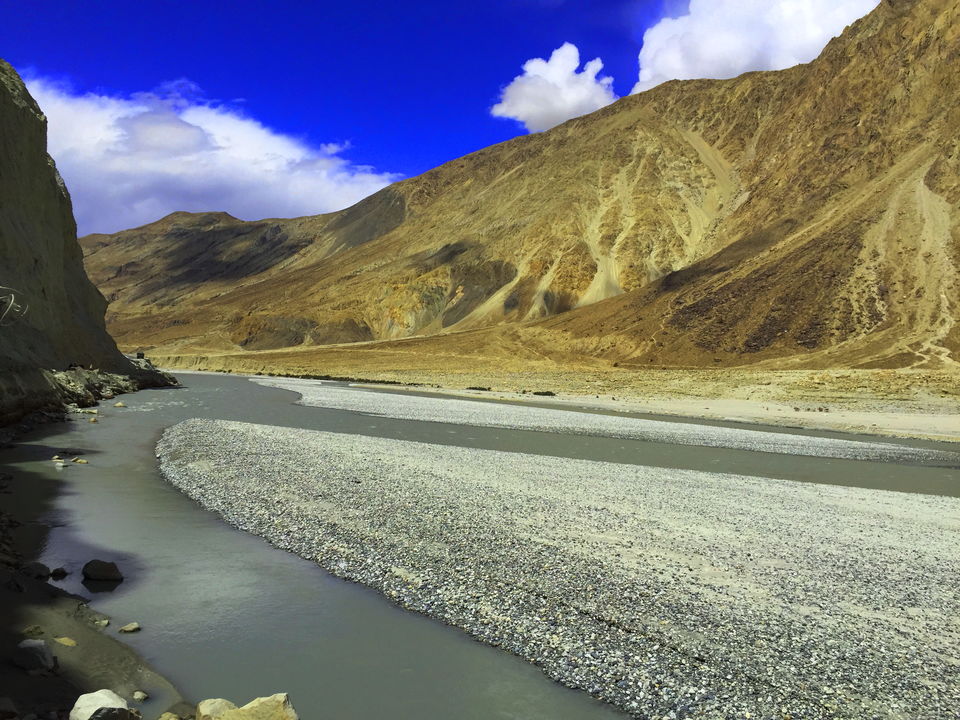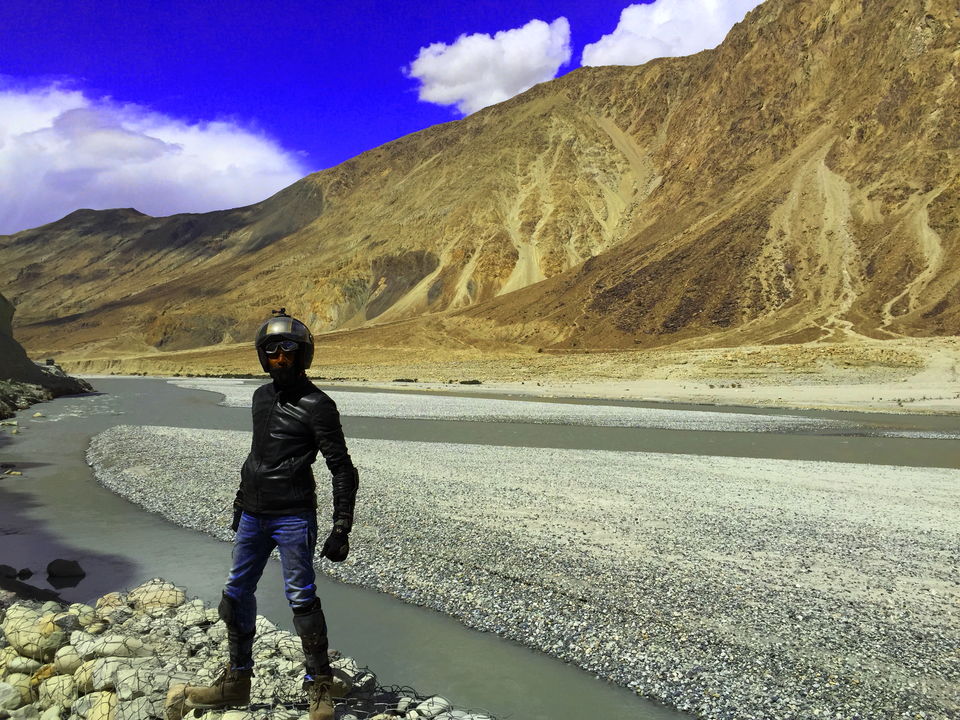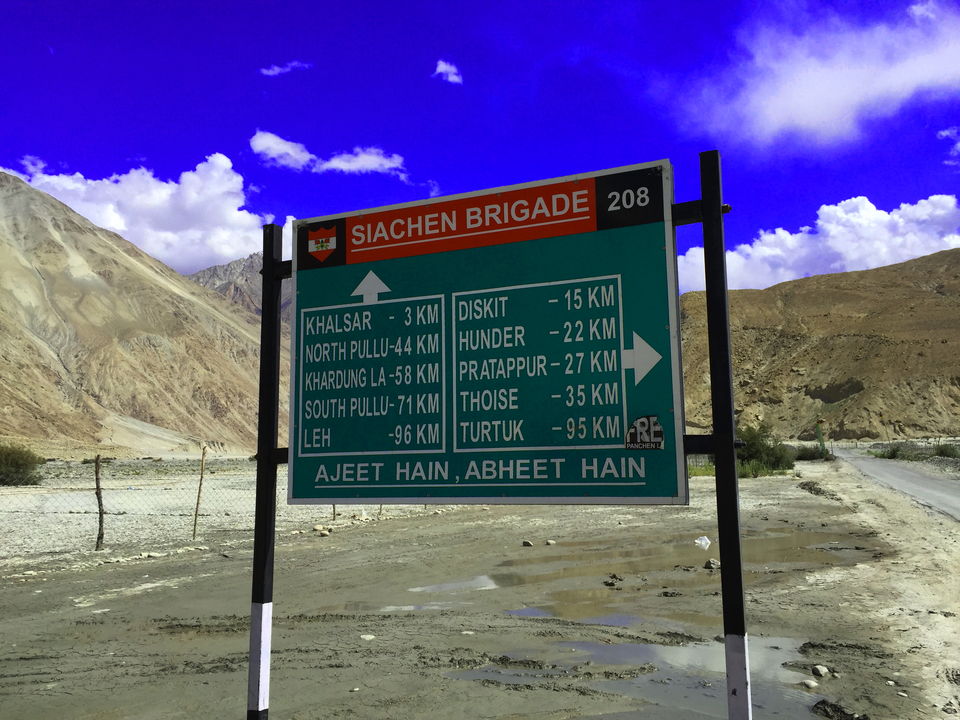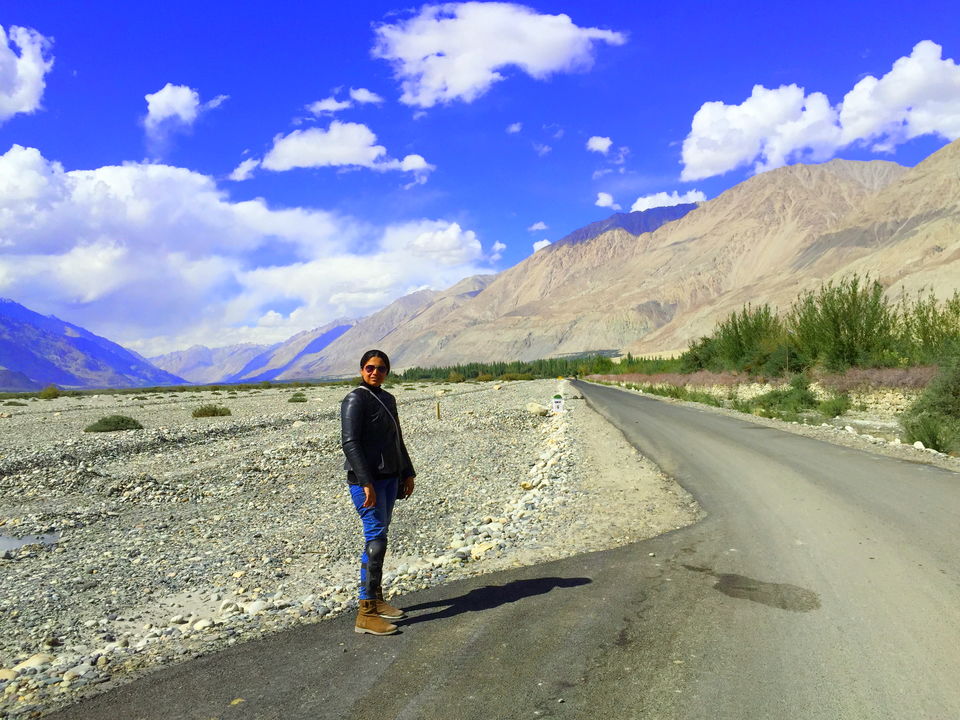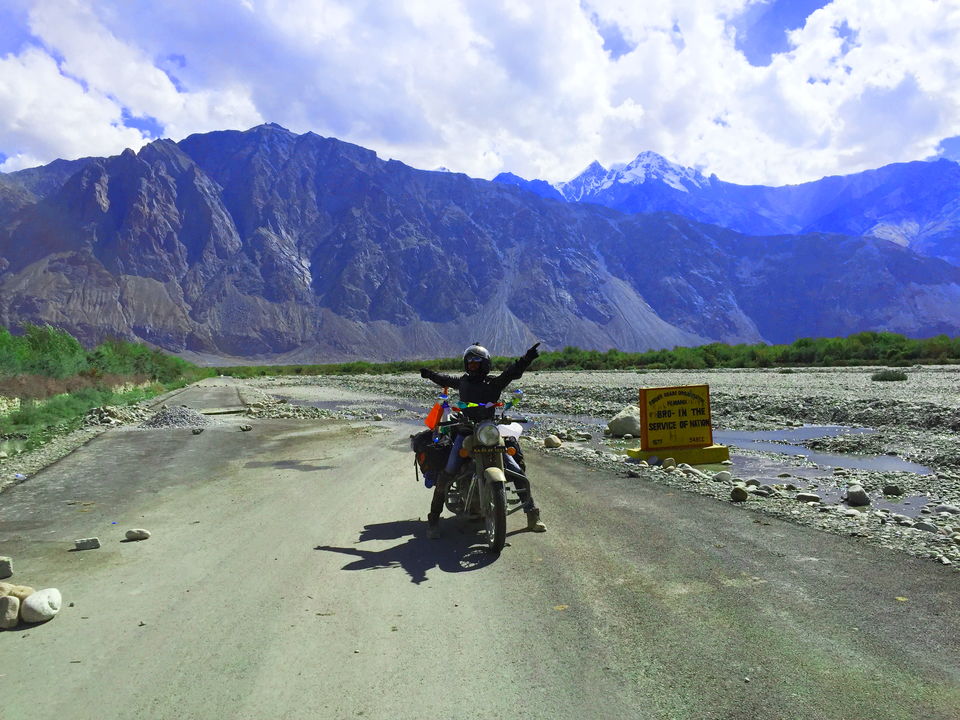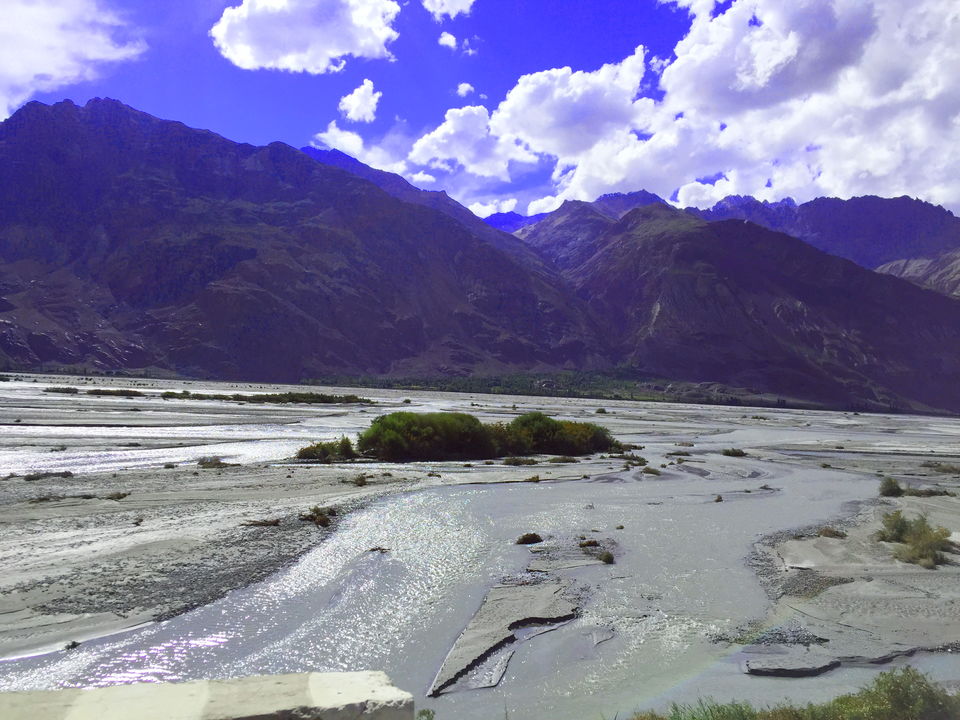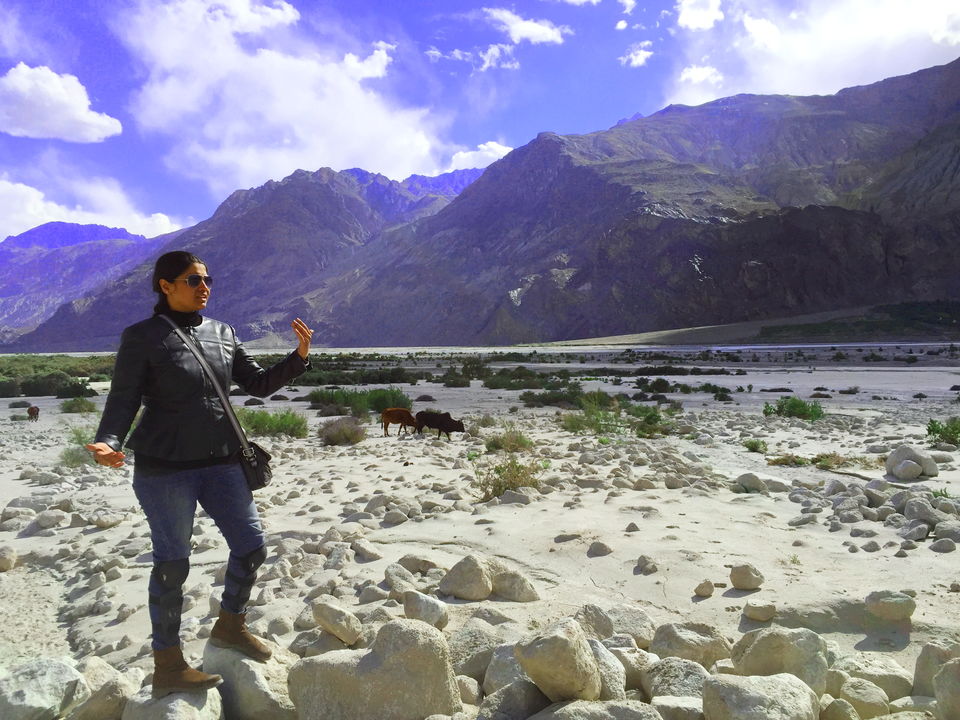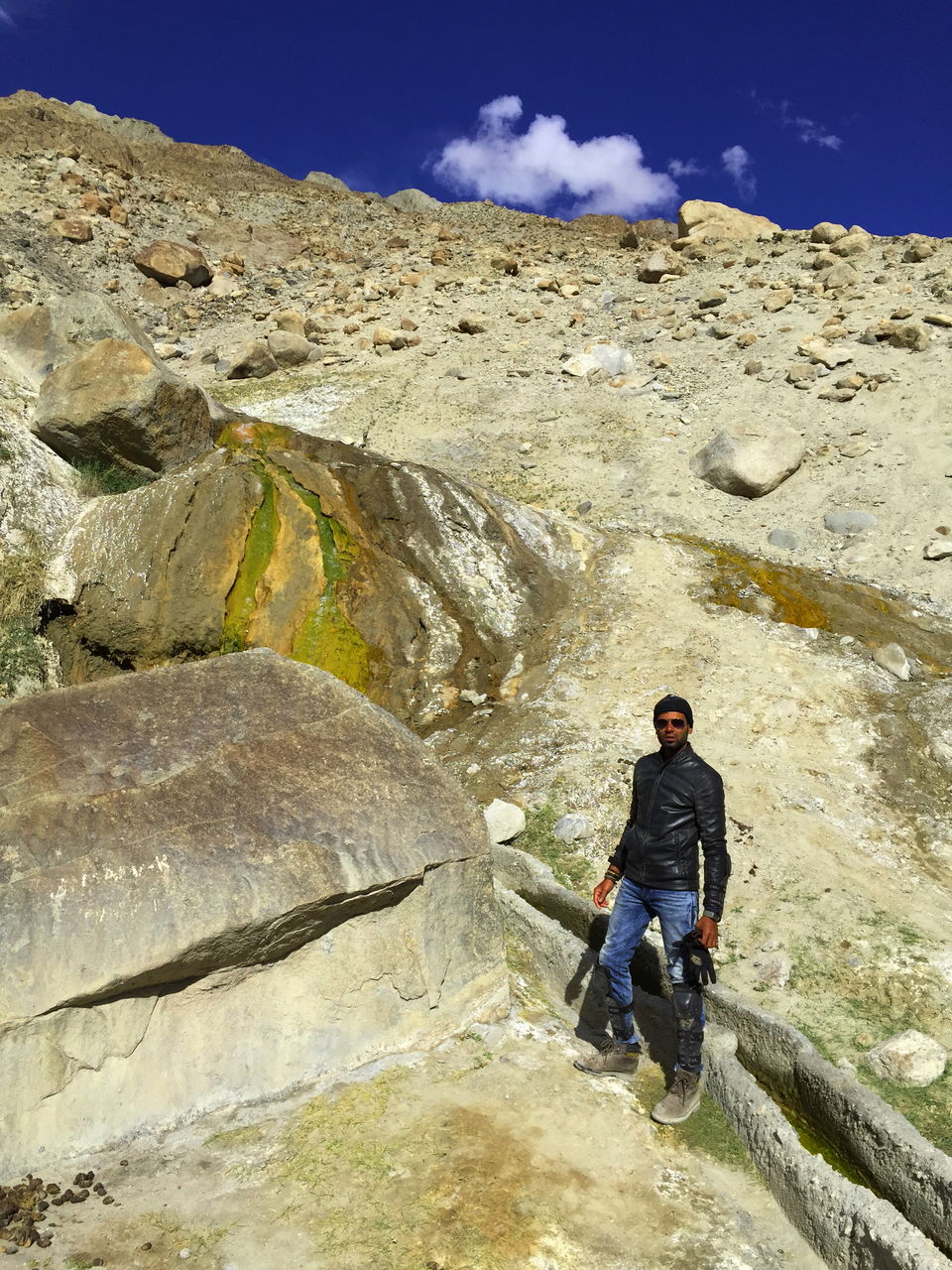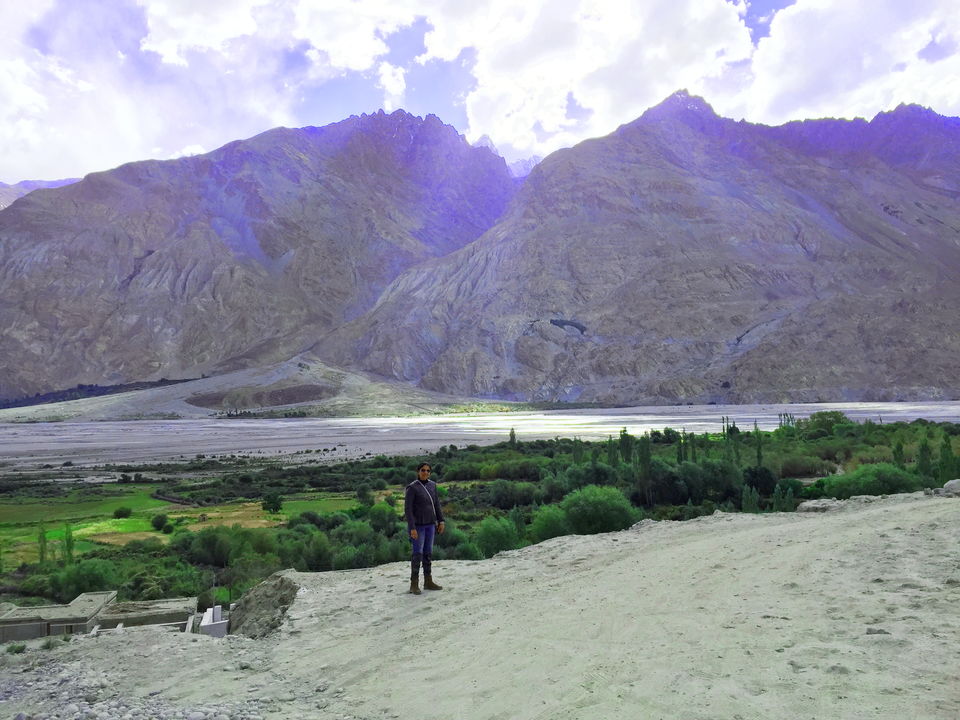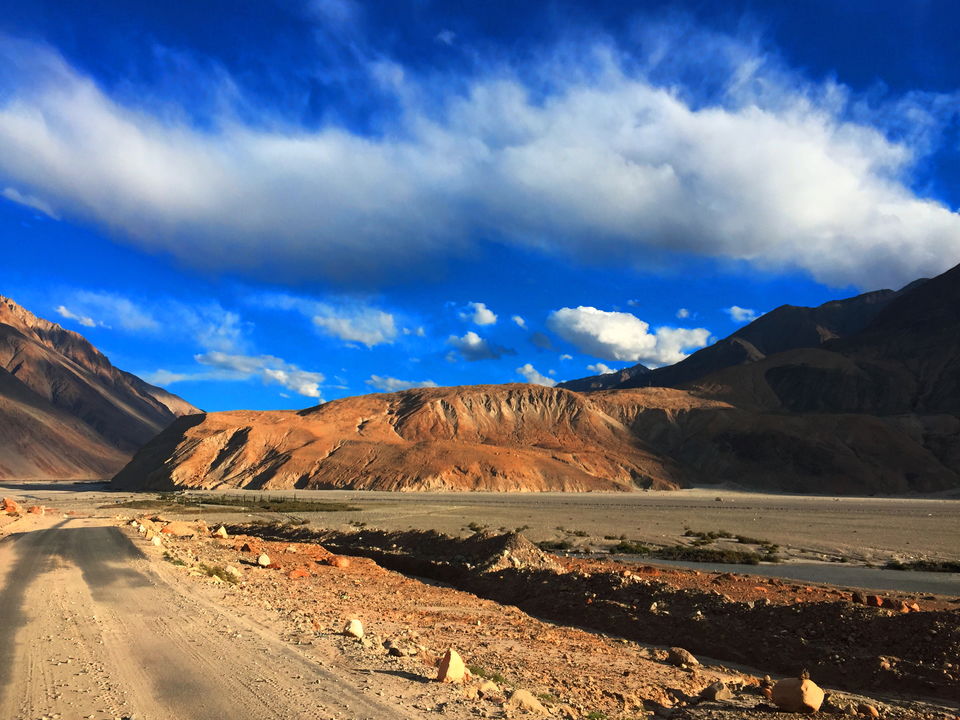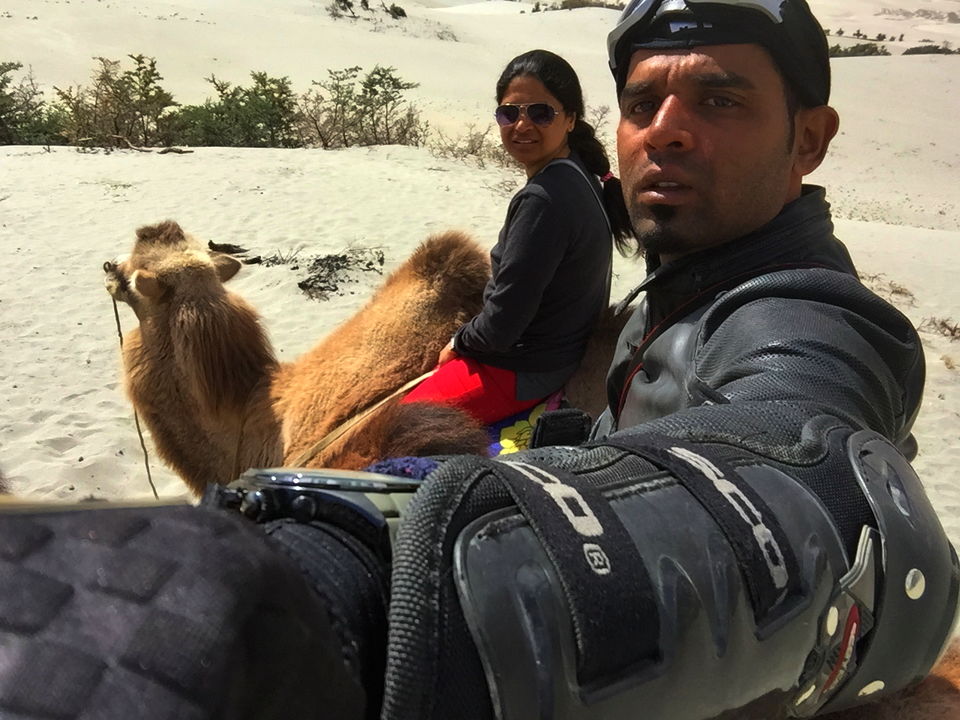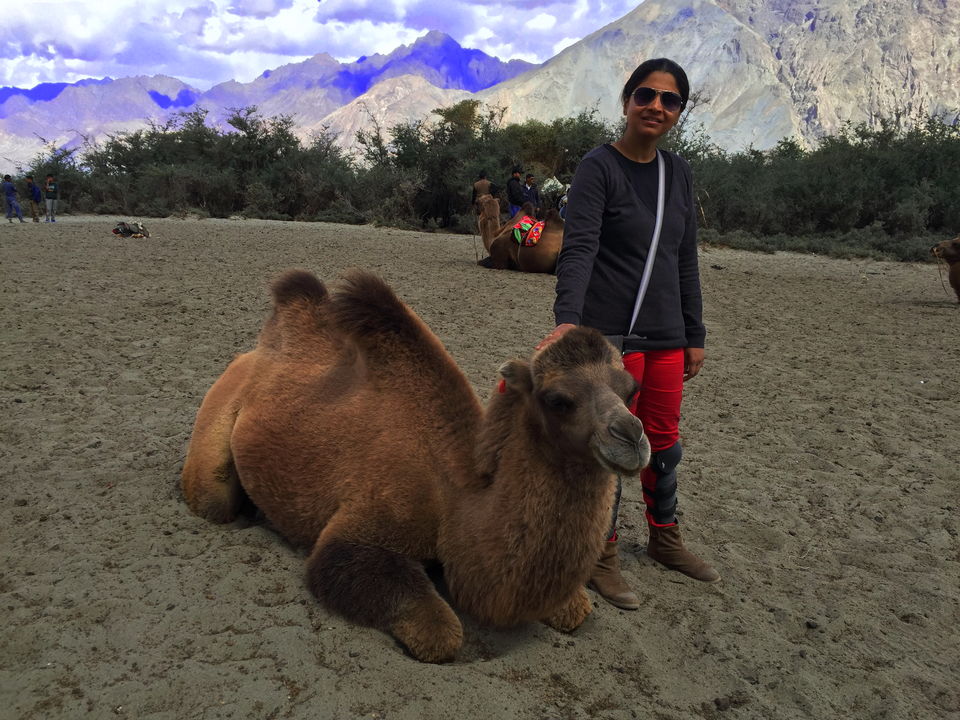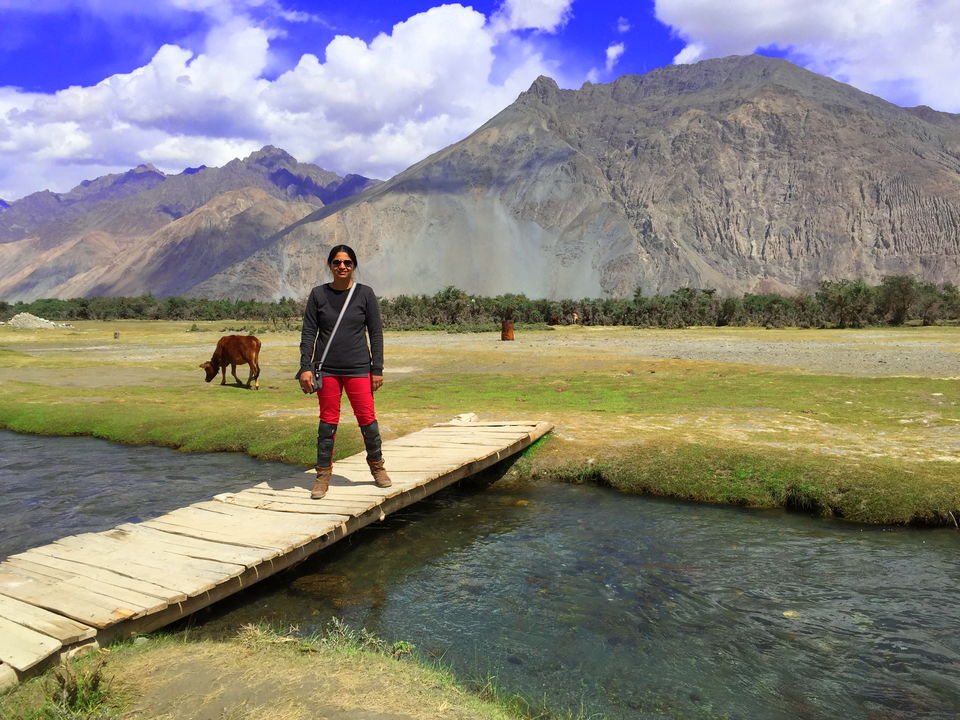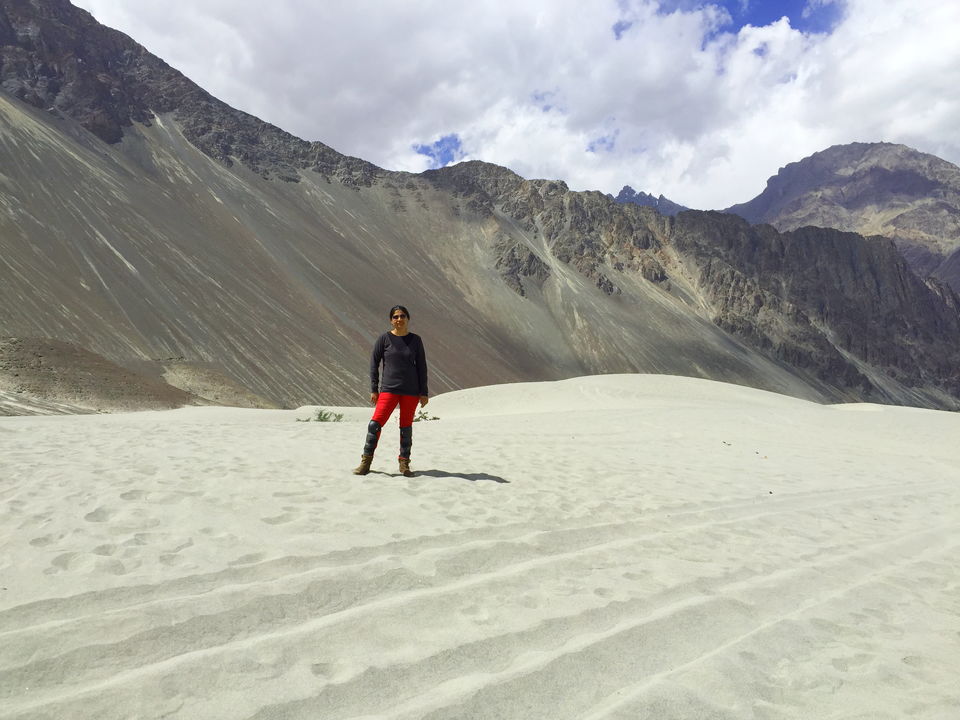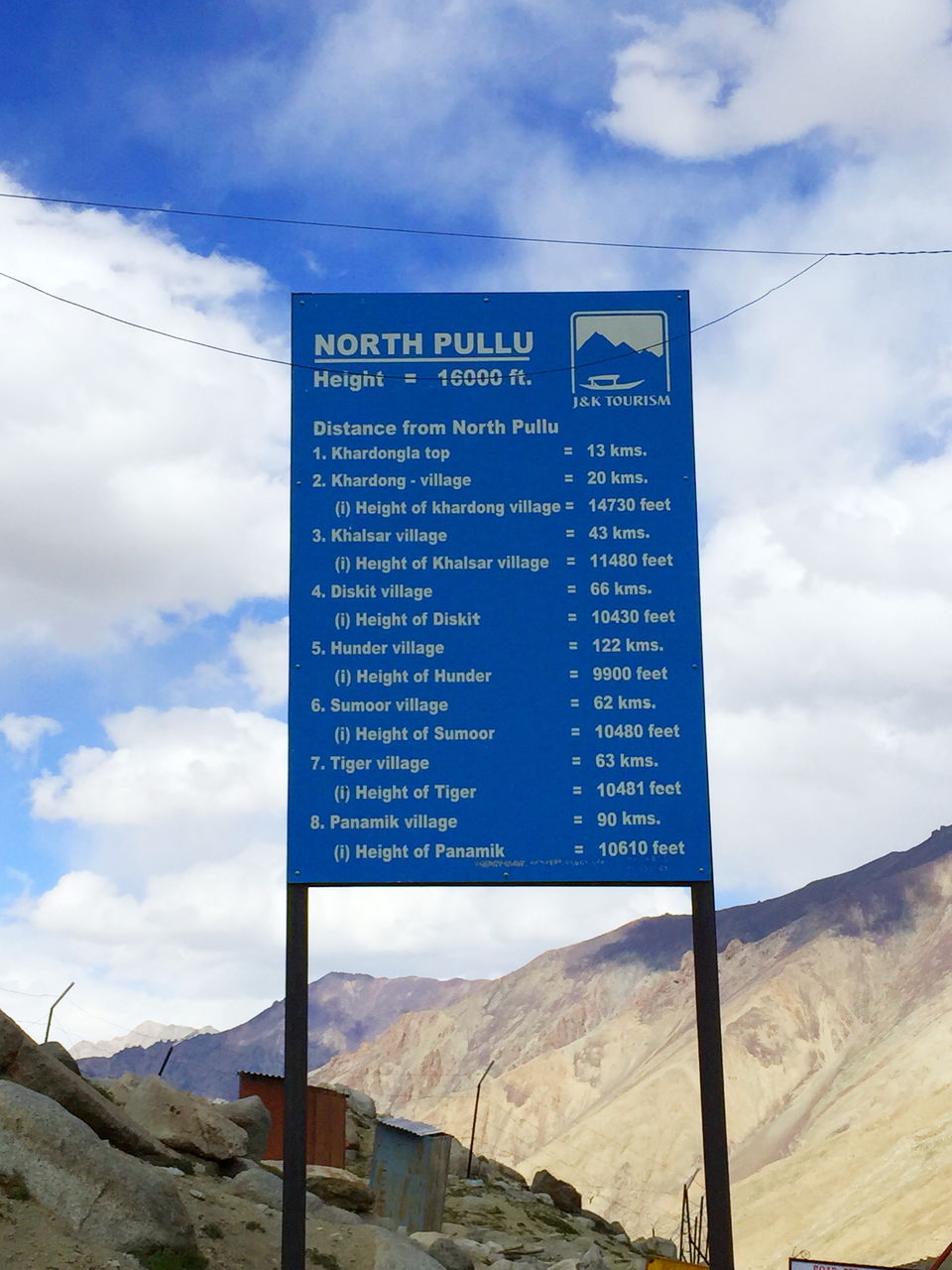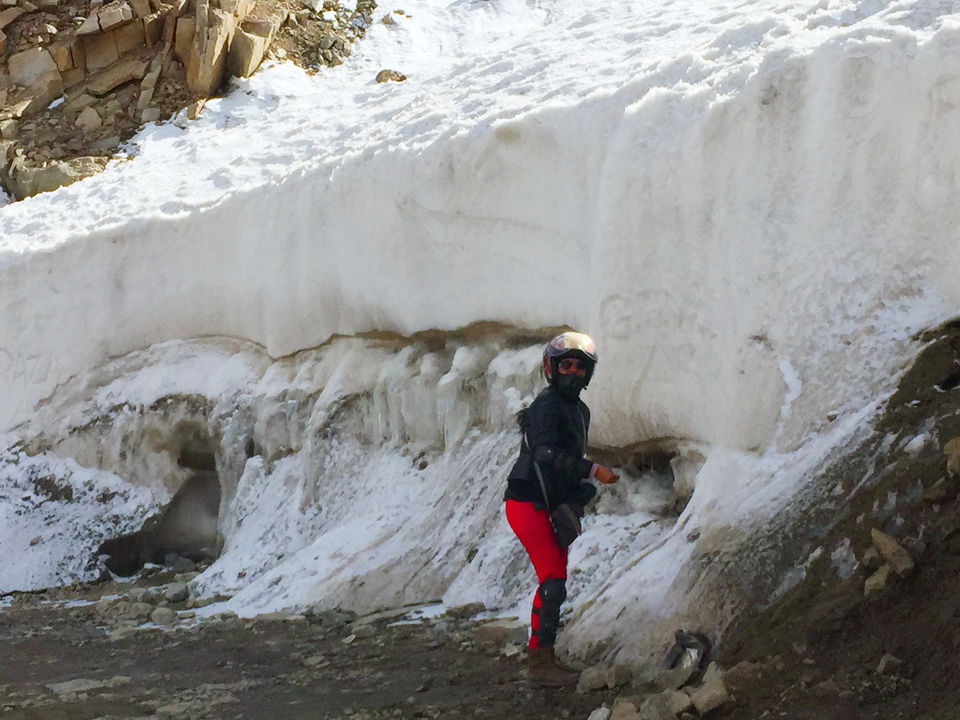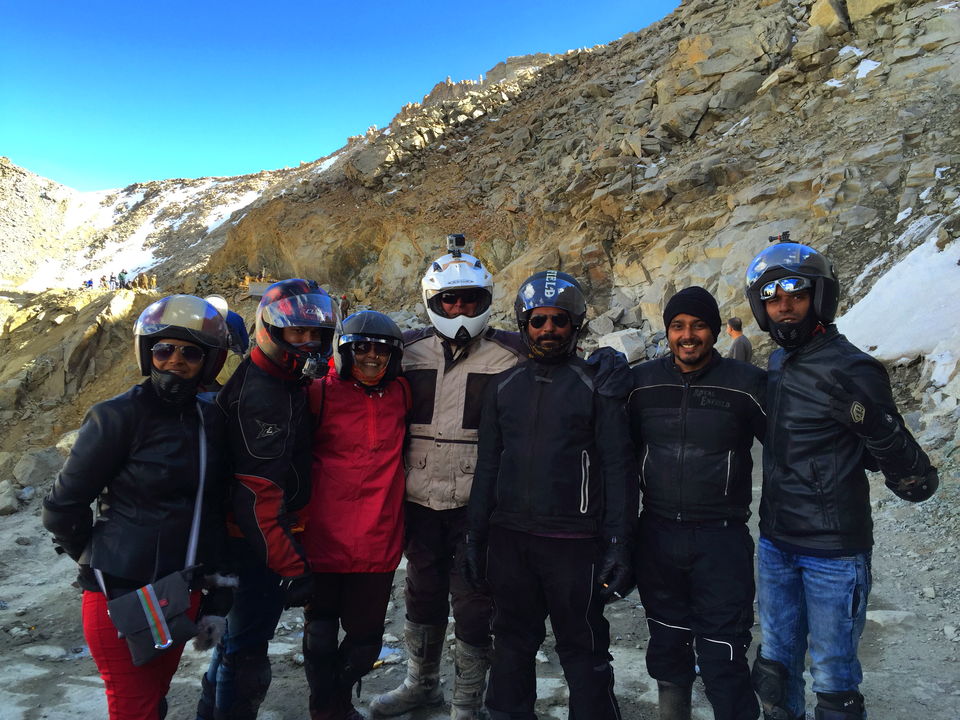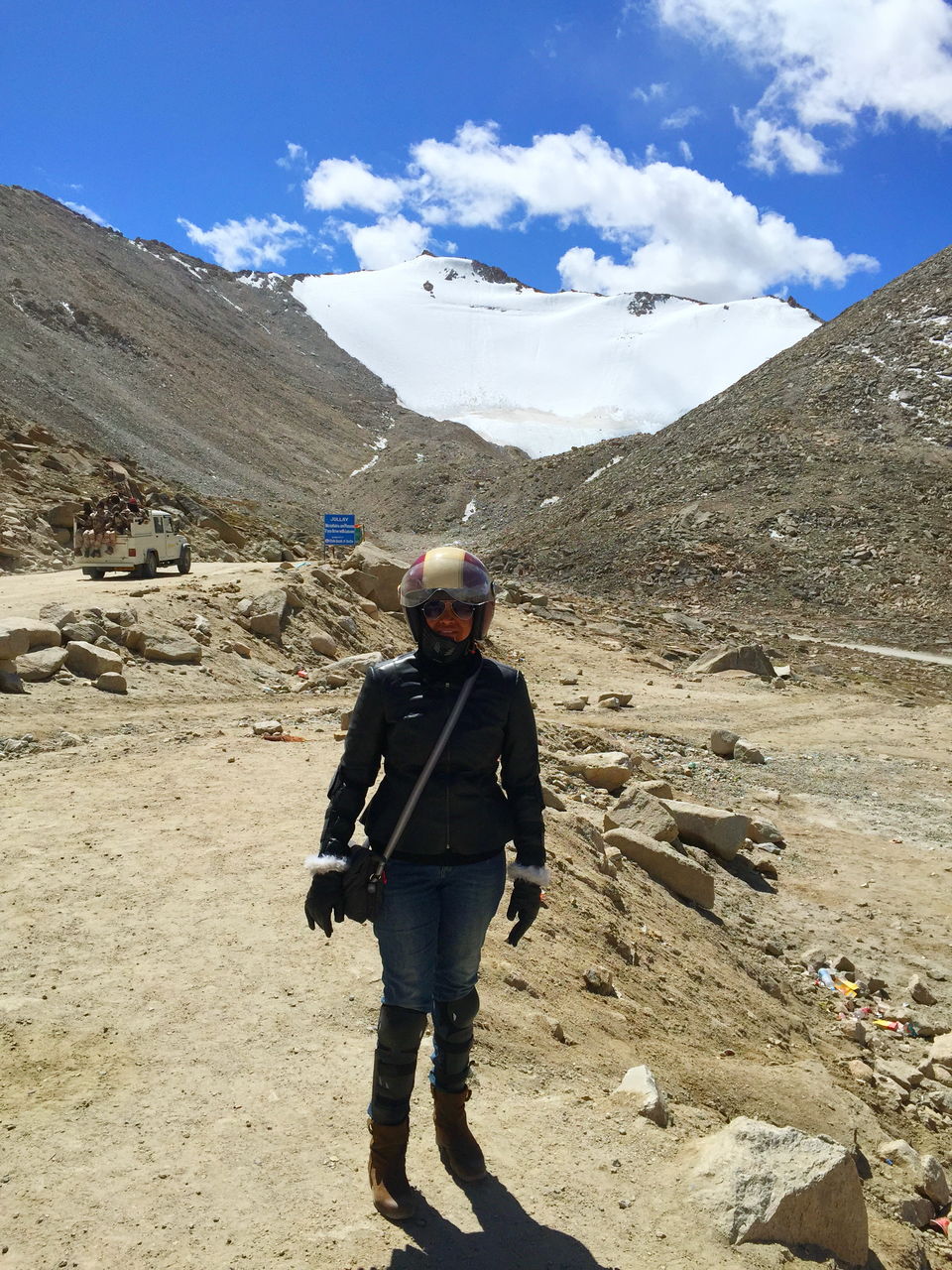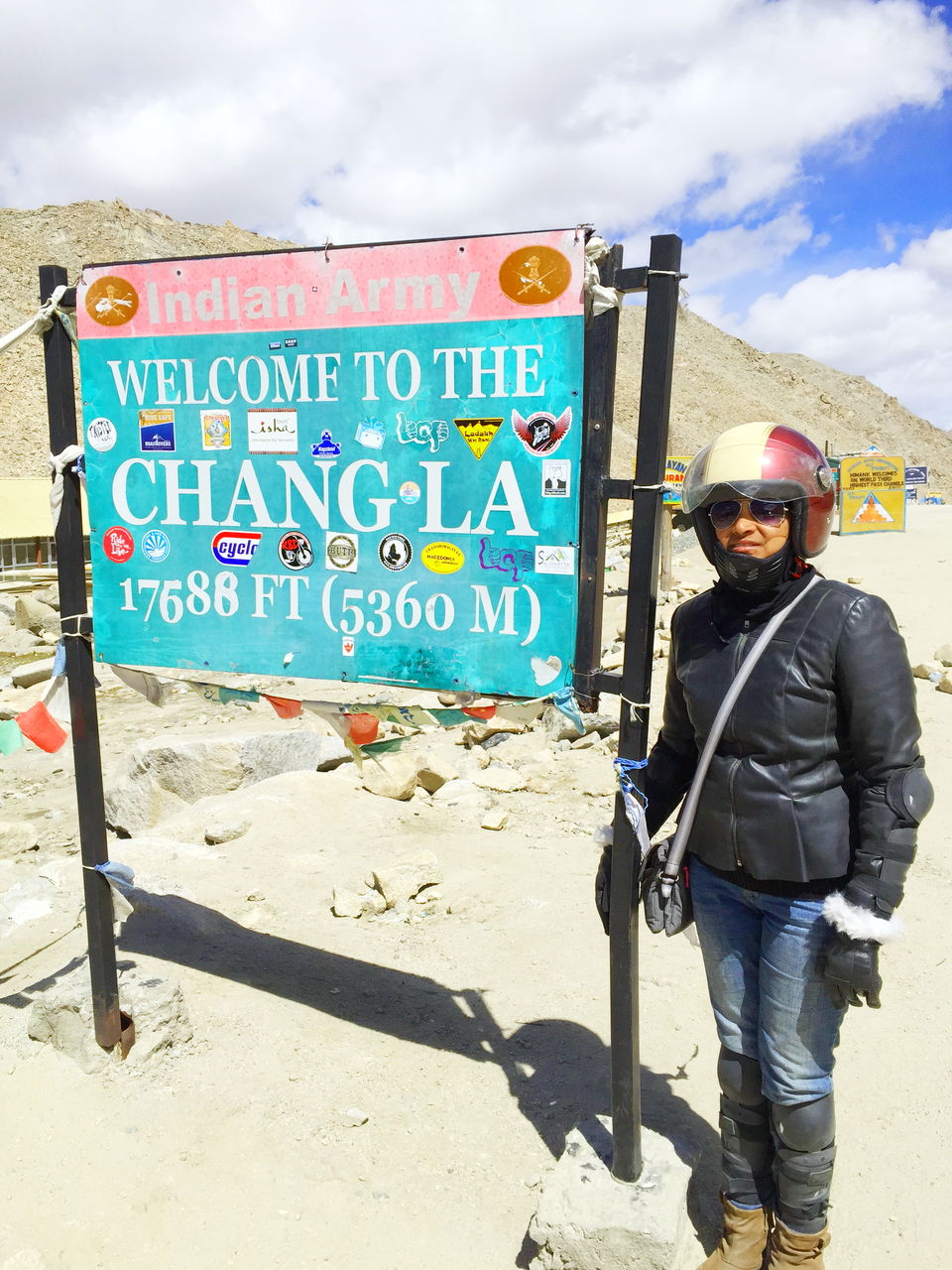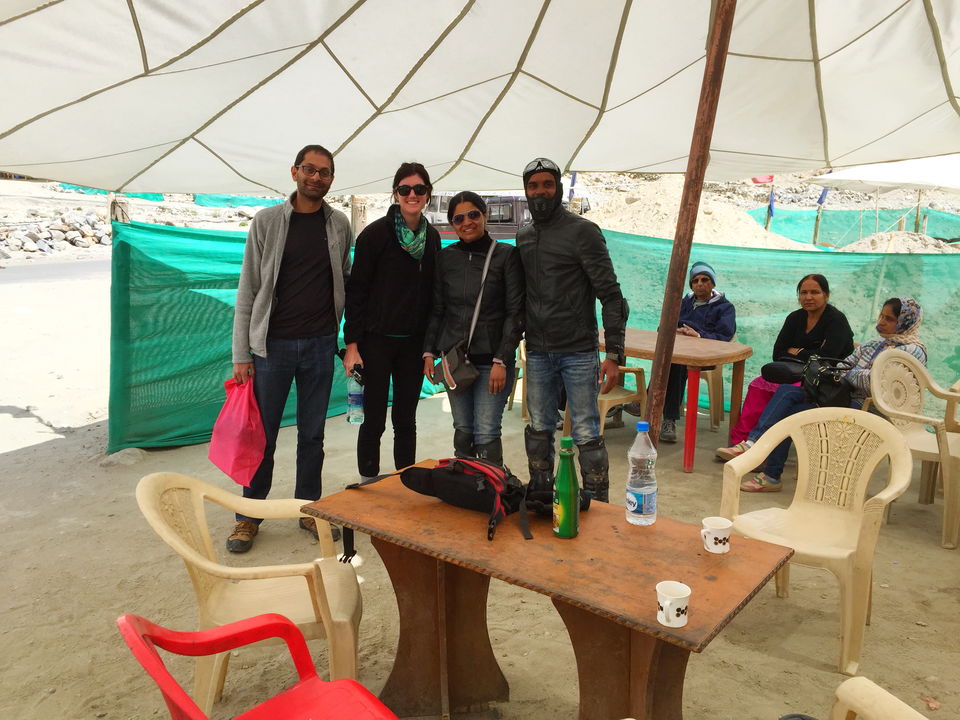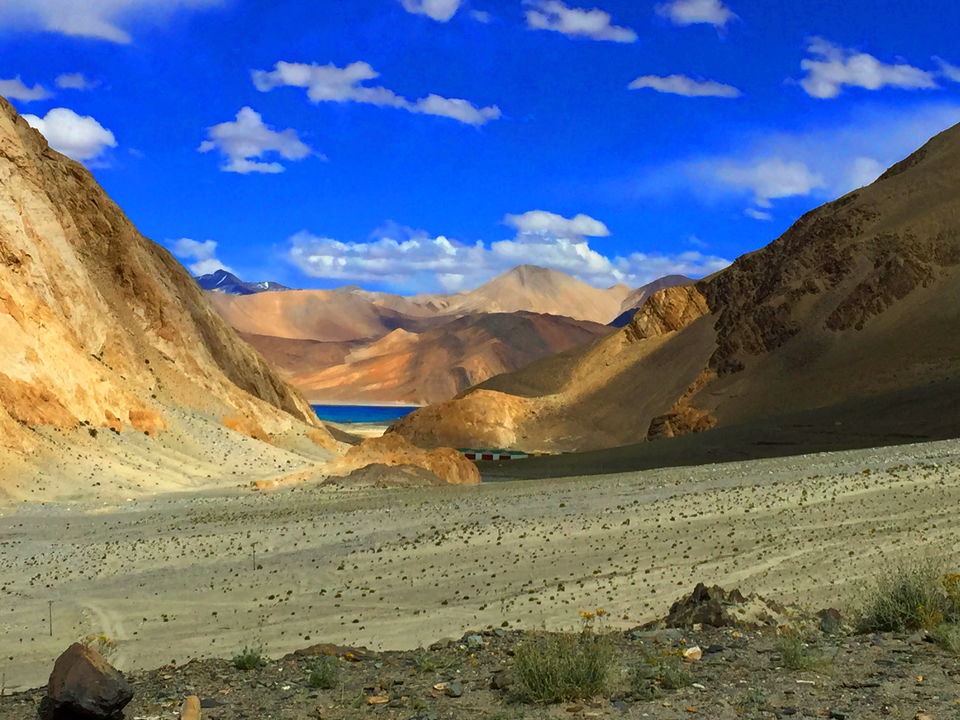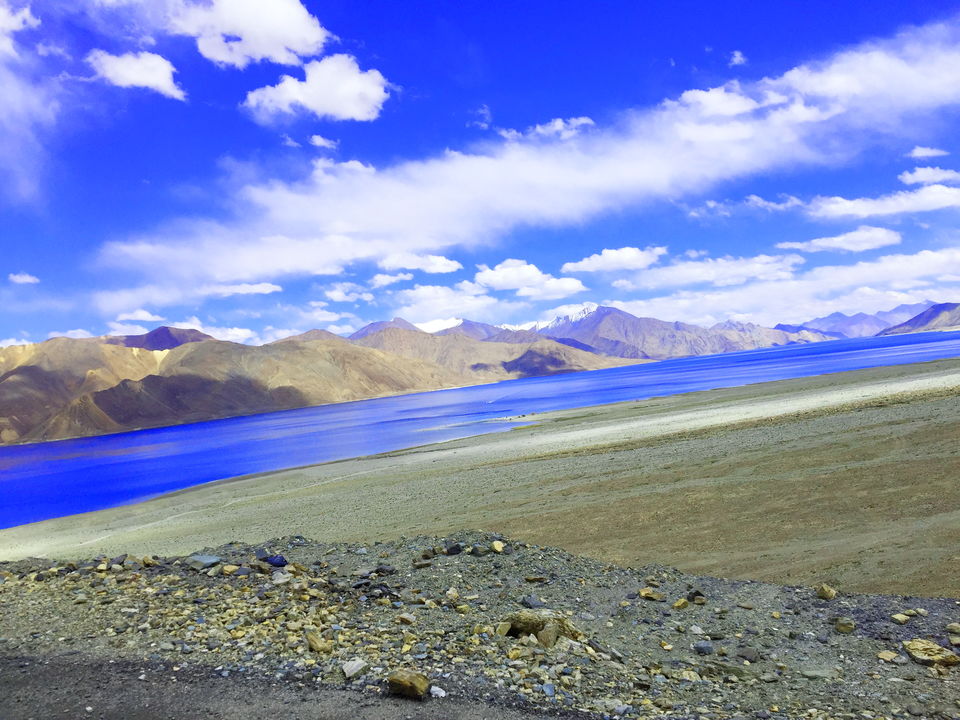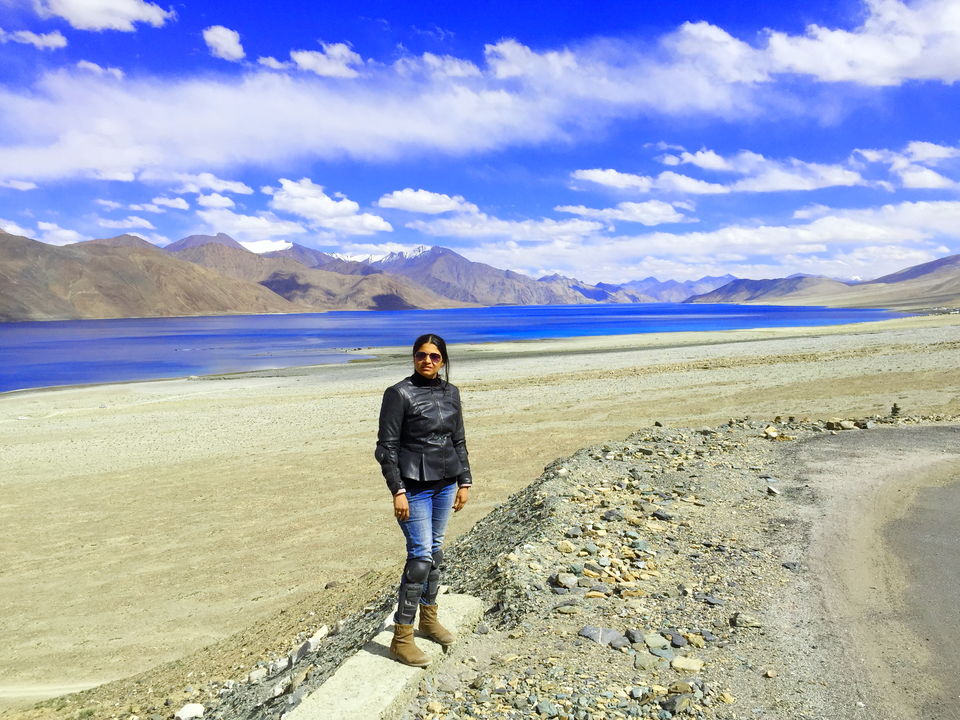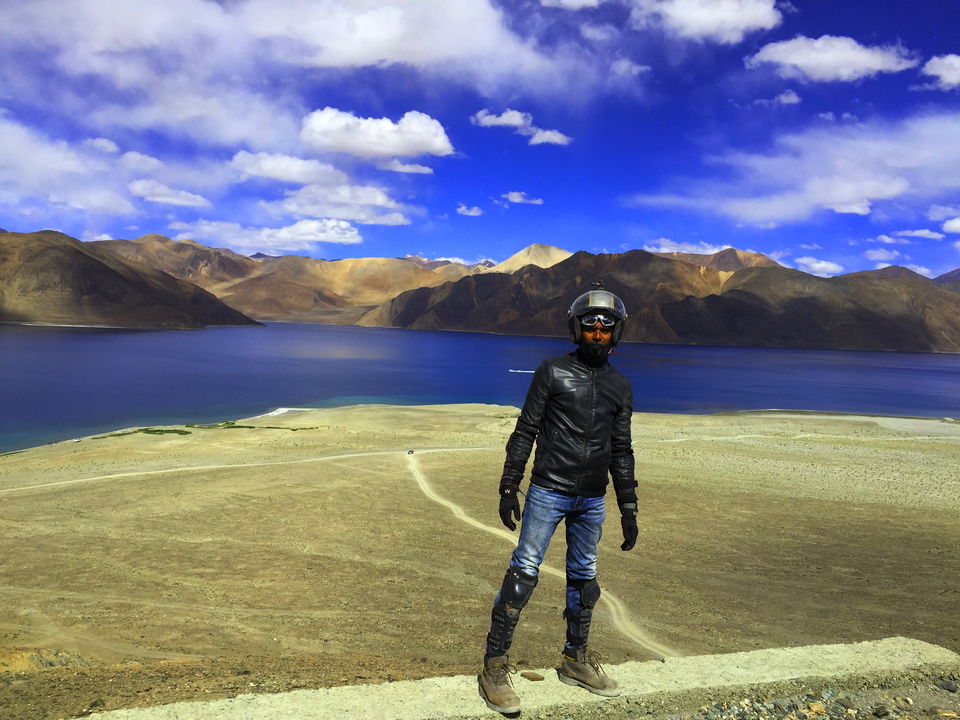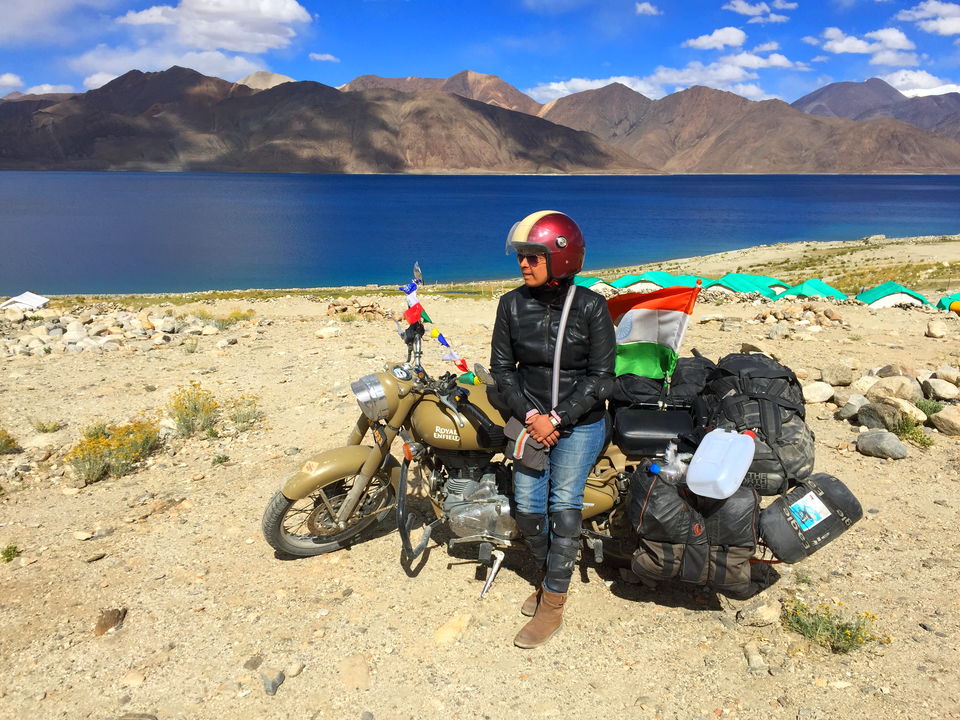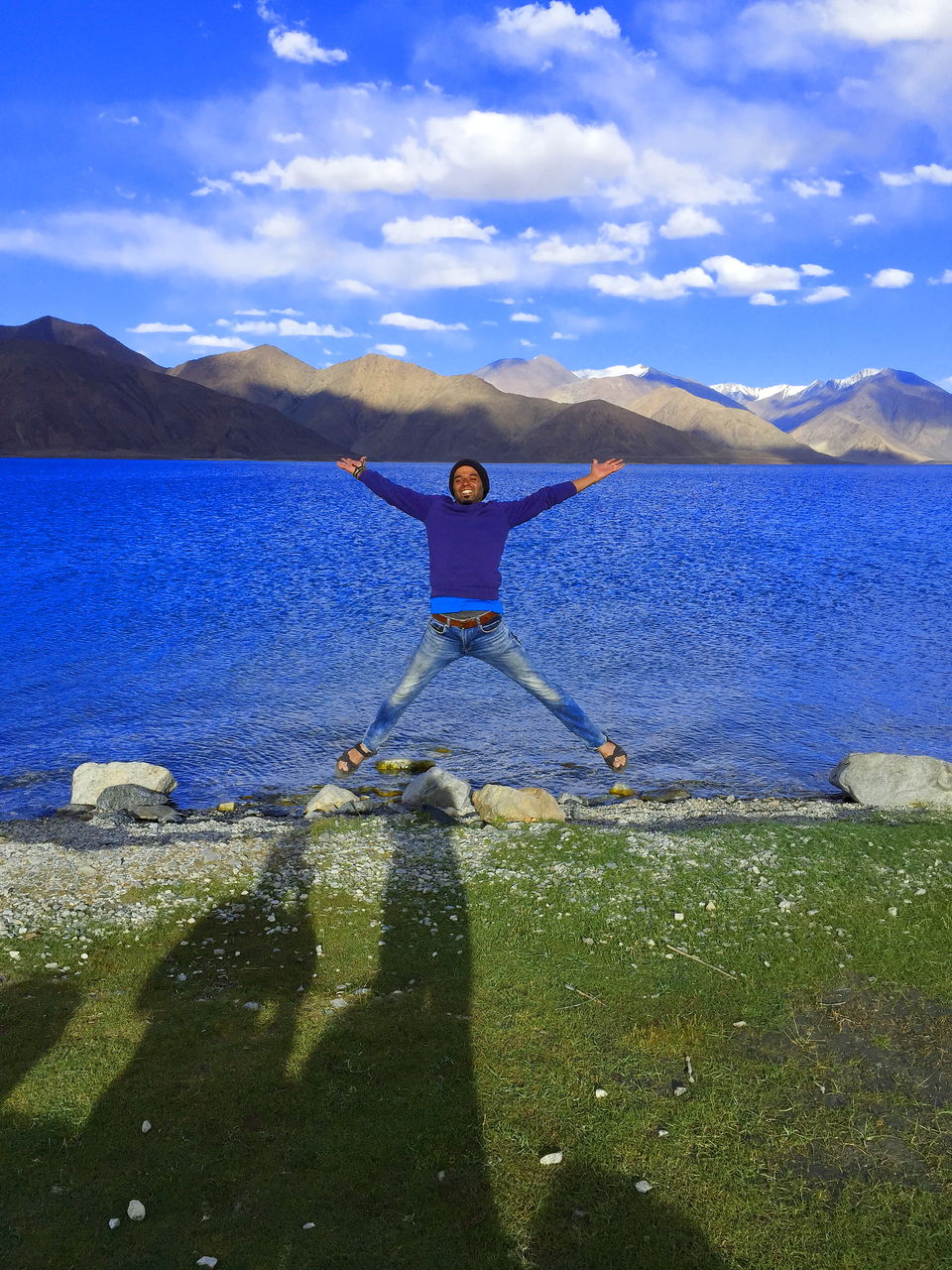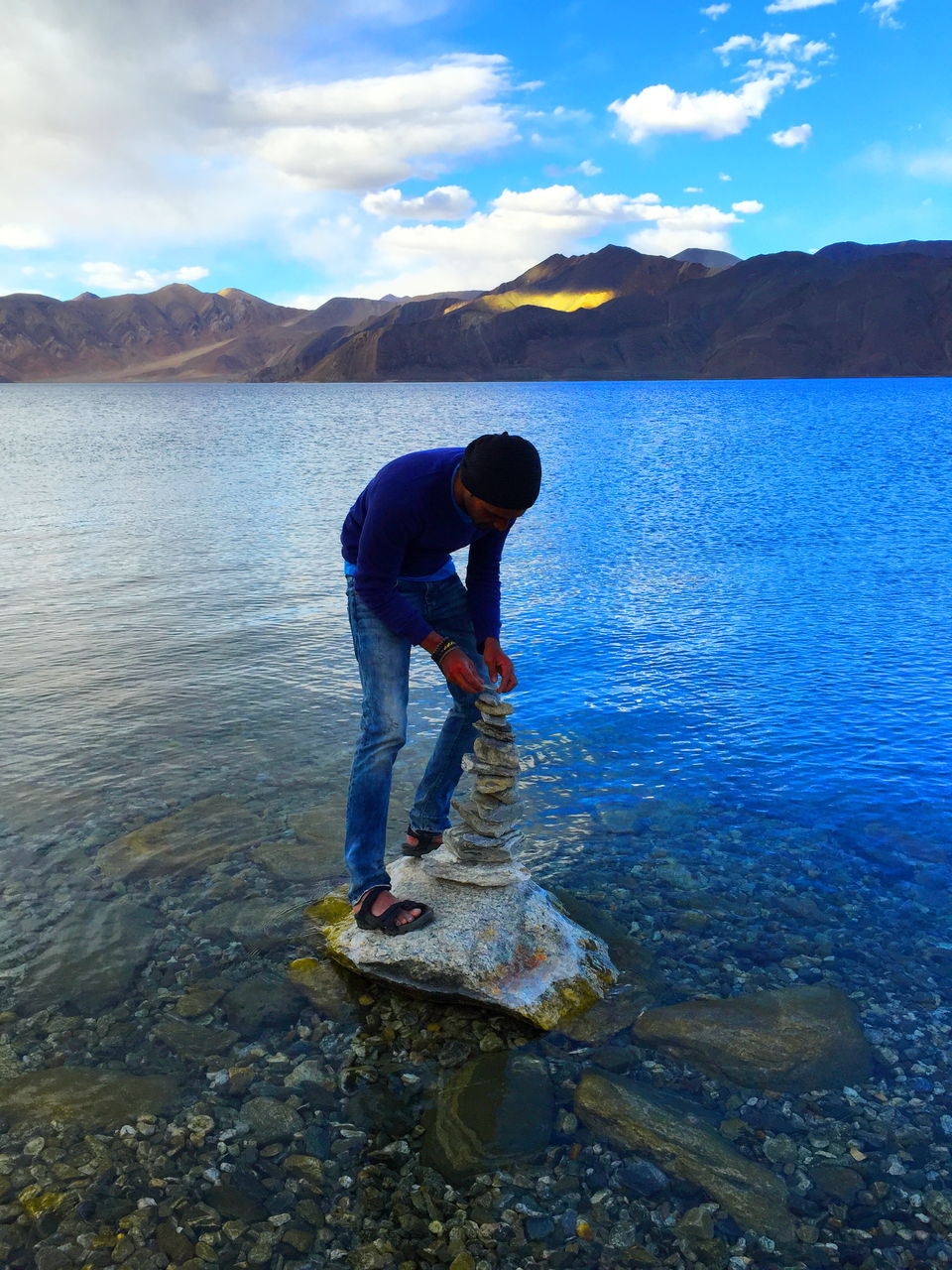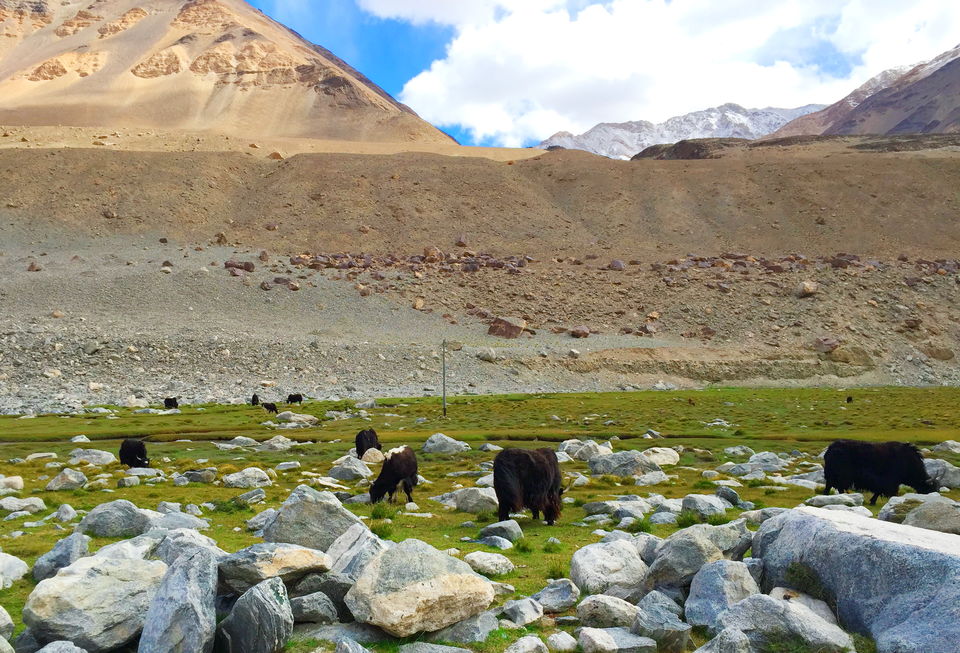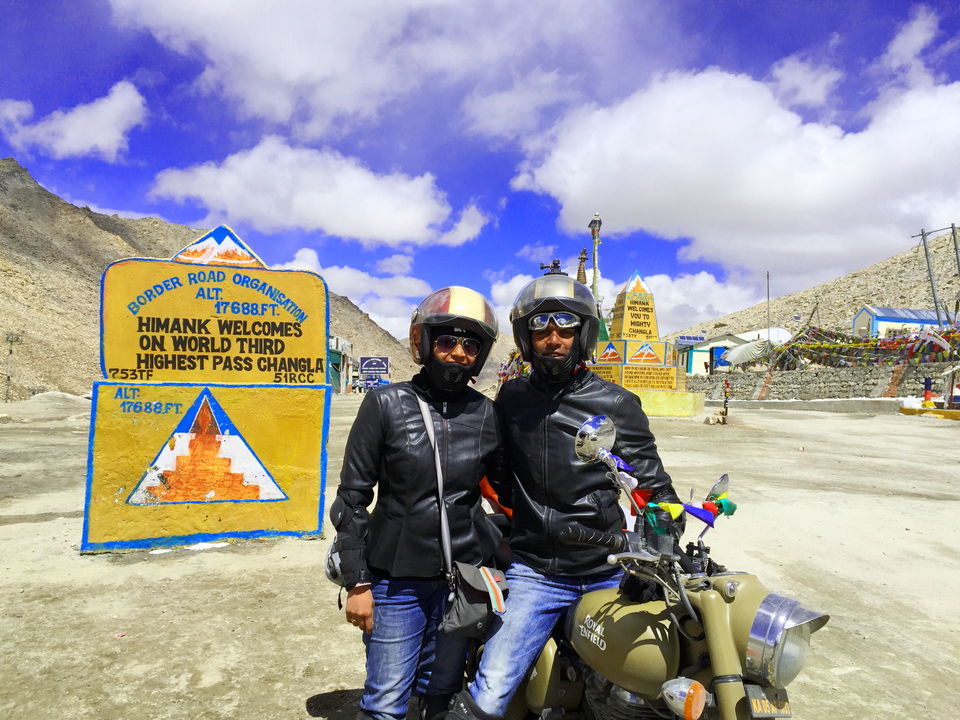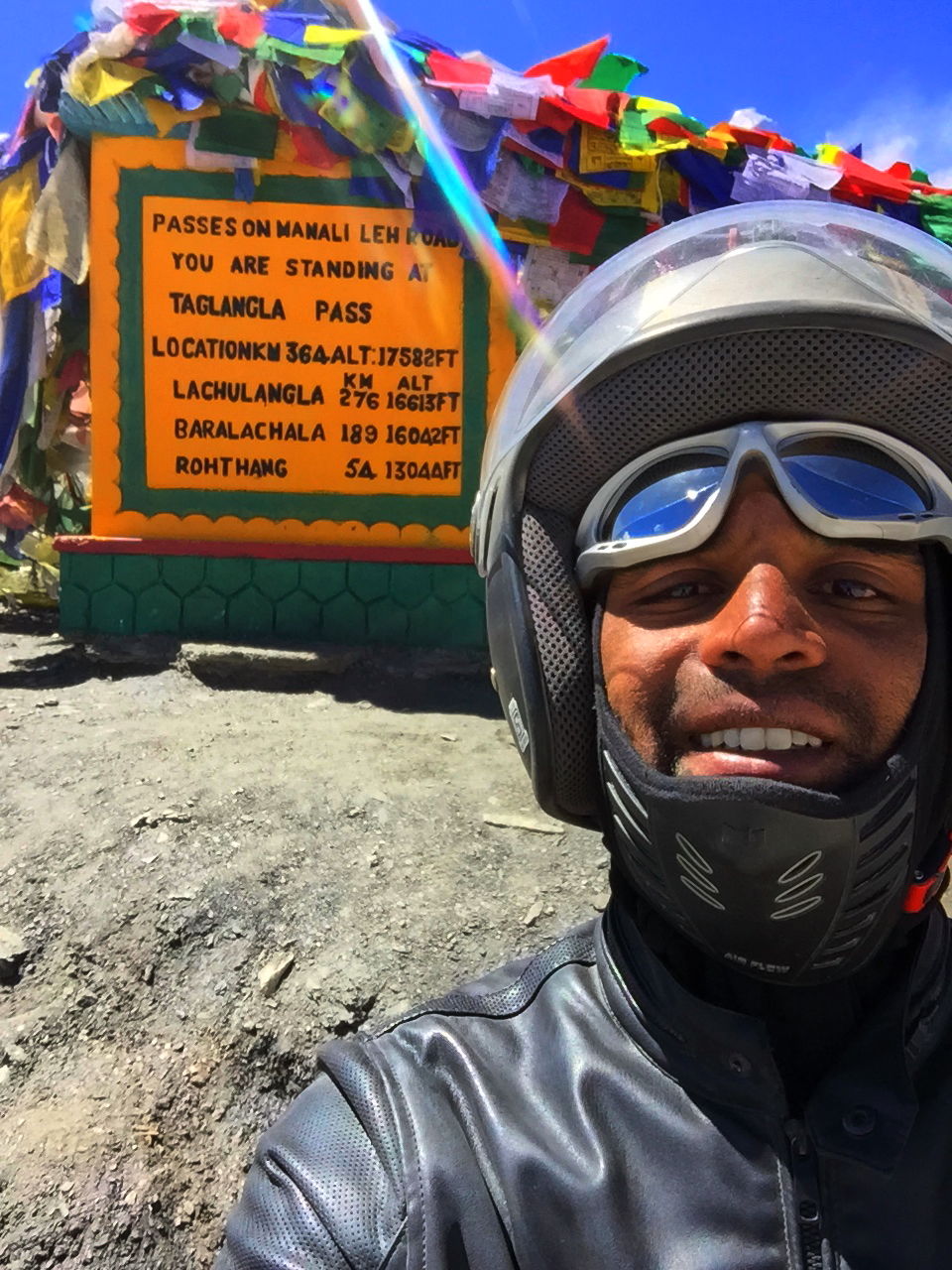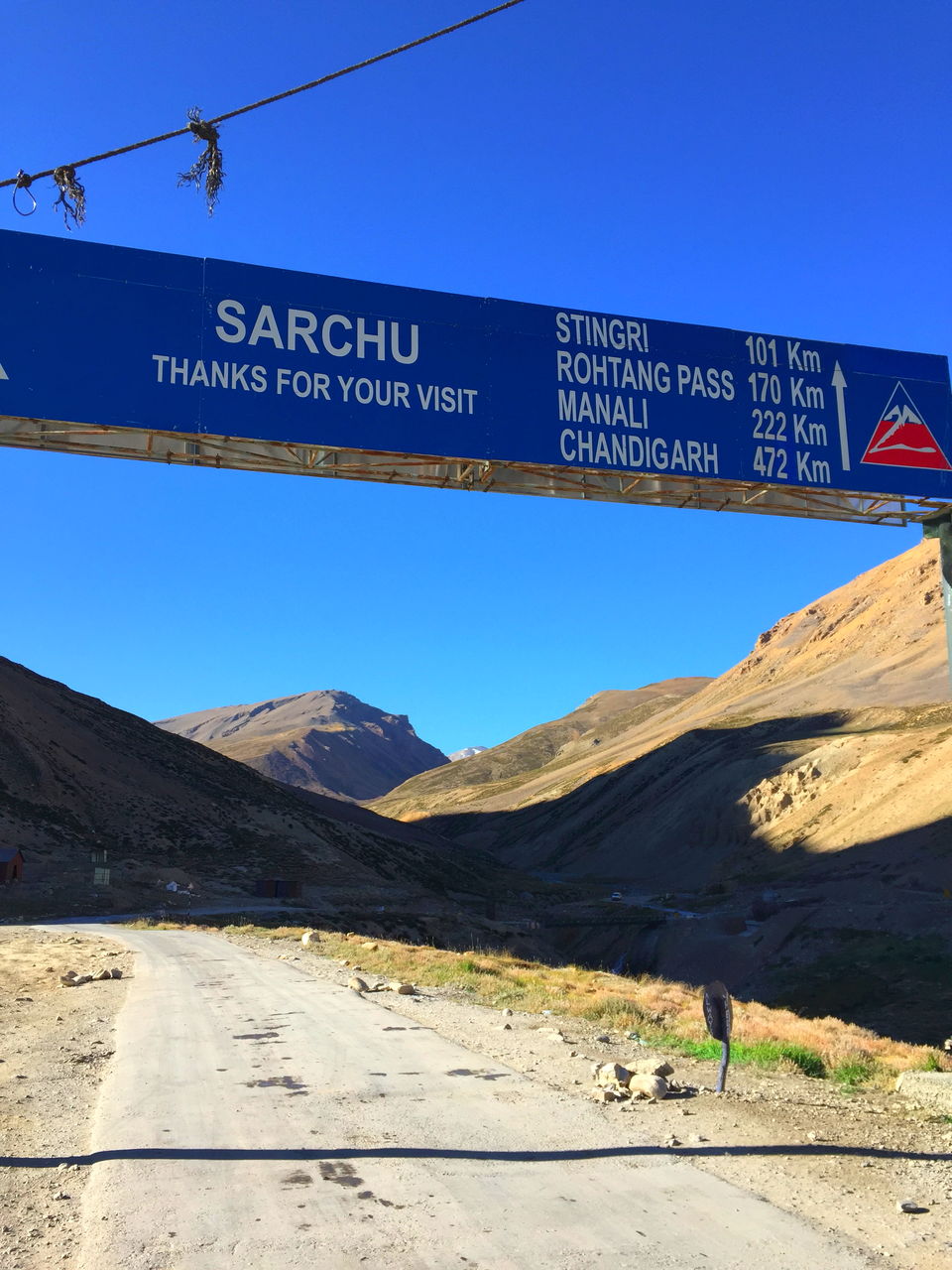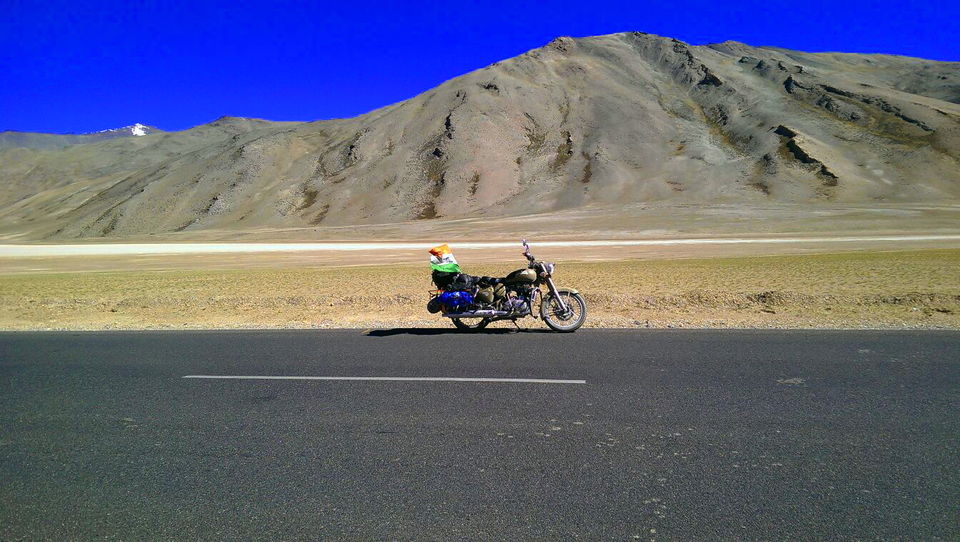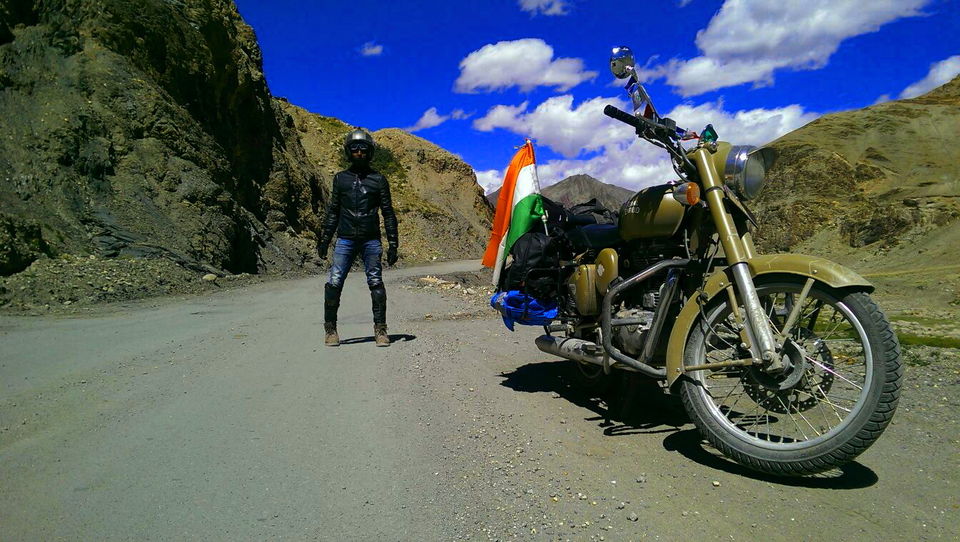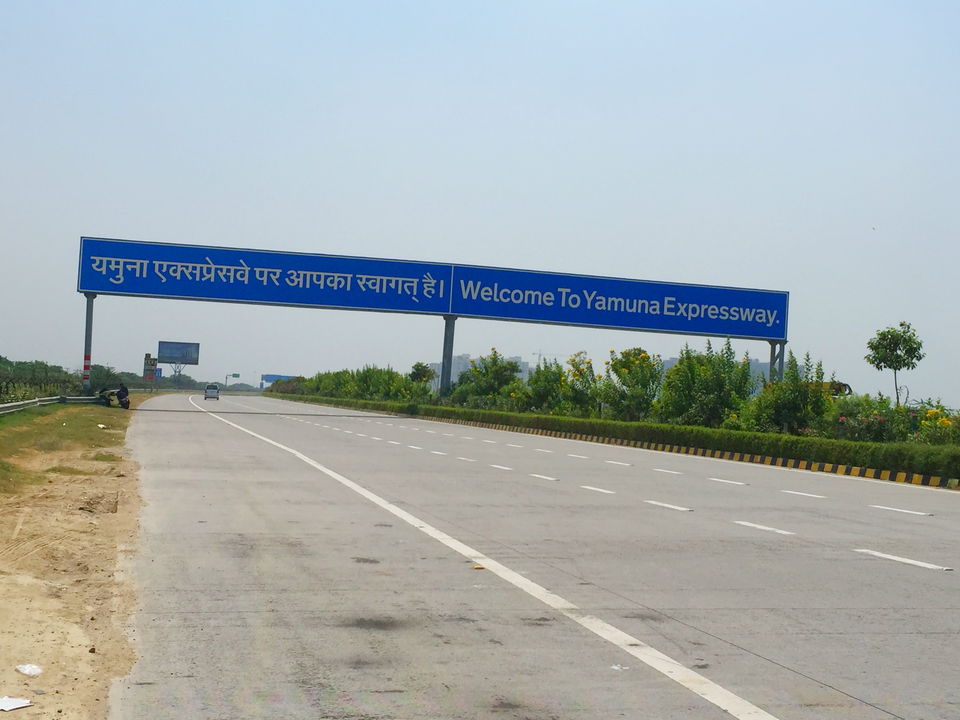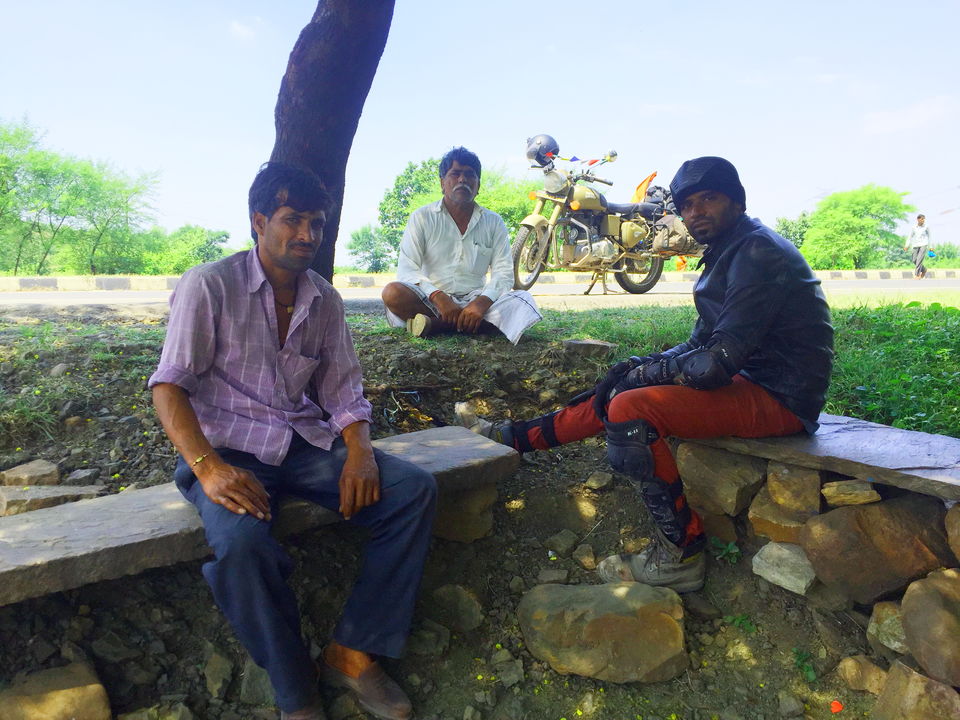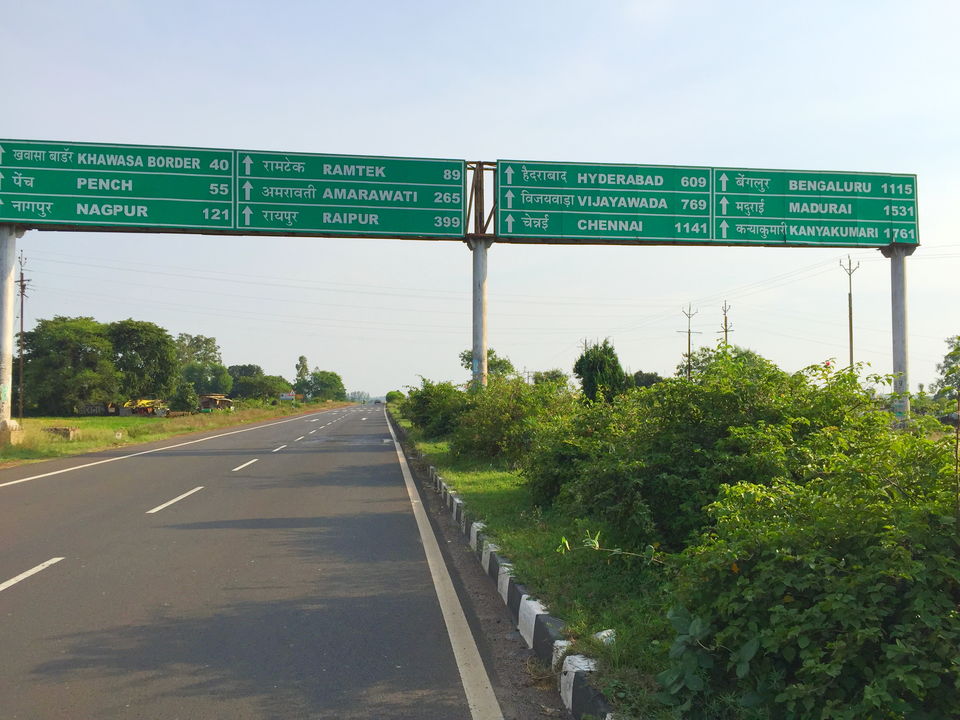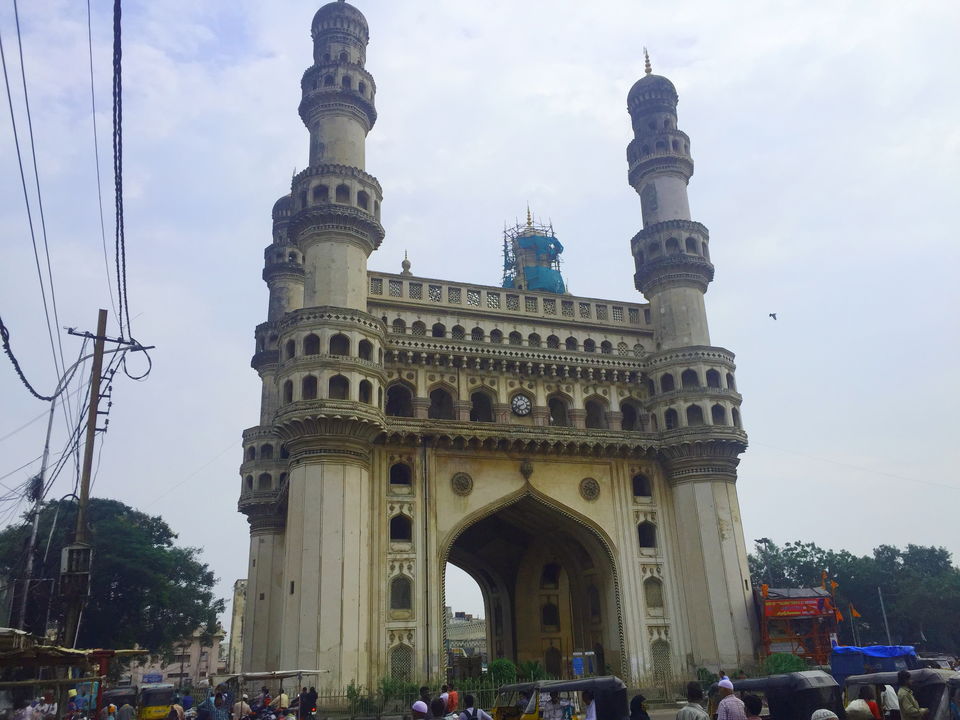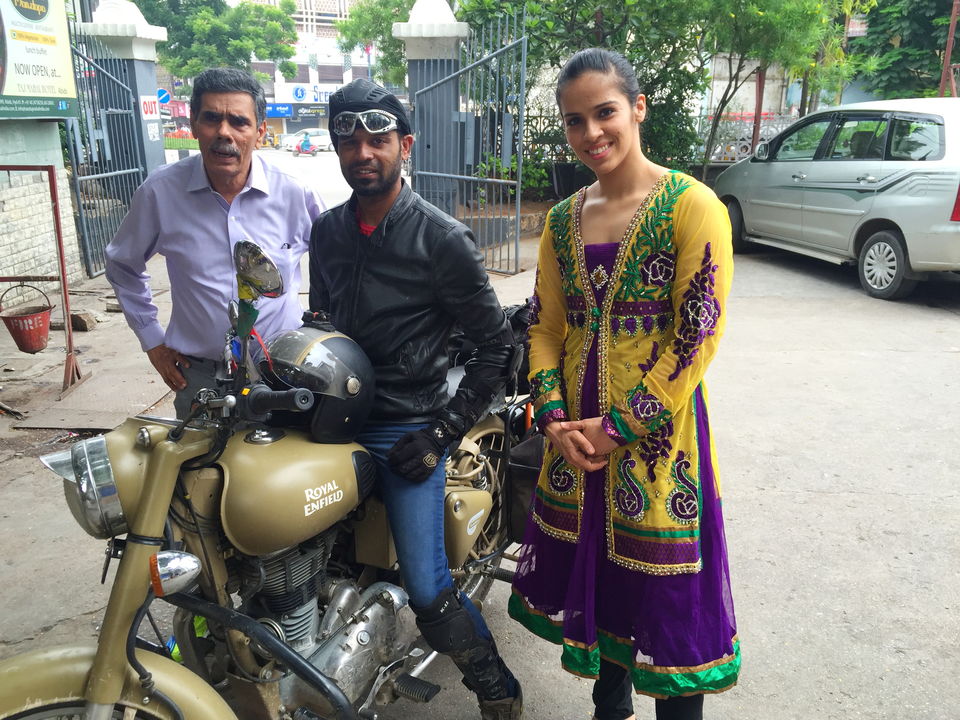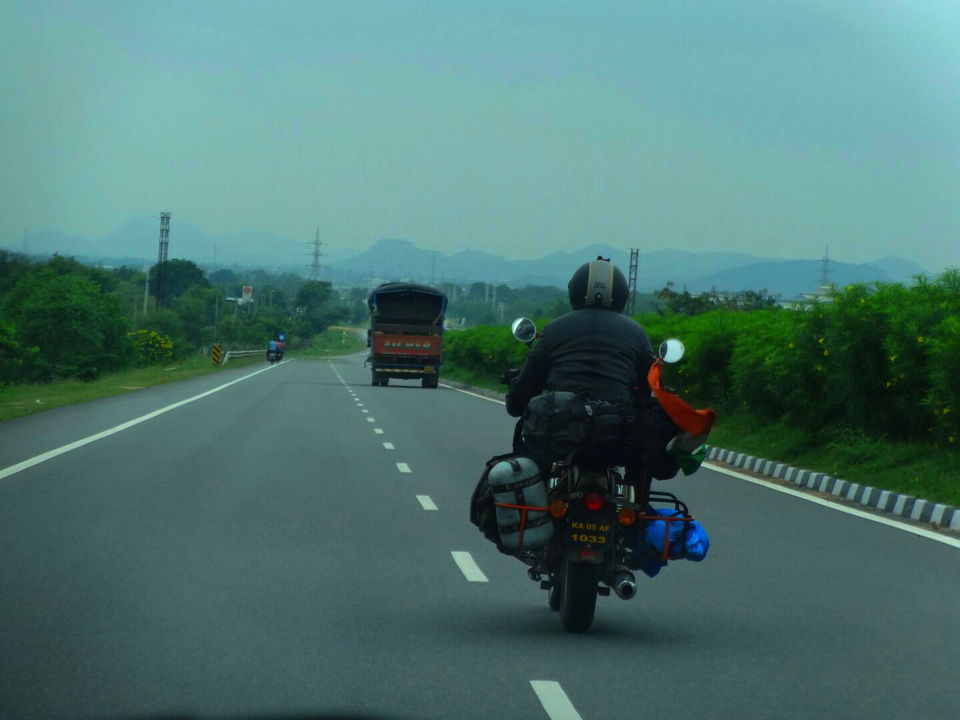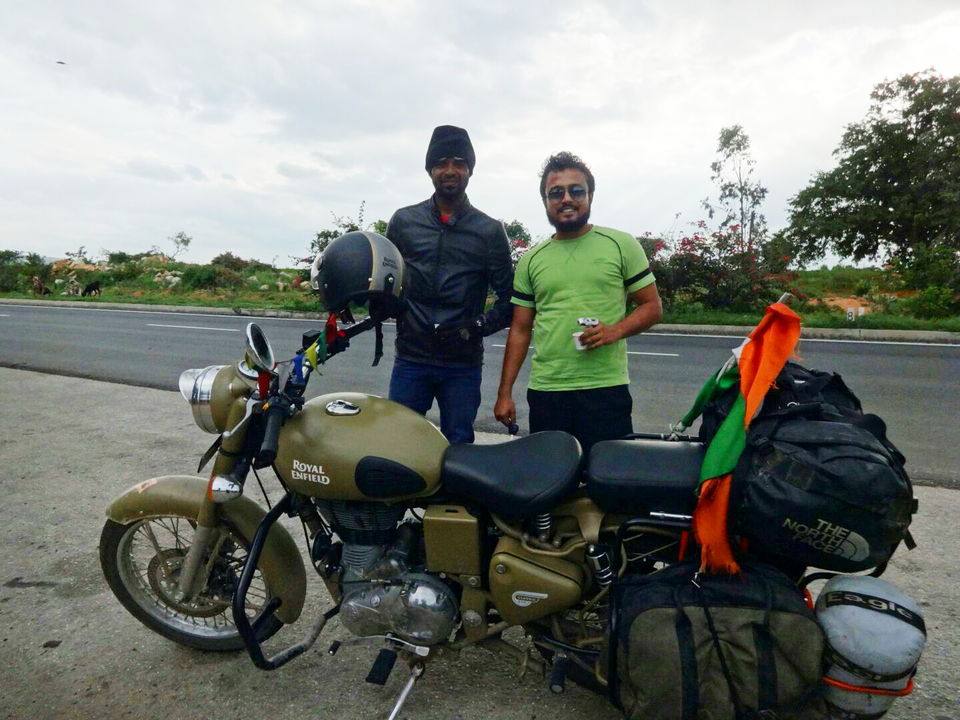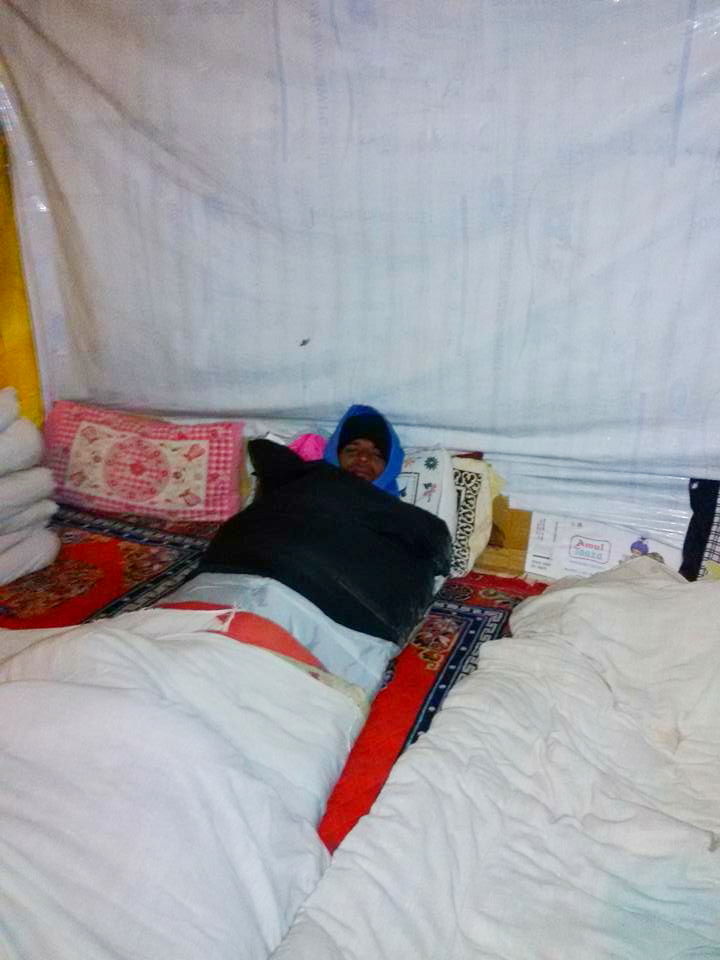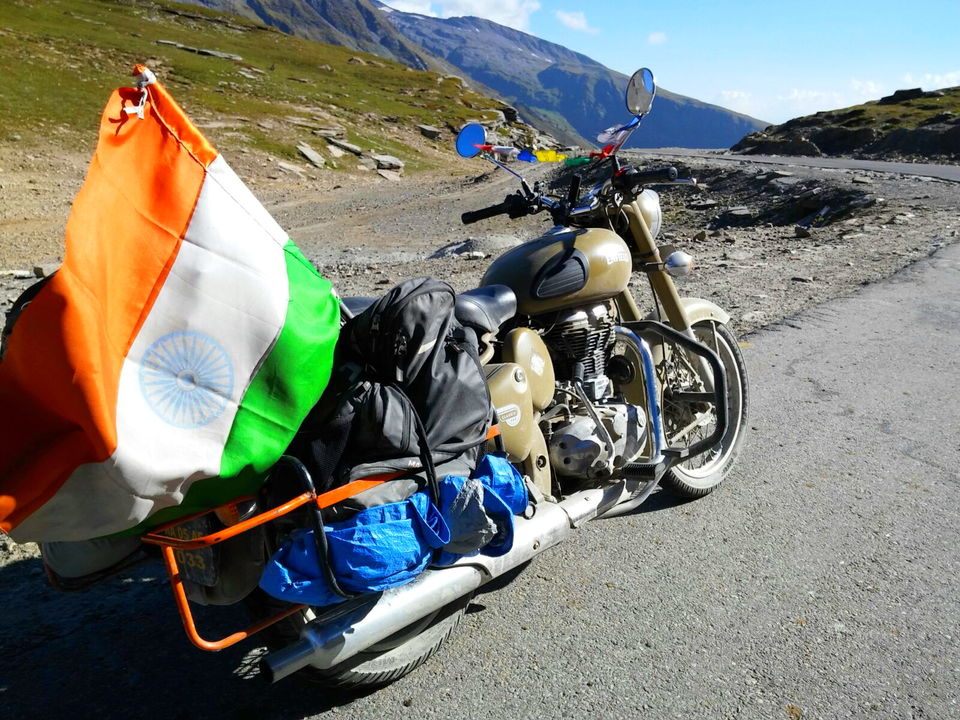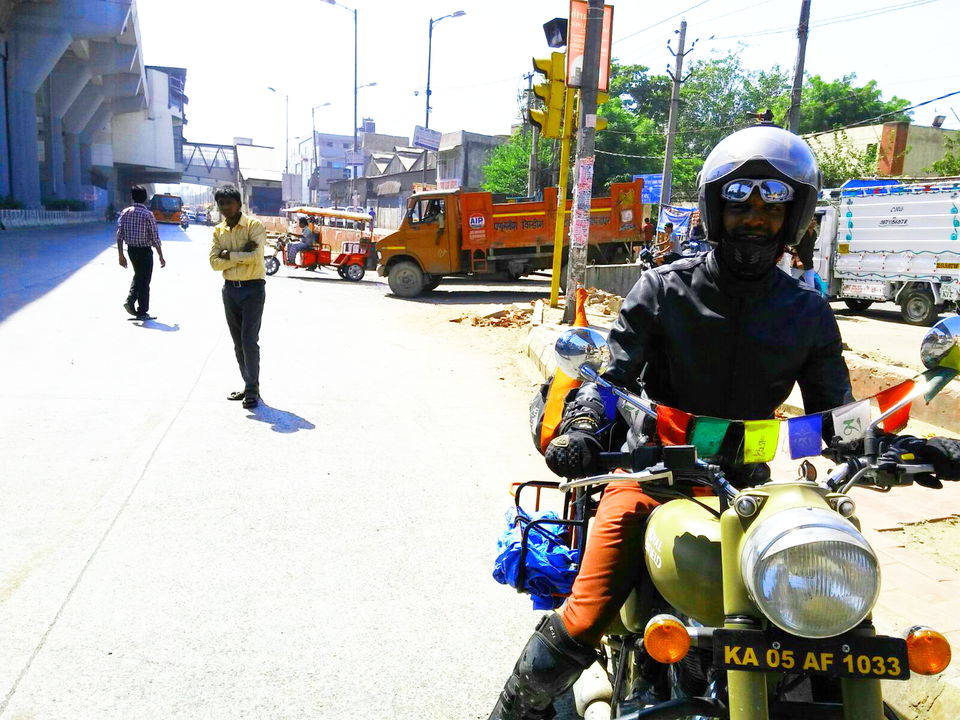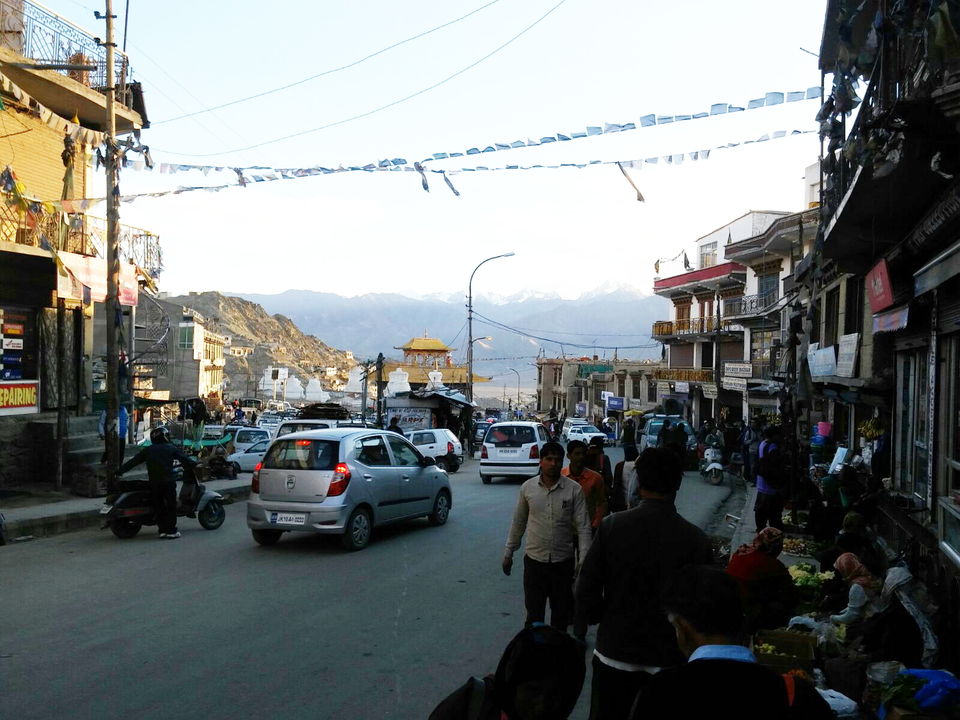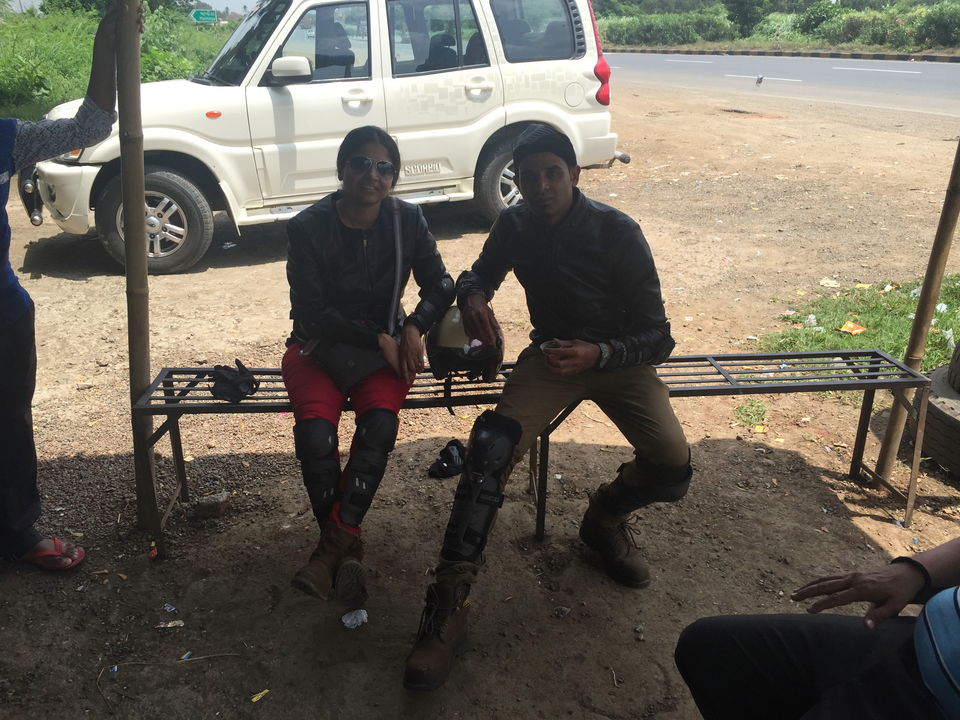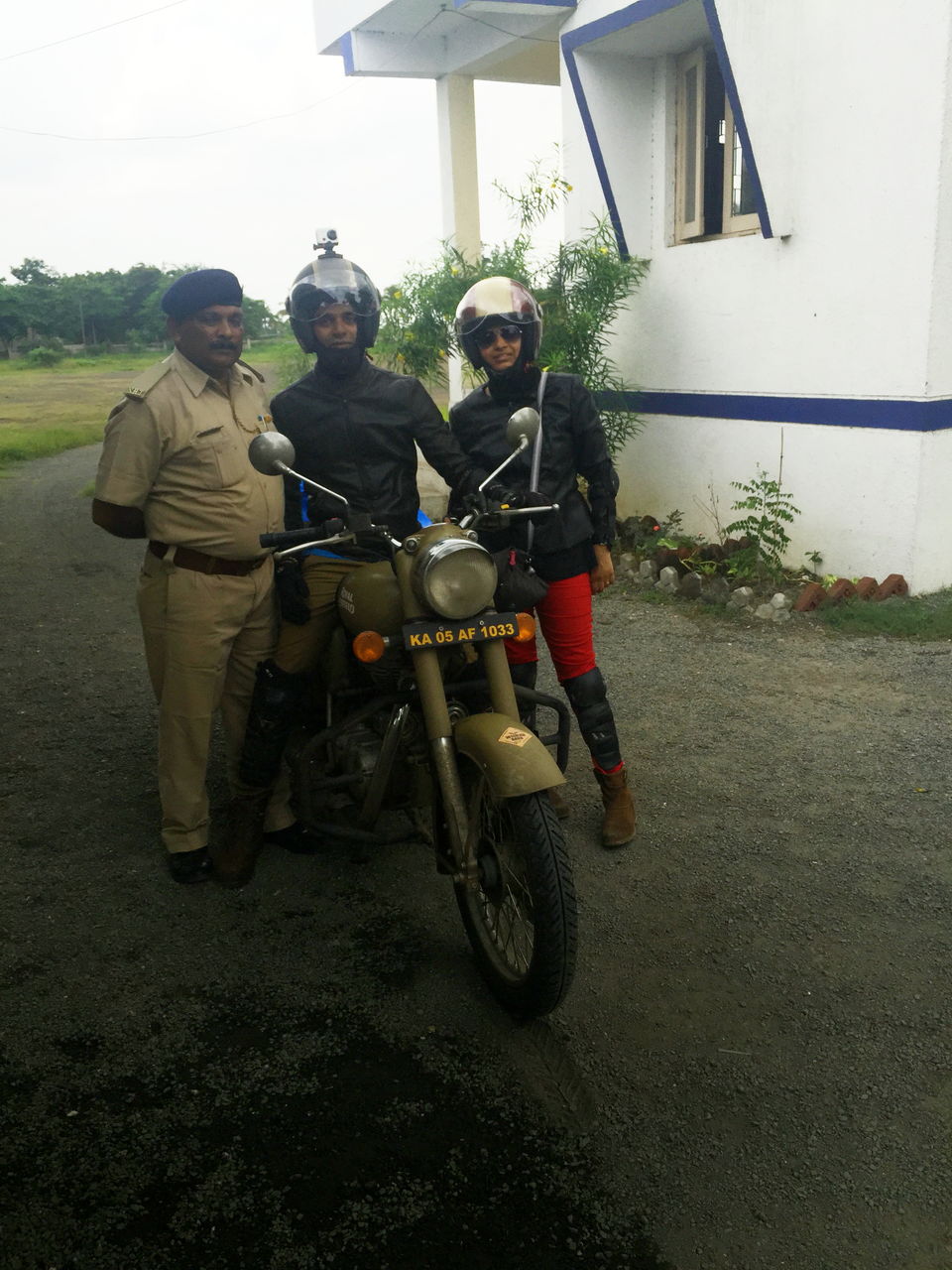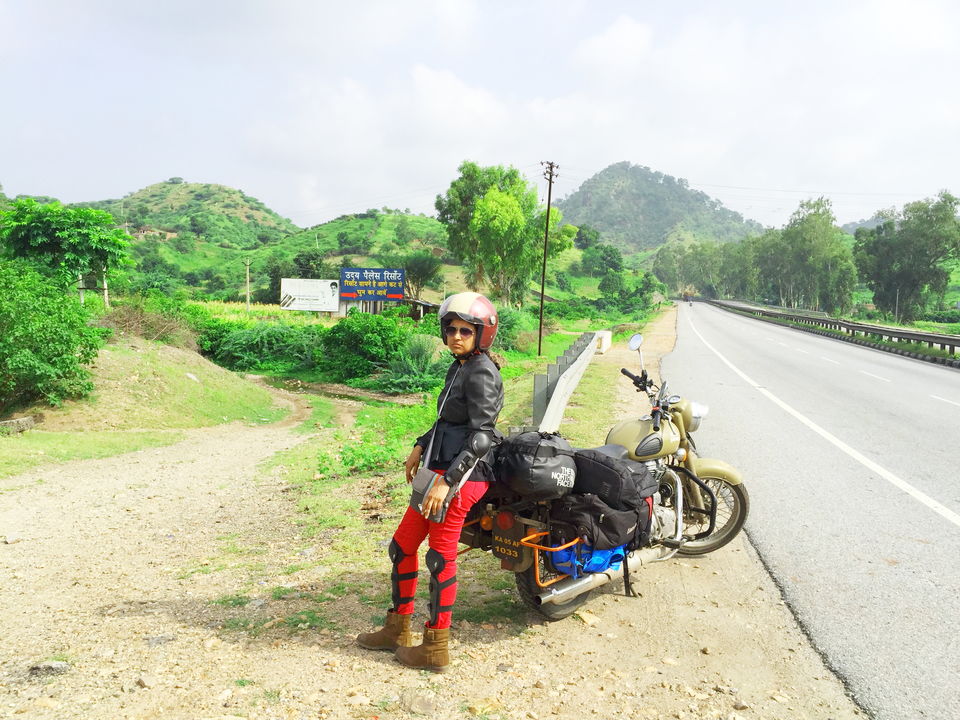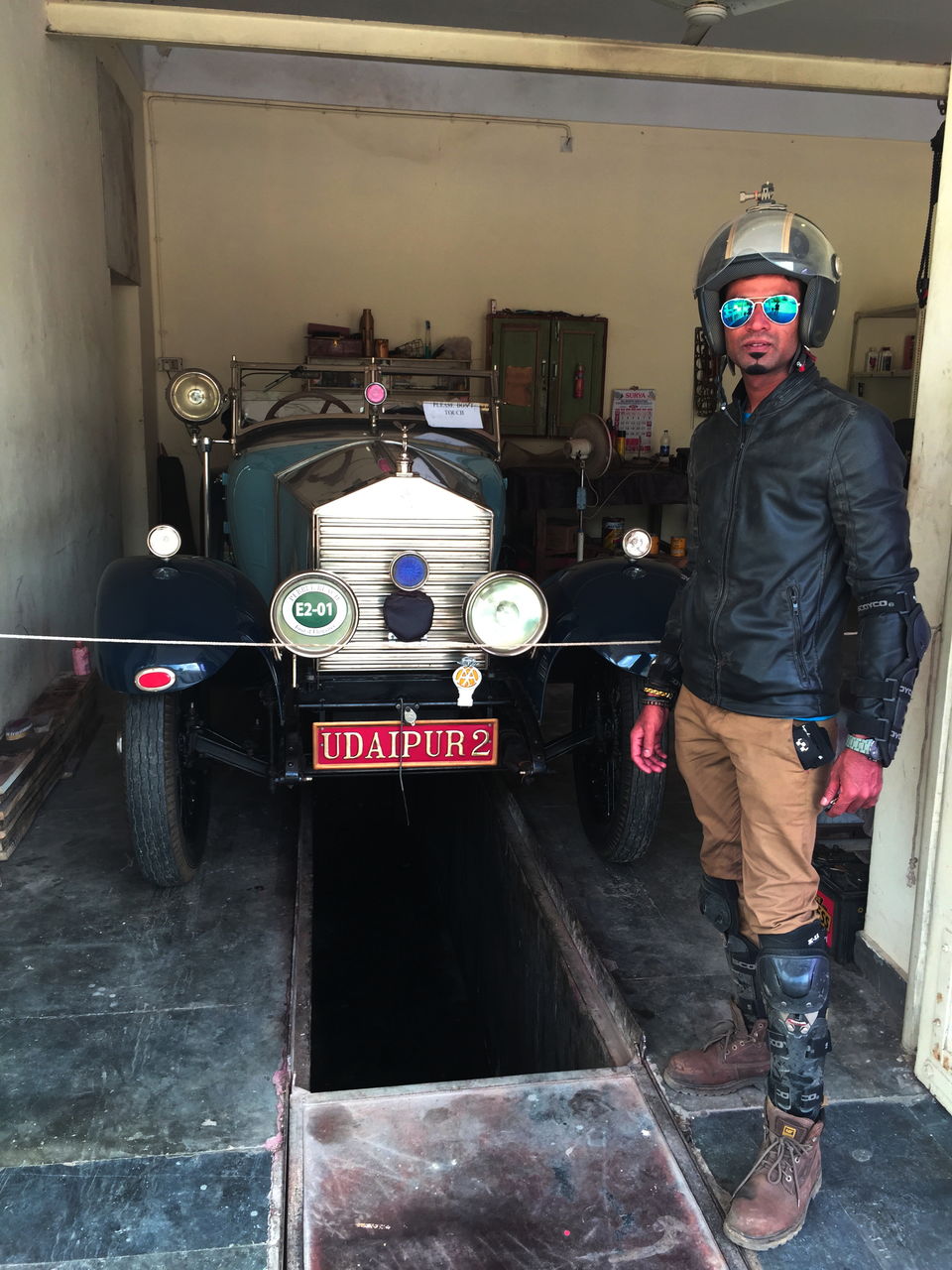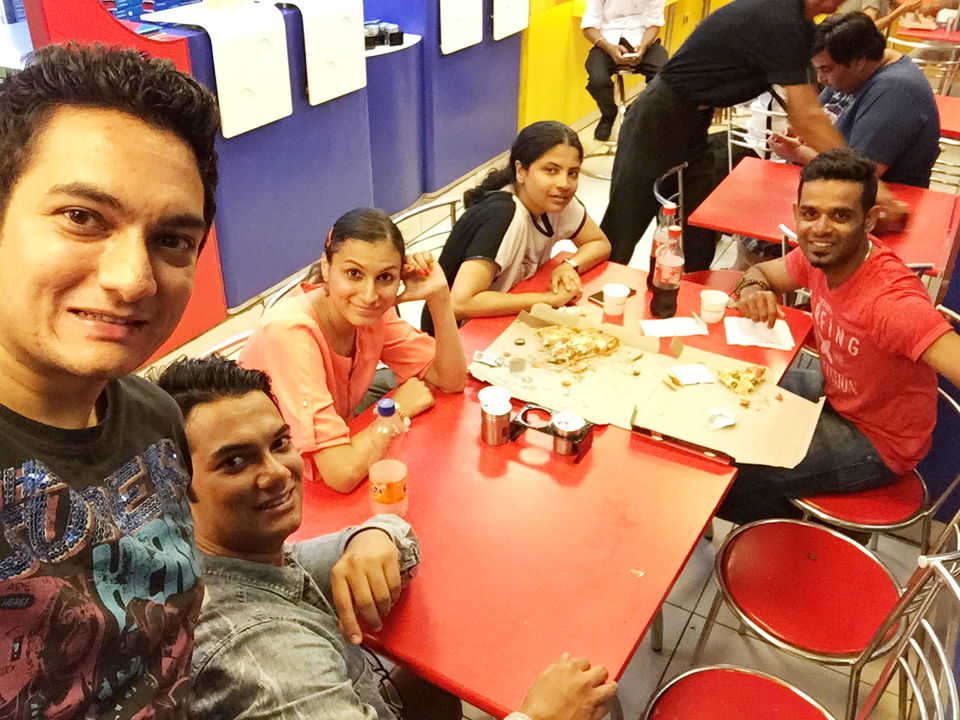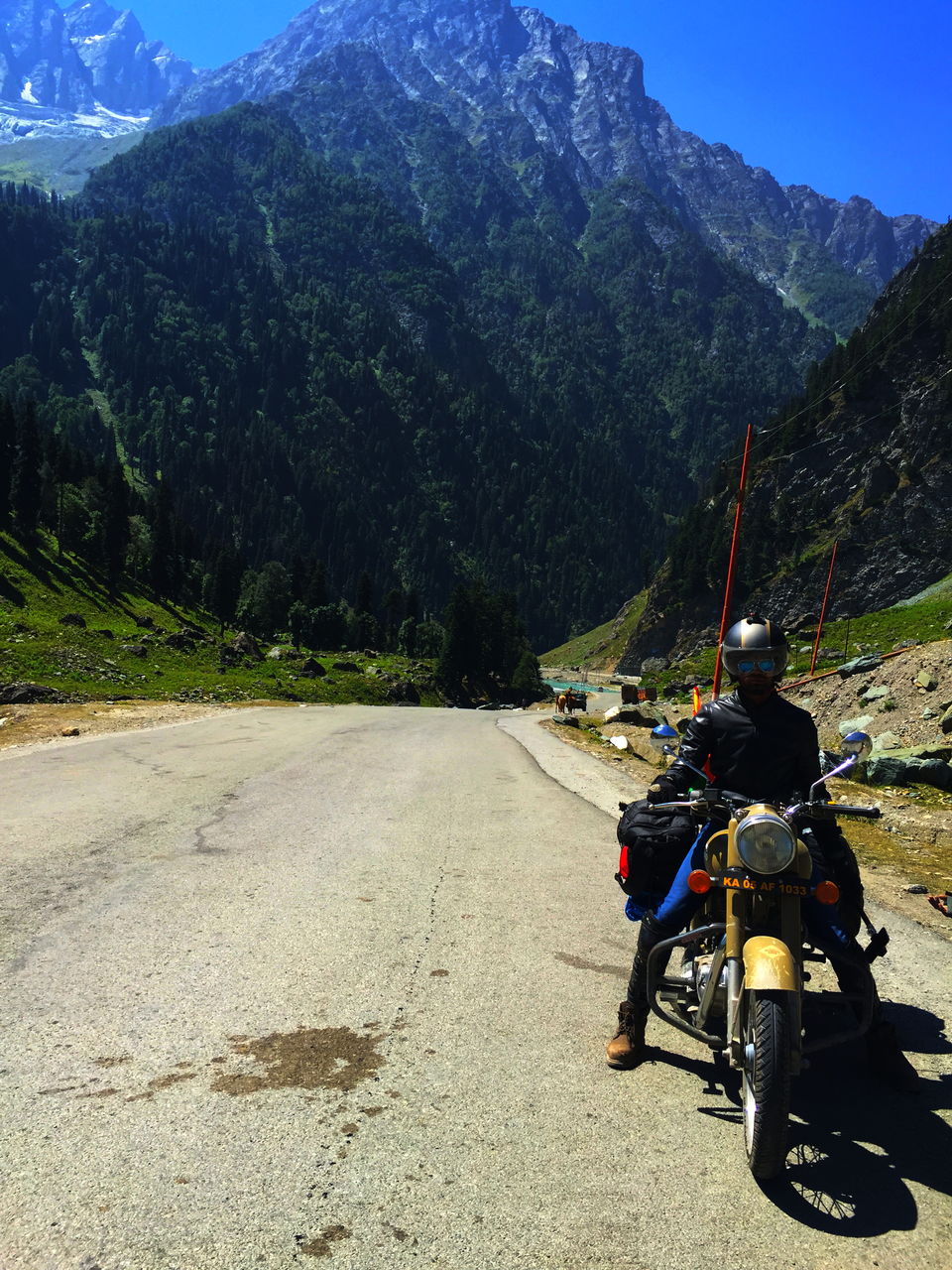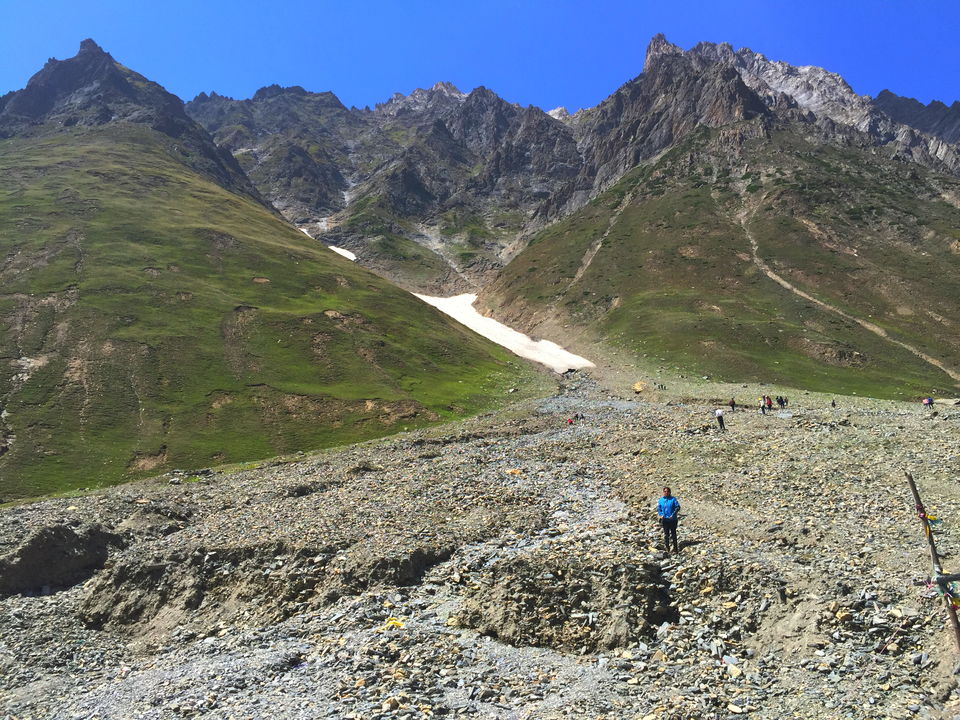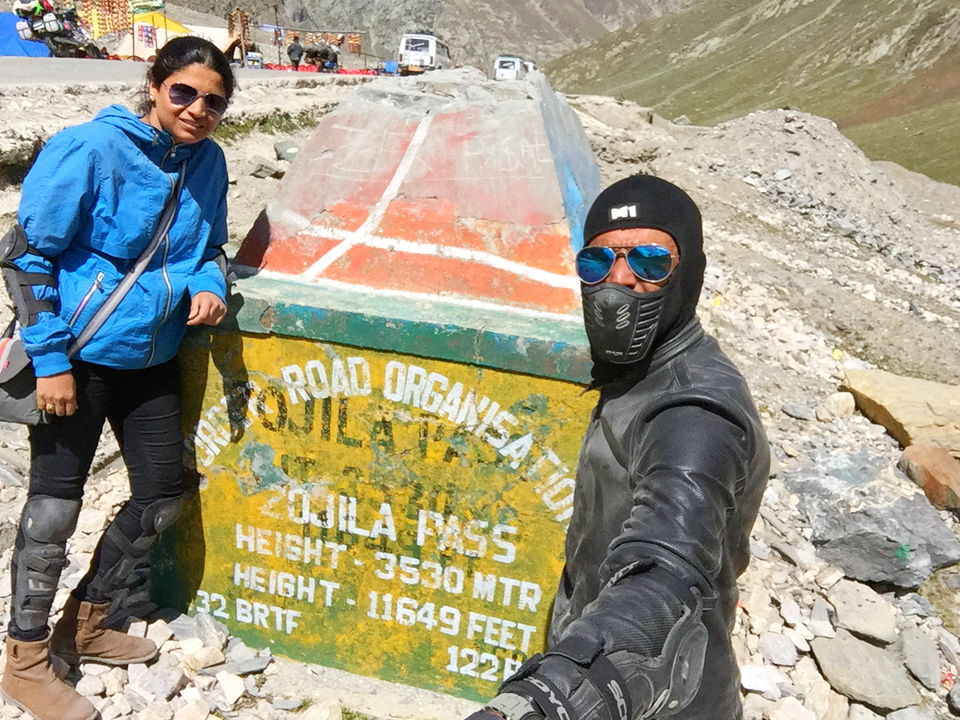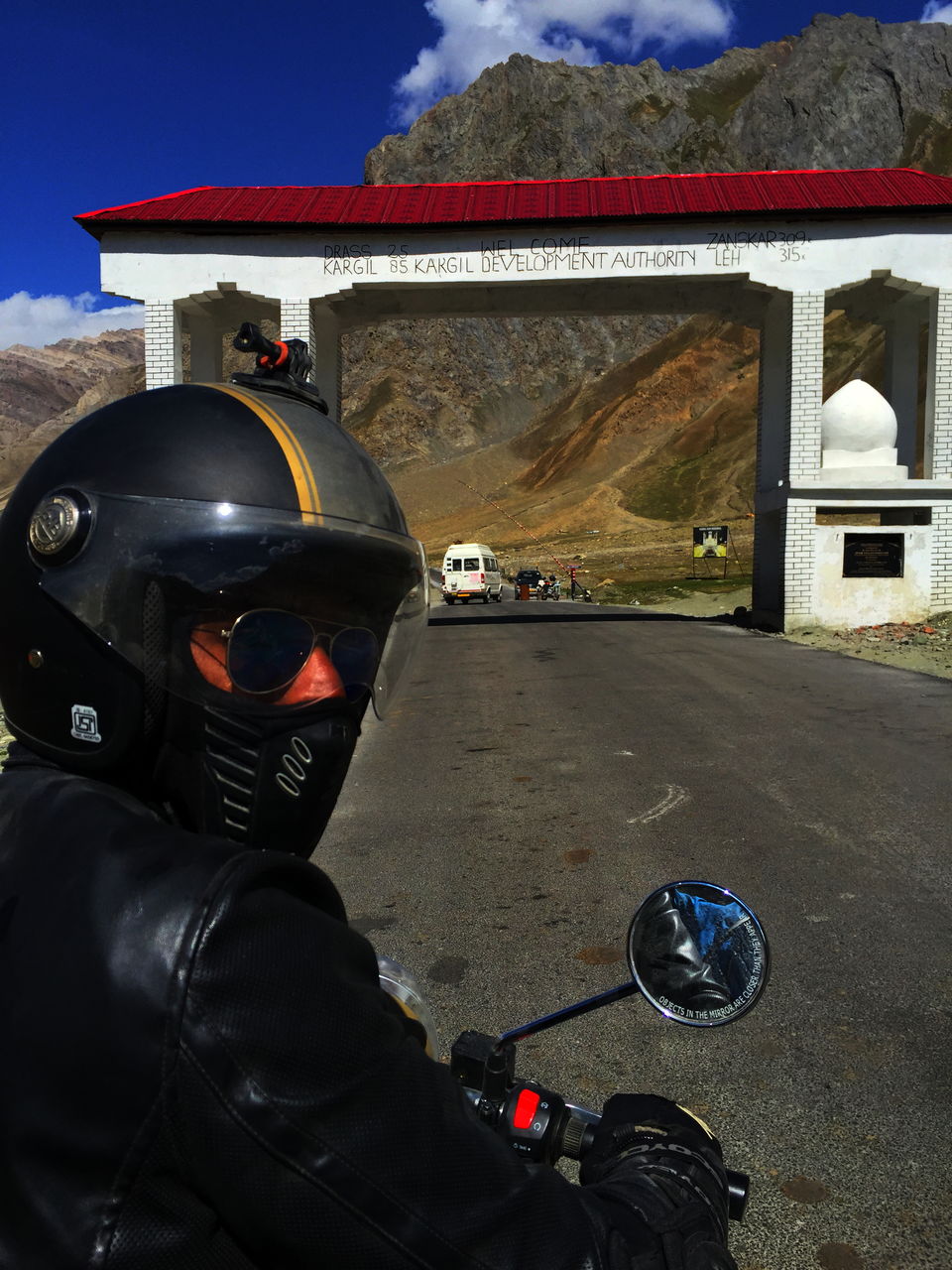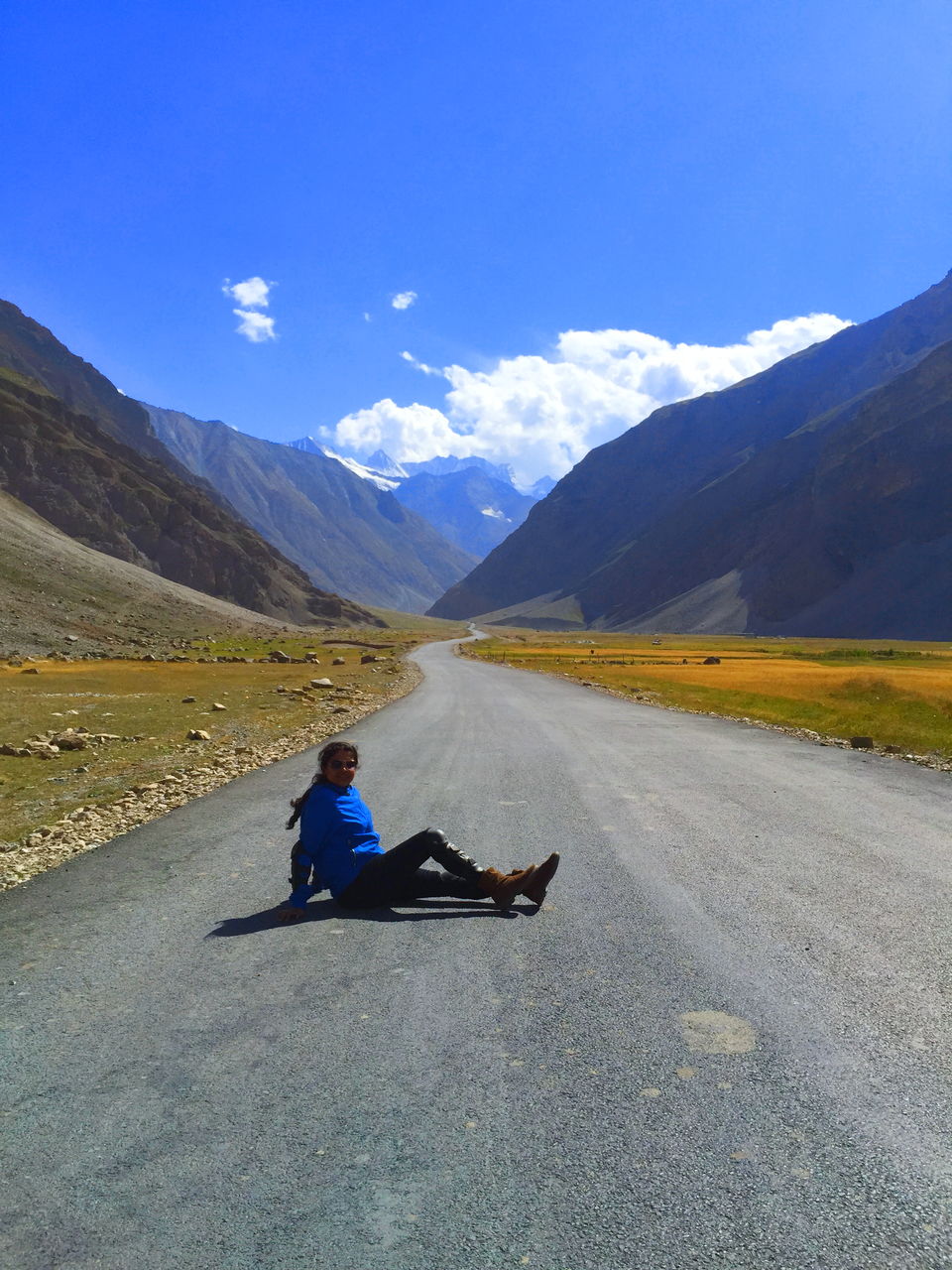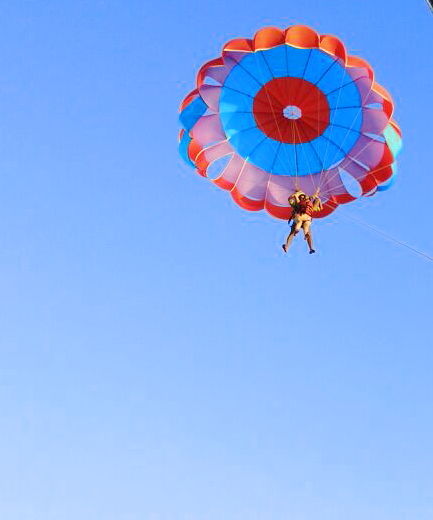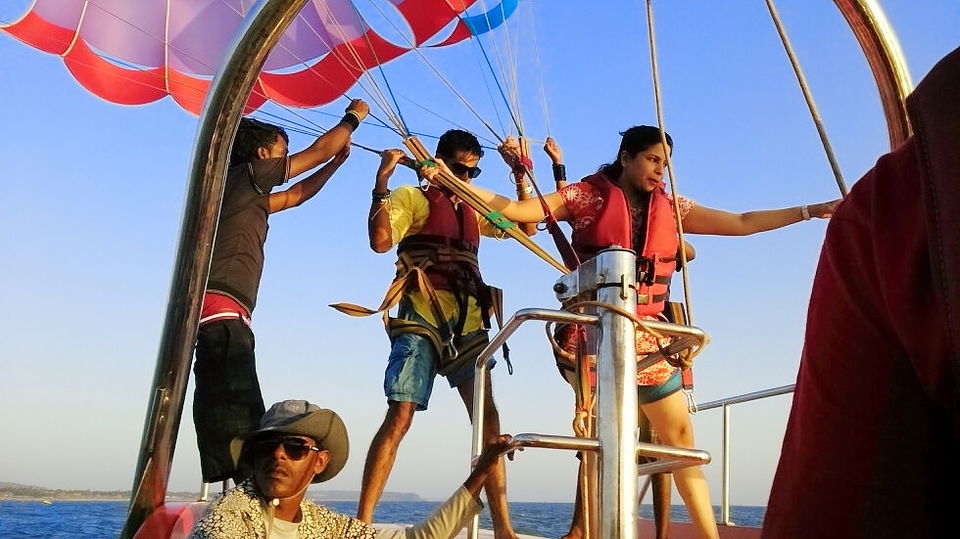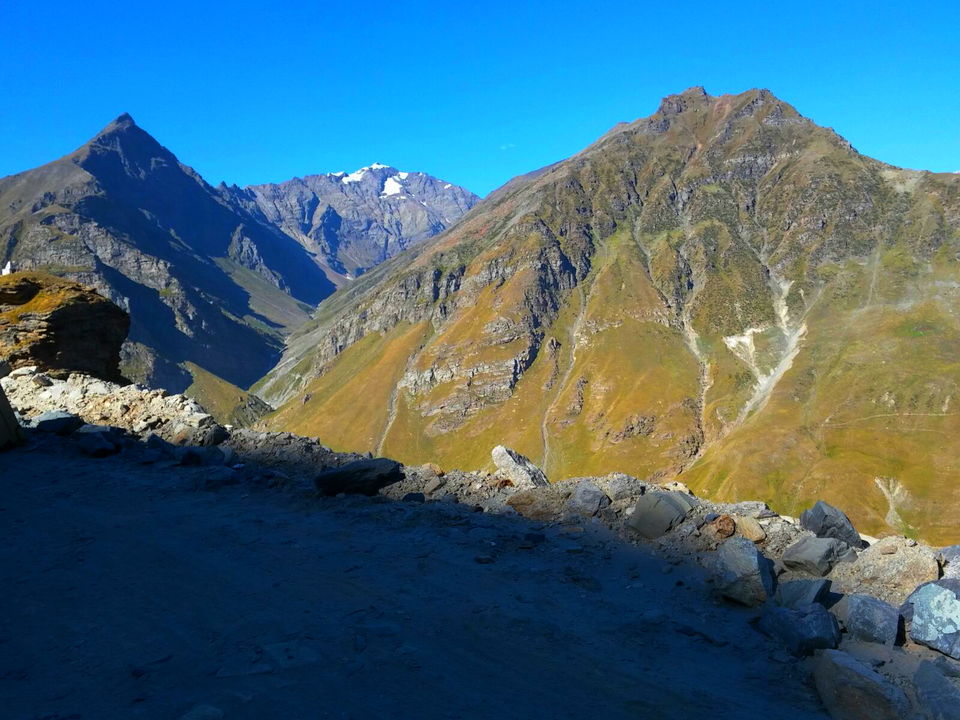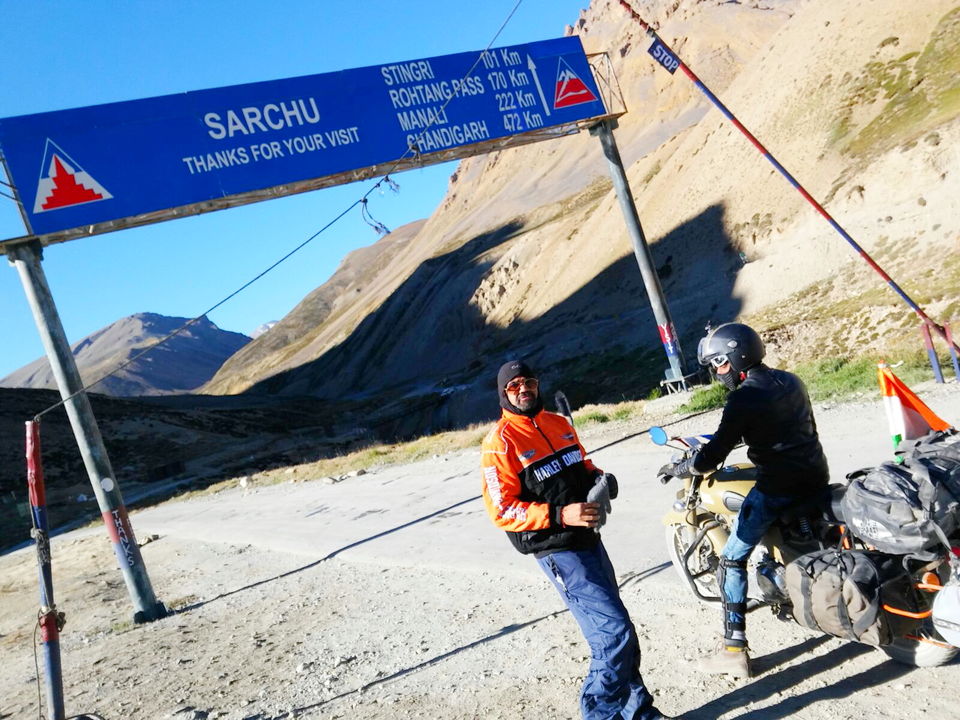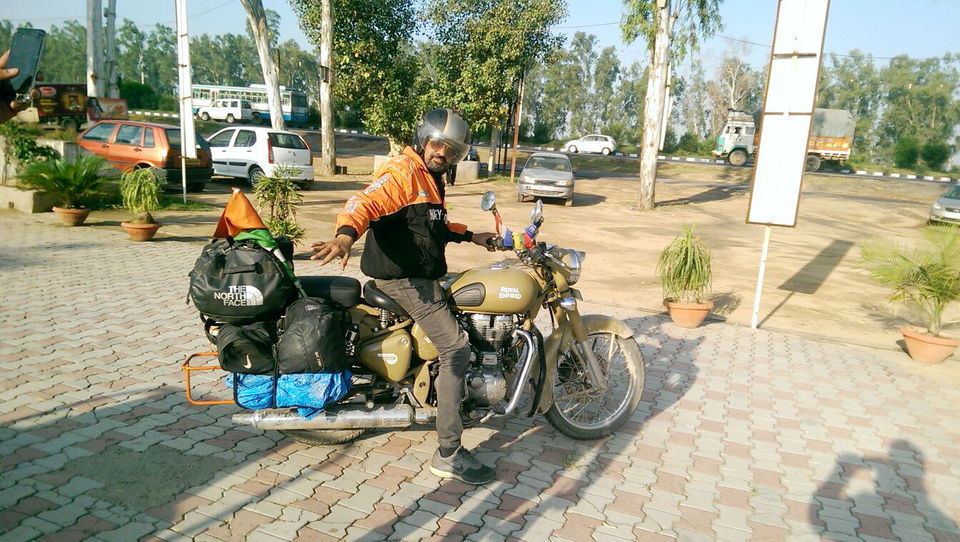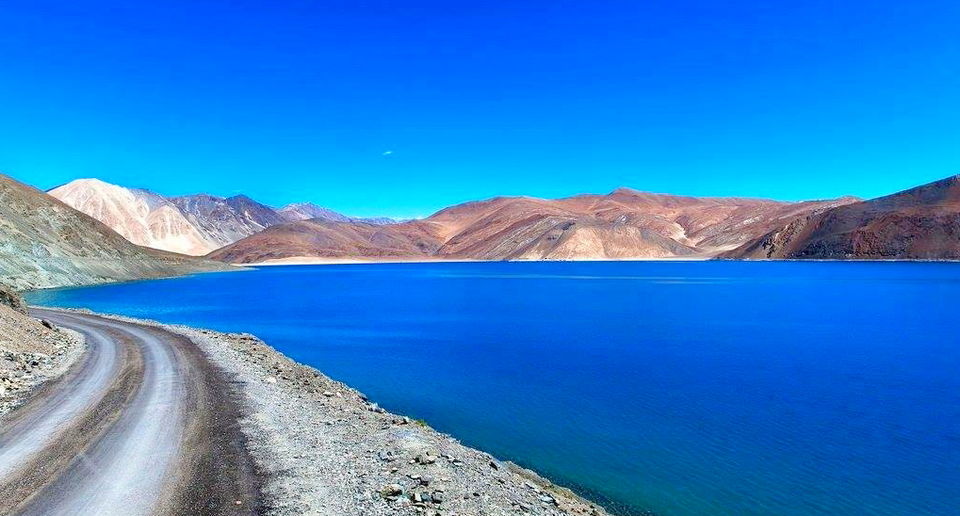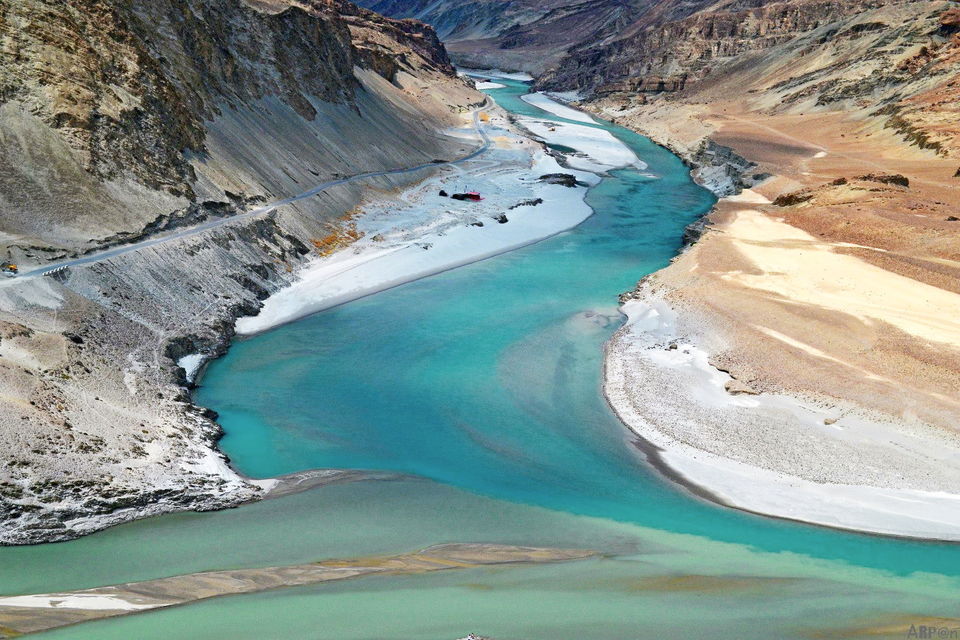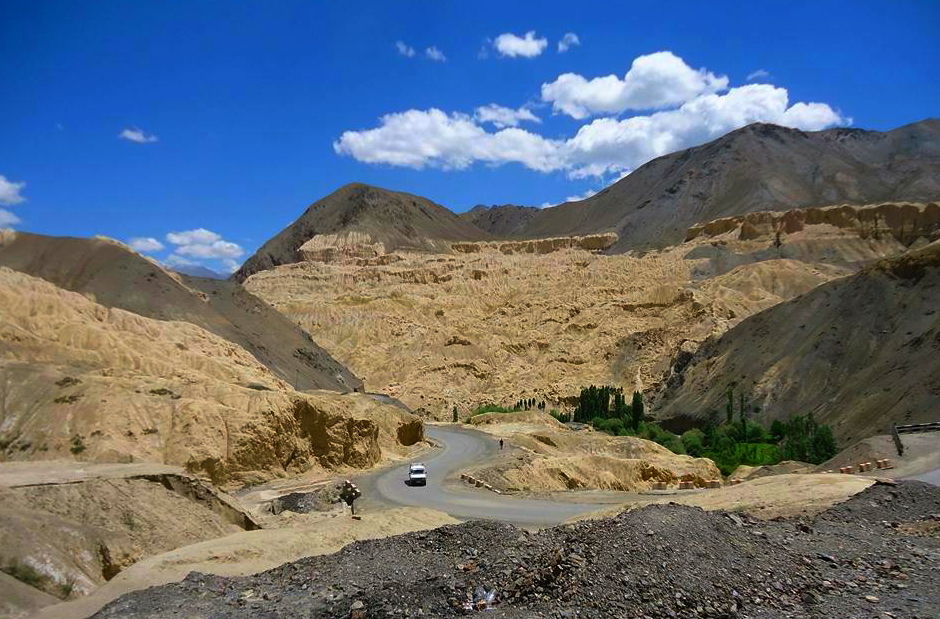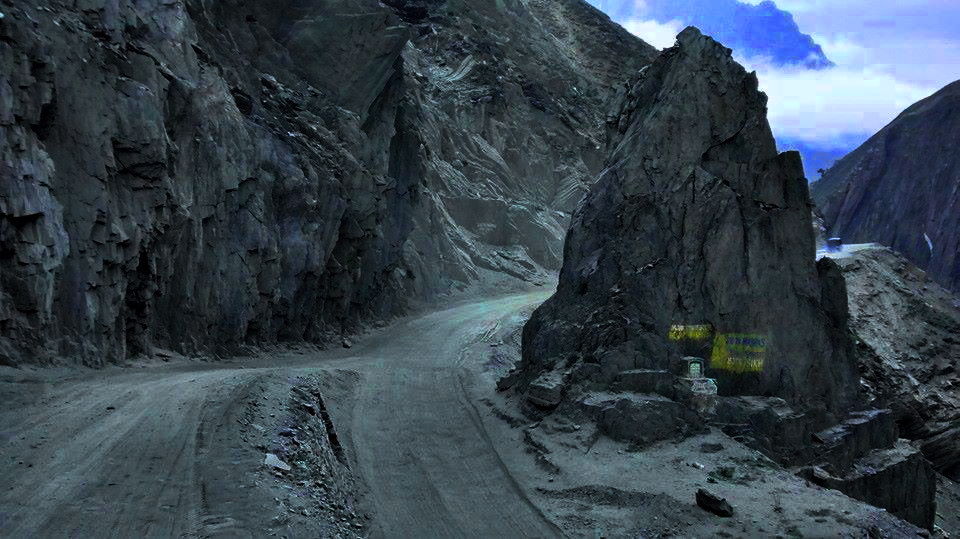 On the 21st of August 2015 me and my wife Sumera Shariff, started a journey to explore India on a motorbike. The trip wasn't about the destination for us but the ride through the veins of India to feel the heartbeat of my incredible country. Bangalore to Leh on Royal Enfield motorbike... A journey far and beyond...
The route:-
Day 1 - Bangalore - Hubli - Goa, Day 2 - Rest Day, Day 3 - Goa - Ratnagiri - Mumbai, Day 4&5 - Rest Day, Day 6 - Mumbai -Surat - Kapadvanj, Day 7 - Kapadvanj - Modasa - Udaipur - Ajmer, Day 8 - Ajmer - Jaipur - Delhi, Day 9 - Rest Day, Day 10- Delhi - Chandigarh - Amritsar - Wagah - Amritsar, Day 11 - Amritsar - Jammu - Banihal, Day 12 - Banihal - Pahalgam - Srinagar, Day 13 - Srinagar - Sonmarg - Zoji La Pas - Dras - Kargil, Day 14 - Kargil - Fotu La Pas - Lamayuru - Nimmu - Leh, Day 15 - Leh - Khardung La Pas - Khalsar - Panamik - Diskit, Day 16 - Diskit - Hunder - Leh, DAY 17 - Leh - Shey - Karu - Chang La - Tangste - Spangmik - Pangong Tso, Day 18 - Pangong Tso - Leh, Day 19 - Leh - Karu - Gya - Tanglang La - Pang - Lachulung La - Sarchu, DAY 20 - Sarchu - Baralacha La - Zingzingbar - Jispa - Keylong - Rohtang Pass - Manali, Day 21 – Manali - Kullu - Mandi - Bilaspur - Chandigarh, Day 22 - Chandigarh - Delhi - Agra - Jhansi, Day 23 - Jhansi - Sagar - Nagpur, Day 24 - Nagpur - Adilabad - Hyderabad, Day 25 - Hyderabad - Bangalore.
Day 1 - Bangalore - Hubli - Goa
I Landed in Bangalore from Dubai around 4.30 AM although we planned to leave by 10.00AM we started our much awaited journey at 11.30AM. We stopped around 1.30 for lunch on the highway between Chitra Durg and Davangere. The ride until Davengere was pleasant and clear skies welcomed us but trouble is something unexpected and it struck us around 70 kms before Hubli, thunder storm with heavy rainfall we couldn't even find a shade or roof to save ourselves from getting drenched. An idea struck my mind, we were carrying a blue plastic sheet to wrap our luggage so i just parked the bike aside and we sat on the bike with the sheet covering us entirely, we sat that way for almost an hour until the rain gods showed some mercy and we continued our journey. It was almost sunset when we approached Hubli, although my wife insisted that we stay put in Hubli for the night but somehow i wasn't keen on stopping and thought that reaching the targeted destination will keep us on schedule. We left the AH47 to turn right after Hubli, it was drizzling and roads were wet and slippery and i was riding at a speed between 80 to 100 and we met an accident at a steep turn, my wife was thrown towards the road and i along with the bike fell off the road on stones and wet mud, the bike's headlight broke and i was struggling to get up since my right leg was under the bike and my wife couldn't gather strength to lift the bike single handedly then luckily there was a person passing by on another bike and my wife stopped him and asked for help and he was kind enough to help us out and we followed his bike's tail light since our headlight gave way and the roads were full of fog due to rain and i am still not sure how I managed to drive with the excruciating pain in my knee and hand. We reached Ponda around 12.30AM and on upon checking into the hotel room i realize the kind of wounds i had on me, fortunately my wife escaped with small bruises on her knee. We had carried a first aid box along and did the dressing and retired for the day.
Day 2 - Rest Day in Goa
Although the rest day wasn't scheduled, it was taken coz of last night's disaster, bike's headlight was broken and we discovered that one part of the baggage carrier was broken too so we packed our bags to leave to Panaji. We found the Royal Enfield Showroom with a service station attached but Goa being a laid back city the place was shut for lunch so went looking for a welding shop to get the carrier fixed. The carrier was fixed really quick and we headed back to the service station and left the bike and took a walk to a near by restaurant to satiate our hunger, we relished upon some prawn vindaloo and steamed rice. the bike was ready and my wife insisted that I visit a doctor to get a proper dressing done for the wounds and also take a tetanus injection so went looking for a clinic or a hospital and we were informed that everything is shut until 4:00PM for lunch I wonder what people in this city do in case of an emergency coz coming from a city like Dubai where such services are available 24/7 i was a bit astonished. We decided to check into the same resort in Baga that we have been staying during the last 2 visits and this was the 3rd year in a row. After leaving the baggage in the room we walked hunting for a clinic which upon reaching saw a long queue of patients awaiting their turn our plan to head to the beach after the visit was postponed indefinitely, it was already 8:00PM by the time we got out so we decided to have our dinner at the restaurant in the resort that we stayed. We had a nice candle light dinner, it was a karaoke night at the restaurant so i decided to croon a number for my wife as she had asked me for it since we got married and my wife was smiling ear to ear throughout.
Day 3 - Goa to Mumbai
We had two options to ride to Mumbai. One is the NH17 and the other route was the NH 4 which runs along the coast line from Goa to Mumbai. This route was longer than NH17 but we decided to take it because it had challenging roads and at the same time you could enjoy the beauty of Goa - Mumbai coastal line. NH4 distance between Goa and Mumbai is about 610Kms and the roads has sharp bends and curves where you need to ride in a very slow pace. Therefore, we started from Goa by 5:00AM so that by sunset we could reach Mumbai. Trust me! it was worth riding through that road. The roads were perfect to ride except few places here and there. The route has black and white sand beaches throughout, lush green mountains, straight stretches of roads, rivers and a lot of bridges to ride through, ferry crossing and more... If you are a rider, you should ride through this route at least once in a lifetime. We had our lunch in Ratnagiri, a place is very famous for black sand beaches and temples. We used the ferry to cross river in places called Jaigad and in Dabhol. This ferry crossings helped us to save almost 80Kms and it was worth the experience to cross the river in a ferry. It was about 2:00pm when we reached Dapoli and from there we had to cover a distance more than 200 km to reach Mumbai. We wanted to further ride through the coastal line road but it would have been difficult to reach Mumbai as per our schedule if we did that. We started to move away from the NH 4 and took the road connecting Dapoli - Kadivali - Mandangad -Goregaon and then took the NH66 Pen. It took about 3 hours for us to cover this distance. From Pen - Panvel - Mumbai made us tired because of the traffic we had to ride through. Finally at 6:30 in the evening we reached CST, Mumbai where we had our stay arranged.
Route: NH4 :- Baga - Anjuna - Shiroda - Vengurla - Malvan - Devgad - Ambolghad - Pawas - Ratnagiri - Ganpatipule - Jaigad - Guhagar- Dhabol - Dapoli - Kadivali - Mangangad - Goregaon - Pen - Panvel - Mumbai
Day 4 - Rest Day in Mumbai
A rest day in Mumbai was a must because it is one of the favorite cities of my wife and it was long since we both visited Mumbai. We got out in the afternoon to explore the city. Although i have been to Mumbai several times but never had a chance to see places in Mumbai. We decided to give rest for our Bike and took a taxi to roam around the city. We spent some time at the Gateway of India, Marine Drive and Haji Ali Dargah. Went to the famous Haji Ali Juice Center to taste flavors and then took a taxi back to the place we where staying. The next day we wanted to leave early as we planned to ride to Vadodara, Gujarat from Mumbai. So we finished all our packing before we dozed off.
Day 5 - Unexpectedly Held Up in Mumbai
As scheduled, we left the place in Mumbai at 6:00 in the morning. It was very cloudy and drizzling when we started. We wanted to ride through the Marine drive and take the skyline bridge to connect NH 8 to Vadodara. But it wasn't meant to be... Firstly the rain stopped us near marine drive for about an hour. it was pouring. Once the rain stopped, we continued through the Marine drive to take the skyline bridge. But unfortunately we couldn't take the bridge because the bikes where not allowed to ride through that bridge. We took the alternate route to connect NH8 then near Mahim Darga the unexpected happened. The bike broke down, it wasn't starting... I checked all the basic knobs of the bike to understand that the bike got some electrical problem. it was 8:00 in the morning and finding a mechanic at that time was difficult. i spoke to some of the locals there and got to know that there is a Royal Enfield service station just about 5 minutes away, near the Mahim Station. We pushed the bike until the service station and was lucky to have this place so close to where the bike broke down. We had to wait outside the service station for almost 3 hours because the service station opens at 11:00AM! It was very tiring and frustrating for us to be held up like that. Finally at 11:00AM the station opened and the mechanics started looking through the bike to find out the problem. I thought it will be fixed in an hour's time but i was wrong. it was 2:00PM in the afternoon and the mechanics were still trying to find out the root cause. We had our lunch at a place nearby. Now it seemed impossible to continue our journey as per the schedule. We decided to call it a day and stayed back in Mumbai to continue the journey the next day. My wife took a taxi and went back to place where we stayed yesterday. I stayed at the service station and finally at 5:00PM they managed to fix the bike. We ended up changing the entire electric cable set of the bike because it was impossible to find the root cause of the short circuit.
Day 6 - Mumbai to Kapadvanj(Gujarat)
It was not the route as per our plan. we had planned to ride to Vadodara from Mumbai. except 30-40 kilometers from Mumbai the highway was good until Surat. We stopped for a tea just about 15km before Surat. A small discussion with the locals at the tea shop helped us to understand the seriousness of the current situation all over Gujarat. We decided to ride further through the highway hoping that there will not be any problem from the protesters to the travelers but we where wrong! after another 10km ride, just before a toll gate we saw the vehicles taking a U Turn from the double lane highway! we understood that the situation is not right for us to ride further so we also took a U Turn and started to ride back. We really didn't know what to do at that point of time and we where just looking for a safe place to stop. luckily, we saw a police crime branch office on the opposite side of the highway and decided to go there to take some time out and think about the next plan of action to get out of Gujarat. We spoke to a few officers at the crime branch office and got multiple advises. they advised us to find a hotel on the highway and stay back in Gujarat until the things get settled. but i thought it was not an option right now because it could get you stuck in Gujarat for days. So i decided to check the alternative routes to get out of state. finally we found a route which was a longer route through the villages of Gujarat to reach Rajasthan. We rode almost 700km that day under the desperation to get out of Gujarat. We saw rallies taking place in and around the routes we took with very risky circumstances. At about 7:00PM in the evening we reached a village called Balasinor and stopped there for fuel and tea. We still had to cover another 120Km to enter to Rajasthan. We both were very tired due to the long journey so far but we had to push ourselves to a safe place before we rest for the day. luckily after speaking to the guys from the restaurant where we had our tea, we got go know that riding further is very dangerous and it was better to find a place to rest and ride early morning to get out of Gujarat. These guys where so helpful and kind that they helped us to find a guest house to stay over night in another village called Kapadvanj which was about 15Km away from that restaurant. it wasn't easy to check-in to that guest house because they where not ready to give the rooms due to the tension around. finally we manage to convince them and gave all our identity documents to hire the room for the night. We were tired till the toe, crashed and slept off like babies.
Day 7 Kapadvanj - Udaipur - Ajmer
While leaving Kapadvanj at 5:30 in the morning we had only one thing on our mind. "Getting out of Gujarat!". We had to ride through Madosa which is the most effected village in Gujarat due to the tension. With God's grace we managed to cross Madosa and the Gujarat-Rajasthan boarder without any problem. We felt so relieved and happy after entering Rajasthan. Rode all the way to white city ,Udaipur and had our breakfast moving around the city. Explored the Udaipur city palace overlooking the Lake Pichola, the grandeur and beautiful architecture left us awestruck. We also visited the vintage and classic car collection at the Udaipur Palace, since we reached Udaipur by 10 in the morning and finished having a look ar couple of places by 12.30 PM, we decided to ride till Ajmer before sun set and rest there. The roads where very good from Udaipur to Ajmer. Had our lunch on the way in the highway and reached Ajmer 5:00PM. Took a hotel room to stay over night. Got fresh and then visited the Ajmer Darga. Had dinner and got back in the hotel to switch off for the day.
Day 8 Ajmer - Jaipur - Delhi
As expected the roads where good from Ajmer to Jaipur. Reached Jaipur by 10:00 AM. By the day 8 we had already done 2600+ kilometers and It was time for the bike's service. We directly went to the Royal Enfield service station in Jaipur to get the scheduled service done. Dropped the bike at the service station and got out to explore the pink city, Jaipur in a auto rickshaw. Went through the old pink city gate of Jaipur to see the famous Amer Fort. It was a must visit place if anyone visits Jaipur. The fort was worth seeing. Then we headed back to the Service station to pick up the Bike. The bike was serviced and ready to ride further. 2:00 PM in the afternoon we started from Jaipur to Delhi. It was never expected to have such a bad highway to reach the capital of India! The road was dusty, polluted and the traffic was horrible! It took 7 hours or more to cover the distance because of the above mentioned reasons! It was planned to meet one of my very good friend, Arjun Sandhu. We used to work and stay together for years while we where in London, UK. It was almost after 8 years that we were meeting and i was so excited about it. He was so kind to arrange us a stay in his office space. It wasn't easy to find a hotel stay that night due to the Rakhi festival happening and moreover we just needed a place to crash after the tiring ride from Jaipur to Delhi. We reached his place by 10:00 PM, dropped the bags at his place and went for dinner with his wife Richa Sandhu and brother Anand Sandhu. After dinner we got back to the place he arranged for us to spend the night.
Day 9 - Rest Day in Delhi
It was 9 days since we started our ride and it was obvious to have so many dirty clothes to wash! i found a laundry nearby and took all the dirty clothes there for washing. There was another major issue which was disturbing our minds to ride further. Due to the 8 long days journey on a motorbike and being a pillion rider my wife developed severe pain in her spine, it was hard for her to bare it. I could see how badly she was struggling to manage on the motorbike. We moved out of Arjun's place and took a hotel room. it was very important for us to talk and decide how to go about further with the ride. finally we mutually decided that I will continue the ride from Delhi and she will take rest for the next couple of days and if the her pain settles then she will join me wherever i am or else she will take a flight back to Bangalore. Arjun had invited us for dinner out that night. Arjun, Anand and his sister Aradhika were there to have dinner with us. we had a great time with them. We cant thank them enough for the hospitality. They treated us like heroes! :-)
Day 10 - Delhi - Amritsar, Punjab
It was very hard for me to leave my wife and walk out of the hotel room to continue the ride. I was missing her presence throughout the ride. The bike was light now because of lesser baggage and no pillion. I was riding on an average of 80km. After Riding through some part of Haryana i entered Punjab. After entering Punjab I started feeling the happiness in the air. The people in Punjab was so welcoming and fun loving. I was stopped at so many places in Punjab by the locals just to ask about my trip and click pictures with me, I felt like a celebrity :-P . The roads where amazing to ride through i reached Amritsar by 4:00PM and rode all the way to Wagah Boarder to witness the parade. It was very hot and humid in Amritsar. The parade is one amazing event which every Indian must witness. I was pumped after the parade and I decided to carry an Indian flag on my bike for the rest of my journey.
After the parade I went near the Golden Temple in Amritsar and found a Place to stay overnight. Got fresh and went to visit the Golden Temple. I felt so welcomed by the people in the Temple because of their good gesture and kindness. Had dinner in restaurant and hit bed early.
Day 11 - Amristar, Punjab - Verinag, Jammu and Kashmir
I started the day by visiting the Jalianwala Bagh by 7:00 in the morning. It was impossible for me to leave Amritsar without visiting one of the most historical places in the Independence of India. It was hardly 5 minutes walk from the Golden Temple, spent some time at the Jalianwala bagh to pay respect to the martyrs. Started Riding from Amritsar towards Jammu just after breakfast. It didn't take much time for me to reach the Punjab - Jammu and Kashmir Boarder. I could see the Himalayan Terrains from far. From the time i entered Jammu and Kashmir, the entire landscape changed. i felt like i was riding in the Himalayas already. There were good and bad roads on and off and the beauty of Jammu and Kashmir slowly started to smile and welcome me. The Indian Army soldiers and trucks started showing up on the road more than the civilians and civilian vehicles. The air and the sky in Kashmir was so clean compared to the road i rode for the last 10 days. The roads were narrow with sharp bends and curves which made me ride slow, had my Lunch after crossing the city of Jammu. Whie having my lunch i realized that my phone network is no longer working after entering Jammu. The locals in Jammu told me that only the local sims or postpaid sims work in Jammu. i went to a mobile shop in jammu and bought a local sim card after giving the identity document copies. I called up my wife to inform about the new number. She told me that she was trying to get in touch with me to let me know that she is now ok and will take a flight tomorrow morning to Srinagar joining me to continue the ride with me. i thought i will be able to reach Srinagar before sunset but after riding through Udampur and Patnitop i managed to cross the Jawahar Tunnel near Banihal by 7:00PM only. This tunnel is the entrance to Kashmir Valley by road. There are two tunnels one in each direction of vehicle movement. Total length of Jawahar tunnel is 2.5KM. It takes 5 Minutes to cross the tunnel. Both ends of the tunnels are heavily guarded by security personals. After crossing the tunnel i realized that it is not possible for me to ride any further in the night because of the cold weather and road. So i decided to look for a place to stay over night. unfortunately, it was not the area i could easily find a place to stay. Finally i reached a truck halting place called Verinag. I got a matchbox sized room there to stay over night. Had dinner from the roadside dhaba and spent the night.
Day 12 Verinag, Jammu and Kashmir - Pehelgham - Srinagar
As my wife was expected to land in Srinagar by 12:00PM , I decided to ride to Pahalgam and then ride to Srinagar. It was definitely worth visiting Pahalgam. The landscape in Pahalgam is so beautiful and breath taking that it makes you dream about heaven. It was truly the heaven on Earth. The amount of military trucks and soldiers in that area are intimidating at times but when you look around and see the beauty of Pahalgam, it makes you forget the rest of the things around you.
I reached Srinagar by 1:30PM and by then my wife had already landed and took a cab to reach Lal Chowk. We directly went to the most famous Dal Lake and took a house boat to stay overnight. Took some rest in the afternoon and explored the Dal Lake and surrounding areas in a Shikara.
Day 13 - Srinagar - kargil
Just before we started to ride, the feel of taking on toughest Himalayan terrain was already kicked into our minds. We knew that the ride for the next one week is going to test us in all aspects. Having my wife back was a biggest boost for me to take on any challenge. We started early in the morning from Dal Lake. Rode through Sonamarg, the weather was perfect to ride. After passing a village called Wayul we saw the Sind river flowing for the first time. The green topped Kashmir Valley and the roads just before we reached Zozila Pass was just perfect. About 20km around Zozila Pass was bad. It was the first test on my ability to take on such roads. It was difficult for me to balance on those because i had a pillion rider and almost 40kgs baggage! but the machine i was riding was perfect for those roads and she was carrying us with ease. She started to make me fall in love with her.
We had a short stopover on top of Zoji La Pass to enjoy the beauty around. We were already 11,640FT above the sea level. Just after Zoji La Pas we noticed that there is a very dramatic change in the landscape. The greenery around us faded away and dry, dark brown mountains had taken over. The roads throughout from there on were good and bad on and off, especially in Baltal. As per the schedule we reached Drass town by lunch. Drass known to be second coldest inhabited place in the world! In peak winter the temperature there drops upto -60 degrees which impossible for humans to survive there at that time of the year. We saw so many families walking on the road, carrying all thier belongings on ponys. One family told me that they are going to Jammu because the winter is around the corner and it will not be possible for them to stay there. I asked them how long does it take to reach Jammu, they replied, a month by walk! This conversation with them made me realize how lucky and blessed we all are. We keep complaining for what we don't have and always want more. These people are showing us what is life is all about. Appreciate what we have and be thankful to life.
The Kargil war memorial was the next destination we stopped. was just 5kms away from Drass town. The memorial is beside the famous Tololing Hill. The memorial has a huge epitaph with names of all the officers and soldiers who died in war. The martyrs grave yard made me feel extremely respectful to Indian Army for putting their lives in front to save ours. Slowly the temperature started dropping as the evening approached. We reached Kargil town by 5:00PM and took a decent hotel room for the night to spend. The shops and restaurants in Kargil close very early. Because of that we only managed to find some roadside food to kill the hunger for the night. The hotel we stayed was on the shores of Suru River and the flow of the river was loud that we could hear throughout the night.
Day 14 - Kargil - Leh
The first major town we reached after leaving from Kargil was the Mulbek which has a Huge statue of "Future Buddha" known to be build in the 8th century on a single rock. just a few minutes ride from Mulbek we passed through the Namika La (12,198ft) which has breathtaking view around you. About 42Km from there we reached the highest pass on the Srinagar- Leh Highway which is the Fotu La Pas(13, 479ft). The next stop was at the Lamayuru village which is home to one of the oldest monasteries in Ladakh, dating back to the 10th century. Around the Lamayuru there is a very unique landscape known as the Moonland which gives you a feeling that you are standing on Moon. Further up we reached Nimmu Village, where we saw the famous confluence of Indus and Zanskar River. The Indus was was looking clean and green while the Zanskar was wild and muddy. After Nimmo the roads were pretty ok and straight until Leh. We rode through the magnetic hill and felt the magnetic force pulling the bike uphill. It was an experience which cannot be described but felt. It took another 45 mins for us to reach the Beautiful Leh Town. It was only afternoon when we reached Leh. So after checking in in a hotel I decided to go out and get some very important tools which we must for the journey ahead. The next few days we will be riding through one of the most difficult and remote terrains in Leh,Ladakh which is prone for bike breakdowns due to the uneven, slippery, rocky and muddy roads ahead. So i went out and brought some of the important tools to carry in case of any breakdowns, We had our dinner at the hotel we where stayed that night and went to bed.
Day 15 - Leh - Nubra Valley
This ride was a mixed bag of emotions. We started from Leh at 6:00AM. It was very cold and windy. The roads started pealing and fading away as we approached the uphill roads of the highest motorable road in the world. It was getting tougher every minute to ride further because of the deadly roads and the weather. After having stopped at North Pullu for permission to ride further the weather dramatically started to drop. For the first time in the journey I felt the biting cold. My hands where frozen inside and was very hard to ride on. The oxygen level was dropping every meter we go uphill and it was making difficult for us to breath. After fighting out hard finally we reached the highest point of the world's highest motorable road, The Kardung La Top (18,380 ft above the sea level). It was an amazing feeling to achieve that feat and thought me a very valuable lesson for life that "there will be always a lot of obstacles and reasons around to stop you from what you what to do or achieve in your life. But if you have the determination, passion and courage to overcome all these, then you can conquer anything and everything in life". within 5 minutes of time at Kardung La Top my wife developed altitude sickness and we left immediately. We rode away from Kardung La Top. Even though riding on the high altitude for the last 4 days and acclimatization to the weather, it didn't help her to stay stable in Kardung La Pas. This shows toughness of the Terrain we are riding on. After a careful ride downhill from Kardung La Pas we reached the South Pullu military base camp where military officers were serving free hot tea for the travelers. That one cup of tea really helped us to regain our breath and gave some heat in our body.
Riding further down we reached a place called Khalsar which is connecting the silk route to Pakistan and further to the china border is the most beautiful ride. It took us through the mesmerizing Nubra Valley which is known to be the gateway to Heaven. The low altitude landscape was breath taking!. We rode all the way till a village called Panamik which is famous for the hot water springs. Its really amusing to see and feel the hot water coming down the hill and still remaining hot in such weather conditions. The road from Panamik heads to Siachen Glacier Base Camp, but civilians are not allowed to visit there. So we turned back to Khalsar to go towards the Pakistan border, Turtuk. It was already 5:00 in the evening and we managed to get to a Diskit village before sunset, took a hotel there to rest for the night.
If you haven't been to Nubra valley while your trip to Ladakh, you are almost missing out on the heart of the Ladakh.
Day 16 Diskit- Hunder - Leh
We were dead tired due to the ride yesterday, so it took longer than usual to get back the energy to ride back to Leh. A place called Hunder is just about 14kms from the place where we were staying. Hunder is famous for white sand dunes and the double humped camels known as the Bactrian Camels. A ride on the camel through the white sand dunes is a must and is a wonderful experience. On our way back from Hunder to Leh we saw the 106 feet tall Buddha statue in Diskit. Now you know that you have to ride back through the roads you came yesterday to get back to Leh will create a physiological feeling in your mind which will make you prepared better for what to overcome. The ride back was quicker because of the awareness of the road conditions in that area. Relived the emotions once again what we went through yesterday. Except an hour delay in Kardung La Pas Due to landslide, rest of the ride was nothing dramatic than expected. We reached back in Leh before the sunset, took a room in the same hotel where we stayed the last time and went out in the evening to explore Leh market and have dinner.
Day 17 - Leh - Pan Gong Tso Lake
The route to Pang Gong Lake is not has challenging or scenic as compared to the route to Nubra Valley. After 35km ride from Leh you get the first deviation from a small town called Karu. You need to register your information at the Karu Military base to go further. After taking the next deviation from Skati, in 35km of ride we reached the 3rd highest motorable road in the world know as the Chang La Pass (17,688ft above the sea level). The weather and altitude was ok there comparatively to Kardung La Pas. After Chang La Pass the roads are bad on and off. From a place called Tangtse a deviation to smaller to Pan Gong Lake will motivate you that you are closer to the most beautiful lake in the world. the roads are good from Tangtse until the Lake. You get to see wild horses and Yaks while riding through that road. We started feeling little low after riding from Leh towards Pan Gong Tso Lake because the route was not as scenic as compared to the route to Nubra Valley. So we even started thinking that is it really worth to ride all the way just to see a Lake! oh boy we were wrong when we saw the first view of the Pangong Lake from far!!!! That view brought the smile and energy back in us to ride further. The spread of blue is endless, its a sight to behold. As soon as we reached, we started looking for the best place to hire tents to stay overnight. We found a very beautifully located tent setup just on the lake shore. We hired a tent there for the night, kept our bags inside the tent and went near the lake to feel the most perfect place on earth.
Although the tents that we hired we comfortable but there was no power at 10 PM since the lights work on a generator and are switched off. Although I managed to get a good sleep my wife was Terrified because the wind was blowing too hard which made her feel that it will blow the tent away, she kept waking me up at regular intervals since she is scared of darkness and it was pitch dark, nothing around was visible. That night for her was dreadful.
Day 18 - Pan Gong Tso Lake - Leh
I had mixed feelings while riding back from Pan Gong Lake to Leh. This will be the last ride for my wife as she was taking a flight from Leh back to Bangalore the next morning. It was not easy for a pillion rider to ride through one of the most dangerous terrains in the world. it speaks volume about the trust, confidence and belief she had in me as a rider to sit calm, steady as a pillion. She stood strong even at times when i felt it was difficult. She gave me the strength to ride on and to face all the obstacles that came on our way. I don't think this ride from day 1 would have been this smooth if she wasn't there with me.
Reached back in Leh early which gave us time to walk through the Leh Market once again and had dinner with a couple we met in Pan Gong Lake who are also from Bangalore. I met with another gentleman in Leh Market who is from Mumbai and he also joined us for dinner. After getting back in the hotel room we finished unpacking and packing her stuff separately as she was catching an early morning flight to Bangalore connecting Delhi.
A trip to Leh - Ladakh is not just a journey its an experience which will be cherished throughout your lifetime, it will leave a dent on your mind. A nostalgia will be remain forever.
Day 19 - Leh - Sarchu
After dropping my wife at the airport I took the road to Manali which is known to be the most deadliest road to ride. The best part was the guy whom i met in Leh joined me as a pillion rider to Manali. His name is Naresh and he joined me because he wanted to experience the Leh - Manali Highway once again as he traveled through that road 10 years back. He had his flight booked from Delhi to Mumbai, So he decided to ride with me until Manali and take a bus from Manali to Delhi.
We stopped in Karu for breakfast, filled the tank and also carried extra petrol in cans. we knew that this ride is not going to be that easy to complete. After moving out from Karu the roads started to disappear. These muddy roads were narrow and dangerous, trucks and buses pass through the road. You have to save yourself from falling a good few hundred meters down or getting rubbed against the mountain walls. It was clearly visible that the harsh winter is around the corner as some of the hills were covered with snow and the roads were wet and slippery because of the ice formation on shiny rocks which we were riding on. The uncertain weather conditions and horrible roads was making us ride even slower than expected. But above all these hurdles the enchanting valleys, rugged terrains, picturesque mountains and scenic landscapes was amusing and encouraging us to ride further.
We reached One of the highest mountain passes in the Ladakh region, the Tanglang La pass, which is the highest pass on the Leh - Manali Highway and the 2nd Highest motorable road in the world. You will be able to experience the feeling on riding above the clouds and approaching close to the doors to go out of sky. The way down from Tanglang La Pass was very steep and slippery. The weather was already below zero in the afternoon and it was dropping further as the time went by. We reached Pang by 1:00 PM and stopped there for lunch. The scenery of this place is breathtakingly different any other place in Leh - Manali Highway. There is one straight stretch road in Pang which is more than 20 km long! the ride though that road was truly amazing.
The next was the Lachulung La which welcomed us with the water crossing which has very unpredictable force of flow which can easily make your bike float and slip off and drop a certain to death. Luckily we didn't have to face the brute force of that water crossing because the flow is lesser during the afternoons. We were already feeling the brutal weather condition but the shadow games played by the sun and the mountain was entertaining us. The next 40km stretch through the Gata loops until Sarchu was the most difficult test of my physical and mental strength and the ability to overcome the obstacles in life. My hands and legs froze and I was not able to move them to ride the bike, my neck and back muscles were sore and my bones and joints started to pain badly. I wanted to get to Sarchu as soon as possible and find a place to rest for the night but it felt like ages to cover that stretch to reach Sarchu. Finally at 7:00 in the evening we reached a tent in Sarchu. i just got out of the bike and ran inside the tent to get some heat for my body because i was freezing to death! the temperature was dropped drastically during the evening and it was -10 or below while we reached Sarchu. The family which was mananging the tent gave us hot tea and some blankets to cover ourself to stop shivering. The shivering continued for about 15 minutes until the blanket and the tea started helping me to regain myself. They prepared and gave us a very nice dinner to kill our hunger. Straight after the dinner I got inside my sleeping bag and put more blankets on top of the sleeping bag to help me beat the cold. Naresh was also feeling the same but not to the level I was. He discussed the journey so far and try to close our eyes to get some sleep.
I was mentally and physically tired due to the most horrible ride of my life. I wanted to get some sleep so badly but there was something unexpected was waiting for me to experience. As the night went by the temperature dropped below -20 degrees and the wind blowing outside was so strong that it was literally shaking our tent and felt like we will fly away any minute. I was half asleep and started feeling something magnetic around me. I felt like someone is holding my neck so tightly and I struggling to breath. I could see myself in a dark, remote and empty land calling out for help. I wanted to wake up from my sleep but i was not able to. My neck was feeling so heavy and i was not able to move my hands and legs. Somehow i managed to open my eyes but around me was pitch dark and the sound from the wind hitting on the tent was triggering my fear to close my eyes to get some sleep. i really don't how i managed to get through that night but all i know was i lived and died every single minute of that night.
Day 20 - Sarchu - Manali
After the early morning tea we started our ride to Manali. It was very difficult for me to forget what i went through last night and ride with a fresh mind. It took sometime on the road for me to understand and put my concentration back on road other than what happened last night.
The next highest pass we pass through was the Baralacha La Pas which is surrounded the mountains of Pir Panjal and Himalayas. this place is also famous for the Suraj Tal Trek. ZingZing Bar is one of the highest roadside bars in the world. It was truly the most peaceful place in Leh Manali highway where i found myself back completely from the trauma i went through last night. Jispa was the next on the way and it had a charm of scenic stretch beside the Chandra river. The lush greenery and valleys around Jispa was telling me that the mother nature is calling me back home. The scenic views and the high mountain ranges was getting rich through the way from Jispa to Keylong and beyond. finally we started to go uphill to the famous Rohtang Pass which is the last Pass to complete before i complete the Leh - Manali Highway. Rohtang Pass is famous for the snow capped mountains but unfortunately it had melted and clearly the signs of global warming was visible. The next 50kms to Manali was filled with local tourists and vehicles from Manali. The downhill road were peaceful and the atmosphere brought back the thougts in my mind from last night and made me realize how lucky i was to be alive after riding through the most dangerous Himalayas for the last 10 days. It brought a strong belief in my mind that i can face and overcome any type of situation in life.
Day 21 - Manali - Chandigarh
It was time for the bike to go through the next major service done. I found the Royal Enfield service station on the old Manali hill top. The bike also has some minor issues which were expected after taking on the Himalayas. The mechanic fixed the bike and by the time we left from Manali, it was already 2:00PM. By the way, As planned, my pillion rider Naresh was suppose to take a bus from Manali to Delhi to catch his flight to Mumbai. But he said he prefer to ride with me rather than taking a bus. So we started from Manali and passed through Kullu and reached Mandi by 6:00PM. The Himachal roads where so welcoming and not so welcoming at times. The road and the traffic from Belaspur until Nalagrah was very bad due the number of trucks that run through that route. It was 11:00pm when we reached the center of Chandigarh city. Took a hotel room to spend the night.
Day 22 Chandigarh - Jhansi
Naresh had to catch a 1:30PM flight from Delhi. so leaving early in the morning was important. We left from Chandigarh very early and had our breakfast somewhere on the way. The roads were amazing. so we managed to reach Delhi by 11:00AM. I dropped Naresh to the nearest metro station and said goodbye to him. He was truly a friend to be around and the time we spent together riding definitely made us friends for life!
I wanted to ride as much as I could on that day because i wanted to get back home so badly and be with my wife and my lovely daughter. I took the Yamuna express highway from Delhi to Agra. the highway is good except the draw back of having less petrol stations and the access and exit from the ones available. I reached Agra by 2:00PM. The most interesting part in Agra was i didn't see the Taj Mahal even after riding few meters away from the Taj Mahal entrance gates! I think I am the only person in the history that visited Agra and did not see The Taj Mahal!. There was a reason behind it because I had promised my Wife that we will go and see Taj Mahal together.
I rode through Dholpur, Morena and Gwalior to get to Jhansi. The highlight of day was that i rode through 6 states of India in a single day! Punjab, Haryana, New Delhi, Uttar Pradesh, Rajastan and Madhya Pradesh(780KM). It was also the longest ride i did in a single day! Took a place in Jhansi to stay and decided to ride to Nagpur the next day.
Day 23 - Jhansi - Nagpur
Because of the long ride yesterday i slept off like a baby and got up late, by 10:00AM! Got fresh quickly and started to ride toward Nagpur. Had a quick breakfast on the highway and reached Sagar by 3:00 PM.The highway was good to ride, so managed to reach enter Nagpur city by sunset. Rested for the day.
Day 24 - Nagpur - Hyderabad
The highway AH43 was just the kind of roads i was looking for to get back home as i wished. riding through the villages of Madhya Pradesh and speaking to the locals i heard one thing in common from everyone.. NO RAIN! Global Warming indeed... reached Hyderabad city by evening and went out to taste the authentic Hyderabadi Biriyani. After taking suggestions from few people i went to a hotel they all recommended but the biriyani i had was not good as i expected it to be.
Day 25 - Hyderabad - Bangalore
I woke up early because of the excitement of getting back home by evening to be with my wife and daughter. Unexpectedly, i met with the Badminton superstar of India, Miss. Saina Nehwal and her father at the hotel I was staying. She was there for some documentary shoot. I spoke to her and her father for sometime and got some valuable inputs from her father to include in my next ride. It was really nice meeting with Miss. Saina and her Father.
I took the most amazing double line stretch of road from Hyderabad to Bangalore and the 570Kms done in 8 hours time! Met with a couple, Mr. Ali and his wife on the way who were driving back from Hyderabad to Bangalore after spending their weekend. We had small chat over a tea and he also helped me to get my phone battery charged in his car. The Bangalore city welcomed me back with a speeding fine of 300Rs :-) . Reached home by 6:30PM and the feeling I had when I saw my wife and daughter was something i cannot describe in words.
After 25 days of riding through the incredible India finally I have reached back in Bangalore where I started my journey on the 21st of August. 9,920 Kms Covering 15 states, 27 cities. Weather highest of 42•c to the lowest of -20•c. Riding through the seashores to 18,380 feet above from the sea level which is the highest motorable road in the world. Through high tech highways to unimaginably destroyed road which reminds you of the fine line between life and death every second while you ride through. Catching up with all buddies, making new friends, meeting all sort of people from different walks of life. Lush green Mountains, Hills, beautiful Himalayan terrains where each and every mountain looks different from each other in colour and size, paddy fields, dry lands, sand dunes, forests, lakes, rivers, sea and more... I cannot conclude this without mentioning about the machine i which took me through this journey. what an incredible machine! This trip wouldn't have been possible the way i described if the bike i rode wasn't good enough. This ride is definitely the best ever ride of our life and it will always remain the best of all for years to come. Remember... The ride never ends for a true rider...! until then take care , Ride Safe and
Signing Off...
Ashfaque