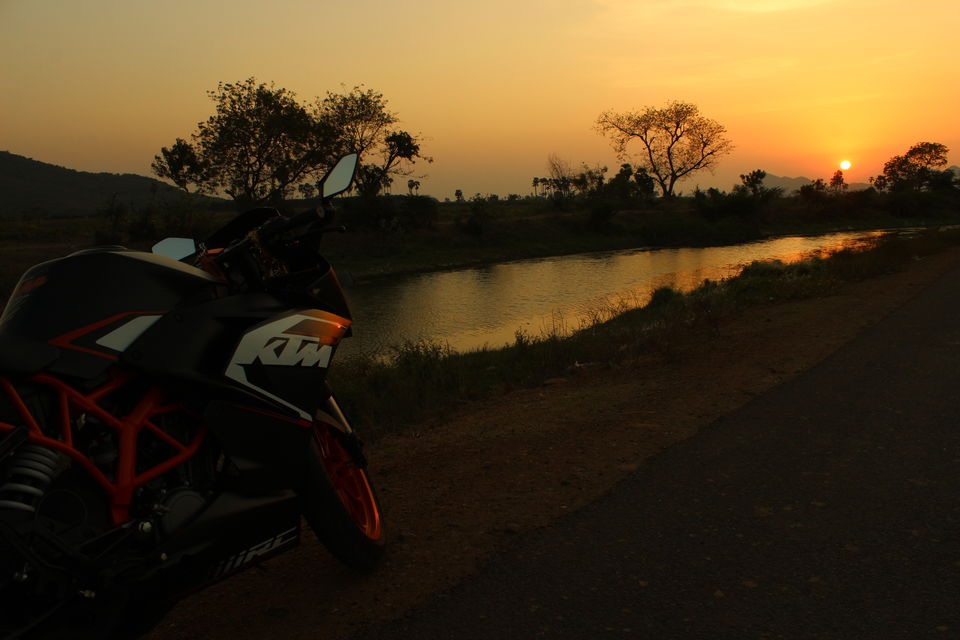 To start you off with, I guess I'll have to answer the question:
Why Kanyakumari?
The answer to this one stems from early hostel memories. I spent almost 7 years of my life in a hostel room and the only escape from this was the annual summer break. The road that took me home back then was the NH5. A specific sign board is still etched out: White in Blue it read out informing how the stretch to my right, led to Kolkata and the one opposite to it to Kanyakumari.
Now I'd say Kolkata was a stretch too far, probably for some time later. But I had to visit this other place and my two wheeler would be my companion on this journey. Except, I did not own a bike till about last year.
But dreams do come true. I set out on finally on the aforementioned date, 18th December 2016.
Here's what I carried with me:
-- A 15inch mac book pro (thanks sis!)

-- A quechua backpack 70liters
-- A wildcraft backpack 50liters
-- A phone and a power bank
The pictures that are about to follow except for the screenshot of the map were all captured on my Canon EOS-70D with 18-135mm, 55-250mm and 50mm prime lens. My standard gear. I borrowed a few batteries to keep the journey captured, so this made for the 4 extra batteries. To keep the 70D company was the Gopro hero4.
So how do you do this? You start the journey the moment your college closes off for the Christmas break.
Start time: 3:45pm towards Chilakaluripet (Home). 320 kms away