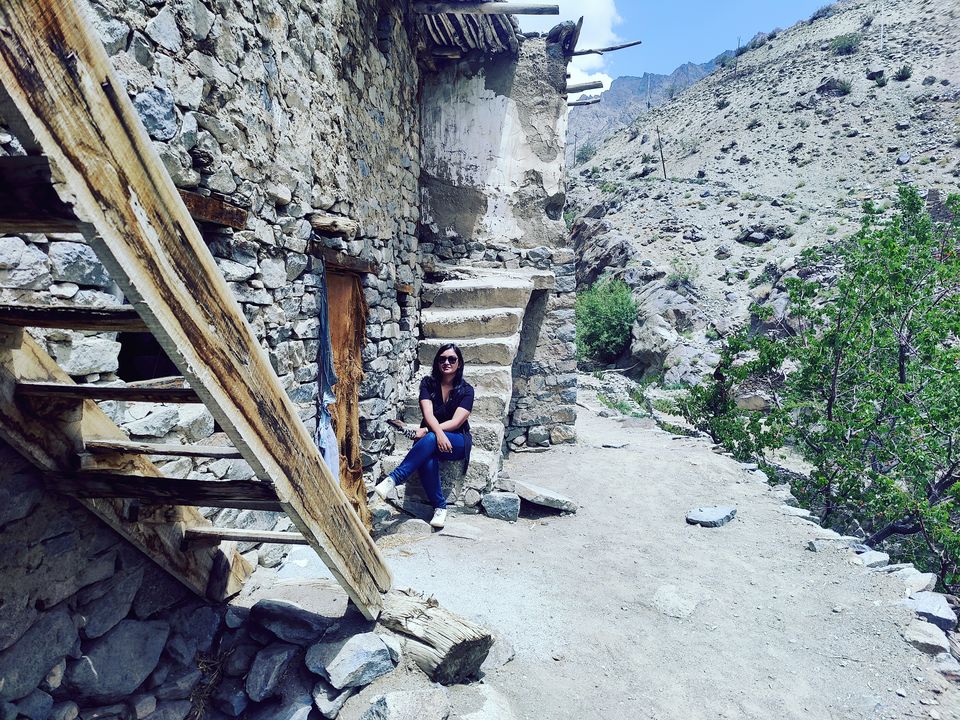 I know that you don't know about this beautiful hamlet near Kargil. I know it is not in your Ladakh travel itinerary yet. I know this because when I visited this place, it was me, my husband and Stenzin (our driver) who were the only visitors here.
This 'ghost' village receives visitors only once in a while, and can be considered as a hidden gem.
Hunderman is an abandoned village located about 10kms from Kargil. To reach the village, one has to ask the locals for the directions. We left the highway and took a left turn onto a dusty road going uphill. There were no other vehicles on this road. After going for a few kilometers, we found a small board with Hunderman written on it. We got down and enquired about this place. Some villagers were there, and they were happy to receive visitors and eagerly accompanied us to this village.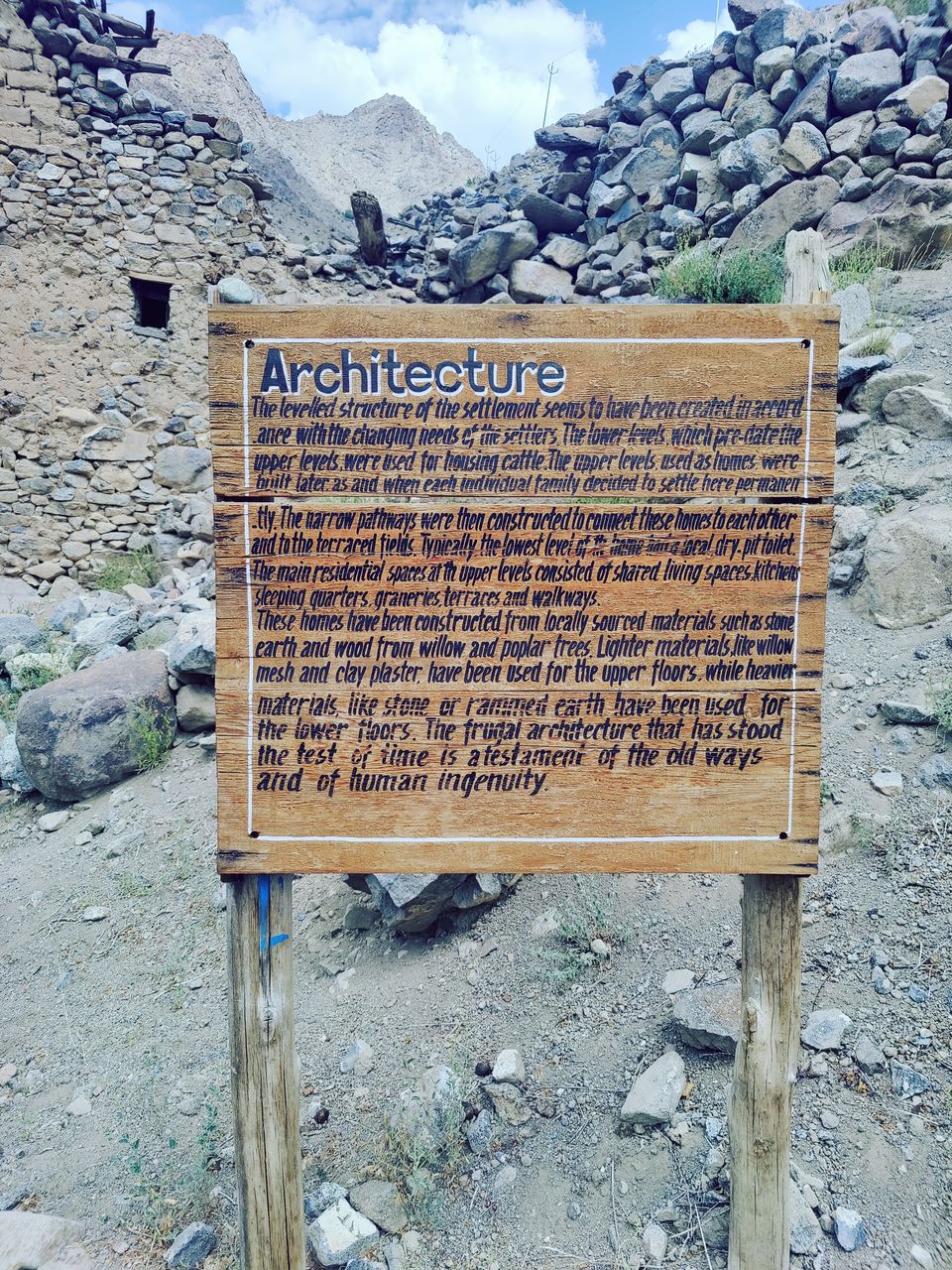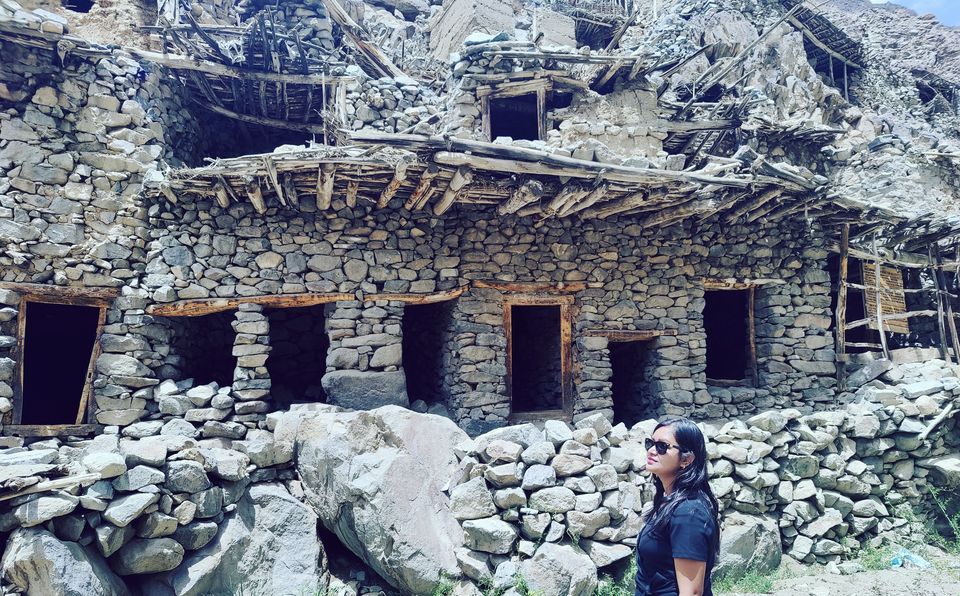 From the distance, it looked like an old dusty photograph. As we began climbing down the steps, we actually stepped down the lane of memories. Innumerable bullet marks on the walls of the tiny houses looked fresh as if it was just yesterday when the bullets were showered mercilessly.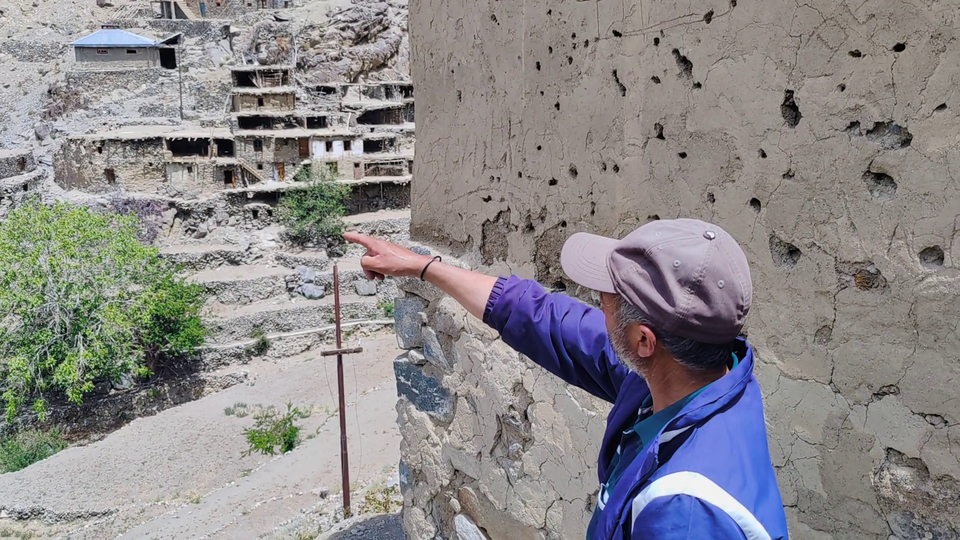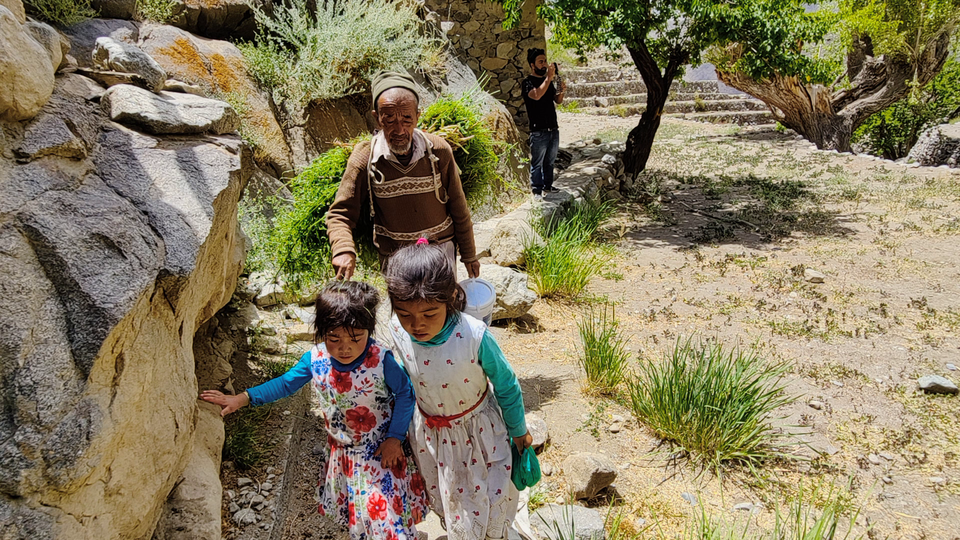 The history:
Hunderman, located amidst the craggy mountains of Kargil was a part of Pakistan from 1947 to 1971. This village got trapped in the crossfire during the 1971 India-Pakistan war and came under the control of India. Many villagers fled overnight to Pakistan leaving behind everything. The ones who chose to stayed back became Indian citizens. Hunderman became a ghost village ever since then! The villagers migrated and settled at a nearby location.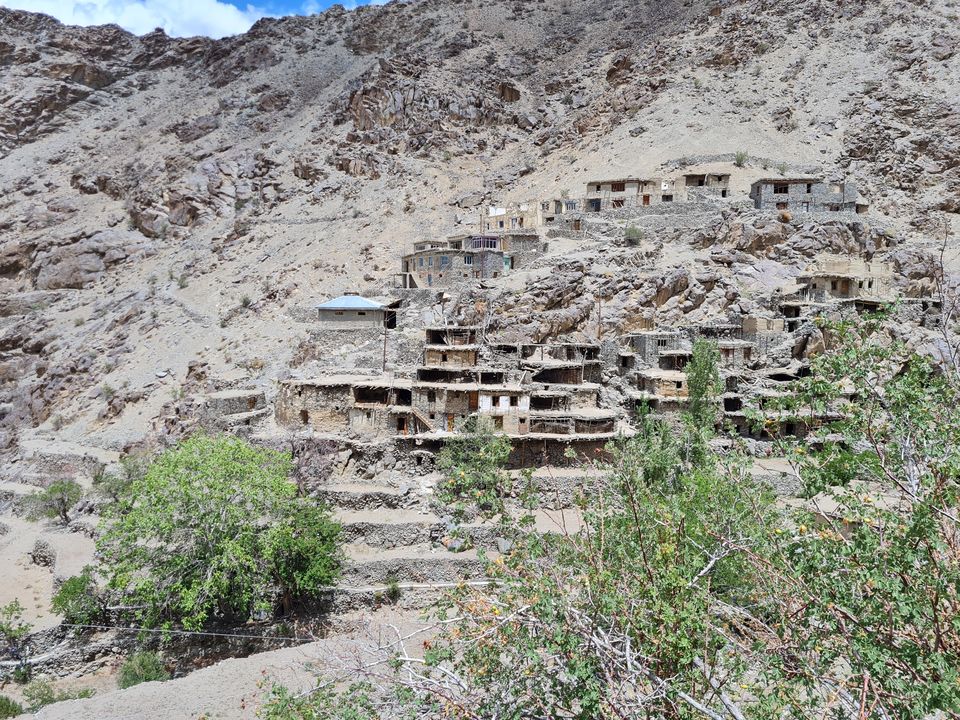 In 2015, Ilyas Ansari, converted this village into a living museum and named it 'The museum of memories'.
On our visit to Hunderman, we were guided by Ilyas Ansari's brother and he showed us the village and his ancestral home.
The Museum of Memories:
Our guide opened the door of one of the houses on the upper levels with a primitive lock and key, that I had never seen before and we stepped in to a life before 1971. Utensils , coins , photographs , jewellery, ID cards, letters, bullets and guns from 1971 were all preserved and stored. He also showed us the photographs and letters of his ancestors who are now settled in Pakistan.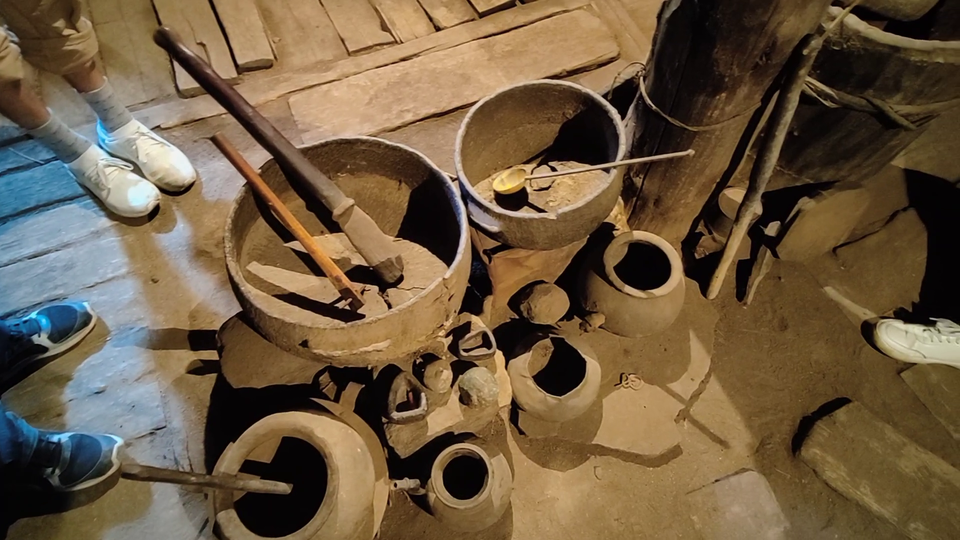 The houses had lower levels and upper levels. The lower levels were used as animal sheds and the upper levels had kitchens, living rooms, granaries etc.
Present Day Life in Hunderman:
No!, Hunderman was not a government funded museum where the valuable items bearing historical importance were stored and displayed under lock and key. It was Ansari's museum, where he tried to preserve everything with the little money that he could afford. Most of the valuable items were displayed openly with hand written notes of 'do not touch'.
He narrated his unfortunate situation and we could feel his pain. With no government aid, it was difficult for him to preserve and protect the items. There have been visitors who also stole guns from this place. Since, he was alone he could not protect the items with such historical value.
We walked from house to house soaking in the vibes of the bygone era. Everything stood frozen in time as if it was just yesterday when this little village was bustling with activities, people, voices and emotions. One lone apricot tree stoodloaded with a treasure of apricots but no one to plunder. We plucked a few and savoured the delicious fruits.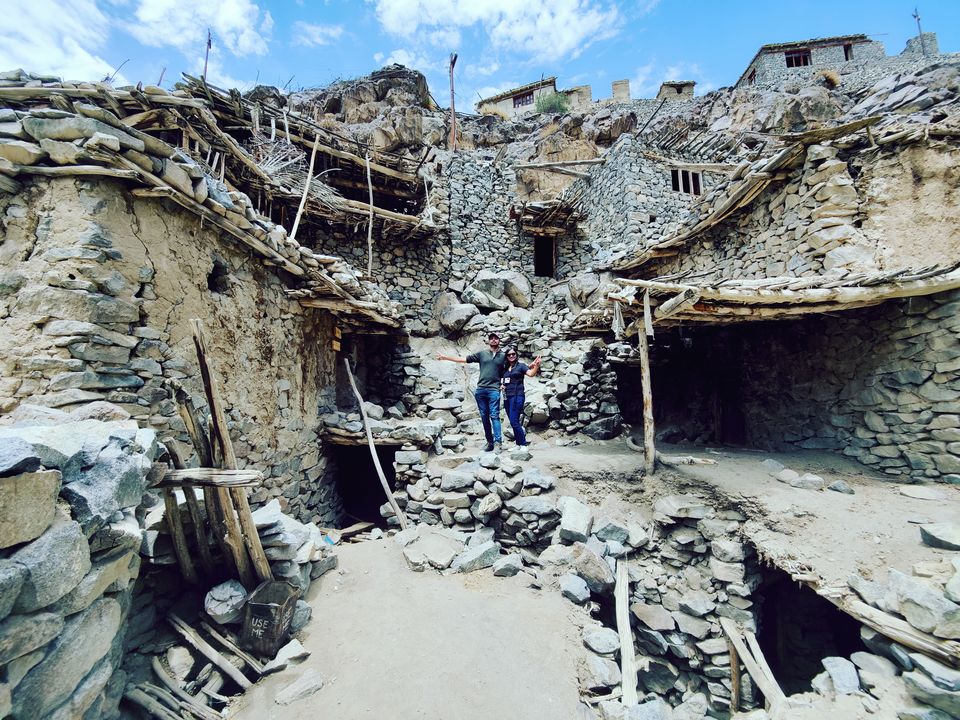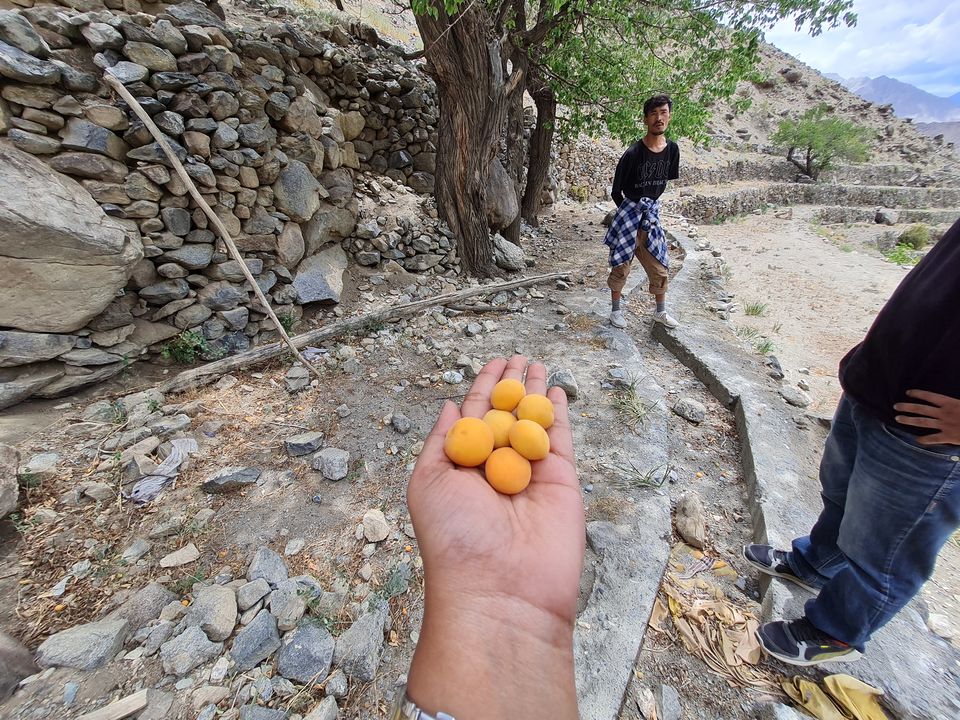 A peek into Pakistan
We climbed up the stairs and onto the road. There was a little shop selling snacks. The shopkeeper informed us that he rented out telescopes and could help us have a glimpse of Pakistan. We hired the telescopes and the adjusted the lens. Through the lens we could get a glimpse of a Pakistani army Bunker and a mosque.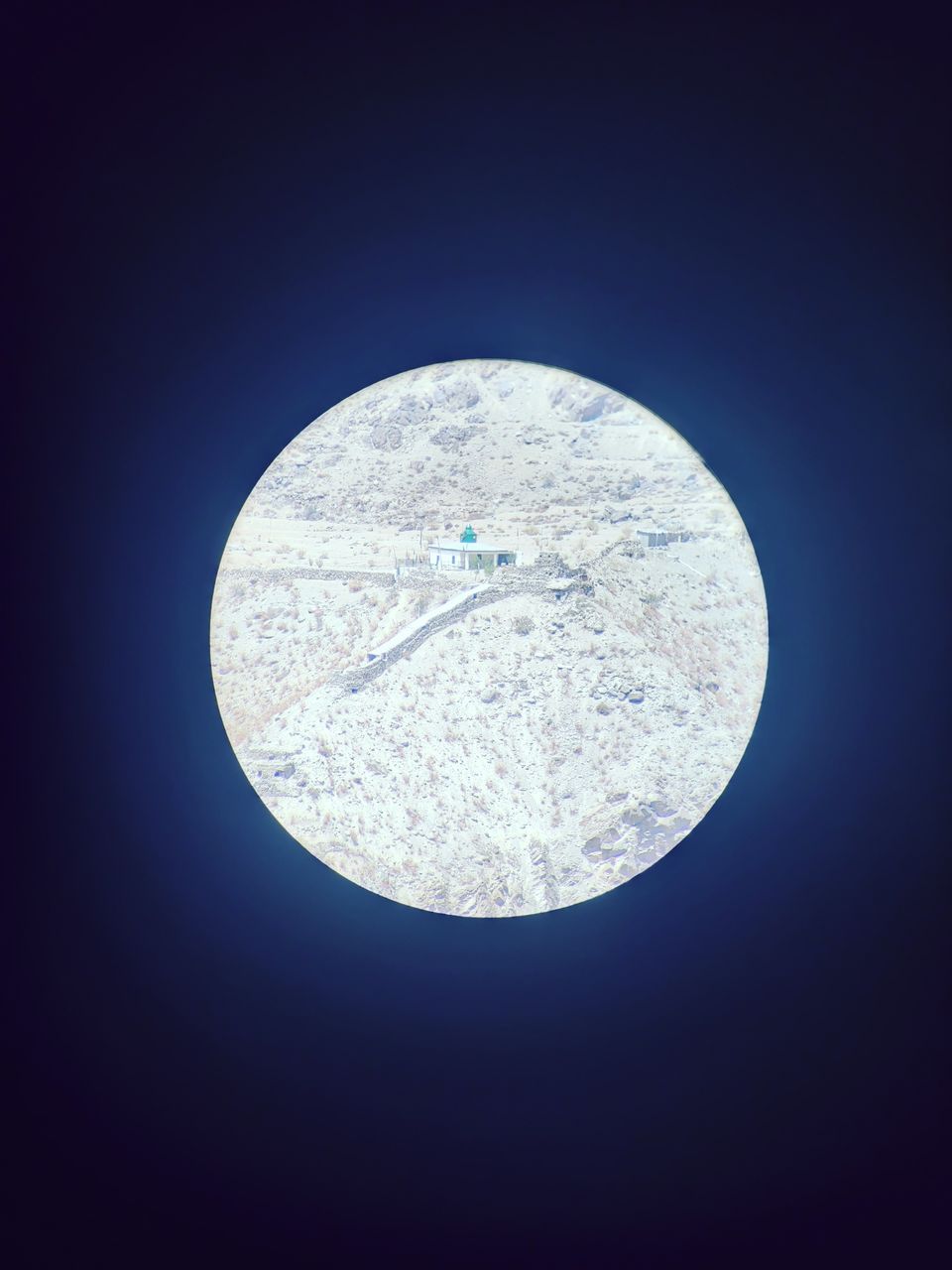 I returned from Hunderman with many thoughts. "Should I tell everyone about this hidden gem in Kargil?" - I kept wondering.
Tourism has its good as well as its bad sides. More visitors would bring in more income to Hunderman and the artefacts can be preserved in a better way. However, tourism may also bring in such people, who would look for a way to plunder these priceless artefacts.
I have decided to tell everyone about this beautiful village frozen in time with a belief that people visiting Hunderman would be sensible enough to appreciate its beauty and be responsible enough to preserve the history.
Ready to travel for free? Earn credits and redeem them on Tripoto's weekend getaways, hotel stays and vacation packages!
Explore the best of travel inspiration on Tripoto Instagram!