Bitten by the travel bug, as I look at the map of India, trying to finalise my next travel destination, I chance upon our dear neighbour, Nepal that somehow remains untouched by my burning wanderlust. Determined to change this before the year ends, I soon found myself packing my bags, catching a flight and stepping into my luxurious abode – The Tiger Palace Resort.

I am usually that over-achieving traveller who wants to explore everything that a certain place has to offer. But as I enter The Tiger Palace Resort, I am engulfed by a warmth that I know is going to make me want to stay.
Spending the weekend in another country was never this easy!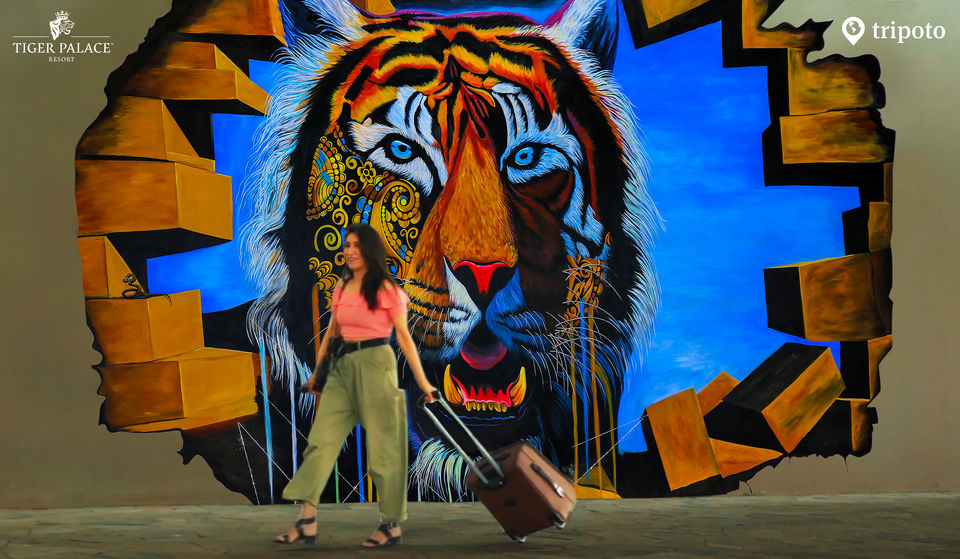 Situated in Bhairhawa or Siddharthnagar near Lumbini, The Tiger Palace Resort is easily accessible from both Nepal and India. Sitting close to the border (8km into Nepal, to be precise), the resort's ambiance is the very embodiment of all that the beautiful country of Nepal stands for.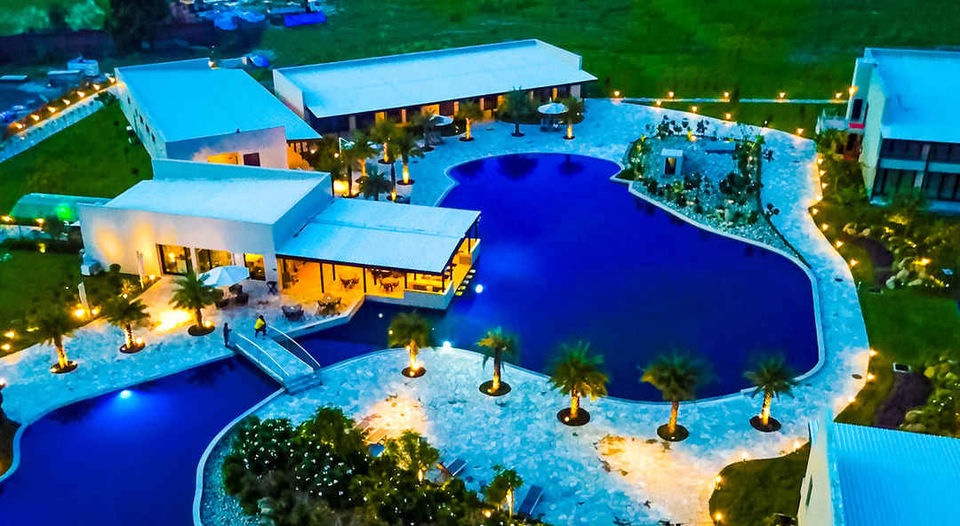 In fact, the resort is situated in the birthplace of Buddha which is known for its rich Hindu and Buddhist heritage. In such a case, there's no surprise that The Tiger Palace Resort also sits in with utmost peace, making it the ideal getaway where you can vacation like never before.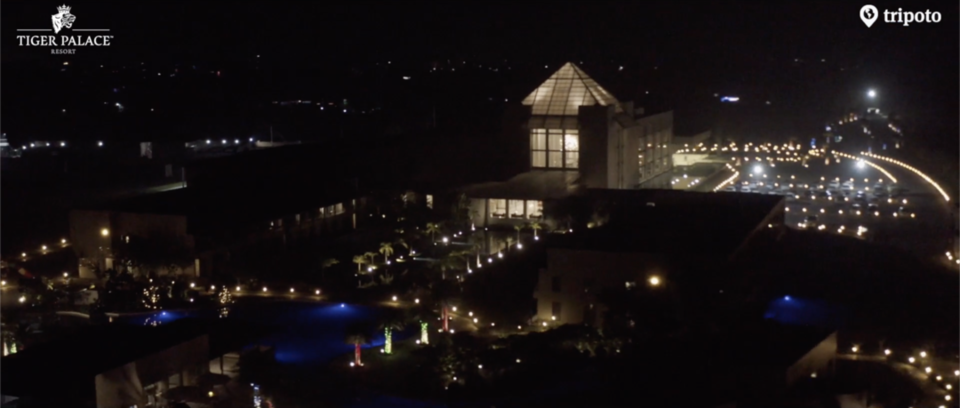 I know for sure that if I am able to enjoy unparalleled comfort and luxury in this quiet corner of Nepal, I wouldn't head all the way to the over-crowded and over-done Shimla and Manali.
As a young woman visiting Nepal alone for the first time, my very first interaction with the resort's staff was highly comforting. I received such heartwarming hospitality that I instantly felt at home. The delicious welcome drink helped shake off the tiredness! But this was only the beginning.
The resort's activities on offer compelled me to stay in the whole weekend
The property has so much to offer for all kinds of travellers! Whether you are travelling with a partner, friends, family or are on a solo trip like I was, there are a number of activities that will compel you to step out of the luxurious embrace of your room and enter the resort's happening outdoors.
Taking a dip in my private pool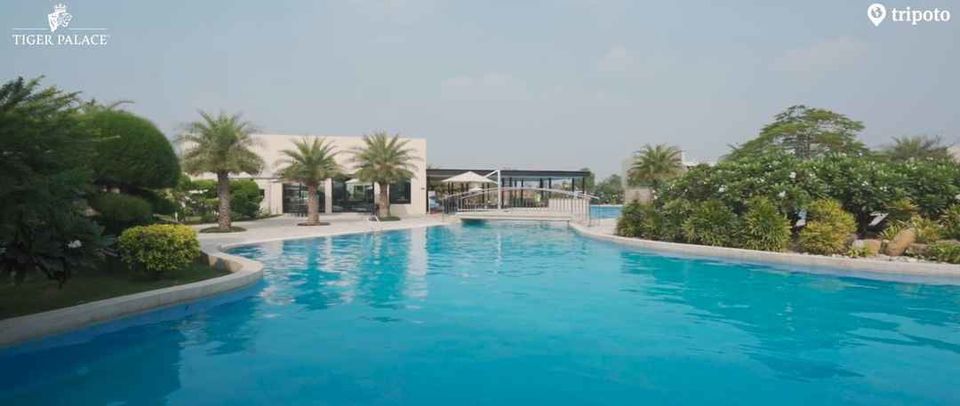 I was thoroughly enjoying the plush interiors of my villa until I realised that the pool was literally at my doorstep! What better way than a relaxing swim to begin your vacation with!? So in I went. Awaiting me after my swim was a hearty English set breakfast that was brought to me in the balcony of my room. There are very few things in the world that can compare with excellent room service. Oh, the bliss! I gorged on fresh fruits, a host of selected bread from their bakery, stir-fried vegetables, and washed it down with a delectable glass of juice.
A bicycle-ride into the wild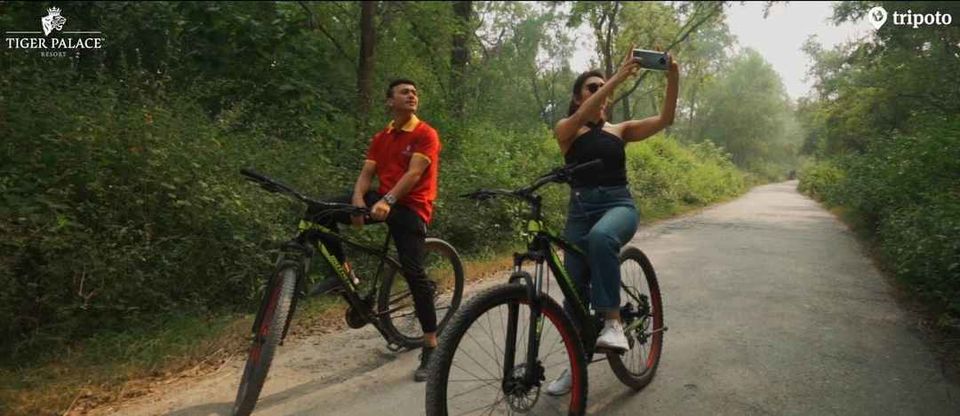 Next, I headed for a guided bike ride into the jungles surrounding the resort. Cycling through the lush green jungle, enjoying the crisp sun falling on my face and following tweeting birds was an absolute pleasure. It was so easy being one with nature at The Tiger Palace Resort, I was mighty impressed.
Pampering myself with a relaxing massage
As I cycled my way through the majestic property and my leg muscles screamed in protest of the surprising exercise, I knew there couldn't be a better time to experience the resort's spa and wellness centre. I opted for a 60 minute deep-tissue massage that was not only relaxing but felt almost intoxicating. At their spa, you can also opt for Aromatherapy, Hot Stone Massage, Indian Head Massage and Hair Rejuvenating massage, among other exotic messages. The choicest of oils, scrubs and massages under the guidance of expert professionals left my mind and body relaxed and recharged.
Little did I know that the highlight of the trip still awaited me.
Enjoying an eclectic range of cuisines and drinks
I headed to Ramro Chowk , one of the three restaurants at the resort that is known to serve exotic flavours from Asia and Europe. I had heard so much about the famed Nepali thali, I knew that this was the right place to try it. The thali was loaded with not one, but eight types of dishes that included gundruk (a leafy green vegetable) Nepali saag, dal bhaat (lentil soup) and a few other local vegetables. The Nepali thali was no less than heaven on a platter. If you want to try authentic, local flavour, then you must try the Nepali thali.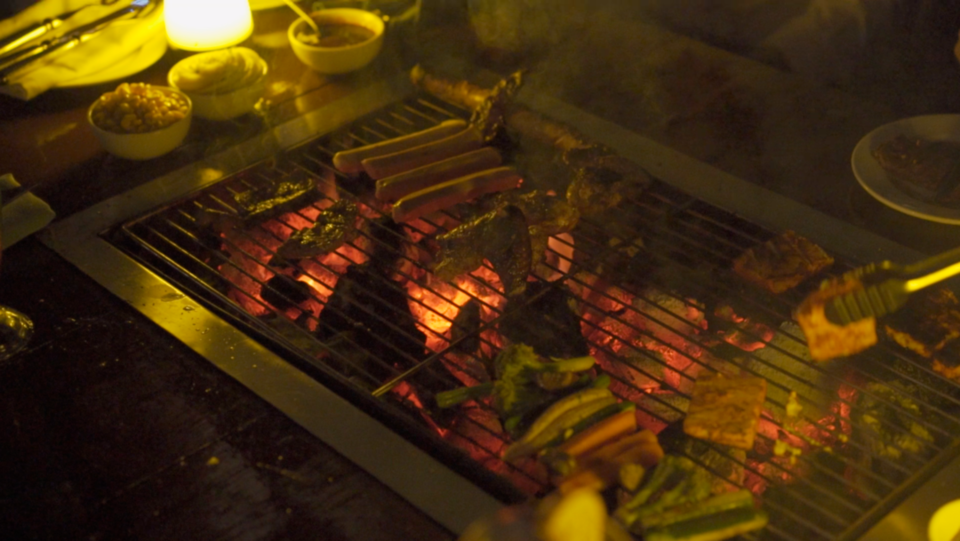 Other restaurants that you can visit within the resort are Cabana Avenue and The Jackpot Buffet.
The Cabana Avenue is a wonderful option for a meal at any time of the day. Situated by the pool, the restaurant is known for its indulgent menu that has been carefully curated by experts.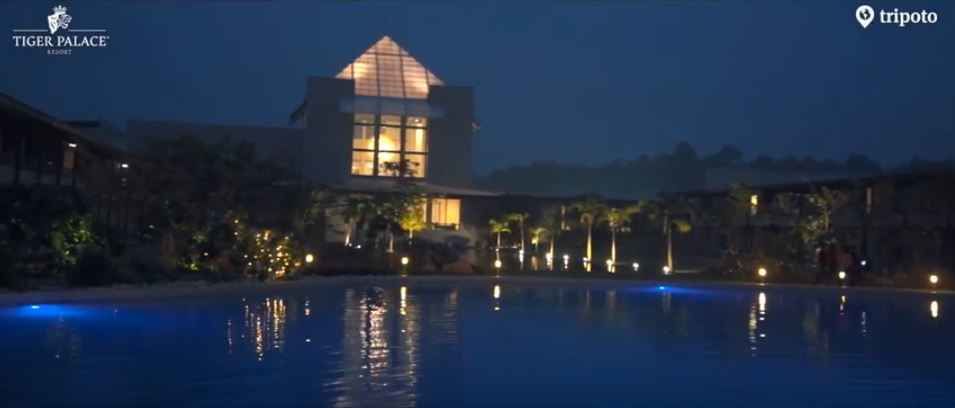 The restaurant's luxurious ambience offers the perfect setting for a romantic date with your loved one. What's even better is that if you're thirsty, you can just jump into the pool and enjoy a drink at its sunken bar.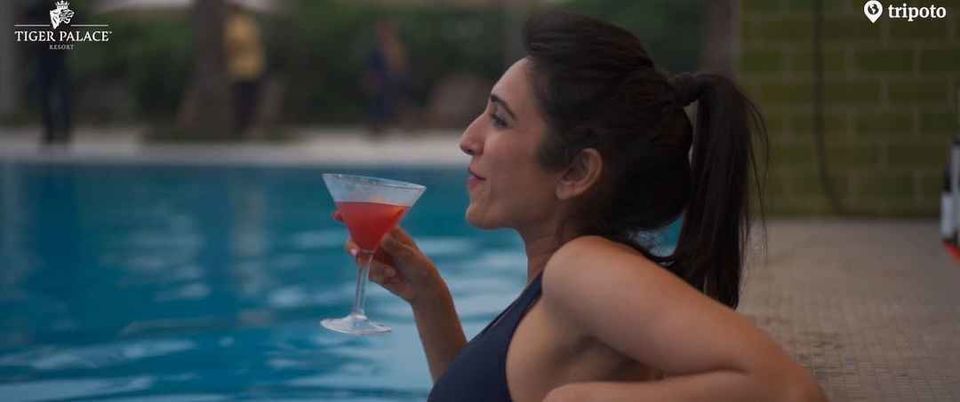 The swim-up bar at Cabana Avenue was definitely a favourite for me! I have been around the world but I had never seen a sunken bar that you can simply swim to. The waiter at Cabana Avenue stylishly served me a glass of Cosmopolitan that I sipped on while splashing around in the pool and watching the sun go down. If you're a water baby and love a perfectly minted cocktail, this is the place that you'd be spending most of your time at!
Trying my luck at the resort's grand casino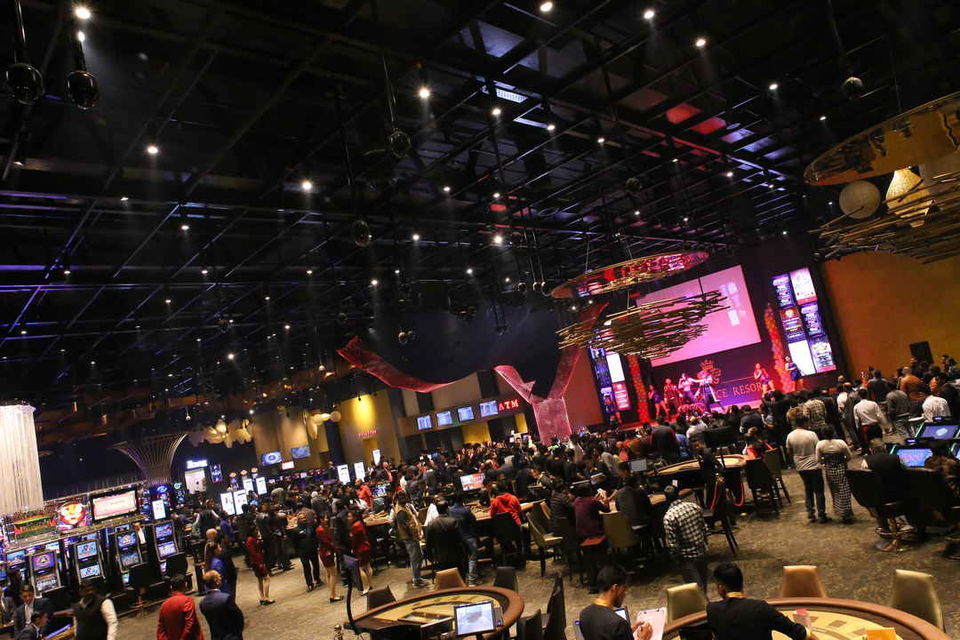 It came as a surprise to me when I learned that I was not only at one of the most magnificent resorts I have ever been to, but also at South Asia's largest casino! Yes, you read it right, the region's largest casino is in The Tiger Palace Resort, Nepal. So I got dressed to the nines and headed to the casino with my eye on the jackpot, of course! The casino has three VIP gaming zones, a performance stage and bar, and another gaming floor for seasoned and high-stakes players. Whether it's your first time at a casino or you want to go big, the casino offers opportunities for all. Seasoned players must not miss the VIP section within the casino, which is designed to take your casino experience to another level. If this is not your cup of tea, you can also enjoy performances taking place within the casino.
My weekend at The Tiger Palace Resort was packed with fun activities and a whole lot of relaxing! Even though I am back in India now, I dearly miss the resort's grandeur, the way its corners drip with opulence and the wonderful experiences that it offers.
If you're paying the resort a visit, here are a few important pointers to note:
The resort's premier rooms
The Tiger Palace Resort will leave you spoilt for choice with its four fantastic accommodation options. It boasts of 100 luxurious rooms that comprise of deluxe rooms, deluxe rooms - twin, suites and two VIP Villas.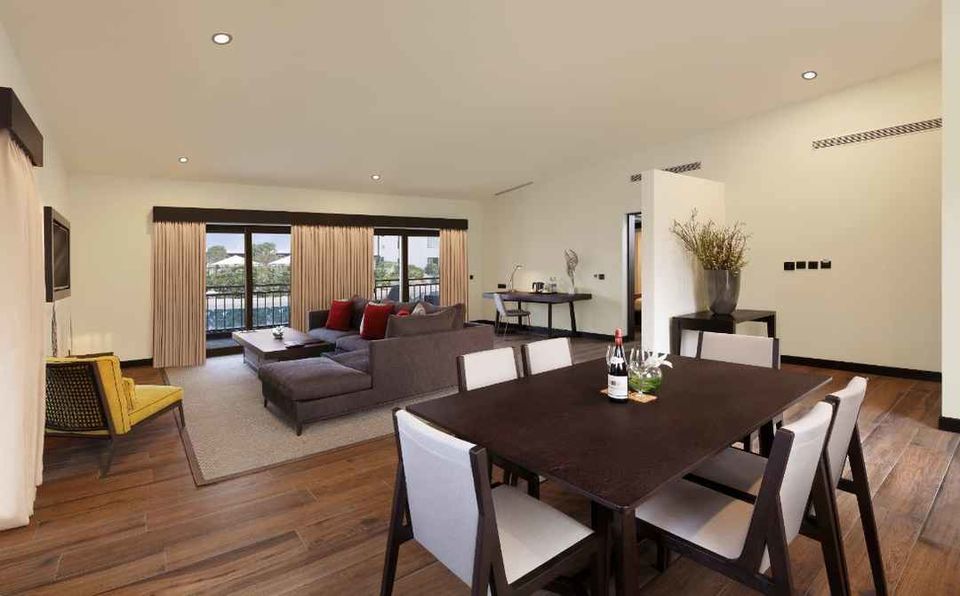 On this trip, I wanted to pamper myself silly, so I chose the VIP Villas that have balconies, private pool access and even an open-air Balinese shower!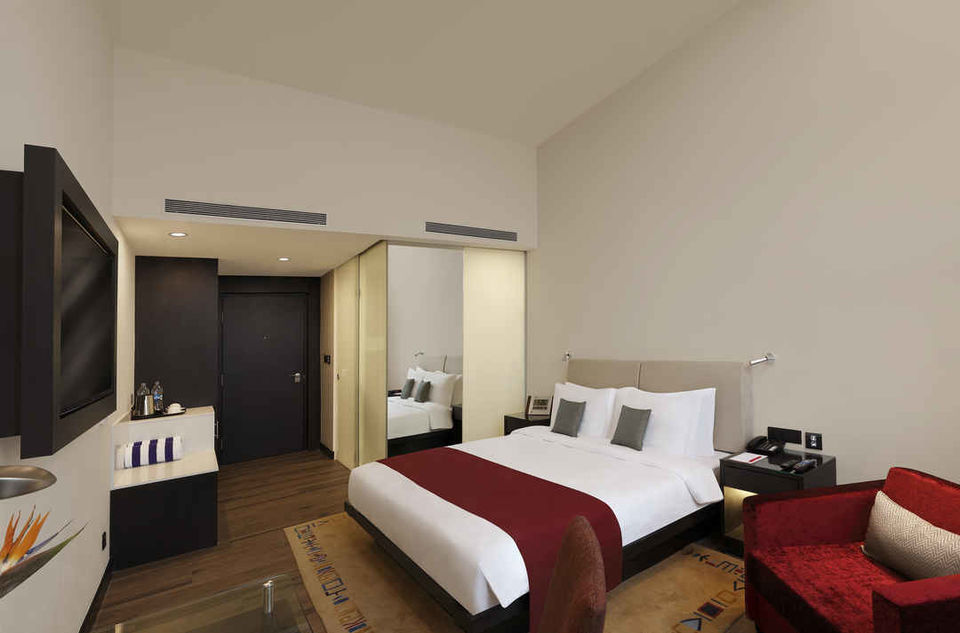 Deluxe Rooms and Deluxe Rooms - twin are ideal for leisure or business travellers while the suites are grand, offering luxurious amenities and outstanding views.
Getting to the resort
Reaching The Tiger Palace Resort is very convenient. The easiest way to reach here is to take a flight to Gorakhpur, from where the resort is located only two and a half hours away. Gorakhpur is well connected by flight with all major cities like Delhi, Mumbai and Bangalore. In case you're coming from Lucknow, it is only seven hours away.
Around the property
Although there are a number of activities that you can indulge in within the property, there's plenty to explore around it.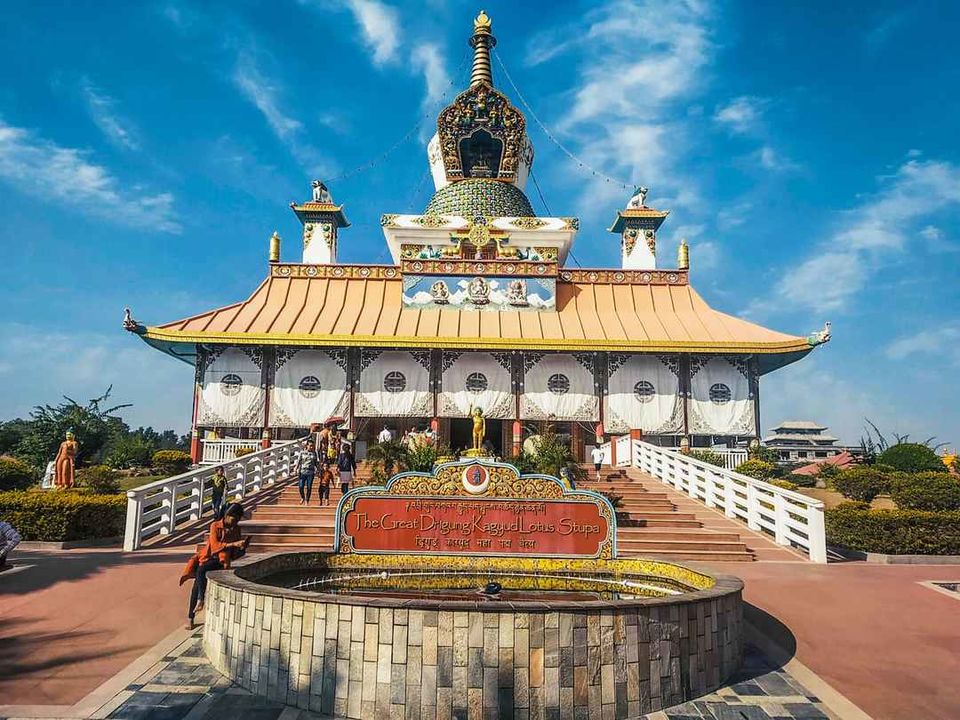 1. Visit Lumbini, the birthplace of the Buddha, which is a UNESCO World Heritage Site. The Lumbini Garden is a pilgrimage site with a number of temples, monasteries, monuments and even a museum. Lumbini is only a 30- minute-drive from the resort.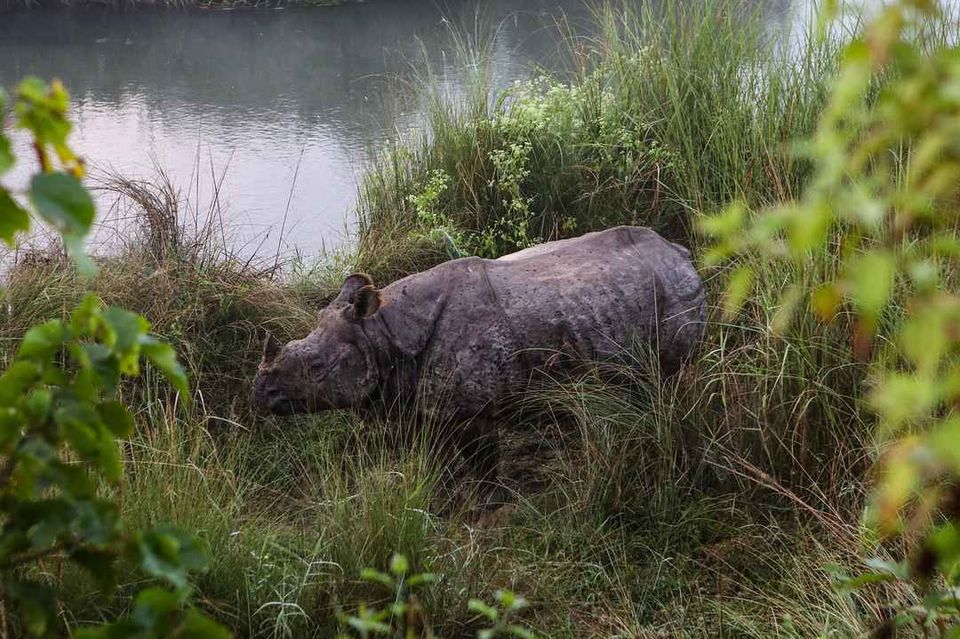 2. Head to Chitwan National Park, Nepal's oldest, for the ultimate wildlife experience. Take a safari through the park which has over 700 animal species, including the one-horned rhinoceros, the Royal Bengal tiger, and Asiatic elephants.
Other attractions that you can visit are Kapilavastu, the ancient capital city of the Shakya kingdom and Devedaha, a famous archaeological site. Take some time out for birdwatching while you're at the property, since this region is known for being home to unique species.
If you're looking for a different vacation destination, get clicking to book a memorable getaway to The Tiger Palace Resort right away! Its secluded location and luxurious ambiance is sure to make for a memorable trip.
Been to more such properties that took your breath away? Share them with travellers from around the world by creating a blog on Tripoto here.