Most of the times, while planning an international trip, so many of us seem to overlook the majestic hold Thailand has over the world, more specifically its world famous city: Pattaya.
From floating markets, to pristine beaches, to a never ending nightlife, Pattaya most certainly occupies a high priority on my bucket list.
Getting lost in a throng of unknown people, who the next day might seem closer than family, and getting a beautiful beach tan with a topped up glass of Tom Yum Siam, spending a fruitful day buying mind blowing handicrafts at their floating markets (and updating your Instagram with these absolute once in a lifetime sights), and then spending a day with the epitome of intelligence and the high praised: the elephants. Here, you can bathe them, feed them, and ride with them.
So, after this overall overview of Pattaya, I thought of making life super easy, I have a list of the top 10 best hotels to stay with at Pattaya.
1) Cholchan Pattaya Beach Resort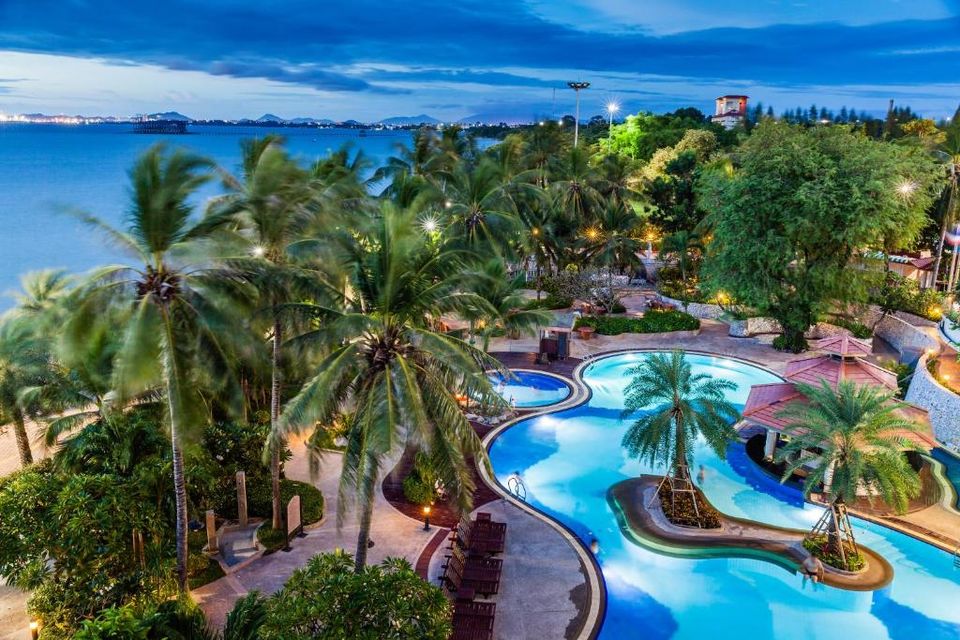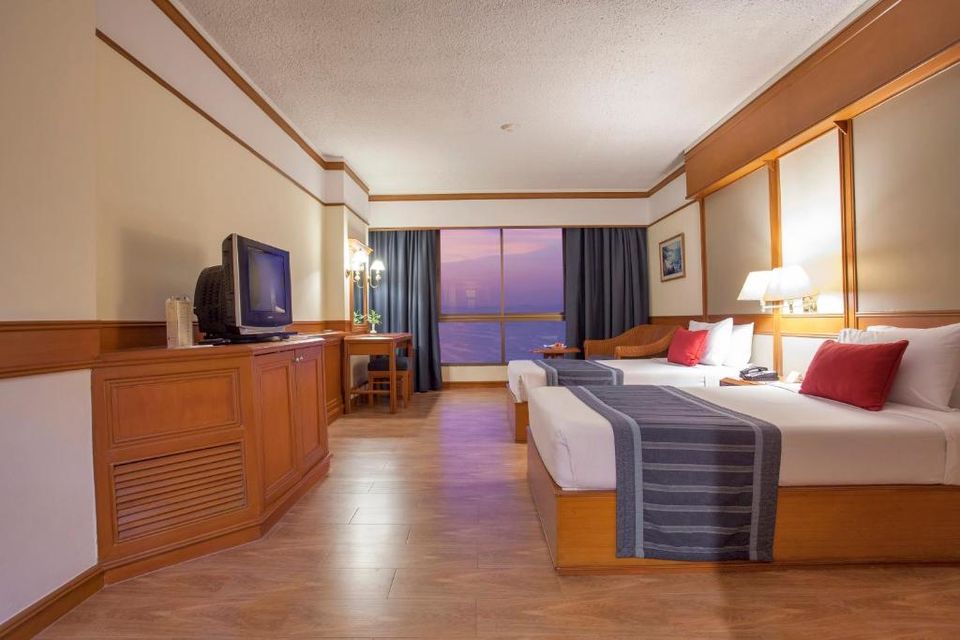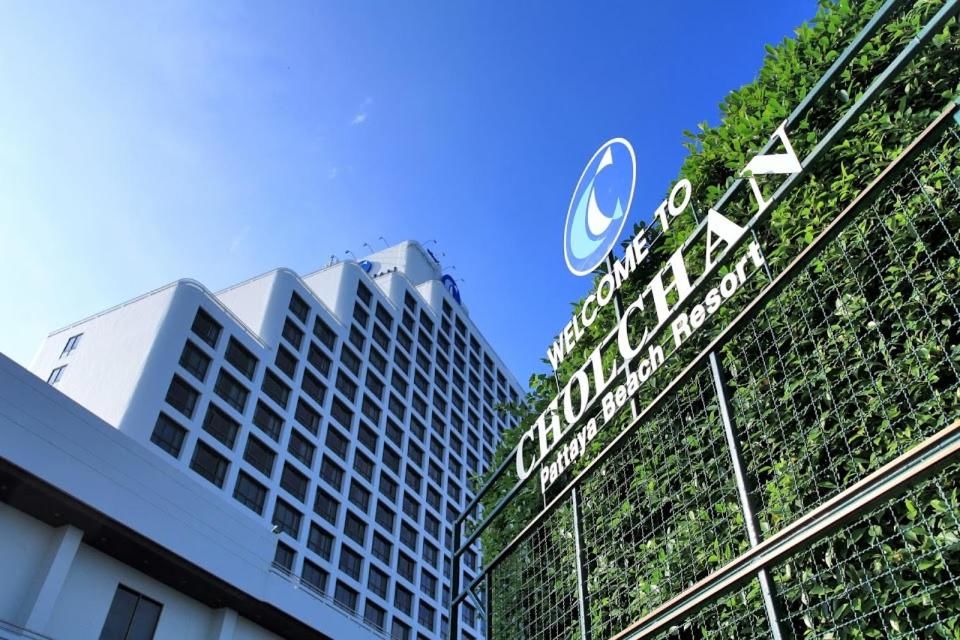 Cholchan Pattaya is a one of a kind property as they offer you their own private beach: Na Klua beach, a mere 1 minute walk from this plush resort. They welcome you with a proper Thailand tropical hospitality.
For all the Health buffs, this property also boasts a fitness centre fully equipped with a tennis and squash court. They also offer massage services, so de stress with a Thai massage and then head to their private beach.
They also have two on site restaurants, one of which overlooks the sea and offers a wide variety of drinks, so you can indulge Thai food to your hearts content.
Cost for 2: INR 2200/ night
Click here to book the property.
2) Bella Villa Cabana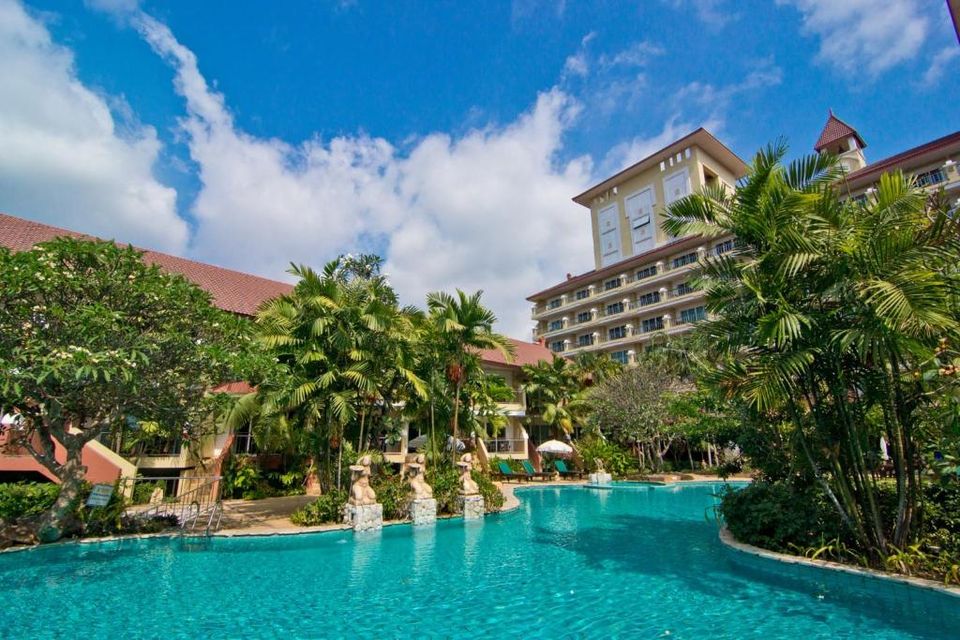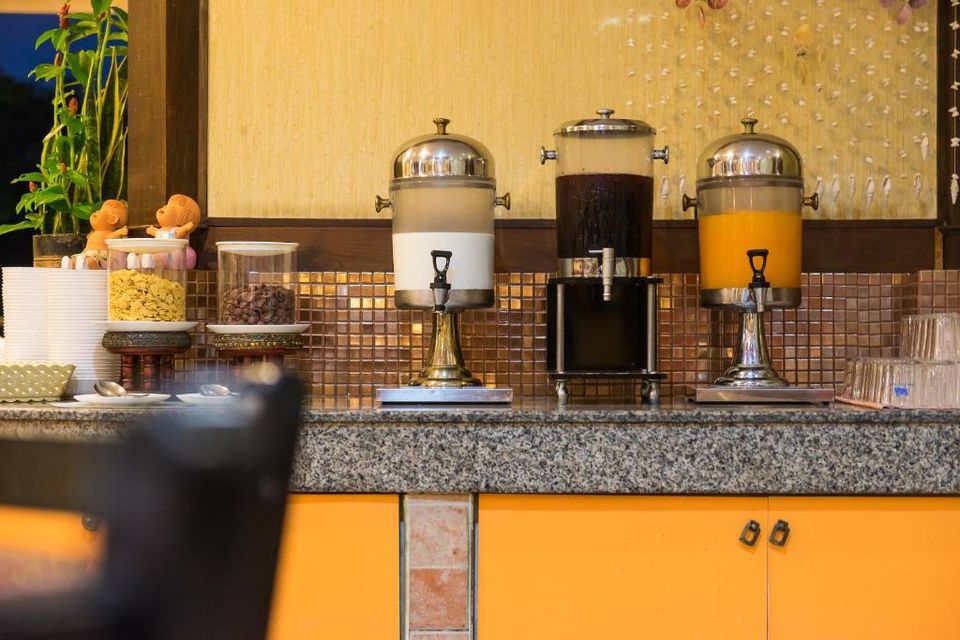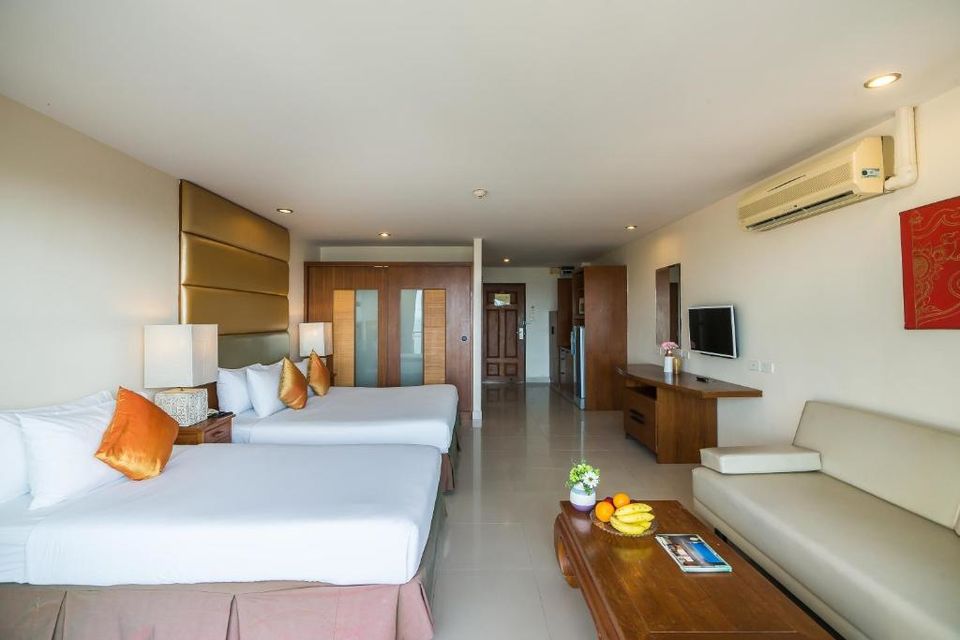 This is going to prove to be a fanboy moment for all the golf lovers. This resort is located very close to an international golf course, and hold on, that's not it. It is at a walking distance from all the famous shopping centers and cute eateries that will make food lovers doubt what they were eating so far.
So ,swim in the pool facing the beach or head to the beach itself and then unwind with delicious Thai food and a cocktail or two
Cost for 2: INR 3500/night including breakfast.
Click here to book a stay.
Check out these awesome things to do in Pattaya, shared by Shaunak.
3) Zing Resort and Spa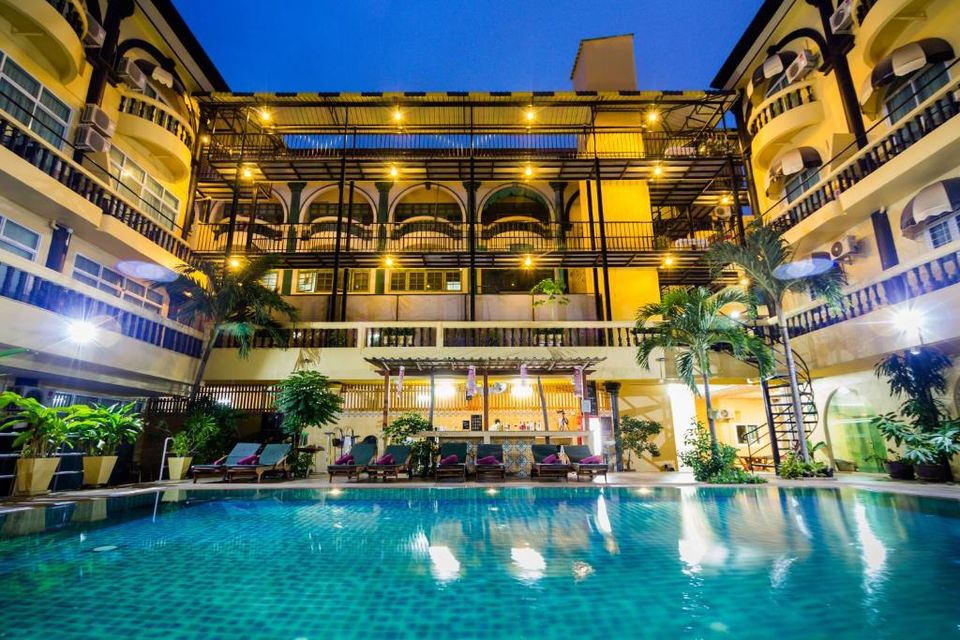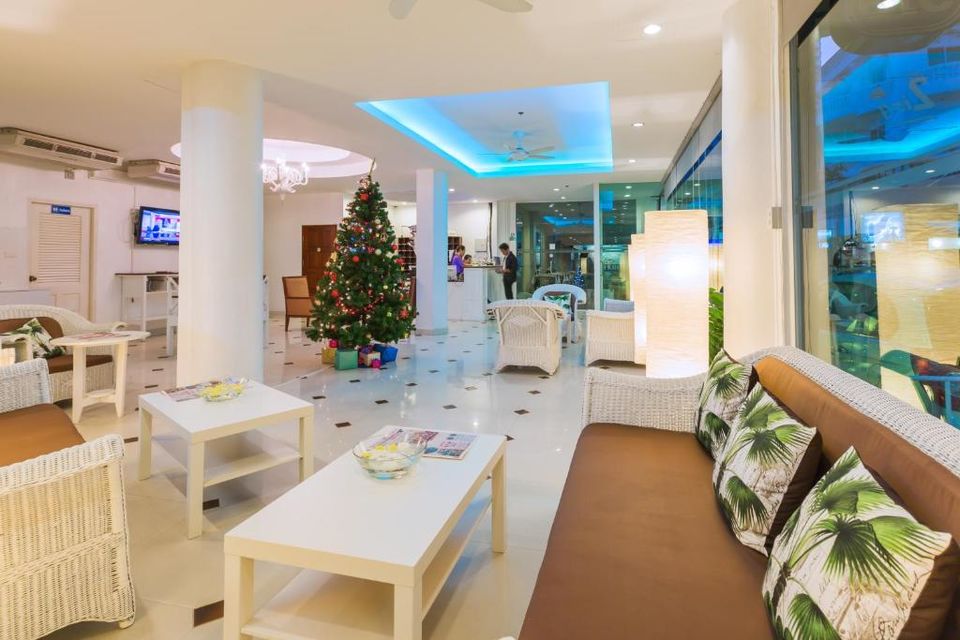 This Amazing property is just a 5 minute walk from the famous Jomtien beach, and is located in the Jomtien complex, where you can spend days eating and drinking and still have only tried a fourth of what they have to offer.
They have an all day dining outlet and a café shop to cater to every coffee need, they also are well equipped with a massage center, fitness center and sauna rooms.
Cost for 2: INR 1600/ night
Click here to book a stay.
4) Adelphi Pattaya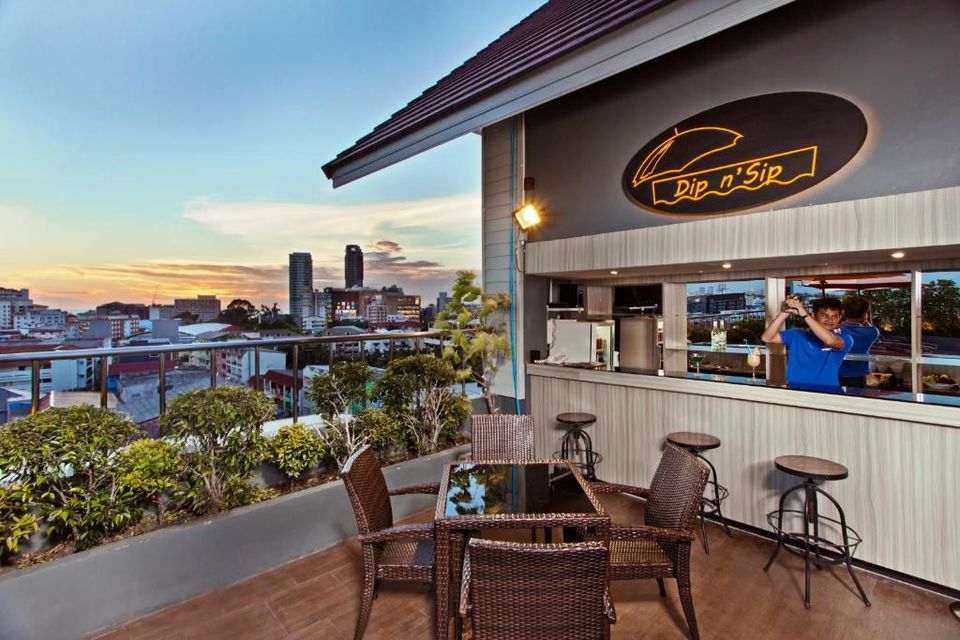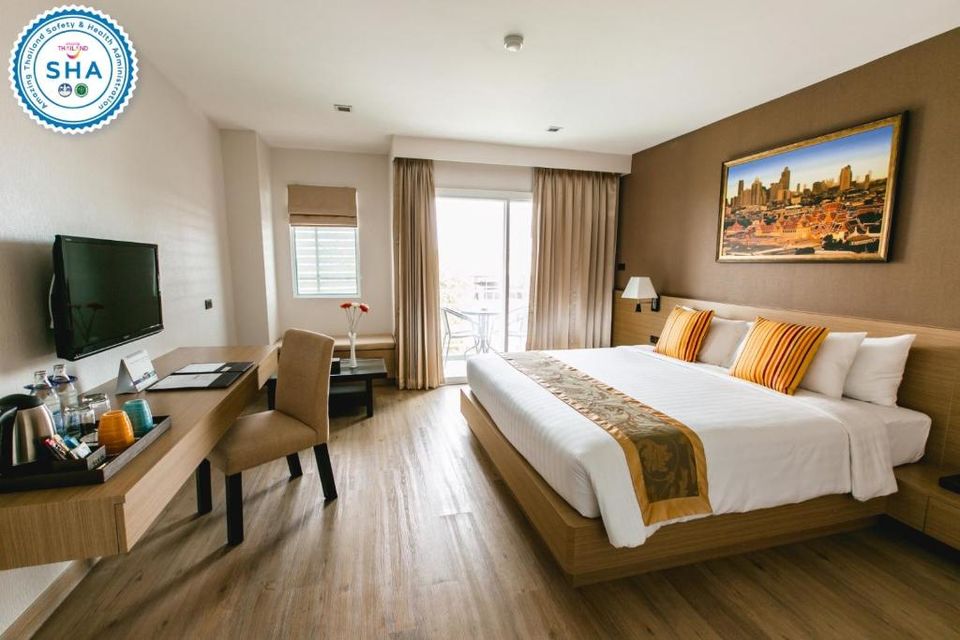 According to sources and most reviews, this is the preferred stay at Pattaya CentraL. For all those night junkies who want to be as close to the night market as possible, this is the place for you.
Have a spacious room ready to host all your shopping bags and full stomachs.
Adelphi Pattaya is located at a 10 minute walking distance from the beach
Cost for 2: INR 2800/ night
Click here to book a stay.
5) Seven Seas Condo Resort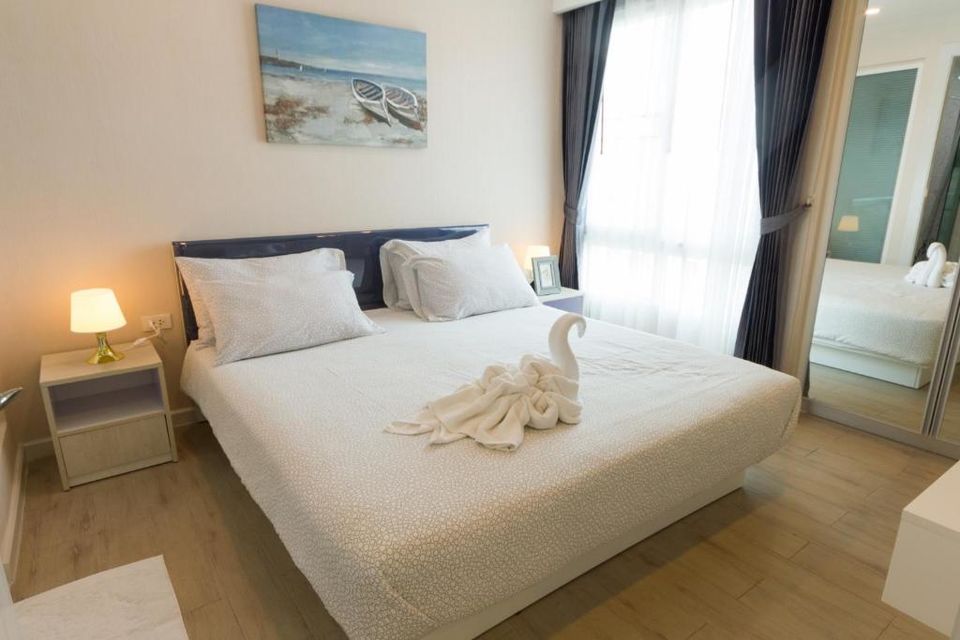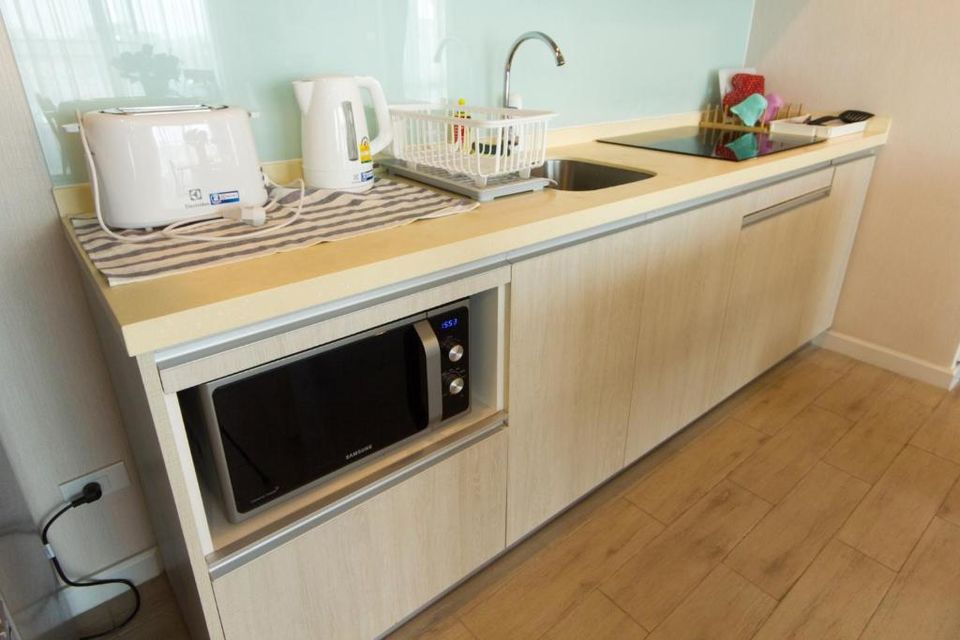 For all those who prefer apartments to hotels, I got your covered.
The Seven Seas Condo Resort, has apartments which they rent out to all the tourists. This apartment has its own kitchen, ensuite bathroom and can host up to 4 people. This property is very well connected by having the Jomtien beach at 600 meters and the well known floating city at 2.6 km.
Cost for 2: INR 4200/ night
Book your stay here.
Now, moving on to these gems that aren't mentioned enough. Be it proximity to all the attractions, or budget friendly, be it the best neighborhood, or the most chilled out beach, these properties have them all
6) Swiss Paradise Boutique Villa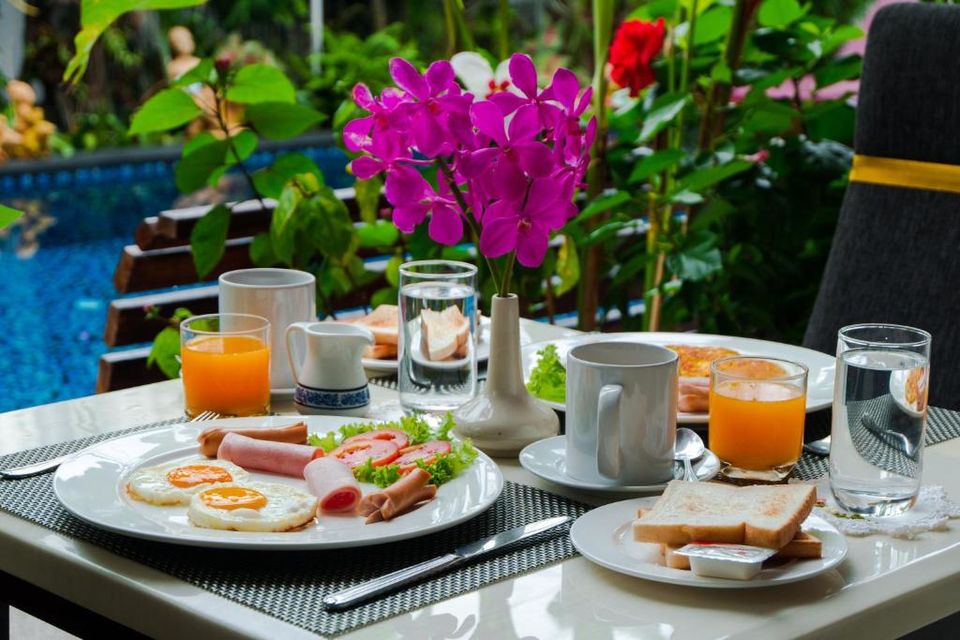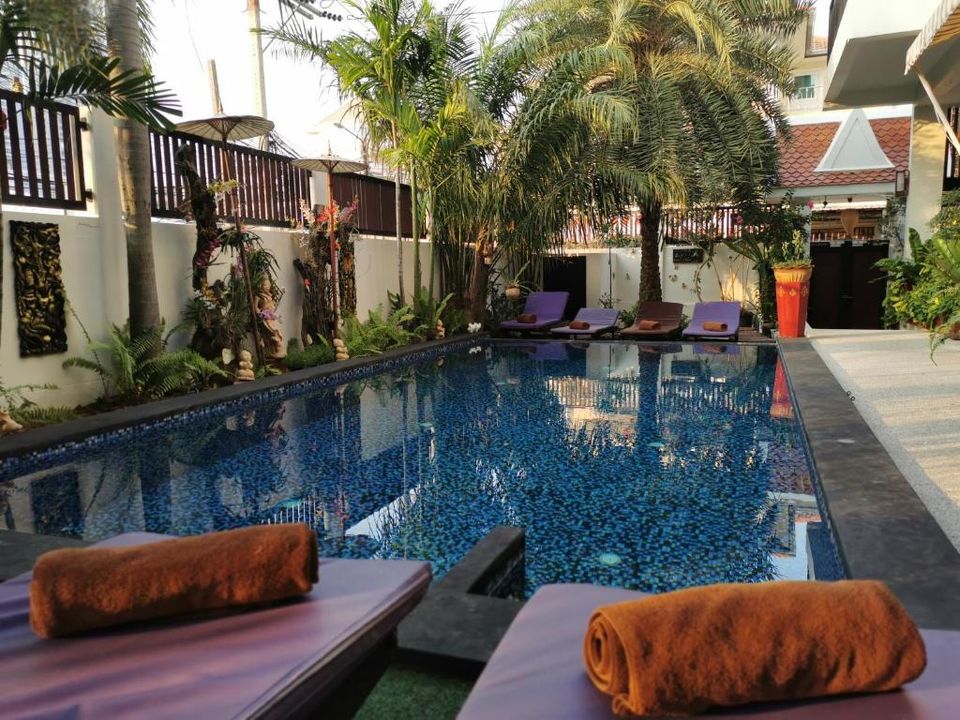 Naklua is a peaceful scenic neighborhood located north of Pattaya beach and this region is known for its epic beaches and proximity to all the most sough after attractions, and this insanely pretty boutique villa is located in this neighborhood. It is very well known for its historical temperament and calm seas.
Tiffany show is a mere 2.3 kms, Pattaya beach is only 1 km away from this property.
Cost for 2: INR 2600/ night
Click here to book your stay.
7) Sand Dollar Boutique Hotel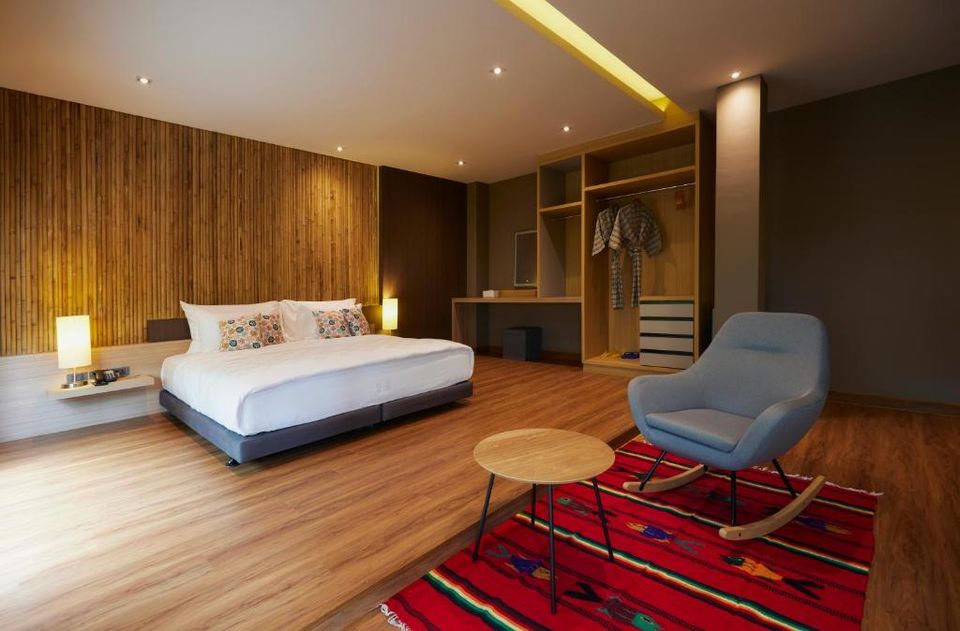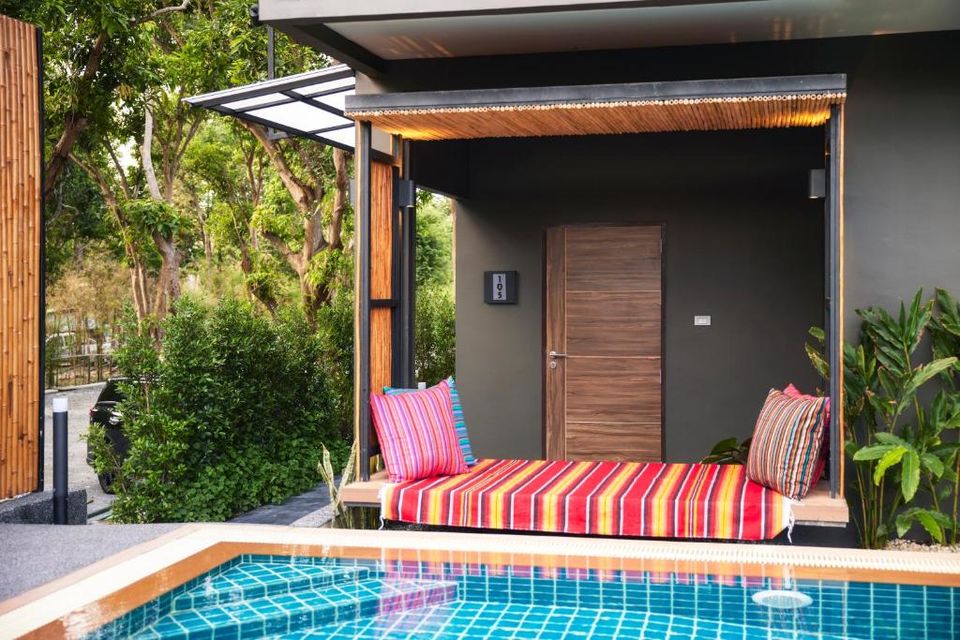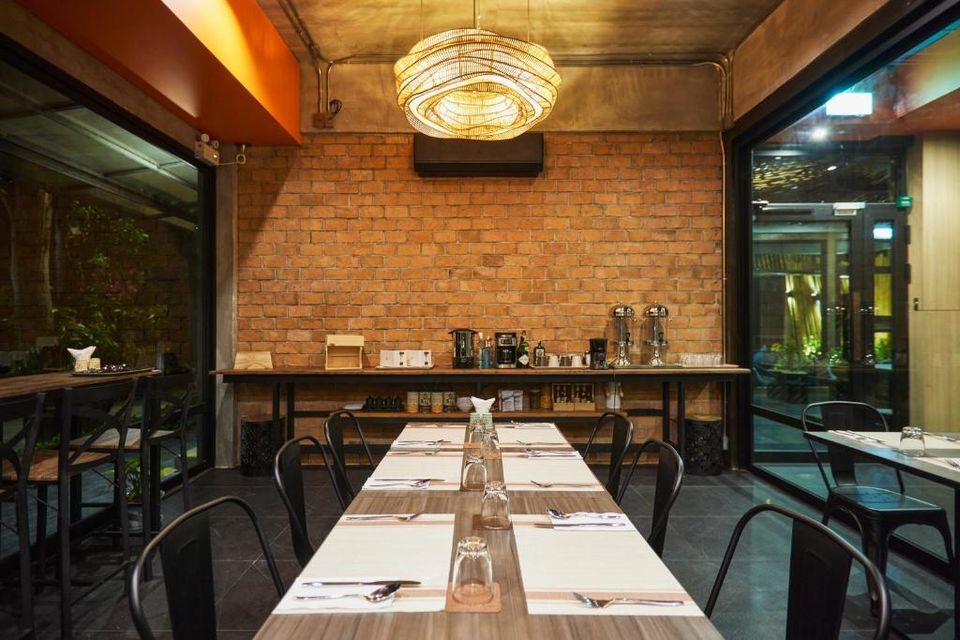 This property is located at a maximum distance of 3kms from 3 of the major beaches of Pattaya; The Pattaya beach, Jomtien beach and Dongtan beach. It is also located very close to the Nong Nooch Botanical Garden
Whereas, Silverlake Winery is 6 kms from the property and Mimosa Pattaya is 7 km.
Cost for 2: INR 3800/ night
Click here to book a stay at this magnificent property.
8) Jomtien Longstay Hotel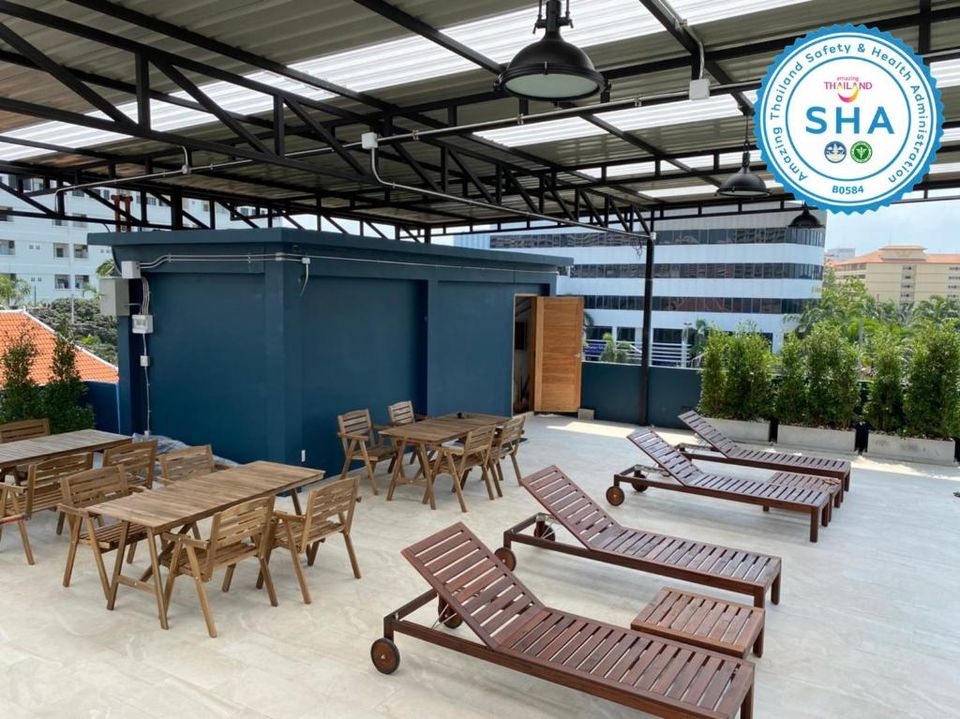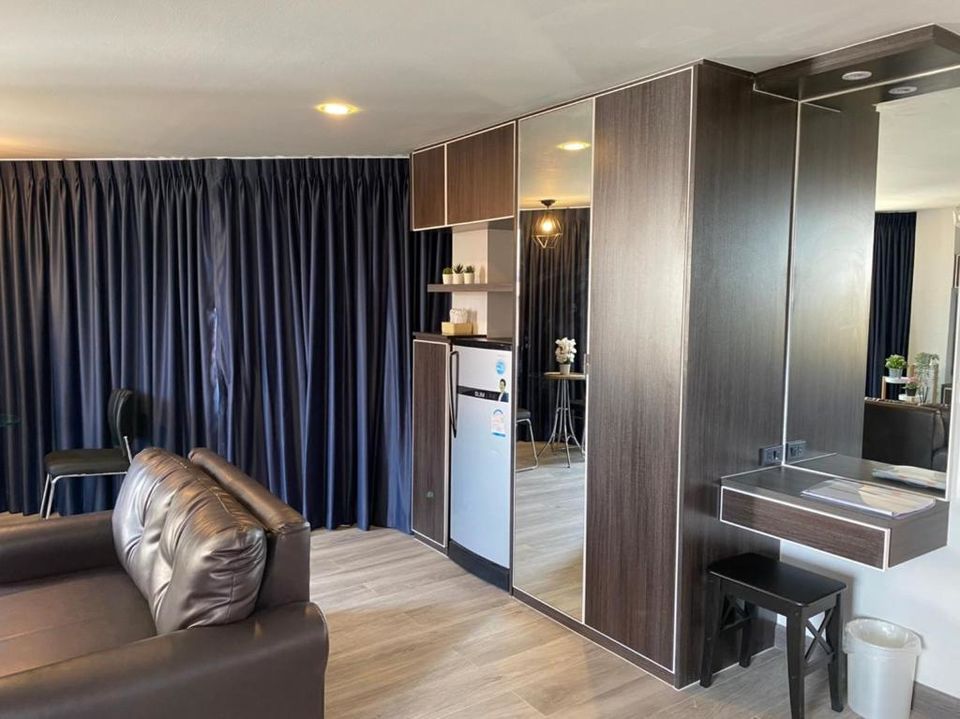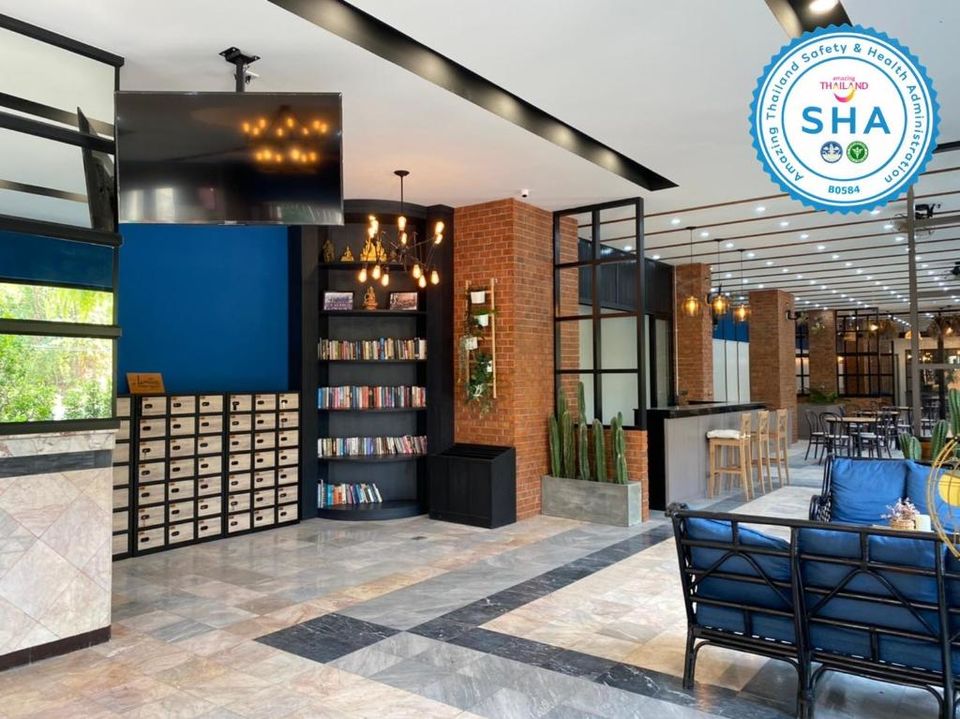 The most fascinating and interesting aspect of this property is that, most adventure activities are located in its vicinity, such as snorkeling and diving.
This property is at a walking distance from the Pattaya beach and has a lot of great eateries around.
Cost for 2: INR 3900/ night
So, book your stay here.
9) Holiday Inn Express Pattaya Central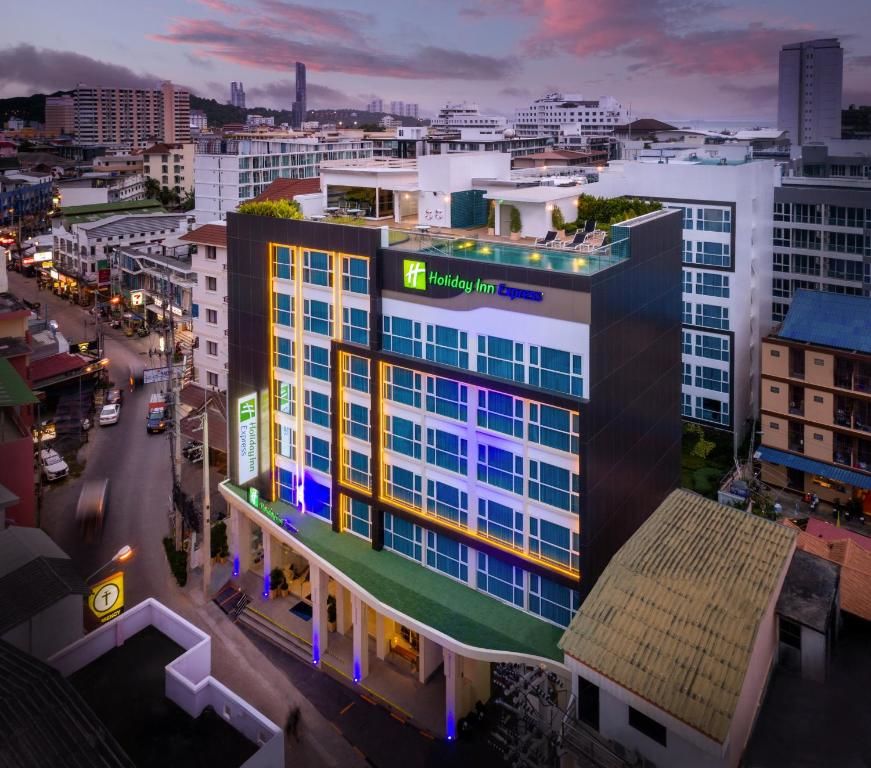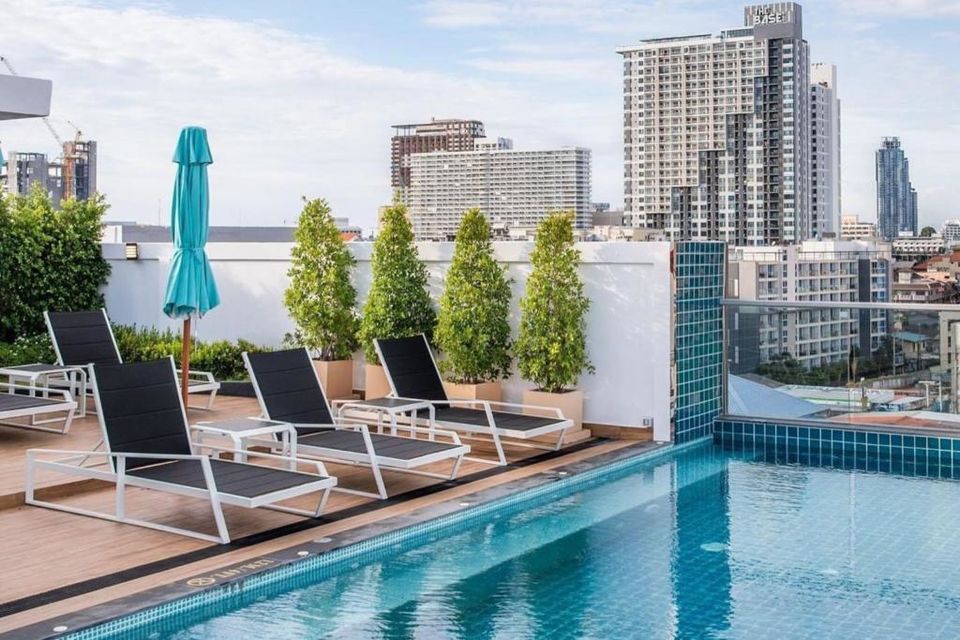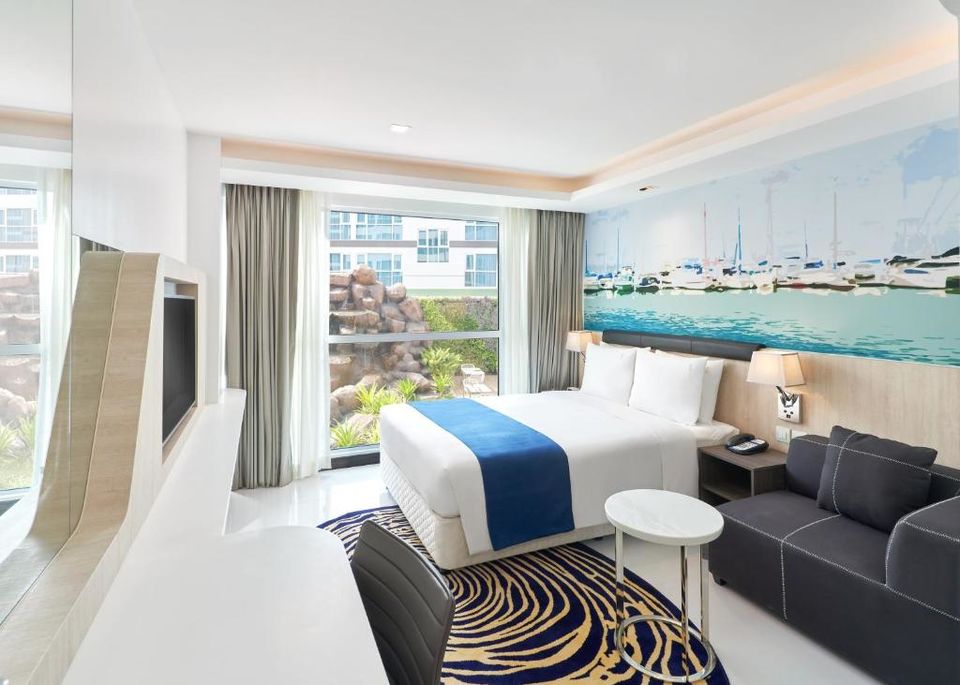 One of the most famous branches of Holiday Inn is the one in Pattaya, this property has all desired amenities including a beautiful sprawling terrace and a short 950 m walk from the beach. It is also very close to The Avenue Pattaya, Ripley's Believe It or Not and Seafari Dive Center.
All the scuba diving lovers, this hotel provides easy access to the dive centers, so indulge in amazing dives underwater where you can interact with ocean life and much more.
Cost for 2: INR 2200/ night including breakfast
Click here to book your stay.
10) Pinnacle Grand Jomtien Resort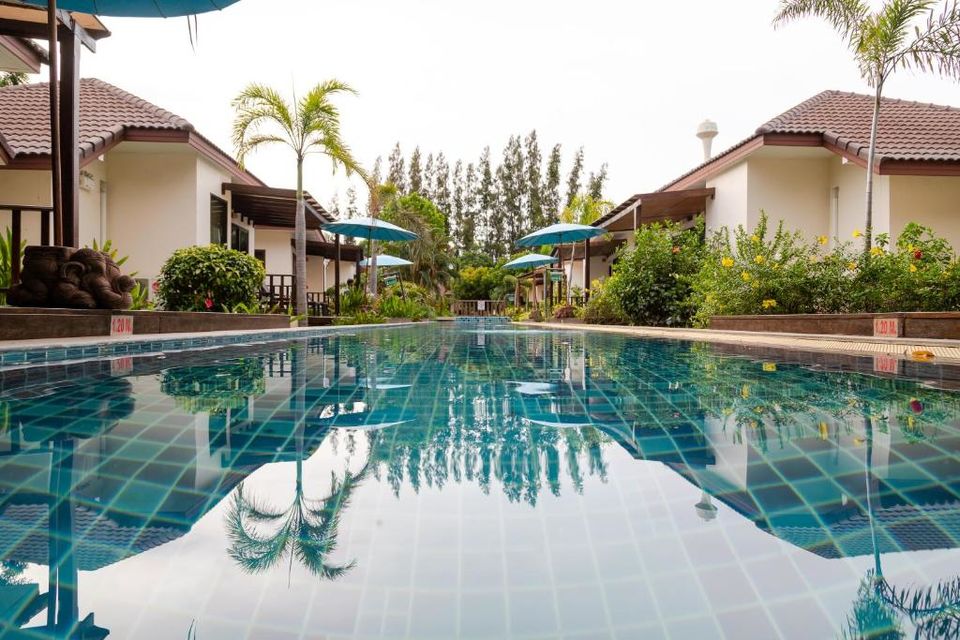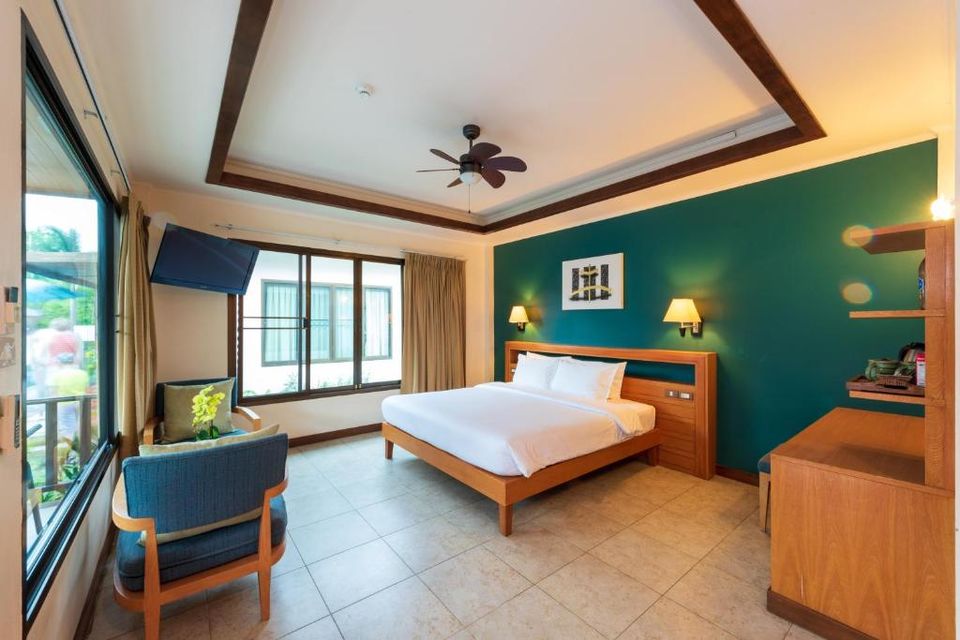 Pinnacle Grand has it's own stretch of a private beach, where guests can enjoy lounging in the sun and indulge in volleyball games, and unwind with for a sundowner with a cocktail.
They also have their own dive center, so you can also learnt to scuba dive, and after a tiring day of fun filled activities, you can grab a refreshing Thai massage and indulge in mouth watering Thai food.
Cost for 2: INR 4000/ night
Click here to book a stay.
Thailand is one of the best destinations for backpackers, friend groups and also to chill with your family. It offers so much more than just walking streets and nightlife, its buzzing with history and culture, pristine clean beaches, adrenaline activities and a variety of flavorful cuisines.
The best part?
It is extremely pocket friendly for luxury stays, cocktails and drinks and also shopping!
So, what are you waiting for?
Book a trip to Thailand and stay at these amazing properties.
Think we missed out on something? Tell us about it in the comments below. Or write about it here on Tripoto.